Thursday, January 22, 2009

Author/writer Joseph Aloysius Wambaugh, Jr., born January 22, 1937 in East Pittsburgh, Pennsylvania. An ex-LA Cop, his fiction and non-fiction books were not only big hits, but movies and also greatly influenced cop television shows to this day. Best known for "Blue Knight," "The Choirboys," "The New Centurions," "Police Story."
http://www.detnovel.com/Wambaugh.html
Headlines---
Correction---Pinnacle Business Finance Transparency
by Christopher Menkin, Publisher
Classified Ads--- Sales Manager
Pioneer Not Funding until January 26th
ELFA Ken Bentsen appears on TV News: re TARP
Marlin Business Services: Money Honey
Leasing Up at US Bancorp/Manifest
Classified Ads---Help Wanted
"Before it's too late, re-finance the existing lease"
by Karl Probst
Sales makes it Happen—by Scott Wheeler
Formulate a Personal Strategy
Air Force One/The American President/Dave
Dr. Strangelove/Mars Attacks!
Fernando's View "Hail to the Chief"
Classified ads—Leasing Attorneys
CIT slashes quarterly dividend by 80 percent
BofA Soars as Lewis, Directors Buy Shares
Geithner pledges 'dramatic' action
Boston Hub banks hobbling
Filene's Basement to close 11 stores
Worry follows fed's takeover of Wash. bank
News Briefs---
You May have Missed---
Top Stories---
California Nuts Brief---
Sports Briefs---
"Gimme that Wine"
Today's Top Event in History
This Day in American History
SuDoku
Daily Puzzle
GasBuddy
Weather, USA or specific area
Traffic Live----
######## surrounding the article denotes it is a "press release"
(Leasing News provides this ad "gratis" as a means
to help support the growth of Lease Police)
-------------------------------------------------------------------

Correction---Pinnacle Business Finance Transparency
by Christopher Menkin, Publisher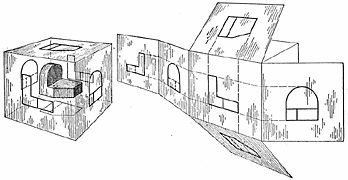 Leasing News wrote about the closing of the Florida branch office of Pinnacle Business Finance, Fife, Washington, under the direction of Chuck Brazier, CLP, but did not know the status of the Rancho Cordova, California, office, which the web site stated was under the direction of Pinnacle Business Finance President Tim Cetto.* Neither Mr. Cetto or Brent Hall, CLP, CEO of Pinnacle and president of the National Equipment Finance Association, returned repeated telephone calls or emails to clear up the matter.
Leasing News believes the company should have displayed more responsibility and transparency, particularly after Leasing News discovered the closing of their Florida office.
In appears Pinnacle has been hiding that their offices have been closing down for the last year. The previous web site had noted: "Huntington Beach, CA (Direct Sales) ; Stuart, FL (Wholesale); Cleveland, OH (Vendor); Wenatchee, WA (Direct Sales) and Tacoma, WA (Direct Sales, Credit, Funding)." Leasing News has confirmed the Cleveland office was closed last August and Rancho Cordova was closed before that date, despite what was appearing on their web page (corrected after Leasing News inquiry.)
The DA+ reverse phone directory found only listings for the Huntington Beach, California, Wenatchee, and Fife, Washington (Tacoma) Offices.
A well informed reader told Leasing News:
"1.) Pinnacle's Rancho Cordova office closed many years ago. It was an office headed by Vickie Borgeson.
2.) Pinnacle did have a Direct Sales Office in Huntington Beach, CA for about 2 years. It employed several ex-Capitalwerks and ex-Nationwide Business Credit Employees during that time. It was closed in July 2008.
3.) Tim Cetto is not from Rancho Cordova. He works out of their Wenatchee, WA office which is where he has lived for a long time. He also had a previous leasing company in this town, Cascade Leasing, which he sold to Sierra Cities.
4.) Brent Hall grew up in the same Montana town as Tim Cetto and is the son of Oren Hall. He works out of their headquarters in Tacoma, WA.
5.) Their vendor division in Cleveland, Ohio that was run by Mitch Davis may also not be in existence at this time. "
No confirmation or denial or comment was received by Pinnacle Business Finance on the above. This is not an example of responsibility, transparency, honesty, especially from a public official as being president of the National Equipment Finance Association.
* Pinnacle closes Florida Office story:
http://www.leasingnews.org/archives/January%202009/01-16-09a.htm
--------------------------------------------------------------

Classified Ads--- Sales Manager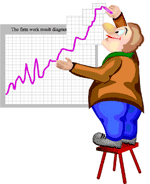 Atlanta, GA
Strong sales and leadership skills; demonstrated with sales training and sales performance. Lead team in both regional and national operations and developed marketing programs.
Email: mll1946@comcast.net
[Resume]
Chicago, IL
Sales Executive or Senior Manager, with responsibility for leasing capital equipment in support of transactions based on current market values, market potential and economic trends.
tomvolk53@hotmail.com
For a full listing of all "job wanted" ads, please go to:
http://www.leasingnews.org/Classified/Jwanted/Jwanted.htm
To place a free "job wanted" Leasing News ad:
http://www.leasingnews.org/Classified/Jwanted/Jwanted-post.htm
ELFA Career Center: Job Seekers (free):
http://careers.elfaonline.org/search.cfm
--------------------------------------------------------------

Pioneer Not Funding until January 26th
by Kit Menkin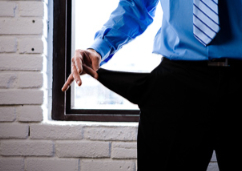 This originally started out as a complaint for the Leasing News Bulletin Board, but in reality has become a news story due to the manner in which Pioneer Capital John Boettigheimer, Vice President/General Manager, responded and faced brokers, vendors, and the news media with the facts. Way to go, John!!!
"In 2004, IFC (IFC Credit, Morton Grove, Illinois) acquired Pioneer Capital Corporation, of Addison, Texas. Pioneer focuses on providing funding to lease brokers, lessors, and other third-party originators through its proprietary online system at zaplease.com."
http://www.ifccreditcorp.com/about.html
Leasing News printed a Bulletin Board Complaint on IFC Credit on January 14th, 2009, regarding not having the funds to pay a vendor for equipment delivered and wanting the lessee to make payments on the lease, although the vendor was not paid.
When the complaint was posted, Leasing News was told at the time that Pioneer was a separate operation, responsible for its fundings out of its office, and not IFC Credit, although it was a wholly owned subsidiary. First Corp., its small ticket division, was also reportedly not affected.
Bruce L Braviroff, SC Equipment Funding, Placentia, California, had submitted a 24 month $6,000 security system lease to Pioneer, all was delivered, and the vendor was waiting to get paid. After calling by telephone to find out the delay since last Wednesday, January 14th, Braviroff was finally told Pioneer "did not have the funds to fund this transaction and that they were selling off portfolio to make room to buy leases."
In the meantime, he took the deal elsewhere as he was holding the two advance rental payments. Braviroff stated his company was doing up to 30 leases a month, and due to what he has been reading in Leasing News, he deals with companies where he keeps the advance rentals as he realizes he is responsible if the funder does not return it, and if he has issued the purchase order, also responsible that the vendor gets paid.
John Boettigheimer was contacted and admitted to the problems, and requested that Leasing News wait until "corporate" issued a statement on the situation. He felt it was important to face the facts. His opinion prevailed and he was able to issue the following:
Dear Pioneer Broker:
At this time Pioneer must limit fundings until the week of January 26. Our funding and warehouse lines are still open and performing satisfactory, however, we have used our funding limits on these existing facilities. In normal times, the simple course of action is to establish either an increase in our lines or to find additional funding facilities. In these challenging times, as you can imagine this is no small task. As a result, our funding of transactions will be hampered until we can complete a bulk sale of receivables that
is in process and scheduled for next week. We are also in the process of several other bulk sale transactions that should be completed shortly.
This is a short term event. Pioneer's portfolio has performed extremely well during this period with our 2008 losses being equal to our 2007 losses – an amazing feat in this trying economic period. As a result this situation is a capacity constraint issue and not a credit loss issue. Once we can reduce our bank lines with these impending sales, we expect to be back to normal operations. Please accept our apologies for any inconvenience this may cause, but feel confident that we shall resume our funding next week.
Pioneer Capital Corporation
(800) 521-1308
IFC Credit Bulletin Board Complaint
http://www.leasingnews.org/archives/January%202009/01-14-09.htm
--------------------------------------------------------------

ELFA Ken Bentsen appears on TV News: re TARP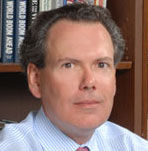 The Equipment Leasing and Finance Association (ELFA) continues to provide financial policy recommendations to the new administration as it considers options to solve the current economic and financial crisis. As a result of publicizing our efforts on behalf of the equipment finance sector, ELFA president Ken Bentsen was interviewed by FOX BUSINESS NEWS TV and asked to provide his perspective and discuss financial policy options and their prospects in President Obama's first 100 days in office.
In this interview segment, Ken discusses the TARP, the 'American Recovery and Reinvestment Plan' and the potential for creating a 'bad bank' similar to the former Resolution Trust Corporation as options and weighs the political capital necessary to enact any plan.
http://www.vmsdigital.com/MyFiles.aspx?Onum=601C5452-5945-48A4-AA16-45EC6391E6C1
--------------------------------------------------------------

Marlin Business Services: Money Honey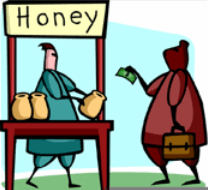 The Federal Reserve Bank of San Francisco has "delayed" in initiation of $25 million in capital "to convert to a commercial bank and become a member of the Federal Reserve System without requiring the immediate $25 million capital injection contemplated in the approval. The FRB has delayed the requirement for the additional capital injection until such time as the Federal Deposit Insurance Corporation ("FDIC") acts on the modification request made by MBB to the FDIC to eliminate certain inconsistencies between the FRB Approval and an order by the FDIC, dated March 20, 2007 and modified on February 12, 2008 (the "FDIC Order"), that contained conditions required by the FDIC for MBB to become an industrial bank.
"The Registrant has submitted a request to the FDIC to modify the FDIC Order to eliminate certain inconsistencies between the FDIC Order and the FRB Approval. The Registrant's modification request is under review by the FDIC, but the FDIC has not provided the Registrant with a timeline as to when the Registrant can expect a decision on the modification request.
"If the FDIC approves the modification request, then the Registrant intends to inject the additional $25 million of capital into MBB and begin executing against the business plan approved by the FRB."
http://www.snl.com/irweblinkx/doc.aspx?IID=4089372&DID=8951761
--------------------------------------------------------------

Leasing Up at US Bancorp/Manifest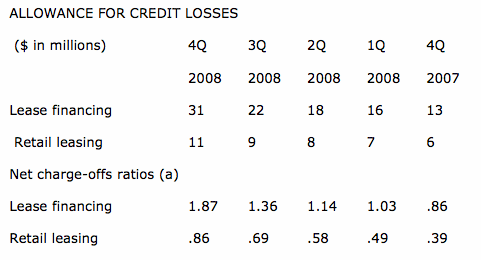 U.S. Bancorp reported net income of $330 million for the fourth quarter of 2008, compared with $942 million for the fourth quarter of 2007.
The Company's net income for the fourth quarter of 2008 decreased by $612 million (65.0 percent) from the same period of 2007 and $246 million (42.7 percent) on a linked quarter basis. The reduction in net income on both a year-over-year and linked quarter basis was principally the result of an increase in the provision for credit losses. Total revenue grew during these periods driven by strong growth in net interest income, offset by securities impairments and lower fee based revenue as consumers and businesses reduced spending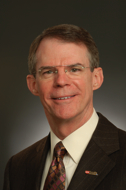 U.S. Bancorp Chairman, President and Chief Executive Officer Richard K. Davis said, "Once again, the Company's results for the quarter reflected both the strength of our banking franchise and business mix and the challenges facing our industry today, including rising credit costs and market valuation risk. The results were marked by outstanding growth in loans and deposits and an expanded net interest margin, but tempered by the unfavorable impact of higher credit losses and securities impairments.
"On November 3, 2008, we announced our participation in the U.S. Treasury's Capital Purchase Program, and, subsequently, issued $6.6 billion of preferred stock and related warrants to the U.S. Treasury. As our results and actions this quarter illustrated, we are actively lending to credit-worthy borrowers, we are investing in our businesses, we are supporting our communities and we are backing the efforts of the U.S. Treasury to stabilize the financial markets and increase the flow of credit to both consumers and businesses, all while creating long-term value for our shareholders.
"Importantly, during the fourth quarter, our business lines originated over $16 billion in new loans to businesses and consumers. This double-digit growth in average loans, as well as new loan originations, clearly demonstrates that we are 'open' and continue to provide our current and newly acquired customers with access to the credit they need."
"Finally, I want to take this opportunity to thank all of our 56,000 employees, which includes our 3,000 new employees in California and Arizona. On January 15th, we held our second annual 'all employee meeting'. Over 34,000 employees across our franchise, including Europe, gathered in 70 locations and on conference calls to celebrate their collective hard work, adept decision-making, dedication to our customers and communities, and loyalty to our Company. Our future is brighter because of our employees' extraordinary efforts, and I look forward to the coming year knowing that our employees are engaged and committed to maintaining and enhancing our position as one of the leaders in the financial services industry."
Full Report:
http://phx.corporate-ir.net/phoenix.zhtml?c=117565&p=irol-newsArticle&ID=1246647&highlight=
--------------------------------------------------------------

Leasing Industry Help Wanted
sales


VENDOR SALES SPECIALISTS
LEASING SALES PROFESSIONALS
Like selling vendor programs and large transactions?
Enjoy international financing programs?
Prefer the advantages of a commission only environment with the security of health and welfare benefits?
CLICK HERE to find out how to have fun again.
Please see our Job Wanted section for possible new employees.
-------------------------------------------------------------

"Before it's too late, re-finance the existing lease"
by Karl Probst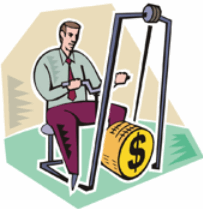 I have had several calls from customers wanting to refinance their equipment. When the realization set in that I was getting numerous calls to refinance existing equipment loans and leases, I dedicated more "open ears" to these customers' requests and started asking more "why" questions. Such requests are totally distant from financing requests a year ago. Now having listened very closely to many of these customers I understand their motivation to refinance.
Without gouging or taking advantage, refinancing could help us out too…with some modest income or modest fees to restructure the debt. This looks like a Win- Win to me.
I would hope that our funding source partners and the broker community will recognize the opportunities by helping out in the refinancing arena. I am confident our funding source partners will experience fewer write-offs. The broker community could earn a fair modest income in structuring such refinancing.
For the most part I identified these customers as small business entrepreneurs who have experienced success in the past without marketing plans or other integral success measures. They were making money because there was business to be had and plenty of money floating around. This in conjunction with a little luck proved to be an acceptable formula and plan for success "in the days".
These same customers are like many other businesses today in that they are quite uncertain about what the future holds for them. They had no in depth strategic planning or planned survival strategies. They are doing what they can within their capacity to survive and maintain the numerous family obligations as well as future opportunities for the children.
Hence this realization to the refinancing requests. These customers have been calling, looking for ways to reduce the cash outflow by lowering current term debt obligations. They are not looking to refinance and borrow additional capital…they just want to lower debt service until they can find new ways to generate income and at best ride out the current economic grave yard.
These customers are telling me that when they approach their current lender and ask to refinance for lower payments, they are being turned away by the same people who practically begged to finance their equipment "in the day". Their requests to finance for these reasons are not being well received and they say they are hitting a brick wall.
I am saddened with this news. This great country was built by people helping people within their capacity and at times beyond. If things are going the get better, it won't happen without change. Those of us who can help should open our minds and listen to these pleas for survival .Those of us who have the authority to make policy changes should do so. We all have to pitch in--- it's the right thing to do. The risk, if any, is certainly minimal. The reward is great in that you helped play a part in getting the economy back on track.
Meeting such demands from our customers will also be well remembered and insure that these customers will stay will us for the future, long after these times are behind us. And the best news is when the lease pays out and does not default.
Karl Probst
Harbor Financial Services NW, LLC
Portland Branch Office
15405 SW 116th AVE. Suite 108 Portland, OR. 97224
Tele: Toll Free (888) 496-3446 (503) 601-8861
Fax: (503) 601-8862 www.harborlease.com
Cel: (503) 747-9711
--------------------------------------------------------------

Sales Make it Happen --- by Scott Wheeler
With over twenty-six years of leasing experience and an Executive Masters in Business Administration, Scott is an accomplished senior leasing executive with leadership qualities in marketing and operations. His extensive experience will benefit organizations looking to reach a higher level of profitability and corporate development.
Leasing Professional need to Formulate a Personal Strategy
What is your personal strategy? Strategy is the path from where you are now (Mission) to where you want to be in the future (Vision). Businesses have spent millions of dollars creating mission statements, vision statements and strategies - their paths between one and the other. As a leasing professional and lease originator you should have your own personal strategy.
I would like to make the suggestion that individual leasing professionals should work diligently on their individual strategy and ask some tough personal questions. I have always considered individual lease originators as entrepreneurs no matter whether they are employees, individual brokers or corporate officers. As entrepreneurs, it's time to re-evaluate the situation.
Who are you right now? What is your personal mission? The individual lease originator needs to do a self evaluation and ask some tough questions about what their current situation is; and how others perceive them as lease originators right now. This process is not fluff; it's a fact and you need to be honest with yourself. I strongly suggest that you spend a few days considering these facts and writing down your thoughts. You should be able to concisely and simply articulate who you are in just a few bullet points or sentences. A strong mission statement is easily recognizable by you, your customers, and your peers. It's a Fact.
Who do you want to become? What is your personal vision? The individual should take into account where they will be employed in the future, what position they want to have and what type of business they want to be generating and funding. This process takes some visionary thought and realistic evaluation of long term personal capabilities. Don't let current restrictions or limitations deter your personal vision. Think big, think realistically, and think beyond the current economic situation.
After you have completed a personal mission and a personal vision statement, it's time to create a strategy. Your personal strategy statement is the path that you are going to take to travel from your current situation to your future. What strategy are you going to implement? Creating a personal strategy is difficult, its takes personal honesty and creativity. A personal strategy should be concise and easily understood by you. Creating a personal strategy is not a quick process. It needs to be refined, revisited, massaged and eventually it will be the map which helps you to reach your personal vision - the leasing professional you want to become. Your strategy should be articulated in a concise simply statement. Once you establish a personal strategy it needs to be front and center every day. When you are considering any aspect of your business the first question will become, does this opportunity align with my personal strategy? If you are considering new employment, a new position, a new industry to offer your leasing services, a new territory, a new mentor, a new pricing structure, the purchase of a portfolio, starting a new business, additional education or any other aspect of your career - then the first question will become, does this new opportunity enhance or hinder my personal strategy? If the opportunity is an enhancement – then pursue the opportunity aggressively. If the opportunity is not an enhancement – then redirect your efforts.
Our industry is changing, as it always does. There are lots of leasing professionals who are wandering aimlessly and seeking the past. However, the leasing professional who knows where he/she wants to head in the future and has a road map (strategy) to follow will surely find the challenges of the next year more rewarding, more meaningful and by far more prosperous. The negativity that many of your peers are experiencing can be avoided if you have a personal strategy to follow, because everything you do and all the activities you engage in will have a purpose. If you are facing each day with apprehension and uncertainty about your future, then its time to take control of your career and create your own personal career strategy. The future will become better defined and your apprehension will be replaced by new excitement and energy. You will once again enjoy the opportunity of reaching your desk each morning ready to conquer the world. Your clients will see a difference, your peers will start to emulate you and most importantly, your success will be guaranteed in the short term and long term.
Please let me know your thoughts, suggestions or ideas.
scott@wheelerbusinessconsulting.com or 410-877-0428.
Sales Makes it Happen articles:
http://www.leasingnews.org/Legacy/index.html
(This ad is a "trade" for the writing of this column. Opinions
contained in the column are those of Scott Wheeler.)
--------------------------------------------------------------

Fernando's View
By Fernando F. Croce
In commemoration of the beginning of a new chapter in American history, here are five choice films to play "Hail to the Chief" to.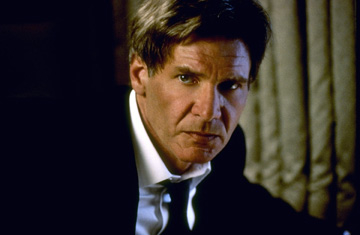 Air Force One (Wolfgang Petersen, 1997): What country wouldn't feel safe with Indiana Jones himself calling the shots? Harrison Ford is perfectly cast as American's dream President in this crack action hit from thriller specialist Wolfgang Petersen ("Outbreak"). An ex-marine and gruff family man, he finds himself stranded with the enemy thousands of feet up in the air when foreign rebels (led by Gary Oldman) take control of the titular presidential airplane. Boasting tightly directed suspense and a rock-solid supporting cast that includes Glenn Close, William H. Macy and Dean Stockwell, it's smarter-than-your-average-blockbuster fare graced by Ford's almost Gary Cooper-like integrity.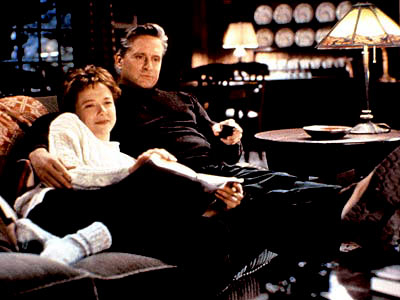 The American President (Rob Reiner, 1995): Michael Douglas is at his most appealing in this lighthearted comedy-drama about the unlikely romance that blooms between a political lobbyist and the Commander in Chief. Successful in the polls but lonely since his wife's death, President Sheppard (Douglas) becomes smitten by Sydney (Annette Benning), a feisty environmental activist. It's not easy having a relationship when all the eyes of the country are on you, and their love quickly becomes fodder for Sheppard's political rival (Richard Dreyfuss), a senator with his eye on the Oval Office. Directed by Rob Reiner, it's a genial fantasy in which the President can not only guide a nation, but also get the girl in the end.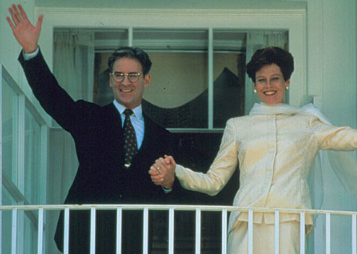 Dave (Ivan Reitman, 1993): "The Prince and the Pauper" is updated to Capitol Hill in this very enjoyable modern-day fable. Dave Kovic (Kevin Kline) is a good-hearted citizen whose uncanny resemblance to the U.S. President (also played by Kline) moves him from his job at the temp agency to the White House, where he's supposed to fill in while the President is away. When tragedy strikes, however, the President's duties, along with his many troubles, fall on Dave's lap permanently. Political buffs will have fun spotting cameos by real-life Washington, D.C. dwellers, but the beauty of Ivan Reitman's comedy is how gently it combines the demands of the job with its human fragilities. Sigourney Weaver and Ben Kingsley are part of the exceptional cast.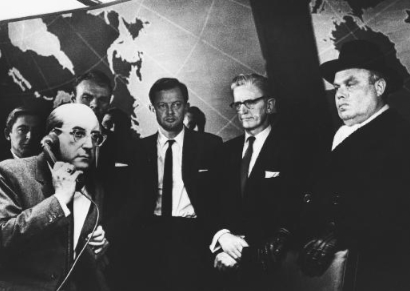 Dr. Strangelove (Stanley Kubrick, 1964): Meek, balding President Muffley is just one of three characters masterfully played by Peter Sellers in Stanley Kubrick's sardonic satire of doomsday Cold War thrillers. When a renegade general (Sterling Hayden) goes insane and a bomber filled with bombs mistakenly heads toward the Soviet Union, World War III seems a step away. In the midst of this madness, the President is talking on the phone with the Russian government, gingerly trying to explain the situation the way a student tells his dad about a low grade. Brilliantly supported by Sellers, Kubrick wrings absurd humor from deadly serious material in a classic that continues to tickle and disturb.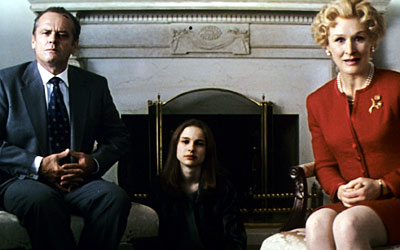 Mars Attacks! (Tim Burton, 1996): One of the funniest jokes in Tim Burton's superb satire of science-fiction movies lies in the way the people of Earth are in a way every bit as weird as the Martians coming to invade the planet. In the chaos of flying saucers and disintegrating rays, it's oddly fitting to see that the President is played by none other than the Joker himself, Jack Nicholson in one of his most energetic comic performances. Funny as he is, Nicholson is just one character in a gallery of memorable loonies that also includes Glenn Close as the First Lady, Martin Short as the twitchy Press Secretary, and Rod Steiger as a trigger-happy general. The film's many delights are better left unspoiled; suffice to say that the end of the world was never more fun.
--------------------------------------------------------------

Classified ads—Leasing Attorneys
Birmingham, Alabama
The lawyers of Marks & Weinberg, P.C. have over 30 years experience in dealing with virtually every type of equipment financing and are recognized throughout the industry for prompt, practical solutions and exemplary service. They offer cost-conscious, effective lease enforcement and good counsel.
Email: Barry@leaselawyer.com
Website: www.leaselawyers.com
California, National: city: Riverside
Ellen Stern - get results, reasonable pricing; numerous industry contacts, nearly 30 yrs exp.in SoCal, 20 yrs equip.: CFL license specialist, documentation, work-outs, litigated collections, recoveries; deal-maker.
Email: leaselaw@msn.com


Kenneth C. Greene
California & Nevada
Hamrick & Evans, LLP, Universal City , LA; San Francisco Bay
Area, No.Calif. & Nevada. Call for free consultation (828)763-5292 or (415) 806-2254,
kgreene@hamricklaw.com

Connecticut, Southern New England:
EVANS, FELDMAN & BOYER, LLC Collections, litigation, documentation, portfolio sales and financing, bankruptcy. We represent many of the national and local leasing companies doing business in this state. Past chairman EAEL legal committee. Competitive rates.
email: rcfeldman@snet.net
Los Angeles, Southern CA
Seasoned attorney representing secured creditors in auto finance and truck/equipment lease industry. Bankruptcy and State Court litigation. Vincent V. Frounjian (818) 990-0605 or email: vvf@pacbell.net.

Encino, California: Statewide "ELFA"
Hemar, Rousso & Heald, LLP 30 yr excellent reputation Lessor representation commercial litigation, debt collection, and bankruptcy.
Call Stephen E. Jenkins Esq (818) 501-3800

Los Angeles, Statewide: CA. "ELFA" Aggressive creditors rights law firm specializing in equipment leasing handling collection matters on a contingency, fixed fee or hourly cbasis. email:RGarwacki@prodigy.net


Los Angeles -statewide: CA "ELFA"
Practice limited to collections, bankruptcy and problem accounts resolution. Decades of experience. 10-lawyer firm dedicated to serving you. Call Ronald Cohn, Esq. (818)591-2121 or
Email: rrcohn@aol.com

Long Beach, CA
Wagner & Zielinski, successfully representing lessees/ lessors. Not a member of any leasing organization, therefore not beholden to special interests. Richard Wagner
(562) 216-2952 www.wzlawyers.com

Long Beach CA.
Paul Bent -- 30 years experience in all forms of equipment leasing, secured lending, and asset based transactions, from analysis and deal structuring to contract negotiations to closing to private dispute resolution. (562) 426-1000
www.paulbent.com

Law Firm - Service, Dallas, TX. "ELFA"
Mayer regularly practices in leasing, secured financing, project development and finance and corporate finance.
email: dmayer@pattonboggs.com
Website: www.pattonboggs.com

National: Coston & Rademacher: Business attorneys serving the lease-finance industry since 1980. Transactional, documentation, corporate/finance, workouts, litigation, bankruptcy, portfolio management. Chicago-based national practice. Jim Coston, CLP (Members: ELFA, NEFA).
email: Jcoston@costonlaw.com
Website:www.costonlaw.com

St. Louis County , MO. - statewide:
Schultz & Associates LLP., collections, negotiation, and litigation. Also register and pursue recovery on foreign judgments. Contingency and reasonable hourly rates.
Ronald J. Eisenberg, Esq. (636) 537-4645 x108
reisenberg@sl-lawyers.com
www.sl-lawyers.com
Westport, CT: We represent finance companies, banks, lessors, etc., in replevins/seizures, collections and bankruptcy matters in Connecticut and New York. Flat fee, contingency and hourly rates.
Email: rchinitz@replevinlawyer.com
Post a free "Leasing Attorney" classified ad:
http://www.leasingnews.org/Classified/Attorney/Attorney-post.htm
--------------------------------------------------------------

(This ad is a "trade" for the writing of this column. Opinions
contained in the column are those of Mr. Terry Winders, CLP)
News Briefs----
CIT slashes quarterly dividend by 80 percent
http://biz.yahoo.com/ap/090121/cit_group_dividend.html?.v=1
Bank of America Soars as Lewis, Directors Buy Shares
http://www.bloomberg.com/apps/news?pid=20601087&sid=afGV9bci_KTI&refer=home
Geithner pledges 'dramatic' action
http://www.ft.com/cms/s/0/6322d126-e7de-11dd-b2a5-0000779fd2ac.html
Systemwide crisis leaves Boston Hub banks hobbling
http://www.boston.com/business/articles/2009/01/22/systemwide_crisis_
leaves_hub_banks_hobbling/
Filene's Basement to close 11 stores
http://www.boston.com/business/articles/2009/01/21/filenes_basement_to_close_11_stores/
Worry follows fed's takeover of Wash. bank
http://seattletimes.nwsource.com/html/businesstechnology/2008651636_clark21.html
Bank of Clark County's uninsured deposits smaller than first feared
http://seattletimes.nwsource.com/html/businesstechnology/2008656378_web
clarkcounty21.html
Obama's green drive may benefit Indian firms
http://timesofindia.indiatimes.com/Business/Obamas_green_drive_may_benefit_Indian_firms/
articleshow/4013751.cms
Windows 7 beta gives hope for less-bloated operating system
http://www.usatoday.com/tech/columnist/edwardbaig/2009-01-21-windows-7-beta_N.htm
No. 1 carmaker title shifts from GM to Toyota
http://www.usatoday.com/money/autos/2009-01-21-gm-toyota-sales_N.htm
Jazz musician and Texas native David 'Fathead' Newman dies at 75
http://www.dallasnews.com/sharedcontent/dws/dn/latestnews/stories/
012209dnentnewmanobit.44d6fd1.html
---------------------------------------------------------------


You May have Missed---
Just to be safe, Obama takes the oath again
http://content.usatoday.com/communities/theoval/post/2009/01/61730976/1?loc=interstitialskip
----------------------------------------------------------------

Top Stories
These are the ten top stories chosen by readers as being the most read:
http://www.leasingnews.org/archives/January%202009/01-20-09.htm#top10
Top Stories Collection:
http://www.leasingnews.org/Conscious-Top%20Stories/Ten_top_stories.htm
Top Stories chosen by the editor:
http://www.leasingnews.org/#top
----------------------------------------------------------------

Sports Briefs----
Brady, in interview, says rehab going well
http://www.theredzone.org/absolutenm/templates/template.asp?articleid=1038&zoneid=1
Eddie DeBartolo would be interested, but knows of no sale plans for Tampa Bay Buccaneers
http://www.tampabay.com/sports/football/bucs/article969242.ece
----------------------------------------------------------------


California Nuts Briefs---
Controller will halt state furloughs
http://www.sacbee.com/1095/story/1563302.html
Moody's: California's credit rating depends on real budget solution
http://www.sacbee.com/capitolandcalifornia/story/1563262.html
----------------------------------------------------------------


"Gimme that Wine"
South African Wines Step Onto the Stage--Eric Asimov
http://events.nytimes.com/2009/01/21/dining/reviews/21wine.html?ref=dining
Experts warn of looming premium-grape oversupply as consumers adjust to economy
http://www.northbaybusinessjournal.com/article/20090120/BUSINESSJOURNAL/901200193
/1218/businessjournal
Walla Walla vintner Mike Paul dies at 58
http://www.winebusiness.com/news/?go=getArticle&cms_preview=true&dataid=61613
Boston Wine Expo This Weekend
http://www.bostonherald.com/entertainment/food_dining/food/view.bg?articleid=1146601
Oak barrels 'seasoned' with fire add character as wine ages
http://seattletimes.nwsource.com/html/pacificnw/2008627873_pacificptaste18.html
Of wine and spirits: An interview with Bob Palmer
http://www.newsday.com/news/local/longisland/ny-lipalmqa0118,0,531430.story
Wine Prices by vintage
http://www.winezap.com
http://www.wine-searcher.com/
US/International Wine Events
http://www.localwineevents.com/
Winery Atlas
http://www.carterhouse.com/atlas
Leasing News Wine & Spirits Page
http://two.leasingnews.org/Recommendations/wnensprts.htm
The London International Vintners Exchange (Liv-ex) is an electronic exchange for fine wine.
http://www.liv-ex.com/
----------------------------------------------------------------

Today's Top Event in History
1973-A Vietnam peace agreement was signed in Paris by representatives of the U.S., North and South Vietnam, and the Vietcong. (The cease-fire would begin at 8 a.m., January 28, Saigon time (7 p.m., January 27, Eastern Standard Time). Its key provisions included a cease-fire throughout North and South Vietnam; withdrawal of U.S. forces and dismantling of U.S. installations within 60 days; release of North Vietnamese, Vietcong, and U.S. prisoners of war within 60 days; and reunification of the North and South through peaceful means. The South Vietnamese government was to remain until new elections were held. North Vietnamese forces in the South would remain in place, but could not be replaced or reinforced. The actual document was entitled "An Agreement Ending the War and Restoring Peace in Vietnam" and it was formally signed on January 27.
[headlines]
----------------------------------------------------------------

This Day in American History
1801-Toussaint L'Ouverture, Haitian liberator, enters Santiago to battle the French and British. In the course of liberation of the country, all whites on the island are Murdered. Slaves in the United States escape their "owners" to Free Haiti, bringing more fear to Southern plantation owners. In 1789 the French colony of Saint Domingue was the most profitable real estate in the world. These profits came at a price: while its sugar plantations supplied two-thirds of France's overseas trade, they also stimulated the greatest individual market for the slave trade. The slaves were brutally treated and died in great numbers, prompting a never-ending influx of new slaves. The French Revolution sent waves all the way across the Atlantic, dividing the colony's white population in 1791. The elites remained royalist, while the bourgeoisie embraced the revolutionary ideals. The slaves seized the moment and in the confusion rebelled en masse against their owners. The Haitian Slave Revolt had begun. When it ended in 1803, Saint Domingue had become Haiti, the first independent nation in the Caribbean. C.L.R. James tells the story of the revolt and the events leading up to it in his masterpiece, The Black Jacobins. James's personal beliefs infuse his narrative: in his preface to a 1962 edition of the book, he asserts that , when written in 1938, it was "intended to stimulate the coming emancipation of Africa." James writes passionately about the horrific lives of the slaves and of the man who rose up and led them--a semiliterate slave named François-Dominique Toussaint L'Ouverture. As James notes, however, "Toussaint did not make the revolution. It was the revolution that made Toussaint
http://www.pbs.org/wgbh/aia/part3/3h326.html
http://www.napoleonguide.com/soldiers_toussaint.htm
http://www.amazon.com/exec/obidos/ASIN/0679724672/workkeys/103-7172481-0590248
1853 book: http://docsouth.unc.edu/beardj/menu.html
Modern Prints: http://www.a-r-t.com/jlawrence/LouvertureWeb/index.htm
1802-Birhday of Richard Upjohn, American architect and founder of the American Institute of Architects in 1857. A Gothic revivalist, he designed many churches. Among his works were Trinity Chapel, New York, NY, Corn Exchange Bank Building, New York, NY, Central Congregation Church, Boston, MA. Born at Shaftesbury, England, he died August 18, 19878, Garrison, NY.
1807--- President Thomas Jefferson exposes a plot by Aaron Burr to form a new republic in the Southwest.
1849--The "Alta California" became the first daily newspaper in California.
1863-- In an attempt to outflank Robert E. Lee's Army of Northern Virginia, Union General Ambrose Burnside leads his army on a march to north Frederickburg, but foul weather bogs his army down in what will become known as "Mud March." While Union commander George McClellan fumed and the Battle of Antietam hung in the balance, a handful of Rebels held off Federal troops at "Burnside Bridge." This and other failures led to Burnside's replacement by Maj. Gen. Joseph Hooker before the end of the month. He is best known for the "sideburns" named after him.
1875-Birthday of D.W. Griffith, pioneer producer-director in the American motion picture industry, best remembered for his film Birth of a Nation (1915). Born at LaGrange, KY. Died at Hollywood, CA, July 23, 1948.
1879 - After previously serving in Illinois and Minnesota, James Shields began a term as a United States Senator from Missouri, making him the first Senator to serve three states. He is also the only person to challenge Abraham Lincoln to a duel ( before he was president .) They later became good friends.
http://www.minnesotapolitics.net/USCongress/Senators/Shileds.htm
http://stonewall.hut.ru/leaders/shields.htm
http://www.terraworld.net/users/f/foxy/page7.html
1895- the first national manufacturing association representing members of diversified industries was the National Association of Manufacturers of the United States, organized at a convention this day held in Cincinnati, OH. the first president elected was Thomas P. Dolan.
1889- the Columbia Phonograph Company, the forerunner of CBS, was formed in Washington, DC. A territorial franchise of the North American Phonograph Company, Columbia covered Maryland, Delaware and the District of Columbia. At this time the phonograph was envisaged as primarily as a business device, a sort of mechanical stenographer. Commercial recording of music did not begin until 1890.
1900-Birthday of trombone player Juan Tizol, Puerto, Rico, died April 23, 1984
http://www.spaceagepop.com/tizol.htm
http://www.jazzhouse.org/library/index.php3?read=kanzler1
http://www.cybertap.com/~leedsfive/songs/Caravan.html
1904 -an F4 tornado leveled the northern half of Moundville, AL. 36 people were killed and 150 were injured. Sections of the northeastern part of the town were left with only bare ground. Some manner of "phosphorescent glow" was noted in this nighttime tornado.
1912- the nearly 20,000 residents of the city of Key West, Florida, located on a small island about 128 miles south of the Florida peninsula, observed the completion of an overseas rail connection to the main inland.
http://memory.loc.gov/ammem/today/jan22.html
1923 -- Club Durant opens in New York. One of the hot night spots in the city. Entertainer Jimmy Durante being one of the owners, the club was named for him. The sign-painter left the terminal "e" off, and reportedly wanting another $100 to add it, the name remained Durant. It was the place to go in the twenties. Radio and then television, made Durante even a bigger star than he was on Broadway.
1924- KGO-AM in San Francisco CA begins radio transmissions.
( I was a news writer/news editor in the 1960's at KGO radio news.)
1924---Trombonist J.J. Johnson birthday
http://www.trombone.org/articles/library/jjtribute.asp
1927- SF 49ers Pro Football Hall of Fame fullback Joe Perry birthday, Stevens, AR.
1930-the record low temperature for the state of Illinois was set at Mount Carroll. The mercury dipped to 35 degrees below zero.
1931- Trumpeter Clyde McCoy cuts "Sugar Blues" for the first time ( Col 2389-DF)
1937 – Birthday of American novelist Joseph Wambaugh (The Onion Field) , born East Pittsburgh, Pennsylvania.
http://www.cwru.edu/artsci/engl/marling/hardboiled/Wambaugh.html
http://www.bookreporter.com/authors/au-wambaugh-joseph.asp
http://www.wiredforbooks.org/josephwambaugh/
1940- Former 49er and Carolina Panther football coach George Seifert birthday, San Francisco, Ca.
1941- singer Sam Cooke birthday, Clarksdale, MS. Sam Cooke provided the early foundations of soul music through his mixture of gospel music and secular themes, He first gained notice as the lead singer of the Soul Stirrers gospel group, then in 1956 began recording pop songs. His "You Send Me" was a number-one song in 1957. Cooke hit the top 40 regularly through 1965, with such hits as "Chain Gang," "Shake" and "Twistin' the Night Away." Sam Cooke was shot to death in December 1964 by the female manager of a Los Angeles motel. Another woman had fled from Cooke to the motel office, and there was a confrontation. Cooke's influence can be heard in the singing of such artists as Otis Redding, Al Green and Rod Stewart.
1943-In the first land victory over the Japanese in World War II, American and Australian soldiers overcame the last pockets of resistance west and south of Sanananda on New Guinea. Three thousand Allies were killed in the battle. The Japanese lost 7,000. Of the 350 prisoners taken most were Chinese and Korean laborers attached to the Japanese forces. Almost no Japanese allowed themselves to be taken prisoner, preferring to commit hara-kiri.
1944- A predominately American Allied force of 36,000 men was landed at Anzio on Italy's western coast. Commanding officer John P. Lucas failed to take the initiative but instead fortified his original position and thus possibly missed an early opportunity to retake Rome, The Allies entered Rome, June 4,1944.
1944- Allies landed at Anzio, Italy. Predominately American Allied force of 36,000 men was landed at Anzio on Italy's western coast. Commanding officer John P. Lucas failed to take the initiative but instead fortified his original position and thus possibly missed an early opportunity to retake Rome. The Allies entered Rome, June 4, 1944. 1947 - KTLA, Channel 5, in Hollywood, California, began operating as the first commercial television station located west of the Mississippi River.
1944--McCALL, THOMAS E. Medal of Honor
Rank and organization: Staff Sergeant, U.S. Army, Company F, 143d Infantry, 36th Infantry Division. Place and date: Near San Angelo, Italy, 22 January 1944. Entered service at: Veedersburg, Ind. Birth: Burton, Kans. G.O. No.: 31, 17 April 1945. Citation: For conspicuous gallantry and intrepidity at risk of life above and beyond the call of duty. On 22 January 1944, Company F had the mission of crossing the Rapido River in the vicinity of San Angelo, Italy, and attacking the well-prepared German positions to the west. For the defense of these positions the enemy had prepared a network of machinegun positions covering the terrain to the front with a pattern of withering machinegun fire, and mortar and artillery positions zeroed in on the defilade areas. S/Sgt. McCall commanded a machinegun section that was to provide added fire support for the riflemen. Under cover of darkness, Company F advanced to the river crossing site and under intense enemy mortar, artillery, and machinegun fire crossed an ice-covered bridge which was continually the target for enemy fire. Many casualties occurred on reaching the west side of the river and reorganization was imperative. Exposing himself to the deadly enemy machinegun and small arms fire that swept over the flat terrain, S/Sgt. McCall, with unusual calmness, encouraged and welded his men into an effective fighting unit. He then led them forward across the muddy, exposed terrain. Skillfully he guided his men through a barbed-wire entanglement to reach a road where he personally placed the weapons of his two squads into positions of vantage, covering the battalion's front. A shell landed near one of the positions, wounding the gunner, killing the assistant gunner, and destroying the weapon. Even though enemy shells were falling dangerously near, S/Sgt. McCall crawled across the treacherous terrain and rendered first aid to the wounded man, dragging him into a position of cover with the help of another man. The gunners of the second machinegun had been wounded from the fragments of an enemy shell, leaving S/Sgt. McCall the only remaining member of his machinegun section. Displaying outstanding aggressiveness, he ran forward with the weapon on his hip, reaching a point 30 yards from the enemy, where he fired 2 bursts of fire into the nest, killing or wounding all of the crew and putting the gun out of action. A second machinegun now opened fire upon him and he rushed its position, firing his weapon from the hip, killing 4 of the gun crew. A third machinegun, 50 yards in rear of the first two, was delivering a tremendous volume of fire upon our troops. S/Sgt. McCall spotted its position and valiantly went toward it in the face of overwhelming enemy fire. He was last seen courageously moving forward on the enemy position, firing his machinegun from his hip. S/Sgt. McCall's intrepidity and unhesitating willingness to sacrifice his life exemplify the highest traditions of the Armed Forces.
1945-Gene Krupa Band records Eddie Finckel's "Leave us Leap."
1949- Birthday of George Edward Foreman, former heavyweight champion box, born Marshall, TX.
1950-- Ford, General Motors, and Chrysler swallowed, bought up, like Nash, Austin, Studebaker, Hudson, Packard, and many others. The story of Preston Tucker is a little darker. Tucker was a Chicago businessman who built fifty extraordinary automobiles in 1947 and 1948. His cars had many modern amenities and remarkable horsepower. But he was indicted on thirty-one counts of fraud, and as he fought for his freedom in court, his company failed. On this day in 1950, Preston Tucker was cleared of all fraud charges against him. But it was too little, too late. The Tucker automobile was history. Many believe that the legal actions against Tucker were sponsored by the Big Three auto makers, who feared his competition.
1950—Top Hits
Dear Hearts and Gentle People - Dinah Shore
A Dreamer's Holiday - Perry Como
The Old Master Painter - Snooky Lanson
Chattanoogie Shoe Shine Boy - Red Foley
1953 - The Crucible, Arthur Miller's drama about witch-hunting in Salem in 1692, opened on Broadway to favorable reviews. The plot was a thinly-disguised criticism of the Communist "witch-hunts" being conducted in the entertainment industry by the United States government.
1956 - Raymond Burr starred in "Fort Laramie" as Captain Lee Quince as the show debuted on CBS radio. The program called in "the "Gunsmoke" tradition."
1958—Top Hits
At the Hop - Danny & The Juniors
Oh, Boy! - The Crickets
Don't/I Beg of You - Elvis Presley
Great Balls of Fire - Jerry Lee Lewis
1959- Buddy Holly made his last recordings in his New York apartment. The songs taped on an Ampex tape recorder include "Peggy Sue Got Married," "Crying, Waiting, Hoping," "That's What They Say," "What to Do," "Learning the Game" & "That Makes it Tough." The recordings were overdubbed posthumously after his plane crash a month later and released by Coral Records.
1960 - In a 15-round decision, Paul Pender beat Sugar Ray Robinson gaining international recognition as middleweight boxing champion.
1960- Sam Cooke signed with RCA and began recording blues, gospel-inflected songs such as "Chain Gang" and "Bring It On Home to Me." His earlier hits, mainly light ballads and novelty items such as "You Send Me" and "Everybody Likes to Cha Cha," had been on the small Keen label.
1961 - 1960's Olympic gold medalist and track star, Wilma Rudolph, set a world indoor mark for the women's 60-yard dash when she ran the race in a 6.9 seconds.
1962 - Bob Feller, the Cleveland Indians pitcher, was elected to the Baseball Hall of Fam1984 - The Los Angeles Raiders defeated the defending champion Washington Redskins and Joe Theisman, 38-9, in Super Bowl XVIII. It was the most crushing defeat ever for a Super Bowl team. The game was played in Tampa Stadium in Florida. Tickets were $60.
1963 - Gerry & the Pacemakers hold their first recording session, producing ``Away from You'' and ``Pretend.''
1966—Top Hits
The Sounds of Silence - Simon & Garfunkel
We Can Work It Out - The Beatles
No Matter What Shape (Your Stomach's In) - The T-Bones
Giddyup Go - Red Sovine
1966 -- Frank Sinatra's daughter Nancy ( who went to University High School in West Los Angeles at the time I did ) released her biggest hit, "These Boots Are Made for Walkin'." 14 weeks on the charts, it goes to Number One for one week next month.
1967- the Supremes appeared on both the Ed Sullivan and Andy Williams TV shows.
1969- Glen Campbell received his first gold record, for "Wichita Lineman."
1967- "Rowan and Martin's Laugh-In." premiered TV. Reportedly a NBC executive upon seeing the pilot show, screamed at the producers, "You took our good money, & you & your weird friends went out & had yourselves a good time, didn't you!" Funny men Dan Rowan and Dick Martin hosted the show, but they seemed staid next to the show's other regulars, most of whom were young unknowns, including Dennis Allen, Chelsea Brown, Judy Came, Ruth Buzzi, Ann Elder, Richard Dawson Teresa Graves, Arte Johnson, Goldie Hawn, Alan Sues, J0 Anne Worley and Lily Tomlin. The show moved fast from gag to gag with heads popping out of bushes or doors in the big wall. The show brought a new energy to comedy as well as new phrases to our vocabulary. Each week, Gary Owens introduced cast members and special guests before Dan Rowan and Dick Martin came out to do their brief comic monologue. Then it was off to "The Cocktail Party," where cast members danced and told jokes. Other skits followed the party. Regular sketches included "Letters to Laugh-In," "Laugh-In Looks at the News," and the "Flying Fickle Finger of Fate Award." At the end of each show, cast members proceeded to the "Joke Wall" and took turns poking their heads out of windows to tell a quick joke or to toss a bucket of water at someone while the credits rolled. At the end of the show, the only sound was a single person applauding slowly. Many jokes were politically or sexually oriented, but they managed to get past the censors. Classic catchphrases included "You bet your bippy," "Sock it to me," "Verrrry interesting," "Here come da judge," and "Look that up in your Funk and Wagnalls." A variety of celebrities and politicians, including Richard Nixon, appeared as surprise guests on Laugh-In. The show ended in 1973, as many of the most popular cast members had left to pursue careers launched by Laugh-In. The program was revived with a cast of lesser-known comics in the 1977-78 season, but the show fell flat. However, one of the then-unknown comics to star in Laugh-In's reincarnation went on to star in a wildly popular comedy hit in 1978-Robin Williams catapulted to fame in Mork and Mindy, a Happy Days spin-off about an alien from the planet Ork who is sent to Boulder, Colorado, in an oversized eggshell to study earthlings. Laugh-In's last telecast was May 14,1973.
http://timstvshowcase.com/
1968- the NBA Board of Governors award expansion franchise to Phoenix and Milwaukee. The Phoenix team adopted the nickname Suns, and the Milwaukee franchise became the Bucks.
1972- "Emergency " premiered on TV. This NBC program was introduced in midseason up against "All in the Family." It surprised everyone by becoming quite popular. The fast-paced action of the fire department paramedics saving lives by giving victims emergency treatment and then taking them to the hospital demonstrated the steps taken during actual emergency situations. The last episode aired Sept 3, 1977
http://timstvshowcase.com/
1972-- Don MacLean's album American Pie hits #1
1973-A Vietnam peace agreement was signed in Paris by representatives of the U.S., North and South Vietnam, and the Vietcong. (The cease-fire would begin at 8 a.m., January 28, Saigon time (7 p.m., January 27, Eastern Standard Time). Its key provisions included a cease-fire throughout North and South Vietnam; withdrawal of U.S. forces and dismantling of U.S. installations within 60 days; release of North Vietnamese, Vietcong, and U.S. prisoners of war within 60 days; and reunification of the North and South through peaceful means. The South Vietnamese government was to remain until new elections were held. North Vietnamese forces in the South would remain in place, but could not be replaced or reinforced. The actual document was entitled "An Agreement Ending the War and Restoring Peace in Vietnam" and it was formally signed on January 27.
1973- In the case of Roe v Wade, the US Supreme Court struck down state laws restricting abortions during the first six months of pregnancy. In the following two decades debate has continued to rage between those who believe a woman has a right to choose whether to continue a pregnancy and those who believe that aborting such a pregnancy is murder of an unborn child.
1973- George Foreman won the heavyweight championship by knocking out Joe Frazier in the second round of a fight at Kingston, Jamaica. Foreman held the title until October 30, 1974, when he was knocked out by Muhammad Ali.
1973--A band called Climax had the number 3 song in the US with "Precious and Few". The group's lead singer, Sonny Geraci, was the former vocalist of The Outsiders, who scored a US chart topper in January, 1966 with "Time Won't Let Me".
1974-- Carly Simon's album Hotcakes is certified gold
1974—Top Hits
Show and Tell - Al Wilson
Smokin' in the Boys Room - Brownsville Station
I've Got to Use My Imagination - Gladys Knight & The Pips
I Love - Tom T. Hall
1976 - No. 1 Billboard Pop Hit: ``Theme from `Mahogany' (Do You Know Where You're Going to),'' Diana Ross. A screening committee for the Academy of Motion Picture Arts and Sciences initially rules the song is not good enough to be considered for an Oscar. The decision is rescinded and it gets a nomination.
1977-- Stevie Wonder's "I Wish" hits #1
1977-- Wings' album Wings Over America hits #1
1980- the Tournament Policy Board of the PGA approved a plan to create a Senior Tour for golfers over the age of 50. The idea grew out of a single tournament phenomenon called the Legends of Golf, held in Austin, TX.
1982—Top Hits
Physical - Olivia Newton-John
Waiting for a Girl Like You - Foreigner
Centerfold - The J. Geils Band
I Wouldn't Have Missed It for the World - Ronnie Milsap
1983- the Houston Rockets became the first team in the NBA history to be shut out in overtime as the Portland Trail Blazers defeated them 113-96. Portland outscored the Rockets in OT, 17-0.
1984 --Super Bowl XVIII Los Angeles Raiders beat Washington Redskins, 38-9 in Tampa; Super Bowl MVP Marcus Allen, Los Angeles Raiders, Running Back rushes for a Super Bowl record 191 yards and two touchdowns
1984-One of the most talked-about commercials in history, the Macintosh "1984" commercial aired only once, during the Super Bowl on this day in 1984. The commercial showed thousands of expressionless, bald-headed workers entranced by a Big Brother--style authoritarian figure haranguing them from a giant screen. A woman wearing a T-shirt with a Macintosh logo threw a sledgehammer into the screen, and the ad went on to explain that in a few days, the Macintosh would show the world why "1984 won't be like 1984." Ironically, Apple executives had tried unsuccessfully to pull the commercial and sell their ad slot to another advertiser at the last minute.
1984--Barry Manilow sings the national anthem at Super bowl XVIII.
1985 -30ºF (-34ºC), Mountain Lake Bio Station, Virginia (state record).
1987 - a major snowstorm struck the east coast. Up to 20 inches of snow fell in North Carolina, making this the worst snowstorm to hit the state in nearly 50 years. Williamsport, PA recorded 5 inches of snow in one hour and winds gusted to 76 mph at Chatham, MA. Stalled traffic nearly paralyzed the Washington, DC and Boston, MA areas. The pressure of the very deep low pressure center dropped to 968 millibars (28.60 inches) as it passed through New England.
1989- The San Francisco 49ers won their third Super Bowl by defeating the Cincinnati Bengals 20-16. in Super Bowl XXII in Miami.Down by three points with less than four minutes to play, San Francisco marched 92 years in 11 plays and scored the winning touchdown on a pass from Joe Montana to John Taylor with 34 seconds remaining. Super Bowl MVP Jerry Rice, San Francisco, Wide Receiver.
A few days later Rice goes on the Aresenio Hall Show to complain that Montana is getting all the press and attention in San Francisco, whereas he was the MVP of the game.
1990 -Will Clark, NL's MVP signs a $15M 4-year contract with San Francisco Giants
1990—Top Hits
How Am I Supposed to Live Without You - Michael Bolton
Pump Up the Jam - Technotronic featuring Felly
Everything - Jody Watley
Nobody's Home - Clint Black
1991 -- 14 ACT-UP AIDS activists arrested while simultaneously disrupting CBS, NBC & PBS evening news broadcasts with "Fight AIDS, not Arabs" banners. Members burst onto the CBS Evening News with Dan Rather & the Public Broadcasting System's MacNeil-Lehrer News Hour. At CBS's studios, as title graphics cover the screen during the first seconds of the live show, Rather's regular voice-over is accompanied by a boisterous chorus, "Fight AIDS, not Arabs!" The cameras switch to the anchor's startled face, but gay novelist John Wier darts into the frame & screams the slogan again. CBS technicians jump to tackle Wier, but three other ACT UP commentators join him.
Rather says, (quote) "We're going to go to a commercial now."
The shouting continues, and the chaos is followed not by a commercial, but several seconds of black-screened silence. Then Rather appears again to restart the show, calling his ACT UP guests "rude." A few blocks away at PBS, the News Hour suffers a similar terrorist action as seven loud ACT UP members sit down in front of the cameras & chain themselves to chairs & equipment during the live show.
http://www.actupny.org/
1994-The number 1 song on Billboard's Hot 100 was "All for Love" by Bryan Adams, Sting and Rod Stewart. The tune was the first number one for Sting since 1983's "Every Breath You Take" by The Police and the first for Stewart since "Do Ya Think I'm Sexy?" from 1978. The track was written for the movie The Three Musketeers.
1998- Center Pat LaFontaine of the New York Rangers became the 50th player in NHL history to record 1,000 regular-season points. He scored a third-period goal in the Rangers' 4-2 loss to the Philadelphia flyers.
1998 - "The Unabomber's career is over," said prosecutor Robert Cleary. Theodore Kaczynski had pleaded guilty to being the notorious Unabomber. Kaczynski made the guilty plea in Sacramento, California in return for a sentence of life in prison without parole. Kaczynski was charged with four bombings in 1985, 1993 and 1995 that killed two people and maimed two. But the plea bargain resolved all federal charges against him -- including those filed in New Jersey -- growing out of the 17-year string of 16 bombings that killed three people and injured 29.
1998 - Mary Bono, widow of singer/politician Sonny Bono, announced that she would run for the congressional seat held by her late husband -- to represent the 44th Congressional District in California, which includes Palm Springs.
2001-Santana started a three week run at #1 on the Billboard Hot 200 chart with "Supernatural". The album spent a total of nine weeks at the top during this year.
2002 --Kmart, which has 2100 discount stores and 250'000 employees, files for bankruptcy protection after poor December 2001 sales and competition from rivals Wal-Mart Stores and Target leave KM short of cash

Super bowl Champions this date

1984 Los Angeles Raiders
1989 San Francisco 49ers
--------------------------------------------------------------

SuDoku
The object is to insert the numbers in the boxes to satisfy only one condition: each row, column and 3x3 box must contain the digits 1 through 9 exactly once. What could be simpler?
http://leasingnews.org/Soduku/soduko-main.htm
--------------------------------------------------------------

Daily Puzzle
How to play:
http://www.setgame.com/set/puzzle_frame.htm
Refresh for current date:
http://www.setgame.com/set/puzzle_frame.htm
--------------------------------------------------------------


http://www.gasbuddy.com/
http://www.gasbuddy.com/GB_Map_Gas_Prices.aspx
http://www.gasbuddy.com/GB_Mobile_Instructions.aspx
--------------------------------------------------------------

Weather
See USA map, click to specific area, no commercials
--------------------------------------------------------------

Traffic Live---
Real Time Traffic Information
You can save up to 20 different routes and check them out with one click,
or type in a new route to learn the traffic live.
--------------------------------