VENDOR SALES SPECIALISTS
LEASING SALES PROFESSIONALS
Like selling vendor programs and large transactions?
Enjoy international financing programs?
Prefer the advantages of a commission only environment with the security of health and welfare benefits?
CLICK HERE to find out how to have fun again.
Friday, January 30, 2009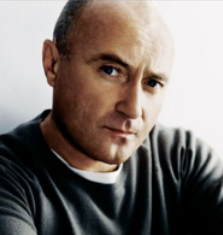 Singer-songwriter Philip David Charles "Phil" Collins, LVO, born 30 January 1951 in Chiswick, London. Also a drummer, keyboardist and actor best known as the lead singer and drummer for Genesis. He is also a Grammy and Academy Award-winning solo artist.
http://us.imdb.com/name/nm0002015/
Headlines---
Classified Ads---Asset Management
Marlin Shuts Down Broker Division
Last Call--- GE "new slogan" contest
Mailing List
The parent of Financial Pacific is in trouble
ELFA Dec./Year-end Leasing Business Charts
Classified Ads---Help Wanted
Employee retention top concern
Che/My Bloody Valentine/George Wallace
RocknRolla/Roman Polanski: Wanted and Desired
Fernando's View by Fernando F. Croce
Microsoft Explorer 8 out of Beta?
Classified ads—Asset Management
Mortgage applications drop 38.8%
Foreclosure Problems Still Not met
249,000 Foreclosures Prevented in December
Canadian Banks could re-enter auto leasing
Obama Slam on 'Shameful' Bonuses
Murdoch Says No Hiding from Credit Woes
NYC Budget Axe To Carve Out $1 Billion/23,000 jobs
News Briefs---
You May have Missed---
California Nuts Brief---
Sports Briefs---
"Gimme that Wine"
Today's Top Event in History
This Day in American History
SuDoku
Daily Puzzle
GasBuddy
Weather, USA or specific area
Traffic Live----
######## surrounding the article denotes it is a "press release"
(This ad is a "trade" for the writing of this column. Opinions
contained in the column are those of Mr. Terry Winders, CLP)
-------------------------------------------------------------------

Classified Ads---Asset Management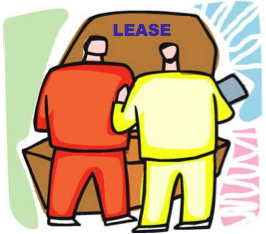 Dallas, TX
17 years experience evaluating/remarketing off lease equipment including IT, telecom, networking among other products. Extensive customer/vendor network in place. leasevalue@gmail.com
Massachusetts, MA
Started in credit and collections 30 years ago with a private agency. My skills are negotiating with Attorney's, Insurance Companies & Large & small companies.
cityofpa@earthlink.net | Resume
United States
Multi- talented individual looking to relocate back to mainland. Over 20 years of experience in Asset Management, Venture Leasing, Operations and Senior Management Positions.
RESUME | Email: dan@ggpglobal.com
For a full listing of all "job wanted" ads, please go to:
http://www.leasingnews.org/Classified/Jwanted/Jwanted.htm
To place a free "job wanted" Leasing News ad:
http://www.leasingnews.org/Classified/Jwanted/Jwanted-post.htm
ELFA Career Center: Job Seekers (free):
http://careers.elfaonline.org/search.cfm
--------------------------------------------------------------

Marlin Shuts Down Broker Division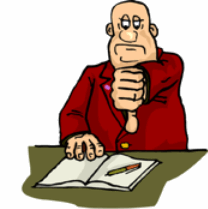 The emails started late morning on Thursday that Marlin had closed down their broker division and would only keep the direct division working. Leasing News had reports the company was down to two broker representatives, not getting the quality business it was seeking, and the once performing division has never been the same since Mike Bennie was fired by Executive Vice President, General Counsel & Secretary Corporate Secretary George D. Pelose.*
There were others let go, other changes, exiting factoring, doing loans, vehicles, cutting staff, then a bank, which has enable Marlin to go after TARP, plus the economy changed. As many companies
appear to be doing now, they are cutting back to work their portfolio, in hopes of getting through the tough times with minimum overhead.
One of the readers who informed us of being telephoned to inform them not to send any more business, also sent a copy of an email letter he received:

January 29, 2009
Dear-------
I would like to thank you for your past business with Marlin Leasing and express our appreciation for your patronage. Whether we have completed five business transactions or one hundred, we have valued your business.
Unfortunately, and effective immediately, Marlin Leasing will not be accepting equipment financing applications from the broker community in the near term. Marlin will honor outstanding approvals (subject to the terms and conditions set forth in such approvals) and respond to outstanding applications. However, no new credit applications will be accepted.
Given the current economic environment, this action is a prudent and necessary step for our business. We believe this action is a temporary one, but one which needs to be taken as we navigate through this economic climate.
Please do not hesitate to call your sales professional at Marlin if you need more information.
Thank you for the privilege of your business, and we wish you only the best in your future endeavors.

Ed Siciliano
Senior Vice President Chief Sales Officer

Leasing News was able to receive a statement from Marlin Leasing:
"Thanks for asking for clarification from Marlin's management regarding our announcement today. If you choose to print my response to your request please do so in its entirety.
"Marlin exited the Broker channel today by informing all of our broker customers in writing of the change. We intend to provide professional service as we honor the backlog and process all open business.
"Our decision was based on the credit quality deterioration that we have been seeing in broker application flow. The risk vs. price relationship simply did not match the attractiveness of our other origination channels. Therefore we are applying former broker sales resources and capital to our direct channels. We sincerely wish the best for the broker community as we all manage through this economic climate."
Ed Siciliano
SVP & Chief Sales Officer
Marlin Leasing Corporation
300 Fellowship Road
Mount Laurel, NJ 08054
T: 888-479-9111, ext 4105
F: 888-299-6756
email: esiciliano@marlinleasing.com
Thursday's stock closing was $3.99.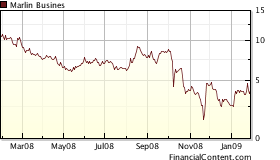 *Mike Bennie and the Broker Division:
http://www.leasingnews.org/Conscious-Top%20Stories/More_on_Bennie.htm
--------------------------------------------------------------

Last Call--- GE "new slogan" contest

There are some very funny ones; some very serious ones. Several we will follow the request and print without the name of who sent the slogan. Monday, the winner, and the many runners up.
The winner receives a bottle of Duckhorn Napa Valley Merlot, 2000, Wine Spectator 90 rating (Best from 2004 through 2010.)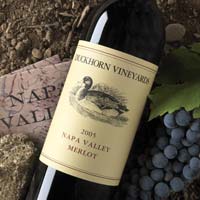 (Photo is 2005 merlot, but actual bottle 2000)
Send GE new slogan suggestions to kitmenkin@leasingnews.org
The funnier, the better!!!
--------------------------------------------------------------

Mailing List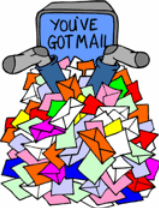 Several readers asked to be removed from the Leasing News mailing list as they didn't appreciate the levity of the "extra:"
"Are you ready for some football?"
http://www.youtube.com/watch?v=NHH-6ZQktRQ
I do understand being bombarded with too many emails.
I'm trying to get some humor and fun into the editions, instead of all the "down" news. The bottom line is you don't have to open the url's, but in case you want to get into the spirit for this weekend:
The original song by Hank Williams, Jr. for ABC-TV Monday Night Football:
http://www.youtube.com/watch?v=TmDW5p8X9xs&feature=related
GO CARDINALS!!!!!
January 30, 2000 - Super Bowl XXXIV (at Atlanta): St. Louis Rams 23, Tennessee Titans 16. Rams' QB Kurt Warner (MVP) completed 24 of 45 passes for a record 414 yards (breaking Joe Montana's mark of 357 yards). Plays of the game: 1) Warner to Isaac Bruce for a 73-yard touchdown pass in the 4th quarter and 2) St. Louis linebacker Mike Jones stopping Tennessee's Kevin Dyson just short of the goal line as time expired.
--------------------------------------------------------------

The parent of Financial Pacific is in trouble

Allied Capital says it may find itself in the position unable to borrow.
Allied Capital Corporation (NYSE:ALD) announced its purchase of Financial Pacific Company (FinPac) for $94 million on June 30, 2004, stating the company "a network of independent brokers. FinPac's portfolio of $200 million in lease assets covers over 25 categories of equipment, including industrial, food service, data processing, vehicles, trailers, construction, and maintenance equipment. The company, which was founded in 1975, employs over 120 professionals and is headquartered in Federal Way, WA. The company's current majority owner is Windward Capital Partners, L.P." The web site states the staff remains at 120.
In a press release issued Wednesday, Allied Capital stated, "it has re-opened discussions with the lenders under its revolving credit facility and the holders of its outstanding private notes. Based on current estimates of asset values as of December 31, 2008, the Company believes its asset coverage ratio will be less than the 200% that is required under the revolving credit facility and the private notes. The Company plans to seek relief under the relevant terms of both the credit facility and the private notes."
"Under the current terms of the revolving credit facility and the four separate issues of private notes, failure of the Company to satisfy the minimum 200% asset coverage ratio would constitute an event of default. In addition, if the Company does not maintain a minimum 200% asset coverage ratio, it would be precluded from declaring dividends or other distributions to its shareholders.
"The Company also currently expects that it will not be able to complete the process of granting a first priority lien on its assets under the revolving credit facility and the private notes by January 30, 2009, which absent an extension from the lenders and noteholders, would result in an event of default.
"An event of default under the Company's revolving credit facility and its outstanding private notes could have a material adverse impact on the Company's liquidity, financial condition or results of operations."
Allied Capital was formed in 1958, becoming a company in 1960, investing in small and mid-size businesses in return for equity. There are approximately 117 companies in their portfolio, including Financial Pacific. They employ 132 people. At September 30, 2008, Allied Capital had $4.6 billion in total assets, $2.1 billion in total borrowings, $2.4 billion in total equity and a net asset value per share of $13.51.
--------------------------------------------------------------

ELFA December/Year-end Leasing Business Charts

In News Briefs, Reuters had the story first about the Equipment Leasing and Finance Association monthly MFLI-25 index. Month-to-month new business volume increased 120 percent from November to December, from $4.0 billion to $8.8 billion. The report also found cumulative year-to-date new business volume declined by only 3.6 percent, as compared to 2007.
It was noted "Citicorp and Irwin Financial will be replaced in the MLFI-25 by Dell Financial Services, the finance subsidiary of Dell Inc., and Susquehanna Commercial Finance, a subsidiary of Susquehanna Bank/Susquehanna Bancshares. Citicorp and Irwin Financial are being replaced due to changes in their equipment finance operations."

Here are the 26 companies who make up the MLFI-25:
ADP Credit Corporation
Bank of America
Bank of the West
Canon Financial Services
Caterpillar Financial Services Corporation
CIT
De Lage Landen Financial Services
Dell Financial Services
Fifth Third Bank
First American Equipment Finance
GreatAmerica
Hitachi Credit America
HP Financial Services
John Deere Credit Corporation
Key Equipment Finance
Marlin Leasing Corporation
National City Commercial Corp.
RBS Asset Finance
Regions Equipment Finance
Siemens Financial Services
Susquehanna Commercial Finance, Inc.
US Bancorp
Tygris Vendor Finance
Verizon Capital Corp
Volvo Financial Services
Wells Fargo Equipment Finance
Here are the charts for the December report (please scroll):
http://leasingnews.org/PDF/Dec_2008_MLFI_Charts.pdf
Reuters: ELFA December Lease Survey: 5th Straight Month Down
http://uk.reuters.com/article/fundsNews2/idUKN2747516120090127

(This ad is a "trade" for the writing of this column. Opinions
contained in the column are those of Scott Wheeler.)
--------------------------------------------------------------

Leasing Industry Help Wanted

Commercial Sales Associate
Looking for Sales Associate with a following. Your area of expertise should be with any titled rolling stock; New or Used Ambulances, Trucks, Street Sweepers,Tow Trucks, Buses, any commercial vehicle. National Scope. Hi Commission with benefits.
Curt Webster, CVLE 516 922-7447
We are an independent automobile, truck, and commercial equipment leasing company with over 36 years serving the best customers in the United States.
sales


VENDOR SALES SPECIALISTS
LEASING SALES PROFESSIONALS
Like selling vendor programs and large transactions?
Enjoy international financing programs?
Prefer the advantages of a commission only environment with the security of health and welfare benefits?
CLICK HERE to find out how to have fun again.
Please see our Job Wanted section for possible new employees.
-------------------------------------------------------------

Employee retention top concern
By Vanessa Ho
www.connectitnews.com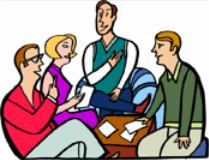 In a recent survey of 100 senior executives, Robert Half International noted that employers were the most worried about retaining good employees even in the current economic climate.
According to the survey, 33 percent of respondents cited employee retention as their greatest staffing concern while 23 percent said staff morale. Recruitment was named by 22 percent of respondents and productivity at 17 percent.
"Retaining your really great people is critical because it maintains your productivity even in tougher times," said Rod Miller, regional vice-president for Robert Half Technology. "Those individuals who are top contributors have a well defined and specific skill set you want to retain & as the company moves through this economic downturn."
He added that there is a cost if companies were to lose these skilled employees such as loss of knowledge and experience. This results in employers having to re-train somebody else or hire someone new.
In addition, IT companies are the ones that see the importance of employee retention.
"Within the IT market, we have individuals who are very specific in what they do and companies are looking specifically for those people and once you get somebody, you want to make sure you do your best to hang on to them," explained Miller.
To retain good employees, Miller stressed that communication is key. He advised employers to be honest in their communication whether good, bad or indifferent and be as open as they can be to their staff but also ensure the messaging they are giving to their employees, clients and the marketplace is consistent.
As well, companies need to be sure they are transparent to their employees and be present. Miller explained that the leadership within an organization needs to a connection or engagement with their staff.
Another suggestion is employers need to make sure they are taking the time to sit down with employees and talk to them about their career and the contributions that they make.
"Take the time to discuss their career goals, develop an action plan for that career and also develop an action plan for that employee development," commented Miller. "Quite often what you see in this [economic] climate is companies will not expand or add new positions but what they will do is have other employees in the company take on other roles or take on more responsibility which for some can be a burden but for others it is a way to develop an opportunity."
He added that companies can help with retention by hiring within.
Employees can also assist with retention by communicating with their bosses about their desire for career development and leading by example such as investing in their education and skill development that not only shows they are open to something new in order to help the company achieve its goals but also makes them more marketable. "Hence companies want to retain them and don't want to see that individual go to their competitor," said Miller.
Retention can also be as simple as recognizing employees who are making a contribution to the company.
"When you look at the survey results, retention improves morale which increases productivity. Ultimately, companies are able to address these three issues [morale, recruitment and productivity] by focusing on retention," noted Miller.
In terms of morale and how it ties to communication, when companies are unsure what to communicate or don't communicate at all, that has a huge impact on morale of the employees and if they better share information, it only increases it.
"We see it and hear it every day [in the media] companies laying people off and employees read that. Companies need to respond to it or acknowledge it and here are the challenges we are going to face. If you don't do that, then you are going to allow all the negative publicity to define how your employees think about their own career or think about the company they are working for and that then causes the morale issues that we see and the retention issues that we see."
He concluded that companies that communicate, engage and recognize are the ones that are going to come out on top when the economy gets better because they will have the bench strength that they need to be competitive in the marketplace.
--------------------------------------------------------------

Fernando's View
By Fernando F. Croce
In Theaters: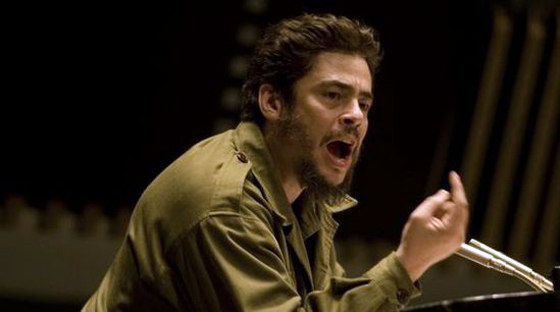 Che (IFC Films): The always unpredictable filmmaker Steven Soderbergh ("Traffic," "Ocean's Eleven") takes on the legendary Argentinean revolutionary Ernesto "Che" Guevara (played by Benicio Del Toro) in this complex, not entirely successful but never less than fascinating historical epic. Portraying Guevara's life from his decision to join the overthrow of the Cuban dictatorship in the 1950s to his final days as a guerilla fighter in Bolivia, the film manages to simultaneously illuminate his methods as a fighter while obscuring his personal side. Not all of Soderbergh's strategies come through in this lengthy, challenging movie, but even those not interested in Guevara's politics will savor the ingenious filmmaking and Del Toro's quietly ferocious performance.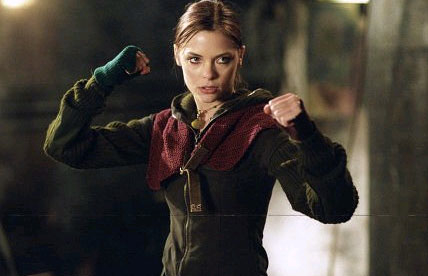 My Bloody Valentine (Lionsgate): The title may lead viewers to lump this movie in with the rest of terrible horror flicks nowadays, but don't be fooled: Bloody it may be, but it's also engaging fun for those who like their scares laced with smarts. The story focuses on brutal doings at a mine town, where Tom (Jensen Ackles) and Sarah (Jaime King) try to mend their old relationship in the midst of a series of murders. Unlike the "Scream" films of the 1990s, director Patrick Lussier keeps smirking irony to a minimum and focuses instead on skillful frights that make imaginative, often funny use of 3-D effects. Keep an eye out for a cameo by genre staple Tom Atkins ("The Fog").
New on DVD: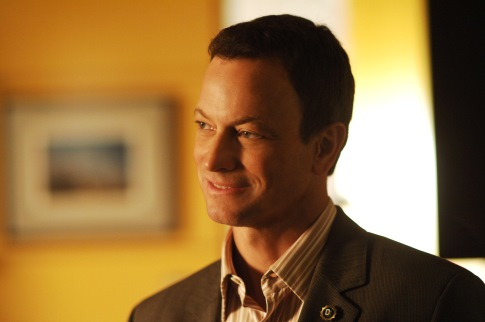 George Wallace (Warner Bros.): One of the best of director John Frankenheimer's projects for cable, this meticulous biopic from 1997 examines the turbulent life and times of the notorious Alabama governor is finally available on a two-disc DVD set. George Wallace (excellently played by Gary Sinise) governed the state during the 1950s, when the Civil Rights movements was in full bloom, and today he's remembered mainly as one of the movement's main foes, stubbornly standing for segregation. However, like "Che," the film uses a controversial political figure to give a panorama of the many contradictory forces at work during a historical era. With an exceptional cast that includes a pre-stardom Angelina Jolie, Clarence Williams III, and Joe Don Baker.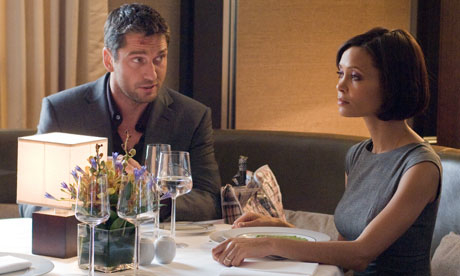 RocknRolla (Warner Bros.): Guy Ritchie ("Lock, Stock and Two Smoking Barrels") employs the new passion he found in the underrated "Revolver" to return to the British gangster antics he's famous for. When a real-state scam results in millions of pounds floating in the London underworld, every criminal, from small-time hoods to powerful industrial bosses, scrambles to get their hands on the cash. The outrageously colorful gallery of characters includes a crook named One Two (Gerard Butler), a crime lord with unique interrogation methods (Tom Wilkinson), and a beautiful moll (Thandie Newton). Not exactly new ground for Ritchie, but a brutal, stylish and often hilarious treat to his fans.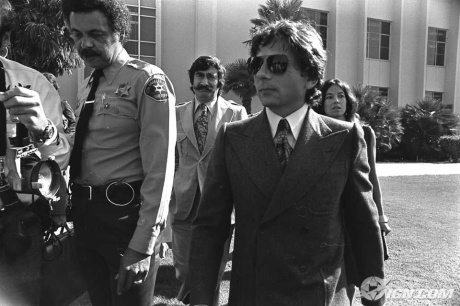 Roman Polanski: Wanted and Desired (ThinkFilm): Tackling one of the most controversial celebrity cases in the past decades, director Marina Zenovich offers a fascinating portrait of a man, a time, and a justice system. When acclaimed filmmaker Roman Polanski was accused of unlawful relations with a minor in 1977, a media circus quickly developed around his sensational trial. With ample footage of Polanski's films, views of the journalistic pile-up both inside and outside the courtroom, and interviews with participants and observers, the film manages to be admirably open and even-handed about the subject. In the end, however, the film is less about Polanski than our obsession with celebrity, an obsession that can still be seen on the media.
--------------------------------------------------------------

Microsoft Explorer 8 out of Beta?
The PC magazines have announced that Microsoft Explorer 8 is out of "beta," meaning test mode. Microsoft has been losing its browser share to both Mozilla Firefox and Safari, which Apple has made available for use on Microsoft operating systems.
The main Microsoft site does not have the "un beta" version and the articles point to the full fledge version, that still says Beta. When the browser was in test mode, it had problems, but the magazines report not now. Personally I found the Explorer 8 slow, changed the font to black and gray ( some new feature, bothered me) and uninstalled it. You may have a different experience. I find Firefox the fastest and easiest to use. I like Safari but don't have enough experience to make a valid comment.
Explorer 8 download ( XP, but others listed)
http://www.microsoft.com/windows/internet-explorer/beta/
PC Magazine Review:
http://www.pcmag.com/article2/0,2817,2328880,00.asp
Firefox 3 Download:
http://www.mozilla.com/en-US/firefox/
Safari Download:
http://www.apple.com/safari/download/
(Leasing News provides this ad "gratis" as a means
to help support the growth of Lease Police)
--------------------------------------------------------------

Classified ads—Asset Management
Leasing Industry Outsourcing
(Providing Services and Products)
Asset Management: Atlanta, GA
premier provide accounts receivable management functions from 3rd Party contingency collections to Portfolio Purchasing. Contact George Elliott, National Account Manager. 678-694-9063,
www.westassetmanagement.com


Asset Management: Boston, MA
Nationwide appraisals, remarketing, audits, inspections and more! Over 15-years industry experience and dedicated to deliver personal, prompt, professional services.
Call Chris @ 508-785-1277. Email:chris@dovermanagementgroup.com


Asset Management: Minneapolis, MN
NetSentric provides services to leasing companies: Inspection, Appraisals, Auditing, Warehousing, Repossession, Asset Management, Repairs, Remarketing and Field Service for Electronics and Computing Technology.
Email: jcahill@netsentricinc.com


Asset Management: Monroe, NC
Recover a greater return on your investment. We specialize in the woodworking, pallet, sawmill and forestry industries. Carolinamachinerysales.com/ Melinda Meier (704)288-1904 x103
Asset Management: Nationwide
BUYER/LENDER BEWARE. Don't sign anything until Collateral Verifications Inc. goes onsite, knocks on the door and gets the facts.
http://www.i-collateral.com
Email: mark@i-collateral.com

Asset Management: Orange City, FL
We help Lessors Liquidate un-wanted Assets valued at $750,000+. It's an effective method of Liquidating Assets such as Jets, Planes, Helicopters, Freighters, etc.
Eric R. Sanders
Tel 386-789-9441
www.ValuedAssetSales.com
www.The-RandolphCapital.com
EQPMNTLEASING@aol.com


Asset Management: Oxnard-Hollywood Beach, CA
20 Years Exp. w/Equity Analysis/Placement- Residual Forecasting Methodologies Computer Equipment Assets. Portfolio Mgr. Two Major Leasing Companies/Strong Analyst Background w/Leading Info Services Firm.
E-mail: GregoryMLorenz@aol.com
All "Outsourcing" Classified ads
(advertisers are both requested and responsible to keep their free ads up to date):
http://www.leasingnews.org/Classified/Outsourcing/Outsourcing.htm
How to Post a free "Outsourcing" classified ad:
http://www.leasingnews.org/Classified/Outsourcing/Outsourcing-post.htm
--------------------------------------------------------------

Mortgage applications drop 38.8%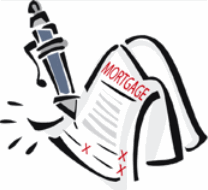 The Mortgage Bankers Association reported its Weekly Mortgage Applications Survey for the week ending January 23, 2009 decreased 38.8 percent. On an unadjusted basis, the Index decreased 46.5 percent compared with the previous week and 40.4 percent compared with the same week one year earlier.
The refinance share of mortgage activity decreased to 72.8 percent of total applications from 83.3 percent the previous week. The adjustable-rate mortgage (ARM) share of activity increased to 2.4 from 1.5 percent of total applications from the previous week.
The average contract interest rate for 30-year fixed-rate mortgages decreased to 5.22 percent from 5.24 percent, with points decreasing to 1.05 (including the origination fee) for 80 percent loan-to-value (LTV) ratio loans.
The average contract interest rate for 15-year fixed-rate mortgages decreased to 4.98 percent from 4.99 percent, with points decreasing to 1.13 from 1.20 (including the origination fee) for 80 percent LTV loans.
The average contract interest rate for one-year ARMs increased to 5.96 percent from 5.89 percent, with points decreasing to 0.06 from 0.07 (including the origination fee) for 80 percent LTV loans.
--------------------------------------------------------------

Foreclosure Problems Still Not met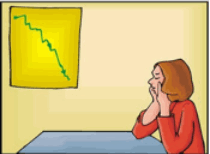 Sales of new single-family homes fell 14.7% in December 2008 to a seasonally adjusted annual rate of 331,000 from the revised November 2008 rate of 388,000.
The December 2008 rate dropped 44.8% from the December 2007 estimate of 600,000, according to a Jan. 29 joint release from the U.S. Census Bureau and U.S. Department of Housing and Urban Development.
The number of new homes sold in 2008 fell 37.8% to an estimated 482,000 from the 2007 figure of 776,000. There is a supply of 12.9 months at the current sales rate.
Also in December, housing starts fell 15.5%, the lowest it has been since WWII. In some areas, prices have leveled off, whereas in unemployment pockets, relatively new developments for relatively lower income and perhaps subprime mortgages, are continuing to see lack of sales and prices dropping. It seems unemployment and foreclosures are going hand and hand, which came first, the chicken or the egg? As predicted, there will be more layoffs in 2009 than 2008, and wait until the city, county, state governments fiscal June 30th date, the real numbers do not spell out a good third or fourth quarter, either.
The S&P/Case-Shiller 10-city composite index indicates home prices dropped 19.1 percent in the 12 month period, which matched last month's record. In November, the annual home price index was down 32.9 percent in Phoenix and 31.6 percent in Las Vegas. Prices for the year fell 30.8 percent in San Francisco and 28.7 percent in Miami.
According to US Agriculture timber analyst Al Schuler, "the immediate problem that remains is foreclosures; which is driving inventories to record highs. Last year, we had approximately 2.25 million foreclosures - a typical number, even with a good economy, is 1 million per year."
In California alone there were 236,321 homes, 2.8% of the state's housing stock, there were repossessed by banks last year, according to MDA DataQuck of San Diego
"The housing collapse was initiated by problems with subprime mortgages - those made to people with FICA scores less than 620,"
Schuler points out. " However, there is a new wave of problems coming from mortgages sold to people with good credit scores, but there are interesting twists - - these are 'ALT A' and 'Option Adjustable rate mortgages. '
"In terms of size, subprime is about 1 trillion dollars; ALT A is one trillion dollars; and Option Adjustable rate mortgages is $600 billion dollars. ALT A refers to mortgages that do not require documentation (of income, job, etc), Option adjustable mortgages are ones that allow you to pick and choose your repayment schedule (for the initial period that is). The problem with both of these mortgages is that the delinquency rate is similar to subprime mortgages when they reset.
"The housing collapse led to the credit crisis as toxic mortgage backed securities pummeled the banks' balance sheets. The banks then cut back on lending, except to their most credit worth customers. Most of the TARP money that went to banks was used primarily to prop up sagging capital ratios and was not lent out as was the intention.
"As foreclosures continue (and they will unless we figure out how to help many people stay in their homes), the pressure on banks will continue - the credit crisis will continue - and the recession will continue.
"The consensus opinion is that we need is strong leadership that leads to a restoration of confidence with you and me, investors, banks - all of the stakeholders - confidence in our financial system, ourselves, our country, and our future. If we're not confident, we will not spend/consume/invest, and this will only end badly.
"Another consensus opinion - - the foreclosure problem has to be solved and the housing market must be stabilized (i.e., stop prices from falling) before the financial crisis can right itself. An increasingly mentioned strategy - - a significant/massive loan modification program promoted by the FDIC's Sheila Bare, where the homeowner and lender/investor (with financial help/persuasion from the government) will have to take a "haircut" in reaching mortgage terms that are livable/workable
( http://money.cnn.com/2008/11/14/news/economy/fdic_bair/?postversion=2008111416 ) .
"The new administration has promised that between $40 billion and $100 billion of the second part of the $700 billion TARP program will be earmarked for homeowner foreclosure assistance. This is encouraging!"
--------------------------------------------------------------
### Press Release ###########################

249,000 Foreclosures Prevented in December



Washington, D.C. (January 29, 2009) – HOPE NOW, the private sector alliance of mortgage servicers, counselors, and investors that has been working aggressively to prevent foreclosures and keep homeowners in their homes, today announced that its members and the larger mortgage lending industry completed a record-high 239,000 foreclosure prevention workouts in December 2008. This is the first time since HOPE NOW began to compile data in July 2007 that the number of workouts exceeded 200,000 in 4 consecutive months and is the latest indication that the mortgage lending industry is continuing to increase its foreclosure prevention efforts.

The new monthly record number of workouts exceeds the previous high set in October 2008 by more than 5 percent. The 671,000 workouts completed in the last quarter of 2008 were the most in any three-month period since July 2007.

Including the December results, almost 2.3 million foreclosure prevention workouts were completed by the mortgage lending industry in 2008. Almost 3.2 million were completed between July 2007 and December 31, 2008.
The December 2008 results also show that the mortgage lending industry is continuing to shift its efforts to help homeowners from repayment plans to loan modifications. For the first time since July 2007, the number of loan modifications was more than half of all workouts completed in a single month. The 122,000 modifications completed in December 2008 are 19 percent higher than the previous record set in October 2008. HOPE NOW expects that the increasing reliance on loan modifications rather than payment plans will continue as economic conditions warrant.
HOPE NOW defines workouts in its data as both modifications to the terms of existing mortgages and repayment plans. Barring a life event such as a job loss, death, or illness, repayment plans and loan modifications are intended to enable a homeowner who has the financial capacity to make monthly payments to remain in his or her home as long as he or she wishes to do so.
According to Faith Schwartz, HOPE NOW's executive director, the December results show that the industry is continuing to focus on the pace of help for homeowners. "HOPE NOW members know they have to keep doing more to keep up with the growing needs of homeowners at risk of losing their homes," she said. "The December results demonstrate that HOPE NOW members are moving aggressively to do what's needed to avoid preventable foreclosures."
According to Steve Bartlett, president and CEO of The Financial Services Roundtable, a HOPE NOW founding member, the December results are a ray of good news for homeowners. "When coupled with the report from the National Association of Realtors earlier this week that existing home sales in December were higher than expected, HOPE NOW's record-high number of foreclosure prevention workouts should provide some optimism for homeowners about the future."
The HOPE NOW December data also shows:
· 37% of homeowners with prime loans who received workouts in December received modifications.
· 85% of homeowners with subprime loans who received workouts in December received modifications.
· For the seventh consecutive month, the number of foreclosure starts for prime loans exceeded those for subprime.
· The number of foreclosures started in December increased by 34,000 over the previous month. More than 75% of this increase was in prime loans.
ABOUT HOPE NOW
HOPE NOW is the alliance of mortgage market participants, mortgage servicers, and counselors that is working to help as many homeowners as possible avoid foreclosure and stay in their homes. For more information, including a full list of members, go to www.hopenow.com

HOPE NOW coordinates a nationwide campaign to reach homeowners who may be at risk of losing their homes. HOPE NOW members have agreed to make substantial additional efforts to contact homeowners whose mortgages will reset in the coming months and to further expedite the process used to determine how best to keep them in their homes.
The Homeownership Preservation Foundation, a HOPE NOW member, created and operates the Homeowner's HOPE™ Hotline, which is available 24 hours a day, 7 days a week, and 365 days a year. The Homeowner's HOPE™ Hotline received more than 1 million calls in 2008. There is no cost to homeowners for contacting a nonprofit counselor by calling 1-888-995-HOPE™.
---------------------------------------------------------------
Home building industry reassesses the fundamentals of its business
http://www.builderonline.com/economic-conditions/starting-over.aspx
########################################
--------------------------------------------------------------

News Briefs----
Canadian Banks could re-enter auto leasing
http://www.globeinvestor.com/servlet/story/GAM.20090129.RBUDGETAUTOS29/GIStory/
Obama Slam on 'Shameful' Bonuses May Trigger New Restrictions
http://www.bloomberg.com/apps/news?pid=20601087&sid=aSsoVTYSs6g8&refer=home
News Corp.'s Murdoch Says No Hiding From Credit Woes
http://www.bloomberg.com/apps/news?pid=newsarchive&sid=aJ_fCKZXq9FY
NYC Budget Axe To Carve Out $1 Billion/23,000 jobs
http://wcbstv.com/breakingnewsalerts/nyc.budget.mayor.2.921808.html
With a staggering $14.6B loss, 2008 was Ford's worst year ever
http://www.usatoday.com/money/autos/2009-01-29-ford_N.htm
Economy likely shrank at fastest clip since '82
http://www3.signonsandiego.com/stories/2009/jan/29/economy-012909/?zIndex=44765
Latest Reports Indicate Economy Is Getting Worse
http://www.nytimes.com/2009/01/30/business/economy/30econ.html?_r=1&ref=business
3 Airlines End Tough Year With Deep Losses
http://www.nytimes.com/2009/01/30/business/30air.html?ref=business
---------------------------------------------------------------


You May have Missed---
Cars we drove in the fifties and sixties to attract girls, we said
(sports cars waved or better, blinked their lights to each other)
http://thefiftiesandsixties.com/CarsWeDrove.htm
----------------------------------------------------------------

Sports Briefs----
49ers set to hire Raye as replacement for Martz
http://www.mercurynews.com/49ers/ci_11578220
Former Tampa Bay Buccaneers coach Jon Gruden says he'll be back coaching again
http://www.tampabay.com/sports/football/bucs/article971503.ece
----------------------------------------------------------------


California Nuts Briefs---
230,000 State Jobs Face Furloughs
Final ruling: Schwarzenegger can order two furlough days a month
http://www.sacbee.com/1095/story/1583427.html
Calif. panel rejects new offshore oil drilling
http://www.sacbee.com/state_wire/story/1584556.html
Calif. Capital faces loss of 500 city jobs, employee layoffs
http://www.sacbee.com/1089/story/1584833.html
----------------------------------------------------------------


"Gimme that Wine"
Wine Prices by vintage
http://www.winezap.com
http://www.wine-searcher.com/
US/International Wine Events
http://www.localwineevents.com/
Winery Atlas
http://www.carterhouse.com/atlas
Leasing News Wine & Spirits Page
http://two.leasingnews.org/Recommendations/wnensprts.htm
The London International Vintners Exchange (Liv-ex) is an electronic exchange for fine wine.
http://www.liv-ex.com/
----------------------------------------------------------------

Today's Top Event in History
1882- Franklin Delano Roosevelt birthday, 32nd president of the US (Mar 4, 1933-Apr 12, 1945). The only president to serve more than two terms, FDR was elected four times. He is credited with bringing the country out of depression and was an extremely popular president. He supported the Allies in WWII before the US entered the struggle by supplying them with war materials through the Lend-Lease Act; he became deeply involved in broad decision making after the Japanese attack on Pearl Harbor Dec 7, 1941. Born at Hyde Park, NY, he died a few months into his fourth term at Warm Springs.
[headlines]
----------------------------------------------------------------

This Day in American History
1749- Thomas Isaiah birthday, American printer, editor, almanac publisher, historian and founder of the American Antiquarian Society. Born at Boston, MA; died Apr 4, 1831, at Worcester, MA.
1781- Maryland becomes the 13th original state to begin a union.
1798- The first brawl to break out on the floor of the US House of Representatives occurred at Philadelphia, Pennsylvania this day in 1798. The fight was precipitated by an argument between Matthew Lyon of Vermont and Roger Griswold of Connecticut. Lyon spat in Griswold's face. Although a resolution to expel Lyon was introduced, the measure failed and Lyon maintained his seat.
1815- President James Madison approved an act of Congress appropriating $23,950 to purchase Thomas Jefferson's library of 6,487 volumes. The British had destroyed the 3,000 book collection of the Library of Congress when they burned Washington, D.C. in 1814.
http://memory.loc.gov/ammem/today/jan30.html
1835 -- President Andrew Jackson was attacked in the first attempt on the life of a U.S. President. President Andrew Jackson attended a congressional funeral in the Capitol building. As he exited, Richard Lawrence, an unemployed house painter, pointed a pistol at Jackson and fired. The percussion cap exploded, but the bullet did not discharge. The enraged Jackson raised his cane to throttle his attacker, who fired again. The second weapon also misfired and the sixty-seven-year-old president escaped unharmed, but angry as hell, and chased the would be killer with his cane until others captured him. The deranged Lawrence believed Jackson had conspired to keep him poor and out of work. Jackson was convinced that Lawrence was hired by his political enemies, the Whigs, to stop his plan to destroy the Bank of the United States. Lawrence spent the rest of his life in jails and asylums. Here is a bit of trivia for fans, in the trial that followed at the first attempted assassination of a US president, the prosecuting attorney was Francis Scott Key. (Some interested other trivia, Jackson was the only president to pay off the National Debt. He is also the only president to have been a prisoner of war, and is the only president to have fought in the Revolutionary War and the War of 1812.
http://www.geocities.com/presfacts/jackson.html )
1847- Yerba Buena renamed Town of San Francisco by order of Alcalde Bartlett. The order was published in the "California Star", the first newspaper in San Francisco, later known as The Alta Californian, was published by Samuel Brannan with Elbert P. Jones as editor.
1858-Birthday of William Wells Brown, African-American novelist and dramatist, publishes first Black drama, "Leap to Freedom."
http://vi.uh.edu/pages/mintz/28.htm
http://archive.ncsa.uiuc.edu/Cyberia/RiverWeb/History/brown.html
http://www.spartacus.schoolnet.co.uk/USASbrownW.htm
http://docsouth.unc.edu/brownw/about.html
1862- US Navy's first ironclad warship (Monitor) launched at Greenpoint Brooklyn, New York into the East River.
http://www.navalships.org/ussmonitor.html
http://www.mariner.org/monitor/04_revunion/des_monitor.html
http://havenworks.com/military/uss-monitor/
http://www.civilwarhome.com/monitor.htm
http://members.aol.com/wfmarabknt/ironclads.html
1866 -- Gelett Burgess born Boston, Massachusetts, the author of the whimsical quatrain:
I never saw a purple cow,
I never hope to see one;
But I can tell you, anyhow,
I'd rather see than be one.
In 1897, he began to publish self-illustrated whimsical writings, the best known being, Goops & How to Be Them. He coin the word "Blurb" and was a iconoclast poet and cartoonist.
http://www.toonopedia.com/burgess.htm
1867- The American branch of the Evangelical Alliance was organized at the Bible House in New York City, with William E. Dodge elected president.
1882- Franklin Delano Roosevelt birthday, 32nd president of the US (Mar 4, 1933-Apr 12, 1945). The only president to serve more than two terms, FDR was elected four times. He is credited with bringing the country out of depression and was an extremely popular president. He supported the Allies in WWII before the US entered the struggle by supplying them with war materials through the Lend-Lease Act; he became deeply involved in broad decision making after the Japanese attack on Pearl Harbor Dec 7, 1941. Born at Hyde Park, NY, he died a few months into his fourth term at Warm Springs.
1900 -- William Goebel shot, one day before being sworn in as Governor of Kentucky.
In 1895, he killed a factional rival, John Stanford, in a political quarrel; never tried. While contesting the outcome of a gubernatorial election, was shot and mortally wounded in front of the old Kentucky State Capitol ; he was declared elected and sworn in as Governor before he died four days later, in Frankfort, Franklin County , Ky., February 3 , 1900 , after serving three days of his term. Born in Sullivan County , Pa., January 4 , 1856 . Lawyer; member of Kentucky state senate ; statue at Old State Capitol Grounds , Frankfort, Ky.
http://www.louisville.edu/library/ekstrom/govpubs/states/kentucky/kygovernors/goebel.html
http://unusualkentucky.com/goebel.html
http://www.amazon.com/exec/obidos/ASIN/0813102405/inktomi-bkasin-20/
002-1241397-9042458
1911 Roy Eldridge Birthday ( "Have you ever been uptown, Roy? )
http://trumpetjazz.com/dbman/db.cgi?db=default&uid=default&Name=Roy+Eldridge&Birth=
&Death=&Images=&Info=&Links=&keyword=&mh=1&sb=---&so=ascend&view_records=
View+Records
http://www.harlem.org/people/eldridge.html
1912- Barbara W. Tuchman birthday Historian and journalist Barbara Tuchman's most famous works were her Pulitzer Prize-winning books The Guns of August (1962) and Stilwell and the American Experience in China, 1911-45 (1971). Tuchman was known for making history live, never dry. Other well-known books included The Proud Tower (1966) and The First Salute (1988). Barbara Wertheim Tuchman was born at New York, NY, and died at Greenwich, CT, Feb 6, 198, GA, Apr 12, 1945.
1917- Original Dixieland Jazz Band makes first records, NYC, "Darktown Strutter's Ball," Indiana ( Col A-2291) Some historians consider this to be the earliest commercially made jazz record. "Darktown Strutter's Ball" was written by Shelton Brooks, who was born in 1886 in Amherstburg, Ontario. The song was inspired by a ball at the 1915 Pacific-Panama Exposition in San Francisco.
1928-Birthday of Ruth Brown, the most-recorded female rhythm-and-blues singer of the 1950's, born in Portsmouth, Virginia. Her total of 87 songs for the Atlantic label between 1949 and 1962 surpassed the number of songs recorded by such other Atlantic artists as Ray Charles and the Drifters. Brown's first record to top the r-and-b charts was "Teardrops From My Eyes," in 1950.
1928-Birthday of vibe player Buddy Montgomery, Indianapolis, IN
http://www.jazzcorner.com/montgomery/
http://www.jazzcanadiana.on.ca/_Montgom.HTM
1930- Edmund "Sandy" Amoros, baseball player born at Havana, Cuba. Amoros made a sensational catch in Game 7 of the 1955 World Series for the Brooklyn Dodgers against the New York Yankees, helping Brooklyn to win its only World Series. I was there and remember how important this was at the time. The Dodgers moved to Los Angeles and were never the same as the Brooklyn team that finally beat the Damn Yankees ( name of a Broadway show, so can use it. editor ) Amoros died at Miami, FL, June 27, 1992 and is today an unforgotten man ( except for here J ) Brooklyn Dodgers (1952-57), Los Angeles Dodgers (1959-69), Detroit Tigers (1960) 517 Games, 1311 AB, 215 Runs, 334 Hits, 43 HR, 180 RBI, .255 Brooklyn Dodgers (1952-57), Los Angeles Dodgers (1959-69), Detroit Tigers (1960) 517 Spiele, 1311 AB, 215 Runs, 334 Hits, 43 HR, 180 RBI, .255
http://www.sportslegendsphotosinc.com/proddetail.php?prod=SandyAmorosBW
1931 -- Charlie Chaplin's film "City Lights" premiers at Los Angeles Theater.
http://www.filmsite.org/city.html
1933 - The Lone Ranger, with George Seaton as the Ranger and John Todd as Tonto, debuted on radio on this date. It became a national favorite.
1935 -- Poet and fascist-sympathizer Ezra Pound meets Beloved and Respected Comrade Leader Mussolini, reads aloud several lines from a draft of the Cantos , which he gives to him as a present. Ezra Loomis Pound was born in Hailey, Idaho in 1885. In 1924 he moved to Italy and became involved in Fascist politics, and did not return to the United States until 1945, when he was arrested for broadcasting fascist propaganda via radio to the United States during WWII, on charges of treason. In 1946, he was acquitted, deemed unfit for trial, and declared insane. He was committed to St. Elizabeth's Hospital in Washington, D.C. After many letters and appeals from friends and writers, including Robert Frost , Ezra won his release from the hospital in 1958. He soon returned to Venice, where he died, a recluse, in 1972. Despite his politics and "craziness," he is considered one of American's most brilliant and well-read poets.
http://www.internal.org/list_poems.phtml?authorID=1
http://www.lit.kobe-u.ac.jp/%7Ehishika/pound.htm
http://www.english.uiuc.edu/maps/poets/m_r/pound/pound.htm
http://www.jargonbooks.com/ep.html
http://www.historyguide.org/europe/lecture9.html
1943-Birthday of Marty Balin, vocalist with both the Jefferson Airplane and its successor, Jefferson Starship, born in Cincinnati. Balin was the originator, with Paul Kantner, of the Airplane, the group which epitomized the psychedelic culture of the late-1960's. Balin left the Airplane in 1971, but joined the Starship for three hit albums, beginning in 1975. Marty Balin departed the Starship in 1978, and in 1981 had a hit single, "Hearts."
1944-Birthday of Sharon Pratt Kelly, first woman mayor of the District of Columbia (1991).
1944--DROWLEY, JESSE R. Medal of Honor
Rank and organization: Staff Sergeant, U.S. Army, Americal Infantry Division. Place and date: Bougainville, Solomon Islands, 30 January 1944. Entered service at: Spokane, Wash. Birth: St. Charles, Mich. G.O. No.: 73, 6 September 1944. Citation: For gallantry and intrepidity at the risk of his life above and beyond the call of duty in action with the enemy at Bougainville, Solomon Islands, 30 January 1944. S/Sgt. Drowley, a squad leader in a platoon whose mission during an attack was to remain under cover while holding the perimeter defense and acting as a reserve for assaulting echelon, saw 3 members of the assault company fall badly wounded. When intense hostile fire prevented aid from reaching the casualties, he fearlessly rushed forward to carry the wounded to cover. After rescuing 2 men, S/Sgt. Drowley discovered an enemy pillbox undetected by assaulting tanks that was inflicting heavy casualties upon the attacking force and was a chief obstacle to the success of the advance. Delegating the rescue of the third man to an assistant, he ran across open terrain to 1 of the tanks. Signaling to the crew, he climbed to the turret, exchanged his weapon for a submachine gun and voluntarily rode the deck of the tank directing it toward the pillbox by tracer fire. The tank, under constant heavy enemy fire, continued to within 20 feet of the pillbox where S/Sgt. Drowley received a severe bullet wound in the chest. Refusing to return for medical treatment, he remained on the tank and continued to direct its progress until the enemy box was definitely located by the crew. At this point he again was wounded by small arms fire, losing his left eye and falling to the ground. He remained alongside the tank until the pillbox had been completely demolished and another directly behind the first destroyed. S/Sgt. Drowley, his voluntary mission successfully accomplished, returned alone for medical treatment.
1944--HAWKS, LLOYD C. Medal of Honor
Rank and organization: Private First Class, U.S. Army, Medical Detachment, 30th Infantry, 3d Infantry Division. Place and date: Near Carano, Italy, 30 January 1944. Entered service at: Park Rapids, Minn. Born: 13 January 1911, Becker, Minn. G.O. No.: 5, 15 January 1945. Citation: For gallantry and intrepidity at risk of life above and beyond the call of duty. On 30 January 1944, at 3 p.m., near Carano, Italy, Pfc. Hawks braved an enemy counterattack in order to rescue 2 wounded men who, unable to move, were Iying in an exposed position within 30 yards of the enemy. Two riflemen, attempting the rescue, had been forced to return to their fighting holes by extremely severe enemy machinegun fire, after crawling only 10 yards toward the casualties. An aid man, whom the enemy could plainly identify as such, had been critically wounded in a similar attempt. Pfc. Hawks, nevertheless, crawled 50 yards through a veritable hail of machinegun bullets and flying mortar fragments to a small ditch, administered first aid to his fellow aid man who had sought cover therein, and continued toward the 2 wounded men 50 yards distant. An enemy machinegun bullet penetrated his helmet, knocking it from his head, momentarily stunning him. Thirteen bullets passed through his helmet as it lay on the ground within 6 inches of his body. Pfc. Hawks, crawled to the casualties, administered first aid to the more seriously wounded man and dragged him to a covered position 25 yards distant. Despite continuous automatic fire from positions only 30 yards away and shells which exploded within 25 yards, Pfc. Hawks returned to the second man and administered first aid to him. As he raised himself to obtain bandages from his medical kit his right hip was shattered by a burst of machinegun fire and a second burst splintered his left forearm. Displaying dogged determination and extreme self-control, Pfc. Hawks, despite severe pain and his dangling left arm, completed the task of bandaging the remaining casualty and with superhuman effort dragged him to the same depression to which he had brought the first man. Finding insufficient cover for 3 men at this point, Pfc. Hawks crawled 75 yards in an effort to regain his company, reaching the ditch in which his fellow aid man was lying.
1950—Top Hits
Dear Hearts and Gentle People - Bing Crosby
The Old Master Painter - Richard Hayes
A Dreamer's Holiday - Perry Como
Take Me in Your Arms and Hold Me - Eddy Arnold
1950 - NBC-TV debuted the drama series, "Robert Montgomery Presents". The well received show played for seven seasons.
1951--*McGOVERN, ROBERT M. Medal of Honor
Rank and organization: First Lieutenant, U.S. Army, Company A, 5th Cavalry Regiment, 1st Cavalry Division. Place and date: Near Kamyangjan-ni, Korea, 30 January 1951. Entered service at: Washington, D.C. Birth: Washington, D.C. G.O. No.: 2, 8 January 1952. Citation: 1st Lt. McGovern, a member of Company A, distinguished himself by conspicuous gallantry and intrepidity at the risk of life above and beyond the call of duty in action against an armed enemy of the United Nations. As 1st Lt. McGovern led his platoon up a slope to engage hostile troops emplaced in bunker-type pillboxes with connecting trenches, the unit came under heavy machine gun and rifle fire from the crest of the hill, approximately 75 yards distant. Despite a wound sustained in this initial burst of withering fire, 1st Lt. McGovern, assured the men of his ability to continue on and urged them forward. Forging up the rocky incline, he fearlessly led the platoon to within several yards of its objective when the ruthless foe threw and rolled a vicious barrage of handgrenades on the group and halted the advance. Enemy fire increased in volume and intensity and 1st Lt. McGovern realizing that casualties were rapidly increasing and the morale of his men badly shaken, hurled back several grenades before they exploded. Then, disregarding his painful wound and weakened condition he charged a machine gun emplacement which was raking his position with flanking fire. When he was within 10 yards of the position a burst of fire ripped the carbine from his hands, but, undaunted, he continued his lone-man assault and, firing his pistol and throwing grenades, killed 7 hostile soldiers before falling mortally wounded in front of the gun he had silenced. 1st Lt. McGovern's incredible display of valor imbued his men with indomitable resolution to avenge his death. Fixing bayonets and throwing grenades, they charged with such ferocity that hostile positions were overrun and the enemy routed from the hill. The inspirational leadership, unflinching courage, and intrepid actions of 1st Lt. McGovern reflected utmost glory on himself and the honored tradition of the military services.
1951-Birthday of singer Phil Collins, born Chiswick, England. He joined the art-rock group Genesis in 1970 as drummer, replacing John Mayhew. Collins became the lead vocalist for Genesis after the group's front man, Peter Gabriel, left in 1974. With Collins fronting the band, Genesis began to score hit singles, starting with "Follow You, Follow Me" in 1978. Collins, while remaining with Genesis, started a solo career in 1982. His first album, "Face Value," sold two-million copies. He's had numerous single hits as well, including such chart-toppers as "Against All Odds," "One More Night," "Sussudio" and "Separate Lives," a 1986 duet with Marilyn Martin.
http://www.philcollins.co.uk/
1954-- Big Joe Turner's "TV Mama" enters the R&B charts.
1956 -- As Martin Luther King, Jr. stands at the pulpit, leading a mass meeting during the Montgomery, Alabama, bus boycott, his home is bombed. By chance, King's wife & 10-week-old baby escape unharmed. Later tonight, a thousand angry African Americans assemble on King's lawn. When King appears on his devastated front porch, he tells them: "If you have weapons, take them home. . . . We cannot solve this problem through retaliatory violence . . . We must love our white brothers, no matter what they do to us." King's speech lifts the nonviolent protest movement to new levels of effectiveness.
1956--Elvis Presley records a cover version of Carl Perkins "Blue Suede Shoes" which will reach number 20 on the US Pop chart in April.
1958- the first two-way moving sidewalk was placed into service at Love Field Air Terminal, Dallas, TX. The walk was also known as a passenger conveyor.
1958—Top Hits
At the Hop - Danny & The Juniors
Don't/I Beg of You - Elvis Presley
Stood Up/Waitin' in School - Ricky Nelson
The Story of My Life - Marty Robbins
1958- Dore Schary's "Sunrise at Campobello" premieres in New York City NY on FDR's birthday.
http://www.geocities.com/Heartland/Ranch/5212/campobello.html
http://www.imdb.com/Title?0054354
1959-Birthday of vocalist Jody Watley, Chicago, IL
http://missjodywatley.com/
http://www.americamodels.com/jodywatley/index2.html
http://www.starsofhollywood.com/jody_watley.html
1960 - Carol Heiss won the women's singles United States figure skating championship.
1961 - Will You Love Me Tomorrow, by The Shirelles, hit Number 1 on Billboard's hit record charts, and remained in the top spot for 2 weeks.
1961-The Shirelles became the first girl group to have the number one song on the Billboard Hot 100 when "Will You Love Me Tomorrow" reached the top. They would go on to place ten more hits in the Top 40.
1965-Leroy "Satchel" Paige, major league baseball player, named all-time outstanding player by National Baseball Congress.
http://memory.loc.gov/ammem/today/jul07.html
http://www.nbcbaseball.com/history/
1962 -- Two members of Flying Wallendas' high-wire act killed when their 7-person pyramid collapses while performing at the State Fair Coliseum in Detroit, the front man on the wire faltered and the pyramid collapsed. Three men fell to the ground, the rear anchorman alone remained standing on the wire. Karl and his brother Herman fell to the wire from the second level. The girl at the top level landed on Karl as he miraculously held her until a makeshift net could be held beneath her. Two of the three men who fell to the earth died that night The third, Karl's son Mario, survived, though he is paralyzed from the waist down.
http://www.wallenda.com/history.html
http://www.who2.com/theflyingwallendas.html
1964-- Beatles, "Please Please Me" released this day.
1966 -19ºF (-28ºC), Corinth MS (state record)
1966 -27ºF (-33ºC), New Market AL (state record)
1966—Top Hits
We Can Work It Out - The Beatles
Barbara Ann - The Beach Boys
No Matter What Shape (Your Stomach's In) - The T-Bones
Giddyup Go - Red Sovine
1968- the TET offensive began: Vietnamese general staff headquarters. Costing as many as 40,000 battlefield deaths, the offensive was a tactical defeat for the Viet Cong and North Vietnam. The South Vietnamese held their ground and the US was able to airlift troops into the critical areas and quickly regain control. However, the offensive is credited as a strategic success in that it continued the demoralization of American public opinion. After Tet, American policy toward Vietnam shifted from winning the war to seeking an honorable way out.
1969- -- The Beatles give their last public live performance on the roof of their own Apple Studios, 3 Savile Row, London. The band had come up with the idea of a rooftop performance a few days earlier, but the roof had to be shored up first in order to handle the weight of the group's equipment. Filmed for the movie that eventually became Let It Be, the set performed was as follows: "Get Back" (take 1), "Get Back" (take 2), "Don't Let Me Down," "I've Got A Feeling" (take 1), "One After 909," "Dig A Pony," "I've Got A Feeling" (take 2), "Don't Let Me Down" (take 2), "Get Back" (take 3). (The band also does a version of "God Save The Queen" that is not recorded.) The concert, which lasts 42 minutes, comes to an abrupt end when police, tipped off by the complaints of a nearby shop owner, shut the concert down. The Beatles managed to carve their place in music history in a career that lasted seven years, counting from the recording of their first hit single, "Love Me Do," in 1962.
1970 -- For the second time in six months, rioting erupts during an anti-war protest in East Los Angeles.
1971-- Janis Joplin, "Me And Bobby McGee" released this day.
1973 –In the continuing Watergate scandal, James W. McCord and G. Gordon Liddy, former members of the Nixon reelection campaign, were convicted of breaking into and illegally wiretapping Democratic Party headquarters in 1972. Five others involved had earlier pleaded guilty.
1974—Top Hits
You're Sixteen - Ringo Starr
The Way We Were - Barbra Streisand
Love's Theme - Love Unlimited Orchestra
I Love - Tom T. Hall
1975-The Bee Gees begin recording "Jive Talkin", which will become their second US chart topper and their fourteenth Billboard Top 20 hit. Barry Gibb's inspiration for the song came when his wife commented on the sound their car made while crossing a bridge over Biscayne Bay into Miami. She noted, "It's our drive talkin'."
1976 -- George Bush becomes 11th director of CIA.
1977 - The final episode of Roots, the milestone mini-series on ABC, was watched on this date by an estimated 80 million viewers. It was the highest-rated mini-series in television history.
http://www.museum.tv/archives/etv/R/htmlR/roots/roots.htm
http://www.socialistworker.org/2002-1/392/392_09_Roots.shtml
http://www.gale.com/free_resources/bhm/bio/haley_a.htm
1977-- The great "Buffalo Blizzard" finally abated after three days. The storm added a foot of new snow to 33 inches already on the ground. Winds gusting to 75 mph reduced visibilities to near zero, produced snow drifts twenty-five feet high, and kept wind chill readings 50 degrees below zero. The blizzard paralyzed the city, and caused 250 million dollars damage.
1979-African-American Franklin Thomas named president of the Ford. In his retirement, he was named Chairman of the September 11 th Funds, 2001
http://user.intersatx.net/jc/thomas.html Foundation.
http://www.unitedwaywaukesha.org/UWNews/pressreleases/
former_ford_foundation_president.htm
1982—Top Hits
I Can't Go for That (No Can Do) - Daryl Hall & John Oates
Centerfold - The J. Geils Band
Harden My Heart - Quarterflash
The Sweetest Thing (I've Ever Known) - Juice Newton
1982--Hall & Oates' "I Can't Go for That" hit number one on the Billboard Pop chart and the R&B chart simultaneously, one week after hitting number one on the Disco chart. It becomes only the fourth single by a white act to reach the top of the R&B chart since 1965.
1983- the Washington Redskins defeated the Miami Dolphins, 27-17, to win Super Bowl XVII. Washington, in winning its first NFL title in 40 years, was led by fullback John Riggins, who rushed for 166 yards on 38 carries and was named the game's Most Valuable Player.
1986 - The "Love" stamp featuring a little dog, went on sale, as the fifth in the continuing series. As of that date, over 302 million "Love" stamps had been sold.
1989,-"When I'm With You," a seven-year-old song by the defunct Toronto band Sheriff, hit number one on the Billboard Hot 100. The song's belated success brought its writer, Arnold Lanni, millions of dollars in royalties. Lanni went on to form the band Frozen Ghost.
1989-George Michael has a big night at the 16th American Music Awards, winning Favorite Album for "Faith" and Favorite Male Artist in both the Pop / Rock and Soul / R&B categories.
1990-Bob Dylan is awarded France's highest cultural honor when he is named Commandeur dans l'Ordre des Arts et des Lettres by The Minister of Culture, Jack Lang.
1990—Top Hits
How Am I Supposed to Live Without You - Michael Bolton
Downtown Train - Rod Stewart
Just to Make It Right - Seduction
Nobody's Home - Clint Black
1990- A major winter storm produced heavy snow from Indiana to New England. It was the biggest storm in two and a half years for eastern New York State. Snowfall totals in the mountains of Maine ranged up to 20 inches at Guilford and Lovell. Other heavy snowfall totals included 17 inches at Utica NY, and 19 inches at Bethel VT, Ludlow VT, and New London NH. The storm claimed three lives in eastern New York State, and four lives in Vermont.
1992 -- The Guthrie Center is dedicated. The Guthrie center is a non-profit organization, put together by folksinger Arlo Guthrie. It is housed in the church building that provided the setting of his best known story-song Alice's Restaurant.
"I am out to sing songs that will prove to you that this is your world & that if it has hit you pretty hard and knocked you for a dozen loops, no matter what color, what size you are, how you are built, I am out to sing the songs that make you take pride in yourself and in your work. & the songs that I sing are made up for the most part by all sorts of folks just about like you. I could hire out to the other side, the big money side, and get several dollars every week just to quit singing my own kind of songs ... But I decided a long time ago that I'd starve to death before I'd sing any such songs as that. "---Woody Guthrie
http://www.guthriecenter.org
http://www.inkblotmagazine.com/rev-archive/guthrie.htm
1993- subway service in Los Angeles began. It consisted of a single route, a 4.4 mile, five-station track connecting Union Station with MacArthur Park. An expanded system with 22 miles of track and 20 stations was planed to be completed by 2001. The web site says 17.4 miles have been completed.
http://www.trainweb.org/subwaymark/transit/US%20West/la_hr.htm
1994- Super Bowl XXVIII Dallas Cowboys beat Buffalo Bills, 30-13 in Atlanta; Super Bowl MVP Emmitt Smith, Dallas, Running Back 1994- Dan Jansen skates world record 500m (35.76) . He took his victory lap with baby daughter Jane, named after his sister who died from leukemia, in his arms; won 1994 Sullivan Award.
http://www.usolympicteam.com/athlete_profiles/d_jansen.html
http://www.infoplease.com/spot/02oljansen.html
http://www.sportsstarsusa.com/olympians/jansen_dan.html
1994- the Boston Celtics retire No. 32, the jersey worn by forward Kevin McHall for 13 seasons, in a halftime ceremony. McHall scored 17,335 points, made seven All-Star teams and helped the Celtics win three NBA championships.
1994-- Natalie Cole sings the national anthem at Superbowl XXVIII in Atlanta, GA.
1998-Howard Stern Radio Show premieres in Indianapolis IN on WNAP 93.1 FM
http://www.howardstern.com/
http://www.eonline.com/On/Howard/index.html
2000 - Super Bowl XXXIV (at Atlanta): St. Louis Rams 23, Tennessee Titans 16. Rams' QB Kurt Warner (MVP) completed 24 of 45 passes for a record 414 yards (breaking Joe Montana's mark of 357 yards). Plays of the game: 1) Warner to Isaac Bruce for a 73-yard touchdown pass in the 4th quarter and 2) St. Louis linebacker Mike Jones stopping Tennessee's Kevin Dyson just short of the goal line as time expired. Tickets: $325.00 to $400.
Superbowl Champions This Date
1983 Washington Redskins ( Washington 27-Miami 17 )
1994 Dallas Cowboys ( Dallas 30-Buffalo 13 )
2000 St. Louis Rams ( St. Louis 23-Tennesse 16
--------------------------------------------------------------

SuDoku
The object is to insert the numbers in the boxes to satisfy only one condition: each row, column and 3x3 box must contain the digits 1 through 9 exactly once. What could be simpler?
http://leasingnews.org/Soduku/soduko-main.htm
--------------------------------------------------------------

Daily Puzzle
How to play:
http://www.setgame.com/set/puzzle_frame.htm
Refresh for current date:
http://www.setgame.com/set/puzzle_frame.htm
--------------------------------------------------------------


http://www.gasbuddy.com/
http://www.gasbuddy.com/GB_Map_Gas_Prices.aspx
http://www.gasbuddy.com/GB_Mobile_Instructions.aspx
--------------------------------------------------------------

Weather
See USA map, click to specific area, no commercials
--------------------------------------------------------------

Traffic Live---
Real Time Traffic Information
You can save up to 20 different routes and check them out with one click,
or type in a new route to learn the traffic live.
--------------------------------