Friday, July 13, 2018
Today's Equipment Leasing Headlines
Position Wanted – Credit
Work Remotely or Relocate for Right Opportunity
Top Stories: July 9 - July 13
(Opened Most by Readers)
Marlin Business Services Files Equipment Finance ABS
with Securities and Exchange Commission
Story Credit Lessors - Lenders List
"C" & "D" Lessees, Business Loans, Working Capital
Leasing Industry Ads---Help Wanted
Centra Funding
Sales Makes it Happen by Steve Chriest
Rethinking Customer Loyalty
Finance and Leasing Industry Recruiters
These companies have experience in the finance and leasing industry
Where Renting A 2-Bedroom Apartment Costs A Fortune
By Niall McCarthy, Statista.com
Ant-Man and the Wasp/Leave No Trace
The 15:17 to Paris/Love, Simon/Dietrich/Von Sternberg
Film/Digital Reviews by Leasing News Fernando Croce
German Shepherd
Los Angeles, California
Jodi and Tom McCurnin Back Home
Kit Menkin Explains...
News Briefs---
Xerox explores sale of leasing finance unit
would relieve Xerox of roughly $3.6 billion in debt
12 Companies That Control American Finance
Market Cap ranked
Largest leasing companies revealed by Leaseurope for 2017
Top 25
Broker/Funder/Industry Lists | Features (wrilter's columns)
Top Ten Stories Chosen by Readers | Top Stories last six months
www.leasingcomplaints.com (Be Careful of Doing Business)
www.evergreenleasingnews.org
Leasing News Icon for Android Mobile Device
You May have Missed---
Poem
Sports Brief----
California Nuts Brief---
"Gimme that Wine"
This Day in History
SuDoku
Daily Puzzle
GasBuddy
Weather, USA or specific area
Traffic Live----
######## surrounding the article denotes it is a "press release," it was not written by Leasing News nor has the information been verified. The source noted. When an article is signed by the writer,
it is considered a "byline." It reflects the opinion and research of the writer.
Please send a colleague and ask them to subscribe. We are free
Email kitmenkin@leasingnews.org and in subject line: subscribe


[headlines]
--------------------------------------------------------------
Position Wanted – Credit
Work Remotely or Relocate for Right Opportunity
Each Week Leasing News is pleased, as a service to its readership, to offer completely free ads placed by candidates for jobs in the industry. These ads also can be accessed directly on the website at: http://www.leasingnews.org/Classified/Jwanted/Jwanted.htm
Each ad is limited to (100) words and ads repeat for up to 6 months unless the candidate tells us to stop. Your submissions should be received here by the end of each week.

Please encourage friends and colleagues to take advantage of this service, including recent graduates and others interested in leasing and related careers.
Credit


Work Remotely from Portland, Oregon
Experienced commercial banker and former commercial equipment leasing industry professional seeking full-time or part-time work out of my home in Portland, Oregon. Over twenty years' experience in credit analysis, underwriting, sales and collections. Known for creative problem solving and strong quantitative & qualitative analytical skills. Demonstrated ability to gather information, evaluate and make informed strategic business decisions to maximize profit and mitigate risk. Well known for ability to develop strong business relationships with Clients and large list of national equipment leasing Brokers. Please see attached resume and contact me below if interested.
Resume
JFrank@BL-Solutions.com

Orlando, Florida - Will work remotely
As a Commercial Credit Analyst/Underwriter, I have evaluated transactions from sole proprietorships to listed companies, across a broad spectrum of industries, embracing a multitude of asset types. Sound understanding of balance sheet, income statement and cash flow dynamics which impact credit decisions. Strong appreciation for credit/asset risk.
rpsteiner21@aol.com
407 430-3917

Seattle, WA – Will Work Remotely
A highly skilled credit expert. Extensive underwriting background in small ticket leasing and commercial banking. Managing equipment finance credit operations, performing daily credit tasks, spreading/analyzing financial statements, preparing monthly reports. Exceptional organizational, analytical, communication skills. I excel at making sound credit decisions in a fast paced environment. murphy9679@frontier.com


[headlines]
--------------------------------------------------------------
Top Stories: July 9 - July 13
(Opened Most by Readers)
(1) Major Changes to Doing Leasing and Finance Business
in California as Two Bills Move Along in the Process
http://leasingnews.org/archives/Jul2018/07_11.htm#major
(2) Letters? We get email!
20% Commission/Bad Boys/Barry in Italy
http://leasingnews.org/archives/Jul2018/07_13.htm#letters
(3) Bad Guys: Companies That Utilize Evergreen Clauses
for Extra Lease Payments
http://leasingnews.org/archives/Jul2018/07_11.htm#bad
(4) Funders Looking for Good Broker Business
Updated
http://leasingnews.org/archives/Jul2018/07_09.htm#funders_up
(5) The #1 networking rule 99% of people are afraid to follow,
but should! by Nicolas Cole, theladder.com
http://leasingnews.org/archives/Jul2018/07_09.htm#1
(6) New Hires/Promotions in the Leasing Business
and Related Industries
http://leasingnews.org/archives/Jul2018/07_13.htm#hires
(7) Solar Financing Firms
Working with Third Party Originators
http://leasingnews.org/archives/Jul2018/07_09.htm#solar
(8) Industry Survey: Compensation
Leasing and Finance Originators
http://leasingnews.org/archives/Jul2018/07_13.htm#survey
(9) Sales Makes it Happen by Steve Chriest
"Don't Shoot the Dog"
http://leasingnews.org/archives/Jul2018/07_09.htm#dont
(10) Developing Strong Leaders for the
Commercial Equipment Leasing/Financing Industry
http://leasingnews.org/archives/Jul2018/07_11.htm#developing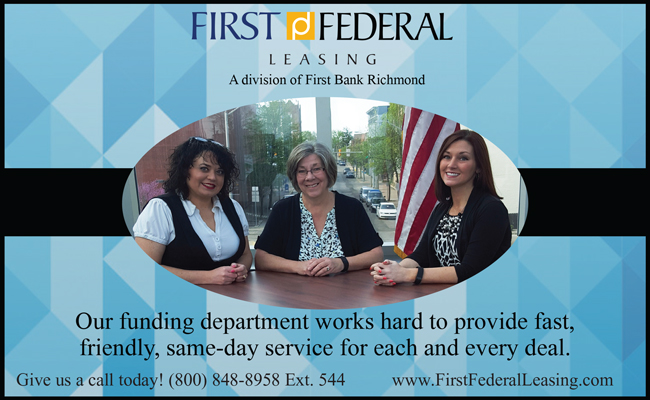 [headlines]
--------------------------------------------------------------
Marlin Business Services Files Equipment Finance ABS
with Securities and Exchange Commission (SEC)
Marlin Leasing Corporation, Mount Laurel, New Jersey has filed an ABS-15G with the Securities Exchange Commission. JP Morgan is the underwriter.
Deloitte conducted a review of 120 lease contacts, randomly selected from a pool of 26,830 leases provided by Marlin
The report from Deloitte states, "We have performed the procedures described below, which were agreed to by Marlin Business Services Corp. (the "Company") and J.P. Morgan Securities LLC (the "Other Specified Party" and, together with the Company, the "Specified Parties") related to their evaluation of certain information with respect to a portfolio of equipment lease contracts in conjunction with the proposed offering of Marlin Receivables 2018-1 LLC, Asset-Backed Notes...On June 19, 2018, representatives of the Company provided us with an equipment contract listing with respect to 26,830 equipment lease contracts (the "Equipment Lease Contract Listing"). At your instruction, we randomly selected 120 equipment lease contracts from the Equipment Lease Contract Listing (the "Sample Contracts")."
"The results of the foregoing procedures indicated that the Characteristics set forth on the Sample Data File were found to be in agreement with the above mentioned Equipment Documents." (1)
(1) Deloitte Independent Accountants' Report
https://www.sec.gov/Archives/edgar/data/1542155/000119312518215411/d669650dex991.htm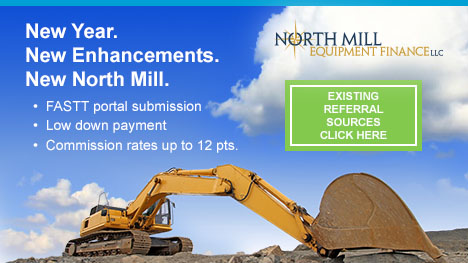 [headlines]
--------------------------------------------------------------
[headlines]
--------------------------------------------------------------
Story Credit Lessors - Lenders List
"C" & "D" Lessees, Business Loans, Working Capital

These companies specialize in "C" and "D" credits, often new businesses, or businesses where the principal(s) have Beacon scores around 600 or have had previous difficulties; meaning to become comfortable with the credit and financial statements. That means you need to learn the "story" to make a positive decision, often requiring further security, shorter term, or additional guarantors. Many of these companies may also have programs for "A" and "B" rated companies, but their specialty is not being a "cookie cutter" and often require full financial statements and tax returns as well as a "story about the company, its history, goals, circumstances" to fully understand the full financial picture.
Many of these companies also offer business loans and working capital loans, as well as doing "subprime leases."
Also listed below the dollar amounts are companies that who are known for accepting "subprime leasing."
All accept qualified third party originations and pay a commission.
To qualify for this list, the company must be a funder (as qualified by Leasing News and on the "Funder List" and not a "Broker/Lessor" along with an acceptable Better Business Bureau Rating and no history of complaints at Leasing News, as well as notifying lessees in advance when the lease will end and what the residual will be, specifically not automating extra lease payments, as we as insisting their discounter follow the same policy. We reserve the right to not list a company who does not meet these qualifications.
Funder List "A"
http://www.leasingnews.org/Funders_Only/Funders.htm
We encourage companies who are listed to contact us for any change or addition they would like to make. Adding further information as an "attachment" or clarification of what they have to offer would be helpful to readers is also very much encouraged.
kitmenkin@leasingnews.org
Alphabetical list - click on company name to view more details



American Leasefund, Inc.
Bankers Capital
Black Rock Capital Investment, LLC
BSB Leasing, Inc
Calfund, LLC
Cobra Capital LLC
Dakota Financial

Financial Pacific Leasing
Forum Financial Services, Inc.
Gonor Funding
Mesa Leasing
Northwest Leasing Company, Inc.



Pawnee Leasing Corporation
P&L Capital Corporation
SLIM Capital, LLC
Standard Professional Services, LLC
Summit Leasing, Inc.
TEAM Funding Solutions
Your Leasing Solution, LLC
Full List:
http://www.leasingnews.org/Story_Credit/Story_Credit.htm
[headlines]
--------------------------------------------------------------
Sales Makes it Happen
by Steve Chriest
Rethinking Customer Loyalty
Customer loyalty is a major concern for everyone in business today, perhaps because there appears to be so little loyalty among so many customers. At best, loyalty is fleeting among many customers, and at worst, it simply isn't part of their thinking.
I am always amazed at how many books are written each year on the subject of customer loyalty. These books are written and read, I think, because we don't want to face the reality of pervasive disloyalty in the business world. We do a good job for our customers, we treat them fairly, our pricing is competitive and we remain loyal to our customers. So why aren't they more loyal to us?
At the risk of sounding cynical, customer loyalty really is a simple concept, and for me can be boiled down into the following statement: Customers are loyal so long as the rewards of loyalty outweigh the rewards of disloyalty! Approached from this understanding, the challenge of gaining customer loyalty may not become easier, but surely comes into clearer focus.
To make matters more challenging, providing "good service" to customers today will not guarantee continued loyalty. I was shocked to discover that 80% of customers who switch leasing companies rate the service of their previous leasing company as "satisfactory to good." Good service is no longer good enough to guarantee customer loyalty!
It takes more than remembering a birthday through Facebook or LinkedIn or sending an occasional joke or making a telephone call or interceding in a question regarding a problem with insurance or a payment.
Making sure the purchase option is what it is supposed to be is certainly a service, but keeping customers loyal in these extremely competitive and lonely times continues to be more challenging than ever for most of those in sales. While all of us are concerned about creating new sales, don't forget your attention in keeping current customers "loyal."

Steve Chriest is the CEO of Open Advance and author of "Selling to the E-Suite, The Proven System for Reaching and Selling Senior Executives and Business Acumen 101." He recently re-named his company from Selling-Up. He produces video and radio blogs, as well as continuing as a columnist for Leasing News since 2005.
www.openadvance.com/contact/
925-263-2702
www.openadvance.com/
Sales Makes it Happen articles:
http://www.leasingnews.org/Legacy/index.html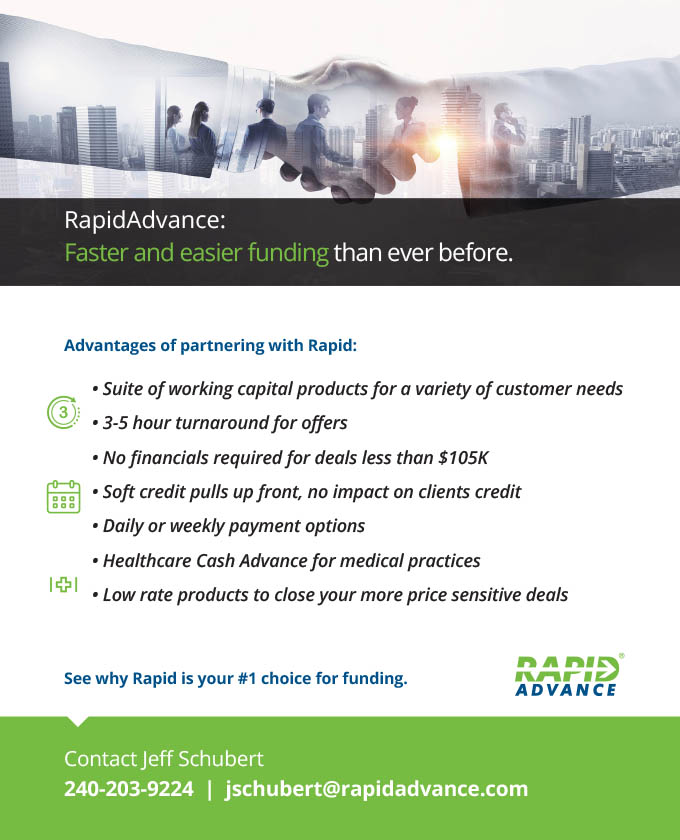 [headlines]
--------------------------------------------------------------
Finance and Leasing Industry Recruiters
These companies have experience in the finance and leasing industry
Second Column: YCS - Year Company Started | YELB - Years in equipment Leasing Business
Name
City, State
Contact
Website
Leasing Association

YCS
YELB
(see above for meaning)

Geographic Area

Executive Solutions for Leasing & Finance, Inc.
Atlanta GA 30308
Jon Gerson, President
jongerson@exsolutions.com
678.528.8996
LinkedIn
www.exsolutions.com

Nationwide

Search firm specializing in leasing industry. Services include retained and contingent search, strategic consultation, compensation analysis, sales & management training, & customizable consulting products.

Financial Pro Solutions
Hal T. Horowitz
West Hills, CA 91307
Office: (818) 347-FINA
(347-3462)
Fax: 818-597-3201
Cell: (818) 730-0645
Email: halh@finapros.com
LinkedIn
www.finapros.com

1983

(2008)

Nationwide

Retained with Executive search firm seeking financial professionals for growth-oriented and challenging opportunities in commercial banking, equipment leasing, asset based lending. Also works with firms seeking V- and C-level financial executives with accounting, financial analysis or treasury disciplines.

Explanation: Boutique Executive Search Firm Specializing in the Finance & Equipment Leasing Industries.

Our goal is to build long term relationships with our Clients & Candidates, keeping both sides abreast of current and future changes that effect supply & demand of Top Talent. Excellent References & Testimonials

Global
(Completed search in 33 countries
in leasing and lending)

Senior Level retained Search firm doing C-Suite searches, board searches and VP level positions, We work on a client focused, project basis
[headlines]
--------------------------------------------------------------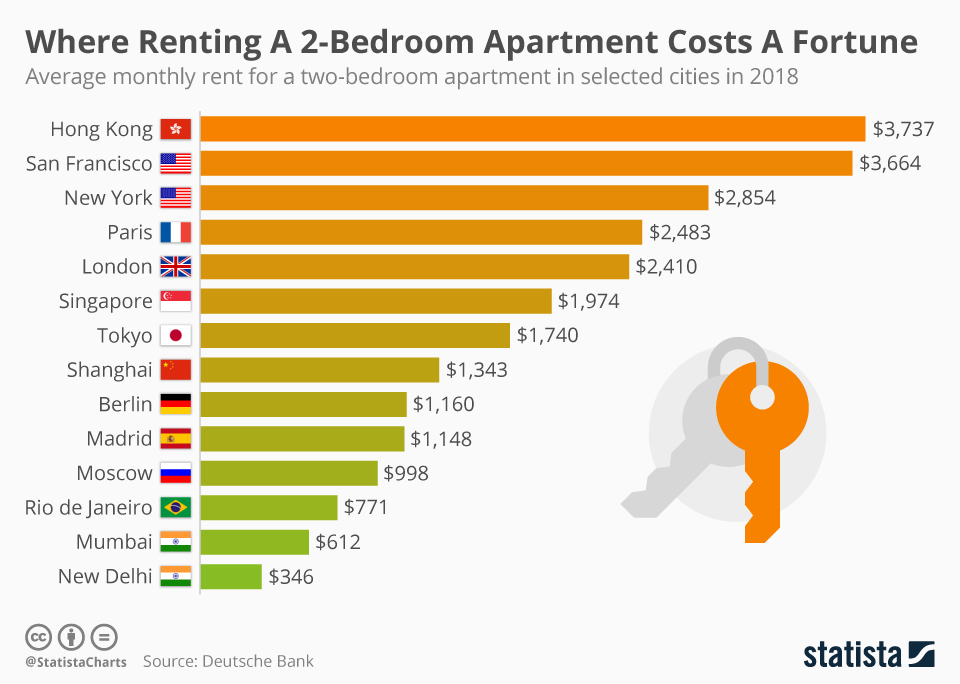 Deutsche Bank recently released their seventh annual survey of global prices and living standards, finding that rent for a 2-bedroom apartment can prove astronomical, depending on where you live. Someone moving to Hong Kong would be forced to fork over $3,700 in rent every month for a 2-bedroom apartment on average. The city is infamous for its soaring property prices and cramped living spaces. A 2016 government report found that 200,000 people across Hong Kong live in subdivided flats.
Another study released by Kwai Chung Subdivided Flat Residents Alliance found that people living in partitioned apartments in Hong Kong have an average living space of 50 square feet. That's half the size of a standard parking space and less that prisoners have in the city's maximum security prisons. Silicon Valley is also well known for its spiraling rents and an average apartment with two bedrooms there would cost $3,664 a month. Even though things are slightly better in New York, something similar in the Big Apple would set a renter back $2,854.
In many major European capitals, renters need deep pockets as well. In Paris and London for example, a 2-bedroom apartment would average $2,400 a month in rent. Even though Berlin was once labeled "poor but sexy" by its mayor, it is now home to the fastest growing property prices of any city worldwide. At the moment, a 2-bedroom flat is still generally affordable at about $1,160 a month. Rents are far lower in developing countries, even in India's booming tech hubs. In Mumai, a 2-bedroom flat would cost $612 a month to rent while in New Delhi it would be $346.
By Niall McCarthy, Statista.com
https://www.statista.com/chart/14657/where-renting-a-2-bedroom-apartment-costs-a-fortune/


[headlines]
--------------------------------------------------------------
Fernando's View
By Fernando F. Croce
Rollicking superhero action ("Ant-Man and the Wasp") and arthouse grit ("Leave No Trace") make for a contrasting double-bill at the box-office, while DVD releases include a study in heroism ("The 15:17 to Paris"), a charming comedy-drama ("Love, Simon"), and a must-own set for classic-movie buffs ("Dietrich & von Sternberg in Hollywood").
In theaters: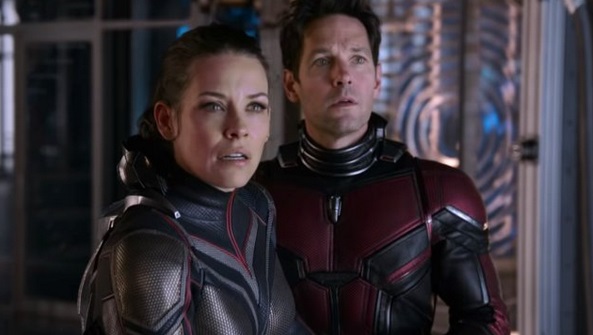 Ant-Man and the Wasp (Walt Disney Studios): One of the most lighthearted characters in the often dour superhero universe, pint-sized Ant-Man makes a welcome return in this enjoyable sequel. After the events of "Avengers: Infinity War," the eponymous protagonist, aka Scott Lang (Paul Rudd), finds himself donning shrinking superpowers along with increasing responsibilities as a father. By his side is Hope van Dyne (Evangeline Lilly), who has inherited the mantle of the Wasp from her mother Janet (Michelle Pfeiffer) and is ready to prove she's as fierce a fighter. While getting ready to confront the mysterious Ghost (Hannah John-Kamen), both Ant-Man and the Wasp uncover revelations from the past. Directed once again by Peyton Reed, the film has a breezy charm and humor that set it apart from the average city-smashing blockbuster.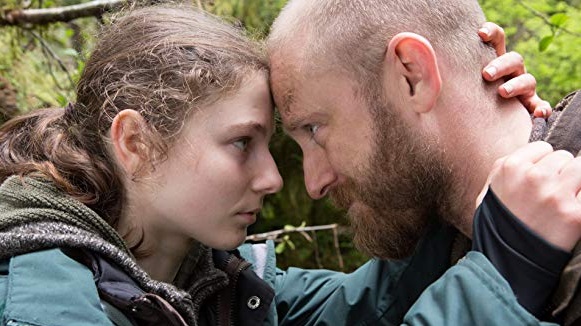 Leave No Trace (Bleecker Street): After the acclaimed "Winter's Bone," writer-director Debra Granik cements her reputation as a specialist in indie grit with this subtle and poignant family drama, set in the Oregon wilderness. Will (Ben Foster) is a war veteran who's determined to live life on his own terms, living in an isolated area and raising his teenage daughter Tom (Thomasin McKenzie) far from other people. Raised on survivalist routines, Tom sees herself increasingly torn between love for her strict father and her own burgeoning independence. When rangers and social workers enter their private world, the duo's bond is put to the test. Though working on a modest canvas, Granik finds graceful and expressive ways to showcase the character's tangled emotions, helped greatly by the meticulous performances of her actors.

Nextflix Tip: Though best known for such acclaimed science-fiction works as "I Have No Mouth and I Must Scream" and "Deathbird Stories," Harlan Ellison (1934-2018) also contributed to television shows and movie scripts. So check out Netflix for Ellison's episodes of "The Twilight Zone," "The Outer Limits" and "Star Trek," along with the one-of-a-kind cult hit "A Boy and His Dog" (1975).
On DVD: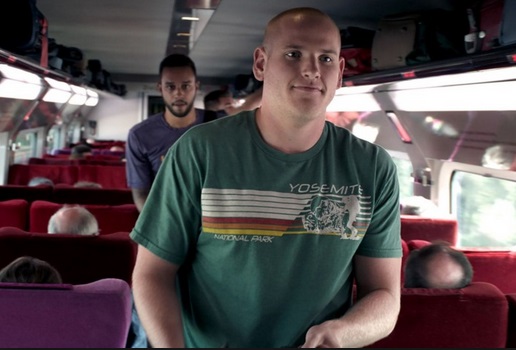 The 15:17 to Paris (Warner Bros.): From his leading-man early days to his twilight period as a renowned director, Clint Eastwood has always displayed a keen interest in masculinity and heroism. His newest project as a filmmaker touches on those obsessions, using a true-life story to offer a contemplative portrait of cosmic grace and commonplace bravery. In 2015, a trio of American tourists named Spencer Stone, Alek Skarlato and Anthony Sadler foiled a terrorist attack while vacationing through Europe. With plainspoken experimentalism, Eastwood tells the story by casting the young men to play themselves, following their friendship and more mundane moments leading up to their moment of heroism. Continuing the inquiry of "American Sniper" and "Sully," Eastwood's film is comparatively slight but equally adventurous and touching.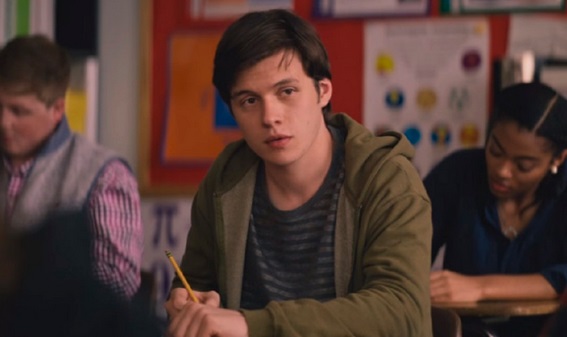 Love, Simon (20th-Century Fox): The shadow of John Hughes ("Sixteen Candles") is felt in this charming comedy-drama, which mines the familiar terrain from the writer of '80s high-school tales for a progressive blend of laughs and poignancy. Adapted from a novel by Becky Albertalli, the film follows the eponymous Simon (Nick Robinson), a 17-year-old senior wrestling with the dilemma of coming out as gay in a conservative household. While struggling to maintain a straight façade for his family and friends, Simon tentatively steps toward revealing the truth. But can he balance the happiness of coming out with the fear that comes with it? Directed by TV veteran Greg Berlanti and featuring a cast that includes Jennifer Garner and Tony Hale, this is an uncommonly sweet and heartfelt coming-of-age saga.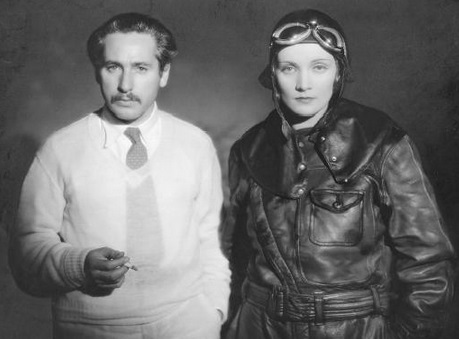 Dietrich & von Sternberg in Hollywood (Criterion): As intense a creative partnership as ever witnessed in all of cinema, screen legend Marlene Dietrich and director Josef von Sternberg made history with their first collaboration in "The Blue Angel." They worked together six more times in the 1930s, and this superb Criterion set showcases their sumptuous and provocative artistry. There's "Morocco," a marvelous early musical with Gary Cooper, followed by the very underrated "Dishonored." "Shanghai Express" daringly experiments with form and rhythm, while "Blonde Venus" has enough exoticism for several melodramas. The looniest of the bunch, the glorious "The Scarlet Empress," is followed by the withering swan song of "The Devil Is a Woman." Finding two idiosyncratic talents at their luminously perverse peak, this set is a treasure trove for movie buffs.

[headlines]
--------------------------------------------------------------
German Shepherd
Los Angeles, California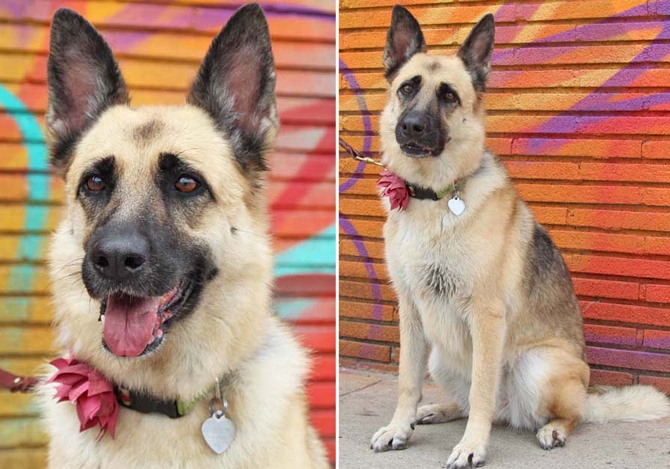 Misty

"Over two years ago Misty fought for her life. Our hearts sunk when our vet confirmed she had distemper. The weeks went on and Misty continued to fight the dreaded disease. When we heard the distemper had gone into the neurological stage, we gave up hope at that point. We stopped asking for daily updates from the vet expecting the news would be that Misty passed away. Then we got the unbelievable news, Misty was ready to leave the hospital! There are so few dogs who survive once the disease progresses. Misty has an incredible will and an unbelievable immune system, plus we have vets who don't give up until the dogs do! Our miracle dog has waited two years for a forever home. As much as her foster mom cares for her, it is time for her very own home! Misty twitches a bit but it doesn't affect her quality of life at all. She lives with other big dogs and does fine with them. Misty is housebroken and used to being in a home. She is very affectionate with people and would love someone to watch over and a family of her own to love forever! "
Video:
https://www.youtube.com/watch?v=Td8DKvdnKn4&feature=youtu.be
Westside German Shepherd Rescue
3016 South Hill Street
Los Angeles, 90007
info@sheprescue.org
Adoption Days
Wed: 11 am- 3pm
Sat: 11 am - 4pm
Sun: 1pm - 4pm
(other days by appointment only)
Application:
http://www.sheprescue.org/Application_to_Adopt_a_Dog.html
Adopt a Pet
http://www.adoptapet.com/


[headlines]
--------------------------------------------------------------
Jodi and Tom McCurnin Back Home
Kit Menkin Explains...
(Actually the photos and communication from Tom McCurnin, Leasing News Legal Editor, were sent to his friends by text from his cell phone. Being one of his personal friends, I received them, too, and decided to share with Leasing News readers.
Leasing News has shared vacation stories and photos in the past from readers. This was appropriate as it was an unusual trip.
(Both Tom and his wife are now home in Los Angeles, California. Tom sent a text to his friends to let them know, as well as summed up their vacation. Editor)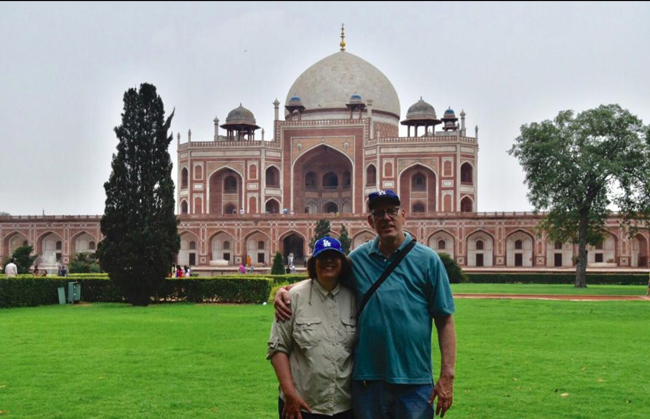 China. 5 days. We only saw Kashgar and a few villages. The Uyghurs (pronounced We-gars) live in that area.
They had a distinctive language, food, and dress and do not resemble Chinese in any way. They look like Turks.
High point here was the old city of Kashgar and listening to traditional Uyghur music and dance. Apparently Tajikistan is there home country and I'd like to go there soon.
Pakistan. 11 days. Two indelible memories here, the Khunjerab pass and the Hunza Valley.
At the Khunjerab pass, 16,500 feet, our bus was mobbed by a thousand Pakistanis who forced themselves on to the bus. To take selfies with us. A totally WTF moment. These guys drive hours to the Pass to welcome foreigners and take selfies with us. I don't get it.
In a cruel humorous story, I was relieving myself behind a rock when 5-10 Pakistanis came running directly at me. I didn't understand that all they wanted, so I started running away-they followed even faster. I slipped, wrenched my knee and was lying on the ground screaming in pain while these guys took selfies with me.
The Hunza Valley is some of the most spectacular scenery I can remember. Also the people there are Urdu, not Pakistani. Again different dress, food, music and attitude. Super friendly. The hike up Nangar Parmat was slightly marred by my bad knee and diarrhea and Jodi had altitude sickness really bad. But we made it.
Islamabad, Taxila, and Lahore had a lot of antiquities but was super-hot. Lahore would be good to return to during the winter.
India. 11 days. Kashmir was interesting especially the whole houseboat thing on Dal Lake. It was interesting to see how thousands of people live on the lake. Northern Kashmir has been recently opened up and is high alpine meadows at the foot of K2. I'd really like to go there. The photos looked amazing. But it is high altitude hiking.
Dehli was a huge city also filled with antiquities. Sadly we only had 2 days there. I would come back for a week. It was really hot.
Jaipur is a fascinating city and while we saw most everything here, there are many thereby abandoned towns to the SE, with old forts and palaces, although you have to hike there. January would be a better month. It's really hot here.
All and all, we had a good time. We adjusted to the local food (ate mainly rice and chicken with Naan bread), didn't lose anything, and were not severely sick or injured. Next time I'd pack less clothes and books, and take two rounds of Cipro antibiotics with us.
(I sent him a text in response to see if he was able to visit Leasing News edition on the internet. He responded.)
Nope. 31 days with no news, no laundry and squat toilets. Why?
Jodi and Tom McCurnin in India
Very Hot During the Day
http://leasingnews.org/archives/Jul2018/07_13.htm#trip
Jodi and Tom McCurnin Himalayan Trip
Jammu and Kashmir
http://leasingnews.org/archives/Jul2018/07_11.htm#trip
Tom and Jodi McCurnin Wagah Border, Lahore
Daily Sunset Lowering of the Flag at the Pakistan/India Border
http://leasingnews.org/archives/Jul2018/07_09.htm#tom
Tom McCurnin Climbs Himalayas Photos/Comments
Says "I'm getting too old for this…"
http://leasingnews.org/archives/Jul2018/07_03.htm#tom
Photos for Fans of Leasing News' Tom McCurnin
He and His Wife with Group to Climb Himalayas
http://leasingnews.org/archives/Jun2018/06_25.htm#photos
(Note: He sent many more photos and stories behind them, but for the sake of space, they were not all used in the above reports. Editor:)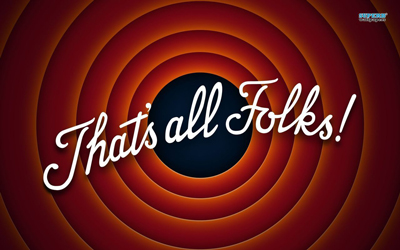 [headlines]
--------------------------------------------------------------
News Briefs----

Xerox explores sale of leasing finance unit
would relieve Xerox of roughly $3.6 billion in debt
https://www.nasdaq.com/article/xerox-explores-sale-of-leasing-finance-unit-20180713-00485
12 Companies That Control American Finance
Market Cap ranked
https://247wallst.com/special-report/2018/06/28/12-companies-that-control-american-finance/2/
Largest leasing companies revealed by Leaseurope for 2017
Top 25
https://www.verdict.co.uk/leasing-life/news/largest-leasing-companies-revealed/


[headlines]
--------------------------------------------------------------

You May Have Missed---
Soon There Will Be Only One Blockbuster Left in the United States
https://www.nytimes.com/2018/07/14/business/last-blockbuster-video-oregon.html


[headlines]
--------------------------------------------------------------
Dream in Which I Love a Third Baseman
By Lisa Olstein
At first he seemed a child,
dirt on his lip and the sun
lighting up his hair behind him.
All around us, the hesitation
of year-rounders who know
the warmer air will bring crowds.
No one goes to their therapist
to talk about how happy they are,
but soon I'd be back in the dugout
telling my batting coach how
the view outside my igloo seemed
to be changing, as if the night
sky were all the light there is.
Now, like two babies reaching
through the watery air to touch soft
fingers to soft forehead, like blind fish
sensing a familiar fluttering in the waves,
slowly, by instinct, we became aware.
Off-field, outside the park, beyond
the gates, something was burning.
The smell was everywhere.
Lisa Olstein, "Dream in Which I Love a Third Baseman" from Radio Crackling, Radio Gone (Copper Canyon Press, 2006). www.coppercanyonpress.org
[headlines]
--------------------------------------------------------------

Sports Briefs---
French take to Street to Celebrate 4-2 Win over Croatia
https://youtu.be/h8tUodTCZtk
Power Ranking Every NFL Team's 2017 Draft Haul One Year Later
https://bleacherreport.com/articles/2785124-power-ranking-every-nfl-teams-2017-draft-haul-one-year-later#slide0
[headlines]
--------------------------------------------------------------


California Nuts Briefs---

Hot conditions fuel wildfire outside Yosemite
https://www.sfgate.com/bayarea/article/Hot-conditions-fuel-wildfire-outside-Yosemite-13076765.php
California Coastal Commission Continues to Tackle Beach Access
https://www.courthousenews.com/california-coastal-commission-continues-to-tackle-beach-access/
San Rafael's China Camp, iconic migrant enclave, marks 150 years
http://www.marinij.com/social-affairs/20180715/san-rafaels-china-camp
Point Reyes Farmstead Cheese opens $7.8 million plant in Petaluma
http://www.pressdemocrat.com/business/8527417-181/point-reyes-farmstead-cheese-opens
The Central Valley floor is sinking,
and it's crippling California's ability to deliver water
https://www.sacbee.com/news/state/california/water-and-drought/article214631455.html#emlnl=Afternoon_Newsletter
[headlines]
--------------------------------------------------------------



"Gimme that Wine"

http://www.youtube.com/watch?v=EJnQoi8DSE8
Napa Valley Wine Train makes a comeback with fun new offerings
http://www.pressdemocrat.com/lifestyle/8436585-181/napa-valley-wine-train-makes
Napa County's case against Bremer Family Winery heads to trial
https://napavalleyregister.com/news/local/napa-county-s-case-against-bremer-family-winery-heads-to/article_384cf4fd-eec5-59c8-969c-02f8d0865a50.html#tracking-source=home-top-story-1
Four Seasons Maui at Wailea Partners With
Wally's Wine & Spirits to Offer Elite Wine Experience
https://www.forbes.com/sites/kimwesterman/2018/07/12/four-seasons-maui-at-wailea-partners-with-wallys-wine-spirits-to-offer-elite-wine-experience/#1bad4d4f2b3a
How to Spend Less and Do More in Napa Valley
https://www.winemag.com/2018/07/12/napa-valley/
Wine Prices by vintage
http://www.winezap.com
http://www.wine-searcher.com/
US/International Wine Events
http://www.localwineevents.com/
Leasing News Wine & Spirits Page
http://two.leasingnews.org/Recommendations/wnensprts.htm

[headlines]
----------------------------------------------------------------
This Day in History
1769 - Mission San Diego de Alcala was dedicated and blessed by Father Junipero Serra. After high mass, the royal standard of Spain was unfurled over the mission, which was named in honor of San Diego de Alcala. The mission, located in what is now San Diego, California, was the first of 21 California missions to the Indians
http://www.missionsandiego.com/
http://www.californiamissions.com/cahistory/sandiego.html
http://sandiegohistory.org/journal/97summer/missionrevolt.htm
http://www.chiptaylor.com/ttlmnp0216-.html
1775 – John Adams, future US President, graduated from Harvard College.
1779 - The first Revolutionary War bayonet charge was led by General Anthony Wayne, known as "Mad Anthony," who charged the British garrison at Stony Point, NY, with 1,200 men and forced it to surrender. He was slightly wounded. The British loss was 63 killed and 553 wounded; the Americans loss, 15 killed and 83 wounded. http://www.ushistory.org/valleyforge/served/wayne.html
http://tristate.pgh.net/~bsilver/GALLERY.htmn
1790 - George Washington signed legislation that selected the District of Columbia as the permanent capital of the US. Boundaries of the district were established in 1792. Plans called for the government to remain housed at Philadelphia, PA, until 1800, when the new national capital would be ready for occupancy.
(lower half of: http://memory.loc.gov/ammem/today/jul16.html )
1808 - Meriwether Lewis and William Clark, two of the few white men who had actually seen the mysterious territory of the Far West, help form a new company to exploit the region's abundant fur-bearing animals. On the journey, they were overwhelmed by the abundance for beaver, otter, and other fur-bearing creatures they saw. The territory was ripe for fur trapping, they reported to President Thomas Jefferson. Both Lewis and Clark recognized that sizeable fortunes could be made in fur trapping and they were not averse to using their exclusive knowledge to gain a share of the profits.
1821 - Birthday of Mary Baker Eddy (1821-1910), Founder of Christian Science, born near Concord, NH. She is one of the very few, if not the only woman to found a major religion. In 1874, she founded the Christian Science movement after recovering from illnesses with the use of spiritual healing. She studied the process and developed her own system that preached that the mind is the only reality and that illnesses and infirmities of the body are merely illusions and can be cured by mental effort, chiefly the reading of Jesus's words in the New Testament.
1849 - Clara Shortridge Foltz (1849-1934) was born in Lafayette, Indiana. U.S. reformer, attorney, editor, and publisher who changed California's sexist laws. She had read law and then found out California did not allow non-male attorneys. Together with Laura D. Gorden, they got that law changed. When she was denied admission to a San Francisco law school, she brought suit and along with Ms. Gorden, argued it to victory to the California Supreme Court.
http://www.stanford.edu/group/WLHP/clara/clara.shtml
http://www.firstladylawyer.com/
http://www.firstladylawyer.com/about_clara.asp http://www.elmhurst.edu:8413/articles/11/1100962.html
1853 - The New York Clipper publishes what is believed to be the first tabulated box score of a baseball game. The Knickerbocker Base Ball Club of New York defeated the Gotham Club, 21 - 12, on July 5th.
1861 - At the order of President Lincoln, Union troops began the 25-mile march into the Battle of Bull Run, the first major battle of the Civil War that would begin July 21, 1861. Each side had about 18,000 poorly trained and poorly led troops in their first battle. It was a Confederate victory followed by a disorganized retreat of the Union forces. Brig. Gen. Irvin McDowell led his unseasoned Union Army across Bull Run against the equally inexperienced Confederate Army of Brig. Gen. P.G.T. Beauregard, camped near Manassas Junction. McDowell's ambitious plan for a surprise flank attack on the Confederate left was poorly executed by his officers and men; nevertheless, the Confederates, who had been planning to attack the Union left flank, found themselves at an initial disadvantage. Confederate reinforcements under Brig. Gen. Joe Johnston arrived by railroad and the course of the battle quickly changed. A Brigade of Virginians under the relatively unknown brigadier general from the VMI, Thomas J. Jackson, stood their ground and Jackson received his famous nickname, "Stonewall Jackson." The Confederates launched a strong counterattack, and as the Union troops began withdrawing under fire, many panicked and the retreat turned into a rout. McDowell's men frantically ran without order in the direction of Washington, D.C. Both armies were sobered by the fierce fighting and many casualties, and realized the war was going to be much longer and bloodier than either had anticipated.
1862 – David Farragut became the first Rear Admiral in the US Navy.
1862 – African-American journalist and anti-lynching crusader Ida B. Wells (1862-1931) was born the daughter of slaves at Holly Springs, Mississippi and grew up as Jim Crow and lynching were becoming prevalent. Wells argued that lynchings occurred not to defend white women, but because of whites' fear of economic competition from blacks. She traveled extensively, founding anti-lynching societies and black women's clubs. Wells' "Red Record" (1895) was one of the first accounts of lynchings in the South.
http://www.library.csi.cuny.edu/dept/history/lavender/wells.html
http://www.lkwdpl.org/wihohio/barn-ida.htm
http://www.lib.uchicago.edu/e/spcl/ibw.html http://lcweb2.loc.gov/ammem/aap/idawells.html
1863 - Nearly 1000 persons were killed or wounded in New York City before federal troops restored order and end of three days of anti-draft riots.
http://www.civilwarhome.com/draftriots.htm
http://www.civilwarhome.com/fryor.htm
http://www.suite101.com/article.cfm/381/23843
http://www.oup-usa.org/docs/0195071301.html
http://nths.newtrier.k12.il.us/academics/social/ais/N-HIdentityCrisis/NYCDraftRiots.htm
http://www.nyhistory.org/education/teachers/draftriots.html
1867 - Averill Paint Company of New York City produced the first ready-mixed paint. The company went out of business in the early 1900's, not being able to maintain a consistent standard of color. The first manufacturer to do so was Henry Alden Sherwin, founder of Sherwin-Williams, Cleveland, OH, which began producing paint in 1890.
1877 - President Rutherford B. Hayes called out Federal troops to suppress the strike by railroad employees. This was in response for aid from the governors of West Virginia, Maryland, Pennsylvania, and other states.
1880 - Writer Kathleen Norris (1880-1966) was born in Washington, DC. A highly popular U.S. author, she wrote 81 novels and many short stories.
http://www.barclayagency.com/norris.html
http://www.lion-publishing.co.uk/authors/meet_kathleen_norris.htm
http://www.amazon.com/exec/obidos/tg/browse/-/173129/103-5362656-4423850
1882 - Birthday of Violette Neatley Johnson, in 1926, the first Black female to argue before the US Supreme Court. (D-December 24, 1937).
https://blackthen.com/this-woman-was-the-first-black-female-attorney-admitted-to-practice-before-the-supreme-court/
1889 - Birthday of Joseph Jefferson (Shoeless Joe) Jackson (1889-1951), baseball player, at Brandon Mills, SC. According to Jackson, he got his nickname during a mill game. Jackson suffered from blisters on his foot from a new pair of cleats and they hurt so much that he had to take his shoes off before he was at bat. As play continued, a heckling fan noticed Jackson running to third base in his socks, and shouted "You shoeless son of a gun, you!" and the resulting nickname "Shoeless Joe" stuck with him throughout the remainder of his life. Jackson's legendary excellence as one of the game's finest right-hand hitters is besmirched by his alleged involvement in the Black Sox Scandal of 1919. Jackson stood accused of participating in the conspiracy to throw the World Series, and he, along with seven teammates, was banned for life. Jackson played LF for most of his career and currently has the third-highest career batting average in Major League history, .351. In 1911, Jackson hit .408, still the sixth-highest single-season total since 1901, which marked the beginning of the modern era. His average that year also set the record for batting average in a single season by a rookie. Babe Ruth said that he modeled his hitting technique after Jackson's.
http://www.baseball-almanac.com/players/player.php?p=jacksjo01
http://www.charm.net/~marc/chronicle/bookrev3_may02.shtml
1894 - Negro miners in Alabama were killed by striking white miners
1897 - At the age of 45, Cap Anson became the first Major Leaguer with 3,000 hits when he singled off Baltimore's George Blackburn.
1900 - His Master's Voice, the logo of the Victor Recording Company and later RCA Victor, was registered with the US Patent Office. The logo shows the dog, Nipper, looking into the horn of a gramophone.
1902 – John McGraw, who many consider to be among baseball's greatest managers, took over the New York Giants.
1904 – The islands of the Manu'a group (Samoa) were ceded to the US by their chiefs.
1907 - Actress Barbara Stanwyck (1907-90) was born Ruby Stevens at the Flatbush section of Brooklyn, NY. At the age of 18, she won a leading role in the Broadway melodrama "Noose," appearing for the first time as Barbara Stanwyck. She appeared in 82 films including "Stella Dallas," "Double Indemnity," "Sorry, Wrong Number," "The Lady Eve" and the television series "The Big Valley." In 1944, the government listed her as the nation's highest paid woman, earning $400,000 per year. My late father, Lawrence Menkin, worked on two of her films as a writer in the late 1940's, but did not like "life" in Hollywood. He returned in 1954 and did stories for her television show.
http://lynnpdesign.com/classicmovies/stanwyck/bio.html
http://www.moviesunlimited.com/stanwyck.htm
1907 – Frances Horwich (1907-2001) was born in Ottawa, OH. Who is she? Remember "Ding Dong School"? She was the host of the popular children's television program that ran from 1952-56.
1907 – Orville Redenbacher (1907-95) was born in Brazil, IN.
1909 – The Detroit Tigers and the Washington Senators played the AL's longest scoreless tie, 18 innings.
1911 – Ginger Rogers (1911-95) was born Virginia Katherine McMath in Independence, MO. An American actress, dancer and singer who appeared in films, and on stage, radio, and television throughout much of the 20th century, she made 73 films, collaborating with Fred Astaire as a romantic lead actress and dancing partner in a series of ten Hollywood musicals that revolutionized the genre. She achieved great success on her own in a variety of film roles and won the Academy award for Best Actress for her performance in "Kitty Foyle" (1940). She ranks #14 on the AFI's "100 Years…100 Stars" list of actress screen legends.
1920 - In his first season with the New York Yankees, Babe Ruth hit his 30th home run to break his own record set in 1919 as a member of the Boston Red Sox. Ruth finished the year with 54 home runs. He hit 59 in 1921 and 60 in 1927.
1924 – Bess Myerson (1924-2014) was born in The Bronx. She was Miss America, 1945 and remains the only Jewish woman to win that title. Myerson was seen frequently on television during the 1950s and 1960s, and was a regular on the celebrity quiz show "I've Got a Secret." She was a commissioner in the New York City government in two administrations and ran unsuccessfully for the Senate from New York in 1980.
1925 – Dr. Frank Jobe (1925-2014), the orthopedic surgeon and co-founder of the Kerlan-Jobe Orthopedic Clinic who pioneered both elbow ligament replacement and major reconstructive shoulder surgery for baseball players, was born in Greensboro, NC. In 1974, Jobe performed the first ever "Tommy John Surgery" on then-Dodgers pitcher Tommy John. The procedure has become so prevalent an estimated one-third of all Major League pitchers have undergone it. Jobe also performed the first major reconstructive shoulder surgery on a big league player in 1990, which allowed Dodger star Orel Hershiser to continue his career. Jobe served as a special adviser to the team until his death.
1925 - Birthday of vibe player Cal Tjader (1925-82), St. Louis, MO.
http://www.spaceagepop.com/tjader.htm
http://www.caltjader.com/forum/index.php
1925 - Pianist Nat Pierce's (1925-92) birthday in Somerville, MA.
http://www.hepjazz.com/natbiog.htm
http://www.jazzprofessional.com/interviews/Nat%20Pierce%20Story.htm
http://shopping.yahoo.com/shop?d=product&id=1927006233
1926 - National Geographic took the first natural-color undersea photos.
1928 - Birthday of guitarist Bola Sete (1928-97) in Rio de Janeiro, Brazil
http://www.allaboutjazz.com/REVIEWS/r0600_124.HTM http://www.who2.com/bolasete.html
1928 - Cow Cow Davenport records "Cow Cow Blues" (Vo 1198).
http://www.alamhof.org/davenport.htm
http://www.worldofgramophones.com/charlesdavenport.html
http://www.bluesrolls.com/
1934 - Beginning of the San Francisco General Strike. 127,000 workers participate. A longshoreman's strike spreads to paralyze the area and lead to a successful settlement. The strike lasted eighty-three days, triggered by sailors. This four-day general strike led to the unionization of all of the west coast ports of the United States. The San Francisco General Strike, along with the 1934 Toledo Auto-Lite Strike, led by the American Workers Party, and the Minneapolis Teamsters Strike, led by the Communist League of America, were important catalysts for the rise of industrial unionism in the 1930s, much of which was organized through the CIO, Congress of Industrial Organizations.
1935 - Oklahoma City, OK, installed the first automatic parking
Twenty-foot spaces were painted on the pavement and a parking meter that accepted nickel was installed at the head of each space by the Dual Parking Meter Co. of Oklahoma City.
http://www.alamhof.org/davenport.htm meter.
1936 - Photographer Walker Evans (1903-75) starts his assignment of sharecroppers in Hale County, Alabama. He is best known for his work for the Farm Security Administration (FSA) documenting the effects of the Great Depression.
http://memory.loc.gov/ammem/today/jul16.html
1936 – The first X-ray photo of arterial circulation was taken in Rochester, NY.
1938 - Larry Clinton, with Bea Wain, records, "My Reverie."
1940 - Inkspots record "We Three" and "Java Jive" for Decca.
1941 - Birthday of singer Desmond Dekker (1941-2006), one of the pioneers of reggae music, in Kingston, Jamaica. He was named the island's top singer five times between 1963 and 1969. Dekker's recording of "The Israelites" sold a million copies worldwide in 1969, hitting number one in Britain and making the top ten in North America as well. http://www.findthefun.com/events/e0009055.htm
http://www.geocities.com/SunsetStrip/Palladium/9229/itmek.htm
1941 - 100ø F (38ø C) highest temperature ever recorded in Seattle, Washington.
1941 – Hitting in his 56th consecutive game, still the Major League record, Joe DiMaggio went 3-for-4. On the following day, at Cleveland Stadium, the streak was finally snapped, thanks in part to two backhand stops by Indians 3B Ken Keltner. DiMaggio batted .408 during the streak, with 15 home runs and 55 RBI. The day after the streak ended, DiMaggio started another streak that lasted 16 games. The distinction of hitting safely in 72 of 73 games is also a record.
1943 – "How 'bout them Cowboys!" Jimmy Johnson was born in Port Arthur, TX. During five years as head coach of the University of Miami, Johnson compiled a 52–9 record, appeared in five New Year's Day bowl games, winning one national championship (1987) and losing one to Penn State (1986). In 1989, Jerry Jones, the new owner of the Dallas Cowboys, a long-time friend and former University of Arkansas teammate of Johnson, asked him to be the new head coach, replacing Tom Landry, who had been the Cowboys' only coach since its beginning in 1960. Johnson served as head coach of the Cowboys from 1989 through 1993 and he is one of only six men in NFL history (including Vince Lombardi, Don Shula, Chuck Noll, Mike Shanahan, and Bill Belichick) to coach consecutive Super Bowl winners, winning in 1992 and 1993.
1945 – In the New Mexico desert at Alamogordo Air Base, 125 miles southeast of Albuquerque, the experimental atomic bomb was set off at 5:30 AM. Dubbed "Fat Boy" by its creator, the plutonium bomb vaporized the steel scaffolding holding it as the immense fireball rose 8,000 ft. in a fraction of a second—ultimately creating a mushroom cloud to a height of 41,000 ft. At ground zero, the bomb emitted heat three times the temperature of the interior of the sun. All plant and animal life for a mile around ceased to exist. When informed by President Truman at Potsdam of the successful experiment, Winston Churchill responded, "It's the Second Coming in wrath!" The US cruiser, Indianapolis, left San Francisco with another atom bomb, "Little Boy" aboard, bound for Tinian Island in the Pacific.
1946 – The temperature at Medford, OR, soared to an all-time high of 115 degrees to begin a two week heat wave. During that Oregon heat wave the mercury hit 100 degrees at Sexton Summit for the only time in forty years of records.
1948 – After 8 ½ seasons as manager of the Brooklyn Dodgers, Leo Durocher resigned abruptly to accept the manager's job with the New York Giants, replacing Mel Ott. With Durocher at the helm, the Giants won two NL pennants: in 1951 by defeating the Dodgers in a playoff and in 1954 when they swept the Cleveland Indians in the World Series.
1949 – Top Hits
"Some Enchanted Evening" – Perry Como
"Bali Ha'I" – Perry Como
"Again" – Gordon Jenkins
"One Kiss Too Many" – Eddy Arnold
1951 – "Catcher in the Rye" by J.D. Salinger was first published.
1951 - The Yankees optioned rookie Mickey Mantle to Kansas City, their AAA farm team. Mantle, plagued with strikeouts, fanning three times on the 13th and in a slump, went 0-for-22 in his start with the Blues, before ending with a tear at .361. The Yankees recalled him on August 20 in time for their stretch run to the pennant.
1956 – The Detroit Tigers and Briggs Stadium were both sold for a then-record sum of $5.5 million. Rookies' bonuses are now more than that.
1956 – The Ringling Bros, Barnum & Bailey Circus performed under a canvas tent for the last time, in Pittsburgh.
1957 – Marine Maj. John Glenn set the transcontinental speed record (03:28:08).
1957 – Top Hits
"Teddy Bear" – Elvis Presley
"Searchin'/Young Blood" – The Coasters
"Valley of Tears/It's You I Love" – Fats Domino
"Bye Bye Love" – The Everly Brothers
1959 – The Coasters record "Poison Ivy" at the Atlantic Recording Studio in New York City. The song was written by Jerry Leiber and Mike Stoller
1959 – Adios Butler, driven by Clint Hodgins, won the Cane Pace, the first jewel in pacing's triple crown, at Yonkers Raceway. Adios Oregon finished second. Adios Butler went on to win the Messenger Stakes and the Little Brown Jug to become the first triple crown winner in pacing history.
1961 – Ralph Boston sets the long jump record at 27' 2"
1963 – Phoebe Cates was born in NYC…"Fast Times at Ridgemont High," "Gremlins," "Private School."
1964 – Republicans selected Barry Goldwater as their Presidential candidate. "extremism in the defense of liberty is no vice" and "moderation in the pursuit of justice is no virtue."
1965 – Top Hits
"(I Can't Get No) Satisfaction" – The Rolling Stones
"Wonderful World" – Herman's Hermits
"Yes, I'm Ready" – Barbara Mason
"Before You Go" – Buck Owens
1966 – Tommy James and The Shondells started a two week run at #1 on the US singles chart with "Hanky Panky," a song first recorded by The Raindrops in 1963. A Pittsburgh DJ had begun playing the two year old recording and regional record sales had reached over 80,000. James called the members of his now defunct band, but they were no longer interested. He recruited a group called The Raconteurs to be the new Shondells and took the master tape of "Hanky Panky" to Roulette Records, who released it. Tommy would later say, "One night I was playing for 20 drunks in a bar in Michigan, and the next night I'm playing for 10,000 screaming fans in Pittsburgh. It was literally overnight."
1966 – The Lovin' Spoonful's "Summer In The City" is released.
1966 – Guitarist Eric Clapton, formerly of John Mayall's Bluesbreakers and the Yardbirds, joined two ex-members of the Graham Bond Organization, bass guitarist Jack Bruce and drummer Ginger Baker, to form Cream. The influential blues-rock trio sold more than 15 million albums in their three years together.
1966 – The Supreme Court hands down its decision in Miranda v. Arizona, establishing the principle that all criminal suspects must be advised of their rights before interrogation. Now considered standard police procedure, "You have the right to remain silent. Anything you say can, and will, be used against you in a court of law. You have the right to an attorney. If you cannot afford one, one will be appointed to you," has been heard so many times in television and film dramas that it has become almost cliché. The roots of the Miranda decision go back to March 2, 1963, when an 18-year-old Phoenix woman told police that she had been abducted, driven to the desert, and raped. Detectives investigating her story gave her a polygraph test, but the results were inconclusive. However, tracking the license plate number of a car that resembled that of her attacker brought police to Ernesto Miranda, who had a prior record as a Peeping Tom. Although the victim did not identify Miranda in a line-up, he was brought into police custody and interrogated. What happened next is disputed, but officers left the interrogation with a confession that Miranda later recanted, unaware that he didn't have to say anything at all. The confession was extremely brief and differed in certain respects from the victim's account of the crime. However, Miranda's appointed defense attorney (who was paid a grand total of $100) didn't call any witnesses, and Miranda was convicted after a short trial. While Miranda was in an Arizona state prison, the American Civil Liberties Union took up his appeal, claiming that the confession was false and coerced. The Supreme Court overturned his conviction, but ironically, Miranda was retried and convicted in October, 1966. As a result of the case against Miranda, each and every person must be informed of his or her rights upon arrest. In 1999, the Supreme Court agreed to re-examine the Miranda requirements in the face of persistent complaints that confessions should not be barred from evidence simply because a police officer failed to read the suspect his or her rights.
1967 – On the last day of the Newport Folk Festival in Rhode Island, 20 year old Arlo Guthrie performs his new song, a 20 minute ditty called "Alice's Restaurant."
"You can get anything you want… at Alice's Restaurant, exceptin' Alice
You can get anything you want… at Alice's Restaurant
Walk right in it's around the back
Just a half-a-mile from the railroad track
Oh… You can get anything you want
At Alice's restaurant."
http://encyclopedia.thefreedictionary.com/Arlo%20Guthrie
http://www.arlo.net/lyrics/alices.shtml
1967 – Comedian, actor, part-time baseball player Will Ferrell was born in Irvine, CA.
1968 – One of the NFL's greatest running backs, Barry Sanders, was born in Wichita, KS. Averaging over 1,500 rushing yards per season, Sanders left the game just 1,457 yards short of being first place on the list for the NFL all-time rushing record at that time, having spent his entire career with the Detroit Lions. His career rushing yards stand at 15,269, third all-time.
1969 - The launch of Apollo II, the first US man sent to the moon. This launch resulted in man's first moon landing, the first landing on any extraterrestrial body.
1969 - The Who's "I'm Free" is released.
1970 - The Pittsburgh Pirates played their first game at Three Rivers Stadium. The Bucs had spent 61 baseball seasons at Forbes Field. Cincinnati's Reds spoiled the housewarming for the Pirates with a 3-2 win. The game also marked the first time the Pirates wore new double-knit uniforms which became commonplace throughout both the American and National Leagues. Three Rivers Stadium was demolished in 2001 and the Pirates moved into their new home, PNC Park.
1972 - Smokey Robinson performed for the last time with the Miracles at a concert in Washington, DC. They had been together since 1959. Robinson would have a successful solo career, as well as continuing with his songwriting and serving as a vice-president of Motown Records.
1973 - President Richard M. Nixon appointed the first female Air Force General, Brigadier General Jeanne Marjorie Holm of Portland, OR.
http://afgw.libraries.psu.edu/profindex.html#holm
http://www.af.mil/bios/bio_5838.shtml
1973 - Top Hits
"Will It Go Round in Circles" - Billy Preston
"Kodachrome" - Paul Simon
"Bad, Bad Leroy Brown" - Jim Croce
"Love is the Foundation" - Loretta Lynn
1973 - The Senate Armed Services Committee begins a probe into allegations that the U.S. Air Force made thousands of secret B-52 raids into Cambodia in 1969 and 1970 at a time when the United States recognized the neutrality of the Prince Norodom Sihanouk regime in Cambodia. The Pentagon acknowledged that President Richard Nixon and Secretary of Defense Melvin Laird had authorized the raids against Cambodia, but Sihanouk denied the State Department claim that he had requested or authorized the bombing. Though it was established that the bombing records had been falsified, Laird and Henry Kissinger, Nixon's National Security Advisor, denied any knowledge of the falsification. The Senate hearings eventually exposed the extent of the secrecy involved in the bombing campaign and seriously damaged the credibility of the Nixon administration.
1973 - The existence of what were to be called the "Watergate tapes," recordings of White House conversations, was revealed by former White House aid Alexander P. Butterfield. On July 23 special prosecutor Archibald Cox and the Senate committee subpoenaed the tapes. On July 26, President Nixon refused to release them, appealing the case through the courts until October 19, when he offered a summary of requested tapes in return for no further requests for tapes or papers. This was rejected by Cox. John Ehrlichman and G. Gordon Liddy were soon to be indicted along with two White House officials, and in October, Vice President Agnew resigned and pleaded nolo contendre (no contest) to one charge of income tax evasion in return for the dropping of other charges. Agnew was fined and given three years' probation. Representative Gerald R. Ford, Republican of Michigan, was nominated by President Nixon for the vice-presidency, who soon was to become the first president not elected to the office directly or through the vice-presidency.
1973 - Bob Dylan releases the soundtrack to "Pat Garrett & Billy the Kid." Dylan stars in the flick with Kris Kristofferson. One song off the LP, "Knocking On Heaven's Door" reaches #12 while the soundtrack goes to #16
1976 - After six years, Kenny Loggins and Jim Messina decide to split up their partnership, which had three big hits in "Thinking Of You," "My Music," and "Your Mama Don't Dance."
1977 - Lightning struck a key electrical transmission line in Westchester County of southeastern New York State plunging New York City into darkness.
1979 - Saddam Hussein succeeded Premier al-Bakr and became president of Iraq and chairman of the Revolutionary Command Council (RCC). He established a multilayered security system with 3-5 secret police units. He later put his son Qusai in charge of his 10,000-member Special Guards.
1980 - Afternoon highs of 108 degrees at Memphis, TN, 108 degrees at Macon, GA, and 105 degrees at Atlanta, GA, established all-time records for those three cities. The high of 110 degrees at Newington, GA, was just two degrees shy of the state record.
1980 – Ronald Reagan was selected to be the Republican Presidential candidate.
1980 - The California Supreme Court rules that Ted Giannoulas, better known as the man inside the San Diego Chicken suit, can appear publicly in chicken suits similar to the one that brought him fame, but not bearing the call letters of San Diego's KGB radio station. The station had fired Giannoulas when he began appearing publicly in the suit without permission and claimed it had all rights to the costume, which was first used as a promotional device in 1975.
1981 - Top Hits
"Bette Davis Eyes" - Kim Carnes
"All Those Years Ago" - George Harrison
"The One that You Love" - Air Supply
"Fire & Smoke" - Earl Thomas Conley
1981 – America's story teller, Harry Chapin (1942-81), was killed in an automobile accident on the Long Island Expressway on the way to performing a free concert. A spokesman for the Nassau County Medical Center said Chapin had suffered a heart attack and died of cardiac arrest, but there was no way of knowing whether it occurred before or after the accident.
1987 – The Yankees' Don Mattingly hit his 4th grand slam of season and tied the AL record of homers in 6 straight games, on way to tie major league record of 8.
1988 - Jackie Joyner-Kersee sets women's hepathlete record of 7,215 pts
http://www.donegal.k12.pa.us/dms/Kif/77/summaryb.html
1988 - Thirty-seven cities in the eastern U.S. reported record high temperatures for the date. Highs of 96 degrees at Bluefield, WV, and 104 degrees at Charleston, WV were all-time records, and afternoon highs of 98 degrees at Binghamton, NY, 99 degrees at Elkins, WV, and 103 degrees at Pittsburgh, PA, tied all- time records. Highs of 104 degrees at Baltimore, MD, and 105 degrees at Parkersburg, WV were records for July, and Beckley, WV, equaled their record for July with a high of 94 degrees. Martinsburg, WV, was the hot spot in the nation with a reading of 107 degrees. Afternoon and evening thunderstorms raked the northeastern U.S. with large hail and damaging winds.
1989 - Top Hits
"Satisfied" - Richard Marx
"Buffalo Stance" - Neneh Cherry
"Baby Don't Forget My Number" - Milli Vanilli
"I Don't Want to Spoil the Party" - Roseanne Cash
1989 - A thunderstorm at Albany, GA, produced 1.40 inches of rain in forty minutes, along with wind gusts to 82 mph. Afternoon highs of 98 degrees at Corpus Christi, TX, 110 degrees at Tucson, AZ, and 114 degrees at Phoenix, AZ, equaled records for the date. Greenwood, MS, reported 55.65 inches of precipitation for the year, twice the amount normally received by mid-July.
1992 - Fleetwood Mac's "Don't Stop" is played (over and over) as Arkansas Governor Bill Clinton accepts the Democratic nomination for President.
1993 - Lotus began shipping a new version of its popular 1-2-3 spreadsheet for Microsoft Windows. Lotus 1-2-3 quickly took over the spreadsheet market when it was first introduced in 1983. The product almost instantly wiped out the leading spreadsheet program, VisiCalc, which had also been the first spreadsheet. Lotus bought Software Arts, the company that invented VisiCalc, in 1985.
1994 - Luciano Pavarotti, Placido Domingo and Jose Carreras performed together before 56,000 people at Dodger Stadium in Los Angeles on the eve of the World Cup soccer final. It was a reprise of their performance before the World Cup final in Rome four years earlier. The recording of the first concert sold more than 10 million copies, making it the best-selling classical album of all time. The album made at the Los Angeles concert was also a best-seller.
1994 - Bruce Springsteen showed up unannounced at the 20th anniversary celebration at the Stone Pony in Asbury Park, New Jersey. Springsteen and his wife, Patty Scialfa, Jon Bon Jovi and former E Street Band drummer Max Weinberg performed several songs with Southside Johnny and the Asbury Jukes. In 1974, the Jukes had been the house band and Springsteen a regular performer at the Stone Pony. http://asburypark.net/springsteen/
1995 - Retired journalist Marj Carpenter, 68, was elected moderator of the Presbyterian Church (U.S.A.), the church's highest elected position.
http://www.pres-outlook.com/marjaward.html
http://www.layman.org/layman/news/2003%20general%20assembly/dark-times.htm
http://www.amazon.com/exec/obidos/external-search/103-5362656-4423850?tag=fast-bkasin00-20&keyword=Marj%20Carpenter&mode=books
1997 - The Dow-Jones Index of 30 major industrial stocks topped the 8,000 mark for the first time.
1999 - John F. Kennedy Jr.'s plane crashed into the Atlantic Ocean off the coast of Martha's Vineyard, MA, killing him, his wife and his sister-in-law. The three had been en route to a Kennedy family wedding. The National Transportation Safety Board concluded that Kennedy suffered from spatial disorientation, brought on by a loss of balance in the inner ear. Kennedy's problems were exacerbated by the hazy night sky and his inability to see the horizon, plus his lack of experience as a pilot. The NTSB also said investigators did not find any mechanical problems with Kennedy's plane, a single-engine Piper Saratoga II. The conclusion: pilot error.
2000 - A 1919 Chicago 'Black Sox' autographed baseball is auctioned for $93,666 at eBay. The ball's value, believed to be the most for such an item, was unusually high because the autographs included Shoeless Joe Jackson who was considered illiterate and usually just signed 'X' to legal documents.
2004 - Martha Stewart was sentenced to five months in prison and five months of home confinement by a federal judge for lying about a stock sale.
2005 - The Vocal Group Hall of Fame inducted its seventh annual group of honorees in Wildwood, NJ: The Angels, Brooklyn Bridge, the Chiffons, the Chi-Lites, the Del-Vikings, Fleetwood Mac, The Hilltoppers, the Mel-Tones, The Neville Brothers, the Pointer Sisters, The Rascals, The Righteous Brothers, the Sons of the Pioneers, and the Tymes.
2012 - The U.S. Food and Drug Administration approved Truvada, the first drug shown to reduce the risk of HIV infection.
2014 - Time Warner, Inc. may be offered $75 billion by Twenty-First Century Fox in a proposed merger deal that would create the world's largest media company; Time Warner rejected an earlier proposal by Fox. The two remain independent, but stay tuned.
2014 - The U.S. added new sanctions against Russia, prohibiting certain Russian international businesses from accessing U.S. capital markets; the move extended previous sanctions targeting specific individuals and their companies.

-------------------------------------------------------------

SuDoku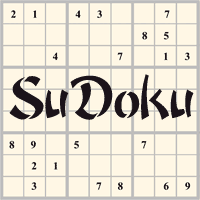 The object is to insert the numbers in the boxes to satisfy only one condition: each row, column and 3x3 box must contain the digits 1 through 9 exactly once. What could be simpler?
http://leasingnews.org/Soduku/soduko-main.htm
--------------------------------------------------------------

Daily Puzzle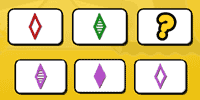 How to play:
http://www.setgame.com/set/puzzle_frame.htm
Refresh for current date:
http://www.setgame.com/set/puzzle_frame.htm
--------------------------------------------------------------


http://www.gasbuddy.com/
http://www.gasbuddy.com/GB_Map_Gas_Prices.aspx
http://www.gasbuddy.com/GB_Mobile_Instructions.aspx
--------------------------------------------------------------

Weather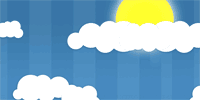 See USA map, click to specific area, no commercials
--------------------------------------------------------------

Traffic Live---
Real Time Traffic Information
You can save up to 20 different routes and check them out with one click,
or type in a new route to learn the traffic live
--------------------------------