Thursday, July 11, 2019


Today's Leasing News Headlines
US Soccer Pay Gap - Chart
#Equal Play Equal Pay
Chart---Women's National Team Four World Cup Champions
Results of the FIFA Women's World Cup from 1991 to 2019
Don't Get Caught Doing Business in California
If You Are Required to Have a License or Don't File Annual Report
How Do You Rank with Your Peers?
Sales Makes it Happen by Scott Wheeler, CLFP
Leasing Industry Ads---Help Wanted
Sales Professional Wanted- $10,000 Starting Bonus
New Hires/Promotions in the Leasing Business
and Related Industries
Chart -- The Countries Succeeding (and Failing)
to Grow Disposable Incomes - by Katharina Buchholz, Statista
SVS Launches Sheer Acquisition Capital
$1 Million to $50 Million
Ascentium Capital Reports 26% Growth
Quarter-Over-Quarter in Funded Volume
ELFA Survey of Equipment Finance Activity
Reports New Business Volume Grew 4.4% in 2018
Spider-Man: Far from Home/Midsommar
Gloria Bell/Climax/War and Peace
Film/Digital Reviews by Leasing News' Fernando Croce
Shepherd/Rottweiler
Sacramento, California Adopt a Dog
ELFA Lease and Finance Accountants Conference
September 16, 2019 - September 18, 2019
News Briefs---
Debt Piles Up!
Deficit 25% Higher Since Election
A major American steelmaker has lost 70% of its market value
since Trump slapped steep tariffs on the metal last year
Boeing again reports no new orders for 737 Max
as planes stay grounded after crashes
American Airlines says Boeing 737 Max grounding
cost it $185 million in the second quarter
Mexican-made autos stream across border at record rate
in first half of 2019
China/ U.S. Differ Over Agricultural Purchases
China is said to have denied making any explicit commitment
Foreclosures in Western U.S. a Cause for Concern
largest rise of distressed properties in the second half of 2019
Broker/Funder/Industry Lists | Features (wrilter's columns)
Top Ten Stories Chosen by Readers | Top Stories last six months
www.leasingcomplaints.com (Be Careful of Doing Business)
www.evergreenleasingnews.org
Leasing News Icon for Android Mobile Device

You May have Missed---
Poem
Sports Brief----
California Nuts Brief---
"Gimme that Wine"
This Day in History
SuDoku
Daily Puzzle
GasBuddy
Weather, USA or specific area
Traffic Live----
######## surrounding the article denotes it is a "press release," it was not written by Leasing News nor has the information been verified. The source noted. When an article is signed by the writer, it is considered a "byline." It reflects the opinion and research of the writer.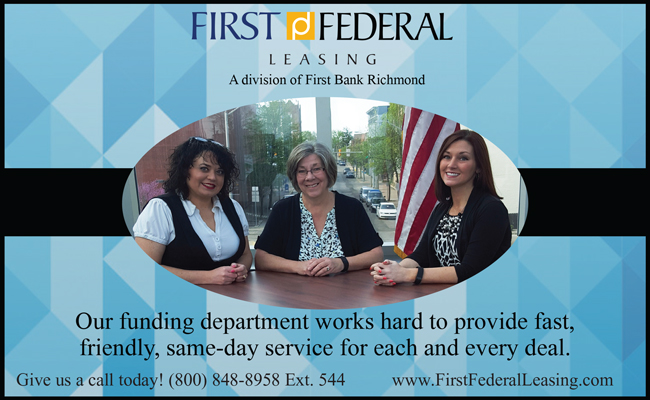 Please send a colleague and ask them to subscribe. We are free
Email kitmenkin@leasingnews.org and in subject line: subscribe


[headlines]
--------------------------------------------------------------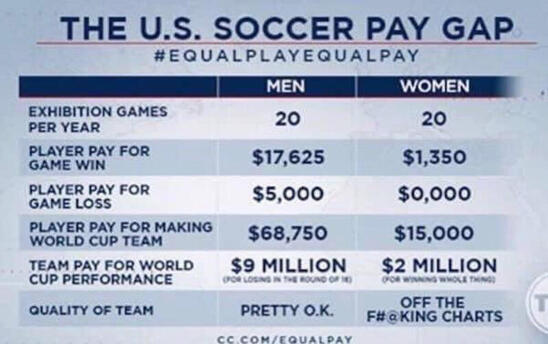 [headlines]
--------------------------------------------------------------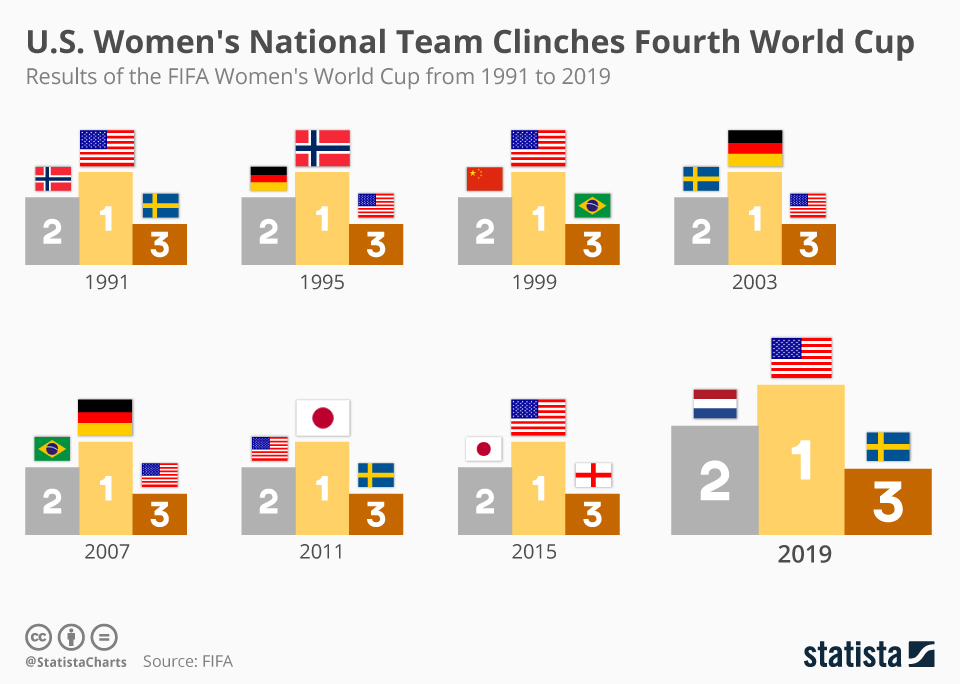 [headlines]
--------------------------------------------------------------
Don't Get Caught Doing Business in California
If You Are Required to Have a License or Don't File Annual Report
Over 3,496 licensed companies and their branches in the state have filed to do business loans and capital leases in California, according to the California Division of Business Oversight. They are required to go online before March 15th of each year and file an annual report. If they do not, they may be suspended and may be subject to a fine.
The licensed companies will increase in 2020 as, under the new license law, it will now cover the new companies who must be licensed to conduct business loans and capital leasing, including Merchant Cash Advance, in California, but not banks or their subsidiaries.
This year, 230 licensed companies did not file on March 15, 2019,
according to the California Department of Business Oversight. To date, they also report 206 have not filed yet.
Here are four examples of companies who were suspended and then granted a license after paying a fine, randomly chosen
from the lists of names and dates (1):
LCA $7,500
Encina Equipment Finance $7,500
Encina Equipment Finance SPV $7,500
Trident Fund $12,000
Lease Corporation of America Settlement Agreement Unlawful California Financing
Law Activity
Troy, Michigan May 3, 2019
(Financial Code Sections
22159 and 22715)
Note: Does not have an office in California
Licensed revoked because did not file Annual Report (discontinue making or brokering any loan)
Pay fine of $7,500.00 5/13 settlement
https://dbo.ca.gov/wp-content/uploads/sites/296/2019/06/6034727_OR_040319.pdf
----
Encina Equipment Finance, LLC Settlement Agreement Unlawful California Financing
Law Activity
Westport, Connecticut May 7, 2019
(Financial Code Sections
22159 and 22715)
late filing
Fined $7,500
https://dbo.ca.gov/wp-content/uploads/sites/296/2019/05/Encina-Equipment-Finance-LLC-5-7-19.pdf
---
Encina Equipment Finance SPV, LLC Settlement Agreement Unlawful California Financing
Law Activity
Westport, Connecticut May 7, 2019
(Financial Code Sections
22159 and 22715
$7,500 late filing
https://dbo.ca.gov/wp-content/uploads/sites/296/2019/05/Encina-Equipment-Finance-SPV-LLC-5-7-19.pdf
---
Trident Fund 1, LLC Settlement Agreement Unlawful California Financing
Law Activity
San Jose, California May 9, 2019
(Financial Code Sections
22159 and 22715)
paid $12,000 for late filing
https://dbo.ca.gov/wp-content/uploads/sites/296/2019/05/Trident-Fund-1-LLC-5-9-19.pdf
Those companies who have not filed cannot do business in California and should they be caught, they will be seriously fined.
This state is not the only one who requires a company or broker be licensed. (2)
(1)
Enforcement Actions and Orders List
https://dbo.ca.gov/enforcement-actions-and-orders-list/
(2)
Current Regulations in United States
Not Official, Compiled from Many Sources
http://leasingnews.org/Pages/us_regs2018.html
-----
Previous cases covered by Tom McCurnin, now retired, of such companies who were caught unlicensed doing business in California
and/or using unlicensed brokers:
California Tags Lender for Paying Commissions to
Unlicensed Brokers
http://leasingnews.org/archives/Feb2019/02_25.htm#california
Prequalification Referral Program Held
to Require a California License, Pays $50,000 Fine
http://leasingnews.org/archives/Feb2019/02_27.htm#pre
When is a Company a Broker
or Just a Referral Source?
http://leasingnews.org/archives/Mar2019/03_01.htm#when

[headlines]
--------------------------------------------------------------
Help Wanted Ads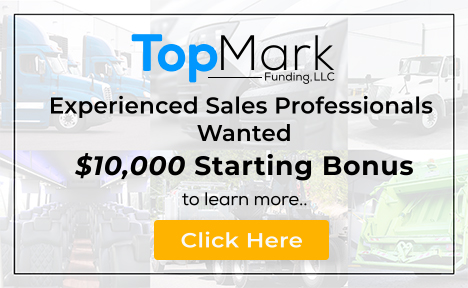 [headlines]
-------------------------------------------------------------
How Do You Rank with Your Peers?
Sales Makes it Happen by Scott Wheeler, CLFP
Originators in the equipment leasing and finance industry have an exceptional opportunity to maximize their personal incomes. Top originators in the industry fund millions of dollars of essential equipment each month and deliver exceptional value to their commercial clients. Even relatively new originators are becoming top producers in a rather short time span. The market is strong and the industry offers well above-average compensation for those professionals who are willing and capable of investing their talent in building meaningful relationships with both equipment vendors and commercial end-users.
How do you rank with your peers?
Wheeler Business Consulting actively shares important industry data with its clients and readership. You are invited and encouraged to complete our annual compensation and production survey. The results will be posted in our monthly newsletter and on our website.

Click https://www.surveymonkey.com/r/3KBMDCL to participate in this year's compensation and income survey and discover how you rank among your peers. Results to be published in Wheeler Business Consulting Newsletter as well as Leasing News.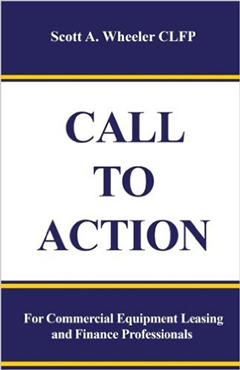 Order via Amazon: https://www.createspace.com/5355516

Scott A. Wheeler, CLFP
Wheeler Business Consulting
1314 Marquis Ct.
Fallston, Maryland 21047
Phone: 410 877 0428
Fax: 410 877 8161
Email: scott@wheelerbusinessconsulting.com
Web: www.wheelerbusinessconsulting.com
Sales Makes it Happen articles:
http://www.leasingnews.org/Legacy/index.html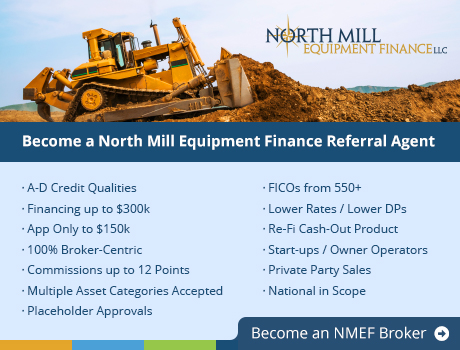 [headlines]
-------------------------------------------------------------
New Hires/Promotions in the Leasing Business
and Related Industries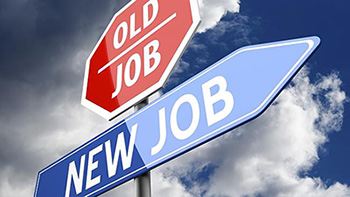 Steve Bender was hired as Director of Syndication, SI Capital, Farmington Hill, Michigan. Previously, he was Director, CIT Capital Equipment Finance (August, 2015 - July, 2019); VP, Huntington Bank (January, 2011 - August, 2015). Education: Michigan State University. https://www.linkedin.com/in/steve-bander-31b08b11/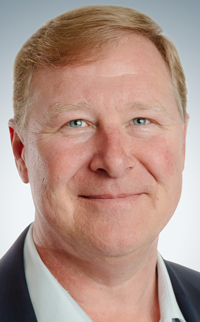 Steve Cass was hired as Vice President, Sheer Access Capital, Wayne, Pennsylvania. Previously, he was Chief Business Development Strategist, Partner, Sheer Venture Solutions (December, 2016 - Present); Vice President, Frudakis Studio (April, 2015 -- Present); Chief Media & Marketing Strategist, Jamis Sales Success (October, 2013 - December, 2016); Vice President, Lenfest Broadcasting (December, 2004 - July, 2013); General Sales Manager, Market Connect Network (2003 - 2004); Sales supervisor, Radius Communications/Comcast (1996 - 1999); Account Executive, Metrobase Cable Advertising (1988 - 1997). Education: University of Pennsylvania, Bachelor of Arts (B.A.) Clinical Psychology (1982 - 1985). Lower Merion High School (1977 - 1980). https://www.linkedin.com/in/steveacass/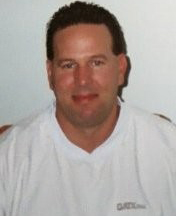 Tom Clark was hired as Regional Vice President, MUL Railcars, Inc, a subsidiary of Mitsubishi UFG Lease & Finance Company Limited, Portland, Oregon. ". For the past 20 years, he served with GATX Corporation of Chicago, Illinois, most recently as Vice President, Sales, managing the Midwest regional sales team. Mr. Clark has specific expertise in leasing railcars to the chemical, petrochemical, petroleum and agricultural markets." https://www.linkedin.com/in/thomas-clark-61742b4/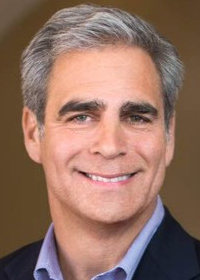 Mark Cameron was hired at Avidbank, San Jose, California as Senior Vice President and Division Manager, Structured Finance Division. He previously was Managing Director, Specialty Finance Division, Square 1 Bank (December, 2013 - June, 2019); President and Co-Founder, Sand Hill Finance, LLC (June, 2004 - December, 2013); Principal, Sand Hill Capital (April, 2000 - February, 2003); SVP, Division Manager, imperial Bank (1997 - 2000); Vice-President, Silicon Valley Bank (October, 1993 - October, 1997). https://www.linkedin.com/in/mark-cameron-89572a4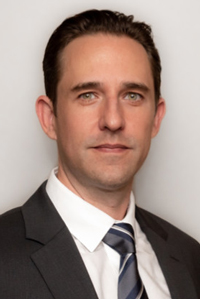 Toby Gelinas was hired as Executive Vice President & Senior Partner, DFS Solutions, LLC, Vancouver, British Columbia, Canada. Previously, he was Western Regional Sales Manager, CLE Capital/a subsidiary of the Hitachi Capital Group (August, 2015 -June, 2018); National Manager, Transportation & Construction, National Leasing (November, 2010 - August, 2016); National Account Manager, Relational Technology Solutions (January, 2008 - November, 2009); Account Executive, CIT Financial Ltd. (January, 2005 - December 2007). Education: Queen's University. Bachelor of Arts (B.A.), Political Science and Government (1992 - 1996). The University of Glasgow. https://www.linkedin.com/in/toby-gelinas-2122648/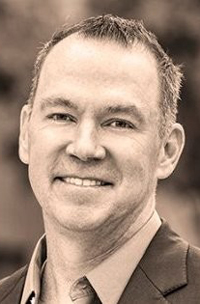 Mark Lange was hired by Avidbank, San Jose, California, as Senior Vice President. He is based in Boston, Massachusetts. He "...will lead the national business development efforts for the Structured Finance Division. He previously was SVP, Specialty Finance, Venture Banking, Pacific Western Bank, May, 2019 - July, 2019; SVP, Specialty Finance, Square 1 Bank (July, 2015 - April, 2019); BDM, Boston Financial & Equity Corporation (December, 2006 - June, 2015); Business Advisor, Mauritania West Africa, Peace Corps ( June, 2003 - June, 2015); Regional Director, Pentech Financial Services (June, 2002 - May, 2003); National Account Executive, Boston Financial & Equity Corporation (March, 1999 - May, 2002). Education: University of Rhode Island. Bachelor of Science (BS), Finance. (1982 - 1987). https://www.linkedin.com/in/markalange/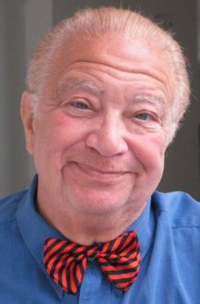 Paul Lipschutz was hired as VP, Strategy, Sheer Acquisition Capital, Wayne, Pennsylvania. Previously, he was Partner, Sheer Venture Solutions (January, 2015 - April, 2019); CEO, Paul Lipschutz & Affiliates (January, 2015 - Present); Commercial Financing, PHD Financial LLC (June, 2015 - June, 2017); President, Paul Lipschutz Consulting (January, 2012 - May, 2015); WaterPure International (August, 2005 - December, 2011); CEO, Collectible Concepts Groups (January, 1992 - December, 2005); CEO, Certified Autographs & Sports Management (January, 1985 - December, 1994). Education: Immaculata University, Master of Business Administration, MBA Entrepreneurship/Entrepreneurial Studies (2019 ). The Wharton School, BS E., Economics. Activities and Societies; intramural Rugby & Fencing. MBA Course, Temple University.
https://www.linkedin.com/in/paul-lipschutz-628098a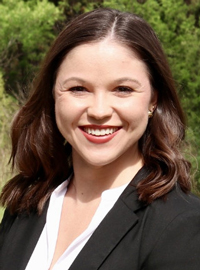 Kathryne Ann Smithson was promoted to Credit Manager, 360 Equipment Finance, Austin, Texas. She joined the firm June, 2017, as Business Development Manager. Previously, she was Accountant, Financial Analyst Program, Southern Western University, starting April, 2015; promoted April, 2016, Statistician, Financial Analyst Program. Treasurer, Philanthropy Chair, Apparel Chair, Zeta Tau Alpha Fraternity, Lambda Chapter (January, 2014 - May, 2017); Tutor, Self-Employed (August, 2013 - May, 2017); Research and Development/Project Management Intern, AIB, Inc. (May, 2015 - July, 2016); Math and SAT/ACT Tutor College Nannies and Tutors (January, 2015 - June, 2015); Math Instructor, Mathnasium, The Math Learning Center (May, 2014 - August, 2014). Volunteer: BIG Event, Southwestern University (2014 - 2016). Bilingual Kindergarten Mentor, Mitchell Elementary (January, 2015 - May, 2015). Education: Southwestern University. Bachelor of Arts (BA), Business & Mathematics 3.82. Activities and Societies: Zeta Tau Alpha, Phi Beta kappa Honor Society, Pi Mu Epsilon Math Honor Society, Financial Analyst Program, Dance & Spirit Team, HEAT, Paideia, Global Health Research Cluster. IES Abroad, International Business and Mathematics (2014). Katy High School. 4.69 (2009 - 2013). Activities and Societies: Bengal Brigade Dance Team, Mu Alpha Theta Math Honor Society, National Honor Society, Peer Mentors, UIL Math Calculator Applications Team. https://www.linkedin.com/in/kathrynesmithson/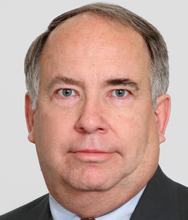 Alan Zeppenfeld was hired as Director, Portfolio Acquisition, Sheer Acquisition Capital, Wayne, Pennsylvania. Previously, he was Senior Consultant, Sheer Venture Solutions (October, 2018 - Present); Managing Director, Zenith Capital Partners (July, 2015 - Present); Managing Director, Auto Zest, LLC (November, 1992 - Present); Director of Project Management, JGD Investors, Inc. (May, 2011 - June, 2015); Director, Business Development, Resolvion (2011 - May, 2011); Director Business Development, Sequent Asset Management (December, 2010 -May, 2011); Director, Business Development, JDR Solutions (2010 - May, 2011); Vice President, Portfolio Financial Servicing Company (2007 - July, 2010); Director Asset Management (Lanier Worldwide (June, 1997 - June, 1999); VP Operations, DVI (1995 - 1996). He joined Xerox 1973 as Manager; promoted June, 193 Manager, XAS). Volunteer: Certified Mentor, SCORE Mentors (April, 2017 - Present). Education: Gannon University. Master of Business Administration (M.B.A.), Management. Harvard University, Strategic Marketing Management. Rochester Institute of Technology. Executive Management Program. Stayer University, Finance and Financial Management Services.
https://www.linkedin.com/in/alanzeppenfeld/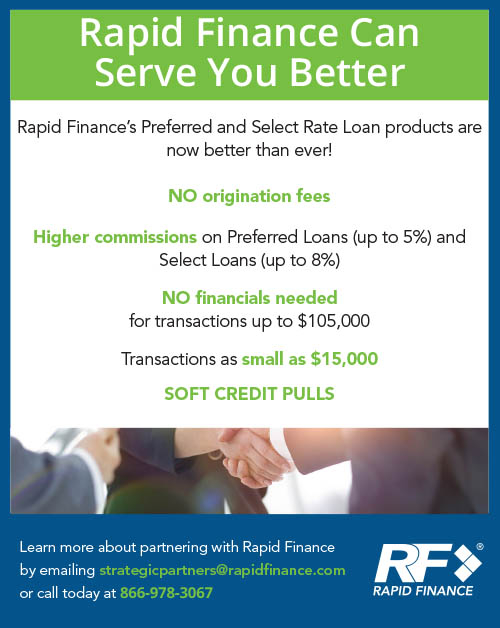 [headlines]
-------------------------------------------------------------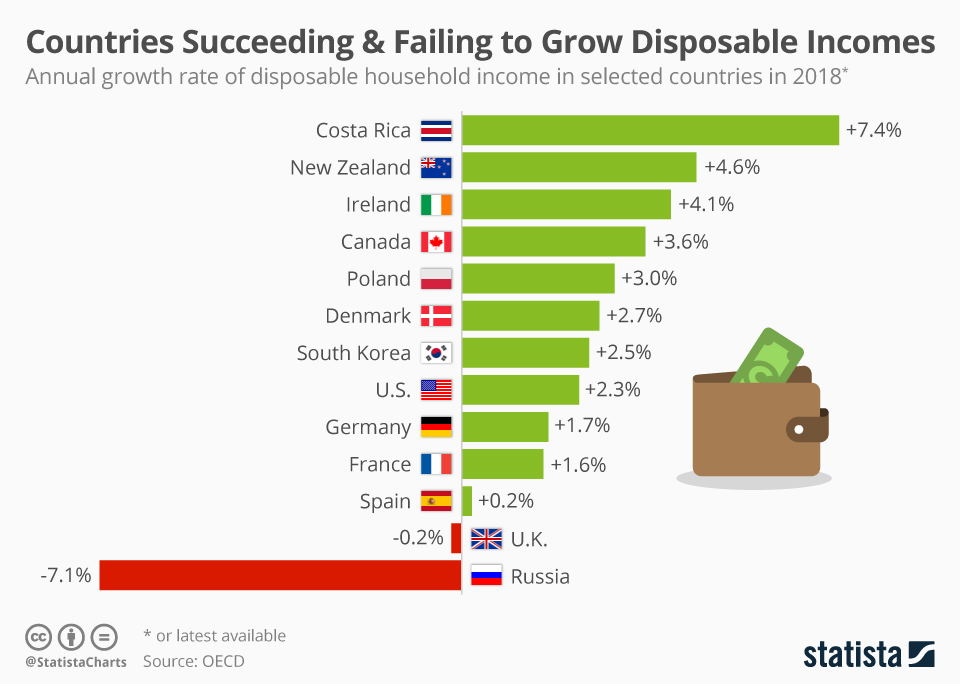 The UK and Russia were the only countries listed in OECD statistics that were unsuccessful in growing their disposable incomes recently. While Russian average disposable household incomes took a big hit and showed a decrease of over 7 percent, UK households suffered a minor decrease in disposable income, which shrank by 0.2 percent in 2017.
The biggest growth of disposable income took place for Costa Ricans, who had 7.4 percent more spending money in 2016 than the year before. Eastern European nations mostly beat out Western European countries, with the exception of Ireland, where disposable incomes grew by 4.1 percent.
UK disposable incomes floundered because wages could not keep up with rising prices, according to "This is Money." More people were putting money away for retirement in the UK, also decreasing disposable incomes.
By Katharina Buchholz, Statista
https://www.statista.com/chart/18655/growth-and-decline-of-disposable-incomes-oecd-countries/
[headlines]
--------------------------------------------------------------
##### Press Release ############################
SVS Launches Sheer Acquisition Capital
$1 Million to $50 Million

Sheer Venture Solutions, a concierge merchant banking firm Headquartered in Philadelphia, PA today announced the formation of a new division, Sheer Acquisition Capital, to increase its presence and participation in the equipment leasing industry.
The new division will be focused on acquiring lease portfolios and originating leases in the construction equipment and transportation segments in the United States and Canada.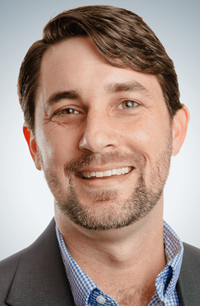 According to CEO Chris Schiavino, Founder and CEO, Sheer Venture Solutions, "Leasing has always been an integral component of the services that SVS provides to our client base of emerging and early stage companies. A recent influx of private equity capital has enabled us to create SAC and greatly expand our leasing industry presence".
SAC will be acquiring performing and non-performing B & C credit portfolios from $1M to $50M, and will utilize its broad capabilities in lease servicing, asset management, collections and remarketing to maximize the return from its investments.
Joining Schiavino in the management of the new division are Steve Cass VP Marketing, Paul Lipschutz VP Strategy, and Alan Zeppenfeld Director Portfolio Acquisition.
More information on SAC is available at www.sheer.capital


[headlines]
--------------------------------------------------------------
##### Press Release #############################
Ascentium Capital Reports 26% Growth
Quarter-Over-Quarter in Funded Volume

Ascentium Capital LLC reported $394.6 million in funded volume during the second quarter, representing a 26.0% increase quarter-over-quarter and the management of $2.3 billion in assets.
The Company experienced four consecutive months of record funding volume.

Chief Executive Officer, Tom Depping, said, "Ascentium has secured significant momentum through our deep market specialization combined with a decision platform that helps us identify more customers inside our risk profile while meeting the goal to deliver fast lending decisions.
"Additional investments in our operational systems will allow us to be a continued force in equipment financing."

Richard Baccaro, Chief Sales and Marketing Officer at Ascentium remarks," Ascentium Capital continues to expand its sales organization with tenured vendor and direct representatives. Sales personnel may work remotely or in the Company's major office locations including Arizona, California, Michigan, New Hampshire, New Jersey and Texas.
"Our sales and marketing strategy continues to capture market share as we accelerate investment in our national sales recruitment, Ascentium University sales training program and our technology platform. We look forward to a successful second half of 2019."
As a direct lender, Ascentium Capital LLC specializes in providing a broad range of financing, leasing and small business loans. The Company's offering benefits equipment manufacturers and distributors as well as direct to businesses nationwide. For more information, please visit www.AscentiumCapital.com



[headlines]
--------------------------------------------------------------

### Press Release ############################
ELFA Survey of Equipment Finance Activity
Reports New Business Volume Grew 4.4% in 2018

Web seminar on Aug. 6 will highlight findings from report
Washington, D.C. — New business volume grew 4.4% in the equipment finance industry in 2018, according to the 2019 Survey of Equipment Finance Activity (SEFA) released on Tuesday, July 9, 2019 by the Equipment Leasing and Finance Association (ELFA). The rise was lower than the 6.9% increase achieved in 2017 but surpassed real GDP, which grew 2.9% in 2018. The rise in new business volume marked the ninth consecutive year that businesses increased their spending on capital equipment. The SEFA report covers key statistical, financial and operations information for the $1 trillion equipment finance industry, based on a comprehensive survey of 126 ELFA member companies.
ELFA also released a companion report to the 2019 SEFA called the 2019 Small-Ticket Survey of Equipment Finance Activity. The report, which focuses on small-ticket and micro-ticket equipment transactions among the SEFA respondents, found that new business volume in the small-ticket space grew by 9.6% in 2018.
Survey Highlights
Key findings for 2018 as reported in the 2019 SEFA include:
New business volume grew 4.4% in 2018. By organization type, independents saw a 14.6% increase in new business volume, captives saw a 6.1% increase and banks saw a 2.9% increase. By market segment, new business volume grew 9.3% in the small ticket segment and 3.7% in middle ticket and declined 1.8% in large ticket.
From an asset perspective, the top-five most-financed equipment types were IT and related technology services, transportation, construction, agricultural and office machines. The top five end-user industries representing the largest share of new business volume were services, wholesale/retail, transportation, agriculture and industrial and manufacturing.
Delinquencies edged up in 2018 to 4.5%, from 4% in 2017. Delinquencies have been on the rise since 2013 when only 1.2% of receivables were over 31 day past due.
Charge-offs also increased sharply from 0.27% of average receivables in 2017 to 1.14% in 2018.
Credit approvals increased slightly and while the percentage of approved applications being booked dropped slightly, there was an increase in total dollars booked.
Employment levels grew moderately by 2.1%.
PricewaterhouseCoopers LLP administered the 2019 SEFA. The results were compiled from surveys sent to 388 eligible ELFA member companies in the first quarter of 2019. A total of 126 companies submitted 2018 U.S. domestic lease and loan data.

ELFA President and CEO Ralph Petta, said, "The equipment finance industry saw positive growth overall in 2018, as reported in the 2019 Survey of Equipment Finance Activity,
"We are pleased to share this important industry data and we are excited to roll out new SEFA offerings this year. In addition to the traditional SEFA report, the Interactive SEFA Dashboard and the personalized MySEFA tool will allow users to crunch the numbers in new ways and make better, more data-driven decisions. We thank all the ELFA member respondents, without whom this leading industry data source would not be possible."
Access the 2019 SEFA Survey Results
The latest survey data are available in a variety of formats. Learn at www.elfaonline.org/SEFA:
Web Seminar: ELFA will host a web seminar on Aug. 6 to report the SEFA results.
Full SEFA Report: The 300-page SEFA Report and companion Small-Ticket SEFA Report offer comprehensive performance metrics for 126 equipment finance companies.
Interactive SEFA Dashboard: This online dashboard showcases executive summary data from a decade of SEFA reports.
MySEFA: This interactive data tool lets SEFA survey respondents track their own operational and performance statistics and compare them against their peers.
Infographics
Download free visualizations of the SEFA, including "Equipment Financing on the Rise," a snapshot look at key take-aways from the 2019 SEFA, and "Top 6 Ways to Use the SEFA," featuring tips for leveraging the data effectively, at www.elfaonline.org/SEFA.
About ELFA
The Equipment Leasing and Finance Association (ELFA) is the trade association that represents companies in the $1 trillion equipment finance sector, which includes financial services companies and manufacturers engaged in financing capital goods. ELFA members are the driving force behind the growth in the commercial equipment finance market and contribute to capital formation in the U.S. and abroad. Its 580 members include independent and captive leasing and finance companies, banks, financial services corporations, broker/packagers and investment banks, as well as manufacturers and service providers. For more information, please visit www.elfaonline.org.
#### Press Release #############################
[headlines]
--------------------------------------------------------------
Fernando's View
By Fernando F. Croce
Breezy blockbusters ("Gloria Bell") and unsettling horror ("Midsommar") come to theaters, while DVD releases offer compassionate drama ("Gloria Bell"), a hallucinatory trip ("Climax"), and a sweeping classic ("War and Peace").
In theaters: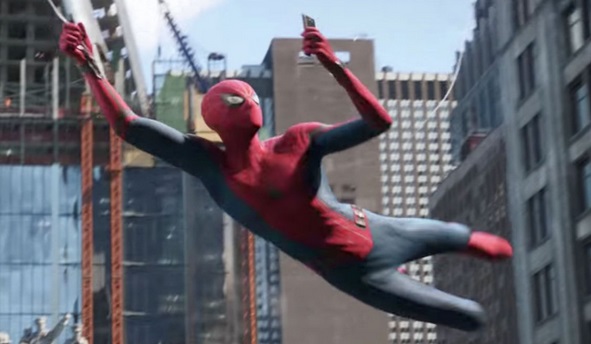 Spider-Man: Far From Home (Columbia Pictures): After the gargantuan scale of the most recent Marvel superhero movies, it's refreshing to spend the latest installment in a more laidback road trip with Spider-Man and company. In the wake of the game-changing events in "Avengers: Endgame," Peter Parker (Tom Holland) is determined to take a break from his heroic alter-ego and focus on romance with Mary Jane (Zendaya). However, his plans for getting back to his normal life are thwarted by the arrival of a new villain: Mysterio (Jake Gyllenhaal), a Hollywood reject who's put his special-effects powers to nefarious, mind-controlling use. Directed by "Homecoming's" Jon Watts, the film sticks to the Marvel formula of robust action, breezy jokes and charismatic players, but with an added lightness that's especially welcome.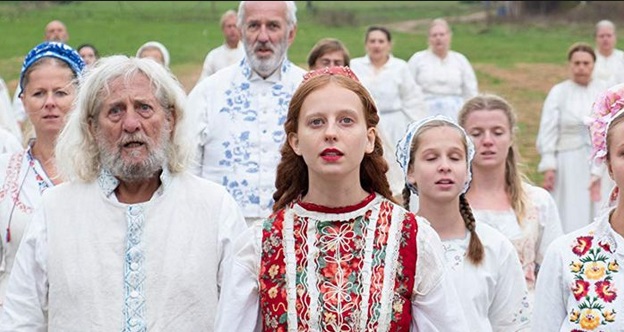 Midsommar (A24): After the harrowing debut of "Hereditary," director Ari Aster spins another hallucinatory tale of fright and sorrow with this intense follow-up, which has invited comparison with the classic "The Wicker Man." The traumatized heroine this time around is Dani (Florence Pugh), a student freighted with concern about a suicidal sister and a bad relationship with her boyfriend. Said boyfriend, Christian (Jack Reynor), hopes that their romance can be saved by a visit to a Scandinavian village, where a placid community gets ready for a special festival. What seems like a relaxing trip quickly spirals into a waking nightmare as the villagers' true intentions emerge. Using unnerving cinematic style to give terror a palpable form, Aster's darkly-humored fable plays on the audience's nerves and builds to a dread-chocked climax.

Nextflix: Though he never got the chance to take the center stage, character actor Billy Drago (1949-2019) always stole scenes with his cool menace and chilling eyes. So check out Netflix for his best roles, which include "Pale Rider" (1985), "The Untouchables" (1987), "Delta Force 2" (1990), and "Mysterious Skin" (2004).
On DVD: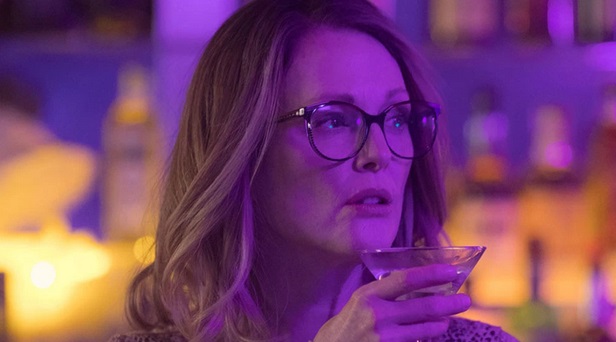 Gloria Bell (A24): One of the greatest living actresses, Julianne Moore delivers a characteristically powerhouse performance in this compassionate drama, a remake of an acclaimed Chilean film from the original's own director, Sebastian Lelio. Moore stars as the eponymous protagonist, a Los Angeles divorcée who escapes her dull job by emerging herself into the raucous night life of disco clubs. It's during one of her carefree strolls that she meets Arnold (John Turturro), who rekindles her taste for romance while emotionally complicating her relationship with her children (Michael Cera, Caren Pistorius). Though the broad lines of the story are scarcely new in this melodramatic genre, the film makes up for them with intimacy and verve. Above all, it gives an ample stage to Moore, who masterfully blends vulnerability and ardor.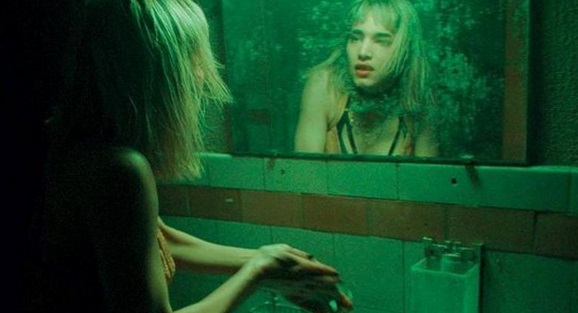 Climax (A24): Never one to shy away from a shock effect, French provocateur Gaspar Noé ("Irreversible") pulls out all the stops in this one-of-a-kind cinematic hallucination. The plot has a group of dancers gathering for interviews and rehearsals, but plot is the first thing that goes out the window in this whirlpool of cinematic sensation. The stage is set for kinetic dance numbers, which soon bleed into vigorous partying as somebody spikes the drinks and reality becomes increasingly difficult to differentiate from fantasy. Is this just a bag drug trip, or have the portals of Hell actually opened up? Noé visualizes the characters' strange sensations with a wide array of immersive camerawork and an exhilarating soundtrack. Clearly not for everybody, but for game viewers this is a remarkable trip. With subtitles.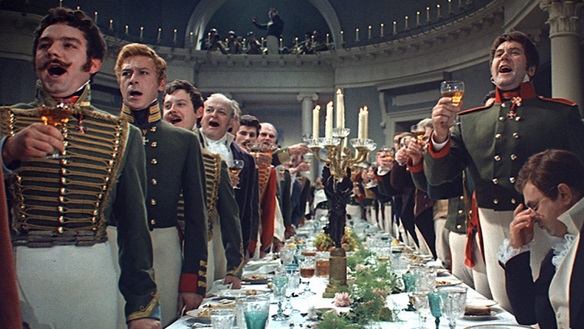 War and Peace (Criterion): Tolstoy's classic novel gets the big-screen treatment in this mammoth Russian epic from 1966, available at last on DVD. Set against the backdrop of the Napoleonic Wars, the sprawling story follows the travails of three intertwined characters: Prince Andrei Bolkonsky (Vyacheslav Tikhonov), determined to be a hero to his country; his friend Pierre Bezukhov (Sergei Bondarchuk), a nobleman's illegitimate son; and Natasha Rostova (Lyudmila Savelyeva), the tempestuous young noblewoman at the center of the triangle. Combining the historically sweeping and the romantically intimate, the main characters endure fire and snow as their lives and country are changed forever. Directed by Bondarchuk himself, the film is an all-out attempt to outdo Hollywood glamour and passion, and the remarkable results have indeed been described as a Soviet "Gone with the Wind." With subtitles.
[headlines]
--------------------------------------------------------------
Shepherd/Rottweiler
Sacramento, California Adopt a Dog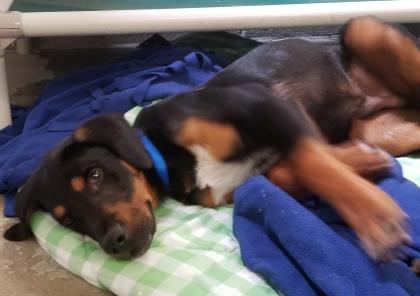 McFlurry
ID# 42122496
Male
5 months, 6 days
Size: Large
Color: Black/Tan
Neutered
Declawed: no
Site; Adoptions
Location: Dog Runs, Adoptions
Intake Date: 7/7/2019
Adoption Price: $160
Stage: Available
About Me:
I don't have a history with dogs, but bring yours down here for me to meet with and see how we get along!
I don't have a history with cats, but may do well with them with a slow introduction.
I don't have a history with children, but may do well with them!
Sacramento SPCA
6302 Florin Perkins Road
Sacramento, CA 95828
916-383-7387
https://www.sspca.org/post/online-form
Adoption Center Hours:
Wed-Sun: 11am - 6pm
[headlines]
--------------------------------------------------------------
ELFA Lease and Finance Accountants Conference
September 16, 2019 - September 18, 2019
Hilton Chicago, Chicago, Illinois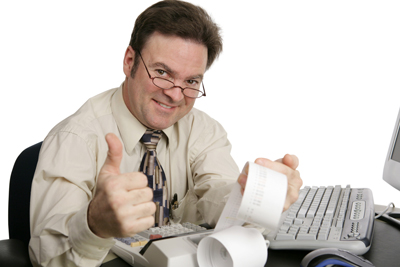 Introduction to the Leasing and Finance Industry
Discussion Leader:


SHAWN HALLADAY
Managing Principal
The Alta Group
Presenters:


RODNEY W. HURD
CFO
Bridgeway Capital Advisors


AMIE SWEENEY
Vice President
CBRE
Conference Speakers:
https://cvdata.elfaonline.org/cvweb/cgi-bin/eventsdll.dll/EventInfo?SESSIONALTCD=LAC19
Pricing:
https://cvdata.elfaonline.org/cvweb/cgi-bin/eventsdll.dll/EventInfo?SESSIONALTCD=LAC19
Brochure:
https://cvdata.elfaonline.org/cvweb/cgi-bin/documentdll.dll/view?DOCUMENTNUM=2444
[headlines]
--------------------------------------------------------------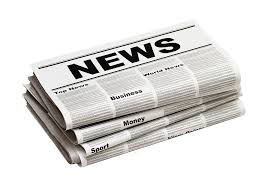 News Briefs----
Debt Piles Up!
Deficit 25% Higher Since Election
https://thehill.com/opinion/finance/452045-make-americas-deficits-great-again
A major American steelmaker has lost 70% of its market value
since Trump slapped steep tariffs on the metal last year
https://www.businessinsider.com/trump-tariff-impact-on-steel-industry-billions-lost-protectionism-2019-7
Boeing again reports no new orders for 737 Max
as planes stay grounded after crashes
https://www.cnbc.com/2019/07/09/boeing-again-reports-no-new-orders-for-737-max-as-planes-remain-grounded.html
American Airlines says Boeing 737 Max grounding
cost it $185 million in the second quarter
https://www.cnbc.com/2019/07/10/american-airlines-says-boeing-737-max-cost-185-million-in-the-second-quarter.html
Mexican-made autos stream across border at record rate
in first half of 2019
https://www.cnbc.com/2019/07/09/mexican-made-autos-made-up-16percent-of-us-market-in-first-half-of-2019.html
China/ U.S. Differ Over Agricultural Purchases
China is said to have denied making any explicit commitment
https://www.nytimes.com/2019/07/10/us/politics/us-china-trade-war.html
Foreclosures in Western U.S. a Cause for Concern
largest rise of distressed properties in the second half of 2019
https://dsnews.com/daily-dose/07-10-2019/survey-western-u-s-a-cause-for-concern

[headlines]
--------------------------------------------------------------


You May Have Missed---
Seven Bombshells in the Blackjewel Bankruptcy
A coal baron's testimony reveals financial failure
and Shocking incompetence - Owes over $100 million
https://www.sightline.org/2019/07/09/blackjewel-bankruptcy-seven-bombshells/
[headlines]
--------------------------------------------------------------
THE GREATEST HITTER THAT EVER LIVED
by Ken Wasnock
He is "The Kid," "The Splendid Splinter," "Thumper," "Teddy Ballgame," he is Theodore Samuel Williams, the greatest hitter who ever lived, the last of the .400 hitters.
He made his name with a stick of ash,
He carved his memory with each mighty crash
What he did fulfilled his greatest dreams
Clouting that little orb with the hand stitched seams
He parried with pitchers with the keenest of eye
With all of their wizardry they couldn't get by
He beat them with patience, his perfected skill
Few were up to overcoming his enduring will
With practice and determination he earned his wage
Towering over home plate was his center stage
Quick and smooth, the sweetest swing
In a game of hitters he was truly King
From start to finish he awed fan and foe
From April to October he was a one man show
On a gray cloudy day he shined like the Sun
His final at bat he bid us farewell with number 521
Heroes come and go but for me it'll never be the same
None can compare to the Splendid Splinter, the Legend
Mr. Teddy Ballgame.
[headlines]
--------------------------------------------------------------

Sports Briefs---

How much would you pay for the gloves
that sealed the Cubs' World Series win?
https://www.chicagobusiness.com/consumer-products/how-much-would-you-pay-gloves-sealed-cubs-world-series-win
Megan Rapinoe Steals the Show at the Women's World Cup Parade
https://www.nytimes.com/2019/07/10/sports/soccer/soccer-parade.html?action=click&module=News&pgtype=Homepage
Which 49ers receiver will make the big leap?
https://www.pressdemocrat.com/sports/9763397-181/which-49ers-receiver-will-make
Raiders could be the talk of NFL's preseason
https://www.pressdemocrat.com/sports/9782857-181/raiders-could-be-the-talk
Joe Montana's 500-acre Napa Valley estate listed for $29 million
https://www.sfgate.com/realestate/article/Joe-Montana-Calistoga-Tuscan-villa-Napa-Valley-14085714.php
Sources: Texans won't hire full-time GM for 2019
http://www.theredzone.org/Blog-Description/EntryId/77171/Sources--Texans-won-t-hire-full-time-GM-for-2019
[headlines]
--------------------------------------------------------------


California Nuts Briefs---


Santa Clara approves big mixed-use complex
near proposed BART station
https://www.mercurynews.com/2019/07/10/santa-clara-approves-big-mixed-use-complex-near-proposed-bart-station/
Santana Row's big new office campus gets underway
this month in San Jose
https://www.mercurynews.com/2019/07/09/santana-rows-big-new-office-campus-gets-underway-this-month-in-san-jose/
51,000 acre cattle ranch in SF East Bay goes up for sale
https://www.mercurynews.com/2019/07/09/vast-cattle-ranch-in-east-bay-goes-up-for-sale/

[headlines]
--------------------------------------------------------------



"Gimme that Wine"

http://www.youtube.com/watch?v=EJnQoi8DSE8
Pairing: Have a glass of pinot with beef, duck or a mushroom burger
https://www.pressdemocrat.com/lifestyle/9751893-181/pairing-pedroncelli-pinot-noir-is
First Annual "Women in Wine: Fermenting Change in Oregon" Sells Out
https://www.winebusiness.com/news/?go=getArticle&dataId=216453
Sonoma Valley Wine History Weekend July 27- 28
https://www.winebusiness.com/news/?go=getArticle&dataId=216516
Napa Valley Vintners Become First North American
Wine Trade Association to Commit to Porto Protocol
https://www.winebusiness.com/news/?go=getArticle&dataId=216380
J. Lohr Vineyards & Wines Winemaker Kristen Barnhisel
Confirmed as ASEV President for 2019-2020
https://www.winebusiness.com/people/?go=getPeopleArticle&dataId=216349
Alexander Valley Winegrowers Introduces Access Alexander Valley, An Evening of Alexander Valley Wines, Local Cuisine,
and Entertainment August 30, 2019
https://www.winebusiness.com/news/?go=getArticle&dataId=216351
Free Wine App
https://www.nataliemaclean.com/mobileapp/

Wine Prices by vintage
http://www.winezap.com
http://www.wine-searcher.com/
US/International Wine Events
http://www.localwineevents.com/
Leasing News Wine & Spirits Page
http://two.leasingnews.org/Recommendations/wnensprts.htm
[headlines]
----------------------------------------------------------------
This Day in History
1656 - Ann Austin and Mary Fisher, two Englishwomen, become the first Quakers to enter the American colonies when the ship carrying them lands at Boston in the Massachusetts Bay Colony. The pair had come from Barbados, where Quakers had established a center for missionary work. The Religious Society of Friends, whose members are commonly known as Quakers, was a Christian movement founded by George Fox in England during the early 1650s. Quakers opposed central church authority, preferring to seek spiritual insight and consensus through egalitarian Quaker meetings. They also advocated sexual equality, and became some of the most outspoken opponents of slavery in early America. Shortly after arriving in Massachusetts, Austin and Fisher, whose liberal teachings enraged the Puritan colonial government, were arrested and jailed. After five years in prison, they were deported back to Barbados. In October of 1656, the Massachusetts colonial government enacted their first ban on Quakers, and on 20 October 1658, ordered Quakers banished from the colony "under penalty of death." On 27 October 1659, William Robinson and Marmaduke Stevenson became the first Quakers to be executed in America when they were hanged from an elm tree on Boston Common. Mary Dyer was sentenced with them but reprieved and warned not to return to Boston. She did, and was hanged on 01 June 1860. In the mid-eighteenth century, John Woolman, an anti-slavery Quaker, traveled the American colonies, preaching and advancing the abolitionist cause. He also organized boycotts of products made by slave labor, and was responsible for convincing many Quaker communities to publicly denounce slavery. Another of many important abolitionist Quakers was Lucretia Mott, who worked on the Underground Railroad in the nineteenth century, helping lead fugitive slaves to freedom in the Northern states and Canada. In addition to her anti-slavery crusade, Mott later became a leader in the movement for women's rights.
1735 - Mathematical calculations suggested that it is on this day that Pluto moved inside the orbit of Neptune for the last time before 1979.
1767 - Birthday of John Quincy Adams (d. 1848), Braintree, Massachusetts Bay Colony. He was the first U.S. President, sixth overall, whose father had also been President of the United States. He also has the uniqueness for serving 17 years as a member of Congress from Plymouth, Massachusetts, after serving one single term as President. He died February 23, 1848, at the House of Representatives (in the same room in which he had taken the presidential oath of Office March 4, 1825).
http://www.whitehouse.gov/history/presidents/ja6.html
1786 - Morocco agreed to stop attacking American ships in the Mediterranean for a payment of $10,000.
1796 – The US took possession of Detroit from the British under the Jay Treaty.
1798 - President John Adams signed the bill that re-established the Marine Corps. The Continental Congress had disbanded the service in April of 1783 at the end of the American Revolution. The Marine Corps, however, recognizes its "official" birthday to be the date that the Second Continental Congress first authorized the establishment of the "Corps of Marines" on 10 November 1775. To add to the confusion of the Corps' actual "historical" birthday, on 1 July 1797, Congress authorized the Revenue cutters to carry, in addition to their regular crew, up to "30 marines." Congress directed the cutters to interdict French privateers operating off the coast during the Quasi-War with France and thought the additional firepower of 30 marines would be needed by the under-manned and under-gunned cutters. It is unknown if any "marines" were enlisted for service with the Revenue cutters during this time.
1804 - Alexander Hamilton was fatally wounded in a pistol duel with Aaron Burr. Since New Jersey did not have a law against dueling at the time, Burr and Hamilton, both New Yorkers, crossed the Hudson to Weehawken, New Jersey. New York had banned the practice earlier, partly due to Hamilton's own campaign efforts after his son was killed in a duel. Hamilton had fought Burr's run for the presidency in 1800, and for the governorship of New York in 1804, when Hamilton and others suspected that Burr intended to attach New York to the disgruntled New England states in a plan to disunite from the Union and form a northern confederacy. Jefferson and Burr had equal electoral votes, throwing the election to the House where each state would have one vote. There were 35 ballots in a row, deadlocked, until the 36th, and Burr became Vice-President (there were separate elections for the office at that time). Burr challenged Hamilton, who deliberately misfired before Burr fired with the intent to kill. Burr was later tried for treason in an attempt to have Southern states secede from the union and join Mexico. http://memory.loc.gov/ammem/today/jul11.html
1806 - James Smith, signer of the Declaration of Independence, born 1719 at Dublin, Ireland, died. His family immigrated to Pennsylvania when he was ten and his father was a successful farmer. He was appointed to the provincial convention in Philadelphia in 1775, the state constitutional convention in 1776, and was elected to the Continental Congress the same year. He remained in Congress only two years, and as Congress was meeting in Philadelphia in those days, provided his office for meetings of the Board of War.
http://www.ushistory.org/declaration/signers/smith.htm
1819 - Birthday of Susan Bogert Warner (d. 1885), NYC. She wrote, under the name of "Elizabeth Wetherell", thirty novels, many of which went into multiple editions. A remarkably prolific and popular author, she is said to be the first U.S. author to sell a million copies of a book. She collaborated on several with her sister Anna Bartlett Warner (b. 08-31-1827), also a successful writer.
http://en.wikipedia.org/wiki/Susan_Warner
1838 - Birthday of John Wanamaker (d. 1922), Philadelphia. Founder of Wanamaker's Department Store, at Philadelphia. A merchant, religious leader, civic and political figure, he was considered by some to be an early proponent of advertising and a "pioneer in marketing." He opened his first store in 1861, in partnership with his brother in-law, called "Oak Hall", at Sixth and Market Streets in Philadelphia, adjacent to the site of George Washington's Presidential home. In 1889, Wanamaker began the First Penny Savings Bank in order to encourage thrift. That same year, he was appointed Postmaster General by President Benjamin Harrison. Wanamaker was credited by his friends with introducing the first commemorative stamp, and many efficiencies to the Postal Service. He was the first to make plans for free rural postal service in the United States, although the plan was not implemented until 1897.
1846 - The American flag replaced the California Republic flag at Sutter's Fort today. As soon as he received word that the U.S. and Mexico were at war, John Fremont quickly enrolled local Anglo settlers, mostly recent immigrants from Missouri and Iowa, into a militia force. Numbering about 500 men, Fremont moved the battalion south toward Los Angeles. He soon took the city without a fight. In fact, except for one small engagement of Mexican cavalry against a force of Army Regulars lead by General Stephen Kearny, coming into California from New Mexico, the rest of the colony willingly accepted American control.
1848 - Governor of California, Gen. Richard Barnes Mason, visited gold fields to gather information for a report to the U.S. Government. He was accompanied by his aide, Capt. William T. Sherman.
1854 – Birthday of actress Georgiana Barrymore (d. 1893) at Philadelphia, PA. She is the mother of John, Ethel, and Lionel Barrymore and her maiden name, Drew, is that of her great, great granddaughter and current actress.
1855 - Word arrived that Los Angeles yesterday suffered the heaviest earthquake ever felt there. Hardly a building escaped damage. Residents said the quake lifted the ground and then twisted it. Bells of the San Gabriel Mission Church were thrown down by the tremor.
1864 - General Jubal A. Early, commanding Confederate troops attempting to draw Union forces away from Richmond, broke through inadequate Union forces southeast of Frederick, MD., and entered the District of Columbia. His goal was to attack the White House, as was General Lee's original goal when his troops were caught at Gettysburg. At this time, the Union was aware of the original thrust by Lee and his forces and had been re-enforcing the capital. Noting that hastily ordered federal reserves were arriving in significant numbers, Early withdrew the next night. He continued to harass Union forces from Shenandoah Valley until the Battle of Cedar Creek in October. He was elevated by Lee to Lt. General. He was very loyal to Lee and an ardent critic of General Longstreet.
http://www.jubalearly.org/jubal.html
http://www.civilwarhome.com/earlybio.htm
1870 - Snowden School of Alexandria, VA, was the first African-American School established by a state. The Snowden and Hallowell schools were the first black public schools in the City of Alexandria. In 1915, the Snowden School for Boys was destroyed in a fire, but the students were allowed to attend St. Mary's Catholic Church School which was located at the time on Wolfe and Royal Streets. In 1920, the Snowden and Hallowell schools were consolidated, and the resulting school was named the Parker-Gray School. Parker-Gray School is named for John Parker, principal of the Snowden School for Boys, and Sarah Gray, principal of the Hallowell School for Girls.
1884 - The first practical fountain pen was invented by Lewis Edson Waterman and was manufactured by the L.E. Waterman Company in New York City. During the first year, about 200 fountain pens were manufactured. They were originally manufactured by hand. Waterman also invented the machinery to produce fountain pens in commercial quantities.
http://inventors.about.com/library/inventors/blwaterman.htm
1897 - Blind Lemon Jefferson was born Lemon Henry Jefferson (d. 1929), Coutchman, TX. A blues and gospel singer, guitarist, and songwriter, he was one of the most popular blues singers of the 1920s, and has been called "Father of the Texas Blues."
http://www.78records.com.au/stat-txt/bljstory.html
1899 - Birthday of E.B. White (d. 1985), Mt. Vernon, NY. Versatile author of books for adults and children "Charlotte's Web," editor of the New Yorker Magazine and co-author of the classic" "Elements of Style."
http://www.angelfire.com/biz/tingum/ebwhite.html
http://www.ablongman.com/professional/catalog/academic/product/
1,4096,020530902X,00.html
1905 - A group of African American intellectuals and activists, led by W.E.B. Dubois, founded the Niagara Movement in Niagara Falls, Canada. A forerunner of the National Association for the Advancement of Colored People (NAACP), the movement was formed to fight racial discrimination in the US. Image of the founding members of the Niagara Movement:
http://www.nypl.org/research/sc/scg/photo.html
http://www.geocities.com/CollegePark/Classroom/9912/naacp.html
http://www.cyberlearning-world.com/nhhs/project/1998/blkgroup.htm
1911 - The Federal Express of the New York, New Haven, and Hartford Railroad, carrying the St. Louis Cardinals to Boston, plunged down an 18-foot embankment outside Bridgeport, CT, killing 14 passengers. The team's Pullmans were originally just behind the baggage coaches near the front. When noise prevented the players from sleeping, manager Roger Bresnahan requested the car be changed. The day coach that replaced the players' car was crushed and splintered. The players helped remove bodies and rescue the injured, then boarded a special train to Boston, where the day's game was postponed. The railroad paid each player $25 for his rescue work and for lost belongings.
1914 – After starting in his first professional baseball season with the minor league Baltimore Orioles, Babe Ruth made his Major League Baseball when he took the mound in Fenway Park for the Boston Red Sox against the Cleveland Naps. Ruth was relieved for the last two innings, but was the winning pitcher in a 4-3 game. During his rookie season, Ruth made $2,900. Six years later Ruth would pocket a $80,000 paycheck as a member of the New York Yankees.
1916 - US President Woodrow Wilson signs the Federal Aid Road Act, the first grant-in-aid enacted by Congress to help states build roads. In 1916, roads throughout America were generally poor and most were susceptible to weather. The advent of the Ford Model T brought on new interests in higher standards for roads, and by the early 1900s, motorist clubs like the American Automobile Association (AAA) had rallied around the call for federally funded long-distance highways. Farmers balked at the idea, arguing that paying taxes so city people could go on car tours was unfair. As the car became more important to farmers, however, the ground became fertile for legislation to raise the quality or roads across the country.
1918 – Enrico Caruso recorded "Over There" written by George M. Cohan.
1919 - The first golfer to play 180 holes in one day was Edward Styles, who started the marathon contest at 5:53am at the Old York Road Country Club, Philadelphia, PA. He played 180 holes, 10 rounds of golf, in 796 strokes, and finished playing at 8:32pm. The average time per round was one hour and nineteen minutes. He walked nearly 40 miles and took time out three times for a change of shoes and for refreshments. His average score was 79.6 strokes per round.
1919 – The eight-hour day and Sunday off became law for workers in the Netherlands.
1920 – Birthday of actor Yul Brynner, born Yuliy Borisovich Briner at Vladivostok, Russia. He was best known for his portrayal of the King of Siam in the musical, "The King and I," for which he won two Tony Awards and an Academy Award for the film version; he played the role 4,625 times on stage. He is also remembered as Ramses II in the 1955 blockbuster, "The Ten Commandments," General Bounine in the 1956 film "Anastasia," and Chris Adams in "The Magnificent Seven." Brynner was noted for his distinctive voice and for his shaved head, which he maintained as a personal trademark long after adopting it in 1951 for his role in "The King and I". Earlier, he was a model and television director, and later a photographer and the author of two books.
1921 – Former President William Howard Taft was sworn in as the 10th Chief Justice of the Supreme Court, becoming the only person ever to hold both offices.
1931 – Actor Tab Hunter's birthday, born Arthur Andrew Kelm in New York City.
1931 – Birthday of singer Thurston Harris (d. 1990), Indianapolis. In 1957, Harris signed as a solo artist for Aladdin. His former band, The Tenderfoots who later became The Rivingtons, backed him when he released his version of "Little Bitty Pretty One". It reached #6 on the US Billboard Hot 100. The track sold over one million records, achieving gold disc status. The Rivingtons went on to record "Papa-Oom-Mow-Mow" that reached #48 in 1962.
1939 - Birthday of Clara Adams-Ender, Willow Springs, NC. U.S. nurse who became the first black woman to be made Chief, Department of Nursing, Walter Reed Army Medical Center.
http://www.dom.com/about/education/strong/1993/claraadamsender.jsp
http://www.npr.org/templates/story/story.php?storyId=9152636
1943 - *CRAIG, ROBERT, Medal of Honor
Rank and organization: Second Lieutenant, U.S. Army, 15th Infantry, 3d Infantry Division. Place and date: Near Favoratta, Sicily, 11 July 1943. Entered service at: Toledo, Ohio. Birth: Scotland. G.O. No.: 41, 26 May 1944. Citation: For conspicuous gallantry and intrepidity at the risk of life, above and beyond the call of duty, on 11 July 1943 at Favoratta, Sicily. 2d Lt. Craig voluntarily undertook the perilous task of locating and destroying a hidden enemy machinegun which had halted the advance of his company. Attempts by 3 other officers to locate the weapon had resulted in failure, with each officer receiving wounds. 2d Lt. Craig located the gun and snaked his way to a point within 35 yards of the hostile position before being discovered. Charging headlong into the furious automatic fire, he reached the gun, stood over it, and killed the 3 crew members with his carbine. With this obstacle removed, his company continued its advance.
1944 - *ENDL, GERALD L., Medal of Honor
Rank and organization: Staff Sergeant, U S. Army, 32d Infantry Division. Place and date: Near Anamo, New Guinea, 11 July 1944. Entered service at: Janesville, Wis. Birth: Ft. Atkinson, Wis. G.O. No.: 17, 13 March 1945. Citation: For conspicuous gallantry and intrepidity at the risk of his life above and beyond the call of duty near Anamo, New Guinea, on 11 July 1944. S/Sgt. Endl was at the head of the leading platoon of his company advancing along a jungle trail when enemy troops were encountered and a fire fight developed. The enemy attacked in force under heavy rifle, machinegun, and grenade fire. His platoon leader wounded, S/Sgt. Endl immediately assumed command and deployed his platoon on a firing line at the fork in the trail toward which the enemy attack was directed. The dense jungle terrain greatly restricted vision and movement, and he endeavored to penetrate down the trail toward an open clearing of Kunai grass. As he advanced, he detected the enemy, supported by at least 6 light and 2 heavy machineguns, attempting an enveloping movement around both flanks. His commanding officer sent a second platoon to move up on the left flank of the position, but the enemy closed in rapidly, placing our force in imminent danger of being isolated and annihilated. Twelve members of his platoon were wounded, 7 being cut off by the enemy. Realizing that if his platoon were forced farther back, these 7 men would be hopelessly trapped and at the mercy of a vicious enemy, he resolved to advance at all cost, knowing it meant almost certain death, in an effort to rescue his comrades. In the face of extremely heavy fire he went forward alone and for a period of approximately 10 minutes engaged the enemy in a heroic close-range fight, holding them off while his men crawled forward under cover to evacuate the wounded and to withdraw. Courageously refusing to abandon 4 more wounded men who were lying along the trail, 1 by 1 he brought them back to safety. As he was carrying the last man in his arms he was struck by a heavy burst of automatic fire and was killed. By his persistent and daring self-sacrifice and on behalf of his comrades, S/Sgt. Endl made possible the successful evacuation of all but 1 man, and enabled the 2 platoons to withdraw with their wounded and to reorganize with the rest of the company.
Lt. Craig and his platoon, in a position devoid of cover and concealment, encountered the fire of approximately 100 enemy soldiers. Electing to sacrifice himself so that his platoon might carry on the battle, he ordered his men to withdraw to the cover of the crest while he drew the enemy fire to himself. With no hope of survival, he charged toward the enemy until he was within 25 yards of them. Assuming a kneeling position, he killed 5 and wounded 3 enemy soldiers. While the hostile force concentrated fire on him, his platoon reached the cover of the crest. 2d Lt. Craig was killed by enemy fire, but his intrepid action so inspired his men that they drove the enemy from the area, inflicting heavy casualties on the hostile force.
1944 - Top Hits
"I'll Be Seeing You" - The Tommy Dorsey Orchestra (vocal: Frank Sinatra)
"Long Ago and Far Away" - Helen Forrest & Dick Haymes
"I'll Get By" - The Harry James Orchestra (vocal: Dick Haymes)
Straighten Up and Fly Right - King Cole Trio
1946 - Dean Martin begins his recording career mere weeks before teaming up with nightclub comic Jerry Lewis.
1950 – During the All-Star Game in Chicago, Ted Williams fractured his left elbow in making a leaping, off-the-wall catch of a Ralph Kiner drive in the 1st inning. Remaining in the game, he put the AL ahead, 3 - 2, with an RBI single. Kiner's 9th-inning home run tied the game, and Red Scheondienst's blast in the 14th won it. Williams later stated he was never the same after this injury. It was a game of firsts - the first extra-inning All-Star Game, the first time the NL won at an AL park, and the first All-Star Game ever shown on national television.
1951 - Birthday of Patricia Eva 'Bonnie' Pointer (Pointer Sisters), Oakland, CA.
http://www.thepointersistersfans.com/bonnie.html.
1952 - Top Hits
"Kiss of Fire" - Georgia Gibbs
"I'm Yours" - Eddie Fisher
"Delicado" - The Percy Faith Orchestra
"That Heart Belongs to Me" - Webb Pierce
1952 – The Republican National Convention, meeting in Chicago, nominated Gen. Dwight D. Eisenhower for President and Richard M. Nixon for Vice–President.
1953 – Boxer Leon Spinks was born at St. Louis, MO. Gap-toothed fighter is best-known for his upset of Muhammad Ali on February 15, 1978, one of the biggest upsets in boxing history.
1955 – The Air Force Academy was dedicated at Lowry AFB, Colorado Springs, CO.
1956 - John Coltrane Quintet cuts eight titles for Prestige records.
http://www.saintjohncoltrane.org/
1959 - No. 1 Billboard Pop Hit: "Lonely Boy,'' Paul Anka.
1960 - Top Hits
"Alley-Oop" - Hollywood Argyles
"I'm Sorry" - Brenda Lee
"Mule Skinner Blues" - The Fendermen
"Please Help Me, I'm Falling" - Hank Locklin
1960 - "To Kill a Mockingbird," Harper Lee's Pulitzer Prize-winning novel, was published.
1960 - In Honolulu, the first tournament held outside the continental US, sanctioned by the US Golf Association, began.
1960 - Birthday of Richie Sambora, Perth Amboy, NJ, guitarist with Bon Jovi.
http://www.richiesambora.com/
http://www.rollingstone.com/artists/bio.asp?oid=3965&cf=3965
1961 – San Francisco's Candlestick Park's notoriously vicious winds dominated the first of 1961's two All-Star Games. A capacity crowd witnessed a record seven errors and hometown hero Stu Miller's balk was caused as the wind knocked him backward off the rubber. The AL forged a 3 - 3 tie before losing, 5 - 4, in 10 innings.
1962 - The Telstar communications satellite picked up broadcast signals from France and bounced them down to an antenna in Maine, thus delivering the first live television picture from Europe to America. Telstar was launched from Cape Canaveral as an experiment in TV transmission, and was also used to send radio and telephone signals. Americans watched a seven-minute program, featuring a song by Yves Montand. Historians believe this changed the world more than any other invention in the 20th century.
1964 - Although the music world was being dominated by Rock 'n' Roll, crooner Dean Martin's "Everybody Loves Somebody" cracked the US charts on its way to the Top Ten. Written in 1947 by Sam Coslow, Irving Taylor and pianist – and Martin's accompanist, Ken Lane, coincidentally, Martin had sung it on Bob Hope's radio show in 1948. "Everybody Loves Somebody" knocked the Beatles "A Hard Day's Night" off the number one slot on Billboard, going straight up to the top of both the Billboard Hot 100 and Easy Listening charts, the latter for eight weeks. It ultimately became Martin's signature song, and he sang it as the theme of his weekly television show from 1965 until 1974. As an apt description of the power of the song in Martin's life, the words "Everybody Loves Somebody" appear on his grave marker in LA.
1964 - The Supremes' "Where Did Our Love Go?" is released and enters the Hot 100. It stays on the chart for 14 weeks and would become the group's first number one hit next August.
1964 - Stevie Wonder released his first single without the title "Little" in front of his name. "Hey Harmonica Man" reached number 29 on the singles chart, his third Top 40 hit.
1964 - With the song "My Boy Lollipop," 18-year old Millie Small found success on the pop music charts. The harmonica tracks were provided by Rod Stewart. In her native Jamaica, Millie Small was known as the "Blue Beat Girl."
1967 - One day after he and fellow members Thelma Camacho, Mike Settle and Terry Williams left The New Christy Minstrels, Kenny Rogers formed The First Edition. In 1972, The First Edition hosted a syndicated variety show on television. Songs made popular by the group include: "Just Dropped In (To See What Condition My Condition Was In)," "But You Know I Love You," "Ruby, Don't Take Your Love to Town," "Ruben James," and "Something's Burning."
1968 - Top Hits
"This Guy's in Love with You" - Herb Alpert
"The Horse" - Cliff Nobles & Co.
"Jumpin' Jack Flash" - The Rolling Stones
"D-I-V-O-R-C-E" - Tammy Wynette
1969 - ROBERTS, GORDON R., Medal of Honor
Rank and organization: Sergeant (then Sp4c.), U.S. Army, Company B, 1st Battalion, 506th Infantry, 101st Airborne Division. Place and date: Thua Thien Province, Republic of Vietnam, 11 July 1969. Entered service at: Cincinnati, Ohio. Born: 14 June 1950, Middletown, Ohio. Citation: For conspicuous gallantry and intrepidity in action at the risk of his life above and beyond the call of duty. Sgt. Roberts distinguished himself while serving as a rifleman in Company B, during combat operations. Sgt. Roberts' platoon was maneuvering along a ridge to attack heavily fortified enemy bunker positions which had pinned down an adjoining friendly company. As the platoon approached the enemy positions, it was suddenly pinned down by heavy automatic weapons and grenade fire from camouflaged enemy fortifications atop the overlooking hill. Seeing his platoon immobilized and in danger of failing in its mission, Sgt. Roberts crawled rapidly toward the closest enemy bunker. With complete disregard for his safety, he leaped to his feet and charged the bunker, firing as he ran. Despite the intense enemy fire directed at him, Sgt. Roberts silenced the 2-man bunker. Without hesitation, Sgt. Roberts continued his l-man assault on a second bunker. As he neared the second bunker, a burst of enemy fire knocked his rifle from his hands. Sgt. Roberts picked up a rifle dropped by a comrade and continued his assault, silencing the bunker. He continued his charge against a third bunker and destroyed it with well-thrown hand grenades. Although Sgt. Roberts was now cut off from his platoon, he continued his assault against a fourth enemy emplacement. He fought through a heavy hail of fire to join elements of the adjoining company which had been pinned down by the enemy fire. Although continually exposed to hostile fire, he assisted in moving wounded personnel from exposed positions on the hilltop to an evacuation area before returning to his unit. By his gallant and selfless actions, Sgt. Roberts contributed directly to saving the lives of his comrades and served as an inspiration to his fellow soldiers in the defeat of the enemy force. Sgt. Roberts' extraordinary heroism in action at the risk of his life were in keeping with the highest traditions of the military service and reflect great credit upon himself, his unit, and the U.S. Army.
1969 - David Bowie's single, "Space Oddity", is released to coincide with the first lunar landing.
1969 - No. 1 Billboard Pop Hit: "In the Year 2525 (Exordium & Terminus),'' Zager & Evans. Evans wrote the song in the year 1964. It is their only song to make the Hot 100.
1969 - The Rolling Stones' "Honky Tonk Women" is released. The band started recording the tune as a Country song based on Hank Williams' "Honky Tonk Blues", but found that it made a better Rocker.
1970 - The soundtrack to the 1969 Woodstock concert becomes the first triple-disc album to top the Billboard chart.
1970 - The Who's "Summertime Blues" is released.
1974 - The Grateful Dead receive two gold records for albums they released in 1970, "Workingman's Dead" and "American Beauty."
1976 - Top Hits
"Afternoon Delight" - Starland Vocal Band
"Kiss and Say Goodbye" - Manhattans
"I'll Be Good to You" - The Brothers Johnson
"The Door is Always Open" - Dave & Sugar
1977 - The Medal of Freedom was awarded posthumously to the Rev. Martin Luther King Jr. in a White House ceremony.
1978 - At Jack Murphy Stadium in San Diego, Steve Garvey, Dodgers 1B, became the first two-time All-Star Game MVP in history. His game-tying, two-run single and a triple helped the NL win, 7-3. The Giants' Vida Blue started on the mound for the NL, the first pitcher to start for both leagues. Blue also started in 1971 and 1975 for the AL.
1979 - No. 1 Billboard Pop Hit: "Bad Girls,'' Donna Summer.
1979 - The abandoned United States space station Skylab made a spectacular return to Earth, burning up in the atmosphere and showering debris over the Indian Ocean and Australia.
1984 - Top Hits
"When Doves Cry" - Prince
"Jump (For My Love)" - Pointer Sisters
"Eyes Without a Face" - Billy Idol
"Somebody's Needin' Somebody" - Conway Twitty
1985 - Nolan Ryan of the Houston Astros became the first pitcher in baseball history to reach 4,000 career strikeouts when he made Danny Heep of the New York Mets his victim in the sixth inning. Ryan finished his career in 1993 with 5,714 strikeouts, Major League Baseball's all-time leader.
http://www.chron.com/content/chronicle/special/ryan/.
1985 - Coca-Cola returns as Classic Coke. The company unveiled plans to return the beloved version of Coca Cola--now christened "Classic Coke"--to the market. In the wake of this groundbreaking, company officials quietly conceded that they had erred in halting distribution of the "classic" version of the drink. However, they refused to admit that releasing New Coke was a mistake. Indeed, even though American consumers reviled it, the company kept New Coke in circulation, albeit in cans and bottles that identified the drink simply as "Coke".
1987 - Heart's "Alone" hits #1 for the first of three weeks.
1987 - An eight-pound baby boy, Matej Gaspar, born at 8:35 A.M. (2:35 A.M., New York time) to Sanja and Dragutin Gaspar at University Medical Hospital, Zagreb, capital of the Croatian republic, was proclaimed the five billionth inhabitant of Earth. The United Nations Fund for Population Activities, hoping to draw attention to population growth, proclaimed July 11 as "Day of the Five Billion," noting that 150 babies are born each minute. It later became known as "World Population Day."
http://www.unfpa.org/
1987 – Bill Ripken, 22, joined his brother, Cal, in the Orioles' starting lineup in Baltimore's 2 - 1 loss to the Twins. Orioles manager Cal Ripken, Sr. is the first to manage two sons in the Majors.
1988 - Thunderstorms produced heavy rain in southern Texas, with totals ranging up to 13 inches near Medina. Two men drowned when their pick-up truck was swept into the Guadalupe River, west of the town of Hunt. Ten cities in the eastern U.S. reported record high temperatures for the date. Baltimore, MD, reported a record high reading of 102 degrees for the second day in a row.
1989 - No. 1 Billboard Pop Hit: "If You Don't Know Me by Now,'' Simply Red.
1992 - Jerry Garcia introduces a series of neckties he's designed, bearing his name. President Bill Clinton immediately buys the set of eight.
1994 - Michael Dell, chairman of Dell Computers, announces that the company will pull out of retail and concentrate entirely on its mail-order business. Although the company had predicted just four months earlier that it would expand its retail efforts, the company decided its build-to-order strategy would be more profitable as a strictly mail-order operation. By 1998, the company had become the country's No. 3 seller of computers, after Compaq and IBM.
1995 – The US normalized relations with Vietnam.
2000 - Lars Ulrich of Metallica was the first witness to testify at a U.S. Senate hearing over copyright law issues concerning free sharing of music files on Web sites such as Napster and MP3.com.
2008 - The hand-painted drum skin that appeared on the cover of The Beatles' "Sgt. Pepper's Lonely Hearts Club Band" sold for $1.1 million at a Christie's memorabilia sale in London. John Lennon's handwritten lyrics for "Give Peace a Chance" fetched $834,000, well above pre-sale expectations of around $500,000.
2008 - Apple introduced the iPhone 3G and changed forever the phone habits around the world.
2012 – Astronomers discover Styx, the fifth moon of Pluto.
2014 – Free agent LeBron James, late of the Miami Heat, returned to his first team, the Cleveland Cavaliers.
-------------------------------------------------------------

SuDoku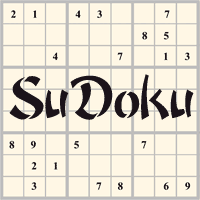 The object is to insert the numbers in the boxes to satisfy only one condition: each row, column and 3x3 box must contain the digits 1 through 9 exactly once. What could be simpler?
http://leasingnews.org/Soduku/soduko-main.htm
--------------------------------------------------------------

Daily Puzzle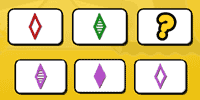 How to play:
http://www.setgame.com/set/puzzle_frame.htm
Refresh for current date:
http://www.setgame.com/set/puzzle_frame.htm
--------------------------------------------------------------


http://www.gasbuddy.com/
http://www.gasbuddy.com/GB_Map_Gas_Prices.aspx
http://www.gasbuddy.com/GB_Mobile_Instructions.aspx
--------------------------------------------------------------

Weather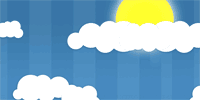 See USA map, click to specific area, no commercials
--------------------------------------------------------------

Traffic Live---
Real Time Traffic Information
You can save up to 20 different routes and check them out with one click,
or type in a new route to learn the traffic live
--------------------------------