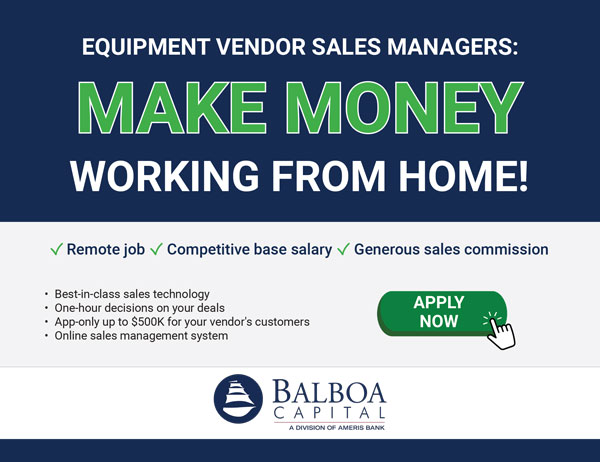 Friday, July 22, 2022
Today's Leasing News Headlines

AACFB Commercial Financing Expo Las Vegas
    Additional Hotel Rooms added due to Demand
Funder List
   Updates Please contact kitmenkin@leasingnews.org
New Hires/Promotions in the Leasing Business
    and Related Industries
Leasing and Finance Industry Help Wanted
  Equipment Vendor Sales Managers Make More
    Money Working from Home
The Salesperson Who Gets No Respect
    By Dan Harkey
FT Partners Q2 FinTech Insights
    Highlights of the Report
Despite Recent Positive Reports from ELFA & ELFF
    Foundation July Survey Decreases to 46.2 from June 50.9
Tractor Supply Reports Record Second Quarter 2022
    Financial Results; Raises Fiscal 2022 Financial Outlook
New Added to Online: Raging Bull, Shaft
  Summertime, Okjak, Chan is Missing
    Reviews by Leasing News' Fernando Croce
German Shepherd/Basset Hound
    Franklin, Tennessee  Adopt-a-Dog
Silver Totem 2018 Red Blend ($8.00)
  Columbia Valley, Washington
    By Kevan R. Wilkinson, Leasing News Wine Reviewer
News Briefs---
Amazon Wants 100,000 Electric Vans. Can Rivian Deliver?
but Rivian will take years to deliver
Ford Plans to Cut Several Thousand Salaried Jobs
Goal of eliminating $3 billion in annual costs by 2026
USPS will make 40% of its new trucks electric,
up from 10%
Americans Who Can't Afford Homes Are Moving
to Europe Instead
UC regents ask for review of UCLA's Pac-12
exit after Newsom demands explanation

You May have Missed---
Chart - Energy Costs Are Hitting Black, Latino
Communities the Hardest
Broker/Funder/Industry Lists | Features (wrilter's columns)
Top Ten Stories Chosen by Readers | Top Stories last six months
www.leasingcomplaints.com (Be Careful of Doing Business)
www.evergreenleasingnews.org
Leasing News Icon for Android Mobile Device
Sports Brief----
California Nuts Brief---
"Gimme that wine"
This Day in History
SuDoku
Daily Puzzle
GasBuddy
Weather, USA or specific area
Traffic Live----
Wordle

######## surrounding the article denotes it is a "press release," it was not written by Leasing News nor has the information been verified. The source noted. When an article is signed by the writer, it is considered a "byline." It reflects the opinion and research of the writer.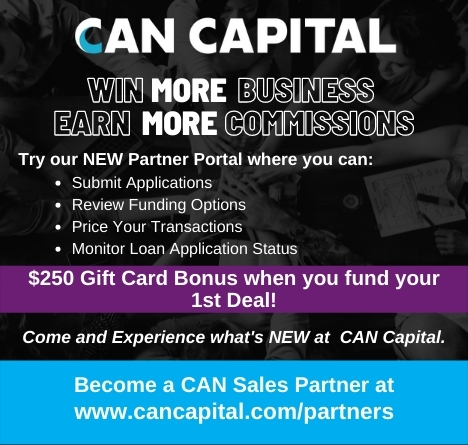 [headlines]
--------------------------------------------------------------
AACFB Commercial Financing Expo Las Vegas
  Additional Hotel Rooms added due to Demand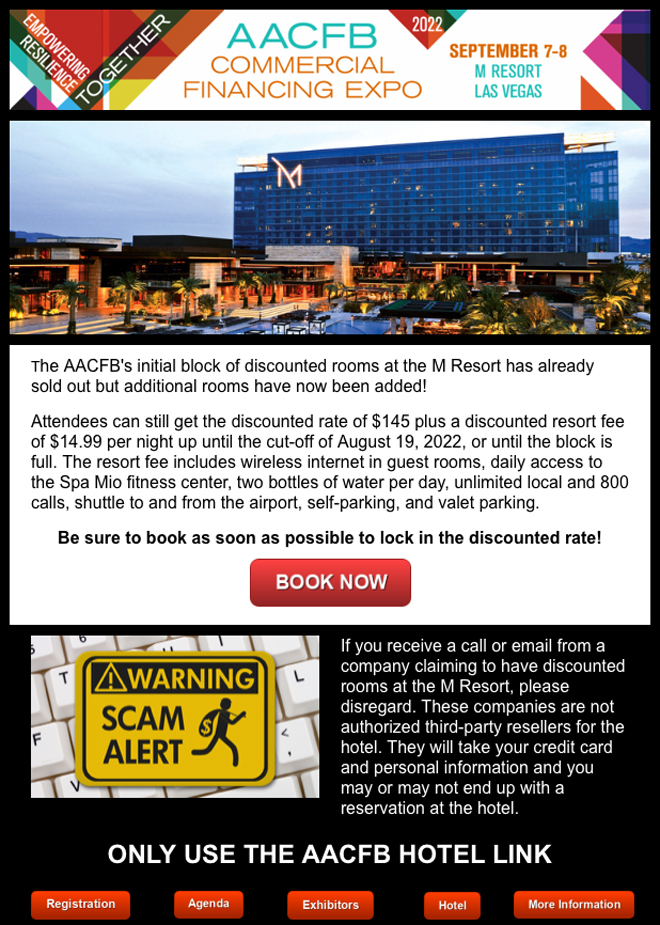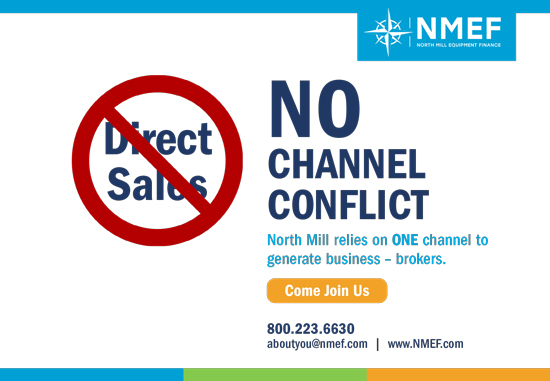 [headlines]
--------------------------------------------------------------
Funder List "A"
For Updates - please contact kitmenkin@leasingnews.org
This list was created a number of years ago and when a business changes, merges, or goes out of business, it is deleted.
Leasing News relies primarily on the companies themselves to keep the list current of who to contact, email, telephone numbers, and other information provided on the list, including:
A -Accepts Broker Business | B -Requires Broker be Licensed | C -Sub-Broker Program |
D -"Private label Program" | E - Also "in house" salesmen

There is no advertising fee or charge for a listing. They are "free." Leasing News makes no endorsement of any of the companies listed, except they have qualified to be on this specific list.
To qualify for this list, the company must be a "funder" and not a "Broker/Lessor" or "Super Broker/Lessor." The company may sell off its portfolio from time to time, but the definition is for a company or financial institution where 50% or more of its business is from actually "funding" transactions themselves, where they are on "recourse." Every non-public company's banker and/or investor(s) are contacted to verify this.
Leasing News reserves the right to not list a company who does not meet these qualifications.
We encourage companies who are listed to contact us for any change or addition they would like to make. Adding further information as an "attachment" or clarification of what they have to offer would be helpful to readers are very much encouraged.

Full List:
https://leasingnews.org/Funders_Only/Funders.htm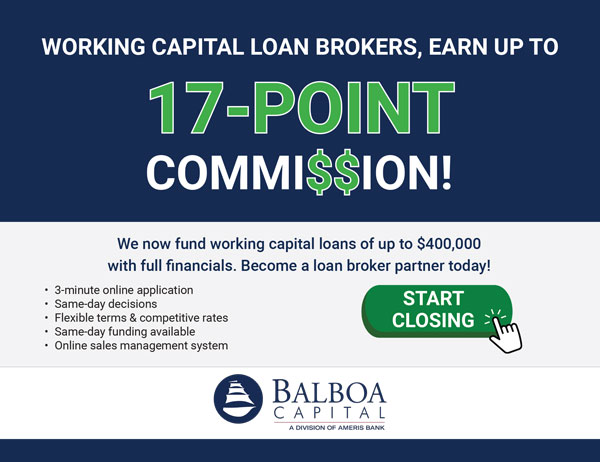 [headlines]
--------------------------------------------------------------
New Hires/Promotions in the Leasing Business
and Related Industries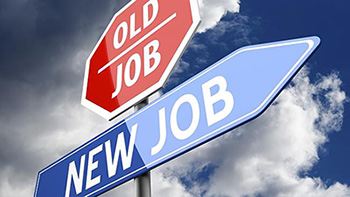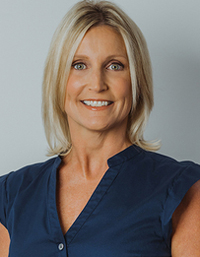 Katherine Dubose at Wells Fargo was promoted to "head of the bank's secured lending division that includes asset-based lending, equipment finance, supply chain finance, and inventory finance. Previously, DuBose was Wells Fargo's chief credit officer, responsible for the independent oversight of credit risk management practices and lending decisions across the company for line-of-business credit policies. DuBose has more than 20 years of banking experience, having held various leadership positions within Wells Fargo that include the following: head of Capital Markets, where she led teams responsible for Asset-Backed Finance, Debt Capital Markets, and Equity Capital Markets; co-head of Asset-Backed Finance; and Head of Debt Capital Markets. In addition, she has held leadership positions for the Corporate Debt Finance, Subscription Finance, and Corporate Net Lease groups. DuBose holds a Bachelor of Science in Business Administration from the University of Arkansas with a concentration in finance. She serves on the Executive Committee and Board of Trustees for Charlotte Latin School and is a board member for KinderMourn."
Source: Wells Fargo Press Release.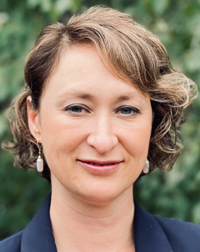 Lana Kralik, CLFP, was promoted to Credit Administration Officer, U.S. Bank, Portland, Oregon. She joined the firm November, 2008, Leasing and Documentation Analyst, U.S. Bank Equipment Finance, promoted September, 2010, Assistant Documentations Manager, U.S. Bank Equipment Finance, promoted January, 2015, Negotiations Analyst, U.S. Bank Equipment Finance, promoted July, 2015, Credit Analyst, U.S. Bank Equipment Finance, promoted June, 2017, Credit Manager, U.S. Bank Equipment Finance. She is a Certified Leasing and Finance Professional.
https://www.linkedin.com/in/lana-kralik-avp-clfp-34bb4185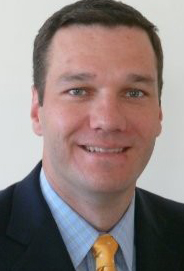 Paul "PJ" McElroy was promoted to Vice President, Equipment Finance Officer, Key Equipment Finance, Greater Philadelphia. "McElroy is responsible for managing existing middle market and business banking relationships, as well as developing new relationships within Key Equipment Finance's footprint throughout eastern Pennsylvania and southern New Jersey." He rejoined the Key March, 2022, Vice President, Equipment Finance Officer. Previously, he was Senior Vice President, Direct Sales, DLL (September, 2019 - April, 2022); Business Development Manager, Siemens (September 2016 - September, 2019)); Vice President, Key Equipment Finance (August, 2015 - August, 2016). He began his career at GE Capital, starting April, 2004, as Sales representative, promoted June, 2009, Dealer Support, promoted March, 20122, Senior Vice President.
https://www.linkedin.com/in/pjmcelroy/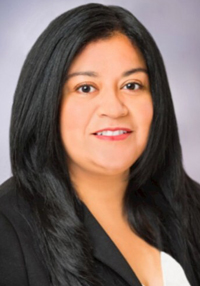 Marcela Melendez Pere was promoted to Chief Lending Officer, Lease Finance Group at First Bank Chicago, Northbrook, Illinois. She joined the firm August, 2018, as Vice President, promoted December, 2020, Senior Vice President, promoted March, 2022, Executive Vice President.  Previously, she was at MB Financial Bank, N.A., starting October, 1998, as Commercial Assistant, promoted February, 1998, Credit Analyst, promoted 2000, AVP, Lease Banking; Funding Specialist, The Bank of Tokyo Mitsubishi (February, 1999 - September, 1996)
https://www.linkedin.com/in/marcela-melendez-perez-7ab1a63/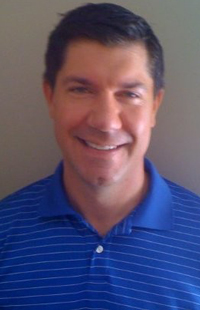 Matt Rudroff was hired as Vice President, Equipment Finance, Commerce Bank, St. Louis, Missouri. Previously, he was Territory Manager Caterpillar Financial Services Corporation (June, 2012 - July, 2022); Vice President m2 Lease Funds (May, 2018 - June, 2019). He joined Graybar Financial Services February, 2003, as Sales Representative, promoted January, 2007, Equipment Finance Sales Manager, Western Region.
https://www.linkedin.com/in/matt-rudroff-7441083/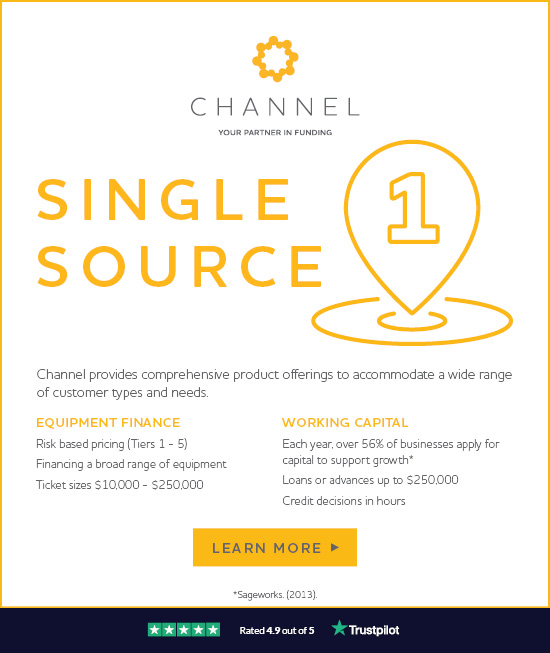 [headlines]
--------------------------------------------------------------
Help Wanted Ads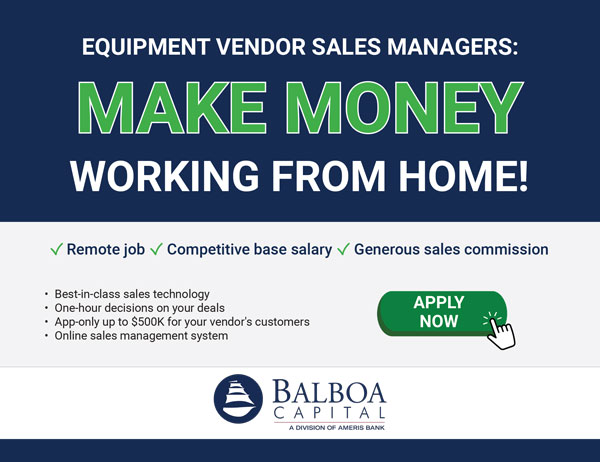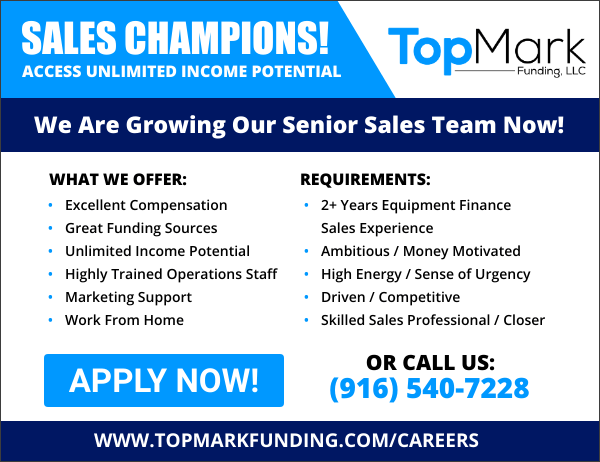 [headlines]
--------------------------------------------------------------
The Salesperson Who Gets No Respect
By Dan Harkey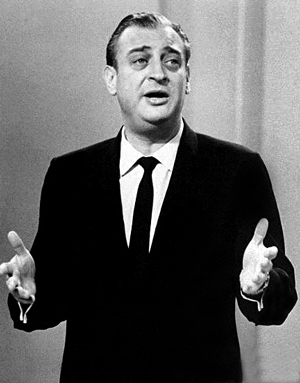 I am sure that most of you remember Rodney Dangerfield, the American stand-up comedian, actor, producer, screenwriter and author. He became known for this self-depreciating one liner humor. He became famous for his humor about "I don't get no respect." A couple of his lines were pretty good.
"My wife and I were happy for twenty years, then we met." "I get no respect. The way my luck is running, if I was a politician, I would be honest," "My psychiatrist told me I was crazy, and I said I want a second opinion. He said okay, you're ugly too."
How does this relate to a salesperson? When the salespeople are occasionally treated with disrespect and indignity, they should be thankful that they option of eliminating the lead or discontinuing active marketing. I call it the big "D" for delete. Yes, delete, de-link, de-friend, poof that they no longer exist in my world.
The salesperson has 3 kinds of lead interfaces:
The salesperson works diligently over a period to develop many relationships where the person(s) becomes mutually familiar and appears pleased to hear from you. Familiarity, mutual trust, concern, and kindred values help grow the relationships. Periodic personal contact is a must. The business motive is to develop ongoing friendships and mutual respect where you have a high probability of referring business back and forth.


 The salesperson may follow up leads where the person on the receiving end will take the calls and be pleasant, willing to develop the familiar part and the friendship part, but somehow never find him or herself in a position to deliver business nor reciprocal referrals. The salespersons awareness of this type of lead will be proven out over time by multiple calls without result. But if you are soliciting or communicating with someone who may or may not have in interest or have other clients who can benefit from your services, the business motive should be understood. This type of lead should be marketed digitally, such as email, direct mail, online presence such as LinkedIn, Facebook and similar mediums but should be eliminated as a personal contact.  The time spent following up personally is limited and should be coveted.


 The salesperson may follow up leads by direct contact which is short, disrespectful, or condescending. When his occurs, the salesperson should give them another chance in case they just bad a bad day. It is best to send them an email which says something like this. "Thank you for taking my call this morning.  In our very short conversation, it appeared that you had little interest in hearing from me. Would it be appropriate that I do not contact you personally in the future?" Based upon the response you have the option of continuing to call them with a periodic direct call, keeping them in your marketing database for email, LinkedIn, Facebook and other mediums that do not require personal contact.   Of course, the last option is the big "D"?
Dan Harkey
Business and Private Money Finance Consultant
Cell 949 533 8315
dan@danharkey.com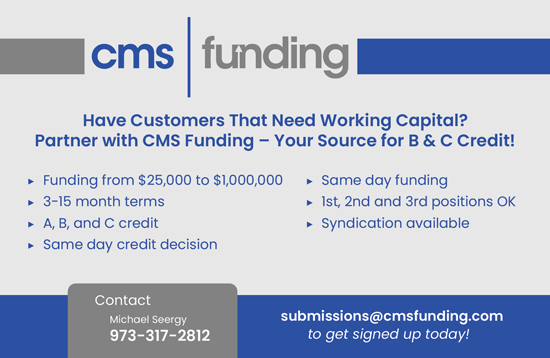 [headlines
--------------------------------------------------------------
FT Partners Q2 FinTech Insights
Highlights of the Report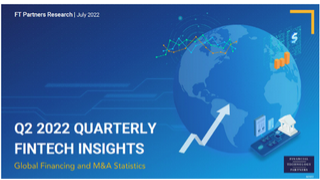 FinTech deal activity continues to weaken as higher interest rates, lower valuations, and economic uncertainty take their toll following a period of record activity.
Total dollar volume of global FinTech deal activity across private company financings, IPOs, and M&A transactions in Q2 2022 was down 67% from the peak of activity in Q3 2021. Additionally, Q2 2022 activity declined 29% year-over-year from Q2 2021 and declined 24% from Q1 2022.
Private company financing volume raised in Q2 2022 totaled $27.6 billion, representing the lowest quarterly volume since Q4 2020 ($11.8 billion) and a drop of more than 30% from Q2 2021 ($39.6 billion). Private company financing may actually be benefiting as the IPO market is essentially shut and some companies may be choosing to raise additional capital rather than pursuing an IPO at this time.
Also of note, there is a lag in the quarterly data with many deals announced during Q2 likely agreed upon some months prior. Given this lag effect along with our real-time pulse on the market, we expect to see a more pronounced slowdown in activity in the months ahead.
The lower total dollar volume in the quarter can be attributed to fewer large funding rounds occurring: 78 $100 million+ rounds were announced in Q2 2022 compared with 111 in Q2 2021 and 105 in Q1 2022.
Tiger Global and Sequoia Capital remained the most active FinTech investors in Q2 2022 – notably, both slowed their pace of new FinTech investments by 50% from the first quarter of this year.
On the public market side, no FinTech companies completed IPOs over $30 million in the first half of 2022.
FinTech M&A activity was noticeably quieter during Q2 2022 with the lowest number of deals (318) since Q2 2020 (298) and the lowest announced dollar volume ($37.3 billion) since Q2 2020 ($8.3 billion).
Steve McLaughlin   
Managing Partner
Financial Technology Partners LP
FTP Securities LLC
1 Front Street, 31st Floor
San Francisco, CA 94111
(415) 992-8880 (office)
(415) 385-9318 (mobile)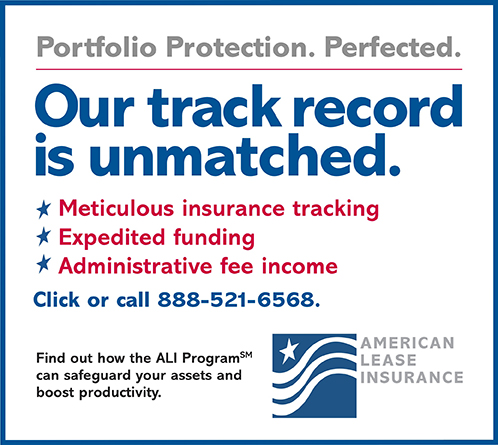 [headlines]
--------------------------------------------------------------
Despite Recent Positive Reports from ELFA & ELFF
Foundation July Survey Decreases 46.2 from June 50.9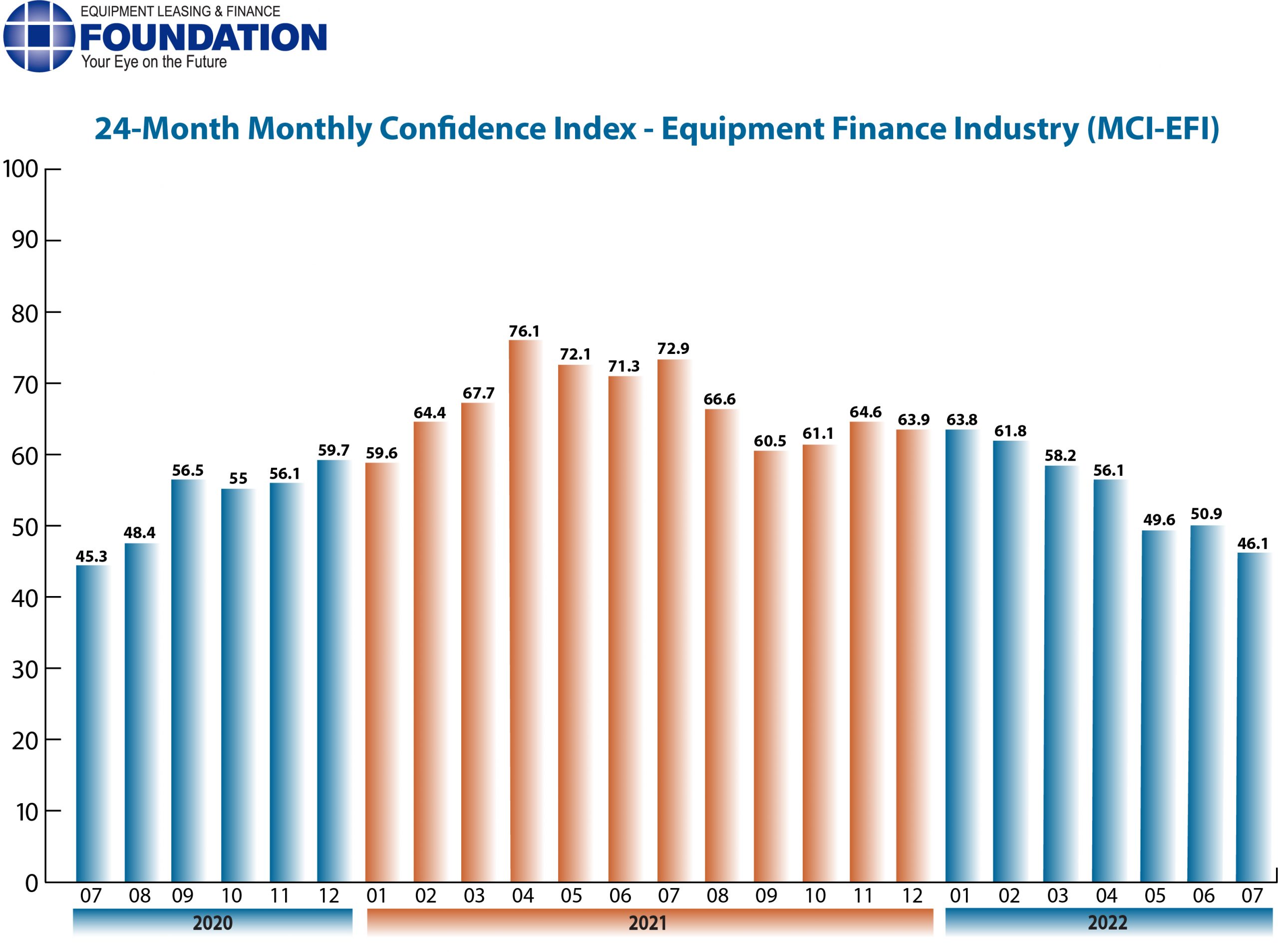 "The Equipment Leasing & Finance Foundation (the Foundation) releases the July 2022 Monthly Confidence Index for the Equipment Finance Industry (MCI-EFI) today. The index reports a qualitative assessment of both the prevailing business conditions and expectations for the future as reported by key executives from the $900 billion equipment finance sector. Overall, confidence in the equipment finance market is 46.1, a decrease from the June index of 50.9."
Full Press Release:
https://www.leasefoundation.org/industry-resources/monthly-confidence-index/



[headlines]
--------------------------------------------------------------
##### Press Release ############################
Tractor Supply Reports Record Second Quarter 2022
Financial Results; Raises Fiscal 2022 Financial Outlook

BRENTWOOD, Tenn.---- Tractor Supply Company (NASDAQ: TSCO), the largest rural lifestyle retailer in the United States, reported financial results for its second quarter ended June 25, 2022.
Net Sales Increased 8.4%; Comparable Store Sales Increased 5.5%
Diluted Earnings per Share ("EPS") Increased 10.7% to $3.53
Company Raises Fiscal 2022 Financial Outlook to Reflect Outperformance in the First Half of the Year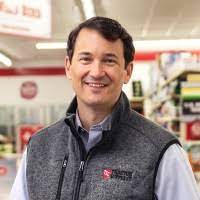 Hal Lawton, Tractor Supply's President and Chief Executive Officer, said, "Tractor Supply had a strong second quarter that was in line with our expectations with record results on both sales and earnings. Our team's outstanding focus on serving our customers with the products and services they need to live the Out Here lifestyle allowed us to capture broad-based market share during the quarter,"
Lawton continued, "Given the strong performance in the first half of the year, ongoing consistency of our sales performance, visibility into our cost structure and the quality of our inventory, we are raising our financial outlook for the full year.
"We believe Tractor Supply is uniquely positioned for growth with a resilient, domestic business model that has stood the test of time, despite our outlook for a highly inflationary and volatile environment. Looking ahead, we will continue to focus on controlling what we can control, while making investments in our Life Out Here strategy to strengthen our business and create long term value for our shareholders."
Second Quarter 2022 Results
Net sales for the second quarter of 2022 increased 8.4% to $3.90 billion from $3.60 billion in the second quarter of 2021. Comparable store sales increased 5.5%, as compared to an increase of 10.5% in the prior year's second quarter. Comparable store sales for the second quarter of 2022 were driven by comparable average ticket growth of 7.5%, offset by a decrease in comparable average transaction count of 2.0%. Comparable store sales growth reflects continued strength in every day, needs-based merchandise, including consumable, usable and edible ("C.U.E.") products and year-round product categories.
Gross profit increased 7.7% to $1.39 billion from $1.29 billion in the prior year's second quarter, and gross margin decreased 24 basis points to 35.5% from 35.8% in the prior year's second quarter. The Company's price management actions and other margin driving initiatives were able to offset the majority of the impact from significant product cost inflation pressures and higher transportation costs. To a lesser extent, product mix from the robust growth of the Company's C.U.E. products was unfavorable to gross margin.
Operating income increased 8.1% to $525.0 million compared to $485.9 million in the second quarter of 2021.
During the second quarter of 2022, the Company opened 13 new Tractor Supply stores.
Full Press Release:
https://www.streetinsider.com/Business+Wire/Tractor+Supply+

### Press Release ############################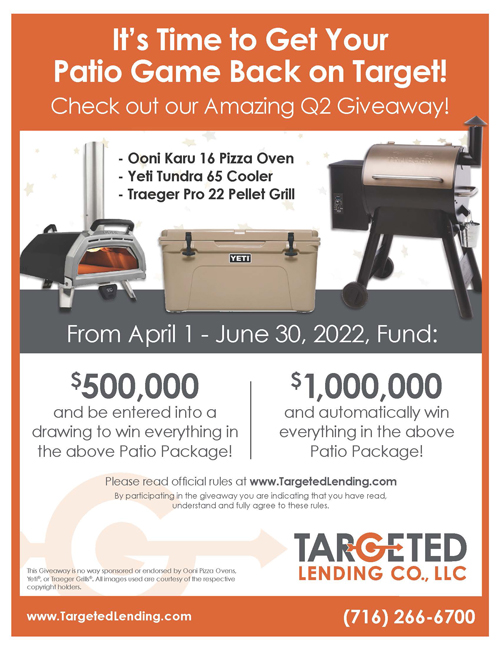 [headlines]
--------------------------------------------------------------
Watch at Home:
by Fernando Croce
Restoring classic as well as recent releases, the new batch of Criterion titles includes indie mysteries, environmental fables, pulverizing biopics, funky thrillers, and seductive romance. Discover them for the first time or savor them all over again.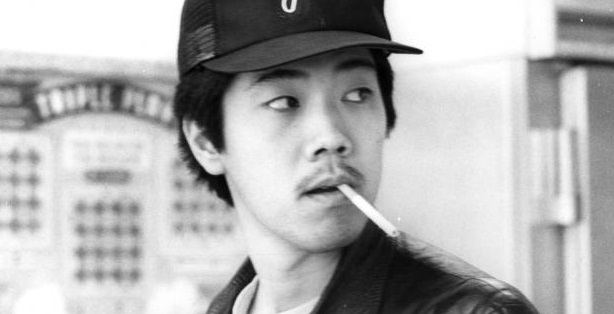 Chan Is Missing (1982): A trenchant snapshot of Chinese-American identity as well as a crucial moment in indie cinema, this humorous whodunit belies its shoestring budget with plenty of freshness and wit. Set in San Francisco's Chinatown, the story follows a pair of taxi drivers, Jo (Woody Moy) and his nephew Steve (Marc Hayashi), searching high and low for the business partner who's taken off with their money. Trying to get an idea of who the mysterious man is by talking to locals, they instead become even more confused by contradictory accounts. Gradually, a picture emerges that goes beyond their neighborhood, with ramifications in mainland China and Taiwan. Structured as a mystery but shaggy rather than hard-boiled, this debut by Wayne Wang ("The Joy Luck Club") is breezy, wry, and rewarding.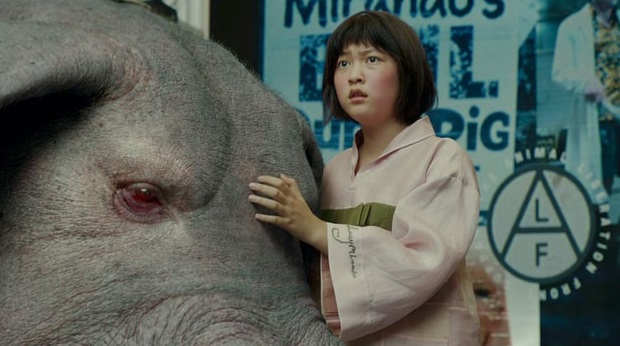 Okja (2017): Deftly leaping from genre to genre, Oscar-winning Korean director Bong Joon-ho ("Parasite") offers another barbed critique of rabid corporate capitalism with this striking tale, which was financed by Netflix but is finally gettingthe Criterion treatment. Mixing satire andfantasy, the plot hinges on the friendship between young Mija (Ahn Seo-hyun) and the eponymous creature, a large, experimental animal that has, for ten years, become her best friend. But things take a sharp turn when Okja is sent to New York City as part of a ruthless plan by the conglomerate honcho (Tilda Swinton). It's up to the pint-sized girl to rescue her beloved behemoth, with a group of environmental activists by her side. Fast-moving, funny and poignant, Bong's film is a gorgeous and resonant modern fable.
Raging Bull (1980): Following the 1970s success of "Mean Streets" and "Taxi Driver," director Martin Scorsese cemented his reputation as his generation's most arresting filmmaker with this 1980 masterpiece, which opened the new decade in grand style. It tells the real-life story of Jake LaMotta (Robert De Niro, in an Oscar-winning performance), a 1940s boxer whose personal life was even more brutal than his bouts in the ring. Through his stormy relationships with his brother (Joe Pesci) and wife (Cathy Moriarty), the film depicts a man both driven and destroyed by the violence that made him famous with sports fans. Showcasing impeccable period detail, astonishingly visceral camerawork and career-peak performances by all, this is a genuine classic that, difficult as it may often be to watch, should be seenby anyone seriously interested in film.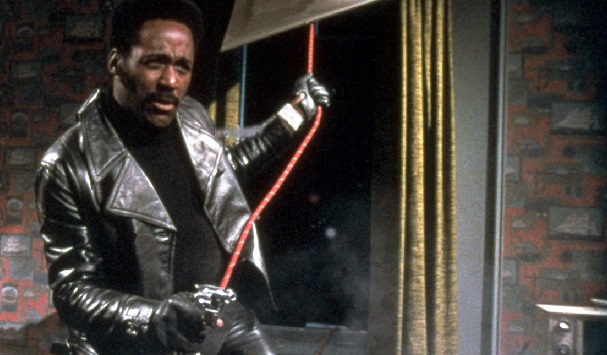 Shaft (1971): The private-eye subgenre gets a major funky update in this box-office smash, which broke cinematic ground with a new kind of action hero. John Shaft (Richard Roundtree) is a brash and smooth Black detective in New York City, facing possibly his most dangerous assignment yet. After being contacted by a Harlem crime boss (Moses Gunn) whose daughter has been kidnapped, Shaft digs deeper and deeper into the colorful underworld. Helped by a Black militant leader (Christopher St. John), he gets involved with Italian gangsters in a heavily guarded hotel, leading to a lethal showdown. Directed by documentary photographer turned filmmaker Gordon Parks, this is a vivid, gritty thriller hugely bolstered by Roundtree's fresh brand of masculine cool and Isaac Hayes' truly memorable, Oscar-winning score.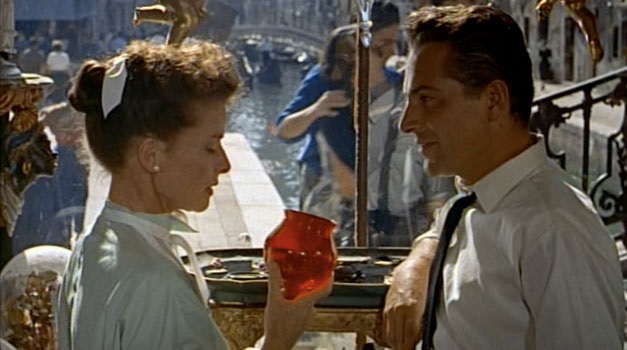 Summertime (1955): Best known for his screen-filling epics, David Lean ("Lawrence of Arabia") works on a more intimate canvas in this poignant romance, which was reportedly the director's favorite of his own films. Katharine Hepburn is superbly vulnerable as Jane Hudson, a middle-aged American secretary who takes a long-awaited vacation trip in Venice. Having accepted what she sees as a lonely future, she finds herself overwhelmed by the lushness of the Italian city, particularly when embodied in the dapper charm of an antiques shop owner named Renato(Rosanno Brazzi). When she discovers the secret he's harboring, however, her romantic hope is in danger of vanishing as quickly as it appeared. Anchored by Hepburn's vibrant turn, Lean's gorgeous Technicolor travelogue continues to casta seductive spell on audiences.
[headlines]
--------------------------------------------------------------
German Shepherd/Basset Hound
Franklin, Tennessee  Adopt-a-Dog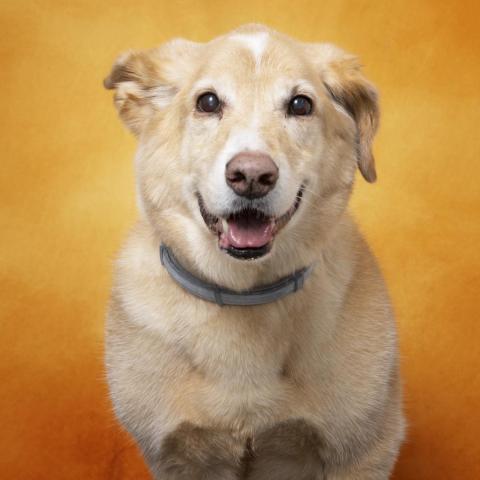 Dempsey

Male
10 Years Old
60 lbs.
Yellow, Tan/Blond/Fawn
Neutered
Vaccinations up to Date
Adult Only Home Preferred
Perfers Home without Small Children
Personality: Sweet, chill, goofy, playful. You'd never know he was ten!
Good with dogs: Yes
Good with cats: Unknown
Good with kids: No young children. Looking for a home with kids 12 and older.
Williamson County Animal Center
1006 Grigsby Hayes Court
Franklin, TN 37064
Phone: 615-790-5590
http://www.adoptwcac.org/
ADOPTION HOURS
Mon - Fri 10:00 - 6:00pm
Saturday 11:00 - 3:00 pm
Sunday CLOSED


[headlines]
--------------------------------------------------------------
Silver Totem 2018 Red Blend ($8.00)
- Columbia Valley, Washington
By Kevan R. Wilkinson, Leasing News Wine Reviewer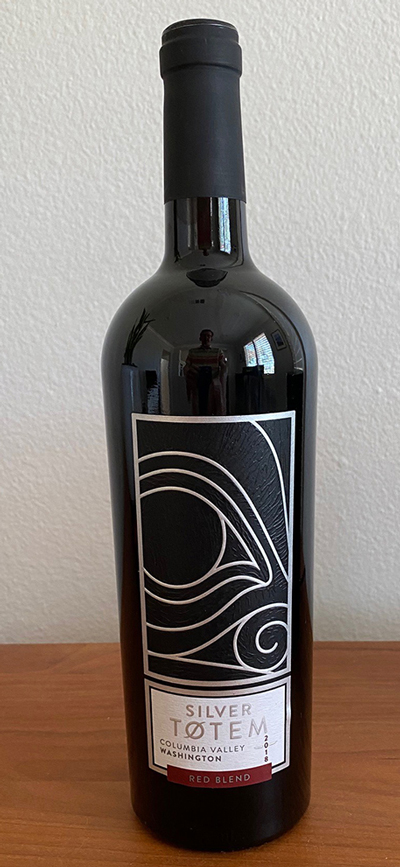 This year I've had good luck finding delicious wines from the Columbia Valley in Washington State. The Silver Totem 2018 Red Blend is another gem from this region in Washington State, and it is an excellent wine for the money.
It consists of Cabernet Sauvignon, Merlot, and Malbec and is almost medium-bodied but not quite. Nevertheless, it has a good amount of blackberry, spice, oak, and even some citrus notes.
My wife Ana and I enjoyed a glass of this wine with a barbequed hamburger and roasted potatoes.
If you are looking for a value-priced red blend, I highly recommend the Silver Totem 2018 Red Blend.
Now for the tricky part. I bought this wine for $8 at a wine store and saw it a week later at Trader Joe's for $3.99. So I looked it up online, and it is available on Instacart for $5.49 and at many wine stores and supermarkets for $12 to $14.
Sorry for all the price points, but I wanted to mention them so you can find the best deal.
Kevan R. Wilkinson | Digital Content Manager | BALBOA CAPITAL
| kevanrw@balboacapital.com | www.balboacapital.com
Previous Wine Reviews
https://leasingnews.org/Pages/wine_reviews.html
[headlines]
--------------------------------------------------------------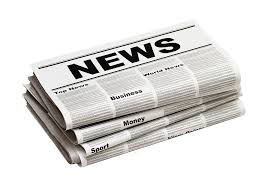 News Briefs---

Amazon Wants 100,000 Electric Vans. Can Rivian Deliver?
    "but Rivian will take years to deliver."
https://www.nytimes.com/2022/07/21/business/rivian-amazon-delivery-vans.html
Ford Plans to Cut Several Thousand Salaried Jobs
    " goal of eliminating $3 billion in annual costs by 2026"
https://www.wsj.com/articles/ford-plans-to-cut-several-thousand-salaried-jobs-sources-say-11658356221
USPS will make 40% of its new trucks electric,
    up from 10%
https://www.washingtonpost.com/business/2022/07/20/usps-electric-trucks/
Americans Who Can't Afford Homes Are Moving
    to Europe Instead
https://www.msn.com/en-us/travel/news/americans-who-can-t-afford-homes-are-moving-to-europe-instead/ar-AAZMwJ6
UC regents ask for review of UCLA's Pac-12
    exit after Newsom demands explanation
https://www.latimes.com/california/story/2022-07-21/uc-regents-ask-for-a-review-of-uclas-controversial-pac-12-exit?utm_id=61762&sfmc_id=1646692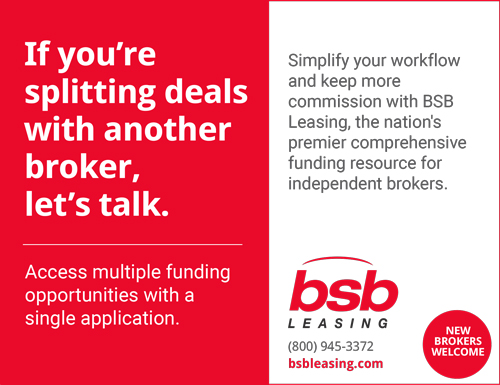 [headlines]
--------------------------------------------------------------


You May Have Missed---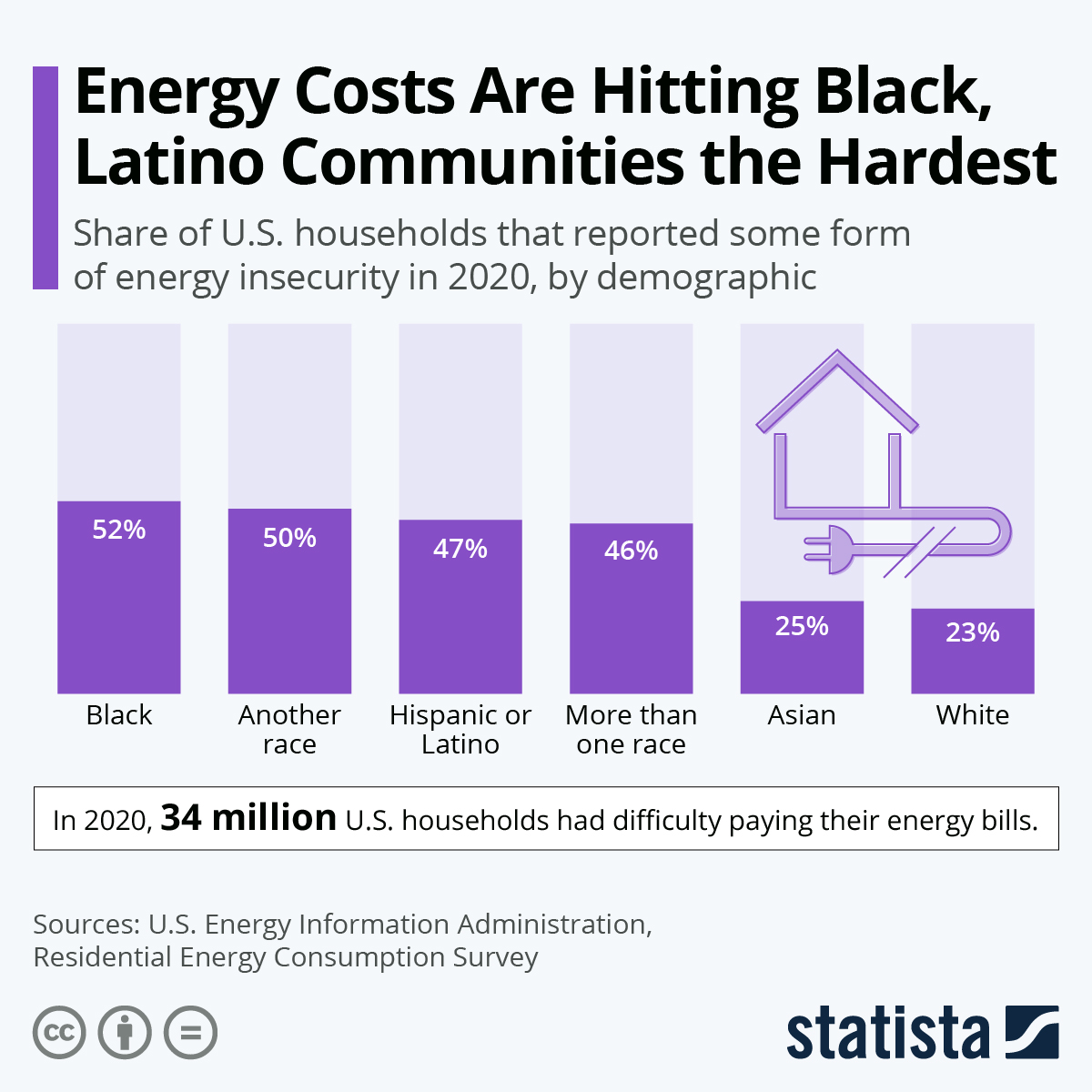 [headlines]
--------------------------------------------------------------

Sports Briefs---
Arizona Cardinals star Kyler Murray agrees to $230.5 million
     deal, is now among NFL's richest QBs, source says
https://www.espn.com/nfl/story/_/id/34275993/arizona-cardinals-star-kyler-murray-agrees-2305-million-deal-now-nfl-richest-qbs-source-says
Kirby Smart contract: Georgia boss becomes highest-paid
    coach at public university with 10-year extension
https://www.cbssports.com/college-football/news/kirby-smart-contract-georgia-boss-becomes-highest-paid-coach-at-public-university-with-10-year-extension/
U.S. Open confirms Novak Djokovic can't play
     unless he's vaccinated against Covid
https://www.nbcnews.com/news/us-news/us-open-confirms-novak-djokovic-cant-play-unless-s-vaccinated-covid-rcna39069
Dallas Cowboys bringing back alternate
     white helmet during 2022 season
https://www.dallasnews.com/sports/cowboys/2022/07/21/dallas-cowboys-bringing-back-alternate-white-helmet-during-2022-season/
Watch: Some of Steph Curry's best one-liner
     s as host of the ESPYs
https://www.eastbaytimes.com/2022/07/21/watch-some-of-steph-currys-best-one-liners-as-host-of-the-espys/
Projecting College Football Preseason Top 25
    at the Start of 2022 Fall Camp
https://bleacherreport.com/articles/10042586-projecting-college-football-preseason-top-25-at-the-start-of-2022-fall-camp
Southern California is on the clock:
    Dates are announced for 2028 L.A. Olympics
https://www.latimes.com/sports/story/2022-07-18/las-2028-olympics-will-go-from-july-14-to-july-30?utm_id=61368&sfmc_id=1646692


[headlines]
--------------------------------------------------------------


California Nuts Briefs---

CalPERS reports $29 billion loss for the year,
    worst performance since Great Recession
https://www.sacbee.com/news/politics-government/the-state-worker/article263654148.html?ac_cid=DM673788&ac_bid=498623033
Here's which of 80 planned California Wine Country
     hotel projects are in construction
https://www.northbaybusinessjournal.com/article/article/heres-which-of-80-planned-california-wine-country-hotel-projects-are-in-co/
Foster City's plan to kill more than 100 geese,
     potentially by spinal dislocation, is moving forward
https://www.sfchronicle.com/bayarea/article/Foster-City-s-plan-to-kill-more-than-100-geese-17318482.php

[headlines]
--------------------------------------------------------------
"Gimme that wine"


Italian Swiss Colony used to be Sonoma County's
     biggest tourist attraction
https://www.pressdemocrat.com/article/news/this-business-south-of-cloverdale-used-to-be-sonoma-countys-biggest-touris/
New Study Links Wine to Better Cognitive Function in Elderly
https://www.winespectator.com/articles/new-study-links-wine-to-better-cognitive-function-in-elderly
Impact Databank: U.S. Wine Market Projected
    To Slip By Volume, Rise By Value This Yea
https://www.shankennewsdaily.com/index.php/2022/07/20/31421/impact-databank-u-s-wine-market-projected-to-slip-by-volume-rise-by-value-this-year/#more-31421

"Gimme that Wine"
http://www.youtube.com/watch?v=EJnQoi8DSE8
Free Wine App
https://www.nataliemaclean.com/mobileapp/

Wine Prices by vintage
http://www.winezap.com
http://www.wine-searcher.com/
US/International Wine Events
http://www.localwineevents.com/
[headlines]
----------------------------------------------------------------
This Day in History
      1587 - The second English colony was established on Roanoke Island off what is present-day North Carolina. The Roanoke Island Colony, sponsored by Sir Walter Raleigh, was established under the leadership of Sir Richard Grenville and Sir Ralph Lane. The first settlers fared badly and returned to England in June of 1586. In 1587, Raleigh sent out another group under John White, consisting of 117 men, women and children, who landed this day. White returned to England for supplies but was unable to get back to Roanoke until August 17, 1590, three years later. He found all the colonists gone and the only clue to their fate was the word Croton carved on a tree. The meaning of this remains unexplained and no trace was ever found of the settlers. Whether they met their fate by Indians, a cold winter, lack of food, or disease is not known.
http://personal.pitnet.net/primarysources/ronoake.html 
    1620 - A small congregation of English Separatists, led by John Robinson, began their emigration to the New World. Today, this historic group of religious refugees has come to be known as the 'Pilgrims.' Pastor John Robinson was the last face the Pilgrims saw as their ship left for the New World. He never made it to America, but this one man is credited with planting a single word – independence. 
http://www.ohioroundtable.org/cfdocs/shows.cfm?
showcode=968&fromhome=YES 
http://www.revjohnrobinson.com/art.htm 
http://www.mlp.org/sermon.html 
http://members.aol.com/calebj/robinson_letter.html 
http://www.newnorth.net/~johhnson/~jrobinson.html 
    1667 - New Netherlands was ceded to England by the Dutch by the Peace of Breda, which ended the second Anglo-Dutch War (1665-1667). The British had captured Fort Amsterdam and divided the territory into New Jersey and New York. Colonization was slow and the territory was re-organized in 1674.
http://www.infoplease.com/ce6/history/A0816459.html 
http://www.infoplease.com/ce6/history/A0857845.html 
    1724 - The Alamo, to become famous as the site of a great battle of the war for Texas independence in 1836, was constructed at about this time as a Franciscan mission, the Mission San Antonio de Valero.
http://www.thealamo.org/faqs.html#one 
http://www.americanwest.com/pages/alamo.htm 
    1775 – George Washington took command of the Revolutionary Army.
    1796 - Surveyors commissioned by General Moses Cleaveland (1754-1806) completed the plan for what became the town of Cleveland, Ohio. 
(lower half of: 
http://memory.loc.gov/ammem/today/jul22.html ) 
http://www.travelcleveland.com/About_Cleveland/cleveland_history.asp 
    1849 – Poet Emma Lazarus (d. 1887) was born in NYC.  She is best known for "The New Colossus", a sonnet written in 1883; its lines appear inscribed on a bronze plaque in the pedestal of the Statue of Liberty. 
    1860 - Birthday of Mother Marie Joseph Butler (1860-1940) in Ballynunnery, County Kilkenny, Ireland.  Roman Catholic American nun. As the Mother General of the Congregation of the Sacred Heart of Mary, she began the Marymount school system. She opened 14 schools in the United States, three of which became colleges.
    1861 - An intention to issue an Emancipation Proclamation was announced by President Lincoln to his Cabinet. He read the entire proclamation. He wanted to issue it the same day as a strictly military effort to cripple Confederate manpower. His Cabinet persuaded him to wait as it was not good political timing, both because the Union was not doing well in the war, and many politicians were questioning the cause. Lincoln argued it needed to be done soon but was persuaded to wait for a more favorable military situation to avoid the appearance of "desperation." 
     1864 - The Battle of Atlanta, GA., concludes. Young General John Bell Hood attacks General William Tecumseh Sherman, resulting in terrible losses for the Confederate Army. Estimated casualties: 12,140 (3,641 Union, 8,499 Confederate) 
http://ngeorgia.com/history/battleofatlanta.html 
http://www2.cr.nps.gov/abpp/battles/ga017.htm 
http://www.civilwarhome.com/hoodbio.htm 
http://ngeorgia.com/people/hood.html 
http://home.sprynet.com/~randyyoung/ransom.htm 
    1872 - Birthday of Tom "Boss" Pendergast (1873-1945) in St. Joseph, MO.  The Pendergast organization helped launch the political career of President Harry S. Truman, a fact that caused Truman's enemies to dub him "The Senator from Pendergast." 
http://www.allaboutjazz.com/jazznew.htm 
http://www.energy2001.ee.doe.gov/GoinToKC.htm 
http://www.experiencekc.com/truman.html\ 
http://organizedcrime.about.com/library/weekly/aa102500a.htm 
    1882 - Birthday of painter Edward Hopper (1882-1967), Nyack, NY. 
http://www.artchive.com/artchive/H/hopper.html 
http://sunsite.dk/cgfa/hopper/ 
http://artcyclopedia.com/artists/hopper_edward.html 
http://sheldon.unl.edu/HTML/ARTIST/Hopper_E/AS.html 
http://art-posters-art-prints.com/edward-hopper.html 
http://www.mcs.csuhayward.edu/~malek/Hopper.htm 
    1886 - In San Francisco, a brewery workers union formed last month among mostly socialist German workers to resist the prevailing 16-18 hour workday. Today, breweries admitted defeat and gave in to union demands for FREE BEER, the closed shop, freedom to live anywhere for brewery workers (who had, until now, typically lived in the brewery itself), a 10-hour day, six-day week, and a board of arbitration.
    1888 - Birthday of detective novelist Raymond Chandler (1888-1959) in Chicago.  In 1932, at age forty-four, Chandler decided to become a detective fiction writer after losing his job as an oil company executive during the Great Depression.  Chandler had an immense stylistic influence on American popular literature, and is considered by many to be a founder, along with Dashiell Hammett, James M. Cain and other Black Mask writers, of the hard-boiled school of detective fiction. His protagonist, Philip Marlowe, along with Hammett's Sam Spade, is considered by some to be synonymous with "private detective," both having been played on screen by Humphrey Bogart whom many considered to be the quintessential Marlowe.
http://www.america.net/~davdmock/chandler.htm 
http://www.hifibliss.com/peter/chandler.htm 
http://www.kirjasto.sci.fi/rchandle.htm 
http://hometown.aol.com/chandlerla/ 
http://www.angelfire.com/sd/kreelah/chandler.html 
http://www.amazon.com/exec/obidos/search-handle-form/
102-8899986-2380120 
    1890 - Rose Elizabeth Fitzgerald Kennedy's (1890-1995) birthday in Boston's North End. Rose Kennedy became the epitome of a stalwart woman who maintained her dignity while her wealthy husband openly flaunted his many adulteries.  She also somehow maintained her composure when three of her four sons were killed, her other son caused the death of a young woman, and a daughter who proved to be mentally limited, and the deaths of several grandchildren.  Their nine children included President John F. Kennedy and Senators Robert F. Kennedy and Ted Kennedy. 
http://www.wic.org/bio/rkennedy.htm 
http://www.geocities.com/CapitolHill/Senate/1968/rose.htm 
http://www.amazon.com/exec/obidos/ASIN/0791016226/
avsearch-bkasin-20/103-5362656-4423850 
    1890 - The observation "Everybody talks about the weather, but nobody does anything about it" was written by editor Charles Dudley Warner in the Hartford Courant.  The remark has wrongly attributed to his Hartford friend Mark Twain. 
    1893 – Katherine Lee Bates (1859-1929) wrote "America the Beautiful," hastily jotted down in a notebook while she was teaching English at Colorado College in Colorado Springs. 
    1893 - Birthday of Karl Menniger (1893-1999), American psychiatrist, at Topeka, KS. Along with his father and brother, he founded the Menniger Clinic and Foundation at Topeka in the 1920s.
    1908 - Amy Vanderbilt's (1908-74) birthday in Staten Island, NY.  A renowned U.S. author, she wrote "Vanderbilt's Complete Book of Etiquette" that took a more modern approach to manners and etiquette than did Emily Post. 
http://www.allperson.com/allperson/legend/0000000893.asp 
http://www.quotationspage.com/quotes.php3?author=Amy+Vanderbilt 
    1909 - For the first of four times in his career, Ty Cobb stole second base, third, and home in an inning, doing it in the 7th against Red Sox.
    1915 - Birthday of trumpet player/singer Taps Miller, born Marion Joseph Miller, Indianapolis, IN.  He gained fame in the late 1930's and 40's as a dancer in stage productions as well as a sideman in several big bands including two stays with Count Basie's organization (1942 and 1947-49) as a singer and trumpet player. He lived in France for some time after the tour; the details of his later life are unknown. 
http://seattletimes.nwsource.com/html/artsentertainment/
134463975_lawrence17.html 
    1916 - A bombing in San Francisco during a Preparedness Day parade killed 10 persons and wounded 40. In 1917, labor leader Tom Mooney was sentenced to hang and Warren K. Billings was sentenced to life imprisonment for the dead. President Wilson commuted Mooney's sentence to life imprisonment in 1918 but, because of confessions of perjured testimony at the trial, the case was an international cause celebre for many years. On January 8, 1939, Governor Culbert L. Olson of California pardoned Mooney. Billings was released a later in the year. 
    1917 – Trombonist, violinist, and singer Lou McGarity's (1917-71) birthday in Athens, GA.
http://shopping.yahoo.com/shop?d=product&id=1927006
998&clink=dmmu.artist&a=b 
http://elvis.rowan.edu/~kilroy/JEK/07/22.html 
http://www.pbs.org/wgbh/pages/frontline/shows/religion/
maps/primary/mary.html 
http://www.st-mary-magdalene.org/newpage4.htm 
http://www.magdalene.org/biblical.htm 
    1918 - A single bolt of lightning struck 504 sheep dead in their tracks at the Wasatch National Forest in Utah. Sheep often herd together in storms, and as a result the shock from the lightning bolt was passed from one animal to another. 
    1923 – The Washington Senators' Walter Johnson became the first Major League pitcher to reach 3,000 strikeouts on the way to 3,508 at his retirement.
    1923 – Former Kansas Senator (1969-96) Robert Dole was born in Russell, KS.  Dole was a lieutenant in the Army during World War II and was seriously wounded during fighting in Italy. His recuperation from almost total paralysis took nearly four years and, despite three major operations, he was left without the use of his right arm and hand.  He twice served as Senate Majority Leader, was President Ford's Vice President, and was the Republican presidential nominee that lost to Bill Clinton in 1996.  
    1924 - Singer Margaret Whiting (1924-2011) was born in Detroit. Her father was the famous songwriter Richard Whiting. She began her career in the early 1940's singing with the bands of Freddie Slack and Billy Butterfield. With trumpeter Butterfield, Whiting recorded the 1944 million-seller "Moonlight in Vermont." Her 1948 recording of "A Tree in the Meadow" also sold a million, as did her 1949 duet with Jimmy Wakely, "Slippin' Around." 
http://www.northwood.edu/dw/1994/whiting.html 
    1924 - Birthday of tenor saxophonist Bill Perkins (1924-2003) in San Francisco.
http://music.barnesandnoble.com/search/artistbio.asp?
userid=0HNQVIRQ19&ctr=70886 
    1928 - P Red Faber of the White Sox came to bat in the 8th with two runners on base and the game with the Yankees tied at 4. He swung twice right-handed and missed against righty Wilcy Moore. He then switched to the left side and knocked in the winning runs with a single to center.
    1930 - The Philadelphia Athletics executed a triple steal in the first inning of a game against the Cleveland Indians and another one in the fourth inning. This is the only game in which two triple steals have occurred. 
    1934 - Birthday of tenor sax player Herman "Junior" Cook (d. 1992), Pensacola, FL.
http://members.tripod.com/~hardbop/jrcook.html 
http://www.fantasyjazz.com/catalog/cook_j_cat.html 
    1934 - Outside the Biograph Theatre in Chicago, "Public Enemy No. 1," John Dillinger was mortally wounded by FBI agents. 
    1936 - Birthday of Don Patterson (d. 1988), organist, Columbus, OH. 
http://www.amazon.com/exec/obidos/tg/stores/artist/glance/-/49897/ref=m_art_dp/102-8899986-2380120 
    1937 - Hal Kemp and his orchestra recorded the now-standard, "Got a Date with an Angel," for Victor Records in Hollywood. The distinctive vocal on the tune is provided by Skinnay Ennis 
    1937 - The Senate voted down President Franklin Roosevelt's attempt to "pack the Court" in a proposal to add more justices to the Supreme Court.  The Judicial Procedures Reform Bill of 1937 (frequently called the "court-packing plan") was a legislative initiative proposed by FDR to add more justices to the Supreme Court. Roosevelt's purpose was to obtain favorable rulings regarding New Deal legislation that the court had ruled unconstitutional.  The central provision of the bill would have granted the President power to appoint an additional Justice to the U.S. Supreme Court, up to a maximum of six, for every member of the court over the age of 70 years and 6 months. 
    1937 – Singer Chuck Jackson, one of the first to record material by Burt Bacharach and Hal David successfully, was born in Latta, SC.  Between 1957 and 1959, he was a member of The Del-Vikings. After leaving them, he recorded his first single, "I Don't Want to Cry," which he co-wrote and was his first hit (1961). In 1962, Jackson's recording of the Bacharach-Bob Hilliard song "Any Day Now" became a huge hit and his signature song. 
    1939 - The first African-American woman judge, Jane Matilda Bolin, was appointed judge of the Court of Domestic Relations by Mayor Fiorello La Guardia of New York City. She was also the first African-American woman to graduate from Yale Law School and the first to be admitted to the New York City Bar. 
http://www.blackseek.com/bh/2001/172_JBolin.htm 
    1941 - Robert "Lefty" Grove (1900-75) of the Boston Red Sox won the 300th and last game of his Major League career, defeating the Cleveland Indians, 10-6.  One of the greatest left-handed pitchers in Major League history, Grove led the American League in wins in four separate seasons, in strikeouts seven years in a row, and had the league's lowest ERA a record nine times. Over the course of the three years from 1929 to 1931 he twice won the pitcher's Triple Crown, leading the league in wins, strikeouts, and ERA, while amassing a 79-15 record as the ace for the Athletics' dynasty teams.  He was elected to the Baseball Hall of Fame in 1947. 
    1941 – Dick Wakefield, recently graduated from the University of Michigan, became baseball's first "bonus baby" when he signed with the Tigers for $52,000 and a new car. 
    1942 - Harry James with Helen Forrest record "I Had the Craziest Dream." 
    1942 - Compulsory civilian gasoline rationing due to the wartime demands began. 
    1943 - Two weeks after the July 10 Allied invasion of Sicily, led by General George Patton, the principal northern town of Palermo was captured. Americans had cut off 50,000 Italian troops in the west, but Germans were escaping to the northeastern corner of the island.  After 39 days, on August 17, 1943, the entire island of Sicily was under the control of Allied forces. The official total of Germans and Italians captured was put at 130,000. The Germans, however, managed to transfer 50,000 of their 90,000 men back to the Italian mainland. 
    1944 - The Bretton Woods (New Hampshire) Conference created the International Monetary Fund. The IMF is "...a cooperative institution that [many] countries have voluntarily joined because they see the advantage of consulting with one another in this forum to maintain a stable system of buying and selling their currencies so that payments in foreign money can take place between countries smoothly and without delay." The IMF was based on the ideas of the U.S. Treasury Department's Director of Monetary Research, Harry Dexter White, John Maynard Keynes of England and the IBRD (International Bank for Reconstruction & Development). The IMF began operations in Washington, D.C. in May 1946 with 39 member countries. 
    1944 - SKAGGS, LUTHER, JR., Medal of Honor 
Rank and organization: Private First Class, U.S. Marine Corps Reserve, 3d Battalion, 3d Marines, 3d Marine Division. Place and date: Asan-Adelup beachhead, Guam, Marianas Islands, 21 -22 July 1944. Entered service at: Kentucky. Born: 3 March 1923, Henderson, Ky. Citation: For conspicuous gallantry and intrepidity at the risk of his life above and beyond the call of duty while serving as squad leader with a mortar section of a rifle company in the 3d Battalion, 3d Marines, 3d Marine Division, during action against enemy Japanese forces on the Asan-Adelup beachhead, Guam, Marianas Islands, 21 -22 July 1944. When the section leader became a casualty under a heavy mortar barrage shortly after landing, Pfc. Skaggs promptly assumed command and led the section through intense fire for a distance of 200 yards to a position from which to deliver effective coverage of the assault on a strategic cliff. Valiantly defending this vital position against strong enemy counterattacks during the night, Pfc. Skaggs was critically wounded when a Japanese grenade lodged in his foxhole and exploded, shattering the lower part of one leg. Quick to act, he applied an improvised tourniquet and, while propped up in his foxhole, gallantly returned the enemy's fire with his rifle and hand grenades for a period of 8 hours, later crawling unassisted to the rear to continue the fight until the Japanese had been annihilated. Uncomplaining and calm throughout this critical period, Pfc. Skaggs served as a heroic example of courage and fortitude to other wounded men and, by his courageous leadership and inspiring devotion to duty, upheld the high traditions of the U.S. Naval Service. 
    1944 – Estelle Bennett (d. 2009) of the Ronettes was born in NYC.  With her sister, Ronnie Bennett, they were 2/3 of the group that had a string of hits in the 60s, "Be My Baby," "Walkin in the Rain," "(The Best Part of) Breakin Up," Baby I Love You."  It was Estelle who called Phil Spector about an audition while the group, then known as Ronnie and the Relatives, was still with Colpix Records.  By March 1963, the group was officially signed to Spector's Phillies Records and were renamed The Ronettes. The Ronettes recorded "Be My Baby" in July 1963, and it was released in August. By the fall of that year it had become a top 10 hit, peaking at number two on the Billboard Top 100, and #4 in the UK.  Among the backup vocalists on the recording:  Sonny and Cher, Nino Tempo, Darlene Love, and Leon Russell on the keyboards. 
    1944 - Albert Walter "Sparky" Lyle was born in DuBois, PA.  Lyle pitched sixteen years in the Majors, solely in relief, and won the 1977 AL Cy Young Award with the Yankees (the first AL reliever to do so).  He was one of the best-known relievers of his era. For the 1978 season, the Yankees acquired free-agent closer Goose Gossage, making Lyle redundant a year after winning the Cy, and was traded after the 1978 season.  Overall, he held a World Series ERA of 1.73 having been on three World Series winners.
   1947 - Top Hits 
"Peg o' My Heart" - The Harmonicats 
"I Wonder, I Wonder, I Wonder" - Eddy Howard 
"Chi-Baba, Chi-Baba" - Perry Como 
"Smoke! Smoke! Smoke! (That Cigarette)" - Tex Williams 
    1947 – Don Henley was born in Gilmer, TX.  He is a founding member of The Eagles and the drummer.
    1949 - Birthday of film score composer Alan Menken, New Rochelle, NY. 
http://disney.go.com/DisneyRecords/Biographies/Menken_Bio.html 
http://menken.dyns.net/ 
    1954 - In an attempt to put more pop in the lineup, Casey Stengel inserts Mickey Mantle in the infield as the shortstop. The experiment works as the 'Commerce Comet' homers in the tenth inning giving the Yankees a 3-2 victory over the White Sox.  Mantle was a shortstop when he was originally signed by scout Tom Greenwade. 
  1954 - Birthday of guitarist Al DiMeola, Jersey City, NJ. 
http://www.aldimeola.com/ 
http://www.pixelplanet.com/Music/EG.htm 
http://www.daddario.com/DADDARIO_ENDORSEES/ALDIMEOL.HTM 
http://www.dwponline.com/rock/dimeola.htm 1955 - Top Hits 
"Rock Around the Clock" - Bill Haley & His Comets 
"Honey-Babe" - Art Mooney 
"The House of Blue Lights" - Chuck Miller 
"I Don't Care" - Webb Pierce 
    1956 - The Baseball Hall of Fame announced special rules governing elections. Writers should vote every two years, alternating with the Veterans Committee.  Because of criticism, this will revert back in 1962. To be eligible, players must have been retired for five years. 
    1958 - US performed atmospheric nuclear tests at Bikini Island.   
    1960 – Cuba nationalized all US-owned sugar factories.
    1962 - Gary Player of South Africa became the first nonresident of the US to win the PGA championship. He defeated Bob Goalby by one stroke at Aronimink Golf Club in Newtown Square, PA. 
    1963 - Top Hits 
"Surf City" - Jan & Dean 
"So Much in Love" - The Tymes 
"Memphis" - Lonnie Mack 
"Act Naturally" - Buck Owens 
    1963 - History records the first bank to lease personal property was the Bank of America, San Francisco, which instituted the service under the direction of Robert D'Oyly Syer.  James Joseph Saxon, Comptroller of the Currency, advised national banks on March 18, 1963 that they were permitted to lease personal property, buy equipment and lease it directly to customers. 
    1963 - The Beatles' first US album, "Introducing The Beatles" was pressed by Vee-Jay Records, who thought they had obtained the legal rights from EMI affiliate, Trans-Global Records. When it was finally released in January, 1964, Capitol Records would hit Vee Jay with an injunction against manufacturing, distributing, advertising, or otherwise disposing of records by the Beatles. After a trial, Vee-Jay was allowed to release any Beatles records that they had masters of in any form until October 15th, 1964. After that time, they no longer had the right to issue any Beatles product. 
    1963 - World Heavyweight Champion Sonny Liston hung on to his boxing title by knocking out challenger Floyd Patterson in the first round of a bout in Las Vegas, NV. 
    1965 - "Till Death Us Do Part" debuted on England's BBC-TV. The show was so popular that it became a TV series in Great Britain and was the forerunner of the 1971-92 CBS-TV hit, "All in the Family", starring Carroll O'Connor and Jean Stapleton. 
    1966 – Clay Dalrymple broke up a no-hitter by Giants hurler Gaylord Perry with an 8th-inning single. It was the second time the Phillies catcher spoiled a no-hit bid in the 8th inning at Candlestick Park, having collected the only hit in Juan Marichal's debut in 1960.  Not a bad career, breaking up the no-hitters of two Hall of Fame pitchers.
    1967 - Using five pitchers in same inning, the Braves establish a Major League mark for the number hurlers called upon in one inning. Ken Johnson, Ramon Hernandez, Claude Raymond, Dick Kelley and Cecil Upshaw all face the Cardinals in the ninth inning. 
    1967 - The "Billboard" singles chart showed that "Windy," by The Association, was the most popular record in the U.S. for the fourth straight week. The Los Angeles-based sextet would make way for Jim Morrison and The Doors a week later when "Light My Fire" became the hottest record of the mid-summer. 
    1968 - Elvis Presley begins filming his twenty-ninth movie, "Charro!," on location in Arizona. It is the only Elvis movie where he sports a beard, and the only one in which he does not sing on-camera.  Only two songs are recorded for the film, and only the title track, another Mac Davis composition, is used... over the credits only. A "serious" Western, it is nonetheless a critical and commercial failure. 
    1969 - The All-Star Game is postponed by rain for the first time in Major League history. 
    1971 - Top Hits 
"It's Too Late/I Feel the Earth Move" - Carole King 
"You've Got a Friend" - James Taylor 
"Don't Pull Your Love" - Hamilton, Joe Frank & Reynolds 
"When You're Hot, You're Hot" - Jerry Reed 
    1971 - The Doors' "L.A. Woman" is certified gold 
    1975 - Confederate General Robert E. Lee had his U.S. citizenship restored by the U.S. Congress. 
    1977 - Tony Orlando announced his retirement from show business. Orlando was performing in Cohasset, MA when he said that he had finally decided to call it quits. Orlando had two solo hits in 1961 ("Halfway to Paradise" and "Bless You") and 14 hits with his backup singers (known as Dawn) through the mid-1970s. He also hosted a weekly TV variety show with Dawn (Telma Hopkins and Joyce Vincent) from 1974-1976. 
http://www.tonyorlandoonline.com/ 
http://www.friends-of-toad.com/ 
    1979 - Top Hits 
"Bad Girls" - Donna Summer 
"Good Times" - Chic 
"Makin' It" - David Naughton 
"Shadows in the Moonlight" - Anne Murray 
    1979 - Golfer Sam Snead, age 67, became the first to shoot below his age on a Professional Tour, on the fourth day of the Quad Cities Open Tournament at Coal City, IL. His score was 277 (70, 67, 74, 66). 
    1983 - -128ø F (-89ø C) recorded, Vostok, Antarctica (world record) 
    1984 - Kathy Whitworth won the Rochester Open to become the all-time winningest professional golfer. Her 85th victory surpassed the 84 tournament wins of Sam Snead. Her picture made the Wheaties "Breakfast of Champions" box.
http://www.golfweb.com/u/ce/feature/pgatour/0,1977,839844,00.html 
http://www.golfeurope.com/almanac/players/whitworth.htm 
    1984 - TV Host George Alexander "Alex" Trebek born July 22, 1940 in Sudbury, Ontario, Canada.  He began hosting "Jeopardy" in 1984 and remains the host while now battling stage 4 cancer.
http://www.imdb.com/name/nm0871618/
    1985 - Bruce Springsteen's fans crashed the phone system in Washington, DC by overloading the circuits with requests for tickets to the Boss's show at Robert F. Kennedy Stadium. The concert was sold out within an hour-and-a-half. 
    1986 - Hurricane Estelle passed 120 miles south of the Hawaiian Islands creating a ten to twenty-foot surf. The large swells resulted from a combination of high tides, a full moon, and 50 mph winds. The hurricane also deluged Oahu Island with as much as 6.86 inches of rain on the 24th and 25th of the month. 
    1986 - The Cubs fired their ball girl, Marla Collins, the first ball girl in the Majors, when it is revealed that she posed nude for Playboy magazine. The photos appeared in the October issue and accompanied shots of Marla in her Cubs uniform and one of Harry Caray pointing to a tattoo on her right thigh. Caray remained as the Cubs announcer.
    1987 - Top Hits 
"Alone" - Heart 
"Shakedown" - Bob Seger 
"Don't Disturb This Groove" - The System 
"I Know Where I'm Going" - The Judds 
    1988 - The Atlanta Hawks began a 13-day trip through the Soviet Union by beating a Soviet team, 85-84. The Hawks won the second game but then lost the third to conclude the first such tour by an NBA team. 
    1990 - Greg LeMond won his third Tour de France. He outdistanced all other cyclists by finishing in 90 hours, 43 minutes and 20 seconds. His time was slower than his past wins. LeMond won in 1986 and again in 1989 with his best time of 87 hours, 38 minutes and 35 seconds. It seems like you have to be French to win 
    1991 – Jeffrey Dahmer confessed to killing 17 males in 1978.  Although he was diagnosed with borderline personality disorder, schizotypal personality disorder, and a psychotic disorder, Dahmer was found to be legally sane. He was convicted of 15 of the 16 murders he had committed and was sentenced to 15 terms of life imprisonment on February 15, 1992.  On November 28, 1994, Dahmer was beaten to death by a fellow inmate.
    1994 - More than 54,000 fans jammed Giants Stadium in East Rutherford, New Jersey as Billy Joel and Elton John performed the first of five concerts together. They duetted on "Your Song," "Honesty" and "I Guess That's Why They Call It the Blues." 
    1994 – OJ Simpson entered a plea of not guilty in the murders of Nicole Brown Simpson and Ron Goldman.
    1997 – Greg Maddux threw only 78 pitches in a complete game win over the Cubs.
    2002 - Over 20,000 fans gather at Fenway for a two-hour tribute entitled, "Ted Williams: A Celebration of an American Hero."  The two hour salute of the man many consider to be the greatest hitter in baseball history, a vet of the World War II and the Korean War, and a generous supporter of the Jimmy Fund, in addition to moving music and video, includes comments from present and former Red Sox players and broadcasters, historian Ken Burns, and former U.S. Senator John Glenn, who was Ted's wing man during the Korean War.
    2003 - Members of the US 101st Airborne Division, aided by Special Forces, attacked a compound in Iraq, killing Saddam Hussein's sons Uday and Qusay, along with Qusay's 14-year-old son and a bodyguard. 
    2006 - The fourth day over 100 in Los Gatos/Saratoga. Today it reached 107, and we didn't go into the swimming pool until after 6pm when there was more shade in the backyard, as the sun was much too hot, even to go into the water. 
    2017 – 10 people died in an overheated trailer in a Walmart parking lot in San Antonio, Texas in human-trafficking incident.
-------------------------------------------------------------

SuDoku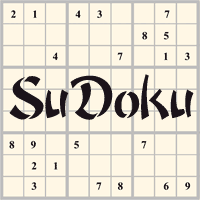 The object is to insert the numbers in the boxes to satisfy only one condition: each row, column and 3x3 box must contain the digits 1 through 9 exactly once. What could be simpler?
--------------------------------------------------------------

Daily Puzzle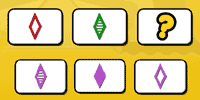 How to play:
http://www.setgame.com/set/puzzle_frame.htm
Refresh for current date:
http://www.setgame.com/set/puzzle_frame.htm
--------------------------------------------------------------


http://www.gasbuddy.com/
http://www.gasbuddy.com/GB_Map_Gas_Prices.aspx
http://www.gasbuddy.com/GB_Mobile_Instructions.aspx
--------------------------------------------------------------

Weather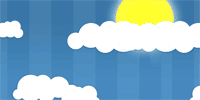 See USA map, click to specific area, no commercials
--------------------------------------------------------------

Traffic Live---
Real Time Traffic Information
You can save up to 20 different routes and check them out with one click,
or type in a new route to learn the traffic live
--------------------------------
Wordle
https://www.powerlanguage.co.uk/wordle/

How to Play
https://www.today.com/popculture/popculture/wordle-know-popular-online-word-game-rcna11056