Highest Commission in Industry
Seeking self-motivated, energetic individuals for California, Florida, Georgia, Illinois,Texas
equipment transportation leasing/financing. Moderate travel & extensive phone work.
Email resume : ekaye@advantagefunding.us
or fax to 718-392-5427.
About the Company: Advantage Funding was recently acquired by Marubeni Motor Holdings, a major Japanese trading company and is a leading commercial and consumer vehicle and equipment financing and leasing company based in Long Island City, NY.


Wednesday, July 12, 2006
Headlines---
Welcome New Readers
Classified Ads—Sr. Management
$27MM Marlin Stock
Menzel Finally Gets Award
July 14-UAEL Regional Meeting
Cartoon—I miss you, too
Classified Ads---Help Wanted
Sales Makes it Happen—L.P.Kester
"Use a Tiered Approach"
"The Evergreen Lease"—Legal but
unethical by Barry Reitman
2006 NOLDataBase/AMTDatabase
Greater Community Prez Resigns
Key Financial Training Facility
Farm Credit Leasing gets Award
Willis Credit Facility $200 MM
News Briefs---
You May have Missed---
"Gimme that Wine"
Calendar Events
Today's Top Event in History
This Day in American History
Baseball Poem
SuDoku Puzzle
######## surrounding the article denotes it is a "press release"
---------------------------------------------------------------

Welcome New Readers
While most who read Leasing News go to the web site first, many still join our mailing list. Our goal is to print daily from Monday to Friday, but most often it is only three or four times a week, so when you are on the mailing list, you are informed that the new edition is available.
We go to "press" when we think there is enough equipment leasing news to do so.
Readers on our mailing list also get notices of major events from time to time.
We welcome the new readers and hope you enjoy and find informative Leasing News. Subscription is free. Please ask a colleague to subscribe.
kitmenkin@leasingnews.org
----------------------------------------------------------------

Classified Ads—Senior Management
Mount Pleasant Winery, Augusta, Missouri *
Atlanta, GA
Experienced leasing exec looking for next challenge. Various asset types, deal sizes and channels. Turn-around or expansion opportunity.
Email: akimicata@mindspring.com
Baltimore, MD
25 year veteran of commercial and equipment leasing seeking a senior management position with leasing or asset based financing company in the southeast (Florida preferred)
Email: kellogg_md@yahoo.com
Chicago, IL
25 + yrs. exp. 18 w/ two captives. Currently SVP captive started for Japanese multi-national distributor. Looking to do same w/another mfg. or distributor.
Email: pilot13@sbcglobal.net
Denver, CO
Fortune 500 GM/SVP wants to team up with aggressive lender looking for Western expansion mid-market equip. finance/leasing. 20+ years experience within Rocky Mountain/Southwest and Ca markets.
Email: legal@csotn.com
Hope, NJ
25 years in optimizing call center operations, collections, billing, and back end revenue generation. Experienced in $7 + billion dollar portfolios. Verifiable achievements.
E-mail: cmate@nac.net
Irvine, CA
Credit executive, portfolio manager and syndication facilitator. Extensive business building experience in small and mid-ticket operations. Highly innovative. Fortune 100 audit and technology skills. Bottom-line manager.
Email: lenhubbard@bigfoot.com
Jacksonville, FL
15+yrs Collections/Customer Service Expert. InfoLease, CARMS,managed staffs excess 100 VERY successfully - will relocate WITHIN Florida for right position ~ SIMPLY THE BEST
Email: rafftink@aol.com
Lawton, OK.
Twenty years, I have been the President of Cash Financial Services. I sold my loan portfolio. Resume.
http://www.geocities.com/bobbybenmoore/
email: bobmooreok@email.com
Long Island, NY
Degree Banking/Finance. 13 years leasing exp. Now prez young leasing company where promises were not met. Interested in joining established firm with future.
Email: bob33483@yahoo.com
New York, NY, NJ, Ct Tri-State
Top Exec. middle and big ticket, top skills treasury, funding, ops,transaction detail, syndication, ready to max profit, help build quality operation. right now!
E-Mail: leasefinance@optonline.net
Orange County, CA
25+ years experience large ticket equipment finance companies and commercial banking. Operations, documentation, legal, credit, workouts, portfolio management. $2+Billion portfolio. Seeking CFO, COO or similar.
Email: finance1000@cox.net
Philadelphia, PA
27 yrs. exp. sales, ops., credit, strategy, P&L mngmet. Most recently created & executed the biz plans for 2 highly successful Bank-owned small ticket leasing subsidiaries.
email: mccarthy2020@comcast.net
Portfolio Management Consultant ;
25+years experience in Collections, Customer Satisfaction, Asset Management, Recoveries, Continuous Process Improvement, Back end Revenue Generation, Cost per Collection Analysis. $5+Billion Portfolio expertise.
Email: efgefg@rogers.com
Salt Lake City, UT
GM in Sales, Marketing & Operations for Several technology captives. Seeking new adventure in Western States. Consultant of full time.
Email: stevegbdh@hotmail.com
San Francisco, CA
25 years experience w/global leasing company, sales,marketing,business dev., P&L responsibility, asset mgmt, brokering and re-marketing. Interested in joining an est. firm with a future.
Email: rcsteyer@yahoo.com
Sausalito, CA
Sr. Corp. officer, presently serving as consultant, fin. service background, M&A, fund raising, great workout expertise, references
Email: nywb@aol.com
Syracuse, NY
Int. equip. leasing exec. 25 yrs global P&L sr. mngt., including corporate turnarounds, strategic planning, new biz dev., structure finance, contract neg., vendor leasing specialist.
Email: jimh356094@aol.com
Tampa, FL
20+ yrs small/middle ticket finance, operations/ sales management exper. Outstanding record of revenue enhancement, operational improvement and team development.
Email:
rlindcpa@earthlink.net
Wilmington, DE
Over 15 years experience managing Credit, Risk Management and Fraud operations for large Financial Institution. Proven Results. Anywhere between NYC and DC for right opportunity.
Email: cklous@comcast.net
For a full listing of all "job wanted" ads, please go to:
http://64.125.68.91/AL/LeasingNews/JobPostings.htm
To place a free "job wanted" ad, please go to:
http://64.125.68.91/AL/LeasingNews/PostingForm.asp
"Mount Pleasant Winery was founded in 1859 in Augusta, Missouri; America's first designated wine district. George Munch, who came with his brother, Frederick, from Germany, established a vineyard and winery in an area that reminded him of his homeland. From the beauty of the topography to the incredible potential for creating excellent wines, they chose Mount Pleasant. The original cellars were completed in 1881 and were built from the wood and abundant limestone in the area."
"When Prohibition hit in 1920 the winery was forced to close and all of the vines were removed. In 1966, the winery was reopened and the vineyards were replanted with self-rooted vines and classic grafted European varieties."
www.mountpleasant.com
----------------------------------------------------------------

JP Morgan Chase owns $27MM Marlin Stock
According to a filing dated June 30, 2006 and recorded by the Security Exchange Commission on July 11,2006, JP Morgan Chase & Company is the "beneficial owner of 1,237,110 shares of stock...Percent of class: 10.4%"
At the current stock price level of $21.87, this equates to $27,055,595.
According to another SEC filing, " Registrant reported that on June 13 CEO Daniel Dyer adopted a prearranged stock trading plan to sell a portion of his company stock over time as part of his individual long-term strategy for asset diversification and liquidity...
"On June 13, 2006, Daniel P. Dyer, Chief Executive Officer of Marlin Business Services Corp. (NASDAQ: MRLN), adopted a pre-arranged stock trading plan to sell a portion of his company stock over time as part of his individual long-term strategy for asset diversification and liquidity.
"The stock trading plan was adopted in accordance with Rule 10b5-1 of the Securities and Exchange Act of 1934. Rule 10b5-1 allows corporate officers and directors to adopt written, pre-arranged stock trading plans when they do not have material non-public information. Using their plans, company insiders can gradually diversify their investment portfolios over time while avoiding concerns that they had material non-public information when they sold their stock.
"Under his Rule 10b5-1 Plan, Mr. Dyer may sell up to 62,080 shares over a period of approximately nine months (commencing in June 2006). The shares being sold by Mr. Dyer under the plan represent approximately 18.4% of the MRLN shares he beneficially owns as of June 13, 2006."
Copy of JP Morgan filing:
http://leasingnews.org/PDF/Marllin_SC13G.pdf
----------------------------------------------------------------

Menzel Finally Gets Award
Christopher "Kit" Menkin, Leasing News publisher/editor presents
Paul Menzel, Senior Vice President of Pacific Capital Bancorp's Community Lending Group. Pacific Capital Bank, the Leasing News Person of the Year for 2006 award.
Pacific Capital Bancorp's Community Lending Group. Pacific Capital Bank, N.A., is a $7 billion network of preferred community banks on the coast of central California. In his capacity, Paul oversees the commercial equipment leasing, small business and auto dealer finance units.
He has been in the commercial equipment leasing industry, managing the same portfolio, for over 30 years and arranged the acquisition of the Leasing Division by Santa Barbara Bank & Trust in 1996.
Paul is board member of the Equipment Leasing Association (ELA,) formerly chaired its Small-Ticket Business Council, the Fair Business Practices Committee and serves on the 2005 Industry Future Council Members, plus other committees such as the Funding Exhibition Committee. He has also served as a board member of the United Association of Equipment Leasing (UAEL), where he was active in several committees, and has written for "Newsline."
He recently served as President of the United Boys and Girls Club of Santa Barbara County and has served on a variety of non-profit boards in the community. He graduated form UC Berkeley and holds an MBA in Management. Paul resides with his family in Santa Barbara, CA.
"I've enjoyed my 30+ years in the leasing industry because of the intellectual challenge of dealing with change, the fast pace, and the great people. I look forward to much of the same for several more years.
"I believe very strongly in Community, whether it is the leasing industry or the Central Coast of California. It seems that I've always gotten back more than I've given. It is a sort of "psychic income" that motivates me to be involved. It is Community that keeps us doing the right things together and makes it all worthwhile.
"Thanks to the Leasing News for being an integral part of the leasing community."
----------------------------------------------------------------

----------------------------------------------------------------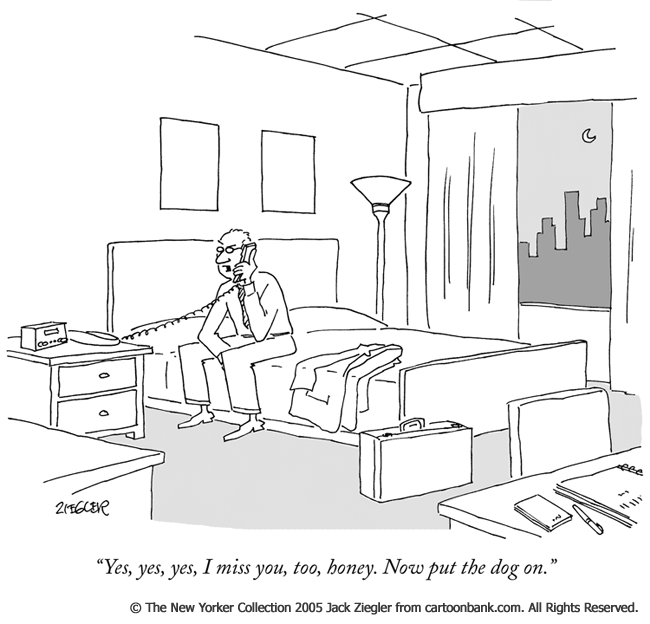 ----------------------------------------------------------------

Classified Ads---Help Wanted
Account Managers
"Specializing in Equipment Financing"
Charlotte * Los Angeles * New York * Phoenix

National Account Managers
60% com./30% res. APP only to $150,000. No industry/geo restrictions. Tremendous flexibility/freedom: your home office or our regional offices. bjohnson@alliancecap.com

Sales

Highest Commission in Industry
Seeking self-motivated, energetic individuals for California, Florida, Georgia, Illinois,Texas
equipment transportation leasing/financing. Moderate travel & extensive phone work.
Email resume : ekaye@advantagefunding.us
or fax to 718-392-5427.
About the Company: Advantage Funding was recently acquired by Marubeni Motor Holdings, a major Japanese trading company and is a leading commercial and consumer vehicle and equipment financing and leasing company based in Long Island City, NY.

Sales Manager

Inside Sales Manager
Troy, MI
Proven in sales, prospecting and closing
skills. Must know how to lead and
grow our sales team. Send resumes to htischer@leasecorp.com

----------------------------------------------------------------

Sales Make it Happen
Use a Tiered Approach
By: Linda P. Kester
This technique was used on me when I was a sales manager at Advanta Leasing Corp.
We used Quick Trac for all our site inspections. A rival site inspection company wanted our business. I was the decision maker, and every time the sales rep called me I would brush him off. I'd say …"just send me some information" Or … "we're happy with who we're using".
The reason I would brush him off was that I had no real reason to change site inspection companies, and I was busy. I had twelve direct reports and an annual budget of $100,000,000.
The site inspection sales rep decided to use a tiered approach, and talk directly to my highest producing sales rep, Bill Beard. They formed a friendship, and Bill asked if we could use this site inspection company on his next deal. Wanting to keep Bill happy, I said "yes".
I looked at changing site inspection companies as a hassle. I'd have to have a meeting, give out new forms, retrain my reps, and not even be sure about the service I'd receive. However, when approached by my top rep to give a new company a try, I was willing.
I remember this experience with clarity because it really hit me. This is exactly like leasing! Vendor sales managers don't see a real reason to change leasing companies. They brush off the leasing reps with objections like; "We'll keep your information on file". Work both the sales managers and the sales reps… and close them to give you a try on their next three deals.
Recently I had lunch with Bill and asked him if I could share this story in Leasing News. He said "absolutely". Also, he added that he acquired his top account this same way. He approached the perceived decision maker, only to encounter resistance. He then called on the sales force and with positive persistence slowly won their business one sales rep at a time.
Using this tiered calling approach along with an integrated marketing program, will give your prospect reasons to use your services.
Linda Kester helps leasing companies increase volume. For more information visit www.lindakester.com .
----------------------------------------------------------------

"The Evergreen Lease"—Legal but unethical
by Barry Reitman
If ever there was an aspect of equipment leasing which juxtaposed the legal with the unethical, the "evergreen clause" would be that area.
An evergreen clause, or evergreen lease, as the word implies, signifies a contract that goes on forever. In actuality it can end, but only after the lessee sends, within a specified time period, a letter stating his intent to return or purchase the underlying equipment. In practice, the procedure is deliberately made cumbersome by the lessor. Hence, 63.4 percent of the time (78.6 percent of all statistics are made up on the spot) the lessee unwittingly pays far in excess of the total price to which the parties agreed.
Let's go through a typical situation: A fair market value option lease of a $48,000 machining center is offered to the prospective lessee; sixty payments of $984. He asks the meaning of "fair market value." The sales rep tells him, "That means that you will own it for ten percent of the original cost at the end of the lease." That commitment to a residual assumption of ten percent may or may not be specified in the lease contract. Fast forward five years. The lessee calls the lessor (or the party who has purchased the portfolio in which the lease resides), and asks if he should include the $4,800.00 purchase option amount with his last payment, which will be mailed that week. He is told that his lease has been renewed for an extra year because he did not send in a certified letter ninety-one days before the end of the term.
The words of the glib sales rep regarding "you will own it for ten percent…." are ringing in his ears. Unfortunately, they are not written in his contract. Not wanting to be bitten twice by the same contract, he begins paying for the extra year, immediately sending the certified letter indicating desire to purchase. Fast forward twelve months. He calls again, asking about how to send his purchase option payment. "Sorry," he is told, "your contract spells out that the letter had to be sent no less than 90 and no more than 120 days before the end of the renewal term."
Twelve months later, after diligently complying with the certified letter trap, our poor friend calls again to ask how to remit the $4,800. "Sir, the fair market value of your equipment is $20,827.87. You can remit that with your last rental payment."
The history and original rationale of evergreens is rather innocuous. Main frame computers and other mid to high ticket items were quoted as true or operating leases. The "rental" payment was, indeed, just that. While there may or may not have been an option to purchase, all parties were agreeing to a contract which clearly spelled out rights and responsibilities, including end-of-lease requirements. Renewals were an integral part of the industry, and were, for the most part, fair and reasonable. More to the point, the equipment was part of the lessor's fleet. He had every expectation of realizing the residual value, and could only do so if the lessee was contractually committed to give enough warning; e.g., 90 to 120 days, so that he could find a new lessee for his rental equipment.
Today's equipment leasing marketplace, however, particularly for small ticket transactions, is one in which "you-own-it-at-the-end" trips off the tongue of sales reps on almost every transaction. The evergreen clause on small ticket fixed option contracts is not only an anachronism, it is also an unfair advantage for scoundrels. And, yes, some even try to make use of it on one dollar purchase option leases. (Go explain THAT with a straight face.) To the extent that our leasing industry has a black eye, and it does, this issue is a big part of it. The inherent dishonesty of creating roadblocks to keep someone from getting what he bargained for cannot be defended.
What's a lease broker to do? Determine the practices of your funding sources. At Keystone Equipment Leasing, we refuse to deal with those who don't give us assurances that they do not play the game.
A solid compromise (and one which is good practice for lease brokers in any case) is to sell only the stream of payments to your funding sources on leases which have residuals. In addition to precluding any chance of "evergreening," this gives you a reason to call your lessee at the end of the term to promote more business. It also smoothes out the peaks and valleys of business cycles. Ask any old-timer. Many of us weathered serious economic storms by depositing those purchase option checks.
Another, more difficult, choice is to offer one dollar and fixed PUT leases exclusively, unless requested otherwise. And then, if an FMV lease is requested by the customer, highlight any potentially "evergreenish" clause to your lessee.
We have taken these measures on all small ticket quotes. Why is that? Several small reasons, and one big one. The small ones regard the sound of "and then you own it" as an attractive marketing phrase, and the fact that everyone – everyone! – has either been burned, or knows someone who has been burned, by an evergreen clause.
The big reason is this: You cannot compete with someone who is banking on an extra year or two of payments. In the example above,* with one additional year of payments, the lessee will end up paying out an extra $11,808, and the unscrupulous "evergreener" has more than $6,600 excess profit (present value) in the deal. Educate your customers? Sure, some will understand. But, others will have images of Humphrey Bogart talking about stolen strawberries as you do your explaining.
This is not where you want to be as you make your sales presentation. Fortunately, the benefits of Section 179 tax deductions make fixed nominal purchase options a good product for most small ticket transactions. With 2006's $108,000 availability, your smaller customers will appreciate the savings, and you will know that you have sold a quality product that will lead to repeat business.
Sixty payments of $984, two in advance, ten percent residual assumption, and 10% discount rate.
Barry Reitman, Biography
Keystone Equipment Leasing, Inc.
In 1983, Barry and his late wife and partner, Rita Marder, founded Keystone Equipment Leasing, Inc. in Bergen County, New Jersey. The firm, which specializes in small ticket equipment leases, relocated to Blooming Grove, New York in January, 2000. While maintaining a strong relationship with local and regional vendors and lessees in the New York/New Jersey area, it has also become an active presence on the internet. Keystone's website has been actively, and so-far successfully, avoiding the slings and arrows of outrageous scammers since 1996. Working closely with Federal and state law enforcement, Barry's documentation has been part of three successful fraud prosecutions, including one which was initiated by an alert from Keystone to the FBI.
For a full biography, please click here:
http://leasingnews.org/PDF/BR_bio.pdf
---------------------------------------------------------------
### Press Release ###########################

2006 NOLDataBase/AMTDatabase release
CHICAGO-- Leasingpress.com announces the release of their 2006 NOLDataBase and AMTDatabase products.
The new NOLDatabase release contain detailed information on more than 1,400 publicly traded companies that have unused Federal tax operating losses, and the AMTDatabase detailed information on 500 companies with unused AMT (alternative minimum tax) credits.
James Johnson, President of Leasingpress, indicated that "to my knowledge, this is the only tax product of its kind, and has been a staple of major lessors since 1992."
The NOLDatabase details a firm's net operating losses (NOLs) in terms of dollar amount, year or years of expiration, whether usage is restricted by Section 382 of the Internal Revenue Code, and whether the firm has a fully offsetting, partially offsetting, or no offsetting valuation allowance.
Johnson indicates the valuation allowance "can provide important information as to a firm's expectation of future taxable income--if a firm has no offsetting valuation allowance to their deferred tax NOL asset, the firm is indicating it is 'more likely than not' that they will be able to use the losses before they expire."
The 2006 NOLDatabase and AMTDatabase are searchable databases, which permit the user to sort or search by company name, city, state, zip, phone number, primary SIC code, DUNS number, CUSIP number, total assets, equity, revenue, EBITDA and net income, in addition to being able to sort by NOL size, type of valuation allowance, Section 382 restrictions or NOL expiration date, or size of AMT credit, depending upon the database acquired.
Leasingpress is a provider of information, analyses, books, reports and studies to the equipment leasing industry. Its three most recent books are Power Tools for Successful Leasing © 2000, Technology Leasing: Power Tools for Lessees © 2002, and Power Tools for Small Ticket Leasing ©2004. Their website is www.leasingpress.com.
### Press Release ###########################

Greater Community Bancorp Announces Resignation of
President and Chief Operating Officer
TOTOWA, N.J.--
Greater Community Bancorp (Nasdaq: GFLS) (the "Company") today announced that C. Mark Campbell, Director, President and Chief Operating Officer of the Company and its subsidiary bank, Greater Community Bank, will resign effective July 31, 2006 to pursue other interests. In order to help with any transition issues, Mr. Campbell will remain available to provide services to the Company on an as-needed basis through July 31, 2007.
About the Company
Greater Community Bancorp is a financial holding company headquartered in Totowa, New Jersey. The Company operates fifteen full-service branches in the northern New Jersey counties of Bergen, Passaic and Morris through its state-chartered commercial bank subsidiary, Greater Community Bank. Greater Community Bank provides traditional commercial and retail banking services to small businesses and consumers, and operates an equipment leasing and financing subsidiary, Highland Capital Corp. Greater Community Financial, a division of Greater Community Bank, provides a wide range of investment products and services exclusively through Raymond James Financial Services, Inc., member NASD/SIPC. (Securities are not FDIC insured or bank- guaranteed, and are subject to risk and may lose value). The Company also offers traditional insurance products, title insurance and settlement services and personal income tax return preparation services through its various operating subsidiaries.
Source: Greater Community Bancorp
### Press Release ###########################

Key Equipment Finance Unveils State-of-the-Art Training Facility at Global HQ
Company demonstrates commitment to professional development with 2,247 square foot training center
"Key Equipment Finance, the nation's third-largest bank-held equipment leasing company and an affiliate of KeyCorp (NYSE: KEY),"
http://www.kefonline.com/
(Key Intern Program:)
http://www.kefonline.com/News/NewsArchives/2006/06062006.asp
SUPERIOR, CO – Furthering its commitment to professional development for all employees, Key Equipment Finance (KEF) today unveiled a new 2,247 square foot training facility at the company's global headquarters
Since 2000, Key Equipment Finance has offered professional development opportunities through the company's Leasing University program. Key Equipment Finance's Leasing University is a series of classroom, online and self-study courses designed to help employees further their skills in leasing, leadership and productivity.
The program also includes a lending library with nearly 1,000 books and audio tapes. The new training center has capacity for 120 people and features state-of-the-art presentation equipment, including a wireless AMX presentation system.
In the first quarter of 2006 alone, 49 percent of Key Equipment Finance employees attended at least one training class. During 2005, there were more than 86,000 hits to the company's Leasing University intranet site and 438 training classes were delivered.
"Human capital is, without a doubt, our most valuable asset. We are fortunate to have an exceptionally talented team of employees, and helping each of them meet their professional goals is a top priority for our executive leadership team," said Paul A. Larkins, president and chief executive officer of Key Equipment Finance. "Professional development has been engrained in our culture since the company was formed, and I'm proud to be able to offer our employees a new space designed specifically for learning."
About Key Equipment Finance
Key Equipment Finance is an affiliate of KeyCorp (NYSE: KEY) and provides business-to-business equipment financing solutions to businesses of many types and sizes. They focus on four distinct markets:
· businesses of all sizes in the U.S. and Canada (from small business to large corporate);
· equipment manufacturers, distributors and value-added resellers worldwide;
· federal, provincial, state and local governments as well as other public sector organizations; and
· lease advisory services for manufacturers' captive leasing and finance companies.
Headquartered outside Boulder, Colorado, Key Equipment Finance manages a $12.6 billion equipment portfolio with annual originations of approximately $5.7 billion. The company has major management and operations bases in Toronto, Ontario; Albany, New York; Chicago, Illinois; Houston, Texas; London, England; and Sydney, Australia. The company, which operates in 26 countries and employs 1,100 people worldwide, has been in the equipment financing business for more than 30 years. Additional information regarding Key Equipment Finance, its products and services can be obtained online at KEFonline.com.
Cleveland-based KeyCorp is one of the nation's largest bank-based financial services companies, with assets of approximately $93 billion. Key companies provide investment management, retail and commercial banking, consumer finance, and investment banking products and services to individuals and companies throughout the United States and, for certain businesses, internationally.
### Press Release ###########################

ELA Presents 2006 Operations & Technology Excellence Award to Farm Credit Leasing
Arlington, VA—The Equipment Leasing Association (ELA) recently honored Farm Credit Leasing, a wholly-owned subsidiary of CoBank, with the Operations & Technology Excellence (O&TE) Award for their effort to provide lease origination partners with streamlined processes and faster turnarounds for customers' lease requests. The award was presented at the ELA 2006 O&TE Award Luncheon on Thursday, June 22, during the 2006 Operations & Technology Conference at the Hyatt Harborside in Boston, Massachusetts.
"We are delighted to pay tribute to an organization that showed such leadership in dealing with partners and customers," says Ken Bentsen, ELA President. "We believe it is important to reward those companies that have realized success in their process improvements as the industry, as a whole, undergoes massive changes in the area of technology and operations over the coming years."
Farm Credit Leasing (FCL) undertook a business transformation that included the implementation of a new lease origination system, Rapport, from International Decision Systems. Included in the transformation was a refinement of FCL's market strategy and successful implementation of 45 industry best practices. In one year, FCL has been able to improve service levels to customers a nd exceed business plan expectations for revenue and profit.
"It's extremely rewarding to be recognized by the ELA and our industry peers for our innovative use of technology as an enabler to achieve our business strategies," says Steven L. Decatur, FCL president. "This award acknowledges that we were successful in making it easier for our partners to do business with Farm Credit Leasing and that we are being rewarded in the marketplace with increased revenue and profits."
ELA established the award, formerly known as the Business Technology Solutions Award, in 2002 as a way to recognize those organizations which demonstrate a technologically innovative spirit and help others become aware of unique approaches to market opportunities. The award is presented annually at the Operations & Technology Conference to industry leaders who have demonstrated the innovative use of technology to improve operations, enhance customer interactions, enter new markets and build overall ROI.
In addition to receiving the O&TE Award Plaque, the winner will have their company's name inscribed on the perpetual "O&TE Award Cup" trophy.
The O&TE Award Committee was comprised of four judges who identified the projects that were eligible to receive an award. ELA Operations and Technology Planning Committee Chair Scott Thacker presented the prestigious O&TE Award to Michael Romanowski, Vice President of CoBank, and Steve Decatur, President of Farm Credit Leasing.
For more information on the O&TE Award, visit http://www.elaonline.com/events/2006/OTC/award.cfm .
###
About ELA
Organized in 1961, the Equipment Leasing Association (ELA) is the premier non-profit association representing companies involved in the dynamic equipment leasing and finance industry to the business community, government and media. As the voice of the leasing industry, which is directly responsible for generating a minimum of three million jobs and $75 billion in GDP to the economy annually, ELA promotes the forecasted $220 billion industry as a major source of funds for capital investment in the United States and abroad. Headquartered in Arlington, VA, ELA has more than 750 member companies and a staff of 25 professionals. For more information on ELA, please visit www.ELAOnline.com .
About Farm Credit Leasing
With $1.1 billion in leases outstanding, and a total of $1.4 billion in lease assets under management, Farm Credit Leasing Services Corporation (FCL) serves approximately 7,000 customers across the nation. Customers include agribusinesses, cooperatives, rural electric and water utilities, rural communications companies, Farm Credit associations and agricultural producers. For more information about Farm Credit Leasing, please visit www.fcleasing.com.
FCL is a wholly-owned subsidiary of CoBank. As Rural America's Cooperative Bank, CoBank specializes in providing financial solutions and leasing services to cooperatives, agribusinesses, Farm Credit associations, and rural energy, water and communications companies. The bank also finances agricultural exports. CoBank has a national office in Denver, additional offices across the U.S., and two international representative offices. CoBank is part of the $140-billion U.S. Farm Credit System. For more information about CoBank, please visit www.cobank.com .
For more information on the O&TE Award, visit
http://www.elaonline.com/events/2006/OTC/award.cfm.
### Press Release ###########################

Willis Revolving Credit Facility to $200 Million
SAUSALITO, Calif.----Willis Lease Finance Corporation (Nasdaq:WLFC) announced today that it has renewed and expanded its primary revolving credit facility. The $200 million credit facility was oversubscribed and is available to Willis Lease on a revolving basis through June 2008 with a final maturity in June 2009. The credit facility is provided by a syndicate of banks led by National City Bank as Administrative Agent and Fortis Bank (Nederland) N.V. as Structuring and Security Agent. California Bank & Trust, City National Bank, HSH Nordbank, Landesbanki Islands, and State Bank of India are continuing participants and new participants include KfW (Germany), Alliance & Leicester Commercial Finance Plc (UK), Credit Industriel et Commercial (France) and BNP Paribas (France).
This renewal substantially increases the previous commitment of $168 million and includes the ability to increase the credit facility to $250 million. This credit facility and other credit facilities support the company and its subsidiaries in financing its lease portfolio which stood at $547 million as of March 31, 2006.
"Our continued success in accessing the global capital markets is a direct result of the extraordinary efforts of our team, led by Joe Howard, our Treasurer, Tom Nord, our General Counsel, and Bob Warwick our Chief Financial Officer. Their hard work resulted in a smooth renewal process and an increased commitment amount," said Charles F. Willis, President and CEO. "Access to capital is fundamental to our success, and we are grateful for the continued support of both domestic and international banks and their confidence in our business model."
About Willis Lease
Willis Lease Finance Corporation leases spare commercial aircraft engines, rotable parts and aircraft to commercial airlines, aircraft engine manufacturers and overhaul/repair facilities worldwide. These leasing activities are integrated with the purchase and resale of used and refurbished commercial aircraft engines.
### Press Release ###########################
--------------------------------------------------------------

News Briefs----
Business owners show less optimism
http://www.usatoday.com/money/smallbusiness/
2006-07-11-econ-small-business2-usat_x.htm
Gordon Flesch Co.: From humble beginnings/Own Leasing company
http://www.madison.com/wsj/home/biz/index.php?ntid=90773&ntpid=1
Frank bill would bar Wal-Mart bank
http://www.boston.com/business/globe/articles/2006/07/11/
frank_bill_would_bar_wal_mart_bank/
Fannie Mae is looking good despite the headlines
http://www.absnet.net/include/showfreearticle.asp?file=/headlines/2.htm
Michigan gets Googled and jobs
(The state offered Google $38 million in tax breaks over 20 years, should the facility's employment reach 2,000.)
http://www.stltoday.com/stltoday/business/stories.nsf/story/
B92AB6157BDEEC16862571A900132CFA?OpenDocument
Judge declines to rule on Google plane complaint
http://www.siliconvalley.com/mld/siliconvalley/15013114.htm
Microsoft releases 2 critical Windows security patches
http://www.signonsandiego.com/news/business/20060711-1306-microsoft-security.html
Districts flash cash in bid for teachers
http://www.dallasnews.com/sharedcontent/dws/dn/latestnews/stories/
071206dnmetsalaries.197a1ed.html
All plead not guilty in alleged plot to sell trade secrets to archrival Pepsi.
http://www.ajc.com/business/content/business/coke/stories/0712bizcoke.html
---------------------------------------------------------------


You May have Missed---
MySpace gains top ranking of US Web sites
http://today.reuters.com/news/newsArticle.aspx?type=technologyNews&storyID=
2006-07-11T154250Z_01_N11382172_RTRUKOC_0_US-MEDIA-MYSPACE.xml
----------------------------------------------------------------


"Gimme that Wine"
Now's the time to cellar wine
Scientists fear that rising temperatures due to global warming will harm the wine industry in Napa, Sonoma and Santa Barbara counties ... ... and that by the end of the century, the best growing lands in the state's $2.9 biillion
http://www.sfgate.com/cgi-bin/article.cgi?file=/c/a/2006/07/11/MNG03JT3EV1.DTL
Cornell releases three new wine grape varieties
http://www.news.cornell.edu/stories/July06/3.new.grapes.ssl.html
Sonoma Wine leases Cloverdale winery
http://www.northbaybusinessjournal.com/apps/pbcs.dll/article?AID=/
20060710/BUSINESSJOURNAL/60707005/1219
Wine Prices by vintage
http://www.winezap.com
http://www.wine-searcher.com/
US/International Wine Events
http://www.localwineevents.com/
Winery Atlas
http://www.carterhouse.com/atlas/\
Leasing News Wine & Spirits Page
http://two.leasingnews.org/Recommendations/wnensprts.htm
----------------------------------------------------------------

Calendar Events This Day
Cheer Up Day
Kiribatia: Independence Day
Republic of Kinibatia attained independence from Britain in 1979. Formerly known as the Gilbert Islands.
Northern Ireland: Orangemen's Day
National holiday commemorates Battle of Boyne, July 1,(OS), 1690, in which they forces of King William III of England, Prince of Orange, defeated those of James II, at Boyne River in Ireland. Ordinarily observed July 12. If July 12 is a Saturday or a Sunday, the holiday observance is on the following Monday.
Sao Tome and Principe: Independence Day
National holiday observed. Gained independence from Portugal in 1975.
Swimming Pool Day
----------------------------------------------------------------

Today's Top Event in History
1878 -- Yellow fever epidemic begins in New Orleans, eventually leading to the deaths of 4,500 people.
----------------------------------------------------------------

This Day in American History
1774- The first Declaration of independence by citizens of an American colony was formally made in the First Presbyterian Church in Carlisle, PA, at a meeting of freeholders and freemen from the several townships. The Reverend John Montgomery presided. Other formal community declarations were to follow, many of them from meetings held inside their local churches.
1787 -- Northwest Ordinance adopted by Continental Congress. Provides for admission of new states west of New York & north of the Ohio River. Requires a population of 60,000 people; new states are guaranteed freedom of religion & support for schools, & slavery to be declared illegal.
1792-The first bridge on a large scale was the West Boston Bridge, connecting Boston, MA, and Cambridge, MA, begun this day and open for traffic on November 23, 1793. The cost was $76,0000. The toll right was granted to the proprietors for 70 years. It was replaced in 1907 by the towered and ornamented structured called the Cambridge Bridge.
http://www.kellscraft.com/bostonbyways/bostonbyways01.html
1817-Henry David Thoreau birthday. American author and philosopher, born at Concord, MA. Died there May 6, 1862. In Walden he wrote, "I frequently tramped eight or ten miles through the deepest snow to keep an appointment with a beech tree, or a yellow birch, or an old acquaintance among the pines."
http://memory.loc.gov/ammem/today/jul12.html
1839-- Due to an erroneous eye-witness account, Abner Doubleday is given credit for establishing the first baseball game is played in America. The Hall of Fame, which opens a century later in Cooperstown, celebrates the origin of our national pastime in this small upstate New York town although it is doubtful in the West Point cadet was ever there or ever watched a baseball game.
1843- Mormon church founder Joseph Smith announced that a divine revelation had been given him sanctioning polygamy among his newly-organized religious followers.
1846 -First public Protestant worship was conducted by Capt. Montgomery.
1852-Leland Stanford of Wisconsin settled in San Francisco.
1859-William Goodale of Clinton, MA applied for a patent of a machine that manufactured paper bags. 1872, Luther Childs Crowell of Boston, MA, applied for a patent on his invention, a machine to manufacture paper bags with square bottoms. The bags produced by the machine had two longitudinal inward folds and revolutionized the retail business with "easy carry out."
1862- Harper's Weekly featured a cartoon about General Benjamin Butler's controversial "Woman Order" in Union-occupied New Orleans.
http://www.nytimes.com/learning/general/onthisday/harp/0712.html#explanation
1871 -- The Orange Riot: Protestant Irishmen shot by Catholic Irish snipers as they march down New York's Eighth Avenue. The incident provokes a bloody riot, involving Irishmen, police, and infantry. When the smoke clears, 54 are dead. ...a bloody riot on Orange Day, July 12, 1871, proved to be the crack in the dike. The first real public outcry arose against Tammany in the wake of this riot, and when, ten days later, the New York Times went public with the actual figures, copied from city ledgers, that proved Tweed's fraud beyond a shadow of a doubt, the blow that had failed to land some months earlier finally struck its mark. By the end of the year, Tweed was a doomed man: He had been arrested and released on bail, resigned his post as the commissioner of public works, and been voted out of his post as chairman of Tammany's general committee (though he had, miraculously, won re-election to his seat in the state senate while all this was happening).
1878 -- Yellow fever epidemic begins in New Orleans, eventually leading to the deaths of 4,500 people.
1893—Turner Fontier address: Historian Frederick Jackson Turner delivered his paper," The Significance of the Frontier in American History," at a meeting of the American Historical Association at Chicago during the Columbian Exposition. Stating that the frontier was a spawning ground for many of the social and intellectual traits that made Americans different from Europeans, Turner saw the end of the frontier as a major break in the psychology of the nation. Turner's formalization of this idea came in part from his reading the Extra Census Bulletin No. 2: Distribution of Population According to Density: 1890 which said that, "Up to and including 1890 the country had a frontier of settlement, but at present the unsettled area has been so broken into by isolated bodies of settlement that there can hardly be said to be a frontier line."
1895-birthday of Buckminster Fuller, architect, inventor, engineer and philosopher, born Richard Buckminster Fuller at Milton, MA. His geodesic dome is one of the most important structural innovations of the 20 th century.
http://www.bfi.org/
1900 --114ø F (46ø C), Basin, Wyoming
1908 –birthday of comedian Milton Berle (Milton Berlinger) Harlem NYC, comedian (Uncle Miltie, Mr Television) His nickname was "Mr. Television," but Milton Berle had long career as a vaudeville film, radio and theater comedian as well. He was born Mendel Berlinger at Harlem, NY. He was popular before becoming the host of NBC's "Texaco Star Theater" in 1948,but that variety show made him a huge national star. Dressed in drag, rattling off corny jokes and drawing the day's biggest stars," Uncle Miltie" made the show a television event until its ending in1954. He was one of the first seven inductees into the Academy of Television arts and Science's TV Hall of Fame. Berle died March 27,2002, at Los Angeles, CA.
He died July 1, 1983 at Los Angeles, CA.
http://www.seasonedcitizen.com/columns/fj-004.html
http://www.classicthemes.com/50sTVThemes/themePages/texacoStarTheater.html
1909-birthday of Joe DeRita (Joseph Wardell,) better known as "Curly" of Three Stooges. He joined the team in 1959 after Joe Besser left. He appeared in Have rocket, Will Travel(1959), Snow White and the Three Stooges(1961) and the Outland is Coming(1965), born at Philadelphia, PA. DeRita died July 3, 1993 at Los Angeles, California.
http://www.threestooges.com/bios/curlyjoe.htm
http://www.intac.com/~ralphv/3stooges/curlyjoe.htm
1912-trombonist-band leader Will Bradley born, Newton, NJ
http://www.hepjazz.com/bradleybiog.htm
http://shopping.yahoo.com/shop?d=product&id=1927021534
http://video.artistdirect.com/music/artist/card/0,,407306,00.html
1916-birthdayof tenor sax player Sam "The Man" Taylor, Lexington, TN
1920-birthday of tenor sax player Paul Gonsalves, Boston, MA
http://www.pitt.edu/~atteberr/jazz/artists/ellington/people/paulg.html
1924-The first Decathlon champion from teh United States Was Harold M. Osborne of the Illinois Athletic Club, Chicago, IL, who won 7,710,775 points at the Olympic games in Paris. The 10 events in the decathlon are the 100-meter dash, the 400 meter run, the 1,5000 meter run, the 100-meter hurdle, the broard jump , the high jump, the shot put, the discus throw, the pole vault, and the javelin throw.
1927 –Trumpet player Conte Condoli birthday
( real name Secondo Condoli, long time staff musician on the NBC Tonight Show, one of the most popular studio trumpet musicians, considered a trumpet player's trumpet player, one of Billy May's favorites, who recently died )
http://www.barryquick.com/large.asp?urn=46
http://www.srirecords.com/condoli.html
http://www.jazznetwork.com/jazznews6.html
http://www.musicweb.uk.net/jazz/2002/Apr02/West_Coast_DVD.htm
1928 --Lou Gehrig collects fourteen total bases to lead the Yankees to a 15-7 win over the White Sox; the New York first baseman blasts two triples and two homers.
1930-Bobby Jones won the U.S. Open golf championship by two strokes over Macdonald Smith at the Interlachen Country Club in Hopkins, MN. Having already won the British Open, the British Amateur and the US Amateur, Jones became the only golfer to win the grand Slam.
1933 - A minimum wage of 40 cents an hour was established in the U.S.
http://www.state.hi.us/dlir/rs/loihi/OMI/OTHER/MIN_WAGE.HTM
http://www.policyalmanac.org/economic/minimum_wage.shtml
1934-birthday of pianist Van Cliburn ( Harvey Lavan,Jr.) Shreveport, LA. He was signed to a recording contract by RCA Victor after winning the 1958 Tchaikovksy competition for young pianists in Moscow. Cliburn's recording of Tchaikovsky's "Piano Concerto Number One" was the first classical LP to sell a million copies. After a long retirement, he returned to performing in 1987.
http://www.cliburn.org/
1938-birthday of comedian, actor, humanitarian, educator Bill Cosby, Philadelphia, PA.
http://www.billcosby.com/
1939 --In front of a record crowd of 23,864 fans at Ruppert Stadium, Lou Gehrig plays his last game as a Yankee during an exhibition game against the Kansas City Blues, their AA farm team. Playing only three innings and batting eighth, the' Iron Horse' grounds out weakly to second base in his only at-bat.
1943-The largest tank battle in history took place outside the small village of Prohorovka, Russia. Nine hundred Russian tanks attacked an equal number of German Panther and Porsche tanks. These were better built, strong armor, better engines, longer range, more power and the elite that the Nazi Regime built under the command of their best officers. Though the German equipment had all these advantages and were larger tanks, that advantage was lost as the Russian engaged in extremely close range battle where the larger tanks lacked maneuverability. When Hitler himself ordered a cease-fire, 300 German tanks remained strewn over the field and the thrust into Russia was halted in the first deciding battle of the war.
http://pub97.ezboard.com/fusmilitary37442frm14.showMessage?topicID=11.topic
http://www.biztravel.com/TRAVEL/SIT/sit_pages/8763.html
1944-- Golden Gate Baptist Theological Seminary was chartered in Mill Valley, CA, under sponsorship of the Southern Baptist Church.
1945---Top Hits
Dream - The Pied Pipers
The More I See You - Dick Haymes
Bell Bottom Trousers - Tony Pastor
Stars and Stripes on Iwo Jima - Bob Wills
1946 - "The Adventures of Sam Spade" was heard on ABC radio for the first time. Howard Duff starred as the San Francisco detective in the summer replacement series
http://www.geocities.com/bmnelson_98/USMilitaryEzboard.html.
Sam Spade first appeared in the 1930 Dashiel Hammett novel "The Maltese Falcon" and in the 1931 original film version of "The Maltese Falcon", starring Ricardo Cortez. Humphrey Bogart played Sam in the 1941 movie.
1946- Stan Kenton cuts "Artistry in Percussion" with Shelly Manne, Hollywood, CA
http://www.mamajazz.org/pages/biokenton.html
http://www.cyberjaz.com/noday/bio.htm
http://www.cyberjaz.com/noday/booking.htm
1949-Jackie Robinson, Roy Campanella and Don Newcombe of the Brooklyn Dodgers and Larry Doby of the Cleveland Indians became the first black players to appear in baseball's All-Star game. The American League won the game, played in Ebett's Field, Brooklyn, NY, 11-7.
1949 - Football quarterback Norm Van Brocklin, a student at the University of Oregon, decided against another year of college and signed a professional NFL contract to play with the Los Angeles Rams.
1951 - The Kaw River flood occurred. The month of June that year was the wettest of record for the state of Kansas, and during the four days preceding the flood much of eastern Kansas and western Missouri received more than ten inches of rain. Flooding in the Midwest claimed 41 lives, left 200 thousand persons homeless, and caused a billion dollars property damage. Kansas City was hardest hit. The central industrial district sustained 870 million dollars property damage
1953---Top Hits
Song from Moulin Rouge - The Percy Faith Orchestra
Ruby - Richard Hayman
I'm Walking Behind You - Eddie Fisher
It's Been So Long - Webb Pierce
1954 - Elvis Presley signs his first recording contract (Sun Records) and quits his job as a truck driver.
1954 - The Major League Baseball Players Association was organized in Cleveland, OH. Its purpose was to represent ball players in policy decisions with baseball club owners.
1957 - Prince Karim left Harvard University in Cambridge, MA to become the leader of 20 million Ismaili Moslems. He became the Aga Khan for the religious sect. Prince Karim was 20 years old at the time of his calling.
1958 - "Yakety Yak", by The Coasters, became the number one song in the U.S.A., according to "Billboard" magazine. It was the first stereo record to reach the top of the chart.
http://www.rockhall.com/hof/inductee.asp?id=81
http://www.angelfire.com/mn/coasters/atlant.html
http://www.srv.net/~roxtar/coasters.html
1960 - The first Etch-A-Sketch went on sale. Over 50 million units were sold during the next 25 years. Charlie Lester contains it was his first portable computer laptop.
http://www.babygrand.com/games/etc.htm
1962- The Rolling Stones played their first concert at the Marquee club in London. The lineup for that date was lead vocalist Mick Jagger, guitarists Keith Richards and Brian Jones, Dick Taylor on bass and Mick Avory, later of the Kinks, on drums. Avory and Taylor were replaced by Tony Chapman on drums and Bill Wyman on bass. Chapman didn't work out, and drummer Charlie Watts completed the Stones' lineup in January 1963. 1969- the rock super group Blind Faith, fronted by Eric Clapton and Steve Winwood, made its US debut at Madison Square Garden. The band made only this tour and one album before splitting up.
1962 -- Garbage dump in Pennsylvania erupts beneath the ground, burns into extensive coal mine tunnels. As late as 1984 the fire still raged, burning 25 squares miles and threatening to break to the surface. The television show "60 Minutes" did an up-date in 2006: the fire was still burning out of control, many towns abandoned. Evidently there are coal fires elsewhere in the United States, and the world, with the largest burning in China.
1967-Twenty-three die in Newark,NJ race rebellion
http://www.africana.com/Utilities/Content.html?&../cgi-bin/banner.pl?banner=
Education&../articles/tt_950.htm
1961---Top Hits
Tossin' and Turnin' - Bobby Lewis
The Boll Weevil Song - Brook Benton
Every Beat of My Heart - Pips
Heartbreak U.S.A. - Kitty Wells
1966 -- Racial riots erupt in Chicago and Cleveland. Chicago uprising lasts until 15th.
1969---Top Hits
In the Year 2525 - Zager & Evans
Spinning Wheel - Blood, Sweat & Tears
Good Morning Starshine - Oliver
Statue of a Fool - Jack Greene
1970—"Evenings at the POPs" premieres on TV. PBS's popular concert series premiered with conductor Arthur Fiedler heading the Boston Pops Orchestra. Conductor/composer John Williams took over the post upon Fiedler's death in 1979; Keith Lockhart is the current conductor.
1971—Kristi Tasuya Yamaguchi birthday, Olympic gold medal figure skater, born Hayward, CA.
1970- Janis Joplin debuted with her new group, the Full Tilt Boogie Band, before 4,000 people in Louisville, Kentucky. Less than three months later, she was dead of a heroin overdose
1971- 13,000 people packed the Civic Arena in Pittsburgh to see the first authorized staging of "Jesus Christ Superstar." The work was the brainchild of composer Andrew Lloyd Webber and lyricist Tim Rice and made its debut as a record album, which became the top seller of 1971. Scores of unlicensed concert productions sprang up in the US in the wake of the album's success, so Webber and Rice came up with their own concert and theatrical versions, one of which opened on Broadway in October of '71.
1971-Birthday of Olympic gold medal figure skater Kristi Tsuya Yamaguchi, born Hayward, Ca.
1971- Juan Corona, indicted for 25 murders, Sacramento, California
http://www.angelfire.com/oh/yodaspage/corona.html
http://isbn.nu/0440223334/price/1
http://www.sacbee.com/content/news/crime/story/2464014p-2915228c.html
http://www.prisonerlife.com/page_members.cfm?MemberID=2009
http://www.unitedfarmworkers.com/ufwmurderltr2.htm
1975-K.C. & the Sunshine Band make their pop chart debut with "Get Down Tonight." It's the first of four singles by the band to make it to the number one spot
1976- " Family Feud" premiered on television, from the production team of Mark Goodson and Bill Todman. This game show set two families against each other to raise the greater number of points. The contestants had to predict the most common answers to a given survey. Richard Dawson, TV's famous kissing host, and the late Ray Combs served as hosts of the show. Another version of the show appeared in 1999 with Louie Anderson as host and is still running today; "100 families survey said..."
http://www.familyfeud.tv/
1976- Representative Barbara Jordan (D-Texas) is the keynote speaker of the 1976 Democratic Convention, the first woman and the first black to be accorded the honor. (And the first lesbian although her lifestyle was not publicized at the time.) It was a rousing speech that electrified the convention and TV watchers.
1977---Top Hits
Undercover Angel - Alan O'Day
Da Doo Ron Ron - Shaun Cassidy
Looks like We Made It - Barry Manilow
I'll Be Leaving Alone - Charley Pride
1979- The Chicago White Sox stated "Disco Demolition Night" as a promotion between games of a doubleheader against the Detroit Tigers. Chicago disc jockey Steve Dahl burned disco records brought by fans, who received discount admission. Some of those fans decided to start their own fires, and a mini-riot ensued, with fans surging onto the field, high on beer and other substances that did not come in a bottle, forcing the Chicago White Sox to forfeit the second game of the doubleheader.
1980 - Lightning struck a large broiler house in Branford, FL, and the ensuing fire broiled 11,000 nearly ready broilers. Firemen were able to save a few thousand chickens, however.
1981-- Major League Baseball's first strike which begins after the start of a season cancels thirteen regular-season games.
1982 - "E.T.: The Extra-Terrestrial" broke all box-office records by surpassing the $100-million mark of ticket sales in the first 31 days of its opening.
1982 - The last of the distinctive-looking Checker taxicabs rolled off the assembly line in Kalamazoo, MI. The company had produced those cabs since 1922.
http://www.checkercabs.org/html/checker_headquarters.html
http://www.pbs.org/wnet/taxidreams/history/
http://www.foraride.com/
1983 ---Hall of Famers Charlie Gehringer and Hank Greenberg have their uniform numbers retired by Detroit in a ballpark ceremony. The digits 2 and 5, respectively, will join Al Kaline's #6 (1980) as the only numbers retired by the Tigers.
1984 - Steve Carlton of the Philadelphia Phillies earned his 100th strikeout of the season and led the Phils to a 4-3 win over the Cincinnati Reds. Carlton tied a record set by Walter Jonson by getting 100 or more strikeouts in 18 straight seasons. Carlton became baseball's all-time strikeout leader with 3,813. He played for the St. Louis Cardinals, the Phillies, and briefly, for the Chicago White Sox, San Francisco Giants, Cleveland Indians and Minnesota Twins before retiring and becoming a member of the Baseball Hall of Fame.
1984-Walter F. Mondale at the Democratic National Convention chooses the first vice presidential candidate from a major party, Geraldine Ferraro, congressional representative from New York. Ronald Reagan was elected president and George Bush vice-president, carrying 49 states. The electoral vote was 525 to Mondale's 12. Popular vote was Reagan 54,455,075 to Mondale 37,577,184. In congressional elections, the Republicans gained two Senate seats for a 53-47 majority. In the House, the Democrats lost 14 seats but kept a majority of 253-182.
1985---Top Hits
Sussudio - Phil Collins
A View to a Kill - Duran Duran
Raspberry Beret - Prince & The Revolution
She's a Miracle – Exile
1988-Hail up 4.5 inches in diameter in the Monango-Fullerton area of North Dakota. Patio furniture appeared as if beaten with a sledge hammer.Thunderstorms produced heavy rain in Arkansas and northeastern Texas, with 6.59 inches reported at Mesquite, TX, in just an hour and fifteen minutes. Garland, TX, reported water up to the tops of cars following a torrential downpour.
1990- "Northern Exposure" premiered on television. CBS's comedy-drama was essentially a fish-out-of-water (or rather a New Yorker out of Manhattan) series. Dr. Joel Fleischman (Rob Morrow) was forced to practice medicine in remote Cicely, Alaska, to pay off his student loans. He gradually accepted his lot through the help of the town's quirky citizens who needed him because he was the only doctor in town. The show's principal cast featured Barry Corbin as Maurice Minnefield, a former NASA astronaut and Cicely's most prominent businessman, .Janine Turner as bush pilot Maggie O'Connell, Elaine Miles as Joel's assistant/receptionist Marilyn, Darren E. Burrows as Ed Chigliak, a half-Indian aspiring filmmaker, John Cullum as Cicely's mayor and tavern owner I-lolling Vincoeur, Cynthia Geary as Holling's girlfriend and waitress Shelley Tambo, Peg Phillips as store proprietor Ruth-Anne and John Corbett as deejay and philosopher Chris Stevens.
http://www.retroweb.com/nexp.html
1994- Record stores around the world threw midnight parties as the Rolling Stones' "Voodoo Lounge" album went on sale. It was their first release since "Steel Wheels" five years earlier.
http://www.rollingstones.com/
1997-- After 126 years of major league play, the first interleague games in history are played as the Giants defeat the Rangers, 4-3, at the Ballpark in Texas. Glenallen Hill becomes the National League's first regular season designated hitter.
--------------------------------------------------------------


Baseball Poem
Ball Of Bases
by Hank Festa (Los Angeles, CA)
Oh why should the ball of bases be proud?
Like spring trainings silent and fall playoffs loud
A season-saving play, a bad ump call replay
It all belongs to the ages come Judgment Day
The measure of triumph and defeat shall thee grade
By the end of the year it counts when it's played
When the luck of the draw or the stars up above
Can erase the fatalism of the game that we love
The hopeful of eternal optimist mind
The critic, the expert and their pedant kind
The stat and the box score, the fan and the fun
Have no scores left to settle when the home team has won
The hitter who gambles, the gambler who hits
The brass-ringed hill-toppers with the glass-enclosed mitts
The famers, the gamers, the shunned and the whinning
All use the big show for father time's sand mining
The glare of the closer one out away
The stare of the slugger walked in his way
The foul of ball and pine of tar
Protect mortality's cheaters by far
The utility man whose BA is a wash
The role player riding the bench by gosh
The subbed deer-in-the-headlight sigh
Can make history in the blink of an eye
The hero who ran and stole home plate
The goat a dollar short and a day late
Every mastered moment or scenic crime
Has hit or miss a place for all time
So the common man dreams for the chance to lose
To give his life legend short of booze
So the record books balk at those who win
In cahoots with folly to make up for sin
For the watcher and the doer are halves of the same breed
One takes to greatness and the other gives it seed
We worship the same field and toss the same ball
Either with Cracker Jacks or plaques in the Hall
The teams we are rooting, our fathers would root
Through the win or the loss, our loyalty is moot
Wait until next year we'll give them a bye
As long as they win before we die
Each winter off season we confront the bitter frost
Of years and times of our lives lost
Marking the past as an innocent lot
When youth was served but October was not
Forever is a finite stat for winners
Save always for ageless 7th game sinners
Eternity is the trying that plays life's game
Effort is immortality and success is a fickle dame
Thus we know the reason why we'll never have our fill
When you watch the game hope and time stand still
The balls and strikes slow down the clock on the wall
For the chance to substitute winning for the end of it all
Beyond victory is a mindset called loss of hope
With nothing left to look forward to and no reason to cope
If tis but a metaphor for a short life cycle crowd
Then why should the ball of bases be proud?
» Hank Festa's poem, dedicated to the late Steve Bechler , is partially based on verse from "Mortality", by Scotsman William Knox (1789-1825).
--------------------------------------------------------------

SuDoku
The object is to insert the numbers in the boxes to satisfy only one condition: each row, column and 3x3 box must contain the digits 1 through 9 exactly once. What could be simpler?
http://leasingnews.org/Soduku/soduko-main.htm