ACCOUNT MANAGER
Phoenix, AZ or virtual office
Responsible for developing and managing Vendor Programs with equipment manufacturers and vendors. Click here for more detailed information.
Manufacturers' Lease Plans Inc. (MLPi) is the pioneer of short-term rental and operating lease financing, funding high technology equipment manufacturers since the 1960s.
Monday, July 30, 2007
Headlines---
Correction: "Business Leasing" jumps
Classified Ads---Senior Management
Archives: Paul Witte promoted to CEO
"brokers wanted"- by Friends Mike Bennie
LeaseInspection.Com " - up-dated
Readers: need for more "Site Inspections"
Four new Certified Lease Professionals
C. Cooper/J. Corderman/B.Humber/M.McPherson
Classified Ads---Help Wanted
Top Stories--July 23-July 27
Cartoon---Go with two-iron, Kemosabe
Leasing 102 by Mr. Terry Winders, CLP
"Lease Assignments"
Investors See Spillover from Subprime Loans
TimePayment Corp. Expands Sales Team
KEF Names Pompey, Maes & Amato VPs Ops
Leasing Arrangements Between Physicians/Hosp
Banks pull in $17.5 billion in overdraft fees
Willis Lease CEO Sells 12,000 Shares
News Briefs---
You May have Missed---
People Get Screwed all the time-Massi
Sports Briefs---
"Gimme that Wine"
Calendar Events
Snapple Real Facts
Today's Top Event in History
This Day in American History
Baseball Poem
SuDoku
Daily Puzzle
######## surrounding the article denotes it is a "press release"
-----------------------------------------------------------------------------

Correction: "FYI, there is an error in the first graph presented under 'Leasing Business "Jumps" Second Quarter says ELFA survey'. The graph that purports to show quarterly originations actually shows average monthly originations for the quarter. Based on the monthly graph below, 1st quarter originations were $19.1B and 2nd quarter originations were $22.2B."
Tim
Timothy M. Christomos, CPA
Controller
820 A Street, Suite 560
Tacoma, WA 98402
Phone 253-573-9600 Ext 12
Fax 1-866-379-9700
tchristomos@radiance-capital.com
(We have been using the three month average in our statistics;
however, Tim is correct. The graph is now amended. Editor)
Friday's story:
http://www.leasingnews.org/archives/July%202007/07-27-07.htm#elfa
--------------------------------------------------------------

Classified Ads---Senior Management
Atlanta, GA
Strong sales and leadership skills; demonstrated with sales training and sales performance. Lead team in both regional and national operations and developed marking programs.
Email: mll1946@comcast.net

Philadelphia, PA
27 yrs. exp. sales, ops., credit, strategy, P&L mngmet. Most recently created & executed the biz plans for 2 highly successful Bank-owned small ticket leasing subsidiaries.
email: mccarthy2020@comcast.net
Syracuse, NY
Int. equip. leasing exec. 25 yrs global P&L sr. mngt., including corporate turnarounds, strategic planning, new biz dev., structure finance, contract neg., vendor leasing specialist.
Email: jimh356094@aol.com
To place a free "job wanted" ad here, please go to:
http://www.leasingnews.org/Classified/Jwanted/Jwanted-post.htm
For a full listing of all "job wanted" ads, please go to:
http://www.leasingnews.org/Classified/Jwanted/Jwanted.htm
--------------------------------------------------------------

Archives, July 30, 2003--Paul Witte promoted to CEO, FFL

First Federal Leasing (FFL) formally announces the promotion of Paul Witte from Vice President, to CEO of FFL. This change has been in the planning stages for several months and will take effect August 1,2003.
Former CEO, Jerry Bishop, will remain as SVP at First Bank Richmond (FBR) and will assist Paul over the next few months during the transition.
Paul graduated from BallState University in 1995, joined First Bank Richmond (FBR) in 11/96, graduated from the School of Banking in Madison, WI. in 2000, and received his CPA license in 2002.
Paul is looking forward to continuing to work with the leasing sources, who he believes have played a major role in the performance of First Federal Leasing.
"I look very much forward to continuing this success and building upon the relationships which has made this possible," he said.
It is no secret Jerry Bishop has wanted to reduce his presence in leasing for some time. He said Paul Witte's progress has afforded him the opportunity to be able to "not work so hard and make sure the bank is in very good hands."
Jerry said he will be spending 60% of his time in leasing, and 40% of his time pursuing personal and private career opportunities.
(Actually at the end of 2004, Jerry Bishop retired.
http://www.leasingnews.org/archives/December%202004/12-23-04.htm#jerry
Paul Witte, Vice President
First Federal Leasing
Ph: 765-962-3881 ext. 515
Fax: 765-935-0360
paul@firstbankrichmond.com
--------------------------------------------------------------

"brokers wanted"

The following was received along with the above sign by "friends of Mike Bennie," former vice-president of the broker division for Marlin Business Services dba Marlin Leasing:
"Whatever Mike Bennie decides to do, he can be sure that all of his ex co-workers wish him luck. Many of your readers know Mike and it is a disgrace how he was let loose at Marlin.
"Background:
"Mike worked in the leasing business for Gary Shivers (former president of Marlin Leasing) at Advanta in the 90's, so it was no surprise when he decided to relocate from the Baltimore area and join Marlin as one of their first employees. Bennie was 100% in charge of getting broker business for Marlin. He started with one rep and a dry erase board. Mike also had a notebook with a list of "A" and "B" brokers to prospect. Mike was very successful in building the department. He had about 6-8 reps when he was kicked to the curb, each doing 1-2 million in volume per month of micro-ticket leases. This was not an easy job. With an average ticket size of $20k, his department was booking over 500 leases per month. Mike had to manage the reps, deal flow, customer service issues etc…
"People who know Bennie know that the work did not bother him. He came in every day and worked hard. He was very well liked by everyone in the company. One thing that did bother Bennie were the constant criticisms from upper management. The numbers were never good enough in his department, and when the numbers were good, management would respond "there is no competition out there, how hard can your job be?" It has always been Dan Dyer's
(Chairman of the board, last remaining co-founder from Advanta) belief that all a funding source needs to do to get broker business is hang out a sign 'brokers wanted'.
"Time will tell if Dan is right, Lets hope that he is not. There are still some companies out there that treat their employees with loyalty and respect. That treats them as individuals, and not just numbers. This is what our country was built on, and what a shame it would be for the 'Dyers' of the world to destroy that.
-friends of Mike Bennie helped write this letter.
--------------------------------------------------------------

LeaseInspection.Com "Site Inspection" up-dated
Site Inspection Services
( To apply to be listed, please fill in this form and fax to 408.374.3843 or you
may e-mail to: kitmenkin@leasingnews.org )
Site Inspection Form
Full-time
Employees

Part-Time
Employees or Ind. Contractors

Additional
Services

Major
Clients

12

1,500

Pre-Funding and Post-Funding Equipment Inspections, Business Verifications, Collections, Condition Reports, Vendor Inspections and Fraud Risk Reports

Confidentially Held
-----------------------------------------------------------------
Associations are abbreviated. See our Associations page full name and information.
To view the entire list, please go here.
--------------------------------------------------------------

Readers on the need for more "Site Inspections"
"All the reasons listed are 'right on!' I also think site inspections are a must if there are soft costs included in the lease transaction.
"Tenant/leasehold improvements can be a big part of a restaurant, medical, or dental deal. 'T.I."s"' can range from signage, cabinetry, seating or even plumbing. These items are built by and priced by contractors and sub-contractors. It is important that all the work is complete and verified.
"I had two different situations where the city inspectors signed off on everything, issued "certs" of occupancy and upon my personal inspections, before funding, I found work being financed that hadn't
been done. On a medical clinic deal I did, I asked the doctor to plug in the imaging equipment and show me how it worked. The unit did not turn on, after an hour or so the doctor and I figured out that there was no electricity behind the two different outlets in the room. Sockets and face plates were installed, but no electrical wiring. The building inspector didn't catch that, go figure. I had a big check to hold over the electrical contractor's head."
Ginny Young
Brava Capital
----
"With the growth of app-only transactions, the push has been to book the largest volume of deals in the shortest possible time at the least possible expense. The conflict between trying to close the deal quickly and doing proper due diligence, has, more often than not, been resolved in favor of fast booking. Because of the "...vast amount of credit, payment history and business information available through internet...", as one of your respondents noted, there is more and more reliance on the automated and less on the manual. And if funders have a large, generally conforming portfolio, those funders believe that losses from the risk of any single transaction is minimal.
"Many who disagree with me would say that a site inspection slows the deal down, that the customer will go elsewhere unless the deal is done immediately. In my 44 years in the leasing business I have often noticed that "hurry-up" deals raised a red flag and almost always presented a serious problem.

"Proper due diligence must include the unvarying requirement for a site inspection."

Bob Teichman, CLP
Teichman Financial Training
3030 Bridgeway, Suite 213
Sausalito, CA 94965
Tel: 415 331-6445
Fax: 415 331-6451
e-mail: BoTei@aol.com
---
"Site inspections have become more important than in the past because of (1) several major frauds, (2) the increase in incidents of vendor collusion and (3) the increased capabilities of site inspection companies.
"Site inspections should be an important part of the lease approval process for most leasing companies. Each leasing company needs to set its own limits based upon how it originates transactions and its confidence level in the equipment vendor and the lessee."
Bruce Kropschot
Kropschot Financial Services
70 Beachside Drive, #101
Vero Beach, FL 32963
(772) 228-9808
---
At Endeavor we believe that knowing our vendors and brokers inside and out is the first step in protecting our investment. We complete in-depth vendor profiles, visit often and make a point of getting to know the employees. We have found that creating a real "relationship" makes for a stronger bond and those shoddy deals are just not presented very often.
The majority of the transactions Endeavor approves involve titled vehicles. Because of the complexity of titling and registration in various States, files are touched and equipment verified in several stages prior to and during the funding process. Further, there is a documented and regulated trail involving a physical handoff from the dealer. Endeavor has become comfortable with that process over the years and thus does not require site inspections on most vehicles.
A lot of our transactions involve vehicles with added commercial equipment like a van or truck with service equipment mounted in the rear. For those transactions or pure commercial equipment leases, we assign random site inspections and may stipulate them in the credit approval. Site inspections are always required for used vehicles and equipment.
We also use site inspectors for lease returns in States where we do not have a physical presence. They don't take possession of the collateral but do verify the condition as it is being returned to the auction or other disposal site.
Finally, we also do site inspections during the lease term for problem accounts. We have found that reaching our and touching our collateral humanizes the situation with the lessee and often results in a positive outcome that would have not been possible from a boiler room in the distance.
Regards,
Dale R. Davis
President
Endeavor Financial Services
DDavis@EndeavorFS.net
Medical Intermediaries, Republic Fleet Services, TriWest Financial, Endeavor Leasing, Endeavor Business Services
T 714-556-3700
F 714-556-3779
---
"Site inspections are a simple way of safeguarding an investment. But, as with many simple things, they are not fully understood or utilized to their full potential.

"It's like our health. If we get regular check ups and take care of ourselves, we can head off serious problems before they arise. But, most people don't to see the doctor until they have symptoms. It's the same with a lease. If a site inspection is used as a check up, indications of an unhealthy lease can be identified before they become a major disease."
Thanks,
Curtis Stoddard
Vice President of Operations
LeaseInspection.com
Ph: 801-443-1070
Fax: 801-607-8802
curtis@leaseinspection.com
Story: When do you have a "site inspection?"
http://www.leasingnews.org/#inspec
--------------------------------------------------------------

****Announcement*********************************
Four new Certified Lease Professionals
Chris Cooper/John Corderman/Bob Humber/Mike McPherson
The Certified Lease Professional Foundation is very pleased to announce the addition of four new Certified Lease Professionals. We extend our congratulations to the following individuals for completing the CLP Program and successfully passing the CLP Exam.

Chris Cooper, CLP
Alternative Capital
Apollo Beach, FL

John Corderman, CLP
Dolphin Capital Corp.
Moberly, MO

Bob Humber, CLP
San Diego Private Bank
La Jolla, CA

Mike McPherson, CLP
Westport Leasing Corporation
Delta, BC
Canada
"The CLP Foundation is the official governing body for the Certified Lease Professional ("CLP") Program. The CLP designation sets the standard for professionalism in the leasing industry. It identifies and recognizes individuals within the leasing industry who have demonstrated their competency through continued education, testing and conduct. This designation is the only internationally recognized lease certification program in the world.

"We invite you to visit our web site -- www.clpfoundation.org for detailed information about the CLP Foundation and the CLP Program. For further information about our Mentor Program and Anonymous Test Taking Program, please contact Cindy Spurdle at 610/687-0213 or cindy@clpfoundation.org.

Cynthia W. Spurdle
Executive Director
CLP Foundation
PO Box 302
Wayne, PA 19087
PH: 610/687-0213
FAX: 610/687-4111
E-mail: cindy@clpfoundation.org
www.clpfoundation.org
Why I Became a CLP
http://www.leasingnews.org/CLP/Index.htm
--------------------------------------------------------------

Leasing Industry Help Wanted
Accounts Manager

ACCOUNT MANAGER
Phoenix, AZ or virtual office
Responsible for developing and managing Vendor Programs with equipment manufacturers and vendors.
Click here for more detailed information.
Manufacturers' Lease Plans Inc. (MLPi) is the pioneer of short-term rental and operating lease financing, funding high technology equipment manufacturers since the 1960s.
Collections

Collections Opportunity
Seeking an experienced collector to join its growing staff. Candidates should have a minimum 2 years of high volume collections experience, preferably in commercial vehicle lending or leasing. Competitive salary plus comprehensive package available. For consideration please fax resume in confidence to R.Z. 718-392-3933 or e-mail to rzerillo@advantagefunding.us


EFD Credit Officer


EFD Credit Officer
Walnut Creek, CA
You will underwrite equipment financing and leases of generally high complexity. Requires a BA & 5+ years of relevant experience. CLICK HERE for a detailed description and resume submission info.

Visit www.bankofthewest.com, for more information. Bank of the West and its subsidiaries are equal opportunity/affirmative action employers.


Managed Services Division
Operations / Doc / Funding

OPERATIONS / DOC / FUNDING
COSTA MESA, CALIFORNIA

Full Time Documentation / Funding Clerk
START DATE:
Position Available Immediately

Ground floor opportunity to join fast growing Independent Lessor. Experience required. Word and Excel skills a must.
Benefits provided. Bonus plan participation.
Salary commensurate with experience.
Please fax resume to 714-556-3765. Outline salary expectations.
Sales Representatives

Sales Reps

Due to expansion, we have openings in Richmond VA, Raleigh NC and Washington DC. To see job information, click here. Submit resume to pshelley@wwsmanagement.com

Since 1986, CSC Leasing has worked with well-managed companies who appreciate the value of leasing.

--------------------------------------------------------------

Top Stories--July 23-July 27
Here are the top ten stories most "opened" by readers last week:
(1) Major NorVergence matters to hit the fan
http://www.leasingnews.org/archives/July%202007/07-27-07.htm#norv
(2) Peter Eaton, CLP, joins OFC Capital
http://www.leasingnews.org/archives/July%202007/07-25-07.htm#clp
(3) Top five hiring mistakes small businesses make
http://www.leasingnews.org/archives/July%202007/07-23-07.htm#top5
(4) Is G.E. Too Big for Its Own Good?
http://www.nytimes.com/2007/07/22/business/yourmoney/22ge.html
(5) Parker Bros. get 20/11 years in Federal Prison
http://www.leasingnews.org/archives/July%202007/07-23-07.htm#park
(6) Leasing 102 by Mr. Terry Winders, CLP
Blanket Liens
http://www.leasingnews.org/archives/July%202007/07-23-07.htm#102
(7) Goodman joins "Leasing Schools/Franchisors" list
http://www.leasingnews.org/archives/July%202007/07-23-07.htm#sfl
(8) You May have Missed---
Subprime lending misconceptions
http://www.boston.com/business/personalfinance/articles/2007/07/22/
subprime_lending_misconceptions/
(9) Lease Police Up-Date
http://www.leasingnews.org/archives/July%202007/07-27-07.htm#lp
(10) When do you have a "site inspection?"
http://www.leasingnews.org/archives/July%202007/07-27-07.htm#inspec
--------------------------------------------------------------

----------------------------------------------------------------

Leasing 102
by Mr. Terry Winders, CLP
Lease Assignments
When you elect to sell a lease transaction or assign the rights to collect the payment stream the assignment document that passes the rights you want to sell needs to be carefully drawn. A lot of pressure is developing for full discloser on total payments, advanced payments and security deposits so a complete picture is understood by the funding source especially if the funding source is a bank. A complete picture allows the funding source to explain how much revenue is earned by each party. For a lot of years only the number of payments being sold was identified in the assignment agreement but now there are questions and concerns on the correct way to identify which payments are involved. The total payment stream needs to be identified and each payment numbered with the starting number to the last number of the payments being assigned.
Buy rates use to allow a broker to obtain any fee possible so long as the funding source received the required rate. However, now the amount of earnings for both parties is being computed so it can be recorded and disclosed to the regulators. In addition it is becoming harder for a leasing company to service the transaction if it is a non-recourse assignment. Most bank funding sources are requiring the funds to be sent to a lock box so the bank is in control of the revenues and proper records can be verified for delinquency. There was a rash of problems last year with leasing companies failing to report proper payments when they were servicing the leases making the regulators very nervous.
In addition, if there is a security deposit it is a cash bond against performance and must be placed in the care of the funding institution. If there is a commingling agreement in the lease agreement then the security deposit can be used as a rate magnifier, if, the quality of the credit warrants it. If there is no commingling agreement then the security deposit needs to be held separate and an agreed interest rate applied to it. One mistake I see is when some lessor's state that the last payment, in advanced, is used as a security deposit. This can not be, because the accounting for a last payment is different than the accounting for a security deposit. The assignment agreement should deal with who is handling excess funds like last payments and security deposits.
The assignment agreement must state who carries the risk of the collection of the deal and who owns what piece of the deal; rights, title, interest, tax benefits, rent receipts, etc.
On many occasions we see parts sold on a non-recourse basis which means the funding source takes the credit risk but the selling company takes the fraud risk. If the deal can not be collected for sloppy documentation or fraud then the seller must repurchase the deal regardless of the non-recourse assignment.
There are many reasons a non-recourse assignment becomes a recourse arrangement. Improper equipment description, lack of clear title, no signing authority, poor math, and knowledge of credit problems not shared with the funding source. The assignment must cover all aspects of the assignment and the seller takes on the responsibilities to make sure the deal is sound and documented completely and correctly with a complete presentation of all the facts.
An assignment agreement should be well thought out and cover every eventuality that could surface so there are no surprises.
A rent assignment must also discuss who is going to be the servicing agent and who is going to collect and pay assessed taxes such as property tax, CAT tax, sales tax and all the local taxes that may be imposed during the term of the lease. assignment
Mr. Terry Winders, CLP, has been a teacher, consultant, expert witness for the leasing industry for thirty years and can be reached at leaseconsulting@msn.com or 502-327-8666.
He invites your questions and queries.
Previous #102 Columns:
http://www.leasingnews.org/Conscious-Top%20Stories/Leasing_102/Index.htm
--------------------------------------------------------------

Investors See Spillover From Subprime Loans
By Gail MarksJarvis, a Your Money columnist
ABSnet
This has been the month of clenched teeth beneath smiles.
Investors haven't liked the underlying threats posed by the mortgage mess and the way lenders doled out billions of dollars to businesses and homeowners who wanted it -- even if they could not afford to repay. But with the Dow Jones industrial average hitting new highs day after day earlier this month, investors kept wearing tense smiles and stayed to play in the market.
That changed last week, however, when it became clear that housing troubles are not as contained as some of Wall Street's elite had suggested, and the feared spillover into the financial system began.
In response, investors dumped stocks, sending the Dow down more than 585 points, or 4.2 percent, for the week. And investors with high-yield bonds came to recognize the riskiest of bonds for what they are -- junk.
"It's like a switch has been flipped," said bond manager Marilyn Cohen, of Envision Capital Management in Los Angeles.
A few weeks ago, she said, investors were willing to buy high-yield bonds, even though they were paid comparatively little interest to take on the risk that a company would default on payments to bond investors.
Last week, Cohen said, as investors became nervous about housing and the potential that companies wouldn't get the easy money they were expecting, they wanted to sell their junk bonds, but couldn't find buyers.
Many sought the safety of U.S. Treasury bonds.
Investors have been on edge throughout July as certain pieces of mortgage-related bond investments called collateralized debt obligations, or CDOs, have become virtually worthless. The value of the securities depends on homeowners making monthly payments. As adjustable rates on mortgages have risen to unaffordable levels, many homeowners have been unable to pay.
Until last week, the problem seemed to be contained in subprime loans, or mortgages that go to people with bad credit scores, which make up about 14 percent of mortgages. But investors became unnerved when they discovered that even loans to people with seemingly solid credit were going bad.
Countrywide Financial Corp., the biggest U.S. mortgage lender, reported last week that so many borrowers were behind with mortgage payments, its second-quarter profits tumbled 33 percent. Further, Chief Executive Angelo Mozilo said he expects the "difficult housing and mortgage market conditions to persist" through this year and possibly to 2009.
Bloomberg News reported that Mozilo said, "We are experiencing home-price depreciation almost like never before, with the exception of the Great Depression."
Countrywide wasn't alone. Other mortgage lenders -- including Bank of America -- also reported problems with home-equity loans that supposedly went to solid borrowers.
And, in a sign that the housing recession is hurting other companies, DuPont, which makes products such as countertops for homes, reported that profits were weaker than investors were expecting. The stock fell 6.3 percent in a day.
Besides the concern that a slowdown in home building could affect other companies, and that financially stressed consumers will be reluctant to shop, investors also worried that lenders will cut off financing for leveraged corporate buyouts. Those buyouts have been propelling the market, especially mid-cap stocks, to record-breaking levels for months.
"The tide appears to be going out for levered equity financiers," said Bill Gross, chief investment officer at Pacific Investment Management Co.
If it continues, said Jack Ablin, Harris Private Bank chief investment officer, "It could kick the legs out from under mid-caps."
Others wondered if something worse is occurring -- the beginning of what is called a "credit crunch," or a period in which companies that want to borrow money have difficulty doing it at affordable terms.
Bob Rodriguez, chief executive of First Pacific Advisors, saw signs of that emerging Wednesday, when a group of banks led by JPMorgan Chase & Co. could not find investors to take on about $10 billion in loans needed to complete Cerberus Capital Management's purchase of an 80 percent stake in Chrysler.
When the banks failed to place the loans, they provided temporary financing, and extended it. Rodriguez said that would be a burden to the banks -- a financial obligation they had not intended to take on.
When banks are bound up in loans they did not intend to make, "they can't do other deals," he said. "They won't do more bridge (short-term) loans when they are caught in these bridge loans." And lenders who see another bank's problems become reluctant to do deals.
When money is not available at attractive rates, companies can have trouble borrowing and profits can suffer.
Rodriguez is so concerned about this possibility and spillover from the housing problems in the broader economy that he has been selling stocks and has 42 percent of his FPA Capital Fund invested in cash.
"I'd rather take substandard returns than play in this extraordinary cycle," he said.
Meanwhile, Cohen is advising investors to get out of junk bond funds and invest in money-market funds, short-term certificates of deposit or 6-month Treasuries.
Ablin said that with all the dangers in the junk bond market, the bonds are still yielding less than usual -- about 2.5 percentage points above 10-year Treasuries. The average historically has been about 4.25 points above Treasuries.
He suggests that investors stay away from junk bonds, and also upgrade the quality of their stock holdings. Large, faster-growing stocks are less pricey than value stocks, he said, and consequently should hold up better if stocks fall. He prefers consumer-staple and health-care stocks that have low debt levels and benefit from sales in international markets.
To get exposure to large stocks through an exchange-traded fund, he suggests the iShares S&P 100 index fund, ticker symbol OEF.
----------
Gail MarksJarvis is a Your Money columnist. Contact her at gmarksjarvis@tribune.com. For more on managing your money, see her blog at www.chicagotribune.com/money.
---------------------------------------------------------------
### Press Release ###########################

TimePayment Corp. Expands Sales Team; Hires Five New Business Development Managers
TimePayment Corporation, LLC, a subsidiary of MicroFnancial, Inc. (AMEX: "MFI") announced a recent expansion in its business development management team to support its continuing record growth in microticket lease transactions.
Richard E. Swartz has joined the company as a Business Development Manager. Swartz has over thirty years experience in the copier sales and services industry and was previously president of Metro Business Systems, Inc. Richard holds a BS, Economics from Bentley College.
Oliver D. James has also joined the company as a Business Development Manager. Before joining TimePayment, James spent ten years in various business development roles at CleanNet USA and Frigo Mechanical. He is a graduate of the Tufts University Creative Arts Program.
Adam DeLuca, Business Development Manager, joined the company in April. Prior to TimePayment, DeLuca served as a senior loan officer at a number of financial institutions, including First Eagle Mortgage, Champion Mortgage, Key Bank, and HomeSource Capital. He is a graduate of Northern Essex Community College and Merrimack College.
Mark S. Croke brings over twenty years professional experience in the financial and technology fields as our new Business Development Manager. Before joining TimePayment, Croke served as an account executive for a number of companies, including Commonwealth Financial Group and Cornerstone America. He holds a BA, Business Administration from Utah State University.
Matthew Lentine will focus on expanding TimePayment's vendor base in his role as Business Development Manager. Prior to joining the company, he was an account executive at Rocky Mountain Wireless and an account manager for PhoneBase Research. Lentine holds an associates degree in eBusiness Management and Accounting from College America.
We are very excited to have Rich, Oliver, Adam, Mark, and Matt on the TimePayment sales team," said Tom Herlihy, TimePayment's VP of Sales & Marketing. "With the diverse background and combined extensive knowledge across various industries, our new team members are highly valued assets and well situated to help the company achieve its business objectives going forward."
About TimePayment Corporation LLC.
TimePayment Corporation LLC is a subsidiary of MicroFinancial, Inc. (AMEX: "MFI") specializing in microticket transactions from $500 to $25,000 and has written over 700,000 microticket leases since 1986. Its use of proprietary credit models and financing programs approves new businesses across diverse markets with its broad range of available credits. With over 100 employees and a strong web presence with its TimePayment Direct™ leasing center, TimePayment is easily accessible to all lessees and vendors. Based in Woburn, Massachusetts, the company operates nationwide, including Alaska and Hawaii.
### Press Release ###########################

KEF Names Ebony Pompey, John Maes & John Amato VPs of Operations
Key Equipment Finance, one of the nation's largest bank-held equipment finance companies and an affiliate of KeyCorp (NYSE: KEY), announces the appointment of John Amato, John Maes and Ebony Pompey as vice presidents of operations. In these new roles, they will manage specific process and business segments within origination operations.
In his new position, Amato will be responsible for supporting Key Equipment Finance's business processes for the business aviation finance, capital markets, wholesale vendor and lease advisory services markets, as well as for the company's global vendor services and commercial leasing services middle-market retail segments. His office is located in Superior, Colo.
Maes' responsibilities include managing the small ticket processing teams that support Key Equipment Finance's office product and IT markets, as well as overseeing operations for Key Government Finance. He also will be responsible for building small ticket processing capabilities in areas of the business where it does not exist and improving the function in other areas of the business. His office is located in Houston, Texas.
Pompey is responsible for leading the express processing teams that support Key Equipment Finance's commercial vehicle, construction and industrial and healthcare vertical markets. She also manages the express processing team that supports the company's business banking markets. Her office is located in Downers Grove, Ill.
"John, Ebony and John have worked hard for these well-deserved appointments," said Stephen Taft, senior vice president of operations at Key Equipment Finance. "Combined, they have more than 40 years' experience in all aspects of operations and strong leadership skills to manage these important areas for Key Equipment Finance."
Most recently, Amato managed Key Equipment Finance's capital markets business processing team. Prior to joining Key Equipment Finance in 2002, he held various operations and sales leadership positions with US Bank, Bellco Credit Union and Alpine Access, all in Colorado. Amato earned his bachelors degree in business finance from the University of Northern Colorado.
Maes has 20 years' experience in the leasing industry, working in various capacities including credit and documentation; collections and customer service; and sales management. Prior to joining Key Equipment Finance in 1998, he spent 11 years with AT&T Capital in Parsippany NJ. Maes earned his bachelors degree from Bethany College in Bethany, West Virginia.
Pompey has more than 10 years of experience in the leasing industry, including front-end operations. She earned her bachelors degree in psychology and her masters in business administration from Russell Sage College in Albany, New York.
About Key Equipment Finance Key Equipment Finance is an affiliate of KeyCorp (NYSE: KEY) and provides business-to-business equipment financing solutions to businesses of many types and sizes. They focus on four distinct markets: • businesses of all sizes in the U.S. and Canada (from small business to large corporate); • equipment manufacturers, distributors and value-added resellers worldwide; • federal, provincial, state and local governments as well as other public sector organizations; and • lease advisory services for manufacturers' captive leasing and finance companies.
Headquartered in Superior, Colorado, Key Equipment Finance manages a $13.1 billion equipment portfolio with annual originations of approximately $6.4 billion. The company has major management and operations bases in Toronto, Ontario; Albany, New York; Chicago, Illinois; Houston, Texas; London, England; and Sydney, Australia. The company, which operates in 26 countries and employs 1,100 people worldwide, has been in the equipment financing business for more than 30 years. Additional information regarding Key Equipment Finance, its products and services can be obtained online at http://www.KEFonline.com.
Cleveland-based KeyCorp is one of the nation's largest bank-based financial services companies, with assets of approximately $93 billion. Key companies provide investment management, retail and commercial banking, consumer finance, and investment banking products and services to individuals and companies throughout the United States and, for certain businesses, internationally.
### Press Release ###########################
--------------------------------------------------------------

News Briefs----
Proposed Stark Law Revisions Could Affect Many
Leasing Company Arrangements Between Physicians
And Hospitals And Other Providers
http://www.timesnews.net/community_article.php?id=1660
Banks pull in $17.5 billion in overdraft fees
http://www.ajc.com/business/content/business/stories/2007/07/27/overdraft_0729.html
Willis Lease CEO Sells 12,000 Shares
http://www.forbes.com/feeds/ap/2007/07/27/ap3961825.html
Qatar National Bank agrees to fund $300MM lessor's expansion
http://www.gulf-times.com/site/topics/article.asp?cu_no=2&item_no=163895&
version=1&template_id=48&parent_id=28
First Leasing Bank appoints new Business Development Director
http://www.albawaba.com/en/countries/UAE/215084
U.S. Bank's Suit Vs. ABN Amro Dismissed
http://www.forbes.com/feeds/ap/2007/07/27/ap3961830.html
---------------------------------------------------------------


You May have Missed---
People Get Screwed All the Time—Robert Massi new book
http://www.boston.com/business/personalfinance/articles/2007/07/29/
consumers_can_avoid_financial_disasters/
---------------------------------------------------------------

Sports Briefs----
Are the Chicago Cubs worth $1 Billion?
http://www.chicagotribune.com/business/chi-sun_cubs_0729jul29,0,1860352.story
Purdy: 49ers' stadium plan need not be stuck in park
http://www.mercurynews.com/opinion/ci_6477073?nclick_check=1
----------------------------------------------------------------


"Gimme that Wine"
A tale of two Bordeaux
http://www.sfgate.com/cgi-bin/article.cgi?f=/c/a/2007/07/27/WIGO7R4ANG1.DTL
Skeptic finds solace in well-aged Dom Perignon
http://www.sfgate.com/cgi-bin/article.cgi?f=/c/a/2007/07/27/WIG6OR66KR1.DTL
IPNC Thinks Outside the Box
http://www.winebusiness.com/news/DailyNewsArticle.cfm?dataid=49519
Florida Wine auction raises $816,000 for charities
http://www.nwfdailynews.com/article/7306
UFW loses second local vineyard
http://www1.pressdemocrat.com/article/20070727/NEWS/707270409/1033/NEWS01
Winning in the California wine http://money.cnn.com/2007/07/23/smbusiness/smallbiz_wines/?postversion=2007072412
Wine Prices by vintage
http://www.winezap.com
http://www.wine-searcher.com/
US/International Wine Events
http://www.localwineevents.com/
Winery Atlas
http://www.carterhouse.com/atlas
Leasing News Wine & Spirits Page
http://two.leasingnews.org/Recommendations/wnensprts.htm
The London International Vintners Exchange (Liv-ex) is an electronic exchange for fine wine.
http://www.liv-ex.com/
----------------------------------------------------------------

Calendar Events This Day
Cheesecake Day
Dharma Day
Father-In-Law Day
http://holidayinsights.com/other/fatherinlawday.htm
Kiss Your Car Day
Vanatu: Independence Day
Vanuatu became an independent republic in 1980 (from France and the UK) and observes its national holiday.
Population slightly over 200,000; a group of islands in the South Pacific Ocean, about three-quarters of the way from Hawaii to Australia; a Y-shaped chain of four main islands and 80 smaller islands; several of the islands have active volcanoes. Literacy, meaning can read and write: 74%. Agriculture, especially livestock farming, is a second target for growth. Australia and New Zealand are the main suppliers of tourists and foreign aid.
https://www.cia.gov/library/publications/the-world-factbook/geos/nh.html
Saint feast Days
http://www.catholic.org/saints/f_day/jul.php
----------------------------------------------------------------

Add up opposing sides of a dice cue and you'll always get seven.
http://casinogambling.about.com/od/craps/ss/diceodds.htm
----------------------------------------------------------------

Today's Top Event in History
1863- Industrialist Henry Ford, whose assembly-line method of automobile production revolutionized the industry, was born at Wayne County, MI, on the family farm. His Model T made up half of the world's output of cars during its years of production. Ford built racing cars until, in 1903, he and his partners formed the Ford Motor Company. In 1908 the company presented the Model T, which was produced until 1927, and in 1913 Ford introduced the assembly line and mass production. This innovation reduced the time it took to build each car from 12-1/2 hours to only 1-1/2. This enabled Ford to sell cars for $500, making automobile ownership a possibility for an unprecedented percentage to the population. He is also remembered for introducing a $5-a-day wage for automotive workers and for his statement: "History is bunk." He lowered the workday to eight hours, gave paid vacation, weekends off, and benefits; way ahead of his time. Died Apr 7,1947 at age 63 at Dearborn, Ml, where his manufacturing complex was located.
http://memory.loc.gov/ammem/today/jul30.html
[headlines]
----------------------------------------------------------------

This Day in American History
1619 - The first representative assembly in America the House of Burgesses, became the first legislative assembly in America when it convened at Jamestown, Va. Composed of the governor and 21 other members, 17 of whom were elected by the land-owning males, this body enacted laws for the colony. Among these would be rules regulating the militia, from its arming and training to who could serve. For instance slaves and indentured servants were forbidden to bear arms but "free negroes" were expected to serve and, like their white counterparts, even furnish their own weapons.
1729 - The city of Baltimore was founded.
1733--- Society of Freemasons opens first American lodge in Boston.
http://www.glmasons-mass.org/
1839 - Slave rebels took over the slave ship Amistad.
1851- Gail Borden of Norwich, NY, obtained a patent on a "preparation of portable soup bread." He called it a "meat biscuit" as he baked flat, brittle cakes from concentrated meat extract combined with vegetable flour or meal. To make soup, the consumer added hot water and seasoning to the biscuit. He developed this in Texas, moved to New York and obtained a patent. It was a failure. He then tried his hand a producing condensed milk, and his company floundered, with two plants in Connecticut going broke. At the outbreak of the Civil War, where condensed milk was needed in great supply, he found success, and is recognized today as the founder of the Borden Company. After the Civil War, he moved back to Texas and founded the City of Borden, Borden County, Texas.
http://www.foodreference.com/html/whoswho_8.html
http://www.famoustexans.com/GailBorden.htm http://www.norfacad.pvt.k12.va.us/project2000/bordeng/index.htm
http://www.southeastmuseum.org/SE_Tour99/SE_Tour/html/borden_s_milk.htm
1863 - Pres. Lincoln issued his "eye-for-eye" order to shoot a rebel prisoner for every black prisoner shot.
1863- Industrialist Henry Ford, whose assembly-line method of automobile production revolutionized the industry, was born at Wayne County, MI, on the family farm. His Model T made up half of the world's output of cars during its years of production. Ford built racing cars until, in 1903, he and his partners formed the Ford Motor Company. In 1908 the company presented the Model T, which was produced until 1927, and in 1913 Ford introduced the assembly line and mass production. This innovation reduced the time it took to build each car from 12-1/2 hours to only 1-1/2. This enabled Ford to sell cars for $500, making automobile ownership a possibility for an unprecedented percentage to the population. He is also remembered for introducing a $5-a-day wage for automotive workers and for his statement: "History is bunk." He lowered the workday to eight hours, gave paid vacation, weekends off, and benefits; way ahead of his time. Died Apr 7,1947 at age 63 at Dearborn, Ml, where his manufacturing complex was located.
http://memory.loc.gov/ammem/today/jul30.html
1864- Petersburg Campaign-
http://www.civilwar.com/va28.htm
Grant's writings on Petersburg and the Crater: "The effort was a stupendous failure. It cost us about four thousand men, mostly, however, captured; and all due to inefficiency on the part of the corps commander [Burnside] and the incompetence of the division commander [Ledlie] who was sent to lead the assault."
http://saints.css.edu/mkelsey/Crater.html
Battle of the Crater.
With the desperate situation in the crater, the racism of white Union soldiers became blatant. Knowing that the Confederates would give no quarter to black troops if taken prisoner, white soldiers feared that they would suffer the same if caught with black soldiers. They thus began to bayonet their own comrades in arms. By 2 PM, Confederate forces, who had been told that the black troops holding the crater had fought with the battle cry, "No quarter for rebels!" began their final assault on the crater. Many black soldiers who tried to surrender were killed by the Confederates. Union officers, in fear of "rebel vengeance," ripped off their unit insignias. Out of the 180 black prisoners taken, only seven survived the prison camps. The numbers are staggering. Union casualties totaled 3,475. Of the 4500 blacks that fought, 1327 were killed or wounded. More casualties came from the black division than from any of the white divisions, even though the white divisions had been fighting for an hour and a half prior to the entry of the colored troops
http://home.nycap.rr.com/civilwar/usctblakely.htm
1890-Birthday of Charles Dillon " Casey" Stengel, Baseball Hall of Fame outfielder and manager born at Kansas City, MO. Stengel played the outfield for several teams and earned a reputation for goofiness. He carried this over into his career as a manager, but his success with the New York Yankees ( ten pennants and even World Series titles in 12 years ) made him one of the game's enduring starts. Inducted into the Hall of Fame in 1966. died at Glendale, CA, September, 29, 1975.
1903-Birthday of alto player Hilton Jefferson, born Danbury, CT. http://www.harlem.org/oldsite/people/jefferson.html http://shopping.yahoo.com/shop?d=product&id=1927072751&clink=dmmu.artist&a=b
1903-Birthday of guitarist/songwriter George "Buddy" Guy, Lettsworth, LA
http://www.blueflamecafe.com/index.html
http://shopping.yahoo.com/shop?d=product&id=1927000294&clink=dmmu.artist&a=b
1909 -US Army accepts delivery of first military airplane.
1916 - German saboteurs blew up a munitions pier on Black Tom Island, Jersey City, NJ. 7 people were killed. Damages totaled about $20-25 million. After much legal maneuvering a commission in 1939 ruled that Germany was guilty of sabotaging Black Tom and another plant in Kingsland, NJ, and awarded$50 million to the claimants. In 1953 the new Federal Republic of Germany began making payments. The last payment was made in 1979.
1919 - Federal troops are called out to put down Chicago race riots.
1919--*OZBOURN, JOSEPH WILLIAM---Medal of Honor
Rank and organization: Private, U.S. Marine Corps. Born: 24 October 1919, Herrin, Ill. Accredited to: Illinois. Citation: For conspicuous gallantry and intrepidity at the risk of his life above and beyond the call of duty as a Browning Automatic Rifleman serving with the 1st Battalion, 23d Marines, 4th Marine Division, during the battle for enemy Japanese-held Tinian Island, Marianas Islands, 30 July 1944. As a member of a platoon assigned the mission of clearing the remaining Japanese troops from dugouts and pillboxes along a tree line, Pvt. Ozbourn, flanked by 2 men on either side, was moving forward to throw an armed handgrenade into a dugout when a terrific blast from the entrance severely wounded the 4 men and himself. Unable to throw the grenade into the dugout and with no place to hurl it without endangering the other men, Pvt. Ozbourn unhesitatingly grasped it close to his body and fell upon it, sacrificing his own life to absorb the full impact of the explosion, but saving his comrades. His great personal valor and unwavering loyalty reflect the highest credit upon Pvt. Ozbourn and the U.S. Naval Service. He gallantly gave his life for his country.
1928-Birthday of drummer Vernal Fournier, New Orleans, LA. Died November 4,2000. http://www.drummerworld.com/drummers5/Vernel_Fournier.html
http://www.drumplace.com/BB007.html
1932 - The Olympic Games opened in Los Angeles, CA. The Games
would revisit Los Angeles -- and the same venues of the Los Angeles Coliseum, the Rose Bowl, -- in 1984.
( lower half of: http://memory.loc.gov/ammem/today/jul30.html )
1933- Birthday of actor-singer Edd Byrnes, famous for his 1959 duet with Connie Stevens, "Kookie, Kookie, Lend Me Your Comb," born in New York. Byrnes and Stevens both starred in the hit TV series "77 Sunset Strip." "Kookie" was the name of the character Byrnes played.
(My father Lawrence Menkin was story editor, plus wrote several of the episodes).
http://www.hollywood.com/celebs/detail/celeb/199456
http://biography.com/cgi-bin/frameit.cgi?p=http%3A//biography.com/
magazine/biomag/ebyrnes.html
http://www.tvtome.com/tvtome/servlet/PersonDetail/personid-13798
1937-Birthday of sax player James Spaulding, Indianapolis, IN.
http://shopping.yahoo.com/shop?d=product&id=1927006436&clink=dmmu.artist&a=b
1937 - The American Federation of Radio Artists (AFRA) was organized. It was part of the American Federation of Labor. The union was for all radio performers except musicians. The union later became The American Federation of Television and Radio Artists (AFTRA) to include TV performers.
1938 - George Eastman demonstrates his color motion picture process.
1941-Birthday of singer/songwriter Paul Anka, Ontario, Canada. He began his career as a teen idol in the late 1950's, but unlike most teen idols he wrote a lot of his own material. "Diana," his first single for ABC-Paramount in 1957, became one of the most successful records in pop music history, hitting number one on the Billboard chart and selling more than five-million copies. Anka's audience at the time consisted mainly of screaming teenage girls, and he was as popular in Europe as in North America. His other hits included "Lonely Boy," "Puppy Love" and "Put Your Head on My Shoulder." When Anka's recording career waned with the coming of the Beatles, he turned to songwriting. Among his many credits are "My Way" for Frank Sinatra, "She's a Lady" for Tom Jones and the theme for Johnny Carson's "Tonight Show." Anka's popularity as a singer rose again at the beginning of the 1970's. His controversial duet with Odia Coates, "You're Having My Baby," went to number one in 1974.
http://www.paulanka.com/
1942 - Frank Sinatra recorded the last of 90 recordings with the Tommy Dorsey Orchestra on Victor Records. His last side was "There are Such Things", which became number one in January of 1943. Sinatra moved on to Columbia Records (1943-1952) as a solo singing sensation.
1942-Benny Goodman Band records Mel Powell's "Mission to Moscow."
1942- German SS kills 25,000 Jews in Minsk, Belorussia
http://motlc.wiesenthal.com/text/x15/xr1561.html
1942 - The WAVES were created by legislation signed by U.S. President Franklin D. Roosevelt. The members of the Women's Auxiliary Voluntary Emergency Service were a part of the U.S. Navy.
1945- Duke Ellington records his son Mercer's " Things Ain't What They Used to Be."
July 30, 1945—David Sanborn, Tampa, FL.
http://www.allmusic.com/cg/amg.dll?p=amg&sql=B8q3tk65x9kra
http://www.amazon.com/exec/obidos/external-search/103-2358920-6763062?tag=
drjohnholleman&keyword=david+sanborn&mode=music
1947---Top Hits
Peg o' My Heart - The Harmonicats
I Wonder, I Wonder, I Wonder - Eddy Howard
Chi-Baba, Chi-Baba - Perry Como
Smoke! Smoke! Smoke! (That Cigarette) - Tex Williams
1949 - The state record for Connecticut was established when the town of Greenville registered an afternoon high of 102 degrees.
1953-Although books bound in soft covers were first introduced in 1841 at Leipzig, Germany, by Christian Bernhard Tauchnitz, the modern paperback revolution dates to the publication of the first Penguin paperback by Sir Allen Lane at London in 1935. Penguin Number 1 was "Ariel, a life of Shelley" by Andre Maurois.
1954- Elvis Presley made his professional debut at Overton Park in Memphis, as the opening act for Slim Whitman. Elvis's recording of "That's All Right," made several weeks earlier, was on its way to becoming a hit in the Memphis Area.
1955—Top Hits
Rock Around the Clock - Bill Haley & His Comets
Hard to Get - Giselle Mackenzie
Sweet and Gentle - Alan Dale
I Don't Care - Webb Pierce
1963-Birthday of Christopher Paul "Chris" Mullin, basketball player and coach, born New York, NY.
1956 - Singer Brenda Lee recorded her first hit for Decca Records. "Jambalaya" and "Bigelow 6-500" started a new career for the petite 11-year-old from Lithonia, GA (near Atlanta). Brenda Mae Tarpley (Brenda Lee) had been singing professionally since age six. She recorded 29 hit songs in the 1960s and became a successful country singer in 1971. Brenda Lee had a pair of number one tunes with "I'm Sorry" and "I Want to be Wanted". She recorded a dozen hits that made it to the top 10.
1956 - The phrase "In God We Trust" was adopted as the U.S. national motto.
1956 - No. 1 Billboard Pop Hit: ``My Prayer,'' The Platters. The five are the first black artists to have a No. 1 single on the pop charts.
1958 - Singer Kate Bush is born in Bexley, Kent, England. Her biggest pop hit is the top 40 song ``Running Up That Hill'' in 1985.
1959 - Willie McCovey stepped to the plate for the first time in his major-league baseball career. McCovey of the San Francisco Giants batted 4-for-4 in his debut against Robin Roberts of the Philadelphia Phillies. He hit two singles and two triples, driving in two runs. It was the start of an all-star career that landed McCovey in baseball's Hall of Fame in Cooperstown, NY.
1963--_Top Hits
Surf City - Jan & Dean
So Much in Love - The Tymes
Fingertips - Pt 2 - Little Stevie Wonder
Ring of Fire - Johnny Cash
1965- the health insurance plan was enacted by Congress as part of the federal Social Security system, to help pay the cost of medical care for people aged 65 and over. Payments are made from a fund made up of mandato9ry contributions from employers, employees, and the self-employed as well as contributions from the general revenue of the federal government. The first payments were made on July 1, 1966. The first payments for skilled nursing facilities, made under the extended care benefit provision of the statute, were made on January 2, 1967. The first Medicare identification cards were presented to former President Harry S. Truman and his wife, Bess Wallace Truman, by President Lyndon Baines Johnson at the Truman Library, Independence, MO, on January 20, 1966.
1965 - The temperature at Portland, OR, reached 107 degrees to equal their all-time record high.
1966 - No. 1 Billboard Pop Hit: ``Wild Thing,'' The Troggs. Because of a legal dispute, the song is simultaneously released on two different labels, something unique for a No. 1 single.
1967 -Race riot in Milwaukee (4 killed)
http://www.uwm.edu/Dept/Library/arch/curguide/HMtextr.html
1967 - General William Westmoreland claims that he is winning the war in Vietnam, but needs more men.
1968 - Ron Hansen of the Washington Senators made the first unassisted triple play in the major leagues in 41 years. The shortstop speared a line drive by Joe Azcue, doubled up the runner at second by stepping on the bag and then tagged out the runner who was moving in from first base. The Senators still lost the game to Cleveland by a score of 10-1.
1969- Braves' catcher Bob Tillman hits three consecutive home runs.
1971---Top Hits
Indian Reservation - Raiders
You've Got a Friend - James Taylor
Mr. Big Stuff - Jean Knight
I'm Just Me - Charley Pride
1974-Three articles of impeachment were voted against President Richard Nixon by the House Judiciary Committee: for blocking the investigation of the Watergate affair, for abuse of presidential powers, and for hindering the impeachment process by not complying with the committee's subpoena for taped White House conversations.
1975 - No. 1 Billboard Pop Hit: ``One of These Nights,'' Eagles. The song was written by Don Henley and Glenn Frey and is the band's second consecutive No. 1 hit.
1975- Former Teamsters Union leader, 62-year-old James Riddle Hoffa was last seen on this date outside a restaurant in Bloomfield Township, near Detroit, MI. His 13-year federal prison sentence had been commuted by former President Richard M. Nixon in 1971. On Dec 8, 1982, seven years and 131 days after his disappearance, an Oakland County judge declared Hoffa officially dead as of July 30, 1982. From 1935 to 1971, he has held positions of president of the Detroit local, vice president of the Teamsters union, and president of the International Brotherhood of Teamsters. Hoffa was accused of corruption on various occasions and convicted of mail fraud and mishandling funds in 1964. He was imprisoned from 1967 to 1971 with the sentence commuted by Pres. Richard Nixon. Hoffa disappeared from the parking lot of the Machus Red Fox restaurant in Bloomfield Township on July 30, 1975 and is presumed murdered. Despite one of the most intensive FBI investigations in history, Hoffa's disappearance remains a mystery. Federal investigators believe that mob bosses killed Hoffa because he wanted to recapture the union presidency he lost when he went to prison in 1971. Blocked by the courts and top union officials from running for the presidency, Hoffa had threatened to go public with the mob's involvement in the Teamsters, and how various organized crime figures had taken millions of dollars in unsecured loans from the union's pension funds. Hoffa's daughter, Barbara Crancer, a circuit court judge in St. Louis, sued the federal government in 1987, demanding that the investigative files in the Hoffa case be made public. But the U.S. Justice Department successfully blocked access to the reports, claiming that opening them would divulge informants and investigative techniques the government must keep confidential. Hoffa was declared "legally dead" in 1982. Thirteen years later, this date in 1995, Jimmy Hoffa's son and daughter finally put their father to rest. The memorial service was held in Detroit, exactly 20 years after the Jimmy Hoffa disappeared.
1975-The Charlie Daniels Band, one of the U.S.' popular exponents of Southern style boogie rock, earns it first gold record for "Fire on the Mountain."
1979---Top Hits
Bad Girls - Donna Summer
Good Times - Chic
Gold - John Stewart
You're the Only One - Dolly Parton
1984 - Reggie Jackson hit the 494th home run of his career, passing the Yankees' Lou Gehrig and taking over 13th place on the all-time home run list. Larry Sorenson was the victim who gave up Reggie's milestone homer.
1985 - Gerry Cooney retired from professional boxing. Cooney had only one loss -- in a championship match with Larry Holmes (boxing's biggest money-making fight to that time). Cooney had a record of 27 wins against the 1 loss and 24 knockouts.
http://www.secondsout.com/legends/legends_39266.asp
1985 - No. 1 Billboard Pop Hit: ``Shout,'' Tears for Fears. The song is the second straight No. 1 song from the group's ``Songs from the Big Chair'' album.
1986- The show business newspaper Variety reported that RCA dropped singer John Denver from its roster after the release of his single, "What Are We Making Weapons For." Variety said the record upset the record company's new owner, General Electric, one of the largest defense contractors in the US. GE sold RCA two months later.
1987---Top Hits
Alone - Heart
Shakedown - Bob Seger
I Still Haven't Found What I'm Looking For - U2
The Weekend - Steve Wariner
1987 - Afternoon highs of 105 degrees at Aberdeen SD, 102 degrees at Bismarck, ND, and 102 degrees at Pueblo, CO, were records for the date. Pueblo, CO, reported just .09 inch of rain for the first thirty days of the month.
1987- Def Leppard's "Hysteria" was released. The album spawned six hit singles, and sold more than one-million copies in Canada alone. Worldwide sales totaled more than 11-million.
http://www.defleppard.com/
1987 - NBC's "L.A. Law" was nominated for 20 Emmy Awards, one shy of the record for nominations. "Hill Street Blues" was the record holder (in the 1981-1982 season). "L.A. Law" had only been on the air a year when it earned four out of the 20 Emmys.
http://us.imdb.com/Title?0090466
1988 - A dozen cities in the north central and northeastern U.S. reported record high temperatures for the date. Downtown Baltimore, MD, hit 103 degrees, marking a record eight days of 100 degree heat for the month, and ten for the year. The high of 101 degrees at Billings, MT, marked a record seventeen days of 100 degree heat for the year. Thunderstorms produced severe weather in the northeast, with nearly fifty reports of large hail or damaging winds in Pennsylvania and New York State. A tree fell on a car at Erie, PA, injuring four persons.
1990- 5 Bank of Credit & Commerce members found guilty of money
http://www.apfn.org/apfn/BCCI.htm
1997 - San Francisco 49ers quarterback Steve Young signed a 6-year contract extension worth $45 million, making him one of the NFL's highest-paid players.
http://www.infoplease.com/ipsa/A0109769.html
1998 - A world-record Powerball jackpot of $295.7 million was won by a group of 13 machinists who worked together in Westerville, Ohio. The group chose the cash option, and received a lump-sum payment of $161.5 million dollars.
1999 - Richard Gere (Ike Graham) and Julia Roberts (Maggie Carpenter) star in "Runaway Bride", which opened this day. The romantic comedy scored big with movie crowds, doing $35.06 million during its first weekend.
1999-United Airlines agreed to offer domestic-partner benefits to employees and retirees worldwide following a 2-year legal struggle against the SF domestic-partners law.
--------------------------------------------------------------

Baseball Poem
Silly Question
by
Papa Joe Chevalier
http://www.csupomona.edu/~jthuang/a5/Poem.html
The above is the web site in html and also the ability to hear the
poem read by future MLB star Johnny Nguyen
Of course I like Baseball!
I like;
All nine innings and knee high strikes
The diamond cut by flashing spikes.
The infield hit, a long home run
Doubleheaders, the radar gun.
The curve, the knuckler, slider and splitter
A slugfest or the chance no-hitter.
The majors, the minors, the kids, the vets
The "Whiz Kids," the "Amazing Mets."
The squeeze bunt and the hit and run
The double steal on three and one.
Both real and artificial grass.
The routine grounder or astro turf hop.
Signs to take and signs to steal
Beating the deadline with a late night deal.
The brush back pitch, the managers warned
The visiting star locally scorned.
Balls with eyes and rain delays
Around the horn double plays.
Walking leads and frozen ropes
Bloops, blasts and springtime hopes.
The game of the week and cable TV
Descriptions like "Good field-no-hit
Or "Say goodbye baseball" at Safeco Field
Diving catches and trapped fly balls
Coaches sweating on 3-2 calls.
The pickoff move and stealing home
Games in the sun or under a dome.
Walks, balks, and fielders choices
An irate skipper getting the gate.
Cold soda, peanuts and ball park franks
Sometimes even the New York Yanks.
For all this and more I have good reason
To be pleased that it's Baseball season.
And if you guys don't mind suggestions,
Go somewhere else with your silly questions!
--------------------------------------------------------------

SuDoku
The object is to insert the numbers in the boxes to satisfy only one condition: each row, column and 3x3 box must contain the digits 1 through 9 exactly once. What could be simpler?
http://leasingnews.org/Soduku/soduko-main.htm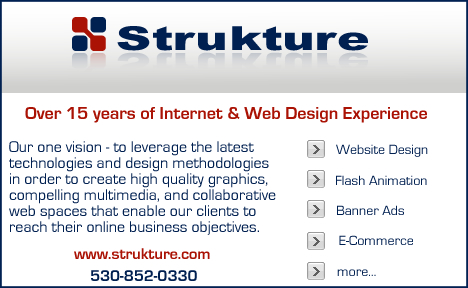 --------------------------------------------------------------

Daily Puzzle
How to play:
http://www.setgame.com/set/puzzle_frame.htm
Refresh for current date:
http://www.setgame.com/set/puzzle_frame.htm
--------------------------------