VENDOR SALES SPECIALISTS
LEASING SALES PROFESSIONALS
Like selling vendor programs and large transactions?
Enjoy international financing programs?
Prefer the advantages of a commission only environment with the security of health and welfare benefits?
CLICK HERE to find out how to have fun again.
Tuesday, July 1, 2008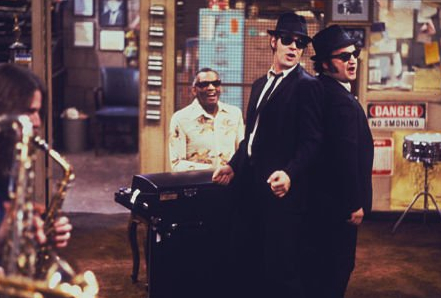 (Ray Charles, Dan Akroyd, John Bulushi)
Dan Akroyd, actor, wine maker, born Ottawa, ON, Canada,
July 1, 1952; "Trading Places," "Driving Miss Daisy," "The
Blues Brothers," "Saturday Night Live."
http://www.danaykroydwines.com/
http://www.bluesbrothers.com/25th_Anniversary_DVD.html
Headlines---
Congratulations
Maria Martinez Wong and Brian Wong
Classified Ads---Senior Management
New World Equipment Funding, LLC
EAEL-UAEL Merger a "done deal"
Quiktrak and PFSC Announce Joint Effort
Cartoon---July 4
Classified Ads---Help Wanted
New Hires---Promotions
Top Stories --June 23--June 27
Leasing 102 by Mr. Terry Winders, CLP
Commercial Equipment Lease Training
11 New Identity Theft Red Flags
First Latin American Legal Forum Leasing
Lohr Finance Launched in Europe
TCF expanding into Canada
Aircraft Lessors to Benefit Airline Slump
Co's to use more in-house legal resources
Stocks off $2.1 trillion this year
News Briefs---
You May have Missed---
California Nuts Brief---
"Gimme that Wine"
Calendar Events
Snapple Real Facts
Today's Top Event in History
This Day in American History
Baseball Poem
SuDoku
Daily Puzzle
GasBuddy
Weather, USA or specific area
Traffic Live----
News on Line---Internet Newspapers
Carmel, California
######## surrounding the article denotes it is a "press release"
------------------------------------------------------------------

Congratulations Maria Martinez Wong and Brian Wong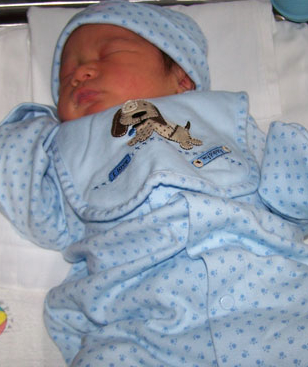 Aramis Raul Wong
Born 6/27/08
Weight 7 lbs. 9 oz
Length 19 1/4"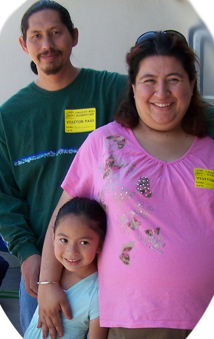 Maria is the original web designer who started on day one with Leasing News, continues part-time, and Brian is the web master who constructs Leasing News on the web site, including the email version which he mails to readers usually around 3:00am to 3:30am California time three mornings a week. They have a five year old daughter Alora.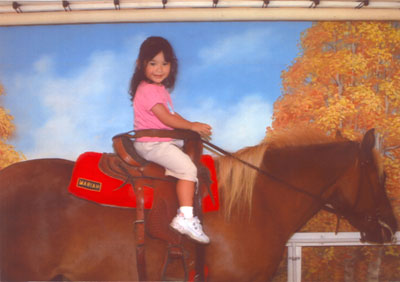 Alora
--------------------------------------------------------------

Classified Ads---Senior Management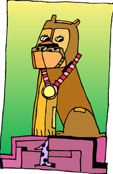 Atlanta, GA
Strong sales and leadership skills; demonstrated with sales training and sales performance. Lead team in both regional and national operations and developed marking programs.
Email: mll1946@comcast.net

Europe
25+ yrs exper. management roles Chase, AT&T Capital, Heller Financial, SFS. Develop biz from "scratch to success". Looking for challenging & pioneering job.
Email: frans@alliedproperty.net
Philadelphia, PA
27 yrs. exp. sales, ops., credit, strategy, P&L mngmet. Most recently created & executed the biz plans for 2 highly successful Bank-owned small ticket leasing subsidiaries.
email: mccarthy2020@comcast.net
For a full listing of all "job wanted" ads, please go to:
http://www.leasingnews.org/Classified/Jwanted/Jwanted.htm
Leasing Recruiters:
http://www.leasingnews.org/Recruits/index.htm
To place a free "job wanted" ad here, please go to:
http://www.leasingnews.org/Classified/Jwanted/Jwanted-post.htm
--------------------------------------------------------------

New World Equipment Funding, LLC
by Christopher Menkin

There appears to be a tie-in between New World Equipment Funding, LLC, Lake Success, New York and SunBridge Capital, Mission, Kansas.
Whether Leasing News is barking up the wrong tree or not, there is a developing story here. It appears to be becoming more apparent that funding facility problems are plaguing all of these players who were accessing securitization as their primary term funding mechanism.
Leasing News had been speaking and corresponding by e-mail with New World President John Martella since Wednesday, June 18, regarding "eight or nine" discounters being cut-off. Mr. Martella confirmed this, but asked us not to run with the story as all those cut off were due to "poor portfolio performance," as he labeled it.
Mr. Martella told Leasing News his company New World was not having any problems with money, but was reviewing portfolio performances, as his company does periodically, and not liking some of the results; therefore exercising their prerogative to end the relationships.
While he did not say it out loud, he intimated: The person with the gold makes the rules. Meaning: if you don't follow the rules, you don't get the gold.
One of the discounters being cut off didn't seem to understand this, stating, "Despite their response, our (and 7-8 other lessors) situation with New World is that they reneged on open approvals. The fact that they tightened up their credit standards or have portfolio performance issues isn't the issue (and we deny any issues with our portfolio). It's that they've said they will no longer be able to fund any more transactions, period and then retroactively either applied their new standards on those we specifically asked them to fund or came up with other unrelated reasons, like we don't like California anymore.
"Their own approval states: This approval is valid for 90 days, Rates are guaranteed for 60 days. There are deals approved in the last 60 days they will not fund (including one specifically referenced in the email that Jim forwarded to you for which the hard copy approval dated 5-8 is attached). They were still approving our deals as recent as May 28th (most recent approval attached) before an email on June 4th from our rep that there was trouble brewing."
Mr. Martella wanted to know the name of the company, which we were not at liberty to divulge. His response was that if a portfolio was not performing well, he could cut them off immediately, and would be able to specifically respond to the details if we told him who the source was. He indicated there was certainly more to the description he gave in the ending of the relationship, and whether he wanted to go into it in more detail with Leasing News would depend on which of the eight made the complaint."
He was quite adamant that he didn't need any "headaches" from Leasing News writing a story about New World. Martella's position seemed that he was following good business practices; his staff doing "due diligence."
One of the eight companies named was Equilease Financial Services, where President Martin Zwick confirmed that his company had reached their $40 million line in truck leases. He only had many complimentary things to say about the relationship, and evidently long time relationship with John Martella, whom he greatly respected, he said.
The next lead came from writing about the SunBridge Capital story: another insider told Leasing News that Martella had visited SunBridge Capital, looking primarily at the truck collateral. In questioning about this event, Martella told Leasing News that our source was incorrect, and then later in two
e-mails:
"SunBridge is a value client run by responsible professional people.
"We have not cut them off."
"My relationship with SunBridge goes back to 2000. Once again SunBridge is a valued client. The senior management and investment group are responsible operators.
"We have never had a problem with SunBridge honoring any of their obligations.
"You should be a little more carefully about selecting your sources of information."
In the meantime, Adrian Weber, President-CEO, of SunBridge confirmed what many leasing discounters and brokers were telling Leasing News:
"SunBridge Capital is experiencing temporary delays in funding new lease transactions; however our committed credit facilities have significant availability."
Calls on Monday to Mr. Weber and others at SunBridge Capital were not returned.
Readers with information "on" or "off the record,"
please contact kitmenkin@leasingnews.org
"Tombstones" on the New World Equipment Funding, LLC,
web site (http://www.nwefllc.com) show:
Americorp Financial $20,000,000 Asset Purchase Facility, 1/2007
Continental First Federal, $10,000,000 Master Loan Facility, 2/2007
Churchill Technology Financial, $10,000,000 Discounting Facility 11/2006
Confidential Originator, $20,000,000 Asset Purchase Facility, 3/2007
Empire Financial Funding, $3,000,000 Discounting Facility, 3/2007
FirstFunds, $50,000,000 Asset Purchase Facility, 3/2007
HealthCapital, Inc. $15,000,000 Master Loan Facility, 10/2006
Lease Corporation of America, $20,000,000 Asset Purchase Facility, 5/2006
Macrolease, $15,000,000 Asset Purchase Facility, 12/2006
Biography:
"John Martella is a Co-Founder and serves as President of New World Equipment Funding LLC and New World Commercial Capital Corp.
"In 1983 he opened Atlantic Commercial Alliance, a bank service company which specialized in providing marketing, front end and back room services for lenders interested in funding equipment lease/loan transaction and retail auto paper originated through third-party sources. Responsibilities included strategic planning, interfacing with various lending institutions, developing originator relationships, sourcing and negotiating portfolio purchases or sales. In January 2000 he started and served as senior vice president of the commercial equipment leasing division at Sovereign Bank and held that position to March of 2006."
(biography: Commercial Finance Association)
--------------------------------------------------------------

EAEL-UAEL Merger a "done deal"

Word on the street that the pending merger between the Eastern Association of Equipment Lessors (EAEL) and United Association of Equipment Leasing (UAEL) is a "done deal." This comes not only from directors of both groups, but "members" in the know, plus the National Association of Equipment Leasing Broker directors meeting in Las Vegas, Nevada, planning next year's conference, were "officially" informed so it evidently does not become a surprise.
In the study taken earlier this year regarding the possible merger of the Eastern Association of Equipment Lessors (EAEL) and the United Association of Equipment Lessors, Bruce Winter, CLP, representing EAEL, told Leasing News it was an exploratory committee between the two associations. He also said of the 181 EAEL members, 60 also belong to UAEL.
UAEL ended last year with 314, they reported, so the possibility is the merger may create a membership over 435 in 2009, assuming the official announcement will come before next year's membership billing dues.
Whether the ability of EAEL members to attend Equipment Leasing and Finance Association meetings at "member" pricing will extend to the merger is not known at this time.
Many members of the current UAEL board, such as Oren Hall and Jim Merrilees (he was president then) thought the merger would occur when the organization changed its name from the Western Association of Equipment Lessors to its current name.
For more information on leasing associations, please go here:
http://www.leasingnews.org/associations.htm
--------------------------------------------------------------

Quiktrak and PFSC Announce Joint Effort

Quiktrak, Inc.,Beaverton, Oregon, and Portfolio Financial Servicing Company (PFSC), Portland, Oregon, are combing their efforts to joint market each others products. Quiktrak is a well-established field
inspection and inventory auditing service, who now will work closely with PFSC, one of the largest asset management companies in the finance and leasing field, often called a "back office" in the trade.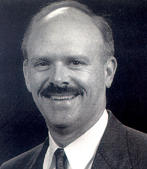 Jim Merrilees, President, Quiktrak
"Our two companies have enormous synergy," Jim Merrilees, President of Quiktrak, declared. "We are confident our expanded relationship with PFSC will greatly benefit our clients and the industry."
Cross-marketing efforts between Quiktrak and PFSC will offer asset-based lenders ease of access to a complimentary array of due diligence and servicing solutions. As an additional benefit to clients being referred, Quiktrak and PFSC will offer discount pricing to referrals.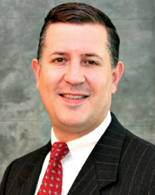 John Enyart, PFSC President
"Consistent with our ongoing strategy to align PFSC with high quality service providers in the marketplace, this relationship with Quiktrak will afford our existing and future clients an opportunity to acquire additional high-value services in a cost-advantaged way, " John Enyart, President of PFSC, said. " The cultures of our respective companies are very similar, with a keen focus on the customer."
About Portfolio Financial Servicing Company
Headquartered in Portland, Oregon, Portfolio Financial Servicing Company is one of the nation's largest independent third party servicers of leases, loans, and structured settlement contracts for both commercial and consumer accounts. Founded in 1992, PFSC provides a broad range of servicing solutions for leases, loans, and other financial assets. PFSC also provides back-up servicing as well as ala carte services such as sales and property tax reporting and compliance, multi-state vehicle titling, insurance tracking, document and title custodian services, and more.
For more information about PFSC call (800) 547-4905,
email to sales@pfsc.com or
visit www.pfsc.com.
About Quiktrak
Headquartered in Beaverton, Oregon, Quiktrak is a leading provider of a wide range of due diligence services including equipment verifications, site inspections, condition reports, collections and inventory auditing services. Founded in 1991, Quiktrak utilizes cutting edge technology and a network of more than 600 inspectors to provide the industry's most reliable and trusted field inspection services. Quiktrak's due diligence services help protect the assets of industry leading lenders, captive finance groups, and leasing companies in the US, Canada and the UK.
For more information about Quiktrak call (800) 927-8725 or visit www.quiktrak.com.
--------------------------------------------------------------

--------------------------------------------------------------

Leasing Industry Help Wanted
Sales Representative


Sales Representative
We're a progressive leasing company with ambitious growth plans for 2008. If you're a proven sales rep in the small ticket arena and ready to join a winning team, contact us immediately. We offer a competitive comp plan, amazing work environment, and have strong relationships with the major funding sources.
E-mail: recruiter@gen-cap.com .
About the Company: Genesis Commercial Capital, LLC; Irvine, CA


VENDOR SALES SPECIALISTS
LEASING SALES PROFESSIONALS
Like selling vendor programs and large transactions?
Enjoy international financing programs?
Prefer the advantages of a commission only environment with the security of health and welfare benefits?
CLICK HERE to find out how to have fun again.
Please see our Job Wanted section for possible new employees.
--------------------------------------------------------------

New Hires---Promotions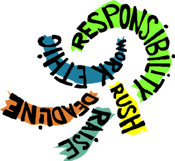 William Carney joins Textron Financial as Vendor Finance Division Regional Director, based in Alpharetta, Ga. He will specialize in the construction industry throughout the Southeastern United States. He joins Textron Financial from GE Capital where he grew the Southeast territory into one of the company's largest volume-producing regions, originating over $50 million in new business, according to a Textron press release. He has also worked for CitiCapital, where he originated loans and leases to the construction industry.
Sara R. McAuley was named Chief Human Resources Officer for Tygris Commercial Finance Group. She was formerly Vice President, Human Resources at Standard & Poor's where she led the Human Resources organization and directed organization design, change management, reward system management, recruitment, diversity management, staff development and succession planning. She serves on the Board of Directors of WorldatWork, an organization for Human Resources professionals, and is currently Vice Chair. Prior to joining Standard & Poor's, Ms. McAuley was EVP, Human Resources at Newcourt Capital. Ms. McAuley holds a bachelor's degree in industrial relations from the University of Iowa and a M.B.A. from the Keller Graduate School of Management.
Denis J. Stypulkoski was named Chief Information Officer for Tygris Commercial Finance Group. He was most recently CIO of U.S. Express Leasing, Inc. ("USXL"), which was acquired by Tygris in May 2008. Denis was one of the founders of USXL and responsible for the design and implementation of one the premier technology platforms in the leasing industry. Prior to joining USXL, Denis held positions with a number of leading industry companies, including CIT, Newcourt Credit Group, Lucent Technologies Product Finance and AT&T Capital Corporation. Mr. Stypulkoski graduated magna cum laude from Seton Hall University with a bachelor's degree in computer science and mathematics.
--------------------------------------------------------------

Top Stories --June 23--June 27
Here are the top ten stories most "opened" by readers last week:
(1) Problems at SunBridge Capital: No Money
http://www.leasingnews.org/archives/June%202008/06-27-08.htm#prob
(2) Operation Lease Fleece Up-Date
http://www.leasingnews.org/archives/June%202008/06-25-08.htm#update
(3) The Bank Loan Squeeze
http://www.leasingnews.org/archives/June%202008/06-25-08.htm#loan
(4) Jim Swander in Thailand leasing
http://www.leasingnews.org/archives/June%202008/06-23-08.htm#jim
(5) Lease/Loan State License Requirements
http://www.leasingnews.org/archives/June%202008/06-25-08.htm#lic
(6) Sales makes it Happen---by Linda P. Kester
Summer Sales---What to do
http://www.leasingnews.org/archives/June%202008/06-25-08.htm#sales
(7) IRS increases mileage rates
http://www.leasingnews.org/archives/June%202008/06-27-08.htm#irs
(8) Look Out!!!
http://www.leasingnews.org/archives/June%202008/06-27-08.htm#look
(9) New Hires---Promotions
http://www.leasingnews.org/archives/June%202008/06-27-08.htm#hire
(10) Classified Ads---Sales Managers
http://www.leasingnews.org/archives/June%202008/06-25-08.htm#ads
----------------------------------------------------------------

Leasing 102
by Mr. Terry Winders, CLP
Commercial Equipment Lease Training
Nothing is more frustrating that a mistake caused by someone you thought was familiar with the task at hand that wasn't. Efficiency and success comes from employees that know there assigned tasks and are well organized. Business plans, policy and budgets are excellent guides to move a company forward but without proper training that forward movement may look like a horse drawn wagon with wheels that do not match. Training comes in many forms for all levels of your organization and unless you set aside some time to make sure your employees are properly trained and know where and how their task fits into the chain of events, and are up to date on your overall business plan you are doomed to a questionable future.
You may not know how good or bad your performance is or what training you need so consider recording the time it takes to accomplish the major functions such as, turnaround time on credit, how many deals do we see against how many do we book, how many employees does it take to book a deal and how many people does it take to account for a transaction? The delay of time adds to the number of employees needed and the number of employees needed subtracts from your bottom line and poor efficiency is a sign of poor training and/ or poor management.
It is also interesting to create simple tests to quiz employees on all aspects of leasing; at least to the extent it covers those facts that are of great interest to you. Sales personnel should be tested on their knowledge of the rules and regulations and operations staff on documentation and legal matters. Customer service personnel should be tested on their knowledge of business flow so as to know how to direct a call and most of all who has responsibility to follow up each inquiry.
Training is of no value if it is sporadic and not well conceived. A proper training program evolves the whole company including management. It should be 15% of the work time. Because leasing companies are continuously changing techniques, goals, markets, and locations, all members of the workforce require training to support theses changes.
The main objectives to invest in training for leasing companies regardless of size are:
Reduce employee turnover
Maintain current Lessee's
Create new Lessee's
Increase Lessee satisfaction
Reduce errors
Reduce expenses
Save time
Add dollars to the bottom line
Orient new employees
Provide long term professional development
Upgrade knowledge required for the job
Introduce new skills to experienced employees
Change career paths due to job elimination
Training starts with the development of company goals. This allows the training to have a strategic approach to the way the material is presented to the employees. It may be in increase in volume, or margin, or introduce a new product to the market like split-TRAC leasing, or to open a new territory. or simply to improve turn-around time on credit or documentation.
Perhaps there is a need to improve or change performance. Performance is usually tied to a specific job and a task or set of tasks within that job. It is what the employee must do to achieve the company goals. Usually it is important to have each employees job reduced to daily tasks and responsibilities. If you have a list for each employee then it is a great check list to review during periods of performance review. It also gives you a guide to where individual training is necessary.
In order to change performance, employees may need to learn something new. This learning may take many forms such as coaching, classroom training, computer-based training, on-the-job training or self study. At times, employees may process the skills and knowledge required to change their performance but some aspect of the environment either prevents or discourages individuals from making the change. For example, if a leasing company's goal is to improve quality, there will be little change if the reward system focuses on quantity, not quality.
The training itself must follow a path of Behavioral levels to insure success. In the early 1960's, Benjamin Bloom and a university committee identified three learning domains: cognitive, psychomotor, and affective. However, I think their next level of the approach, the behavioral levels, better explains how learning works.
Knowledge – The ability to define and repeat what has been learned
Comprehension – The ability to translate, describe, and explain information in ones own words.
Application – The ability to apply the information to new situations
Analysis – How to analyze, compare, and question the material and
break new knowledge into parts
Synthesis – Arrange, create, plan, prepare a new whole from the parts
Evaluation – Appraise, assess, judge, score information based on knowledge
Actually, what all this means is that if your employees don't get it, the training is of no use. They must understand it and be able to use it or it is a waste of your time any money. People learn at different speeds and always listen through a screen. That screen is the sum total of their personal experiences, level of comprehension, and interest level. Training must be prepared for the level of comprehension of the employee and then you must get feed-back in the form of testing or job performance to make sure the knowledge was actually received. On occasion the same material must be repeated for the full understanding to take hold. Remember the adage the lower the pay scale usually the slower the person will learn.
It is very important to provide time for application and practice in different formats. Learning studies have shown that in order for learning to stick in memory many employees need mental rehearsal time to apply and practice what they have learned. If you have an employee who is learning outside their comfort zone, this time is even more critical. Too often in today's fast paced world, Lessors eliminate or shorten the time needed to apply, practice and rehearse mentally what has been learned. Also the leasing and finance world has many different views of how the business works. Employees that change Leasing companies may have been taught a different strategy and need additional time and understanding on why your approach is different.
AS stated above the most important feature of the training process is to determine where your weaknesses are. Only then can you begin to organize a solid training program. One method to do this is to create a work flow diagram to try and create each and every task that must be accomplished. Ask each employee to complete a task and a responsibility table according to their understanding of what they have been asked to do. A task is something they do each day like posting payments or answering the phone and a responsibility is something that they must accomplish like creating a report or preparing a deposit. Once you have all of the tasks and responsibilities a total list can be created and compared to determine the need for cross training and/or duplication of effort.
Regardless of type of leasing or size of company it is surprising how miscommunication leads to misunderstandings in job tasks and responsibilities. Once the list has been created and it may be necessary to break it down into departments based on company size it is wise to place it in order of function with initials next to the task to see if job functions are in proper order. It can be time consuming if a single person appears in too many spots that are not close in the work flow. Then based on each section or department procedures can be created for each task. The purpose for the procedures is the correct way to accomplish the task. Procedures usually give you a terrific place to start developing the training process. In addition some companies develop a policy for authority to go along with the procedures.
I have been surprised by companies that have policies and procedures but when I ask if anyone has read them all I get are blank stares. On occasion I have reviewed policies and procedures that are so complex or hard to read because of the nature of the presentation that almost everyone avoids it until a mistake is made and they need to point the finger at the person that did not follow the policy or the correct procedure.
The advent of computers and the ability to send internal memos has caused us to forget the importance of placing employees in line for the work flow so that questions can be answered by turning around and asking the person next to you, that is in charge of the next step, for an answer instead to taking the time to create a memo then emailing it and waiting for an answer. Time delays are very expensive in so many ways.
Creating tests for each series of tasks sounds like a lot of work but it must be handled in a diplomatic manner and with the improvement of the employee as the outcome and not to place blame or require passing to retain positions.
Some subjects can be handled one on one with the employee and some are best in a group setting. Changes in markets or changes in rules and regulations can be presented in group settings but new tasks or improvement in work flow needs to be presented in smaller groups. It is usually more effective if the training is conducted by someone other than the employee's immediate supervisor. Fear or embarrassment will close more minds that lack of sleep or indifference.
Mr. Terry Winders, CLP, has been a teacher, consultant, expert witness for the leasing industry for thirty years and can be reached at leaseconsulting@msn.com or 502-327-8666.
He invites your questions and queries.
Previous #102 Columns:
http://www.leasingnews.org/Conscious-Top%20Stories/Leasing_102/Index.htm
http://leasingnews.org/Ads/Completed/Winders_Large2.htm
(This ad is a "trade" for the writing of this column. Opinions
contained in the column are those of Mr. Terry Winders, CLP)
---------------------------------------------------------------
### Press Release ###########################

Compliance Coach Identifies 11 New Identity Theft Red Flags Based on Recent Cases and Schemes that show Business Accounts are at Risk
Compliance Coach's new CompliancePal software already contains government published 26 identity theft red flags. The 11 new red flags added to the software create 60 red flags that millions of companies need to review prior to the November 1st deadline.

SAN DIEGO - Compliance Coach Inc., a provider of automated regulatory compliance solutions to the financial services industry, today announced that it has identified 11 new identity theft red flags and has updated its software, CompliancePal (http://www.compliancepal.com). CompliancePal is the industry's leading software solution to enable compliance with the FACT Act Identity Theft Red Flags Rule.
The Federal regulation imposes new responsibilities on businesses to prevent consumer identity theft. The impact is broad and the rule affects every single bank, credit union, mortgage lender, auto dealer, credit card lender, payday lender, landlord, utility company, phone company, and any consumer or small business lender in the country.
The compliance deadline is November 1, 2008. Failure to comply can lead to civil money penalty for each violation, regulatory enforcement action, private plaintiff lawsuits, negative publicity and loss of business.
"The Rule applies not only to a consumer purpose account but also any other account with a reasonably foreseeable risk of identity theft. So a business account may also be susceptible to identity theft," said Sai Huda, chairman and CEO, Compliance Coach. "CompliancePal is updated regularly for new red flags so affected companies can perform a detailed risk assessment to include consumer as well as business accounts and all relevant red flags to ensure full compliance," continued Huda.
CompliancePal enables a financial institution or creditor to quickly and easily get into and stay in compliance. Under the rule, companies must monitor for new identity theft risks and update their program for new red flags. CompliancePal already contains the 26 identity theft red flags previously published by the government, as well as 23 new red flags identified by Compliance Coach. The red flags are based on recent identity theft cases and schemes affecting financial institutions, creditors and consumers.
These 11 new red flags identified by Compliance Coach and added to CompliancePal create a total of 60 red flags that affected companies must consider and indicate business accounts are equally at risk. For example, in both United States v. Perry and United States v. Williams cases, fraudsters used business accounts to commit identity theft that resulted in losses to businesses and financial institutions exceeding $500,000 and $400,000 respectively. In both cases, there were several red flags of identity theft that financial institutions failed to detect and take timely action.
"Compliance Coach's team of legal and compliance experts monitor and analyze identity theft cases, schemes and trends daily to identify new red flags. CompliancePal is the only solution for millions of companies to easily stay on top of new red flags," said Huda.
CompliancePal is a Web-based software that walks the user through a series of questions and produces: the required risk assessment, the mapping of red flags to appropriate detection and response procedures, the written program, the training materials and the compliance status report, everything necessary to pass an audit.
The software is updated regularly for new identity theft schemes and red flags so a company can easily update its identity theft program and maintain compliance. To use the solution, companies simply sign-up online and access the software via the Internet. A demo can be viewed at http://www.compliancepal.com.
About Compliance Coach Inc.
Compliance Coach is a leading provider of automated regulatory compliance solutions to the financial services industry. Five of the top 10 banks and hundreds of financial institutions throughout the U.S. rely on Compliance Coach's solutions and services to mitigate compliance risk.
Compliance Coach provides risk assessment software, e-learning and other tools to enable compliance with applicable laws and regulations. Its products and services are supported by an in-house team of nationally recognized legal, compliance and technology experts. CompliancePal is the company's latest revolutionary web-based software that uses a unique five step system to enable compliance with the new FACT Act Identity Theft Red Flags Rule, quicker and easier.
The company is privately held and venture capital backed by four of the top 10 banks: Wells Fargo, Bank of America, Citigroup and Washington Mutual are the company's primary investors. It is based in San Diego, California and has a regulatory relations office in Washington, D.C. For further information, visit http://www.compliancecoach.com.
Compliance Coach® is a registered trademark and CompliancePal™ is a trademark of Compliance Coach, Inc. Patents pending. Copyright © 2008 Compliance Coach, Inc. All rights reserved.
### Press Release ###########################

Growth in Latin America Prompts
First Latin American Legal Forum
On Equipment Leasing
The Alta Group Conference Set for August 21-22 in Miami

FORT LAUDERDALE, FLA, – The Latin American leasing industry is growing rapidly, prompting The Alta Group Professional Development Division to add new Latin American conferences to its schedule. Alta today announced plans to hold the First Latin American Legal Forum on Equipment Leasing, which is slated for Aug. 21-22, 2008 at the Marriot Biscayne Bay Hotel in Miami, Florida.
"The leasing business has been growing very fast in Latin America, which makes legal issues more and more relevant," says Rafael Castillo-Triana, managing principal of Alta's Latin American Region (LAR). "The industry expanded 47 percent in 2006 alone, according to our annual Alta LAR 100 report, and the 2007 data we are reviewing now also looks impressive."
The upcoming forum was created for legal practitioners in the Latin American equipment leasing and financing industry, including in-house counsel, law firms, and government officers throughout the region. It will be conducted entirely in Spanish, without simultaneous translation, due to its audience and the interactive nature of many sessions, Castillo-Triana says.
The forum will include sessions on the legal aspects of: international accounting rules such as FASB 13 and IAS-17; taxation practices, including value-added taxes and income taxes; Basil II on the development of leasing businesses; effective lessors' and creditors' rights; financial leases verses operating leases; syndicated leases; cross-border leases; the development of legal frameworks for leasing, such as UNIDROIT's model law; and other topics.
For more information, please visit www.thealtaconferencias.com.
Later this year, Alta is planning a new conference in Costa Rica. Its annual Latin American Leasing Conference will also return this fall.
About The Alta Group
The Alta Group is a global consultancy serving equipment leasing and finance companies, investment professionals, manufacturers, banks and government organizations. Founded in 1992, The Alta Group supports clients in North America; Latin America; Western, Central and Eastern Europe; Australia; and China. For more information, please visit http://www.thealtagroup.com.
### Press Release ###########################

Lohr Finance Launched in Europe
Eindhoven, The Netherlands, – De Lage Landen B.V. and Lohr Group jointly announce today the launch of Lohr Finance, a new private label program in Europe.
Eindhoven, The Netherlands, – De Lage Landen B.V. and Lohr Group jointly announced the launch of Lohr Finance, a new private label program in Europe.
The Pan European Corporation Agreement was signed at Lohr's headquarter in Alsace, France on 21st May. Focusing initially on the company's car carrier vehicles, Lohr Finance will be launched in France, Spain, Germany and Poland simultaneously with plans for expansion in the future to the other product categories of the Lohr Group.
"The establishment of this agreement is an important step for both companies in our mutual desire to grow in the global transportation sector", comments Simon Davies, President Global Business Unit Trucks and Trailers, De Lage Landen.
"This partnership with DLL, major actor of Business to Business financing and its long term experience in the transport market, creates new and exciting opportunities for our company", adds Robert Lohr, Founder and President of Lohr Group, the French industrial manufacturing group.
Sites of Reference:
http://www.delagelanden.com
http://www.lohr.fr/groupe_gb.htm
### Press Release ###########################
--------------------------------------------------------------


"World Leasing News is a separate entity and not affiliated with Leasing News"
News Briefs----
TCF expanding into Canada with Toronto equipment-leasing op
http://www.bizjournals.com/twincities/stories/2008/06/30/story11.html?ana=from_rss
Aircraft Lessors May Benefit From Airline Slump
http://www.aero-news.net/index.cfm?ContentBlockID=7f612217-5a05-4833
-86d5-b4f08436b752
Study: Companies to use more in-house legal resources
http://www.altmanweil.com/index.cfm/fa/r.resource_detail/oid/258608be-2253-46c0-98f5
-d05f79ec3457/resource/More_Legal_Work_Will_Go_InHouse_in_2008_According_to_
New_CLO_Survey.cfm
Stocks off $2.1 trillion this year
http://www.usatoday.com/money/markets/2008-06-30-wall-street-first-half_N.htm
Britian's Richest man joins Goldman-Sachs Board
http://news.yahoo.com/s/ap/20080629/ap_on_bi_ge/goldman_sachs_board_2
eBay told to pay $61M to fashion brand for fakes
http://www.boston.com/business/technology/articles/2008/06/30/ebay_told_to_pay_
61m_to_fashion_brand_for_fakes/
Most sales end today for Windows XP
http://seattletimes.nwsource.com/html/microsoft/2008024695_microsoftxp30.html

Dell Solution: Stolen Laptops
http://www.internetnews.com/hardware/article.php/3755976/LoJack+For+Laptops.htm
The price of subprime cards
http://www.pressdemocrat.com/article/20080629/NEWS/806290381/1036/BUSINESS01
----------------------------------------------------------------


You May have Missed---
You may classified as "old," if you don't have at least one of the following albums:
NATIONAL CD SALES
ALBUMS
Top 20
1. "Viva La Vida or Death and All His Friends," Coldplay
2. "Tha Carter III," Lil Wayne
3. "Camp Rock," Soundtrack
4. "NOW 28," Various Artists
5. "Definition of Real," Plies
6. "Here I Stand," Usher
7. "Good Girl Gone Bad," Rihanna
----------------------------------------------------------------


California Nuts Briefs---
Tesla to build new electric sedan in SF Bay Area
http://www.sfgate.com/cgi-bin/article.cgi?f=/c/a/2008/06/30/BATH11GGP2.DTL&type=autos
----------------------------------------------------------------


"Gimme that Wine"
Jewish Vintner's celebration honors Ernie Weir
http://www.napavalleyregister.com/articles/2008/06/27/wine/doc4864558eaaad7449260600.txt
San Benito - California's hidden wine region
http://www.napavalleyregister.com/articles/2008/06/27/wine/doc486454d972711256087481.txt
Ohio Winery receives prestigious designation
http://www.coshoctontribune.com/apps/pbcs.dll/article?AID=/20080626/NEWS01/806260310
Wine Prices by vintage
http://www.winezap.com
http://www.wine-searcher.com/
US/International Wine Events
http://www.localwineevents.com/
Winery Atlas
http://www.carterhouse.com/atlas
Leasing News Wine & Spirits Page
http://two.leasingnews.org/Recommendations/wnensprts.htm
The London International Vintners Exchange (Liv-ex) is an electronic exchange for fine wine.
http://www.liv-ex.com/
----------------------------------------------------------------

Calendar Events This Day
Botswana: Sir Seretse Khama Day
National holiday. Commemorates the birth in 1921 of the first president of Botswana
https://www.cia.gov/library/publications/the-world-factbook/geos/bc.html
Burundi: Independence Day.
National holiday. Anniversary of establishment of independence from Belgian administration in 1962. had been part of Ruanda-Urundi
https://www.cia.gov/library/publications/the-world-factbook/geos/by.html
Canada: Canada Day
Canada's national day, formerly known as Dominion Day. Commemorates the confederation of Upper and Lower Canada and some of the Maritime Provinces into the Dominion of Canada in 1867,
http://homeschooling.about.com/library/bljul1a.htm
China: Half Year day
National Holiday in China. Midyear Day in Thailand
Creative Ice Cream Flavor Day
http://holidayinsights.com/moreholidays/July/icecreamflavors.htm
Ghana: Republic Day
National holiday. Commemorates the inauguration of the Republic in 1960.
https://www.cia.gov/library/publications/the-world-factbook/geos/gh.html
Halfway Point:
Because 2008 is a leap year, when July 1, 2008, ends at midnight, 183 days will remain before January 1, 2009.
International Joke Day
http://holidayinsights.com/moreholidays/July/intljokeday.htm
National Gingersnap Day
Postal Worker Day
http://familycrafts.about.com/library/spdays/bljuly1st.htm
Second Half of the New Year Day
This day is a checkpoint for those who made New Year's resolutions. Celebrate your accomplishments, look at what you did not accomplish, and why or set new resolutions.
Somalia Democratic Republic: National Day
Anniversary of the merger of newly independent British Somaliland and Italian Somaliand on July 1, 1960.
https://www.cia.gov/library/publications/the-world-factbook/geos/so.html
Suriname: Liberation Day
National holiday. Commemorates the 1863 abolition of slavery in Dutch territory.
https://www.cia.gov/library/publications/the-world-factbook/geos/ns.html
Zambia: United Day
Memorial day for Zambians who died in the struggle for independence. Political rallies stressing solidarity throughout country.
https://www.cia.gov/library/publications/the-world-factbook/geos/za.html
Saint feast Days
http://www.catholic.org/saints/f_day/jul.php
----------------------------------------------------------------

St. Augustine, Florida is the oldest city in the US.
----------------------------------------------------------------

Today's Top Event in History
See 1863—Gettysburg (This Day in American History)
(also top half: http://memory.loc.gov/ammem/today/jul01.html )
1898 -Teddy Roosevelt & his Rough Riders charge up San Juan Hill
( bottom half of: http://memory.loc.gov/ammem/today/jul01.html)
[headlines]
----------------------------------------------------------------

This Day in American History
1730-The most populous area of colonial America was New England, with 275,000 Europeans. By 1760, this number rose to 425,000, and at the close of the revolution to 800,000.
1733-Forty Jews, admitted to Georgia colony by its proprietors, settled in Savannah.
1776 - The Continental Congress, sitting as a committee, met on July 1, 1776, to debate a resolution submitted by Virginia delegate Richard Henry Lee on June 7. The resolution stated that the United Colonies "are, and of right ought to be, free and independent States." The committee voted for the motion and, on July 2 in formal session took the final vote for independence.
1778-The first foreign diplomat accredited to the U.S., Conrad Alexandre Gerard, arrived in America. He had been appointed by King Louis XVI of France. The tide of the Revolutionary War changed when France not only lent the new colonies money, but officers, soldiers, arms, and ships. At Yorktown, the victory that won the war, Frenchman outnumbered Americans almost three to one! Washington had 11,000 men engaged in the battle, while the French had at least 29,000 soldiers and sailors. The 37 French ships-of-the-line played a crucial role in trapping the 8,700 strong British army and winning the engagement.
1800- The earliest recorded Methodist camp meeting in America was held in Logan County Kentucky, near the Gaspar River Church.
1807-birthday of Thomas Green Clemson. The man for whom Clemson University was named, born at Philadelphia, PA. The mining engineer and agriculturist married John C. Calhoun's daughter, Anna. Clemson bequeathed the old Calhoun plantation to South Carolina and Clemson Agricultural College ( Now Clemson University) was founded there in 1889. Clemson died at Clemson, SC, April 6, 1888.
1835-The Baltimore and Ohio Railroad made its trial run from Baltimore, MD, to Washington, DC, starting railroad service to the federal capital.
1843 -An alligator falls from the sky onto Anson Street in a thunderstorm
1846-In San Francisco, John Frémont crossed to the Presidio with his Republic of California forces and spiked 10 Spanish guns. He also gave the name "Chrysoplylae" or "Golden Gate" to the entrance of the Bay.
1847- The first US postage stamps were issued by the US Postal Service, a 5 cent stamp picturing Benjamin Franklin and a 10 cent stamp honoring George Washington. Stamps had been issued by private postal services in the US prior to this date. (Don't forget, the postage goes up today, starting at 37 cents for a regular stamp)
(last part of: http://memory.loc.gov/ammem/today/jul01.html )
1850-At this time there were some 626 vessels lying in the Bay of San Francisco and contiguous harbors.
Census Bureau reported the population of San Francisco at 94,766.
1852-the first body to lie in state in the US Capitol rotunda was that of Senator Henry Clay, who died in Washington, DC, at the age of 75 on June 29,1842. His body was placed in the rotunda, where it was displayed for the public to pay their respects, prior to interment in Lexington Cemetery, Lexington, KY.
1855--James Van Ness sworn in as the seventh Mayor of San Francisco. He was the son of the former governor of Vermont.
1859-Amherst and Williams played the first intercollegiate baseball game, with Amherst winning, 73-32. The next day Williams evened the score by defeating Amherst in a chess match.
http://www.henryclay.org/hc.htm
1861- 1st public schoolhouse opens at Washington & Mason St, SF
1862- Congress outlaws polygamy (1st time); "an act to punish and prevent the practice of polygamy in the territories of the United Sates and other places, and disapproving and annulling certain acts of the legislative assembly of the territory of Utah." Most of the settles in Utah belonged to the Mormon Church ( Church of Jesus Christ of Latter-day Saints), which encouraged men to marry multiple wives. Little effort was made to enforce this law. The first anty-polygamly law with teeth was the act of March 22, 1883, known as the Edmunds law, which defined simultaneous marriages as bigamy and prescribed loss of citizenship as a penalty. It legitimized children born in polygamy before January 1, 1883.
1862- Day 7 of the 7 Days-Battle of Malvern Hill
http://petersburgcityguard.tripod.com/map5mhattacks.htm
http://members.ismi.net/mmcwr/battle/malvern_hill.html
http://www.gettysburgguide.com/fight.html
http://www2.cr.nps.gov/abpp/battles/va021.htm
1862-the Bureau of Internal Revenue was established by an act of Congress. The same day, President Abraham Lincoln signed into law a bill levying a 3 percent income tax on annual incomes of $600—$10,000, and 5 percent on incomes of more than $10,000. The revenues were to help pay for the Civil War. This tax law actually went into effect, unlike an earlier law passed August 5,1861, making it the first income tax levied by the US. It was rescinded in 1872.
1862-The Morrill Land Grant Act was passed. This federal legislation led to the creation of the Land Grant universities and Agricultural Experiment Stations in each state.
1863- After the Southern success at Chancellorsville, VA, Confederate General Robert E. Lee led his forces on an invasion of the North, initially targeting Harrisburg, PA. As Union forces moved to counter the invasion, the battle lines were eventually formed at Gettysburg, PA, in one of the Civil War's most crucial battles. Today began the Battle of Gettysburg, considered the largest military conflict in North American history ,where General Robert E. Lee made a desperate bid to smash through Union forces and approach Washington, D.C. from the west. This was a crucial turning point in the war. Quite by accident, and not foreseen by General Lee, General George G. Meade stumbled upon the advance accidentally at Gettysburg, Pa. Lee's assaults on federal positions, trying to move out of this encounter, brought extremely heavy losses to both sides. On the morning of July 1, advance units of the forces came into contact with one another just outside of Gettysburg. The sound of battle attracted other units, and by noon the conflict was raging. During the first hours of battle, Union General John Reynolds was killed, and the Yankees found that they were outnumbered. The battle lines ran around the northwestern rim of Gettysburg. The Confederates applied pressure all along the Union front, and they slowly drove the Yankees through the town. By evening, the Federal troops rallied on high ground on the southeastern edge of Gettysburg. As more troops arrived, Meade's army formed a three-mile long, fishhook-shaped line running from Culp's Hill on the right flank, along Cemetery Hill and Cemetery Ridge, to the base of Little Round Top. The Confederates held Gettysburg, and stretched along a six-mile arc around the Union position. For the next two days, Lee would batter each end of the Union position. On the climactic third day of the battle (July 3), Lee ordered an attack on the center of the Union line, later to be known as Pickett's Charge. When the famous charge of Gen. George E. Pickett's division failed, with one unit leaving 3393 out of 4800 men dead or wounded on the field, the battle was lost to the South. The 15,000 rebels were repulsed, ending the Battle of Gettysburg. On July 4, both sides were exhausted. On July 5, Lee's army retreated, listing more than one-third of the troops as casualties in the failed invasion, never to return to northern territory. Union General George Meade initially failed to pursue the retreating rebels, allowing Lee's army to escape across the rain-swollen Potomac River. He felt ill prepared for the action, particularly after initiating the battle without preparation and in "surprise." Historians say he missed an opportunity. They were not there, but make this observation primarily because Meade was not a very good tactician or leader of men. His men labeled him "timid" and used a stronger word we can't print here. The South suffered 30,000 killed, wounded, or missing. The North, 23,000.
http://memory.loc.gov/ammem/today/jul01.html
http://www.fredericksburg.com/Movies/2001/072001/Gettysburg_T1
http://www.gettysburg.com/
a key to the victory at Gettysburg
http://www.civilwarhome.com/buforddefense.htm
1869- US mint at Carson City, Nevada opens
http://www.tulving.com/carsonct.html
1874-The Philadelphia Zoological Society, the first US zoo, opened. Three thousand visitors traveled by foot, horse and carriage and steamboat to visit the exhibits. Price of admission was 25 cents for adults and 10 cents for children. There were 1,000 animals in the zoo when it opened.
http://www.phillyzoo.org
1876- Birthday of Susan Keating Glaspell, U.S. novelist and playwright who won the 1930 Pulitzer prize for her play Allison's House. She wrote no further plays but continued to write novels that examined women's struggles with biology, conservative mores, and other influences on her freedom and happiness. Her early stories were steeped in the Iowa of her childhood and after the success of her first novel, she resettled in New York, married a wealthy home-town boy and lived and romped in Greenwich Village. The bulk of her noteworthy writing was done after his death in 1924. She remarried briefly.
1881- US Assay Office in St Louis, Missouri opens
(closed, June 13,1911, originally open for the World's Fair Exposition ).
http://www.ustreas.gov/education/fact-sheets/currency/prod-facilities.html
1889 -Frederick Douglass named Minister to Haiti
http://www.frederickdouglass.org/douglass_bio.html
1890- 2,000 Census Bureau clerks began the daunting task of tallying the results of the country's 11th census, aided for the first time by mechanical calculating devices. Some 45,000 census counters had spent the entire month of June counting America's 60 million-plus population, using hole punches to record the results of their surveys by punching out designated spots on the card, like a train conductor punches a ticket. Later, those cards were counted by a tabulating machine invented by 29-year-old Herman Hollerith. Hollerith's counting machine had soundly beaten other proposed counting methods in a contest sponsored by the Census Bureau. Hollerith later founded the Tabulating Machine Company, which, through a series of mergers and reorganizations, eventually became IBM.
1893-President Grover Cleveland boarded the yacht Oneida for surgery to be performed in secret on a cancerous growth in his mouth. As this was during the 1893 depression, secrecy was thought desirable to avoid further panic by the public. The whole left side of Cleveland's jaw was removed as well as a small portion of his soft palate. A second, less extensive operation was performed July 17. He was later fitted with a prosthesis of vulcanized rubber that he wore until his death June 24, 1908. A single leak of the secret was plugged by Cleveland's Secretary of War, Daniel Lamont, the only member of the administration to know about the surgery. The illness did not become public knowledge until an article appeared Sept 22, 1917, in the Saturday Evening Post, written by William W. Keen, who assisted in the surgery.
1898 -Teddy Roosevelt & his Rough Riders charge up San Juan Hill
( bottom half of: http://memory.loc.gov/ammem/today/jul01.html )
1898-LIEUTENANT COLONEL THEODORE ROOSEVELT---Medal of Honor for conspicuous gallantry and intrepidity at the risk of his life above and beyond the call of duty:
Lieutenant Colonel Theodore Roosevelt distinguished himself by acts of bravery on 1 July, 1898, near Santiago de Cuba, Republic of Cuba, while leading a daring charge up San Juan Hill. Lieutenant Colonel Roosevelt, in total disregard for his personal safety, and accompanied by only four or five men, led a desperate and gallant charge up San Juan Hill, encouraging his troops to continue the assault through withering enemy fire over open countryside. Facing the enemy's heavy fire, he displayed extraordinary bravery throughout the charge, and was the frst to reach the enemy trenches, where he quickly killed one of the enemy with his pistol, allowing his men to continue the assault. His leadership and valor turned the tide in the Battle for San Juan Hill. Lieutenant Colonel Roosevelt's extraordinary heroism and devotion to duty are in keeping with the highest traditions of military service and reflect greet credit upon himself, his unit, and the United States Army.
If you ever visit Puerto Rico, you will find the hill very short, but with a breathe taking and understand the military reason the event was so important. The military fort is now a museum and worth a visit.
The capital is down the street and a beautiful structure, and you may get the feeling you are visiting Greece with all its glory, but it is American.
1899 -In Wisconsin, the Gideons were founded by three traveling businessmen. They placed their first Bibles in 1908 at the Superior Hotel in Iron Mountain, Montana.
http://www.gideons.org/
1899-the birthday of Thomas A. Dorsey, the father of gospel music, born at Villa Rica, GA. Originally a blues composer. Dorsey eventually combined blues and sacred music to develop gospel music. It was Dorsey's composition, "Take My Hand, Precious Lord" that Reverend Dr. Martin Luther King, Jr., had asked to have performed just moments before his assassination. Dorsey, who composed more than 1,000 gospel songs and hundreds of blues songs in his lifetime, died Jan 23, 1993 at Chicago, ILL.
1903 - A strong tornado just 50 to 75 yards in width killed many persons around the Gainesville GA Cotton Mill. The tornado strengthened and widened near the end of its four mile path, killing 40 persons at New Holland GA. A total of 104 persons were killed in the tornado.
1903- Irna Phillips, U.S. radio script writer who developed the genre of the radio and TV soap opera. Starting with a ten-minute drama on a Chicago radio station (it tried to block her further progress), in 1932 she sold a similar program to the networks and the Queen of the Soaps was on her way. She wrote a dozen different shows and by 1943 she had five daily shows going at one time including the enduring Guiding Light, hiring a staff of writers for the daily scripting. When TV destroyed the careers of so many writers, IP moved easily into the format starting with Guiding Light (1952), As the World Turns (1956), and Days of Our Lives (1965), the most famous radio and TV soap operas of history. Her writing was superior and many have mourned the passing of her higher standards. Died 23 December 1973, Chicago, IL.
http://www.museum.tv/archives/etv/P/htmlP/phillipsirn/phillipsirn.htm
http://us.imdb.com/Name?Phillips,+Irna
1908-Birthday of Este Lauder, learned sales at the family hardware store, was introduced to beauty products by her uncle, a skin specialist from whom she learned to manufacture and develop skin creams. She started by giving free demonstrations and a small gift to customers. As her business burgeoned, she divorced and later remarried her former husband who agreed to run the factory which produced the Lauder beauty products while she did the promotions, marketing, and sales. She personally opened all Lauder outlets and hired the staff which was to reflect her standards of physical attractiveness as well as a balanced personality.
1910-The Chicago White Sox opened their new home originally called White Sox Park and later called Comiskey Park, losing to the St. Louis Browns, 2-0. Barney Pelty pitched the shutout for the Browns.
1910-The Ward Baking Company, Chicago, IL started the first bread factory that was completely automatic. The dough was not touched nor the bread handled except when it was placed on the wrapping machine. 1917, Taggart Baking Company of Indianapolis, IN began distribution to Mary Maid stores, a one-pound loaf. The first bagel baker was Lender's Bakery, which opened in 1927, in West Haven, CT. the owner was Harry Lender, who had just arrived from Lublin, Poland. Lender's introduced the first frozen bagels in 1963. By the way, the first frozen bread was offered to stores on November 3, 1942, by Arnold Bakers, Port Chester, NY.
1911-The high of only 79 at Phoenix Arizona was the coolest daily maximum for the month of July and well below the normal high of the date of 105
1913-Birthday of Jo Sinclair (born Ruth Seid)- U.S. novelist. Her first novel Wasteland won the $10,000 Harper & Brothers prize for the best study of an aspect of U.S. life. (Cleveland) Sinclair was the pen name of Ruth Seid, daughter of Russian Jewish immigrants, and was raised in abject poverty. The distinction of having created the first fully developed lesbian character goes to Jo Sinclair and her 1946 novel, Wasteland. Jo Sinclair is the pseudonym for Ruth Seid; Wasteland, her partly autobiographical first novel, won the Harper Prize in 1946 and remained on the bestseller lists for months.
http://www.amazon.com/exec/obidos/search-handle-url/index=books&field-author=
Sinclair%2C%20Jo/002-2909458-5798421
http://www.davka.org/who/avrunin/fannie/ruthseidmore.html
http://www.davka.org/who/avrunin/fannie/ruthseid.html
http://www.glbtq.com/literature/jewish_am_lit.html
1914 Earle Warren birthday (1937-45,lead alto sax player, band manager for the Count Basie Band.)
http://www.centrohd.com/biogra/w1/earle_warren_b.htm
http://www.jazzsteps.com/browse/artist.asp?p_id=P___136086&partner=23053#bio
1915- Blues legend Willie Dixon was born at Vicksburg, Ml. He moved to Chicago in 1936 and began his career as a musician with the Big Three Trio. With the advent of instrument amplification Dixon migrated away from his acoustic upright bass into producing and songwriting with Chess Studios, where he became one of the primary architects of the classic Chicago sound in the 1950s. His songs were performed by Elvis Presley, the Everly Brothers, the Rolling Stones, Led Zeppelin, the Doors, Cream, the Yardbirds, Aerosmith, Jimi Hendrix and the Allman Brothers, among others. Dixon died Jan 29, 1992, at Burbank, CA.
http://afgen.com/dixon.html
1915--Pawtucket, Rhode Island received a deluge with 5.1 inches of rain in 24 hours.
1916- Olivia De Havilland, U.S. actor won Academy Awards for her work in To Each His Own (1946) and The Heiress (1949). However, she is probably best known for her role as Melanie in Gone With the Wind (1939). Her suit against a contract she had signed as a beginning actor broke the film studios lifetime monopoly on contract actors. It limited acting contracts to seven years (including suspensions). Her sister was Joan Fontaine (10-22-1917) who also won an Academy Award. The sisters were never friendly. De Havilland grew up in Los Gatos and Saratoga, visiting often, as she had many friends here and was quite the local celebrity to have to parties.
1917 Race riots in East St Louis Illinois (40 to 200 reported killed).
http://www.pbs.org/wgbh/amex/garvey/peopleevents/e_estlouis.html
http://www.builtstlouis.net/eaststlouis/eaststl01.html
http://www.personal.utulsa.edu/~marc-carlson/riot/oldriots.html
1920-Suzanne Lenglen of France became the first woman tennis player to win three Wimbledon championships in the same year. She won the singles titles, the doubles, and the mixed doubles.
http://www.xrefer.com/entry/172914
http://perso.club-internet.fr/bmarcore/tennis/champions/lenglen/Lenglen.html
1921-the first sales tax enacted by a state became effective in West Virginia. The rate was one-fifth of 1 percent of the gross income of banks, street railroads, telephones, telegraph, express and electric light and power retailers, and two-fifth of 1 percent on timber, oil, coal, natural gas, and other minerals. Payments could be made to the state quarterly or annually. It replaced a tax on corporate net income.
1921- Canadian country singer Stu Davis, whose real name is David Stewart, was born in Boggy Creek, Saskatchewan. He and his brother Fred teamed up in 1939 to perform as the Harmony Boys on Regina radio station CKCK. Stu Davis later became known as "Canada's Cowboy Troubador," and made appearances in the late 1940's on NBC radio's "National Barn Dance" from Chicago and the "Grand Ole Opry." Davis signed with London Records in 1956, making 15 LP's for the label. In 1968, Davis, already a veteran of several TV shows, narrated the 13-part CBC TV documentary history of Western Canada, "Trail-Riding Troubador." Eddy Arnold took Stu Davis's song "What A Fool I Was" to number two on the Billboard country chart in 1948.
http://countrymusicnews.ca/news.ihtml?step=2&article_id=315
1933- Lightning strikes an oil storage area near Elizabeth, NJ, destroying 300,000 barrels at the Texas Oil Company plant
1935 - Benny Goodman and his band recorded the "King Porter Stomp" for Victor (Vi 25090). Often I play a series of how this song evolved, starting with Jelly Roll Morton, then Louis Armstrong, Benny Goodman, and finally, Gil Evans: "New Bottle, Old Wine" great album ( on of my favorites ).
1941- the Federal Communications Commission allowed 18 stations to begin broadcasting "television" this day. Only two were ready: the New York stations owned by NBC and CBS.
1941-Twyla Tharp born Portland; is perhaps today best known for "Movin' Out." A brilliant and major innovator in dance, she has combined tap, ballet, jazz, and social dancing in choreographing much acclaimed ballets, musical products, Broadway, and Hollywood films to modern music themes such as the Sinatra Suite. She was also much admired as a dancer.
http://www.achievement.org/autodoc/page/tha0bio-1
http://www.amazon.com/exec/obidos/tg/detail/-/0553073060/qid=1057043310/sr=1-2/
ref=sr_1_2/002-2909458-5798421?v=glance&s=books
1942- Birthday of Andrae Crouch, African-American sacred music artist. His most enduring gospel songs have been 'Soon and Very Soon,' 'My Tribute' and 'Through It All.'
http://www.one-way.org/jesusmusic/crouch.htm
http://www.gospelcity.com/artists/a_crouch.html
http://patriot.net/~crouch/tree/andrae.html
1942--Portland, OR hits 107, an all-time record for the city
1949- One of TV's first popular sitcoms, 'Mama" told the story of a Norwegian family living in San Francisco in 1911. I remember watching this show with my parents. It aired live through 1956; after it was cancelled, a second, filmed version lasted only 13 weeks. Cast members included Peggy Wood, Judson Laire, Rosemary Rice, Dick Van Patten.
http://www.yesterdayland.com/popopedia/memories/show_mem.php?ID=PT1001
http://www.classicthemes.com/50sTVThemes/themePages/mama.html#anchor2424000
1950---Top Hits
Bewitched - The Gordon Jenkins Orchestra (vocal: Mary Lou Williams)
My Foolish Heart - The Gordon Jenkins Orchestra (vocal: Eileen Wilson)
I Wanna Be Loved - The Andrews Sisters
Why Don't You Love Me - Hank Williams
1951 - Bob Feller set a baseball record as he pitched his third no-hitter for the Cleveland Indians
1952-"The Liberace Show" premiered on TV. A pianist known for his outrageous style and candelabra on his piano, Liberace hosted popular shows in the '50s and 60's. The first premiered on KLAC-TV in Los Angeles and went national in 1953. My father came to Hollywood in 1955 to become a producer/ story writer for Ziv TV, among the "products" developed were "Highway Patrol," "Cisco Kid" and a half-hour syndicated series with Liberace featuring his brother George as violist and orchestra leader.
1952-birthday of Elwood Blues of the Blues Brothers ( Dan Aykroyd), Ottawa, Ontario
1956 - Elvis Presley appeared on the Steve Allen "The Tonight Show". He wore a tuxedo and sang to a sad-eyed basset hound. Steve Allen and the audience loved the performance. He was invited back again, but the next time was not in a "Tux".
1958---Top Hits
Hard Headed Woman - Elvis Presley
Yakety Yak - The Coasters
Patricia - Perez Prado
Guess Things Happen that Way - Johnny Cash
1959-Dave Brubeck Quartet records " Take Five," which not only becomes a class score in 5/4 time, a alto sax Paul Desmond classic, but eventually hits number one on the Billboard, rare for a jazz performance. The album also became a million seller.
http://www.duke.edu/~smt3/brubeck.htm
1961-birthday Frederick Carlton "Carl" Lewis US, Olympic track & field star (Gold-1984, 1988), born Birmingham,AL.
1963- the US Postal Service introduced the five-digit zip code.
1963- The Beatles recorded "She Loves You" and "I'll Get You." at EMI's Abbey Road Studios. "She Loves You" would become their second number-one hit in both Britain and the US. Can you name their first hit? (don't cheat by using Google.)
1966---Top Hits
Paperback Writer - The Beatles
Strangers in the Night - Frank Sinatra
Red Rubber Ball - The Cyrkle
Take Good Care of Her - Sonny James
1966- the Beatles began a series of concerts at the Budo Kan Hall in Tokyo. A famous bootleg album, "Three Nights in Tokyo," was made of the Beatles' appearance.
1966- the Grateful Dead released their first single, "Don't Ease Me In" backed with "Stealin'."
http://dannyman.toldme.com/lyrics/Grateful_Dead/Stealin'.html
1967- Beatles' "Sgt. Pepper's Lonely Hearts Band goes #1 for 15 weeks
1967 - Scott McKenzie scored his first hit with the single, "San Francisco (Be Sure to Wear Flowers in Your Hair)". The song became an anthem for the Love Generation and the young people of flower power. McKenzie also co-wrote a hit for the Beach Boys in 1988, called "Kokomo" His songs, "San Francisco" and "Like an Old Time Movie", were written and produced by John Phillips of The Mamas and The Papas
1968--: On this date, the Pennsylvania Supreme Court voided the Muncy Law that required women to serve longer prison terms - often 2.5 times longer - than men who are convicted of the same crime. The successful appeal was handled by attorneys of the National Organization for Women. More recently, a number of states including New York and California have made studies ordered by their supreme courts and found that women are still sentenced to longer terms for the *same* crimes as men. The practice is said to be pervasive. (Paula C. Johnson provided this citation: Carolyn Engel Temin, Discriminatory Sentencing of Women Offenders: The Argument for ERA in a Nutshell, 11 Amer. Crim. L. Rev. 355 (1973).)
1971-The Twenty-Sixth Amendment was ratified. The 26th Amendment to the Constitution granted the right to vote in all federal, state and local elections to all persons 18 years or older. On the date of ratification, the US gained an additional 11 million votes. Up until this time, the minimum voting age was set by the states, in most states it was 21.
1972-the first Navy admiral who was African-American was Samuel Lee Gravely, Jr. of Richmond ,VA.
1972- the rock musical "Hair" closed on Broadway after 1,729 performances. It had opened at the Biltmore Theatre on April 28th, 1968. The music for "Hair" was written by Montreal native Galt McDermott.
http://www.geocities.com/hairpages/
http://www.amazon.com/exec/obidos/ASIN/B000002W1S/inktomi-musicasin-20/
002-2909458-5798421
1973 - Golfer Bruce Crampton tied for fourth place in the Western Open golf tournament, bringing his career earnings to over a million dollars. Crampton became the first non-American golfer to reach that mark. He became the fifth golfer to make over a million dollars in career earnings. The others were Arnie Palmer, Billy Casper, Jack Nicklaus and Lee Trevino.
1973 - "Jesus Christ Superstar" closed in New York City after 720 performances on Broadway. The cast album quickly became a million-seller.
1974---Top Hits
Sundown - Gordon Lightfoot
Be Thankful for What You Got - William DeVaughn
If You Love Me (Let Me Know) - Olivia Newton-John
Room Full of Roses - Mickey Gilley
1975-Captain & Tennille get their first gold record with "Love Will Keep Us Together". The album will eventually sell 2 1/2 million copies and win a Grammy for Record of the Year
1976- Kenneth Gibson, is 1st black president of US Conference of Mayors.
1979- Sony introduced the Walkman under the name Soundabout, selling for $200. It had been released in Japan six months earlier. More than 185 million have been sold.
1979 - Susan B. Anthony, an activist for the cause of women's suffrage, was commemorated on a U.S. coin, the Susan B. Anthony dollar. The coin, roughly the size of a quarter, was confused by many with the quarter and the U.S. Treasury Department eventually stopped producing the Susan B. Anthony dollar.
1980 - A man from Falmouth ME was struck by lightning restoring his eyesight. The man had been blind and partially deaf since a truck accident in 1971
1981-Murder by the "Manson Family" of Sharon Tate and three others in Laurel Canyon Calif. Last Friday one of the family applied for parole, but was turned down, as basically they were all given death sentences, which was overturned at the time by the Supreme Court, who ruled "life in prison" without parole. But they keep trying to get out.
1982---Top Hits
Ebony and Ivory - Paul McCartney with Stevie Wonder
Don't You Want Me - The Human League
Rosanna - Toto
Slow Hand - Conway Twitty
1985 - Robin Yount of the Milwaukee Brewers got hit #1,800 of his career, leading the 'Brew Crew' past the Boston Red Sox 5-1.
1985-"Nick at Night" premiered on TV. The first broadcast of Nick at Nite, the creation of the kids network Nickelodeon, occurred. Owned and operated by MTV Networks, Nick at Nite presents many of the old classic television series, including "Barney Miller."
1987- The Grateful Dead's "In The Dark" LP is released.
1987--Fleetwood Mac's "Tango" LP is certified platinum while Van Halen's "1984" and ZZ Top's "Eliminator" reach sales of 6 million. .
1988 - Thunderstorms drenched north central Texas with torrential rains, with more than 14 inches reported in Commanche County. Afternoon thunderstorm in New Jersey and Pennsylvania produced wind gusts to 70 mph.
1989 - Thunderstorms developing during the afternoon over the Southern Plains Region produced severe weather through the evening and the night, spawning nine tornadoes. Thunderstorms produced wind gusts to 80 mph at Alpine TX, and baseball size hail at Balmorhea, TX, Fluvanna, TX, and in Borden County, TX.
1990---Top Hits
Step By Step - New Kids on the Block
Do You Remember? - Phil Collins
I'll Be Your Shelter - Taylor Dayne
Love Without End, Amen - George Stra
1991-"Court TV" premiered. The continuing evolution of entertainment brought on by the advent of cable television added another twist with the debut of Court TV. Trials are broadcast in their entirety, with occasional commentary from the channel's anchor desk and switching between several trials in progress. Trials with immense popular interest such as the William Kennedy Smith rape trial, the sentencing hearing of Marlon Brando's son and the Jeffrey Dahmer and O.J.Simpson trials, are broadcast along with more low-profile cases.
1998 - Singer/actress/movie star Barbara Streisand and actor/director James Brolin were married at her Malibu, California home. It was her second marriage (she was previously married to actor Elliot Gould) and his third (he was married to casting agent Jane Agee and actress Jan Smithers). The couple honeymooned on a boat in the nearby Channel Islands off the Santa Barbara coast.
2000- On the country's 133rd birthday, a Canada Day pitching match up features a pair of Canadian starters in Montreal as Marlin Ryan Dempster, a native of British Columbia defeats Mike Johnson of Edmonton and the Expos, 6-5.
--------------------------------------------------------------

Baseball Poem

Summer of '85
I saw Springsteen leap
from a speaker twice his height,
land on thick-heeled biker boots in mid-song,
rained on by his own sweat,
the guitar's thunder,
the packed house, the roar,
just a good journeyman nothing more
is what he said...
I saw Pete at forty plus
take middle-aged flight,
chest plowing packed clay,
an ungloved hand grabbing for third,
dusting off the late tag,
just a good journeyman the look said
as he turned toward home plate, undenied...
I saw Christopher Reeves in the stands,
taking notes...
Written by Tim Peeler
in "Touching All the Bases,"
Poems from Baseball
Published by McFarland and Company
--------------------------------------------------------------

SuDoku
The object is to insert the numbers in the boxes to satisfy only one condition: each row, column and 3x3 box must contain the digits 1 through 9 exactly once. What could be simpler?
http://leasingnews.org/Soduku/soduko-main.htm
--------------------------------------------------------------

Daily Puzzle
How to play:
http://www.setgame.com/set/puzzle_frame.htm
Refresh for current date:
http://www.setgame.com/set/puzzle_frame.htm
--------------------------------------------------------------


http://www.gasbuddy.com/
http://www.gasbuddy.com/GB_Map_Gas_Prices.aspx
http://www.gasbuddy.com/GB_Mobile_Instructions.aspx
--------------------------------------------------------------


(Leasing News provides this ad "gratis" as a means
to help support the growth of Lease Police)
Weather
See USA map, click to specific area, no commercials
--------------------------------------------------------------

Traffic Live---
Real Time Traffic Information
You can save up to 20 different routes and check them out
with one click, or type in a new route to learn the traffic live.
--------------------------------------------------------------

News on Line---Internet Newspapers
Carmel, California
http://www.pineconearchive.com/
(This is a free "ad" for our good friends the Bateman's,
proprietors of Thunder Mountain Kona coffee)
--------------------------------