(Leasing News provides this ad "gratis" as a means
to help support the growth of Lease Police)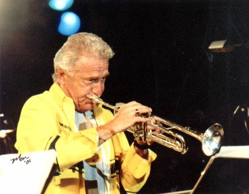 Carl H. "Doc" Severinsen, composer, conductor, musician, thirty years
bandleader on "The Tonight Show with Johnny Carson,"
born July 7th, 1927, Arlington, Oregon; nicknamed "Little Doc" after his father,
Dr. Carl Severinsen a dentist.
http://www.azica.com/bios/doc.html
Monday, July 7, 2008
Headlines---
Classified Ads---Syndicator
Irwin Commercial Finance cuts off brokers
New Burden for Banks, Discounters, Lessors
Studebaker-Worthington Leasing
IT Conference, August 20-21, Chicago
Classified Ads---Help Wanted
New Hires---Promotions
Credit managers now seem downright depressed
Cartoon--PR Dept. to the Rescue
Will the Mortgage Securitization Problems Spread to Leasing?
Leasing 102 by Mr. Terry Winders, CLP
Margins
Leasing Exotic Cars to the Rich
Immelt on GE Hot Seat
Retail Property 2nd - Qtr Worst In 30 Yrs
Foreclosures to rise whoever wins White House
American Idols Ten start summer tour
News Briefs---
You May have Missed---
www.surfire2008.org/
California Nuts Brief---
"Gimme that Wine"
Calendar Events
Snapple Real Facts
Today's Top Event in History
This Day in American History
Baseball Poem
SuDoku
Daily Puzzle
GasBuddy
Weather, USA or specific area
Traffic Live----
News on Line---Internet Newspapers
Kingwood, Texas
######## surrounding the article denotes it is a "press release"
-------------------------------------------------------------------

Classified Ads---Syndicator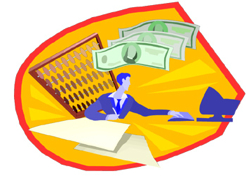 Overland Park, KS
Top Syndicator from single deal to portfolios. 20+ yrs exp. Available for contract work or full time position. Nationwide contacts.
E-mail: FFLLeasing@aol.com
Westchester County, NY
7+ years in pricing, credit, and syndications. Strong credit skills and marketing experience at VP level. All collateral. MBA in Finance.
Email: Joe.Sears@gmail.com
For a full listing of all "job wanted" ads, please go to:
http://www.leasingnews.org/Classified/Jwanted/Jwanted.htm
Leasing Recruiters:
http://www.leasingnews.org/Recruits/index.htm
To place a free "job wanted" ad here, please go to:
http://www.leasingnews.org/Classified/Jwanted/Jwanted-post.htm
--------------------------------------------------------------

Irwin Commercial Finance cuts off brokers

Irwin Commercial Finance notified all its Brokers on Tuesday that they are leaving the indirect business, according to a highly reliable source that received the notification letter.
"Further, despite approval expirations going far beyond this month, they are only honoring their approvals through July 18th."
This gave discounters 18 days, including the July 4th weekend, to get transactions through the process.
Another source told Leasing News they had a large transaction approved until August 15th, with the equipment to be delivered the first week of August.
Accordingly the decision to close down the indirect business and the closing date did not come from the leasing division, but higher bank management that saw a one percent write-off difference between the "direct" and "indirect" lease portfolio.
On May 7, 2008 Irwin Financial Corporation (NYSE:IFC) announced a loss of $22.2 million.
On Thursday, the stock closed at $2.60 a share. The 52 week high was $15.75 with the low $2.52.
--------------------------------------------------------------

New Burden for Banks, Discounters, Lessors
by Bernie Boettigheimer, CLP
President, Lease Police, Inc.
(Founder of Pioneer Capital, Addison, Texas)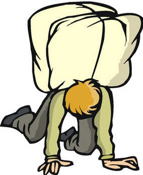 For many years Lessors have taken the attitude that the lessee assumes the full burden for choosing bad equipment or for selecting a bad vendor. During the 1980's, banks learned that ignoring risks that the borrower assumes in any transaction opened the door for thousands of Lender Liability lawsuits. Most of these suits arose when banks in the S&L craze heaped millions of dollars in debt on debtors who were ill-suited to handle the loans. These earlier lawsuits created "cracks" in the law that paved the way for a whole new attack on the leasing industry's long held defense – that Lessors did not choose the vendor and that Lessors are not responsible for equipment and vendors that do not perform.
Lender's Liability lawsuits of the 80's centered on the notion that all Lenders had fiduciary responsibilities to make sure that their borrowers were making responsible decisions. Ultimately the courts were able to define "good faith" and "fiduciary duty" and litigation activity died down, but some of the financial industry's "hell and high water" clauses were wounded. Modern day lawyers have used these same basic tactics to defend Lessees in many non-payment cases. They often point to faulty equipment or bad vendors and claim the leasing company either knew that the product was faulty or that they should have known. The first major battleground this decade involved the NorVergence leases. In this case, defendants were able to mount considerable defenses by asserting that the Lessors either had to know the equipment was worthless, or they should have exerted some due diligence so they would know. NorVergence cases have laid some very troublesome case precedents for future lessees to use against lessors. Today, these same tactics are being used by lawyers representing lessees involved with the vendor - Today's Destiny. Their current claim is that the leasing companies were "co-conspirators" and they were partly to blame in this $11 Million mess of defaulted leases.
It seems unfair that Lessees can ignore stipulated clauses in every lease contract which informs them that the Lessor did not choose the vendor and equipment and the Lessee bears this risk, but the reality is that lawyers continue to find sympathetic ears in the courts. Lessors must take steps to protect themselves in this new environment. The best defense to these tactics is a thorough investigation of the vendor in every transaction. Lessors who show up in court with very little due diligence on their vendors may encounter a strong fight from Lessees who have been emboldened by recent wins in the courts.
Let me give you analogy. For many years businesses looked the other way on the rising cost of Workman's Compensation. Some choose to install safety standards, inspection teams, etc ...and they were rewarded with lower insurance rates. The majority chooses to do nothing...and what did they get...the Occupational Safety and Health Act (OSHA)!! Can we afford to have our lease contracts rewritten for us by the courts?
Many Lessors decry that added vendor investigations will take too much time, but our studies show that proper vendor verification can only take a few minutes and can ultimately save millions per year. Not only does it provide for strong defense in the courts, but it can be a profitable investment. With the activation of LeasePolice.com last year, vendors with an unusual amount of early defaults (a sure warning sign) can be noted very quickly and fraudulent vendors are now routinely flagged in weeks. Presently there are 49 vendors with 3 or more recent "Early Terminations". In many cases, vendors who have a record for producing transactions that default early are the result of poor products and weak support. Before our site arrived, some of these high risk vendors were around for years before they became commonly known in the industry, but now every Lessor has the ability to protect their Lessee and themselves. At the very least, Lessor's proper due diligence in verifying the vendor can provide a great defense against lessee's and debtor's tactics in the courts.
I invite your comments on this matter and encourage those who have another way which can defend our Industry, and protect our livelihood and profitability.
Regards,
Bernie Boettigheimer, CLP
President
Lease Police, Inc.
972-361-8111
972-692-8091-fax
214-549-3426-cell
bernieb@leasepolice.com
Another NorVergence? This time "Mortgage loans!"
--Mortgage ruling could shock U.S. banking industry
http://www.reuters.com/article/newsOne/idUSN2634924420080630
--------------------------------------------------------------


It's now official, the former Studebaker-Worthington Leasing is now part of Main Street Bank, Kingwood, Texas.
Bob Fisher, CLP, Executive Vice-President of Main Street Bank, a veteran in the finance/leasing industry, says he is very happy to have Ken Paston and his team on board.
He said Ken Paston's unit officially now assumes responsibility for wholesale and indirect sales channel.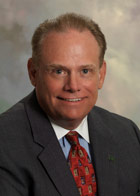 Bob Fisher, CLP, Exec. VP, Main Street Bank
(Photo: Main Street Bank)
"This change will continue to bring together the Studebaker Worthington and Main Street Bank leasing operations into a single cohesive organization better able to meet the needs of the broker/lessor community."
The new wholesale operation will be located in the Studebaker Worthington Leasing representative office in Jericho, New York, under the overall direction of Kenneth Paston, President of the Studebaker Worthington Leasing Division of Main Street Bank. Omar Diaz and Fred Zwikelmaier, Broker Sales Executives, will head up the wholesale and indirect sales channel.
Omar Diaz can be contacted directly at 516-622-8521 and Fred Zwikelmaier at 516-622-8515.
Bob Fisher, CLP, is available at rfisher@msbanktx.com or
281-348-2017
Studebaker-Worthington/Main Street Bank web site:
http://www.studebaker.com/
Main Street Bank, headquartered in Kingwood, Texas, founded by Thomas Depping, specializes in providing equipment financing throughout the country with its largest market concentrations in California, Texas, Florida and New York. Main Street Bank's web site is www.msbanktx.com. Main Street Bank is a wholly owned subsidiary of MS Financial, Inc., Kingwood, Texas.
Main Street Bank Equipment Financing
http://www.msbanktx.com/EquipmentFinancing/default.htm
"World Leasing News is a separate entity and not affiliated with Leasing News "
--------------------------------------------------------------
***** Announcement********************************

IT Conference, August 20-21, Chicago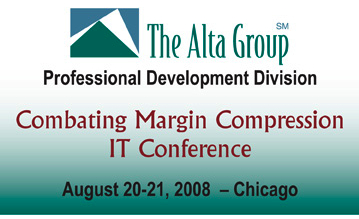 Focusing on the theme, "Combating Margin Compression," speakers will represent industry consultancies, technology providers and equipment leasing and finance companies. Discussion and system exploration will provide a range of information from broad business and strategic viewpoints to technical nuts and bolts. The conference is designed for COOs, CFOs, CIOs, IT managers, risk managers, portfolio/equipment managers, conversion specialists, auditors and quality teams. The Chicago location makes it easy for executives from both coasts to meet face to face,
The cost to attend is $1,295 for participants who have paid registration fees by July 20; $1,495 after that date. Persons interested in registering for the conference can call Kaye Reeder at 801-322-4499 or email kreeder@thealtagroup.com. For more information, visit www.thealtagroup.com.
*****Announcement***********************************
--------------------------------------------------------------

Leasing Industry Help Wanted
Sales Representative


Sales Representative
We're a progressive leasing company with ambitious growth plans for 2008. If you're a proven sales rep in the small ticket arena and ready to join a winning team, contact us immediately. We offer a competitive comp plan, amazing work environment, and have strong relationships with the major funding sources.
E-mail: recruiter@gen-cap.com .
About the Company: Genesis Commercial Capital, LLC; Irvine, CA


VENDOR SALES SPECIALISTS
LEASING SALES PROFESSIONALS
Like selling vendor programs and large transactions?
Enjoy international financing programs?
Prefer the advantages of a commission only environment with the security of health and welfare benefits?
CLICK HERE to find out how to have fun again.
Please see our Job Wanted section for possible new employees.
--------------------------------------------------------------

New Hires---Promotions
Katie Lawler has been appointed senior vice president, human resources, GATX Corporation. She previously was senior vice president, operations, Newsday, a Tribune Publishing Company. Ms. Lawler received her bachelor of arts from the College of the Holy Cross in 1987 and her juris doctor from the law school at the University of Notre Dame in 1992.
--------------------------------------------------------------

Credit managers now seem downright depressed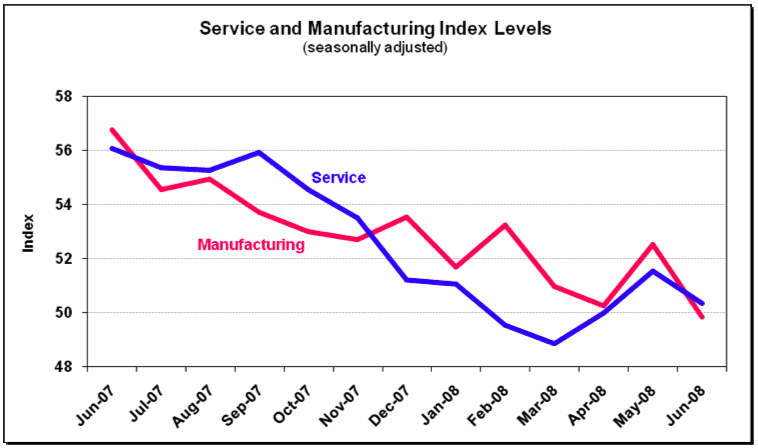 —"The seasonally adjusted Combined Credit Manager's Index fell 0.9% in June, setting or tying a number of unpleasant records in the process," said Daniel North, chief economist with credit insurer Euler Hermes, ACI, who evaluates and issues the report for the National Association of Credit Management (NACM).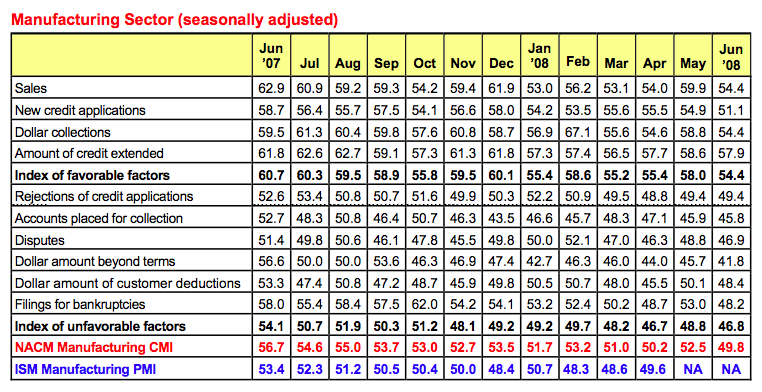 "As gasoline continues to set record inflation-adjusted levels, businesses from retailing to transportation to groceries are suffering. Given that May was the fifth straight month for job losses, real retail sales and wage growth are both negative year over year, foreclosures are at sky-high record levels and business bankruptcies continue to rise, it's no wonder that the majority of credit managers are seeing tough times."
On a seasonally adjusted basis the year-over-year comparisons are grim. All 10 components in all three indexes fell.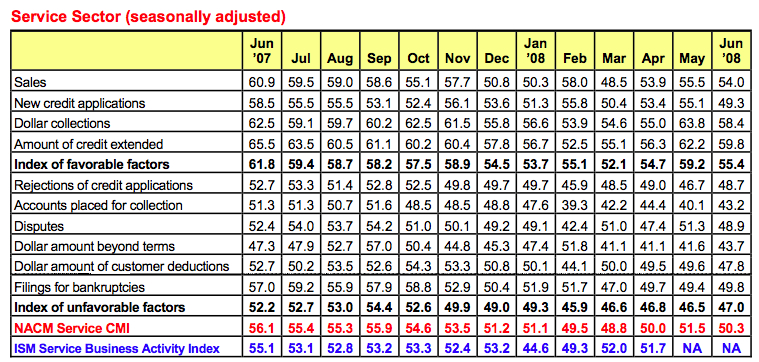 About NACM:
The National Association of Credit Management (NACM), headquartered in Columbia, Maryland, supports more than 19,000 business credit and financial professionals worldwide with premier industry services, tools and information. NACM and its network of Affiliated Associations are the leading resource for credit and financial management information and education, delivering products and services, which improve the management of business credit and accounts receivable. NACM's collective voice has influenced legislative results concerning commercial business and trade credit to our nation's policy makers for more than 100 years, and continues to play an active part in legislative issues pertaining to business credit and corporate bankruptcy. More information is available at www.nacm.org or by contacting Caroline Zimmerman at 410-740-5560.
--------------------------------------------------------------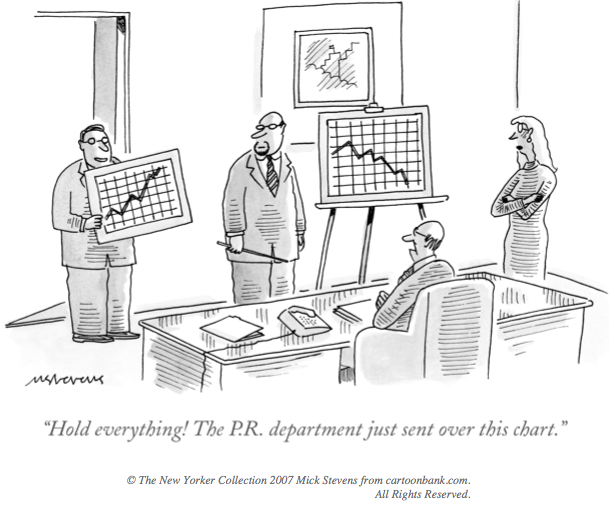 --------------------------------------------------------------

Will the Mortgage Securitization Problems Spread to Leasing?
(According to this report, perhaps lease securitization is next to fall in the subprime credit market. Many think it is also happening now as major and regional banks back out of the indirect leasing marketplace, plus suffer from so-called "SiLo" leases as well as the ability to securitize portfolio's. Many of the so-called funders today are discounters who warehouse groups and then securitize them at banks and other financial institutions and/or private investment groups.
(This report is worth reading as both the FDIC and OTS last years began calling retired employees back and looking to train auditors and other personnel expecting bank problems not only from the mortgage fall-out, but construction loans, and related industry failure. Is securitization one of the
targets for more attention in auditing? Editor)
Open Forum: Mortgage Performance Report
By John Dugan, Comptroller of the Currency
Excerpts of Mr. Dugan's remarks before the American Securitization Forum in New York recently are presented as our Open Forum.
http://www.nationalmortgagenews.com/
The American Securitization Forum brings together key participants in securitization markets, which have financed an extraordinary amount of economic activity over the last several decades. Many of the roughly 1,700 national banks that the OCC supervises play outsized roles in these markets, as loan originators, servicers, structurers, trustees, dealers, distributors and investors - and that's not an exhaustive list. They have been deeply involved in the growth of securitization, and nowhere has that been more apparent than in the phenomenal growth of residential mortgage securitization markets.
For example, in 2007, national banks originated about 45% of all home mortgages in the United States. They also act as servicers for about 44% of all U.S. mortgages.
About 90% of the mortgages they service are held by third parties via securitization by Fannie Mae, Freddie Mac, and other financial institutions. National banks also hold a substantial amount of both mortgage securities and first mortgages on their balance sheets, which together total over $1.7 trillion. In short, over the last 20 years, national banks have become much more centrally involved in the mortgage business, and as a result, the OCC has become much more centrally involved in the supervision of these activities.
Needless to say, against this backdrop, the mortgage market disruptions of the last year have been exceptionally challenging for both national banks and their supervisor. Fortunately, the banks we supervise were well capitalized going into this turmoil. In addition, their diversified businesses and strong deposit franchises have been real sources of strength, and they have benefited from the fact that they hold and service a disproportionately small share of subprime mortgages - only about 10%. Still, several national banks have sustained exceptionally large losses from mortgage-related assets - which they have offset by successfully raising capital - and mortgage exposure and mortgage involvement remain substantial across the national banking system.
As mortgage delinquencies and foreclosures have climbed, the OCC has intensified our already heavy focus on mortgage supervision. In this context, we began to realize that the substantial amount of mortgage data we had previously collected from our banks was not giving us a sufficiently granular look at declining mortgage performance. At the same time, given their leading role as mortgage servicers, national banks began to receive numerous and differing requests for data about mortgage performance and mortgage modifications from organizations around the country, including members of Congress, news organizations, and state and local governments.
We also came to realize that there were some significant limitations with the mortgage performance data reported by other organizations and trade associations. These other sources often used differing definitions of "prime," "subprime," "alt-A" and "delinquency." This lack of standardized definitions made comparisons difficult across different studies. The same was true with respect to the different ways in which both institutions and data collectors described "mortgage mitigations," with some counting any contact with a borrower about payment reduction or relief as a mitigation in process, while others did not count mitigation efforts until a particular mitigation plan had been formally implemented. And virtually none of the data had been subjected to a rigorous process to check for consistency and completeness - they were typically responses to surveys that produced aggregate, unverified results from individual firms.
That lack of loan-level validation raised real questions about the precision of the data, at least for our supervisory purposes.
In this context, the OCC realized we had a real opportunity to improve the way that mortgage performance could be measured, producing better information for our particular supervisory purposes, and better information for policymakers, other regulators, market participants, and the public at large. That is, we realized that a relatively small number of our largest national banks - nine, to be exact - conducted over 90% of servicing activities engaged in by our entire national banking population. These banks service about 40% of all U.S. home mortgages outstanding. They are large and have in place the kind of information systems that allow them to produce significant amounts of data that can be tailored to particular requests. And perhaps most important, we as their primary federal regulator could require them to take several important steps: report to us loan-level data on roughly 23 million loans for homes in every state in the country, totaling $3.8 trillion; report such data in a common format, using standardized definitions; and validate the data submitted.
So, we seized this opportunity. The participating banks immediately understood both our needs and the value of producing more precise information using common metrics and definitions. They have worked closely with us and the third-party data aggregator we hired to begin reporting the extraordinary volume of information we have requested in the format we have established. And the aggregator has worked closely with us to translate key parts of that data into a report that can be issued to the public.
Today, I am pleased to unveil the first OCC Mortgage Metrics Report, which covers loan-level mortgage information for the last two calendar quarters, from Oct. 1, 2007, to March 31, 2008. In the future, we plan to issue a Mortgage Metrics Report each quarter.
Before I summarize key results from this first report, let me explain how it differs from other reports and data collection efforts, and how it addresses concerns that I previously identified.
First, OCC Mortgage Metrics are comprehensive. They reflect activities of many of the industry's largest mortgage servicers - not just holders of the mortgages. In addition, the metrics capture information on all mortgages, not just subprime.
Second, the report is based on "loan-level" data. In contrast with other reports that rely on surveys of lenders or interpretations of data, we collected 64 specific pieces of information on more than 23 million loans for each month of the reporting period. These include such data elements as credit score, interest rate, unpaid balance, property value and payment history. This loan-level data can be analyzed more rigorously and in a wider variety of ways than information obtained through surveys.
Third, our Mortgage Metrics use terms and definitions that are standardized. Today, if you simply ask lenders how many subprime loans they have, you'll get answers based on different definitions, because certain loans in one lender's subprime book may be another bank's alt-A. Indeed, at the large national banks we supervise, the dividing line for prime, subprime and alt-A loans can vary widely across a range of credit scores and other characteristics of the loan and borrower. Our standardized Mortgage Metrics eliminate these disparities.
For example, the three categories of creditworthiness in the report - prime, alt-A and subprime - are defined using FICO credit scores at the time of loan origination. We use the following breakpoints that have often, but not always, been used by industry analysts: prime - 660 and above; alt-A - 620 to 659; and subprime - below 620. Some may quibble with this particular segmentation, but the point is that they are the same quantifiable criteria used in every case, and as a result, "subprime" will mean the same thing for each servicer and each loan.
The metrics also establish a common - and conservative - definition for "newly initiated" loss mitigation actions. A payment plan or loan modification won't count unless the servicer and borrower have entered into an agreement. This results in fewer loss mitigation actions reported, but a better picture, we believe, of the actual occurrence of such actions.
Now, let me hasten to add that our new OCC metrics are not perfect. There has definitely been some "noise," especially in this large initial data collection looking backward for six months. For example, 20% of the loans fell into an "other" category, which meant that a credit score was unavailable. The inability to obtain such scores typically reflects problems with the flow of information through the systems that produce the data - purchased loan portfolios, for example, that came with databases that can't easily be read by the servicer's computer system. Now that the new data collection system has been established, we expect this problem to decline on a "go forward" basis as servicers realize that they will need this data whenever they acquire servicing portfolios in the future.
In addition to the "noise" in the overall data set, we need to be cautious about identifying trends in a six-month sample. Month-to-month data may be quite volatile and subject to fairly strong seasonal effects that can only be discerned from a longer time series that permits year-to-year comparisons.
Before turning to key results of the report, let me provide another important caveat: some of the conclusions we report here may seem different from conclusions that have been widely reported elsewhere - but there are good reasons for these differences. We believe the data is more precise than data reported in some other studies, and it reflects a huge proportion of the mortgages outstanding in the country. It obviously does not capture all mortgages, however, and it is not a statistically random sample. The particular population of mortgages held and serviced by these nine national banks has some different characteristics than the overall population of mortgages. This difference can cause different results. While there are good reasons for the differences, the summary data from this first report in some cases vary significantly from comparable categories recently reported in other surveys.
(c) 2008 National Mortgage News and SourceMedia, Inc. All Rights Reserved. http://www.nationalmortgagenews.com/
http://www.sourcemedia.com/
--------------------------------------------------------------

Leasing 102
by Mr. Terry Winders, CLP
Margins
One of the most important tasks a lease salesperson has is to obtain the best margin possible from each deal. Most lessor's have some knowledge about their money cost but not always. Brokers do not know the buy rate until the credit is reviewed and foe some reason bank lessor's rarely know their actual money cost other than what is allocated. Occasionally leasing subsidiaries have to add a management load or their cost of money is high because there are too many firms in the money chain and each adds a extra charge. What all this means is that it is difficult to know your true margin without some knowledge of your cost of money.
One thing is for sure… everyone believes that their rates are too high and the competition must have a lower cost of money or why are their rates so low. This is a common statement from every lease sales person I have ever spoken with. The question is "how do I raise the roof if I do not know how far it is from the basement?" Usually, management just tells the sales force what is the lowest rate they will except so sales has to deal with what I call a false bottom. So once you know the lowest rate or your actual cost of money …. how do we increase margins?
To begin with you should know, or have a chart as to the value of advance payments, fees, security deposits, structured payments, income tax effect on true leases, delay payment to vendor, vendor subsidies or discounts, residuals and anything else you can think of to increase your yield. Knowledge of the value of each fee or procedure is of vital importance to being able to act on the moment. Which addition can add to get maximum value? Have these charts available to use and begin to memorize each value
To illustrate I will use a transaction for $100,000 where the initial yield is 8% with one payment in advance with a $100 closing costs to show how a chart on closing costs would increase the yield:

In addition you can create a chart that shows the opposite… how much you can lower the lessee's payments and maintain your yield by using a higher closing to and lower the payment. You should create charts from 33 months to 63 months and beyond on all of the ways to impact yield and become familiar with the results.
Also you need to be diligent because some competitors that understand the lessee's fixation on stream or running rates use all of these structuring issues to make the payment look lower while they are actually getting a higher yield. If the lessee does not ask the proper questions then things like closing costs are only presented at the time of closing making it hard to become part of the evaluation process.
Charts as to the value of all these structuring issues are important to have and use until the values stick in your mind so they can be used on the spot when discussing your terms with vendors or potential lessees. One of the most important charts to have is on one residuals and one on security deposits. Please remember that a security deposit and the last payment in advance are not the same thing. For accounting purposes they are dealt with much different. To have value from a security deposit you must have a co-mingling agreement in your lease agreement.
The more you know about the values of different structuring issues the better prepared you are to help your firm increase yield or win deals. Please get familiar with a good computer pricing program so you can structure your leases both competitively and profitable.
If you need help to create a specific chart please call me for assistance: 502-327-8666
Mr. Terry Winders, CLP, has been a teacher, consultant, expert witness for the leasing industry for thirty years and can be reached at leaseconsulting@msn.com or 502-327-8666.
He invites your questions and queries.
Previous #102 Columns:
http://www.leasingnews.org/Conscious-Top%20Stories/Leasing_102/Index.htm
(This ad is a "trade" for the writing of this column. Opinions
contained in the column are those of Mr. Terry Winders, CLP)
### Press Release ###########################
--------------------------------------------------------------


"World Leasing News is a separate entity and not affiliated with Leasing News"
News Briefs----
Leasing Exotic Cars to the Rich
http://www.courant.com/business/custom/consumer/hc-exoticleases0706.artjul06,0,7178290.story
Immelt on GE Hot Seat
http://www.nypost.com/seven/07062008/business/immelt_on_ge_hot_seat_118642.htm
Retail Property 2nd - Qtr Worst In 30 Yrs: Report
http://www.nytimes.com/reuters/business/business-usaretailproperty.html?_r=1&oref=slogin
Foreclosures to rise whoever wins White House
http://www.signonsandiego.com/news/business/20080705-0758-candidates-housinghelp.html
American Idols Ten start summer tour
http://www.pressdemocrat.com/article/20080706/ENTERTAINMENT/
807060325&tc=email_newsletter
----------------------------------------------------------------


You May have Missed---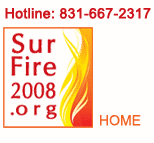 People Helping People
There is a growing need for volunteers, housing and accurate information as Big Sur faces the Basin Complex fire.
This site is like a community bulletin board matching those in need with those who want to help. We are running this on the honor system and counting on the basic good nature of everyone to post only information that is known to be true.
Current Basin Complex Fire News
Fire news is changing rapidly. To meet the demands for information we've created a new, up-to-the-minute news blog from on-the-ground sources.
You can always read current, official fire news here.
Need Help, Offer Help
Have a need for either Housing or Volunteers? Have a place to stay or want to give your time? Your posting will be available for those looking for ways to help and those in need.
Notices & Resources
We have also compiled a Notices section, where announcements can be made pertaining to homes lost, local business operations, lost and found, local events happening or not happening, and more. The News & Resources page has a comprehensive and up-to-date list of useful links and phone numbers.
Thank You's
In the midst of this fire, every day brings more acts of kindness and compassion. We wanted to provide a place for you to share your gratitude and stories through a new Thank You section
----------------------------------------------------------------


California Nuts Briefs---
Sacramento couple who let lawn die to save water face $746 fine
http://www.sacbee.com/101/story/1054905.html
----------------------------------------------------------------


"Gimme that Wine"
Talley Vineyards is participating in the Central Coast Wine Classic in Shell Beach this month, along with hosting the Mano Tinta Release Party (7/26) and an Artist's Reception (7/13) at the winery.
More information follows, and is also available at www.talleyvineyards.com
Wines & Wineries of California's Central Coast
http://www.latimes.com/features/printedition/food/la-fo-wine2-2008jul02,0,7184994.story
Wine Country vintners serve up wines straight from the barrel
http://www.sfgate.com/cgi-bin/article.cgi?f=/c/a/2008/07/04/WIUK11F2OD.DTL&hw=
jug+of+wine&sn=001&sc=1000
Prince Charles runs car on wine to cut costs
http://timesofindia.indiatimes.com/Earth/Charles_runs_car_on_wine_to_cut_costs/
articleshow/3187679.cms
Winery taps into the Chinese wine market
http://www.sbsun.com/news/ci_9738926
(This is a free "ad" for our good friends the Bateman's,
proprietors of Thunder Mountain Kona coffee)
Wine Prices by vintage
http://www.winezap.com
http://www.wine-searcher.com/
US/International Wine Events
http://www.localwineevents.com/
Winery Atlas
http://www.carterhouse.com/atlas
Leasing News Wine & Spirits Page
http://two.leasingnews.org/Recommendations/wnensprts.htm
The London International Vintners Exchange (Liv-ex) is an electronic exchange for fine wine.
http://www.liv-ex.com/
----------------------------------------------------------------

Calendar Events This Day
Bonza Bottler Day
To celebrate when the numbers of the day is the same as the number of the month
Caribbean or Caricom Day
the anniversary fo the treaty establishing the Caribbean Community ( also called the Treaty of Chaguaramas) signed by the prime minster of Barbados, Guyana, Jamaica and Trinidad and Togago, July 4, 1973. Observed as a public holiday in Guyana and St. Vincent.
Father-Daughter Take a Walk together Day
Chocolate Day
http://holidayinsights.com/other/chocolateday.htm
Isle of Man: Tynwald Day
For more than 1,000 years the people of the Isle of Man have gathered at Tynwald Hill, at St. John's to hear new laws, read out, and to present petitions and to swear in the name of the Manx parliament, whichis the world's oldest continually held parliament.
Japan: Tanabata ( Star Festival)
As an offering to the stars, children set up bamboo branches to which colorful strips of paper bearing poems are tied.
National Strawberry Sundae Day
http://holidayinsights.com/moreholidays/July/strawberrysundae.htm
Nepal, Birth of his majesty the King
Naitonal holiday of Nepal commemorating the birth of King Gyanendra in 1946.
Solomon Islands: Independence Day
National holiday. Commemorates independence from Britain in 1978.
Spain, Running of the bulls, part of the festival of San Fermin
Tanzania: Saba Saba Day
Tanzania's mainland ruling party, TANU, was formed on this day in 1954. Saba means "Seven-Seven."
Zambia: Heroes Day
First Monday in July is Zambian national holiday—a memorial day for Zambians who died in the struggle for independence. Political rallies stress solidarity.
Saint's Days
http://www.catholic.org/saints/f_day/jul.php
----------------------------------------------------------------

How many American presidents are not buried in the United States?
Four: Jimmy Carter, George Bush, Bill Clinton and George W. Bush.
----------------------------------------------------------------

Today's Top Event in History
1846 - Commander J.D. Sloat of the United State Navy raised the American flag in Monterey, proclaiming United States citizenship for California. Sloat decided to take possession of California because he feared the British might occupy Monterey, and he was concerned about the reported revolution in Sonoma. The Commodore told the people of Monterey that he came to bring greater political freedom and stability, and henceforth California would be a part of the United States. Population the pueblo of Yerba Buena estimated at about 1000 non-natives. There were about 50 buildings in the pueblo.
[headlines]
----------------------------------------------------------------

This Day in American History
1586- Birthday of Thomas Hooker, colonial American pastor and an originator of the earliest system of federal government in America.
http://www.u-s-history.com/pages/h544.html
http://nvnv.essortment.com/thomashooker_rlfj.htm
http://www.famousamericans.net/thomashooker/
http://www.colonialwarsct.org/1636.htm
1754 - In New York City, Kings College opened. For its first year of operation, the institution admitted eight students and one faculty member, Dr. Samuel Johnson, who would also serve as the school president. In 1784, Kings College was renamed Columbia College, and later would became Columbia University. Many prestigious awards hail from the university today, including the Columbia Award for Journalism and the Pulitzer Prize for Journalism that was named after former Columbia professor, Joseph Pulitzer.
1802 - Created by Robert Rusticoat in Hudson, New York, the first comic book to ever be published was "The Wasp."
1807- First account of the Lewis & Clark expedition is published, Pittsburgh, PA.
1846 - Commander J.D. Sloat of the United State Navy raised the American flag in Monterey, proclaiming United States citizenship for California. Sloat decided to take possession of California because he feared the British might occupy Monterey, and he was concerned about the reported revolution in Sonoma. The Commodore told the people of Monterey that he came to bring greater political freedom and stability, and henceforth California would be a part of the United States. Population the pueblo of Yerba Buena estimated at about 1000 non-natives. There were about 50 buildings in the pueblo.
1851-San Francisco's population estimated at 30,000; the Gold Rush was on.
1851-birthday of Lillian Jane Martin, founder of Mt. Zion Hospital in San Francisco, the first mental hygienic clinic for normal pre-school children, famed psychologist who started the field of gerontology by opening a clinic for the aged in 1929, when she was 78. She lived to an advanced age, doing such things as traveling through the jungles of South America at 87. In her "before" career, she worked through the ranks at Stanford to become a full professor of psychology in 1911. She was the first woman to head any department there. After mandatory retirement at 65, she got bored and began feeling old so she taught herself to type and then did strenuous exercises to strengthen her body. In 1920 (at 69) she founded Mt. Zion Hospital in San Francisco, the first mental hygienic clinic for normal pre-school children. In 1929 at 78, she started the work which has resulted in reinventing old age.
http://www.webster.edu/~woolflm/martin.html
1851- Birthday of Charles A. Tindley, African-American Methodist preacher and songwriter. His most enduring gospel hymns include 'Stand By Me,' 'Nothing Between,' 'Leave It There'and 'By and By.' Died July 26, 1933, Philadelphia, Pennsylvania
http://www.aaregistry.com/african_american_history/1903/
Charles_A_Tindley_was_a_servant_of_the_Lord
http://www.templeumc.org/archives/Charles_Tindley.html
1861-Birthday of Dr. Nettie Maria Stevens - U.S. biologist who in 1905 announced that chromosomes X and Y were responsible for the sex of the individual. She was never rightfully given full credit for her discovery.
1863-Lt. Colonel Christopher "Kit" Carson ( whom I was named after as my father was writing the radio series in 1942) leaves Santa Fe with his troops, beginning his campaign against the Indians of New Mexico and Arizona. A famed mountain man before the Civil War, Carson was responsible for waging a destructive war against the Navajo that resulted in their removal from the Four Corners area to southeastern New Mexico. Carson was perhaps the most famous trapper and guide in the West. He traveled with the expeditions of John C. Fremont in the 1840s, leading Fremont through the Great Basin. Fremont's flattering portrayal of Carson made the mountain man a hero when the reports were published and widely read in the east. Later, Carson guided Stephen Watts Kearney to New Mexico during the Mexican-American War. In the 1850s he became the Indian agent in Taos for New Mexico, a position he left in 1861 to accept a commission as lieutenant colonel in the 1st New Mexico Volunteers.
Although Carson's unit saw action in the New Mexico battles of 1862, he was most famous for his campaign against the Indians. Despite his reputation for being sympathetic and accommodating to tribes such as the Mescaleros, Kiowas, and Navajo, under orders of the US Military, Carson waged a brutal campaign against the Navajo in 1863. When bands of Navajo refused to accept confinement on reservations, Carson terrorized the Navajo lands--burning crops, destroying villages, and slaughtering livestock. Carson rounded up some 8,000 Navajo and marched them across New Mexico for imprisonment on the Bosque Redondo, over 300 miles from their homes, where they remained for the duration of the war. Kit Carson guided Stephen W. Kearny's party from New Mexico to California during the Mexican War and his bravery saved the company. Kit Carson was appointed in 1853 as Indian agent for Taos, New Mexico. Kit Carson was extremely qualified and helped calm the Apaches on several different occasions that appeared nearly hopeless short the entrance of his masterful skills During the Civil War Kit Carson joined the Union's Army 1st New Mexican Volunteers he was promoted to brigadier general for his outstanding campaign record After the Civil War Kit Carson commanded Fort Garland garrison in Colorado. When he retired, he moved his family back to Taos, New Mexico, where he died May 23, 1868.
http://members.aol.com/RVSNorton/Lincoln5.html
http://www.civilwarphotos.net/files/images/201.jpg
http://www.desertusa.com/mag99/jan/papr/kitcarson.html
1865 - Mary E. Surratt became the first woman to be executed by the US government after being found guilty of conspiring with John Wilkes Booth to assassinate Abraham Lincoln. Her conviction was a subject of controversy as the only crime she appeared to have committed was to own the boarding house where Booth planned Lincoln's assassination. The president and those living in the area condemning her for allowing the plot to be hatched in her house. Whether she was part of the plot or knew of it was never proven. Three others, also convicted in the conspiracy, were hanged along with Mary E. Surratt: Lewis Payne, David E. Harold and George A. Atzerodt. This took place at Buzzard Point, site of the first U.S. Penitentiary. She was the first woman hanged in the United States. Her son, one of the original conspirators whose plan it was to kidnap Lincoln, broke with Booth at the suggestion of assassination. Mary Surratt and the three men who were actually part of the conspiracy were hung after a trial replete with suppression of evidence, legal errors, etc. According to President Andrew Johnson, she "kept the nest that hatched the egg," and that was enough to kill her by an official act of the United States Army. Her son who had escaped to Canada was later was tried by a civilian court. He went free when the majority of the hung jury voted for his acquittal. The complicity of Mary Surratt in the plot was never completely proven. Sightings of the ghost of Mary Surratt have been made here, at her boarding house on K Street, and at the site of the Old Brick Capitol (now the site of the Supreme Court). The ghost of Anna Surratt, is said to be heard occasionally banging at the White House door to plead for the life of her mother as she did in fact on the eve of the execution.
http://members.aol.com/RVSNorton/Lincoln26.html
http://www.surratt.org/documents/dmarye.html
1876 - The most notorious train robber of the American West, Jesse James, held up the Missouri-Pacific train and robbed about $15,000. Accompanied by his gang, Jesse James came to typify the hazards of the 19th-century frontier as it has been portrayed in motion-picture Westerns.
1887- Beatrice Fox Auerbach birthday - Hartford, Connecticut, business executive and philanthropist who established a foundation to train women's groups in the techniques of community organization. She succeeded her father as president of Hartford's G. Fox and Company and developed it into the largest privately- owned retail store in the nation. Died 1968.
http://www.us-israel.org/jsource/biography/fox.html
1896-The Presidential campaign was, in many ways, a battle over money. As was expected, the Republican campaign, led by the party's presidential nominee, Ohio governor William McKinley, centered on maintaining the gold standard. On the other side of the fence, the Democrats took a cue from the Populist party and latched on to the free coinage of silver as one of their guiding issues. While the Democrat's decision to support silver shocked a number of political observers, their nominee for the Oval Office proved to be even more surprising. The Democrats had already settled on their issue, but the summer of 1896 found them without a clear candidate for the Oval Office. That all changed at the party's national convention in Chicago on July 7 when William Jennings Bryan, then just a young scribe from Nebraska, stepped to speak before the Democrat's 20,000 delegates. An ardent supporter of the silver movement, Bryan seized the reins of the party by railing against the Republican's and their "demand for a gold standard." During his speech, Bryan laid down his now famous vow against gold and the Republicans: "You shall not press down upon the brow of labor this crown of thorns, you shall not crucify mankind upon a cross of gold." These indelible words sent the delegates into frenzy and effectively sealed Bryan's unlikely nomination as the Democrat's candidate for President. Alas, Bryan's fiery oratory proved to be no match for McKinley's fat coffers: backed by the money and influence of the nation's business leaders, the Republicans were able to lavish roughly $7 million on their campaign. Bryan, on the other hand, spent a scant $300,000 and ultimately lost his bid for the White House. The electoral vote was McKinley, 271; William Jennings Bryan, 176. The popular vote was McKinley 7,103,779, Bryan 5,402,925. The Republicans not only gained the White House but four seats in the Senate to lead 47-34, seven seats going to minor parties. In the House, the Republicans lost 40 seats but still held a 204-113 majority, 40 seats going to minor parties. The Republican party was free to have its way and on January 12 the new National Monetary Conference met at Indianapolis, Ind, and endorsed the existing gold standard.
1898-Hawaii was annexed by the US. President William McKinley signed a resolution annexing Hawaii. No change in government took place until 1900, when Congress passed an act making Hawaii an "incorporated" territory of the US. This act remained in effect until Hawaii became a state in 1959.
1905--- 127ø F (53ø C), Parker Arizona (state record)
1906-Birthday of legendry pitcher Leroy Robert "Satchel" Paige.
"Sometimes I feel like I will never stop
Just go forever
Till one fine morning
I'll reach up and grab me a handful of stars
and swing out my long lean leg
and whip three hot strikes burning down the heavens
and look over at God and say
How about that!"
— Samuel Allen, "To Satch"
http://memory.loc.gov/ammem/today/jul07.html
1907 -- Robert A. Heinlein birthday (1907-1988). Prolific American writer, grand master of science fiction. His first stories appeared in action-adventure pulp magazine "Astounding Science Fiction" in 1939. His first novel, Rocket Ship Galileo appeared in 1947 and paved way to children's science fiction. Wrote The Green Hills of Earth, the militarist Starship Troopers, and the 60s hippie oriented Stranger in a Strange Land
(a favorite of mass murderer Charles Manson).
In 1975 Heinlein was awarded the first Grand Master Nebula.
http://www.nitrosyncretic.com/rah/
http://www.amazon.com/exec/obidos/ASIN/0451912535/inktomi-bkasin-20/
002-2909458-5798421
1908- Harriette Louisa Simpson Arnow birthday - U.S. author who described the Souther Appalachian life and people with honesty and authenticity. She earned a college degree, which shocked her family who were descendants of original Kentucky settlers that didn't believe in women's education. She had to move to Cincinnati to live. Her most critically acclaimed best seller was Hunter's Horn (1949)
http://www.oriscus.com/kywriters/arnow.htm
1913-Birthday of sax player Hank Mobley, Eastman GA Died May 30, 1986
http://members.tripod.com/~hardbop/mobley.html
http://www.wright.edu/~martin.maner/mobley.htm
http://www.metroactive.com/papers/metro/11.20.97/jazz-9747.html
1915-birthday of black author Margaret Walker, writer, born Birmingham, Alabama,
died November 30, 1998
http://www.olemiss.edu/depts/english/ms-writers/dir/alexander_margaret_walker/
http://www.ibiblio.org/ipa/walker/
1917-Birthday of jazz guitarist Lloyd "Tiny" Grimes guitar Newport News VA. Played with Charlie Parker and later became a rock'n'roll guitarist.
http://www.geocities.com/bighollowtwang/TinyGrimes.html
http://www.centrohd.com/biogra/g2/tiny_grimes_b.htm
http://www.geocities.com/doo_wop_gino/cats.htm
1917- John (Lonzo) Sullivan of the country comedy duo of Lonzo and Oscar was born in Edmonton, Kentucky. John's Brother, Rollin, was Oscar. The brothers' original songs included such ditties as "I'm My Own Grandpa" - a hit before the Second World War - "You Blacked My Blue Eyes Too Often" and "Take Them Cold Feet Out of My Back." In 1947, Lonzo and Oscar began a 20 year association with the Grand Ole Opry which ended in June 1967 with John Sullivan's death. Died June 5, 1967.
1923-Famed San Franciscan Lefty O'Doul, who will become an outstanding major league hitter later in his career, gives up 13 runs in the sixth inning as the Indians rout the Red Sox, 27-3. He will finish his 11-year stint in the majors with a lifetime batting average of .349.
1927- trumpeter and conductor Doc Severinsen born Arlington, Oregon, perhaps best known as the band leader for the "Johnny Carson Show."
http://www.pianodesk.com/oldpage/doc.htm
http://www.dwerden.com/doc/
1928- Singer Mary Ford, who had a series of pop hits with her husband, guitarist Les Paul, in the 1950's, was born in Pasadena, California. Their successes included "Mockin' Bird Hill," "How High the Moon" and "Waiting For the Sunrise." Their recordings were among the earliest to use the technique of multitracking, and featured Ford's voice answering Paul's talking guitar. The hits stopped in 1961, and Les Paul and Mary Ford were divorced two years later. Ford died on September 30th, 1977.
http://us.imdb.com/Name?Ford,+Mary+(I)
http://www.reevesaudio.com/visitlesandmary.html
http://www.gould68.freeserve.co.uk/Les'n'MaryCol.html
1934 -- F. Scott Fitzgerald, Thomas Wolfe, & Maxwell Perkins, lunch together. Fitzgerald advises Wolfe, struggling with Perkins over revisions to Of Time & the River: "You never cut anything out of a book you regret later."
1940-Birthday of drummer,singer, musician Ringo Starr (The Beatles) born Liverpool, England. He replaces Pete Best as the Beatles drummer in August 1962. He has two million-selling No. 1 solo singles: "Photograph" and "You're Sixteen." He marries actress Barbara Bach in 1981 and appears in several films, including "That'll Be the Day," "Cave Man" and Paul McCartney's "Give My Regards to Broad Street."
1937- With President Franklin D. Roosevelt in attendance at Griffith Stadium in Washington, Yankees' first baseman Lou Gehrig drives in four runs with a home run and a double to lead the AL to an 8-3 victory over the National League in All-Star action.
1944--*AGERHOLM, HAROLD CHRIST Medal of Honore
Rank and organization: Private First Class, U.S. Marine Corps Reserve. Born: 29 January 1925, Racine, Wis. Accredited to: Wisconsin. Citation: For conspicuous gallantry and intrepidity at the risk of his life above and beyond the call of duty while serving with the 4th Battalion, 10th Marines, 2d Marine Division, in action against enemy Japanese forces on Saipan, Marianas Islands, 7 July 1944. When the enemy launched a fierce, determined counterattack against our positions and overran a neighboring artillery battalion, Pfc. Agerholm immediately volunteered to assist in the efforts to check the hostile attack and evacuate our wounded. Locating and appropriating an abandoned ambulance jeep, he repeatedly made extremely perilous trips under heavy rifle and mortar fire and single-handedly loaded and evacuated approximately 45 casualties, working tirelessly and with utter disregard for his own safety during a grueling period of more than 3 hours. Despite intense, persistent enemy fire, he ran out to aid 2 men whom he believed to be wounded marines but was himself mortally wounded by a Japanese sniper while carrying out his hazardous mission. Pfc. Agerholm's brilliant initiative, great personal valor and self-sacrificing efforts in the face of almost certain death reflect the highest credit upon himself and the U.S. Naval Service. He gallantly gave his life for his country.
1944--*MOTO, KAORU Medal of Honor
Private First Class Kaoru Moto distinguished himself by extraordinary heroism in action on 7 July 1944, near Castellina, Italy. While serving as first scout, Private First Class Moto observed a machine gun nest that was hindering his platoon's progress. On his own initiative, he made his way to a point ten paces from the hostile position, and killed the enemy machine gunner. Immediately, the enemy assistant gunner opened fire in the direction of Private First Class Moto. Crawling to the rear of the position, Private First Class Moto surprised the enemy soldier, who quickly surrendered. Taking his prisoner with him, Private First Class Moto took a position a few yards from a house to prevent the enemy from using the building as an observation post. While guarding the house and his prisoner, he observed an enemy machine gun team moving into position. He engaged them, and with deadly fire forced the enemy to withdraw. An enemy sniper located in another house fired at Private First Class Moto, severely wounding him. Applying first aid to his wound, he changed position to elude the sniper fire and to advance. Finally relieved of his position, he made his way to the rear for treatment. Crossing a road, he spotted an enemy machine gun nest. Opening fire, he wounded two of the three soldiers occupying the position. Not satisfied with this accomplishment, he then crawled forward to a better position and ordered the enemy soldier to surrender. Receiving no answer, Private First Class Moto fired at the position, and the soldiers surrendered. Private First Class Moto's extraordinary heroism and devotion to duty are in keeping with the highest traditions of military service and reflect great credit on him, his unit, and the United States Army.
1944--*TANOUYE, TED T. Medal of Honor
Technical Sergeant Ted T. Tanouye distinguished himself by extraordinary heroism in action on 7 July 1944, near Molino A Ventoabbto, Italy. Technical Sergeant Tanouye led his platoon in an attack to capture the crest of a strategically important hill that afforded little cover. Observing an enemy machine gun crew placing its gun in position to his left front, Technical Sergeant Tanouye crept forward a few yards and opened fire on the position, killing or wounding three and causing two others to disperse. Immediately, an enemy machine pistol opened fire on him. He returned the fire and killed or wounded three more enemy soldiers. While advancing forward, Technical Sergeant Tanouye was subjected to grenade bursts, which severely wounded his left arm. Sighting an enemy-held trench, he raked the position with fire from his submachine gun and wounded several of the enemy. Running out of ammunition, he crawled 20 yards to obtain several clips from a comrade on his left flank. Next, sighting an enemy machine pistol that had pinned down his men, Technical Sergeant Tanouye crawled forward a few yards and threw a hand grenade into the position, silencing the pistol. He then located another enemy machine gun firing down the slope of the hill, opened fire on it, and silenced that position. Drawing fire from a machine pistol nest located above him, he opened fire on it and wounded three of its occupants. Finally taking his objective, Technical Sergeant Tanouye organized a defensive position on the reverse slope of the hill before accepting first aid treatment and evacuation. Technical Sergeant Tanouye's extraordinary heroism and devotion to duty are in keeping with the highest traditions of military service and reflect great credit on him, his unit, and the United States Army.
1948 - Satchel Paige was signed to pitch for the Cleveland Indians. Paige, who became a baseball legend playing in the Negro leagues, put on a major league uniform for the first time in his 23-year career. While he claimed to be 39, many speculated that he was actually in his 50's.
1946- Pope Pius XII presided over the canonization ceremonies for Mother Frances Xavier Cabrini, as she became the first American to be canonized. She was the founder of the Missionary Sisters of the Sacred Heart of Jesus and her principal shrine is at mother Cabrini High School, New York, NY. Carbrini was born at Lombardy Italy., July 15, 1859 and died at Chicago, IL, December 22,1917. Her feast day is celebrated on December 22.
1948---Top Hits
You Can't Be True, Dear - The Ken Griffin Orchestra (vocal: Jerry Wayne)
Nature Boy - Nat King
Woody Woodpecker Song - The Kay Kaiser Orchestra (vocal: Gloria Wood and The Campus Kids)
Bouquet of Roses - Eddy Arnold
1949 - Jack Webb's "Dragnet" makes its radio debut on NBC radio. This was the first program to dramatize actual cases from police files. Each episode, on both radio and television, began with the announcement: "The story you are about to hear [see] is true; the names have been changed to protect the innocent;" and ended with the sentence the criminal was given. After a successful television preview on "Chesterfield Sound-Off Time," "Dragnet" made the permanent leap to television in January 1952. From 1952 to 1956, the show enjoyed simultaneous runs on radio and television, continuing on television until 1959. After a seven year hiatus, the show resurfaced as "Dragnet '67" to distinguish itself from its own reruns. This first real-life police drama series was such a success that it remains in syndication today.
1953- R'n'B singer Peter Brown, who had a Top Ten hit in 1978 with "Dance With Me."
http://www.oldies.com/product/index.cfm/id/003497.html
1954--Two versions of "Sh-Boom" hit the top-10. The original version by the Chords was at #9 and the cover version by The Crew Cuts was at #5
1954- Memphis disc jockey Dewey Phillips became the first DJ to play an Elvis Presley record when he premiered "That's All Right" on his "Red, Hot and Blue" show on station WHBQ. Phillips also interviewed Presley on the program. "That's All Right" and its flip side, an updating of the country tune "Blue Moon of Kentucky," were hits in the Memphis area.
1956-- The Platters' "My Prayer" is released.
1956---Top Hits
The Wayward Wind - Gogi Grant
Be-Bop-A-Lula - Gene Vincent and His Blue Caps
Born to Be with You - The Chordettes
Crazy Arms - Ray Price
1956 - Johnny Cash makes his first appearance on "Grand Ole Opry." He later becomes a regular member of the cast.
1962 - With "The Stripper," orchestra leader David Rose reached the number 1 spot on the popular music charts. The song stayed at the top spot for one week. Rose's previous success on the music charts was with "Holiday for Strings" in 1944.
1962 - Riding Big Steve at Chicago, Illinois's Arlington Park, jockey Bill Hartack won his 3,000th race.
1964---Top Hits
I Get Around - The Beach Boys
My Boy Lollipop - Millie Small
Memphis - Johnny Rivers
Together Again - Buck Owens
1967 - The Monkees open a national tour with little-known Jimi Hendrix as the opening act.
1968 -- Three years after Eric Clapton departed the Yardbirds & eight months after Jeff Beck left the group, the Yardbirds disband. Guitarist Jimmy Page had to fulfill the concert obligations & called his group The New Yardbirds. Keith Moon said "...it'll probably go over like a lead zeppelin." So Page changed the name of his group to Led Zeppelin.
http://www.rockhall.com/hof/inductee.asp?id=216
http://www.feelgood-design.com/music/yardbirds.htm
1971-- Commissioner Kuhn and Hall of Fame president Paul Kirk announce former Negro League players will have full membership in the Cooperstown shrine, not a separate wing as previously planned.
1972---Top Hits
Song Sung Blue - Neil Diamond
Outa-Space - Billy Preston
Lean on Me - Bill Withers
Eleven Roses - Hank Williams, Jr.
1975-"Ryan's Hope" premiered on TV. This ABC soap ran until 1989 and was set mostly at the fictional Ryan's Tavern on Riverside Hospital at New York City.
1980---Top Hits
Coming Up - Paul McCartney and Wings
The Rose - Bette Midler
It's Still Rock and Roll to Me - Billy Joel
He Stopped Loving Her Today - George Jones
1981 - President Reagan nominated Sandra Day O'Connor to become a Supreme Court justice; she became the first woman member of the Supreme Court in September. She retired in 2006.
http://supct.law.cornell.edu/supct/justices/oconnor.bio.html
1981-- Parts of Montana in a rare snow storm that dumped 10 inches at Glacier National Park with winds to 90 mph. Not far to the south, Denver was setting a record high with 101!
1984 - "When Doves Cry," the first single to be released from Prince's 1984 album Purple Rain, hits the top of the charts. The song stayed on top for five weeks and became the best-selling single of 1984. Meanwhile, the album topped the charts for 24 weeks and sold more than 10 million copies.
1984 -- Mr. Ed fan club holds first national convention labelled "Edstock". Billed as "a few hours of Ed, love & music." Tiny Tim won the "Ed Award" for the greatest live performance of the Mr. Ed theme.
1986 - Jackie Joyner-Kersee was the United State's biggest success at the Goodwill Games. At the event held in Moscow, Russia, she broke the heptathlon world record with 7,148 points. The same year, Jackie broke her own record when she scored 7,158 points in the United States Olympic Sports Festival where she won all the heptathlon's seven events.
1987--Temperatures fluctuate at Greensburg, KS from 75 at 7 am to 95 in a few minutes then drop back to 86 by 8 am. This was accompanied by dust devils and strange clouds.
1988 - Thirty-eight cities in the north central and northeastern U.S. reported record low temperatures for the date. Youngstown, OH, hit 100 degrees, and for the second day in a row, Flint, MI, reached 101 degrees, equaling all-time records for those two cities.
1988---Top Hits
Dirty Diana - Michael Jackson
The Flame - Cheap Trick
Mercedes Boy - Pebbles
If It Don't Come Easy - Tanya Tucker
1989 - Thunderstorms produced severe weather during the day, with more than 100 reports of large hail and damaging winds from Ohio to Massachusetts and New Hampshire. Thunderstorm winds reached 90 mph in Sullivan County, NH, and golf ball size hail was reported in Pennsylvania. Twenty-four cities, mostly in the southwestern U.S., reported record high temperatures for the date. Afternoon highs of 105 degrees at Cedar City, UT, and 114 degrees at Moab, UT, were all-time records for those locations
1990- The world's three most famous tenors - Luciano Pavarotti, Placido Domingo and Jose Carreras - performed their first concert together. The performance, in Rome on the eve of the World Cup soccer final, earned millions of dollars for charity. An album of the event, "Carerras-Domingo-Pavorotti in Concert," was a surprise hit on the pop charts, and eventually became the best-selling classical album of all-time.
1998 -In the highest-scoring game in All-Star history, the American League beats the senior circuit, 13-8 in the thin air at Coors Field in Denver. The 21-run total surpasses the previous record set in 1954 when the American League beat the Nationals,11-9 in Cleveland's Municipal Stadium.
1999 - The soundtrack album from Disney's film "Tarzan" was certified platinum on this date.
1999-- The Rockies tie a 1903 major league record scoring in 15 consecutive innings. Phillies' ace Curt Schilling ends the streak.
1999-The San Francisco Landmark Preservation Board voted to bestow landmark status to the Doggie Diner restaurant across from the city zoo. Sloat Garden Center, the owner of the property, order the diner operator to close shop in 60 days.
2005 --The American sports of baseball and softball are dropped from the 2012 Olympic Games scheduled to played in London. It is the first time in 69 years events have been cut from the world games.
--------------------------------------------------------------

Baseball Poem

God Protects Fools with Curveballs
Going after her
Was chasing
A bad pitch,
A sharp curve
That tailed off
Into the dirt,
Evaded the end
Of my whirling bat.
Thank goodness
I only looked stupid
On the first strike.
Touching All Bases
Poems from Baseball
Tim Peeler
www.mcfarlandpub.com
--------------------------------------------------------------

SuDoku
The object is to insert the numbers in the boxes to satisfy only one condition: each row, column and 3x3 box must contain the digits 1 through 9 exactly once. What could be simpler?
http://leasingnews.org/Soduku/soduko-main.htm
--------------------------------------------------------------

Daily Puzzle
How to play:
http://www.setgame.com/set/puzzle_frame.htm
Refresh for current date:
http://www.setgame.com/set/puzzle_frame.htm
--------------------------------------------------------------


http://www.gasbuddy.com/
http://www.gasbuddy.com/GB_Map_Gas_Prices.aspx
http://www.gasbuddy.com/GB_Mobile_Instructions.aspx
--------------------------------------------------------------

Weather
See USA map, click to specific area, no commercials
--------------------------------------------------------------

Traffic Live---
Real Time Traffic Information
You can save up to 20 different routes and check them out
with one click, or type in a new route to learn the traffic live.
--------------------------------------------------------------

News on Line---Internet Newspapers
Kingwood, Texas
--------------------------------