VENDOR SALES SPECIALISTS
LEASING SALES PROFESSIONALS
Like selling vendor programs and large transactions?
Enjoy international financing programs?
Prefer the advantages of a commission only environment with the security of health and welfare benefits?
CLICK HERE to find out how to have fun again.
Monday, July 28, 2008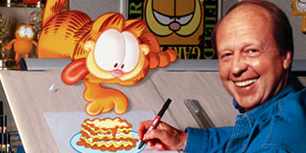 "Garfield" cartoonist James Robert "Jim" Davis, born July 28, 1945, Marion, Indiana. The comic strip is syndicated in 2400 newspapers and is read by approximately 200 million readers each day.
http://pressroom.garfield.com/jim_bio/index.html
Headlines---
Classified Ads---Senior Management
Two New CIT Class Action Suits
Leasing 102 by Mr. Terry Winders, CLP
"Inspections/Inquires"
Top Stories --July 21-July 25
New Google Feature—Good, Bad, and the…
NAELB Western Regional Meeting Agenda
Classified Ads---Help Wanted
Internet to hit full capacity by 2010
Pulcrano: internet news media replacing print
Feds Close a Nevada and California Bank
Worried Banks Sharply Reduce Business Loans
What's next for National City and KeyCorp?
Chrysler to End Leases--Residual below Book
Ex-Employees Prepare Rival Search Engine
News Briefs---
CalFireNews-Yosemite
You May have Missed---
California Nuts Brief---
"Gimme that Wine"
Calendar Events
Snapple Real Facts
Today's Top Event in History
This Day in American History
Baseball Poem
SuDoku
Daily Puzzle
GasBuddy
Weather, USA or specific area
Traffic Live----
News on Line---Internet Newspapers
Orange County, California
######## surrounding the article denotes it is a "press release"
---------------------------------------------------------------------

Classified Ads---Senior Management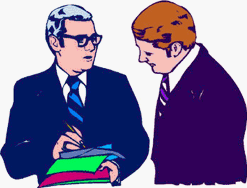 Atlanta, GA
Strong sales and leadership skills; demonstrated with sales training and sales performance. Lead team in both regional and national operations and developed marking programs.
Email: mll1946@comcast.net

Europe
25+ yrs exper. management roles Chase, AT&T Capital, Heller Financial, SFS. Develop biz from "scratch to success". Looking for challenging & pioneering job.
Email: frans@alliedproperty.net
Philadelphia, PA
27 yrs. exp. sales, ops., credit, strategy, P&L mngmet. Most recently created & executed the biz plans for 2 highly successful Bank-owned small ticket leasing subsidiaries.
email: mccarthy2020@comcast.net
Salt Lake City, UT
Exp. in financial documentation, contract negotiations, residual analysis, marketing, credit/collections, contract drafting, and asset remarketing. Position held VP of Remarketing.
dlynn71@gmail.com
For a full listing of all "job wanted" ads, please go to:
http://www.leasingnews.org/Classified/Jwanted/Jwanted.htm
Leasing Recruiters:
http://www.leasingnews.org/Recruits/index.htm
To place a free "job wanted" ad here, please go to:
http://www.leasingnews.org/Classified/Jwanted/Jwanted-post.htm
--------------------------------------------------------------

Two New CIT Class Action Suits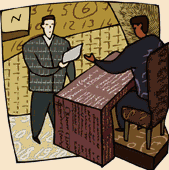 As originally reported in Leasing News April 9th,2008 story on CIT (NYSE:CIT), there were problems expressed in their financial statement regarding student loans delinquencies in general, as well as a major problem with student loans concerning a flight school in Nevada:
"As noted by Leasing News in the over 60 day column, CIT has delinquencies in its $11.6 billion in student loans (as do most of the other student loan lenders.) Leasing News observed in their SEC filing before they made the announcement why they should exit the government student loans program.
"While these loans are guaranteed by the federal government, there are cash flow difficulties connected that are costly, as well as problems, such as the $196 million CIT most likely will write off in student loans to a Las Vegas based operator of flight training schools. The school has declared bankruptcy and a good number of the student body never finished training and others never received a certificate of completing training. The New York Attorney General also believes there was fraud involved by the operators of the flight school. It is reported only $17 million of the loans are being serviced."
The Brualdi Law Firm, P.C. announces that a lawsuit has been commenced in the United States District Court for the Southern District of New York on behalf of purchasers of CIT Group, Inc.
"The complaint alleges that during the Class Period, defendants made false and misleading statements about the Company's financial condition. Specifically, CIT's public financial statements failed to account for tens of millions of dollars in loans to Silver State Helicopter (``Silver State''), which were highly unlikely to be repaid and should have been written off. On March 6, 2008, Keefe, Bruyette & Woods issued an analyst report on CIT lowering its first quarter 2008 earnings per share estimate by $.08 based on concerns that CIT would have to write down a significant portion of its private student loan portfolio, including the risk that the Company would have to charge off $179 million of private student loans made to students of Silver State, which recently filed for bankruptcy."
Coughlin Stoia Geller Rudman & Robbins LLP ("Coughlin Stoia") (http://www.csgrr.com/cases/citgroup/)
on Friday, March 25 announced that a class action has been commenced in the United States District Court for the Southern District of New York on behalf of purchasers of CIT Group Inc. ("CIT") for a similar cause.
The information for the class action suit was in the SEC filed statements, but it seems both firms believe the delinquencies "should have been given more attention."
April 9, 2008 Leasing News Story
http://www.leasingnews.org/archives/April%202008/04-09-08.htm#cit
Coughlin Stoia Geller Rudman & Robbins LLP story
http://www.centredaily.com/business/story/735833.html
The Brualdi Law Firm story:
http://biz.yahoo.com/pz/080725/147206.html
--------------------------------------------------------------

Leasing 102
by Mr. Terry Winders, CLP
Inspections/Inquires
I have written before about the need to inspect your leased equipment to protect your residuals and confirm location for tax status, however with the discussions on the table about rule changes, the need to establish your equipment inspection/inquiry program has become more important. To make a difference between disguised conditional sales contracts and true leases there appears to be a movement to establish requirements that put the responsibility on the Lessor to "prove" that they are acting like an equipment owner and not a money lender. If you are not in a position to make equipment inspections then at lease send an inquiry letter once a year requesting information on the location and condition of your equipment.
Inquiry letters need to be constructed so that the questions on equipment condition are tied to the equipment itself. Clearly all types of equipment are different and require different question and will have different answers. I know this is a lot of work because when the inquiry's come back someone needs to review them and compare them to information supplied with the lease application. It only takes one problem to be solved early, due to this procedure, to pay for the exercise. Of course this assumes you obtained an equipment "use and description" form in the beginning! If you do not have one then e-mail me and I will send you one to use. It is in word and you can modify it to fit your market.
One of the most talked about problems I see in bankruptcy court has to do with the lackadaisical manner in which Lessor's handle their knowledge about the equipment use. Another problem is the lack of change in rental requirements if there is a change in equipment use. Many lessee's use our equipment differently than originally thought at the start of the lease. Some even alter the equipment by changing it and taking parts off or making physical adjustments. Some allow others to use it or sublease it without our permission. I cannot tell you how often a Lessor is "surprised" when equipment is over used or abused by the lessee and just because there is no residual they let it slip by. Just because you do not take a residual does not excuse you from acting like an equipment owner. You need to get involved in protecting your portfolio.
Many Lessees describe their intended use of the equipment or may not be asked about their intended use and then over the life of the lease they change that use or begin to "over" use it which affects the useful life in a negative way. Until now the rules clearly stated that it was the information at the start of the lease that affected the true lease nature of the transaction. However questions have been raised as to why when the lessee's use of the equipment changes there is no adjustment in rent or term. In addition an over use can mean that the transaction is a sham for tax and legal purposes due to misinformation and clearly that information would have made it fail the useful life test. This is why the rules are being reviewed and it is possible we brought it on by our on negligence.
Leasing has always been a halfway product between true rentals and financing. However it is as clear as a train coming down the tracks that the rule makers want to push us closer to renting. Accounting rules are moving from a "risk and rewards" approach to a "rights and obligations" approach and as I have reported in the past if we do not get involved in these changes then do not complain when the train runs you down.
You need to change your procedures "now" "now" "now" "now" and get involved in the "use" of your equipment by completing an equipment use and description form and doing equipment inquires over the term and at least once over the term send someone out to inspect the equipment, regardless of your residual assumption. The more you function as an equipment owner and the less like a money lender the safer you will be. The time for change is now!
Mr. Terry Winders, CLP, has been a teacher, consultant, expert witness for the leasing industry for thirty years and can be reached at leaseconsulting@msn.com or 502-327-8666.
He invites your questions and queries.
Previous #102 Columns:
http://www.leasingnews.org/Conscious-Top%20Stories/Leasing_102/Index.htm
(This ad is a "trade" for the writing of this column. Opinions
contained in the column are those of Mr. Terry Winders, CLP)
--------------------------------------------------------------

Top Stories --July 21-July 25
Here are the top ten stories most "opened" by readers last week:
(1) Kit Menkin heard it on the grapevine
http://www.leasingnews.org/archives/July%202008/07-23-08.htm#heard
(2) Irwin to close US operation
http://www.leasingnews.org/archives/July%202008/07-25-08.htm#icf
(3) NAELB Assoc. Management President Passes Away
http://www.leasingnews.org/archives/July%202008/07-23-08.htm#pass
(4) American Funding Group is new name
http://www.leasingnews.org/archives/July%202008/07-25-08.htm#afg
(5) Leasing 102 by Mr. Terry Winders, CLP
Landlord/Mortgage Waivers Today
http://www.leasingnews.org/archives/July%202008/07-21-08.htm#102
(6) Sales makes it Happen—by Christopher Menkin
"Types of Leases being used on the Street"
http://www.leasingnews.org/archives/July%202008/07-23-08.htm#sales
(7) Correction: Freddie Mac CEO $20 Million
http://www.leasingnews.org/archives/July%202008/07-21-08.htm#error
(8) Citigroup eliminated 6,000 jobs
http://www.usatoday.com/money/companies/earnings/2008-07-18-citigroup-earnings_N.htm
(9) Beware of Net banking traps
http://timesofindia.indiatimes.com/Business/Beware_of_Net_banking_traps/
articleshow/3273199.cms
(10) Taking a look at 'good' credit
http://www.leasingnews.org/archives/July%202008/07-21-08.htm#look
Extra (not included for technical reasons)
Irwin Now Exits Direct Leasing Business--- Unit sold to Sociabank
http://www.leasingnews.org/archives/July%202008/07-24-08_extra.htm
--------------------------------------------------------------

New Google Feature—Good, Bad, and the…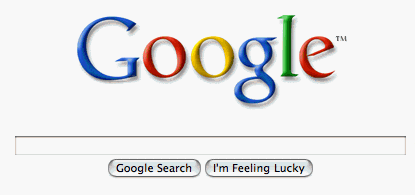 There is a good and bad view on Google's new feature. The ugly also exists. The latest feature allows you to type a telephone number into the search bar with the results of address, map availability, and in many instances, much more information.
In addition to the person's name and address, you can get other related companies, addresses, and information. It works even on some unlisted number. If you hit the icon map, it gives you a map of telephone address. Often an aerial view of the location is included
( you can get one, by using their "web" options.)
The advantages are verifying a business, a former business, other fast information before ordering a more detailed report; plus previous addresses, in many cases.
You can also often bring up information about a company just by typing their address into the Google URL. It often acts as a reverse directory listing for both telephone numbers and addresses.
The disadvantages are the sharing of your personal information on the internet. The system also has wrong zip code information, and may bring you to the wrong location. It also has wrong information on the address, perhaps based on the previous user of a telephone number user. It seems to work best on longer used telephone numbers than new ones.
You can remove your name from the program, but not the address or other information. Google says your phone number will be removed, but it is the phone number with your name. The related searches still have the address, map and other related information.
Try it. Go to Google. Type in a friend's full telephone number or a business full telephone number. It works also on many unlisted telephone numbers. If you then hit Map, you will get a map to the person's house. The "web" view may not be current or "live," but it depends on the city, meaning larger cities or areas visited more than others appears to have more up-to-date information.
Removal Procedure:
"If your phone number appears as a Google PhoneBook result, a phone icon will be displayed to the left of the listing. To remove your phone number from the Google PhoneBook,
please fill out the form at http://www.google.com/help/pbremoval.html.
PhoneBook removal request are processed within 48 hours. Please note that this removal is permanent and that it's not possible to add your phone number again in the future.
"If your contact information appears as part of a local listing on Google Maps, a map will be displayed to the left of the listing. For information about changing a listing on Google Maps, or to contact the Google Maps support team, please check out the Google Maps Help Center.
"If you don't see a phone icon or a map, then your number appears in our Google Web Search results. If this is the case, a third party published your number on a publicly available website, and you'll need to contact the webmaster of the site to remove your phone number from Google. Once the webmaster of the non-Google site removes your phone number from the live page and we crawl that page again, our search results will reflect the change. If the webmaster makes changes and you need us to expedite the removal of the cached copy, please submit your request using our webpage removal request tool. For help submitting your removal request, please review our instructions for using the webpage removal request tool."
Note these are the sponsors on the page:
Sponsored Links

Find Any Phone Number
Get Name, Address, City, State, Zip
For Any Cell or Landline Phone
Phone.Addresses.com
Free Reverse 352 # Lookup
Get Full Owner Information
For This 352 Phone Number
FreeCellPhoneTracer.com
Lookup This 408 Phone #
Instant Info About Any 408 Phone #
Works On Cell & Unpublished Numbers
408.QuickPhoneSearch.Com/CA
Free Reverse Lookups
Search by Name, Number, Area Code
Zip Code, Reverse & More. All Free!
www.WhitePages.com
Searches will also bring you up to other advertisers who offer to do further searches for a fee.
--------------------------------------------------------------

NAELB Western Regional Meeting Agenda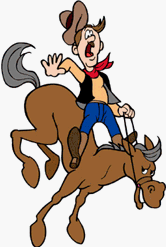 September 5-6, 2008
Hilton Orange County/Costa Mesa
Costa Mesa, California
National Association of Equipment Leasing
Brokers Western Regional Meeting Agenda:
http://leasingnews.org/PDF/2008%20Western%20Regional%20Registration%20Brochure.pdf
2008 Western Regional Exhibitors
(at press time)
ABCO Leasing, Inc.
ACC Capital Corporation
Affiliated Investment Group, Inc.
Allegiant Partners Incorporated
Amerisource Funding
Axis Capital, Inc.
BSB Leasing, Inc.
Balboa Capital
Bank of the West
Baystone Financial Group
Bibby Financial Services, Inc.
Dakota Financial, LLC
ECS Financial Services
Enterprise Funding Group
Equipment Finance Partners
Equipment Lessors Protection Association
Evans National Leasing
Financial Pacific Leasing
Government Leasing Company
LEAF Financial Corporation
Litehaus Systems, Inc.
Mesa Leasing, Inc.
MicroBilt Corporation
P & L Capital Corporation, Inc.
Padco Financial Services, Inc.
Pawnee Leasing Corporation
Pentech Financial Services, Inc.
Pinnacle Business Finance
Pioneer Capital Corporation
Preferred Business Solutions
Puget Sound Leasing, a Division of First Sound Bank
Quail Capital
Standard Professional Services, LLC
SunBridge Capital, Inc.
TEAM Funding Solutions
Tetra Financial Group
TimePayment Corporation
Transportation Capital
Union Capital Partners
U.S. Bank Manifest Funding Services

--------------------------------------------------------------

Leasing Industry Help Wanted
National Account Manager

Arizona * California * Illinois * Minnesota

TOP PERFORMERS ONLY
SINCE 1995
National Account Manager
60% commission. APP only to $ 250,000. No industry/geo restrictions. Tremendous flexibility/freedom: your home office or our regional offices. BJohnson@Alliancecap.com


Sales Representative


Sales Representative
We're a progressive leasing company with ambitious growth plans for 2008. If you're a proven sales rep in the small ticket arena and ready to join a winning team, contact us immediately. We offer a competitive comp plan, amazing work environment, and have strong relationships with the major funding sources.
E-mail: recruiter@gen-cap.com .
About the Company: Genesis Commercial Capital, LLC; Irvine, CA
Vendor Sales Specialists


VENDOR SALES SPECIALISTS
LEASING SALES PROFESSIONALS
Like selling vendor programs and large transactions?
Enjoy international financing programs?
Prefer the advantages of a commission only environment with the security of health and welfare benefits?
CLICK HERE to find out how to have fun again.

About the company: Located on the water in
beautiful Newport Beach, California.The environment is positive.

Growing vendor based equipment leasing company
Learn our value proposition
2 Years Sales or Related Exp.
College Degree Preferred
You will work with people
that you can trust and respect
Click here to learn more


Please see our Job Wanted section for possible new employees.
--------------------------------------------------------------

Internet to hit full capacity by 2010
By Andrew Donoghue
Special to CNET News.com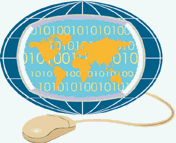 U.S. telecommunications giant AT&T has claimed that, without investment, the Internet's current network architecture will reach the limits of its capacity by 2010.
Speaking at a Westminster eForum on Web 2.0 in London, Jim Cicconi, vice president of legislative affairs for AT&T, warned that the current systems that constitute the Internet will not be able to cope with the increasing amounts of video and user-generated content being uploaded.
"The surge in online content is at the center of the most dramatic changes affecting the Internet today," he said. "In three years' time, 20 typical households will generate more traffic than the entire Internet today."
Cicconi, who was speaking at the event as part of a wider series of meetings with U.K. government officials, said that at least $55 billion worth of investment was needed in new infrastructure in the next three years in the U.S. alone, with the figure rising to $130 billion to improve the network worldwide.
"We are going to be butting up against the physical capacity of the Internet by 2010," he said.
He claimed that the "unprecedented new wave of broadband traffic" would increase 50-fold by 2015 and that AT&T is investing $19 billion to maintain its network and upgrade its backbone network.
Cicconi added that more demand for high-definition video will put an increasing strain on the Internet infrastructure. "Eight hours of video is loaded onto YouTube every minute. Everything will become HD very soon, and HD is 7 to 10 times more bandwidth-hungry than typical video today. Video will be 80 percent of all traffic by 2010, up from 30 percent today," he said.
(Leasing News provides this ad "gratis" as a means
to help support the growth of Lease Police)
--------------------------------------------------------------

Pulcrano sees internet news media replacing print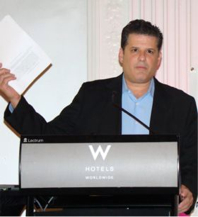 Leasing News Advisory Board member Dan Pulcrano, President of Boulevards New Media and Metro, was the featured speaker at 2008 GeoDomain Expo in Chicago, Illinois. He gave what was reported as a geodomain "State of the Union" talk touching on the rapid changes in the media world that are working to the advantage of domain owners and geo domain owners in particular.
Pulcrano discussed how his company is building a network with their wholly-owned large city geo domains (including SanFrancisco.com, LosAngeles.com, Dallas.com and many others) that taken as a whole, now ranks among the world's top 360 web properties according to Quantcast. Boulevards itself is now in the top 500 Google count, giving it a great advantage and further discounts, meaning additional advertising revenue.
"The largest city .com sale we've seen in the past year was Melbourne.com at $700,000. Another large Australian city domain, Perth.com, sold for $200,000. When you think that some large city newspapers are losing $200,000 every week, that looks like an exceptional bargain to me.
"However, even though [newspapers] can still produce the content, they've yet to come to grips with the fact that they are no longer using a viable platform. Simply putting the name of their paper on the web isn't enough because that brand is not familiar to the new generation that has grown up on the web. That generation didn't read the Chicago Tribune, for example, so that name on the web carries little weight with them. Chicago.com on the other hand, in their web-based world is a very powerful natural brand for news and information about Chicago."
Pulcrano discussed how his company is building a network with their wholly owned large city geo domains (including SanFrancisco.com, LosAngeles.com, Dallas.com and many others) that taken as a whole, now ranks among the world's top 360 web properties according to Quantcast.
"With newspapers in a tailspin that they might not be able to recover from — and other traditional media stalwarts like magazines, radio and TV losing audience to the Internet — local city geodomain owners have a chance to take a pre-eminent position in their communities. From their domain platform they can deliver all forms of media, print, audio and video in one convenient location. When you couple that capacity with the unforgettable brand name of the city itself (a la NewYorkCity.com, LosAngeles.com, etc.) you have a truly powerful combination that could end up being the dominant force in the new media world ahead.
--------------------------------------------------------------

"World Leasing News is a separate entity and not affiliated with Leasing News "
News Briefs----
Feds Close a Nevada and California Bank
http://www.washingtonpost.com/wp-dyn/content/article/2008/07/25/AR2008072503815.html
Worried Banks Sharply Reduce Business Loans
http://www.nytimes.com/2008/07/28/business/economy/28credit.html?_r=1&hp&oref=slogin
After billion-dollar losses, what's next for National City and KeyCorp?
http://blog.cleveland.com/business/2008/07/after_billiondollar_losses_wha.html
Plummeting Resale Values Lead Chrysler to End Leases
http://www.nytimes.com/2008/07/26/business/26auto.html?em&ex=1217217600&
en=8e6f62e87fb21b2d&ei=5087%0A
Former Employees of Google Prepare Rival Search Engine
http://www.nytimes.com/2008/07/28/technology/28cool.html?ref=business
'Dark Knight' sets new record for reaching $300M
http://www.signonsandiego.com/news/business/20080727-1145-ca-boxoffice.html
--------------------------------------------------------------

Fire News

Fire burns out of control near Yosemite as hundreds are evacuated
http://www.sfgate.com/cgi-bin/article.cgi?f=/c/a/2008/07/27/BASS120G0P.DTL&tsp=1
http://www.fire.ca.gov/index_incidents.php
Big Sur:
www.surfire2008.org/
---------------------------------------------------------------


You May have Missed---
Steve Job's Talks about his Health in telephone call to NY Times writer
http://www.nytimes.com/2008/07/26/business/26nocera.html?_r=2&sq=steve%20jobs&
st=cse&adxnnl=1&oref=slogin&scp=2&pagewanted=print&adxnnlx=1217116813-BD9GWg
wmeNs/iLnscs2QYg&oref=slogin
----------------------------------------------------------------


California Nuts Briefs---
Governor Schwarzenegger vetoes climate change curriculum
http://www.mercurynews.com/politics/ci_10010291?nclick_check=1
----------------------------------------------------------------

(This is a free "ad" for our good friends the Bateman's,
proprietors of Thunder Mountain Kona coffee)

"Gimme that Wine"
Ruling Turns a Village of Winemakers on Itself
http://www.nytimes.com/2008/07/24/world/europe/24bordeaux.html?ref=dining
New CA Law Increases Wineries' Wine-Tasting Privileges – And Risks
http://www.nossaman.com/showealert.aspx?show=4886
Growing Pains in Los Olivos
http://www.winesandvines.com/template.cfm?section=news&content=57222
Sonoma importer of Bulgarian wines tops $1M in Internet sales
http://www.bizjournals.com/sanfrancisco/stories/2008/07/21/daily57.html
Longtime Cucamonga Valley vineyard owner dies
http://www.redlandsdailyfacts.com/sanbernardinocounty/ci_9976284
Wine Prices by vintage
http://www.winezap.com
http://www.wine-searcher.com/
US/International Wine Events
http://www.localwineevents.com/
Winery Atlas
http://www.carterhouse.com/atlas
Leasing News Wine & Spirits Page
http://two.leasingnews.org/Recommendations/wnensprts.htm
The London International Vintners Exchange (Liv-ex) is an electronic exchange for fine wine.
http://www.liv-ex.com/
----------------------------------------------------------------

Calendar Events This Day
Hamburger Day
http://homeschooling.about.com/od/unitssubjgeog/ss/louislunch.htm
National Milk Chocolate Day
http://holidayinsights.com/moreholidays/July/milkchocolateday.htm
Peru: Independent Day
San Martin declared independence from Spain on this day in 1821. After the final defeat of Spanish troops by Simon Bolivar in 1824, Spanish rule ended.
Virgin Islands: Hurricane Supplication Day
Legal holiday. Population attends churches to pray for protecton from hurricanes.
Saint feast Days
http://www.catholic.org/saints/f_day/jul.php
----------------------------------------------------------------

USA Chocolate Timeline:
1765: Chocolate was introduced into the United States 765 when cocoa beans were brought from the West Indies to Dorchester, Massachusetts.
1824: John Cadbury, an English Quaker, begins roasting and grinding chocolate beans to sell in his tea and coffee shop. In 1842 Cadbury's Chocolate Company in England creates the first chocolate bar.
1875: A Swiss chocolate maker, Daniel Peter, mixes Henri Nestle's con- densed milk with chocolate and the two men found a company to manufacture the first milk chocolate.
1894: Milton Hershey adds a line of chocolate to his caramel manufacturing business. Soon he invents the Hershey Bar by experimenting with milk chocolate. Hershey's Cocoa appears next.
1896: Leonard Hershfield invents the Tootsie Roll, named after his daughter.
1897: Brownies are first mentioned in print, listed for sale in the Sears, Roebuck and Co. catalogue.
About 1900: A machine called the enrober is invented to replace the task of hand-dipping chocolate.
1930: Franklin Mars invents the Snickers Bar.
1939: Nestle introduces semisweet chocolate morsels.
1940: The Mars Company invents M&M's for soldiers going to World War II.
----------------------------------------------------------------

Today's Top Event in History
1900 -- Louis Lassen of Louis' Lunch in New Haven, Conn., reportedly created the hamburger sandwich when he tossed a grilled beef patty between two slices of white bread for a customer in a hurry.
http://www.npr.org/programs/morning/features/patc/hamburger/
http://whatscookingamerica.net/History/HamburgerHistory.htm
[headlines]
----------------------------------------------------------------

This Day in American History
1746-Thomas Heyward birthday, American Revolutionary soldier, signer of the Declaration of Independence. Died Mar 6, 1809.
http://virtualology.com/thomasheyward.com/
http://www.colonialhall.com/heyward/heyward.asp
1777-Vermont enacted the first universal voting rights to freemen without restriction as to property or wealth. The state constitution adopted at a general convention at Windsor, VT., permitted all freemen who were natural-born citizens over 21 years of age to elect officers and to be elected to office.
1841- Forces from the national bank movement received a glimmer of hope as the Senate narrowly passed the Fiscal Bank Bill. An initiative of the embattled Whig party, this bill called for the creation of the Fiscal Bank of the United States, a federal financial institution to be located in the District of Columbia. The bank's starchy name barely disguised the ideological intent of its inventors: the Whigs sought nothing less than the revival of the Second Bank of the United States, the ill-fated institution that Andrew Jackson had putatively killed in the name of states' rights earlier in the 1830s. The bill to establish a Fiscal Bank of the U.S. was introduced in the Senate, an approved this day by the Senate and the House, August 6. For a brief spell during the summer of 1841, it looked as though the Whigs would have their day; however, despite the Fiscal Bank Bill passing through the House in early August, the legislation--and its Whig advocates--was doomed to failure. On August 16, President John Tyler, a staunch state supporter, announced that he was vetoing the bill. The legislation bounced back to the Senate, but the Whigs failed to marshal sufficient support to override Tyler's veto.
The Whig leadership was enraged by Tyler's veto. They believed Tyler had agreed to sign the bill and that he had reneged on a promise
1858-Four British and American ships spliced a telegraph cable together on this day in 1858, then set sail for home the following day. The cable was laid out until the ships reached Ireland and Newfoundland. The cable, which stretched more than 1,950 miles and was laid as deep as two miles under the ocean in some places, established transatlantic telegraph communication, and an initial message was exchanged by President James Buchanan and Queen Victoria in August. However, the cable's weak signal was insufficient for regular communication and service ended on September 1.
1864-Confederates under General John Bell Hood make a third attempt to break General William T. Sherman's hold on Atlanta. Like the first two, this attack failed, destroying the Confederate Army of Tennessee's offensive capabilities.
Hood had replaced Joseph Johnston as commander of the Army of Tennessee on July 18, 1864, because Johnston had failed to keep Sherman away from Atlanta. Upon assuming command of the army, Hood quickly scrapped Johnston's defensive strategy and attacked Sherman, first on July 20 at Peachtree Creek, and then on July 22 at the Battle of Atlanta. Both failed, but that did not deter Hood from making another attempt to break the Union hold on the important Southern city. When Sherman sent General Oliver O. Howard southeast of Atlanta to cut the Macon and Western Railroad, one of the remaining supply lines, Hood sent Stephen D. Lee's corps to block the move. Lee attacked at Ezra Church, but the battle did not go as planned for the Confederates. Instead of striking the Union flank, Lee's corps hit the Union center, where the Yankee troops were positioned behind barricades made from logs and pews taken from the church. Throughout the afternoon, Lee made several attacks on the Union lines. Each was turned back, and Lee was not able to get around the Union flank. The battle was costly for an army that was already outnumbered. Lee lost 3,000 men to the Union's 630. More important, Hood lost his offensive capability. For the next month, he could do no more than sit in trenches around Atlanta and wait for Sherman to deal him the knockout blow.
http://www.civilwarlandscapes.org/cwla/states/ga/ez/ez.htm
1868-14th amendment ratified, former slaves become United States citizens.
Having been ratified by the required two-thirds of the states, the 14th Amendment is added to the US Constitution. The amendment extends citizenship to "all persons born or naturalized in the United States' including former slaves recently emancipated by the 13th Amendment. It also ensures that not state shall "deprive any person of life, liberty, or property, without due process of law; nor deny to any person within its jurisdiction the equal protection of the laws."
http://memory.loc.gov/ammem/today/jul28.html
1900 -- Louis Lassen of Louis' Lunch in New Haven, Conn., reportedly created the hamburger sandwich when he tossed a grilled beef patty between two slices of white bread for a customer in a hurry.
http://www.npr.org/programs/morning/features/patc/hamburger/
http://whatscookingamerica.net/History/HamburgerHistory.htm
1901-Birthday of Rudy Valle. American singer, saxophone player and radio idol of millions during the 1930s. Born Hubert Prior Vallee, at Island Pond, VT, the crooner used a megaphone to amplify his voice and introduced his performances with the salutation, "Heigh-ho-everybody!" Vallee appeared in a number of movies, including How to Succeed in Business Without Really Trying. Among his best-remembered songs are "I'm Just a Vagabond Lover," "Cheerful Little Earful," "Say It Isn't So" and his signature song, "My Time Is Your Time." Vallee died at age 84 at North Hollywood, CA, July 3, 1986. 1891-Birthday of blues singer Mary McBride, Algiers, LA
1903-The Saint Luke Penny Savings Bank, Richmond, VA, was founded by the first bank president who was a woman, Maggie Lena Walker, the daughter of an African-American salve. It had a paid-in capital of $25,000. The first day's deposits exceeded $8,000. the bank later became the Consolidated Bank and Trust Company. She died December 15, 1934.
http://www.distinguishedwomen.com/biographies/walker-ml.html
http://www.search.eb.com/women/articles/Walker_Maggie_Lena.html
http://www.nps.gov/malw/details.htm
1904-brithday of Ikey Banjo" Robinson, Dublin VA. Died Oct 25, 1990
http://www.jazzbanjo.com/jbartist/artists/bikey.htm
http://www.redhotjazz.com/ikeywc5.html
http://www.rainerjazz.com/Interpreten/Robinson_I_003.htm
http://www.venerablemusic.com/JazzN-ZRecordPages/DOCU_1508.htm
1914-World War I beings. Archduke Francis Ferdinand of Austria-Hungary and his wife were assassinated at Sarajevo, Bosnia, by a Serbian nationalist June 28, 1914, touching off the conflict that became WWI. Austria-Hungary declared war on Serbia July 28, the formal beginning of the war. Within weeks, Germany entered the war on the side of Austria-Hungary and Russia, France and Great Britain on the side of Serbia.
1907- Birthday of Leon Prima trumpet New Orleans LA, died 1985.
older brother of Louis Prima was also a trumpeter & band leader; Leon ran several Bourbon Street night spots, including the Shim Sham Club (229 Bourbon) and the 500 Club (whose house band was led by Sam Butera - before Sam headed to Las Vegas to join Louis Prima's band in 1954) http://www.lib.umd.edu/LAB/JERRYLEE/bands/fi/00000032.html
1924-Birthday of tenor sax player Corky Corcoran, Tacoma, WA Died October 3, 1979.
http://shopping.yahoo.com/shop?d=product&id=1927148788
http://www.thejukejoint.com/corkycorcoran.html
http://www.classicjazzguitar.com/albums/artist_album.jsp?album=897
1929-birthday of Jacqueline Bouvier Kennedy Onassis. She studied at Vassar, the Sorbonne, and George Washington University before marrying John Kennedy.
She was basically a shy and retiring person who was hounded by the paparazzi. She was particularly admired for her dignified elegance and cool composure after the assassination (Nov. 22, 1963) of her husband President John F. Kennedy.
She is buried next to JFK and her first son at Arlington cemetery. She became a working editor for a major publishing company and raised her two Kennedy children away from the public eye and away from scandal.
(lower half of: http://memory.loc.gov/ammem/today/jul28.html )
1930 -114ø F (46ø C), Greensburg, Kentucky (state record)
1931-Congress makes "The Star-Spangled Banner" our 2nd national anthem
http://lcweb.loc.gov/exhibits/treasures/trm065.html
1932- Some 15,000 unemployed veterans of World War I marched on Washington, DC, in the summer of 1932, demanding payment of a war bonus. After two months' encampment in Washington's Anacostia Flats, eviction of the bonus marchers by the US Army was ordered by President Herbert Hoover. Under the leadership of General Douglas MacArthur, Major Dwight D. Eisenhower and Major George S. Patton, Jr (among others), cavalry, tanks and infantry attacked. Fixed bayonets, tear gas and the burning of the veterans' tents hastened the end of the confrontation. One death was reported.
1933- The first singing telegram, said to have been delivered to singer Rudy Vallee on his 32nd birthday. Early singing telegrams often were delivered in person by uniformed messengers on bicycle. Later they were usually sung over the telephone.
1934- 118ø F (48ø C), Orofino, Idaho (state record)
1936-Birthday of bassist Jim Hughart Minneapolis MN
http://www.jazzography.com/gallery/Jimmy_Hughart.html
http://rewards.artistdirect.com/music/artist/card/0,,446232,00.html
1938 -For the second consecutive day, Hank Greenberg hits two homers in one day. The Tiger first baseman will hit two home runs in the same game a record setting eleven times during the season.
1939 - Accompanied by the Victor Young Orchestra, Judy Garland sang one of the most famous songs of the 20th century. The song "Over the Rainbow," recorded for Decca Records, became Garland's signature tune and will forever be linked with the singing actress. For those who don't know, "Rainbow" was featured as the musical highlight of the hit movie, "The Wizard of Oz".
1941 - Judy Garland, 19, married composer David Rose, 31, in Las Vegas on this date. It was Garland's first marriage.
1943-Birthday of William Warren "Bill" Bradley, former US senator , presidential candidate, and Basketball Hall of Fame forward, born Crystal City, MO.
1943---MORGAN, JOHN C. (Air Mission) Medal of Honor
Rank and organization: Second Lieutenant, U.S. Army Air Corps, 326th Bomber Squadron, 92d Bomber Group. Place and date: Over Europe, 28 July 1943. Entered service at: London, England. Born: 24 August 1914, Vernon, Tex. G.O. No.: 85, 17 December 1943. Citation: For conspicuous gallantry and intrepidity above and beyond the call of duty, while participating on a bombing mission over enemy-occupied continental Europe, 28 July 1943. Prior to reaching the German coast on the way to the target, the B17 airplane in which 2d Lt. Morgan was serving as copilot was attacked by a large force of enemy fighters, during which the oxygen system to the tail, waist, and radio gun positions was knocked out. A frontal attack placed a cannon shell through the windshield, totally shattering it, and the pilot's skull was split open by a .303 caliber shell, leaving him in a crazed condition. The pilot fell over the steering wheel, tightly clamping his arms around it. 2d Lt. Morgan at once grasped the controls from his side and, by sheer strength, pulled the airplane back into formation despite the frantic struggles of the semiconscious pilot. The interphone had been destroyed, rendering it impossible to call for help. At this time the top turret gunner fell to the floor and down through the hatch with his arm shot off at the shoulder and a gaping wound in his side. The waist, tail, and radio gunners had lost consciousness from lack of oxygen and, hearing no fire from their guns, the copilot believed they had bailed out. The wounded pilot still offered desperate resistance in his crazed attempts to fly the airplane. There remained the prospect of flying to and over the target and back to a friendly base wholly unassisted. In the face of this desperate situation, 2d Lt. Officer Morgan made his decision to continue the flight and protect any members of the crew who might still be in the ship and for 2 hours he flew in formation with one hand at the controls and the other holding off the struggling pilot before the navigator entered the steering compartment and relieved the situation. The miraculous and heroic performance of 2d Lt. Morgan on this occasion resulted in the successful completion of a vital bombing mission and the safe return of his airplane and crew.
1945---Top Hits
The More I See You - Dick Haymes
Dream - The Pied Pipers
Sentimental Journey - The Les Brown Orchestra (vocal: Doris Day)
Oklahoma Hills - Jack Guthrie
1949-Birthday of Vida Rochell Blue, former baseball player, born Mansfield, LA.
1951-"Sammy Kaye" television show premiers. CBS's musical program hosted by bandleader Sammy Kaye swayed audiences to swinging tunes on Saturday nights.
1953---Top Hits
Song from Moulin Rouge - The Percy Faith Orchestra
April in Portugal - The Les Baxter Orchestra
I'm Walking Behind You - Eddie Fisher
It's Been So Long - Webb Pierce
1954 - "Billboard's" top spot on the pop singles chart went to The Crew Cuts with "Sh-Boom." The song was a cover of a rhythm and blues recording by The Chords, it would stay at the #1 spot for seven weeks. Many people consider this song to be the first rock 'n' roll record. It wasn't the first ... rock and roll had made it to the music scene long before this. In fact, The Boswell Sisters recorded a song titled, "Rock and Roll" in 1934. However, "Sh-Boom" was the first rock 'n' roll record to make it to the top of the pop charts. (The Chords' version became the first rock-related hit in Great Britain.) Purists consider "Rock Around the Clock" to be the first, true #1 rock 'n' roll hit. However, it didn't hit the top of the charts until one year after "Sh-Boom".
1954 - Walt Disney's Alice in Wonderland was released in theaters. The animated film took five years to complete at an estimated cost of $3 million (1951). Elia Kazan's powerful film, On the Waterfront, starring Marlon Brando, premiered in New York. It later won Oscars for Best Picture, Best Director, and Best Actor.
1957- Jerry Lee Lewis makes his television debut on "The Steve Allen Show." Lewis is booked for two more appearances.
1958 - Three years after "Cherry Pink and Apple Blossom White" reached #1, Cuban- born bandleader Perez Prado was again at #1 with "Patricia". Because of his Latin inspired instrumentals, Prado was known as the Mambo King.
1961---Top Hits
Tossin' and Turnin' - Bobby Lewis
The Boll Weevil Song - Brook Benton
Yellow Bird - Arthur Lyman Group
Heartbreak U.S.A. - Kitty Wells
1962- Tommy Roe's "Sheila" enters the Hot 100 at #93. It will top the charts by September 1.
1964-Spacestone Ranger photo's from the moon. Unmanned moon probe transmitted back to Earth 4,308 close-up photographs of moon.
1968--*CARON, WAYNE MAURICE Medal of Honor
Rank and organization: Hospital Corpsman Third Class, U.S. Navy, Headquarters and Service Company, 3d Battalion, 7th Marines, 1st Marine Division (Rein), FMF. Place and date: Quang Nam Province, Republic of Vietnam, 28 July 1968. Entered service at: Boston, Mass. Born: 2 November 1946, Middleboro, Mass. Citation: For conspicuous gallantry and intrepidity at the risk of his life above and beyond the call of duty while serving as platoon corpsman with Company K, during combat operations against enemy forces. While on a sweep through an open rice field HC3c. Caron's unit started receiving enemy small arms fire. Upon seeing 2 marine casualties fall, he immediately ran forward to render first aid, but found that they were dead. At this time, the platoon was taken under intense small-arms and automatic weapons fire, sustaining additional casualties. As he moved to the aid of his wounded comrades, HC3c. Caron was hit in the arm by enemy fire. Although knocked to the ground, he regained his feet and continued to the injured marines. He rendered medical assistance to the first marine he reached, who was grievously wounded, and undoubtedly was instrumental in saving the man's life. HC3c. Caron then ran toward the second wounded marine, but was again hit by enemy fire, this time in the leg. Nonetheless, he crawled the remaining distance and provided medical aid for this severely wounded man. HC3c. Caron started to make his way to yet another injured comrade, when he was again struck by enemy small-arms fire. Courageously and with unbelievable determination, HC3c. Caron continued his attempt to reach the third marine until he was killed by an enemy rocket round. His inspiring valor, steadfast determination and selfless dedication in the face of extreme danger, sustain and enhance the finest traditions of the U.S. Naval Service.
1969---Top Hits
In the Year 2525 - Zager & Evans
Crystal Blue Persuasion - Tommy James & The Shondells
My Cherie Amour - Stevie Wonder
Johnny B. Goode - Buck Owens
1972-Spacelab 3. Alan L. Bean, Owen K. Garriott and Jack R. Lousma started 59-day mission in the space station to test man's space flight endurance. Pacific splashdown Sept 25.
1973 - Exactly one year after their first date, television's "Six Million Dollar Man", Lee Majors, married "Charlie's Angels", Farrah Fawcett. On the campus of the University of Texas, newly Farrah Fawcett-Majors was deemed one of the 10 most beautiful. Farrah and Majors are no longer married.
1973-One of the largest rock festivals of all time is held at the Watkins Glen raceway. More than 600,000 show up for one day of music with the Grateful Dead, the Band and the Allman Brothers.
1976- Steve Miller Band's "Fly Like an Eagle" goes gold, on its way to platinum. The album features huge hits as the title track (which makes it to number two), "Rock'n Me" (goes number one later in the year), "Jet Airliner" (#8 in 1977) and "Take the Money and Run" (#11 this month).
1977---Top Hits
Looks like We Made It - Barry Manilow
I Just Want to Be Your Everything - Andy Gibb
I'm in You - Peter Frampton
It was Almost like a Song - Ronnie Milsap
1979- Cubs' slugger Dave Kingman becomes the sixth player in major league history to hit three home runs in one game twice in one season. The Mets win the game, 6-4.
1984 - In Southern California, the 23rd Summer Olympic Games opened at the Los Angeles Coliseum. The head of the United States Olympic Committee, Peter V. Uberroth, welcomed 7,800 athletes from 140 nations in 3-1/2 hour long opening ceremonies.
1984- Pete Rose passes Ty Cobb as the all-time single leader as he collects his 3,053rd off Steve Carlton in a 6-1 Expo victory over the Phillies.
1985---Top Hits
Everytime You Go Away - Paul Young
Shout - Tears For Fears
You Give Good Love - Whitney Houston
Love Don't Care (Whose Heart It Breaks) - Earl Thomas Conley
1988 - Thunderstorms drenched Wilmington, NC, with 3.33 inches of rain, bringing their monthly total 14.46 inches. Seven cities in Michigan and Minnesota reported record high temperatures for the date. Marquette, MI, hit 99 degrees, and the record high of 94 degrees at Flint MI was their tenth of the month
1991-Dennis Martinez of the Montreal Expos pitched a perfect game, defeating the Los Angeles Dodgers,2-0, in Dodgers Stadium.
1994 - Coincidences abounded in major league baseball. Kenny Rogers tossed major league's 14th perfect game in history on what was three years to the day since the previous time this same event happened. This time it was in an American League game where Texas beat California, 4-0. Ten years before on September 30, 1984, the same two teams played when the 11th perfect game was pitched. Mike Witt was the pitcher and the winning team was reversed.
1996 - A pipe bomb hidden in a backpack exploded during evening festivities at the Centennial Olympic Park in Atlanta, Georgia, killing 2 people and injuring more than 100. The explosion occurred around 1:00 a.m., which doubtlessly prevented more Olympic visitors from being killed or injured. The F.B.I. was investigating leads.
1998- Sammy Sosa hits his first career grand slam establishing the mark for most career homers before hitting a grand slam (246).
1998 - Monument Records released the Dixie Chicks' country single "Wide Open Spaces".
1999- Pete Townshend plays at the Supper Club in New York to showcase his upcoming album, Pete Townshend Live: A Benefit For Maryville Academy. Pearl Jam's Eddie Vedder joins Townshend on stage to perform a number of songs including "Magic Bus," "Heart To Hang Onto" and the Pearl Jam classic, "Better Man."
2000- Toronto skipper Jim Fregosi wins his 1,000th game as a big league manager as the Blue Jays beat the
Mariners, 7-2.
2002-- During his induction speech at the Hall of Fame ceremonies in Cooperstown, with the song Somewhere Over the Rainbow playing in the background and a copy of 'The Wizard of Oz' in his hands, Ozzie Smith compares his baseball career to Dorothy's away trip from Kansas. Citing the recipe for his success during his 19-year career with Cardinals and Padres, the 47-year-old tells the crowd he had the mind to dream, which the Scarecrow cherished, a heart to believe, which the Tin Man wanted, and courage, which the Lion lacked, in order to persevere.
--------------------------------------------------------------

Baseball Poem

"A clever runner steals a base." - James J. Metcalfe
James J. Metcalfe was a widely syndicated columnist for the Chicago Sun-Times and a German-American poet that put together a very nice poem that truly does catch the essence of the game in a most eloquent manner.

Baseball
by James J. Metcalfe ©

Published: Unknown (Unknown)

The game of baseball is the king
Of all the games we play
And it is one pursuit that is
Distinctly U.S.A.
The people swarm into the stands
To watch their favorite teams
And munch their hot dogs when their lungs
Are not engaged in screams
The pitcher hurls the horsehide and
The batter gets a hit
Or else the ball goes sailing and
Some fielder smothers it
A clever runner steals a base
A player takes a walk
Or managers and umpires
Decide to have a talk
The crowd is gay or gloomy or
Completely in suspense
But it goes wild when someone knocks
The ball beyond the fence.
--------------------------------------------------------------

SuDoku
The object is to insert the numbers in the boxes to satisfy only one condition: each row, column and 3x3 box must contain the digits 1 through 9 exactly once. What could be simpler?
http://leasingnews.org/Soduku/soduko-main.htm
--------------------------------------------------------------

Daily Puzzle
How to play:
http://www.setgame.com/set/puzzle_frame.htm
Refresh for current date:
http://www.setgame.com/set/puzzle_frame.htm
--------------------------------------------------------------


http://www.gasbuddy.com/
http://www.gasbuddy.com/GB_Map_Gas_Prices.aspx
http://www.gasbuddy.com/GB_Mobile_Instructions.aspx
--------------------------------------------------------------

Weather
See USA map, click to specific area, no commercials
--------------------------------------------------------------

Traffic Live---
Real Time Traffic Information
You can save up to 20 different routes and check them out
with one click, or type in a new route to learn the traffic live.
--------------------------------------------------------------

News on Line---Internet Newspapers
Orange County, California
http://www.ocbj.com/industry.asp?cID=2
*Other on line newspapers:
http://www.leasingnews.org/Newspapers.htm
--------------------------------