About the company: Located on the water in
beautiful Newport Beach, California.The environment is positive.

Growing vendor based equipment leasing company
Learn our value proposition
2 Years Sales or Related Exp.
College Degree Preferred
You will work with people
that you can trust and respect
Click here to learn more


Wednesday, July 30, 2008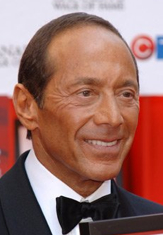 Paul Anka was born July 30, 1941 in Ottawa, Ontario, Canada. At age 17 he was he was a teen idol, writing his own songs: "Diana," 'You Are My Destiny," "Lonely Boy," "Put Your Head On My Shoulder," "It's Time To Cry," "Puppy Love," and "My Home Town,""(You're) Having Our Baby."
Anka wrote a number of songs for others including "My Way," Frank Sinatra's signature song. He also wrote "It Doesn't Matter Anymore" released by Buddy Holly just before his death. "She's A Lady" was a million seller for Tom Jones.
http://www.paulanka.com/html/index.php
Headlines---
Classified Ads---Asset Management
California Earthquake
New Hires---Promotions
Classified Ads---Help Wanted
Help Wanted Ad Special Expires Aug. 4
Sales makes it Happen—by Charlie Lester
"The Receptionist"
IT Conference, August 20-21, Chicago
Menkin presents Award to Randy Brook
NVLA Conference Report by C.Menkin
Legal & Legislative Issues/Accounting
GMC/Ford Tighten Leasing Practices
GMAC: No auto leasing in Canada
CIT Sees Brighter Days?
Collapse of crucial global bank talks
India's central bank tightens money
Mervyns files for Chapter 11
Bennigan's files for bankruptcy
Starbucks to eliminate 1,000 more jobs
News Briefs---
CalFireNews—Yosemite Fire
You May have Missed---
Sports Briefs---
"Gimme that Wine"
Calendar Events
Snapple Real Facts
Today's Top Event in History
This Day in American History
Baseball Poem
SuDoku
Daily Puzzle
GasBuddy
Weather, USA or specific area
Traffic Live----
News on Line---Internet Newspapers
Chino Hills, California
######## surrounding the article denotes it is a "press release"
-----------------------------------------------------------------

Classified Ads---Asset Management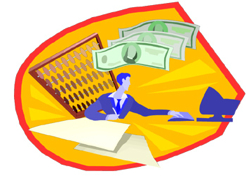 Massachusetts, MA
Started in credit and collections 30 years ago with a private agency. My skills are negotiating with Attorney's, Insurance Companies & Large & small companies.
cityofpa@earthlink.net | Resume
New York, NY
10+ years in equipment leasing/secured lending. Skilled in management & training, documentation, policy and procedure development & implementation, portfolio reporting. Strong work ethic.
Email: dln1031@nyc.rr.com
Seattle, WA
20 years combined experience in Asset Management and Collections. History of successfully maximizing the residual position through superior negotiation skills and remarketing.
Email: gcsprings@comcast.net
United States
Multi- talented individual looking to relocate back to mainland. Over 20 years of experience in Asset Management, Venture Leasing, Operations and Senior Management Positions.
RESUME | Email: dan@ggpglobal.com

For a full listing of all "job wanted" ads, please go to:
http://www.leasingnews.org/Classified/Jwanted/Jwanted.htm
Leasing Recruiters:
http://www.leasingnews.org/Recruits/index.htm
To place a free "job wanted" ad here, please go to:
http://www.leasingnews.org/Classified/Jwanted/Jwanted-post.htm
--------------------------------------------------------------

California Earthquake
by Christopher Menkin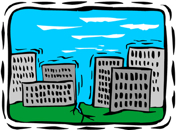 The 5.4 earthquake occurred at 11:42am, PDT, felt all over Southern California, particularly Orange and San Bernardino Counties. I was talking with an attorney in downtown Los Angeles when his secretary interrupted the call they may have to evacuate the building. It was pretty scary. Many leasing companies and other businesses felt it. The center was 29 miles southeast of downtown Los Angeles near Chino Hills, a San Bernardino County city of 80,000. The area was built mostly in the early 1990s with the latest in earthquake-resistant technology.
Californians reacted by sending e-mails and calling friends they were all right. There were some minor aftershocks, but most went back to work when they didn't see any serious damage.
Electricity was on. The telephones were working.

It was not as strong as the 6.7 Northridge earthquake that topped bridges and buildings here on Jan. 17, 1994 or the 7.1 October 17, 1989, Los Gatos, Northern California earthquake, that also had many after shocks (The epicenter was about two miles from where I live.)
The Northridge, California, in the San Fernando Valley in northern Los Angeles killed 60 people, injured more than 7,000, left 20,000 homeless and damaged more than 40,000 buildings.
The quake in the Santa Cruz Mountains near the Loma Prieta Mountains in northern California killed 63 people, caused 3,757 injuries and an estimated $6 billion in property damage. The most severe damage occurred in Oakland and San Francisco about 60 miles (100 km) north, where several sections of major freeways collapsed. Our business was without electricity for four days when we were located in Santa Clara. Telephones were out, too. Cell phones would not work or lines were too busy. Almost all the brick chimneys in downtown Los Gatos collapsed. It was more than a week that business was able to begin to get back to work. Stores were empty of food, water, and even pharmacies were low and unable to fulfill many prescriptions.
Feb 9, 1971 - A magnitude 6.6 quake struck in a sparsely populated area of the San Gabriel Mountains in Southern California. It killed 65 people, injured more than 2,000 and caused property damage estimated at more than $505 million. It was more serious than the one yesterday.
April 18, 1906 - The great San Francisco earthquake measured 7.8 in magnitude and along with resulting fires, killed an estimated 3,000 people and caused $524 million in property losses. It caused the San Andreas Fault to rupture over 267 miles (430 km). Some say a stronger earthquake is due along the San Andreas Fault in the next thirty years. Atel Capital, located in San Francisco, has a complete set-up in Denver, Colorado, ready to go, even partially staffed, should his main office be shut down by a quake.
We're used to the earth moving underneath us in California.
Oh, by the way, today is California Governor Arnold Schwarzenegger's birthday. He is 61, born in 1947 in Graz, Austria.
--------------------------------------------------------------

New Hires---Promotions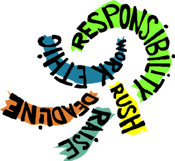 Brad Christensen was named as Broker Relations Manager for ABCO Leasing, based in Portland, Oregon. He formerly was sales and marketing manager with LEAF/Allco in Portland, Oregon. Christensen went to Roseburg High School and is a graduate of Oregon State University. He worked at Amresco Commercial Lending, which was bought out by a group led by Goldman Sachs, Associates Commercial, AT&T and was with the original Pentech Leasing, before it was bought out by Key Bank.
Brian Colburn is the now the VP New Business Development, Mt. Pleasant Capital Corp., Warrendale, PA. He formerly was with Butler Capital.
Daniel J. Krajewski was promoted to national sales manager for Velocity Financial Group, Chicago. He previously was employed by CIT, GE Commercial, Fleet Bank and has 25 years of experience in sales, marketing and management.
Pamela Rossignol was hired as vice president of sales for states of Florida and Georgia by Highline Capital, Boulder, Colorado, a wholly owned subsidiary of Highline Financial Services, Inc. (HFS), an equipment leasing and finance company that was organized in 1979. HFS was a unit of Xerox from 1987 until 1991 and was reacquired by HFS management when Xerox made a strategic decision to exit financial services. She was previously employed at Main Street Bank and Cybex International.
"World Leasing News is a separate entity and not affiliated with Leasing News "
--------------------------------------------------------------

Leasing Industry Help Wanted
National Account Manager

Arizona * California * Illinois * Minnesota

TOP PERFORMERS ONLY
SINCE 1995
National Account Manager
60% commission. APP only to $ 250,000. No industry/geo restrictions. Tremendous flexibility/freedom: your home office or our regional offices. BJohnson@Alliancecap.com


Vendor Sales Specialists


VENDOR SALES SPECIALISTS
LEASING SALES PROFESSIONALS
Like selling vendor programs and large transactions?
Enjoy international financing programs?
Prefer the advantages of a commission only environment with the security of health and welfare benefits?
CLICK HERE to find out how to have fun again.

About the company: Located on the water in
beautiful Newport Beach, California.The environment is positive.

Growing vendor based equipment leasing company
Learn our value proposition
2 Years Sales or Related Exp.
College Degree Preferred
You will work with people
that you can trust and respect
Click here to learn more


Please see our Job Wanted section for possible new employees.
--------------------------------------------------------------

Expires Aug 4---Summer Special 20% off
(plus 31 days, not regular 21 days)
The Leasing News Help Wanted ad special expires this Monday, August 4. There is 20% the regular price plus an extra ten days. After this date, the regular time period and price will go into effect.
kitmenkin@leasingnews.org
More information about "Help Wanted ads:"
http://www.leasingnews.org/Classified/Hwanted/Hwanted-post.htm
--------------------------------------------------------------

Sales Make it Happen --- by Charlie Lester
"The Receptionist"

Everyone is important. Sometimes the person you might think as having the most common, low paying job might be the key to the success of your company.

Here is one from semi-retired Charlie Lester, from LPI Financial, formerly Lease Pro, among others; a dean in our industry, Leasing

News Advisory Board emeritus:

"As part of my initial training with IBM in 1966, I was assigned for a month as an AA to Tom Watson, Sr., the founder of IBM. When we traveled to IBM Branch Offices in the Eastern Region, Mr. Watson would always spend 10-15 minutes with the receptionist before seeing anyone else, including the Branch Manager.

"First of all, he preached that the receptionist was the most important person in the branch. She was the first contact and voice that IBM customers encountered. She set the image for the entire branch. In addition, he believed the receptionist was tuned into branch attitude and spirit. He used the receptionist as a barometer, not as a spy.

"He also had AA's, like me, keep lists of branch receptionists and when there was a receptionist change in a branch, we would alert him and he would call and introduce himself to the new receptionist. Since the receptionist leaving the position had normally been promoted, he would also call her and congratulate her on the promotion.

"Mr. Watson had a profound influence on me since I married the receptionist in the Roanoke, Virginia branch where I started as a salesman. We have been happily married for 36 years; yesterday

(July 29th ) was our anniversary and we are still going strong. I guess Mr. Watson was right."

Sales Makes it Happen articles:
http://www.leasingnews.org/Legacy/index.html
--------------------------------------------------------------

(This is a great opportunity to learn how to make your operation more efficient, cut down on expenses, learn from others in the field, and have a serious discussion with experts and
other users. Editor)
IT Conference, August 20-21, Chicago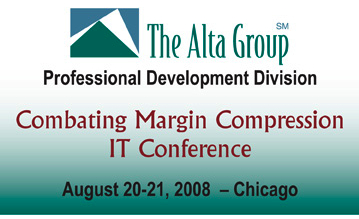 Focusing on the theme, "Combating Margin Compression," speakers will represent industry consultancies, technology providers and equipment leasing and finance companies. Discussion and system exploration will provide a range of information from broad business and strategic viewpoints to technical nuts and bolts. The conference is designed for COOs, CFOs, CIOs, IT managers, risk managers, portfolio/equipment managers, conversion specialists, auditors and quality teams. The Chicago location makes it easy for executives from both coasts to meet face to face,
The cost to attend is $1,295 for participants who have paid registration fees by July 20; $1,495 after that date. Persons interested in registering for the conference can call Kaye Reeder at 801-322-4499 or email kreeder@thealtagroup.com. For more information, visit www.thealtagroup.com.
--------------------------------------------------------------

Menkin presents Award to Randy Brook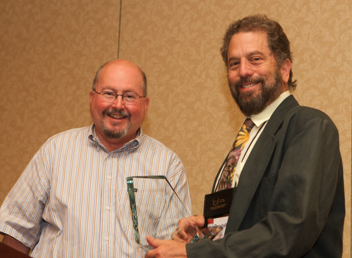 Christopher Menkin, editor/publisher of Leasing News, Inc. presents the 2007 Leasing News Person of the Year Award to retired Senior FTC Attorney Randy Brook at the June 11, 2008 40th year Anniversary Conference of the National Vehicle Leasing Association. Photographs were not available until the publication of NVLA's magazine "LifeLine."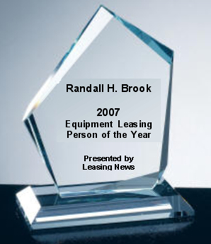 In awarding this honor, Leasing News and its Advisory Board recognizes and appreciates the efforts of those outside the industry that make major contributions positively affecting the well-being of both the lessee and lessor, creditor and debtor.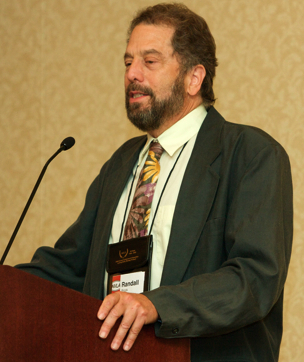 After the presentation, Mr. Brook gave a talk about the FTC and its role in both the vehicle and equipment leasing industries. He brought humor, insight, and was extremely well received by the opening day audience.
In a ride back to the airport, I noted that he still had his identification badge that hung from his neck. I told him I had thrown mine out as I had no further use for it. I asked him why he kept his. He said he was going to wear it at his next visit to a FTC office to show everyone that he was a speaker, welcome at a leasing and finance convention. He said it was a first for a FTC attorney.
--------------------------------------------------------------

NVLA Conference Report by Christopher Menkin

Titled "Looking Back, Moving Forward," I arrived at the JW Marriott Desert Ridge Resort Conference Room in Phoenix, Arizona June 11 just above five minutes before I was to make the presentation to
Randy Brook to the large National Association of Vehicle Leasing.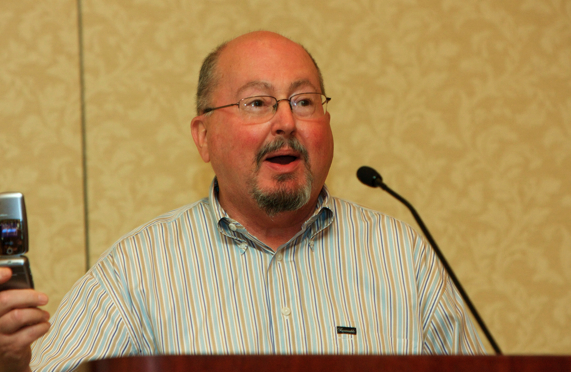 Originally I had planned plenty of time to get to the hotel, check in, register, take a shower and put on my suit. I was an "A" getting my boarding pass on line when I first got on the Southwest plane at 12:30pm in San Jose, California. I sat there with a full plane without air conditioning for almost an hour as the captain kept telling us they hoped to take off as soon as a minor problem was fixed.
We were eventually asked to debark the plane as the mechanics had not arrived; the passenger section was very hot and humid. Little did we know it took them another hour for the mechanics
to arrive. We could see them working on the back section of the plane. There was no other planes for two hours to Phoenix, and to connect through Los Angeles would have been five hours. We finally boarded four hour later. The captain told us this was a new jet and the air conditioning unit was not working properly. The mechanics came from the San Francisco International Airport, about 40 miles away, perhaps also caught in traffic.
Suffice to say I took a cab to the hotel (we had rented a car, but Randy drove it to the airport as he was on time), didn't check in or change, and a bellman helped me find the convention hall in a very, very large hotel, Dale Davis, past president of NVLA, greeted me at the door, told me we were scheduled right before the presentation at 6pm; in less than five minutes. No sooner had I sat down, I heard my introduction. I bolted up to the podium, was about to say something, when my cell phone rang. I forgot to turn it off. It was Sue. "Did you make it in time for the presentation?" she asked.
The audience was quite different than I have seen at equipment conferences. Number one, many or most were wearing suit and ties and had their wife with them. I felt uncomfortable in a wrinkled
shirt that I wore in a sweltering Southwest airplane. I mentioned the cell telephone call and why I was not in a suit. No one laughed.
The main speaker was from Larry Gach, Major Leasing Account Manager, North American Fleet, Lease and Remarketing Operations, Ford Motor Company with a slide presentation with many photographs. His talk was on Ford vehicles from pick-up trucks to sedans, you name it. He was excellent: funny, informative, great entertainer and teacher, and the audience reacted as if he was a long time friend. I almost felt like an outsider in his talk. He showed all the improvements, from three side-steps, new tailgates, Amstar standard, bigger tires, etc. etc. It was an auto show. The audience loved it, made remarks, had laughter, comments, and were really into it. I stepped out, registered, got my name tag, and came back and he was still making his presentation getting the same very warm reaction with great audience participation. I mean when it was over, you wanted to trade your vehicle for a Ford.
Afterwards, I spoke to Dale Davis, as I thought this was about leasing.
He said Ford was a big sponsor, plus you had lessors in the audience with fleets of 20,000 vehicles, 10,000 vehicles, many lessors with several dealerships and rental fleets, and this audience wanted
to know about the new vehicles Ford was coming out in September.
That was a first for me. Randy Brook also had the same reaction as the speaker never discussed financing or leasing. I was later to learn that only Al Levine from Madison was there looking for
non-recourse business, although there were three from US Bank and one fellow from US Bank Manifest, I think (I didn't get his card, but I think it was Eric Porter.)
Most of these lessors have recourse programs, it appears, and do not do equipment leasing or look at non-recourse leasing of vehicles from "outsiders." They appear to be only interested in the vehicles. Perhaps they mostly use motor vehicle financing sources supplied by the automobile dealers. There were some other banks here, but in talking to them it was flooring or recourse transactions based on blue book valuations; not non-recourse.
Another strange thing to me, hybrids only got about a minute or more from Larry Gach. He wasn't pushing gas mileage, or going much in that direction in his presentation. Detroit was still on more gadgets, bigger vehicles, more features, and the pitch was "more bang for the buck." To tell you the truth, I was surprised. I thought there should be more information on gas savings and mileage features in the keynote address. Maybe it was the "jet lag."
--------------------------------------------------------------

NVLA Legal & Legislative Issues/Accounting
(continued from above)

Tom Kontos
Executive Vice-President
Customer Strategies and Analytics
Thursday Tom Kontos, Executive Vice President, Customer Strategies and Analystics with ADESA Auctions, was the speaker. He is the guru of cars off lease and/or repossessed and the auctioning of them across the United States. He is the author of Global Vehicle Remarketing (GVR)and Pulse, which provides comprehensive analysis of strategic trends and issues relating to the 48-million-unit used vehicle market and the $89 billion vehicle remarketing industry in North America.
I did not get permission to repeat his talk, but basically he had a positive attitude that auctions would be very, very active the last part of this year, going into 2009.
Information may be obtained from his site.
www.adesa.com/kontoskorner
Another difference from equipment leasing conferences I have attended, these next subjects are open to the full general session, meaning everyone is invited, to a larger room with round tables
where attendees not only listen, but talk in between speakers, and seem to have round table discussions. It also appears those in attendance are interested in the forums where in other conferences the attorneys go to the attorney meeting, the accountants go to the accounting meeting, and those interested in legislative issues, go to that meeting. Here, everyone gets involved.
Elaine Litwere, CVLE, EL Leasing, Bayside, NY, organized and lead the panel.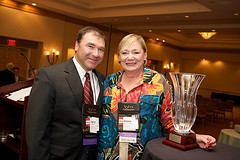 Outgoing NVLA President Tarry Shebesta presents Elaine Litwer with a Lifetime Achievement Award.
Paul Doyle, CPA talked about GAAP for leasing, with expected results 2011 to 2012, and how meaningful they will be for the industry. Doyle has been NVLA's tax and accounting counsel since 1986. He is active in other associations. Recent articles he has written are available at
http://www.leaseaccountants.com/articles.html
Dennis Brown, CAE, 15 year vice-president of State Government Relations for the Equipment Leasing & Finance Association (ELFA) spoke on legislation resolved and legislation pending. He had many pages in the conference book of bills and other issues he had worked on in behalf of the leasing industry. He works closely with NVLA members, who also appear to be members of ELFA. I also got the impression the members of this group have a great deal of respect for what he and ELFA does for their industry.
Dennis Brown does a lot of traveling, going to many state legislative capitals. Afterwards, I gave him a compliment of all the hard work of the Streamline Sales Tax group. I also asked him if he thought there would be a federal sales tax, as an answer to economy. He thought it would never happen as the states see that as their domain, and to get them to agree, he said it would be a politically impossible feat.
Randy Brook gave both a humorous and serious talk, including fielding many questions from the audience. He spoke primarily of the role of the FTC, including previous practices, as well as offering advice. Since he was retired, he stated these were his opinions. He ended saying he does act from time-to-time as a consultant for the FTC and possibly others, on the condition that he can continue his main hobby of making fresh croissants for breakfast and baguettes for dinner.
Michael Benoit, partner in the Washington, DC office of Hudson Cook, an expert on many of the laws regulating both consumer and commercial activities, spoke on the Red Flag Act that requires all businesses by November 1 to have a written procedure on how they protect information from identity theft. He also spoke on the consequences if they did not.
While the opening presentation did not address hybrid cars, there were sessions of hybrid cards, alternative fuel, greening of automobiles, remarking of vehicles in this environment, as well seminars such as Dale Davis's three hour "Starting the Leasing Business and Making the Leap from Broker to Lessor," and others on "marketing," "sales" and in ending this, the Phoenix JW Marriott Desert Ridge Resort has three major swimming pools, one where you float in rubber tubes around most of the hotel, and in one of the breaks, Randy and I walked outside and were amazed how many people were out at the pools, the activities here, and this certainly was a tourist destination, in addition to a major convention facility.
Photo's from the NVLA Conference:
http://www.flickr.com/photos/28894776@N06/with/2699303380
--------------------------------------------------------------


(This ad is a "trade" for the writing of this column. Opinions
contained in the column are those of Mr. Terry Winders, CLP)
News Briefs----
GMC/Ford Tighten Leasing Practices
http://money.cnn.com/news/newsfeeds/articles/djf500/200807291658DOWJONESDJ
ONLINE000702_FORTUNE5.htm
GMAC to stop subsidized auto leasing in Canada
http://www.guardian.co.uk/business/feedarticle/7686463
CIT Sees Brighter Days?
http://www.cfo.com/article.cfm/11829732/c_11826589?f=archives&origin=archive
Trading powers reel from collapse of crucial talks
http://www.afp.com/english/news/stories/newsmlmmd.de5835f47858f782c5dda6a
48a430a62.61.html
India's central bank tightens money supply to fight inflation
http://www.usatoday.com/money/world/2008-07-29-india-inflation_N.htm
Mervyns files for Chapter 11 bankruptcy protection
http://www.contracostatimes.com/ci_10034542?nclick_check=1
Bennigan's files for bankruptcy, closes company-owned restaurants
http://www.usatoday.com/money/industries/food/2008-07-29-benigans-bankruptcy_N.htm
Starbucks to eliminate 1,000 more jobs
http://www.nytimes.com/2008/07/30/business/worldbusiness/30sbux.htm
Housing bottom delayed by supply, pessimism
http://www.signonsandiego.com/news/business/20080729-1357-housing
-wheresthebottom.html
We're likely to get an ugly jobs report on Friday
http://www.nypost.com/seven/07292008/business/were_likely_to_get_an_ugly
_jobs_report_o_122107.htm
CBS returns to Streets of San Francisco
http://www.c21media.net/news/detail.asp?area=1&article=43397
--------------------------------------------------------------

Fire News

Fire destroys 25 homes near Yosemite National Park
http://www.usatoday.com/weather/wildfires/2008-07-29-yosemite-wildfire_N.htm
http://www.fire.ca.gov/index_incidents.php
Big Sur:
www.surfire2008.org/
---------------------------------------------------------------


You May have Missed--
Man, 66, records 2 holes-in-one in same round
http://www.pressdemocrat.com/article/20080729/APA/807291395
---------------------------------------------------------------

Sports Briefs----
NFL, NBC to Stream Complete Games Online
http://intenetnews.com/breakingnews/article.php/3761941/NFL+NBC+to+Stream
+Complete+Games+Online.htm
49ers' Smith eager to soak up instruction from Martz
http://www.pressdemocrat.com/article/20080728/SPORTS/167041014/0/SPORTS
----------------------------------------------------------------

(This is a free "ad" for our good friends the Bateman's,
proprietors of Thunder Mountain Kona coffee)

"Gimme that Wine"
Without corrective legislation, Californians would be unable to buy from other state's retailers
http://www.pressdemocrat.com/article/20080728/BUSINESSJOURNAL/507115392&title
=Out_of_state_wine_retailers_face_threat
White Bordeaux: Oft-Forgotten Bliss -- by Eric Asimov
http://www.nytimes.com/2008/07/30/dining/30pour.html?_r=1&ref=dining&oref=slogin
New Zealand's wines making an impact in the U.S. market
http://www.the-triton.com/megayachtnews/index.php?news=2670
Phelps winery leader Tom Shelton, 55
http://www.napavalleyregister.com/articles/2008/07/29/arts/doc488e9b8d6ed00483045576.txt
China's growing taste for wine
http://3news.co.nz/Chinasgrowingtasteforwine/tabid/420/articleID/64690/cat/58/Default.aspx
Goofy Utah Law, French Ads, Parker Get Skewered in Wine Book
http://www.bloomberg.com/apps/news?pid=20601088&sid=aNhKqamZll1M&refer=muse
Wine Prices by vintage
http://www.winezap.com
http://www.wine-searcher.com/
US/International Wine Events
http://www.localwineevents.com/
Winery Atlas
http://www.carterhouse.com/atlas
Leasing News Wine & Spirits Page
http://two.leasingnews.org/Recommendations/wnensprts.htm
The London International Vintners Exchange (Liv-ex) is an electronic exchange for fine wine.
http://www.liv-ex.com/
----------------------------------------------------------------

Calendar Events This Day
Father-In-Law Day
http://holidayinsights.com/other/fatherinlawday.htm
National Cheesecake Day
http://holidayinsights.com/moreholidays/July/cheesecakeday.htm
Vanuatu: Independence Day
Vanuatu became an independent republic in 1980 (from France and the UK) and observes its national holiday.
https://www.cia.gov/library/publications/the-world-factbook/geos/nh.html
Saint feast Days
http://www.catholic.org/saints/f_day/jul.php
----------------------------------------------------------------

Disney World in Orlando, Florida covers 30,500 acres (46 square miles), making it twice the size of the island of Manhattan, New York.
----------------------------------------------------------------

Today's Top Event in History
1954- Elvis Presley made his professional debut at Overton Park in Memphis, as the opening act for Slim Whitman. Elvis's recording of "That's All Right," made several weeks earlier, was on its way to becoming a hit in the Memphis Area.
[headlines]
----------------------------------------------------------------

This Day in American History
1619 - The first representative assembly in America the House of Burgesses, became the first legislative assembly in America when it convened at Jamestown, Va. Composed of the governor and 21 other members, 17 of whom were elected by the land-owning males, this body enacted laws for the colony. Among these would be rules regulating the militia, from its arming and training to who could serve. For instance slaves and indentured servants were forbidden to bear arms but "free negroes" were expected to serve and, like their white counterparts, even furnish their own weapons.
1729 - The city of Baltimore was founded.
1733--- Society of Freemasons opens first American lodge in Boston.
http://www.glmasons-mass.org/
1839 - Slave rebels took over the slave ship Amistad.
1851- Gail Borden of Norwich, NY, obtained a patent on a "preparation of portable soup bread." He called it a "meat biscuit" as he baked flat, brittle cakes from concentrated meat extract combined with vegetable flour or meal. To make soup, the consumer added hot water and seasoning to the biscuit. He developed this in Texas, moved to New York and obtained a patent. It was a failure. He then tried his hand a producing condensed milk, and his company floundered, with two plants in Connecticut going broke. At the outbreak of the Civil War, where condensed milk was needed in great supply, he found success, and is recognized today as the founder of the Borden Company. After the Civil War, he moved back to Texas and founded the City of Borden, Borden County, Texas.
http://www.famoustexans.com/GailBorden.htm
http://www.southeastmuseum.org/SE_Tour99/SE_Tour/html/borden_s_milk.htm
1863 - Pres. Lincoln issued his "eye-for-eye" order to shoot a rebel prisoner for every black prisoner shot.
1863- Industrialist Henry Ford, whose assembly-line method of automobile production revolutionized the industry, was born at Wayne County, MI, on the family farm. His Model T made up half of the world's output of cars during its years of production. Ford built racing cars until, in 1903, he and his partners formed the Ford Motor Company. In 1908 the company presented the Model T, which was produced until 1927, and in 1913 Ford introduced the assembly line and mass production. This innovation reduced the time it took to build each car from 12-1/2 hours to only 1-1/2. This enabled Ford to sell cars for $500, making automobile ownership a possibility for an unprecedented percentage to the population. He is also remembered for introducing a $5-a-day wage for automotive workers and for his statement: "History is bunk." He lowered the workday to eight hours, gave paid vacation, and benefits; way ahead of his time. Died Apr 7,1947 at age 63 at Dearborn, Ml, where his manufacturing complex was located.
http://memory.loc.gov/ammem/today/jul30.html
1864- Petersburg Campaign-
http://www.civilwar.com/va28.htm
Grant's writings on Petersburg and the Crater: "The effort was a stupendous failure. It cost us about four thousand men, mostly, however, captured; and all due to inefficiency on the part of the corps commander [Burnside] and the incompetence of the division commander [Ledlie] who was sent to lead the assault."
http://saints.css.edu/mkelsey/Crater.html
Battle of the Crater.
With the desperate situation in the crater, the racism of white Union soldiers became blatant. Knowing that the Confederates would give no quarter to black troops if taken prisoner, white soldiers feared that they would suffer the same if caught with black soldiers. They thus began to bayonet their own comrades in arms. By 2 PM, Confederate forces, who had been told that the black troops holding the crater had fought with the battle cry, "No quarter for rebels!" began their final assault on the crater. Many black soldiers who tried to surrender were killed by the Confederates. Union officers, in fear of "rebel vengeance," ripped off their unit insignias. Out of the 180 black prisoners taken, only seven survived the prison camps. The numbers are staggering. Union casualties totaled 3,475. Of the 4500 blacks that fought, 1327 were killed or wounded. More casualties came from the black division than from any of the white divisions, even though the white divisions had been fighting for an hour and a half prior to the entry of the colored troops
http://home.nycap.rr.com/civilwar/usctblakely.htm
1890-Birthday of Charles Dillon " Casey" Stengel, Baseball Hall of Fame outfielder and manager born at Kansas City, MO. Stengel played the outfield for several teams and earned a reputation for goofiness. He carried this over into his career as a manager, but his success with the New York Yankees ( ten pennants and even World Series titles in 12 years ) made him one of the game's enduring starts. Inducted into the Hall of Fame in 1966. died at Glendale, CA, September, 29, 1975.
1903-Birthday of alto player Hilton Jefferson, born Danbury, CT.
http://www.harlem.org/oldsite/people/jefferson.html http://shopping.yahoo.com/shop?d=product&id=1927072751&clink=dmmu.artist&a=b
1903-Birthday of guitarist/songwriter George "Buddy" Guy, Lettsworth, LA
http://www.blueflamecafe.com/index.html
http://shopping.yahoo.com/shop?d=product&id=1927000294&clink=dmmu.artist&a=b
1909 -US Army accepts delivery of first military airplane.
1916 - German saboteurs blew up a munitions pier on Black Tom Island, Jersey City, NJ. 7 people were killed. Damages totaled about $20-25 million. After much legal maneuvering a commission in 1939 ruled that Germany was guilty of sabotaging Black Tom and another plant in Kingsland, NJ, and awarded$50 million to the claimants. In 1953 the new Federal Republic of Germany began making payments. The last payment was made in 1979.
1919 - Federal troops are called out to put down Chicago race riots.
1919--*OZBOURN, JOSEPH WILLIAM---Medal of Honor
Rank and organization: Private, U.S. Marine Corps. Born: 24 October 1919, Herrin, Ill. Accredited to: Illinois. Citation: For conspicuous gallantry and intrepidity at the risk of his life above and beyond the call of duty as a Browning Automatic Rifleman serving with the 1st Battalion, 23d Marines, 4th Marine Division, during the battle for enemy Japanese-held Tinian Island, Marianas Islands, 30 July 1944. As a member of a platoon assigned the mission of clearing the remaining Japanese troops from dugouts and pillboxes along a tree line, Pvt. Ozbourn, flanked by 2 men on either side, was moving forward to throw an armed handgrenade into a dugout when a terrific blast from the entrance severely wounded the 4 men and himself. Unable to throw the grenade into the dugout and with no place to hurl it without endangering the other men, Pvt. Ozbourn unhesitatingly grasped it close to his body and fell upon it, sacrificing his own life to absorb the full impact of the explosion, but saving his comrades. His great personal valor and unwavering loyalty reflect the highest credit upon Pvt. Ozbourn and the U.S. Naval Service. He gallantly gave his life for his country.
1928-Birthday of drummer Vernal Fournier, New Orleans, LA. Died November 4,2000.
http://www.drumplace.com/BB007.html
1932 - The Olympic Games opened in Los Angeles, CA. The Games
would revisit Los Angeles -- and the same venues of the Los Angeles Coliseum, the Rose Bowl, -- in 1984.
( lower half of: http://memory.loc.gov/ammem/today/jul30.html )
1933- Birthday of actor-singer Edd Byrnes, famous for his 1959 duet with Connie Stevens, "Kookie, Kookie, Lend Me Your Comb," born in New York. Byrnes and Stevens both starred in the hit TV series "77 Sunset Strip." "Kookie" was the name of the character Byrnes played. (My father Lawrence Menkin was story editor, plus wrote several of the episodes).
http://www.hollywood.com/celebs/detail/celeb/199456
http://www.tvtome.com/tvtome/servlet/PersonDetail/personid-13798
1937-Birthday of sax player James Spaulding, Indianapolis, IN.
http://shopping.yahoo.com/shop?d=product&id=1927006436&clink=dmmu.artist&a=b
1937 - The American Federation of Radio Artists (AFRA) was organized. It was part of the American Federation of Labor. The union was for all radio performers except musicians. The union later became The American Federation of Television and Radio Artists (AFTRA) to include TV performers.
1938 - George Eastman demonstrates his color motion picture process.
1941-Birthday of singer/songwriter Paul Anka, Ontario, Canada. He began his career as a teen idol in the late 1950's, but unlike most teen idols he wrote a lot of his own material. "Diana," his first single for ABC-Paramount in 1957, became one of the most successful records in pop music history, hitting number one on the Billboard chart and selling more than five-million copies. Anka's audience at the time consisted mainly of screaming teenage girls, and he was as popular in Europe as in North America. His other hits included "Lonely Boy," "Puppy Love" and "Put Your Head on My Shoulder." When Anka's recording career waned with the coming of the Beatles, he turned to songwriting. Among his many credits are "My Way" for Frank Sinatra, "She's a Lady" for Tom Jones and the theme for Johnny Carson's "Tonight Show." Anka's popularity as a singer rose again at the beginning of the 1970's. His controversial duet with Odia Coates, "You're Having My Baby," went to number one in 1974.
http://www.paulanka.com/
1942 - Frank Sinatra recorded the last of 90 recordings with the Tommy Dorsey Orchestra on Victor Records. His last side was "There are Such Things", which became number one in January of 1943. Sinatra moved on to Columbia Records (1943-1952) as a solo singing sensation.
1942-Benny Goodman Band records Mel Powell's "Mission to Moscow."
1942- German SS kills 25,000 Jews in Minsk, Belorussia
1942 - The WAVES were created by legislation signed by U.S. President Franklin D. Roosevelt. The members of the Women's Auxiliary Voluntary Emergency Service were a part of the U.S. Navy.
1945- Duke Ellington records his son Mercer's " Things Ain't What They Used to Be."
1945—David Sanborn, Tampa, FL.
http://www.allmusic.com/cg/amg.dll?p=amg&sql=B8q3tk65x9kra
http://www.amazon.com/exec/obidos/external-search/103-2358920-6763062?tag=
drjohnholleman&keyword=david+sanborn&mode=music
1947---Top Hits
Peg o' My Heart - The Harmonicats
I Wonder, I Wonder, I Wonder - Eddy Howard
Chi-Baba, Chi-Baba - Perry Como
Smoke! Smoke! Smoke! (That Cigarette) - Tex Williams
1947---Birthday of actor, businessman, weightlifter, now Governor
of California, Arnold Schwarzenner. Once called "the most perfectly developed man in the history of the world," by the Guinness Book of World Records, body builder, movie star, and politician Arnold Schwarzenegger (1947-) was born on this day in the remote village of Thal, Austria, the second son of a police officer."Someday the world is going to know who I am--just be hearing my first name," he once said. With positive determination, he overcame poverty and transformed his scrawny 14 year-old body into a champion body builder, winning the Mr. Universe title five times and Mr. Olympia seven times.
Very popular in Hawaii, Schwarzenegger helped bring bodybuilding to the Islands by establishing the Mr. Hawaiian Islands contest, acting as emcee before he became internationally famous.
"Strength does not come from winning. Your struggles develop your strengths. When you go through hardships and decide not to surrender, that is strength," he believed. Conan the Barbarian (1982) turned Arnold into an international film superstar. His name alone brought moviegoers to the movies. "Sure I got treated like a male Raquel Welch," he explained. "I love it." In The Terminator (1984), he ruled the box office by using a mere 17 lines of dialog, exactly 65 words, including the three classic ones: "I'll be back."
A moderate Republican married to the Democratic Kennedy clan's Maria Shriver, Schwarzenegger bounced back from heart valve surgery in 1997 and keeps going strong. The movie star earned $26.1 million in 2001 and $31.1 million in 2000.
Elected governor of California in 2003, at one time there was even talk of amending the U.S. Constitution so the foreign-born Schwarzenegger could run for President. He once said confidently, "I set out to be the best... and I am."
1949 - The state record for Connecticut was established when the town of Greenville registered an afternoon high of 102 degrees.
1953-Although books bound in soft covers were first introduced in 1841 at Leipzig, Germany, by Christian Bernhard Tauchnitz, the modern paperback revolution dates to the publication of the first Penguin paperback by Sir Allen Lane at London in 1935. Penguin Number 1 was "Ariel, a life of Shelley" by Andre Maurois.
1954- Elvis Presley made his professional debut at Overton Park in Memphis, as the opening act for Slim Whitman. Elvis's recording of "That's All Right," made several weeks earlier, was on its way to becoming a hit in the Memphis Area.
1955—Top Hits
Rock Around the Clock - Bill Haley & His Comets
Hard to Get - Giselle Mackenzie
Sweet and Gentle - Alan Dale
I Don't Care - Webb Pierce
1956 - Singer Brenda Lee recorded her first hit for Decca Records. "Jambalaya" and "Bigelow 6-500" started a new career for the petite 11-year-old from Lithonia, GA (near Atlanta). Brenda Mae Tarpley (Brenda Lee) had been singing professionally since age six. She recorded 29 hit songs in the 1960s and became a successful country singer in 1971. Brenda Lee had a pair of number one tunes with "I'm Sorry" and "I Want to be Wanted". She recorded a dozen hits that made it to the top 10.
1956 - The phrase "In God We Trust" was adopted as the U.S. national motto.
1956 - No. 1 Billboard Pop Hit: ``My Prayer,'' The Platters. The five are the first black artists to have a No. 1 single on the pop charts.
1958 - Singer Kate Bush is born in Bexley, Kent, England. Her biggest pop hit is the top 40 song ``Running Up That Hill'' in 1985.
1959 - Willie McCovey stepped to the plate for the first time in his major-league baseball career. McCovey of the San Francisco Giants batted 4-for-4 in his debut against Robin Roberts of the Philadelphia Phillies. He hit two singles and two triples, driving in two runs. It was the start of an all-star career that landed McCovey in baseball's Hall of Fame in Cooperstown, NY.
1963-Birthday of Christopher Paul "Chris" Mullin, basketball player and coach, born New York, NY.
1963--_Top Hits
Surf City - Jan & Dean
So Much in Love - The Tymes
Fingertips - Pt 2 - Little Stevie Wonder
Ring of Fire - Johnny Cash
1965- the health insurance plan was enacted by Congress as part of the federal Social Security system, to help pay the cost of medical care for people aged 65 and over. Payments are made from a fund made up of mandato9ry contributions from employers, employees, and the self-employed as well as contributions from the general revenue of the federal government. The first payments were made on July 1, 1966. The first payments for skilled nursing facilities, made under the extended care benefit provision of the statute, were made on January 2, 1967. The first Medicare identification cards were presented to former President Harry S. Truman and his wife, Bess Wallace Truman, by President Lyndon Baines Johnson at the Truman Library, Independence, MO, on January 20, 1966.
1965 - The temperature at Portland, OR, reached 107 degrees to equal their all-time record high.
1966 - No. 1 Billboard Pop Hit: ``Wild Thing,'' The Troggs. Because of a legal dispute, the song is simultaneously released on two different labels, something unique for a No. 1 single.
1967 -Race riot in Milwaukee (4 killed)
1967 - General William Westmoreland claims that he is winning the war in Vietnam, but needs more men.
1968 - Ron Hansen of the Washington Senators made the first unassisted triple play in the major leagues in 41 years. The shortstop speared a line drive by Joe Azcue, doubled up the runner at second by stepping on the bag and then tagged out the runner who was moving in from first base. The Senators still lost the game to Cleveland by a score of 10-1.
1969- Braves' catcher Bob Tillman hits three consecutive home runs.
1971---Top Hits
Indian Reservation - Raiders
You've Got a Friend - James Taylor
Mr. Big Stuff - Jean Knight
I'm Just Me - Charley Pride
1974-Three articles of impeachment were voted against President Richard Nixon by the House Judiciary Committee: for blocking the investigation of the Watergate affair, for abuse of presidential powers, and for hindering the impeachment process by not complying with the committee's subpoena for taped White House conversations.
1975 - No. 1 Billboard Pop Hit: ``One of These Nights,'' Eagles. The song was written by Don Henley and Glenn Frey and is the band's second consecutive No. 1 hit.
1975- Former Teamsters Union leader, 62-year-old James Riddle Hoffa was last seen on this date outside a restaurant in Bloomfield Township, near Detroit, MI. His 13-year federal prison sentence had been commuted by former President Richard M. Nixon in 1971. On Dec 8, 1982, seven years and 131 days after his disappearance, an Oakland County judge declared Hoffa officially dead as of July 30, 1982. From 1935 to 1971, he has held positions of president of the Detroit local, vice president of the Teamsters union, and president of the International Brotherhood of Teamsters. Hoffa was accused of corruption on various occasions and convicted of mail fraud and mishandling funds in 1964. He was imprisoned from 1967 to 1971 with the sentence commuted by Pres. Richard Nixon. Hoffa disappeared from the parking lot of the Machus Red Fox restaurant in Bloomfield Township on July 30, 1975 and is presumed murdered. Despite one of the most intensive FBI investigations in history, Hoffa's disappearance remains a mystery. Federal investigators believe that mob bosses killed Hoffa because he wanted to recapture the union presidency he lost when he went to prison in 1971. Blocked by the courts and top union officials from running for the presidency, Hoffa had threatened to go public with the mob's involvement in the Teamsters, and how various organized crime figures had taken millions of dollars in unsecured loans from the union's pension funds. Hoffa's daughter, Barbara Crancer, a circuit court judge in St. Louis, sued the federal government in 1987, demanding that the investigative files in the Hoffa case be made public. But the U.S. Justice Department successfully blocked access to the reports, claiming that opening them would divulge informants and investigative techniques the government must keep confidential. Hoffa was declared "legally dead" in 1982. Thirteen years later, this date in 1995, Jimmy Hoffa's son and daughter finally put their father to rest. The memorial service was held in Detroit, exactly 20 years after the Jimmy Hoffa disappeared.
1975-The Charlie Daniels Band, one of the U.S.' popular exponents of Southern style boogie rock, earns it first gold record for "Fire on the Mountain."
1979---Top Hits
Bad Girls - Donna Summer
Good Times - Chic
Gold - John Stewart
You're the Only One - Dolly Parton
1984 - Reggie Jackson hit the 494th home run of his career, passing the Yankees' Lou Gehrig and taking over 13th place on the all-time home run list. Larry Sorenson was the victim who gave up Reggie's milestone homer.
1985 - Gerry Cooney retired from professional boxing. Cooney had only one loss -- in a championship match with Larry Holmes (boxing's biggest money-making fight to that time). Cooney had a record of 27 wins against the 1 loss and 24 knockouts.
1985 - No. 1 Billboard Pop Hit: ``Shout,'' Tears for Fears. The song is the second straight No. 1 song from the group's ``Songs from the Big Chair'' album.
1986- The show business newspaper Variety reported that RCA dropped singer John Denver from its roster after the release of his single, "What Are We Making Weapons For." Variety said the record upset the record company's new owner, General Electric, one of the largest defense contractors in the US. GE sold RCA two months later.
1987---Top Hits
Alone - Heart
Shakedown - Bob Seger
I Still Haven't Found What I'm Looking For - U2
The Weekend - Steve Wariner
1987 - Afternoon highs of 105 degrees at Aberdeen SD, 102 degrees at Bismarck, ND, and 102 degrees at Pueblo, CO, were records for the date. Pueblo, CO, reported just .09 inch of rain for the first thirty days of the month.
1987- Def Leppard's "Hysteria" was released. The album spawned six hit singles, and sold more than one-million copies in Canada alone. Worldwide sales totaled more than 11-million.
http://www.defleppard.com/
1987 - NBC's "L.A. Law" was nominated for 20 Emmy Awards, one shy of the record for nominations. "Hill Street Blues" was the record holder (in the 1981-1982 season). "L.A. Law" had only been on the air a year when it earned four out of the 20 Emmys.
http://us.imdb.com/Title?0090466
1988 - A dozen cities in the north central and northeastern U.S. reported record high temperatures for the date. Downtown Baltimore, MD, hit 103 degrees, marking a record eight days of 100 degree heat for the month, and ten for the year. The high of 101 degrees at Billings, MT, marked a record seventeen days of 100 degree heat for the year. Thunderstorms produced severe weather in the northeast, with nearly fifty reports of large hail or damaging winds in Pennsylvania and New York State. A tree fell on a car at Erie, PA, injuring four persons.
1990- 5 Bank of Credit & Commerce members found guilty of money
http://www.apfn.org/apfn/BCCI.htm
1997 - San Francisco 49ers quarterback Steve Young signed a 6-year contract extension worth $45 million, making him one of the NFL's highest-paid players.
http://www.infoplease.com/ipsa/A0109769.html
1998 - A world-record Powerball jackpot of $295.7 million was won by a group of 13 machinists who worked together in Westerville, Ohio. The group chose the cash option, and received a lump-sum payment of $161.5 million dollars.
1999 - Richard Gere (Ike Graham) and Julia Roberts (Maggie Carpenter) star in "Runaway Bride", which opened this day. The romantic comedy scored big with movie crowds, doing $35.06 million during its first weekend.
1999-United Airlines agreed to offer domestic-partner benefits to employees and retirees worldwide following a 2-year legal struggle against the SF domestic-partners law.
--------------------------------------------------------------

Baseball Poem

"A clever runner steals a base." - James J. Metcalfe
James J. Metcalfe was a widely syndicated columnist for the Chicago Sun-Times and a German-American poet that put together a very nice poem that truly does catch the essence of the game in a most eloquent manner.

Baseball
by James J. Metcalfe ©

Published: Unknown (Unknown)

The game of baseball is the king
Of all the games we play
And it is one pursuit that is
Distinctly U.S.A.
The people swarm into the stands
To watch their favorite teams
And munch their hot dogs when their lungs
Are not engaged in screams
The pitcher hurls the horsehide and
The batter gets a hit
Or else the ball goes sailing and
Some fielder smothers it
A clever runner steals a base
A player takes a walk
Or managers and umpires
Decide to have a talk
The crowd is gay or gloomy or
Completely in suspense
But it goes wild when someone knocks
The ball beyond the fence.
--------------------------------------------------------------

SuDoku
The object is to insert the numbers in the boxes to satisfy only one condition: each row, column and 3x3 box must contain the digits 1 through 9 exactly once. What could be simpler?
http://leasingnews.org/Soduku/soduko-main.htm
--------------------------------------------------------------

Daily Puzzle
How to play:
http://www.setgame.com/set/puzzle_frame.htm
Refresh for current date:
http://www.setgame.com/set/puzzle_frame.htm
--------------------------------------------------------------


http://www.gasbuddy.com/
http://www.gasbuddy.com/GB_Map_Gas_Prices.aspx
http://www.gasbuddy.com/GB_Mobile_Instructions.aspx
--------------------------------------------------------------

Weather
See USA map, click to specific area, no commercials
--------------------------------------------------------------

Traffic Live---
Real Time Traffic Information
You can save up to 20 different routes and check them out
with one click, or type in a new route to learn the traffic live.
--------------------------------------------------------------

News on Line---Internet Newspapers
Chino Hills, California
*Other on line newspapers:
http://www.leasingnews.org/Newspapers.htm
--------------------------------