Asset Remarketing Managers
Proven Truck, Construction, Machine tool, Material Handling expertise.
Manage, evaluate, value, remarket portfolio assets. Unlimited compensation. CLICK HERE for full description.
Maria Lopez (203) 354-6090 or mlopez@eqfsdirect.com
Equilease is a long established full-service leasing company that finances industrial and commercial equipment for vendors, manufacturers and end-users. www.eqfsdirect.com
Wednesday, July 1, 2009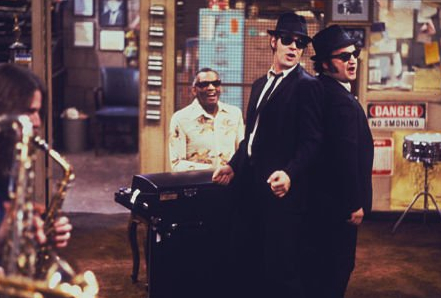 (Ray Charles, Dan Akroyd, John Bulushi)
Dan Akroyd, actor, wine maker, born Ottawa, ON, Canada, July 1, 1952; "Trading Places," "Driving Miss Daisy," "The Blues Brothers," "Saturday Night Live."
http://www.danaykroydwines.com/
http://www.bluesbrothers.com/25th_Anniversary_DVD.html
Headlines---
Repeat Offender provides Bill of Sale
Classified Ads---Balboa Asset Manager among group
IFC Credit Corp., Morton Grove, Illinois--Up-date
ACC Capital Exits "App Only"/Now $100,000 Min. too
Leasing Companies out of Broker Business
Classified Ads---Help Wanted
CMC Mastercrook Ron Fisher in Jail
Sales makes it Happen---Scott Wheeler
Taking a Look Back in Preparation for the Future
Yankee Doodle Dandy/Mr. Smith Goes to Washington
Young Mr. Lincoln/Air Force One/Independence Day
Fernando's View By Fernando F. Croce
Marlin Stock Moves up to $5.60
Cartoon-Inside Balboa Chairman Patrick Byrne's Brain
FDIC Announces Settlement With AMx Express Centurion
News Briefs---
Former employees turn on Bank of America
Deere says 800 salaried workers to leave voluntarily
Jobless rates rise in all U.S. metro areas in May
Philadelphia program saves 60% of homes from foreclosure
Judge revokes bond for Stanford
Oil Rises Above $70 as US Crude Inventories Drop
You May have Missed---
California Nuts Brief---
"Gimme that Wine"
Today's Top Event in History
This Day in American History
Baseball Poem
SuDoku
Daily Puzzle
GasBuddy
Weather, USA or specific area
Traffic Live----
Leasing News Top 25 Most Influential next edition, Monday, July 6, 2009. Happy Fourth of July!!!
######## surrounding the article denotes it is a "press release"
--------------------------------------------------------------

Happy Fourth of July
--------------------------------------------------------------

Repeat Offender provides Bill of Sale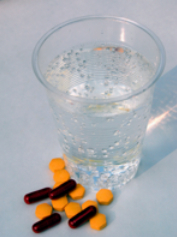 "****** assigns and transfers all of its rights, title and interest in the equipment listed below to Quality Custom Cabinets:
"1999 Case 16450 Skid Loader S/N JAF0315162
"This equipment is used and is sold without any warranties of merchantability or fitness for any purpose either express or implied. All obligations under Lease Agreement number ******** have been satisfied by Quality Custom Cabinets."
It took many emails, telephone calls, and at the last minute the final Bill of Sale was accepted by the party who made the complaint about the lease be "zero" at the end, a signed addendum to the lease by both parties.
The lessee told Leasing News the person they were speaking to did not have many good things to say about Leasing News, but he told them without our intervention, he would have been making twelve extra payments. He had been referred to Leasing News by another leasing company. He said other leasing companies that called him, he would be sure to tell them to subscribe to Leasing News.
No $25 StarBuck card with this one. The previous one with a $1.00 residual that was being charged for not giving 180 notice, although sending in the $1.00 with the last lease payment, actually had two leases with this company. Evidently the original transaction was split with two different terms and two different funders.
After receiving the "bill of sale" on the first one, to insure there would be no misunderstanding about a 180 day notice, he sent a certified letter to both LEAF, the funder of this one, and to the leasing company who originated the transaction. He stated LEAF sent him a letter right away that the residual was a $1.00. Since it had been over a month, I suggested he send a second letter to the president asking for a response. In the course of the conversations of the "zero" lease, the question was asked why neither of the two letters from their lessee was not replied.
Leasing News has not received a response either, as it took over ten days to resolve the "zero" out-180 day notification Evergreen clause. There certainly appears many of these "$1.00" out and "zero" out where Evergreen clauses are activated.
-------------------------------------------------------------

Classified Ads---Balboa Asset Manager among group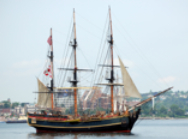 Massachusetts, MA
Started in credit and collections 30 years ago with a private agency. My skills are negotiating with Attorney's, Insurance Companies & Large & small companies.
cityofpa@earthlink.net | Resume
Minneapolis, MN
16 years leasing experience from micro to large ticket market, variety of equipment. Most recently calling on vendor telecom dealers in Upper Midwest.
golfadm@yahoo.com
Santa Barbara, Ca.
Full time/part time/Former Balboa/LEAF/Santa Barbara B&T, repossession, remarketing, liquidation.Top references; willing to relocate for excellent career opportunity.
Resume
United States
Multi- talented individual looking to relocate back to mainland. Over 20 years of experience in Asset Management, Venture Leasing, Operations and Senior Management Positions.
RESUME | Email: dan@ggpglobal.com
United States
Portfolio Management/Collections/Workouts. 12 yrs + management $1B lease portfolio, administration, EOT negotiations, buyouts, extensions, workouts, collections, bankruptcy, property valuation/ litigation, results orientated:
portfoliomgt007@yahoo.com
For a full listing of all "job wanted" ads, please go to:
http://www.leasingnews.org/Classified/Jwanted/Jwanted.htm
To place a free "job wanted" Leasing News ad:
http://www.leasingnews.org/Classified/Jwanted/Jwanted-post.htm
ELFA Career Center: Job Seekers (free):
http://careers.elfaonline.org/search.cfm
--------------------------------------------------------------

IFC Credit Corp., Morton Grove, Illinois--Up-date

According to several sources, the group doing the audit is Phoenix something (not Phoenix Leasing Portfolio Services, Inc. out of San Rafael, California) allegedly hired by CEO Rudy Trebels, CLP to find buyers of leases/residuals, find new funding sources. In turn, Leasing News was told by a reliable source they got backing from the banks to go in and get Rudy Trebels and Mark Lang out of it, having some inside information that would not be beneficial to the two parties. Reportedly Wolfe and Co out of Oakbrook stopped doing IFC's audit at the accountant firm's decision.
There are other reports of specific leases for sale with other brokers involved, but there are questions regarding the bond holders and insurance on the leases. In the meantime, staff still at IFC Credit and the other divisions, although minimal were paid, and supposedly there is enough in the planning for an additional two weeks, but that's it. No new leases are being considered and the staff is not active, since servicing has been taken over the banks involved.
In any of the outcomes, a bankruptcy appears to be the way to satisfy unsecured creditors and get all the secured creditors to agree to a business plan.
--------------------------------------------------------------

ACC Capital Exits "App Only" - Now $100,000 Min., too

"To all ACC brokers:
"Due to uncertainty in the economy, lack of comprehensive data available through credit scoring models and the underperformance of small ticket as a profit center, effective immediately, ACC Capital Corporation will no longer offer an app-only product. We will honor all outstanding approvals but no extensions will be awarded if not funded prior to expiration.
This is a strategic decision based on the best use of our resources. Though we are exiting the small ticket marketplace, we are NOT exiting the industry or the 3rd party marketplace.
We continue to actively seek and fund our core business full financial statement transactions of $100,000 - $30,000,000!
As always, ACC entertains a broad spectrum of credit and equipment types on a full financial basis. We can structure anything from standard capital leases, operating leases, off balance sheet debt as well as non-traditional structures like monetizing of service contracts. Please contact your rep for further information.
We have appreciated your small ticket business and look forward to continuing to service your full financial needs.
Thank you.
Kim Simmons
Director of Intermediary Relations
ACC Capital Corporation
1787 E Fort Union Blvd Ste 200
Salt Lake City, UT 84121
Ph 801-733-2294
Fx 801-733-2357
"May your belly never grumble. May your heart never ache. May your horse never stumble. May your cinch never break."
--Cowboy blessing
--------------------------------------------------------------


Leasing Companies Out of Broker Business

ACC Capital Corporation, Salt Lake City, Utah
(no longer "application only"-new $100,000 mininum)
Advantage Business Capital, Lake Oswego, Oregon
AEL Financial, Buffalo Grove, Illinois
*(No longer taking new broker business)
Balboa Capital, Irvine, Ca
Bankers Healthcare Group, Weston, FL.
C and J Leasing Corp, Des Moines, Iowa
CIT Group (limited)
Columbia Bank Leasing, Tacoma, WA
Court Square, Malvern, Pennsylvania
Creative Capital Leasing Group, LLC, San Diego, CA
Diversified Financial Service, Omaha, NE
Equipment Finance Partners, a division of Altec, located in
Birmingham, Alabama
Evans National Leasing, Inc., Hamburg, NY
Excel Financial Leasing, Lubbock Texas
First Republic Bank, San Francisco, Ca
GE Capital, Conn (limited)
Global Funding LLC., Clearwater, FL
Greystone, Burlington, MA
Heritage Pacific Leasing, Fresno, CA
Huntington Equipment Finance, Vendor Finance Group,
IFC Credit Corp., Morton Grove, Illinois
Bellevue, Washington
Irwin Financial (not in the U.S.)
Lakeland Bank, Montville, NJ
LaSalle Systems Leasing
LEAF Third Party Funding, Santa Barbara, Ca.
Marlin Leasing, Mount Laurel, NJ
M&T Credit (Bank)
Merrill Lynch Financial
Mesa Leasing, San Diego, California
National City, Cleveland, Ohio
Pentech Financial, Campbell, CA
PFF Bancorp, Inc, Pomona, CA
Pinnacle Business Finance, Fife, Washington
Pioneer Capital Corporation, Addison, Texas
PredictiFund, a subsidiary of Capital Access Network, Inc
Popular Finance, St. Louis, Missouri
Radiance-Capital, Tacoma, WA
Sandy Springs, Olney, MD
Sovereign Bank, Melville, New York
SunBridge Capital, Mission, Kansas
Textron Financial
Union Capital Partners, Midvale, Utah
Velocity Financial Group, Rosemont, Illinois
Vision Capital,San Diego, California
Wachovia Bank Leasing
Washington Mutual Financial
Western Bank, Devils Lake, ND

--------------------------------------------------------------

Classified Ads---Help Wanted

Asset Remarketing Managers
Proven Truck, Construction, Machine tool, Material Handling expertise.
Manage, evaluate, value, remarket portfolio assets. Unlimited compensation. CLICK HERE for full description.
Maria Lopez (203) 354-6090 or mlopez@eqfsdirect.com
Equilease is a long established full-service leasing company that finances industrial and commercial equipment for vendors, manufacturers and end-users. www.eqfsdirect.com


VENDOR SALES SPECIALISTS
LEASING SALES PROFESSIONALS
Like selling vendor programs and large transactions?
Enjoy international financing programs?
Prefer the advantages of a commission only environment with the security of health and welfare benefits?
CLICK HERE to find out how to have fun again.
--------------------------------------------------------------

CMC Mastercrook Ron Fisher in Jail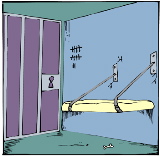 Readers have asked the status of those involved in the Commercial Money Center case which has costs leasing companies and banks almost $300 million, including becoming a major reason NetBank went out of business. United States Attorney Karen P. Hewitt announced that Sterling Wayne Pirtle and Ronald Allen Fisher, the former principals at a now-bankrupt company they operated, Commercial Money Center ("CMC"), each pled guilty to two counts in an indictment: one count of conspiracy to commit bank fraud and one count of tax evasion.
Both defendants admitted that they evaded payment of approximately $1,000,000 each in personal income taxes on the millions of dollars they received from CMC. It does not include expense accounts, vehicles, trips, or other "perks" taken while officers of CMC.
Leasing News was told by the US Attorney General San Diego office that only Ronald Fisher is in jail, serving time, the rest are out on bail.
DEFENDANTS Case number: 06CR1806-W
Sterling Wayne Pirtle Age: 72
Ronald Allen Fisher Age:68
Mark Edward Fisher Age:40
Kelly Fisher-Buh Age:34

SUMMARY OF CHARGES
Title 18, United States Code, Section 371 (Conspiracy)
Maximum penalties: Five years in prison and a $250,000 fine.
Title 26, United States Code Section 7201 (Tax Evasion) Maximum penalties: Five years in prison and a $100,000 fine.
AGENCIES:
Federal Bureau of Investigation
Internal Revenue Service, Criminal Investigation
The IRS penalty section is not stated, but assuming it is back taxes plus penalties, and perhaps an additional fine.
Pirtle, a resident of Las Vegas, Nevada, and Ronald Fisher, formerly of Escondido, California, reportedly now living in Florida in a condo on the water in front of his yacht, founded Commercial Money Center in 1997, with Pirtle serving as the president of CMC, Ronald Fisher as the secretary and treasurer, and Mark Fisher as the chief operating officer. Mark Fisher is the son of Ronald Fisher, and Kelly Fisher-Buh is Ronald Fisher's daughter. Fisher was a reportedly a chiropractor, who lost his license due to Medicare and other "malfeasance." He was not named as president as he reportedly had a bankruptcy in his past. His employees and family referred to him as Dr. Fisher, although he was no longer licensed.
Defendant Mark Edward Fisher entered a guilty plea on March 23, 2009 to one count of conspiracy to commit bank fraud and one count of tax evasion. In his plea agreement, Mark Fisher admitted his role in the bank fraud conspiracy and that he evaded payment of approximately $500,000 in personal taxes on nearly $2 million in unreported income from CMC. Kelly Fisher previously pled guilty to one count of tax evasion in June 2007 and was sentenced to prison that same year.
In June, 2007, Kelly Fisher-Buh took a plea agreement (as noted Ronald Fisher's daughter and the first to turn evidence.)
Nancy Fisher on June 29, 2009 plead guilty.
November 11, 2005 William Conrad Hanson, vice-president of sales filed for Chapter 7 Bankruptcy in the U.S. Bankruptcy Court, District of Kansas (Wichita), reportedly in poor health, living with a relative in his apartment. He had various suits about money raised for investing in leases and left the area; friends report a broken man from his experience with CMC.
Sentencing for defendants Sterling Wayne Pirtle and Ronald Fisher is scheduled for November 23, 2009, before the Honorable Thomas J. Whelan. Mark Fisher's sentencing is scheduled for November 30, 2009. Sentencing for Nancy Fisher to be determined by Magistrate Judge Ruben B. Brooks.
Previous CMC Stories:
http://www.leasingnews.org/Conscious-Top%20Stories/CMC_stories.htm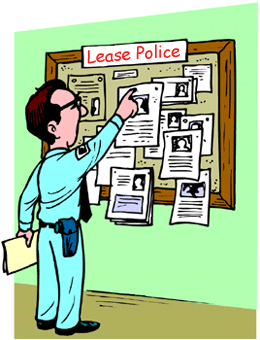 (click to learn more about Lease Police)
(Leasing News provides this ad "gratis" as a means
to help support the growth of Lease Police)
-------------------------------------------------------------

Sales Make it Happen
by Scott Wheeler
With over twenty-six years of leasing experience and an Executive Masters in Business Administration, Scott is an accomplished senior leasing executive with leadership qualities in marketing and operations. His extensive experience will benefit organizations looking to reach a higher level of profitability and corporate development.
Taking a Look Back in Preparation for the Future
Our industry is being reformulated and redefined for the future; a necessary transformation which will create a stronger, more valuable financing/leasing industry.
During lunch with leasing professionals, the question was raised whether or not these veteran professionals would enter the business today knowing all of the recent challenges and potential continued obstacles our industry will face in the coming months. The first conclusion was that we all had the business in our veins and no matter what our thoughts or immediate reactions - we would continue to be players in the business. The discussion quickly turned to how new blood would enter the industry and how the old dogs would need to learn new tricks in order to survive.
My previous statement of how our industry was transforming and that it would become stronger and more valuable was quickly reconfirmed. Then we began to speculate how the new entries without old preconceived baggage could help all of us to learn some valuable lessons. How will the transformation take shape? Who will come out as leaders of the pack? How and when will many of the veterans begin to reshape their actions to conform to the new landscape of leasing which is being redefined? We agreed that the best way to project the future may be to look back in history.
Remember when we were new to the industry and went out to conquer the world No one knew who we were. We knocked on many doors, made hundreds even thousands of calls, solicited many different vendors and end-users and had many lessons learned as we stumbled and fell along the way. We continued to plug through the challenges of pricing concerns, lost deals, competitors who were unbeatable, credit departments that appeared to be way too restrictive, and lessees who changed their minds at the very last moments. As much as the world continues to change, much still remains the same.
Although we hear of individuals leaving the industry, there are many individuals who are currently looking for new careers and some very talented individuals will most likely enter our industry. These new entries will bring many new ideas and will be willing to conform to new industry requirements easily because of their desires to succeed.
These individuals will be much like the entries in the early eighties. They will be entering during a time of transformation with economic challenges for funders, originators and lessee. (In the early eighties there was high inflation, prime rates in the high teens and low twenties, unemployment in the 10-12% range). Many of the new entries in the early eighties became industry leaders in the coming years and decades. These individuals were committed to the challenges of our industry, enjoyed the long term potential of an unregulated industry; and plugged through the continuous environment of leasing mergers and lessors failing because of corporate missteps and portfolio irregularities.
Many in the industry took the challenges of the 1980's in stride because transformation was a necessary and expected occurrence. Professionals knew that in order to survive and thrive everyone needed to learn thoroughly and quickly all aspects on the leasing process. Prospecting was the number one objective for every originator. However, because of the lack of technology and the consumption of time required to retrieve additional information and the continuously changing credit requirements, every successful originator knew what was needed by the credit departments and attempted to ask as many question in the field the first time to ensure proper packaging and fairly prompt turn around.
In those early days of our career, going to a credit manager or credit committee unprepared was immediate cause of a declination and to return later with the proper package was tedious and often embarrassing. These situations caused many life-long lessons and skills which are like riding a bike the skills are never lost, they just become rusty from lack of use.
The strong veterans of our industry will dust off their skills and be proud to re-affirm their knowledge. Some veterans and recent entries into the industry may have a difficult time retraining themselves to the challenges of the transformation. New entries into our business will know only the trends and requirements going forward and may very well become the leaders which the rest will follow.
Our industry provides many opportunities and the individuals gathering for lunch agreed it may be the perfect time to enter our business, or at least to restart our old engines. The financing/leasing industry is transforming and those willing and capable to make a commitment to the entire process, to work harder and smarter than in the past and to become industry experts will help the industry to innovate, thrive and be a valuable alternative for businesses looking to prosper and grow.
Please let me know your thoughts, suggestions or ideas.
scott@wheelerbusinessconsulting.com or 410-877-0428.
Sales Makes it Happen articles:
http://www.leasingnews.org/Legacy/index.html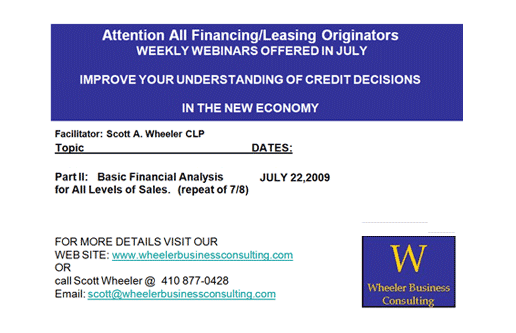 -------------------------------------------------------------

(Fernando Croce writes these movie reviews exclusively for Leasing News. The concept was each week to review two movies, and three DVD's, keeping the descriptions short and making recommendations specifically for Leasing News readers. This week we asked for July 4th movies and Fernando proudly delivered. editor)
Fernando's View
By Fernando F. Croce
With the Fourth of July just around the corner, here are five movies to get audiences to laugh, think, cheer, and salute.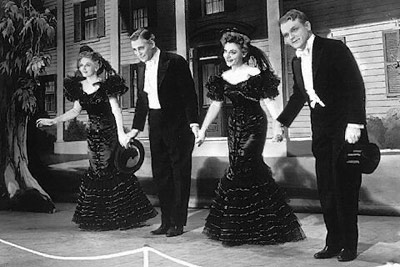 Yankee Doodle Dandy (Michael Curtiz, 1942): Who would have thought that it would take a foreign filmmaker to come up with the most patriotic of American movies? Austria-born director Michael Curtiz ("Casablanca," "The Adventures of Robin hood") pulled out all the stops in this irresistible celebration of America's greatest features, from apple pie to the freedom of putting on a show. James Cagney won a well-deserved Best Actor Oscar for his portrayal of flag-waving composer and song-and-dance man George M. Cohan, who over the years went from child star at vaudeville shows to the country's most beloved entertainer. Full of vintage tunes ("Yankee Doodle Dandy," "You're a Grand Old Flag," "The Red, White and Blue") and Cagney's electrifying numbers, it's the perfect Fourth of July movie.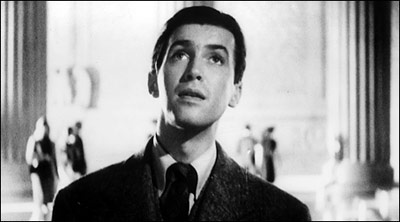 Mr. Smith Goes to Washington (Frank Capra, 1939): Many critics nowadays dismiss Frank Capra ("It's a Wonderful Life") as a creator of corny fantasies, but the truth is that his pictures are much tougher and darker than their comfy reputation would suggest. Capra's account of idealistic Jefferson Smith (beautifully played by James Stewart) and his fall from innocence when he comes to Washington not only shows how vulnerable the political system is to human venality, it also anticipates the government scandals of many years to come. With an extraordinary cast that includes Jean Arthur, Claude Rains and Thomas Mitchell, it's a political film in the greatest sense-aware of injustice yet optimistic about humanity's potential for change.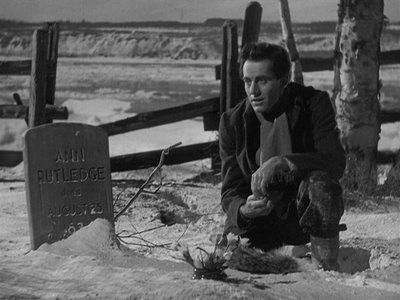 Young Mr. Lincoln (John Ford, 1939): Arguably America's greatest director ever, John Ford was on a roll in 1939, delivering classics such as "Stagecoach" and "Drums Along the Mohawk" in the same year. His greatest triumph that year, however, was this truly lovely portrait of the great president, Abraham Lincoln, when he was still a callow law practitioner facing his most decisive case. Beautifully played by Henry Fonda, Lincoln moves from Kentucky to Illinois in the 19th-century and, over the course of a dramatic trial, discovers the sage qualities that will in the future mark his leadership as the nation's leader. Ford's populist touch is felt profoundly in each delightful vignette, adding up to a moving and often funny, humanistic view of a great man.
Air Force One (Wolfgang Petersen, 1997): What country wouldn't feel safe with Indiana Jones himself calling the shots? Harrison Combining strength of character with a penchant for brave action, Ford is perfectly cast as America's dream President in this crack action hit from thriller specialist Wolfgang Petersen ("Outbreak"). An ex-marine and gruff family man, he finds himself stranded with the enemy thousands of feet up in the air when foreign rebels (led by Gary Oldman) take control of the titular presidential airplane. Boasting tightly directed suspense and a rock-solid supporting cast that includes Glenn Close, William H. Macy and Dean Stockwell, it's smarter-than-your-average-blockbuster fare graced by Ford's almost Gary Cooper-like sense of integrity.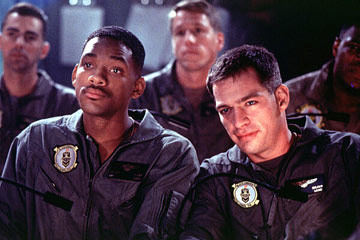 Independence Day (Roland Emmerich, 1996): The U.S.A. takes to the interplanetary frontlines when aliens try to invade Earth. Director Roland Emmerich steals from just about every other science-fiction movie ever made, from "Earth vs. the Flying Saucers" to "Close Encounters of the Third Kind," but succeeds in entertaining audiences thanks to an enthusiastic cast (including Will Smith and Jeff Goldblum). And what patriot could resist when, facing down the hordes of slimy creatures heading toward the planet, the American President (Bill Pullman) grabs the mike and delivers a speech that ends with: "We will not vanish without a fight! We're going to live on! We're going to survive! Today we celebrate our Independence Day!"
-------------------------------------------------------------

Marlin Stock Moves up to $5.60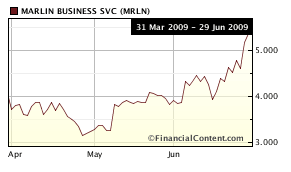 Readers have pointed out that since Leasing News reported the $10 million stock investment, Marlin Business Service, Mount Laurel, New Jersey stock has been on the up-swing.
Readers should also remember Leasing News stating several times the stock was under valued, and the low at $1.60, several readers bought and held, doubling their money in just a few days. Now at $5.60.
CIT is at $2.15, GE at $11.72, and Microfinancial at $3.65, another good buy.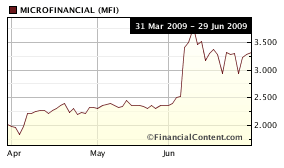 LA Investor purchases almost $10MM Marin Leasing Stock
http://www.leasingnews.org/archives/June%202009/06-17-09.htm#lainvestor
-------------------------------------------------------------

Inside Patrick "Evergreen" Byrne's Brain
-------------------------------------------------------------


### Press Release ############################


FDIC Announces Settlement With American Express Centurion Bank, Salt Lake City, Utah, for Unfair Practices

Today, the Federal Deposit Insurance Corporation (FDIC) announced a settlement with American Express Centurion Bank, Salt Lake City, Utah, for unfair practices in violation of Section 5 of the Federal Trade Commission (FTC) Act.

As part of the settlement, American Express Centurion Bank stipulated to a cease-and-desist order and agreed to pay a civil money penalty and, together with its affiliated thrift institution, reimburse more than 14,000 convenience check users for possible bounced check fees.

The bank declined to pay some convenience checks sent to card members and, thus, caused consumers monetary losses from returned check fees. As a result, complaints were filed with the FDIC's Consumer Response Center about convenience checks issued by American Express Centurion Bank.

In December 2008, American Express Centurion Bank improved its disclosures to make customers more aware that the convenience checks may be dishonored, and it subsequently discontinued its convenience check program until the bank can offer a program that does not raise these concerns.

The FDIC has reason to believe that American Express Centurion Bank's program for offering convenience checks violated the prohibition of Section 5 of the FTC Act against unfair practices in or affecting commerce. To settle such violations, the bank has agreed to pay a civil money penalty in the amount of $250,000.

American Express Centurion Bank has also stipulated to a cease-and-desist order requiring cessation of violations of FTC Act Section 5; implementation of satisfactory procedures for reviewing credit limits prior to marketing and issuing convenience checks; clear disclosure of a customer's established credit limit in convenience check offers and specific marketing materials; and implementation of procedures proposed by American Express Centurion Bank whereby a customer can obtain preauthorization to use a convenience check for a specific dollar amount within a specified period of time.

In addition, American Express Centurion Bank agreed to reimburse affected customers $160 per dishonored check; set up procedures to handle proven damage claims in excess of the reimbursement amount; and send a letter to impacted customers containing information for customers to use with creditors to clear up any negative information reported to a check system or credit reporting agency as a result of the dishonored check. In agreeing to the issuance of the order, American Express Centurion Bank did not admit or deny any liability.

"The settlement demonstrates the FDIC's commitment to protecting customers of insured depository institutions from unfair or deceptive practices," said FDIC Board member Thomas J. Curry. "Any person doing business with an insured institution can expect to be treated fairly, and any such entity that engages in unfair or deceptive acts or practices should be aware that the FDIC will pursue and stop such practices with all of the legal authority at its disposal."

The Office of Thrift Supervision today announced that it took separate action against another subsidiary of American Express for the same unfair practices in violation of Section 5 of the FTC Act.

#### Press Release #############################



-------------------------------------------------------------

News Briefs----
Former employees turn on Bank of America
http://www.upi.com/Business_News/2009/06/30/Former-employees-turn-on-Bank-of-America/UPI-47031246386571/
Deere says 800 salaried workers to leave voluntarily; 1st-year savings of $75M seen
http://www.chicagotribune.com/business/nationworld/wire/sns-ap-us-deere-job-cuts,0,4062575.story
Jobless rates rise in all U.S. metro areas in May
http://www.usatoday.com/money/economy/employment/2009-06-30-unemployment-_N.htm
Philadelphia program saves 60% of homes from foreclosure
http://www.usatoday.com/money/economy/housing/2009-06-30-philadelphia-foreclosure-prevent_N.htm
Judge revokes bond for Stanford
http://www.usatoday.com/money/industries/brokerage/2009-06-29-stanford-bond_N.htm
Oil Rises Above $70 as US Crude Inventories Drop
http://www.nytimes.com/aponline/2009/07/01/business/AP-Oil-Prices.html
---------------------------------------------------------------

You May have Missed---
Antiques Roadshow To Feature First Million-Dollar Appraisal
http://www.luxist.com/2009/06/30/antiques-roadshow-to-feature-first-million-dollar-appraisal/?icid=main|htmlws-main|dl2|link4|http%3A%2F%2Fwww.luxist.com%2F2009%2F06%2F30%2Fantiques-roadshow-to-feature-first-million-dollar-appraisal%2F
----------------------------------------------------------------


California Nuts Briefs---
California poised to issue IOUs to vendors, local governments
http://www.sacbee.com/capitolandcalifornia/story/1987906.html
Commission slashes lawmakers' cars, per diem, health insurance
http://www.sacbee.com/1095/story/1989868.html
Schwarzenegger calls for two-tier state pension system
http://www.sacbee.com/capitolandcalifornia/story/1987929.html
----------------------------------------------------------------


"Gimme that Wine"
Beer trumps wine, at least according to latest Gallup poll
http://www.stltoday.com/blogzone/lager-heads/anheuser-busch/2009/06/beer-trumps-wine-at-least-according-to-latest-gallup-poll/
Mendocino 'Comeback' expected after big drop in '08 grape crop
http://www.pressdemocrat.com/article/20090628/ARTICLES/906289975/1334/NEWS?Title=-Comeback-expected-after-big-drop-in-08-grape-crop
Wine Prices by vintage
http://www.winezap.com
http://www.wine-searcher.com/
US/International Wine Events
http://www.localwineevents.com/
Winery Atlas
http://www.carterhouse.com/atlas/\
Leasing News Wine & Spirits Page
http://two.leasingnews.org/Recommendations/wnensprts.htm
The London International Vintners Exchange (Liv-ex) is an electronic exchange for fine wine.
http://www.liv-ex.com/
----------------------------------------------------------------

Today's Top Event in History
1959-Dave Brubeck Quartet records " Take Five," which not only becomes a class score in 5/4 time, a alto sax Paul Desmond classic, but eventually hits number one on the Billboard, rare for a jazz performance. The album also became a million seller.
http://www.duke.edu/~smt3/brubeck.htm
[headlines]
----------------------------------------------------------------

This Day in American History
1730-The most populous area of colonial America was New England, with 275,000 Europeans. By 1760, this number rose to 425,000, and at the close
of the revolution to 800,000.
1733-Forty Jews, admitted to Georgia colony by its proprietors, settled in
Savannah.
1778-The first foreign diplomat accredited to the U.S., Conrad Alexandre Gerard, arrived in America. He had been appointed by King Louis XVI of France. The tide of the Revolutionary War changed when France not only lent the new colonies money, but officers, soldiers, arms, and ships. At Yorktown, the victory that won the war, Frenchman outnumbered Americans almost three to one! Washington had 11,000 men engaged in the battle, while the French had at least 29,000 soldiers and sailors. The 37 French ships-of-the-line played a crucial role in trapping the 8,700 strong British army and winning the engagement.
1800- The earliest recorded Methodist camp meeting in America was held in Logan County Kentucky, near the Gaspar River Church.
1807-birthday of Thomas Green Clemson. The man for whom Clemson University was named, born at Philadelphia, PA. The mining engineer and agriculturist married John C. Calhoun's daughter, Anna. Clemson bequeathed the old Calhoun plantation to South Carolina and Clemson Agricultural College ( Now Clemson University) was founded there in 1889. Clemson died at Clemson, SC, April 6, 1888. http://www.clemson.edu/welcome/history/
1835-The Baltimore and Ohio Railroad made its trial run from Baltimore, MD, to Washington, DC, starting railroad service to the federal capital.
1847- the first US postage stamps were issued by the US Postal Service, a 5 cent stamp picturing Benjamin Franklin and a 10 cent stamp honoring George Washington. Stamps had been issued by private postal services in the US prior to this date. (Don't forget, the postage goes up today, starting at 37 cents for a regular stamp)
(last part of: http://memory.loc.gov/ammem/today/jul01.html )
1852-the first body to lie in state in the US Capitol rotunda was that of Senator Henry Clay, who died in Washington, DC, at the age of 75 on June 29,1842. His body was placed in the rotunda, where it was displayed for the public to pay their respects, prior to interment in Lexington Cemetery, Lexington, KY.
1859-Amherst and Williams played the first intercollegiate baseball game, with Amherst winning, 73-32. The next day Williams evened the score by defeating Amherst in a chess match.
http://www.henryclay.org/hc.htm
1861- 1st public schoolhouse opens at Washington & Mason St, SF
1862- Congress outlaws polygamy (1st time); "an act to punish and prevent the practice of polygamy in the territories of the United Sates and other places, and disapproving and annulling certain acts of the legislative assembly of the territory of Utah." Most of the settles in Utah belonged to the Mormon Church ( Church of Jesus Christ of Latter-day Saints), which encouraged men to marry multiple wives. Little effort was made to enforce this law. The first anty-polygamly law with teeth was the act of March 22, 1883, known as the Edmunds law, which defined simultaneous marriages as bigamy and prescribed loss of citizenship as a penalty. It legitimized children born in polygamy before January 1, 1883.
1862- Day 7 of the 7 Days-Battle of Malvern Hill
http://petersburgcityguard.tripod.com/map5mhattacks.htm
http://members.ismi.net/mmcwr/battle/malvern_hill.html
http://www.gettysburgguide.com/fight.html
http://www2.cr.nps.gov/abpp/battles/va021.htm
1862-the Bureau of Internal Revenue was established by an act of Congress. The same day, President Abraham Lincoln signed into law a bill levying a 3 percent income tax on annual incomes of $600—$10,000, and 5 percent on incomes of more than $10,000. The revenues were to help pay for the Civil War. This tax law actually went into effect, unlike an earlier law passed August 5,1861, making it the first income tax levied by the US. It was rescinded in 1872.
1862-The Morrill Land Grant Act was passed. This federal legislation led to the creation of the Land Grant universities and Agricultural Experiment Stations in each state.
1863- after the Southern success at Chancellorsville, VA, Confederate General Robert E. Lee led his forces on an invasion of the North, initially targeting Harrisburg, PA. As Union forces moved to counter the invasion, the battle lines were eventually formed at Gettysburg, PA, in one of the Civil War's most crucial battles. Today began the Battle of Gettysburg, where General Robert E. Lee made a desperate bid to smash through Union forces and approach Washington, D.C. from the west. This was a crucial turning point in the war. Quite by accident, and not foreseen by General Lee, General George G. Meade stumbled upon the advance accidentally at Gettysburg, Pa. Lee's assaults on federal positions, trying to move out of this encounter, brought extremely heavy losses to both sides. On the climactic third day of the battle (July 3), Lee ordered an attack on the center of the Union line, later to be known as Pickett's Charge. When the famous charge of Gen. George E. Pickett's division failed, with one unit leaving 3393 out of 4800 men dead or wounded on the field, the battle was lost to the South. The 15,000 rebels were repulsed, ending the Battle of Gettysburg. On July 4, both sides were exhausted. On July 5, Lee's army retreated, listing more than one-third of the troops as casualties in the failed invasion, never to return to northern territory. Union General George Meade initially failed to pursue the retreating rebels, allowing Lee's army to escape across the rain-swollen Potomac River. He felt ill prepared for the action, particularly after initiating the battle without preparation and in "surprise." Historians say he missed an opportunity. They were not there, but make this observation primarily because Meade was not a very good tactician or leader of men. His men labeled him "timid" and used a stronger word. we can't print here. The South suffered 30,000 killed, wounded, or missing. The North, 23,000. http://memory.loc.gov/ammem/today/jul01.html
http://www.fredericksburg.com/Movies/2001/072001/Gettysburg_T1
http://www.gettysburg.com/
a key to the victory at Gettysburg
http://www.civilwarhome.com/buforddefense.htm
1869- US mint at Carson City, Nevada opens
http://www.tulving.com/carsonct.html
1874-The Philadelphia Zoological Society, the first US zoo, opened. Three thousand visitors traveled by foot, horse and carriage and steamboat to visit the exhibits. Price of admission was 25 cents for adults and 10 cents for children. There were 1,000 animals in the zoo when it opened
http://www.phillyzoo.org
1876- Birthday of Susan Keating Glaspell, U.S. novelist and playwright who won the 1930 Pulitzer prize for her play Allison's House. She wrote no further plays but continued to write novels that examined women's struggles with biology, conservative mores, and other influences on her freedom and happiness. Her early stories were steeped in the Iowa of her childhood and after the success of her first novel, she resettled in New York, married a wealthy home-town boy and lived and romped in Greenwich Village. The bulk of her noteworthy writing was done after his death in 1924. She remarried briefly.
1881- US Assay Office in St Louis, Missouri opens (closed, June 13,1911,
originally open for the World's Fair Exposition ).
http://www.ustreas.gov/education/fact-sheets/currency/prod-facilities.html
1889 -Frederick Douglass named Minister to Haiti
http://www.frederickdouglass.org/douglass_bio.html
1890- 2,000 Census Bureau clerks began the daunting task of tallying the results of the country's 11th census, aided for the first time by mechanical calculating devices. Some 45,000 census counters had spent the entire month of June counting America's 60 million-plus population, using hole punches to record the results of their surveys by punching out designated spots on the card, like a train conductor punches a ticket. Later, those cards were counted by a tabulating machine invented by 29-year-old Herman Hollerith. Hollerith's counting machine had soundly beaten other proposed counting methods in a contest sponsored by the Census Bureau. Hollerith later founded the Tabulating Machine Company, which, through a series of mergers and reorganizations, eventually became IBM.
1893-President Grover Cleveland boarded the yacht Oneida for surgery to be performed in secret on a cancerous growth in his mouth. As this was during the 1893 depression, secrecy was thought desirable to avoid further panic by the public. The whole left side of Cleveland's jaw was removed as well as a small portion of his soft palate. A second, less extensive operation was performed July 17. He was later fitted with a prosthesis of vulcanized rubber that he wore until his death June 24, 1908. A single leak of the secret was plugged by Cleveland's Secretary of War, Daniel Lamont, the only member of the administration to know about the surgery. The illness did not become public knowledge until an article appeared Sept 22, 1917, in the Saturday Evening Post, written by William W. Keen, who assisted in the surgery.
1898 -Teddy Roosevelt & his Rough Riders charge up San Juan Hill
( bottom half of: http://memory.loc.gov/ammem/today/jul01.html )
1899 -In Wisconsin, the Gideons were founded by three traveling businessmen. They placed their first Bibles in 1908 at the Superior Hotel in Iron Mountain, Montana. http://www.gideons.org/
1899-the birthday of Thomas A. Dorsey, the father of gospel music, born at Villa Rica, GA. Originally a blues composer. Dorsey eventually combined blues and sacred music to develop gospel music. It was Dorsey's composition, "Take My Hand, Precious Lord" that Reverend Dr. Martin Luther King, Jr., had asked to have performed just moments before his assassination. Dorsey, who composed more than 1,000 gospel songs and hundreds of blues songs in his lifetime, died Jan 23, 1993 at Chicago, ILL. http://www.allmusic.com/cg/x.dll?p=amg&sql=B141510
1903 - A strong tornado just 50 to 75 yards in width killed many persons around the Gainesville GA Cotton Mill. The tornado strengthened and widened near the end of its four mile path, killing 40 persons at New Holland GA. A total of 104 persons were killed in the tornado.
1903- Irna Phillips, U.S. radio script writer who developed the genre of the radio and TV soap opera. Starting with a ten-minute drama on a Chicago radio station (it tried to block her further progress), in 1932 she sold a similar program to the networks and the Queen of the Soaps was on her way. She wrote a dozen different shows and by 1943 she had five daily shows going at one time including the enduring Guiding Light, hiring a staff of writers for the daily scripting. When TV destroyed the careers of so many writers, IP moved easily into the format starting with Guiding Light (1952), As the World Turns (1956), and Days of Our Lives (1965), the most famous radio and TV soap operas of history. Her writing was superior and many have mourned the passing of her higher standards. Died 23 December 1973, Chicago, IL.
http://www.museum.tv/archives/etv/P/htmlP/phillipsirn/phillipsirn.htm
http://us.imdb.com/Name?Phillips,+Irna
1908-Birthday of Este Lauder, learned sales at the family hardware store, was introduced to beauty products by her uncle, a skin specialist from whom she learned to manufacture and develop skin creams. She started by giving free demonstrations and a small gift to customers. As her business burgeoned, she divorced and later remarried her former husband who agreed to run the factory which produced the Lauder beauty products while she did the promotions, marketing, and sales. She personally opened all Lauder outlets and hired the staff which was to reflect her standards of physical attractiveness as well as a balanced personality.
http://www.elcompanies.com/company/timeline/history.html
1910-The Chicago White Sox opened their new home originally called White Sox Park and later called Comiskey Park, losing to the St. Louis Browns, 2-0. Barney Pelty pitched the shutout for the Browns.
1910-The Ward Baking Company, Chicago, IL started the first bread factory that was completely automatic. The dough was not touched nor the bread handled except when it was placed on the wrapping machine. 1917, Taggart Baking Company of Indianapolis, IN began distribution to Mary Maid stores, a one-pound loaf. The first bagel baker was Lender's Bakery, which opened in 1927, in West Haven, CT. the owner was Harry Lender, who had just arrived from Lublin, Poland. Lender's introduced the first frozen bagels in 1963. By the way, the first frozen bread was offered to stores on November 3, 1942, by Arnold Bakers, Port Chester, NY.
1913-Birthday of Jo Sinclair (born Ruth Seid)- U.S. novelist. Her first novel Wasteland won the $10,000 Harper & Brothers prize for the best study of an aspect of U.S. life. (Cleveland) Sinclair was the pen name of Ruth Seid, daughter of Russian Jewish immigrants, and was raised in abject poverty. The distinction of having created the first fully developed lesbian character goes to Jo Sinclair and her 1946 novel, Wasteland. Jo Sinclair is the pseudonym for Ruth Seid; Wasteland, her partly autobiographical first novel, won the Harper Prize in 1946 and remained on the bestseller lists for months.
http://www.amazon.com/exec/obidos/search-handle-url/
index=books&field-author=Sinclair%2C%20Jo/002-2909458-5798421
http://www.davka.org/who/avrunin/fannie/ruthseidmore.html
http://www.davka.org/who/avrunin/fannie/ruthseid.html
http://www.glbtq.com/literature/jewish_am_lit.html
1914 Earle Warren Birthday (1937-45,lead alto sax player, band manager
for the Count Basie Band.)
http://www.centrohd.com/biogra/w1/earle_warren_b.htm
1915- blues legend Willie Dixon was born at Vicksburg, Ml. He moved to Chicago in 1936 and began his career as a musician with the Big Three Trio. With the advent of instrument amplification Dixon migrated away from his acoustic upright bass into producing and songwriting with Chess Studios, where he became one of the primary architects of the classic Chicago sound in the 1950s. His songs were performed by Elvis Presley, the Everly Brothers, the Rolling Stones, Led Zeppelin, the Doors, Cream, the Yardbirds, Aerosmith, Jimi Hendrix and the
Allman Brothers, among others. Dixon died Jan 29, 1992, at Burbank, CA.
http://afgen.com/dixon.html
1916- Olivia De Havilland, U.S. actor won Academy Awards for her work in To Each His Own (1946) and The Heiress (1949). However, she is probably best known for her role as Melanie in Gone With the Wind (1939). Her suit against a contract she had signed as a beginning actor broke the film studios lifetime monopoly on contract actors. It limited acting contracts to seven years (including suspensions). Her sister was Joan Fontaine (10-22-1917) who also won an Academy Award. The sisters were never friendly. De Havilland grew up in
Los Gatos and Saratoga, visiting often, as she had many friends here and
was quite the local celebrity to have to parties.
1917 Race riots in East St Louis Illinois (40 to 200 reported killed).
http://www.pbs.org/wgbh/amex/garvey/peopleevents/e_estlouis.html
http://www.eslarp.uiuc.edu/ibex/archive/nunes/esl%20history/race_riot.htm
http://www.builtstlouis.net/eaststlouis/eaststl01.html
http://www.cs.umb.edu/jfklibrary/coolidge_felzenberg.html
http://www.personal.utulsa.edu/~marc-carlson/riot/oldriots.html
http://library.wustl.edu/units/spec/archives/guides/urban.html
1920-Suzanne Lenglen of France became the first woman tennis player to win three Wimbledon championships in the same year. She won the singles titles, the doubles, and the mixed doubles. http://www.xrefer.com/entry/172914
http://perso.club-internet.fr/bmarcore/tennis/champions/lenglen/Lenglen.html
1921-the first sales tax enacted by a state became effective in West Virginia. The rate was one-fifth of 1 percent of the gross income of banks, street railroads, telephones, telegraph, express and electric light and power retailers, and two-fifth of 1 percent on timber, oil, coal, natural gas, and other minerals. Payments could be made to the state quarterly or annually. It replaced a tax on corporate net income.
1921- Canadian country singer Stu Davis, whose real name is David Stewart, was born in Boggy Creek, Saskatchewan. He and his brother Fred teamed up in 1939 to perform as the Harmony Boys on Regina radio station CKCK. Stu Davis later became known as "Canada's Cowboy Troubador," and made appearances in the late 1940's on NBC radio's "National Barn Dance" from Chicago and the "Grand Ole Opry." Davis signed with London Records in 1956, making 15 LP's for the label. In 1968, Davis, already a veteran of several TV shows, narrated the 13-part CBC TV documentary history of Western Canada, "Trail-Riding Troubador." Eddy Arnold took Stu Davis's song "What A Fool I Was" to number two on the Billboard country chart in 1948.
http://countrymusicnews.ca/news.ihtml?step=2&article_id=315
1935 - Benny Goodman and his band recorded the "King Porter Stomp" for Victor (Vi 25090). Often I play a series of how this song evolved, starting with Jelly Roll Morton, then Louis Armstrong, Benny Goodman, and finally, Gil Evans: "New Bottle, Old Wine" great album ( on of my favorites ).
http://perso.club-internet.fr/barybary/159.htm
1941- the Federal Communications Commission allowed 18 stations to begin broadcasting "television" this day. Only two were ready: the New York stations owned by NBC and CBS.
1941-Twyla Tharp born Portland; is perhaps today best known for "Movin' Out." A brilliant and major innovator in dance, she has combined tap, ballet, jazz, and social dancing in choreographing much acclaimed ballets, musical products, Broadway, and Hollywood films to modern music themes such
as the Sinatra Suite. She was also much admired as a dancer.
http://www.achievement.org/autodoc/page/tha0bio-1
http://www.amazon.com/exec/obidos/tg/detail/-/0553073060/qid=
1057043310/sr=1-2/ref=sr_1_2/002-2909458-5798421?v=glance&s=books
1942- Birthday of Andrae Crouch, African-American sacred music artist. His most enduring gospel songs have been 'Soon and Very Soon,' 'My Tribute' and 'Through It All.'
http://www.one-way.org/jesusmusic/crouch.htm
http://www.gospelcity.com/artists/a_crouch.html
http://patriot.net/~crouch/tree/andrae.html
http://www.jamsline.com/b_crouch.htm
1949- one of TV's first popular sitcoms, 'Mama" told the story of a Norwegian family living in San Francisco in 1911. I remember watching this show with my parents. It aired live through 1956; after it was cancelled, a second, filmed version lasted only 13 weeks. Cast members included Peggy Wood, Judson Laire, Rosemary Rice, Dick Van Patten.
http://www.yesterdayland.com/popopedia/memories/
show_mem.php?ID=PT1001
http://www.classicthemes.com/50sTVThemes/themePages/
mama.html#anchor2424000
1950---Top Hits
Bewitched - The Gordon Jenkins Orchestra (vocal: Mary Lou Williams)
My Foolish Heart - The Gordon Jenkins Orchestra (vocal: Eileen Wilson)
I Wanna Be Loved - The Andrews Sisters
Why Don't You Love Me - Hank Williams
1951 - Bob Feller set a baseball record as he pitched his third no-hitter for the Cleveland Indians
1952-"The Liberace Show" premiered on TV. A pianist known for his outrageous style and candelabra on his piano, Liberace hosted popular shows in the '50s and 60's. The first premiered on KLAC-TV in Los Angeles and went national in 1953. My father came to Hollywood in 1955 to become a producer/
story writer for Ziv TV, among the "products" developed were "Highway Patrol," "Cisco Kid" and a half-hour syndicated series with Liberace featuring his brother George as violist and orchestra leader. http://us.imdb.com/Bio?Liberace
1952-birthday of Elwood Blues of the Blues Brothers ( Dan Aykroyd), Ottawa, Ontario
http://csce.uark.edu/~ariggin/elwood.htm
http://www.nederpoparchief.nl/bluesbrothers/elwood.html
http://www.nederpoparchief.nl/bluesbrothers/main.html
http://www.burnet.edu.au/htblues/transcript
http://members.aol.com/carguy218/elwood.html
1956 - The Highway Revenue Act of 1956 was put into effect by Congress, outlining a policy of taxation with the aim of creating a fund for the construction of over 42,500 miles of interstate highways over a period of 13 years. The push for a national highway system began many years earlier, when the privately funded construction of the Lincoln Highway begun in 1919. President Franklin D. Roosevelt (1933-1945) did much to set into motion plans for a federally funded highway system, but his efforts were halted by the outbreak of World War. : At a time when the total federal budget approached $71 billion, Eisenhower's plan called for $50 billion over 13 years for highways. To pay for the project a system of taxes, relying heavily on the taxation of gasoline, was implemented. Legislation has extended the Interstate Highway Revenue Act three times. Today consumers pay 18.3¢ per gallon on gasoline.
1956 - Elvis Presley appeared on the Steve Allen "The Tonight Show". He wore a tuxedo and sang to a sad-eyed basset hound. Steve Allen and the audience loved the performance. He was invited back again, but the next time was not in a "Tux".
1958---Top Hits
Hard Headed Woman - Elvis Presley
Yakety Yak - The Coasters
Patricia - Perez Prado
Guess Things Happen that Way - Johnny Cash
1959-Dave Brubeck Quartet records " Take Five," which not only becomes a class score in 5/4 time, a alto sax Paul Desmond classic, but eventually hits number one on the Billboard, rare for a jazz performance. The album also
became a million seller.
http://www.duke.edu/~smt3/brubeck.htm
1961-birthday Frederick Carlton "Carl" Lewis US, Olympic track & field star (Gold-1984, 1988), born Birmingham,AL.
http://top-biography.com/9160-Carl%20Lewis/
1963- the US Postal Service introduced the five-digit zip code.
1963-> The Beatles recorded "She Loves You" and "I'll Get You." at EMI's Abbey Road Studios. "She Loves You" would become their second number-one hit in both Britain and the US. Can you name their first hit? (don't cheat by using Google.)
1965 - Undersecretary of State George Ball submits a memo to President Lyndon B. Johnson titled "A Compromise Solution for South Vietnam." It began bluntly: "The South Vietnamese are losing the war to the Viet Cong. No one can assure you that we can beat the Viet Cong, or even force them to the conference table on our terms, no matter how many hundred thousand white, foreign (U.S.) troops we deploy." Eventually there would be more than 540,000 U.S. troops in South Vietnam.
1966---Top Hits
Paperback Writer - The Beatles
Strangers in the Night - Frank Sinatra
Red Rubber Ball - The Cyrkle
Take Good Care of Her - Sonny James
1966- the Beatles began a series of concerts at the Budo Kan Hall in Tokyo. A famous bootleg album, "Three Nights in Tokyo," was made of the Beatles' appearance.
1966- the Grateful Dead released their first single, "Don't Ease Me In" backed with "Stealin'."
http://dannyman.toldme.com/lyrics/Grateful_Dead/Stealin'.html
1967- Beatles' "Sgt. Pepper's Lonely Hearts Band goes #1 for 15 weeks
1967 - Scott McKenzie scored his first hit with the single, "San Francisco (Be Sure to Wear Flowers in Your Hair)". The song became an anthem for the Love Generation and the young people of flower power. McKenzie also co-wrote a hit for the Beach Boys in 1988, called "Kokomo" His songs, "San Francisco" and "Like an Old Time Movie", were written and produced by John Phillips of The Mamas and The Papas
1967---The Jefferson Airplane's "White Rabbit" entered the Billboard chart, where it eventually reached #8.
1968--: On this date, the Pennsylvania Supreme Court voided the Muncy Law that REQUIRED women to serve longer prison terms - often 2.5 times longer - than men who are convicted of the same crime. The successful appeal was handled by attorneys of the National Organization for Women. More recently, a number of states including New York and California have made studies ordered by their supreme courts and found that women are still sentenced to longer terms for the *same* crimes as men. The practice is said to be pervasive. (Paula C. Johnson provided this citation: Carolyn Engel Temin, Discriminatory Sentencing of Women Offenders: The Argument for ERA in a Nutshell, 11 Amer. Crim. L. Rev. 355 (1973).)
1971-Jethro Tull's first US Top Ten album, "Aqualung" is awarded a Gold record.
1971-The Twenty-Sixth Amendment was ratified. The 26th Amendment to the Constitution granted the right to vote in all federal, state and local elections to all persons 18 years or older. On the date of ratification, the US gained an additional 11 million votes. Up until this time, the minimum voting age was set by the states, in most states it was 21.
1972-Neil Diamond went to the top spot on the Billboard singles chart with "Song Sung Blue", his second US #1. The tune made it to number 14 in the UK.
1972-the first Navy admiral who was African-American was Samuel Lee Gravely, Jr. of Richmond ,VA.
1973 - Golfer Bruce Crampton tied for fourth place in the Western Open golf tournament, bringing his career earnings to over a million dollars. Crampton became the first non-American golfer to reach that mark. He became the fifth golfer to make over a million dollars in career earnings. The others were Arnie Palmer, Billy Casper, Jack Nicklaus and Lee Trevino.
1972- the rock musical "Hair" closed on Broadway after 1,729 performances. It had opened at the Biltmore Theatre on April 28th, 1968. The music for "Hair" was written by Montreal native Galt McDermott.
http://www.geocities.com/hairpages/
http://www.amazon.com/exec/obidos/ASIN/B000002W1S/
inktomi-musicasin-20/002-2909458-5798421
1973 - "Jesus Christ Superstar" closed in New York City after 720 performances on Broadway. The cast album quickly became a million-seller.
1974---Top Hits
Sundown - Gordon Lightfoot
Be Thankful for What You Got - William DeVaughn
If You Love Me (Let Me Know) - Olivia Newton-John
Room Full of Roses - Mickey Gilley
1975-Captain & Tennille get their first gold record with "Love Will Keep Us Together". The album will eventually sell 2 1/2 million copies and win a Grammy for Record of the Year
1976- Kenneth Gibson, is 1st black president of US Conference of Mayors.
1979- Sony introduced the Walkman under the name Soundabout, selling for $200. It had been released in Japan six months earlier. More than 185 million have been sold.
1979 - Susan B. Anthony, an activist for the cause of women's suffrage, was commemorated on a U.S. coin, the Susan B. Anthony dollar. The coin, roughly the size of a quarter, was confused by many with the quarter and the U.S. Treasury Department eventually stopped producing the Susan B. Anthony dollar.
1980 - A man from Falmouth ME was struck by lightning restoring his eyesight. The man had been blind and partially deaf since a truck accident in 1971
1981-Murder by the "Manson Family" of Sharon Tate and three others in Laurel Canyon Calif. Last Friday one of the family applied for parole, but was turned down, as basically they were all given death sentences, which was overturned at the time by the Supreme Court, who ruled "life in prison" without parole. But they keep trying to get out.
1982---Top Hits
Ebony and Ivory - Paul McCartney with Stevie Wonder
Don't You Want Me - The Human League
Rosanna - Toto
Slow Hand - Conway Twitty
1985 - Robin Yount of the Milwaukee Brewers got hit #1,800 of his career, leading the 'Brew Crew' past the Boston Red Sox 5-1.
1985-"Nick at Night" premiered on TV. The first broadcast of Nick at Nite, the creation of the kids network Nickelodeon, occurred. Owned and operated by MTV Networks, Nick at Nite presents many of the old classic television series, including "Barney Miller."
1987- The Grateful Dead's "In The Dark" LP is released.
1987--Fleetwood Mac's "Tango" LP is certified platinum while Van Halen's "1984" and ZZ Top's "Eliminator" reach sales of 6 million. .
1988 - Thunderstorms drenched north central Texas with torrential rains, with more than 14 inches reported in Commanche County. Afternoon thunderstorm in New Jersey and Pennsylvania produced wind gusts to 70 mph.
1989 - Thunderstorms developing during the afternoon over the Southern Plains Region produced severe weather through the evening and the night, spawning nine tornadoes. Thunderstorms produced wind gusts to 80 mph at Alpine TX, and baseball size hail at Balmorhea, TX, Fluvanna, TX, and in Borden County, TX.
1990---Top Hits
Step By Step - New Kids on the Block
Do You Remember? - Phil Collins
I'll Be Your Shelter - Taylor Dayne
Love Without End, Amen - George Stra
1991-"Court TV" premiered. The continuing evolution of entertainment brought on by the advent of cable television added another twist with the debut of Court TV. Trials are broadcast in their entirety, with occasional commentary from the channel's anchor desk and switching between several trials in progress. Trials with immense popular interest such as the William Kennedy Smith rape trial, the sentencing hearing of Marlon Brando's son and the Jeffrey Dahmer and O.J.Simpson trials, are broadcast along with more low-profile cases.
1998 - Singer/actress/movie star Barbara Streisand and actor/director James Brolin were married at her Malibu, California home. It was her second marriage (she was previously married to actor Elliot Gould) and his third (he was married to casting agent Jane Agee and actress Jan Smithers). The couple honeymooned on a boat in the nearby Channel Islands off the Santa Barbara coast.
2000- On the country's 133rd birthday, a Canada Day pitching match up features a pair of Canadian starters in Montreal as Marlin Ryan Dempster, a native of British Columbia defeats Mike Johnson of Edmonton and the Expos, 6-5.

--------------------------------------------------------------

Baseball Poem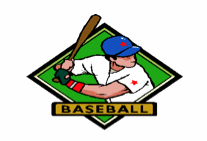 Summer of '85
I saw Springsteen leap
from a speaker twice his height,
land on thick-heeled biker boots in mid-song,
rained on by his own sweat,
the guitar's thunder,
the packed house, the roar,
just a good journeyman nothing more
is what he said...
I saw Pete at forty plus
take middle-aged flight,
chest plowing packed clay,
an ungloved hand grabbing for third,
dusting off the late tag,
just a good journeyman the look said
as he turned toward home plate, undenied...
I saw Christopher Reeves in the stands,
taking notes...
Written by Tim Peeler
in "Touching All the Bases,"
Poems from Baseball
Published by McFarland and Company
--------------------------------------------------------------

SuDoku
The object is to insert the numbers in the boxes to satisfy only one condition: each row, column and 3x3 box must contain the digits 1 through 9 exactly once. What could be simpler?
http://leasingnews.org/Soduku/soduko-main.htm
--------------------------------------------------------------

Daily Puzzle
How to play:
http://www.setgame.com/set/puzzle_frame.htm
Refresh for current date:
http://www.setgame.com/set/puzzle_frame.htm
--------------------------------------------------------------


http://www.gasbuddy.com/
http://www.gasbuddy.com/GB_Map_Gas_Prices.aspx
http://www.gasbuddy.com/GB_Mobile_Instructions.aspx
--------------------------------------------------------------

Weather
See USA map, click to specific area, no commercials
--------------------------------------------------------------

Traffic Live---
Real Time Traffic Information
You can save up to 20 different routes and check them out with one click,
or type in a new route to learn the traffic live
--------------------------------