Top Producers Needed to Challenge
Highly Experienced Back Office
Huge Starting and Referral Bonuses
Click Here
Friday, July 31, 2009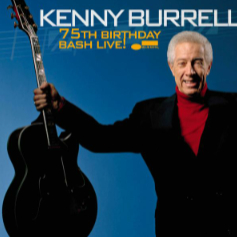 Headlines---
Archives-July 31, 2006
Cartoon--Pat Byrne to his Top Salesmen
Classified Ads---Operations
Leasing Companies Move---Two Different Directions
AZELA Meeting in Phoenix
FNB joins the "Broker/Lessor" List
Classified Ads---Help Wanted
What Happened to all the Money at IFC Credit?
Reader Reaction to IFC Credit Bankruptcy
Lorna's Silence/(500) Days of Summer
The Soloist/Fast & Furious/Bad Lieutenant
Fernando's View by Fernando F. Croce
Federal Reserve Beige Report--Slow Summer
Cartoon---The Talmudic Umpire
Richard Latour on video re: Future of Leasing
Premier Lease & Loan/Orion First Financial
News Briefs----
Bank Bonus Tab: $33 Billion
White House reviewing 'cash for clunkers' program
May-June joblessness up in 90% of metro areas
Boeing 787 wing flaw extends inside plane
Microsoft-Yahoo deal may be Ballmer's master stroke
When Auto Plants Close, Only White Elephants Remain
You May have Missed---
Beer Summit at the White House
Sports Brief---
"Gimme that Wine"
Today's Top Event in History
This Day in American History
Baseball Poem
SuDoku
Daily Puzzle
GasBuddy
Weather, USA or specific area
Traffic Live----
######## surrounding the article denotes it is a "press release"
--------------------------------------------------------------

Archives-July 31, 2006
Cartoon-- Pat Byrne to his Top Salesmen
--------------------------------------------------------------

Classified Ads---Operations
N. Phoenix, Arizona
Kathleen Gibbons-Erler will be available for hire as of July 15th, 2009. Eleven years experience in all office operations.
kgibbons-erler@cox.net
Resume

For a full listing of all "job wanted" ads, please go to:
http://www.leasingnews.org/Classified/Jwanted/Jwanted.htm
To place a free "job wanted" Leasing News ad:
http://www.leasingnews.org/Classified/Jwanted/Jwanted-post.htm
ELFA Career Center: Job Seekers (free):
http://careers.elfaonline.org/search.cfm
--------------------------------------------------------------

Leasing Companies Move---Two Different Directions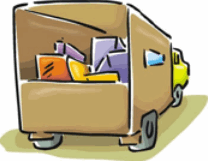 The small ticket brokerage firm of Latitude Equipment Leasing, formed in September, 2007 by ex-Advanta and Marlin Leasing executives Gary Kester and Mike Bennie, announces it has "…relocated its corporate headquarters to a larger, more modern office within the same office complex. The company's new address is 733 Route 70 East, Suite 304, Marlton, NJ 08053. Other ex-Advanta and Marlin Leasing personnel have joined them, while other ex-Marlin employees await their time remaining on clauses to unite with their former employees, including Gary Shivers new company Navitas.
The new Latitude expanded office continues its Southern New Jersey sales operation from the new address and now has 26 field offices throughout the United States (many of these are home address of the representative.)
www.latitudeleasing.com
ACC Capital (2001, formerly Amembal Capital, Inc., originally formed by Loni Lowder, July 1979), recently exited the small ticket marketplace to go back to its original concept of leases over $100,000. They have downsized the company to 15. ACC is moving today from Salt Lake City, Utah to 7109 S. High Tech Drive, Ste B, Midvale, UT 84047, Ph 801-233-2394. They plan to concentrate on expanding their position in the middle market arena.
http://acccapital.com/
--------------------------------------------------------------

AZELA Meeting in Phoenix
"The Arizona Equipment Leasing Association held its summer meeting 7-28-09 at The Old Spaghetti Factory in downtown Phoenix attended by 22 enthusiastic leasing people enjoying light refreshments. A round table discussion was held and concluded that a turnaround in the industry was around the corner.
"Several attendees shared their marketing tools and strategies. After the lively discussion the group hopped on the new Arizona light rail and went to Chase Field and enjoyed the Diamondbacks and Phillies baseball game. The leasing discussions continued throughout the game. A knowledgeable and enjoyable time was had by all.
Patrick J. McCann
universal5@cox.net
--------------------------------------------------------------


joins the "Broker/Lessor" List
Name
City, State
Contact
Website
Leasing Association

YCS
YELB


(see above for meaning)

# of Empl.

Geographic Area

Minimum
Dollar
Amount

Buisness Reports

D

FBN Leasing & Financial, LLC
Lakewood, WA
Bob Gee
bob@fbnfinancial.com
253-238-8822
www.fbnfinancial.com

Washington State, Oregon, Idaho
A - City Business License | B- State License | C - Certified Leasing Professional |
D - State(s) sales/use tax license |
E - Named as "lessor" on 50% or more of lease contract signed. |
FBN Leasing & Financial
We lease unique and hard to finance equipment.

We specialize in the brewery and wine industries and the host and hospitality industries.
Let us help as you expand or upgrade your operations.
Crushers
Tanks and Vats
Office and Point of Sale
De-stimmers/crushers
Fermenters
Barrels
And anything else used in your production or administration
Let our restaurant specialist taylor a financing package just for you
Point of Sale
Kitchen
Refrigeration
Ice machines
Call us and we will bend ove backward to get you your equipment
Part of our group includes over 15 years of brewery experience. We speak your language.
Please let us know what you would like to see on this web site and email to: fbn@fbnfinancial.com
Consider you optoins - consider leasing
Broker/Lessor List:
http://www.leasingnews.org/Brokers/broker_Lessor.htm
--------------------------------------------------------------

Classified Ads---Help Wanted
Regional Sales Managers:
Southern California, Texas, Illinois, Florida, Georgia.
2+ years outside leasing/finance sales exp. closing deals. Estab. customer base/ or vendors a plus. Top commission.
Relationship Manager/Sales Associate:
Lake Success, New York
Process daily sales activities. Excellent written/verbal skills required. Previous industry experience not required although a plus

Please submit your resume for confidential review to: ekaye@advantagefunding.us or fax to 718 392 5427.
Advantage Funding, a leading national commercial vehicle and transportation equipment leasing and finance company seeks an . Our financing products are offered to new and existing relationships in the commercial coach, limousine, school bus, paratransit, funeral car, minibus and transportation industries.
Top Producers Needed to Challenge
Highly Experienced Back Office
Huge Starting and Referral Bonuses
Click Here
--------------------------------------------------------------

What Happened to all the Money at IFC Credit?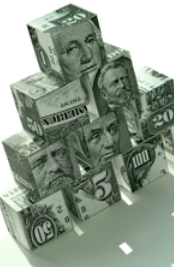 There is talk that the problems with NorVergence leases are what brought IFC Credit, Morton Grove, Illinois down. From the list in the Bankruptcy filing the lessees from the FTC settlement have not been paid and are owed $1.9 million dollars. Top that off with Askounis & Darcy $170,000 for legal work, as well as various settlements they lost, such as S.O.S. where the appeal wound up costing them $100,000, not paid, according the Bankruptcy filing.
Add to this the payments on the purchase of First Portland Corporation dba First Corp. and even Marcus Davin for the sale of Blue Dot, both to be paid from the portfolio. Then there is the $1,000,000 to the investor allegedly introduced by Marcus Davin, $724,013 the in prepaid deposits, the $1.5 million in lease payoff but not paid to CoActiv. In addition, Leasing News was told by an insider most of the middle-market leases were "fair market value," very few $1.00 out, meaning there is extra profit at the end. None of these leases were written as true operating leases but "finance leases" where the stream was discounted and the residual was pure profit to IFC.
What money did its CEO Rudy Trebels, CLP, take, and what rewards did CFO Marc Langs or others receive?
Where did the $300,000 go to pay personal property taxes due in June, or $1.8 million owing the rest of the year? Or $3.3 million owed to 193 vendors?
Banks and others asked Leasing News why they were not on the list. First, this is what William Purcell as president was able to put together while going through one set of books and what he got from accounting. While some may have come from creditors or actually court filings such as from CoActiv Capital, the point is there have not been any actual filings made to the Bankruptcy Judge, just appointed, with the first creditors meeting to be held on 09/02/2009 at 12:30 PM at 219 South Dearborn, Office of the U.S. Trustee, 8th Floor, Room 800, Chicago, Illinois 60604.
What are the most serious debts to be paid, and from where, such as American Lease Insurance $13,103.78 in 31-60 days and $16,482 in 30 days. Perhaps it is mute as the insurance may be been cancelled on leases. What about bond holders? Where do they stand?
Where do the various counties stand over the United States regarding personal property taxes, particularly on "fair market value" leases. Capital leases may find the lessee responsible, perhaps, but "fair market value," it is the owner of the equipment. And who now is the owner of the equipment when the lessor defaults?
Where do the legal judgments stand, from all over the United States, some from courts, some from agreements with various U.S. Attorneys Generals?
What about the 1,000 NorVergence leases, where various U.S. Attorney Generals made settlement agreements and IFC has not returned the money, or with the FTC settlement, where the lists shows $1.9 million is owed to them.
The FTC made the settlement, but they have no legal authority regarding collections. In fact, there side was prohibiting IFC from such action. The legal settlement came from the various state attorneys general. The largest was a settlement from a law suit in New Jersey. The lessees named may be New Jersey or Illinois or Missouri or Texas, or all of them, or part of them. So who will represents them? The bankruptcy is in Illinois. Lisa Madigan, Illinois Attorney General, had also been part of the settlement agreement. Will she have a representative at the creditor's meeting. A call to her press office was not returned to date.
If there is fraud here, as in the complaint filed by CoActive Capital, Horsham, Pennsylvania, especially against the two officers and managers of the funds as individuals, and documented in a 180 page legal document with six complete exhibits, are there grounds then for state legal action?
Where did all the Money at IFC Credit go? Perhaps the Bankruptcy Trustee will see what money was spent in the last 90 days, as well as the last twelve months from the date of the filing. Remember, there is not official list yet and will not be until authorized by the U.S. Bankruptcy Trustee.
IFC Credit $150 Million Bankruptcy
http://www.leasingnews.org/Conscious-Top%20Stories/IFC_stories.htm
--------------------------------------------------------------

Reader Reaction to IFC Credit Bankruptcy

Most sent emails that they were sad to hear the news, stories like this are not good for leasing, while others said they knew it was coming for a long time.
Here was a company in the public eye in trouble for quite some time, involved in lawsuits with many leases, at one time over a thousand, whose company sponsored events at association conferences, advertised in association media, and CEO was actually a Certified Leasing Professional, especially active in the National Equipment Finance Association, formerly UAEL "He was the Membership Chair for the United Association of Equipment Lessors (UAEL) from 1999-2001 and served on the Board of Directors 2004-2005."
http://www.ifccreditcorp.com/about.html
Readers may remember he was instrumental in getting now retired FTC Senior Attorney Randy Brook from receiving the Leasing News Person of the Year Award at a UAEL Conference. Trebels was part of the "good old boys" network.
"To the Editor:
"The demise of any leasing company is sad…but the demise of IFC is sad because it puts a big black mark on our industry. When you have banks that will (allegedly) lose money by financing a lease company…you jeopardize your fellow leasing company who is also banking with that bank. Those banks will look two and three times and get out of the business. If its true that there was "fraud" anywhere a long the line…shame on those people who will continue to put money in the pockets of a person who did this to all of us who have worked hard, worked ethically and earn our money through trust. Think carefully before you take a deal from anyone that doesn't deserve your money. We, BFEC, choose to turn down deals rather than pay fees to people who don't' deserve our hard earned dollars. Another sad case of greed."
Deborah J. Monosson
President
Boston Financial & Equity Corporation
1260 Boylston Street/Boston/MA/02215
617-267-2900 www.bfec.com
"All these stories are all too familiar. Well, what did one expect? Many brokers submitted transactions with spins on them. Not a lie mind you, just not all the info. Many funding sources were greedy and wanted volume and made the credit standards fit the deals. The direct lenders wanted those franchise start ups regardless of the marginal collateral and guarantors. Our industry was no different than the subprime mortgage business. Many financed what wasn't there and approved credits without proper due diligence. Again, not the majority, but many large leasing companies wanted those vendor programs thinking any new biz can make enough to pay even if it was in Siberia selling snow cones.
"Let's face it, how can banks loan money to leasing companies? They need cash for their failing commercial real estate and credit card debt, (which really has not hit yet).
"What is this about? There will be new "on the record' stories; and, I predict your mouths will drop open. I know of a few large bank leasing portfolios that have quietly tanked and some large leasing companies will cease operations. Cash flowing only is not a reason to finance everything that comes down the pike. Did we forget book value and asset value? You won't anymore.
Here is the good news. If one has $$$$, there are really good opps out there. We are seeing some of the best quality transactions (and the worst from the desperate, weak, and failing). Keep your chins up, it is time to pay more attention than we, at times, did.
"No rebuttal please, this not an indictment, but a short observation to be followed by a longer one. I am tired of hearing all the success stories and then seeing the losses posted. Only positive comments that are true should be mentioned. Also, this is not a shot at anyone or any industry, just that our industry is in a bit of turmoil. Our industry will get a face lift. Many will go out, many will weather the storm and come back stronger. That is, like the auto, banking, and other industries, the lease finance industry will wind up with fewer and better players."
(President of a Major Leasing Company)
--------------------------------------------------------------

Fernando's View
By Fernando F. Croce
First-rate drama ("Lorna's Silence") and romance ("500 Days of Summer") hit theaters this weekend, while new DVDs offer the chance to catch up with recent releases ("The Soloist") as well as cult classics ("Bad Lieutenant").
In Theaters: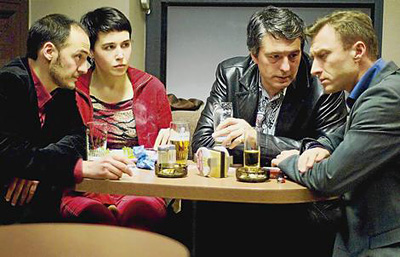 Lorna's Silence (Sony Pictures Classics): Jean-Pierre and Luc Dardenne, the Belgian brothers who directed such art-house gems as "The Son" and "The Child," are back with this gritty and involving tale about finding hope in a harsh world. Lorna (a luminous performance by newcomer Arta Dobroshi) is a young Albanian immigrant in Belgium, trying to obtain citizenship papers so she can settle down with her boyfriend. In order to get a green card, she must marry a drug addict (Jeremie Renier), in hopes that he will soon die. Her plan goes awry, however, when she starts to develop feelings for her husband, and her newfound determination go against the orders of local gangsters. A vivid, moving, and surprising story of unlikely redemption. With subtitles.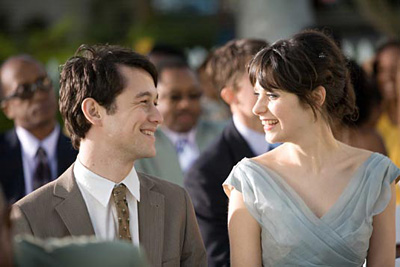 (500) Days of Summer (Fox Searchlight Pictures): Summer of the title is not a season, but the name of the quirky young woman (played by Zooey Deschanel) with whom Tom (Joseph Gordon-Levitt) falls in love in this brisk romantic comedy. Looking back at their 500 days of ups and downs, Tom, a greeting card writer who dreams of becoming an architect, remembers the happiness and heartbreak of love. Even though the scenario is familiar to anyone who's seen modern romantic comedies, director Marc Webb (with great help from his two talented main actors) aims for a blend of quirky comedy and heartfelt melancholy that should strike a chord with any viewer who's ever taken a ride on the rollercoaster of love.
New on DVD: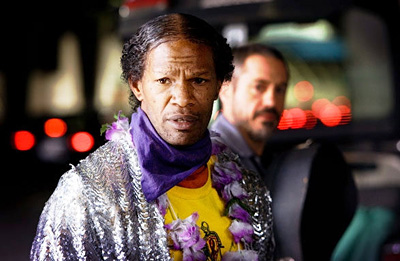 The Soloist (Paramount): Jamie Foxx and Robert Downey, Jr. deliver bravura turns in this fast-paced and emotional drama. Steve (Downey Jr.) is a Los Angeles journalist who crosses paths with Nathaniel (Foxx), a homeless man found playing his violin on the streets. Though Steve at first sees Nathaniel as the subject for a newspaper article, the two men gradually develop a deep friendship. Their bond is strengthened by revelations about Nathaniel's past as a student of classical music who became lost after a tragedy, and also about the possibility of a prestigious musical performance that might put him back on track. Even if director Joe Wright ("Pride and Prejudice," "Atonement") often goes overboard with camera tricks, the two actors keep the emotions true.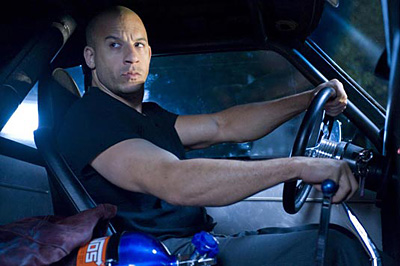 Fast & Furious (Universal): Fans of the surprise hit about brawny heroes and fast cars will rejoice in this fourth installment of the "Fast and Furious" franchise, which brings together the cast from the 2001 original. Eight years after daredevil outlaw Dominic (Vin Diesel) disappeared beyond the Mexican border, he's brought back to the mean streets of L.A. to join undercover agent Brian (Paul Walker) to bring down a lethal underground figure. The foes forge an uneasy alliance, but will their bond survive both the physical dangers and the return of their girlfriends, Letty (Michelle Rodriguez) and Mia (Jordana Brewster)? Taking his cue from the original, director Justin Lin keeps the action moving so fast that audiences may not even notice how crazy most of the plot really is.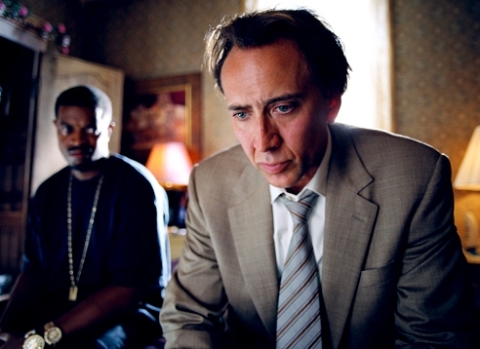 Bad Lieutenant (Lions Gate): Director Abel Ferrara ("The King of New York") and actor Harvey Keitel ("The Piano") are famous for their artistic bravery, and their fearlessness is matched remarkably in this disturbing but unforgettable crime drama. Keitel plays the titular character, a nameless police officer whose life is a wreck of corruption, addictions and other unwholesome obsessions. Just when it looks like he has become permanently lost in drugs and gambling, however, a new case involving a local nun presents him with the possibility of redemption. But will he be able to save his soul, or will his underworld connections reach him first? Definitely not for the squeamish, this grungy yet ultimately soulful portrait of spiritual salvation may be hard to watch, but it's even harder to shake off.
--------------------------------------------------------------

Federal Reserve Beige Report - Slow Summer
Economic activity continued to be weak going into the summer
"As businesses remained pessimistic and reluctant to borrow, demand for commercial and industrial loans continued to fall or stay weak in the New York, Richmond, St. Louis, Kansas City, Dallas, and San Francisco Districts. Consumer loan demand decreased in New York, St. Louis, Kansas City, and San Francisco, stabilized at a low level in Chicago and Dallas, and was steady to up in Cleveland."
"Banks continued to tighten credit standards in the New York, Philadelphia, Richmond, Chicago, Kansas City, Dallas, and San Francisco Districts; and some have stepped up the requirements for the commercial real estate category, in particular, due to concern over declining loan quality. Meanwhile, Cleveland and Atlanta reported that higher credit standards remained in place, with no change expected in the near term. Credit quality deteriorated in Philadelphia, Cleveland, Kansas City, and San Francisco, while loan quality exceeded expectations in Chicago and remained steady in Richmond."
No mention was made of bank failures.
"Reports from the 12 Federal Reserve Districts suggest that economic activity continued to be weak going into the summer, but most Districts indicated that the pace of decline has moderated since the last report or that activity has begun to stabilize, albeit at a low level. Consumer spending in the early summer remained below previous-year levels in most Districts, as households continued to be price conscious. Nearly all Districts reporting on transportation services observed continued weakness. Freight transport respondents from the Atlanta, Dallas, and Cleveland Districts noted that cargo volumes remain below year-earlier levels. Commercial real estate leasing markets were described as either "weak" or "slow" in all 12 Districts, although the severity of the downturn varied somewhat across Districts."
By District:
Boston
www.federalreserve.gov/FOMC/BeigeBook/2009/20090729/1.htm
New York
www.federalreserve.gov/FOMC/BeigeBook/2009/20090729/2.htm
Philadelphia
www.federalreserve.gov/FOMC/BeigeBook/2009/20090729/3.htm
Cleveland
www.federalreserve.gov/FOMC/BeigeBook/2009/20090729/4.htm
Richmond
www.federalreserve.gov/FOMC/BeigeBook/2009/20090729/5.htm
Atlanta
www.federalreserve.gov/FOMC/BeigeBook/2009/20090729/6.htm
Chicago
www.federalreserve.gov/FOMC/BeigeBook/2009/20090729/7.htm
St. Louis
www.federalreserve.gov/FOMC/BeigeBook/2009/20090729/8.htm
Minneapolis
www.federalreserve.gov/FOMC/BeigeBook/2009/20090729/9.htm
Kansas City
www.federalreserve.gov/FOMC/BeigeBook/2009/20090729/10.htm
Dallas
www.federalreserve.gov/FOMC/BeigeBook/2009/20090729/11.htm
San Francisco
www.federalreserve.gov/FOMC/BeigeBook/2009/20090729/12.htm

Full Report:
http://www.federalreserve.gov/FOMC/BeigeBook/2009/20090729/FullReport.htm
--------------------------------------------------------------

--------------------------------------------------------------

Richard Latour on video re: Microfinancial/future of Leasing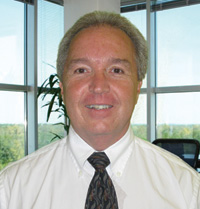 Richard Latour, President and CEO of Microfinancial, Woburn, Massachusetts
In this video, Richard Latour talks about the current leasing economy, leasing management, his viewpoint as a CEO of a small ticket leasing company and his company plans for the future:

http://www.brainshark.com/brainshark/vu/view.asp?pi=216997093&tx=kitmenkin%40leasingnews%2Eorg
About MicroFinancial
MicroFinancial (formerly Boyle Leasing Technologies), through subsidiary TimePayment, provides leasing and financing services through vendors to small businesses. TimePayment leases and rents commercial equipment -- automated teller machines, espresso machines, credit card terminals, computers, vending machines, water purification equipment, wireless communications devices, and more. Leases are generally written for equipment valued at $500 to $15,000. The company's services are provided through a network of independent vendors; these equipment vendors submit their clients' financing applications to TimePayment via the Internet, telephone, fax, or e-mail.
http://phx.corporate-ir.net/phoenix.zhtml?c=119119&p=irol-irhome
--------------------------------------------------------------

#### Press Release #############################
Premier Lease & Loan Services and Orion First Financial
Announce New Strategic Marketing Relationship
Bellevue, WA - - Premier Lease & Loan Services, an industry leader in commercial insurance and risk management solutions for equipment lessors and lenders, is pleased to announce a new strategic marketing relationship with Orion First Financial, a leader in lease and loan account servicing for the commercial equipment finance industry. This relationship enhances both Orion's and Premier's suite of product and service offerings.
Premier's industry-leading commercial insurance solutions are now recommended by Orion as enhancements to its account servicing capabilities, meeting the need of Orion clients wanting a complete insurance/account servicing solution. Similarly, Premier now recommends Orion's outsourcing options for billing, collections, payments and other account services that easily integrate with Premier's insurance solutions. This also allows both companies' clients to take advantage of the compatibility between the two product lines, helping them avoid typical system software issues associated with integrating insurance programs with account services and allowing for a faster, more cost-effective implementation of a complete solution.
According to Dave Schaefer, CEO, Orion First Financial, "Orion is pleased about expanding its relationship with Premier. This is a win-win for both companies' clients, as they will have the advantage of an insurance solution and account services that are designed to work extremely well together. This provides for a very quick implementation of a complete solution."
"This is an important relationship that demonstrates Orion's confidence in Premier as a premium insurance provider for the equipment leasing industry. It also demonstrates both companies' commitment to provide more seamless integration of Premier's insurance solutions," said Vic Villegas, Senior Vice President, Premier Lease & Loan Services. Additional information may be obtained from Brei Haywood, Premier Lease & Loan Services, at (425) 957-3609 or bhaywood@plls.com. About Premier Lease & Loan Services
Premier Lease & Loan Services is a division of Great American Insurance Group and is a recognized leader in the insurance industry, specializing in comprehensive commercial insurance and risk management solutions for equipment lease and finance companies. Premier's offerings help its clients to reduce risk in key areas of exposure: coverage for equipment investments, protection for commercial vehicles, and protection for business risks. Premier's reputation is built on industry expertise, superior products, worry-free program administration, excellent customer service and expert claim resolution. Premier has offices in Bellevue, WA; Cincinnati, OH; San Diego, CA; Toronto, ON; and Bristol, UK.
About Great American Insurance Group
Great American Insurance Group's roots go back to 1872 with the founding of its flagship company, Great American Insurance Company. Based in Cincinnati, Ohio, the operations of Great American Insurance Group are engaged primarily in property and casualty insurance, focusing on specialty commercial products for businesses, and in the sale of traditional fixed, indexed and variable annuities and a variety of supplemental insurance products. Great American Insurance Company has received an "A" (Excellent) or higher rating from the A.M. Best Company for over 100 years (most recent evaluation March 27, 2009). The members of Great American Insurance Group are subsidiaries of American Financial Group, Inc. (AFG), also based in Cincinnati, Ohio. AFG's common stock is listed and traded on the New York Stock Exchange and NASDAQ Global Select Market under the symbol "AFG." About Orion First Financial
Orion First Financial, LLC, is a leader in lease and loan account servicing, portfolio management, and strategic advisory services for the commercial equipment finance industry. Orion's comprehensive servicing includes lease invoicing and payment processing, sales and personal property tax reporting, collections, repossessions and remarketing. Orion distinguishes its servicing programs through superior delinquency default management. Orion also offers expert guidance on credit underwriting, portfolio valuation, credit/loss analysis and due diligence procedures.
#### Press Release ########################
-------------------------------------------------------------

News Briefs----
Bank Bonus Tab: $33 Billion
http://online.wsj.com/article/SB124896891815094085.html
White House reviewing 'cash for clunkers' program
http://www.ajc.com/news/nation-world/white-house-reviewing-104739.html?cxntlid=homepage_tab_newstab
http://www.usatoday.com/money/autos/2009-07-30-cash-for-clunkers-program-suspended_N.htm
May-June joblessness up in 90% of metro areas
http://www.usatoday.com/money/economy/employment/2009-07-29-joblessness-up-in-90-percent-of-metros_N.htm
Boeing 787 wing flaw extends inside plane
http://seattletimes.nwsource.com/html/boeingaerospace/2009565319_boeing30.html
Microsoft-Yahoo deal may be Ballmer's master stroke
http://seattletimes.nwsource.com/html/businesstechnology/2009560313_brier30.html
When Auto Plants Close, Only White Elephants Remain
http://www.nytimes.com/2009/07/31/business/31factories.html?_r=1&ref=business
---------------------------------------------------------------

You May have Missed---
Obama More Bartender than Mediator At Beer Summit
http://www.nytimes.com/reuters/2009/07/30/news/news-us-obama-race.html
http://cosmos.bcst.yahoo.com/up/player/popup/?rn=3906861&cl=14832415&ch=4226716&src=news
----------------------------------------------------------------

Sports Briefs----
Raiders sign No. 1 pick Heyward-Bey
http://www.contracostatimes.com/top-stories/ci_12947320?nclick_check=1
----------------------------------------------------------------


"Gimme that Wine"
NY Rainy weather could affect grape harvest
http://www.cnycentral.com/news/news_story.aspx?id=330751
Alabama ban of wine with nude nymph on label is marketing boon
http://www.usatoday.com/money/industries/food/2009-07-30-alabama-wine-ban-nude-nymph_N.htm
Iron Chef Morimoto opening restaurant in Napa
http://www.biteclubeats.com/2009/07/iron-chef-morimoto-opening-restaurant-in-napa.html
Abalone raising in Monterey
http://www.nytimes.com/2009/08/02/magazine/02food-t-000.html?ref=dining
The origins of the Cooking Show on TV
http://www.nytimes.com//interactive/2009/08/02/magazine/20090802_COOKING_INTERACTIVE.html?ref=dining
Wine Prices by vintage
http://www.winezap.com
http://www.wine-searcher.com/
US/International Wine Events
http://www.localwineevents.com/
Winery Atlas
http://www.carterhouse.com/atlas/\
Leasing News Wine & Spirits Page
http://two.leasingnews.org/Recommendations/wnensprts.htm
The London International Vintners Exchange (Liv-ex) is an electronic exchange for fine wine.
http://www.liv-ex.com/
----------------------------------------------------------------

Today's Top Event in History
1971-the first astronauts to ride a vehicle on the moon were Colonel David Randolph Scott and Lieutenant Colonel James Benson Irwin, who rode the four-wheeled electric cart "Rover," an LRV ( Lunar Roving Vehicle) alongside the 1,200 foot deep canyon Hadley Hills on the moon ( Apollo 15).
[headlines]
----------------------------------------------------------------

This Day in American History
1498- Christopher Columbus first sighted the island that he called La Trinidad. The island was inhabited by two tribes of "Indians, the Arawaks, who were peaceful fishermen and farmers, and the more belligerent Caribs. Upon his return to Spain, Columbus described the islands to the King as very lush and pleasant, and soon the Spaniards began to colonize them. Trinidad and Tobago remained under Spanish rule from 1498 until Feb 18, 1797, when the Spanish Governor, Chacon, surrendered the islands to the British Navy. British rule continued until 1962 when Trinidad and Tobago gained their independence, after having been self-governing since 1956. The chief export were slaves. Those that were not captured were killed and many maimed in the battles between well-armed soldiers on horses and Indians with primitive weapons at best.
http://www1.minn.net/~keithp/cctl.htm
http://www.visittnt.com/General/about/general.html
http://users.carib-link.net/~richjob/trinidad.htm
http://latino.si.edu/rainbow/education/historyandpeople.htm
1777-The Vermont state constitution made it the first state to abolish slavery and adopt universal male suffrage, without regard to property. It was followed to a lesser degree by other New England states, which with Vermont were destined to become strongholds of abolitionism in the 1850s. Vermont had declared itself an independent state on Jan. 16,1777 and has been known for its "independence" ever since.
1777 - The Marquis de Lafayette, a 19-year-old French nobleman, was made a major-general in the American Continental Army.
1790-The US Patent Office opened its doors. The first US Patent was signed by George Washington and Thomas Jefferson. It went to Samuel Hopkins of Vermont for a new method of making pearash and potash, useful in the many application, including bleaching cotton.
1792- the cornerstone of the Philadelphia Mint, the first US Government building, was put in place.
1811-Jane Currie Blaikie Hoge birthday, author also well-known for caring for orphans. After seeing some of the deplorable conditions suffered by soldiers in the Civil War, she became one of the leaders in sanitary reform (collecting and distributing clothing, providing nursing care, medical and hospital supplies, food, just about everything else for sanitary and health care that the army never supplied to its men). The women of the sanitary reform movement did unbelievably hard and effective work. The women of the commission received adulation immediately after the war and then their names and work were forgotten while the names of battles and how they were fought (usually forgetting the gruesome results) were glorified.
http://www.britannica.com/women/articles/Hoge_Jane_Currie_Blaikie.html
1816-Birthday of CSA General George H. Thomas, born in Southampton County, Virginia. Known as the "Rock of Chickamauga."
( lower half of http://memory.loc.gov/ammem/today/jul31.html )
1816- Lydia Moss Bradley birthday - U.S. financier and philanthropist. LMB, although left a wealthy widow, increased the estate astronomically through wise investments and real estate transactions that rank her as a major financial genius. Her philanthropic gifts included a home for older women. In 1876 she endowed Bradley University with $2 million and 28 acres in honor of her six children who all died young.
http://www.search.eb.com/women/articles/Bradley_Lydia_Moss.html
http://www.alliancelibrarysystem.com/IllinoisWomen/files/br/htm1/bradley.cfm
1831- Helena Petrovna Hahn Blavatsky birthday, founder of the Theosophy religion/belief/philosophy that combines various religions and spiritualism and the occult. She wrote a number of books the most important being The Secret Doctrine, The Synthesis of Science, Religion, and Philosophy (1888) and Key to Theosophy (1889) that are the basic texts of the movement. She died at the home of Annie Besant who carried on the movement that still has millions of followers today.
http://school.eb.com/women/articles/Blavatsky_Helena_Petrovna.html
http://www.blavatskyarchives.com/natcyclop.htm
http://www.crystalinks.com/blavatsky.html
1846-The "Brooklyn" arrived in port with 230 Mormons under the leadership of 26-year-old
Samuel Brannan. He was to meet other Mormons who were crossing the country from Illinois.
http://www.sfgate.com/cgi-bin/article.cgi?file=/chronicle/archive/
1996/07/26/MN64895.DTL
1846-The "Brooklyn" arrived in port with 230 Mormons under the leadership of 26-year-old Prophet Samuel Brannan. He was to meet other Saints who were crossing the country from Illinois.
1849-Revolutionizing warfare, Benjamin Chambers,Sr., obtained a patent for a "Breech-loading cannon." It was the most successful and simple operation, which he called " an improvement in movable breeches for fire-arms and the locks and appurtenances of the same." His wooden model was discovered in an old smithy and became part of the collection of the Virginia Historical Society.
1854-Capt. Ulysses Grant resigned his commission in the Army at Ft. Humboldt because his commanding officer said his weakness for liquor was cause for court martial or resignation. Capt. Grant then came to San Francisco and lived at the What Cheer House.
1854-Capt. Ulysses Grant resigned his commission in the Army at Ft. Humboldt because his commanding officer said his weakness for liquor was cause for court martial or resignation. Capt. Grant then came to San Francisco and lived at the What Cheer House
1860- Mary Morris Vaux Walcott birthday - U.S. artist. Four hundred of her watercolors of wild flowers and descriptions were published by the Smithsonian Institution as the five-volume North American Wild Flowers. Her paintings are magnificent and accurate.
http://www.britannica.com/women/articles/Walcott_Mary_Morris_Vaux.html
http://scolar.vsc.edu:8003/VSCCAT/AAK-0141
1874- Father Patrick Francis Healy, first Black man to receive a PhD, named President of Georgetown University.
http://memory.loc.gov/ammem/today/jul31.html
1918- Pianist Hank Jones birthday
http://www.npr.org/programs/jazzprofiles/archive/jones_h.html
http://www.jazzradio.org/hank.htm
1921-Birthday of Whitney Young, former Executive Director of the National Urban League
http://blackhistory.eb.com/micro/650/67.html
1931-Birthday of great guitarist Kenny Burrell, Detroit, MI'
http://www.hopper-management.com/kb_bio_e.htm.
1942-Harry James Band with Helen Forrest cut " I've Heard that Song Before." All phonographs are banned the next day due to the war until 1945.
1943-KISTERS, GERRY H. Medal of Honor Rank and organization: Second Lieutenant (then Sergeant), U.S. Army, 2d Armored Division. Place and date: Near Gagliano, Sicily, 31 July 1943. Entered service at: Bloomington, Ind. Birth: Salt Lake City, Utah. G.O. No.: 13, 18 February 1944. Citation: On 31 July 1943, near Gagliano, Sicily, a detachment of 1 officer and 9 enlisted men, including Sgt. Kisters, advancing ahead of the leading elements of U.S. troops to fill a large crater in the only available vehicle route through Gagliano, was taken under fire by 2 enemy machineguns. Sgt. Kisters and the officer, unaided and in the face of intense small arms fire, advanced on the nearest machinegun emplacement and succeeded in capturing the gun and its crew of 4. Although the greater part of the remaining small arms fire was now directed on the captured machinegun position, Sgt. Kisters voluntarily advanced alone toward the second gun emplacement. While creeping forward, he was struck 5 times by enemy bullets, receiving wounds in both legs and his right arm. Despite the wounds, he continued to advance on the enemy, and captured the second machinegun after killing 3 of its crew and forcing the fourth member to flee. The courage of this soldier and his unhesitating willingness to sacrifice his life, if necessary, served as an inspiration to the command.
1944- Sherry Lansing birthday - U.S. movie executive. SL is the first woman to be placed in charge of production at a major film studio, and 01- 02-1980, she became president of production at Twentieth Century Fox. She had been a story editor and vice-president of creative affairs to MGM and then vice-president of production at Columbia Pictures. Her mother fled Nazi Germany and raised SL and her sister by working in real estate.
http://centerstage.net/theatre/whoswho/SherryLansing.html
http://www.ucop.edu/regents/regbios/lansing.htm
http://www.lukeford.net/profiles/profiles/sherry_lansing.htm
1948-New York's International Airport at Idlewild Field was dedicated by President Harry S. Truman. It was later renamed John F. Kennedy International Airport.
1946-Birthday of singer Gary Lewis, born New York, NY.
http://www.members.aol.com/oldies1/lewis.htm
http://www.tsimon.com/lewis.htm
1951- Evonne Goolagong, outstanding Australian aborigine (First People) tennis player who won Wimbledon 1971 and 1980 and was named AP woman athlete of the year in 1971.
http://www.abc.net.au/btn/australians/goolagon.htm
http://www.hickoksports.com/biograph/goolagonge.shtml
http://www.teachers.ash.org.au/thwaites/goolag.htm
http://www.tennisfame.org/enshrinees/evonne_goolagong.html
1952- Faye Marder Kellerman birthday- U.S. novelist specializing in mysteries that feature authentic Orthodox Jewish life.
http://www.amazon.com/exec/obidos/search-handle-form/103-5362656-4423850
1956---Top Hits
The Wayward Wind - Gogi Grant
Hound Dog/Don't Be Cruel - Elvis Presley
Whatever Will Be Will Be (Que Sera Sera) - Doris Day
I Walk the Line - Johnny Cash
1960-Elijah Muhammad, leader of Nation of Islam, calls for a black state.
1961-President John F. Kennedy agreed during talks held with General Chen Cheng( July 31—Aug 1,1961), to support Nationalist China in its bid for UN membership and oppose the admission of Communist China to the United Nations.
1964 --Top Hits
Rag Doll - The 4 Seasons
A Hard Day's Night - The Beatles
The Little Old Lady (From Pasadena) - Jan & Dean
Dang Me - Roger Miller
1966- Charles Whitman wounds 46 and kills 5 at University of Texas
http://www.crass.com/killer/whitman.html
1968 - The Beatles record "Hey Jude." It tops Billboard's Hot 100 singles chart for nine weeks, making it the megagroup's biggest hit.
1968-The Beatles laid down the bed tracks for "Hey Jude" during the first of a two day session in London. A 36 piece orchestra will be added tomorrow.
1970- Chet Huntley retires from NBC, ends "Huntley-Brinkley Report"
http://www.museum.tv/archives/etv/H/htmlH/huntleychet/huntleychet.htm
1971-the first astronauts to ride a vehicle on the moon were Colonel David Randolph Scott and Lieutenant Colonel James Benson Irwin, who rode the four-wheeled electric cart "Rover," an LRV ( Lunar Roving Vehicle) alongside the 1,200 foot deep canyon Hadley Hills on the moon ( Apollo 15).
1971-Hamilton, Joe Frank and Reynolds had the top tune on the Cashbox Best Sellers list with "Don't Pull Your Love". Dan Hamilton, Joe Frank Carollo and Tom Reynolds enjoyed their first taste of success in 1965 with a group called The T-Bones when they scored the Top Ten hit "No Matter What Shape" that was used in Alka Seltzer commercials.
1971-James Taylor scored his only Billboard number one record with the Carole King written, "You've Got A Friend". The song would go on to win the 1971 Grammy Award for Best Pop Vocal Performance, Male.
1972 - Thomas Eagleton, the Democratic vice-presidential candidate, withdrew from the ticket with presidential candidate George McGovern following disclosure that Eagleton had once undergone psychiatric treatment for depression. Eagleton was replaced by Sargent Shriver, who, incidentally, was the only Democratic vice-presidential nominee who did not serve in Congress at any point in his or her career.
1972 -Top Hits
Alone Again (Naturally) - Gilber O'Sullivan
Brandy (You're a Fine Girl) - Looking Glass
(If Loving You is Wrong) I Don't Want to Be Right - Luther Ingram
It's Gonna Take a Little Bit Longer - Charley Pride
1972- White Sox Dick Allen becomes the seventh major leaguer to hit two inside-the-park HRs in one game. The homers helps pace the White Sox over the Twins, 8-1.
1974 - One of the President Nixon's main men, John Erlichman was sentenced to prison for his role in the break-in at the office of Daniel Ellsberg's psychiatrist. Ellsberg was the Pentagon consultant who leaked the "Pentagon Papers" (which purportedly told Americans how and why the U.S. really got into the Vietnam War). Ehrlichman also created the White House unit that was called the 'plumbers' because it was intended to plug leaks.
1976 - A stationary thunderstorm produced more than ten inches of rain which funneled into the narrow Thompson River Canyon of northeastern Colorado. A wall of water six to eight feet high wreaked a twenty-five mile path of destruction from Estes Park to Loveland killing 156 persons. The flash flood caught campers, and caused extensive structural and highway damage. Ten miles of U.S. Highway 34 were totally destroyed as the river was twenty feet higher than normal at times.
1978 - No. 1 Billboard Pop Hit: "Miss You," The Rolling Stones. The song is the band's eighth No. 1 single.
1980 -Top Hits
It's Still Rock & Roll to Me - Billy Joel
Magic - Olivia Newton-John
Cupid/I've Loved You for a Long Time - Spinners
Bar Room Buddies - Merle Haggard & Clint Eastwood
1981- African-American Arnette Hubbard installed as first woman president of the National Bar Association, started in 1925 for African-American attorneys.
http://www.nationalbar.org/about/index.shtml
http://www.siu.edu/~oirs/Stan/walloffame.html
1981 - The seven-week baseball players' strike came to an end as the players and owners agreed on the issue of free agent compensation.
1984- US men's gymnastics team won team gold medal at LA Summer Olympics
http://www.nationalbar.org/about/index.shtml
1986 - The temperature at Little Rock, AR, soared to 112 degrees to establish an all-time record high for that location. Morrilton, AR, hit 115 degrees, and daily highs for the month at that location averaged 102 degrees.
1987 - The deadliest tornado in 75 years struck Edmonton, Alberta, killing 26 persons and injuring 200 others. The twister caused more than 75 million dollars damage along its nineteen mile path, leaving 400 families homeless. At the Evergreen Mobile Home Park, up to 200 of the 720 homes were flattened by the tornado.
1987 - Afternoon highs of 106 degrees at Aberdeen, SD, and 102 degrees at Ottumwa, IA, and Rapid City, SD, established records for the date. It marked the seventh straight day of 100 degree heat for Rapid City. Baltimore, MD, reported a record twenty-two days of 90 degree weather in July. Evening thunderstorms produced golf ball size hail at Lemmon, SD, and wind gusts to 80 mph at Beulah, ND.
1988 Top Hits
Roll with It - Steve Winwood
Hands to Heaven - Breathe
Make Me Lose Control - Eric Carmen
Don't We All Have the Right - Ricky Van Shelton
1988 - Twenty-one cities in the north central U.S. reported record high temperatures for the date, including Sioux City, IA, with a reading of 107 degrees. The reading of 105 degrees at Minneapolis, MN, was their hottest since 1936. Pierre and Chamberlain, SD, with highs of 108 degrees, were just one degree shy of the hot spot in the nation, Palm Springs, CA.
1990-Nolan Ryan of the Texas Rangers won the 300 th game of his career, defeating the Milwaukee Brewers, 11-3. Ryan pitched in the major leagues from 1966 until 1993 and finished with 324 wins.
1993—Top Hits
Can t Help Falling In Love (From "Sliver")-- UB40
Whoomp! (There It Is)- Tag Team
Weak,-SWV
I'm Gonna Be (500 Miles)- The Proclaimers
1994-The San Francisco Giants joined the battle against AIDS by staging their first "Until There's A Cure" Day at Candlestick Park. The Giants wore red ribbons sewn on their uniforms. Together with the visiting Colorado Rockies, they joined 700 Aids volunteers to form a giant human red ribbon on the field. One dollar from the price of every ticket sold went to Bay Area AIDS organizations. The Giants won the game, 9-4, behind home runs by Barry Bonds, Darryl Strawberry and Matt Williams, who hit tow.
1995-Heat Wave in Chicago, Illinois; 525 deaths attributed.
http://www.sws.uiuc.edu/atmos/statecli/1995chicago.htm
1995 - Selling 331,000 copies, Selena's "Dreaming of You," her first English album, debuts at No. 1 on the Billboard chart. The slain Tejano singer becomes the first Latin artist ever to debut at No. 1.
1997 - In New York City, police seized five bombs believed bound for terrorist attacks on city subways. 2 potential suicide bombers were shot and wounded in an explosives laden Brooklyn apartment. Gazi Ibrahim Abu Mezer (23) and Lafi Khalil (22) were recovering from wounds. In 1998 Khalil was acquitted and Gazi Ibrahim Aby Mezer was convicted of plotting to bomb a subway station.
1998-Top Hits
The Boy Is Mine- Brandy
You're Still The One- Shania Twain
My Way- Usher
Adia,-Sarah McLachlan
1999 - The U.S. heat wave -- linked to at least 94 deaths -- continued. As Chicago baked in 100-degree weather, thousands of hot and sweaty residents were forced to endure the heat without air conditioning or fans, due to sporadic power outages and brownouts.
http://hpccsun.unl.edu/nebraska/heatwave99.html
http://www.disastercenter.com/guide/heat.html
2002- A plan to sell beer outside Boston's Fenway Park is approved on a trial basis by city officials. During the 14 games, brew will be available three hours before game time to one hour after games start to game ticket-holders who pass through a turnstile.
--------------------------------------------------------------

Baseball Poem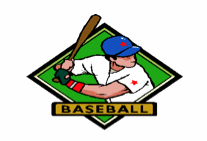 A clever runner steals a base." - James J. Metcalfe
James J. Metcalfe was a widely syndicated columnist for the Chicago Sun-Times and a German-American poet that put together a very nice poem that truly does catch the essence of the game in a most eloquent manner.
Baseball
by James J. Metcalfe ©
Published: Unknown (Unknown)
The game of baseball is the king
Of all the games we play
And it is one pursuit that is
Distinctly U.S.A.
The people swarm into the stands
To watch their favorite teams
And munch their hot dogs when their lungs
Are not engaged in screams
The pitcher hurls the horsehide and
The batter gets a hit
Or else the ball goes sailing and
Some fielder smothers it
A clever runner steals a base
A player takes a walk
Or managers and umpires
Decide to have a talk
The crowd is gay or gloomy or
Completely in suspense
But it goes wild when someone knocks
The ball beyond the fence.
http://www.baseball-almanac.com/poetry/po_bball.shtml
--------------------------------------------------------------

SuDoku
The object is to insert the numbers in the boxes to satisfy only one condition: each row, column and 3x3 box must contain the digits 1 through 9 exactly once. What could be simpler?
http://leasingnews.org/Soduku/soduko-main.htm
--------------------------------------------------------------

Daily Puzzle
How to play:
http://www.setgame.com/set/puzzle_frame.htm
Refresh for current date:
http://www.setgame.com/set/puzzle_frame.htm
--------------------------------------------------------------


http://www.gasbuddy.com/
http://www.gasbuddy.com/GB_Map_Gas_Prices.aspx
http://www.gasbuddy.com/GB_Mobile_Instructions.aspx
--------------------------------------------------------------

Weather
See USA map, click to specific area, no commercials
--------------------------------------------------------------

Traffic Live---
Real Time Traffic Information
You can save up to 20 different routes and check them out with one click,
or type in a new route to learn the traffic live
--------------------------------