Monday, June 25, 2018
Today's Equipment Leasing Headlines
Post Here a Free Ad for Seeking a New Career
Target: the Banking, Finance, Leasing Industries
Top Stories: June 22 - June 25
(Opened Most by Readers)
No Longer taking Broker/Discounting Business
plus Leasing Companies Out of Business - Updated
Leasing News Help Wanted
Rate Card
June 2018 Certified Leasing and Professional Circular
Message from the President--Photos New CLFP's
KeyBank Acquires SMB Lending Tool Bolstr,
Plans to Originate $2.5 Billion in Loans
Online Equipment Auction List
Updated
World's Top Exporters in 2017
www.visualcapitalist.com
Shepherd and Hound Mix
Atlanta, Georgia Adopt a Dog
Photos for Fans of Leasing News' Tom McCurnin
He and His Wife with Group to Climb Himalayas
News Briefs---
Internet Sales Tax Ruling Seen Boosting States
could have collected up to $13 billion more in 2017
Broker/Funder/Industry Lists | Features (wrilter's columns)
Top Ten Stories Chosen by Readers | Top Stories last six months
www.leasingcomplaints.com (Be Careful of Doing Business)
www.evergreenleasingnews.org
Leasing News Icon for Android Mobile Device
You May have Missed---
Poem
Sports Brief----
California Nuts Brief---
"Gimme that Wine"
This Day in History
SuDoku
Daily Puzzle
GasBuddy
Weather, USA or specific area
Traffic Live----
######## surrounding the article denotes it is a "press release," it was not written by Leasing News nor has the information been verified. The source noted. When an article is signed by the writer,
it is considered a "byline." It reflects the opinion and research of the writer.
Please send a colleague and ask them to subscribe. We are free
Email kitmenkin@leasingnews.org and in subject line: subscribe



[headlines]
--------------------------------------------------------------
Post Here a Free Ad for Seeking a New Career
Target: the Banking, Finance, Leasing Industries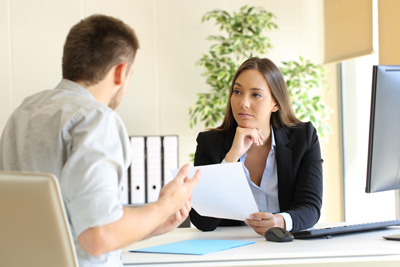 Categories to post:
http://www.leasingnews.org/Classified/Jwanted/Jwanted.htm

Please send email to kitmenkin@leasingnews.org to post your ad.



[headlines]
--------------------------------------------------------------
Top Stories: June 22 - June 25
(Opened Most by Readers)
(1) Madison Capital, Owings Mills, Maryland
Announces No Longer in Cannabis Funding Business
http://leasingnews.org/archives/Jun2018/06_20.htm#madison
(2) Madison Capital Joins Financing Cannabis List
List Updated
(Story was deleted)
(3) New Hires/Promotions in the Leasing Business
and Related Industries
http://leasingnews.org/archives/Jun2018/06_22.htm#hires
(4) Paul Larkins joins Aquiline Capital Partners
2006 Leasing Person of the Year
http://leasingnews.org/archives/Jun2018/06_18.htm#paul
(5) Thousands of Bank Branches are Closing,
Just Not at These Banks
https://www.wsj.com/articles/the-bank-branch-is-dyingjust-not-at-these-banks-1529055000
(6) Paul J. Menzel – CLFP for 28 years
Celebrating Long Time Members
http://leasingnews.org/archives/Jun2018/06_18.htm#menzel
(7) MCA Changes in California Senate Bill SB 1235
Back to Committee
http://leasingnews.org/archives/Jun2018/06_20.htm#mca
(8) Letters! - We Get Email
(Chronologically Received)
http://leasingnews.org/archiv8888es/Jun2018/06_22.htm#letters
(9) Sales Makes it Happen by Scott Wheeler, CLFP
Not all originators are equal
http://leasingnews.org/archives/Jun2018/06_20.htm#not
(10) Sales Makes it Happen---by Steve Chriest
The Best Profession: Sales
http://leasingnews.org/archives/Jun2018/06_18.htm#profession
[headlines]
--------------------------------------------------------------
No Longer taking Broker/Discounting Business
plus Leasing Companies Out of Business

Companies with an * are no longer in business. The others are companies that were taking broker business, but announced that they no longer are accepting broker business. Many have also down-sized or are managing an existing portfolio.

More details are available in this list by company name:
http://www.leasingnews.org/list_alpha_new.htm

*ABCO Leasing Inc., Bothell, WA
*ACC Capital, Midvale, Utah (lenders running off portfolio residuals, Leasing News receiving Evergreen non-notification complaints, demanding 12 more monthly payments)
Advantage Business Capital, Lake Oswego, Oregon
AEL Financial, Buffalo Grove, Illinois
(No longer taking new broker business)
Agility Solutions Corp., Prescott, Arizona
Allegiant Partners, Walnut Creek, California
Alliance Financial, Syracuse, New York
*Alternative Capital, Apollo Beach, Florida
*AMC Funding, Charlotte, North Carolina
American Bank Leasing, Alpharetta, Georgia
*American Equipment Finance, Warren, New Jersey
Balboa Capital, Costa Mesa, California
Bank of Ozark Leasing/Finance, Little Rock, Arkansas
*Bank of West Indirect Leasing, Dublin, California
*Bank of the West Leasing Indirect, San Ramon, California
*Bank Midwest Leasing, Overland Park, KS
Bankers Healthcare Group, Weston, FL
*BBVA Compass Equipment Leasing, Houston, Texas
*Blackstone Equipment Financing, Orange, California
*BusinessFinance.com (on line aggregate funder)
*Business Leasing NorthWest, Seattle, WA
*Capital One Equipment Finance, Towson, Maryland
*CapitalSource Healthcare Finance, Chevy Chase, Maryland
*CapNet, Los Angeles, California
*C and J Leasing Corp, Des Moines, Iowa
*Carlton Financial Corporation, Wayzata, Minnesota
*Chase Industries, Inc., Grand Rapids, Michigan
*Chesterfield Financial, Chesterfield, Missouri
CHG-MERIDIAN U.S. Finance, Ltd, Woodland Hills, CA
(Sales Management focuses very selectively on certain brokers.)
*Churchill Group/Churchill Leasing, Jericho, NY
CIT Group (limited)
Citizens Business Bank, Ontario, CA
Columbia Bank Leasing, Tacoma, WA
*Columbia Equipment Finance, Danville, California
Commercial Equipment Lease, Eugene, Oregon
Concord Financial Services, Long Beach, California
*Court Square, Malvern, Pennsylvania
*Creative Capital Leasing Group, LLC, San Diego, CA
Crossroads Equipment Lease & Finance, Rancho Cucamonga, Ca
Direct Capital, Portsmouth, New Hampshire
Diversified Financial Service, Omaha, NE
* Dolsen Leasing, Bellevue/Yakima, Washington
Equipment Finance Partners, a division of Altec, Birmingham, Alabama
Evans National Leasing, Inc., Hamburg, NY
*Enterprise Capital Partners dba Enterprise Leasing, Spokane, WA
Enterprise Funding, Grand Rapids, Michigan
Enverto Investment Group, LLC, West Los Angeles, California
*Evergreen Leasing, South Elgin, Illinois
*Excel Financial Leasing, Lubbock Texas
*First Corp.(IFC subsidiary), Morton Grove, Illinois
First Federal Financial Services, Inc., Menomonee Falls, Wisconsin
First Republic Bank, San Francisco, CA
Frontier Capital, Teaneck New Jersey
*GCR Capital, Safety Harbor, Florida
GE Capital, Conn (limited)
Global Funding LLC., Clearwater, FL
*Greystone, Burlington, MA
*Heritage Pacific Leasing, Fresno, CA
*Hillcrest Bank Leasing, Overland Park, KS (Parent bank sold)
Huntington Equipment Finance, Vendor Finance Group, Bellevue, Washington
*IFC Credit Corp., Morton Grove, Illinois
Irwin Financial (Irwin Union Bank), Columbus, Indiana
Irwin Union Bank, F.S.B. (Louisville, Kentucky)
Lakeland Bank, Montville, NJ
LaSalle Systems Leasing
*Latitude Equipment Leasing, Marlton, New Jersey
*Leaf Specialty Finance, Columbia, South Carolina
*LEAF Third Party Funding, Santa Barbara, Ca.
Lombard, part of Royal Bank of Scotland, worldwide
M&T Credit (Bank)
Manufacturer's Lease Plans, Inc., Phoenix, Arizona
*MarVista Financial, Villa Park, California
*MericapCredit, Lisle, Illinois
*Meridian Healthcare Finance, San Diego, California
Merrill Lynch Financial
Midwest Leasing Group, Livonia, Minnesota
*Mount Pleasant Capital, Wexford, PA
National City, Cleveland, Ohio
*Navigator (Pentech subsidiary) San Diego, California
OFC Capital, Roswell, Georgia
Old National Bank, Evansville, Illinois
*Pentech Financial, Campbell, CA
*PFF Bancorp, Inc, Pomona, CA
Pinnacle Business Finance, Fife, Washington
*Pioneer Capital Corporation, Addison, Texas
PredictiFund, a subsidiary of Capital Access Network, Inc
*Podium Financial Group, Inc.,Costa Mesa, CA
Popular Finance, St. Louis, Missouri
Puget Sound Leasing, Seattle, Washington
Radiance-Capital, Tacoma, WA
Rational Technology Solutions, Rolling Meadows, IL
*Reliant National Finance, Jacksonville, Florida
Sandy Springs, Olney, MD
*Securities Equipment Lsg. (SEL, Inc.), Glendora, CA
*Select Equipment Leasing Co., Concord, CA
* Sharpe Financial Network, Phoenix, Arizona
Sovereign Bank, Melville, New York
Specialty Funding, Albuquerque, NM
*Studebaker-Worthington Leasing, Corp., Jerico, NY
(part of sale from Main Street Bank to Ascentium Capital)
*Summitt Leasing, Yakima, Washington
Sun Trust Equipment Finance & Leasing, Baltimore, Maryland
*SunBridge Capital, Mission, Kansas
Suncoast Equipment Funding Corp., Tampa, Florida
TCF Equipment Finance, Minnetonka, Minnesota
TechLease, Morgan Hill, California
*Tennessee Commerce Bank, Franklin, Tennessee
Textron Financial
*Triad Leasing & Financial, Inc., Boise, Idaho
*TriStar Capital, Santa Ana, California
*Union Capital Partners, Midvale, Utah
US Bank, Manifest Funding, Marshall, Minnesota
(new requirement: large yearly funding)
US Bank, Middle-Market, Portland, Oregon
Velocity Financial Group, Rosemont, Illinois
VenCore, Portland, Oregon (former company Len Ludwig)
*Vision Capital, San Diego, California
Vision Financial Group, Inc. (VFG Leasing & Finance), Pittsburg, PA
Wachovia Bank Leasing
*Warren Capital, Novato, California
*Washington Mutual Financial
Western Bank, Devils Lake, ND
*Westover Financial, Inc., Santa Ana, California

(Note: Should a company policy have changed, please contact kitmenkin@leasingnews.org)

Funders looking for new Brokers:
http://www.leasingnews.org/Funders_Only/New_Broker.htm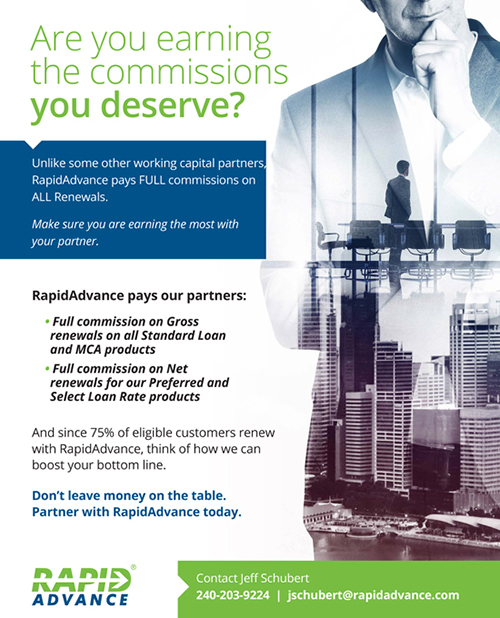 [headlines]
--------------------------------------------------------------
Leasing News Help Wanted Rates
How to Advertise
The Help Wanted ad appears in the Classified Position Wanted on the website as well as the News Edition. As the policy of ad placement, the larger ad appears on top. In addition, the ad also appears in the News Edition Masthead, on the top, or in the News Briefs section in each news edition, rotated chronologically with each news edition.
The ad also appears on the Leasing News Website Classified ads, as is common in most on line media.

Ads designed by Leasing News are based on a four line minimum of $595, and $40 a line thereafter (a space is a line). Logo or graphic on top is free, as well as website information. Email and/or clicking to other sites with full employment information are free.
Repeat advertisers receive a discount. The ad runs for 30 days. For longer time periods, there are further discounts.

If ads are designed by the advertiser, they are based on size:

To Fully Understand Pixel size, please go here:
http://auctionrepair.com/pixels.html#mondpi

These are approximations.

$695
http://www.leasingnews.org/Ads/Completed/bsb2_72015.jpg
468 x 180

$795
http://www.leasingnews.org/Ads/Completed/rapid_advance3_2015.html
468 x 288

http://www.leasingnews.org/Ads/Completed/On_Deck_72012.jpg
468 x 288

$895
http://www.leasingnews.org/Ads/Completed/channel_partners92015.html
468 x 360
Contact kitmenkin@leasingnews.org for any further information.
[headlines]
--------------------------------------------------------------
June 2018 Certified Leasing and Professional Circular
Message from the President--Photos New CLFP's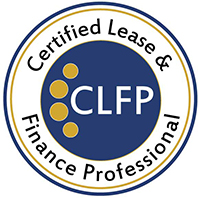 As we head into summer, I am sitting in my office perusing the new CLFP Handbook. I find it incredibly exciting that even though we are only halfway through the year, we have accomplished so much. This handbook has been a labor of love since its first iteration well over a decade ago and I am very proud to have been a small part of this new edition.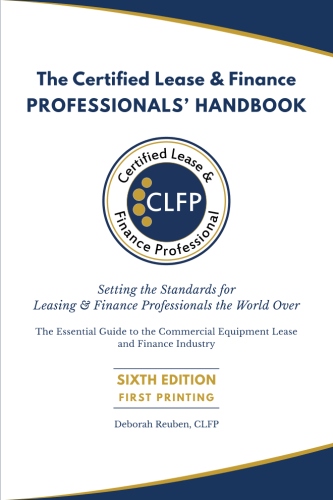 The real heavy-lifting for our new Handbook fell on our author/project manager Deb Reuben, CLFP, with a ton of help from our Executive Director Reid Raykovich, CLFP and the finishing touches by the editor Mike Dickinson. That does not negate the hours of time given from all our subject matter experts (40) to get to this final product. We are very proud of the new Handbook and what it is doing to continue to help the Foundation reach the next level. Thank you to all of the dedicated CLFPs and other industry experts that helped us get this project done in such a timely manner. If you have the opportunity, you should pick up a copy of the new Handbook and it is available to purchase either from the Foundation's website or on Amazon. (As of my last check, we were #65 on the best seller list for financial textbooks!)
https://www.amazon.com/dp/171743388X/ref=cm_sw_su_dp
Not to rest on our laurels, we are moving straight in to the rewrite of the exam which we are working to mirror the newest edition of the Handbook, both in information and presentation. Shortly after the exam is complete, we will completely update the Academy for Lease & Finance Professionals and we hope to have these in place by the end of the year.
With the latest to pass the exam (congratulations all!) we are at 574 members. In 2018, we already added 74 new CLFP's and we expect that number to continue to rise exponentially. We have also already held six ALFP's and have three more scheduled in the next few months. We still have a few open spots in Chicago, in mid-July and in Philadelphia, in early August. So, if you are interested in attending, ACT FAST!
I would be remiss, if I didn't offer a huge thank you to all our ALFP sponsors, educators and hosts for giving us the ability to make these academies available across the country. Please reach out to Reid or myself if you have an interest in holding an academy at your location.
In addition, Reid and Nathan Gibbons, CLFP went all the way to Australia to represent the CLFP Foundation and explore the opportunity of expanding the designation on an international level with CAFBA.
Coming soon to a city near you, we will be celebrating our 4th Annual CLFP Day on August 23rd. This is a great opportunity to get together and network with other CLFPs in your region. Please look for information on an event close to you, or better yet, plan your own event - contact Sandy if interested.
While I am excited about all that we have accomplished so far this year, we have a lot more to do. If you want to volunteer, get involved, have any ideas that will help us as a board to be able to do more; please don't hesitate to reach out. We are here to serve our fellow CLFPs. We are all excited about our future and hope to keep this momentum going. Keep up the good work!

Marci Slagle, CLFP
CLFP President
CLFP June 2018 Circular (11 pages)
http://leasingnews.org/PDF/2018JuneCircular.pdf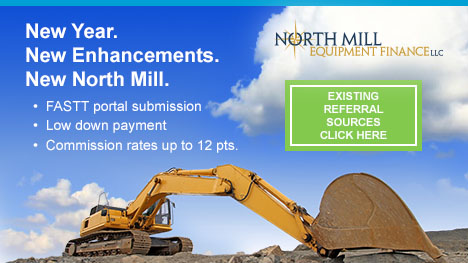 [headlines]
--------------------------------------------------------------
KeyBank Acquires SMB Lending Tool Bolstr,
Plans to Originate $2.5 Billion in Loans in 5 Years
By Tathjana Kulkarni, Deputy Editor, Bank Innovation
For a long time, expensive underwriting kept banks away from small business lending. That is changing. The most recent example of a bank taking note of this area is KeyBank's acquisition of Bolstr's SMB-focused digital lending platform.
Terms of the acquisition were not disclosed.
Founded in 2010, Bolstr is a digital lending and SaaS platform. It will enable KeyBank's small business clients to streamline the process of applying for credit. And in turn, the platform will enable KeyBank to digitally accept and process loan applications significantly faster and at a lower cost. Bolstr's software is currently being integrated and the product will be up and running sometime this year.
The acquisition of Bolstr will help KeyBank fulfill plans to originate $2.5 billion in loans to SMB clients over the next five years. KeyBank mentioned this goal when it first unveiled its $16.5 billion National Community Benefits Plan last year.
There are multiple benefits for a bank to work with a digital lending platform. The two most important advantages are cost savings and quicker underwriting. The digital platform speeds up the process by allowing automation, reduces paperwork and frees up the bank's underwriters for more complex loans, and thus significantly cuts the costs associated with executing these loans. As a result, the costs therewith are significantly reduced. A typical SMB loan is $200K or smaller, but since it's still a commercial loan, underwriting costs, risks and compliance costs are high and igitalizing the process helps cut many of these costs.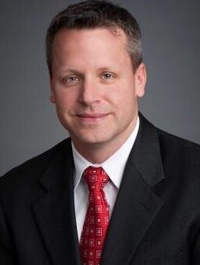 Jamie Warder, Head of KeyBank Business Banking and Investments, said, "Bolstr's technology transforms the small business lending process and allows us to more efficiently serve small businesses for their SBA and traditional lending needs."
Over the past two years, banks have increasingly become involved in SMB lending, realizing that these loans need to be viewed as a part of their small business offerings rather than a separate product (more on this here). While some banks are choosing to partner with platforms like Mirador or BlueVine, other banks like KeyBank prefer acquiring them.
The Bolstr team will join KeyBank, according to the announcement.
Based in Cleveland, KeyBank has $137.0 billion in assets as of March 31, 2018. It provides deposit, lending, cash management and investment services to retail consumers and businesses in 15 states. It has about 1,200 branches and more than 1,500 ATMs.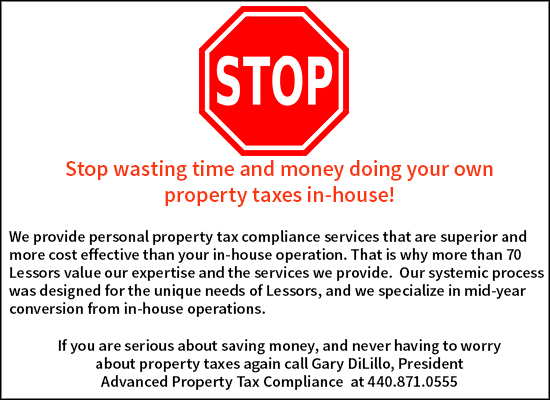 [headlines]
--------------------------------------------------------------
Online Equipment Auction List
This is not a list of companies who hold auctions primarily, but those who conduct on line auctions.
auctioneerexpress.com
Tractor, Mower, Dump Truck, Mower, Cutter, 13 Tire Roller
www.auctiontime.com

"Free listing of items, which also connects to other site. Powered by MachineryTrader.com, TractorHouse.com, and TruckPaper.com, AuctionTime.com brings together buyers and sellers to move equipment at auction values. Bidders pay no buyers fees whatsoever.,,"Unlike conventional auctions, bidders can discuss specifics about the auction pieces with the actual seller, or go see the actual machine themselves. Auctions come to an end each Wednesday with live bidding open every Monday at 5 pm CST and proxy bidding open 7 days prior to auction end time."

govocon.com
Both live and virtual online auction format, light and heavy equipment for the construction and transportation industry
govliquidation.com
Mostly trucks and related equipment
HeavyEQ.govdeals.com
Heavy Equipment, Truck and Machinery Industry
Online Gov't Surplus Auctions - Over 1,000 Government Clients
inplaceauction.com
Caters to lessors, lenders, and bankruptcy trustees, conducting both virtual and live auctions of all types of assets including: Agricultural, Medical, Industrial, Transportation, Trucks, Construction, Real Estate, etc. Appraisals - on site and desktop.

ironplanet.com
Cranes, Trailers, Equipment Trucks
motleys.com
Construction Equipment & Trucks
municibid.com
Municibid is an online government auctions website designed specifically for the sale of surplus and forfeited/seized goods directly by the government publicsurplus.com
salvex.com
Salvaged equipment for both re-seller and end user.
tractorhouse.com
Mostly farm equipment
usgovbid.com
Government Online Auctions - Servicing Government Agencies for over a Decade
List of many auction sites for consumer and vehicle:
http://www.100auctionsites.com/

Online auction Top Ten Most Popular Sites
(Primarily for consumers or consumer merchandise)
http://online-auction-sites.toptenreviews.com/
Auction Zip
--primarily consumer
(find auctions anywhere)
http://www.auctionzip.com/

[headlines]
--------------------------------------------------------------
World's Top Exporters in 2017
www.visualcapitalist.com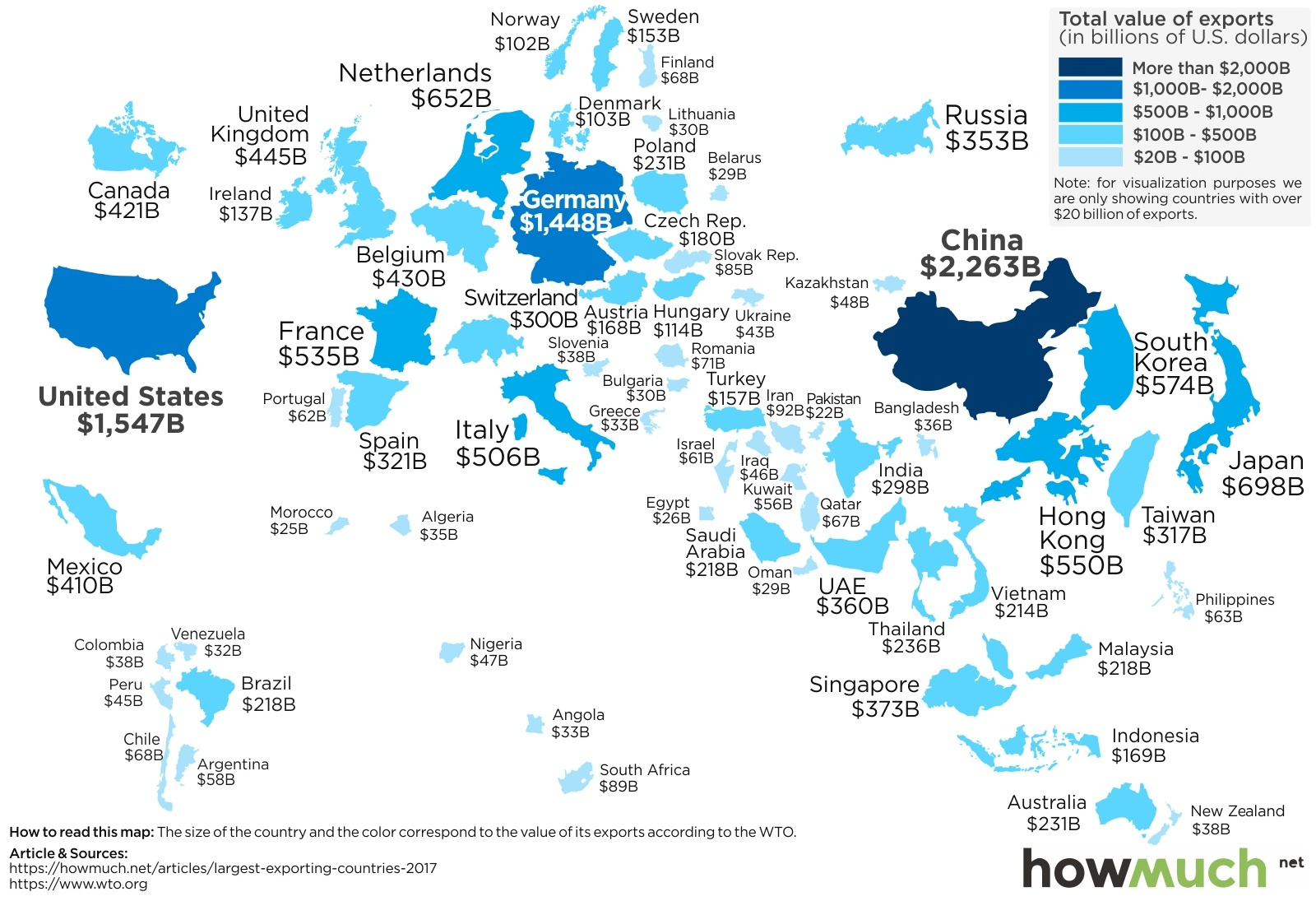 http://www.visualcapitalist.com/visualizing-worlds-biggest-exporters-2017/
[headlines]
--------------------------------------------------------------
Shepherd and Hound Mix
Atlanta, Georgia Adopt a Dog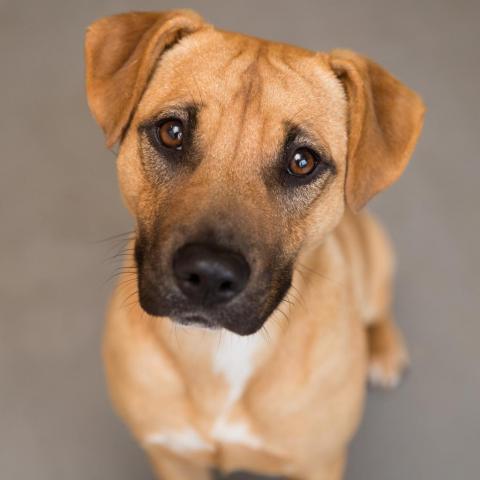 Ann Perkins
Female
Spayed
One Year Old
35 lbs.
Vaccinations up to date
"Ann Perkins is available at the Best Friends Pet Adoption Center, located at 4874 S. Atlanta Rd SE. We invite you to visit our center any time during adoption hours and spend time with Ann Perkins or any of our other animals currently available for adoption. We are open 7 days a week, from noon to 7:00 pm. During your visit, a Pet Adoption Center Specialist will be on hand to facilitate your visit and discuss Ann Perkins with you. If you have any questions or would like more information in advance of your visit, please feel free to email us at atladoptions@bestfriends.org. We look forward to meeting you! Ann Perkins is 1 year old and weighs 35 pounds."
Best Friends Pet Adoption Center
4874 S Atlanta Road SE
Atlanta, GA 30339
atladoptions@bestfriends.org
404-815-6680
Hours:
Monday Noon - 7 p.m.
Tuesday Noon - 7 p.m.
Wednesday Noon - 7 p.m.
Thursday Noon - 7 p.m.
Friday Noon - 7 p.m.
Saturday Noon - 7 p.m.
Sunday Noon - 7 p.m.
Adopt a Pet
http://www.adoptapet.com/
[headlines]
--------------------------------------------------------------
Photos for Fans of Leasing News' Tom McCurnin
He and His Wife with Group to Climb Himalayas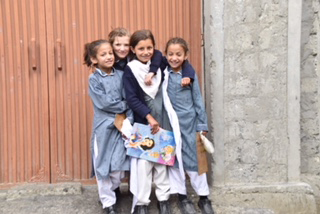 School Girls at Small Village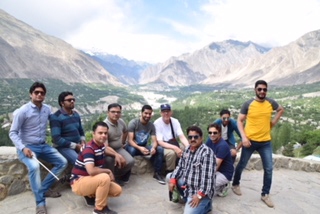 Near the top of Karimabad near a 300-year-old fotr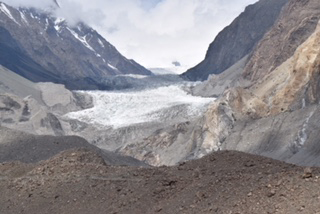 Glaciers here are so prevalent that this one blocks
the KKH during winter
[headlines]
--------------------------------------------------------------
News Briefs----

Internet Sales Tax Ruling Seen Boosting States
could have collected up to $13 billion more in 2017
http://ww2.cfo.com/sales-and-use-tax/2018/06/internet-sales-tax-ruling-seen-boosting-states/
[headlines]
--------------------------------------------------------------

You May Have Missed---
Zsa Zsa the bulldog slobbers her way to victory
in World's Ugliest Dog Contest
http://www.pressdemocrat.com/news/8458286-181/zsa-zsa-the-bulldog-slobbers?artslide=1
[headlines]
--------------------------------------------------------------
Bat boy
by Dan Zamudio
Steady
breeze rustles his
oversized uniform
as he kneels outside our home team
dugout
and waits
patiently for
the moment when both hands
will hold smooth pine still trembling from
a hit.
[headlines]
--------------------------------------------------------------

Sports Briefs---
Peyton Manning happy Drew Brees will become NFL's new passing king
http://www.theredzone.org/Blog-Description/EntryId/70739/Peyton-Manning-happy-Drew-Brees-will-become-NFL-s-new-passing-king
A's set home-run record while getting thumped at Chicago
https://www.sfgate.com/athletics/article/A-s-set-home-run-record-while-getting-thumped-13022020.php
Because of his past, Jameis Winston can't afford more transgressions
https://www.usatoday.com/story/sports/nfl/columnist/mike-jones/2018/06/22/because-his-past-jameis-winston-cant-afford-more-transgressions/725825002/
[headlines]
--------------------------------------------------------------


California Nuts Briefs---

Local soda taxes would be banned in California under developing deal
http://www.sacbee.com/news/politics-government/capitol-alert/article213765429.html
Rare, undeveloped 767-acre expanse of Bay Area land hits the market
https://www.sfgate.com/realestate/article/Wool-Ranch-Ernest-for-sale-Milpitas-Sunol-CA-13008193.php
[headlines]
--------------------------------------------------------------



"Gimme that Wine"

http://www.youtube.com/watch?v=EJnQoi8DSE8
Should wineries acquire vineyards
instead of buying fruit on the open market?
https://www.winebusiness.com/news/?go=getArticle&dataid=200260
Saratoga's Cinnabar Winery celebrates
35th anniversary with wine bash
https://www.mercurynews.com/2018/06/20/saratogas-cinnabar-winery-celebrates-35th-anniversary-with-wine-bash/
The Insider's Guide to Chile's Wine Renaissance
https://punchdrink.com/articles/new-chile-wines-insiders-guide-chilean-wine-renaissance-essential/
Dan Berger Wine Competition Results
https://www.dbiwc.com/results/wine/_2018_Resultslist.php
Wine Prices by vintage
http://www.winezap.com
http://www.wine-searcher.com/
US/International Wine Events
http://www.localwineevents.com/
Leasing News Wine & Spirits Page
http://two.leasingnews.org/Recommendations/wnensprts.htm

[headlines]
----------------------------------------------------------------
This Day in History
1630 - John Winthrop, Governor of the Massachusetts Bay Colony, introduced the fork to American dining. Prior to using a fork, the custom was to eat with your sharp knife or hands. His writings and vision of the colony as a Puritan "city upon a hill" dominated New England colonial development, influencing the government and religion of neighboring colonies. Born into a wealthy landowning and merchant family, Winthrop was trained in the law, and became Lord of the Manor at Groton in Suffolk. Although he was not involved in the founding of the Massachusetts Bay Colony in 1628, he became involved in 1629 when the anti-Puritan King Charles I began a crackdown on nonconformist religious thought. In October, 1629, he was elected governor of the Massachusetts Bay Colony, and in April, 1630, he led a group of colonists to the New World, founding a number of communities on the shores of Massachusetts Bay and the Charles River.
1749 - A general fast was called due to a drought in Massachusetts. It was the year of the famous dry spring in which fields and villages burned.
1788 - Virginia became the 10th state to ratify the Constitution. Jamestown was the first permanent English settlement in North America. The state, also known as Old Dominion, was named after the "Virgin Queen," Elizabeth I of England. Virginia and its capital, Richmond, have played major roles in American history. Like West Virginia, it names the cardinal as the state bird. The official state flower of Virginia is the flowering dogwood.
1844 - President John Tyler married Julia Gardiner, daughter of a New York State Senator, at the Church of the Ascension, New York City. He became the first president to be married in the White House. His first wife, Letitia Christian Polk, whom he had married on March 29, 1813, had died on September 10, 1842, in the White House.
1862 - Earlier this month, at Fair Oaks, Virginia, Confederate forces under General Joseph E. Johnston stalled the Union advance toward Richmond in General George B. McClellan's Peninsular campaign. Johnston was wounded at Fair Oaks and Robert E. Lee was then appointed commander of the Confederate Army of Northern Virginia. He then launched a series of engagements on this date that became known as the Seven Days Campaign. Battles at Oak Grove, Gaine's Mill's, Garnett's Farm, Golding's Farm, Savage's Station, White Oak Swamp and, finally, Malvern Hill left more than 36,000 casualties on both sides. Despite losing the final assault at Malvern Hill, the Confederates under the leadership of General Lee succeeded in preventing the much larger Union army from taking Richmond.
http://www2.cr.nps.gov/abpp/battles/va015.htm
1864 - President Abraham Lincoln signs bill providing schools for Black children.
1864 – "A TRIP TO THE CLIFF HOUSE" by Mark Twain written for The San Francisco Daily Morning Call. "If one tires of the drudgeries and scenes of the city, and would breathe the fresh air of the sea, let him take the cars and omnibuses, or, better still, a buggy and pleasant steed, and, ere the sea breeze sets in, glide out to the Cliff House. We tried it a day or two since. Out along the rail road track, by the pleasant homes of our citizens, where architecture begins to put off its swaddling clothes, and assume form and style, grace and beauty, by the neat gardens with their green shrubbery and laughing flowers, out where were once sand hills and sand-valleys, now streets and homesteads. If you would doubly enjoy pure air, first pass along by Mission Street Bridge, the Golgotha of Butcherville, and wind along through the alleys where stand the whiskey mills and grunt the piggeries of "Uncle Jim." Breathe and inhale deeply ere you reach this castle of Udolpho, and then hold your breath as long as possible, for Arabia is a long way thence, and the balm of a thousand flowers is not for sale in that locality. Then away you go over paved, or planked, or Macadamized roads, out to the cities of the dead, pass between Lone Mountain and Calvary, and make a straight due west course for the ocean. Along the way are many things to please and entertain, especially if an intelligent chaperon accompanies you. Your eye will travel over in every direction the vast territory which Swain, Weaver & Co. desire to fence in, the little homesteads by the way, Dr. Rowell's arena castle, and Zeke Wilson's Bleak House in the sand. Splendid road, ocean air that swells the lungs and strengthens the limbs. Then there's the Cliff House, perched on the very brink of the ocean, like a castle by the Rhine, with countless sea-lions rolling their unwieldy bulks on the rocks within rifle-shot, or plunging into and sculling about in the foaming waters. Steamers and sailing craft are passing, wild fowl scream, and sea-lions growl and bark, the waves roll into breakers, foam and spray, for five miles along the beach, beautiful and grand, and one feels as if at sea with no rolling motion nor sea-sickness, and the appetite is whetted by the drive and the breeze, the ocean's presence wins you into a happy frame, and you can eat one of the best dinners with the hungry relish of an ostrich. Go to the Cliff House. Go ere the winds get too fresh, and if you like, you may come back by Mountain Lake and the Presidio, overlook the Fort, and bow to the Stars and Stripes as you pass."
1864 - The Union Army, facing mounds of pickets and bunkers, begins digging a tunnel toward the Rebels at Petersburg in order to blow a hole in the Confederate lines and break the stalemate. The men of the 48th Pennsylvania sought to break the stalemate with an ambitious project. The brainchild of Lieutenant Colonel Henry Pleasants, the plan called for the men of his regiment–mostly miners from Pennsylvania's anthracite coal region–to construct a tunnel to the Confederate line, fill it with powder, and blow a gap in the fortifications. For five weeks the miners dug the 500-foot long shaft, completing about 40 feet per day. On July 30, a huge cache of gunpowder was ignited. The plan worked, and a huge gap was blown in the Rebel line. But poor planning by Union officers squandered the opportunity, and the Confederates closed the gap before the Federals could exploit the opening. The Battle of the Crater, as it became known, was an unusual event in an otherwise uneventful summer along the Petersburg line.
1868 - Congress authorized government laborers a workday of eight hours, which was signed into law by President Andrew Johnson, providing, among other things, that "eight hours shall constitute a day's work for all laborers, workmen, and mechanics who may be employed by or on behalf of the Government of the United States.
1868 - Florida, Alabama, Louisiana, Georgia, North Carolina and South Carolina were readmitted to the Union.
1874 - Birthday of Rose O'Neill (d. 1944), at Wilkes-Barre, PA. Her career included work as an illustrator, author and doll designer, the latter gaining her commercial success with the Kewpie Doll. In 1910, "The Ladies Homes Journal" devoted a full page to her Kewpie Doll designs, which were a marketing phenomenon for three decades.
Lieutenant Colonel George Armstrong Custer, leading military forces of more than 200 men, attacked an encampment of Sioux Indians, led by Chiefs Sitting Bull and Crazy Horse, near Little Bighorn River, MT. Custer and 264 men of the Seventh Calvary were slaughtered in the brief (about two hours) battle. One horse, named Comanche, is said to have been the only survivor among Custer's forces, although revisionist history recalls that heavy losses were sustained rather than the entire 7th cavalry being wiped out. This brought more repression by both the US Army and Federal Government to Native Americans in the next fifty years. It was common to "Remember Custer's Last Stand." It was common for military commanders to attack the Indians out-numbered with firepower and from three directions. It is said one of his units halted in the three-prong attack, and the other reacted by holding back and not proceeding with the long-proved strategy, allowing the Indians to "divide and conquer." He was considered an American hero. It was not until present time that he was considered an egoist trying to build his reputation in the military (very common in that day, and perhaps until recent times.) Military historians find no errors in the strategy of the attack, except for the execution. This is from accounts from interviews with the Indians, including scouts who were dismissed before the attack and watched the battle, plus papers and diaries from the soldiers. Other historians believe he should have waited for reinforcements from General Alfred H. Terry, who discovered the bodies.
http://memory.loc.gov/ammem/today/jun25.html
1881 - Birthday of Crystal Eastman (d. 1928), Marlborough, MA. Said to be one of the most influential and radical U.S. women of her day. She was an attorney, feminist, labor reformer, peace advocate, birth control advocate, suffragist, and worker for women's financial equality in both the U.S. and England. She was active in the Political Equality League, Congressional Union for Woman Suffrage, Women's Peace Party, the Feminist Congress, and a member of the famed Heterodoxy Club of New York.
http://www.spartacus.schoolnet.co.uk/USAWeastman.htm
http://www.library.csi.cuny.edu/dept/history/lavender/386/ceastman.html
1886 - Birthday of General Henry H. "Hap" Arnold (d. 1950), Gladwyne, PA. General of the Army and General of the Air Force in all theaters throughout World War II. Arnold is the only U.S. Air Force general to hold five-star rank, and the only officer to hold a five-star rank in two different U.S. military services. Arnold was also the founder of Project RAND, which evolved into one of the world's largest non-profit global policy think tanks, the RAND Corporation, and one of the founders of Pan American World Airways. Although no funds were made available, as early as 1938, Arnold was persuading the US aviation industry to step up manufacturing of airplanes. Production grew from 6,000 to 262,000 per year from 1940—44. He supervised pilot training and by 1944, Air Force personnel strength had grown to two million from a prewar high of 21,000. Made a full general in 1944, he became the US Air Force's first five-star general when the Air Force was made a separate military branch equal to the Army and Navy.
1887 - George Abbott (d. 1995) was born in Forestville, NY. As a playwright, director, actor, producer and play doctor who could make a faulty script work, George Abbott is virtually synonymous with the history of Broadway: "Jumbo," "Broadway," "Pal Joey," "High Button Shoes," "Where's Charley," "Call Me Madam," "Wonderful Town," "Pajama Game," "On Your Toes," "Damn Yankees," "Fiorello!," "A Funny Thing Happened on the Way to the Forum." He died February 2, 1995 at his home in Miami Beach, age 107.
1903 – Boston Beaneater Wiley Piatt became the only 20th century pitcher to lose two complete games in one day, falling to Pittsburgh, 1-0 and 5-3. Piatt allowed 14 hits in the two games while striking out 12.
1908 - Birthday of Beatrice Murphy (d. 1992), Monesson, PA. Editor and author. Her most important accomplishment, in the 1960s, was founding the Negro Bibliographic and Research Center and editing its journal, "Bibliographic Survey: The Negro in Print (1965–1972)." Active in charities and clubs, she continued her publishing career with a coauthored book of poems and an edited poetry anthology. http://www.addall.com/Browse/Detail/0836960335.html
1910 - The Mann Act was passed by the US Congress. It prohibited the transportation of females across state or international lines for immoral purposes. It was said to be an attempt to curb the huge "white slave" and prostitution business in the U.S. and the world. At the time, it was estimated that there were more than 600 recognized houses of prostitution in Chicago alone. New Orleans was "closed" to naval personnel because of the number of brothels. But the situation was nothing new. With the change from rural to city living caused by the industrial revolution, more and more women were on their own without family to help support them. It was said that women were "imported" for prostitution; however, the custom had been going on since France brought in French prostitutes in the 17th century to marry French soldiers and settlers in Louisiana. The most famous prosecutions under the law were those of Charlie Chaplin in 1944 and Chuck Berry in 1962, who took unmarried women across state lines for "immoral purposes." Chaplin was acquitted but left the country under FBI director J. Edgar Hoover's threats. Berry was convicted and spent two years in the prime of his musical career in jail. After Berry's conviction, the Mann Act was enforced only sparingly and was finally removed from the books in 1986.
1918 - Birthday of Marion Alice Orr (d. 1995), Toronto, Canada. Member of the Canadian Aviation Hall of Fame, she was one of the most noted pilots for the RCAF in England during World War II. She ferried military planes - some terribly shot up and dangerous to fly - from landing strips to repair locations and back. Her flights were always subject to German fighter interception as well as the dangers from the planes disintegrating in air. The women also flew planes that had made their regular night sorties over Germany from air fields close to the channel to safer locations to the west of England and then returned them to the eastern air bases that evening. A number of women who ferried the planes died. In Canada, she was the first woman to fly and instruct helicopters.
1925 - The mercury hit 101 degrees at Portland, OR, their earliest 100 degree reading of record.
1925 - Birthday of accordion player Clifton Chenier (d. 1987), King of Zydeco, Opelousas, LA. Zydeco is the party music of the black Cajuns of Louisiana, and is a mixture of blues, French folk songs, country, R & B and rock 'n' roll. Chenier usually played an accordion and sang in a mixture of French and English. He often wore a jeweled crown on stage, and appeared at blues festivals and rock clubs all over North America. He was largely responsible for the popularity of zydeco outside his native Louisiana.
http://www.allmusic.com/cg/amg.dll?p=amg&sql=B485gtq0ztu43~C
http://www.coldbacon.com/music/clifton.html
http://www.allmusic.com/cg/amg.dll?p=amg&sql=Bxt1uakjk5m3z~C
1925 – Actress June Lockhart was born in New York City. She is remembered as the mother in two TV series, "Lassie" and "Lost in Space." She also portrayed Dr. Janet Craig on the CBS television sitcom "Petticoat Junction" (1968–70). She is a two-time Emmy Award nominee and a Tony Award winner.
1928 - Birthday of Bill Russo (d. 2003), Chicago. Jazz composer, arranger and trombonist, best known perhaps for playing with Stan Kenton. While I was going to Julliard School of Music, I studied privately with him in New York. He was teaching me fundamentals of big band arranging, starting with six and seven chord harmonies.
http://en.wikipedia.org/wiki/William_Russo_(musician)
1935 - Birthday of vocalist Eddie Floyd, Montgomery, AL. He grew up in Detroit and founded The Falcons. They were forerunners to future Detroit vocal groups such as The Temptations and The Four Tops. Their most successful songs included "You're So Fine" (1959) which reached #17 on the Billboard charts.
http://www.history-of-rock.com/eddie_floyd.htm
http://covers.wiw.org/artist/Eddie+Floyd
1941 - Glenn Miller records "Adios" on Bluebird.
1941 - Fair Employment Practices Commission established.
1941 - Joe DiMaggio ran his hitting streak to 45 straight games with a home run off Boston's Heber Newsome. The 'Yankee Clipper' broke the record set by Wee Willie Keeler in 1897. He would continue the streak until it was broken, at 56 games, in Cleveland on July 15. The record that still stands and is regarded as one of sports two "most unbreakable" records with Cy Young's 511 career wins.
1942 - Major General Dwight D. Eisenhower takes command of U.S. forces in Europe. Although Eisenhower had never seen combat during his 27 years as an Army officer, his knowledge of military strategy and talent for organization were such that Army Chief of Staff General George C. Marshall chose him over nearly 400 senior officers to lead U.S. forces in the war against Germany. After proving himself on the battlefields of North Africa and Italy in 1942 and 1943, Eisenhower was appointed Supreme Allied Commander of Operation Overlord--the Allied invasion of northwestern Europe. In December 1943, Eisenhower was appointed Supreme Allied Commander of the Allied Expeditionary Force. Operation Overlord, the largest combined sea, air, and land military operation in history, was successfully launched against Nazi-occupied Europe on June 6, 1944. On May 7, 1945, Germany surrendered. By that time, Eisenhower was a five-star general.
1942 – NBA Hall of Famer Willis Reed was born in Hico, LA. He spent his entire professional playing career (1964–1974) with the New York Knicks who won the NBA Championship with him at center in 1970 and 1973. In 1982, Reed was inducted into the Naismith Memorial Basketball Hall of Fame. In 1997, he was voted one of the "50 Greatest Players in NBA History."
1944 - Top Hits
"I'll Be Seeing You" - The Tommy Dorsey Orchestra (vocal: Frank Sinatra)
"I'll Get By" - The Harry James Orchestra (vocal: Dick Haymes)
"Swinging on a Star/Going My Way" - Bing Crosby
"Straighten Up and Fly Right" - King Cole Trio
1944 - *KELLY, JOHN D., Medal of Honor
Rank and organization: Technical Sergeant (then Corporal), U.S. Army, Company E, 314th Infantry, 79th Infantry Division. Place and date: Fort du Roule, Cherbourg, France, 25 June 1944. Entered service at: Cambridge Springs, Pa. Birth: Venango Township, Pa. G.O. No.: 6, 24 January 1945. Citation: For conspicuous gallantry and intrepidity at the risk of his life above and beyond the call of duty. On 25 June 1944, in the vicinity of Fort du Roule, Cherbourg, France, when Cpl. Kelly's unit was pinned down by heavy enemy machinegun fire emanating from a deeply entrenched strongpoint on the slope leading up to the fort, Cpl. Kelly volunteered to attempt to neutralize the strongpoint. Arming himself with a pole charge about 10 feet long and with 15 pounds of explosive affixed, he climbed the slope under a withering blast of machinegun fire and placed the charge at the strongpoint's base. The subsequent blast was ineffective, and again, alone and unhesitatingly, he braved the slope to repeat the operation. This second blast blew off the ends of the enemy guns. Cpl. Kelly then climbed the slope a third time to place a pole charge at the strongpoint's rear entrance. When this had been blown open, he hurled hand grenades inside the position, forcing survivors of the enemy gun crews to come out and surrender. The gallantry, tenacity of purpose, and utter disregard for personal safety displayed by Cpl. Kelly were an incentive to his comrades and worthy of emulation by all.
1944 - OGDEN, CARLOS C., Medal of Honor
Rank and organization: First Lieutenant, U.S. Army, Company K, 314th Infantry, 79th Infantry Division. Place and date: Near Fort du Roule, France, 25 June 1944. Entered service at: Fairmont, Ill. Born: 19 May 1917, Borton, Ill. G.O. No.: 49, 28 June 1945. Citation: On the morning of 25 June 1944, near Fort du Roule, guarding the approaches to Cherbourg, France, 1st Lt. Ogden's company was pinned down by fire from a German 88-mm. gun and 2 machineguns. Arming himself with an M-1 rifle, a grenade launcher, and a number of rifle and hand grenades, he left his company in position and advanced alone, under fire, up the slope toward the enemy emplacements. Struck on the head and knocked down by a glancing machinegun bullet, 1st Lt. Ogden, in spite of his painful wound and enemy fire from close range, continued up the hill. Reaching a vantage point, he silenced the 88mm. gun with a well-placed rifle grenade and then, with hand grenades, knocked out the 2 machineguns, again being painfully wounded. 1st Lt. Ogden's heroic leadership and indomitable courage in alone silencing these enemy weapons inspired his men to greater effort and cleared the way for the company to continue the advance and reach its objectives.
1944 - EPPERSON, HAROLD GLENN, Medal of Honor
Rank and organization: Private First Class, U.S. Marine Corps Reserve. Born: 14 July 1923, Akron, Ohio. Accredited to: Ohio. Citation: For conspicuous gallantry and intrepidity at the risk of his life above and beyond the call of duty while serving with the 1st Battalion, 6th Marines, 2d Marine Division, in action against enemy Japanese forces on the Island of Saipan in the Marianas, on 25 June 1944. With his machinegun emplacement bearing the full brunt of a fanatic assault initiated by the Japanese under cover of predawn darkness, Pfc. Epperson manned his weapon with determined aggressiveness, fighting furiously in the defense of his battalion's position and maintaining a steady stream of devastating fire against rapidly infiltrating hostile troops to aid materially in annihilating several of the enemy and in breaking the abortive attack. Suddenly a Japanese soldier, assumed to be dead, sprang up and hurled a powerful hand grenade into the emplacement. Determined to save his comrades, Pfc. Epperson unhesitatingly chose to sacrifice himself and, diving upon the deadly missile, absorbed the shattering violence of the exploding charge in his own body. Stouthearted and indomitable in the face of certain death, Pfc. Epperson fearlessly yielded his own life that his able comrades might carry on the relentless battle against a ruthless enemy. His superb valor and unfaltering devotion to duty throughout reflect the highest credit upon himself and upon the U.S. Naval Service. He gallantly gave his life for his country.
1945 - Robert Charlebois, one of Quebec's most influential pop singers, was born in Montreal. His first LP, in 1965, received a jury award for debut recordings at the Festival du Disque in France. In 1968, Charlebois represented Quebec at the Fifth International Festival of French Song, winning the grand prize with his composition, "Lindberg." A tour of France in 1969 was curtailed after a riotous performance at the Paris Olympia. Charlebois began a two-year sabbatical in 1974 after participating in a concert on the Plains of Abraham with Gilles Vigneault and Felix Leclerc. The historic gathering of the three men who shaped the tradition of the popular song in Quebec was televised by the CBC French network, and later broadcast in France. In the late '70s, Robert Charlebois began performing in a more relaxed style that had critics comparing him with Frank Sinatra and Yves Montand. It was a sharp change from the raucous image of his heyday.
1945 - Singer Carly Simon was born in The Bronx, the daughter of publishing magnate Richard Simon of Simon and Schuster. She began singing with her sister Lucy when the two were in college. Simon began her solo career in 1969, and hit the top 10 two years later with "That's the Way I've Always Heard It Should Be." In 1972, her recording of "You're So Vain," featuring a guest appearance by Mick Jagger, hit number one. That year she married James Taylor and the two combined in 1974 for the hit single "Mockingbird," a remake of a '60s R & B success by Inez and Charlie Foxx. Carly Simon, a childhood stutterer, suffers from stage fright and rarely appears in concert. In 1981, she filed for divorce from Taylor. Her musical career as a writer and recording artist has continued although with less celebrity.
http://www.carlysimon.com/
http://www.carlysimon.net
1948 - Boxer Joe Louis defended his heavyweight championship by knocking out Jersey Joe Walcott in the 11th round of a fight at Yankee Stadium. This was Louis's last title defense after which he retired.
1949 - Entertainer Fred Allen closed out his amazing radio career. Allen was making the transition to TV. His final radio guest was his old pal, Jack Benny. Benny went on to become a television legend. Allen's caustic wit didn't play well on TV and he found himself out of the medium in short time.
1949 - Former 1970 Miss America and television personality Phyllis George was born in Denton, Texas. After her year as Miss America, George was involved in a series of television appearances. In 1975, she joined the cast of "The NFL Today," co-hosting with Brent Musberger, Irv Cross and Jimmy "The Greek" Snyder, live pregame shows before Sunday NFL games. She was one of the first females to have a nationally prominent role in television sports coverage.
1950 - The Korean War (1950-1953) began when North Korean forces launched an invasion across the 38th parallel into South Korea. The UN ordered an immediate cease-fire and withdrawal of invading forces. An armistice was signed at Panmunjom July 27, 1953, formally dividing the country into two---North Korea and South Korea.
1951 - CBS broadcast the first color television program. The program was strictly experimental, as no viewers had color televisions at the time. The four-hour program could only be viewed on the forty color television sets at CBS. The first all-color station, WNBQ-TV in Chicago, began showing color programs on November 3, 1955, and switched to color entirely, even for local programs, by April 15, 1956.
1952 - Top Hits
"Kiss of Fire" - Georgia Gibbs
"I'm Yours" - Don Cornell
"Be Anything" - Eddy Howard
"The Wild Side of Life" - Hank Thompson
1953 - The temperature at Anchorage soared to 86 degrees, their hottest reading of record.
1954 – Birthday of Supreme Court Justice Sonia Sotomayor, in The Bronx.
1956 - The last Packard--the classic American luxury car with the famously enigmatic slogan "Ask the Man Who Owns One"--rolls off the production line at Packard's plant in Detroit.
1959 - CBS journalist Edward R. Murrow interviewed his 500th -- and final -- guest on "Person to Person:" actress Lee Remick. Just hours before this final broadcast, Murrow had presented his last news broadcast on the CBS radio network. CBS-TV had reportedly made $20 million from Murrow's "Person to Person" series.
1960 - Top Hits
"Cathy's Clown" - The Everly Brothers
"Everybody's Somebody's Fool" - Connie Francis
"Swingin' School" - Bobby Rydell
"Please Help Me, I'm Falling" - Hank Locklin
1961 - Pat Boone spent this day at number one for one last time with "Moody River." Boone, a teen heart-throb in the 1950s, had previously walked his way up the music charts, wearing white buck shoes, of course, with these other hits: "Ain't That a Shame," "I Almost Lost My Mind," "Don't Forbid Me," "Love Letters in the Sand" and "April Love."
1962 - The U.S. Supreme Court ruled that a prayer read aloud in public schools violated the 1st Amendment's separation of church and state. The court again struck down a law pertaining to the First Amendment when it disallowed an Alabama law that permitted a daily one-minute period of silent meditation or prayer in public schools in 1985. This decision has been seen by each new Supreme court and is considered a quite a controversy to this day.
1964 - "A Hard Day's Night" was released by United Artists Records. The album featured all original material by The Beatles and became the top album in the country by July 25, 1964.
1965 - "Mr. Tambourine Man," by The Byrds, reached the number one spot on the pop music charts. The song was considered by many to be the first folk-rock hit. The tune was written by Bob Dylan, as were two other hits for the group: "All I Really Want to Do" and "My Back Pages." The group of James Roger McGinn, David Crosby, Gene Clark, Chris Hillman and Mike Clarke charted seven hits. The Byrds were inducted into the Rock and Roll Hall of Fame in 1991.
1966 - The final Beatles world tour kicked off in Munich, Germany as the Fab Four saw "Paperback Writer" leap from number 15 in the US to number 1, the song was penned by Paul McCartney and John Lennon. It was the last new song by the Beatles to be featured on their final tour in 1966. Lennon told Hit Parader in 1972 that "Paperback Writer" was primarily written by McCartney: "I think I might have helped with some of the lyrics. Yes, I did. But it was mainly Paul's tune."
http://en.wikipedia.org/wiki/Paperback_Writer
1967 - The Beatles performed a new song, "All You Need Is Love," during a live international telecast.
1967 - "Summer of Love:" 75,000 - 100,000 in Hashbury, San Francisco. Also, on or about this day, author Ken Kesey is sentenced to 6 months in jail. At a Veterans Administration hospital, Kesey was a paid experimental subject, taking mind-altering drugs and reporting their effects. Experiences as an aide at a psychiatric hospital and LSD sessions served as background for "One Flew Over Cuckoo's Nest." The book was a vehicle for Ken Kesey's anarchist rant against the oppressive conformism imposed by society's institutions, particularly the dehumanizing social conformity of the 1950s. Kesey formed the 'Merrie Pranksters,' bought an old school bus, and toured America and México with his friends. Their exploits were immortalized in Tom Wolfe's "The Electric Kool-Aid Acid Test" (1973). "You are either on the bus or you're not on the bus."
http://www.intrepidtrips.com/
http://www.arewereally.com/titlepage.html
http://www.nii.net/~obie1/deadcd/acid_test_files.htm
1967 - The first worldwide live television program was "Our World," shown in 26 countries via four satellites. The two-hour production involved 10,000 technicians and 300 cameras in 14 countries on five continents. It opened with glimpses of births in Mexico, Canada, Denmark, and Japan. The rest of the program featured clips of Leonard Bernstein and Van Cliburn rehearsing a Rachmaninoff concerto at New York City's Lincoln Center; the Beatles recording a song in London; a rehearsal of Lohengrin in Bayreuth, Germany; the making of a movie in Italy, and other presentations. The American outlet was the National Education Television network. The program cost about $5 million.
1968 - Top Hits
"This Guy's in Love with You" - Herb Alpert
"MacArthur Park" - Richard Harris
"The Look of Love" - Sergio Mendes & Brazil '66
"Honey" - Bobby Goldsboro
1968 - Bobby Bonds of the San Francisco Giants started on the road to stardom this day. Bonds connected for a grand slam home run in his first Major League game with the Giants, in his third at bat. Thus he became just the second player ever, and the first in MLB's modern era, to hit a grand slam in his debut game. The first was Bill Duggleby in 1898.
1968 - In response to the passage of an anti-gay ordinance in Miami, 240,000 people march in San Francisco in the first large-scale version of that city's annual Gay Freedom Day Parade.
1969 - The Hollies' record, "He Ain't Heavy, He's My Brother,'' with Elton John playing piano. The song reaches No. 7 on Billboard's singles chart.
1969 - Pancho Gonzalez and Charlie Pasarell played the longest match in Wimbledon history. After 112 games and 5 hours, 12 minutes, Gonzales emerged triumphant.
1969 - Sly and the Family Stone, "Hot Fun in the Summertime." It peaked at number 2 on the U.S. Billboard Hot 100 pop singles chart and number 3 on the U.S. Billboard Soul Singles chart in. It is ranked as the seventh biggest U.S. hit of 1969.
1969 - The Guess Who's "These Eyes" is certified gold. It was first released as a single (backed by "Lightfoot"), in their native Canada, where its chart success (#7) helped land them a U.S. distribution deal with RCA. It was then released in the U.S in March, 1969 and became a breakthrough success for the group, as it would be their first single to reach the top ten on the Billboard Pop Singles chart, peaking at number six.
1973 - Former White House Counsel John Dean began testifying before the Senate Watergate Committee. Dean served as White House counsel for President Nixon from July 1970 until April 1973. In this position, he became deeply involved in events leading up to the Watergate burglaries and the subsequent cover-up. He was referred to as the "master manipulator of the cover-up" by the FBI. He pleaded guilty to a single felony count in exchange for becoming a key witness for the prosecution. This ultimately resulted in a reduced prison sentence, which he served at Fort Holabird, MD.
1975 - Former Supreme, Florence Ballard put on a dynamic performance at Detroit's Ford Auditorium that drew wide acclaim and renewed interest in her career. Unfortunately, her comeback faltered and she would pass away a year later.
1976 - Top Hits
"Silly Love Songs" - Wings
"Get Up and Boogie (That's Right)" - Silver Convention
"Misty Blue" - Dorthy Moore
El Paso City" - Marty Robbins
1976 - The CN Tower opened in Toronto, Ontario, Canada. At 1,815 feet, 5 inches high, the tower is the world's tallest building and the tallest freestanding structure.
1977 - Marvin Gaye's last single for Motown Records, "Got to Give It Up (pt 1)" was number one on Billboard Magazine's Pop chart. Marvin would later sign with Columbia and enjoy another string of hits.
1977 - Bill Conti's "Gonna Fly Now," the theme from the motion picture "Rocky," topped the Cashbox Best Sellers chart. Conti recorded the song and the rest of the film's score in just three hours for a total budget of $25,000; the AFI placed it 58th on its AFI's 100 Years…100 Songs." The movie itself would go on to make over $225 million.
1979 - Muhammad Ali announced that he was retiring as world heavyweight boxing champion. The 37-year-old fighter said, "Everything gets old, and you can't go on like years ago." The "float like a butterfly, sting like a bee" act was no more.
1980 - Billy Joel is awarded a Gold Ticket for performing in front of 100,000 fans at New York's Madison Square Garden. Crowds flocked to see the piano man sing the tunes from his "Glass Houses" album, which currently sits atop the Billboard Hot 200.
1984 - Top Hits
"The Reflex" - Duran Duran
"Dancing in the Dark" - Bruce Springsteen
"Self Control" - Laura Branigan
"When We Make Love" – Alabama
1984 - Bruce Springsteen takes on a new backup singer named Patti Scialfa, who will eventually become his second wife after their affair leads to the breakup of his first marriage to model and actress Julianne Phillips. Nine years later to the day, he becomes the last musical guest on the NBC-TV show Late Night with David Letterman.
1987 - "Just the facts, ma'am. Thank you." "Dragnet," starring Dan Aykroyd in the Jack Webb role of Sgt. Joe Friday and Tom Hanks in the Harry Morgan [Morgan was Officer Bill Gannon] role of Detective Stribeck, opened around the U.S. The movie became the first Hollywood film to feature a "condom-conscious" bedroom scene ... just right for the social mores of the 1980s. "Dragnet" was a smash theatrical hit, as it had been on radio and TV in the 1940s and 1950s. "This is the city..."
1987 - Afternoon highs of 97 degrees at Miami, FL, 107 degrees at Medford, OR, and 111 degrees at Redding, CA were new records for the date. It was the third of six straight days of record heat for Miami. Thunderstorms produced wind gusts to 70 mph at Austin and gusts to 75 mph at Tulsa, OK.
1988 - Fifty-two cities in the central and eastern U.S. reported record high temperatures for the date. Highs of 100 degrees at Erie, PA and 104 degrees at Cleveland, OH established all- time records for those two locations. Highs of 101 degrees at Flint, MI, 105 degrees at Chicago, IL, and 106 degrees at Fort Wayne, IN, equaled all-time records. Thunderstorms in Idaho produced wind gusts to 100 mph west of Bliss and north of Crouch, injuring 29 persons.
1988 – Top Hits
"Dirty Diana"- Michael Jackson
"Foolish Beat"- Debbie Gibson
"The Flame"- Cheap Trick
"Make It Real"- The Jets
1989 - Tropical depression Allison, the remnants of what was earlier Cosme (a hurricane over the Pacific Ocean which dissipated as it crossed northern Mexico), began to spread heavy rain into southeast Texas and southwest Louisiana.
1990 - "The Arizona Republic" reported it was 122 degrees in Phoenix, hot enough to cancel some flights at the airport.
1990 - In the case of Cruzan v Missouri, the Supreme Court, in a 5-4 ruling, upheld the constitutional right of a person whose wishes are clearly known to refuse life-sustaining medical treatment.
1993 - Bruce Springsteen was a surprise guest on David Letterman's final show as host of NBC's "Late Night." Letterman, after more than 11 years at NBC, began a similar show on CBS two months later. David Letterman was born in Indianapolis, Indiana, in 1947. From an early age, he aspired to host his own talk show. He became a stand-up comic and a wacky weatherman on a local TV station. After years on the stand-up comedy circuit, he made his first appearance on "The Tonight Show" in 1978 and served as the program's guest host 50 times. In 1980, Letterman had a short-lived morning variety show, "The David Letterman Show", which won two Emmys.
He launched his popular late-night TV show in 1982. His offbeat humor and goofy stunts spoofed traditional talk shows. Antics like wearing a Velcro suit and throwing himself at a wall or tossing eggs into a giant electric fan, Letterman gained a large following, especially among college students. Regular features included his "Top Ten List," "Stupid Pet Tricks," and tours of the neighborhood. He also frequently wandered with his camera into other NBC shows in progress. Over more than 11 years, the show won five Emmys and 35 nominations. When Johnny Carson announced his retirement in 1992, Letterman and rival comic Jay Leno engaged in a heated battle for the coveted host slot. When Letterman was passed over, he left NBC for CBS, where his new program, "The Late Show," outperformed Leno's show almost every week in its first year. However, Leno pulled ahead the following year and maintained a strong lead. Letterman underwent emergency heart surgery in 2000 and was off the show for five weeks. He is back on, funny than ever, and that's where we get "Will it Float or Will it Sink?"
1993 - Top Hits
"That's The Way Love Goes" - Janet Jackson
"Weak" - SWV
"Knockin Da Boots" - H-Town
"Freak Me" - Silk
1996 - A truck bomb exploded near Dhahran, Saudi Arabia, killing 19 American military personnel and wounding more than 300 people. Bombed was an apartment complex that housed about 2500 Americans. The CIA stated there were no solid clues about the identity of the perpetrators.
1996 - American Airlines announced its Internet ticket purchasing system was ready for prime time. The airline also said it would introduce ticketless travel in September, "freeing its customers from worry about losing their airline tickets." Eventually ticket agents would lose their minor commissions, too, as the airlines learned they could oversell airplane seats easier via the computer.
1997 - The National Hockey League announced that it had granted expansion franchises to four cities: Nashville (to begin play in 1998-99), Atlanta (1999-2000), Minneapolis-St. Paul and Columbus (both 2000-2001). The Nashville team chose the nickname Predators. Atlanta, the Thrashers, the Twin Cities as the Minnesota Wild and Columbus as the Blue Jackets. At the same time, the league's Board of Governors approved the move of the Hartford Whalers to North Carolina where they became known as the Hurricanes.
1998 - The Supreme Court rejected a line-item veto law as unconstitutional.
1998 - Top Hits
"The Boy Is Mine" - Brandy
"You re Still The One" - Shania Twain
"Too Close" - Next
"My All" - Mariah Carey
1998 - Windows 98 was released. Microsoft used the slogan, "Works better. Plays better." The company said the new operating system would bring an "increased computer experience by providing a rich feature set for a wider variety of users than ever before."
1999 - The San Antonio Spurs earned their first NBA (National Basketball Association) title in their 26-year history by beating the New York Knicks 78-to-77. That gave the Spurs the series 4 games to 1.
2002 - Top Hits
"Hot In Here" - Nelly
"Without Me" - Eminem
"Foolish" - Ashanti
"I Need A Girl (Part One)" - P. Diddy Featuring Usher & Loon
2004 - Eric Clapton raised about $7.5 million for a drug addiction center he set up in the Caribbean by auctioning off some more of his favorite guitars. The items that were sold were the "Blackie" Stratocaster that Clapton played from 1970-1985 for $1 million, a 1964 cherry-red Gibson for $847,000 and a 1939 Martin acoustic that Clapton played on his "Unplugged" album went for $800,000.
2009 - Michael Jackson died at the age of 50 after suffering heart failure at his home in Beverly Hills. He earned the title of "The King of Pop" by collecting 13 Grammy Awards and 13 US number one singles. Jackson's death triggered an outpouring of grief by music fans around the world, creating unprecedented surges of Internet traffic and causing sales of his music and that of the Jackson 5 to increase dramatically. Michael had been scheduled to perform his 'This Is It' concert series to over one million people at London's O2 arena from July 13, 2009 to March 6, 2010. Internet traffic reached unprecedented levels with the outpouring of grief worldwide.
2013 – A portion of the Voting Rights Act of 1965, which protects minority voting rights, is struck down by the Supreme Court. The Court ruled that Congress had not taken into account the nation's racial progress when singling out certain stated for federal oversight.
-------------------------------------------------------------

SuDoku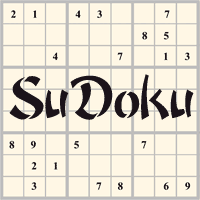 The object is to insert the numbers in the boxes to satisfy only one condition: each row, column and 3x3 box must contain the digits 1 through 9 exactly once. What could be simpler?
http://leasingnews.org/Soduku/soduko-main.htm
--------------------------------------------------------------

Daily Puzzle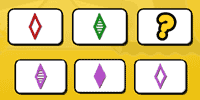 How to play:
http://www.setgame.com/set/puzzle_frame.htm
Refresh for current date:
http://www.setgame.com/set/puzzle_frame.htm
--------------------------------------------------------------


http://www.gasbuddy.com/
http://www.gasbuddy.com/GB_Map_Gas_Prices.aspx
http://www.gasbuddy.com/GB_Mobile_Instructions.aspx
--------------------------------------------------------------

Weather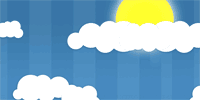 See USA map, click to specific area, no commercials
--------------------------------------------------------------

Traffic Live---
Real Time Traffic Information
You can save up to 20 different routes and check them out with one click,
or type in a new route to learn the traffic live
--------------------------------