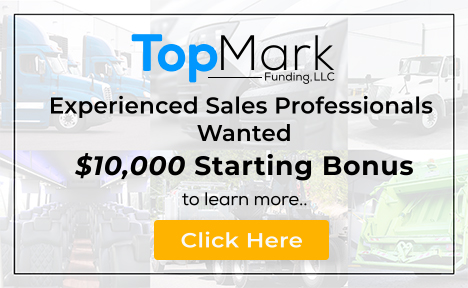 Wednesday, June 26, 2019


Today's Leasing News Headlines
FinTech Helps Find "Turned Down" Credit
Who Takes Deposit and Pre-Paid Interest and Disappears
ELFA Reports May Up 3% Over April
Petta Calls a "Strong May"
Leasing Industry Ads---Help Wanted
North Mill Equipment Finance/TopMark Funding
Act with Confidence
Sales Makes it Happen by Scott Wheeler, CLFP
Leasing/Finance/Business Loan Schools - Updated
Several Have Many Long Term Programs
Balboa Capital Survey Reveals 65% of Small Businesses
Obtained Lines Of Credit from Non-Bank Lenders
DocuSign Integration Launches
with LTi Technology Solutions' ASPIRE
More than 75% of S&P 500 Companies Have Transitioned
to ASC 842 Lease Accountings Standard Reports LeaseAccelerator
Labrador Retriever/Great Dane Mix
Costa Mesa, California Adopt a Dog
Most Influential Lawyers
in Equipment Finance and Leasing
News Briefs---
Powell says economy facing growing uncertainties
bank will closely monitor incoming data and be prepared to
Federal Lawmakers Not Convinced NY Confession of Judgment
Ban is Enough. by Sean Murray, deBanked
America's richest billionaires say
they want to be taxed more
Ford unveils $1 billion Chicago plant upgrade:
160 giant fans, 41 break rooms, 600 new robots
McDonald's says Quarter Pounder sales up 30%
since shift from frozen to fresh beef
Chick-fil-A named America's favorite restaurant chain
for fourth year running
Major companies are ringing alarm bells,
trying to warn Washington about more tariffs
Legal marijuana is coming to Illinois as Gov. Pritzker signs bill
he calls an 'important and overdue change to our state'
You Soon May Be Watching Ads on Netflix
Whether You Like It or Not
Broker/Funder/Industry Lists | Features (wrilter's columns)
Top Ten Stories Chosen by Readers | Top Stories last six months
www.leasingcomplaints.com (Be Careful of Doing Business)
www.evergreenleasingnews.org
Leasing News Icon for Android Mobile Device

You May have Missed---
Poem
Sports Brief----
California Nuts Brief---
"Gimme that Wine"
This Day in History
SuDoku
Daily Puzzle
GasBuddy
Weather, USA or specific area
Traffic Live----
######## surrounding the article denotes it is a "press release," it was not written by Leasing News nor has the information been verified. The source noted. When an article is signed by the writer, it is considered a "byline." It reflects the opinion and research of the writer.



Please send a colleague and ask them to subscribe. We are free
Email kitmenkin@leasingnews.org and in subject line: subscribe


[headlines]
--------------------------------------------------------------
FinTech Helps Find "Turned Down" Credit
Who Takes Deposit and Pre-Paid Interest and Disappears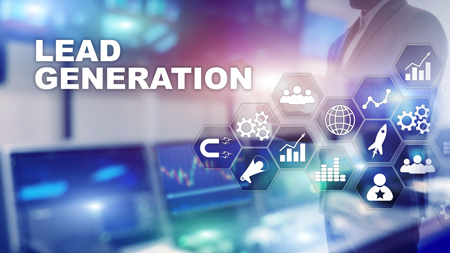 Demetrios Boudourakis, Farmingdale, New York, was arrested for allegedly not returning more than $2 million from 36 small business owners across the country. He used Financial Technology to discover businesses and individuals turned down for leases and loans. His operation would then call these people to tell them they had qualified for loans, according to Suffolk County, New York, District Attorney Timothy D. Sini, but would have to pay interest and fees up front. As soon as they were paid ACH or check, they changed the company name often, actually disappearing.
"There are criminal enterprises out there that make a living out of essentially identifying vulnerable individuals who can be preyed upon, essentially identifying potential victims," he said. "That is exactly what happened here."
"Once the defendants received cashier checks or wire transfers for the fees or deposit and pre-paid payment," District Attorney Sini said, "they came up with excuses to explain why the loans were not forthcoming — or simply refused to return calls."
Six people, for what the District Attorney called an "alleged criminal enterprise and boiler room operation," were also charged with grand larceny, money laundering and other crimes for their role.
Leasing News has recently been receiving several such complaints, most have been resolved, others like a $5,000 lease deposit from a party in Tennessee to a company in Las Vegas, Nevada, went nowhere. As the so-called leasing company never returned telephone calls or emails and the dollar amount was too small for an out-of-state applicant to go to court, especially when the Las Vegas Company had a very poor D&B plus other complaints on line. Since there was no response, and the applicant just said, "The hell with it," names cannot be revealed without verification of the circumstances.
Leasing News recently was able to get a $5,300 deposit returned by a company already listed in the Bulletin Board Complaint.

[headlines]
--------------------------------------------------------------
ELFA Reports May Up 3% Over April
Petta Calls a "Strong May"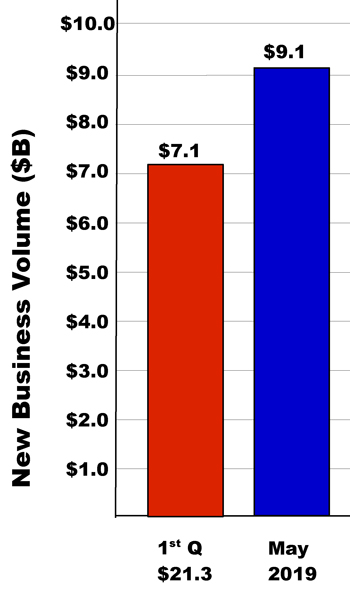 (Chart: Leasing News)
The Equipment Leasing and Finance Association's (ELFA) Monthly Leasing and Finance Index (MLFI-25), found new business volume in May, 2019, was $9.1 billion compared to May, 2018 $8.8 billion; up 3%. May, 2019 compared to May, 2018 was up 18%.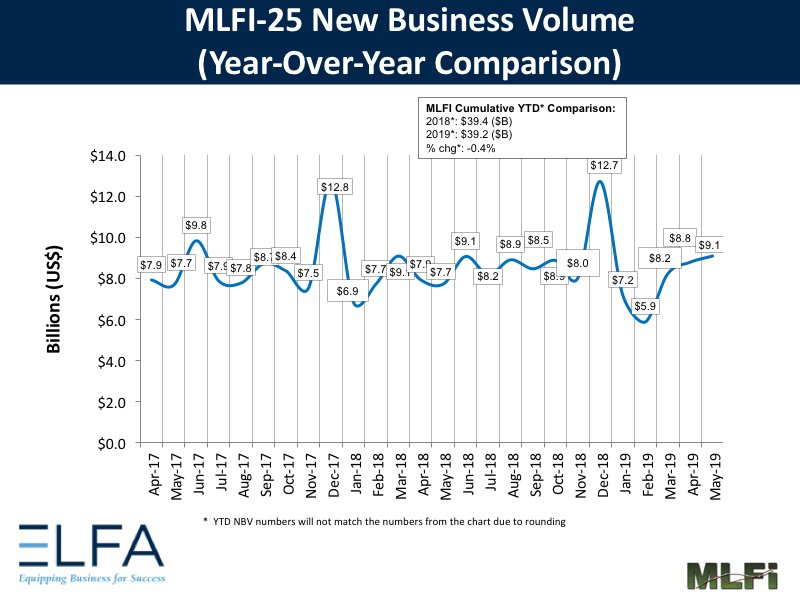 click to make larger
(Chart: ELFA)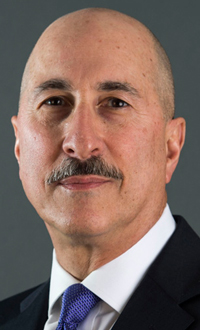 ELFA President and CEO Ralph Petta said, "Responding ELFA members enjoyed a strong May, with new business volume growth trending upward. The continued low interest rate environment coupled with solid fundamentals in the U.S. economy provides incentive for U.S. businesses to expand and grow their operations. As they do so, productive equipment becomes a critical component in serving their customers and enabling them to achieve success in the marketplace. However, at the same time, we notice a slight deterioration in credit quality, which bears monitoring. Recently, the Fed and other analysts raised concerns over potential storm clouds on the economic horizon. These warnings also bear close attention in the weeks and months ahead."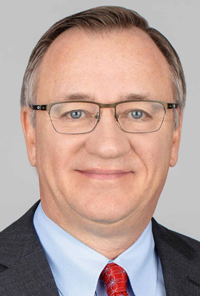 Daniel Krajewski, President and CEO, Sertant Capital, LLC, said, "Overall growth in new business volume demonstrates continued forward momentum in the economy. Advancement in technologies across most industry verticals will likely influence a positive trend in equipment investment in the coming months. The decline in credit quality, however, is a factor worth monitoring. This could be an early indicator of a hardening market, which may force funding sources to be more selective with their credit profiling. The increase in receivables and charge-offs coupled with the decline in employee headcount is also interesting to note. Companies may be protecting current capital reserves ahead of potential effects from the recent tariffs imposed on U.S. goods."
Separately, the Equipment Leasing & Finance Foundation's Monthly Confidence Index (MCI-EFI) in June is 52.8, down from the May index of 59.2.
Receivables over 30 days were 1.70 percent, up from 1.50 percent the previous month and up from 1.60 percent the same period in 2018. Charge-offs were 0.46 percent, up from 0.32 percent the previous month, and up from 0.31 percent in the year-earlier period.
Credit approvals totaled 75.9 percent, down from 76.8 percent in April. Total headcount for equipment finance companies was down 2.0 percent year-over-year.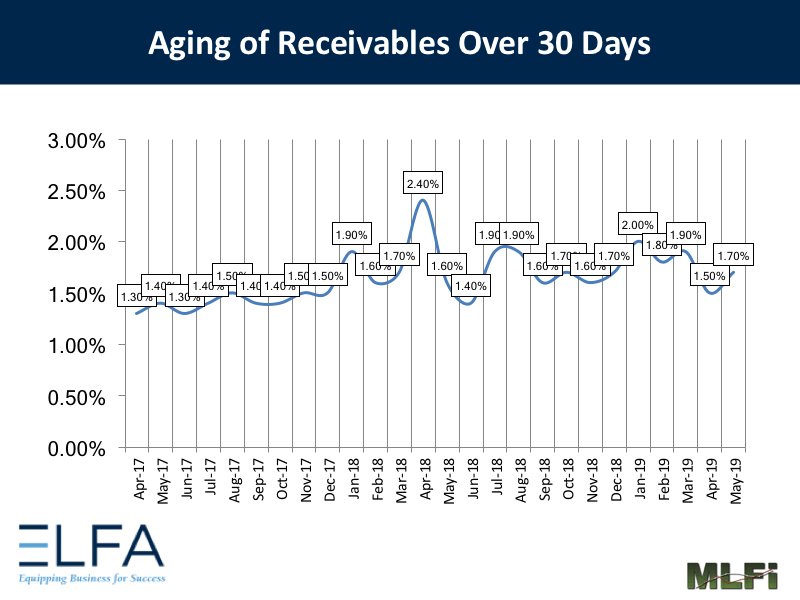 click to make larger
(Chart: ELFA)
Full List of Participants in MLFI_25:
Bank of America Leasing
Bank of the West
BB&T Bank
BMO Harris Equipment Finance
Canon Financial Services
Caterpillar Financial Services
CIT
Citizens Asset Finance
Dell Financial Services
DLL
Fifth Third Equipment Finance
First American Equipment Finance, a City National Bank Company
Frost Bank
GreatAmerica Financial Services
Hitachi Capital America
HP, Inc.
Huntington Equipment Finance
John Deere Financial
Key Equipment Finance
LEAF Commercial Capital Inc.
M&T Bank
Marlin Leasing
Merchants Bank Equipment Finance
PNC Equipment Finance
SG Equipment Finance
Siemens Financial Services
Stearns Bank
Stonebriar Commercial Finance
TCF Equipment Finance
TD Equipment Finance
TIAA Commercial Finance, Inc.
US Bancorp Equipment Finance
Volvo Financial Services
Wells Fargo Equipment Finance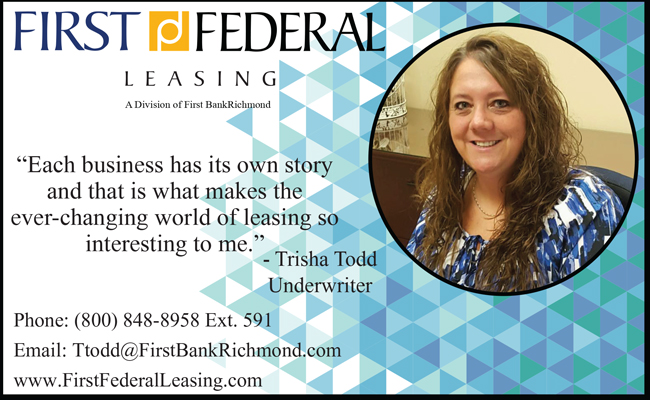 [headlines]
--------------------------------------------------------------
Help Wanted Ads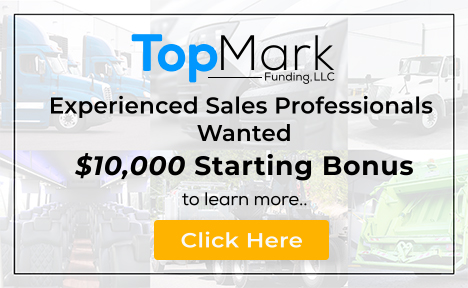 [headlines]
--------------------------------------------------------------
Act with Confidence
Sales Makes it Happen by Scott Wheeler, CLFP
Top originators in the commercial equipment leasing and finance industry are confident presenters and are unapologetic about what is needed to properly adjudicate and fund a transaction. They are willing to go the extra mile to deliver positive results, rather than trying to force a deal down an unproductive path that will result in wasted time and a negative outcome.
Case in Point: An originator's company offers application-only approvals up to $250,000. He is working on a transaction for $180,000. Through discussions with the client, the originator determines that the transaction may not qualify for an app-only approval. More importantly, he believes that additional information should be gathered to ensure that this transaction is a good investment for his company. Rather than trying to force the transaction through an app-only process and getting mad when the results are unsatisfactory, this originator acts confidently by:
Explaining to the client that he wants to fund this transaction and many more in the future. He believes that the best means forward is to better understand the client by building a complete credit file.
The originator asks for and receives complete financial statements for the past 3 years and a full explanation regarding the company's reduced profits over the last 18 months. The originator discovers the company's plans for growth and profitability for the future and how the lower profits were actually an investment in the future.
The originator explains to the three owners why their guarantees should be offered on this transaction. He also explains why his new structure will help their cash flow, but will require some additional collateral.
The originator submits a full package with a complete write-up to his credit department. The write-up explains why the transaction should be approved and his expectation to fund additional transactions for this client over the coming year and beyond. He receives an approved line for $350,000 from his credit department.
The above originator doesn't chase unproductive activities, he creates long-term relationships. He protects his company's interests. He understands the process and understands that being confident in his request for more information upfront adds value to the process. He adds value for his client and proves that he is better than his competition.

Deliver Results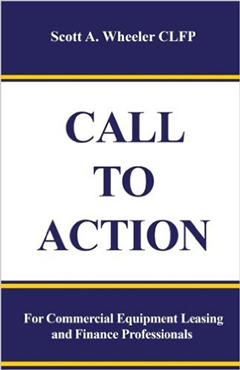 Order via Amazon: https://www.createspace.com/5355516

Scott A. Wheeler, CLFP
Wheeler Business Consulting
1314 Marquis Ct.
Fallston, Maryland 21047
Phone: 410 877 0428
Fax: 410 877 8161
Email: scott@wheelerbusinessconsulting.com
Web: www.wheelerbusinessconsulting.com
Sales Makes it Happen articles:
http://www.leasingnews.org/Legacy/index.html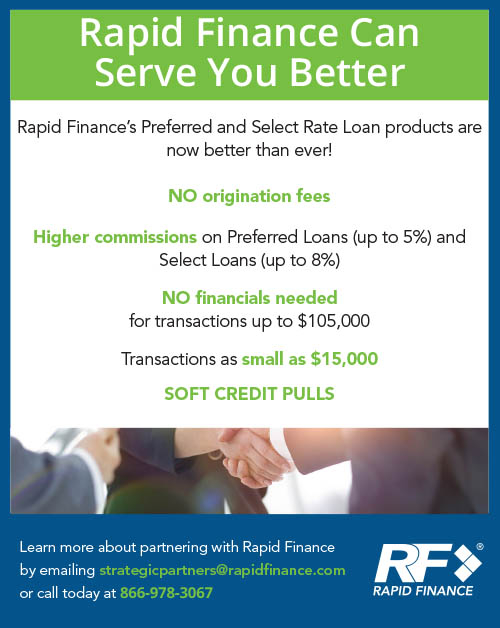 [headlines]
-------------------------------------------------------------
Leasing/Finance/Business Loan Schools
Several Have Many Long Term Programs
(For our "Financial and Sales Training" list, please click here)
--------------------------------------------------------
Commercial Capital Training Group
(January, 2009)


Kris Roglieri
Founder and CEO
https://www.linkedin.com/in/kris-roglieri-0251152
Commercial Capital Training is headquartered in Albany, New York. The group also has three offices, in New York City, Rochester, New York and Orlando, Florida, with 30 employees, according to their web site. The company is also proud to have made Inc. Magazine's "Inc. 5000" last year as one of America's fastest growing companies.
Founded by Kris Roglieri, CEO, and according to the web site, classes
are taught by him and over 45 participating lenders. The group has educated "600 finance entrepreneurs the ability to own and operate their very own commercial finance businesses." Mr. Roglieri also owns two commercial lending institutions which graduates can work with: Durham Commercial Capital which serves as a direct lender as a non-recourse factoring institution and Prime Commercial Lending, which serves as a direct lender funding merchant cash advances and commercial real estate transactions.
He is also co-founder of the National Alliance of Commercial Loan Brokers who are holding their 5th annual Conference in Las Vegas, Nevada October 4-6, 2019. Indications gathering will break their last year 800 attendees in Miami, Florida. www.naclb.org
There are many testimonials on the website. Leasing News contacted
several at random, and here is a typical response received:
"I am a grad and I am a Raving Fan of the team at CCTG. I graduated in December 2013 and they still support me today just as they did when I first went through the training. Our company would not be where we are today if not for the training and support provided from the team at CCTG."
Terry Luker
Senior Partner
Alternative Capital Funding Solutions
Commercial Capital Training Offers Two Programs:
Signature Gold Program - $25,000
"A 7-day Comprehensive Training Held in Our Albany, NY Headquarters Taught by Our Founder and CEO, Kris Roglieri… Our commercial finance training course and finance entrepreneur start-up program has been established in a time when banks are lending less to business owners and alternative funding businesses are emerging to fill the lending gap that exists among businesses of all sizes.
"We also offer entrepreneurs interested in focusing more on their business an elite Platinum Program that includes and expanded marketing package, lead generation for two years, your very own commercial finance product and more."
http://www.commercialcapitaltraining.com/finance-program/your-investment/gold-program
Elite Platinum Package - $65,000
"Some of the highlights to this package are real time exclusive leads every month for the first 2 years of your business, marketing for the life of your business and a private label financing product that your company can offer. All of this will be managed and executed by a marketing company that truly knows your business. In fact, it is the world's only dedicated finance-specific digital marketing agency, The Finance Marketing Group. http://finance http://www.commercialcapitaltraining.com/finance-program/your-investment/platinum-program/marketing.com/


Creating Successful Entrepreneurs in Capital Markets
https://www.youtube.com/user/CommercialCapitalTG
Commercial Capital Training Websitehttp://www.commercialcapitaltraining.com/
Contact Information:
Mike Geisler | Sr. Vice President Of Enrollment
mike@commercialcapitaltraining.com
Commercial Capital Training Group
90 State Street, Suite 1500, Albany, NY 12207
Office: (518) 244-8006 / Fax: (518) 694-0527
--------------------------------
Global Financial Training Program
Over 35 Years of Experience Financing Businesses
Program Cost: $19,950.00
Phil Dushey
President & CEO
In 2001, Global Leasing founder Phil Dushey created a new company to train independent entrepreneurs who want to enter the lucrative field of business financing. Global Financial Training Program teaches all aspects of finance including Equipment Leasing, Accounts Receivable Financing, Cash Advance, Commercial Real Estate, SBA Loans and much more. Phil's students have found great success with his program.
Mr. Dushey is a founding member of the National Association of Equipment Leasing Brokers. He has been a member and speaker at many leasing organizations for several years. He is also a founding member of the leasing news advisory board.
Global Financial Training Program provides students with everything they need to start making money immediately after four days of training. As a full-service finance company you will provide a valuable service for business owners that have difficulty getting financing from their local banks. The banks are turning down over 90% of business loan applications and you can approve at least 50% of the turndowns. After the training at their offices in New York City trainees are instantly approved with over 25 lenders, get a custom designed website, stationery package, 1000 leads and enough marketing to have their phones ringing the first week after the training and much more... It's easier than you think to fulfill your dreams of independence, living the life you deserve and enjoying the prestige of owning your own company.
You don't need prior experience. All you need is the desire to be your own boss, the ability to learn, good people skills, and a passion to succeed and make a lot of money.
How much, is up to you...
Philip Dushey
President & CEO
Global Financial Services
1 State Street, 21st Floor
New York NY 10004
Email phil@gbtsinc.com
www.globalfinancialtrainingprogram.com
Phone: 212-480-4900
The Global Group of independently owned companies are:
Global Financial Services | www.globaleasing.com
We have been actively providing financial services for 35 years
Global Church Financing | www.globalchurchfinancing.com
One of the largest independent companies financing equipment for churches nationwide
Global Financial Training Program | www.globalfinancialtrainingprogram.com
The oldest and most comprehensive training program for people who want to own their own finance company
Mr. Dushay is also on the Leasing News Advisory Board
http://www.leasingnews.org/Advisory%20Board/Dushay_Phil.htm
Moving America Forward is a business television show hosted by William Shatner, anchored by Doug Llewellyn. On this episode we talk to Phil Dushey about his business opportunity and Global.
---------------------------------------------------------------
Program Cost: $18,500
Overview
Wheeler Business Consulting L.L.C. provides training and continuous support to individuals seeking to enter the leasing/financing industry. The leasing/financing industry provides much needed funds to businesses looking to acquire essential equipment. Entrepreneurs nationwide are originating equipment financing and leasing transactions assisting small, medium and large companies. It is estimated that 80% of all businesses have leased equipment and that nearly one-third of all equipment purchased by corporations is funded by independent finance and leasing agreements.
There are tremendous opportunities to enter the leasing/financing industry. There are few barriers to entry. Individuals who are properly trained, who are networked with local, regional and national funding sources can arrange transactions for their corporate clients in the range of a few thousand dollars to multi-million dollars.
As with most businesses, the establishment of a lease brokering operation is a long term proposition. However, with the proper training, support and encouragement, an individual can start making above average incomes relatively quickly. Within two to five years an individual should expect to generate an income which is well in the six figure range.
With quality training, individuals will be able to offer consistent, high spirited customer service to their commercial clients. Successful lease brokers can build a business from a small home based operation to a full service office in a relatively short period of time.
My goal is to share my thirty plus years of industry experience with others who are serious about learning and succeeding in the leasing/financing industry.
Contact Information:
Wheeler Business Consulting LLC 1314 Marquis Ct.
Fallston, Maryland 21047
Phone: 410-877-0428
Fax: 410-877-8161
email: scott@wheelerbusinessconsulting.com

Website: www.wheelerbusinessconsulting.com

[headlines]
-------------------------------------------------------------
##### Press Release ############################
Balboa Capital Survey Reveals 65% of Small Businesses
Obtained Lines Of Credit from Non-Bank Lenders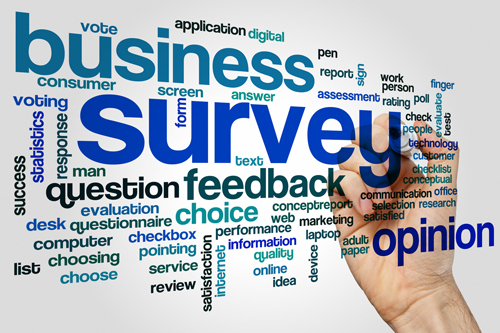 The results of a survey conducted by leading direct lender Balboa Capital reveal that 65% of small business owners obtained a business line of credit from a non-bank lender in the past 12 months, and applicants cited easier application processes and faster funding decisions as the main factors in their choice of lender. Balboa Capital's online survey was sent to a sample of small business owners in a wide variety of industries nationwide to gauge their knowledge of business lines of credit, and to assess the demand for this business funding option.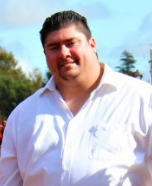 Matthew Lent, Manager of Ancillary Products/Working Capital at Balboa Capital, said, "Small business owners who need quick access to short-term capital to improve cash flow, or to cover the costs of inventory, payroll and unexpected expenses, are looking to non-bank lenders for business lines of credit.

"Based on the results of our survey, over six in ten small business owners said they obtained a line of credit from a non-bank lender."
Mr. Lent believes this is the result of small business owners wanting an easier borrowing process. "Small business owners are often strapped for time and need capital right away, and non-bank lenders like Balboa Capital present them with a fast and straightforward way to get a business line of credit."
Key findings of Balboa Capital's business line of credit survey include:
72% of small business owners are familiar with business lines of credit.
65% of small businesses obtained business lines of credit from non-bank lenders, 30% from national or regional banks, and 5% from credit unions.
Among firms with business lines of credit, 83% have borrowing limits of up to $100,000, 11% have borrowing limits ranging from $100,000 to $250,000, and 6% have borrowing limits of $250,000 or more.
Applicants who applied for business lines of credit from non-bank lenders cited easier application processes as the number-one factor in their decision, followed by faster funding, no need for collateral and greater flexibility regarding payment schedules.
One in three small business owners who applied for a business line of credit at a traditional bank were not approved.
The top three uses for business lines of credit are, in order, operating costs, inventory, and unexpected business expenses.
6% of firms have not used their business line of credit in 2019.
About Balboa Capital
Balboa Capital is a technology-driven financing company that provides business owners with fast, hassle-free solutions to fuel their growth and success. The company specializes in small business loans, equipment financing, commercial financing, equipment vendor financing, and franchise financing. Balboa Capital developed an intuitive online platform that simplifies the entire financing process. Calculators provide instant estimates, applications can be completed and submitted in a matter of minutes, and sophisticated credit scoring technology provides instant decisions. To learn more, visit http://www.balboacapital.com
#### Press Release #############################


[headlines]
-------------------------------------------------------------
#### Press Release #############################
DocuSign Integration Launches
with LTi Technology Solutions' ASPIRE

OMAHA, Neb., – LTi Technology Solutions has partnered with DocuSign, Inc. (DocuSign®) to help their customers process contracts with greater efficiency, accuracy, and security. DocuSign allows businesses of any size, in any industry, and from any location to conduct business 100% digitally without the inherent risks of paper-based methods.
ASPIRE, the equipment finance industry's premier software platform gives their customers the ability to manage entire transaction lifecycles in one place. The DocuSign integration enhances ASPIRE's workflow by automating document processing from end-to-end. DocuSign speeds up processing and reduces data entry errors, improving the overall user experience for ASPIRE customers. The addition of DocuSign represents LTi's commitment to remaining the leading software provider for the equipment finance industry.
When ASPIRE customers leverage the DocuSign integration into their workflow, they will:
Gain higher conversion rates over wet-ink processes
Improve their data security and accuracy
Speed up revenue realization goals
Increase customer satisfaction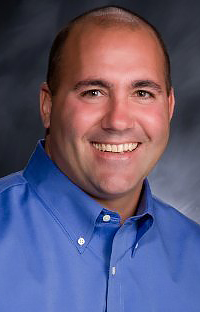 LTi Senior Vice President and CRO, Bryan Hunt. said, "We are very excited to add the DocuSign integration for ASPIRE users. DocuSign gives our customers a more efficient document workflow while increasing client information security and compliance. LTi customers can initiate and complete contracts with their own clients anytime, from anywhere, and on any device with confidence, increasing profitability and trust."
About DocuSign, Inc.
DocuSign helps organizations connect and automate how they prepare, sign, act-on, and manage agreements. As part of its cloud-based System of Agreement Platform, DocuSign offers eSignature – the world's #1 way to sign electronically on practically any device, from almost anywhere, at any time. Today, more than 450,000 customers and hundreds of millions of users in over 180 countries use DocuSign to accelerate the process of doing business and simplify people's lives.
For more information, visit www.docusign.com, call +1-877-720-2040, or follow DocuSign on Twitter, LinkedIn, Facebook, Instagram and Snapchat.
About LTi Technology Solutions
LTi Technology Solutions (formerly LeaseTeam, Inc.) delivers cutting-edge software and services to equipment finance companies throughout North America and the UK from our Omaha, NE, headquarters. Backed by three decades of experience and expertise, we harness the collective intellect of our diverse team to solve critical business problems for customers every day. Our highly-configurable platform, ASPIRE, empowers users to effectively scale their business by streamlining the lease and loan transaction lifecycle. For more information, call (800) 531-5086 or visit www.ltisolutions.com.
### Press Release ############################


[headlines]
-------------------------------------------------------------
### Press Release ############################
More than 75% of S&P 500 Companies Have Transitioned
to ASC 842 Lease Accountings Standard Reports LeaseAccelerator

S&P 500 companies carrying over $500 billion on-balance sheet
lease liabilities, finds LeaseAccelerator study
RESTON, Va.---LeaseAccelerator, the pioneer in Enterprise Lease Accounting software, introduced a new report today analyzing the financial reports and disclosures of S&P 500 companies that have adopted the new lease accounting standards. Reporting a collective total of $503 billion in operating lease liabilities and $69 billion in finance lease liabilities on their balance sheets, 395 S&P 500 companies transitioned to ASC 842 in the first six months after the initial effective date. The analysis was based upon interim financial reports (SEC Form 10-Q filings) issued between January 1 and June 14, 2019. Certain data was sourced from Calcbench.
Key findings related to ASC 842 Leases from the interim Form 10-Q Financial Statements and related disclosures of the 395 S&P 500 companies include:
Early Adopters: Six Companies adopted before December 15, 2018. Four of these companies adopted in their fiscal 2018 fourth quarter.
Balance Sheet Presentation: 190 Companies added new line items on their Balance Sheet as one or more of the following line item descriptions: ROU Assets, Current Operating Lease Liabilities and/or Long-term Operating Lease Liabilities.
Footnotes: 354 Companies (90 percent) included a separate "Leasing" footnote with required new disclosures such as discount rate and lease term. The remainder were either not material or included required disclosures in another footnote such as the Policies footnote.
Total Debt: Operating Lease Liabilities represent 11 percent of Total Debt (excluding Financial Sector) as of their most recent interim Form 10-Q period.
Total Equity: Operating lease Liabilities represent 10 percent of Total Equity (excluding Financial Sector) as of their most recent interim Form 10-Q period.
Term: The mean of the weighted-average remaining lease term for Operating Leases was 10.4 years and the median was 7.7 years.
Discount Rate: The mean of the weighted-average discount rate was 4.2 percent and the median was 4.0 percent.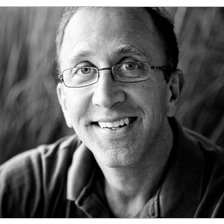 Michael Keeler, CEO of LeaseAccelerator, said, "The transition to what many experts consider to be the biggest accounting change ever is a significant accomplishment for the industry. ASC 842 has been a massive project at most companies with thousands of hours invested to collect data, deploy systems, and design processes and controls.
"Although 395 companies have submitted their first interim statement, most only got there with brute force, spreadsheets, and an army of consultants performing manual tasks. The real challenge starts now on 'day two' as companies transition to more scalable, efficient, and sustainable approaches to long-term operational success by automating the leasing lifecycle," noted Keeler. "If your monthly close process is manual, slow, and people-intensive, you've got another project phase ahead of you."
To view an infographic of the study results visit: https://explore.leaseaccelerator.com/the-first-quarter-of-asc-842-infographic/
About LeaseAccelerator:
LeaseAccelerator offers the market-leading Software-as-a-Service (SaaS) solution for Enterprise Lease Accounting, enabling compliance with the current and new FASB and IFRS standards. Using LeaseAccelerator's proprietary Global Lease Accounting Engine, customers can apply the new standards to all types of leases including Real Estate, fleet, IT, and other equipment at an asset-level as required by FASB and IASB. On average, LeaseAccelerator's Sourcing and Management applications generate savings of 17 percent with smarter procurement and end-of-term management. Learn more at http://www.leaseaccelerator.com.
#### Press Release ##########################
[headlines]
--------------------------------------------------------------
Labrador Retriever/Great Dane Mix
Costa Mesa, California Adopt a Dog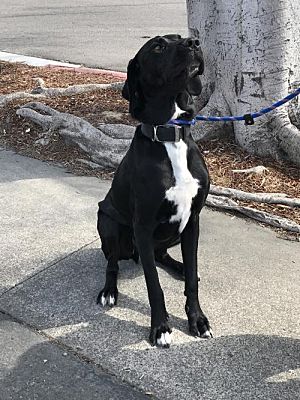 Rocky
ID: 11997187
Male
Neutered
Age: 4 years
Size: 91 lbs.
House Trained
Good with Dogs
Rocky is a happy, healthy, playful 4-year-old Labrador/great Dane mix. He is 90 pounds of fun. He would make a great walking or jogging partner as he terrific on a leash. Rocky came to us because his owner was in the military and being sent overseas. He gets along with other dogs but sometimes gets to playing too hard. Even though he is 90 pounds of dog, he loves to snuggle like a puppy. Rocky is great with kids and definitely his new home needs a back yard for him to romp.
A Home 4 Ever
Contact: Erin Muellenberg
email: muellenbergerin@gmail.com
Our adoption process starts with an application followed by an interview. If all goes well we will proceed with a home visit. At the time of the home visit we will bring the dog with us. If the home is safe, you will complete the adoption contract, pay the adoption fee that is normally $250 to $350 and we will leave your new family member with you at that time. The entire process takes only a couple of days. or less.


[headlines]
--------------------------------------------------------------
Most Influential Lawyers
in Equipment Finance and Leasing
Stewart Abramson
Andrew Alper
Thomas V. Askounis
Julie Babcock
Joe Bonanno, CLFP
Bill Carey
Richard Contino
James Coston, CLFP
Jonathan Fleisher
Marshall Goldberg
Kenneth Charles Greene, Esq.
Michael A. Leichtling
Malcolm C. Lindquist
Barry Marks, Esq., CLFP
David G. Mayer
Allan J. Mogol
Frank Peretore
John G. Sinodis
Mark Stout
Kevin Trabaris
Allan Umans
Mark Wada
Michael J. Witt
Irwin Wittlin
[headlines]
--------------------------------------------------------------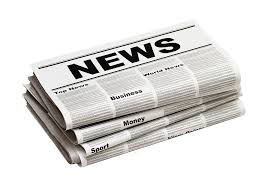 News Briefs----
Powell says economy facing growing uncertainties
bank will closely monitor incoming data and be prepared to
https://apnews.com/36e95b56e88e444bb67d997b47b046d6
Federal Lawmakers Not Convinced NY Confession of Judgment
Ban is Enough. by Sean Murray, deBanked
https://debanked.com/2019/06/federal-lawmakers-not-convinced-ny-confession-of-judgment-ban-is-enough/
America's richest billionaires say
they want to be taxed more
https://nypost.com/2019/06/25/americas-richest-billionaires-say-they-want-to-be-taxed-more/
Ford unveils $1 billion Chicago plant upgrade:
160 giant fans, 41 break rooms, 600 new robots
https://www.chicagotribune.com/business/ct-biz-num-ford-chicago-plant-investment-20190625-7z73b2cjtfcmlhxd7eshsktgca-story.html
McDonald's says Quarter Pounder sales up 30%
since shift from frozen to fresh beef
https://www.usatoday.com/story/money/food/2019/06/24/mcdonalds-quarter-pounder-fresh-beef-higher-sales/1517095001/
Chick-fil-A named America's favorite restaurant chain
for fourth year running
https://nypost.com/2019/06/25/chick-fil-a-named-americas-favorite-restaurant-chain-for-fourth-year-running/
Major companies are ringing alarm bells,
trying to warn Washington about more tariffs
https://www.cnbc.com/2019/06/25/major-companies-are-ringing-alarm-bells-trying-to-warn-washington-about-more-tariffs.html
Legal marijuana is coming to Illinois as Gov. Pritzker signs bill
he calls an 'important and overdue change to our state'
https://www.chicagotribune.com/news/breaking/ct-governor-to-sign-recreational-marijuana-law-20190624-ee2bswlsq5eqvkcbuq6oz6id5i-story.html
Nextflix may soon show ads
https://247wallst.com/media/2019/06/24/you-soon-may-be-watching-ads-on-netflix-whether-you-like-it-or-not/


[headlines]
--------------------------------------------------------------


You May Have Missed---
Microsoft should have been Apple's challenger in mobile,
says Bill Gates
https://appleinsider.com/articles/19/06/24/microsoft-should-have-been-apples-challenger-in-mobile-says-bill-gates
[headlines]
--------------------------------------------------------------
Baseball Archeologists
by Tim Peeler
Hatley had
a catcher's big hands
and had he played
he certainly would have caught,
braced in the squat position
examining the game
from its lowest perspective
with small dark eyes
darting like flashy pencil points —
Hatley never
watched the games live,
vcr'd them,
invited the guys over
to study
inning by inning
in reverse,
the coffee table smothered
with stuffed ashtrays
and emptied crushed beer cans,
at first the speculation
heavy as late game drunkenness,
what caused the score,
the change of pitchers,
rewinding the full swings,
the perfect throws,
in three out layers,
our eyes clearing,
cig butts disappearing,
finally ending
with the first taken pitch
and the sober presentation
of the lineups —
when the national anthem sang itself we stood
the words jumping
back into our mouths.
Touching All Bases
Poems from Baseball
Tim Peeler
www.mcfarlandpub.com
[headlines]
--------------------------------------------------------------

Sports Briefs---

NCAA could ban California colleges from bowl games
and tournaments over proposed athlete pay
https://www.sacbee.com/news/politics-government/capitol-alert/article231897513.html?
Jonah Williams expected to miss Bengals' season
after shoulder surgery for torn labrum
https://www.usatoday.com/story/sports/nfl/bengals/2019/06/25/jonah-williams-cincinnati-bengals-injury-rookie-season/1561523001/
Former Evansville Firebirds team president alleges he was never paid
https://legalnewsline.com/stories/512651487-former-evansville-firebirds-team-president-alleges-he-was-never-paid
Senator Bill Dodd is going after horse racing deaths
https://www.pressdemocrat.com/sports/9735462-181/barber-senator-bill-dodd-is
Warriors 'priced our real fans out,' Andre Iguodala says
https://www.sfgate.com/warriors/article/iguodala-breakfast-club-interview-mark-jackson-14046010.php
Warriors' Andre Iguodala 'absolutely' believes Mark Jackson
has been blackballed by NBA
https://www.eastbaytimes.com/2019/06/25/the-warriors-andre-iguodala-absolutely-believes-mark-jackson-has-been-blackballed-by-the-nba/
Ayesha Curry's recipe for keeping love alive with Steph:
spicy photos
https://www.eastbaytimes.com/2019/06/24/ayesha-currys-recipe-for-keeping-love-alive-with-stephen-spicy-photos/
[headlines]
--------------------------------------------------------------


California Nuts Briefs---


San Francisco Becomes First U.S. City to Pass an E-Cigarette Ban
https://www.bloomberg.com/news/articles/2019-06-25/juul-ban-in-san-francisco-is-expected-to-be-passed?srnd=premium
California's 3 top paid county workers all made $1 million last year – at 1 hospital
https://www.sacbee.com/news/local/health-and-medicine/article231944788.html
California to require background checks for ammo
https://www.mercurynews.com/2019/06/25/california-to-require-background-checks-for-ammo/
Stanford commits to $4.7 billion for housing,
transit, public education
https://www.sfchronicle.com/business/article/Stanford-commits-to-4-5-billion-for-housing-14038544.php
Huge Candlestick project going ahead
as cleanup scandal keeps Hunters Point Shipyard on hold
https://www.sfchronicle.com/bayarea/article/Huge-Candlestick-project-going-ahead-as-cleanup-14039536.php
Record price: Iconic downtown San Jose office tower is bought
KQED office tower in downtown San Jose fetches all-time high price
https://www.mercurynews.com/2019/06/25/record-price-iconic-downtown-san-jose-office-tower-bought-google-adobe/

[headlines]
--------------------------------------------------------------



"Gimme that Wine"

http://www.youtube.com/watch?v=EJnQoi8DSE8
Federal Interprovincial Shipping Restriction Eliminated After 91 Years
http://www.winelaw.ca/cms/news/351-federal-interprovincial-shipping-restriction-eliminated-after-91-years
10 Best California Zinfandel you need to have on your buying list
http://www.the-buyer.net/tasting/wine/best-california-zinfandel-buying-list/
Ken Forrester, Maestro of Chenin
https://wine-pages.com/tasting-articles/ken-forrester-maestro-of-chenin/?sfns=mo
Free Wine App
https://www.nataliemaclean.com/mobileapp/

Wine Prices by vintage
http://www.winezap.com
http://www.wine-searcher.com/
US/International Wine Events
http://www.localwineevents.com/
Leasing News Wine & Spirits Page
http://two.leasingnews.org/Recommendations/wnensprts.htm
[headlines]
----------------------------------------------------------------
This Day in History
1604 - French explorer Samuel de Champlain, Pierre Dugua, and 77 others landed on the island of St. Croix and made friends with the native Passamaquoddy Indians. It later became part of Maine on the US-Canadian border.
1721 – Dr. Zabdiel Boylston (1679-1766) gave the first smallpox inoculations in America, in Boston. Boylston is known for holding several "firsts" for an American-born physician: He performed the first surgical operation by an American physician, the first removal of gall bladder stones in 1710, and was the first to remove a breast tumor in 1718. He inoculated about 248 people by applying pus from a smallpox sore to a small wound on the subjects, a method said to have been previously used in Africa. Initially, he used the method on two slaves and his own son, who was 13 at the time. This was the first introduction of inoculations to the US. He was also a great uncle of both President John Adams and philanthropist Ward Nicholas Boylston. This is a major event as smallpox whipped out not only Indians,
but many settlers as well.
1740 - A combined force Spanish, free blacks and allied Indians defeated a British garrison at the Siege of Fort Mose near St. Augustine (present-day FL) during the War of Jenkins' Ear.
1819 - Birthday of Abner Doubleday (1819-93) in Ballston Spa, NY. He served in the US Army during the Mexican War and the Seminole War in Florida prior to his service in the Civil War. He was stationed at Charleston, SC, where he manned the first of Fort Sumter's guns to fire back at the Confederates. His service found him at the battle of Second Bull Run, Antietam, Fredericksburg, and as a major general commanding a division at Gettysburg. In San Francisco, after the war, he obtained a patent on the cable car railway that still runs there. A commission set up to investigate the origins of baseball by sporting goods manufacturer Albert Spalding credited Doubleday with inventing the game in 1839, the first year of Doubleday's West Point education. Subsequent research has debunked the commission's finding. In researching the letter from a person who later was committed to an insane asylum, Doubleday would have been 18 years old and the writer five years old at the time the writer claimed he witnessed Doubleday "invent" baseball. Conversely, Alexander Joy Cartwright, an umpire and member of the New York Knickerbockers team, set up the first formal rules, laid out the diamond-shaped field and established its nine playing positions. Accordingly, Cartwright was officially declared the inventor of the modern game of baseball by the 83d Congress on June 3, 1953. Early versions of baseball, based on the English games of rounders and cricket, were played in the English Colonies of America as far back as the early 1700's. Baseball can be considered America's oldest sport. The History Channel has a documentary on Spalding, who was quite a promoter and businessman, as well as the man with the highest pitcher's winning percentage, .796, in MLB history.
1862 - Day two of the Seven Days-Battle of Mechanicsville
http://www.geocities.com/larone1/war-facts.htm
see second one:
http://www.civil-war.net/Discussion%20Archives/Mechanicsville%20Archive.htm
1870 – Christmas was declared a federal holiday in the US.
1888 - Residents of New York suffered through a record heat wave. Daily average temperatures were above 80 degrees for fourteen straight days. The heat wave was a sharp contrast to the severe blizzard in March of that year, which buried the city under nearly two feet of snow.
1892 - Birthday of Pearl S. Buck (1892-1973) in Hillsboro, WV. She was one of the first writers to try to explain the Far East to Western readers. She won the Nobel Prize for literature in 1938 for her many novels of Chinese life, especially among the peasantry. She had won the 1932 Pulitzer Prize for her classic novel "The Good Earth" which was made into a terrible movie. She adopted nine children and established the Pearl S. Buck Foundation to support or find homes for "Amerasian" children who are abandoned by their American fathers throughout Asia and for abandoned children worldwide. Family pressures had forced her to turn to writing when she was almost 40 and in all, she published more than 100 books, innumerable articles and delivered hundreds of speeches.
1893 - Illinois Governor John Peter Altgeld pardoned Samuel Fielden, Michael Schwab and Oscar Neebe, three of the anarchists who had been convicted in the violence connected with the Haymarket Riot on May 4, 1886. At a protest meeting at Haymarket Square, an unknown individual threw a bomb which caused the death of several policemen. Eight anarchists were tried and convicted of the bombing. Of those, one committed suicide the day before he was to be hanged, three were hanged, and Fielden, Schwab and Neebe were imprisoned. In 1893, the newly elected Altgeld, at the urging of Clarence Darrow, reviewed the transcripts of the trial of these men and concluded that they had been railroaded. The pardon was widely criticized. It was an act of political suicide for Altgeld.
1894 - The American Railway Union, led by Eugene Debs, called a general strike in sympathy with Pullman workers.
1896 – The first movie theater opened in the US. Admission: 10 cents.
1898 - Birthday of singer/guitarist 'Big Bill' Broonzy (1898-1958), born Lee Conley Bradley in Lake Dick, AR. His career began in the 1920s when he played country blues to mostly African-American audiences. Through the 1930s and 1940s, he successfully navigated to a more urban blues sound popular with working-class African-American audiences. In the 1950s, a return to his traditional folk-blues roots made him one of the leading figures of the emerging American folk music revival and an international star. His long and varied career marks him as one of the key figures in the development of blues music in the 20th century. Broonzy copyrighted more than 300 songs during his lifetime, including both adaptations of traditional folk songs and original blues songs. As a blues composer, he was unique in that his compositions reflected the many vantage points of his rural-to-urban experiences. http://home.swipnet.se/bigtony/blues/Artist/Broonzy_BigBill.htm
http://www.broonzy.demon.co.uk/index.html
1900 – Dr. Walter Reed (1851-1902) began research for a cure of Yellow Fever. He was an Army physician who in 1901 led the team that postulated and confirmed the theory that the fever is transmitted by a particular mosquito species, rather than by direct contact. This insight gave impetus to the new fields of epidemiology and biomedicine, and most immediately allowed the resumption and completion of work on the Panama Canal (1904–1914) by the United States.
1902 – William Lear (1902-78) was born in Hannibal, MO. An inventor and businessman, he is best known for founding the Lear Jet Corporation, a manufacturer of business jets. He also invented the battery eliminator for the B battery, and developed the 8-track cartridge which was widely used in the 1960s and 1970s.
1904 – Peter Lorre (1904-64) was born László Loewenstein in Austria-Hungary. From 1941 to 1946, he mainly worked for Warner Brothers where he appeared in "The Maltese Falcon" (1941), followed by "Casablanca" (1942), the second of the nine films in which Lorre and Sidney Greenstreet appeared. Lorre's other films include "Arsenic and Old Lace" (1944) and Disney's "20,000 Leagues Under the Sea." (1954). Frequently cast as a sinister foreigner, Lorre was the first actor to play a James Bond villain as Le Chiffre in a TV version of "Casino Royale" (1954).
1909 - Birthday of "Colonel" Tom Parker (1909-97), born Andreas Cornelis van Kuijk in Breda, Holland. He is known primarily for his management of Elvis Presley's career.
1911 - Birthday of Babe Didrikson Zaharias (1911-56), born Mildred Ella Didrikson at Port Arthur, TX. She was nicknamed "Babe" after Babe Ruth. She was named to the women's All-America basketball team when she was 16. In a 1950 Associated Press poll, she was named the woman athlete of the first half of the 20th century. The Babe was named top woman athlete in the U.S. for 1931, 1945-47, 1950, and 1954. She won two gold medals at the 1932 Olympics in track and field and set the world records in the javelin throw and in the 80-meter hurdles. Didrikson married professional wrestler George Zaharias in 1938, six years after she began playing golf casually. In 1946, Babe won the US Women's Amateur tournament, and in 1947, she won 17 straight golf championships and became the first American winner of the British Ladies' Amateur Tournament. Turning professional in 1948, she won the US Women's Open in 1950 and 1954, the same year she won the All-American Open. Babe won a total of 114 golf tournaments, 83 amateur golf tournaments, 31 on the P.G.A. tour. She even pitched an exhibition for the St. Louis Cardinals. The 1911 birth date is according to her sister and baptismal records, confirmed by The New York Times and Wikipedia though some have it as 1914.
1913 - Birthday of Willard Jessie Brown (1913-96), baseball player, at Shreveport, LA. Brown played with the Kansas City Monarchs in the Negro National League and with the St. Louis Browns in 1947 when he was 34. He was the first African-American to hit a home run in the American League.
http://www.baseball-almanac.com/players/player.php?p=brownwi02
1916 - When the Cleveland Indians walked onto the field for their game for their game against the Chicago White Sox, their home uniforms were adorned for the first time with numbers on the left sleeve. This innovation was abandoned after a short while, and uniform numbers did not appear again until the New York Yankees adopted them in 1929, not on the sleeves but on the backs of their jerseys.
1916 – Christy Mathewson pitched and won his last Major League game. The Giants beat the Brooklyn Robins, 11-8 in the first game of a doubleheader. He relieved starter Pol Perritt and held the Robins to two hits over the final four innings to win.
1917 - The first U.S. troops arrived in France to fight alongside Britain and France against Germany in World War I.
1918 – In the Battle for Belleau Wood, Allied Forces under Gen. John J. Pershing and James Harbord defeated Imperial German Forces under German Prince Wilhelm.
1919 – The New York Daily News was published for the first time.
1926 - US Troops pulled out of the Dominican Republic, which had, in 1844, received independence from Spain. After years of discussing it, Congress decided not to annex the Dominican Republic, or Haiti, and to allow the countries to become sovereign republics.
(Lower half of: http://memory.loc.gov/ammem/today/jun26.html )
1927 – The Cyclone rollercoaster opened on Coney Island in Brooklyn.
1934 - President Franklin Delano Roosevelt signed into law the Federal Credit Union Act, thus enabling the formation of credit unions anywhere in the US.
1938 – Billy Davis, Jr. of The Fifth Dimension was born in St. Louis.
1939 - In Philadelphia, the Yankees played the first night game in franchise history, losing to the A's, 3-2.
1944 - The only time the Brooklyn Dodgers, New York Yankees and New York Giants played together, at a special exhibition game at the Polo Grounds before 50,000 fans. In the six-inning contest, each team played successive innings against the other two and then sat out a frame. The combined final score was Dodgers 5, Yankees 1, Giants 0). The proceeds of the game went to purchase war bonds.
1944 - MURANAGA, KIYOSHI K., Medal of Honor.
Private First Class Kiyoshi K. Muranaga distinguished himself by extraordinary heroism in action on 26 June 1944, near Suvereto, Italy. Private First Class Muranaga's company encountered a strong enemy force in commanding positions and with superior firepower. An enemy 88mm self-propelled gun opened direct fire on the company, causing the men to disperse and seek cover. Private First Class Muranaga's mortar squad was ordered to action, but the terrain made it impossible to set up their weapons. The squad leader, realizing the vulnerability of the mortar position, moved his men away from the gun to positions of relative safety. Because of the heavy casualties being inflicted on his company, Private First Class Muranaga, who served as a gunner, attempted to neutralize the 88mm weapon alone. Voluntarily remaining at his gun position, Private First Class Muranaga manned the mortar himself and opened fire on the enemy gun at a range of approximately 400 yards. With his third round, he was able to correct his fire so that the shell landed directly in front of the enemy gun. Meanwhile, the enemy crew, immediately aware of the source of mortar fire, turned their 88mm weapon directly on Private First Class Muranaga's position. Before Private First Class Muranaga could fire a fourth round, an 88mm shell scored a direct hit on his position, killing him instantly. Because of the accuracy of Private First Class Muranaga's previous fire, the enemy soldiers decided not to risk further exposure and immediately abandoned their position. Private First Class Muranaga's extraordinary heroism and devotion to duty are in keeping with the highest traditions of military service and reflect great credit on him, his unit, and the United States Army.
1945 - The United Nations Charter was signed at San Francisco by representatives of 50 nations.
1945 - Top Hits
"Sentimental Journey" - The Les Brown Orchestra (vocal: Doris Day)
"Dream" - The Pied Pipers
"Laura" - The Woody Herman Orchestra
"At Mail Call Today" - Gene Autry
1946 – Fred Allen's final radio broadcast featured Jack Benny.
1947 - The first transatlantic mobile telephone between two phoneswas made by U.S. Ambassador James Clement Dunn from Milan, Italy, to Vincent R. Impellitteri, president of the New York City Council, on the occasion of Marconi Day at the Milan Fair.
1947 - No. 1 Billboard Pop Hit: "Chi-Baba, Chi-Baba," Perry Como.
1948 – The Berlin Airlift began after the Soviet blockade of West Berlin.
1948 – William Shockley (1910-89) filed the original patent for the grown junction transistor, the first bipolar junction transistor. Shockley was the manager of a Bell Labs research group that included John Bardeen and Walter Houser, who invented the transistor. The three were jointly awarded the 1956 Nobel Prize in Physics. Shockley's attempts to commercialize a new transistor design in the 1950s and 1960s led to California's "Silicon Valley" becoming a hotbed of electronics innovation. In his later life, Shockley was a professor at Stanford.
1950 - President Harry S. Truman authorized the Air Force and Navy to enter the Korean conflict.
1950 - Garry Moore hosted many programs which aired at various times: his first, "The Garry Moore Show," debuted on this date and it became the longest lasting. Moore was the host, with his sidekick Durward Kirby, of a show blending singing, joking and talking with guests and regulars. Regulars included Ken Carson and Denise Lor. Guest performers included Don Adams, George Gobel, Don Knotts, Jonathan Winters, Leslie Uggams and Carol Burnett. Animals also appeared on the show. This was before Oprah and others.
1953 - Top Hits
"Song from Moulin Rouge" - The Percy Faith Orchestra
"April in Portugal" - The Les Baxter Orchestra
"Ruby" - Richard Hayman
"Take These Chains from My Heart" - Hank Williams
1954 - Sam Phillips, head of Sun Records, calls a young singer named Elvis Presley, who had recorded a few songs there earlier in the year, and asks him to record two songs, "Without You" and "Rag Mop." He sings the first, attempting to match a demo made by an unknown person hanging around the studio, but it proves too much for him, and, according to Dave Marsh's book Elvis, beats the walls of the studio, repeatedly shouting "I hate him! I hate him!" The singer whom Elvis could not match is lost to history. Phillips mollifies the young Elvis by asking him to sing something else, and Presley impresses him anyway, to the point that he makes plans to set the singer up with musicians for a future date.
1955 - Decca Records announces that Bill Haley and His Comets have sold more than 3 million records in thirteen months. Both "Rock Around The Clock" and "Shake Rattle and Roll" sold a million copies, while "Dim, Dim the Lights" and "Mambo Rock" sold about 500,000.
1956 - In an article in LOOK Magazine entitled, "The Great Rock 'n' Roll Controversy," swing band leader Benny Goodman makes this comment about Rock 'n' Roll; "I guess it's okay, man. At least it has a beat." …which is what the kids used to say on American Bandstand's Rate a Record…
1957 - Hurricane Audrey strikes Louisiana claiming 500 lives
1959 - President Dwight D. Eisenhower and Queen Elizabeth II jointly dedicated the St. Lawrence Seaway in formal ceremonies held at St. Lambert, Quebec, Canada. A project undertaken jointly by Canada and the US, the waterway (which provides access between the Atlantic Ocean and this Great Lakes) had been opened to traffic April 25, 1959.
1959 - Ingemar Johansson of Sweden knocked out Floyd Patterson in the third round of a fight at Yankee Stadium to win the heavyweight championship. Patterson and Johansson fought twice more with Patterson regaining the title in June, 1960 and defending it successfully in March, 1961.
1961 - The Marcels made their US television debut, performing "Blue Moon" on ABC-TV's American Bandstand.
1961 - Top Hits
"Quarter to Three" - U.S. Bonds
"Raindrops" - Dee Clark
"Tossin' and Turnin'" - Bobby Lewis
"Hello Walls" - Faron Young
1961 - The Yankees beat the Angels, 8-6, and Yogi Berra collects his 2000th career hit, all as a Bronx Bomber. To celebrate the achievement a huge cake is rolled out in Wrigley Field in Los Angeles, the Angels' home field at the time.
1961 - Gary U.S. Bonds had his only US number 1 hit, "Quarter to Three." Bonds and Gene Barge (Daddy G.) added lyrics to an instrumental called, "A Night With Daddy G." Although he released several more singles in the US including "Dear Lady Twist," Bonds found more success in England than his homeland. After years of touring the oldies circuit, Bonds would have another Top 40 hit in the early 1980s with "This Little Girl is Mine."
1963 - Singer George Michael (d. 2016), one of the biggest rock stars of the late 1980's, was born Georgios Kyriacos Panayiotou in London. Michael and Andrew Ridgeley formed the pop duo Wham!, which hit the British chart in 1982 with "Young Guns (Go For It)." North American success followed in 1984, with three straight number-ones - "Wake Me Up Before You Go- Go," "Careless Whisper" and "Everything She Wants." Michael was clearly the mastermind behind the duo. When they broke up in 1986, he began a highly successful solo career. He duetted with Aretha Franklin on "I Knew You Were Waiting (For Me)," which went to number one. Then came the multi-million selling "Faith" album, which yielded such chart-toppers as the title song, "Father Figure" and "One More Try." The album also contained "I Want Your Sex," which some radio stations refused to play despite Michael's claim it endorsed monogamy. In 1990, Michael released "Listen Without Prejudice, Volume One." Although it made the top 10, the album did not match the sales figures of his solo debut
1963 - After a Beatles performance at the Majestic Ballroom, Newcastle-upon-Tyne, England, John Lennon and Paul McCartney write "She Loves You" in their hotel room, originally an answer song of sorts to the Bobby Rydell hit "Forget Him."
1963 – President Kennedy gave his "Ich bin ein Berliner" speech underlining the US support of the democratic West Germany shortly after Soviet-supported East Germany erected the Berlin Wall.
1964 - "A Hard Day's Night" was released by United Artists Records. The album featured all original material by The Beatles and became the top album in the country by July 25, 1964.
1964 - "It's All Over Now" by the Rolling Stones was released. The song, written by American soul singer Bobby Womack, was the first Stones' record to reach number one in Britain.
1965 - "Mr. Tambourine Man," by The Byrds, reached the number one spot on the pop music charts. The song was considered by many to be the first folk-rock hit. The tune was written by Bob Dylan, as were two other hits for the group: "All I Really Want to Do" and "My Back Pages." The group of James Roger McGinn, David Crosby, Gene Clark, Chris Hillman and Mike Clarke charted seven hits. The Byrds were inducted into the Rock and Roll Hall of Fame in 1991.
1966 – Sandy Koufax (13-2) matched his NL record of seven consecutive strikeouts in consecutive 9-inning appearances on his way to a 2-1 win in Atlanta.
1966 - Sopwith Camel opened for the Rolling Stones in performance at the Daly City Cow Palace. Jefferson Airplane also performed.
1966 - Sutro Baths, the famous San Francisco Oceanside landmark burns down
1966 - Lenny Bruce & the Mothers of Invention appear in concert at the San Francisco Fillmore Auditorium. KFRC Beach Boys' Summer Spectacular at the Cow Palace.
1967 - No. 1 Billboard Pop Hit: "Windy," The Association.
1968 - Iwo Jima and Bonin Islands were returned to Japan by the US.
1968 – The Executive Council of MLB decided both Leagues will divide into two divisions. Beginning with the 1969 post-season, the MLB playoffs began. Prior to this, the American and National League pennant winners met in the World Series without playoffs except to settle a first place tie.
1969 - Top Hits
"Get Back" - The Beatles
"Love Theme from Romeo & Juliet" - Henry Mancini
"Bad Moon Rising" - Creedence Clearwater Revival
"Running Bear" - Sonny James
1971 - Promoter Bill Graham announced the closing of his Fillmore East and West concert halls in New York and San Francisco. The Fillmore East had operated for three years, and its last concert the following night included performances by the Beach Boys and the Allman Brothers Band. Graham had begun producing rock concerts at the Fillmore West in 1965. The San Francisco club was a prime venue for many psychedelic superstars.
1971 - WNEW-FM in New York becomes the first radio station to play Don McLean's new single, "American Pie," which it features in its 8:36 entirety.
1973 - Former White House counsel John W. Dean told the Senate Watergate Committee about an "enemies list" kept by the Nixon White House.
1973 - Model and singer Marsha Hunt, inspiration for the Rolling Stones song "Brown Sugar," names Mick Jagger in a paternity suit, claiming the singer fathered her two-year-old daughter Karis. That same day, Stones guitarist Keith Richards is busted, along with girlfriend Anita Pallenberg, in his Chelsea home for possession of heroin, illegal pharmaceuticals, guns, and ammo.
1974 – Derek Jeter was born in Pequannock, NJ. The Yankees drafted Jeter out of high school in 1992 and he debuted in the major leagues in 1995, winning Rookie of the Year in 1996 when the Yanks won the first of the five rings under Jeter. With him at shortstop, they won five World Series and made the postseason in every year but three. He retired with the sixth most hits (3,465) in MLB history, and by far, the most by any Yankee, with a .310 career batting average. He holds nearly every offensive record for the post-season in MLB history. Many feel that upon his first year of eligibility for the National Baseball Hall of Fame, he will be a first ballot selectee.
1974 - A pack of Wrigley's gum was swiped across the first checkout scanner at a supermarket in Troy, OH. A committee formed by US grocers and food manufacturers recommended in 1973 a Universal Product Code (i.e., a bar code) for supermarket items that would allow electronic scanning of prices. Today, bar codes are used to keep track of everything from freight cars to cattle.
1975 - Two FBI agents and a member of the American Indian Movement are killed in a shootout on the Pine Ridge Indian Reservation in SD. Leonard Peltier was later convicted of the murders in a controversial trial.
1975 - Cher's divorce from Sonny Bono becomes final, leaving her free to marry Gregg Allman of the Allman Brothers just four days later.
1975 - The rules of football were amended: the divisional winners with the highest won-loss percentage were made the home team for the divisional playoffs, and the surviving winners with the highest percentage made home teams for the championship games.
1976 - The CN Tower opened in Toronto, Ontario, Canada. At 1,815 feet, 5 inches high, the tower is the world's tallest building and the tallest freestanding structure.
http://www.cntower.ca/
1977 - Top Hits
"Got to Give It Up (Pt. I)" - Marvin Gaye
"Gonna Fly Now" (Theme from "Rocky") - Bill Conti
"Undercover Angel" - Alan O'Day
"Luckenbach, Texas (Back to the Basics of Love)" - Waylon Jennings
1977 - Elvis Presley performs what would be his last concert, performing at the Market Square Arena in Indianapolis, IN for a crowd of 18,000. Although Elvis appears pale, weak, and overweight, as he had with increasing regularity, there is nothing to suggest his impending death. Indeed, there is nothing unusual about this show on the tour, except that Elvis for some reason introduces practically everyone from his life while on stage. Some take this as "proof" Elvis knew he was in his final days; others maintain that he was worried about the imminent publication of "Elvis: What Happened?," a tell-all biography by former bodyguards Sonny and Red West that publicly broke the story of his drug abuse and what those revelations might do to his image. The last song he performs from the stage is "Can't Help Falling In Love." Footage of the final concert is taken but has not been widely seen since; the audio portion can be heard on the LP "The Last Farewell" (released on CD as "Adios: The Final Performance", A.J. Records CD 92-2002). Presley's father, Vernon, will pass away two years later to the day.
1977 - The Human Lightning Conductor, park ranger Roy C. Sullivan, was struck by lightning for the seventh time. He was first hit in 1942, then again in 1970, 1972, 1973 and 1976.
1977 – At Maury County Jail in Columbia, TN, 42 died in a fire caused by the inmates.
1983 - Record heat prevailed from Texas to Michigan. Alpena, MI hit 98 degrees.
1985 - Top Hits
"Heaven" - Bryan Adams
"Sussudio" - Phil Collins
"Raspberry Beret" - Prince & The Revolution
"Little Things" - The Oak Ridge Boys
1986 - Hurricane Bonnie made landfall on the upper Texas coast. A wind gust to 98 mph occurred at Sea Rim State Park. The town of Ace recorded 13 inches of rain.
1987 - Hot weather prevailed in the Pacific Northwest. Afternoon highs of 88 degrees at Seattle, WA, 103 degrees at Medford, OR, and 111 degrees at Redding, CA, were records for the date. Cloudy and cool weather prevailed in the northeastern U.S. The high at Boston, MA, was just 60 degrees
1988 - Thirteen cities in the southeastern U.S. reported record high temperatures for the date. In Montana, the record high of 102 degrees at Billings, MT, was their fifteenth of the month, and the high of 108 degrees at Glasgow MT equaled their record for June. Thunderstorms in the Atlantic Coast Region produced wind gusts to 102 mph at Tall Timbers, MD.
1988 - No. 1 Billboard Pop Hit: "Dirty Diana," Michael Jackson.
1989 - Thunderstorms produced severe weather from the Central Plains to the Middle Mississippi Valley. There were 129 reports of severe weather during the day and night. Thunderstorms in Kansas produced wind gusts to 90 mph at Liberal, and hail four inches in diameter at Quinter. Thunderstorms in Wisconsin spawned a tornado at Lake Delton injuring four persons. Lightning struck and killed a woman at Junction City, KS, who had gotten out of her car to photograph the lightning
1989 – The Supreme Court ruled that 16 year olds can receive the death penalty.
1993 - The U.S. launched a cruise missile attack targeting Baghdad intelligence headquarters in retaliation for a thwarted assassination attempt against former President George H.W. Bush in April in Kuwait.
1996 - The Supreme Court ordered the Virginia Military Institute to admit women or forgo state support.
1997 – The Supreme Court ruled that the Communications Decency Act violates the First Amendment.
2003 - Record temperatures hit the Bay Area with 97 in SF and 102 in San Jose. This year while 45 miles away in San Jose and inland reach 103 degrees, the city stays at 65 high due to the fog rolling in.
2003 - Strom Thurmond, the second longest-serving senator in U.S. history, died in Edgefield, S.C., at age 100.
2003 - Edgar Martinez, who already holds the Mariners all-time records for games played, at-bats, hits, doubles, total bases, extra-base hits, walks and runs scored, passes Ken Griffey Jr.'s mark for team career RBIs. His two-run homer in the Mariners 10-6 victory over the Angels gives the All-Star designated hitter 1,153 RBIs -- one more than Junior. Martinez was elected to the Baseball Hall of Fame, class of 2019.
2013 - The Supreme Court ruled that Section 3 of the Defense of Marriage Act is unconstitutional and in violation of the Fifth Amendment. In California, the 2008 proposition 8 ballot measure was upheld in an appeal, allowing same sex marriage to continue.
2015 – The Supreme Court ruled, 5-4, that same-sex couples have a constitutional right to marriage under the 14th Amendment.
-------------------------------------------------------------

SuDoku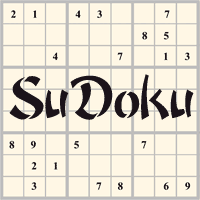 The object is to insert the numbers in the boxes to satisfy only one condition: each row, column and 3x3 box must contain the digits 1 through 9 exactly once. What could be simpler?
http://leasingnews.org/Soduku/soduko-main.htm
--------------------------------------------------------------

Daily Puzzle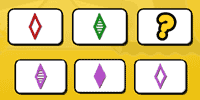 How to play:
http://www.setgame.com/set/puzzle_frame.htm
Refresh for current date:
http://www.setgame.com/set/puzzle_frame.htm
--------------------------------------------------------------


http://www.gasbuddy.com/
http://www.gasbuddy.com/GB_Map_Gas_Prices.aspx
http://www.gasbuddy.com/GB_Mobile_Instructions.aspx
--------------------------------------------------------------

Weather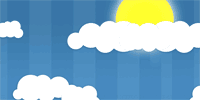 See USA map, click to specific area, no commercials
--------------------------------------------------------------

Traffic Live---
Real Time Traffic Information
You can save up to 20 different routes and check them out with one click,
or type in a new route to learn the traffic live
--------------------------------