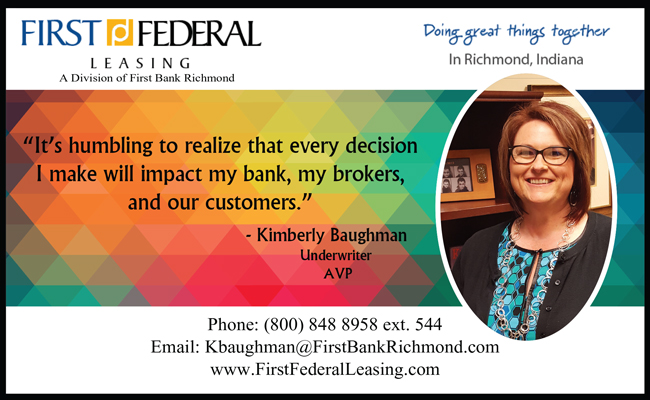 Friday, June 5, 2020


Today's Leasing News Headlines

Does Insurance Cover Destruction and Loss
Due to "Civil Unrest?"
New Hires/Promotions in the Leasing Business
and Related Industries
Is Ten Years at Same Company too Long?
Career Crossroads---by Emily Fitzpatrick/RII
Why Can't We Be Like Labrador Retrievers
Photo
They Need YOU!
Sales Makes it Happen by Scott Wheeler, CLFP
What We Said About Lives Matter
Photo
Lynn Shelton Five Films/My Effortless Brilliance/Laggies
Your Sister's Sister/Outside In, Sword of Trust
"Watch at Home" by Leasing News' Fernando F. Croce
Labrador Retriever/Mix
Chicopee, Massachusetts
Walking on My Street Explained
By Shola Richards
News Briefs---
Wells Fargo will no longer accept auto loan applications
through independent dealerships
GM starts electric van program said
to aim to 'beat Tesla to the segment'
Las Vegas Strip reopening scenes:
Foot traffic light, but Bellagio fountains dancing
Reopen the Golden State? Most Californians say
they aren't ready to lift COVID-19 restrictions
You May have Missed---
Banks Took $11 Billion in Overdraft Fees in 2019, Group Says

Broker/Funder/Industry Lists | Features (wrilter's columns)
Top Ten Stories Chosen by Readers | Top Stories last six months
www.leasingcomplaints.com (Be Careful of Doing Business)
www.evergreenleasingnews.org
Leasing News Icon for Android Mobile Device
Sports Brief----
California Nuts Brief---
"Gimme that Wine"
This Day in History
SuDoku
Daily Puzzle
GasBuddy
Weather, USA or specific area
Traffic Live----
######## surrounding the article denotes it is a "press release," it was not written by Leasing News nor has the information been verified. The source noted. When an article is signed by the writer, it is considered a "byline." It reflects the opinion and research of the writer.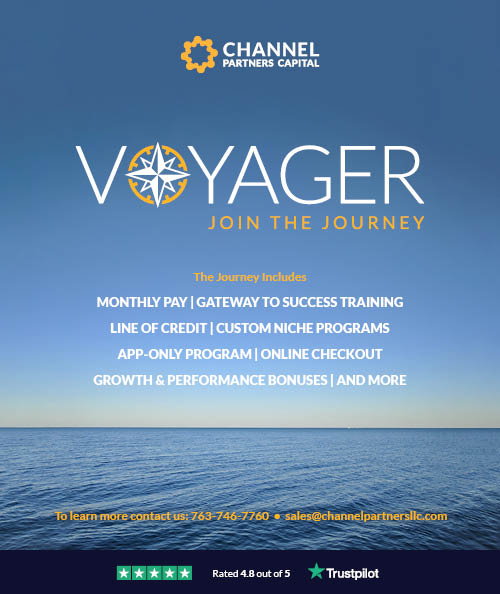 [headlines]
--------------------------------------------------------------
Does Insurance Cover Destruction and Loss
Due to "Civil Unrest?"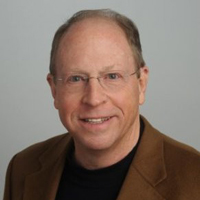 Steve Dinkelaker, President, American Lease Insurance Agency Corporation, states, "All our insurers and policies for equipment and vehicle financing companies cover "civil unrest" or "riots" as causes of loss. However, as I told you earlier, Covid-19 related claims would likely not be covered (as there would likely be no physical loss to the equipment)."
Leasing News has asked Steve for more specific information when a business closes, what does the insurance cover in the losses, including missing equipment leased or financed.



[headlines]
--------------------------------------------------------------
New Hires/Promotions in the Leasing Business
and Related Industries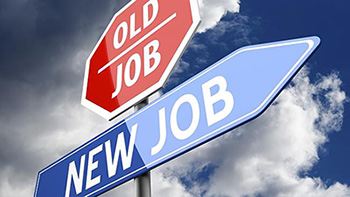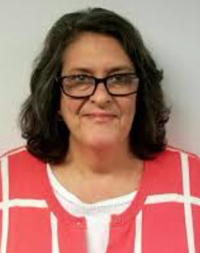 Kathy Collatos was hired as Senior Account Manager, Navitas Credit Corp., Point Vedra, Florida, wholly owned subsidiary of United Community Bank. She is located in Marlborough, Massachusetts.
Previously, she was at Amur Equipment Finance, starting June, 2017, National Account Manager; promoted March, 2018, Senior Account Manager; Senior Business Development Specialist, North Star Leasing Company (July, 2015 - June, 2017); Business Development Manager, Engs Commercial Finance Co. (November,2014 - March, 2015); Office Manager, Red Oak Farm (May, 2012 - November, 2014); Regional V.P. Business Development, Cherry Creek Financial Solutions (2010); Vice President, Business Development, GE Commercial Finance (October, 2003 - January, 2009); Vice President, AmSource Capital (September, 2002 - September, 2003); Vice President, Marketing Manager, Southern Pacific Bancapital (January, 2000 - January, 2002); Assistant Vice President, Syndications, Capital Associates International, Inc. (January, 1998 - January, 2000); Manger, Lease Plan USA, Inc. (January, 1994 - January, 1998); Contract Manager, First Fleet Corporation (1989 - 1993); Title Coordinator, Chancellor Corporation (1984 - 1987); Intern, White House (September, 1989 - January, 1980). Education: Skidmore College. BA; of, Political Science; Paralegal Studies (1977 - 1981). Kimball Union Academy. https://www.linkedin.com/in/kathy-collatos-67a39612/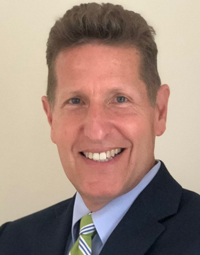 Steve DeCarlo was hired as Managing Director, Element Fleet Management, Baltimore, Maryland. Previously, he was Senior Vice President, Santander US (April, 2019 - January, 2020); Senior Vice President, GE Capital (July, 2000 - March, 2019); Vice President, KeyCorp Lessing (March, 1993 -June, 2000); Senior Auditor, KeyCorp (January, 1985 - February, 1993). Licensing: Series 63, Uniform Securities Agent State Law Exam Finra, September, 2001. Series 7, General Securities Representative Exam, FINRA, Issued September, 2001. Education: Siena College. BS. Finance (1980 - 1984). https://www.linkedin.com/in/stevedecarlo/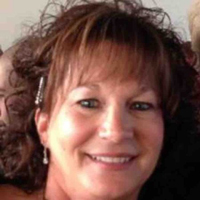 Donna Hess was hired as Operations Professional, Siemens Financial Services, Malvern, Pennsylvania. Previously, she was Contract Administrator/Equipment Finance and Leasing, Beneficial Bank (2011 - 2019); Administration Assistant, Montgomery Early Learning Centers (2010 - 2011); Quality Control, Customer Service Manager, Susquehanna Commercial Finance f/k/a a Patriot Commercial Leasing (2008 - 2010); Vendor Service Manager, Patriot commercial Leasing acquired by Susquehanna Commercial Finance (1997 -2008). https://www.linkedin.com/in/donnalhess/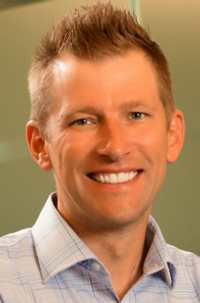 Wil Meggers was promoted to Vice President and Managing Director of Sales, Office Equipment Group, GreatAmerica Financial Services. He joined the firm July, 2004, as Vendor Relationship Manager; promoted, January, 2007, Director, Sales Office Equipment Group; promoted, January, 2009, Vice President, Sales Communications and Data Group; promoted, April, 2012, Vice President and Managing Director, Communications and Data Group; promoted April, 2014, Vice President and General Manager, Communications Group; promoted, December, 2016, Vice President and General Manager, Communications and Data Group; Vice President and General Manager, Communications and Data Group (December, 2018). Education: University of Iowa. BA. Computer Science (1997 -2001). https://www.linkedin.com/in/wil-meggers-1b8405a/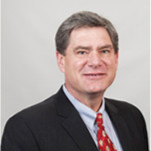 Kevin Plummer was hired as Lease Sales Executive, TEC Equipment, Southern California. Previously, he was National Account Executive, National Lease (April, 2018 - June, 2020); Territory Manger, Clayton Controls (March, 2009 - April, 2018); National Account Manager, Norgren Automation Solutions (March, 2006 - February, 2009); National Account Executive, Penske Logistics (January, 1996 - March, 2006). Education: California State University, Long Beach. Bachelor of Business Administration (B.B.A), Marketing (1978 - 1983). Sigma Alpha Epsilon. https://www.linkedin.com/in/kevin-plummer-23507b5a/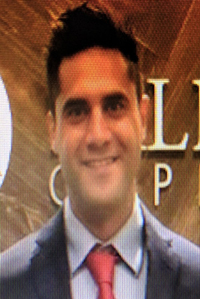 Michael Schwerter was hired as Senior Account Executive, Partners Capital Group, Newport Beach, California. Previously, he was Account Executive, Balboa Capital (April, 2019 - May, 2020); Welk Resorts (July, 2018 - May, 2020); Chef, Michael Schlow Restaurant Group (August, 2015 - December, 2016); Brand Ambassador, The Boston Beer Company (August, 2015 - June, 2016); Chef, Pure C (September, 2015 - December, 2015); Executive Chef, Camp Group (May, 2014 - August, 2015); Chef, Google (April, 2013 - November, 2013); Server, Macaroni Grill m (October, 2007 - October, 2010); Chef, AKA (June, 2007 - September, 2007). Education: The Culinary Institute of America. Associate's degree, Restaurant, Culinary, and Catering Management/Manager (2012 - 2014). Held position as group leader of my class, excelled in wine studies, co-founder of the green campus initiative, proficient forager. https://www.linkedin.com/in/michael-schwerter-6a421711a/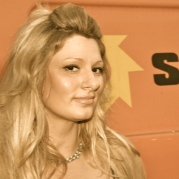 Jennifer Vanderveen was hired as SVP, Vendor and Banking Relations, Alliance Capital, Minneapolis, Minnesota. She is located in Orange County, California. Previously, she was Vice President, Originations, LendSpark (February, 2019 - June, 2020); Business Development Manager, Western Territory, Engs Commercial Finance Co. (August, 2017 - February, 2019); Vice President Construction, LendSpark Business Financing (January, 2017 - August, 2017); Assistant Vice President, Alliance Funding Group (November, 2015 - January, 2017); Vice President, Sales, Nations Equipment Finance (March, 2104 - September, 2015); Vice President, Vendor Programs, STRADA Capital Corporation (August, 2013–March, 2014); Senior Finance Manager, AXIS Capital, Inc. (August, 2011–August, 2013); Account Executive, Content Launch (May, 2011–August, 2011); Founder, The Lions Share (December, 2008–May, 2011); Founder, Bella Vida 9 (June, 2004–October, 2008). Education: Full Sail University, Bachelors of Science, Internet Marketing (2010–2012).
www.linkedin.com/in/jennifervanderveen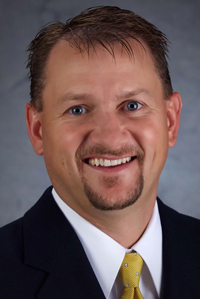 Hans Zahrbock was hired as Vice President/Business Relationship Manager, Western Equipment Finance, Devils Lake, North Dakota. He will be located in Western's new office in Marshall, Minnesota. "The Marshall team will focus on business development and relationship management, and additional positions are expected in sales, credit and operations. 'We are very fortunate to have a longtime Marshall resident help us establish our new office, identify talent for our team, and support the community,' said Laurie Bakke, President of Western Equipment Finance. 'Hans will be a true asset in leading our Marshall team and ensuring that it reflects our values-based company culture.' Deb Schnaible, Vice President/National Business Development will also work in the company's new Marshall office. Schnaible joined the company in 2019 and has nearly 26 years of industry experience in account management and business development." Mr. Zahrbock was previously National Account Manager, U.S. Bancorp Prior he was at Schwan's and Bank of the West.


[headlines]
--------------------------------------------------------------
Is Ten Years at Same Company too Long?
Career Crossroads---by Emily Fitzpatrick/RII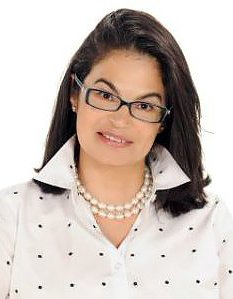 Question: I have been with my company for about ten years. Due to COVID-19, many have been furloughed, also sales positions let go. I am thinking about seeing if there is a position open, in case things get worse here. I am worried that being with my company for ten years might work against me.
A: Loyalty to an employer is not what is used to be … remember; companies do what they must to stay afloat (e.g. the Financial Crisis) and/or show profit/growth; if that means shutting down a division or two – so be it regardless of the employees' tenure. However, moving too many times within a short period could also affect your career goals. The sweet spot is a balancing act!
With all the merges, cutbacks, sales, and changes in the equipment finance and leasing industries, it is not uncommon to see two year, three year, two year, off and on again, changes, almost like musical chairs, especially in the lease origination sector.
Look at Leasing News' "New Hires and Promotions." You will see a lot of two years at one company, as well as those who get promoted and have been at the same company for many years (in today's one person has been 14 years at GreatAmerca Financial Services).
The key is that many employers seek some tenure AND career progression. Some employers will even list the following as a part of their job description, e.g.:" … good tenure with no more than two jobs in five years unless progressive growth in the same company … must have five-year tenure at prior companies …"
In general, 3-5 years in a job without a promotion is the optimal tenure to establish a record of accomplishment. Average tenure will be dependent on the job, the level you are at, and the organization you work for. True outside Business Development Professionals, not program or relationship managers, have a bit more flexibility due to many factors. If you have spent more than five years in one job, you will need to counteract potential negative perceptions during job interviews. Be prepared to explain why you stayed as long as you did.
The other side: if you work at the same job for too long without progression, potential employers may assume you are not motivated or driven, and others might think that you are overly comfortable and would have difficulty adapting to a new job or corporate culture (I have come across this scenario many times). In addition, employers may think you have fewer diverse skills; employees gain additional skills as they move from job to job/employer to employer.
NOTE there always expectations, these are basic guidelines
Sample Interview Questions you may Encounter:
1. Are you able to adjust to working for a new company?
2. Have you upgraded your skills? If not, why not?
3. Why are you interested in changing employers?
4. Were you promoted at your last position? If not, why not?
Emily Fitzpatrick
Sr. Recruiter
Recruiters International, Inc.
Phone: 954-885-9241
Cell: 954-612-0567
emily@riirecruit.com
Invite me to connect on LinkedIn
www.linkedin.com/pub/emily-fitzpatrick/4/671/76
Also follow us on Twitter #RIIINFO

Career Crossroads Previous Columns
http://www.leasingnews.org/Conscious-Top%20Stories/crossroad.html
[headlines]
--------------------------------------------------------------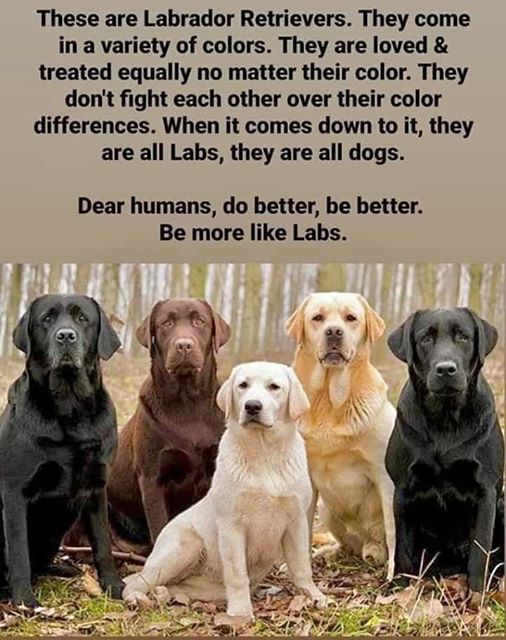 [headlines]
--------------------------------------------------------------
They Need YOU!
Sales Makes it Happen by Scott Wheeler, CLFP
Strong originators in the commercial equipment leasing and finance industry are needed more than ever during the recovery. Top originators create transactions. Top originators are the grease that allows the process to move forward. Top originators are the optimists who encourage others to put their best foot forward. There are many who depend upon originators in the best of times and challenging times as well:
Vendors need financial partners that are dependable, forthright, and helpful. Cash is tight for most every business; financial options and financial professionals will play a greater role in every transaction as we move through the recovery. Top originators will embrace the responsibility of being more than just a sales person; they will provide meaningful solutions and financial advice. They will be "true" partners to their vendor relationships. Vendors need YOU.
End-users are faced with many new challenges. The concept of "Cash is King" is not just a saying; in 2020, it is of utmost importance to every business owner and management team, no matter the size of their operation. Successful originators offer cash flow savings and understand the power of conserving cash. End-users need YOU.
Leadership is needed now more than ever. Every business is looking to their internal leaders to motivate, encourage, and celebrate success. Top originators in every leasing and finance company assume a leadership role. They often set the tone for the entire organization. They mentor others. They provide optimism. They work with their operational professionals to create solutions which meet the needs of their clients and their company. Your company needs YOU.
As the economic recovery progresses, top originators will once again be asked to lead the industry forward, to leave excuses behind, and to meet the needs of vendors, end-users, and their teammates.
Survive - Thrive - Lead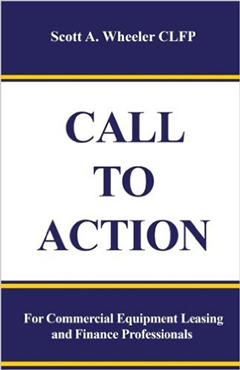 Order via Amazon: https://www.createspace.com/5355516

Scott A. Wheeler, CLFP
Wheeler Business Consulting
1314 Marquis Ct.
Fallston, Maryland 21047
Phone: 410 877 0428
Fax: 410 877 8161
Email: scott@wheelerbusinessconsulting.com
Web: www.wheelerbusinessconsulting.com

Sales Makes it Happen articles:
http://www.leasingnews.org/Legacy/index.html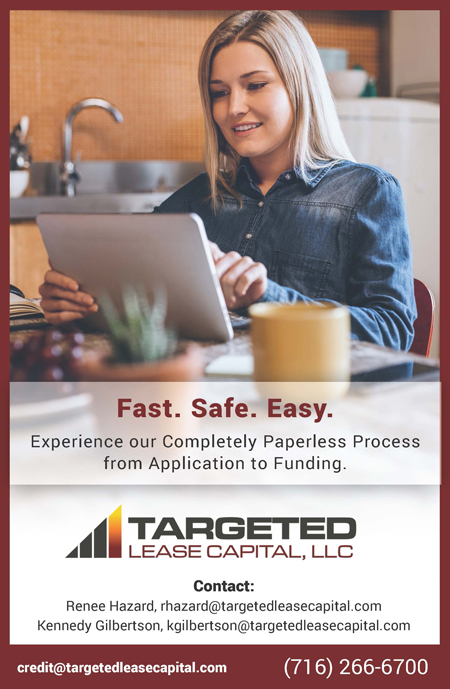 [headlines]
--------------------------------------------------------------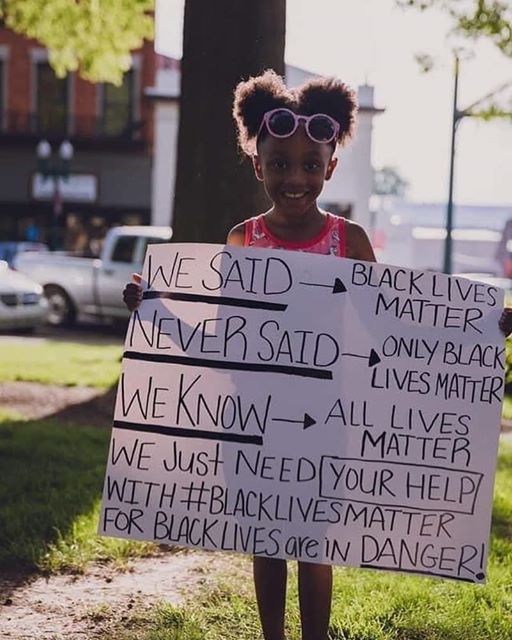 [headlines]
--------------------------------------------------------------
Watch at Home
By Fernando F. Croce
A talent taken away from us much too early, indie director Lynn Shelton (1965-2020) was a specialist in warm, humanistic, and subtly perceptive comedies. So check out Netflix for five of her finest releases.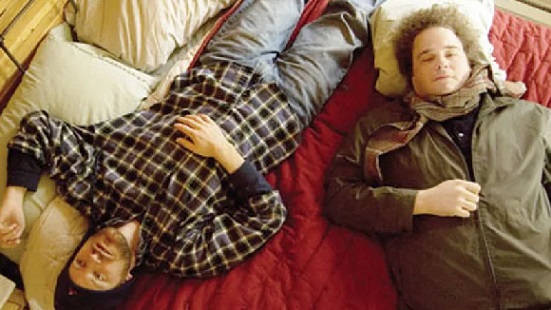 My Effortless Brilliance (2008): This early Shelton movie fits snuggly within the "mumblecore" subgenre, a group of indie films from the 2000s which centered on young characters' mundane problems and proudly wore their technical roughness like badges of honor. The focus here is on the friendship between two very different guys, self-centered writer Eric (Sean Nelson) and embittered journalist Dylan (Basil Harris). After a falling-out over Eric's narcissistic antics, they meet again two years later at Dylan's cabin in the woods of Eastern Washington. As they passive-aggressively nurse old wounds, gulp down brandy and riff on their favorite actresses, their bond ebbs and flows in unexpected, at times surreal ways. Working largely without a screenplay, Shelton already displays the sly humor that would define her later works.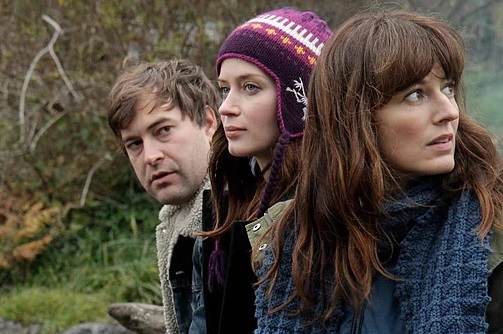 Your Sister's Sister (2012): Shelton's first mainstream breakthrough success. Focusing mainly on the shifting emotions between a trio of characters, it begins with its blend of the awkward and the heartfelt as thirtysomething schlub Jack (Mark Duplass) runs into his best friend Iris (Emily Blunt) at his brother's funeral. Hoping to ward off his depression, Iris sends Jack off to stay at her family's summer home, where he meets her half-sister Hannah (Rosemarie DeWitt). When romance starts to brew between the two, Jack and Hannah decide to keep things secret from Iris. But can a budding relationship compete with family bonds? Deftly steering the plot back and forth between light farcical complications and intense emotional moments, Shelton and her talented cast come up with a totally disarming charmer.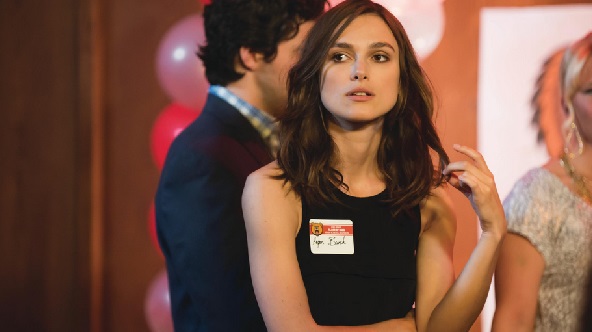 Laggies (2014): Working with bigger stars than before, Shelton's touch is just as wise and engaging in this likable comedy. Floating through life with few goals, Megan (Kiera Knightley) finds herself becoming a "laggie," someone lagging behind in her adulthood while her friends are busy getting married and starting families. Her comfy cocoon of inactivity is shaken up when Anthony (Mark Webber), Megan's former beau, proposes to her, causing her to run away into hiding in order to sort through her emotions. During this period, she stays with her teenage friend Annika (Chloe Grace Moretz) and her father Craig (Sam Rockwell). Bringing a gender twist to slacker humor more commonly associated with the movies of Judd Apatow and Seth Rogen, Shelton's film brims with polish, sympathy, and laughs.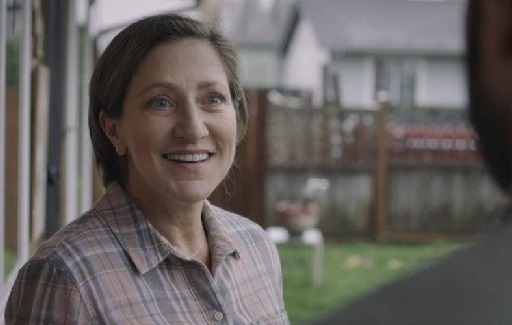 Outside In (2017): Switching to a more dramatic note, Shelton takes a look at lost time and second changes in this intimate engrossing gem. It unfolds in a small Washington town where Chris (Jay Duplass), a man in his late thirties, returns home after a two-decade stint in prison. Re-entering the outside world is not an easy task for him, and getting back to his old life proves to be more difficult than he expected. Thankfully, he finds much-needed solace in his friendship with Carol (Edie Falco), his high-school teacher. When Chris' awkward neediness and Carol's loneliness push toward something more serious, however, their lives are changed forever. Following the characters' paths with intelligence and gentleness, Shelton's film gets a huge boost from the complex performances of his main actors.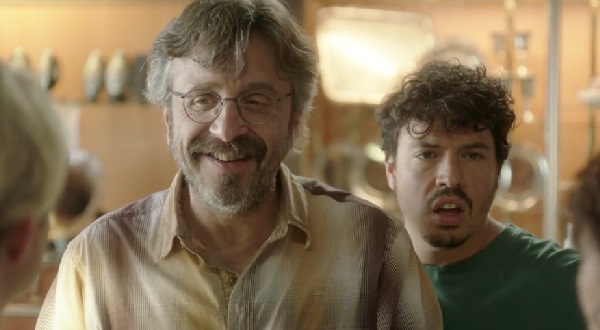 Sword of Trust (2019): After her most serious recent efforts, Shelton returned to her comedic roots in this enjoyably goofy tale of risky transactions and conspiracy theories, which sadly turned out to be her last film. Mel (Marc Maron) is an Alabama pawn shop owner whose latest project, a sword that supposedly played a key role in the Civil War, comes to have far more value than he expected. The first challenge, however, is getting the sword from its current owners, Cynthia (Jillian Bell) and Mary (Michaela Watkins), who are wise to its precious status. Then, there's the matter of meeting mysterious and potentially dangerous buyers. Though the humor is skillfully woven by the cast of talented improvisers, Shelton doesn't neglect the poignancy of the characters' lives. The results are brisk, off-kilter, and fresh.
[headlines]
--------------------------------------------------------------
Labrador Retriever/Mix
Chicopee, Massachusetts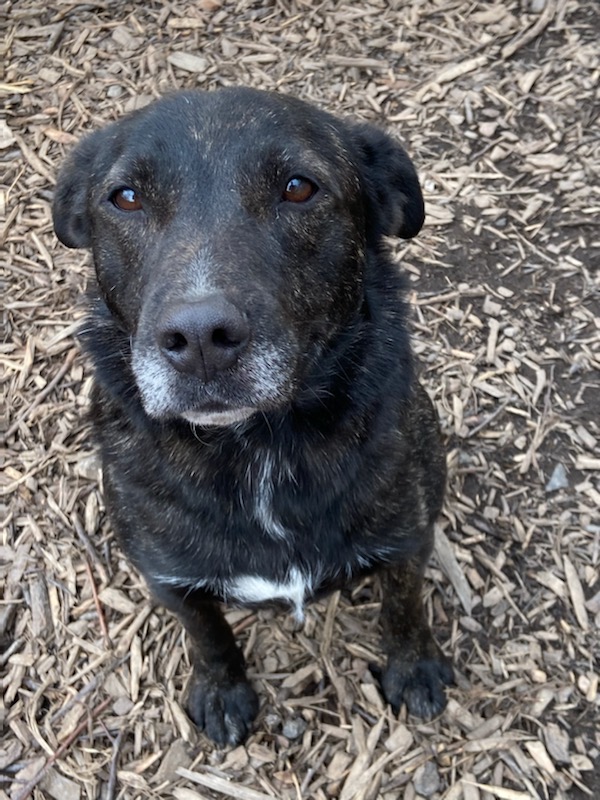 Waco
Male
4 years old
​​I AM IN CHICOPEE AND AVAILABLE TO A LOVING HOME! CALL 413-594-8144 TO MAKE AN APOINTMENT TO SEE ME!!
Waco is a male, Lab Mix. He is approximately 4 year's old. He is a sweet, cuddly boy who loves to be in a home that has another dog or to a single person who just wants a best friend! He adores his master! He is nervous around kids and teenagers, so I would want him in a home with little foot traffic and with someone who just wants a best friend! He is very loyal. He loves his walks and hikes and playing by the the water. He might chase cats.
http://muttrescueofmassachusetts.org/find-your-new-best-friend
About Mutt Rescue Adoption fee and information:
http://muttrescueofmassachusetts.org/
[headlines]
--------------------------------------------------------------
Walking on My Street Explained
By Shola Richards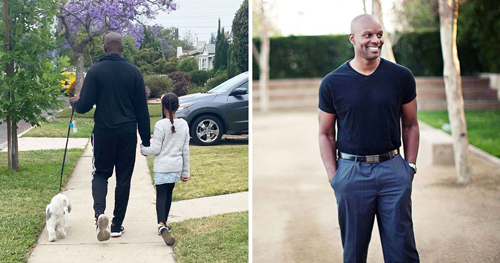 http://leasingnews.org/PDF/Wlaking-on-My-Street-Explained.pdf

https://www.today.com/parents/dad-explains-viral-post-why-he-won-t-walk-alone-t182797?fbclid=IwAR2a1BcDSA-cF5E2IUFUJw93zZxJ0gN1vph0yWbwk07bvQa1RI83Y6247s8
[headlines]
--------------------------------------------------------------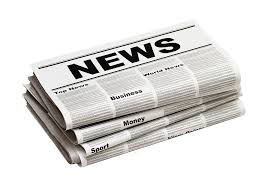 News Briefs----
Wells Fargo will no longer accept auto loan applications
through independent dealerships
https://www.businessinsider.com/wells-fargo-pulls-back-on-auto-loans-to-reduce-risk-2020-6
GM starts electric van program said
to aim to 'beat Tesla to the segment'
https://electrek.co/2020/06/04/gm-electric-van-program-to-beat-tesla-segment/
Las Vegas Strip reopening scenes:
Foot traffic light, but Bellagio fountains dancing
https://www.usatoday.com/story/travel/destinations/2020/06/04/las-vegas-reopening-strip-comes-alive-bellagio-fountains-hotels-casinos/3143179001/
Reopen the Golden State? Most Californians say
they aren't ready to lift COVID-19 restrictions
https://www.sacbee.com/news/politics-government/capitol-alert/article243237011.html?

[headlines]
--------------------------------------------------------------


You May Have Missed---


Banks Took $11 Billion in Overdraft Fees in 2019, Group Says
https://www.nytimes.com/2020/06/03/business/banks-overdraft-fees.html
[headlines]
--------------------------------------------------------------

Sports Briefs---
Boxer Floyd Mayweather to pay for George Floyd's funeral
https://www.pressdemocrat.com/sports/11005543-181/boxer-floyd-mayweather-to-pay?sba=AAS
Opinion: Drew Brees needs to do more than apologize
for comments on protests
https://www.usatoday.com/story/sports/columnist/nancy-armour/2020/06/04/george-floyd-drew-brees-needs-do-more-than-apologize-comments/3144320001/
NBA owners approve 22-team season restart plan
https://apnews.com/dde03d4960f5ef9a8d1549f59b27b99c
Warriors' Season Officially Over As NBA Moves Forward
With 22-Team Format for Orlando-Based Season Closer
https://sfist.com/2020/06/03/warriors-season-officially-over-as-nba-moves-forward-with/
[headlines]
--------------------------------------------------------------


California Nuts Briefs---

Sacramento leaders blamed recent havoc on outsiders.
Nearly all arrests were locals
https://www.sacbee.com/news/local/crime/article243236846.html#storylink=indep

[headlines]
--------------------------------------------------------------



"Gimme that Wine"

http://www.youtube.com/watch?v=EJnQoi8DSE8
Considering the 375 ml Format:
The Case for the Alternative Packaging Size
https://www.winebusiness.com/news/?go=getArticle&dataId=231724
Binny's pledges to reopen 11 damaged stores
https://chicago.suntimes.com/business/2020/6/3/21279482/binnys-chicago-looting-reopening-damage-stores
How Wineries Are Preparing for Harvest in a Year Like No Other
https://vinepair.com/articles/wineries-preparing-harvest-covid-19/
Free Wine App
https://www.nataliemaclean.com/mobileapp/

Wine Prices by vintage
http://www.winezap.com
http://www.wine-searcher.com/
US/International Wine Events
http://www.localwineevents.com/
Leasing News Wine & Spirits Page
http://two.leasingnews.org/Recommendations/wnensprts.htm
[headlines]
----------------------------------------------------------------
This Day in History
1637 - The English and their Mohegan allies slaughtered as many as 600 Pequot Indians in the Connecticut colony. The survivors were parceled out to other tribes. Those given to the Mohegans eventually became the Mashantucket Pequots.
1752 - Benjamin Franklin flew a kite for the first time to demonstrate that lightning was a form of electricity.
1794 – Congress prohibited citizens from serving in foreign armed forces
1805 – The first recorded tornado in "Tornado Alley," in Southern Illinois.
1817 – The first Great Lakes steamer, Frontenac, was launched.
1836 - Birthday of Mr. Leslie, a Woman, who willed Feminism $2 million. After the bankruptcy and death of her husband Frank, Miriam Florence Folline Leslie (d. 1914) rebuilt the Leslie publishing empire, changed her name officially to Mrs. Frank Leslie and willed $2 million to Carrie Chapman Catt personally to forward the cause of women's suffrage. History was advanced by the bequest. It would cost Catt more than a million dollars in legal fees to fight the family challenge. (The family ignored the fact that Miriam helped build and then single-handedly rebuilt the publishing empire and earned the money herself). The challenges left women's suffrage with about $800,000. Catt used the money to set up a wonderful publicity and information bureau named after Leslie. Newspapers, magazines, and leaflets went out to millions of people swaying them to support women's suffrage and organizing them. It was the greatest publicity blitz in the history of this nation - and perhaps the world. After Mr. Frank died broke in 1880, Miriam, who had personally edited several of the publications, took over the management of the floundering publishing empire and gained the title of the "Joan of Arc of American publishing." The Leslie publishing empire consisted of a number of weekly and monthly magazines, the most successful and popular publications of their time. They supported the Leslies luxuriously. Leslie became a legendary party hostess and her life was as intricate as any fiction. She started off on the stage in an act that starred the legendary Lola Montez. She married a Leslie publications editor and before her divorce, shared her life and her husband's home with publisher Frank Leslie whom she eventually married in a renowned ménage a trois. After Leslie's death, she was married for a short time to the brother of Oscar Wilde. The details of the Leslie Legacy and how Catt used the money can be found in the Leslie documents in the WiiN library.
http://www.mith2.umd.edu/WomensStudies/ReadingRoom/History/
WOAH/95-06/06-05+06-95
1848 - Army officer John C. Fremont submitted his "Geographical Memoir" to the US Senate where the SF Bay entrance was called Chrysopylae (Golden Gate). He had in mind the Chrysoceras (Golden Horn) of Constantinople and suggested that the SF Bay would be advantageous for commerce.
1850 – Pat Garrett, (1850-1908) famous for killing Billy the Kid, was born in Cussetta, AL. On November 7, 1880, Garrett was appointed Sheriff of Lincoln County, NM, charged with tracking down an alleged friend, Henry McCarty, and William Harrison Bonney, better known as "Billy the Kid." On July 14, 1881, Garrett came upon Bonney at a home and shot him twice, killing him almost instantly.
1851 – Harriet Beecher Stowe's anti-slavery serial, "Uncle Tom's Cabin," or "Life Among the Lowly," started a ten-month run in the "National Era" abolitionist newspaper. Although the small weekly had a very small circulation, the copy was passed around, and became so popular a Boston publisher compiled it into a book and published it in March, 1852. Many to this day claim it as the major cause of the Civil War, which was in reality brewing for over fifty years as each new state or territory entered the Union and was to be voted a "free" or "slave" territory or state.
http://memory.loc.gov/ammem/today/jun05.html
1859 - Frost was reported from Iowa to New England. The temperature dipped to 25 degrees in New York State, and up to two inches of snow blanketed Ohio. The cold and snow damaged the wheat crop.
1864 - Union forces under General David Hunter rout a Confederate force led by General William "Grumble" Jones, giving the North their first real success in the 1864 Shenandoah campaign, the Battle of Piedmont. Six hundred soldiers were killed or wounded, and another 1,000 were captured; the Yankees lost 800. Rebel opposition evaporated, and Hunter entered Staunton the next day. The victory cleared the way for Union occupation of the upper Shenandoah Valley.
1865 - The first safe deposit vault was opened in New York. The charge was $1.50 a year for every $1,000 that was stored.
1872 - Seeking to test for women the citizenship and voting rights extended to black males under the 14th and 15th amendments, Susan B. Anthony led a group of women who registered and voted at a Rochester, NY election. She was arrested, tried and sentenced to pay a fine. She refused to do so and was allowed to go free by a judge who feared she would appeal to a higher court.
1875 - Pacific Stock Exchange formally opened
1876 - Bananas become popular in the U.S., after the Centennial Exposition in Philadelphia
1877 - New York passed the first Margarine Law, "an act for the protection of dairymen and to prevent deception in sales of butter." (Which is butter, can you tell the difference?). In 1872, Alfred Paraf of New York City organized the Oleo-Margarine Manufacturing Company. In 1873, he obtained a patent on his process for purifying and separating fats. In 1911, Procter and Gamble introduced Crisco, "a creamy-white all-vegetable shortening, odorless and tasteless, made from cottonseed oil." We were off to artificial foods.
1878 – Pancho Villa (1878-1923) was born José Doroteo Arango Arámbula in Durango, Mexico. A prominent Mexican Revolutionary general, he terrorized northern Mexico and crossed into New Mexico and Texas in the mid 19-teens. Army General John J. Pershing tried unsuccessfully to capture Villa in a nine-month pursuit that ended when the United States entered into World War I and Pershing was recalled. It wasn't until 1923, essentially semi-retired in Mexico, when he was killed in an ambush outside Parral, Chihuahua, the state of which he was once Governor.
1883 – John Maynard Keynes (1883-1946) was born in Cambridge, England. A British economist whose ideas fundamentally affected the theory and practice of modern macroeconomics and the economic policies of governments, he built on and greatly refined earlier work on the causes of business cycles, and he is widely considered to be one of the most influential economists of the 20th century and a founder of modern macroeconomics. His ideas are known as Keynesian economics. In the 1930s, in the midst of the Great Depression, Keynes spearheaded a revolution in economic thinking, challenging neoclassical economics that held that free markets would, in the short to medium term, automatically provide full employment, as long as workers were flexible in their wage demands. Keynes instead argued that aggregate demand determined the overall level of economic activity and that inadequate aggregate demand could lead to prolonged periods of high unemployment. According to Keynesian economics, state intervention was necessary to moderate "boom and bust" cycles of economic activity, using fiscal and monetary policies to mitigate the adverse effects of economic recessions and depressions. Following the outbreak of World War II, Keynes' ideas concerning economic policy were adopted by leading Western economies. Keynes died in 1946 but, during the 1950s and 1960s, the success of Keynesian economics resulted in almost all capitalist governments adopting its policy recommendations. What are the odds the two of history's most influential thinkers on economics, Keynes and Adam Smith, would share the same birthday 160 years apart?
1884 - Civil War hero General William T. Sherman refused the Republican presidential nomination, saying, "I will not accept if nominated and will not serve if elected."
1895 - William Boyd (1895-1972) was born at Hendrysburg, OH. Boyd went to Hollywood in 1919 and got a job as a film extra. His first major starring role was in "The Volga Boatman" (1926). In 1935, he got the role of Hopalong Cassidy in a series of popular westerns. He made 66 of these films between 1935 and 1948. Some of them were edited and shown on television. Boyd then made some episodes especially for TV. This was one of the most popular early television shows in the early 1950's where we all wore black, white cowboy hats, and two six guns on our belt. For two points, name two of Hoppy's sidekick? (he had several). Three extra points, the name of his horse? Now, don't use the internet---use your memory. [Coincidence: While at Cornell in the mid-1960s, the campus radio station, WVBR for Very Best Radio, held trivia contests…long before Trivial Pursuit came out. One night the question was "Name Hopalong Cassidy's sidekicks not named Gabby Hayes and name his horse." The sidekicks were guessed almost immediately but it took four nights before his horse was identified – Topper! And my lunch box in kindergarten was a Hopalong Cassidy!]
1899 - Birthday of drummer Paul Barbarin (1899-1969), New Orleans, LA.
http://www.redhotjazz.com/Barbarin.html
1907 - Automatic washer and dryer are introduced
1911 - Cornetist Pete Daily (1911-86) was born Portland, IN.
http://www.jazzsteps.com/browse/artist.asp?p_id=P10383&
partner=23053#bio
http://www.sftradjazz.org/87.html
1912 - US marines invaded Cuba (3rd time).
1916 - In Cleveland, Babe Ruth, pitching for the Red Sox, shut out the Indians, 5-0, on five hits, extending his streak to 24 straight scoreless innings. He also went 2 for 3 at the plate.
1917 – Conscription began in the United States as "Army registration day."
1919 - Birthday of Richard McClure Scarry (1919-94) at Boston, MA. Author and illustrator of children's books. Two widely known books of the more than 250 Scarry authored are "Richard Scarry's Best Word Book Ever" (1965) and "Richard Scarry's Pleases and Thank You" (1973). The pages are crowded with small animal characters that lived like humans. More than 100 million copies of his books sold worldwide.
1920 – Marion Motley (1920-99) was born in Leesburg, GA. Elected to the Pro Football Hall of Fame in 1998, Motley still holds the career record for fullbacks with a 5.7 yards per carry average. He is generally regarded as the first fullback in pro football to be used for all downs rather than short yardage and just blocking. He was a member of the Cleveland Browns, first of the All-American Football Conference, then the NFL after the merger. In 1946, he and Bill Willis became two of the first African-Americans to play professional football in the modern era. In every year (1946-53) he played for the Browns, they were in either the AAFC or NFL Championship games, winning in 1946-50.
1922 - Birthday of drummer Specs Powell (1922-2007), New York City.
http://www.jazzsteps.com/browse/artist.asp?p_id=P7358
&partner=23053#bio
1924 - Ernst F. W. Alexanderson transmitted the first facsimile message across the Atlantic Ocean.
1926 - Singer Bill Hayes was born in Harvey, Illinois. He had a number one hit in 1955 with "The Ballad of Davy Crockett," outselling a version by Fess Parker, star of the Disney movie. The song held the #1 spot for five weeks. Coonskin hats were big that year. Hayes was also a singer on the Sid Caesar and Imogene Coca variety show "Your Show of Shows" in the early 1950s and became a soap opera actor later.
http://www.geocities.com/Heartland/Ranch/9198/war1812/w1812b.htm
1932 - Birthday of pianist Pete Jolly (1932-2004) was born Peter Cergioli in New Haven, CT.
http://www.spaceagepop.com/jolly.htm
http://amcorner.com/jolly/index.php3
http://www.skipbolenstudio.com/portfolio_petejolly_01.html
1934 - President Roosevelt signed the Securities Exchange Act that established the SEC. Wall Street had operated almost unfettered since the end of the eighteenth century. However, the stock market crash of 1929 necessitated regulation of the exchanges. The Securities Exchange Commission is composed of five members appointed by the President.
1937 - War Admiral, a son of Man O' War, became the fourth horse to win the Triple Crown when he captured the Belmont Stakes by three lengths over Sceneshifter. Ridden by Charles Kurtsinger, War Admiral covered the 1 ½ miles in 2:238.3. Pompoon, second in the Kentucky Derby and the Preakness, finished out of the money.
1937 - Henry Ford initiated a 32-hour work week at all Ford plants. Eight-hour days became rallying cries in the latter half of the 19th century, as workers in the building trades and similar industries marched together for better conditions. The Ford Motor Company advanced the idea in 1914, when it scaled back from a 48-hour to a 40-hour workweek after founder Henry Ford believed that too many hours were bad for workers' productivity.
The formation of unions helped to strengthen the idea of working five days a week as well. I 1926, Henry Ford cut his factories from six days to five feeling that more time off for workers would improve productivity, In 1937, auto plant workers staged a sit-down strike in Flint, Michigan, to protest bleak conditions at General Motors that included no bathroom breaks, no benefits or sick pay and no safety standards. This motivated Ford to expand his social engineering with the 32-hour work week.

1940 – The first synthetic rubber tire was exhibited in Akron, OH.
1941 - Trumpet player Roy Eldridge with the Gene Krupa Band records "After You've Gone" (Okeh Records.)
1941 – Robert Kraft, owner of the six-time Super Bowl Champion New England Patriots, was born in Brookline, MA. He is the chairman and chief executive officer (CEO) of the Kraft Group, a diversified holding company with assets in paper and packaging, sports and entertainment, real estate development and a private equity portfolio. He is the owner of Major League Soccer's New England Revolution, and Gillette Stadium where both teams play. He also owns the Boston Uprising, the first e-sports team in New England.
1942 - Sammy Kaye and his Swing and Sway Orchestra record the classic "I Left My Heart at the Stage Door Canteen" for Victor Records.
1942 – An explosion at the Elwood Ordnance Plant near Joliet, IL killed 54
1942 - *FLEMING, RICHARD E., Medal of Honor
Rank and organization: Captain, U.S. Marine Corps Reserve. Born: 2 November 1917, St. Paul, Minn. Appointed from: Minnesota. Citation: For extraordinary heroism and conspicuous intrepidity above and beyond the call of duty as Flight Officer, Marine Scout Bombing Squadron 241, during action against enemy Japanese forces in the battle of Midway on 4 and 5 June 1942. When his Squadron Commander was shot down during the initial attack upon an enemy aircraft carrier, Capt. Fleming led the remainder of the division with such fearless determination that he dove his own plane to the perilously low altitude of 400 feet before releasing his bomb. Although his craft was riddled by 179 hits in the blistering hail of fire that burst upon him from Japanese fighter guns and antiaircraft batteries, he pulled out with only 2 minor wounds inflicted upon himself. On the night of 4 June, when the squadron commander lost his way and became separated from the others, Capt. Fleming brought his own plane in for a safe landing at its base despite hazardous weather conditions and total darkness. The following day, after less than 4 hours' sleep, he led the second division of his squadron in a coordinated glide-bombing and dive-bombing assault upon a Japanese battleship. Undeterred by a fateful approach glide, during which his ship was struck and set afire, he grimly pressed home his attack to an altitude of 500 feet, released his bomb to score a near miss on the stern of his target, then crashed to the sea in flames. His dauntless perseverance and unyielding devotion to duty were in keeping with the highest traditions of the U.S. Naval Service.
1942 - Bobby Sherwood Band records "Elks' Parade" (Cap 107).
1943 - Count Fleet, ridden by Johnny Longden, won the Belmont Stakes with a wire-to-wire performance. Fairly Manhurst was a distant second, 30 lengths behind. Count Fleet, the heavy favorite, thus became the sixth horse to win racing's Triple Crown: the Kentucky Derby, the Preakness, and the Belmont.
1943 - The L.A. Zoot Suit Riot continues with attacks on all "pachuco"-looking males. A group of musicians leaving the Aztec Recording Company on Third and Main Streets are attacked. Attorney Manuel Ruíz and other Mexican American professionals meet with city officials. Carey McWilliams calls California Attorney General Robert Kenny to encourage Governor Earl Warren to appoint an investigatory commission.
1944 - More than 1,000 British bombers drop 5,000 tons of bombs on German gun batteries placed at the Normandy assault area. At the same time, an Allied armada headed for the Normandy beaches in Operation Neptune, an attempt to capture the port at Cherbourg. But that was not all. In order to deceive the Germans, phony operations were run; dummy parachutists and radar-jamming devices were dropped into strategically key areas so as to make German radar screens believe there was an Allied convoy already on the move. One dummy parachute drop succeeded in drawing an entire German infantry regiment away from its position just six miles from the actual Normandy landing beaches. All this effort was to scatter the German defenses and make way for Operation Overlord, the Allied invasion of Normandy. Also, General Eisenhower decided that the invasion would be tomorrow, the 6th of June.
1944 - VANCE, LEON R., Jr., (Air Mission) Medal of Honor
Rank and organization: Lieutenant Colonel, U.S. Army Corps, 489th Bomber Group. Place and date: Over Wimereaux. France, 5 June 1944. Entered service at. Garden City, N.Y. Born: 11 August 1916, Enid, Okla. G.O. No. 1, 4 January 1 945. Citation: For conspicuous gallantry and intrepidity above and beyond the call of duty on 5 June 1944, when he led a Heavy Bombardment Group, in an attack against defended enemy coastal positions in the vicinity of Wimereaux, France. Approaching the target, his aircraft was hit repeatedly by antiaircraft fire which seriously crippled the ship, killed the pilot, and wounded several members of the crew, including Lt. Col. Vance, whose right foot was practically severed. In spite of his injury, and with 3 engines lost to the flak, he led his formation over the target, bombing it successfully. After applying a tourniquet to his leg with the aid of the radar operator, Lt. Col. Vance, realizing that the ship was approaching a stall altitude with the 1 remaining engine failing, struggled to a semi-upright position beside the copilot and took over control of the ship. Cutting the power and feathering the last engine he put the aircraft in glide sufficiently steep to maintain his airspeed. Gradually losing altitude, he at last reached the English coast, whereupon he ordered all members of the crew to bail out as he knew they would all safely make land. But he received a message over the interphone system which led him to believe 1 of the crewmembers was unable to jump due to injuries; so he made the decision to ditch the ship in the channel, thereby giving this man a chance for life. To add further to the danger of ditching the ship in his crippled condition, there was a 500-pound bomb hung up in the bomb bay. Unable to climb into the seat vacated by the copilot, since his foot, hanging on to his leg by a few tendons, had become lodged behind the copilot's seat, he nevertheless made a successful ditching while lying on the floor using only aileron and elevators for control and the side window of the cockpit for visual reference. On coming to rest in the water the aircraft commenced to sink rapidly with Lt. Col. Vance pinned in the cockpit by the upper turret which had crashed in during the landing. As it was settling beneath the waves an explosion occurred which threw Lt. Col. Vance clear of the wreckage. After clinging to a piece of floating wreckage until he could muster enough strength to inflate his life vest he began searching for the crewmember that he believed to be aboard. Failing to find anyone he began swimming and was found approximately 50 minutes later by an Air-Sea Rescue craft. By his extraordinary flying skill and gallant leadership, despite his grave injury, Lt. Col. Vance led his formation to a successful bombing of the assigned target and returned the crew to a point where they could bail out with safety. His gallant and valorous decision to ditch the aircraft in order to give the crewmember he believed to be aboard a chance for life exemplifies the highest traditions of the U.S. Armed Forces.
1944 - The first B-29 bombing raid hit the Japanese rail line in Bangkok, Thailand. It was the B-29 Enola Gay that dropped the first atomic bombs on Japan a year later, bringing the empire to its knees.
1945 - HARR, HARRY R., Medal of Honor
Rank and organization: Corporal, U.S. Army, Company D, 124th Infantry, 31st Infantry Division. Place and date: Near Maglamin, Mindanao, Philippine Islands, 5 June 1945. Entered service at: East Freedom, Pa. Birth: Pine Croft, Pa. G.O. No.: 28, 28 March 1946. Citation: He displayed conspicuous gallantry and intrepidity. In a fierce counterattack, the Japanese closed in on his machinegun emplacement, hurling hand grenades, 1 of which exploded under the gun, putting it out of action and wounding 2 of the crew. While the remaining gunners were desperately attempting to repair their weapon another grenade landed squarely in the emplacement. Quickly realizing he could not safely throw the unexploded missile from the crowded position, Cpl. Harr unhesitatingly covered it with his body to smother the blast. His supremely courageous act, which cost him his life, saved 4 of his comrades and enabled them to continue their mission.
1945 - The Allied Control Council, the military occupation governing body of Germany, formally assumed power.
1945 - Stan Kenton Band swings Tara theme on "Southern Scandal," Capitol.
1947 - In a speech at Harvard, Secretary of State George C. Marshall called for economic aid to war-torn Europe in what became known as The Marshall Plan.
1948 - Top Hits
"Nature Boy" - Nat King Cole
"Toolie Oolie Doolie" - The Andrews Sisters
"Baby Face" - The Art Mooney Orchestra
"Texarkana Baby" - Eddy Arnold
1948 – Richie Ashburn of the Philadelphia Phillies hit safely for the 23rd consecutive game in a Phillies 6-5 win over the Cubs at Wrigley Field, setting a National League record for rookies. Benito Santiago will break the record by hitting safely in 34 straight games in 1987.
1952 – In the first nationally-televised sporting event, 'Jersey' Joe Walcott defended his heavyweight-boxing title by out-pointing Ezzard Charles in Philadelphia. Jersey Joe would lose the heavyweight crown four months later to Rocky Marciano.
1954 - Birthday of drummer Peter Erskine, Somers Point, NJ
http://www.petererskine.com/biographyindex.htm
1955 – The Yankees' Mickey Mantle hit a 550' HR off the White Sox Billy Pierce.
1956 - Top Hits
"The Wayward Wind" - Gogi Grant
"Standing on the Corner" - The Four Lads
"I'm in Love Again" - Fats Domino
"Blue Suede Shoes" - Carl Perkins
1956 - Elvis Presley made his second appearance on Milton Berle's "Texaco Star Theatre." Elvis sang "Heartbreak Hotel," his number one hit. Berle loved it, and even swung his hips afterwards. The TV critics called Elvis' appearance on the show "a bad joke." One major critic said his performance looked "like the mating dance of an aborigine." When Presley later appeared on Ed Sullivan's show, he was shown only from the waist up.
1956 – Kenny G was born Kenneth Bruce Gorelick in Seattle.
1957 - New York narcotics investigator, Dr. Herbert Berger, urged the AMA to investigate the use of stimulating drugs by athletes.
1958 - The L.P. "Johnny Mathis' Greatest Hits" went to number 1 in the US. It stayed on the charts for 490 weeks, setting a longevity record that would not be broken until the 1980s by Pink Floyd's, "Dark Side of the Moon."
1958 – The Yankees defeated the Chicago White Sox, 12-5. In the 3d inning Mickey Mantle legged out an inside-the-park HR, his third in the MONTH!
1959 - Bob Zimmerman graduated from high school in Hibbing, MN, the same year I graduated from University High School in West Los Angeles. Zimmerman was known as a greaser to classmates in the remote rural community because of his long sideburns and leather jacket. Soon, Zimmerman would be performing at coffee houses at the University of Minnesota in Minneapolis, and later, in Greenwich Village in New York City. He would also change his name to Bob Dylan (after poet Dylan Thomas, so the story goes).
http://www.bobdylan.com/songs/
1959 – Dick Stuart of the Pittsburgh Pirates became the first player in the history of Forbes Field to homer over the centerfield fence, 457 feet away.
1960 - Brenda Lee's "I'm Sorry" entered the pop charts, eventually making it to number one. The flip side, "That's All You Gotta Do," also turned out to be a sizeable hit.
1961 - The American Basketball League, a short-lived challenger to the NBA, adopted a three-point field goal, an innovation that was later approved successively by the NBA, American Basketball Association, the BMA and the NCAA.
1963 - The first African-Americans graduated from the Air Force Academy in Colorado Springs, CO, receiving their Bachelor of Science degrees: Charles Vernon Bush, Isaac Sanders Payne IV, and Roger Bernard Sims.
1963 - Protesters against the arrest of Ayatollah Khomeini by the Shah of Iran, Mohammed Reza Pahlavi, generated masses of angry demonstrators who are confronted by tanks and paratroopers.
1964 - Top Hits
"Love Me Do" - The Beatles
"Chapel of Love" - The Dixie Cups
"Love Me with All Your Heart" - The Ray Charles Singers
"My Heart Skips a Beat" - Buck Owens
1965 – Jeff Spicoli's favorite song, "Wooly Booly" by Sam the Sham and The Pharaohs hit #1.
1966 - Video clips of the Beatles performing "Paperback Writer" and "Rain" were shown on the "Ed Sullivan Show."
1967 - New franchises in the National Hockey League were awarded to the Minnesota North Stars, the California Golden Seals and the Los Angeles Kings. The North Stars moved to Dallas in the mid-1990s and the Golden Seals to Cleveland to become the Barons before merging with the North Stars when they moved to Dallas.
1967 – The Six Day War between Israel and Egypt began when Israel launched surprise strikes against Egyptian air-fields in response to the mobilization of Egyptian forces on the Israeli border.
1967 – Mass murderer Richard Speck was sentenced to death in the electric chair.
1968 - Senator Robert Kennedy was shot at the Biltmore Hotel in Los Angeles, having just won the California Democratic presidential primary. He died the following day. Sirhan Bishara Sirhan, a Palestinian, was convicted of his murder. I covered the afternoon portion for a period of time as news producer for ABC-TV News and ran the night West Coast desk.
1969 - R'n'B singer Brian McKnight was born in Buffalo, NY.
http://www.delafont.com/music_acts/Brian-McKnight.htm
http://www.brian-mcknight.com/
1971 - Rapper and actor Marky Mark's birthday, born Mark Wahlberg in Boston.
1971 - CAVAIANI, JON R., Medal of Honor
Rank and organization: Staff Sergeant, U.S. Army, Vietnam Training Advisory Group, Republic of Vietnam. Place and date: Republic of Vietnam, 4 and 5 June 1971. Entered service at: Fresno, Calif. Born: 2 August 1943, Royston, England. Citation: S/Sgt. Cavaiani distinguished himself by conspicuous gallantry and intrepidity at the risk of life above and beyond the call of duty in action in the Republic of Vietnam on 4 and 5 June 1971 while serving as a platoon leader to a security platoon providing security for an isolated radio relay site located within enemy-held territory. On the morning of 4 June 1971, the entire camp came under an intense barrage of enemy small arms, automatic weapons, rocket-propelled grenade and mortar fire from a superior size enemy force. S/Sgt. Cavaiani acted with complete disregard for his personal safety as he repeatedly exposed himself to heavy enemy fire in order to move about the camp's perimeter directing the platoon's fire and rallying the platoon in a desperate fight for survival. S/Sgt. Cavaiani also returned heavy suppressive fire upon the assaulting enemy force during this period with a variety of weapons. When the entire platoon was to be evacuated, S/Sgt. Cavaiani unhesitatingly volunteered to remain on the ground and direct the helicopters into the landing zone. S/Sgt. Cavaiani was able to direct the first 3 helicopters in evacuating a major portion of the platoon. Due to intense increase in enemy fire, S/Sgt. Cavaiani was forced to remain at the camp overnight where he calmly directed the remaining platoon members in strengthening their defenses. On the morning of S June, a heavy ground fog restricted visibility. The superior size enemy force launched a major ground attack in an attempt to completely annihilate the remaining small force. The enemy force advanced in 2 ranks, first firing a heavy volume of small arms automatic weapons and rocket-propelled grenade fire while the second rank continuously threw a steady barrage of hand grenades at the beleaguered force. S/Sgt. Cavaiani returned a heavy barrage of small arms and hand grenade fire on the assaulting enemy force but was unable to slow them down. He ordered the remaining platoon members to attempt to escape while he provided them with cover fire. With 1 last courageous exertion, S/Sgt. Cavaiani recovered a machine gun, stood up, completely exposing himself to the heavy enemy fire directed at him, and began firing the machine gun in a sweeping motion along the 2 ranks of advancing enemy soldiers. Through S/Sgt. Cavaiani's valiant efforts with complete disregard for his safety, the majority of the remaining platoon members were able to escape. While inflicting severe losses on the advancing enemy force, S/Sgt. Cavaiani was wounded numerous times. S/Sgt. Cavaiani's conspicuous gallantry, extraordinary heroism and intrepidity at the risk of his life, above and beyond the call of duty, were in keeping with the highest traditions of the military service and reflect great credit upon himself and the U.S. Army.
1971 - Tickets went on sale for a Grand Funk Railroad concert at Shea Stadium in New York. All seats were sold within 72 hours, and the concert grossed more than $300,000. That was about $2,000 more than the Beatles grossed at their 1965 Shea concert.
http://www.markwahlberg.com/
1972 - Top Hits
"I'll Take You There" - The Staple Singers
"The Candy Man" - Sammy Davis, Jr.
"Sylvia's Mother" - Dr. Hook & The Medicine Show
"The Happiest Girl in the Whole U.S.A." - Donna Fargo
1977 – The Apple II computer, with 4k of memory, went on sale for $1,298. Its predecessor, the Apple I, was sold largely to electronic hobbyist the previous year. I was one of the first users, teaching my children how to work on this computer (I still have it). We also were doing much of the original Apple Computer leasing. Various versions were released thereafter, including Lisa, until the MacIntosh ended the line on January 24, 1984. Developer Steve Wozniak had created the Apple I to impress his friends in the Homebrew Computer Club in the early 1970s. Wozniak's sidekick, Steve Jobs, urged his friend to create a computer they could sell, and the two started Apple Computer in Jobs' garage. The Apple II boasted a color screen and a built-in version of the BASIC computer language.
1978 - Proposition 13 passed. California voters (65 percent of them) supported a primary election ballot initiative to cut property taxes 57 percent. It was regarded as a possible omen of things to come across the country - a taxpayer's revolt against high taxes and government spending. Does not apply to houses bought after the passage, and ironically with the high prices of houses sold, the property tax has been a boon to school districts, who received 65% of their funds in property tax in California.
1978 - "20/20" premiered on TV. An hourly newsmagazine developed by ABC to compete with CBS' "60 Minutes," its original hosts, Harold Hayes and Robert Hughes, were cut after the first show and replaced by Hugh Downs. Barbara Walters became co-anchor in 1984. The show consisted of investigative and background reports. Contributors to the show have included Tom Jarriel, Sylvia Chase, Geraldo Rivera, Thomas Hoving, John Stossel, Lynn Sherr and Stone Phillips.
1980 - Top Hits
"Funkytown" - Lipps, Inc.
"Coming Up" - Paul McCartney & Wings
"Don't Fall in Love with a Dreamer" - Kenny Rogers with Kim Carnes
"My Heart" - Ronnie Milsap
1980 - The movie "Urban Cowboy," starring John Travolta, premiered in Houston. Much of the movie was shot in "Gilley's," the bar owned at the time by singer Mickey Gilley.
http://www.amazon.com/exec/obidos/ASIN/B000002H4B/
inktomi-musicasin-20/103-2488497-6059853
1981 - The Centers for Disease Control first described in a newsletter a new illness striking gay men. On July 27, 1982, Acquired Immune Deficiency Syndrome, "AIDS," was adopted by the CDC as the official name for the new disease. The virus that causes AIDS was identified in 1983 and in May, 1985, was named Human Immunodeficiency Virus (HIV) by the International Committee on the Taxonomy of Viruses. The first person killed by this disease in the developed world died in 1959. More than 678,000 Americans have died of AIDS. Worldwide, more than 39 million have died of AIDS. Nearly 37 million worldwide are currently living with AIDS.
1987 – Dr. Mae Jemison becomes first Black female astronaut.
http://www.ajli.org/jemison.html
http://starchild.gsfc.nasa.gov/docs/StarChild/shadow/
whos_who_level1/jemison.html
1987 - Canadian pop star Bryan Adams joined former Beatles Ringo Starr and George Harrison on stage at Wembley Arena in London for the finale to the second annual Prince's Trust rock gala. The three, along with Elton John, Boy George, Eric Clapton and Ben E. King, brought the crowd of 8,000 to their feet with a rendition of King's hit, "Stand by Me." Among the audience were Prince Charles and his wife, Diana. Charles set up the Prince's Trust fund in 1976 to help young people who are socially, economically or physically handicapped.
http://www.bryanadams.com/onlineshop/Default.asp
1988 - Top Hits
"One More Try" - George Michael
"Shattered Dreams" - Johnny Hates Jazz
"Naughty Girls (Need Love Too)" - Samantha Fox
"What She Is (Is a Woman in Love)" - Earl Thomas Conley
1989 – SkyDome opened in Toronto with the Milwaukee Brewers defeating the Blue Jays, 5-3.
1993 - Singer Mariah Carey married her boss, Sony Music president Tommy Mottola, at a Manhattan church. Among the celebrities in attendance: Robert DeNiro, Barbra Streisand, Bruce Springsteen and Billy Joel and wife, Christie Brinkley. Carey and Mottola separated in 1997.
http://www.monarc.com/mariahcarey/index.las
1998 - Just three weeks after Notah Begay III became the third professional golfer to shoot a record-low round of 59 in a professional tournament, Doug Dunakey became the fourth golfer to do so. Dunakey carded 10 birdies and an eagle in the second round of the Miami Valley Open, a Nike Tour event, in Springboro, OH. Needing only a par on the 18th hole to finish with 58, Dunakey three-putted from 25 feet for a bogey. He didn't win the tournament, though. Craig Bowden did, shooting 16-under-par, two shots better than Dunakey.
1998 - A strike began at General Motors' parts factory in Flint, MI that quickly spread to five other assembly plants. The strike lasted seven weeks.
2001 – Tropical Storm Allison made landfall on the upper-Texas coastline as a strong tropical storm and dumped large amounts of rain over Houston. The storm caused $5.5 billion in damages, making Allison the costliest tropical storm in U.S. history.
2012 - The Wisconsin Senate recall election was held, and Wisconsin voters re-elected incumbent governor Scott Walker.
2012 - Venus made its last transit of the 21st century beginning at 22:09 UTC June 5, and ending 4:49 UTC June 6
2012 – Ian Desmond of the Washington Nationals drove in the tying run in the 8th, then again in the 10th and once more in the 12th for good measure, as the Nats finally beat the Mets, 7-6. The Elias Sports Bureau reported that he is the first player since the Mets' Art Shamsky in 1966 to have three game-tying or go-ahead RBIs from the 8th inning on in the same game.
2014 - Donald Sterling, the L.A. Clippers owner banned from the NBA after making racist remarks, dropped a lawsuit fighting the forced sale of the team. The pending sale to former Microsoft exec Steve Ballmer was later approved by the NBA owners.

NBA Champions
1977 - Portland Trail Blazers
-------------------------------------------------------------

SuDoku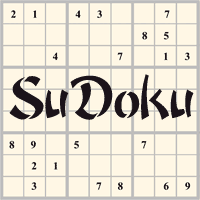 The object is to insert the numbers in the boxes to satisfy only one condition: each row, column and 3x3 box must contain the digits 1 through 9 exactly once. What could be simpler?
http://leasingnews.org/Soduku/soduko-main.htm
--------------------------------------------------------------

Daily Puzzle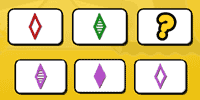 How to play:
http://www.setgame.com/set/puzzle_frame.htm
Refresh for current date:
http://www.setgame.com/set/puzzle_frame.htm
--------------------------------------------------------------


http://www.gasbuddy.com/
http://www.gasbuddy.com/GB_Map_Gas_Prices.aspx
http://www.gasbuddy.com/GB_Mobile_Instructions.aspx
--------------------------------------------------------------

Weather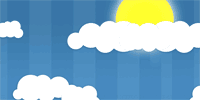 See USA map, click to specific area, no commercials
--------------------------------------------------------------

Traffic Live---
Real Time Traffic Information
You can save up to 20 different routes and check them out with one click,
or type in a new route to learn the traffic live
--------------------------------