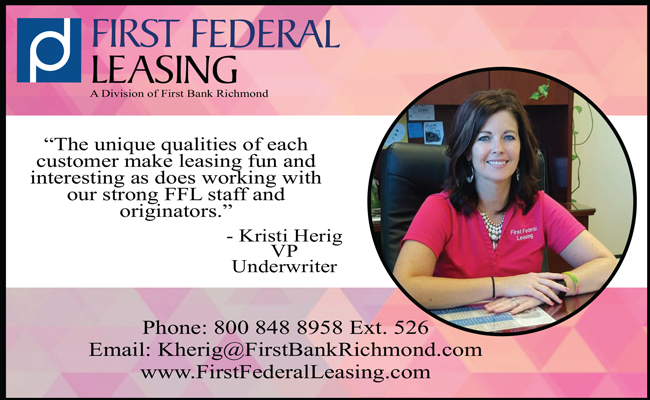 Friday, June 19, 2020


Today's Leasing News Headlines

Correction--Adopt-a-Dog
First Why?
New Hires/Promotions in the Leasing Business
and Related Industries
Unemployed due to FinTech
Career Crossroads---By Emily Fitzpatrick/RII
Remember the Good Old Days
Cartoon
Companies who notify lessee in advance of lease expiration
Updated
COVID-19 downturn hits lending industry
By Ken Hurwitz, Blue Chip Leasing Corp
American Pride Hits New Low
Chart
Canadian Marijuana Oil Exports Jump 500% in 2019
CannabisNewsWire
NFIB Member Testifies Before U.S. Senate Finance Committee
on Impact of Unemployment Insurance on his Small Business
Courtship of Eddie's Father/National Lampoon's Vacation
Nothing is Common/Finding Nemo/Somewhere
Father's Day Films by Leasing News Fernando Croce
Coonhound
Brewster, Massachusetts Adopt-a-Dog
North Mill Equipment Finance Webnair
Meet the Funder June 24, 2020 3:00pm ET
News Briefs---
Unemployment claims top 1 million for the 13th straight week
Another 1.5 million applied for state unemployment benefits last week
Californians must wear masks outside home
under new state order
AT&T plans to cut 3,400 technician and clerical jobs
shut more than 250 AT&T Mobility/Cricket Wireless stores
American Airlines May Be The First Airline Bankruptcy,
But It Will Not Be the Last
Carnival loses $4.4 billion
as coronavirus sinks cruise industry
Fauci warns of 'anti-science bias'
being a problem in US
US Upfront TV ad spending will dip $5.5 billion
for 2020-2021 season
Tesla worker who criticized coronavirus safety measures
receives termination notice
Small Businesses Get Easier Path to Relief-Loan Forgiveness
New law loosened many terms of Paycheck Protection Program

You May have Missed---
Willie Brown: 'Defund the police'
is bad policy, terrible politics
Broker/Funder/Industry Lists | Features (wrilter's columns)
Top Ten Stories Chosen by Readers | Top Stories last six months
www.leasingcomplaints.com (Be Careful of Doing Business)
www.evergreenleasingnews.org
Leasing News Icon for Android Mobile Device
Sports Brief----
California Nuts Brief---
"Gimme that Wine"
This Day in History
SuDoku
Daily Puzzle
GasBuddy
Weather, USA or specific area
Traffic Live----
######## surrounding the article denotes it is a "press release," it was not written by Leasing News nor has the information been verified. The source noted. When an article is signed by the writer, it is considered a "byline." It reflects the opinion and research of the writer.


[headlines]
--------------------------------------------------------------
Correction--Adopt-a-Dog
First Why?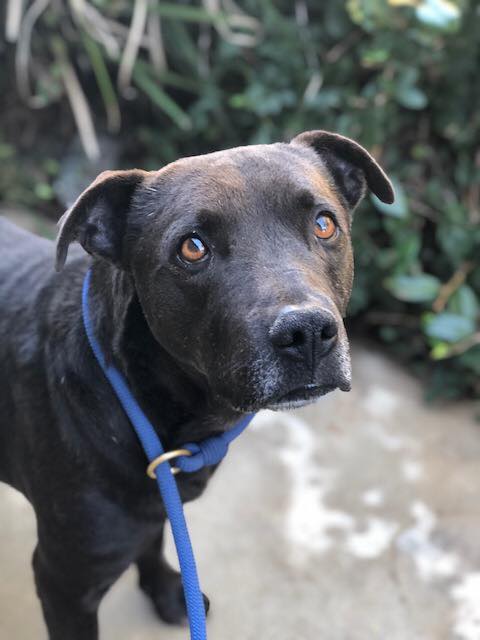 The early edition of Leasing News edition that contained the "Adopt-a-Dog" did not load the photo of Bolt.
This Leasing News feature is widely read and we were informed of this right away. Since it was a unique story, important, the photo is now included with the entire story as it may not have been read.
Editor
Labrador Retriever/Mixed
San Diego, California Adopt a Dog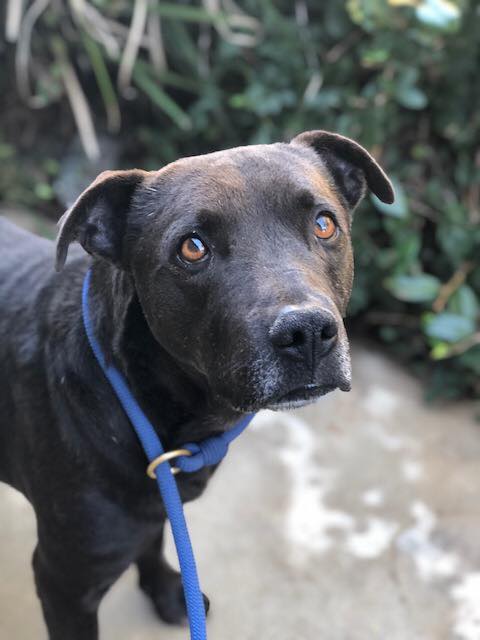 Bolt
Brown/Chocolate
5 years old, 1 month
60 pounds
Good with Dogs,
Good with Adults,
Eager to Please
Even-tempered
$250 Adoption fee
Forever Home Wanted: Meet Bolt!
...Oh, where to begin...Bolt came to us from the San Bernardino City Shelter. You see...he was left behind when his family moved and for 2 years, Bolt lived on his street waiting for them to come back...they never did. The neighbors fed him and he would play with some of the local kids and dogs, but over time everyone knew he needed off the streets. It took a few weeks but one of the AC's was able to befriend Bolt and he was taken to the shelter. There he sat...no one was adopting him and there was no rescue interest. No one wanted to give him the helping paw he needed...well, we shouldn't say no one...
Bolt broke our volunteers heart...we knew he was a great dog, he was dealt a crappy hand and deserved a chance. We knew he needed professional help to trust again and just putting him in a foster home wasn't going to work and regular boarding was out of the question. Bolt was sick when he first came in so he was in medical boarding for a few weeks and then after that he went to our good friends at For a Civilized Dog in Newport Beach for board and train. The staff immediately fell for Bolt's sweet and sensitive personality. Over the last few months Bolt has done amazing! We are so proud of him.
Bolt has learning to be comfortable in a home again. He is AMAZING on the leash, walks right by your side and wants to please. He knows his commands, is good with other dogs out and about and just loves human companionship. He bonds quickly and once he does he has a very loving, fun and adorable personality. Bolt is going to need an adopter/foster who will be patient and give him the time he needs to bond, it won't take long and the reward of Bolt in your life will be priceless. Bolt is a very special dog to all of us and we want to make sure he is never left alone again.
Email dogs@labradorsandfriends.org or fill out our online application:
Adoption Application:
https://www.labradorsandfriends.org/forms/form?formid=1771
Labradors Friends Dog Rescue
2307 Fenton Parkway #107-160
San Diego, CA. 92108
(No Dogs here)
Phone
(619)990-7455
Email
dogs@labradorsandfriends.org
[headlines]
--------------------------------------------------------------
New Hires/Promotions in the Leasing Business
and Related Industries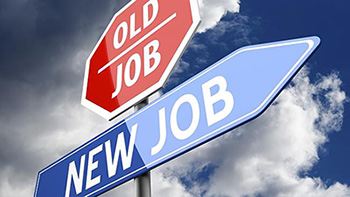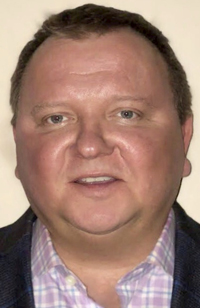 Jeremy Borkowski was hired as Chief Commercial Officer, Auxiiior Capital Partners. He is located in Exton, Pennsylvania. Previously, he was Managing Director, Corporate Finance, Crestmark (June, 2019 - May, 2020); Senior Director, PNC (August, 2015 - June, 2019); Senior Vice President, GE Energy Financial Services (September, 1994 - September, 2014). He joined ITT Capital Finance 1992 as Analyst, promoted 1993, Credit Analyst; Commercial Credit Analyst, Continental Bank (1991 - 1993). Volunteer, SBA Small Business College. Education: Saint Joseph's University, BS, Finance (1987 0 1881). https://www.linkedin.com/in/jeremy-borkowski-6372384/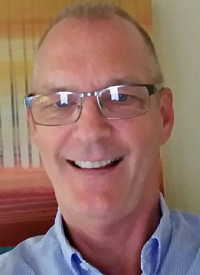 Ryan Coppens was hired as Vice President, Specialty Finance, Seacoast Bank, Jacksonville, Florida. Previously, he was Vendor Program and Transaction Manger, SunTrust Equipment Finance & Leasing Corporation (December, 2012 - April, 2020); Vendor Program Manager, CIT (April, 2006 - October, 2012); Director of Marketing & Sales Administration, GATX (2000 - 2006). Education: Indiana University Bloomington. Business Administration. https://www.linkedin.com/in/ryan-coppens/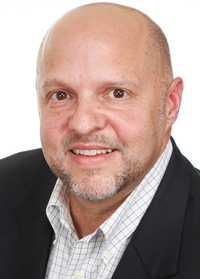 Gene DiStefano was promoted to Business Development Manager, ENGS Commercial Finance, Co., a subsidiary of Mitsubishi UFJ Lease and Finance, Birmingham, Alabama. He is located in Jacksonville, Florida. He joined the firm June, 2020 as Business Development Manager. Previously, he was National Finance Sales Manager, US, Alliance Laundry Systems, LLC (June, 2019 - June, 2020); Vice President, Equipment Finance Business Banking, Wells Fargo (2017 -2019); Healthcare, Construction, and Industrial Equipment Finance, CIT (2012 - 2016); Healthcare Financial Services Sales Executive, KARl STORZ Endoscopy-America, Inc. (2010 - 2012); Healthcare Finance Manager, Olympus Corporation of the Americas (2007 - 2010); Healthcare Finance Specialist, Middle Ticket, Philips (1999 - 2007); Healthcare Program Manager, DLL (1999 - 2007); Major Account Executive, Vendor Financial Services, Advanta (1995 - 1999); Credit Analyst, Checkpoint Systems (1993 - 1995); Petty Officer, US Navy (1983 - 1987). Volunteer: Guana Tolomato Matanzas National Esturaine Reserve (March, 2016 - Present). Volunteer, Beaches Habitat for Humanity (February, 2018 - Present). Education: Widener University. Bachelor of Arts (B.A.) https://www.linkedin.com/in/genedistefano/


Tom Forbes was promoted to Executive Vice President & Chief Sales Officer, Wintrust Commercial Finance, Frisco Texas. He joined the firm June, 2015, Senior Vice President, Capital Markets. Previously, he was Head of Global Capital Markets & Solutions Finance, Caterpillar Financial (April, 2012 – March, 2015); promoted from Manager of Global Capital Markets, Financial Services, Doosan Infracore Construction Equipment (February, 2009 – September, 2010); Prior, he was Managing Director, ORIX USA Corporation (August, 2004 – May, 2008); Vice President of Business Development, GE Commercial Finance (2002 – 2004); Senior Vice President, CIT (April, 1993 – October, 2001); Assistant Treasurer, Forsythe McArthur Associates (April, 1990 – April, 1993); Commercial Banker , UJB (January, 1988 - April, 1990). Education: Purdue University, BA, Communications and Management (1984 – 1987); Northwestern University - Kellogg School of Management, Executive Development Program (1999). Cornell University. High-Performance Leadership Certificate, Organizational Leadership (2018).
https://www.linkedin.com/in/tom-forbes-1bb8261/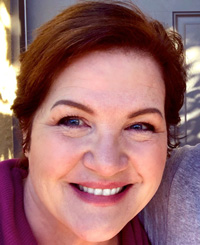 Patty Mascaro was hired as Vice President, Healthcare Business Development, Dext Capital, Lake Oswego, Oregon. She is located in Sarasota, Florida. Previously, she was Director, National Accounts, Healthcare Finance Group, Marlin Capital Solutions (February, 2012 - June, 2020); National Sales Manager, VFG Healthcare Finance Division, VFG Leasing and Finance (March, 2010 - February, 2012); Region Sales Manager, Creekridge Capital (now Hitachi Capital America Vendor Services) (July, 2008 - March, 2010); Finance Services Account Manager, Healthcare Financial Services, GE Commercial Finance (July, 2007- July, 2008); Region Sales Manager, US Express Leasing (now TIAA Equipment Finance) (May, 2004 - July, 2007); District Sales Manager, Wells Fargo Financial (August, 2003 - May, 2004); District Sales Manager, DLL (September, 1999 - August, 2003). Education: University of Pittsburgh, B.S., Psychology, Sociology Minor (1983 - 1986). Graduated Cum Laude. Purdue University,
Psychology, Sociology Minor (1982 - 1983). https://www.linkedin.com/in/pattymascaro/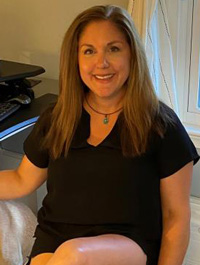 Lisa Monteleone-Haught was hired as Senior Business Development Manager, NewLane Finance, Philadelphia, Pennsylvania. She is located in Pitman, New Jersey. Previously, she was at Marlin Business Services, starting April, 2012 as Business Development Manager; promoted 2015, National Account Executive; promoted August, 2016, Capital Loan Specialist; promoted January, 2019, Senior Business Development Manager. General Manager, Carlan Ice Sports (October, 2008 - April, 2012). Education: The Real Estate School, Cherry Hill, New Jersey. NJ Real Estate Agent, New Jersey Real Estate (1998). The Art Institute of Philadelphia. Associate' degree, Fashion, Merchandising (1987 - 1989). Graduated with Honors.
https://www.linkedin.com/in/lisa-monteleone-haught-74919255/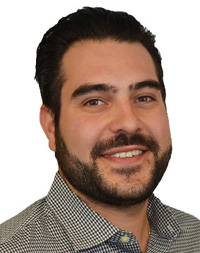 Stauss Paulos was hired as Executive Vice President of Sales at VFI Corporate Finance, a Utah equipment-leasing company "...primarily involved in leasing capital assets throughout North America. Previously, he was at the LendingClub, starting April, 2019, Customers Development Manger, Auto; promoted October, 2019, Manager, Auto Operations; promote February, 2020, Senior Manager, Auto Operations. He joined JCO Financial July, 2013, as Senior Portfolio Manager; promoted October, 2015, Director of Operations. He was at Mark Miller Subaru, starting April, 2013, Customer Loyalty Coordinator; promoted July, 2013, Customers Relations Manager. He began his career at Clear Link, August, 2010, as Senior Quality Assurance Analysts; promoted August, 2011, Quality Assurance Training Manager. Volunteer: Board Member and Secretary, Special Olympics, Utah (January, 2016 - September, 2016). Education: University of Utah. Bachelor of Arts (BA), Economics (2007 - 2012).
https://www.linkedin.com/in/stauss-paulos-50b97568/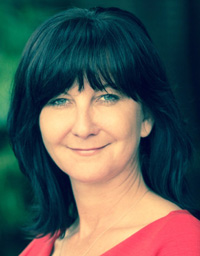 Margaret M Springuel was hired as Director, White Oak Equipment Finance, San Francisco, California. Previously, she was Vice President of Credit, CIT (March, 2017 - May, 2020); Senior Financial Analyst (Consultant), Stotle, Inc (September, 2016 - March, 2017); Director, Senior Credit Manager, NXT Capital (2015 - 2016); Vice President, Sr. Risk Analyst, GE Capital (2008 - 2015). She joined Merrill Lynch Capital 2004 as Assistant Vice President; promoted 2005, Vice President, Equipment Finance. Credit Officer, LaSalle Bank NA (1997 - 2004). License: ABN AmRo Banker/Loan Officers Credit Training Program. Volunteer: Member, University of Chicago Cancel Research Foundation Auxiliary Board (May, 2011). Education: University of Illinois at Chicago. Bachelor's Degree, Finance and Marketing. https://www.linkedin.com/in/margaret-magda-springuel/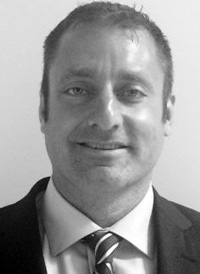 Stephen Sullivan was promoted to Head, Equipment Management Group, Wells Fargo. He is located in Danbury, Connecticut. He joined the bank March, 2016, Equipment Management Leader, Portfolio Management, Remarking, Policy and Analytics. Previously he was at GE Capital, starting September, 1995, Portfolio Accounts Manager/Litigation Specialist/Collections Specialist; promoted September, 1999, Account Manager/Sr. Account Manager, Asset Management; promoted April, 2002, Portfolio Manager, Asset Management; promoted August, 2005, Portfolio Leaders, Asset Management. Education: Sacred Heart University, MBA, Finance (1995 - 1998). Western Connecticut State University, Bachelors, Accounting, Justice & Law Administration (1991 - 1995). https://www.linkedin.com/in/stephen-sullivan-422a5311/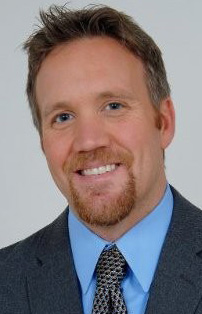 Gary Wall was hired as Vice President, Vendor Relationship Manager, Dext Capital, Lake Oswego, Oregon. He is located in Marlton, New Jersey. Previously, he was Vice President, Business Development Officer, Healthcare, Citizens Bank (2018 - 2019); Northeast Regional Manager, Financial Services, Henry Schein (November, 2008 - May, 2018); Program Manager, Healthcare, TIAA Bank (2018); Regional Manager, Assistant Vice President, Healthcare Finance, Citi (2004 - 2008); Dealer Service Representative, Canon Financial Services, Inc. (2002 - 2004); Account Executive, Canawill (2000 - 2002). Volunteer: Coach, Flyers Youth Special Hockey Program (October, 2015 - Present). Head Coach, Marlton Recreation Council, Street Hockey (November, 2015 - Present). Team Lead/Light the Night Walk, The Leukemia & Lymphoma Society (October, 2013 - October, 2015). Participant, Alex's Lemonade Stand Foundation (July, 2013 - July, 2016). Education: B.S. Business Management (1996 - 2000). Activities and Societies: Men's Track & Field Team. https://www.linkedin.com/in/garrywall/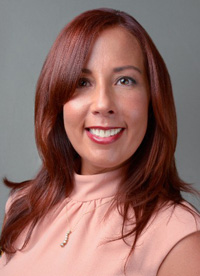 Sarah Williams was hired as Vice President of Sales at Viva Capital Funding, El Paso, Texas. She is located in Santa Teresa, New Mexico. She joined Triumph Business Capital, June, 2018, as Vice President, Sales Manager. She started at Interstate Capital Corporation June, 2005, as Account Manager; promoted October, 2009, Business Development Officer; promoted December, 2010, Director of Business Development. Licenses: Certified Account Executive in Factoring. International Factoring Association (IFA). Volunteer Experience. Girl Scout Troop Leader, El Paso, Texas (September, 2012 - President). Education: University of Phoenix, Business Administration, Finance, General, 4.0 (2011 -2013). Activities and Societies: Delta Mu Delta Business Honor Society. https://www.linkedin.com/in/sarah-williams-17a766a/



[headlines]
--------------------------------------------------------------
Unemployed due to FinTech
Career Crossroads---By Emily Fitzpatrick/RII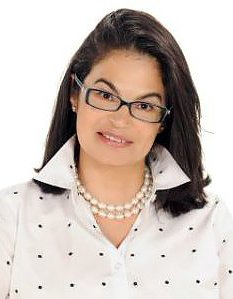 Question: Emily, I am unemployed … The Financial Technology move cost me my job. I was in a lease administration role before I was laid off because of moving to #######. I am having a hard time finding a position in the Equipment Leasing Industry – what would you suggest?

Answer: I am sorry to hear that you are having difficulty finding a new position … many are in the same predicament as Financial Technology is automating operations.
I am confident that you have skills that are transferable from industry to industry – do some research in determining what other industries you may be interested in.
Additionally, you may want to develop your resume geared towards those industries; each version should focus on your transferable skills. This will lead to a few versions of your resume – that is okay.
In the meantime, brush up on your skills … e.g. take some classes, sign up for designations (CLFP) within the industry – this will make you more marketable. Be open to consulting work or part-time opportunities which future employers will consider and admire.

Don't forget to NETWORK with:
· Recruiters
· Staffing agencies (typically for consulting / temp work)
· Previous co-workers
· Previous managers
They may be aware of openings coming available …
I wish you luck and if you need more assistance, please feel free to contact me.
Emily Fitzpatrick
Sr. Recruiter
Recruiters International, Inc.
Phone: 954-885-9241
Cell: 954-612-0567
emily@riirecruit.com
www.riicareer.com

Invite me to Connect on LinkedIn
www.linkedin.com/pub/emily-fitzpatrick/4/671/76
Also follow us on Twitter #RIIINFO
https://www.pinterest.com/recruitersinter/rii-career-services/

Career Crossroads Previous Columns
http://www.leasingnews.org/Conscious-Top%20Stories/crossroad.html
[headlines]
--------------------------------------------------------------
[headlines]
--------------------------------------------------------------
Companies who notify lessee in advance of lease expiration
Updated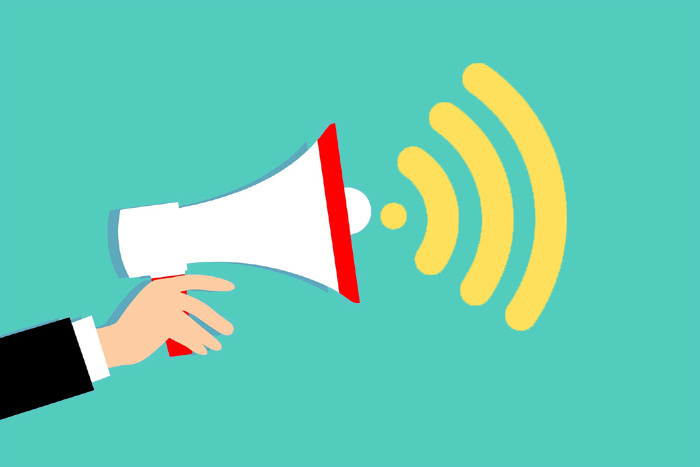 These companies do not use language to confuse, perhaps to deceive, with the result an automatic continuation for an additional twelve months of payments. They do not invoke the twelve months on a $1.00 purchase option or an Equipment Finance Agreement.
In its editorial of June 30, 2011, Leasing News recommends that the equipment lessor send a certified letter with return receipt; however, at this time, the acceptance of the word of the president of the company will be accepted until proven otherwise. http://leasingnews.org/archives/Jun2011/6_30.htm#editorial
Advantage Funding
Agility Ventures LLC
Allegiant Partners
American Leasefund, Inc.
BancLease Acceptance Corporation
Bank of Ozarks Leasing
Bankers Capital
Bank of the West, Indirect Equipment Finance
Black Rock Capital
BSB Leasing
Calfund
Capital Technology & Leasing, LLC
Cobra Capital, LLC
Dakota Financial, LLC
Direct Capital
eLease
Financial Pacific Leasing
Forum Financial Services, Inc.
Gonor Funding
GreatAmerica Financial
Innovative Lease Services, Inc.
Lease-$mart

Madison Capital
Macrolease Corporation
Manufacturer's Lease Plans, Inc
Mesa Leasing
Maxim Commercial Capital
(Microfinancial)/TimePayment
Mount Pleasant Capital
National Machine Tool Financial Corporation
Navitas Lease Corp.
Northwest Leasing Company
P&L Capital Corporation
Pacifica Capital
Padco Financial Services
Pawnee Leasing Corporation
Southern California Leasing, Inc
Specialty Funding, Albuquerque, New Mexico
Standard Professional Services, LLC
Stoddard & Associates
TEAM Funding Solutions

Full List
http://www.leasingnews.org/Pages/lease_expiration.html


[headlines]
--------------------------------------------------------------
COVID-19 downturn hits lending industry
By Ken Hurwitz, Blue Chip Leasing Corp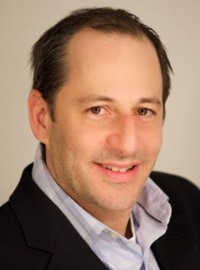 At this time of year I would normally write a column about lending against a used machine tool, getting organized for a busy fall, or the steps required to successfully arrange for equipment lease financing.
Over the years I also have spent time writing about preparing for a tradeshow visit, but, as I sit here now and critically think about it, I have great difficulty envisioning attending any type of show in the near future.
The world has changed during the last few months, and this year has been anything but normal. Clearly, we are in unprecedented times, and it has been an incredibly difficult year from myriad perspectives.
The leasing industry has changed in a very short amount of time and COVID-19 has affected both credit adjudication and borrowing. There is no doubt this industry, like pretty much every other, has seen some significant changes recently. And although it is still a very fluid and dynamic situation, the following areas are easy to identify.
1. Effect on Existing Lease Approvals
The first thing that happened in mid-March, when a good portion of the country went on lockdown, was that lenders started to re-evaluate approvals that already had been processed.
When an application is approved, it normally is good for 90 days. But when the lockdown started, there were many lease approvals out in the marketplace that had been adjudicated without taking into consideration whether the business would still be operating, what capacity it would be operating at, and, most important, whether it was considered "essential" from a federal/provincial government perspective.
Credit departments immediately started reviewing their decisions and, in some cases, began declining applications that previously had been approved.
In all the years I have worked within the manufacturing industry, whether it was as a machine tool seller or an equipment leasing representative, there have been just a few times when I have seen this type of behaviour from lenders.
Adjustments were made in 2001 after the 9/11 tragedy and then again in 2008 because of issues within the global financial markets. In both those cases, it took months before the changes had any effect in the marketplace.
This time it seems the market adjustments came in the matter of a few days or, at the most, weeks. What also happened was that lenders started to become very discriminating with respect to the assets that they would finance. This means that even if there was no concern with borrowers' credit profiles, some approvals were no longer being honored because the lender had second thoughts about the asset and its perceived value.
The first thing I did was alert my clients to hold any deposits or commitments to a seller until I was able to reconfirm their credit approval.
2. Need for Additional Information
Lenders that started re-evaluating existing approvals began to request additional information.
These requests usually asked borrowers to run interim financial statements for the current year. The lenders were trying to figure out what effect the slowdown was going to have on the borrowers' business. While interim statements can't show this directly, they can provide a sense of comfort that the business was healthy and sufficiently capitalized to handle a disruption.
Other lenders also placed phone calls directly to the prospective client so they could hear firsthand if the business was considered "essential" and how the borrowers felt COVID-19 would affect them going forward. In many cases, they also asked borrowers to lay out, in specific terms, the reasoning for adding new equipment at this time and how it will add to bottom-line profitability.
3. Request Additional Documentation
Another immediate change was that many funders started requesting additional documentation to be signed beyond the standard lease agreement paperwork.
This demand was a reaction to when businesses were forced to shut down and existing customers began to request lease payment defererrals. These requests came in at such high volumes that many funders set up separate email addresses and phone numbers to handle the volume of these customer service calls, which had doubled from a normal month.
Funders then realized that additional paperwork should be signed so there was a clear acknowledgement that if new funding was booked in April, that there would be no request for a deferral of the payment on May 1, or anytime thereafter.

I had customers with machines on order that had not been funded yet because they had not been delivered and I had to have this new acknowledgement signed. Even as business has continued, when I submit and receive lending approvals, this new document is now standard with all of the other paperwork.
We are now a few months into the economic changes caused by COVID-19 and many manufacturers are weathering the storm. Many of my customers still have requirements for new machine tools or accessories such as CAD/CAM software because they are still busy making parts. Also, some are companies that are retooling because they have landed new business to satisfy the demands for essential products like N95 masks or personal protective equipment for front-line workers.
There is no doubt that we are in uncharted territory but it is very important to take a moment to note the changes within the marketplace and understand how to handle them.
Ken Hurwitz is senior account manager, Blue Chip Leasing Corp., 416-614-5878, www.bluechipleasing.com.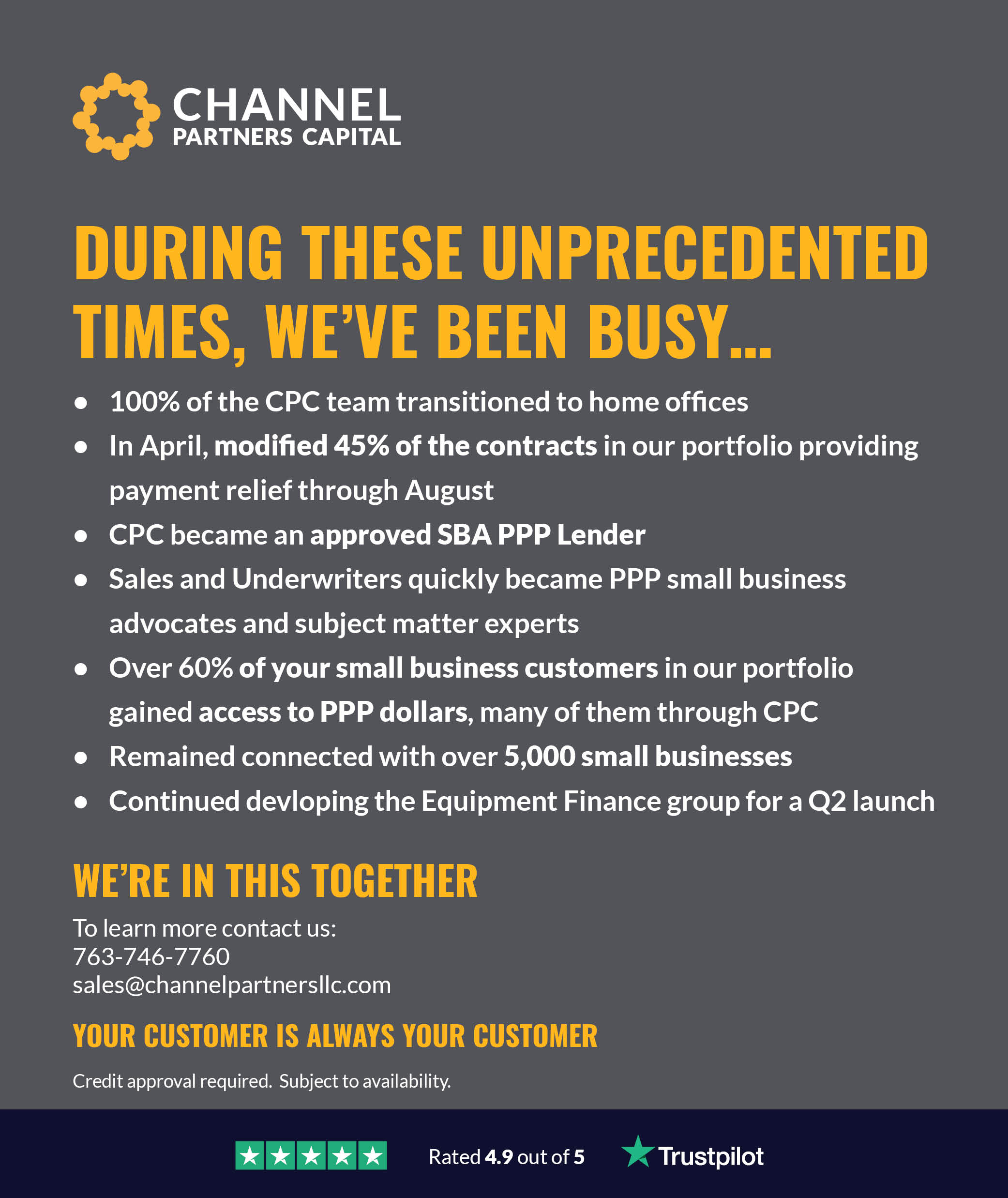 [headlines]
--------------------------------------------------------------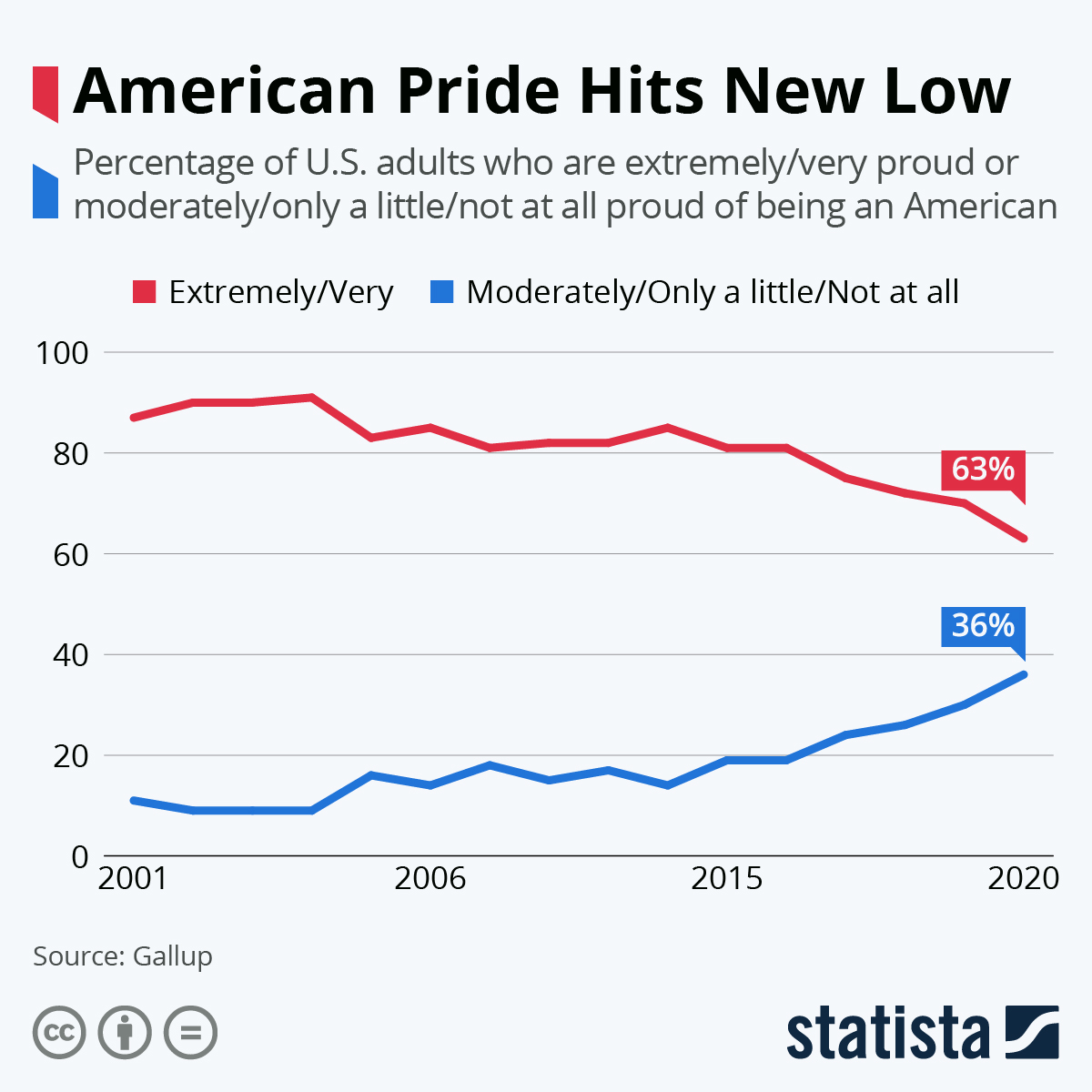 Americans' pride in their country has steadily fallen since Gallup started conducting their poll on the subject in 2001. Now, national pride in the U.S. has plummeted to an all-time low for the poll, as fewer Americans say they're extremely proud to be an American.
In new data for 2020 in Gallup's national pride poll, Americans who felt extremely or very proud of their country fell from 70 percent in 2019 to 63 percent in 2020. This continues the spiral in pride since Donald Trump took office, where national pride has fallen by 12 percentage points.
In terms of partisanship, Democrats have predictably seen the largest drop in national pride. Only 24 percent of Democrats responded that they were extremely proud of their country in 2020 – up two points from 2019 but down over 16 points since 2017. Republicans saw the largest drop in extreme national pride in 2020, going from 76 percent to 67 percent.
National pride, like many other topics in the U.S., has become intertwined in political polarization, culminating in a record 54-point gap in feelings of extreme pride between Republicans and Democrats in 2019.
Other demographics show that older Americans are more likely to have extreme pride in the U.S. when compared with younger ones, while men were much more likely than women to have extreme national pride. Perhaps unsurprisingly given today's social climate, white Americans were two times more likely than nonwhite Americans to have extreme feelings of national pride.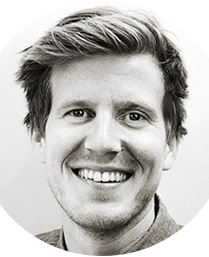 By Willem Robert, Editor, Statista

[headlines]
--------------------------------------------------------------
Canadian Marijuana Oil Exports Jump 500% in 2019
CannabisNewsWire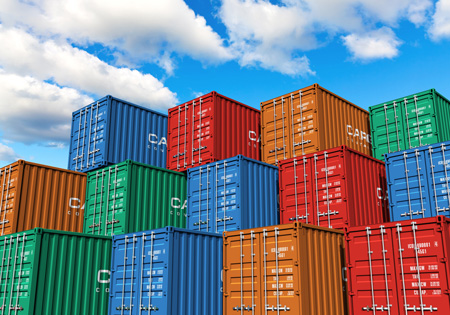 Canada has made great inroads into the nascent global cannabis industry. As public opinion slowly turns in favor of cannabis, a handful of countries, including Canada, have legalized either medical and adult-use cannabis or both. The Great White North is among the biggest exporters of medical marijuana oil in the world, and according to data from Health Canada, Canadian-produced medical marijuana oil reached more international shores than ever last year.
In 2019, cannabis oil exports were approved for export to at least 17 countries for medical and scientific purposes, but the bulk of the exports involved only a few countries. Overall, 1181 gallons of cannabis oil products were exported for medical and scientific use, and 90% went to three countries. Australia imported roughly 977 gallons of Canadian-made marijuana oil while Germany and Denmark imported 173 gallons and 74 gallons, respectively. The remaining 120 gallons of cannabis oil was shipped to 10 or more countries.
Last year's shipments were almost five times more than the 202 gallons exported from Canada in 2018. Marijuana oil exports in 2019 also exceeded the 8,245 pounds of dried cannabis exported from Canada in 2019. According to Sarah Seale, CEO of Toronto-based Seale & Garland Consulting and a partner at Cannabis Global Consultants, medical cannabis oil is more readily used in medical products and this makes it more sought after overseas. "There's a wider market, a higher price point, and it's a little bit easier to import and export it when you're dealing with oil," she says.
Although Canada has had great success with the global medical marijuana export market, fellow progressive countries like Jamaica, Australia, Portugal, and Colombia are itching to jump into the market as well. Despite the threat of increased competition, Seale believes Canadian companies will continue enjoying their advantage but only if they play their cards right. "Anybody looking to export now is going to be looking at paths that are already open. Canada has the opportunity of looking at the paths that aren't open yet and making provisions to be the first one in the door in those markets as well."
Co-founder and CEO of Toronto-based regulatory consulting firm CannaDelta Sherry Boodram says that some countries that have recently legalized cannabis are looking to meet demand through imports before their systems for domestic production are up and running. "A lot of countries don't have provisions in place to produce dried flower and oil products, so they're going to look at other countries to obtain those product formats."
This data is likely to be of great interest to sector players like Plus Products Inc. (CSE: PLUS) (OTCQX: PLPRF) who would also relish the opportunity to get a larger piece of the international market for cannabis products.


[headlines]
--------------------------------------------------------------
##### Press Release ############################
NFIB Member Testifies Before U.S. Senate Finance Committee
on Impact of Unemployment Insurance on his Small Business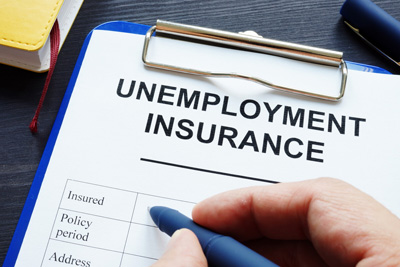 NFIB member Les Neilly, owner of Neilly Canvas Goods in Pittsburgh, testified before the United States Senate Finance Committee about the challenges his small business is facing as a result of the additional $600 per week pandemic unemployment compensation enacted as part of the Coronavirus Aid, Relief, and Economic Security (CARES) Act.
Neilly notes that, "I know I am not alone as countless other small business owners have had similar experiences."
Neilly's business manufactures tarps for trucks and awnings. It was considered essential under Pennsylvania Governor Tom Wolf's shutdown of non-essential businesses; however, not enough orders from their customers meant that Neilly was faced with having to lay off all of his workers.
As business orders began to come back in gradually, Neilly's employees (who make between $14.00 and $21.25) were called back in over a period of several weeks.
"Some employees were called back but were frustrated because those still on unemployment made more than they did due to the extra 600 dollars a week, and they didn't have to get up to go to work," said Les Neilly. "The higher unemployment compensation created resentment and was very disruptive just as we were trying to come back from such economic hardship and keep the business going."
The additional unemployment benefits intended to help small businesses were hurting Neilly's. His employees made more off the job than they would while working.
Neilly stressed that, "Congress should not pay people more on unemployment than they make in a 40-hour workweek. I am also concerned that small businesses may be saddled with high unemployment taxes due to the surge in unemployment when we can least afford it."
NFIB opposes the extension of the additional $600 pandemic unemployment insurance.
Courtney Titus Brooks, NFIB's Federal Government Relations Manager, also notes that, "Unfortunately, the CARES Act has created a perverse incentive for workers to continue collecting unemployment insurance if they can be paid more not to work. Small business owners should not be put in a position where they have to compete with unemployment insurance to reopen their doors."
This expanded unemployment benefit is scheduled to expire at the end of July. However, Congress may consider another COVID-19 response package before then.
### Press Release ############################
[headlines]
--------------------------------------------------------------
Special Father's Day Edition
By Fernando F. Croce
With Father's Day just around the corner, let every movie buff seize the opportunity to settle down with Dad and a great movie. So check out Netflix for some prime recommendations: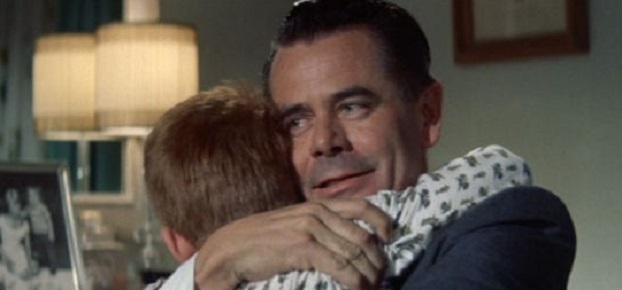 The Courtship of Eddie's Father (Vincente Minnelli, 1963): Though he directed one of the most beloved Father's Day movies, the original "Father of the Bride," Vincente Minnelli also did one of the holiday's most underrated titles, namely this charming family comedy with surprising depths of melancholia. The eponymous Eddie is a six-year-old boy (played by future Oscar-winning director Ron Howard) who takes it upon himself to play matchmaker for his widowed father, Tom (Glenn Ford). His first choice, Dollye (Stella Stevens, in a scene-stealing turn), turns out to have different romantic plans. The sophisticated Rita (Dina Merrill) doesn't get along with Eddie, while the divorcee next door (Shirley Jones) risks going unnoticed. Made with Minnelli's customary style and sensitivity, this suburban heartwarmer brims with laughs and poignancy.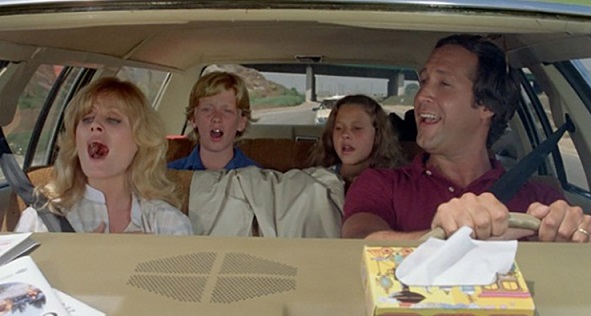 National Lampoon's Vacation (Harold Ramis, 1983): Easily the best of the "Vacation" comedies, the 1983 original hinges on a father's dogged desire to show is family a good time in the face of a litany of mishaps. Said father, Clark Grisworld (Chevy Chase), decides to take his clan—wife Ellen (Beverly D'Angelo) and kids Rusty (Anthony Michael Hall) and Audrey (Dana Barron)—on a cross-country car ride from their Chicago home to the Walley World amusement park in California. Naturally, nothing goes right from beginning to end, ranging from a visit to rustic relatives (including a memorable Randy Quaid) to the appearances of a mysterious blonde in a Ferrari (Christine Brinkley). Nimbly directed by Harold Ramis ("Caddyshack"), the film seasons familiar jokes with ribald abandon and spirited performances.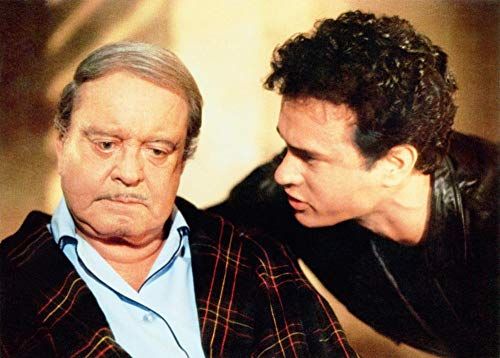 Nothing in Common (Garry Marshall, 1986): Alternating between acerbic comedy and sentimental drama, this family tale is worth watching for the pleasure of seeing Tom Hanks and Jackie Gleason as father and son. Hanks stars as David Basner, a breezy advertisement executive blissfully unconcerned with adult responsibilities. His life is suddenly changed when he finds out that his parents, Max (Gleason) and Lorraine (Eva Marie Saint), have filed for divorce after decades together. Finding himself going between his gruff father and emotionally fragile mother, David must deal with the duties he had long avoided. But will this bring him and Max closer together, or pull them even farther apart? Directed by dramedy veteran Garry Marshall, the movie unfolds like a male version of "Terms of Endearment."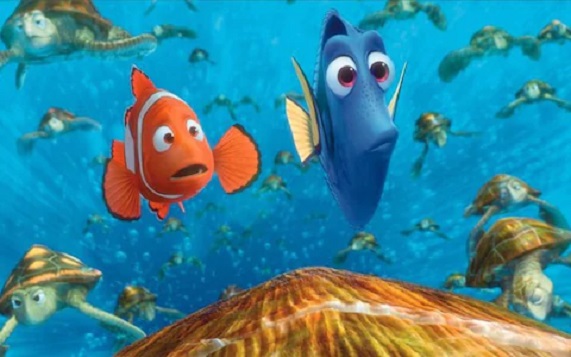 Finding Nemo (Andrew Stanton, 2003): One of Pixar's most beloved animated features, Andrew Stanton's hugely popular computer-animated comedy-adventure is, among other things, a heartening view of parental dedication that's perfect for Father's Day. Set in the endless blue of the ocean, the story follows Marlin (voiced by Albert Brooks), a timid clownfish who desperately looks for his lost son Nemo (Alexander Gould). Captured by a fishing boat and taken to Sydney, Australia, Nemo finds himself in a dentist office's aquarium presided over by the eccentric Gill (Willem Dafoe). Meanwhile, Marlin ventures into the ocean's most colorful and dangerous corners with the help of the delightfully forgetful Dory (Ellen DeGeneres). With shimmering visuals, engaging characters, and lessons about family and perseverance, the movie showcases Pixar at its peak.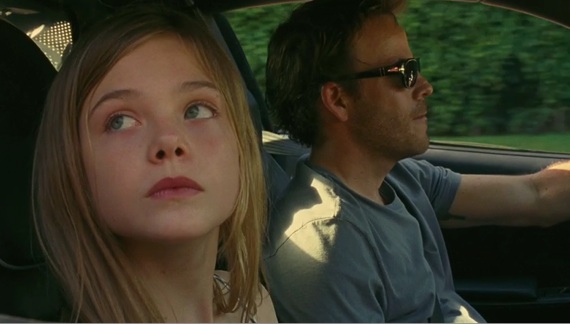 Somewhere (Sofia Coppola, 2010): Following the colorful excess of "Marie Antoinette," director Sofia Coppola revisits her "Lost in Translation" themes with this minimalistic, poignant tale about the emptiness of celebrity. Set largely in L.A.'s famous Chateau Marmont hotel, it follows Johnny Marco (Stephen Dorff), a Ferrari-driving, melancholy superstar caught in a joyless circle of parties, interviews, and encounters. A ray of light comes into his overcast life in the shape of his 11-year-old daughter Cleo (Elle Fanning), who comes to spend some time with him and, perhaps, renew his long-lost love for life. Handling the bond between estranged father and daughter with a delicate touch, Coppola crafts a heartfelt and cutting vision of human connection and potential redemption that lingers in the mind.
[headlines]
--------------------------------------------------------------
Coonhound
Brewster, Massachusetts Adopt-a-Dog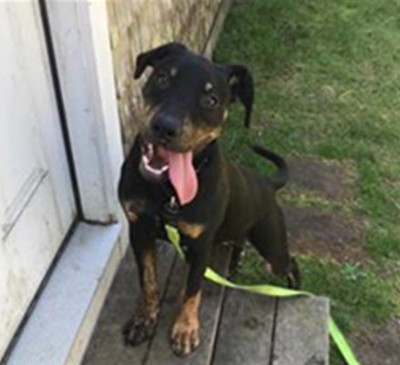 Ronny
ID#A270657
Male
Neutered
Black and Brindle Balck and Tan
In Shelter since May 14, 2020
By Appointment Only due to COVID 19
Shelter Staff made the following comments about this animal:
Meet Ronny!
*Looking for a dog friend!*
*Adoptions are currently by appointment only. Please call 617-426-9170 x305 for more info about Ronny or to schedule an appointment to meet him.*
Ronny is a very handsome, playful adolescent! He is all puppy and is looking for some boundaries at this point. He can be vocal, jumpy, and mouthy when he wants something or when he's playing. Ronny loves to rough and tumble with other dogs. He needs a home with another fun canine playmate to help give him an appropriate outlet for his playful energy!
He also loves to go for walks and is learning more polite leash manners. Ronny has not yet learned appropriate house manners. He likes to chew on anything he can reach, and really needs a home where he can be closely supervised with lots of consistency. It is important for Ronny to learn that toys are for chewing, but furniture and things on counters are to be left alone. In his previous home Ronny would chase wildlife as to try to hurt them - so a home with small animals is a no-go. We don't know his thoughts about cats.
He is very outgoing with new people - new people are new friends to be greeted with jumps and kisses! Because of his rough manners, Ronny is looking for a home with teens and adults who can all participate in his training. He is very food motivated and wants to please, which will make training really fun! He will be a star at obedience classes.
Do you have the time and energy to devote to Ronny?
Animal Rescue League of Boston – Brewster Shelter at (508) 255-1030
Ask for information about animal ID number A270657
Animal Rescue League of Boston
3981 Main Street (Rte 6A)
Brewster, Massachusetts
617) 426-9170
brewster-adoption@arlboston.org
[headlines]
--------------------------------------------------------------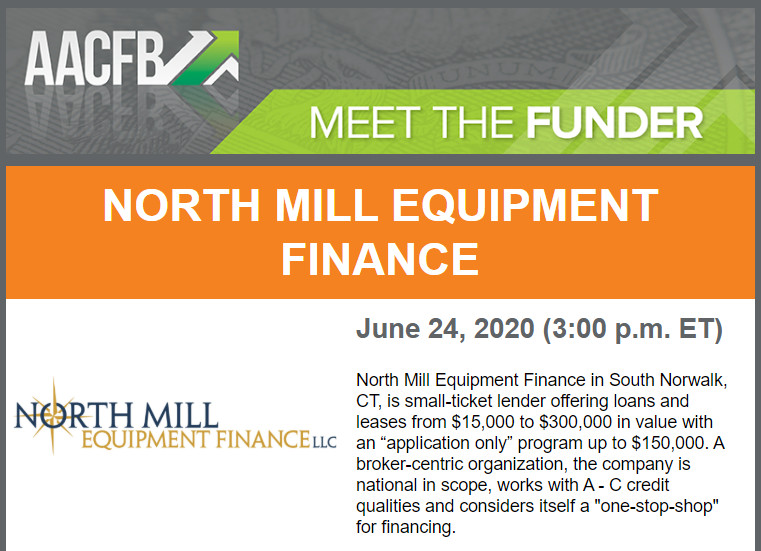 Register here:
https://zoom.us/webinar/register/WN_PFx6ucDxTtiog1Y03P_QoQ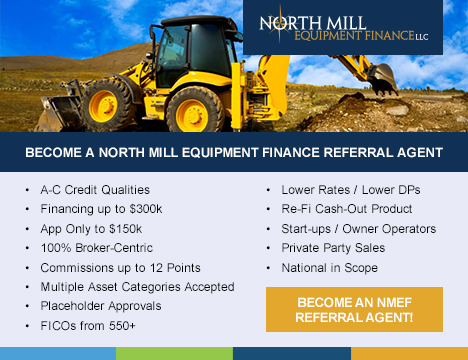 [headlines]
--------------------------------------------------------------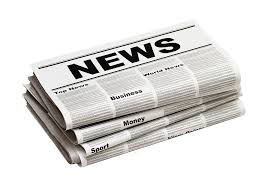 News Briefs----
Unemployment claims top 1 million for the 13th straight week
Another 1.5 million applied for state unemployment benefits last week
https://www.nytimes.com/2020/06/18/business/coronavirus-unemployment-claims-stock-markets.html#link-793cf176
Californians must wear masks outside home
under new state order
https://www.sfchronicle.com/politics/article/Californians-must-wear-masks-outside-home-under-15350084.php
AT&T plans to cut 3,400 technician and clerical jobs
shut more than 250 AT&T Mobility/Cricket Wireless stores
https://www.fiercewireless.com/operators/at-t-to-cut-3-400-jobs-next-few-weeks-cwa?
American Airlines May Be The First Airline Bankruptcy,
But It Will Not Be The Last
https://seekingalpha.com/article/4354359-american-airlines-may-be-first-airline-bankruptcy-will-not-be-last?
Carnival loses $4.4 billion
as coronavirus sinks cruise industry
https://nypost.com/2020/06/18/carnival-loses-4-4-billion-as-coronavirus-sinks-cruise-industry/
Fauci warns of 'anti-science bias'
being a problem in US
https://www.cnn.com/2020/06/18/politics/anthony-fauci-coronavirus-anti-science-bias/index.html
US Upfront TV ad spending will dip $5.5 billion
for 2020-2021 season
https://www.businessinsider.com/tv-ad-spending-will-dip-amid-difficult-economic-conditions-2020-6?
Tesla worker who criticized coronavirus safety measures
receives termination notice
https://www.eastbaytimes.com/2020/06/18/tesla-worker-who-criticized-coronavirus-safety-measures-receives-termination-notice/
Small Businesses Get Easier Path to Relief-Loan Forgiveness
New law loosened many terms of Paycheck Protection Program
https://www.nytimes.com/2020/06/17/business/ppp-small-business-loan-rules.html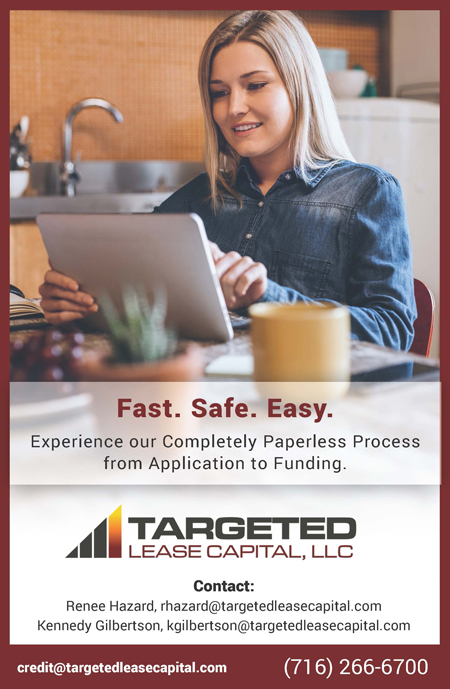 [headlines]
--------------------------------------------------------------


You May Have Missed---

Willie Brown: 'Defund the police'
is bad policy, terrible politics
https://www.sfchronicle.com/bayarea/williesworld/article/Defund-the-police-Bad-policy-terrible-15336586.php
[headlines]
--------------------------------------------------------------

Sports Briefs---
Farewell: After 43 years, sportswriter
Gary Peterson is calling it a day
https://www.eastbaytimes.com/2020/06/18/farewell-after-43-years-sportswriter-gary-peterson-is-calling-it-a-day-2/
Football season 'may not happen,' Fauci says,
unless players are placed in bubble
https://www.sfgate.com/news/article/Fauci-warns-football-season-may-not-happen-15349523.php
All-Pro safety Jamal Adams requests trade
from New York Jets, per reports
https://www.usatoday.com/story/sports/nfl/jets/2020/06/18/jamal-adams-trade-request-new-york-jets-contract/3217880001/
49ers WR Deebo Samuel suffers broken foot, out 12-16 weeks
http://www.theredzone.org/Blog-Description/EntryId/82194/49ers-WR-Deebo-Samuel-suffers-broken-foot--out-12-16-weeks
[headlines]
--------------------------------------------------------------


California Nuts Briefs---

San Francisco tenants break leases in startling numbers,
giving renters upper hand
https://www.sfchronicle.com/business/article/SF-tenants-break-leases-in-startling-numbers-15347851.php
Jobless claims fall amid coronavirus re-openings
Having Limited Impact, Milken Institute Reports
https://www.mercurynews.com/2020/06/18/california-unemployment-jobless-claims-fall-coronavirus-re-openings-economy-tech-layoff-edd-ui-job/?
San Diego home sales plummet to level not seen in nearly 30 years
https://www.sandiegouniontribune.com/business/story/2020-06-18/san-diego-home-sales-plummet-to-level-not-seen-in-nearly-30-years

[headlines]
--------------------------------------------------------------



"Gimme that Wine"

http://www.youtube.com/watch?v=EJnQoi8DSE8
Wineries push to sell wine at Connecticut grocery stores;
Gov. Lamont says he's 'open to it'
https://www.wtnh.com/food/wineries-push-to-sell-wine-at-ct-grocery-stores-gov-lamont-says-hes-open-to-it/
Sommelier Roundtable: Wine Service During Reopening
—What's Changed
https://www.winespectator.com/articles/sommelier-roundtable-wine-service-during-reopening-what-s-changed
IS SLOVENIAN SAUVIGNON BLANC THE NEXT BIG THING?
https://cmsauvignon.com/en/is-slovenian-sauvignon-blanc-the-next-big-thing/?fbclid=IwAR3PrXx4cDrZRiXmc3xtU4bY6hGIS0-HOq6-SpglTgaxBiiR4dWuqRBN6rE
A Voice for Black Winemakers
https://www.winespectator.com/articles/leaders-association-african-american-vintners-discuss-building-diverse-wine-industry
Tammy Kathleen White
https://napavalleyregister.com/lifestyles/announcements/obituaries/tammy-kathleen-white/article_ce88f82b-88ac-5ef9-82b4-e8ea1bea16df.html
Free Wine App
https://www.nataliemaclean.com/mobileapp/

Wine Prices by vintage
http://www.winezap.com
http://www.wine-searcher.com/
US/International Wine Events
http://www.localwineevents.com/
Leasing News Wine & Spirits Page
http://two.leasingnews.org/Recommendations/wnensprts.htm
[headlines]
----------------------------------------------------------------
This Day in History
1497 - The first European to set foot on the North American continent after the Vikings was John Cabot (also spelled Cabot, Cabotto, Caboote, Gabote, Calbot, or Talbot), a mariner who was probably born in Genoa, Italy. In 1496, King Henry VII of England granted Cabot a charter to sail west to Asia and set up a spice-trade monopoly. Cabot's ship, a 70-foot caravel called the Matthew, embarked from Briston, England, on May 27, 1497, and arrived on the coast of Newfoundland---or possibly Maine---on June 24. After planting the English and Venetian flags, Cabot and his men spent a few hours exploring the landing site, then returned to their ship.
According to historians, Christopher Columbus was attempting to follow
Cabot's route; however, he never landed in North America, but in the
what is now called the Caribbean.
http://www.nmm.ac.uk/education/fact_files/fact_cabot.html
http://etext.lib.virginia.edu/journals/EH/EH33/croxto33.html
1579 - The first Christian religious service in English on the Pacific Coast was the Holy Communion service conducted at San Francisco Bay, CA, by the Reverend Francis Fletcher, who read from the Book of Common Prayer of the Church of England. Fletcher was chaplain on Sir Francis Drake's ship, the Golden Hind, during its voyage of cirumnagation from 1577 to 1580. Drake named the place Nova Albion, Latin for New England. A 57 foot marble cross commemorates the event in Golden Gate Park, San Francisco, Ca. There is a controversy this day to where he actually anchored, many think it is Bolinas Bay in Marin County, as his log so indicates, and a plaque so describes (but that is another story). He navigated the North Coast of California.
http://www.longcamp.com/nav.html
1647 - The first woman in America to appeal for the right to vote was Margaret Brent, a niece of Lord Baltimore, the founder of the colony of Maryland. She came to America from England in January, 1638, and was the first woman in Maryland to own property in her own name. She became one of the colony's principal landowners and a person of influence, raising troop of soldiers in 1644. On June 24, 1647, she appealed for the right to vote in the colonial assembly by virtue of her position as secretary to Governor Leonard Calvert, asking for a "place and voyce," but was ejected from the meetings. At the death of Calvert, she became his executor and acting governor, president over the General Assembly, but was refused a voice in the affairs of the government as "it would set a bad example to the wives of the colony." She moved to Virginia in 1650.
http://www.earlyamerica.com/review/1998/brent.html
1675 – In colonial New England, King Philip's War begins when a band of Wampanoag warriors raid the border settlement of Swansee, Massachusetts, and massacre the English colonists there. In the early 1670s, 50 years of peace between the Plymouth colony and the local Wampanoag Indians began to deteriorate when the rapidly expanding settlement forced land sales on the tribe. Reacting to increasing Native American hostility, the English met with King Philip, chief of the Wampanoag, and demanded that his forces surrender their arms. The Wampanoag did so, but in 1675, a Christian Native American who had been acting as an informer to the English was murdered, and three Wampanoag were tried and executed for the crime. King Philip responded by ordering the attack on Swansee on June 24, which set off a series of Wampanoag raids in which several settlements were destroyed and scores of colonists massacred. The colonists retaliated by destroying a number of Indian villages. The destruction of a Narragansett village by the English brought the Narragansett into the conflict on the side of King Philip, and within a few months several other tribes and all the New England colonies were involved. In early 1676, the Narragansett were defeated and their chief killed, while the Wampanoag and their other allies were gradually subdued. King Philip's wife and son were captured, and on August 12, 1676, after his secret headquarters in Mount Hope, Rhode Island, was discovered, Philip was assassinated by a Native American in the service of the English. The English drew and quartered Philip's body and publicly displayed his head on a stake in Plymouth. King Philip's War, which was extremely costly to the colonists of southern New England, ended the Native American presence in the region and inaugurated a period of unimpeded colonial expansion.
1714 - Considered the birthday of Matthew Thornton (1714-1803), signer of the Declaration of Independence, born in Ireland.
http://www.ushistory.org/declaration/signers/thornton.htm
1813 - Birthday of Henry Ward Beecher (1813-87), famous American clergyman and orator, at Litchfield, CT. His dying words were, "Now comes the mystery."
http://www.spartacus.schoolnet.co.uk/USASbeecher.htm
1816 - The cold weather of early June finally gave way to several days of 90 degree heat in Massachusetts, including a reading of 99 degrees at Salem.
1842 - Ambrose Bierce (1842-1914) was born in Meigs County, Ohio. American newspaper columnist, satirist, essayist, short-story writer and novelist, disappeared in the Mexican Revolution. Presumably died in the siege of Ojinega in January, 1914. Strongly influenced by Edgar Allan Poe, whose experiences in the Civil War marked him for life.
http://www.literature-web.net/bierce
http://www.creative.net/~alang/lit/horror/abierce.sht
1846 - Col. Castro's forces from Monterey, under the command of Joaquín de la Torre, fought the "Battle of Olompali" north of San Rafael with Frémont's troops from Sonoma. Two Americans and five or six Californios were killed. (one time home of the Grateful Dead)
http://www.parks.ca.gov/default.asp?page_id=22728
http://www.chezbabcock.com/genealogy/histories/Olompali.txt
1850 - The San Francisco Town Council passed an ordinance for the proper organization of the Fire Department. Rules and regulations were adopted for the first time. Destruction by fire was common in the West, as it was earlier in the East, and having a fire department was paramount for survival in a city due to all the buildings being made of wood and lighted by gas or oil wick.
1864 – Colorado Governor John Evans warns that all peaceful Indians in the region must report to the Sand Creek reservation or risk being attacked, creating the conditions that will lead to the infamous Sand Creek Massacre.
1869 - Abolitionist Mary Ellen "Mammy" Pleasant is named Voodoo Queen of San Francisco. http://www.kn.pacbell.com/wired/BHM/mepleasant.html
1880 - Agnes Nestor (d. 1948) birthday, Grand Rapids, MI. U.S. labor leader. She emerged as the leader of the 1898 women glove-maker's strike in Chicago when she was only 18. The strike victory ended the pay deduction women had to pay for the rental of the machines the women used to sew gloves. A short time later, she led the women into their own union because men did not always support women's needs. She held posts with the International Glove Workers Union for the rest of her life and served as president of the Chicago Women's Trade Union League, 1913-1948. She was a longtime advocate of the eight-hour day that became a reality in 1937. Child labor, minimum wage, maternity-health, and women's suffrage were also part of her life's work.
http://www.kentlaw.edu/ilhs/images/hall/nestor.jpg
http://womenshistory.about.com/gi/dynamic/offsite.htm?site=
http://www.spartacus.schoolnet.co.uk/USAWkenney.htm
http://historymatters.gmu.edu/d/5728/
http://www.spartacus.schoolnet.co.u
http://womenshistory.about.com/library/bio/blbio_nestor_agnes.htm k/USAWnestor.htm
1880 - "O Canada," with music by Calixa Lavallee and French lyrics by Judge A.B. Routhier, was performed for the first time at the Skaters' Pavilion in Quebec City. Three bands, playing together, performed "O Canada" during a banquet at a national convention of French Canadians. Canada's future national anthem was reported to have been received enthusiastically.
1885 - The first African-American Episcopal bishop was the Reverend Samuel David Ferguson, who was elected to the House of Bishops of the Protestant Episcopal Church. He was consecrated in 1885, at Grace Church, New York City, as the successor of the Missionary Bishop of Liberia.
http://newark.rutgers.edu/~lcrew/blackexperience.html
1895 - Birthday of William Harrison "Jack" Dempsey (1895-1983), boxing heavyweight champion and sports icon of the 1920s, at Manassa, CO. Dempsey boxed under several pseudonyms in western mining camps, came east and picked up Jack "Doc" Kearns as his manager. After defeating all available heavyweights, Dempsey took on champion Jesse Willard in Toledo, OH, on July 4, 1919. Dempsey won when Willard failed to answer the bell for the fourth round. He reigned as champ for seven years but defended his title only six times, losing to Gene Tunney in 1926. Following his boxing career, he became a successful New York restaurateur.
1900 - Blues singer-guitarist Memphis Minnie was born Lizzie Douglas (d. 1973), Algiers, LA.
http://www.blueflamecafe.com/index.html
http://www.ping.be/ml-cmb/mmindex.htm
1916 - Birthday of John Ciardi (1916-86) at Boston, MA. American poet, critic, translator, teacher, etymologist and author of children's books. John Anthony Ciardi's criticism and other writings were often described as honest.
http://www.poets.org/poets/poets.cfm?prmID=697&CFID=9794231
& CFTOKEN=6584556
1916 - The most lucrative movie contract to the time was signed by actress Mary Pickford. She inked the first seven-figure Hollywood deal. Pickford would get $250,000 per film with a guaranteed minimum of $10,000 a week against half of the profits, including bonuses and the right of approval of all creative aspects of her films. Not a bad deal for the former vaudeville and stage actress, who once appeared on Broadway with Cecil B. DeMille in "The Warrens of Virginia" for a measly $25 a week.
1917 - Portia White's (1917-68) birthday, Truro, Nova Scotia. African-Canadian concert and operatic contralto.
http://www.ac.wwu.edu/~jay/pages/docs/who.html
http://www.acappellacanada.ca/cdwhite/portia.html
1922 - The American Professional Football Association took on a new name. They decided to name themselves the National Football League.
1924 - Six men at a rock quarry south of Winston-Salem, NC, sought shelter from a thunderstorm. The structure chosen contained a quantity of dynamite. Lightning struck a near-by tree causing the dynamite to explode. The men were killed instantly.
1929 - Bessie Smith records sound-track for her only movie, "St. Louis Blues."
http://www.blueflamecafe.com/index.html
1930 - Dr. Albert Hoyt Taylor and Leo C. Young of the Naval Aircraft Radio Laboratory, Anacostia, DC (now part of Washington DC), discovered radar by noting that airplanes reflect radio waves even though they fly above the transmitter and receiver, rather than between them.
1931 - Lili de Alvarez shocks social propriety by playing at Wimbledon in shorts instead of the longish, hampering dresses that were de rigueur.
1936 - Mary Jane McLeod Bethune (1875-1955), born in Mayesville, SC the daughter of slaves, became the first Federal administrator who was an African-American woman. President Franklin Delano Roosevelt named her director of the Negro Division of the National Youth Administration. In 1904, Bethune founded the Daytona Normal and Industrial Institute for Negro Girls, later known as Bethune-Cookman College, located in Daytona Beach, FL. She was also the founder and first president of the National Council of Negro Women. In 1991, her home and offices in Washington, DC, were designated a national historic landmark.
http://www.whitehouse.gov/kids/dreamteam/marybethune.html
http://www.nahc.org/NAHC/Val/Columns/SC10-6.html
1942 - Mick Fleetwood, drummer with Fleetwood Mac, was born in London. Originally a blues band when it was formed in 1965, Fleetwood Mac developed into a pop group that put out one of the world's best-selling albums, "Rumours," in 1977. It sold 15-million copies. In 1980, Mick Fleetwood recorded a solo album in Ghana with African musicians. Fleetwood Mac made a comeback in 1987 with the album "Tango in the Night." He lives in Hawaii, where he has a restaurant in Lahaina.
1944 - Jeff Beck, one of the great rock guitarists, was born in Surrey, England. Beck's first important band was the Yardbirds, where he was the replacement for Eric Clapton in 1964. In 1967, he formed the Jeff Beck Group with Rod Stewart and Ron Wood. The beginnings of heavy metal could be heard in the group's blues-based songs. The Jeff Beck Group broke up after only two albums, and Beck was then sidelined for 18 months with a fractured skull suffered in a car accident. A new Jeff Beck Group put out two more LPs before Beck formed a band with two former members of Vanilla Fudge, Tim Bogert and Carmen Appice. But that group dissolved as well, in 1974. Beck then began playing fusion music, often in collaboration with keyboards player Jan Hammer. Jeff Beck has made only rare appearances since 1980, but his aggressive style has heavily influenced rock guitarists who followed him.
1944 - Pianist Bruce Johnston was born Benjamin Baldwin in Peoria, IL. He joined the touring version of The Beach Boys in 1965 when Brian Wilson decided to quit touring after a nervous breakdown. Johnston has continued to be associated with The Beach Boys over the past quarter century, both as performer and producer.
http://www.allmusic.com/cg/x.dll?UID=2:55:11|PM&p=amg&sql=B18553
http://www.del-fi.com/albumcovers/ac71228.html
(My high school friend, who also played piano in my band, and he would reciprocate when someone was sick in his band and he needed a replacement.
1948 - In the early days of the Cold War, the Soviet Union challenged the West's right of access to Berlin. The Soviets created a blockade, and an airlift to supply some 2,250,000 people resulted. The airlift lasted a total of 321 days and brought into Berlin 1,592,787 tons of supplies. Joseph Stalin finally backed down and the blockade ended on May 12, 1949.
1948 - Thomas Dewey of New York became the first presidential candidate to be re-nominated after a defeat. He lost to Franklin Delano Roosevelt in 1944 and won re-nomination this day in 1948. He was defeated in the 1948 election by Harry S. Truman, Roosevelt's Vice-President who assumed office after the death of the President in office. The newspapers of the Election Day had printed up early morning editions that said "Dewey Wins," but it was Truman, who stumped for election all over the United States, pulling one of the biggest American political upsets. He won 24,104,836 popular votes to Dewey's 21,969,500; the electoral vote was 304 to 189. Dewey actually received 22,006,285 votes in 1944 but only 99 electoral votes. In the 1948 election, Strom Thurmond, States Rights Democrat, 1,169,312; Henry A. Wallace, Progressive, 1,157,172, which pollsters said would draw votes from Truman in the South. The key was Truman went out and worked for the votes, train stop-to-train stop, where the mustached Dewey and his advisors thought he had the election in the bag.
1949 - "Hopalong Cassidy" premiered on television, the first TV western. It starred William Boyd in the title role as a hero who wore black and rode a white horse, Topper. The original episodes were segments edited from 66 movie features of Hopalong Cassidy and his sidekick, Red Connors (Edgar Buchanan). The films were so popular that Boyd produced episodes especially for TV with Gabby Hayes as his sidekick. During his reign, Hoppy had many sidekicks. It was popular for us boys to wear his two six guns and black hat. Television was about to introduce many Western heroes, as all the Saturday Western movies were brought back to the tube.
http://www.yesterdayland.com/popopedia/memories/
show_mem.php?ID=S1564
1951 - *BENNETT, EMORY L., Medal of Honor.
Rank and organization: Private First Class, U.S. Army, Company B, 15th Infantry Regiment, 3d Infantry Division. Place and date: Near Sobangsan, Korea, 24 June 1951. Entered service at: Cocoa, Fla. Born: 20 December 1929, New Smyrna Beach, Fla. G.O. No.: 11, 1 February 1952. Citation: Pfc. Bennett a member of Company B, distinguished himself by conspicuous gallantry and intrepidity at the risk of his life above and beyond the call of duty in action against an armed enemy of the United Nations. At approximately 0200 hours, 2 enemy battalions swarmed up the ridge line in a ferocious banzai charge in an attempt to dislodge Pfc. Bennett's company from its defensive positions. Meeting the challenge, the gallant defenders delivered destructive retaliation, but the enemy pressed the assault with fanatical determination and the integrity of the perimeter was imperiled. Fully aware of the odds against him, Pfc. Bennett unhesitatingly left his foxhole, moved through withering fire, stood within full view of the enemy, and, employing his automatic rifle, poured crippling fire into the ranks of the onrushing assailants, inflicting numerous casualties. Although wounded, Pfc. Bennett gallantly maintained his l-man defense and the attack was momentarily halted. During this lull in battle, the company regrouped for counterattack, but the numerically superior foe soon infiltrated into the position. Upon orders to move back, Pfc. Bennett voluntarily remained to provide covering fire for the withdrawing elements, and, defying the enemy, continued to sweep the charging foe with devastating fire until mortally wounded. His willing self-sacrifice and intrepid actions saved the position from being overrun and enabled the company to effect an orderly withdrawal. Pfc. Bennett's unflinching courage and consummate devotion to duty reflect lasting glory on himself and the military service.
1951 - Twelve inches of hail broke windows and roofs, and dented automobiles, causing more than fourteen million dollars damage. The storm plowed 200 miles from Kingmand County, KS into Missouri, with the Wichita area hardest hit. It was the most disastrous hailstorm of record for the state of Kansas.
1951 - Top Hits
"Too Young" - Nat King Cole
"On Top of Old Smokey" - The Weavers (vocal: Terry Gilkyson)
"How High the Moon" - Les Paul & Mary Ford
"I Want to Be with You Always" - Lefty Frizzell
1952 - President Harry Truman signs the bill that directs women be commissioned officers in the Army, Navy, and Air Force as various medical specialists such as dentists, doctors, osteopaths, and veterinarians.
1952 - Thunderstorms produced a swath of hail 60 miles long and 3.5 miles wide through parts of Hand, Beadle, Kingsbury, Miner and Jerauld counties in South Dakota. Poultry and livestock were killed, and many persons were injured. Hail ten inches in circumference was reported at Huron SD
1952 - Eddie Arcaro set a thoroughbred racing record for American jockeys by winning his 3,000th horse race.
1953 - Al Kaline signed with the Detroit Tigers following his graduation from high school. The future all-star and Hall of Famer of the Tigers was 18 years old.
http://www.baseballhalloffame.org/hofers_and_honorees/
hofer_bios/kaline_al.htm
1955 - In an effort to speed up the game, primarily for television viewers, Major League baseball announces a new rule which requires a pitcher to deliver the ball within 20 seconds after taking a pitching position.
1957 - Duke Ellington and Ella Fitzgerald session on Verve "Take the A Train."
1959 - Top Hits
"Personality" - Lloyd Price
"Lonely Boy" - Paul Anka
"Along Came Jones" - The Coasters
"The Battle of New Orleans" - Johnny Horton
1961 - President John F. Kennedy assigned Vice-President Lyndon Johnson with unifying the US satellite program. Not given proper credit,
President Johnson played a significant role in the development of satellites.
http://memory.loc.gov/ammem/today/jun24.html
1962 - The longest game ever played in Yankee history ends thanks to a home run hit by Jack Reed in the 22nd inning. The Mississippi native's lone big league career homer helps the Bronx Bombers beat Detroit in Tiger Stadium, 9-7.
1964 - Sam Cooke starts a two week stay at New York's Copacabana Club. A 70-foot billboard announcing the engagement is erected in Times Square
1966 - Lenny Bruce and Mothers of Invention @ S.F. Fillmore Auditorium
Artist: Wes Wilson & Edmund Shea
http://www.wolfgangsvault.com/dt/lenny-bruce-postcard/BG013-PC.html
1966 - Show: Zig-Zag Man, Big Brother and the Holding Company, Quicksilver Messenger Service, Bill Ham @ SF Avalon Ballroom
Artist: Stanley Mouse
http://www.wolfgangsvault.com/dt/big-brother-and-the-holding-company-poster/FD014-PO.html
1966 - John Lennon's second whimsical book of original prose, poetry, and drawings, entitled "A Spaniard In The Works," is published in his native England
1966 - In an watershed moment for the brother/sister duo later known as the Carpenters, the jazz combo known as the Richard Carpenter Trio wins the Hollywood Bowl's "Battle of the Bands" contest.
1966 - With the McCoys and the Standells opening, the Rolling Stones' 1966 tour begins at the Manning Bowl in Lynn, Massachusetts, inciting yet another crowd riot that the police counteract with tear gas. Rock concerts are banned from the venue for nearly two decades.
1967 - 5th Dimension make their TV debut performing their hit single "Up, Up and Away" on ABC's American Bandstand.
1967 - Guitarist Zal Yanovsky quits the Lovin' Spoonful after their gig at the Forest Hills Music Festival in New York.
1967 - Procol Harum's "A Whiter Shade of Pale" enters the Billboard chart, where it will peak at #5. The song was written by the band around a melody composed by the group's organist, Matthew Fisher, who was inspired by the chord progression of Johann Sebastian Bach's "Orchestral Suite in D," composed between 1725 and 1739.
1967 - Top Hits
"Groovin'" - The Young Rascals
"She'd Rather Be with Me" - The Turtles
"Windy" - The Association
"All the Time" - Jack Greene
1968 - Jim Northrup becomes the sixth big leaguer to hit two grand slams in the same game. The "Slammer's" power surge in the fifth (off Eddie Fisher) and sixth (off Billy Rohr) frames enables the Tigers to rout the Indians at Cleveland Stadium, 14-3.
1970 - On an amendment offered by Senator Robert Dole (R-Kansas) to the Foreign Military Sales Act, the Senate votes 81 to 10 to repeal the Tonkin Gulf Resolution. In August, 1964, after North Vietnamese torpedo boats attacked U.S. destroyers (in what became known as the Tonkin Gulf incident), President Johnson asked Congress for a resolution authorizing the president "to take all necessary measures" to defend Southeast Asia. Subsequently, Congress passed Public Law 88-408, which became known as the Tonkin Gulf Resolution, giving the president the power to take whatever actions he deemed necessary, including "the use of armed force." The resolution passed 82 to 2 in the Senate, where Wayne K. Morse (D- Oregon) and Ernest Gruening (D-Alaska) were the only dissenting votes; the bill passed unanimously in the House of Representatives. President Johnson signed it into law on August 10. It became the legal basis for every presidential action taken by the Johnson administration during its conduct of the war.
1972 - "I Am Woman," by Helen Reddy, was released by Capitol Records. The number one tune (December 9, 1972) became an anthem for the feminist movement. Reddy, from Australia, made her stage debut when she was only four years old. She had her own TV program in the early 1960s. Reddy came to New York in 1966 and has appeared in the films "Airport 1975," "Pete's Dragon" and "Sgt. Pepper's Lonely Hearts Club Band." Reddy also had four million-sellers: "I Am Woman," "Delta Dawn," "Leave Me Alone (Ruby Red Dress)" and "Angie Baby." She had a total of 14 hits on the pop music charts.
http://www.helenreddy.com/
1972 - At tonight's show in Fort Worth, TX, the Rolling Stones film the performance that would become the quadrophonic concert documentary "Ladies And Gentlemen, The Rolling Stones."
1973 - After an extensive two-year investigation, 19 major music label heads, including Clive Davis of Arista and the Gamble-Huff team behind Philadelphia International, are indicted by the state of New Jersey for "payola" practices and income tax evasion
1973 - Legendary rock organist Al Kooper rejoins his first band, Blues Project, onstage during a concert in Central Park.
1973 - In his first year of eligibility, Warren Spahn receives 316 of the 380 votes cast to become a member of the Hall of Fame. The southpaw, who recorded thirteen 20-win seasons, retired as the winningest left-handed pitcher in big league history with 363 victories.
1975 - Top Hits
"Love Will Keep Us Together" - The Captain & Tennille
"When Will I Be Loved" - Linda Ronstadt
"Wildfire" - Michael Murphey
"You're My Best Friend" - Don Williams
1975 - The U.S. Attorney in Newark, New Jersey hands down indictments to 19 music industry executives in a two year investigation. Counts of income tax evasion and payola are leveled. Among those named include: Clive Davis, former president of Columbia Records and Kenny Gamble and Leon Huff, architects of the Philadelphia sound of the 70's.
1977 – Madison, Wisconsin Police Detective Bruce Frey witnessed one of the strangest events of his career when he saw Elvis Presley jump out of his limo and stop two teenagers who were beating up a younger lad at a local gas station. Elvis said, "I'll take you on." Frey remembers: "They looked up at him, froze in mid-punch and the victim ran into the gas station." The pair quickly apologized and Elvis got back into the limo and headed for his hotel room at the Sheraton.
1980 - Nelson Doubleday and Fred Wilpon purchase the Mets for an estimated $21.1 million. The price tag was the highest amount ever paid for a baseball franchise until the Dodgers were sold for over $2 billion in 2012.
1983 - Pitcher Don Sutton of the Milwaukee Brewers struck out Alan Bannister of the Cleveland Indians, the 3,000th strikeout in his career. The Brewers won, 6-2. Sutton wound up his career with 3,574 strikeouts.
1983 - Top Hits
"Flashdance...What a Feeling" - Irene Cara
"Time (Clock of the Heart)" - Culture Club
"Electric Avenue" - Eddy Grant
"You Can't Run from Love" - Eddie Rabbitt
1984 - Joe Morgan of the Oakland A's hit the 256th home run of his career to break the record held by Rogers Hornsby for most home runs by a second baseman.
1985 - The 1983 Heisman Trophy winner, Mike Rozier, jumped from the United States Football League to the Houston Oilers of the NFL. Rosier signed for more than two million dollars over a four-year period.
1987 - Thunderstorms spawned six tornadoes in eastern Colorado. Baseball size hail was reported near Yoder, CO, and thunderstorm winds gusting to 92 mph derailed a train near Pratt, KS. The town of Gould, OK, was soaked with nearly an inch and a half of rain in just ten minutes.
1988 - Forty-three cities reported record high temperatures for the date. Valentine NE reported an all-time record high of 110 degrees, and highs of 102 degrees at Casper, WY, 103 degrees at Reno, NV, and 106 degrees at Winnemucca, NV, were records for the month of June. Highs of 98 degrees at Logan, UT, and 109 degrees at Rapid City, SD, equaled June records. Lightning killed twenty-one cows near Conway, SC
1989 - Paul Simon brought his "Graceland" tour to Moscow, playing the first of two concerts before 5,000 people in Gorky Park. It was Simon's first appearance in the Soviet Union.
1989 - The Beatles finally get a US #1 Country hit when Rosanne Cash's cover of "I Don't Want To Spoil The Party" reaches the top spot.
1991 - Top Hits
"Rush, Rush" - Paula Abdul
"Losing My Religion" - R.E.M.
"Unbelievable" - EMF
"The Thunder Rolls" - Garth Brooks
1992 - Portland, Oregon became the first city outside of New York to host the NBA (National Basketball Association draft). At the Portland Memorial Coliseum, the first overall pick went to the Orlando Magic who picked 7'1" center Shaquille O'Neal of LSU.
1992 - Billy Joel's old alma mater, Hicksville High in Long Island, NY, awards the singer-songwriter an honorary diploma in place of the one he never stayed in school to receive.
1993 - Hank Williams' illegitimate daughter Jett is awarded a piece of the country legend's estate from his son, Hank Jr.
1997 – Seattle's Randy Johnson struck out 19 and lost to the Oakland A's.
1998 - Johnny Cash makes his first public appearance since announcing his battle with Shy-Drager Syndrome, walking onstage at Kris Kristofferson's latest Nashville concert to sing Cash's hit "Sunday Morning Coming Down," written by Kris.
1998 - AT&T announced that it was buying cable TV giant TCI for $31.7 billion. The deal let AT&T move closer to its goal of providing local phone and high speed Internet service to millions of U.S. homes
1999 - Eric Clapton puts 100 of his guitars up for auction in New York at Christie's to raise money for his drug rehab clinic, the Crossroads Centre in Antigua. His 1956 Fender Stratocaster, named Brownie, was sold for a record $497,500. The guitar was used to record "Layla." The auction helped raise nearly $5 million for the clinic.
2001 - Believed to be an historical first, sixty-eight Major League umpires participate in a pre-season session to practice calling strikes as defined by the rule book. With the help of minor leaguers wearing tapes nine inches above their belts, the men in blue get a good look at pitches, normally called balls, which now will considered a strike as the rulebook interpretation of the zone will be enforced this upcoming season.
2004 - US President George W. Bush awards the Medal of Freedom to Doris Day.
2012 - Billboard.com named Olivia Newton-John's 1982 hit, "Physical" as The Sexiest Song of All Time. Other classic Rock songs that made the top ten were Rod Stewart's "Tonight's The Night", Marvin Gaye's "Let's Get It On", Donna Summer's "Hot Stuff" and another Rod Stewart contribution, "Da Ya Think I'm Sexy".
2014 - The original lyrics to 'Like a Rolling Stone,' handwritten by Bob Dylan on hotel stationery, sold for $2 million at auction

Stanley Cup Champions:
1995 - New Jersey Devils
-------------------------------------------------------------

SuDoku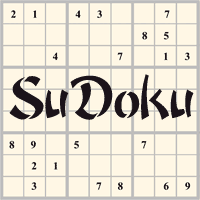 The object is to insert the numbers in the boxes to satisfy only one condition: each row, column and 3x3 box must contain the digits 1 through 9 exactly once. What could be simpler?
http://leasingnews.org/Soduku/soduko-main.htm
--------------------------------------------------------------

Daily Puzzle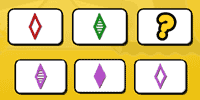 How to play:
http://www.setgame.com/set/puzzle_frame.htm
Refresh for current date:
http://www.setgame.com/set/puzzle_frame.htm
--------------------------------------------------------------


http://www.gasbuddy.com/
http://www.gasbuddy.com/GB_Map_Gas_Prices.aspx
http://www.gasbuddy.com/GB_Mobile_Instructions.aspx
--------------------------------------------------------------

Weather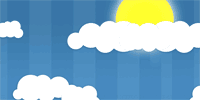 See USA map, click to specific area, no commercials
--------------------------------------------------------------

Traffic Live---
Real Time Traffic Information
You can save up to 20 different routes and check them out with one click,
or type in a new route to learn the traffic live
--------------------------------