Wednesday, June 4, 2008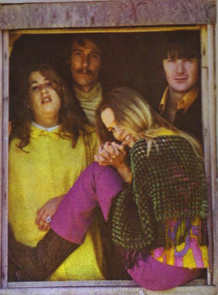 Michelle Phillips (Holly Michelle Gilliam), singer/song writer/actress,
in front on album of the Mamas & the Papas
(co-wrote: "California Dreamin'")
born June 4, 1944, Long Beach, California.
The group's biggest hit is the million-selling No. 1 song ``Monday, Monday.
'' She went on to a TV career: "Knott's Landing," "Sabrina/"
Behind her in the album photo: Mama Cass, John Phillips, and Denny Doherty.
The story of the group would make a great movie.
Headlines---
Rates Going Up!!!
Classified Ads---Sales Manager
John McCue no longer at McCue/Netsol
Dwight Galloway still employed at LEAF
Don Myerson joins Leasing News Advisory Board
Cartoon---Lease Proposal
Randy Brook to speak at NVLA Conference
Sales makes it Happen---by Christopher Menkin
"New" Ten Top Reasons to Leasing
OneWorld Leasing Now 26 Members Strong
China Bank sets up largest leasing firm
LEAF gets $130 MM from Key Equipment Finance
U.S. Micro gets computer biz from ICON Cap
Fed Chief Signals End to Rate Cuts
News Briefs---
You May have Missed---
"Gimme that Wine"
Calendar Events
Snapple Real Facts
Today's Top Event in History
This Day in American History
Baseball Poem
SuDoku
Daily Puzzle
GasBuddy
Weather, USA or specific area
News on Line---Internet Newspapers
Milwaukee, Wisconsin
######## surrounding the article denotes it is a "press release"
-------------------------------------------------------------------

Rates Going Up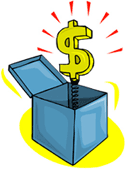 As noted in previous stories, funders are raising their "buy rates."
This is across the board as money gets tighter, margins are being pushed, and the Fed indicates no lowering of rates until inflation gets better under control.
As money tightens up, it gets more expensive, and to top it off, credit criteria has also been raised. Maybe the industry is also heading back to viewing financial statements and tax returns rather than relying on credit scores.
Look to leasing business to slow down through the summer months until the third quarter. Hopefully the fourth quarter will see the start of a turn around. Hang in there!!!
--------------------------------------------------------------

Classified Ads---Sales Manager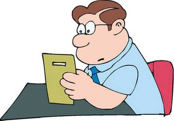 Atlanta, GA
Strong sales and leadership skills; demonstrated with sales training and sales performance. Lead team in both regional and national operations and developed marketing programs.
Email: mll1946@comcast.net
[Resume]
Chicago, IL
Sales Executive or Senior Manager, with responsibility for leasing capital equipment in support of transactions based on current market values, market potential and economic trends.
tomvolk53@hotmail.com
Resume
For a full listing of all "job wanted" ads, please go to:
http://www.leasingnews.org/Classified/Jwanted/Jwanted.htm
Leasing Recruiters:
http://www.leasingnews.org/Recruits/index.htm
To place a free "job wanted" ad here, please go to:
http://www.leasingnews.org/Classified/Jwanted/Jwanted-post.htm
--------------------------------------------------------------

John McCue no longer at McCue/Netsol
Founded by John McCue in 1973, Leasing News has discovered he is no longer with the McCue Systems, a division of NetSol Technologies. This was confirmed with two sources, plus verified that he is no longer listed on the management team of Netsol. *
McCue Systems, when purchased by NetSol Technology,
was a leading provider of lease/loan portfolio management software for banks, leasing companies and manufacturers in the United States. Its flagship product, "LeasePak," was well regarded for simplifying lease/loan administration and asset management by accurately tracking leases, loans and equipment from origination through end-of-term and disposition.

John McCue
In July, 2006, John McCue sold the company for approximately $8.5 million to NetSol Technologies, Inc. (NASDAQ:NTWK), a US-based developer of proprietary software applications and provider of information technology (IT) services, headquartered in Calabasas, California. He received 50 percent cash with the balance paid through the issuance of Netsol's common stock carrying Rule 144 restrictions.
One of his main purposes was to enter the international marketplace by joining NetSol.
NetSol stock on Tuesday closed at $2.88 from a 52 week high of $4.64.
Third Quarter Fiscal Year 2008 Financial Results, announced May 13, 2005, NetSol reported consolidated revenues of $26.1 million for the first nine months of fiscal year 2008, March 31, 2008, a 26% increase compared to the $20.7 million in revenues reported for the same period in fiscal year 2007. Consolidated gross profit for the first nine months was $15.1 million, or 58% of revenues.
GAAP net income for the first nine months of fiscal year 2008 was approximately $5.2 million, , compared to a net loss of $6.2 million in the same period of fiscal year 2007.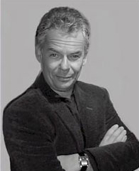 Andrew Lea
VP Marketing & Corporate Communications
McCue Systems Inc. ~ A NetSol Technologies Company
Also no longer with the firm is Andrew Lea and sales manager Alexa Bradley, as well as other long time McCue employees. Mr. Lea is a member of the Leasing News Advisory Board and when his e-mail came back as a wrong address, a call to the Burlingame, California office to find out why, discovered he was no longer employed there. When asked to speak to Mr. McCue and others, Leasing News was each person that was named that they no longer were working there.
Mr. Lea confirmed by telephone from his home of the changes,
and preferred not to comment any further.
Telephone calls to NetSol main office in Calabasas, California, as well as the company's public relations firm were not returned.
The majority of the management of NetSol are from Pakistan, and have offices in Pakistan, as well as China, Australia, Thailand, Europe, plus their office in Calabasas and Burlingame, California.
* http://leasingnews.org/PDF/NetSol_Manage_Teams.pdf

In a related story, on February 22, 2008 Capital Stream was sold to HCL Technologies, based in India, for $40 million cash.
Full press release from HCL on the purchase:
http://leasingnews.org/PDF/CapitalStream_Press_Releases.pdf
Andrew Lea Leasing News Advisory Biography:
http://www.leasingnews.org/Advisory%20Board/Lea_Andrew.htm
--------------------------------------------------------------

Dwight Galloway still employed at LEAF Specialty Finance
By Christopher Menkin
A spokesman for LEAF Corporation told Leasing News that Dwight Galloway, president of LEAF Specialty Finance, was still employed as "president" and working at his desk. As to whether he was replaced in his role is a matter of definition or "corporate speak." Leasing News considers
the story "developing."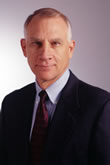 (photo: LEAF Financial)
Dwight Galloway, CLP
Leasing News has offered Mr. Galloway a job as columnist, should he leave the firm he founded originally along with Charles Randall.
Respecting his employment and role, he has not been asked to comment, although it is confirmed by the LEAF that he was in their New Jersey office last week.
It also appears from this writer's opinion his role is more of a sales manager than a decision maker on many situations where a president would have the final position. There are certainly decisions no longer in his control as they were when he was head of NetBank Business Finance or Republic
of South Carolina.
If he is a "happy camper" in his current position, Leasing News has "no comment" and does not think it fair to ask Mr. Galloway for an answer either.
In lieu of the announcement of funds from Key Corp., it appears
there is a lot more to the story. (see press release in today's issue.)
--------------------------------------------------------------

Don Myerson joins Leasing News Advisory Board


Don Myerson,
President
BSB Leasing, Inc.
dmyerson@bsbleasing.com
800-945-3372 Ext. 336
I was born and raised in Chicago.
In 1974 I attended Colorado State University before dropping out without graduating in 1977. I returned to Chicago and was hired for my first job selling copiers and office equipment downtown Chicago. After 2 years of excellent sales training I made the decision that I liked Colorado much better than Chicago and I relocated to the Denver area in 1980.
In Denver I was hired for my second and last job again selling copiers and office equipment. At this job I continued my sales education and was introduced to leasing as a sales tool for selling copiers. After 1 year selling copiers in Denver it became apparent to me that I wasn't very good at taking direction or working for someone else. In 1981 with $2,000 in savings I started my first company, Business Systems Brokers. I was selling used copiers and office equipment out of my converted garage.
With only $2,000 to acquire inventory I was forced to be a little creative. I contacted a few leasing companies in Denver to see if I could buy their repossessed copiers and office equipment. I struck gold when I was able to buy 3 full self storage lockers full of copiers and office equipment for the $2,000 (In 1981 leasing companies didn't have full time asset departments). This inventory kept me in business for the first year. With my experiences selling copiers I knew I needed to offer some type of financing to help me sell my used copiers. In contacting additional leasing companies to buy equipment I learned of a company in Florida named Denrich Leasing. Denrich Leasing was a small ticket leasing company working with brokers nationwide. I started to offer Denrich's leasing product to my copier customers in 1982 under the company name Business Systems Brokers dba; BSB Leasing (You think I could make up a name like that ?) After about a year I was making more profit brokering leases to Denrich then I was selling used copiers. And I didn't have to worry about providing service on the lease like I did with the copiers.
In 1983 I sold my last copier and became BSB Leasing exclusively. I moved out of my garage (It was very cold in winter), moved into a real office and hired my first employee. The next twelve years were spent building a nice profitable little business working with equipment vendors in the Denver area.
In 1995 BSB Leasing was selected by Colonial Pacific Leasing to become a service center for brokers in the Western United States under a program they developed named Pegasus. That year BSB Leasing began working with lease brokers.
In 1998 after growing to 40 employees, offices in Denver and Cherry Hill, New Jersey and $75M in annual funding BSB Leasing was sold to UniCapital Corporation, a public company in Miami. I became a unit President reporting to Bruce Kropschot, then a Vice-Chairman of UniCapital.
After 2 years under the ownership of UniCapital in 2000 I re-acquired BSB Leasing along with my management team of Bruce Zwillinger and Ron Gonzales.
I continue to serve as President of BSB Leasing, Inc. working primarily out of my home on Kauai while Ron and Bruce handle the day to day operations in Denver.
In 2008 BSB Leasing, Inc. continues to work with lease brokers nationwide. We offer both direct funding under the BSB Direct Finance name and complete syndication services.
I also serve on the board of Orion First Financial, LLC
Other companies started include;
The Cruise Director, Inc. started in 1985 and sold in 1992
Info Marketing, Inc. started 1987 and sold 1990
Married for 15 years to the most beautiful women in the world Dolly. We have 4 great kids Dylan 14, McKenna 12, Matthew 9 and Dru 7.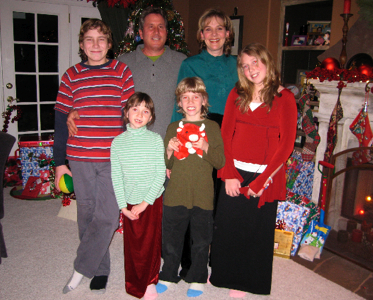 (He and his family spend half their time in Colorado)
Don and Dolly with Dylan, Dru, Mathew, McKenna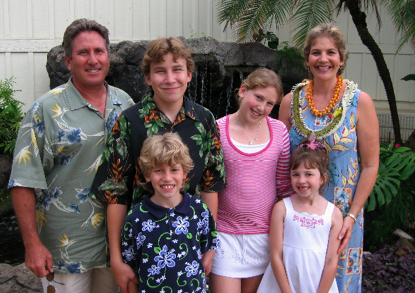 (and half their time in Hawaii)
Don, Dylan, Mathew, McKenna, Dolly, Dru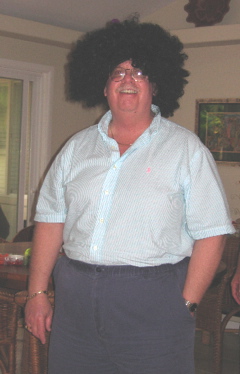 Bruce Zwillinger at the surprise birthday for Don's 50th last year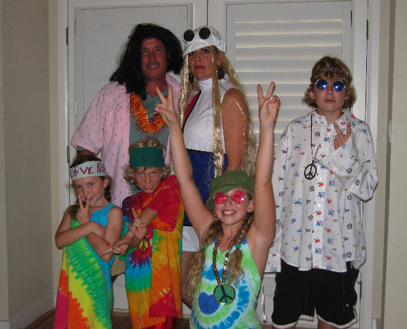 (The real Myerson family!!!)
--------------------------------------------------------------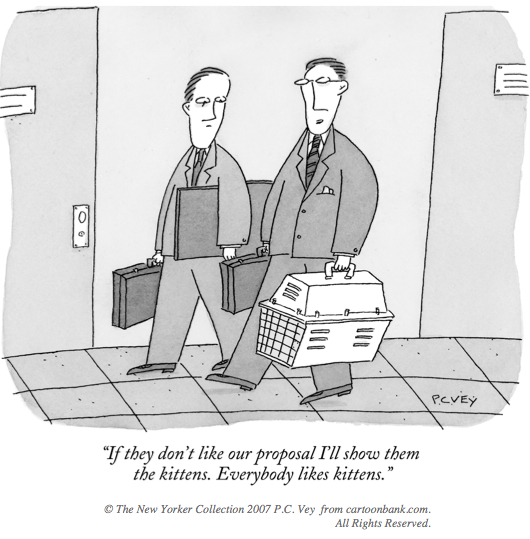 --------------------------------------------------------------

Randy Brook to speak at NVLA Conference
In addition to receiving the Leasing News Person of the Year for 2007
from editor/publisher Christopher "Kit" Menkin, recently retired
FTC Senior Attorney Randy Brook will appear on a general panel
at the general conference meeting of the National Vehicle Leasing
Association Conference in Phoenix, Arizona from June 11-14th.
The conference has been moved to the:
JW Marriott Desert Ridge Resort & Spa
5350 E. Marriott Drive
Phoenix, AZ 85054
Phone: 480-293-5000
Fax: 480-293-3600
Toll-Free 800-835-6206
Members $895 or Member and
Spouse/Companion @ $1,495
Non-members $995 or Non-Member
and Spouse/Companion @ $1,595
For more information on the NVLA, please
call 800.225.NVLA or visit www.nvla.org
Brook Retirement Announcement:
http://www.leasingnews.org/archives/October%202007/10-22-07.htm#retire
--------------------------------------------------------------

Sales Make it Happen --- by Christopher Menkin
New Top Ten Reasons to Lease
Productivity can be increased,
Costs can be decreased---
The key is not who owns the equipment, but the use of the equipment
Ten Advantages in Leasing:
1. Take advantage of current depreciation allowances
2. Better leverage of cash flow.
3. Fast and convenient - less hassle for long term "borrowing".
4. Provides cost-cutting or profit making equipment to be installed immediately.
5. May help in up-grading equipment sooner; better planning/results.
6. Leaves normal lines of bank credit undisturbed.
7. May increase the firm's ability to acquire funds, plus does not dilute ownership.
8. Creates or maintains working capital for inventory, accounts receivable, other expenses.
9. Pays for equipment out of before-tax savings rather than after-tax profits.
10. May help avoid minimum alternative tax.
The latest survey indicates the Top Five Reasons for Choosing Leasing :
1. *29%----Cash flow---Better use of cash
2. *28%----Tax implications.
3. *20%----Dealer Convenience
4. *13%----Rapid technological changes cause product obsolescence.
5. *11%----Leasing companies are more accommodating than banks.
Sales Makes it Happen articles:
http://www.leasingnews.org/Legacy/index.html

--------------------------------------------------------------

OneWorld Leasing Now 26 Members Strong
As reported earlier, and now made official in a formal announcement from OneWorld Leasing (OWL) President Ira Z. Romoff: the membership of the first leasing business cooperative is now 26.
The two new members are:


Avon Equipment Leasing, Inc. of Lakeland, Florida
J.J.Weeks
www.avonlease.com/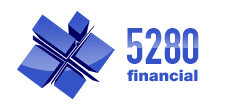 5280 Financial, LLC of Littleton, Colorado
Skip Wehner
www.5280financial.net/
Romoff says, " OneWorld Leasing actively pursues new members that have demonstrated good, ethical leasing standards over many years. Membership qualifications also require a commitment to the broker/lessor equipment leasing and finance industry, strong consistent leadership and a willingness to share experiences with like minded industry participants."

OWL's Mid-Year Meeting will take place Thursday August 14th through Sunday August 17th in ChicagoLand. Its members will hear from the cooperatives Preferred Funders and Suppliers in group and one-on-one meetings and will attend learning and planning sessions scheduled throughout the event.
"ABOUT ONEWORLD LEASING, INC. OneWorld Leasing, Inc. is a business cooperative created to help independent equipment leasing and finance companies further their common interests and to obtain greater marketing strength and funding power in the industry. OneWorld operates on a cooperative basis and is owned and controlled by its members, who use its services. OneWorld's motto is "Strength In Numbers" and its goal is to leverage the volume of the co-op to provide members with revenue opportunities, business services, national vendor programs, best practice activities and access to funding sources that may be unobtainable individually."
http://www.oneworldleasing.com
List of all members of One World Leasing:
http://leasingnews.org/PDF/OneWorldLeasing_roster.pdf
--------------------------------------------------------------

China Development Bank sets up largest leasing firm
(China Knowledge) - China Development Bank (CDB), one of the three policy banks in the nation, has established a financial leasing arm in Shenzhen, Guangdong Province.

The leasing unit, with Shenzhen Financial Leasing Co its predecessor, is the largest leasing company in mainland China in terms of registered capital which stood at RMB 7.5 billion (US$1.08 billion).
Shenzhen Financial Leasing Co was the only company of such kind in South China with principal activities ranging from aircraft, telecom equipment leasing to high-tech equipment leasing for SMEs. And its aircraft leasing business took the leading position in domestic market.
CDB got the approval from the China Banking Regulatory Commission to restructure the company in December. It holds 95% stakes in the new entity, while the remaining part was owned by a few other companies including Hainan Airlines Group, etc.
---------------------------------------------------------------
### Press Release ###########################

(LEAF gets $130 MM from Key Equipment Finance)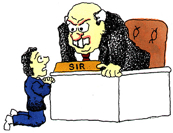 Resource America, Inc. Closes on New Debt Facilities for Its Managed Equipment Leasing Funds
PHILADELPHIA, PA, (MARKET WIRE via COMTEX News Network) -- Resource America, Inc. (NASDAQ: REXI) announced yesterday that its subsidiary, LEAF Financial Corporation ("LEAF"), has closed on a new debt facility for LEAF Equipment Leasing Income Fund III, L.P. ("LEAF III") and extended an existing facility for LEAF Equipment Leasing Income Fund II, L.P. ("LEAF II"). These additional facilities provide LEAF's investors with approximately $280 million of available debt.
LEAF III has entered into a $130 million credit facility with Key Equipment Finance Inc.'s lease advisory services business which will initially be allocated to provide permanent financing for the portfolio resulting from LEAF's fourth quarter acquisition of Dolphin Capital, repaying the temporary bridge financing.
"We are very excited by this new relationship with Key Equipment Finance," comments Crit DeMent, CEO of LEAF. "Their team of professionals is tremendously focused on our industry and should deliver a high level of long-term support to our investor partners."
LEAF II extended the term of its $150 million debt facility with WestLB NA providing credit availability well into LEAF II's reinvestment period. "WestLB has been a lender to each of the LEAF Funds and we appreciate their ongoing confidence and support," adds DeMent.
LEAF is a commercial finance and equipment leasing company with approximately $1.7 billion in assets under management as of March 31, 2008. LEAF's business model is to originate small to middle ticket equipment leases and loans in a variety of asset classes through five strategic business units. After origination, LEAF manages the leases for its own account, institutions, and individual investors through investment partnerships and other investment vehicles. LEAF currently has three active funds: LEAF I, LEAF II, and LEAF III which have raised approximately $17.1 million, $60.0 million and $120.0 million respectively in gross offering proceeds. For more information, please visit www.leaf-financial.com.
Key Equipment Finance, through its lease advisory services unit, specializes in the securitization of equipment leases, loans and other term obligations from corporate clients. For more information, please visit the Lease Advisory Services section of our web site at www.kefonline.com.
Resource America, Inc. is a specialized asset management company that uses industry specific expertise to generate and administer investment opportunities for its own account and for outside investors in the commercial finance, real estate and financial fund management sectors. For more information please visit our website at
www.resourceamerica.com or contact pkamdar@resourceamerica.com.
### Press Release ###########################

U.S. Micro Corp. Announces Acquisition of Computer Equipment Leasing Business
ATLANTA, -- U.S. Micro Corporation, one of the nation's leading corporate IT asset disposition companies, announced today that it has acquired the computer equipment leasing business of ICON Funding ULC, a subsidiary of New York-based ICON Capital Corp., one of the largest independent, privately held equipment leasing and specialty finance companies in the United States.
The acquired portfolio is composed of approximately $200 million of original equipment cost that is currently on lease with a number of Fortune 500 customers located throughout North America. In addition to the leases, U.S. Micro is acquiring the valued marketing and administrative infrastructure that includes professionals with an average of over 20 years of leasing experience. To be called USM Capital LLC, in the United States, and USM Capital, Inc., in Canada -- both newly formed subsidiaries of U.S. Micro Corp. -- the business will continue to provide U.S. and Canadian corporations full-service computer equipment leasing and related financial services.
``U.S. Micro's purchase of ICON Funding's computer equipment leasing business provides our company the strategic advantage of serving the full spectrum of major corporations' IT equipment needs from the beginning to the end of the asset lifecycle,'' said Jim Kegley, chief executive officer of U.S. Micro Corporation. ``Already one of the industry leaders in purchasing and re-selling end-of-life IT assets from major corporate end-users and leasing companies, we are now also an industry leader in sourcing and procuring new IT equipment and providing related financial services to North American corporations. The synergies of specializing in both sides of the business will provide enormous advantages to our customers and our company.''
U.S. Micro will integrate approximately 40 ICON employees, based in Mississauga, Ontario, Canada, and across the U.S., into the new USM Capital subsidiaries. USM Capital, Inc., will operate from an existing location in Mississauga, and USM Capital LLC, will operate from U.S. Micro's corporate headquarters in Atlanta. Customers' account executives will remain the same as both USM Capital subsidiaries work to ensure a smooth and seamless transition.
About U.S. Micro Corporation
U.S. Micro Corporation is North America's premier end-of-life corporate IT asset disposition company and delivers the industry's optimal level of physical and data security. Our highly trained field staff, composed of 100% U.S. Micro employees, provides major corporations unique on-site security services, including hard drive wiping and wireless inventory tracking. The company purchases and securely removes hundreds of thousands of IT assets annually from major corporate end-users and leasing companies, refurbishes and resells them. U.S. Micro provides its customers the highest possible residual value through its outright purchase model. Moreover, the company strictly adheres to environmentally and socially responsible policies for handling the resale and recycling of all end-of-life IT assets. More information about U.S. Micro is available online at
http://www.usmicrocorp.com or by calling 888-USMICRO.
### Press Release ###########################
--------------------------------------------------------------

News Briefs----
Fed Chief Signals End to Rate Cuts
http://www.nytimes.com/2008/06/04/business/04fed.html?hp
G.M. Closing 4 Truck Plants in Shift Toward Cars
http://www.nytimes.com/2008/06/04/business/04motors.html?_r=1&hp&oref=slogin
Shareholders blast pay of GM chief executive
http://biz.yahoo.com/ap/080603/gm_shareholders.html?.v=5
Chrysler U.S. May sales fall 25 percent
http://www.reuters.com/article/businessNews/idUSWNAS672020080603?feedType=
RSS&feedName=businessNews&rpc=23&sp=true
Ford US sales drop 16 percent in May
http://www.breitbart.com/article.php?id=080603173828.rs0e9s59&show_article=1
Economic toll nips at scotch buyers too
http://www.ajc.com/business/content/business/stories/2008/06/03/whiskey_prices.html
Wal-Mart enters online classified advertising
http://www.usatoday.com/money/industries/retail/2008-06-03-wal-mart-classified-ads_N.htm
----------------------------------------------------------------


You May have Missed---
David Cook, Best American Idol ever?
http://new.music.yahoo.com/blogs/realityrocks/87152/best-idol-ever
----------------------------------------------------------------


"Gimme that Wine"
'Idol' creator drops millions on Napa nuptials
http://www.pressdemocrat.com/article/20080602/ENTERTAINMENT/230812580/1320/
FRONTPAGE&title=_Idol__creator_drops_millions_on_Napa_nuptials
Auction Napa Valley: Heitz tried and true
http://www.pressdemocrat.com/article/20080603/LIFESTYLE/669244023/1352/
FRONTPAGE&title=Auction_Napa_Valley__Heitz_tried_and_true
Wine Prices by vintage
http://www.winezap.com
http://www.wine-searcher.com/
US/International Wine Events
http://www.localwineevents.com/
Winery Atlas
http://www.carterhouse.com/atlas
Leasing News Wine & Spirits Page
http://two.leasingnews.org/Recommendations/wnensprts.htm
The London International Vintners Exchange (Liv-ex) is an electronic exchange for fine wine.
http://www.liv-ex.com/
----------------------------------------------------------------

Calendar Events This Day
Applesauce Cake Day
http://holidayinsights.com/moreholidays/June/applecakeday.htm
National Frozen Yogurt Day
National Tailors Day
To honor tailors across the US.
Tonga: Emancipation Day
Commemorates independence from Britain in 1970.
Saint feast Days
http://www.catholic.org/saints/f_day/jun.php
----------------------------------------------------------------

Cinderella's slippers were originally made out of fur. The story was changed in the 1600s by a translator. It was the left shoe that Aschenputtel (Cinderella) lost at the stairway, when the prince tried to follow her.
----------------------------------------------------------------

Today's Top Event in History
1928-Trumpter player/band leader Maynard Ferguson birthday.
Died August 23, 2006
http://en.wikipedia.org/wiki/Maynard_Ferguson
http://www.maynardferguson.com/
[headlines]
----------------------------------------------------------------

This Day in American History
1648- Margaret or Margery Jones, of Charlestown was the first woman in Massachusetts to be executed for being a witch. Massachusetts Gov. John Winthrop's revealing diary indicated she dispensed herbs for healing and therefore was a witch. She was hung while protesting her innocence. Margaret Russell of Lexington, Massachusetts wrote and a member of the WiiN board wrote: "Margaret (variously Margery) Jones of Charleston, in what was then the Bay Colony, was the first woman (or person) in the new world tried and hanged explicitly for witchcraft, in 1648. "Winthrop further wrote:' Her behavior at the trial was very intemperate, lying notoriously, and railing upon the jury and witnesses, etc. and in like distemper she died. The same day and hour she was executed there was a very great tempest at Connecticut, which blew down many trees, etc.' "
1738-birthday of King George III, the English king against whom the American Revolution was directed. Born at London, England, died Jan 29, 1820, at Windsor Castle, near London. The 1744-1748 period known as King George's War included most of the European nations in a complicated series of alliances, mainly pitting England, Austria, and Germany against the French and Spanish nations, including a quest for colonial power. He was responsible for losing the American colonies. He passed the Royal Marriages Act, which made it unlawful for his children to marry without his consent.
1811-During a debate on the proposal to create a state from the Orleans Territory, which entered the Union as Louisiana on April 30, 1812, the first secession idea was mentioned in Congress. The debate concerned the extension of slavery to the proposed state. Representative Josiah Quincy of Massachusetts declared, " I twill be the right of all and the duty of some (of the states) definitely to prepare for a separation; amicably, if they can; violently, if they must. " Representative Poindexter of Mississippi called Quincy to order, as did the speaker of the House. On appeal, the speaker's decision was reversed, and Quincy was sustained by a vote of 53 ayes to 56 nays on the point of order. As new states and territories were added, whether they were to be "free" or "slave", created further division between the North and South congressional and senate representatives, as the issue was basically one of "free labor" and "ownership" of people not considered "citizens" and to many, "human beings."
1812-- US House of Representatives votes war against Great Britain 79 to 49, three days after President James Madison called on Congress to declare war. President Madison had grown tired of watching the US's merchant ships and sailors take a beating at the hands of the British.
1849-The "Panama "arrived in San Francisco Bay. There were already about 200 deserted ships in the harbor because the crews had abandoned them for the gold fields. Dr. Stephen R. Harris arrived on the " Panama." He was later elected to the posts of mayor, controller and coroner. Also on board was Hall McAllister whom Gen. Riley would appoint as attorney for the San Francisco District in Sept. 1849.
1849--Eighteen men from the "U.S.S. Ohio" deserted to go to the gold diggings.
1860 - Iowa's "Commanche Tornado", with wind speeds estimated in excess of 300 mph, was unquestionably one of the worst experienced by early settlers, with nearly a million dollars damage.
1873-birthday of Constance Mary Katherine Applebee, physical educator born at Chigwall, Essex, England. While taking a summer course at Harvard in 1901, Applebee introduced field hockey to her classmates. Soon thereafter, she taught the game to students at Vassar and began teaching seminars and clinics to spread the game throughout the US. Died Jan 26, 1981.
1862 - President Lincoln, with Secretaries Stanton and Chase on board, proceeded to Hampton Roads on steamer Miami to personally direct the stalled Peninsular Campaign. The following day, Lincoln informed Flag Officer L. M. Goldsborough: "I shall be found either at General Wool's [Fort Monroe] or on board the Miami." The President directed gunboat operations in the James River and the bombardment of Sewell's Point by the blockading squadron in the five days he acted as Commander-in-Chief in the field.
1873--Birthday of Constance M.K. Applebee, British-born athlete who believed sports activities made women strong physically, emotionally, and mentally. She actively coached field hockey until she was 95. She lived to 107. She introduced field hockey to U.S. women at the Seven Sisters colleges in 1901 while attending a Harvard University summer school. Ms. Applebee co-founded the American Field Hockey Association. She taught and coached thousands over the next 70 years. MKA published the first U.S. magazine on women's sports. Known as "The Apple," she was an inductee into the U.S. Field Hockey Hall of Fame and in 1991 was inducted into the International Women's Sports Hall of Fame.
1876-A mere 83 hours after leaving New York City, the Transcontinental Express train arrives in San Francisco. That any human being could travel across the entire nation in less than four days was inconceivable to previous generations of Americans. During the early 19th century, when Thomas Jefferson first dreamed of an American nation stretching from "sea to shining sea," it took the president 10 days to travel the 360 km from Monticello to Philadelphia via carriage. Even with frequent changing of horses, the 100-mile journey from New York to Philadelphia demanded two days hard travel in a light stagecoach. At such speeds, the coasts of the continent-wide American nation were months apart. How could such a vast country ever hope to remain united? As early as 1802, Jefferson had some glimmer of an answer. "The introduction of so powerful an agent as steam," he predicted, "[to a carriage on wheels] will make a great change in the situation of man."
1886-Grover Cleveland, noted in yesterday's Day in American History, marries Francis Folsom, becoming the first president to get married in the White House lower part of : http://memory.loc.gov/ammem/today/jun02.html
1892--The Sierra Club was incorporated in San Francisco, California.
1894-Famous Quebec singer and songwriter La Bolduc was born in Newport, Quebec. Her songs, mirroring Quebec life in the 1920's and '30s, had great influence on later French-language singers in the province. In the late '20's, her recordings of "La Cuisiniere" and "La Servante," sold 12,000 copies, a success unequalled in Quebec up to that time. La Bolduc died in 1941.
1896 - At approximately 1:30 a.m., Henry Ford test-drove his Quadricycle, the first automobile he ever designed or drove. Ford was working at the Edison Illuminating Company in Detroit at the time that he began building the Quadricycle. He had reportedly seen an article on the gasoline engine in American Machinist while in the company of friend and fellow engineer, Charles King.
1908-Birthday of Rosalind Russell - one of the great comedic actors of U.S. stage and screen who also portrayed - just as perfectly - sophisticated career women. She was nominated for four Academy Awards but never won. She did, however, receive the Jean Hersholt Humanitarian Award from the Academy in 1972. She is probably best known because of the late, late showings on TV for her work in Auntie Mame (1958) and Gypsy (1962) although her earlier role in The Women was perhaps her most riveting. Her mother was Clara McKnight, editor of Vogue magazine.
1911--Gold is discovered in Alaska's Indian Creek.
1913—Robert Runyon photographs Constitutionalist armies as well as the major military figures in Matamoros, part of the Mexican revolution involving raids into the United States.
http://runyon.lib.utexas.edu/conflict.html
1917-the First Pulitzer Prizes were awarded: biography, Julia Ward Howe by Laura E. Richards and Maude H. Elliott assisted by Florence H. Hall; history, " With Americans of Past and Present Days by Jean Jules Jusserand, the French ambassador to the US. Herbert Bayard Swope of the New York World won the $500 prize for his stories on the internal situation in the German empire.
1917—Birthday of Elizabeth Brokers, born Topeka, Kansas.
http://www.dailycelebrations.com/060201.htm
1919-Birthday of opera singer Robert Merrill.
1924-Native American Indians were granted citizenship and the right to vote by Congress.
http://memory.loc.gov/ammem/today/jun02.html
1927-A team of American professional golfers beat a team of British professional golfers to win the first Ryder Cup competition, 9 ½ to 2 ½. The Ryder Cup was presented by British businessman Samuel Ryder. The first biennial competition was held at Worcester County Club, MA. Virginia this day. It was the first such craft wholly designed and built to carry and launch aircraft. The first captain was Arthur Leroy Bristol.
1928-Trumpter player/band leader Maynard Ferguson birthday.
Died August 23, 2006
http://www.maynardferguson.com/
http://en.wikipedia.org/wiki/Maynard_Ferguson
1928 --Birthday of Dr. Ruth Westheimer - U.S. TV's Dr. Ruth, sex expert.
http://www.wic.org/bio/westheim.htm
http://www.ivillage.com/relationships/experts/drruth
1932-birthday of vocalist Morgana King, Pleasantville, NY
http://www.artistdirect.com/music/artist/bio/0,,453489,00.html?artist=Morgana+King
1932-birthday of arranger/tenor sax player Oliver Nelson, St. Louis, MO , died October 27, 1975.
http://www.jazzpages.com/KarlheinzKlueter/klue_nelson.htm
1934 - Tommy and Jimmy of The Dorsey Brothers recorded "Annie's Aunt Fanny" on the Brunswick label. The track featured trombonist Glenn Miller, who also sang on the track.
1934-the firsts US aircraft carrier, the Ranger, was placed in service in Norfolk, VA. The first captain was Arthur Leroy Bristol.
http://www.navsource.org/archives/02/04.htm
http://www.ussrangercv61.org/
1937-birthday of vocalist Freddy Fender ( Baldemar G. Huerta,Sr.), San Benito, TX
http://www.freddyfender.com/
1939 - During what became known as the "Voyage of the Damned," the SS St. Louis, carrying more than 900 Jewish refugees from Germany, was turned away from the Florida coast. Also denied permission to dock in Cuba, the ship eventually returned to Europe. The passengers were divided among England, France, Belgium and Holland and a number of the refugees later died in Nazi concentration camps. By 2003 efforts to track their fates identified 935 out of the 937 passengers. Some 260 ended in Nazi killing centers.
1940-Duke Ellington Orchestra records " Cotton Tail," "Don't Get Around Much Anymore" for Victor.
1940 -- Carson McCullers, 23, publishes The Heart Is a Lonely Hunter to great critical acclaim.
http://www.kirjasto.sci.fi/carsonmc.htm
1940--Birthday of Dorothy Rudd Moore - U.S. composer, poet, singer,born in New Castle, Delaware. She graduated magna cum laude from Howard University, where she earned a B.A. in music theory and composition, studying with Mark Fax. She was the recipient of a Lucy Moten Fellowship for study with Nadia Boulanger at the American Conservatory in France in 1963, and continued composition studies with Chou Wen-Chung in New York in 1965. She taught at the Harlem School of the Arts, New York University, and Bronx Community College, and and was one of the founders of the Society of Black Composers. Her opera, Frederick Douglass, was performed in 1985 by Opera Ebony at the City College of New York. Rudd Moore has received commissions from Meet the Composer, the American Music Center, and the New York State Council on the Arts. Three Pieces for Violin and Piano displays a spare and dissonant harmonic language featuring quartal and tritone harmonies.
1942- June 4-6, the Battle of Midway. A Japanese task force attempted to capture Midway Island in the Central Pacific. American bombers from Midway and from two nearby aircraft carriers sent the Japanese into retreat. This is considered by many the turning point of the war not only for morale but this important victory over the Japanese was quite militarily significant. Americans repulsed an attempt to seize the island, sinking 17 Japanese ships, including four aircraft carriers, two large cruisers and four destroyers. Japan also lost 250 planes and 4800 men. The U.S. lost over 300 men and two ships, including the carrier Yorktown. Japan never regained its margin in carrier strength and the Central Pacific was made safe for American troops.
http://www.history.navy.mil/photos/events/wwii-pac/midway/midway.htm
http://www.burtonia.com/ww2/kleiss/
http://www.amazon.com/exec/obidos/ASIN/0792299914/inktomi-dvdasin-20/
104-3603723-3237564
1942 - Glenn Wallichs did "promotions" for Capitol Records in Hollywood. He theorized that if he sent copies of Capitol's new records to influential radio announcers around the United state, he might be able to get the stations to play the records. Soon the practice would become common for most record labels.
1944--*DAVID, ALBERT LEROY Medal of Honor
Rank and organization: Lieutenant, Junior Grade, U.S. Navy. Born: 18 July 1902, Maryville, Mo. Accredited to: Missouri. Other Navy award: Navy Cross with gold star. Citation: For conspicuous gallantry and intrepidity at the risk of his life above and beyond the call of duty while attached to the U.S.S. Pillsbury during the capture of an enemy German submarine off French West Africa, 4 June 1944. Taking a vigorous part in the skillfully coordinated attack on the German U-505 which climaxed a prolonged search by the Task Group, Lt. (then Lt. j.g.) David boldly led a party from the Pillsbury in boarding the hostile submarine as it circled erratically at 5 or 6 knots on the surface. Fully aware that the U-boat might momentarily sink or be blown up by exploding demolition and scuttling charges, he braved the added danger of enemy gunfire to plunge through the conning tower hatch and, with his small party, exerted every effort to keep the ship afloat and to ass1st the succeeding and more fully equipped salvage parties in making the U-505 seaworthy for the long tow across the Atlantic to a U.S. port. By his valiant service during the first successful boarding and capture of an enemy man-o-war on the high seas by the U.S. Navy since 1815, Lt. David contributed materially to the effectiveness of our Battle of the Atlantic and upheld the highest traditions of the U.S. Naval Service.
1945- Birthday of Gordon Waller, one half of the 1960's British folk singing duo of Peter and Gordon, was born in Braemar, Scotland. Peter and Gordon had a softer sound than most of the British groups of the period. They first hit the North American charts in 1964 with "World Without Love," written by Paul McCartney. They had a string of hit singles during the next several years, the biggest of which was "Lady Godiva" in 1966. In 1968, Peter and Gordon broke up. Gordon Waller practically vanished from the music scene, but Peter Asher became the A&R director for the Beatles' Apple Records. He later became manager and producer for such stars as Linda Ronstadt and James Taylor.
1945 - Michelle Phillips (Holly Michelle Gilliam) of the Mamas and the Papas is born in Long Beach, Calif. The group's biggest hit is the million-selling No. 1 song ``Monday, Monday.'' Phillips later acts in the TV show ``Knots Landing.''
1951-Mississippi Valley State University founded.
http://www.mvsu.edu
1953 - An atomic bomb test explosion took place at Yucca Flats, Nevada, equivalent to 50,000 tons of TNT. This was double the 1945 blast over Hiroshima.
1953--*BARKER, CHARLES H. Medal of Honor
Rank and organization: Private First Class (then Pvt.), U.S. Army, Company K, 17th Infantry Regiment, 7th Infantry Division. Place and date: Near Sokkogae, Korea, 4 June 1953. Entered service at: Pickens County, S.C. Born: 12 April 1935, Pickens County, S.C. G.O. No.: 37, 7 June 1955. Citation: Pfc. Barker, a member of Company K, distinguished himself by conspicuous gallantry and indomitable courage above and beyond the call of duty in action against the enemy. While participating in a combat patrol engaged in screening an approach to "Pork-Chop Outpost," Pfc. Barker and his companions surprised and engaged an enemy group digging emplacements on the slope. Totally unprepared, the hostile troops sought cover. After ordering Pfc. Barker and a comrade to lay down a base of fire, the patrol leader maneuvered the remainder of the platoon to a vantage point on higher ground. Pfc. Barker moved to an open area firing his rifle and hurling grenades on the hostile positions. As enemy action increased in volume and intensity, mortar bursts fell on friendly positions, ammunition was in critical supply, and the platoon was ordered to withdraw into a perimeter defense preparatory to moving back to the outpost. Voluntarily electing to cover the retrograde movement, he gallantly maintained a defense and was last seen in close hand-to-hand combat with the enemy. Pfc. Barker's unflinching courage, consummate devotion to duty, and supreme sacrifice enabled the patrol to complete the mission and effect an orderly withdrawal to friendly lines, reflecting lasting glory upon himself and upholding the highest traditions of the military service.
1955----Top Hits
Cherry Pink and Apple Blossom White - Perez Prado
A Blossom Fell - Nat King Cole
Rock Around the Clock - Bill Haley & His Comets
In the Jailhouse Now - Webb Pierce
1956- Elvis Presley makes a second appearance on the Milton Berle Show. He's presented with two Billboard Triple Crown awards for "Heartbreak Hotel". It was number one on the pop, R&B and Country & Western charts.
1958 - No. 1 Billboard Pop Hit: ``The Purple People Eater,'' Sheb Wooley. Wooley plays Peter Nolan on the TV series ``Rawhide.'' He also records comic recordings under the name Ben Colder and writes the ``Hee Haw'' theme song.
1962 -- William Faulkner's last novel, The Reivers, is published.
http://www.mcsr.olemiss.edu/~egjbp/faulkner/faulkner.html
1967- "The Monkees" TV show won an Emmy award for outstanding comedy series.
1963-The Searchers released their debut single. It was a cover of the Drifters' hit, "Sweets For My Sweet."
1963----Top Hits
It's My Party - Lesley Gore
I Love You Because - Al Martino
Da Doo Ron Ron - The Crystals
Lonesome 7-7203 - Hawkshaw Hawkins
1964 - Sandy Koufax of the Los Angeles Dodgers tied Bob Feller's 1951 record by pitching a third career no-hit baseball game. The Dodgers won 3-0 against the Philadelphia Phillies 3-0. Koufax struck out twelve Phillies' batters with his team catching the rest for the outs.
1967-Bill Cosby, first black in a major television role, receives an Emmy Award for "I Spy."
1968 --San Francisco voters defeated a $5.7 million measure to acquire the Cliff House and Sutro Baths for a park. Ballot counting came to a standstill at City Hall when the assassination of Robert F. Kennedy at the Ambassador Hotel in Los Angeles was broadcast live on television.
1971----Top Hits
Brown Sugar - The Rolling Stones
Want Ads - The Honey Cone
It Don't Come Easy - Ringo Starr
I Won't Mention It Again - Ray Price
1972-Angela Davis, black activist and professor, was found not guilty by an all-white jury of murder, kidnapping and conspiracy charges resulting from the August 7, 1970, fatal shooting of Judge Harold Haley in Marin County during an attempted escape and kidnapping. While Davis was not present at the crime, the murder weapon had been purchased by her and she knew the perpetrators, and had visited them often in jail. Based upon these facts, she was arrested and charged. During her trial she told the court she bought guns to protect herself, "For a black person growing up in violence-filled Alabama," she said," guns were a normal way of life." I interviewed her as a newsman many times. The prosecutors could not prove that she planned or participated. She was very articulate and convincing, and all law enforcement knew she was involved, but could not prove it.
1974-the game between the Texas Rangers and the Indians at Cleveland's Municipal Stadium was forfeited to Texas when the Indians tied the score, 5-5, in the bottom of the ninth inning. Umpire Nestor Chylak awarded the game to Texas when carousing fans, enlivened by an evening of ten cent bears, gout out of hand. An estimated 60,000 cups of brew is sold to a crowd of 25,134.
1977-Supertramp's "Give A Little Bit" is released.
1979----Top Hits
Hot Stuff - Donna Summer
Love You Inside Out - Bee Gees
We are Family - Sister Sledge
If I Said You Had a Beautiful Body Would You Hold It Against Me - Bellamy Brothers
1980-The first Jewish woman to graduate from West Point was Cadet Donna Maller of Cockeysville, MD, one of 13 Jewish cadets who were graduated and commissioned on June 4, 1980, in a class of 831 men and 63 women.
1982 - A four day storm began over New England which produced up to 14 inches of rain in southern Connecticut breaching twenty-three dams and breaking two others. Damage was estimated at more than 276 million dollars.
1983-Mike Ashman of the Albany-Colonie Athletics, a minor league team, became the first player in professional baseball history to play all 10 positions in a ball game. Ashman pitched, caught, played all infield and outfield positions and served as the team's designated hitter.
1983- Steve Nicks releases "Stand Back."
1984-Bruce Springsteen releases his "Born In The U.S.A." LP. The album tops the chart for 7 weeks and spawns 7 top-10 singles.
1986- the first of six Amnesty International shows was held in San Francisco. A crowd of 14,000 turned out to hear Bryan Adams, Sting, U2 and Peter Gabriel.
1987-The longest winning streak in track and field history came to an end as Danny Harris defeated Edwin Moses in the 400-meter hurdles at a meet in Madrid. Moses, who had won 122 races in a row dating back to August 26, 1977, finished .13 seconds behind.
1987----Top Hits
With or Without You - U2
You Keep Me Hangin' On - Kim Wilde
Always - Atlantic Starr
It Takes a Little Rain (To Make Love Grow) - The Oak Ridge Boys
1988 - A dozen cities in the eastern U.S. reported record low temperatures for the date, including Atlantic City NJ with a reading of 40 degrees. Fifteen cities in the north central U.S. reported record high temperatures for the date, including Glasgow MT and Havre MT with readings of 102 degrees.
1992- The "young Elvis" stamp beats out the bloated "Vegas Elvis" stamp in a contest conducted by the U.S. Postal Service. More than a million votes are tallied
1996-Pamela Davis, a 21 year-old right-hander pitched one inning of scoreless relief for the Jacksonville Suns and got credit for the win in a exhibition game against the Australian Olympic team. The Suns, a Class AA affiliate of the Detroit Tigers, thus became the first minor league team, under the current structure of minor league baseball. to employ a female player to is roster.
1996-A a show by Metallica in the parking lot of Tower Records in right here in San Jose, California drew 10,000 fans. The resulting traffic jam and overworked police officers left the record store, the promoter and the band's record company facing charges of disturbing the peace, obstructing traffic and failure to get a permit.
1998-- By selling out all four-million shares of common stock sold at $15 each, the Indians raised $60 million making the Indians the first publicly traded major league team.
1998 - Ray Charles celebrates his 50th year in the music industry by performing with an all-star reunion band at the 15th annual Chicago Blues Festival in Grant Park. He is joined by David "Fathead" Newman, Hank Crawford, and Leroy "Hog" Cooper on saxes and Philip Guilbeau on trumpet. Mabel John, a former Raelett performs guest vocals.
2001-- After falling behind 3-0, Little League Robert Knight pitcher strikes out the final batter to complete a perfect game in which all 18 batters are struck out. The 5-foot-3 twelve-year old also had three hits as the Tigers beat the Giants, 7-0.
2003--- Although his bat may have contained cork in yesterday's game, all five of Sammy Sosa's historic bats housed at the Hall of Fame and the76 of confiscated from his locker by major league baseball revealed no signs of tampering. X-rays and CT scans were used to clear cleared Cubs' slugger remaining lumber.
2004 --Both Barry Bonds (675) and Rafael Palmeiro (536 and 537, to pass Mickey Mantle) both homer marking only the third time in baseball history that two players with more than 500 home runs go deep in the same game. Willie Mays and Ernie Banks (1970) and Mays again with Hank Aaron were the first pairs to accomplish the feat (1971).
--------------------------------------------------------------

Baseball Poem

Yankee tradition, can they be beat?
Year 2000 was their latest three-peat.
Steeped in history, chalk up another
During the lifetime of your father and brother.
Many had already written them off
Said they were old, no good, no stuff.
The Yankees did win, as they should
The Metropolitans tried, as hard as they could.
It wasn't the Braves or Cardinals this time
But one giant step up, to the varsity nine.
Benny and the jets called it in five
But wrongly for his Mets, ain't no jive.
Mayor Giuliani had school kids play hooky
One day before Halloween spooky.
Rudy led them in ticker-tape glory
Fourth in five years, just standard story.
Out in front was Grand Marshall Yogi,
Fans cheered MVP Jeter and manager Torre.
Fourteen consecutive games in a row
Another record to post in the Show.
Piazza had Clemens too much on his mind
The Mets' All-Star catcher just cried and whined.
The Rocket threw Mike's bat in vain
But purposely missed, causing more pain.
With their $322 thousand per, winner's shares
Roger's $50 grand fine, with barrel, who cares.
The number 4 and 7 trains
Got New York fans to all the games.
The SUBWAY Series really pumped up New York
With the Bronx Bombers popping champagne cork.
As the clock chimed midnight, Piazza flied out
To Bernie in center, who then knelt about
He thanks God for victory, they all jump and shout.
New York City experienced World Series frenzy
When the Yankees clinched it a day after Wednesday.
As the 'Ol Perfessor Casey, would say in Stengeleeze,
The Metsies are Amazin'.....but against the Yankees, Puh-lease !!!!!
--------------------------------------------------------------

SuDoku
The object is to insert the numbers in the boxes to satisfy only one condition: each row, column and 3x3 box must contain the digits 1 through 9 exactly once. What could be simpler?
http://leasingnews.org/Soduku/soduko-main.htm
--------------------------------------------------------------

Daily Puzzle
How to play:
http://www.setgame.com/set/puzzle_frame.htm
Refresh for current date:
http://www.setgame.com/set/puzzle_frame.htm
--------------------------------------------------------------


http://www.gasbuddy.com/
http://www.gasbuddy.com/GB_Map_Gas_Prices.aspx
http://www.gasbuddy.com/GB_Mobile_Instructions.aspx
--------------------------------------------------------------

Weather
See USA map, click to specific area, no commercials
--------------------------------------------------------------

News on Line---Internet Newspapers
Milwaukee, Wisconsin
--------------------------------