VENDOR SALES SPECIALISTS
LEASING SALES PROFESSIONALS
Like selling vendor programs and large transactions?
Enjoy international financing programs?
Prefer the advantages of a commission only environment with the security of health and welfare benefits?
CLICK HERE to find out how to have fun again.
Wednesday, June 11, 2008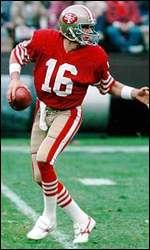 Joseph C. "Joe" Montana, Jr., former sportscaster
and Hall of Fame football player, born New Eagle, PA, June 11, 1956.
Known as "Joe Cool" and "The Comeback Kid. "
He was MVP in three of his four Super Bowls, and led his team on The Drive in the other.
Top Ten Montana plays:
http://www.sfgate.com/cgi-bin/article.cgi?file=/c/a/1997/12/15/SP30217.DTL
Headlines---
Alert----"National Advisor"
Wellspring Healthcare Lawsuit, Denton, Texas
Leasing Recruiters—Call today!!!
CIT $3 Billion—"from near death to critical"
Cartoon----Baseball Locker
Diversified Financial Service No more Brokers
Dakota Financial/ Purchase Creative Portfolio
Classified Ads---Help Wanted
Jim Borland Home
Sales makes it Happen—by Linda Kester
"That's Why I am Here"
Used Car Dealer Sued/Failing to Deliver Titles
Alter Moneta Steve Nelson Mfg-Dealer Relations
Surviving Job Loss/Emotional and Financial
Bernanke's remarks boost odds of rate increases
Trade deficit jumps to highest level in 13 months
Feds accuse CompuCredit of deceiving customers
News Briefs---
You May have Missed---
New World: Weddings, NY Times
California Nuts Brief---
Sports Briefs---
"Gimme that Wine"
Calendar Events
Snapple Real Facts
Today's Top Event in History
This Day in American History
Baseball Poem
SuDoku
Daily Puzzle
GasBuddy
Weather, USA or specific area
News on Line---Internet Newspapers
Phoenix, Arizona
######## surrounding the article denotes it is a "press release"
------------------------------------------------------------------

Alert----"National Advisor"
Wellspring Healthcare Lawsuit, Denton, Texas

Attorney James D. Horbuckle of Dixon Law Firm, Dana Point,
California is looking for other cases to join his:
"If you have already received this email from us, please excuse this duplicate. Dr. Judd Fuhr just sent us a list of 28 "National Advisors" and you name and email address was on that list.
"We are attorneys that represent a Physician in California that signed up with Wellspring Healthcare Enterprises, Inc. as a "National Advisor."
"As part of the so-called National Advisor program, Wellspring Healthcare Enterprises, Inc. fraudulently induced our client to sign a lease for $75,000 of Wellspring "software" that was never delivered to our client. Wellspring Healthcare Enterprises, Inc. was supposed to reimburse each "National Advisor" the monthly amount of the software lease which came to approximately $1800.00.
"Some "National Advisors" signed these fraudulent leases with US Bank Manifest Funding and some others signed leases with Suntrust Bank.
"We talked with several other people in California and other states who also signed up as a "National Advisor" and signed leases for more than $75,000 and some that signed leases for less that $75,000.
"We understand that Thomas Montgomery is continuing to solicit funds in similar fraudulent transactions. We have contacted the FBI in Houston Texas and they are looking into this fraud by Thomas Montgomery and Wellspring Healthcare Enterprises, Inc.
"If you or someone you know signed up as a so-called "National Advisor" please contact me or have them contact me."
Thank you.
James D. Hornbuckle, Esq.
Dixon Law Corporation
34145 Pacific Coast Hwy., Ste. 221
Dana Point, CA 92629
Office: 949-499-7370
Direct: 949-499-1822
Fax: 949-340-9655
E-mail: jdh@dixonlawcorp.com
Leasing News attempted to reach Thomas J. Montgomery of Wellspring Healthcare Enterprises, Inc. The telephone went into a paging mode, but was unable to reach him, so a voice mail message was left for him to return our call. At press time, he did not return the telephone call.
Copy of Empire Chiropratic agreement/communication: http://leasingnews.org/PDF/Empire_Chiropractic.pdf
--------------------------------------------------------------

Leasing Recruiters---Call today!!!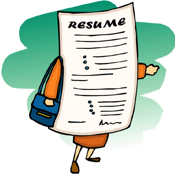 (If you are looking for a leasing recruiter, here are three.)
(If you are a leasing recruiter, please join the three; send us your information to add to this group. There is no charge. The listing is free.)
Leasing Industry Recruiters
These companies have experience in the finance and leasing industry
Please fax our request form back to 408.317-2066 or you
may e-mail to: kitmenkin@leasingnews.org .
Second Column: YCS - Year Company Started | YELB - Years in equipment Leasing Business
Name
City, State
Contact
Website
Leasing Association

YCS
YELB
(see above for meaning)

Nationwide

Search firm specializing in leasing industry. Services include retained and contingent search, strategic consultation, compensation analysis, sales & management training, & customizable consulting products.

MRI Big Creek
Fred St Laurent
CEO and President
Fred@MRIbigcreek.com
Phone: 678.455.5700 ext 214
Fax: 678.623.8283
EAEL,ELFA,NAELB,UAEL
www.MRIbigcreek.com

2001
(1993)

Nationwide

Experts in Top Grading and Succession Planning for Equipment Leasing.
80% of workers just show up; 20% do it all. We recruit the top 20%

Wingate Dunross Associates, Inc.
Hal T. Horowitz, SVP
Financial Placements
28632 Roadside Drive, Suite 203
Agoura Hills , CA 91301
Ph: 818-597-3200 ext. 212
Fax: 818-597-3201
Cell: 818-730-0645
Email: halh@wdsearch.com
www.wdsearch.com

1983

(2002)

Nationwide

Retained search firm seeking financial professionals for growth-oriented and challenging opportunities in commercial banking, equipment leasing, healthcare and power.

WDI provides in-depth knowledge of its clients' respective industries.
For a full listing of all "job wanted" ads, please go to:
http://www.leasingnews.org/Classified/Jwanted/Jwanted.htm
To place a free "job wanted" ad here, please go to:
http://www.leasingnews.org/Classified/Jwanted/Jwanted-post.htm
--------------------------------------------------------------

CIT $3 Billion—"...from near death to critical"
by Christopher Menkin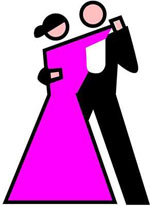 Leasing News issued the press release from the CIT Group announcing the $3 billion underwriting from Goldman Sachs as an "Extra" on Monday. Generally, we prefer to look at the "spin" first. It looked like very good news to this editor, and it still may be, but Leasing News didn't know. Several attempts to reach the CFO or a "spokesman" went unheeded. Leasing News is not the New York Times and often our news comes from insiders, so that is the approach that we took.
The first set of questions that were asked were to confirm what the agreement provides:
1. It appears it is $300 million max a year?

2. Based on 3 month LIBOR (looks like adjustable then, and can float?)
If this is viewed similar to an adjustable mortgage, the terms is 3 months,
or the 3 month rate for the entire term of the borrowing?

3. Verify that a security rating changes, rate changes?

4. Looks like some control over what collateral is sold
to raise additional funds?

5. As in factoring, sometimes you take the best deal offered, and this appears to be very timely?
(CIT started out in the factoring business.)

An issue more of curiosity than really fitting the Goldman Sachs deal:

Are the airplane commitments available for sale and/or may they be converted?
If CIT wasn't going to answer some of the questions we asked, where should we turn.
To CIT competitors.
What we did was send a copy of the SEC filing and CIT Press release to company Presidents, Executive Vice-Presidents and CFO's of some the same size, some larger, some smaller, who would understand the agreement and be able to "interpret it."
The caveat was reading the SEC filing, their comment could be "On the Record" or "Off the record."
Only one said "on," but many did respond "Off the Record."
After most of them were received, their response was sent to the CIT public relations contact, hoping to get a response from the CFO who signed the SEC posting, but at press time, Leasing News did not hear from the CIT Group about the real cost of the deal with Goldman Sachs International.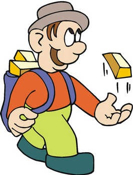 Here are responses Leasing News did receive:
"Its the right deal for now, but I believe the outlook has only gone from near death to critical."
---
"If CIT goes under, it hurts all of us in the industry in more ways than it could possibly benefit us."
--
(This is the SEC filing. The highlights in red is the response from the sender. editor)
CFL will pay GSI an annual facility fee of 2.85% on the Maximum Facility Amount. Amounts financed under the facility will bear the additional cost of 3-month LIBOR. In the event that CFL exercises its right to terminate the Facility early, CFL will be required to pay GSI a make whole amount equal to the discounted present value of the facility fee for the remaining term of the Facility. There are no additional upfront commitment, underwriting or structuring fees payable to GSI or any of its affiliates on the Facility. Subject to concentration limits, the securities included in the Facility may be backed by commercial loans, equipment contracts, FFELP student loans, aircraft or rail leases, private student loans or other assets other than home mortgage loans. The amount financed by the Facility will be equal to the initial market value of the ABS included in the Facility reduced by an agreed upon discount percentage. As part of the mark to market adjustment, the discount percentage will be increased in the event that the rating on any particular security is downgraded below specified levels. After the seventh year of the facility, GSI may increase the discount percentage provided that the facility fee and financing spread shall be simultaneously reduced. The portfolio will be marked to market on a daily basis by GSI and to the extent, if any, that the market value (less the relevant discount percentages) differs from the amount then financed under the Facility, CFL or GSI will be required to post additional collateral.
---
In my opinion this is the bugaboo. The rate is LIBOR plus the fee of 2.85% ON $3 BILLION. Sucks if you take down $1 billion, in which case fee would be 10% and you pay LIBOR too. That's ok, until you realize they aren't getting 100% financing of their crap. BIG ISSUE, is it 99% or 85%? Still means much equity is needed by CIT.
---
Its apples and oranges total pricing.
a) Cheap money! 3 month LIBOR. PLUS:
b) Annual fee, seems like it is around 3% of 3B or 90 million per year. A ******** big fee!
SO: if they borrow the whole 3B, they effectively have to pay LIBOR (2.7%) plus fee (90 mil or 2.85% of borrowing) total rate 5.5% (good enough, depends on advance rate).
If they borrow half, they pay LIBOR plus the whole 90 mil fee effectively around 7% combined all in rate, still not bad... BUT
If the advance rate is (say) 85% that's less attractive
AND ...it seems that the paper will then be sold into the capital markets. if the capital markets rate is, say, 14% effective, I believe CIT bears the 14% rate not less.
----
It's a good deal for a company otherwise dead. Still, it will be a tightrope. Entirely depends on capital markets embracing this paper, and it seems from what we know so far that GS is NOT standing behind the paper in the markets NOR capping their rate. It seems GS is saying "at some price however painful to CIT we will guarantee some deal gets done and help in the meantime by lending. (I haven't enough detail to bet my car on it however)
---
I do not believe the risk is LIBOR pricing. The risk is: what if the capital markets continue to have securitizations and demand s**t pricing. How does this help CIT which needs to earn a spread between implicit rates on leases and loans, and implicit borrowing costs? I would like CIT to explain away that risk. If they cannot, they have bought time awaiting a securitization window that may never come.
By the way, securitizations are great, they do not provide abnormally cheap capital. No firm can be a securitizer exclusively and win without huge equity, good luck, and being PRIVATELY held. Even then its a bogus strategy.
---
Well, let's think about this for a second. "Securities based financing" seems to mean that Goldman is not providing capital but is (apparently firmly) underwriting capital markets deals for CIT such as securitizations. What would the terms of such offerings be? Does CIT have protection on its ultimate cost of funds or will it be driven by what the market will bear? Can CIT therefore be sure of a spread between the paper it writes and the cost of its funds?
I think some skepticism is in order. CIT has relied on capital markets access to be in business, the capital markets were closed to it and others. GS is a wonderful firm to pry those markets open again, but cannot possibly be standing behind a low cost of funds. Hence: how does CIT compete with banks that have ample funds on which they pay a deposit interest rate?
These arguments of mine become less true in businesses with a proven slight margin increase in returns, such as smaller ticket or rental. I can imagine a small ticket lessor borrowing money and earning some spread. By the way, since CIT announced their aircraft intentions that market has gone from bad to hell.
---
"We think that it is great that CIT was able to secure this financing. It is another milestone that CIT has achieved in order to facilitate bringing about its health and we wish them continued success as the industry needs financing professionals and capacity that CIT brings to the marketplace."
Joel S. Kress
Executive Vice President
ICON Capital Corp.
SEC filing on Goldman Sachs International agreement:
http://leasingnews.org/PDF/6_june_CIT_8-K.pdf
--------------------------------------------------------------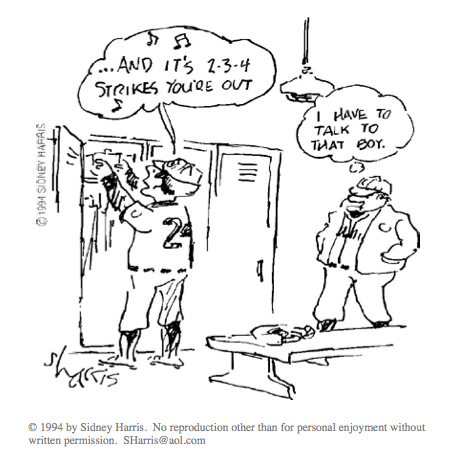 --------------------------------------------------------------

Diversified Financial Service No more Brokers
A company who specializes in agriculture, industrial, construction business, says no more brokers:
"DFS Brokers,
"Please be advised that at this time DFS executive management has made a strategic decision to exit the broker funding business. Effective immediately DFS will no longer be accepting new financing applications from brokers. We will continue to process any broker application that has been approved but not yet funded. The rates on any unfunded transactions are good for 60 days from the date of approval. Transactions are subject to re-pricing if not funded in 60 days. Please call me if you have any questions."
Thanks,
Mark A. Schlatter
Diversified Financial Services, LLC
14010 FNB Parkway, STE 400
Omaha, NE 68154
402-964-8364 - Direct Phone
402-677-8652 - Cell Phone
888-356-6242 - Fax
mschlatter@dfsfin.com
--------------------------------------------------------------

Dakota Financial Announces Purchase of Creative Capital Portfolio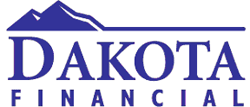 In the Creative Capital Leasing Group, LLC, San Diego, bankruptcy proceedings, the Official Committee of Unsecured Creditors awarded PFF Bank & Trust "The Lease Portfolio, consisted primarily of approximately 42 commercial equipment leases. The entry was listed May 30, 2008. The Debtor has listed the Lease Portfolio as having a value of $8,000,000."
On May 12, 2008, an order was entered approving the sale of the Leasing Portfolio to a third party for $2,150,445.36." The portfolio received several bids as per Leasing News noting that it was available.
Yesterday, Dakota Financial, LCC, Los Angeles, CA. announced it was the winner of the pool of leases that was made available for purchase by the seller's official committee of unsecured creditors with the consent of PFF Bank and Trust (42 lease for a total of for $2,150,445.36)
"We specialize in funding and servicing these types of transactions so we're very confident it will be a positive acquisition for us," Scott Woodring, Vice President, Sales & Marketing, told Leasing News
"We hope that the purchase of the Creative Portfolio reaffirms to the leasing community that Dakota continues to be a committed, capable and active buyer in the sub-prime equipment leasing market,"
Michael Green, Managing Partner of Dakota Financial added.
"We also believe that this purchase exemplifies what we strive for on all the transactions we see—that we can quickly evaluate and execute on opportunities that meet our business model."
He also said that with over seven years in the equipment leasing community, Dakota has worked to build a solid reputation as a stable and legitimate non-traditional credit lease funding source
Michael Fernandez, Dakota Financial's Lead Asset Manager explained, "With our existing infrastructure and systems in place, complemented by newly added staff, we are in a position to efficiently service this portfolio and potential future acquisitions."
Green emphasized that Dakota Financial is an asset-based direct funding source. Their North American programs are specifically designed to provide funding for customers that have prior bankruptcies, tax liens, judgments, repossessions, or slow pays. We fund traditional deals as well as sale-leasebacks, private party sales, start-ups, and owner/operators.
Story Credit Listing:
http://www.leasingnews.org/Story_Credit/Story_Credit.htm#dakota
PFF article:
http://www.leasingnews.org/archives/June%202008/06-02-08.htm#pff
--------------------------------------------------------------

Leasing Industry Help Wanted


VENDOR SALES SPECIALISTS
LEASING SALES PROFESSIONALS
Like selling vendor programs and large transactions?
Enjoy international financing programs?
Prefer the advantages of a commission only environment with the security of health and welfare benefits?
CLICK HERE to find out how to have fun again.
Please see our Job Wanted section for possible new employees.
--------------------------------------------------------------

Jim Borland Home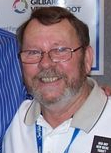 Jim Borland, 67, President of U.S. Energy, Conyers, a One-World Leasing company, Greensboro, Georgia, is home after his triple by-pass surgery at St. Joseph's Hospital, Atlanta, Georgia.
"…just got home…boy what a deal. Still have some racing pulse but doc said it will take care of itself within 6 to 8 weeks. Felling "unbelievably good, especially considering what my body went through. Ever seen a 14"long industrial zipper?
"Appreciate your prayers and thoughts and will be in touch sometime next week. Bad news is the road back is very long. The good news is the new business activity has significantly increased without me….'Hey Jim'."
Jim Borland
President, US Energy Capital
A OneWorld Leasing Co-op Member
Toll free: 800-562-1659
Fax:706-453-1694
www.usenergycapital.com
--------------------------------------------------------------

Sales Make it Happen
by Linda P. Kester
This is from her new book now available at www.leasingpress.com
87
That's Why I'm Here
Prospective vendors/lessees may not want to listen to what you have to say. But if you believe in what you're trying to tell them, you need to move past their resistance and deliver your sales message. Reply to objections by saying: "That's why I'm here."
Here are some examples:
| | |
| --- | --- |
| | |
| We don't use leasing | That's why I'm here. I discovered that you are not currently using our products, and ... |
| We use a different leasing company | That's why I'm here. We believe that this model ... |
| We had a bad experience with your organization | That's why I'm here. We have undergone major changes lately and ... |
| We already used your leasing company in the past | That's why I'm here. We appreciated your business and ... |
Linda Kester helps leasing companies increase volume. For more information, visit: www.lindakester.com. Questions, contact: Linda@lindakester.com.
--------------------------------------------------------------

Used Car Dealer Sued for Failing to Deliver Titles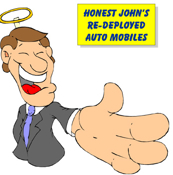 A Franklin County used car dealership failed to deliver titles to consumers and illegally sold new vehicles without a proper license, according to a lawsuit filed today, June 10, by the Ohio Attorney General. The lawsuit, filed in the Franklin County Court of Common Pleas, charges NAL Group, Inc., and National Auto Lease, Inc., (NAL) with violating numerous consumer protection laws. The lawsuit also seeks liability from other dealers and the finance company that helped facilitate the fraud.

Also named in the lawsuit are Steven W. Roper, Brian J. McNamara, Patrick J. McNamara, Joe R. Roper, Franklin County School Employees Federal Credit Union, Hugh White Honda, and Lindsay Acura.

NAL's actions caused significant problems for consumers, according to Nadine Ballard, Chief of the Consumer Protection Section of the Attorney General's Office.
"Consumers are severely harmed when they buy a car that cannot be driven on the roads because the car dealer failed to give the consumer a title," said Section Chief Ballard. "In this lawsuit we intend to help all the consumers who are entitled to rescind the sale and get their money back."
According to the lawsuit, NAL bought, sold and leased new and used motor vehicles to consumers throughout Ohio and other states. Although NAL was licensed to lease motor vehicles and to sell used motor vehicles, it did not have a license to sell new motor vehicles, as required by Ohio law.
The Attorney General's investigations also found that NAL failed to deliver titles after selling vehicles to consumers.
The lawsuit charges NAL with committing unfair, deceptive and unconscionable business practices in violation of Ohio's Consumer Sales Practices Act. The suit also charges NAL with violating the Certificate of Motor Vehicle Title Act and the Motor Vehicle Dealers, Auction Owners, and Salespersons Act.
In the lawsuit, the Attorney General seeks a court order to permanently stop NAL from violating the law. If NAL does break the law, a judge could find the company in contempt of court. The lawsuit also asks the court to order NAL to reimburse affected consumers and pay a civil penalty of at least $25,000.
from:
Dick Lightner
Executive Vice President
The Ohio Vehicle Leasing Association
1.800.369.5633 ovla@uautolease.com
5959 Dartshire Blvd., Dublin Ohio 43016
---------------------------------------------------------------
### Press Release ###########################

Alter Moneta Hires Vice President of Manufacturer-Dealer Relations
Buffalo, NY, The U.S. headquarters of Alter Moneta in Buffalo, New York is pleased to announce that Steve Nelson has joined the company as vice president, manufacturer-dealer relations. Alter Moneta has always had a strong presence in the vendor, OEM, and dealer sectors.
"The appointment of Steve attests to our continued to commitment to provide innovative financing solutions to these valued partners" commented, Mark Lempko US & Western Canada, general manager.
Nelson brings a highly regarded background, most recently 17 years with Kawasaki Construction Machinery, following his initial career in financial services with The Associates and CIT Financial Services. Nelson feels that, "With the recent dynamics in the industry, Alter Moneta truly has the resources and desires to continue to cultivate and develop this critical market on a national and cross border level" he goes further to add, "I am pleased and proud to have been invited to play a part in the growth of a company where, "There is more to financing than just money."
Alter Moneta is very confident in the experience that Nelson brings to the organization. Lempko was quoted as saying that, "Steve's knowledge of the construction industry poises Alter Moneta to further expand and offer client focused services in the United States and Canada to both manufacturers and dealers in the construction equipment industry."
Located in Canton, GA., Steve invites his friends to contact him at 678-880-7208 or by
email steven@altermoneta.us.
Alter Moneta, established in 1998, is one of the fastest growing independent financial services firms in North America, with significant market presence in both Canada and the United States. The company provides funds to purchase or lease new and used revenue producing equipment for middle-market firms in trucking, warehousing, construction, passenger transport, manufacturing and waste management industries. Through its Vendor Finance group, Alter Moneta also provides financing programs for manufacturers and dealers. Its Lutex subsidiary in Quebec provides auto-leasing services. For more information visit www.altermoneta.com.
### Press Release ###########################

SURVIVING JOB LOSS
Emotional and Financial Strain Can be Costly
Silver Spring, MD - The recent job loss numbers are staggering. Since the beginning of 2008, the American economy has lost 350,000 jobs, with construction, retail and manufacturing feeling the brunt of the decline. Unemployment hovers near 5.5 percent, with the recent losses setting new records for a one-month decline.
Never losing sight of the real people behind the numbers, the National Foundation for Credit Counseling (NFCC) offers the following tips for surviving a layoff, should one occur:
. Allow yourself to be upset or even afraid. These are natural reactions. However, should they become intense, be willing to seek professional help. Talking things through and hearing another person's perspective can bring relief and restore your positive outlook.
. Resist the urge to tell your boss what you truly think of him or her. Remember, you may need him or her as a reference for a future job.
. Take advantage of any assistance your workplace offers. Many companies provide placement assistance, job retraining and severance packages. Make sure you are aware of all benefits offered.
. Apply for any applicable government benefits. Your HR representative at work will be a good resource.
. Resist the urge to solve your problems by spending recklessly. It may feel good for the moment, but the high of spending won't equal the low of dealing with additional debt when there is no income.
. Don't be tempted to live off of your credit cards. Someone with a good line of credit could actually support the family at the current standard of living by using credit, but there's no guarantee a new position will materialize any time soon. One rule of thumb job counselors use is to expect one month of job search for each $10,000 of annual income you hope to replace. In other words, if you seek a $50,000 salary, it may take you five months to land that job.
. Take a personal inventory. Consider all assets, income and expenses. Hopefully, you will not have to liquidate any assets to survive, but it is good to know what you have to fall back on.
. Drastic times call for drastic measures. Nothing is off-limits. If necessary, consider selling the second car, or any recreational vehicles, real estate holdings, rental properties or jewelry.
. After reviewing income versus debt obligations, if there is not enough money to make ends meet, calculate how much is needed to meet the basic household living expenses. Your goal is to pay everyone, but if you must make a choice, keep your home-life stable by paying your rent or mortgage, utilities, childcare, insurance premiums, health care, food and keeping gas in the car
. Have a family meeting that includes the children. You don't want people pulling in different directions, and a joint effort yields a greater result. Make cutbacks wherever possible, knowing that this austere lifestyle will only be temporary. Resolve to stop all non-essential spending immediately.
. Tracking your spending is always a good idea, but when money is tight, it's essential. Write down every cent you spend. At the end of 30 days, review where the money went and make conscious decisions on where to cut back. You'll be amazed by how much you can save and not even feel the pinch.
. Contact your creditors to arrange lower payments. Most major credit card issuers have in-house help programs. Explain your situation and what you're doing to resolve it. The creditor may be able to temporarily lower your monthly payment and reduce interest.
. Call your mortgage lender or servicer and inform them of your situation. Be prepared to provide them with documentation of the setback, and have a resolution plan in mind. Since the average consumer doesn't know all of the loan modifications available, it is smart to first sit down with a certified housing counselor and map out a plan. This way, you'll know that you've selected the option that is best suited to your situation.
"The numbers are brutal, and we must realize that no one is immune to a layoff. When stalwarts of the American economy lay off workers by the thousands, it is serious for our nation as a whole. Financial setbacks are never easy, but with help, most can survive unscathed," said Gail Cunningham, spokesperson for the NFCC. "Reaching out to a trained and certified credit counselor can be one of the smartest steps a person can take during times of financial distress."
You don't have to solve your financial problems alone. A National Foundation for Credit Counseling Member Agency is just a call or click away. To reach the certified credit counselor closest to you dial 1-800-388-2227, or en Español, dial 1-800-682-9832.
To find an agency online go to www.DebtAdvice.org.

The National Foundation for Credit Counseling (NFCC), founded in 1951, is the nation's largest and longest serving national nonprofit credit counseling organization. The NFCC's mission is to promote the national agenda for financially responsible behavior and build capacity for its members to deliver the highest quality financial education and counseling services. NFCC members annually help more than two million consumers through close to 900 community-based offices nationwide. For free and affordable confidential advice through a reputable NFCC member, call1-800-388-2227,
(en Español 1-800-682-9832) or visit www.nfcc.org.
### Press Release ###########################
--------------------------------------------------------------

News Briefs----
Bernanke's remarks boost odds of rate increases
http://www.signonsandiego.com/news/business/20080610-1409-fed-talkingtough.html
Trade deficit jumps to highest level in 13 months
http://www.chicagotribune.com/business/sns-ap-economy,0,6851408.story
Feds accuse CompuCredit of deceiving customers
http://www.usatoday.com/money/perfi/credit/2008-06-10-credit-cards_N.htm
North America tomato industry reeling, growers say
http://www.signonsandiego.com/news/business/20080610-1248-food-tomatoes-florida.html
Lehman Bros raises $6bn after filing first loss since going public
http://www.independent.co.uk/news/business/news/lehman-bros-raises-6bn-after-filing-first
-loss-since-going-public-843666.html
----------------------------------------------------------------


You May have Missed---
This is a new world!!! Weddings/Celebrations: New York Times
(Click on the headlines of the two marriages I draw to your attention. While the pictures
http://www.nytimes.com/pages/fashion/weddings/index.html?8qa&scp=1-spot&
sq=wedding+announcements&st=nyt
note:
If you have trouble, here are the two stories direct:
http://leasingnews.org/PDF/Weddings2.pdf
http://leasingnews.org/PDF/Weddings3.pdf
(If it has been archived by the time you open it, please go here:
http://leasingnews.org/PDF/Weddings_Celebrations.pdf
---------------------------------------------------------------

Sports Briefs----
Lakers 87, Celtics 81
The Lakers Win One the Hard Way http://www.nytimes.com/2008/06/11/sports/basketball/11nba.html?_r=1&hp&oref=slogin
----------------------------------------------------------------


California Nuts Briefs---
Governor signs bill legalizing competitions for home wine makers
http://www.timesheraldonline.com/news/ci_9521876
----------------------------------------------------------------


"Gimme that Wine"
Deal finalized: 3 Sonoma County wineries sold
Geyser Peak, Buena Vista, Atlas Peak
http://www.pressdemocrat.com/article/20080610/NEWS/571531331/1036/BUSINESS01/
Winery_shuffle_in_Sonoma_
Constellation Brands said today that it has sold eight wineries, including Columbia Winery of Woodinville and Covey Run of Sunnyside, to Ascentia Wine Estates of Sonoma, Calif.
http://seattletimes.nwsource.com/html/businesstechnology/2004469025_webwine11.html
In a New World, Less Can Mean More---Eric Asimoc
http://events.nytimes.com/2008/06/11/dining/reviews/11wine.html?ref=dining
Riesling Growth Rises Over Other White Wines for Three Straight Years
http://www.businesswire.com/portal/site/home/email/headlines/?ndmViewId=news_view&
newsLang=en&div=-1784497667&newsId=20080609005350
Idaho wine region yearns for recognition
http://blog.oregonlive.com/breakingnews/2008/06/idaho_wine_region_yearns_for_r.html
Auction Napa Valley Brings $10.35 Million at Signature Charity Event
http://www.napavintners.com/trade/tm_3_release_detail.asp?ID_News=351
Wine Prices by vintage
http://www.winezap.com
http://www.wine-searcher.com/
US/International Wine Events
http://www.localwineevents.com/
Winery Atlas
http://www.carterhouse.com/atlas
Leasing News Wine & Spirits Page
http://two.leasingnews.org/Recommendations/wnensprts.htm
The London International Vintners Exchange (Liv-ex) is an electronic exchange for fine wine.
http://www.liv-ex.com/
----------------------------------------------------------------

Calendar Events This Day
King Kamehameha Day
Designated state holiday in Hawaii honors memory of Hawaiian monarch (1737-1819).
Governor appoints state commission to plan annual celebration.
Libya: Evacuation Day.
National day. Commemorates the closing of US base in 1980.
National German Chocolate Cake Day
Saint feast Days
http://www.catholic.org/saints/f_day/jun.php
----------------------------------------------------------------

From 70 to 80 percent of all ripe olives are grown in California's approximately 35,000 acres. In the 1700s, Franciscan monks brought olives to Mexico and then into California by way of the missions. The first cuttings were planted in 1769 at the San Diego Mission. Commercial cultivation of California olives began in the late 1800s. Today, anywhere from 80,000 to 160,000 tons of olives are produced in California each year.
----------------------------------------------------------------

Today's Top Event in History
1944- Five days after the D-Day landing, the five Allied landing groups, made up of some 330'000 troops, link up in Normandy to form a single solid front across northwestern France. On 06 June 1944, after a year of meticulous planning conducted in complete secrecy by a joint Anglo-American staff, the largest combined sea, air, and land military operation in history began on the French coast in the Baie de la Seine. The Allied invasion force included three million men, 13'000 aircraft, 1200 warships, 2700 merchant ships, and 2500 landing craft. There were five Allied landing sites at Normandy, and by the evening of the first day, some 150'000 US, British, and Canadian troops were ashore, and the Allies held about two hundred square kilometers.
[headlines]
----------------------------------------------------------------

This Day in American History
1517 - Sir Thomas Pert reached Hudson Bay.
1742 -- Benjamin Franklin invents his Franklin stove. The new stove and reconfiguration of the flues allowed for a more efficient fire, one that used one quarter as much wood and generated twice as much heat. When offered a patent for the fireplace's design, Benjamin Franklin turned it down. He did not want to make a profit. He wanted all people to benefit from his invention.
http://inventors.about.com/od/fstartinventors/ss/Franklin_invent_2.htm
1769- Birthday of Anne Newport Royall, a celebrated figure in the Jackson Era and for a decade or so after. She wrote several "travel books" -- accounts of places and encounters with famous, unknown and infamous people. Often shrill and relentless in her criticisms. Many, if not all, of her books were published "for the author", and as she went around the country collecting interviews, and notes on whatever she saw, she collected subscriptions for forthcoming books, and sold already published books out of a trunk she always brought with her. Her first book, Sketches of History, Life, and Manners, in the United States, "by a traveler", was published in 1826, printed in New Haven, CT. This, and a series called the Black Book, vols 1, 2, and 3, sold well, and made Anne Royall widely known over the next few years. She was born in Baltimore, but spent her early years (til about age 13), in extreme poverty, on what was then the edge of the frontier -- western Pennsylvania. Savage raids by British and Tory-led Indians led Anne Royall's mother to flee back east, along with other settlers. On May 4, 1798, Anne married William Royall. She had been living in his house for ten years, and rumors would follow her that they had been on intimate terms for some years before the marriage. Anne was 28 then, and the Major was in his middle 50s. http://www.positiveatheism.org/hist/quotes/royall.htm
http://www.loc.gov/loc/lcib/0001/royall.html
http://www.earlyrepublic.net/BIOG-R.htm
http://www.amazon.com/exec/obidos/ASIN/0899501338/inktomi-bkasin-20/
103-2488497-6059853
1776 - A committee to draft the document of Independence met. John Adams, Benjamin Franklin, Robert Livingston, Roger Sherman and Thomas Jefferson were the members. They immediately delegated the writing to Adams and Jefferson, and Adams gave it over to Jefferson.
1829 --The Book of Mormon is published. Joseph Smith claims to have translated it from "Reformed Egyptian" with the aid of the angel Moroni & 2 magic stones (Urim & Thummim).
1832- Lucy Pickens birthday; noted Confederate hostess whose likeness was engraved on the $100 bill of the Confederacy. Lucy Pickens was the first woman to appear on the Confederate Note, and the first woman to appear on a US Note was Martha Washington on the 1886-91 One Dollar Silver Certificate.
http://www.currencygallery.org/vignettes/pickens.htm
http://www.tsha.utexas.edu/handbook/online/articles/view/PP/fpi2.html
1842 - A late season snowstorm struck New England. Snow fell during the morning and early afternoon, accumulating to a depth of ten to twelve inches at Irasburg, VT. Berlin NH was blanketed with eleven inches of snow during the day. Snow whitened the higher peaks of the Appalachians as far south as Maryland.
1859 - Comstock silver load was discovered near Virginia City, Nevada. Prospector James Finney stumbled across thick, bluish clay in western Nevada. A fellow minor, Henry Comstock, gave his name to the lode, the most lucrative silver ore mine in history. Ott's Assay Office in Nevada City, Ca., first assayed samples of the rich Comstock Lode of Nevada. Four Irishmen known as the Bonanza Kings bought up shares in the Comstack mines and became rich. They were John Mackay, James Fair, James Flood, and William O'Brian. Ore from the Comstock lode was hauled by horse-drawn wagon over Donner Pass to SF.
1862 - C.S.S. Virginia blown up by her crew off Craney Island to avoid capture. The fall of Norfolk to Union forces denied Virginia her base, and when it was discovered that she drew too much water to be brought up the James River, Flag Officer Tattnall ordered the celebrated ironclad's destruction. "Thus perished the Virginia," Tattnall wrote, "and with her many high-flown hopes of naval supremacy and success." For the Union, the end of Virginia not only removed the formidable threat to the large base at Fort Monroe, but gave Flag Officer Gold borough's fleet free passage up the James River as far as Drewry's Bluff, a factor which was to save the Peninsular Campaign from probable disaster.
1877 - The temperature at Los Angeles, CA, reached 112 degrees during a heat wave. It would have been the all-time record for Los Angeles but official records did not begin until twenty days later.
1880- Birthday of Jeannette Rankin, first woman elected to the US Congress, a reformer, feminist and pacifist, was born at Missoula, MT. She was the only member of Congress to vote against a declaration of war against Japan in December 1941. Died May 18, 1973, at Carmel, CA.
http://www.greatwomen.org/women.php?action=viewone&id=121
http://www.angelfire.com/anime2/100import/rankin.html
http://www.rankinfoundation.org/
http://www.spartacus.schoolnet.co.uk/USArankin.htm
1883- Charlotte Eugenia Hawkins Brown birthday; first Black woman honored by North Carolina with a state historic site. Her Palmer Memorial Institute at Sedalia, a school for Black children, taught not only academics but manners, morals, and ethics.
http://www.ah.dcr.state.nc.us/sections/hs/chb/chb.htm
http://www.ah.dcr.state.nc.us/sections/hs/chb/civic-life.htm
1895 -- Charles E. Duryea receives the first U.S. patent granted to an American inventor for a gasoline-driven automobile.
1899--Birthday of American composer George Frederick McKay,born, Harrington, WA.
Died October, 1970,Stateline, NV. At one point in the 1950's possibly the most published of serious American composers, McKay's works include 70 orchestra pieces, several string quartets, many published band works, and a great variety of chamber works, including national prize-winning pieces in the area of harp, piano, and woodwinds. Identified closely with the use of multi-cultural folk themes, including Native American songs and dances. Author of books on Orchestration and Harmony
1904-Singer-pianist Pinetop Smith, born Troy, Alabama. One of my fathers favorites as he had a collection of 78's he would play all the time, along with folksingers "Leadbelly" and Pete Seeger, among others, including classical music. Some of the things I remember most about my father was his cigar smoking, poker playing, discussions about writers and plots, and sitting with him when I was four years old ( and older ) and listening to his music. My father and I were very close. When I hear music like Pinetop Smith, I always think of him
http://www.heptune.com/pinetops.html
http://www.colindavey.com/BoogieWoogie/articles/ofamart.htm
1910- Jacques Cousteau was born, French undersea explorer, writer and filmmaker born at St. Andre-de-Cubzac, France. He invented the Aqualung, which allowed him and his colleagues to produce more than 80 documentary films about undersea life, two of which won Oscars. This scientist and explorer was awarded the French Legion of Honor for his work in the Resistance in WWII. He died June 25, 1997, at Paris, France.
1913- Vincent Thomas (Vince) Lombardi, Pro Football Hall of Fame coach, born at New York, NY. Lombardi played football for Fordham's famed "Seven Blocks of Granite" line in the mid-1930s, became a teacher and began to coach high school football. He became offensive line coach at West Point in 1949 and moved to the New York Giants in 1954. Five years later, he was named head coach of the Green Bay Packers. His Packers won five NFL titles and two Super Bowls in nine years, and Lombardi was generally regarded as the greatest coach and the finest motivator in pro football history. He retired in 1968, but was lured back into coaching the Washington Redskins a year later. Inducted into the Pro Football hall of Fame in 1971. Died at Washington, DC, Sept 3, 1970.
1913--In the Philippines, US Gen."Black Jack" Pershing orders an attack on the Moros in Bud Bagsak, who refused to pay taxes to the Philippine government.500 Moro built a stone fort during the first months of 1913, at Bud Bagsak. Today the American military attacked. John Browning, inventor of the Colt 0.45 pistol tested his new pistol here. After four days, armed mostly with kris, barongs, spears & few guns, every warrior, woman, & child fell.
http://www.msc.edu.ph/centennial/hero/armm/page10.html
1919- Sir Barton, a three year old, became the first horse to win the Triple Crown at the Belmont Stakes, Elmont Park, NY. The rider in all three races was J.Loftus, making him the first jockey to win the Triple Crown. Sir Barton pulled away from the only two other horses in the race coming down the stretch and won the 1-3/8th mile race in 2:17.2, an American record.
1920-birday of pianist/organist Hazel Scott, Port of Spain, Trinidad
http://alevy.com/hazel.htm
1920—Birthday of jazz drummer Shelly Manne , who had his own jazz club, played at the Lighthouse in Hermosa Beach, and made the great album with Andrew Previn and crew: "My Fair Lady."
A remarkable, entertaining drummer in the 1950's and 1960's.
http://musicbase.h1.ru/PPB/ppb4/Bio_463.htm
http://www.drummerworld.com/drummers/Shelly_Manne.html
http://www.counterpoint-music.com/Catalogues/Jazz/jazz.m/shelly/
1922 -- Robert Flaherty's silent documentary "Nanook of the North" opens.
http://www.imdb.com/title/tt0013427/
1925-Birthday of American author William Styron Newport News, Virginia. Wrote Sophie's Choice, Confusions of Nat Turner, among others, including many important essays. He died on November 1st, 2006. He was 81 years old.
http://www.pbs.org/wnet/americanmasters/database/styron_w.html
1927-"Lucky" Lindbergh receives the first "Distinguished Flying Cross."
http://memory.loc.gov/ammem/today/jun11.html
1926 -- First 40-hour work week in the country, won by NY fur workers.
1927 Babe Ruth hits 19th & 20th of 60 Home Runs
1929-birthday of alto sax player Lennie Niehaus, St. Louis, Mo.
1934--Birthday of James (Pookie) Hudson, lead singer of the 1950's doo-wop group, the Spaniels.
1937-Birthday of Amalya Lyle Kearse - U.S. attorney, judge of the U.S. Court of Appeals (2nd Cir.) 1979-, champion bridge player, and writer about bridge.
1938-Johnny Vander Meer of the Cincinnati Reds pitched a no-hitter against the Boston Braves, winning 2-0. Vander Meer returned to the mound four days later and no-hit the Brooklyn Dodgers, 6-0, to complete the only consecutive no-hitter in baseball history.
1939- Birthday of country singer Wilma Burgess; and jazz-rock drummer Bernard (Pretty) Purdie.
1940-birthday of singer Joey Dee ( Joseph H. Dinicola ), Passaic, NY. He rose to fame as part of the twist craze in the early 1960's, was born in Passaic, New Jersey. He and his band, the Starlighters, gyrated to the top of the charts in 1961 with "Peppermint Twist." It was a tribute to the Peppermint Lounge, a small New York club frequented by the city's socialites. Three members of the Starlighters - Felix Cavaliere, Gene Cornish and Eddie Brigati - later were part of the Young Rascals. And Jimi Hendrix is said to have played briefly with the Starlighters in 1966.
http://corks_oldies.tripod.com/index-joeyd.htm
http://www.marstalent.com/bio_joey_dee.htm
1942 - No. 1 Billboard Pop Hit: ``Tangerine,'' Jimmy Dorsey Orchestra.
1943- The Northwest African Air Forces of the Anglo-American Command won the first land victory without infantry after dropping 6,200 tons of bombs in more than 5,000 sorties on the Italian fortress on the island of Pantelleria in the Mediterranean Sea, 70 miles southwest of Sicily, changing forever the use of air power in determining military victory.
1944- Five days after the D-Day landing, the five Allied landing groups, made up of some 330'000 troops, link up in Normandy to form a single solid front across northwestern France. On 06 June 1944, after a year of meticulous planning conducted in complete secrecy by a joint Anglo-American staff, the largest combined sea, air, and land military operation in history began on the French coast in the Baie de la Seine. The Allied invasion force included three million men, 13'000 aircraft, 1200 warships, 2700 merchant ships, and 2500 landing craft. There were five Allied landing sites at Normandy, and by the evening of the first day, some 150'000 US, British, and Canadian troops were ashore, and the Allies held about two hundred square kilometers.
1944--*COLE, ROBERT G. Medal of Honor
Rank and organization: Lieutenant Colonel, U.S. Army, 101st Airborne Division. Place and date: Near Carentan, France, 11 June 1944. Entered service at: San Antonio, Tex. Birth: Fort Sam Houston, Tex. G.O. No.: 79, 4 October 1944. Citation: For gallantry and intrepidity at the risk of his own life, above and beyond the call of duty on 11 June 1944, in France. Lt. Col. Cole was personally leading his battalion in forcing the last 4 bridges on the road to Carentan when his entire unit was suddenly pinned to the ground by intense and withering enemy rifle, machinegun, mortar, and artillery fire placed upon them from well-prepared and heavily fortified positions within 150 yards of the foremost elements. After the devastating and unceasing enemy fire had for over 1 hour prevented any move and inflicted numerous casualties, Lt. Col. Cole, observing this almost hopeless situation, courageously issued orders to assault the enemy positions with fixed bayonets. With utter disregard for his own safety and completely ignoring the enemy fire, he rose to his feet in front of his battalion and with drawn pistol shouted to his men to follow him in the assault. Catching up a fallen man's rifle and bayonet, he charged on and led the remnants of his battalion across the bullet-swept open ground and into the enemy position. His heroic and valiant action in so inspiring his men resulted in the complete establishment of our bridgehead across the Douve River. The cool fearlessness, personal bravery, and outstanding leadership displayed by Lt. Col. Cole reflect great credit upon himself and are worthy of the highest praise in the military service.
1949- Hank Williams made his debut on the Grand Ole Opry. His performance, with the audience demanding several encores of "Lovesick Blues," is still considered one of the Opry's greatest moments. The success of his recording of that song had led to the Opry contract, and he remained with the show until August 1952, when he was fired for perpetual drunkenness. Williams died on New Year's Day 1953 of a heart attack brought on by excessive drinking.
http://www.hankwilliams.com/
1949- Drummer Frank Beard of the group ZZ Top. Incidentally, Beard is only unbearded member of 'The Top'.
http://www.lowpft.com/frank.html
http://www.johndouglas.com/zztop.html
1949-- Hank Williams made his debut on the Grand Ole Opry. His performance, with the audience demanding several encores of "Lovesick Blues," is still considered one of the Opry's greatest moments. The success of his recording of that song had led to the Opry contract, and he remained with the show until August 1952, when he was fired for perpetual drunkenness. Williams died on New Year's Day 1953 of a heart attack brought on by excessive drinking.
1950---Birthday of American composer David da Silva, California.
1953-MIZE, OLA L. Medal of Honor
Rank and organization: Master Sergeant (then Sgt.), U.S. Army, Company K, 15th Infantry Regiment, 3d Infantry Division. Place and date: Near Surang-ni, Korea, 10 to 11 June 1953. Entered service at: Gadsden, Ala. Born: 28 August 1931, Marshall County, Ala. G.O. No.: 70, 24 September 1954. Citation: M/Sgt. Mize, a member of Company K, distinguished himself by conspicuous gallantry and outstanding courage above and beyond the call of duty in action against the enemy. Company K was committed to the defense of "Outpost Harry", a strategically valuable position, when the enemy launched a heavy attack. Learning that a comrade on a friendly listening post had been wounded he moved through the intense barrage, accompanied by a medical aid man, and rescued the wounded soldier. On returning to the main position he established an effective defense system and inflicted heavy casualties against attacks from determined enemy assault forces which had penetrated into trenches within the outpost area. During his fearless actions he was blown down by artillery and grenade blasts 3 times but each time he dauntlessly returned to his position, tenaciously fighting and successfully repelling hostile attacks. When enemy onslaughts ceased he took his few men and moved from bunker to bunker, firing through apertures and throwing grenades at the foe, neutralizing their positions. When an enemy soldier stepped out behind a comrade, prepared to fire, M/Sgt. Mize killed him, saving the life of his fellow soldier. After rejoining the platoon, moving from man to man, distributing ammunition, and shouting words of encouragement he observed a friendly machine gun position overrun. He immediately fought his way to the position, killing 10 of the enemy and dispersing the remainder. Fighting back to the command post, and finding several friendly wounded there, he took a position to protect them. Later, securing a radio, he directed friendly artillery fire upon the attacking enemy's routes of approach. At dawn he helped regroup for a counterattack which successfully drove the enemy from the outpost. M/Sgt. Mize's valorous conduct and unflinching courage reflect lasting glory upon himself and uphold the noble traditions of the military service.
1954---Top Hits
Little Things Mean a Lot - Kitty Kallen
Three Coins in the Fountain - The Four Aces
If You Love Me (Really Love Me) - Kay Starr
(Oh Baby Mine) I Get So Lonely - Johnnie & Jack
1956- Joseph Clifford (Joe) Montana, Jr Birthday, born New Eagle, PA.
http://www.sfgate.com/sports/49ers/pages/1997/montana.shtml
1959 -Postmaster General bans D.H. Lawrence's book, Lady Chatterley's Lover
1961 - Roy Orbison was wrapping up a week at number one on the "Billboard" record chart with "Running Scared", his first number one hit. Orbison recorded 23 hits for the pop charts, but only one other song made it to number one: "Oh Pretty Woman" in 1964. He came close with a number two effort, "Crying", number four with "Dream Baby" and number five with "Mean Woman Blues". Orbison was inducted into the Rock and Roll Hall of Fame in 1987; but suffered a fatal heart attack just one year later.
1961-Roger Maris hits 19th & 20th of 61 Home Runs
1962---Top Hits
I Can't Stop Loving You - Ray Charles
Lovers Who Wander - Dion
(The Man Who Shot) Liberty Valance - Gene Pitney
She Thinks I Still Care - George Jones
1963 -Gov Wallace tries to prevent blacks registering at U of Alabama
1963-President John F. Kennedy says segregation is morally wrong and that it is "time to act."
1963 -- Dr. Martin Luther King, Jr. is arrested in Florida for trying to integrate restaurants.
1965 - No. 1 Billboard Pop Hit: ``Back in My Arms Again,'' The Supremes.
1966 - Janis Joplin made her first onstage appearance -- at the Avalon ballroom here in San Francisco. She began her professional career at the age of 23 with Big Brother and The Holding Company. The group was a sensation at the Monterey Pop Festival in 1967. "Piece of My Heart" was the only hit to chart for the group in 1968. Big Brother and The Holding Company disbanded in 1972, though Joplin continued in a solo career with hits such as "Down on Me" and "Me and Bobby McGee". Janis 'Pearl' Joplin died of a heroin overdose in Hollywood in October, 1970. The movie "The Rose", starring Bette Midler, was inspired by the life of the rock star. In reality, she was high all the time on Southern Comfort and whatever.
1969-"Space Oddity", a single recorded by David Bowie was released to coincide with Apollo II's trip to the moon, during which Neil Armstrong and Edwin Aldrin,Jr., landed and walked on the surface of the moon. http://www.todomusica.org/david_bowie/disco8.shtml
1970---Top Hits
Everything is Beautiful - Ray Stevens
Which Way You Goin' Billy? - The Poppy Family
Up Around the Bend/Run Through the Jungle - Creedence Clearwater Revival
Hello Darlin' - Conway Twitty
1971-Nineteen-month occupation by Native American protesters of Alcatraz Island, in San Francisco Bay, ends.
1972 - Hank Aaron of the Atlanta Braves tied (with Gil Hodges of the Giants) the National League record for the most grand-slam home runs in a career, with 14. The Braves beat the Philadelphia Phillies 15-3.
1972 - Heavy showers brought 1.64 inches of rain to Phoenix AZ, a record for the month of June.
1972 -- The controversial 62-minute XXX-rated film, "Deep Throat", opens at the Mature World Theatre in New York City. Linda Lovelace starred, or, whatever...
1976-Santana's ninth album, "Amigos", goes gold.
1976-Wild Cherry's single "Play That Funky Music" is released.
1977-Settle Slew, ridden by Jean Cruguet, became the 10th horse to win the Triple Corwn by triumphing in the Belmont Stakes. Slew led wire-to wire and defeated Run Dusty Run by four lengths.
1978---Top Hits
You're the One that I Want - John Travolta & Olivia Newton-John
Shadow Dancing - Andy Gibb
Feels So Good - Chuck Mangione
Georgia on My Mind - Willie Nelson
1978- Salt Lake City, Utah, Joseph Freeman, Jr., became the first African-American to be ordained to the priesthood in the Latter Day Saints, Mormon religion.
1979-- Chuck Berry pleaded guilty in Los Angeles to income tax evasion. The charge stemmed from a 1973 debt of $110,000. Berry began serving a four-month prison term in August at a federal prison in Lompoc, California.
1981 - The first baseball player's strike in major-league history began during mid-season after Seattle defeated Baltimore 8-2 at the Kingdome in Seattle. For two months, the nation's favorite pastime was watching negotiations between the players' union and team owners.
1982 - The movie "E.T.: The Extra-Terrestrial" opened. Steven Spielberg directed this classic. It dazzled audiences with state-of-the-art special effects and a touching, humorous, story line, grossing over $100 million in its first 31 days of theatrical release.
1985 - Von Hayes of the Philadelphia Phillies became the 21st player in major-league baseball history to hit a pair of home runs in one inning as he led the Phillies to a 26-7 cakewalk over the New York Mets.
1986---Top Hits
Live to Tell - Madonna
On My Own - Patti LaBelle & Michael McDonald
I Can't Wait - Nu Shooz
Happy, Happy Birthday Baby - Ronnie Milsap
1989 - Thunderstorms produced severe weather in the south central and southeastern U.S. during the day and night. Thunderstorms spawned eleven tornadoes, including one which tore the roof off a restaurant at Bee Branch, AR, injuring six persons. The tornado tossed one car into the restaurant and another car over it. Temperatures soared into the 90s across much of Florida. Lakeland reported a record high of 99 degrees for the second day in a row.
1990 - UN appoints Olivia Newton-John environmental ambassador
1990- Nolan n pitches his 6th no-hitter beating Oakland, in the 9th he retires Ken Phelps, Rickey Henderson and Willie Randolph (all ex Yanks)
1991- Microsoft releases MS DOS 5.0
1993- University of Alabama is desegregated. Facing federalized Alabama National Guard troops, Alabama Governor George Wallace ends his blockade of the University of Alabama in Tuscaloosa, and allows two Black students to enroll: Vivian Malone Jones and James A. Hood. In September of the same year, Wallace again attempted to block the desegregation of an Alabama public school — this time Tuskegee High School in Huntsville — but President Kennedy again employed his executive authority and federalized National Guard troops. On 10 September several Black students entered the public high school.
1993 - U.S. audiences rumbled to theatres for a first look at Jurassic Park. The Steven Spielberg-directed dinosaur blockbuster billed a gigantic $47.06 million -- just for openers.
1993-The Ike and Tina Turner film biography "What's Love Got To Do With It", opens nationally.
1995-IBM buys Lotus Development Corporation after a week of price negotiation. IBM had launched a hostile takeover attempt on 05 June 1995, and the two companies signed an agreement on June 11 to finalize the deal. Lotus had achieved great success with its spreadsheet, Lotus 1-2-3, and its enormously popular Lotus Notes software, which let workers on different computers collaborate on the same document. IBM's takeover of Lotus puts IBM head-to-head with Microsoft, which is about to launch a collaboration and networking software product called Microsoft Exchange.
1995-- Mark McGwire ties a major league record by hitting five homers in back-to-back games. Big Mac's three homers today in consecutive at-bats helps the A's defeat the Red Sox, 8-1.
1996 - Republican Senator Bob Dole ended his Senate career (to make a run for the U.S. Presidency) with an emotional farewell speech before a packed Senate chamber. He had spent some 27 years as a U.S. Senator. His wit is often seen on television commercial these days and "60 Minutes" when he spars with ex-President Bill Clinton.
1999 - "Austin Powers: The Spy Who Shagged Me" premiered at theatres across the U.S. Dr. Evil (played by Mike Myers) travels back to 1969 to steal Austin Powers' (also played by Mike Myers) mojo. Powers (now "shagless") must travel to '69 to get his mojo back (can you dig it?). Big stars in the movie include the not-so-big Mini-Me (Verne Troyer), CIA agent Felicity Shagwell (Heather Graham), Basil Exposition (Michael York), Number Two (Robert Wagner), Young Number Two (Rob Lowe) and Fat Bastard (that Myers guy again). $54.92 mil the first weekend and grossed over $250 million. "Gold Member" was the third issue, and some consider, the best one to date.
2002—American Idol TV Premier. FOX's phenomenally successful talent show as based on a British program. Talented singers compete for a major label record deal while being judged by a panel of highly critical music experts: Simon Cowell, Paula Abdul and Randy Jackson. The audience participates by phoning in votes for favorites. Ryan Seacrest hosts. The first "American Idol" was Kelly Clarkson, who has gone on to top charting success and Grammys.
--------------------------------------------------------------

Baseball Poem

When I go to a Red Sox Baseball Game.(Arts and Lifestyle)
The Boston Herald; 10/13/2003; Tardiff, Nicole
Byline: Nicole Tardiff
I can't explain
the feeling I get
when I go to
a Red Sox
baseball game.
It's like this
BANG of energy that rushes through my veins.
I'm free.
The air is filled with
the spices of
hot dogs, pizza,
Fenway freshly cut grass.
I love it.
Here
everyone is like me,
cheering on my fave
Red Sox players.
I'm not different.
Here
I fit in.
Nicole Tardiff was 17 and a senior at Lexington High School when she wrote this. This poem was originally published in "2:25 P.M.," a book of poetry and prose from Lexington High School's participation in the Student Publishing Program.
Lexington's Student Publishing Program has been selected as one of the top high school writing programs in the country by Web del Sol, the largest nonprofit publisher of periodical contemporary literature in the United States.
See http://www.225pm.org for more information
about the Student Publishing Program and its free online literary magazine and writing resources
--------------------------------------------------------------

SuDoku
The object is to insert the numbers in the boxes to satisfy only one condition: each row, column and 3x3 box must contain the digits 1 through 9 exactly once. What could be simpler?
http://leasingnews.org/Soduku/soduko-main.htm
--------------------------------------------------------------

Daily Puzzle
How to play:
http://www.setgame.com/set/puzzle_frame.htm
Refresh for current date:
http://www.setgame.com/set/puzzle_frame.htm
--------------------------------------------------------------


http://www.gasbuddy.com/
http://www.gasbuddy.com/GB_Map_Gas_Prices.aspx
http://www.gasbuddy.com/GB_Mobile_Instructions.aspx
--------------------------------------------------------------

Weather
See USA map, click to specific area, no commercials
--------------------------------------------------------------

News on Line---Internet Newspapers
Phoenix, Arizona
--------------------------------