Monday, June 22, 2009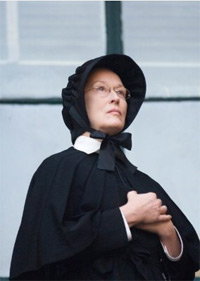 Actress Mary Louise "Meryl" Streep born June 22, 1949 Summit, New Jersey. Academy award Best actress "Kramer vs. Kramer" ( 1979), "Sophie's Choice" (1982).In 2004, Streep was awarded the AFI Life Achievement Award by the Board of Directors of the American Film Institute, which honors an individual for a lifetime contribution to enriching American culture through motion pictures and television. Recently "The Devil Wears Prada," "Mama Mia," "Bridges of Madison County" and "Doubt," pictured above.
http://www.imdb.com/name/nm0000658/bio

Headlines---

"Just One More Call"
Classified Ads---Senior Management
Cartoon---Bird Restaurant
Funders/Superbrokers looking for broker business
Leasing 102 by Mr. Terry Winders, CLP
Approaching Funding Sources
Cancelled: Tuesday, June 23-Steve Geller/Linda Kester
Financial and Sales Training List
Leasing News Top Stories--June 15-June 19
Cartoon---Dog Restaurant
Classified Ads---Help Wanted
Bank Beat--40 Banks Closed this Year
Banner Advertising
Bentsen on the Financial Regulatory System proposal
News Briefs---
Sterling Financial/Equipment Finance sue lessees
GE vice chairman doesn't see 'green shoots'
Bailed-out bank's deals raise concerns
Toyota gets 180,000 orders for new Prius hybrid
Foreclosures grind on as lenders fail to modify loans
The five stages of business decline
You May have Missed---
California Nuts Brief---
Sports Briefs---
"Gimme that Wine"
Today's Top Event in History
This Day in American History
Baseball Poem
SuDoku
Daily Puzzle
GasBuddy
Weather, USA or specific area
Traffic Live----

######## surrounding the article denotes it is a "press release"




--------------------------------------------------------------


Please send Leasing News to a colleague and ask them to subscribe.

--------------------------------------------------------------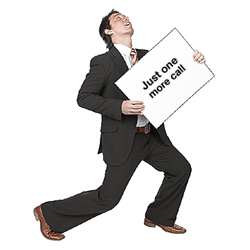 While it may sound early, as predicted, many readers have started their July 4 holidays early, according to the Leasing News "auto responders" from the news edition email.
Most of our readers go direct to our web site, and that too reflects that the July 4th vacation mind set has begun.
It leaves those still active to get more active as there is less competition. As leasing companies merge or are acquired, software and other service providers should be stepping up their marketing and direct sales campaigns. Captive lessors with products to move can be more aggressive with less competition as well as salesmen going after vendor accounts. Telemarketers should be increasing their number of calls, not backing off.
--------------------------------------------------------------

Classified Ads---Senior Management
Philadelphia, PA
Executive that led vendor technology leasing start-ups for US Bancorp and Wells Fargo.
Hired and managed vendor teams in technology, office equipment, telecom and transportation.
Email: jjacee@verizon.net
Europe
25+ yrs exper. management roles Chase, AT&T Capital, Heller Financial, SFS. Develop biz from "scratch to success". Looking for challenging & pioneering job.
Email: frans@alliedproperty.net
Gig Harbor, WA
Experienced at starting up leasing divisions for community banks, designing broker programs, designing credit policies/ d matrix's/ syndication of full financial package transactions.
Resume attached.
Email: jdcapman@yahoo.com
Philadelphia, PA
27 yrs. exp. sales, ops., credit, strategy, P&L mngmet. Most recently created & executed the biz plans for 2 highly successful Bank-owned small ticket leasing subsidiaries.
email: mccarthy2020@comcast.net
Philadelphia Metro Area - 30 Years experience Healthcare sales/ management- 3 years experience newly create "small-ticket" healthcare division.
Good success - Mitch Utz
215-460-4483
Email: mitutz@msn.com
For a full listing of all "job wanted" ads, please go to:
http://www.leasingnews.org/Classified/Jwanted/Jwanted.htm
To place a free "job wanted" Leasing News ad:
http://www.leasingnews.org/Classified/Jwanted/Jwanted-post.htm
ELFA Career Center: Job Seekers (free):
http://careers.elfaonline.org/search.cfm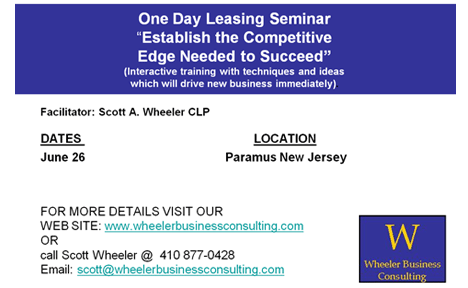 -------------------------------------------------------------

--------------------------------------------------------------

Funders/Superbrokers looking for broker business
Since starting the list of companies not doing business with leasing brokers, there have been many inquiries regarding a list of those who still want to attract new brokers to send them business.
Leasing News has a "Funder A" and "Funder B" list as well as "Captive Lessors" and "Story Credits." To help readers in this quest, this new list will be kept simple at first to learn the response from all parties concerned. It will remain free, as all Leasing News lists are free.
Listed will be the name of company, contact, and email and/or telephone number, "Funder" list url, as well as any attachment, which will be a link, and also as a "footnote" for readers to scroll. In an effort to screen who is a "funder" or "superbroker," they must be already listed on our existing list and as the policy of the "Story Credit" list, not mentioned in a Leasing News Alert of Bulletin Board Complaint, plus have a satisfactory Better Business Bureau report.
Send company name, contact/email or telephone number as well as a URL to attach or description to
kitmenkin@leasingnews.org
Story Credit Policy: (To qualify for this list, the company must be a funder and not a "Broker/Lessor" or "Super Broker/Lessor", along with an acceptable Better Business Bureau Rating and no history of complaints at Leasing News. We reserve the right to not list a company who does not meet these qualifications.)
http://www.leasingnews.org/Story_Credit/Story_Credit.htm
Funder List "A"
http://leasingnews.org/Funders_Only/Funders.htm
Funder List "B"
http://leasingnews.org/Funders_Only/Funders_B.htm
SuperBroker List
http://www.leasingnews.org/Super_Brokers/Super_Brokers.htm
Story Credit List
http://leasingnews.org/Story_Credit/Story_Credit.htm

--------------------------------------------------------------

Leasing 102
by Mr. Terry Winders, CLP
Approaching Funding Sources
I get a lot of calls from people looking for funding sources. The best lists come from this publication or the leasing trade associations. Sometimes I recommend developing your own by contacting a local community bank in the neighborhood of the lessee and teaching them how you can be a marketing force for them and then sell them the payment stream. However there is a correct procedure to prepare you prior to contacting an established funding source. If you have the information they want it will speed up the process and make you look professional.
Regardless of the type of funding source they will want to know a lot about you. I suggest you prepare a resume on yourself to present to them containing your years in business, employment history, knowledge of leasing and discounting, (a CLP helps nicely here), your average size deal and the different industries you are working in. They may request your financial statement and want to review your credit prior to engaging in any transactions with you. Have all this done so you can send it to them with no delay. In fact you should contact different funding sources in advance of sending them business because their individual likes and dislikes will help guide you to the best source when you have a transaction to fund.
Regardless of the type of funding source many have been burnt on one transaction or another and management will delay or reject anything that reminds them of that type of business. Also you need to request a series of answers to questions about their operation to determine what they are looking to accept. Make out a list of questions and then tell the funding source the answers will help you to direct the correct type and style of business to them. On occasion some funding groups are looking to a consistent flow of business so be sure to ask if they would take only an occasional deal.
Questions to ask beyond the most common are; 1) average size deal. if your deal is too small or too large do not expect a quick turnaround? 2) Equipment they will not fund. Most funders hate certain types of deals, 3) credit requirements... Do they need financials, tax returns, personal guarantees, or company histories? Sometimes the rate of the funding is tied to the quality of the package you present so always "over" provide this type of information. 4) Do they require a signed application? The fair credit reporting act requires that a lessee have a reason for a turndown. 5) Territorial restrictions? What states will they buy deals in because many institutions are only licensed in a few States? 6) Do you accept our documentation? Some prefer to use only their own documents but may accept yours if you send them a copy for legal review. 7) Do they need collection support? If you help in troubled deals they are more apt to do business with you. 8) Will they take security deposits, advanced rent, or personal guarantees to shore up the lack of a down payment? Are they collateral lenders or balance sheet lenders? 9) Average turnaround time... Do not be persistent but knowing how long they review a deal will help you decide what to tell your lessee. Remember the time it takes is in direct contrast to the amount of "complete" information you provide. 10) Participation in "end of the lease" options... if you handle the termination can you participate in the additional income?
In today's economy it is hard to find conventional funding sources unless you have an impeccable credit on hard assets. Therefore it is sometimes a good idea to say close to home and cultivate banks, credit unions and insurance companies, and trust funds in your own back yard. You may have to teach them about leasing so prepare a pamphlet on the rules and regulations of leasing and explain how the discounting works and most of all have good documentation. The day of single page lease agreements is gone and nothing will get you into trouble faster than incomplete or poor documentation. If you need good documents let me know and I will direct you to a good source. Establishing a good funding source today is almost harder that finding good lessees but it is a necessary first step in providing for your future. Remember to take good care of your sources because they are the lifeblood of a good leasing company.
Mr. Terry Winders, CLP, has been a teacher, consultant, expert witness for the leasing industry for thirty years and can be reached at leaseconsulting@msn.com or 502-327-8666.
He invites your questions and queries.
Previous #102 Columns:
http://www.leasingnews.org/Conscious-Top%20Stories/Leasing_102/Index.htm


(This ad is a "trade" for the writing of this column. Opinions
contained in the column are those of Mr. Terry Winders, CLP)
--------------------------------------------------------------

Cancelled: Tuesday, June 23-Steve Geller/Linda Kester
National Association of Equipment Leasing Brokers presents
Speaker/Author Linda P. Kester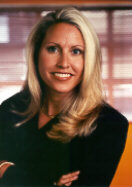 "Unfortunately we have had to cancel the NAELB-sponsored luncheon Tuesday, June 23rd in Englewood Cliffs, New Jersey…Only 4 people were coming…We may try again in future. The topic, internet marketing, is timely. Thanks to all who showed an interest.
- Steve
Steve Geller, CLP
Leasing Solutions LLC
20 Dike Drive, Wesley Hills, NY 10952
tel (845) 362-6106
max email fax (815) 642-0837
sgeller@leasingsolutionsllc.com
-------------------------------------------------------------

Financial and Sales Training
(For our "Lease School/Franchisors" list, please click here)
These individuals act as a consultant in 75% or more of their main business, actually training staff or individuals of a leasing company. These are not schools or franchisors, which can be viewed
by clicking here.
Several hold classes, and most will travel to their client's premise.
To qualify for this page, they must be an active member in an equipment leasing association.
Please fax our request form back to 408.343.3843 or you
may e-mail to: kitmenkin@leasingnews.org.
Second Column: YCS - Year Company Started | YELB - Years in equipment Leasing Business
Name
City, State
Contact
Website
Leasing Association

YCS
YELB
(see above for meaning)

Geographic Area

Specialty

1990
35

"We specialize in the marketing and sales areas of leasing although we also offer training across the full spectrum of leasing skills. Clients have included lessors, lease brokers, funders and associations."

1996
18

Motivating, Educating and empowering leasing sales reps to top performance. Practical ideas for success using the telephone and internet.

Highly results-driven, informative and enjoyable sales skills training programs that will leave participants empowered for bottom-line success. AMST guarantees a positive return on training time and investment.

2000
20

By leveraging people, process and technology, Selling Up guides the next step in revenue generation and elevates sales organizations into appreciating corporate assets.

Teichman Financial Training


Sausalito, California

Bob Teichman, CLP

BoTei@aol.com

415.331.6445

NAELB, NEFA

1998
43

"We specialize in the technical side of leasing, offering comprehensive training in packaging, credit, pricing, structuring, financial analysis and operations. Our clients include lessors, lessees, lenders, associations, and government agencies."

2008
26

Provide multiple educational products to individuals and companies engaged in the leasing/financing industry. Encourage & facilitate personal and corporate strategy building to promote efficiencies, increase productivity & future success.

Winders Consulting Co., Inc.


Louisville, KY

Terry Winders, CLP

Leaseconsulting@msn.com

502.327.8666

ELFA, NAELB, NEFA

1991
35

Lease seminars and training on rules & regulations pricing, documentation, sales. Also procedure audits, and help to establish a leasing activity or company for brokers, bankers, and captives.. Expert witness on legal & tax.
(A) Selling Up's Sales Management Operating System™ ( SMOS™) provides companies and business units of all sizes with a proven methodology and unique tools offering a comprehensive, flexible, scalable approach to managing all elements of the organizational sales process.
-------------------------------------------------------------

Leasing News Top Stories--June 15-June 19
Here are the top ten stories opened by readers:
(1) Bulletin Board Complaint-up-date
Balboa Capital, Irvine, California
http://www.leasingnews.org/archives/June%202009/06-15-09.htm#bulletin
(2) LA Investor purchases almost $10MM Marin Leasing Stock
http://www.leasingnews.org/archives/June%202009/06-17-09.htm#lainvestor
(3) Pugent Sound NOT joining "No Broker's List"
http://www.leasingnews.org/archives/June%202009/06-19-09.htm#pugentsound
(5) Sheldon Player is back!!! This time $2 Million +
http://www.leasingnews.org/archives/June%202009/06-17-09.htm#sheldon
(4) Leasing 102 by Mr. Terry Winders, CLP
Sale-lease back Transactions
http://www.leasingnews.org/archives/June%202009/06-15-09.htm#leasing102
(6) Bank Beat-Leasing Rates Are Going Up
http://www.leasingnews.org/archives/June%202009/06-15-09.htm#bankbeat
(7) Sales makes it Happen-by Scott Wheeler
A Necessary Transformation
http://www.leasingnews.org/archives/June%202009/06-17-09.htm#salesmakesithappen
(8) Our Nine Year Anniversary
http://www.leasingnews.org/archives/June%202009/06-19-09.htm#anniversary
(9) 25 Top Leasing Industry Influence-43 Named
http://www.leasingnews.org/archives/June%202009/06-19-09.htm#top25
(10) 25 Top Leasing Industry Influence-Winding Down
http://www.leasingnews.org/archives/June%202009/06-17-09.htm#top25
Classified Ads---Help Wanted

Asset Remarketing Managers
Proven Truck, Construction, Machine tool, Material Handling expertise.
Manage, evaluate, value, remarket portfolio assets. Unlimited compensation. CLICK HERE for full description.
Maria Lopez (203) 354-6090 or mlopez@eqfsdirect.com
Equilease is a long established full-service leasing company that finances industrial and commercial equipment for vendors, manufacturers and end-users. www.eqfsdirect.com


VENDOR SALES SPECIALISTS
LEASING SALES PROFESSIONALS
Like selling vendor programs and large transactions?
Enjoy international financing programs?
Prefer the advantages of a commission only environment with the security of health and welfare benefits?
CLICK HERE to find out how to have fun again.
--------------------------------------------------------------

Bank Beat--40 Banks Closed this Year
Cooperative Bank, Wilmington, North Carolina was closed Friday by the North Carolina Office of Commissioner of Banks becoming the 39th FDIC-insured institution to fail in the nation this year, and the second in North Carolina. The last FDIC-insured institution to be closed in the state was Cape Fear Bank, Wilmington, on April 10, 2009.
The twenty-four offices of Cooperative Bank are now open as branches of First Bank, Troy, North Carolina. As of May 31, 2009, Cooperative Bank had total assets of $970 million and total deposits of approximately $774 million. In addition to assuming all of the deposits of the failed bank, First Bank agreed to purchase approximately $942 million of assets. The FDIC will retain the remaining assets for later disposition.
The FDIC and First Bank entered into a loss-share transaction on approximately $852 million of Cooperative Bank's assets. First Bank will purchase all the deposits, except about $57 million in brokered deposits, held by Cooperative Bank. The FDIC estimates that the cost to the Deposit Insurance Fund (DIF) will be $217 million.
First National Bank of Anthony, Anthony, Kansas became the 40th bank to fail this year, the second in Kansas. The last FDIC-insured institution to be closed in the state was TeamBank, Paola, on March 20, 2009. There are several small backs stuck with equipment leases from a lessor in Kansas. Bank of Kansas, South Hutchinson, Kansas, to assume all of the deposits of First National Bank of Anthony, opening all six offices under their name.
As of March 31, 2009, First National Bank of Anthony had total assets of $156.9 million and total deposits of approximately $142.5 million. Bank of Kansas paid a premium of 0.5 percent to acquire all of the deposits of the failed bank. In addition to assuming all of the deposits of the failed bank, Bank of Kansas agreed to purchase approximately $156.7 million of assets. The FDIC will retain the remaining assets for later disposition.
The FDIC and Bank of Kansas entered into a loss-share transaction on approximately $130.5 million of First National Bank of Anthony's assets. Bank of Kansas will share in the losses on the asset pools covered under the loss-share agreement. The FDIC estimates that the cost to the Deposit Insurance Fund (DIF) will be $32.2 million.
http://www.fdic.gov/news/news/press/2009/pr09096.html
Southern Community Bank, Fayetteville, Georgia was closed Friday by the Georgia Department of Banking and Finance becoming the 38th bank to fail, and the seventh in Georgia. The last FDIC-insured institution to be closed in the state was Silverton Bank, National Association, Atlanta, on May 1, 2009. United Community Bank, Blairsville, Georgia, to assume all of the deposits of Southern Community Bank.
As of May 29, 2009, Southern Community Bank had total assets of $377 million and total deposits of approximately $307 million. United Community Bank paid a premium of 1 percent to acquire all of the deposits of the failed bank. The FDIC and United Community Bank entered into a loss-share transaction on approximately $253 million of Southern Community Bank's assets. The FDIC estimates that the cost to the Deposit Insurance Fund (DIF) will be $114 million.
http://www.fdic.gov/news/news/press/2009/pr09094.html
Two more directors leave Bank of America making it seven who have left since April. The latest two are Retired Gen. Tommy R. Franks, who led the invasion of Iraq in 2003, and retired Adm. Joseph W. Prueher, a former ambassador to China. The stockholders have spoken and some are listening.
http://www.sec.gov/Archives/edgar/data/70858/000119312509134203/d8k.htm
List of Bank Failures: http://www.fdic.gov/bank/individual/failed/banklist.html
The editor tries to place banner ads where they will be read by those the advertisers want to reach, rather than placed at random. News stories that will have an "ill" effect are avoided as best as possible. Often it is the position of the banner ad that attracts more response. This is at the sole discretion of the editor.
Banner ads may appear under the headlines at the choice of the editor, but are not guaranteed. An attempt is made to share them on a rotation basis with other banner advertisers.
$395.00

$595.00

$750.00

$850.00
21 Days on the Leasing News web site ( holidays not included.) They are placed by the editor in an appropriate position near a story that may be more compatible to their ad. They also appear under the headlines in each News Edition on a rotation basis instead of being placed by a news story.

$595---six months $500 month/12 months $475
$750---six months $640 month/12 months $600
$395 Special--Three months in a row $1,200
($595/$750 monthly billing, $395 special: $1,200 in advance)
$850---six months $725/12 months $675

Combination discounts are further available with Help Ad "contracts."

Two month, three month, six month and one year contracts are available with a discount. Ads for employment should be placed in the classified ad section, where it is possible to also appear at the top of the headlines.

Email: Kitmenkin@leasingnews.org





### Press Release ##########################


ELFA President Kenneth E. Bentsen, Jr. on the Administration Proposal to Modernize the Financial Regulatory System

"We applaud the efforts of the President in proposing critical legislation to modernize and improve financial regulation and supervision to help revive our financial system and put the U.S. economy on the track for sustainable recovery, restore confidence and stability in the capital markets and provide necessary protection for taxpayers," said ELFA President Kenneth E. Bentsen, Jr. "We support the effort and look forward to working with the Administration and Congress as the proposal moves through the legislative process," said Bentsen.

About ELFA

The Equipment Leasing and Finance Association is the trade association that represents companies in the $650 billion equipment finance sector, which includes financial services companies and manufacturers engaged in financing investment in capital goods. ELFA members are the driving force behind the growth in the commercial equipment finance market and contribute to capital formation in the U.S. and abroad. Its 700 members include independent and captive leasing and finance companies, banks, financial services corporations, broker/packagers and investment banks, as well as manufacturers and service providers.

### Press Release ############################




-------------------------------------------------------------

News Briefs----
Sterling Financial/Equipment Finance sue lessees
http://articles.lancasteronline.com/local/4/239078
GE vice chairman doesn't see 'green shoots'
http://blogs.ajc.com/business-beat/2009/06/19/ge-vice-chairman-doesnt-see-green-shoots/?cxntfid=blogs_business_beat
Bailed-out bank's deals raise concerns
http://www.sacbee.com/topstories/story/1963763.htmlStanford Bribes
SEC Helped Stall SEC Case, Agency's Lawsuit Alleges
http://www.bloomberg.com/apps/news?pid=20601103&sid=a.z0rRJ.4Yqk
Toyota gets 180,000 orders for new Prius hybrid
http://www.usatoday.com/money/autos/2009-06-19-toyota-prius_N.htm
Foreclosures grind on as lenders fail to modify loans
http://www.usatoday.com/money/economy/housing/2009-06-18-obama-plan-mortgages_N.htm
The five stages of business decline
http://www.boston.com/business/articles/2009/06/21/why_even_the_mightiest_companies_fall/
---------------------------------------------------------------

You May have Missed---
Execs at banks receiving bailout use company jets for personal trips
http://blogs.ajc.com/business-beat/2009/06/19/report-execs-at-banks-receiving-bailout-use-company-jets-for-personal-trips/
----------------------------------------------------------------

Sports Briefs----
Lance Armstrong wins Nevada City Bicycle Classic
http://www.sacbee.com/1089/story/1965329.html
Kahne wins at Infineon
http://www.pressdemocrat.com/article/20090621/SPORTS/906219985/1349?Title=Kahne-wins-at-Infineon
----------------------------------------------------------------


California Nuts Briefs---
Steve Wozniak Silicon Valley Duck Race
http://www.mercurynews.com/business/ci_12660606
Budget magicians use sleight of hand to help close California's giant deficit
http://www.mercurynews.com/topstories/ci_12657933
The Decline and Fall of the California Job Market:
http://www.sacbee.com/1232/rich_media/1698037.html
----------------------------------------------------------------


"Gimme that Wine"
Famed grape grower Robert Young dies
http://www.pressdemocrat.com/article/20090619/ARTICLES/906199978/1349?Title=Alexander-Valley-grape-grower-Robert-Young-dies
A Small Vineyard Helps to Put Long Island on the Map
http://www.nytimes.com/2009/06/17/dining/17pour.html?ref=dining
Wine Prices by vintage
http://www.winezap.com
http://www.wine-searcher.com/
US/International Wine Events
http://www.localwineevents.com/
Winery Atlas
http://www.carterhouse.com/atlas/\
Leasing News Wine & Spirits Page
http://two.leasingnews.org/Recommendations/wnensprts.htm
The London International Vintners Exchange (Liv-ex) is an electronic exchange for fine wine.
http://www.liv-ex.com/

----------------------------------------------------------------

Today's Top Event in History
1937-At Chicago's Comiskey Park Joe Louis won the World Heavyweight Championship title by knocking out James J. Braddock (eighth round). Louis retained the title until his retirement in 1949. Exactly one year after the Braddock fight, on June 22, 1938, Louis met Germany's Max Schmeling, at New York
[headlines]
----------------------------------------------------------------

This Day in American History
1610--In their search for a marketable product, some settlers had begun growing tobacco. 1610. Europeans had acquired a taste for tobacco in the late sixteenth century when the Spanish brought samples from the West Indies and Florida. Initially expensive, it became popular among wealthy consumers. The high price appealed to Virginians, but they found that native Virginia leaf was of poor quality. John Rolfe began experimenting with seeds from Trinidad, which did much better. The first cargo of Virginia-grown tobacco arrived in England in 1617 and sold at a highly profitable 3 shillings per pound. Following Rolfe's success, settlers immediately planted tobacco everywhere- -even in the streets of Jamestown. Company officials, unwilling to base the colony's economy on a single crop, especially one that many people (including King James) considered to be an unhealthy indulgence, tried to restrict annual production to 100 pounds per colonist. Colonists, busy "rooting in the ground about Tobacco like Swine" as one observer reported, ignored these restrictions. But it was only after company rule ended that tobacco planting really surged. Between 1627 and 1669, tobacco exports climbed from 250,000 pounds to more than 15 million pounds. As the supply grew, the price plunged from 13 pence in 1624 to a mere penny in the late 1660s, where it remained for the next half century. What had once been a luxury product thus became affordable for Europeans of average means. Now thoroughly dependent on tobacco for their livelihood, the only way colonists could compensate for falling prices was to grow even more, pushing exports to England to more than 20 million pounds by the late 1670s.
1611 - After spending a winter trapped by ice in present-day Hudson Bay, the starving crew of the Discovery mutinies against its captain, English navigator Henry Hudson, and sets him, his teenage son, and seven supporters adrift in a small, open boat. Hudson and the eight others were never seen again. Two years earlier, in 1609, Hudson sailed to the Americas to find a northwest passage to Asia after repeatedly failing in his efforts to find a northeast ocean passage. The Discovery later returned to England, and its crew was arrested for the mutiny. Although Henry Hudson was never seen again, his discoveries gave England its claim to the rich Hudson Bay region.
1774-The Quebec Act was passed by Parliament. It established a permanent government in Quebec and extended its boundaries south to the Ohio River, to include land contested by several American colonies. For this, it was considered by the colonists to be one of the Intolerable Acts that lead to the Revolutionary War.
http://www.wpi.edu/Academics/Depts/MilSci/BTSI/abs_coer.html
1807 - The crew of the British man-of-war, "Leopold," fired upon and boarded the United States frigate "Chesapeake." The commander of the "Chesapeake," James Barron, was court martialed and convicted for not being prepared for action. Along with some others, this incident led to the War of 1812. Eight years after the war, Stephen Decatur, a judge in the court martial, was killed in a duel. The victor of the duel was James Barron.
1832- John Ireland Howe of Derby, CT, obtained a patent for manufacturing pins. He exhibited it at the American Institute Fair in New York City, receiving a silver medal for his contribution to Manufacturing. He later founded the Howe Manufacturing Company and made improvements on his design. It was a great
boon to the clothing industry, among others.
1846- Adolphe Sax patented his invention - the saxophone. He had invented the instrument early in the decade, and by the time the patent was granted there were 14 different saxophones - seven designed for orchestras and seven for bands. The saxophones designed for bands are the ones in common use today.
1847-The doughnut with a hole was first invented in 1847 by American sea captain Hanson Crocket Gregory.
http://www.etni.org.il/challenge/challenge5.htm
1850--In San Francisco, a 500-pound grizzly bear was caught today near the Mission Dolores.
1896- Dr. Mary Stone ( Shih Mai-Yu), graduated from the Medical School of the University of Michigan, Ann Arbor, MI, becoming the first physician who was a Chinese woman. She founded the Women's Hospital at Kiukiang, China, under the auspices of the Methodist Foreign Mission and served as its head for 25 years.
1894-Legendary magician and escape artist Harry Houdini married Wilhelmina Beatrice Rahne.
(lower part of: http://memory.loc.gov/ammem/today/jun22.html )
1898 - ADM Sampson begins amphibious landing near Santiago, Cuba. Lt. Col. Theodore Roosevelt and Col. Leonard Wood led the Rough Riders, a volunteer cavalry regiment, onto the beach at Daiquiri in the Spanish American War.
1903-Birthday of Ben Pollack, Chicago Dixieland drummer, who owned a "pizza/beer/jazz " joint on Sunset Blvd in Hollywood, California, with a cover charge. When I was growing up, this was one of best hang outs as those under 18 could get in, and often, we had beer, although we were also not 21. Pollack was a "boom-chick-a-boom" drummer, but played with some of the best and is mentioned in many Chicago jazz era books. Warren Luening, Jr. would sometimes sit in and play trumpet with the band. Pollack really liked his playing, and it may have been one of the reason we were always able to drink beer here.
1910 -- .. Dancer, anthropologist, humanitarian, philanthropist.
Katherine Dunham born, Chicago, Il
http://www.eslarp.uiuc.edu/kdunham/bio.htm
http://www.pbs.org/wnet/freetodance/biographies/dunham.html
1912—The Republican party under President Roosevelt got into a bitter feud between the various faction of the party, starting out in the open with Roosevelt asking a faction to leave the convention; resulting in a split party, basically giving the election to Democratic candidate Woodrow Wilson, who was not that popular but won because of the Republican split party.
http://www.canoe.ca/MusicHistoryAugust/home.html
1918-A Michigan Central Railroad troop train, after several days shuttling soldiers to New York from Chicago, was deadheading back to the Midwest when it struck the rear of the Hagenback-Wallace Circus train. The circus trained has stopped to have its brake box overhauled in Ivanhoe, Indiana. Fifty-three circus performers were killed. Of the circus animals not killed outright, many that were crippled and maimed had to be destroyed by police officers. The performers, of who only three could be identified, were buried in a mass grave. The engineer, A.K. Sargent, who was accused of falling asleep at the throttle, was tried and acquitted.
1919-An F5 tornado struck the town of Fergus Falls, Minnesota. 59 people were killed and 400 buildings were destroyed. Lumber was carried for 10 miles and other debris were found 60 miles away.
1933-Birthday of Diane Feinstein - U.S. Senator from California, former mayor of San Francisco. In 1969, she first woman to be elected president of the San Francisco Board of Supervisors and then succeeded the murdered mayor serving 1978-88. She was defeated in a try for Governor of California but lost and then was elected U.S. Senator in 1992.
1936—Singer, songwriter and actor Kris Kristofferson was born in Brownsville, Texas. His first success as a songwriter came when Roger Miller recorded "Me and Bobby McGee." That song was turned into a million-seller by Janis Joplin in 1971. And Sammi Smith sold a million with "Help Me Make It Through the Night," another Kristofferson song. By this time, Kristofferson had begun his career as a singer, and in 1972, his single, "The Silver-Tongued Devil and I," was certified gold. His other successes have included the single, "Why Me," and the albums "The Silver-Tongued Devil and I" and "Jesus Was a Capricorn." In 1985, Kristofferson, along with Johnny Cash, Waylon Jennings and Willie Nelson, recorded the hugely successful "Highwayman" single and album. There was a "Highwaymen Two" album in 1990 with the same cast.
1937-At Chicago's Comiskey Park Joe Louis won the World Heavyweight Championship title by knocking out James J. Braddock (eighth round). Louis retained the title until his retirement in 1949. Exactly one year after the Braddock fight, on June 22, 1938, Louis met Germany's Max Schmeling, at New York City's Yankee Stadium. Louis knocked out Schmeling in the first round.
1938 -- Joe Louis knocks out "Aryan supremacy claimant Max Schmeling.
http://www.ibhof.com/jlouis.htm
1942 - A Japanese submarine shelled Fort Stevens, Oregon, at the mouth of the Columbia River. In a plan, balloons were launched with bombs that landed in Oregon, but the military along with the news media never mentioned the fires or damaged that occurred.
1944 - The GI Bill of Rights was signed by President Franklin D. Roosevelt. One of the most important governmental measures of the post-World-War-II era, the bill was designed to provide greater opportunities for returning war veterans. An important result of the bill was the training of almost 8 million veterans.
1945- Howard Kaylan, one of the two lead singers of the Turtles, was born in New York City. The Turtles had hit singles with "It Ain't Me Babe" in 1965 and "Happy Together" and "She'd Rather Be With Me," both in 1967. Some members of the Turtles wanted the group to be more than a band that made hit singles. The resulting dissension led to the Turtles' breakup in 1968. Lead singers Howard Kaylan and Mark Volman joined the Mothers of Invention, and then embarked on a duo career as Flo and Eddie.
1947- 12 inches of rain fell in 42 minutes at Holt, Missouri, setting a new rainfall intensity world record. That record was tied on January 24-25, 1956, at the Kilauea Sugar Plantation in Hawaii, as their state record was established with 38 inches of rain in 24 hours.
1949---Top Hits
Again - Gordon Jenkins
Some Enchanted Evening - Perry Como
Bali Ha'i - Perry Como
One Kiss Too Many - Eddy Arnold
1957---Top Hits
Love Letters in the Sand - Pat Boone
Teddy Bear - Elvis Presley
I Like Your Kind of Love - Andy Williams
Four Walls - Jim Reeves
1959 - Eddie Lubanski bowled 24 consecutive strikes, that is two perfect games, back-to-back, in a bowling tournament in Miami, Florida.
1959-Chuck Berry's "Memphis" is released.
1959 - Starting its fourth week at the top of the Tunedex was "The Battle of New Orleans" by Johnny Horton. The song spent six weeks at number one. It was Horton's only number one record and million copy seller. He had other big hits with movie music like "Sink the Bismarck" and "North to Alaska" from the film by the same title, starring John Wayne. Horton, from Tyler, Texas, married Hank Williams' widow Billie Jean Jones. On November 5, 1960, Johnny Horton was killed in a car crash.
1962 - St. Louis Cardinal veteran Stan Musial broke the late Ty Cobb's major league record of 5,863 career total bases.
1963 - "Fingertips - Pt 2," by Stevie Wonder, was released, and became his first number one single on August 10th. From 1963 to 1987, Wonder had 46 hits on the pop and R&B music charts, eight of which made it to number one.
1963--The Safaris' "Wipe Out" is released.
1964 - The United States Supreme Court voted that "Tropic of Cancer," Henry Miller's controversial book, could not be banned.
1965---Top Hits
I Can't Help Myself - The Four Tops
Mr. Tambourine Man - The Byrds
For Your Love - The Yardbirds
Ribbon of Darkness - Marty Robbins
1968---Mason Williams' "Classical Gas" is released.
1968- the Jeff Beck Group, with Rod Stewart and Ron Wood, made its US debut at the Fillmore East in New York City. Stewart was said to have had such a severe case of stage fright that he hid behind the speakers for the first couple of songs. The band, which had a major influence on the heavy metal groups that followed, broke up after two LPs and several North American tours.
1972- Hurricane Agnes, a category 1 storm, made landfall near Apalachicola, Florida on the 19th, moved northeast, joined up with an upper level disturbance, and unloaded anywhere from 10 to 20 inches of rain across Maryland, Virginia, Pennsylvania, and New York during the period from the 20th to the 25th. Extreme flooding was the result -- the worst in U.S. history. A dike was breached at Wilkes-Barre, Pennsylvania and the resultant wall of water destroyed much of the city. Total damage was $3.5 billion and 122 lives were lost.
1973---Top Hits
My Love - Paul McCartney & Wings
Playground in My Mind - Clint Holmes
I'm Gonna Love You Just a Little More Baby - Barry White
Kids Say the Darndest Things - Tammy Wynette
1981 - A young woman from Lubbock, TX, was struck by lightning. The bolt of lightning struck just above her right shoulder near her neck, and passed right to left through her body, tearing her warm-ups, causing her tennis shoes to explode, and lifting her two feet into the air.
1981---Top Hits
Stars on 45 medley - Stars on 45
Sukiyaki - A Taste of Honey
A Woman Needs Love (Just like You Do) - Ray Parker Jr. & Raydio
But You Know I Love You - Dolly Parton
1985 - "People" took count of the deaths in Sylvester Stallone's "Rambo" movie, finding that 44 people directly killed. Those at "People" figured out this was an average of one person dying every 2.1 minutes. There were also 70 explosions that killed an uncountable number of people.
1987 - Thunderstorms in southern Texas produced wind gusts to 116 mph near Quemado. Thunderstorms in New York State produced 5.01 inches of rain in 24 hours at Buffalo, an all-time record for that location, and produced an inch of rain at Bath, PA. The temperature at Fairbanks AK soared to 92 degrees, establishing a record for the date.
1988 - Sixty-five cities in twenty-four states reported record high temperatures for the date. Tucson AZ reported an all-time record high of 114 degrees, surpassing the previous record of 112 degrees established a day earlier. Highs of 98 degrees at Pittsburgh, PA, and 100 degrees at Baltimore, MD, tied records for the month of June.
1989- White Sox Carlton Fisk surpasses Yogi Berra as the American League leader for career home runs by a catcher as his 307th home run helps to beat the Yanks, 7-3.
1989---Top Hits
I'll Be Loving You (Forever) - New Kids on the Block
Satisfied - Richard Marx
Buffalo Stance - Neneh Cherry
Love Out Loud - Earl Thomas Conley
1990 - The last-place Atlanta Braves fired manager Russ Nixon and replaced him with GM Bobby Cox, who last managed Toronto in 1985. Good move. Cox led the Braves to a dramatic worst-to-first turnaround, the first of its kind in the National League. In the World Series his team lost to the (also) resurgent Minnesota Twins. Cox was name AP Manager of the Year (the first manager to be so named in both leagues). The Braves followed 1991 with NL East championships in 1992, 1993, 1995, 1996, and 1997, becoming the first team to win division titles in six straight completed seasons. Those division titles also let to NL pennants, except for 1993 and 1997.
1998 - CompUSA announced that it was buying Computer City from Tandy for $275 million. Tandy was selling the sickly chain as part of a turnaround it had started the previous year. Tandy president Leonard Roberts said, "Computer City was a losing operation for the company. The sale will allow us to completely focus on Radio Shack at a time when profits are at an all-time high."
1990- Billy Joel became the first rock artist to perform at Yankee Stadium.
2001-- Returning to major leagues after a stint with Newark Bears of the independent Atlantic League, Jose Canseco starts as the designated hitter for the White Sox. The former All Star, who has 446 career home runs (23rd all time), didn't get any offers after being released by the Angels in the spring.
2003-- In the 13th inning at Veterans' Stadium, pinch-hitter Todd Pratt hits a two-run giving the Phillies a walk-off 6-5 victory over the Red Sox. Boston's shortstop Nomar Garciaparra's club tying record 6-for-6 (all singles) performance could not prevent the bullpen from blowing three late leads; 2-1 in the 8th (Thome's HR ties it), 3-2 in 12th (Thome's second HR ties it).
2006--California and the rest of the West Coast got hit by a big heat wave. For three days it has been over 100 degrees in the shade.
It was 104 degrees at Los Gatos, California, where I work. The air conditioning could not keep up and when the office hit 83 degrees at 3pm, we closed up and all went home for a cool one.
NBA Finals Champions This Day
1994 Houston Rockets
--------------------------------------------------------------

Baseball Poem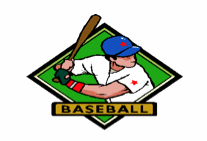 Radio Seasons
before cable,
radio seasons -
like the leap between
movies and books
so much drama crammed into that sound,
a bat crack like
the crunch of a truck wreck,
homers that hung forever
in the "way back" stage
of the voice, familiar as summer heat,
sometimes your child heart
caught against the wall
to end a rally
or worse a game -
Milo and Ernie,
artists of the lingo, javelins
of their jargon
buttered the bread of my dreams,
suggested the swirl of flanneled movement,
the colorful sensation of the "rhubarb"
the evil enemy pitcher after his beanball -
my saintly loyal team
like picnic ants
swarming a dropped biscuit;
the shout of close plays,
the disgust of "missed" calls,
the same chirpy commercials
wearing the grooves between every inning,
every night -
before cable,
radio seasons,
April to September, invisible magic
in the Air.
Written by Tim Peeler
Published in "Touching All the Bases"
Poems from Baseball
Printed by McFarland and Company

--------------------------------------------------------------

SuDoku
The object is to insert the numbers in the boxes to satisfy only one condition: each row, column and 3x3 box must contain the digits 1 through 9 exactly once. What could be simpler?
http://leasingnews.org/Soduku/soduko-main.htm
--------------------------------------------------------------

Daily Puzzle
How to play:
http://www.setgame.com/set/puzzle_frame.htm
Refresh for current date:
http://www.setgame.com/set/puzzle_frame.htm
--------------------------------------------------------------


http://www.gasbuddy.com/
http://www.gasbuddy.com/GB_Map_Gas_Prices.aspx
http://www.gasbuddy.com/GB_Mobile_Instructions.aspx
--------------------------------------------------------------

Weather
See USA map, click to specific area, no commercials
--------------------------------------------------------------

Traffic Live---
Real Time Traffic Information
You can save up to 20 different routes and check them out with one click,
or type in a new route to learn the traffic live
--------------------------------