####EXTRA####EXTRA######EXTRA##########EXTRA#########
(Regular edition follows)


IFC Credit/Pioneer Announcement "No Money!"
June 22, 2009

Dear Pioneer Broker,

Pioneer's parent company, IFC Credit Corporation, like many firms in our industry, has experienced a much tougher time accessing the credit markets in 2009. As a result, our ability to fund new transactions has been intermittent during the last few months.

I regret to announce that we must again halt all new funding at this time. The management of IFC Credit Corporation will now look for a more permanent solution to our funding situation and this may require several weeks to complete.

It is our intention to resume funding at a later time, but we will be unable to fund any existing approvals until we have completed our new arrangements.

We sincerely regret any inconvenience this interruption causes, and we work hard to bring you a more reliable funding platform in the near future.

Sincerely,
John Boettigheimer
Vice President/general Manager
Pioneer Capital Corporation
It should be noted Bulletin Board Complaints and information regarding IFC Credit Corporation, Morton Grove, Illinois and its affiliates, such as Pioneer Capital, Addison, Texas.

Bulletin Board Complaint IFC Credit Corp. dba First Corp. http://www.leasingnews.org/arc hives/April%202009/04-29- 09.htm#bbc

Bulletin Board Complaint IFC Credit, Morton Grove, Illinois http://www.leasingnews.org/arc hives/April%202009/04-08- 09.htm#bbc

IFC Credit-Pioneer Leasing Up-Date http://www.leasingnews.org/arch ives/March%202009/03-18- 09.htm#ifc

IFC Credit, Morton Grove, Illinois Bulletin Board Complaint---Up-Date http://www.leasingnews.org/arc hives/January%202009/01-28- 09.htm#bbc

IFC Credit, Morton Grove, Illinois http://www.leasingnews.org/arc hives/January%202009/01-14- 09.htm#bbc

Asset Remarketing Managers
Proven Truck, Construction, Machine tool, Material Handling expertise.
Manage, evaluate, value, remarket portfolio assets. Unlimited compensation. CLICK HERE for full description.
Maria Lopez (203) 354-6090 or mlopez@eqfsdirect.com
Equilease is a long established full-service leasing company that finances industrial and commercial equipment for vendors, manufacturers and end-users. www.eqfsdirect.com
Wednesday, June 24, 2009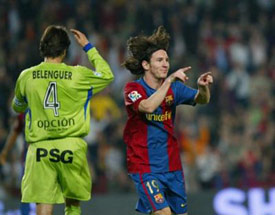 Soccer player Lionel Andrés "Leo" Messi born 24 June 1987 Rosario, Argentina, plays for Spanish La Liga club FC Barcelona and the Argentine national team. On 27 May he helped Barcelona win the 2009 UEFA Champions League Final by scoring a second goal in the 70th minute giving Barcelona a two goal lead; he also became the top scorer in the Champions League with nine goals. Samuel Eto'o scored the first in the 10th minute and Messi sealed it in the 70th with a beautifully placed header (the use of the head in football). That meant Barcelona had won the Copa del Rey, La Liga and UEFA Champions League this season. This was the first time a Spanish club had ever won the treble.
http://www.youtube.com/watch?v=KZnUr8lcqjo
Headlines---
Unbelievable Bulletin Board Complaint again!
Classified Ads---Syndicator
ELFA MLFI-25 says "Leasing Business Up in May!!!"
Placard---The Lion Sleeps Tonight
Monthly Confidence Index Up over 5%
Classified Ads---Help Wanted
Sales makes it Happen---by Kit Menkin
"Hide the chair"
Cartoon---Major Funding
Brokers! These companies want you!!!
Lease One Opportunity on www.FranchiseWorks.com
News Briefs---
FDIC reins in troubled banks maximum interest rate
Will Ben Bernanke be reappointed Fed Chairman?
U.S. home sales rose in May
Waha Capital buys 50% stake in AerVenture
Initial flight of Boeing 787 delayed again
Comforting to see India, China doing well: Dimon
Apple sells 1 million iPhones, beating forecast
Trustee Claims Portland Bank Abetted Ponzi Scam
You May have Missed---
California Nuts Brief---
Sports Briefs---
"Gimme that Wine"
Today's Top Event in History
This Day in American History
Baseball Poem
SuDoku
Daily Puzzle
GasBuddy
Weather, USA or specific area
Traffic Live----
######## surrounding the article denotes it is a "press release"
--------------------------------------------------------------

Unbelievable Bulletin Board Complaint again!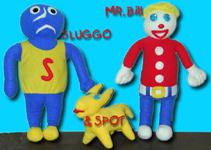 Oh, No!!! Not again! Remember the issue of a lease contract with a $1.00 purchase option on the face next to the monthly payment? The original proposal showing the same monthly payment and $1.00 purchase option. And Leasing News had the readers guess which company imposed a twelve month "Evergreen Clause" because the party did not give a 180 day notice regarding the exercise of the residual (although he did mail in a $1.00 with the last month's payment). 51 readers guessed the name of the company correctly, only one did not---but on the second guess, got it right.
The president of the company wrote a letter of apology to the lessee, including in the letter a "bill of sale" as well as a $25 Starbucks card.
Well, guess what. Leasing News received another complaint about a 12 month payment, letters from the same company, and other demands. This new complaint is not a $1.00 residual---it is "0" of the original equipment cost. A signed addendum by both parties. Yes, an acceleration on a "zero" dollar amount owed!!!
The president of the first unbelievable complaint was notified on this one, but he may have been at Starbucks. It appears he is too burned up to respond. Leasing News will give him a few more days, and then print this complaint, including a copy of the "zero" addendum, as well as the first one with a copy of the $1.00 residual.
--------------------------------------------------------------

Classified Ads---Syndicator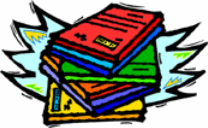 Chicago, IL
Syndicator with 20+ years experience in selling or buying one-off leases and portfolios. Price, structure, negotiate and document transactions.
Full time position or contract work.
Email: tpschmuker@yahoo.com
Resume

Overland Park, KS
Top Syndicator from single deal to portfolios. 20+ yrs exp. Available for contract work or full time position. Nationwide contacts.
E-mail: FFLLeasing@aol.com
For a full listing of all "job wanted" ads, please go to:
http://www.leasingnews.org/Classified/Jwanted/Jwanted.htm
To place a free "job wanted" Leasing News ad:
http://www.leasingnews.org/Classified/Jwanted/Jwanted-post.htm
ELFA Career Center: Job Seekers (free):
http://careers.elfaonline.org/search.cfm
-------------------------------------------------------------

ELFA MLFI-25 says "Leasing Business Up in May!!!"

(click chart to make appear larger)
Leasing business volume increased 2.4 percent from April, 2009 to May, 2009, according to the Equipment Leasing and Finance Association's (ELFA) Monthly Leasing and Finance Index (MLFI-25) despite claims by others than business was slowing down in the equipment finance and leasing sector. Compared to the previous month a year ago, it was down 41%.
Other factors in the month of May also showed an increased, according to the MLFI-25 report, including credit approvals and charge offs decreased.
"For the most part, customers are deferring or lowering CapEx acquisitions but the demand side appears reasonably strong in the upper end of the market as customers who traditionally paid cash begin to evaluate using equipment finance and leasing products to acquire equipment," said Richard J. Remiker, Senior Vice President, Chief Administrative Officer of RBS Asset Finance, Inc. RBS Asset Finance is an MLFI participant. Remiker was formerly a top executive at Merrill Lynch Capital and Key Equipment Finance.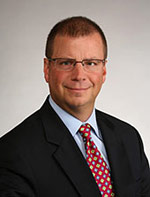 Richard J. Remiker, SVP, CAO,RBS Asset Finance
"Lessors such as RBS Asset Finance are seeing an up tick in activity with larger investment grade companies and large private companies that historically always paid cash for capital expenditures. We are beginning to witness some of these traditional 'cash pay' companies avail themselves of equipment finance and lease offerings, most likely motivated by a desire to preserve balance sheet cash and liquidity."
Remiker concluded, "While capital expenditures are down across the board, the impact to our industry it is being somewhat cushioned in certain segments due to traditional 'cash pay' customers now starting to use equipment finance/leasing."

(click chart to make larger)
Credit approvals increased to 66.3 percent from 59.9 percent in April. According to the ELFA MLFI-25 report, seventy-seven percent of participant companies reported that fewer transactions were submitted for approval during the month, due to tightening underwriting standards and lower demand, it was added.
"New investment in capital goods by businesses continues at a tepid pace as 91 percent of MLFI participants report a decline in new business volume," said ELFA President Kenneth E. Bentsen, Jr.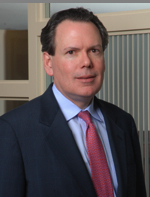 Hon. Kenneth E. Bentsen, Jr.
"Further the vast majority report continued decline in customer demand along with continued tightening of underwriting standards and credit availability," said Bentsen.

(click chart to make appear larger)
Charge-offs decreased to 1.74 percent from 1.79 percent in the prior month.

(click chart to make appear larger)
The MLFI-25 reported receivables over 30 days increased to 4.7 percent as compared to 4.0 percent in April and 3.2 percent during the prior-year period.

(click chart to make larger)

Total headcount for equipment finance companies showed a decrease of 0.9 percent in May.

Participants in the ELFA MLFI-25:

ADP Credit Corporation
Bank of America
Bank of the West
Canon Financial Services
Caterpillar Financial Services Corporation
CIT
De Lage Landen Financial Services
Dell Financial Services
Fifth Third Bank
First American Equipment Finance
GreatAmerica
Hitachi Credit America
HP Financial Services
John Deere Credit Corporation
Key Equipment Finance
Marlin Leasing Corporation
National City Commercial Corp.
RBS Asset Finance
Regions Equipment Finance
Siemens Financial Services
Susquehanna Commercial Finance, Inc.
US Bancorp
Tygris Vendor Finance
Verizon Capital Corp
Volvo Financial Services
Wells Fargo Equipment Finance



--------------------------------------------------------------

--------------------------------------------------------------

Monthly Confidence Index Up over 5%
The Equipment Leasing and Finance Foundation (ELFF) has started a "confidence index" survey, which shows the score has risen 51.8 for June 2009 compared to 49.2 for May 2009.
June 2009 Survey Results:
The overall Monthly Confidence Index of the Equipment Finance Industry (MCI-EFI) is 52, up 2.6 points from May 2009, using a 100 point scale (5.28%).
Respondents indicate:
o For June 2009, 68.4% of the executives responding believe their business conditions will remain the same over then next four months vs. 44.7% for May, and 26.3% believe business conditions will get better over the same time period, vs. 36.2% for May 2009.
o The majority of survey respondents (76.3%) believe demand for leases and loans to fund Capital Expenditures (Cap Ex) will remain the same over the next four months.
o Almost three-quarters (73.7%) of the equipment finance leadership believe they will have the same access to capital to fund equipment acquisitions in the next four months, while 18.4% believe their access to capital will increase over the same time period.
o When asked, 57.9% (down slightly from 59.6% in May 2009) of executives reported they expect no change in their workforce headcount over the next few months, however, 26.3% still expect to have employee layoffs over the same time period, slightly down from 27.7% in May 2009.
o The leadership's view of the current economy generated the most significant month over month change. June 2009 survey results indicate 60.5% of the respondents rated the current U.S. economy as "poor" compared to 85% who rated the U.S. economy as "poor" in May 2009. The remaining 39.5% rate the current economy as "fair," compared to 15% in May 2009.
o A full 50% of survey respondents believe the U.S. economy will get better over the next six months, compared to 44.7% from May 2009.
o The majority of executives (78.9%) believe they will have no change in their spending on business development activities over the next six months compared to 66% in May 2009.
June 2009 Survey Comments from Industry Executive Leadership:
From the Large-ticket segment:
Russ Nelson, President, Farm Credit Leasing:
"Demand for capital and equipment financing should strengthen as we move into the 4th Quarter. Evidence that the economy has stabilized/posting modest gains will enhance consumer and commercial confidence, and redirect focus on capitalizing on the recovery and identification of business opportunities in 2010. As an industry, we should be well positioned to finance the new and replacement assets required by existing and new customers."
From the Middle Market segment:
Elaine Temple, President, BancorpSouth Equipment Finance.
"I am confident that the industry will continue to play a vital role in the economy. The industry will continue to have difficulty with existing workout loans but overall the industry will thrive and provide much needed services to our clients."
From the Small-ticket segment:
Dave Schaefer, President, Orion First Financial, LLC
"I feel positive about the long-term but we must focus on getting through the here and now. Portfolio performance is still stressed, demand for equipment financing is off 50-75% and access to capital is restricted."
Survey Respondent Demographics:
(Responses to company demographics may add up to more than 100% because respondents are able to "select all that apply." ELFF note.)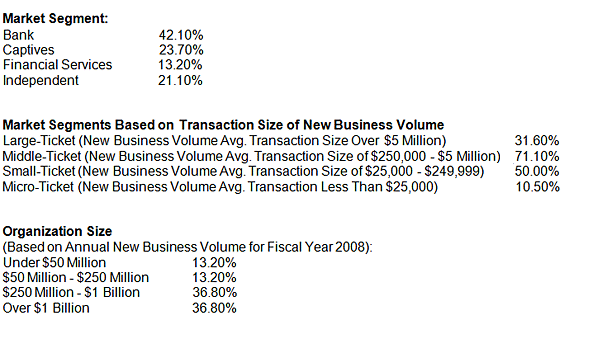 The Equipment Leasing & Finance Foundation is a 501c3 non-profit organization that provides vision for the equipment leasing and finance industry through future-focused information and research. Primarily funded through donations, the Foundation is the only organization dedicated to future-oriented, in-depth, independent research for the leasing industry. Visit the Foundation online at http://www.LeaseFoundation.org.
--------------------------------------------------------------

Classified Ads---Help Wanted

Asset Remarketing Managers
Proven Truck, Construction, Machine tool, Material Handling expertise.
Manage, evaluate, value, remarket portfolio assets. Unlimited compensation. CLICK HERE for full description.
Maria Lopez (203) 354-6090 or mlopez@eqfsdirect.com
Equilease is a long established full-service leasing company that finances industrial and commercial equipment for vendors, manufacturers and end-users. www.eqfsdirect.com


VENDOR SALES SPECIALISTS
LEASING SALES PROFESSIONALS
Like selling vendor programs and large transactions?
Enjoy international financing programs?
Prefer the advantages of a commission only environment with the security of health and welfare benefits?
CLICK HERE to find out how to have fun again.

--------------------------------------------------------------

Sales Make it Happen
by Kit Menkin
"Hide that Chair"
Complaints come in from independent sales men and women about Trigger Leads, marketing by larger companies such as Direct Capital, Five Point Capital, and others that their customers and vendors are being called, as well as current applications. Many of them are sales people with two or three, maybe more, vendors who have been sending them business for quite some time, and they don't make many telephone sales calls or even personal calls any more.
Somehow when you have been selling for a while, you don't believe you need to cold call any more, or even visit existing customers, or even develop the market that surrounds where your desk and computer is located.
I remember when Gene Van Lanaan was regional bank manager at Crocker National Bank (he later became president of an independent bank that grew to a regional bank and was eventually sold to Wells Fargo) called on his bank managers. He would surprise them. If he found them in the office, he was quite annoyed, he told me. He expected them to be outside calling on existing customers, asking for new customer leads, to be bringing in business. The operation manager was to take care of the bank and customer service or loan representatives should be doing their jobs.
He used to go early to the bank branches, he told me, and steal the bank manager's chair. I don't know what he did with them, but he would call the manager on the phone and tell him he would return it after the manager spent time out of the office calling on existing customers at their business, or out in the community, trying to bring in larger depositors and accounts for the bank.
I remember when Larry Blazek was manager of Barclay's Bank, around the corner from my office. He replaced a manager that would become a teller when the lines were too long. You would never find Larry doing that, as I remember, as he was out of his office drumming up business, calling on accounts, in fact, that's where he got his idea to get into leasing. He could make more money by calling on customers than being a manager of Barclay's Bank in Santa Clara, California, chained to his desk or behind a teller line.
I remember Don Allen, now retired, worked for San Jose National Bank which became Bank of the West and then to Cupertino Bank that became Greater Bay Bank and was also eventually bought by Wells Fargo. He had a bum leg, but it never stopped him from having lunch every day with a client, asking the client to refer him business, depositors, introduce him to someone, or calling on a proposed client along with you making the personal introduction. This was before the days of cell phones, even the internet, but his secretary always knew where he was---out making calls, and he was president of the bank! He was doing that when he become chairman of the board.
I always admired the actor who could give the 1,000 performance of his role as good as the first time he gave it, or the singer who sang their hit song the thousandth time as well as they were singing it the first time. The same should apply to those who develop new business. If you are good, you should bring the same enthusiasm your brought the first time you put a sale together.
Hide that chair and get out on the street.
-------------------------------------------------------------

-------------------------------------------------------------

Brokers! These companies want you!!!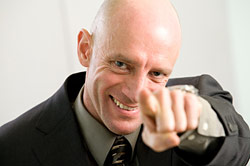 Funder/Superbroker Looking for New Broker Business
Send company name, contact/email or telephone number as well as a URL to attach or description to
kitmenkin@leasingnews.org
Story Credit Policy: (To qualify for this list, the company must be a funder and not a "Broker/Lessor" or "Super Broker/Lessor", along with an acceptable Better Business Bureau Rating and no history of complaints at Leasing News. We reserve the right to not list a company who does not meet these qualifications.)
http://www.leasingnews.org/Story_Credit/Story_Credit.htm
There is no advertising fee or charge for a listing. They are "free."Leasing News makes no endorsement of any of the companies listed, except they have qualified to be on this specific list.
Leasing News reserves the right to not list a company who does not meet these qualifications.
We encourage companies who are listed to contact us for any change or addition they would like to make. Adding further information as an "attachment" or clarification of what they have to offer would be helpful to readers are very much encouraged.
Alphabetical list - click on company name to view more details
Name
In Business Since
Contact
Website
Leasing Association

6

Nationwide

$25,000 min., $250,000 max.

"Ap only" program $25,000 - $75,000

N

Y

Y

15

National

Application only up to $100,000

N

N

Y

Y

Dumac Leasing
(a division of Exchange Bank)
N/R
Archie Julian
JulianA@ExchangeBank.com
(800) 546-7822
(707) 521-5027
www.exchangebank.com
NAELB
(click here for further description)

4

Nationwide

$5,000 +

*

*

*

*

7

National

$15,000.00 up to $2,000,000.00

N

Y

N

N

15

Nationwide

$10,000 to $10 million, App only $100K

N

Y

N

*




Affiliated Investment Group, Inc. is the proud continuation of over 20 years of serving the broker community. We are a balance sheet, cash flow, credit lender. The primary question on every transaction is "what is the likelihood of being paid back". Our motto is "any equipment, for any Lessee, anywhere in the country". Also known as "The Flexible Funding Source" as we look at a deal with the philosophy of "what's right" about it "how can we make it work". We have significant sources of funds from A to B credits.
Broker Qualify - Yes

BSB Leasing, Inc has been providing syndication services for brokers nationwide since 1982 and have been funding business directly since 2002 through BSB Direct Finance, LLC. We offer Brokers a complete internet solution for credit submission and tracking and document preparation.
BSB will fund up to $75,000 App Only on our direct line under BSB Direct Finance, LLC and we now offer App Only up to $100,000 through BSB Syndication (our house syndication group. Broker Qualify - Please Call or see application on-line at bsbleasing.com

Dumac Leasing--Our prime prospect, has integrity, the ability to submit one to five leases for consideration per month, good financial analysis skills, good packaging abilities and can appreciate a funding source that looks at one deal at a time. Poor rating at BBB is a major hurdle. We are an A Credit lender and cash flow is critical. We use tax returns for info to compute cash flow.

LPI-HC specializes in working Capital Loans / Equipment Financing for new and established medical professionals with our target market being dentists, medical doctors, veterinarians and physical therapists. We also offer any type of Medical Practice Refinancing for established medical professionals that want to consolidate all their practice debts and improve their cash flow position. "We have the financial solutions to help start and grow a practice with repayment programs designed for medical professionals to manage their money."
Broker Qualify - Please Call
Kurt Hess
770-579-2900 ext. 1100
Address:
2260 Rushmore Dr .
Suite B-3
Marietta , GA 30062

Quail Capital offers App Only program up to $100K- nationwide. We also have a special California Only "A" credit program with very competitive rate under "California Express Program".

On the commercial side, Quail Capital specializes in mid market to large structured and complex transactions. Mohammed Ahsan began his days at Westinghouse Credit (then Atlantic Financial, Mitsubishi Bank, Bank of California and First Sierra) as a funder. He has been in the leasing industry for 29 years. His partner Jeff Rudin has over 29 years leasing experience.

In addition to the equipment leasing, Quail Capital is also involved in Asset Based Lending, Franchise Financing, Acquisition Finance, Sale- Lease Back- Working Capital and facilitate the SBA program.

Broker Qualifying- please call.




Business Reports: Companies listed may make any netiquette comment about their company or reports or other information in the footnote section of their listing. Leasing News recommends readers also view the footnote as well as the section itself or searching reports on the business.

It also should be noted that if a BBB report listing is found by a reader, as there may not have been one when this was last up-dated, please send the link to maria@leasingnews.org so Leasing News may up-date this section.

Leasing Associations: All non-profit leasing associations are abbreviated. To see the full name and learn more about the association, please click here.

BBB - Better Business Report | CBB - Leasing News Complaint Bulletin Board
| CNI - Current News Information

A -Accepts Broker Business | B -Requires Broker be Licensed | C -Sub-Broker Program
| D -"Private label Program" | E - Also "in house" salesmen


N/R (not reported)
* (no response---these listing do not come from the company directly, but from our research from many sources. It is our policy not to put anything in this section without confirmation.)





### Press Release ##########################


Lease One Begins Promoting Their Equipment Leasing Business Opportunity on www.FranchiseWorks.com.
Become a Part of the Fastest Growing Segment of Financial Services Today!
Recently, Lease One commercial equipment financing business began marketing their home based business opportunity on www.FranchiseWorks.com, a franchise website that showcases 100's of franchises and business opportunities.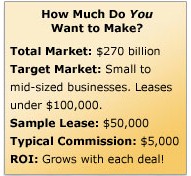 business is $19,900 and can be run as a home based business. Commercial equipment leasing is the fastest-growing segment of the financial sector, racking up over a quarter of a trillion dollars in revenue annually! Yet a significant portion of the leasing market is still virtually untouched, virgin territory. Why? Because the vast majority of leasing companies have concentrated all their attention on the high end. By contrast, Lease One has built its business catering to the needs of small and medium-sized firms seeking leases valued at $100,000 or less.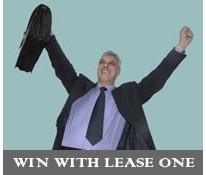 Here are a few of the advantages of the Lease One business opportunity:

Inexpensive. No inventory to purchase. No employees to pay. Zero royalties or fees. One-time-only investment. Opportunities like this simply can't be found for under $70,000. So, don't miss the boat: get on board today!

Profitable. 100% commission payout immediately upon funding of each deal. No waiting for your money. You determine how many points you want to make.

Turn-key. Rely on our staff of financial experts and lease processors. Just bring the deals to us, and Lease One will do the rest. (See next section for details)

Home-based business. Make money in the comfort of your own home. Set your own hours. Say goodbye to commuting forever.

Residual earnings. Reap passive income, too: brokers receive 50% of the profits on liquidation of equipment assets at lease termination!

Leave the Heavy Lifting to Us. Benefit on every deal from our comprehensive, start-to-finish back-office support and established funding relationships.

As a Lease One Broker, you're never on your own. Our staff of funding experts, credit agents and lease processors goes to work ... for you ... on each and every transaction. The Lease One organization is with you every step of the way: drawing on our collective creativity (sharpened over 16 years in the leasing business) and our resources to make sure your deals happen. Hassle-free. Every time.

Here are just some of the rewards and services you get with Lease One's unmatched, turn-key support infrastructure:

Reference checks. Once you submit a lease application, Lease One Headquarters performs all the necessary credit, bank and trade-reference checks for you.

Funding source identification. Lease One matches your client with the appropriate funding source from our extensive network of lenders. There's zero research or legwork for you to do: we've already got the connections to do your deals.

Creative financing. When necessary, our leasing experts will structure special financing programs for your clients to help you close the business.

Clout. Lease One has the capacity to handle all your clients' leasing requirements-whether they have "A", "B" or "C" credit. You can rely on our experience, funding relationships and resources to help you take home the cash at the end of the day.

Lease One has distilled the business of leasing down to a science and taken the sweat out of running your own company. With no paper to push, you're free to do what you do best: deals.

Why Wait? Tap into the Fastest-Growing Opportunity in Finance Today. Leasing is a $270-Billion-a-Year Business... Get more information on the Lease One Home Based Business Opportunity by going to http://www.franchiseworks.com/franchise_main.aspx?aid=299&track=N

About www.FranchiseWorks.com
FranchiseWorks.com was established in 1999 with the goal of providing qualified prospective entrepreneurs with the right franchise or business opportunity that meets his or her needs. We showcase hundreds of franchise and business opportunities in a variety of industries including new start-ups to established companies. www.FranchiseWorks.com also has information on franchise financing sources, franchise and business opportunity trade show schedules along with the latest franchise news.

For more information:
http://www.FranchiseWorks.com
345 N. York Rd. Suite C, Hatboro, PA 19040 - 215-672-9020

Joseph L. Angelo Jr.
Lease One Corp.
220 Broadway, Suite 102
Lynnfield , MA 01940
www.leaseoneopportunity.com

### Press Release ############################




(This ad is a "trade" for the writing of this column. Opinions contained in the column are those of Mr. Terry Winders, CLP)
-------------------------------------------------------------

News Briefs----
FDIC reins in troubled banks maximum interest rate
http://www.bankrate.com/finance/savings/fdic-reins-in-troubled-banks-1.aspx
Will Ben Bernanke be reappointed Fed Chairman?
http://www.nypost.com/seven/06212009/business/obamas_big_ben_decision_at_the_federal_r_175255.htm
U.S. home sales rose in May
http://www.upi.com/Business_News/2009/06/23/US-home-sales-rose-in-May/UPI-63761245785986/
Waha Capital buys 50% stake in AerVenture
http://www.gulfnews.com/business/Investment/10324978.html
Initial flight of Boeing 787 delayed again
http://seattletimes.nwsource.com/html/boeingaerospace/2009372399_web787delay23.html
Comforting to see India, China doing well: Dimon
http://timesofindia.indiatimes.com/Business/Business/Comforting-to-see-India-China-doing-well-Dimon/articleshow/4694562.cms
Apple sells 1 million iPhones, beating forecast
http://www.contracostatimes.com/business/ci_12666940?nclick_check=1
Trustee Claims Portland Bank Abetted Ponzi Scam
http://www.courthousenews.com/2009/06/23/Trustee_Caims_Bank_Abetted_Ponzi_Scam.htm
---------------------------------------------------------------

You May have Missed---
Madoff requests leniency in sentencing
http://www.boston.com/business/ticker/2009/06/madoff_requests.html
Madoff Suits Add Details About Fraud
http://www.nytimes.com/2009/06/23/business/23madoff.html?_r=1&scp=1&sq=cohmad&st=cse

----------------------------------------------------------------

Sports Briefs----
Source: Favre Will Be At Vikings' Training Camp
http://wcco.com/vikings/brett.favre.vikings.2.1057007.html
----------------------------------------------------------------


California Nuts Briefs---
Seven Things to Know about the California Financial Crisis
http://www.mercurynews.com/california-budget/ci_12579720#interactive
----------------------------------------------------------------


"Gimme that Wine"
Season Uneventful for California Grape growers
http://www.winesandvines.com/template.cfm?section=news&content=65465&htitle=Season%20Uneventful%20for%20California%20Grapegrowers
Plastic not fantastic for wine
http://www.brisbanetimes.com.au/entertainment/plastic-not-fantastic-for-wine-20090621-cs6r.html
Wine Mummy and Wine Hug transport wine safely
http://www.sfgate.com/cgi-bin/article.cgi?f=/c/a/2009/06/21/FD5417V0HB.DTL
A new day for the Wine Train
http://www.napavalleyregister.com/articles/2009/06/21/opinion/editorial/doc4a3dcac6532e1479561582.txt
Amid a tough market, wine execs see opportunities
http://pacbiztimes.com/index.php?option=com_content&task=view&id=911&Itemid=1
California's best lesser-known vineyards
http://www.sfgate.com/cgi-bin/article.cgi?f=/c/a/2009/06/21/FD73187TCT.DTL&type=wine
Wine Prices by vintage
http://www.winezap.com
http://www.wine-searcher.com/
US/International Wine Events
http://www.localwineevents.com/
Winery Atlas
http://www.carterhouse.com/atlas/\
Leasing News Wine & Spirits Page
http://two.leasingnews.org/Recommendations/wnensprts.htm
The London International Vintners Exchange (Liv-ex) is an electronic exchange for fine wine.
http://www.liv-ex.com/

----------------------------------------------------------------

Today's Top Event in History
1948-Thomas Dewey of New York became the first presidential candidate to be re-nominated after a defeat. He lost to Franklin Delano Roosevelt in 1944 and won re-nomination this day in 1948. He was defeated in the 1948 election by Harry S. Truman, Roosevelt's vice-president who assumed office after the death of the president in office. The newspapers of the day had printed up early morning editions that "Dewey Won," but Truman who stomped for election all over the United States pulled one of the biggest American political upsets. He won 24,104,836 popular votes to Dewey's 21,969,500; the electoral vote was 304 to 189. Dewey actually received 22,006,285 votes in 1944 but only 99 electoral votes. In the 1948 election, Strom Thurmond, States Right Democrat, 1,169,312; Henry A. Wallace, Progressive, 1,157,172, which pollsters said would draw votes from Truman in the South. The key was Truman went out and worked for the votes, train stop- to-train stop, where the mustached Dewey and his advisors thought he had the election in the bag.

[headlines]
----------------------------------------------------------------

This Day in American History
1497-the first European to set foot on the North American continent after the Vikings was John Cabot ( also spelled Cabot, Cabotto, Caboote, Gabote, Calbot, or Talbot), a mariner who was probably born in Genoa, Italy. In 1496, King Henry VII of England granted Cabot a charter to sail west to Asia and set up a spice-trade monopoly. Cabot's ship, a 70-foot caravel called the Matthew, embarked from Briston, England, on May 27, 1497, and arrived on the coast of Newfoundland---or possibly Maine---on June 24. After planting the English and Venetian flags, Cabot and his men spent a few hours exploring the landing site, then returned to their ship.
http://www.nmm.ac.uk/education/fact_files/fact_cabot.html
http://etext.lib.virginia.edu/journals/EH/EH33/croxto33.html
1579-the first Christian religious service in English on the Pacific Coast was the Holy Communion service conducted at San Francisco Bay, CA, by the Reverend Francis Fletcher, who read from the Book of Common Prayer of the Church of England. Fletcher was chaplain on Sir Francis Drake's ship, the Golden Hind, during its voyage of cirumnagation from 1577 to 1580. Drake named the place Nova Albion, Latin for New England. A 57 foot marble cross commemorates the event in Golden Gate Park, San Francisco, Ca. There is a controversy this day to where he actually anchored, many think it is Bolinas Bay in Marin County, as his log so indicates, and a plaque so describes ( but that is another story ). He navigated the North Coast of California.
http://www.longcamp.com/nav.html
1647-The first woman in America to appeal for the right to vote was Margaret Brent, a niece of Lord Baltimore, the founder of the colony of Maryland. She came to America from England in January,1638, and was the first woman in Maryland to own property in her own name. She became one of the colony's principal landowners and a person of influence, raising troop of soldiers in 1644. On June 24, 1647, she appealed for the right to vote in the colonial assembly by virtue of her position as secretary to Governor Leonard Calvert, asking for a "place and voyce," but was ejected from the meetings. At the death of Calvert, she became his executor and acting governor, president over the General Assembly, but was refused a voice in the affairs of the government as "it would set a bad example to the wives of the colony." She moved to Virginia in 1650.
http://www.earlyamerica.com/review/1998/brent.html
1714-considered the birthday of Matthew Thorton, signer of the Declaration of Independence, born at Ireland . He died this date ,1803,at Newburyport, MA. http://www.ushistory.org/declaration/signers/thornton.htm
1813-birthday of Henry ward Beecher, famous American clergyman and orator, born at Lichfield, CT. Died March 8, 1887, at Brooklyn, NY. His dying words were, " Now comes the mystery." http://www.spartacus.schoolnet.co.uk/USASbeecher.htm
1816 - The cold weather of early June finally gave way to several days of 90 degree heat in Massachusetts, including a reading of 99 degrees at Salem.
1842 -- Ambrose Bierce born (1842-1914) Meigs County, Ohio. American newspaper columnist, satirist, essayist, short-story writer and novelist, disappeared in the Mexican Revolution. Presumably died in the siege of Ojinega, January 1914. Strongly influenced by Edgar Allan Poe. His experiences in the Civil War marked him for life.
http://www.literature-web.net/bierce
http://www.creative.net/~alang/lit/horror/abierce.sht
1846-Col. Castro's forces from Monterey, under the command of Joaquín de la Torre, fought the "Battle of Olompali" north of San Rafael with Frémont's troops from Sonoma. Two Americans and five or six Californios were killed. (one time home of the Grateful Dead)
http://www.parks.ca.gov/default.asp?page_id=22728
http://www.chezbabcock.com/genealogy/histories/Olompali.txt
1850--The San Francisco Town Council passed an ordinance for the proper organization of the Fire Department. Rules and regulations were adopted for the first time. Destruction by fire was common in the West, as it was earlier in the East, and having a fire department was paramount for survival in a city due to all the buildings being made of wood and light by gas or oil wick.
1869-Abolitionist Mary Ellen "Mammy" Pleasant is named Voodoo Queen of San Francisco. http://www.kn.pacbell.com/wired/BHM/mepleasant.html
1880- "O Canada," with music by Calixa Lavallee and French lyrics by Judge A.B. Routhier, was performed for the first time at the Skaters' Pavilion in Quebec City. Three bands, playing together, performed "O Canada" during a banquet at a national convention of French Canadians. Canada's future national anthem was reported to have been recieved enthusiastically.
1880- Agnes Nestor birthday - U.S. labor leader. AN emerged as the leader of the 1898 women glove-maker's strike in Chicago when she was only 18. The strike victory ended the pay deduction women had to pay for the rental of the machines the women used to sew gloves. A short time later she led the women into their own union because men did not always support women's needs. She held posts with the International Glove Workers Union for the rest of her life and served as president of the Chicago Women's Trade Union League 1913-1948. She was a long time advocate of the eight-hour day that became a reality in 1937. Child labor, minimum wage, maternity-health, and women's suffrage were also part of her life's work.
http://www.kentlaw.edu/ilhs/images/hall/nestor.jpg
http://womenshistory.about.com/gi/dynamic/offsite.htm?site=
http://www.spartacus.schoolnet.co.uk/USAWkenney.htm
http://historymatters.gmu.edu/d/5728/
http://www.spartacus.schoolnet.co.u
http://womenshistory.about.com/library/bio/blbio_nestor_agnes.htm k/USAWnestor.htm
1880, "O Canada," with music by Calixa Lavallee and French lyrics by Judge A.B. Routhier, was performed for the first time at the Skaters' Pavilion in Quebec City. Three bands, playing together, performed "O Canada" during a banquet at a national convention of French Canadians. Canada's future national anthem was reported to have been received enthusiastically.
1885-the first Episcopal bishop who was African-[American was the Reverend Samuel David Ferguson, who was elected to the House of Bishops of the Protestant Episcopal Church. He was consecrated in 1885, at Grace Church, New York City as the successor of the Missionary Bishop of Liberia.
http://newark.rutgers.edu/~lcrew/blackexperience.html
1895-birthday of William Harrison "Jack" Dempsey, boxer born at Manassa, CO. Dempsey boxed under several pseudonyms in western mining camps, came east and picked up Jack "Doc" Kearns as his manager. After defeating all available heavyweights, Dempsey took on champion Jesse Williard in Toledo, OH, on July 4, 1919. Dempsey won when Willard failed to answer the bell for the fourth round. He reigned as champ for seven years but defended his title only six times, losing to Gene Tunney in 1926. Following his boxing career, he became a successful New York restaurateur. Died at New York, NY, 1983.
900-Blues singer-guitarist Memphis Minnie born Algiers, LA.
http://www.blueflamecafe.com/index.html
http://www.ping.be/ml-cmb/mmindex.htm
1916-birthday of John Ciardi, American poet, citric, translator, teacher, etymologist and author of children's books, born at Boston, MA. John Anthony Ciardi's criticism and other writings were often described as hones and sometimes as harsh Died at Edison, NJ, March 30, 1986.
http://www.poets.org/poets/poets.cfm?prmID=697&CFID=9794231
&CFTOKEN=6584556
1916 - The most lucrative movie contract to the time was signed by actress, Mary Pickford. She inked the first seven-figure Hollywood deal. Pickford would get $250,000 per film with a guaranteed minimum of $10,000 a week against half of the profits, including bonuses and the right of approval of all creative aspects of her films. Not a bad deal for the former vaudeville and stage actress, who once appeared on Broadway with Cecil B. DeMille in "The Warrens of Virginia" for a measly $25 a week.
1917- Portia White birthday - Afro-Canadian concert and operatic contralto. Died 1968.
http://www.ac.wwu.edu/~jay/pages/docs/who.html
http://www.acappellacanada.ca/cdwhite/portia.html
1922 - The American Professional Football Association took on a new name. They decided to name themselves the National Football
1924 - Six men at a rock quarry south of Winston-Salem, NC, sought shelter from a thunderstorm. The structure chosen contained a quantity of dynamite. Lightning struck a near-by tree causing the dynamite to explode. The men were killed instantly. League.
1929-Bessie Smith records sound-track for her only movie, "St. Louis Blues."
http://www.blueflamecafe.com/index.html
1930-Dr. Albert Hoyt Taylor and Leo C. Young of the Naval Aircraft Radio Laboratory, Anacostia, DC (now part of Washington DC), discovered radar by noting that airplanes reflect radio waves even though they fly above the transmitter and receiver, rather than between them.
1931- Lili de Alvarez shocks social propriety by playing at Wimbledon in shorts instead of the longish, hampering dresses that were de rigueur.
1936-Mary Jane McLeod Bethune, born in Mayesville, SC, in 1875, the daughter of slaves, became the first Federal administrator who was an African-American woman. President Franklin Delano Roosevelt named her director of the Negro Division of the National Youth Administration, thus becoming the first African-American woman to receive a major federal appointment. In 904, Bethune founded the Daytona Normal and Industrial Institute for Negro Girls, later known as Bethune-Cookman College, located in Daytona Beach,Fl. She was also the founder and first president of the National Council of Negro Women. In 1991, he home and offices in Washington, DC, were designated a national historic landmark.
http://www.whitehouse.gov/kids/dreamteam/marybethune.html
http://www.nahc.org/NAHC/Val/Columns/SC10-6.html
1942- Mick Fleetwood, drummer with Fleetwood Mac, was born in London. Originally a blues band when it was formed in 1965, Fleetwood Mac developed into a pop group that put out one of the world's best-selling albums, "Rumours," in 1977. It sold 15-million copies. In 1980, Mick Fleetwood recorded a solo album in Ghana with African musicians. Fleetwood Mac made a comeback in 1987 with the album "Tango in the Night."
1944-- Jeff Beck, one of the great rock guitarists, was born in Surrey, England. Beck's first important band was the Yardbirds, where he was the replacement for Eric Clapton in 1964. In 1967, he formed the Jeff Beck Group with Rod Stewart and Ron Wood. The beginnings of heavy metal could be heard in the group's blues-based songs. The Jeff Beck Group broke up after only two albums, and Beck was then sidelined for 18 months with a fractured skull suffered in a car accident. A new Jeff Beck Group put out two more LPs before Beck formed a band with two former members of Vanilla Fudge, Tim Bogert and Carmen Appice. But that group dissolved as well, in 1974. Beck then began playing fusion music, often in collaboration with keyboards player Jan Hammer. Jeff Beck has made only rare appearances since 1980, but his aggressive style has heavily influenced rock guitarists who followed him.
1944—Pianist Bruce Johnston was born in Chicago. He joined the touring version of the group in 1965 when Brian Wilson decided to quit touring after a nervous breakdown. Johnston has continued to be associated with the Beach Boys over the past quarter century, both as performer and producer.
http://www.allmusic.com/cg/x.dll?UID=2:55:11|PM&p=amg&sql=B18553
http://www.del-fi.com/albumcovers/ac71228.html
(My high school friend, who also played piano in my band, and he would reciprocate when someone was sick in his band and he needed a replacement. I ran into him in Monterey and he did not remember me, but of course, I not only wear glasses now, weigh fifty pounds more—in high school I weighed 144, plus am bald, and go by the name of "Kit," as I forgot in high school and college I was known by Larry, named after my father. I called myself Kit to him. )
1948-In the early days of the Cold War, the Soviet Union challenged the West's right of access to Berlin. The soviets created a blockade, and an airlift to supply some 2,250,000 people resulted. The airlift lasted a total of 321 days and brought into Berlin 1,592,787 tons of supplies. Joseph Stalin finally backed down and the blockage end May 12, 1949.
1948-Thomas Dewey of New York became the first presidential candidate to be re-nominated after a defeat. He lost to Franklin Delano Roosevelt in 1944 and won re-nomination this day in 1948. He was defeated in the 1948 election by Harry S. Truman, Roosevelt's vice-president who assumed office after the death of the president in office. The newspapers of the day had printed up early morning editions that "Dewey Won," but Truman who stomped for election all over the United States pulled one of the biggest American political upsets. He won 24,104,836 popular votes to Dewey's 21,969,500; the electoral vote was 304 to 189. Dewey actually received 22,006,285 votes in 1944 but only 99 electoral
votes. In the 1948 election, Strom Thurmond, States Right Democrat, 1,169,312; Henry A. Wallace, Progressive, 1,157,172, which pollsters said would draw votes from Truman in the South. The key was Truman went out and worked for the votes, train stop- to-train stop, where the mustached Dewey and his advisors thought he had the election in the bag.
1949-"Hopalong Cassidy" premiered on television this day in 1949. A western series starring William Boyd in the title role as a hero who wore black and rode a white horse, Topper. The original episodes were segments edited from 66 movie features of Hopalong Cassidy and his sidekick, Red Connors ( Edgar Buchanan). The films were so popular that Boy produced episodes especially for TV with Gabby Hayes as his sidekick. During his reign, Hoppy had many sidekicks. It was popular for us boys to wear his two six guns and black hat. Television was about to introduce many Western heroes, as all the Saturday Western movies were brought back to the tube.
http://www.yesterdayland.com/popopedia/memories/show
_mem.php?ID=S1564
1951---*BENNETT, EMORY L. Medal of Honor Rank and organization: Private First Class, U.S. Army, Company B, 15th Infantry Regiment, 3d Infantry Division. Place and date: Near Sobangsan, Korea, 24 June 1951. Entered service at: Cocoa, Fla. Born: 20 December 1929, New Smyrna Beach, Fla. G.O. No.: 11, 1 February 1952. Citation: Pfc. Bennett a member of Company B, distinguished himself by conspicuous gallantry and intrepidity at the risk of his life above and beyond the call of duty in action against an armed enemy of the United Nations. At approximately 0200 hours, 2 enemy battalions swarmed up the ridge line in a ferocious banzai charge in an attempt to dislodge Pfc. Bennett's company from its defensive positions. Meeting the challenge, the gallant defenders delivered destructive retaliation, but the enemy pressed the assault with fanatical determination and the integrity of the perimeter was imperiled. Fully aware of the odds against him, Pfc. Bennett unhesitatingly left his foxhole, moved through withering fire, stood within full view of the enemy, and, employing his automatic rifle, poured crippling fire into the ranks of the onrushing assailants, inflicting numerous casualties. Although wounded, Pfc. Bennett gallantly maintained his l-man defense and the attack was momentarily halted. During this lull in battle, the company regrouped for counterattack, but the numerically superior foe soon infiltrated into the position. Upon orders to move back, Pfc. Bennett voluntarily remained to provide covering fire for the withdrawing elements, and, defying the enemy, continued to sweep the charging foe with devastating fire until mortally wounded. His willing self-sacrifice and intrepid actions saved the position from being overrun and enabled the company to effect an orderly withdrawal. Pfc. Bennett's unflinching courage and consummate devotion to duty reflect lasting glory on himself and the military service.
1951 - Twelve inches of hail broke windows and roofs, and dented automobiles, causing more than fourteen million dollars damage. The storm plowed 200 miles from Kingmand County KS into Missouri, with the Wichita area hardest hit. It was the most disastrous hailstorm of record for the state of Kansas.
1951—Top Hits
Too Young - Nat King Cole
On Top of Old Smokey - The Weavers (vocal: Terry Gilkyson)
How High the Moon - Les Paul & Mary Ford
I Want to Be with You Always - Lefty Frizzell
1952- President Harry Truman signs the bill that directs women be commissioned officers in the Army, Navy, and Air Force as various medical specialists such as dentists, doctors, osteopaths, and veterinarians.
1952 - Thunderstorms produced a swath of hail 60 miles long and 3.5 miles wide through parts of Hand, Beadle, Kingsbury, Miner and Jerauld counties in South Dakota. Poultry and livestock were killed, and many persons were injured. Hail ten inches in circumference was reported at Huron SD
1952 - Eddie Arcaro set a thoroughbred racing record for American jockeys by winning his 3,000th horse race.
1953 - Al Kaline signed with the Detroit Tigers on this day (following his graduation from high school). The future all-star of the Tigers was 18 years old. http://www.baseballhalloffame.org/hofers_and_honorees/
hofer_bios/kaline_al.htm
1955- In an effort to speed up the game, primarily for television viewers, major league baseball announces a new rule which requires a pitcher to deliver the ball within 20 seconds after taking a pitching position.
1957-Duke Ellington and Ella Fitzgerald session on Verve " Take the A Train."
1959—Top Hits
Personality - Lloyd Price
Lonely Boy - Paul Anka
Along Came Jones - The Coasters
The Battle of New Orleans - Johnny Horton
1961-President John F. Kennedy assigned Vice-President Lydon Johnson with
unifying the US satellite program, who played a significant role in bringing the
communication and space age to a leader in the world.
http://memory.loc.gov/ammem/today/jun24.html
1964--Sam Cooke starts a two week stay at New York's Copacabana Club. A 70-foot billboard announcing the engagement is erected in Times Square
1966--Lenny Bruce Mothers of Invention @ S.F. Fillmore Auditorium



Artist: Wes Wilson & Edmund Shea
http://www.wolfgangsvault.com/dt/lenny-bruce-postcard/BG013-PC.html
1966--Show: Zig-Zag Man Big Brother and the Holding Company Quicksilver Messenger Service
Bill Ham @ SF Avalon Ballroom



Artist: Stanley Mouse
http://www.wolfgangsvault.com/dt/big-brother-and-the-holding-company-poster/FD014-PO.html
1967-Procol Harum's "A Whiter Shade of Pale" enters the Billboard chart, where it will peak at #5. The song was written by the band around a melody composed by the group's organist, Matthew Fisher, who was inspired by the chord progression of Johann Sebastian Bach's "Orchestral Suite in D", composed between 1725 and 1739.
1967—Top Hits
Groovin' - The Young Rascals
She'd Rather Be with Me - The Turtles
Windy - The Association
All the Time - Jack Greene
1970-On an amendment offered by Senator Robert Dole (R-Kansas) to the Foreign Military Sales Act, the Senate votes 81 to 10 to repeal the Tonkin Gulf Resolution. In August 1964, after North Vietnamese torpedo boats attacked U.S. destroyers (in what became known as the Tonkin Gulf incident), President Johnson asked Congress for a resolution authorizing the president "to take all necessary measures" to defend Southeast Asia. Subsequently, Congress passed Public Law 88-408, which became known as the Tonkin Gulf Resolution, giving the president the power to take whatever actions he deemed necessary, including "the use of armed force." The resolution passed 82 to 2 in the Senate, where Wayne K. Morse (D- Oregon) and Ernest Gruening (D-Alaska) were the only dissenting votes; the bill passed unanimously in the House of Representatives. President Johnson signed it into law on August 10. It became the legal basis for every presidential action taken by the Johnson administration during its conduct of the war.
1972 - "I Am Woman", by Helen Reddy, was released by Capitol Records. The number one tune (December 9, 1972) became an anthem for the feminist movement. Reddy, from Australia, made her stage debut when she was only four years old. She had her own TV program in the early 1960s. Reddy came to New York in 1966 and has appeared in the films "Airport 1975", "Pete's Dragon" and "Sgt. Pepper's Lonely Hearts Club Band". Reddy also had four million-sellers: "I Am Woman", "Delta Dawn", "Leave Me Alone (Ruby Red Dress)" and "Angie Baby". She had a total of 14 hits on the pop music charts. http://www.helenreddy.com/
1983-Pitcher Don Sutton of the Milwaukee Brewers struck out Alan Bannister of the Cleveland Indians, the 3,000th strikeout in his career. The Brewers won, 6-2. Sutton wound up his career with 3,574 strikeouts.
1973- In his first year of eligibility, Warren Spahn receives 316 of the 380 votes cast to become a member of the Hall of Fame. The southpaw, who recorded thirteen 20-win seasons, retired as the winningest left- handed pitcher in big league history with 363 victories.
1975—Top Hits
Love Will Keep Us Together - The Captain & Tennille
When Will I Be Loved - Linda Ronstadt
Wildfire - Michael Murphey
You're My Best Friend - Don Williams
1975--The U.S. Attorney in Newark, New Jersey hands down indictments to 19 music industry executives in a two year investigation. Counts of income tax evasion and payola are leveled. Among those named include: Clive Davis, former president of Columbia Records and Kenny Gamble and Leon Huff, architects of the Philadelphia sound of the 70's.
1977-Madison Wisconsin Police Detective Bruce Frey witnessed one of the strangest events of his career when he saw Elvis Presley jump out of his limo and stop two teenagers who were beating up a younger lad at a local gas station. Elvis said, "I'll take you on." Frey remembers; "They looked up at him, froze in mid-punch and the victim ran into the gas station." The pair quickly apologized and Elvis got back into the limo and headed for his hotel room at the Sheraton.
1980-- Nelson Doubleday and Fred Wilpon purchase the Mets for an estimated $21.1 million. The price tag is the highest amount ever paid for a baseball franchise.
1983—Top Hits
Flashdance...What a Feeling - Irene Cara
Time (Clock of the Heart) - Culture Club
Electric Avenue - Eddy Grant
You Can't Run from Love - Eddie Rabbitt
1984-Joe Morgan of the Oakland A's hit the 256th home run of his career to break the record held by Rogers Hornsby for most home runs by a second baseman.
1985 - The 1983 Heisman Trophy winner, Mike Rozier, jumped from the United States Football League to the Houston Oilers of the NFL. Rosier signed for more than two million dollars over a four-year period.
1987 - Thunderstorms spawned six tornadoes in eastern Colorado. Baseball size hail was reported near Yoder, CO, and thunderstorm winds gusting to 92 mph derailed a train near Pratt, KS. The town of Gould, OK, was soaked with nearly an inch and a half of rain in just ten minutes.
1988 - Forty-three cities reported record high temperatures for the date. Valentine NE reported an all-time record high of 110 degrees, and highs of 102 degrees at Casper, WY, 103 degrees at Reno, NV, and 106 degrees at Winnemucca, NV, were records for the month of June. Highs of 98 degrees at Logan, UT, and 109 degrees at Rapid City, SD, equaled June records. Lightning killed twenty-one cows near Conway, SC
1989- Paul Simon brought his "Graceland" tour to Moscow, playing the first of two concerts before 5,000 people in Gorky Park. It was Simon's first appearance in the Soviet Union.
1991—Top Hits
Rush, Rush - Paula Abdul
Losing My Religion - R.E.M.
Unbelievable - EMF
The Thunder Rolls - Garth Brooks
1992 - Portland, Oregon became the first city outside of New York to host the NBA (National Basketball Association draft). At the Portland Memorial Coliseum, the first overall pick went to the Orlando Magic who picked 7'1" center Shaquille O'Neal of LSU.
1998 - AT&T announced that it was buying cable TV giant TCI for $31.7 billion. The deal let AT&T move closer to its goal of providing local phone and high speed Internet service to millions of U.S. homes
1999-Eric Clapton puts 100 of his guitars up for auction in New York at Christie's to raise money for his drug rehab clinic, the Crossroads Centre in Antigua. His 1956 Fender Stratocaster, named Brownie, was sold for a record $497,500. The guitar was used to record "Layla." The auction helped raise nearly $5 million for the clinic.
2001-- Believed to be an historical first, sixty-eight major league umpires participate in a pre-season session to practice calling strikes as defined by the rule book. With the help of minor leaguers wearing tapes nine inches above their belts, the men in blue get a good look at pitches, normally called balls, which now will considered a strike as the correct interpret ion of the zone will be enforced this upcoming season.

Stanley Cup Champions This Date

1995 New Jersey Devils

--------------------------------------------------------------

Baseball Poem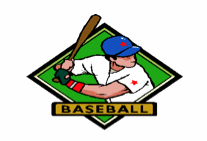 A Baseball Game (Free verse)



The ump showed up early.
Sharply dressed
His pants, meticulously creased.
His gold watch glinting in the 4 o'clock
End of March southern California sun.
He held a sour look
It was his first line of defense.

The manager of the Astros
Was what you might call
An easy going type.
A long-time bachelor, and a slob to boot.
He always had a quick sly grin
Popped his gum unceasingly.
His face like an old first-baseman's glove;
Tanned brown with wear,
The stitching undone,
Staggeringly wrinkled from so much daily use.

He strolled over to home,
Tugging at the bottom of his extra-large shirt
Which barely covered the expanse of his girth,
Slapped the ump on the back
and announced that the teams
were a little behind getting the field ready
and could we start the game at a quarter past?

The ump looked at his watch without saying a word
Held up his right hand for a moment,
Then brought it down like an ax,
"Play Ball!" he shouted
2 inches from the Astros manager's leathery face.



--------------------------------------------------------------


SuDoku

The object is to insert the numbers in the boxes to satisfy only one condition: each row, column and 3x3 box must contain the digits 1 through 9 exactly once. What could be simpler?

http://leasingnews.org/Soduku/soduko-main.htm

--------------------------------------------------------------


Daily Puzzle

How to play:
http://www.setgame.com/set/puzzle_frame.htm

Refresh for current date:
http://www.setgame.com/set/puzzle_frame.htm

--------------------------------------------------------------


http://www.gasbuddy.com/
http://www.gasbuddy.com/GB_Map_Gas_Prices.aspx
http://www.gasbuddy.com/GB_Mobile_Instructions.aspx
--------------------------------------------------------------

Weather
See USA map, click to specific area, no commercials
--------------------------------------------------------------

Traffic Live---
Real Time Traffic Information
You can save up to 20 different routes and check them out with one click,
or type in a new route to learn the traffic live
--------------------------------