Wednesday, March 24, 2010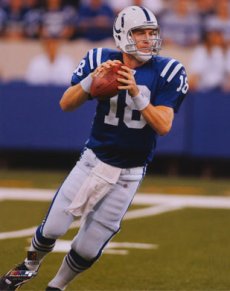 Indianapolis Colts Football Quarterback Peyton Williams Manning born March 24, 1976 New Orleans, Louisiana. 2005 Pro Bowl MVP, Super Bowl MVP (XLI)# Fastest ever to reach 10,000 yards passing, # Fastest ever to reach 30,000 yards passing. Prior to each play in a football game, the offensive team generally huddles; however, Manning and the Colts occasionally skip the huddle, instead using a hurry-up offense with numerous audibles at the line of scrimmage. It is also said when he gets in the groove, he can foresee the defense planned moves.
http://www.peytonmanning.com/

Headlines---
Worldwide Financial Group, California and Nevada
Bulletin Board Complaint
Classified Ads---Senior Management
Southern California Leasing Gypsies
by Christopher Menkin
Trucking Repos Decline, But Why? Castagna Explains
Leasing is at least not going down as fast as before
by Christopher Menkin
Cartoon---Cruise Line Ship
Orion First Financial Joins the "Back Office" list
Sales makes it Happen---by a Successful Salesman
7 Reasons to Do Business With me
Classified Ads---Help Wanted
Body Language Speaks Volumes on a Job Interview
Frontier Bank, Everett, Washington in Trouble
Reward Available as IRS Tackles Return Preparer Fraud
(wrap-up of tax preparer convictions)
Braintree, Massachusetts---Adopt a Dog
News Briefs ---
Court papers place Arrow Truck assets at $8.55 million
Mack ranks as 2009's top truck exporter
California Nuts Brief ---
Today's Top Event in History
This Day in American History
Baseball Poem
SuDoku
Daily Puzzle
GasBuddy
Weather, USA or specific area
Traffic Live----

######## surrounding the article denotes it is a "press release"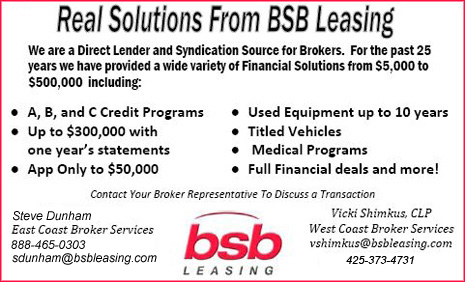 [headlines]
--------------------------------------------------------------

[headlines]
--------------------------------------------------------------

[headlines]
--------------------------------------------------------------
[headlines]
--------------------------------------------------------------

[headlines]
--------------------------------------------------------------

[headlines]
--------------------------------------------------------------

[headlines]
--------------------------------------------------------------

[headlines]
--------------------------------------------------------------

(This ad is a "trade" for the writing of this column. Opinions
contained in the column are those of Mr. Terry Winders, CLP)
[headlines]
--------------------------------------------------------------

[headlines]
--------------------------------------------------------------

[headlines]
--------------------------------------------------------------

[headlines]
--------------------------------------------------------------

[headlines]
--------------------------------------------------------------

[headlines]
--------------------------------------------------------------



News Briefs----
[headlines]
---------------------------------------------------------------

[headlines]
----------------------------------------------------------------
Today's Top Event in History
[headlines]
----------------------------------------------------------------
This Day in American History
1663 - Charles II of England awarded lands known as Carolina in America to eight members of the nobility who assisted in his restoration.
1664 - Roger Williams was granted a charter to colonize Rhode Island.
1765 - Britain enacted the Quartering Act, requiring American colonists to provide temporary housing to 10,000 British soldiers in public and private buildings.
1776- one week after the British troops under General William Howe evacuated Boston, General George Washington wrote a letter to the Continental Congress. General Washington expressed his "surprize and disappointment" that the British fleet had not departed the harbor and described its various exploits while still in the region.
http://memory.loc.gov/ammem/today/mar24.html
1788-In a popular referendum, Rhode Island rejected the new Constitution by a vote of 2,708 to 237. The state later (May 29, 1790) ratified the Constitution and ratified the Bill of Rights June 7, 1790.
1825- American colonization of a new state was authorized by a law passed by the new Mexican state of Texas-Coahuila. In 1823, Stephen Austin had been given authorization by law and decree to bring settles into the region, but in 1924 ,a new republic was established in Mexico and a new constitution enacted. The new law gave the states conditions for colonization. This was the start of "Texas."
1837-Canada legally recognizes Black suffrage, thus begins one of the Underground Railroads final destination toward freedom.
http://www.duke.edu/~mahealey/black_canada.htm
http://www.dal.ca/~acswww/dalbh.html
http://www.npca.org/walk.html
http://www.germantown.k12.il.us/html/RAILROAD.html
1852 -the Susquehanna River ice bridge at Havre de Grace, Maryland began to break up after 40 days of use. A total of 1738 loaded freight cars were hauled along the rails laid on the ice.
1855-Andrew W. Mellon, American financier, industrialist, government official (Secretary of the Treasury), art and book collector born at Pittsburgh, PA. Died Aug 27, 1937, at Southhampton, NY.
1874-Harry Houdini, Magician and escape artist. Born at Budapest, Hungary, died at Detroit, MI, Oct 31, 1926. Lecturer, athlete, author, expert on history of magic, exposer of fraudulent mediums and motion picture actor. Was best known for his ability to escape from locked restraints (handcuffs, straitjackets, coffins, boxes and milk cans). Anniversary of his death (Halloween) has been the occasion for meetings of magicians and attempts at communication by mediums.
http://lcweb2.loc.gov/ammem/vshtml/vshdini.html
1883 - Long distance telephone service began between Chicago and New York.
1898 - The first United States automobile was sold. Mining engineer Robert Allison paid $1,000 for a Winton.
1898-Dorothy Constance Straton, Dorothy Constance Stratton, born at Brookfield, MO, was instrumental during WWII in organizing the SPARS, the women's branch of the US Coast Guard (authorized Nov 23, 1942). Under Lieutenant Commander Stratton's command some 10,000 women were trained for supportive noncombatant roles in the Coast Guard. SPARS was dissolved in 1946 after the war had ended. Stratton worked with many women's organizations, including the Girl Scouts as national executive director in the '50s.
1900-Birthday of trumpet player June Clark, Long Ranch, NJ.
1904-Pianist Pete "Boogie-Woogie" Johnson Birthday
http://www.jazzbymail.com/artists/johnson_p.html
http://www.colindavey.com/BoogieWoogie/articles/pj.htm
1912 - Residents of Kansas City began to dig out from a storm produced 25 inches of snow in 24 hours. The snowfall total was nearly twice that of any other storm of modern record in Kansas City before or since that time. A record 40 inches of snow fell during the month of March that year, and the total for the winter season of 67 inches was also a record. By late February of that year Kansas City had received just six inches of snow. Olathe KS received 37 inches of snow in the snowstorm, establishing a single storm record for the state of Kansas.
1919-Lawrence Ferlinghetti, poet, author (Coney Island of the Mind), founder of City Lights Bookstore in San Francisco, born Yonkers, NY. Perhaps best known for opening a bookshop called the City Lights Pocket Book Shop. He described City Lights "as a place you could go in, sit down, & read books without being pestered to buy something." The store became a home for the Beat Generation of poets & writers, & Ferlinghetti also turned it into a publishing house -- the first to publish Allen Ginsberg's poem Howl. City Lights published it in 1957 and Ferlinghetti was immediately arrested on obscenity charges. He won the trial and went on to publish William S. Burroughs, Jack Kerouac & Paul Bowles. He wrote a pair of novels, two volumes of plays and over 10 books of poetry. Some say it was the birth of "Beatniks," a term coin by the late columnist Herb Caen. Today it is a popular tourist attraction in North Beach. * Baseball Canto ( at end)
http://www.charm.net/~brooklyn/People/LawrenceFerlinghetti.html
http://recollectionbooks.com/siml/library/FerlinghettiWhite.htm
http://www.citylights.com/
1902-John Wesley Powel, American financier, industrialist, government official (Secretary of the Treasury), art and book collector born at Pittsburgh, PA. Died Aug 27, 1937, at Southhampton, NY.
1905 -the temperature at Valley Head, Alabama fell to 18 degrees below zero. This was the coldest temperature ever recorded in Alabama until January 1966.
1912 - Residents of Kansas City began to dig out from a storm produced 25 inches of snow in 24 hours. The snowfall total was nearly twice that of any other storm of modern record in Kansas City before or since that time. A record 40 inches of snow fell during the month of March that year, and the total for the winter season of 67 inches was also a record. By late February of that year Kansas City had received just six inches of snow. Olathe KS received 37 inches of snow in the snowstorm, establishing a single storm record for the state of Kansas
1922-Singer King Pleasure born Oakdale, Tenn. Best known for his 1953 hit, "Moody's Mood for Love." Died 1992.
http://www.amazon.com/exec/obidos/ASIN/B000000YC6/ref%3Dnosim/lksmsubsite-
sub-mu-asin-20/104-0082188-8675910
http://win-ss1.radiomoi.com:8080/rm/info/?showkey=artists&artist_id=17991
1922-- Birthday of Dave Appell, Arranger for big bands: Benny Carter, Earl 'Fatha´ Hines; TV music director, record producer, singer, songwriter, musician with Dave Appell and the Applejacks.
1928-Birthday of tenor sax player Evelyn Young, Memphis, TN
1929-Dr. Roger Bannister born, distance runner, broke the 4-minute-mile record in 1954, born Harrow, Middlesex, England, Mar 24, 1929.
1930 - The recently discovered ninth planet was given the name Pluto.
1932-Birthday of piano player Dave Mackay, Syracuse, NY
http://www.pricegrabber.com/search_getprod.php/masterid=517498001/
ut=43a1166ef26dea3a
1936-The Longest NHL Game. Mud Bruneleau of the Detroit Wings scored at 16:30 of the sixth overtime period to end the longest game in National Hockey League history. The goal gave the Red Wings a 1-0 victory over the Montereal Maroons in a Stanley Cup semifinal game. Detroit won the series, three games to none, and went on to defeat the Toronto Maple Leaves in the finals.
1941 - Glenn Miller started work on his first film for 20th Century Fox, "Sun Valley Serenade".
1942-Birthday of Jesus Maria (Jay" Alou, former baseball player, born Haina, Dominican Republic.
1944 - The first Civilian Exclusion Order issued by the Army is issued for the Bainbridge Island area near Seattle. The forty-five families there are given one week to prepare. The island's oldest, continuously operating farm -- established in 1928 -- is owned by 75-year-old Akio Suyematsu, who grows strawberries, pumpkins and Christmas trees. World War II brought one of the saddest chapters of island history -- the nation's first forced evacuation of residents of Japanese ancestry, most of them American citizens. On President Roosevelt's authority the army forced some 240 people, including Suyematsu's family, to leave -- mainly for California internment camps. They received a week's notice in March 1942 to dispose of their property.By the end of October, 108 exclusion orders would be issued, and all Japanese Americans in Military Area No. 1 & the California portion of No. 2 incarcerated.
http://seattlepi.nwsource.com/neighbors/bainbridge/hist26.html
http://www.historylink.org/output.CFM?file_ID=3111
http://www.janm.org/clasc/chronology.htm
http://www.janet.org/janet_history/niiya_chron.html
mass escape of WWII occurs at Stalag Luft III when 76 allied airmen tunneled out. Only 3 made it home.
1945-Billboard magazine, the music trade publication, began the pop music record chart this day in No. 1 hit in the pop chart was Nat King Cole's "King Cole Trio."
1949- the Academy of Motion Pictures Arts and Sciences gave Oscars to who were father and son,the only time this has happened: Walter Houston, who won the best supporting actor award, and his son, John Huston, who won the award for the best director, both for "The Treasure of Sierra Madre. The film also received the award for the best screenplay. Ironically, the first time a husband and wife win Oscars, this has happened, the same year, Oscar winners who were husband and wife: Sir Laurence Oliver for his performance in "Hamlet", beating out Humphrey Bogart, and his wife, Vivien Leigh, who received hers on February 29, 1940, for her performance in "Gone with the Wind." On March 20, 1952, she received a second Oscar for her part as Blance du Bois in "A Streetcar Named Desire."
http://www.infoplease.com/ipa/A0148405.html
1949- Steve Lang, bass guitarist with the Canadian rock group April Wine, was born. Lang joined the band in 1975, replacing Jim Clench. Lang was with April Wine when they shared the stage with the Rolling Stones at the El Mocambo nightclub in Toronto in 1977. April Wine was Canada's leading touring band of the 1970's, but the band failed to have much of an impact in the U.S.
1951-Brithday of 49er Coach Dennis Erickson, born Everett, WA.
1954-Birthday of cello player Hank Roberts, Terre Haute, IN.
http://avalon-management.freeyellow.com/HankBio.html
http://www.scaruffi.com/avant/roberts.html
1955---Top Hits
The Ballad of Davy Crockett - Bill Hayes
Sincerely - McGuire Sisters
Darling Je Vous Aime Beaucoup - Nat 'King' Cole
In the Jailhouse Now - Webb Pierce
1955 - On Broadway, Tennessee Williams's Southern drama, Cat on a Hot Tin Roof, staged by Elia Kazan, debuted to mixed reviews; 694 performances.
1958 - In Memphis, Tennessee, Elvis Presley reported to local draft board 86, where he became US 53310761. Since Elvis was now 'government property' as he served his time in the Army, Uncle Sam stood to lose approximately $500,000 in taxes each year Private Presley was in the Army. After receiving the standard GI haircut, he was quoted as saying "Hair today, gone tomorrow." Presley had actually received his draft notice the previous December, but was granted a 60- day deferment to complete the movie "King Creole." Some say rock 'n' roll died when Presley entered the service. Certainly, after he was discharged in March 1960, Presley himself was no longer a rock 'n' roll performer. He became primarily a movie star and middle-of-the-road singer, not touring, but performing mostly in Las Vegas, Nevada.
1959- The re-formed Drifters' "There Goes My Baby" is released on Atlantic Records. Not only is it the group's first disc with new lead singer Ben E. King replacing the departed Clyde McPhatter, but joining the production team are Herry Leiber and Mike Stoller.
1960 - A United States appeals court ruled the novel, "Lady Chatterly's Lover", was not obscene and as such, could be sent via the mail.
1962-Birthday of pianist Renee Rosnes Saskatchewan Canada
http://reneerosnes.com/
http://jazzdiscography.com/Artists/Rosnes
1963---Top Hits
Our Day Will Come - Ruby & The Romantics
The End of the World - Skeeter Davis
He's So Fine - The Chiffons
Still - Bill Anderson
1967--SINGLETON, WALTER K. Medal of Honor
Rank and organization: Sergeant, U.S. Marine Corps, Company A, 1st Battalion, 9th Marines, 3d Marine Division. Place and date: Gio Linh District, Quang Tri Province, Republic of Vietnam, 24 March 1967. Entered service at: Memphis, Tenn. Born: 7 December 1944, Memphis, Tenn. Citation: For conspicuous gallantry and intrepidity at the risk of his life above and beyond the call of duty. Sgt. Singleton's company was conducting combat operations when the lead platoon received intense small arms, automatic weapons, rocket, and mortar fire from a well entrenched enemy force. As the company fought its way forward, the extremely heavy enemy fire caused numerous friendly casualties. Sensing the need for early treatment of the wounded, Sgt. Singleton quickly moved from his relatively safe position in the rear of the foremost point of the advance and made numerous trips through the enemy killing zone to move the injured men out of the danger area. Noting that a large part of the enemy fire was coming from a hedgerow, he seized a machinegun and assaulted the key enemy location, delivering devastating fire as he advanced. He forced his way through the hedgerow directly into the enemy strong point. Although he was mortally wounded, his fearless attack killed 8 of the enemy and drove the remainder from the hedgerow. Sgt. Singleton's bold actions completely disorganized the enemy defense and saved the lives of many of his comrades. His daring initiative selfless devotion to duty and indomitable fighting spirit reflected great credit upon himself and the Marine Corps, and his performance upheld the highest traditions of the U.S. Naval Service.
1969-BRYANT, WILLIAM MAUD Medal of Honor
Rank and organization: Sergeant First Class, U.S. Army, Company A, 5th Special Forces Group, 1st Special Forces. Place and date: Long Khanh Province, Republic of Vietnam, 24 March 1969. Entered service at: Detroit, Mich. Born: 16 February 1933, Cochran, Ga. Citation: For conspicuous gallantry and intrepidity in action at the risk of his life above and beyond the call of duty. Sfc. Bryant, assigned to Company A, distinguished himself while serving as commanding officer of Civilian Irregular Defense Group Company 321, 2d Battalion, 3d Mobile Strike Force Command, during combat operations. The battalion came under heavy fire and became surrounded by the elements of 3 enemy regiments. Sfc. Bryant displayed extraordinary heroism throughout the succeeding 34 hours of incessant attack as he moved throughout the company position heedless of the intense hostile fire while establishing and improving the defensive perimeter, directing fire during critical phases of the battle, distributing ammunition, assisting the wounded, and providing the leadership and inspirational example of courage to his men. When a helicopter drop of ammunition was made to re-supply the beleaguered force, Sfc. Bryant with complete disregard for his safety ran through the heavy enemy fire to retrieve the scattered ammunition boxes and distributed needed ammunition to his men. During a lull in the intense fighting, Sfc. Bryant led a patrol outside the perimeter to obtain information of the enemy. The patrol came under intense automatic weapons fire and was pinned down. Sfc. Bryant single-handedly repulsed 1 enemy attack on his small force and by his heroic action inspired his men to fight off other assaults. Seeing a wounded enemy soldier some distance from the patrol location, Sfc. Bryant crawled forward alone under heavy fire to retrieve the soldier for intelligence purposes. Finding that the enemy soldier had expired, Sfc. Bryant crawled back to his patrol and led his men back to the company position where he again took command of the defense. As the siege continued, Sfc. Bryant organized and led a patrol in a daring attempt to break through the enemy encirclement. The patrol had advanced some 200 meters by heavy fighting when it was pinned down by the intense automatic weapons fire from heavily fortified bunkers and Sfc. Bryant was severely wounded. Despite his wounds he rallied his men, called for helicopter gunship support, and directed heavy suppressive fire upon the enemy positions. Following the last gunship attack, Sfc. Bryant fearlessly charged an enemy automatic weapons position, overrunning it, and single-handedly destroying its 3 defenders. Inspired by his heroic example, his men renewed their attack on the entrenched enemy. While regrouping his small force for the final assault against the enemy, Sfc. Bryant fell mortally wounded by an enemy rocket. Sfc. Bryant's selfless concern for his comrades, at the cost of his life above and beyond the call of duty are in keeping with the highest traditions of the military service and reflect great credit upon himself, his unit, and the U.S. Army.
1971---Top Hits
Me and Bobby McGee - Janis Joplin
She's a Lady - Tom Jones
Just My Imagination (Running Away with Me) - The Temptations
I'd Rather Love You - Charley Pride
1972- Twelve years after it was first a #2 hit for Paul Anka, "Puppy Love" by Donny Osmond climbs to #3 and goes gold. The tune also inspires lots of wisecracks about Osmond.
1973 - Professional track debuted as Kip Keino beat Jim Ryun in the mile run at the International Track Association meet in Los Angeles, California.
1973-The O'Jays followed their Billboard #3 hit, "Back Stabbers" by topping the chart with "Love Train".
1974 - North Carolina State beat Marquette to win the NCAA basketball championship.
1979---Top Hits
Tragedy - Bee Gees
What a Fool Believes - The Doobie Brothers
Heaven Knows - Donna Summer with Brooklyn Dreams
I Just Fall in Love Again - Anne Murray
1982 Five congregations in the eastern San Francisco Bay area became the first to declare themselves publicly as sanctuary churches, in an effort to help refugees from Central America establish themselves in the U.S. during political and military unrest in their native countries.
1985 - The Golden Raspberry Awards, a parody of the Oscar Awards were presented. The movie, "Bolero" took home the top honors, for John and Bo Derek; who won for worst director and worst actress, respectively.
1986- The 58th Academy Awards show was held at the Dorothy Chandler Pavilion, Los Angeles. It took three hosts (Alan Alda, Jane Fonda and Robin Williams) to handle the MC duties this time. The Best Picture was "Out of Africa" (Sydney Pollack, producer). It also won Best Director (Sydney Pollack); Best Writing/Screenplay Based on Material from Another Medium (Kurt Luedtke); Best Cinematography (David Watkin); Best Art Direction-Set Decoration (Stephen B. Grimes, Josie MacAvin); Best Sound (Chris Jenkins, Gary Alexander, Larry Stensvold, Peter Handford); and Best Music/Original Score (John Barry). But "Out of Africa" didn't win everything. Other Oscars went to "Kiss of the Spider Woman" (Best Actor: William Hurt); "The Trip to Bountiful" (Best Actress: Geraldine Page); "Cocoon" (Best Supporting Actor: Don Ameche - his first Oscar) and "Prizzi's Honor" (Best Supporting Actress: Anjelica Huston). The award for Best Music/Song was given to Lionel Richie for "Say You, Say Me" from "White Nights". Other memorable movies in 1985 (some Oscar winners, some not): "The Color Purple" (11 nominations - no Oscars), "Back to the Future", "Ladyhawke", "Rambo: First Blood Part II", "Agnes of God", "Silverado" and "Witness
http://www.infoplease.com/ipa/A0149645.html
1987 - A winter-like storm in the central U.S. produced blizzard conditions from South Dakota to western Kansas. Snowfall totals ranged up to 24 inches at Neligh NE, with 19 inches at Winner SD. Winds gusting to 60 mph created twelve foot snow drifts in Nebraska stranding thousands on the highways
1987---Top Hits
Lean on Me - Club Nouveau
Let's Wait Awhile - Janet Jackson
Nothing's Gonna Stop Us Now - Starship
I'd Still Be Loving You - Restless Heart
1988 - Thunderstorms developing along a cold front produced severe weather from Minnesota to northeastern Texas. The thunderstorms spawned ten tornadoes, including one which injured five persons near Raymondville MO
1989-The tanker Exxon Valdez ran aground at Prince William Sound, leaking 11 million gallons of oil into one of nature's richest habitats.
1989 - Low pressure off the coast of Virginia brought heavy rain to the Middle Atlantic Coast States, and heavy snow to the Northern Appalachians. Cape Hatteras NC was soaked with 5.20 inches of rain in 24 hours, and snowfall totals in Vermont ranged up to 12 inches. Winds gusted to 52 mph at New York City.
1990 - The storm system which produced heavy snow in the Lower Missouri Valley the previous day, spread heavy snow across parts of the Upper Ohio Valley and the Middle Atlantic Coast Region. Snowfall totals of 2.2 inches at Philadelphia PA and 2.4 inches at Atlantic City NJ were records for the date. Up to six inches of snow blanketed southern Ohio. In the Middle Atlantic Coast Region, snow coated the blossoms of cherry trees which had bloomed in 80 degree weather the previous week.
1992 - Democrat Jerry Brown upset front-runner Bill Clinton in the Connecticut presidential primary.
1992 -as of 2:45 am CST, International Falls, Minnesota had recorded 29.5 inches of snow for the month with snow still falling. This set a new monthly snowfall record for February. The old record was 29.0 inches set back in 1911. A new record was also set for winter season snowfall (Dec-Feb) with 68.5 inches. The old record was 67.9 inches set in 1990-91.
1992 - On this date, a Chicago county circuit judge approved a settlement that meant refunds for thousands of fans of Milli Vanilli. Rob Pilatus and Fab Morvan, the dred-locked German pop duo, had admitted earlier that they had not sung on their Grammy Award-winning album, My Girl. They also confessed to lip-synching during their concerts. The two "singers" moved their lips and bodies in music videos and live concerts, while the recorded voices of unknown singers did the actual vocals. Under the settlement, buyers of Milli Vanilli compact discs would be entitled to $3 refunds, and cassette buyers could collect $2 refunds. It was estimated that the settlement could affect as many as 10 million people.
1994--the Crystal Mountain ski resort in Washington State recorded 65 inches of snow in a 24 hour period, the state record for 24 hour snowfall.
1996-The first astronaut who was a woman to live in a space station was biochemist Dr. Shannon W. Lucid, 53, of Bethany, OK. This day she transferred from Space Shuttle Atlantis to the Russian space station Mir for a planned five-month stay. It was the first time the shuttle returned to earth with lone less person aboard than had been present at the launch. Lucid remained on the station for 188 days, the longest space sojourn by any American and any woman until that time. Her return was delayed more than six weeks by emergency repairs to the booster rockets of the Atlantis and by hurricane. She came home in the Atlantis, which touched down at Edwards Air Force Base, Uroc, CA, on September 26, 1996.
http://www.spacefame.org/lucid.html
http://www.jsc.nasa.gov/Bios/htmlbios/lucid.html
1997 – At the Shrine Auditorium, Los Angeles as the Academy of Motion Picture Arts and Sciences (AMPAS) awarded prizes for the best of the movie biz in 1996. Comedian/actor Billy Crystal hosted this 69th awards show. Let's rip into the envelopes and get on with it. Best Picture: "The English Patient" (Saul Zaentz, producer); Best Director: Anthony Minghella for "The English Patient"; Best Actor: Geoffrey Rush for "Shine"; Best Actress: Frances McDormand for "Fargo"; Best Supporting Actor: Cuba Gooding, Jr. for "Jerry Maguire"; Best Supporting Actress: Juliette Binoche for "The English Patient"; Best Music, Song: Andrew Lloyd Webber (music), Tim Rice (lyrics) for "You Must Love Me" from "Evita". And the Oscar goes to ... "The English Patient", "The English Patient", "The English Patient" ... for a total of 9 Oscars.
http://www.infoplease.com/ipa/A0147717.html
2001- During an exhibition game against the Giants, Diamondback hurler Randy Johnson's fastball hits and instantly kills a dove flying in front of home plate. The bird appears to explode as the National League Cy Young winner's pitch sends it over catcher Rod Barajas' head.
NCAA Basketball Champions This Date
1956 San Francisco
1962 Cincinnati
1980 Louisville
[headlines]
--------------------------------------------------------------

--------------------------------------------------------------

SuDoku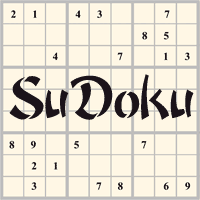 The object is to insert the numbers in the boxes to satisfy only one condition: each row, column and 3x3 box must contain the digits 1 through 9 exactly once. What could be simpler?
http://leasingnews.org/Soduku/soduko-main.htm
--------------------------------------------------------------

Daily Puzzle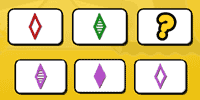 How to play:
http://www.setgame.com/set/puzzle_frame.htm
Refresh for current date:
http://www.setgame.com/set/puzzle_frame.htm
--------------------------------------------------------------


http://www.gasbuddy.com/
http://www.gasbuddy.com/GB_Map_Gas_Prices.aspx
http://www.gasbuddy.com/GB_Mobile_Instructions.aspx
--------------------------------------------------------------

Weather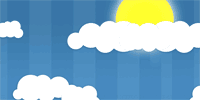 See USA map, click to specific area, no commercials
--------------------------------------------------------------

Traffic Live---
Real Time Traffic Information
You can save up to 20 different routes and check them out with one click,
or type in a new route to learn the traffic live
--------------------------------