Friday, March 2, 2018
Today's Equipment Leasing Headlines

What's New for "Pay per Click" in 2018
FinTech #102 by Alex Vasilakos
New Hires/Promotions in the Leasing Business
and Related Industries
Leasing Industry Ads---Help Wanted
Account Executives/Lease Contract & Funding Administrator
Documentation Fees
By Michael J. Witt, Esq.
Leasing News Advisor
Rosanne Wilson, CLFP, B.P.B.
CLFP Academy for Lease & Finance Professionals
Three Sold Out, Chicago added, Massachusetts Still Open
Where Expats Earn the Highest Salary
By Nial McCarthy, statista.com
February CMI NACM Index Carries Forth
a Potentially Positive Trend
Special Oscar Column
By Leasing News' Reviewer Fernando Croce
Papillion Mix
Albany, New York Adopt a Dog
Do You Need a Refresher on the Benefits of
Equipment Leasing and Finance Association Membership?
News Briefs---
M&T Bank Provides $24.4 Million Equipment Lease
for 9.9-MW Solar Plant in Maine
'We're living in the golden age of payments':
How JPMorgan Chase is integrating payments into banking
AirAsia to sell portfolio of 182 Airbus jets
in leasing business exit
Georgia Passes Bill That Stings Delta Over N.R.A. Position
Goodbye Amazon? Maybe Delta, too?
Bit by Bit, Whole Foods Gets an Amazon Touch
six months since Amazon took over Whole Foods
Broker/Funder/Industry Lists | Features (writer's columns)
Top Ten Stories Chosen by Readers | Top Stories last six months
www.leasingcomplaints.com (Be Careful of Doing Business)
www.evergreenleasingnews.org
Leasing News Icon for Android Mobile Device
You May have Missed---
Poem
Sports Brief----
California Nuts Brief---
"Gimme that Wine"
This Day in History
SuDoku
Daily Puzzle
GasBuddy
Weather, USA or specific area
Traffic Live----
######## surrounding the article denotes it is a "press release" and was not written by Leasing News nor information verified, but from the source noted. When an article is signed by the writer, it is considered a "by line." It reflects the opinion and research of the writer.


Please send a colleague and ask them to subscribe. We are free
Email kitmenkin@leasingnews.org and in subject line: subscribe


[headlines]
--------------------------------------------------------------
What's New for "Pay per Click" in 2018
FinTech #102 by Alex Vasilakos
A new year always presents the opportunity for change, growth and innovation, and this is no different for paid search or PPC (Pay-Per-Click) marketing. So what's new in paid search for 2018? Tons! And don't worry, you don't have to pull your hair out trying to figure it all out; Let us break it down for you.
New Interface
First, and foremost, AdWords has a completely new interface. Now this may seem of little importance to a business that outsources their paid search marketing, but it's actually very important! This new UI is designed to make analyzing and reporting PPC campaigns faster and easier. With a new visual display system that breaks-down conversions, clicks and costs seamlessly across desktop, tablet and mobile devices, your PPC strategists can now efficiently expedite this precious time towards testing and developing your campaigns and landing pages. Ultimately, this means better lead generation for you and your business.
Data Studio
No need to break out the sweat bands for your end of month reporting because there's a new method of reporting thanks to Google. Ask your PPC Strategist if they're utilizing Data Studio for their reporting. If they are, that means they are saving valuable time on reporting, which can now be used researching and implementing new and improved strategies towards your ad campaigns, bidding strategies and landing pages. Data Studio integrates with each AdWords account which automates data, computes percent change and conversion rates, and visually shows data through graphs and charts just by simply clicking and changing the timeframe. No more time-consuming reporting, human error or calculators, my friends.
In Market Audiences Now Available for the Search Network
This is great news! In Market Audiences was a feature available for the display network only (i.e. display ads/images shown on a large networks of sites across the internet). The Market Audiences feature helps businesses locate ideal leads who are nearing the end of their buying cycle through activity analysis and search query data. In addition, this very valuable feature can now be applied to advertisers on the search network (i.e. through specific search inquiries on products through the Google search network). This is HUGE for businesses that gain to benefit most from advertising specifically on the Search Network, as their target demographic can be reached through methods other than just keywords and negative keywords. A big win for financial advisers, brokers, funders, and lenders.
Amp Landing Pages and Ads
Would you be disappointed to know that your PPC marketing dollars are being wasted due to slow landing page load time on mobile devices? You should be! According to Google, there is a 20% dip in conversion rate for every additional SECOND of landing page load time. Yes, yikes. Enter AMP (Accelerated Mobile Pages) landing pages. These ads can loan up to 5 times faster, improving your ad campaign health and conversion rate.
Expanded Ads
Be on the look-out for expanded text ads. This gives a strong visual advantage leading to a higher click-through rate and conversion rate. However, this is can all be undone with poor focus, irrelevant keywords, inefficient bid strategy or lack of creativity. Your text ads can now be more informative with:
Two headlines vs one
Two description lines merged into one field
Flexibility with domain display URL which can contain up to 2 optional path fields: add enticing call-to-actions like "apply here" or "get started" in the URL
Text Ads are highly mobile optimized
Ad Extensions including: structures snippets, call outs, call & location as well as review extensions
And much, much more
Smart Bidding Strategies
One new smart bidding strategy that we'd like to highlight is called maximize conversions. This strategy is a smart bidding strategy, unlike maximize clicks which was used (and is still being tested) previously. Maximize conversions takes historical data and performance into account and uses this to pursue better quality conversions as opposed to the prior bidding strategy, maximize clicks, which has the goal of attracting clicks to the ads.
New Demographic Targeting for Search Ads
Finally, Google has also added a key feature to further the control over who your ads reach, beyond just keywords. We can now target demographics based off: age, gender, parental status, interests & household income. What this does is gives more control over your budget by further eliminating unnecessary clicks. Your ads will now be displayed to your ideal audience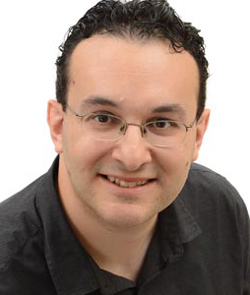 Alex Vasilakos
Director of Marketing
The Finance Marketing Group
Alex@financemarketing.com
Office: 518-591-4645x102 / Fax: 518-677-1071
90 State Street, Suite 1500, Albany, NY 12207
Currently, Alex works exclusively with financial services companies but his depth of knowledge and experience can help design and implement long-reaching strategies for businesses across all industries.

Previous Financial Technology Articles
http://www.leasingnews.org/Conscious-Top%20Stories/fintech.html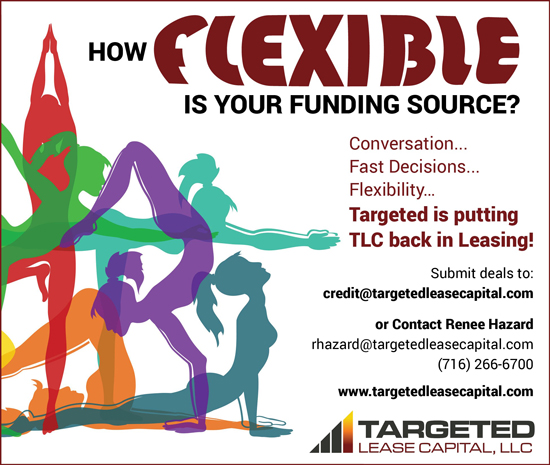 [headlines]
--------------------------------------------------------------
New Hires/Promotions in the Leasing Business
and Related Industries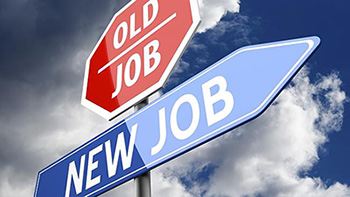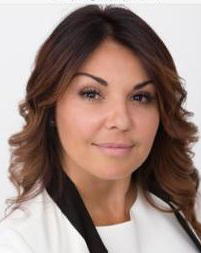 Janet Bonin was hired as Account Executive, Execucor Financial Limited, Winnipeg, Manitoba, Canada. Previously, she was Mobile Mortgage Specialist, TD (July, 2017 - February, 2018); Account Executive, Bingham Group Services (December, 2010 - July, 2016). Education: University of Manitoba. https://www.linkedin.com/in/janet-bonin-b0100b149/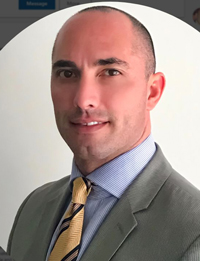 Michael L. Grottano was hired as Director of Business Development, Lendr, Chicago, Illinois. He is based in Brooklyn, New York. Previously, he was Business Development Manager, Legend Funding (October, 2017 - January, 2018); ISO Consultant, REOLI Investment, LLC (May, 2010 - August, 2017); Director of Business Development (Consultant), Platinum Rapid Funding Group (January, 2017 - July, 2017); Business Development Manager, BFS Capital (October, 2015 - January, 2017); ISO Relationship Manager, Everest Business Funding (June, 2014 - October, 2015); Sr. Funding Manager, Business Bounce (January, 2013 - June, 2014); Division Manager/Independent Broker, Topdot Mortgage (2006 - 2010). https://www.linkedin.com/in/michaelgrottano/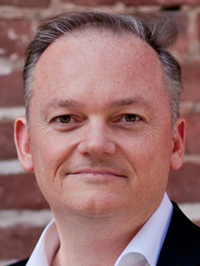 David Hamilton was hired as Chief Executive Officer, IDS, Minneapolis, Minnesota. He previously was President, SunGard Financial Systems. " Prior to SunGard, his depth of sector experience includes nine years at Fiserv where he was Managing Director Asia Pacific, having previously led Fiserv's Product Strategy in both Asia and North America. Hamilton began his career in software engineering in his native Australia."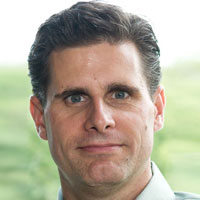 Bill Hedrick was promoted to Vice President, Global Strategic Marketing, DLL, Wayne, Pennsylvania. He joined the firm in 2003 as Manager, Strategic Marketing; promoted 2005, Director, Strategic Marketing/Market Intelligence; promoted, 2012, Director, Strategic Marketing Planning and Consulting. He was Marketing Consultant, Aon Consulting (2002 - 2003); Marketing Manager, New Business Development, Korn Ferry (Hay Group) (1992 - 2002). Community Service: Volunteer: Make-A-Wish America. Education: Pennsylvania State University, MBA, Management. University of Pittsburgh, BS. Management/Marketing. The University of Chicago Booth School of Business. Executive Education. Strategic Marketing Management.
https://www.linkedin.com/in/hedrickws/
Mark Jannetty has rejoined Regions Equipment Finance Corporation, Nashville, Tennessee, as Senior Vice President and Team Leader. "(He)...will be responsible for leading his team, which includes Middle and Eastern Tennessee, North Carolina and Virginia. He will also assume responsibilities as direct relationship manager for Middle and Eastern Tennessee, North Carolina and Virginia.' Previously, he was Territory Manager, Wells Fargo Equipment Finance (April, 2014 - January, 2018); Vice President, Relationship Manager, Regions Equipment Finance Corp. (April, 2009 - April, 2014). He joined GE Capital, May, 2000, as Associated Sales Representative, Commercial Equipment Financing; promoted September, 2001, Vice President, Sr. Account Manager (September, 2001 - May, 2009). He began his career as Portfolio Specialist, CIT (May, 1997 - May, 2000).
Education: University of Florida, BA, Political Science and Economics (1990 - 1992).
https://www.linkedin.com/in/mark-jannetty-9b022b11/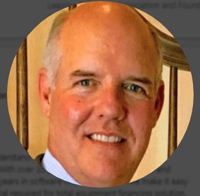 David Lempko was promoted to Senior Vice President, Strategic Growth Accounts, Key Equipment Finance, Superior, Colorado. He joined First Niagara Bank, Buffalo, New York, March, 2014, which was purchased by Key Bank. Before First Niagara Bank, he was at Key Equipment Finance, joining the firm March, 2007, as Branch Manager, and November, 2012: appointed Senior Vice President and Business Bank Sales Director. Previously he was Financial Services Manager, ADP (August 1998 – March 2007); Sales Manager, AT&T Capital Corporation (November 1994 – August 1998). Education: Clarion University of Pennsylvania, Bachelors, Business Administration (1981 –1985); Bishop Timon High School, (College Preparatory) (1977 – 1981), Bishop Timon High School is a Roman Catholic college prep school for boys, serving Buffalo and WNY.
https://www.linkedin.com/in/david-lempko-clfp-b7aa0239/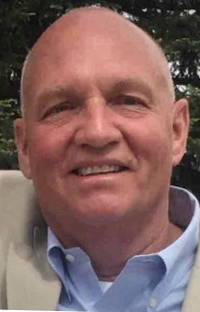 Doug Nielsen was hired as SVP, Business Development, Key Equipment Finance, Superior, Colorado. Previously, he was SVP, Business Development, Bank of America, Global Vendor Finance (October, 2010 - February, 2018); Western Regional Manager, Corporate Capital Services, Inc. (April, 2009 - December, 2010); Director, Sales and Operations, El Camino Resources, Inc. (April, 2007 - November, 2008); President, Highline Capital Corp. (September, 2000 - April, 2007) VP, International Business Development, Heller Financial (January, 1999 - September, 2000); VP, Business Development, Heller Financial (April, 1996 - January, 1999); SVP, National Sales Manager, Bank of America (June, 1993 - July, 1995); VP, Senior Business Development Officer, Bank of America (June, 1990 - May, 1993); Director, Capital Associates, Inc. (March, 1988 - June, 1990); VP, Chase Manhattan Leasing Company (January, 1986 - March, 1988); VP, Scientific Leasing, Inc (September, 1982 - January, 1986). Education: Brigham Young University, Bachelor Degree, 1982.
https://www.linkedin.com/in/douglas-nielsen-8211bb19/detail/photo/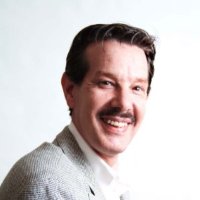 Steven Post was hired as Vice President, Capital Markets, Indirect Finance at First Midwest Equipment Finance, subsidiary of First Midwest Bank. He is based in Elk Grove, Illinois. He previously was VP, Capital Markets, Scottrade (March, 2014 - February, 2018); Sr. Vice President, Sales, Somerset Capital Group, Ltd. (August, 2009 - March, 2014); VP, Business Development, Banco Popular North America (April, 2008 - March, 2009); Business Development, GE Capital (January, 1996 - April, 2008); Leasing Manager, Linotype (1990 - 1993). Education: Adelphi University, MBA, Corporate Finance (1982 - 1988). Activities and Societies: Delta Mu Delta, National Honor Society. 3.824 graduate school GPA.
https://www.linkedin.com/in/stevenhpost/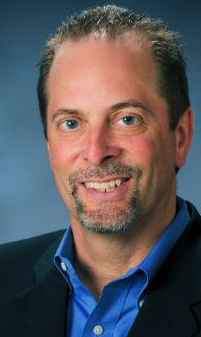 James Recker was promoted to Division Chief Operating Officer and General Counsel, Crestmark Equipment Finance, Troy, Michigan. He joined the firm October, 2014, and his previous position was Divisional General Counsel. Prior, he was General Counsel, TIP Capital, a Crestmark Bank Company; Chief Counsel, AT&T Systems Leasing (July, 1993 - July, 1998); Associate, Corporate Group, Sidley Austin (June, 1988 - June, 1993). Education: University of Michigan Law School, JD, Business Law (1984 - 1987). Activities and Societies: Law Review, Order of the Coif. University of Michigan, Stephen M. Ross School of Business, BBA, Accounting, Finance (1982 - 1984) Activities and Societies: Summa Cum Laude.
https://www.linkedin.com/in/jim-recker-80884212/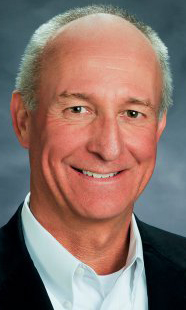 Tom Rutherford was promoted to Division President, Crestmark Equipment Finance, Bloomfield Hills, Michigan. He joined the firm October, 2014, and previous position was Division Chief Operating Officer. Previously, he was COO, TIP Capital, a Crestmark Capital Company (April, 1999 - September, 2014); VP Syndications, AT&T Systems Leasing (1995 - 1999). Education: Wayne State University, MBA, Finance. UCSD, Bachelor of Arts (B.A.), Biology. https://www.linkedin.com/in/tom-rutherford-8018822b/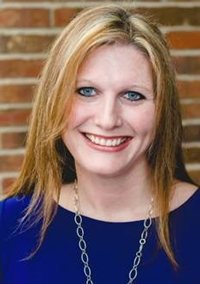 Melissa Young was hired by Taycor Financial, El Segundo, California. She is based in Little Rock, Arkansas. "(She)...will focus primarily on growing the medium and heavy duty (class 6,7, and 8) commercial truck and vehicle asset portfolio...Melissa is an incredible addition to the Taycor family, and we are honored to provide concierge funding support to her partner vendors and dealerships," said Michael Hong, President of Taycor. "I have no doubt that with her experience and personality that she will be extraordinarily successful in building up what was already a growing vertical market for the company." Previously, she was Vice President, Leasing Division, Bank of the Ozarks (August, 2016 - November, 2017); Lease Account Manager, Murphy-Hoffman Company (MHC Kenworth) (April, 2009 - August, 2016); Rental Manger, MHC Truck Leasing, Inc. (January, 2000 - October, 2005); Account Manager, The Cashion Company (January, 2000 - October, 2005); Account Manager, The Hagan Agency Insurance (May, 1999 - January, 2000). Education: Central Baptist College. Bachelor of Science in Organizational Management Business Administration and Management, General (2003 - 2005); University of Central Arkansas. Bachelor of Business Management, Business Administration and Management. General. (1998 - 2003).
https://www.linkedin.com/in/melissa-young-5631084a/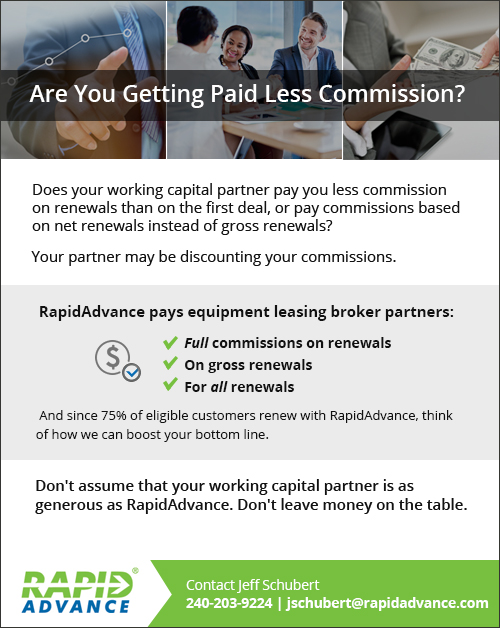 [headlines]
--------------------------------------------------------------
Top Reputable Company Seeking
Equipment Leasing Account Executive

Equipment Leasing Account Executive

What sets CoreTech apart from other equipment leasing companies is our team members and impeccable reputation. Are you unhappy with the ethics of your company and the promises made to you? Come to Newport Beach and join us.
To learn more, please click here
www.coretechleasing.com
CoreTech specializes in medium to
large size companies and firms

Over 100 law firms trust CoreTech for their leasing needs, why wouldn't you?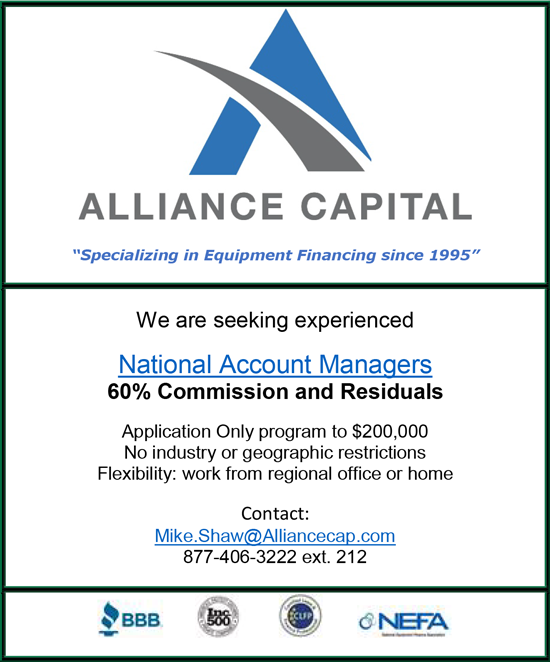 [headlines]
--------------------------------------------------------------
Documentation Fees
By Michael J. Witt, Esq.
Anyone who pays attention to what is now going on Congress and a number of state legislatures know that watchdog debtor-protection advocates are pushing for all kinds of reforms relating to fees that banks and finance companies should be allowed to charge their customers. Leasing and lending activity is at a multi-year low and many lessors, banks and finance companies are trying to make up for decreased revenues by increasing the ancillary fees they charge their customers. "Fee rip-offs" is becoming a household expression.
Generally, the law relating to commercial leasing and lending allows a lessor or lender to charge "reasonable" fees, provided the fee is adequately disclosed to the customer beforehand. Having said that, though, the fee must be adequately described and detailed. If the right contractual language is not used, then a pitfall awaits the unwary lessor or lender.
Here's a small war story from my days as an in-house equipment finance attorney:
A discounter charged his lessee a $349 fee described in the application simply as a "Documentation Fee." Ten days later, he sold the transaction to my company. A few days later, we filed a UCC financing statement and charged our out-of-pocket costs to the lessee, which was permitted under the lease. Upon receiving the invoice containing the UCC charge, the lessee had had just about enough. A critical mass of perceived abuse formed in his thinking. He refused to pay the UCC filing fee and, while he was at it, questioned the legality of the $349 "documentation" fee.
A small-ticket lease documentation set takes the average broker or discounter just about four-and-a-half minutes to complete, by my estimate. The discounter fills in about ten boxes on the form, and he's done. Meaning: this particular lessee had a valid point. From his perspective, the fee was a rip-off. When he called us to complain, we referred him back to the discounter, who agreed to refund all but $100 of the fee.
The moral of the story? You can charge your customer a reasonable fee for putting the transaction together, but you're skating on thin ice if you call it a "documentation" fee. Use a more expansive term like "processing fee." (Avoid "origination fee" because some states have statutes limiting what can be charged as an "origination" fee in loan transactions, and it's possible they could apply to your "nominal" lease transactions.) In your document, disclose that the fee is intended to cover the broad panoply of work that goes into getting the deal done for the lessee. State that the fee covers a multiplicity of pre-transactional work, "including but not limited to" activities such as credit investigation time and expense, the cost to obtain credit bureau reports, and the documentation of the transaction.
In short, the law will usually charge you with the obligation to be precise in your terminology. It will hold no sympathy for your argument that, in using the term "documentation" fee, "it's simply a matter of semantics."

Michael J. Witt, Esq.
MICHAEL J. WITT LAW OFFICES
4342 Oakwood Lane
West Des Moines, IA 50265
Tel: (515) 657-8706
Mobile: (515) 868-1067
Fax: (515) 223-2352
email: MWitt@Witt-Legal.com
Web: www.witt-legal.com
(Former Advanta Leasing and Wells Fargo Equipment Finance attorney)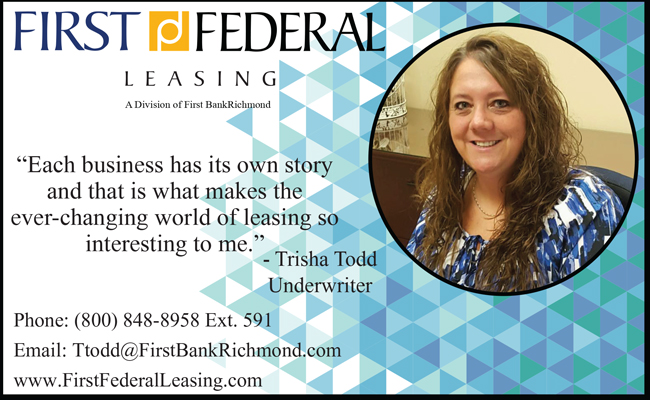 [headlines]
--------------------------------------------------------------
Leasing News Advisor
Rosanne Wilson, CLFP, B.P.B.
Rosanne Wilson, CLFP, B.P.B
1st Independent Leasing, Inc.
3800 SW Cedar Hills Blvd., Suite 165
Beaverton, OR 97005
(800) 926-0851 or Fax: (503) 626-1631
rosanne@1stindependentleasing.com
"It's the Lease We Can Do"
www.1stindependentleasing.com

A long-time friend and supporter of Leasing News, Rosanne Wilson, CLFPP, B.P.B., joined the Leasing News Advisory Board in 2010.
Rosanne served two terms as President and one term as Vice-President of the Certified Leasing and Finance Professional (CLFP) Foundation. She has served on the CLFP Foundation's Board of Directors for 6 years. She has been a member for 20 years.
Rosanne most recently completed 5 years serving on the Board of Directors of the National Association of Equipment Leasing Brokers (NAELB); one year as a Director and four years as Treasurer. She remains Chair of the Membership Committee and has served in that post for 10-12 years. She has been a Screener on the NAELB applicant screening program since 2008 and a CLFP Special Projects committee member.
She is also a "Best Practices Broker," a Master Member of the National Association of the Equipment Leasing Brokers (NAELB), and an accredited member of the Better Business Bureau for 27 years. In addition, she is a 27-year member of the Beaverton Chamber of Commerce and is listed in the Who's Who of Business Leaders. Rosanne enjoys mentoring brokers who are new to the industry as she believes in helping others become successful in this business and instilling in them a strong sense of ethics.
Rosanne has been active in the equipment leasing industry since 1985. Rosanne founded 1st Independent Leasing, Inc. in 1990 and is currently celebrating her 27th year in business. Previously, she spent 12 years with Transamerica Financial Services and was the Branch Manager of the Portland, Oregon office.
She is married and has 3 children and 4 grandchildren and 2 great grandchildren. Her hobbies include travel with her husband, gardening, and spending time with her family and 3 cats.
[headlines]
--------------------------------------------------------------
CLFP Academy for Lease & Finance Professionals
Three Sold Out, Chicago added, Massachusetts Still Open
The Certified Lease & Finance Professional (CLFP) Foundation has scheduled the first three Academies for Lease & Finance Professionals (ALFP) for 2018. Last year, the CLFP Foundation partnered with twelve different equipment finance companies to organize eight different Academies. Of the 133 CLFPs that were added to the membership last year, 102 attended an Academy.
The class is a three-day event designed to fully prepare an individual to sit for the CLFP exam assuming that the candidate has read and studied The Certified Lease & Finance Professionals' Handbook prior to attending the class. During the first two days, all of the required sections of the CLFP exam are covered in-depth and on the third day, the exam is offered, but not mandatory.
The CLFP designation identifies an individual as a knowledgeable professional to employers, clients, customers, and peers in the equipment finance industry. There are currently 521 Certified Lease & Finance Professionals and Associates throughout the world.
Massachusetts
Start: Thu, April 12, 2018
8:00 AM (PDT)
End: Sat, April 14, 2018
4:00 PM (PDT)
Location: Hosted by LeaseQ
Class Location: 1
Burlington Wood Drive
(First Flor of Bldg.);
Burlington, MA
Spaces Left: 13
Registered: 7 registrants
Southern California
Start: Thu, May 03, 2018
8:00 AM (PDT)
End: Sat, May 05, 2018
4:00 PM (PDT)
Location: Hosted by First Foundation Bank. Class Location: 18101 Von Karman Ave.; Irvine, CA
Spaces left: 0
Registered: 20 Registrants
Overland Park, Kansas
Start: Thu, May 17, 2018
8:00 AM (CDT)
End: Sat, May 19, 2018
4:00 PM (CDT)
Location: Hosted by Arvest Equipment Finance. Class Location: Arvest Bank Training Room, 7401 W. 135th Street, Overland Park, KS 66223
Spaces left: 0
Registered: 21 registrants
Chicago, Illinois
Start: Thu, July 12, 2018
8:00 AM (CDT)
End: Sat, July 14, 2018
4:00Pm (CDT)
Location: Hosted by TBD.
Class Location:
BMO Harris Bank
N.A., 115 S.
LaSalle St. 20th Floor
Chicago, Il. 50503
Spaces Left: 15
Registered: 5 Registrants
Cincinnati, Ohio
Start: Thu, August 16, 2018
8:00 AM (PDT)
End: Sat, August 18, 2018
4:00 PM (PDT)
Location: Hosted by Great American Insurance. Class Location: Great American Insurance, Queen City Square, 301 E. 4th Street, 23rd Floor, Cincinnati, OH 45202. Guests will check-in at lobby security for access to the 23rd floor.
Spaces left: 0
Registered: 25 registrants
For more information, call Executive Director Reid Raykovich, CLFP at (206) 535-6281 or visit www.CLFPFoundation.org or to register for an Academy, visit: http://www.clfpfoundation.org/alfp-calendar Registration to each event is limited.
[headlines]
--------------------------------------------------------------
Where Expats Earn the Highest Salary
By Nial McCarthy, statista.com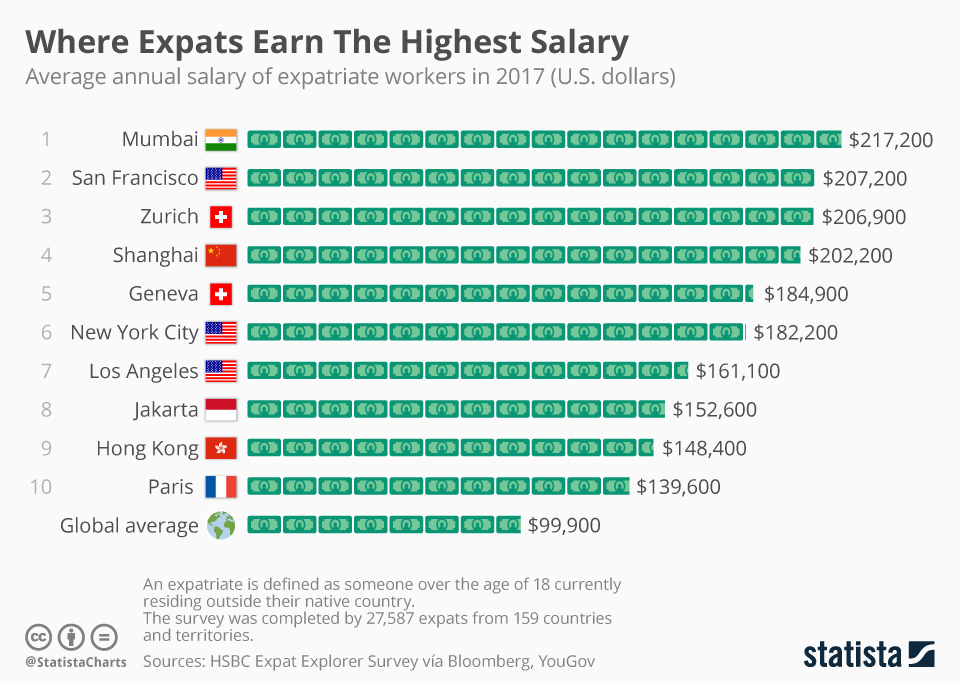 If you're hoping for a successful career overseas, it's definitely a good idea to check for job opportunities in Mumbai. India's financial, commercial and entertainment powerhouse offers expatriate workers the highest average annual salary of any major city worldwide, according to a HSBC report analyzed by Bloomberg. Foreign workers in Mumbai take home an impressive $217,165 on average, far more than the global average of $99,903. A large share of the city's foreign workers have been relocated there by their existing employers and this is one of the chief reasons for the high salary levels among the city's expatriates.
The second most lucrative city for foreigners is San Francisco where they can expect to earn $207,200 each year on average. Zürich comes third with $206,900. Along with Mumbai, there are three other Asian cities on the top-10 list - Shanghai ($202,200), Jakarta ($152,600) and Hong Kong ($148,400). Even though Asian cities pay foreign workers high salaries, they tend to lag behind when it comes to the number of jobs on offer. HSBC's report found that the five best cities for expatriate jobs are San Francisco, London, New York, Dublin and Birmingham.
https://www.statista.com/chart/13089/where-expats-earn-the-highest-salary/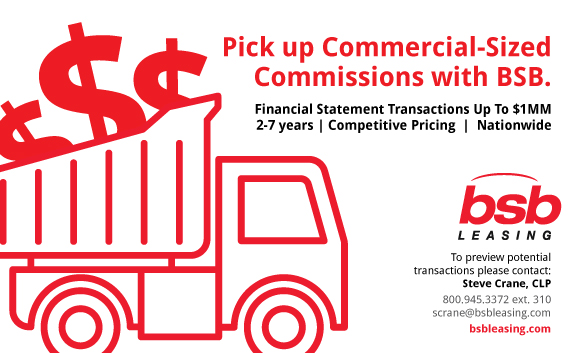 [headlines]
--------------------------------------------------------------

##### Press Release ############################
February CMI NACM Index Carries Forth
a Potentially Positive Trend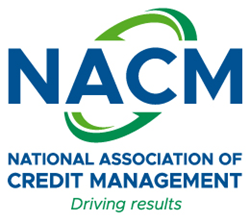 NACM's Credit Managers' Index (CMI) showed impressive gains in February after what NACM Economist Chris Kuehl, Ph.D.. described as a "solid performance" for the second consecutive month, following a rebound in January. Although it's still too early to constitute a positive trend, Kuehl said the latest results are "gratifying" and highlighted ongoing redemptions in sales, new credit applications and the amount of credit extended to customers.
The CMl's combined score reached 56.5 in February, the same reading that was last seen in September 2017 and the second-highest reading since last February—the highest reading was recorded at 56.6 in November. Similar to January's CMI results, Kuehl said favorable factors saw the most movement, with slight changes in unfavorable factors.

Chris Kuehl, Ph.D.
NACM Economist
"This was a good month and it came on top of a good month," Kuehl said. "Is that enough to qualify as a trend? Probably not yet, but one has to start somewhere. If there are decent readings in the next month or two, we will have an actual recovery to talk about.
A notable theme in February's CMI readings is that the results are similar to those seen toward the end of 2017. A substantial jump was seen not only in sales and new credit applications, but also in dollar collections and amount of credit extended. Although these favorable factors also rose in January, the percentage points were higher in February.
Meanwhile, February's unfavorable factors also grew, albeit, only slightly—no growth was seen in January. Four of the six readings remain in contraction territory (a score under 50). Slips were seen in the rejections of credit applications as well as accounts placed for collection. Disputes numbers stayed the same as last month.
"The bottom line here is that there are still lots of companies that are struggling and have not yet participated in the recovery that has been driving the economy as a whole." Kuehl said. "As a matter of fact, there is some additional risk these days as competitors [who are] feeling that growth start to push everyone to keep pace—some will simply not be able to keep up."
The manufacturing sector had a great month, reaching its highest point since April 2017. Sales readings took off along with new credit applications. Kuehl noted that those in the factory and manufacturing sectors caught up since "there is more money with which to do that catching up."
The CMI's sales, dollar collections and amount of credit extended readings in the service sector were ultimately successful in February—all of which makes for a happy credit manager, Kuehl said. Concerns like with the accounts placed for collection reading, however, which fell into contraction territory.
---Andrew Michaels, editorial associate
Full NACM February 2018 Report (7 pages)
https://web.nacm.org/CMI/PDF/CMIcurrent.pdf
### Press Release ############################
[headlines]
--------------------------------------------------------------
Special Oscar Column
By Fernando Croce
As the cream of Hollywood get ready to parade in pricey gowns and sit through goofy musical numbers, the question remains: Who will take home the gold on Oscar night this Sunday night? For the benefit of movie-lovers and audiences, we've put together this list of predictions for the main categories of American cinema's top award.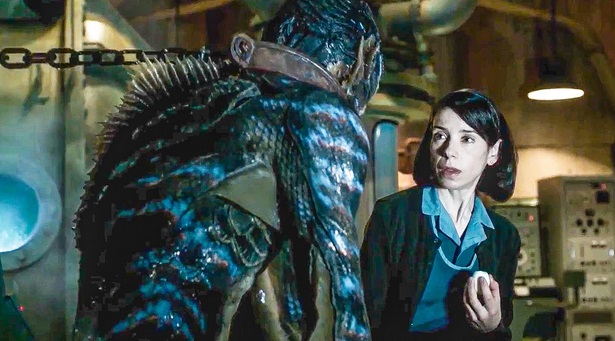 Best Picture: "Call Me by Your Name," "Darkest Hour," "Dunkirk," "Get Out," "Lady Bird," "Phantom Thread," "The Post," "The Shape of Water," "Three Billboards Outside Ebbing, Missouri"
Ranging from large-scale blockbusters to intimate indie hits, this year's nominees present a wide-ranging variety of sizes and genres. After last year's unexpected but deserved win for "Moonlight," it's not fanciful to hold out hope for another offbeat top choice, like the sharp horror-satire of "Get Out" or the of fierce Gothic of "Phantom Thread." More realistically, however, experts are betting on the fairy-tale relevance of "The Shape of Water" or the "Crash"-like mosaic of "Three Billboards Outside Ebbing, Missouri" to take home the top prize.
Overlooked: "The Florida Project," "Good Time," "The Lost Ciy of Z," "A Quiet Passion"
Best Director: Paul Thomas Anderson ("Phantom Thread"), Greta Gerwig ("Lady Bird"), Christopher Nolan ("Dunkirk"), Jordan Peele ("Get Out"), Guillermo del Toro ("The Shape of Water")
First-timers rub elbows with veterans in this category, reflecting the cinematic strengths of their respective efforts. Anderson and Nolan are virtuosos whose visions push the medium to its extremes, while Gerwig and Peele concentrate more on character and tension, respectively. All nominees are deserving of the Oscar, though most expect it to go to del Toro, whose lush and intricate work in "The Shape of Water" represents the fullness of the word "director" as defined by Academy members.
Overlooked: Terence Davies ("A Quiet Passion"), Luca Guadagnino ("Call Me by Your Name"), Benny and Josh Safdie ("Good Time"), Steven Spielberg ("The Post")
Best Actor: Timothee Chalamet ("Call Me by Your Name"), Daniel Day-Lewis ("Phantom Thread"), Daniel Kaluuya ("Get Out"), Gary Oldman ("Darkest Hour"), Denzel Washington ("Roman J. Israel, Esq.")
At 22, "Call Me by Your Name's" Chalamet emerges as the youngest nominee ever in the Best Actor category, though the emotional force he brought to the film bellied his age. Washington and Kaluuya were equally impressive, to say nothing of Day-Lewis (who currently holds the record for most Best Actor Oscars). Odds however favor Oldman, whose performance as Churchill from under mounds of old-age makeup looks likely to finally snag him the statuette he deserved from many past roles.
Overlooked: James Franco ("The Disaster Artist"), Tom Hanks ("The Post"), Robert Pattison ("Good Time"), Adam Sandler ("The Meyerowitz Stories")
Best Actress: Sally Hawkins ("The Shape of Water"), Frances McDormand ("Three Billboards Outside Ebbing, Missouri"), Margot Robbie ("I, Tonya"), Saoirse Ronan ("Lady Bird"), Meryl Streep ("The Post")
In her 21st nomination, Streep is hoping for her fourth Oscar. Strong competition comes from Robbie's ferocious turn as Tonya Harding and from Ronan's stylized mix of fury and delicacy. Favorites this year are Hawkins, whose soulful pantomime gives "The Shape of Water" its vulnerable human center, and McDormand, in a steely performance wildly different from her previous win as the pregnant police officer in "Fargo."
Overlooked: Vicky Krieps ("Phantom Thread"), Jennifer Lawrence ("mother!"), Rooney Mara ("A Ghost Story"), Cynthia Nixon ("A Quiet Passion")
Best Supporting Actor: Willem Dafoe ("The Florida Project"), Woody Harrelson ("Three Billboards Outside Ebbing, Missouri"), Richard Jenkins ("The Shape of Water"), Christopher Plummer ("All the Money in the World"), Sam Rockwell ("Three Billboards Outside Ebbing, Missouri")
This category is often used to reward a veteran performer's decades of fine work, and Dafoe's warm role in "The Florida Project" would fit the bill nicely. Though Harrelson, Jenkins and Plummer all contributed solid turns, Dafoe's main competition comes from Rockwell, whose portrayal of a bigoted cop in "Three Billboards" has divided critics but landed him as the frontrunner with Oscar voters.
Overlooked: Keith Carradine ("A Quiet Passion"), Jamie Foxx ("Baby Driver"), Armie Hammer ("Call Me by Your Name"), Michael Stuhlbarg ("Call Me by Your Name")
Best Supporting Actress: Mary J. Blige ("Mudbound"), Allison Janney ("I, Tonya"), Lesley Manville ("Phantom Thread"), Laurie Metcalf ("Lady Bird"), Octavia Spencer ("The Shape of Water")
Janney's acerbic turn as the infernal mother in "I, Tonya" seems to have this one in the bag, though her fellow nominees are every bit as deserving. Praise goes to Blige's sober strength and Spencer's scene-stealing role, and specially to Metcalf's blend of maternal irritation and tenderness and Manville's portrayal of venom hidden beneath polite manners.
Overlooked: Jennifer Ehle ("A Quiet Passion"), Tiffany Haddish ("Girls Trip"), Catherine Keener ("Get Out"), Jennifer Jason Leigh ("Good Time")
[headlines]
--------------------------------------------------------------
Papillion Mix
Albany, New York Adopt a Dog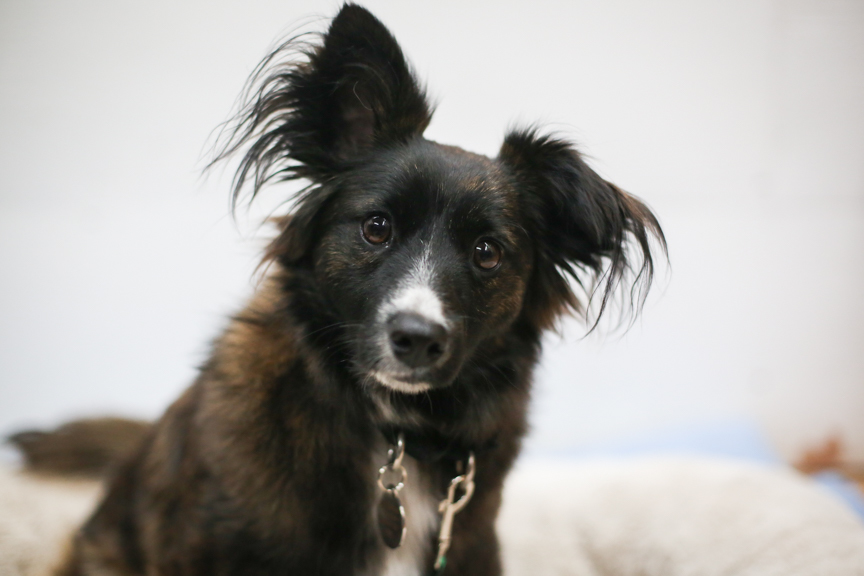 Brandy
Female
1 1/2 Years old
Small
Coat Length: Medium
Color: Black, White/Cream
Good in a Home with Other Dogs, Children
Prefers a Home without Cats
"Hello, my name is Brandy. I am a 1-1/2 year old Pappion mix. I was hit by a car but now I am all recovered. I do have some minor arthritis and will need to be on medications and to be exercised regularly. I am sweet and loving and get along with other dogs, but can be pretty predatory with cats. I am house trained, doing well on a leash and love my snuggles. I enjoy my toys and adore children. I growl at adults in the beginning but get used to them quickly. I do seem to prefer women to men. I love to walk and am super active despite my arthritis."
Our adoption clinics are at our new facility in Schenectady on John Street, directly behind Boulevard Bowl (Erie Boulevard) every Saturday from 10 am to 1 pm (directions are on our website). We require an approved application before we consider anyone for an adoption - so filling out the application is your first step....Puppies and dogs up to 2 years old are $350...100% of the adoption fees go to help us save more dogs."
Application:
http://www.homewardbounddogrescue.com/application.php
Homeward Bound Dog Rescue of NY
P.O. Box 5782
Albany, NY 12205
(518) 424-1738
info@homewardbounddogrescue.com
Adopt a Pet
http://www.adoptapet.com/
[headlines]
--------------------------------------------------------------
Do You Need a Refresher on the Benefits of
Equipment Leasing and Finance Association Membership?
The ELFA Membership Department is offering a conference call to all member companies to review the association's members-only resources. The call is designed to provide an overview of ELFA's resources for new members or as a refresher for existing members.
The invitation is open to anyone in your organization and should last approximately 20 minutes.
If you are interested in setting up a call between ELFA membership and your staff, please contact membership@elfaonline.org.

[headlines]
--------------------------------------------------------------
News Briefs----

M&T Bank Provides $24.4 Million Equipment Lease
for 9.9-MW Solar Plant in Maine
https://renewablesnow.com/news/mt-bank-provides-equipment-lease-funds-for-99-mw-solar-plant-in-maine-603527/
'We're living in the golden age of payments':
How JPMorgan Chase is integrating payments into banking
http://www.tearsheet.co/payments/were-living-in-the-golden-age-of-payments-how-jpmorgan-chase-is-integrating-payments-into-banking
AirAsia to sell portfolio of 182 Airbus jets
in leasing business exit
https://www.reuters.com/article/us-airasia-fly-leasing/airasia-to-sell-portfolio-of-182-airbus-jets-in-leasing-business-exit-idUSKCN1GD3VP
Georgia Passes Bill That Stings Delta Over N.R.A. Position
Goodbye Amazon? Maybe Delta, too?
https://www.nytimes.com/2018/03/01/business/delta-nra-georgia.html
Bit by Bit, Whole Foods Gets an Amazon Touch
six months since Amazon took over Whole Foods
https://www.nytimes.com/2018/03/01/technology/bit-by-bit-whole-foods-gets-an-amazon-touch.html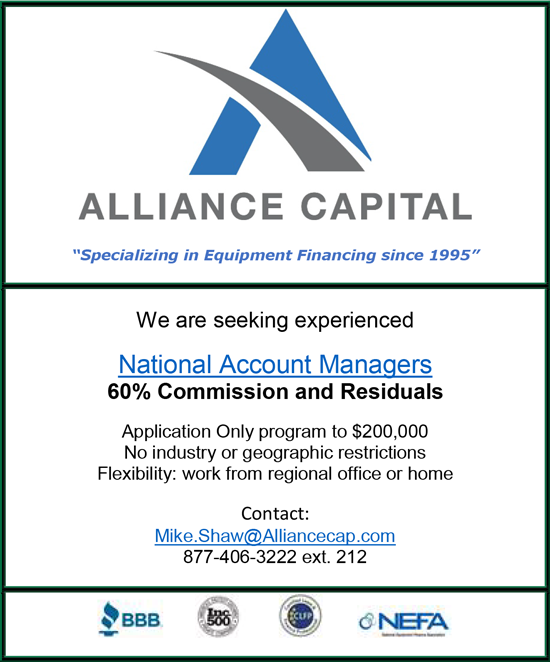 [headlines]
--------------------------------------------------------------

You May Have Missed---
Interview with RapidAdvance Chairman Jeremy Brown
https://brokerfair.org/2018/02/26/interview-with-rapidadvance-chairman-jeremy-brown/


[headlines]
--------------------------------------------------------------
To Look Forward to Spring
by Salle Safford
The rains will come
The snow will fall,
A chill in the air
Bitter cold.
The trees will be bare
For the months ahead,
And the world will
Seem drab and old.
But soon the trees
Will bud again,
And the birds will
Begin to sing.
As they pronounce
To the world,
There is hope ahead
And an open door to spring
[headlines]
--------------------------------------------------------------

Sports Briefs---
Kyle Shanahan: I want to help Reuben Foster,
but it's a two-way street
https://www.yahoo.com/sports/m/6abe6512-fe33-3e5d-8741-9a3cb53afee4/ss_kyle-shanahan%3A-i-want-to-help.html
Sean Miller returns to lead Arizona Wildcats with backing of UA, Regents
http://tucson.com/sports/arizonawildcats/basketball/pascoe/sean-miller-returns-to-lead-arizona-wildcats-with-backing-of/article_6663d2dc-1d7f-11e8-94ad-7ff1d8e86577.html
[headlines]
--------------------------------------------------------------


California Nuts Briefs---


Almonds Reach 1 Million Bearing Acres
https://www.winesandvines.com/news/article/196283/Almonds-Reach-1-Million-Bearing-Acres
Biggest home sale in a decade — $21.5M Del Mar mansion
http://www.sandiegouniontribune.com/business/real-estate
/sd-fi-del-mar-house-20180301-story.html
California blizzard: Tahoe buried in 'extremely deep powder'
https://www.eastbaytimes.com/2018/03/01/storm-delivers-rain-to-bay-area-leads-to-blizzard-warning-for-sierra-nevada/
[headlines]
--------------------------------------------------------------



"Gimme that Wine"

http://www.youtube.com/watch?v=EJnQoi8DSE8
Napa expert grim about the state and direction of the valley:
'I don't see any hope'
http://www.sacbee.com/food-drink/wine/dunne-on-wine/article202232974.html
Napa's Highly Controversial "Oak Woodland Initiative"
Placed on June Ballot
https://www.winebusiness.com/news/?go=getArticle&dataid=196244
2018 Oregon Wine Industry Recognizes Leaders at
Annual Wine Symposium
https://www.winebusiness.com/news/?go=getArticle&dataid=196213
Wine Prices by vintage
http://www.winezap.com
http://www.wine-searcher.com/
US/International Wine Events
http://www.localwineevents.com/
Leasing News Wine & Spirits Page
http://two.leasingnews.org/Recommendations/wnensprts.htm

[headlines]
----------------------------------------------------------------
This Day in History
1769 - DeWitt Clinton (d. 1828) was born in Little Britain in the New York colony. Clinton was the 6th Governor of New York, a NY Assemblyman and Senator, a US Senator, and the Mayor of New York City. As Governor, he presided over construction of the Erie Canal that gave the US a water route to the Atlantic Ocean by connecting Lake Erie with the Hudson River. The only other route, the St. Lawrence River, was controlled by the English at that time. The westward expansion of the US was enabled greatly by the Erie Canal.
1776 - Charleston, South Carolina, set up an independent government under a temporary local constitution that was to be in effect until an agreement with England could be reached. John Rutledge was chosen President on March 17. The government, said to be the first independent government within the recognized borders of the colonies, successfully defended Charleston against the British army and fleet on June 28, 1776, thus freeing the South from attack for nearly three years.
http://www.edwardrutledge.com/
http://members.aol.com/_ht_a/eveolasovrealtor/page1.html
1776 - Americans begin shelling British troops in Boston. On March 17, the British evacuated Boston after American forces seized and fortified Dorchester Heights on March 4. British General Howe sailed for Halifax, Nova Scotia, to await reinforcements.
1776 - The Battle of the Rice Boats, around the Savannah River on the border between the Province of Georgia and the Province of South Carolina, was fought on March 2 and 3, 1776. The battle pitted the Patriot militia from Georgia and South Carolina against a small fleet of the Royal Navy. A group of boats containing rice are the target of a British attack on March 2, 1776. The Council of Safety reacts quickly, ordering the local militia to set boats on fire and drive the British away. The Inverness, loaded with rice and deerskins, is set on fire and cut loose, drifting into the brig Nelly. While some 500 Whigs from South Carolina join the 600 Georgia rebels, the two ships drift downstream, setting three more ships on fire. Royal Governor Wright, who has fled to the relative safety of the British vessels barely escapes.
1789 - Pennsylvania ended the prohibition of theatrical performances.
1791 - Long-distance communication sped up with the unveiling of a semaphore machine in Paris.
1793 - Birthday of Sam Houston (d. 1863) in Rockbridge County, VA. A famed American patriot and the first President of the Republic of Texas, Houston was a congressman (1823-27) and governor (1827-29) of Tennessee. He resigned his office as governor in 1829 and rejoined the Cherokee Indians (with whom he had lived for several years as a teenage runaway), who accepted him as a member of their tribe. Houston went to Texas in 1832 and became commander of the Texas army in the War for Texas Independence, which was secured when Houston routed the much larger Mexican forces led by Santa Ana, April 21, 1836, at the Battle of San Jacinto. After Texas' admission to the Union, Houston served as US senator and later as governor of the state. He was deposed in 1861 when he refused to swear allegiance to the Confederacy.
1799 - Congress standardized US weights and measures.
1807 - The African slave trade was prohibited after January 1, 1808 by an act of Congress, which outlawed importation of slaves into any place within the jurisdiction of the U.S.
1815 - To put an end to robberies by the Barbary pirates, the United States declares war on Algiers.
1819 – Shooting squirrels becomes popular sport out West. The eastern U.S. was slowly becoming urbanized, but the frontier, moving ever westward, was still the place for the vigorous outdoor activities associated with newly settled rural areas. Marksmanship was highly prized and involved such sports as squirrel shooting by four-man teams. On one occasion, a team shot 152 squirrels by nightfall and the other, 141. Considered a brutal sport was the rough-and tumble fight. There were no rules and the two contestants were free to bite off ears or gouge out eyes until a fighter gave up or was knocked unconscious. By the way squirrel shooting is still popular today in many regions.
http://www.cheaperthandirt.com/ctd/dept.asp?dept%5Fid=140823&category=Game+Call
s&dept%5Fname=Squirrel+Calls&mscssid=470F59DW6NAP8JGM8NWTV7NWC6XPDWJ4
http://www.viriato.net/airgunning/hunting/sr.html
http://www.funsupply.com/airguns/longrange.html
http://ftp.rootsweb.com/pub/usgenweb/ar/state/history/terr/chron.txt
1819 - The first immigration law enacted by Congress established rules and procedures for passenger ships bringing immigrants to the U.S. The most important procedure was the numerical registry of immigrations, which made it possible to compile accurate statistics on immigrations in later years.
1824 - Interstate commerce was brought under federal control
1825 – The first grand opera in US sung in English was performed in NYC.
1828 - Melissa Burton Coray (d. 1903) was born at Mersey, Ontario, Canada. At the age of 18, she accompanied her Mormon Battalion soldier husband, William Coray, on a 2,000-mile military march on foot from Council Bluffs, IA, to San Diego, CA, then 1,500 more miles across the Sierra Nevada Mountains and the Nevada desert to Salt Lake City, UT, the only woman to make the entire trip. On July 30, 1994, a mountain peak near Carson Pass was named for her, the 2nd peak in California to be named for a woman.
1829 - Birthday of Carl Schurz (d. 1906), near Cologne, Germany. American journalist, political reformer and army officer.
http://www.spartacus.schoolnet.co.uk/USAschurz.htm
http://www.germanheritage.com/biographies/mtoz/schurz.html
1829 - New England Asylum for the Blind, the first in the US, incorporated in Boston.
1836 - Texas adopted its Declaration of Independence from Mexico.
1846 - A great storm hit Virginia and the Carolinas. The storm caused half a million dollars damage, and in North Carolina, drowned fifty families and a thousand cattle on Notts Island.
1850 - First masquerade ball in San Francisco with 600 guests. The event was organized by Tiffany Shlain. In 1998, it moved to the Palace of Fine Arts with 2,000 guests.
1853 - Territory of Washington organized after separating from Oregon Territory.
http://ftp.rootsweb.com/pub/usgenweb/ar/state/history/terr/chron.txt
1861 - The US Congress creates Dakota and Nevada Territories out of the Nebraska and Utah territories. One of the many things leading up to the Civil War were territories and states being created that would become "free states" and thus the "slave states" would lose their leverage in Congress, and the fear that "slavery" would be abolished. On February 4, the Confederacy was formed and earlier in the year states started seceding from the Union. The creation of these territories was signed by President James Buchanan. Abraham Lincoln would be inaugurated as President in two days; Hannibal Hamlin was his Vice-President.
http://ftp.rootsweb.com/pub/usgenweb/ar/state/history/terr/chron.txt
1861 - Government Printing Office purchased its first printing plant in Washington, DC.
1865 - Freedman's Bureau was founded for the education of Black Americans
1865 - Confederate General Jubal Early's army was defeated at the Battle of Waynesboro, VA during the Civil War.
1866 – The first US company to make sewing needles by machine incorporated in Connecticut
1867 – Congress passed the first Reconstruction Act. The Reconstruction Acts, or Military Reconstruction Acts, were four statutes passed during the Reconstruction Era by the 40th Congress. The actual title of the initial legislation was "An act to provide for the more efficient government of the Rebel States" and it was passed on March 2, 1867. Fulfillment of the requirements of the Acts was necessary for the former Confederate States to be re-admitted to the Union. The Acts excluded Tennessee which had already ratified the 14th Amendment and had been readmitted to the Union.
1867 - Jesse James gang attempts to rob bank in Savannah, MO, 1 dead. The attempted robbery on a private bank occurred 2:30 pm, east of St. Joseph, Missouri in Andrew County. There were five men in the gang, four men dismounted and entered the bank. Judge John McClain refused to be robbed and put up an admirable defense. During the attempt, McClain was shot but lived. No money was stolen.
http://web.islandnet.com/~the-gang/rob.htm
http://www.ci.st-joseph.mo.us/history/jessejames.asp
http://www.granburytx.com/docs/james.htm
1867 - Congress created the Department of Education
1868 – The University of Illinois opened.
1874 – Baseball adopted the batter's box for the first time.
1877 - A United States electoral commission declared Rutherford B. Hayes President, the only American President to be elected this way. The original result had been too close to call, with several disputed ballots. The nation had never before faced a dispute over the results of a presidential election, although elections had been decided by congress several times due to electoral procedure results. A candidate needed 185 electoral votes to win and Samuel J. Tilden, the Democratic candidate, clearly had 184. In dispute were the 19 electoral votes of three states still under carpetbag rule, Florida, Louisiana, and South Carolina, plus one vote in Oregon. In Congress, both parties agreed on January 29 to establish an electoral commission to decide the issue. The commission, with five members from each house of Congress and five members from the Supreme Court, was made up of eight Republicans and seven Democrats. All the commission's decisions were to fall along party lines. On March 2, Congress accepted the commission's decision, which awarded all the disputed votes to the Republican candidate Rutherford B. Hayes, who thus received 185 electoral votes to Tilden's 184. The Republicans were accused of offering southern Democrats economic favors for their region if they supported Hayes's claim. In any event, the new President showed a conciliatory attitude toward the South: the last Federal troops were withdrawn and there was no further effort to protect the rights of blacks. Reconstruction was over.
1888 - The Grand Fountain Savings Bank, also known as the True Reformers Savings Bank, was chartered. It was the first bank for African-Americans operated by African-Americans. It began operations on April 3, with a paid-in capital of $4,000. The first day's deposits were $1,268.69. The board of directors was elected by the society of the United Order of True Reformers, a group founded by William W. Browne.
http://www.aaregistry.com/african_american_history/1990/
William_W_Browne_a_businssman_ahead_of_his_time
1889 - Kansas passed the nation's first anti-trust legislation.
1893 – The first federal railroad legislation passed, requiring safety features
1899 - Mt. Rainier National Park established, located in the Cascade Mountains of Washington state. This is the fourth oldest national park.
http://memory.loc.gov/ammem/today/mar02.html
1900 - Kurt Weill (d. 1950) was born in Dessau, Germany. A talented composer, he was active from the 1920s, and in his later years in the United States. His best-known work is "The Threepenny Opera" (1928), written in collaboration with Bertolt Brecht, from which the hit song, "Mack the Knife" was recorded in 1958 by Bobby Darin. Having fled Nazi Germany in 1933 for Paris, where he worked once more with Brecht on the ballet "The Seven deadly Sins", he then landed in NYC where his musical of "The Threepenny Opera" was given its premiere on Broadway, but closed after 13 performances to mixed reviews.
1901 - Congress passed the Platt Amendment, limiting the autonomy of Cuba as a condition for the withdrawal of American troops.
1901 – United States Steel Corporation was founded as a result of a merger between Carnegie Steel Company and Federal Steel Company which became the first corporation in the world with a market capital over $1 billion.
1903 – In NYC, The Martha Washington Hotel opened becoming the first hotel exclusively for women.
1904 - Theodor Seuss Geisel (d. 1991), the creator of "The Cat in the Hat" and "How the Grinch Stole Christmas," was born at Springfield, MA. Known to children and parents as Dr. Seuss, his books have sold more than 200 million copies and have been translated into 20 languages. His career began with "And to Think That I Saw It on Mulberry Street," which was turned down by 27 publishing houses before being published by Vanguard Press. His books included many messages, from environmental consciousness in "The Lorax" to the dangers of pacifism in "Horton Hatches the Egg" and Yertel the Turtle's thinly veiled references to Hitler as the title character. He was awarded a Pulitzer Prize in 1984 "for his contribution over nearly half a century to the education and enjoyment of America's children and their parents."
1904 - "Official Playing Rules of Professional Base Ball Clubs" were adopted.
1907 - After a crowded and contentious session, California Assembly members voted 58 to 19 to move the state capital from Sacramento to Berkeley. As a result of the vote on the bill, California voters were given an opportunity to decide the question in January, 1908.
1909 - Melvin "Mel" Ott (d. 1958), New York Giants' Baseball Hall of Fame outfielder, was born at Gretna, LA. Ott hit 511 home runs, a National League record until Willie Mays surpassed it in 1966. Inducted into the Hall of Fame in 1951.
1910 - Two trains crashed in a snowstorm in Wellington, Washington, 118 die.
1912 - Drummer Red Saunders (d. 1981) was born in Memphis TN
http://hubcap.clemson.edu/~campber/saunders.html
http://www.theiceberg.com/artist.html?artist_id=25418
1914 - Martin Ritt's (d. 1990) birthday at New York, NY. American film and television director. His best-known films are "Hud" (1963), "Sounder" (1972), and "Norma Rae" (1979). He is perhaps best known
for his innovative television dramas in the 50's and 60's. During the 1950's he was blacklisted by McCarthy's anti-Communist crusade.
1917 - Congress passes the Jones Act making Puerto Rico a territory of the United States and makes the inhabitants U.S. citizens.
1917 - Desi Arnaz's birthday, at Santiago, Cuba, born Desidero Alberto Arnaz y Acha III (d. 1986), to a wealthy family. The 1933 revolution sent them to Miami, FL, and the young Arnaz sought a music career. Arnaz led his own band and introduced the conga line to America. He had several musical hits including "Babalu." He moved into acting, meeting his future wife, Lucille Ball, at RKO. Ball and Arnaz created one of the great TV comedies, "I Love Lucy" (1951-1957) and started the innovative Desilu TV production company. Karl Freund, the cameraman on "I Love Lucy," and Arnaz himself have been credited with the development of the linked multi-film camera setup using adjacent sets in front of a live audience that became the standard production method for situation comedies. Ball and Arnaz divorced in 1960. In November, 1962, Arnaz resigned as president when his holdings in the company were bought out by Ball, who succeeded him as president. This made her the first woman to head a major studio, and one of the most powerful women in Hollywood at the time.
1917 – Reliever Jim Konstanty was born Casimir James Konstanty (d. 1976) in Strykersville, NY. Over most of his 11-year Major League career, Konstanty was a relief pitcher at a time when the job usually fell to pitchers on their last legs and when most starters went all nine innings. He was so effective in this role that during the 1950 season of the Philadelphia Phillies' Whiz Kids who won the National League pennant, Konstanty won the MVP award. The Cy Young Award for the outstanding pitcher of the year would not be created until 1956. To date, he is the only National League relief pitcher to achieve such an honor. He appeared in 74 games (then a major league record), winning 16 games with a National League leading 22 saves, which at the time was not a stat that existed.
1918 – The Yankees purchased 1B George Burns from the Detroit Tigers and immediately traded him to the Philadelphia A's.
1923 - Arthel "Doc" Watson (d. 2012) was born in Deep Gap, NC. Singer and musician ("Riding the Midnight Train," "Then and Now"), he first gained notice in 1961 with an engagement at Gerde's Folk City in New York's Greenwich Village. His reputation was solidified with an appearance at the 1963 Newport Folk Festival. Watson relied heavily on traditional material - songs such as "Tom Dooley" and "Shady Grove." He recorded for Folkways and Vanguard records in the '60s. In the early '70s, Doc Watson's career was revived by a guest appearance on the Nitty Gritty Dirt Band's three-album set, "Will the Circle Be Unbroken."
1923 - Orrin Keepnews (d. 2015), co-founder of Riverside Records, jazz writer and reviewer, was born in The Bronx.
http://www.jazzweek.com/news/article/1_000416.html
http://www.highbeam.com/library/doc0.asp?refid=ovav_key&docid=1G1:19341648
http://www.amazon.com/exec/obidos/ASIN/0195063309/inktomi-bkasin-20/ref%3Dnosim/
104-4344982-0045565
1924 - Harmonica player Alexander "Papa George" Lightfoot (d. 1971) was born in Natchez, MS.
http://www.eharmonica.net/alexander_lightfoot.htm
1924 – Jazz tenor saxophonist Eddie "Lockjaw" Davis' (d. 1986) birthday in NYC. Davis was a gutsy hard-driving swinger who displayed raw lyricism and real energy in his playing. Admired by all his fellow musicians, he was for a while closely associated with the Count Basie Band, but also formed small bands with fellow tenor player Johnny Griffin in the 60s and Roy Eldridge in the 70s.
http://www.artistdirect.com/music/artist/bio/0,,420939,00.html?artist=Eddie+%22Lockjaw%22+Davis
http://www.amazon.com/exec/obidos/external-search/102-0189534-1011323?tag=drjohnholleman&keyword=eddie+lockjaw+davis&mode=music
1925 - Highway Numbers introduced. The Joint Board on Interstate Highways, recommended by the American Association of State Highway Officials (AASHO), worked to form a national numbering system to rationalize the nation's roads. Standardized road signs in the shape of a shield, identifying the routes were also introduced. Later, the system would be improved with the use of odd and even numbers that distinguish between north-south and east-west routes, respectively. For the most part, these US Highways sought to link major population areas to speed movement of goods and people from place to place. The Interstate Highway System that would follow generally speeds travel around major populations.
1927 - Raleigh, North Carolina was buried under 17.8 inches of snow in 24 hours to establish a record snowfall for the city. Nashville, North Carolina received 31 inches of snow.
1927 – Babe Ruth became highest paid baseball player in history, signing a contract for $70,000 per year. Then he went out and established a new HR record with 60 in the 1927 season.
1929 - Chicago Blackhawks were shut-out for a NHL record 8th straight game.
1930 – Author D.H. Lawrence died in France. English by birth, Lawrence's writings broke ground on then-hushed subjects of homosexuality, adultery, sex, and obscenity. His novels include "Sons and Lovers," "The Rainbow," "Women in Love," and "Lady Chatterley's Lover." He arrived in the US in 1922 and settled in New Mexico at what is now called the D.H. Lawrence Ranch.
1931 – Author and journalist Tom Wolfe was born in Richmond, VA. "The Bonfire of the Vanities," "The Right Stuff."
1931 – Former Soviet President Mikhail Gorbachev was born in North Caucasus, Russia. With President Ronald Reagan, his reorientation of Soviet strategic aims contributed to the end of the Cold War. He also led the removal of the constitutional role of the Communist Party in governing the state, and inadvertently led to the dissolution of the Soviet Union. He was awarded the Otto Hahn Peace Medal in 1989, the Nobel Prize for Peace in 1990 and the Harvey Prize in 1992.
1933 - The motion picture "King Kong" starring Fay Wray, had its world premiere in New York
1934 - Birthday of Dottie Rambo, born Joyce Reba Luttrell (d. 2008) in Madisonville, KY. Contemporary gospel singer and songwriter. She has authored such country gospel favorites as "In the Valley He Restoreth My Soul," "Build My Mansion Next Door to Jesus" and "I Just Came to Talk With You, Lord."
http://www.dottierambo.net/dotnew.htm
http://www.dottierambo.org/booking.asp
http://www.worshipmusic.com/dottie-rambo.html
1934 – The Union Pacific tested a light-weight high-speed passenger train near Omaha
1936 - Andy Kirk Band records "Walkin' and Swingin','' Decca 809.
1937 - The Steel Workers Organizing Committee signed a collective bargaining agreement with US Steel, leading to unionization of the United States steel industry.
1938 – In Los Angeles, landslides and floods caused over 200 deaths
1939 – Thanks for joining us! The Massachusetts Legislature ratified the US Bill of Rights - 147 years late.
1940 - Madison Square Garden held the first intercollegiate track meet telecast.
1943 - Protected by American and Australian fighters, 137 American Flying Fortress and Liberator bombers attacked a Japanese convoy en route from its base at Rabaul to New Guinea. All the transports and four of the destroyers were sunk and 3,500 Japanese troops were drowned. Of the 150 Japanese aircraft involved in the fighting, 102 were shot down. The Battle of Bismarck Sea was a major victory for the Allies, ending any efforts by the Japanese to send reinforcements to New Guinea.
1944 - Rock singer Lou Reed (d. 2013) was born in Brooklyn, New York. He was lead singer and songwriter of the Velvet Underground in the late 1960s. The group's bleak outlook captured the attention of Andy Warhol, who made them a part of his "Exploding Plastic Inevitable" multi-media show, which toured the US and Canada in 1966. Lou Reed made a bitter departure from the Velvet Underground in 1970, living in seclusion for a couple of years. His solo career began in 1972, and his second album, "Transformer," was produced by David Bowie. From this LP, came Reed's only top-ten single, "Walk on the Wild Side." Reed's later albums ranged from commercial rock to grating instrumental noise. A live concert LP, "Rock 'n' Roll Animal," was certified gold in 1974.
1945 – The bombing of Dresden, Germany by the US 8th Air Force.
1948 - Guitarist Larry Carlton born, Torrance, Ca. Carlton has won four Grammy Awards for his performances and compositions, including the theme song for the hit TV series, "Hill Street Blues."
http://guitar.about.com/library/weekly/aa051099.htm
http://www.larrycarlton.net/
http://www.fourplayjazz.com/larryhome.htm
http://www.gibson.com/whatsnew/pressrelease/2001/apr3a.html
1949 - The first automatic streetlight system in which the streetlights turned themselves on at dark is installed in New Milford, Connecticut by the Connecticut Light and Power Company. Each streetlight contained an electronic device that contained a photoelectric cell capable of measuring outside light. By November of 1949, seven miles of New Milford's roads were automatically lit at dusk by a total of 190 photoelectric streetlights. No longer would the proud men of New Milford be forced to don stilts in order to light their streetlamps.
1949 - Lucky Lady II, a B-50 Superfortress, completed the first nonstop round-the-world flight at Fort Worth, TX, covering 23,452 miles in 94 hours.
1950 - Birthday of singer Karen Carpenter (d. 1983) in New Haven, CT. She teamed with her pianist brother as the Carpenters who became a highly successful pop duo during the 1970s. The Carpenters had 19 hits including "Close to You," and "We've Only Just Begun," the latter now a staple at weddings across the country. She died from anorexia nervosa just short of her 33d birthday, a disease little known at the time. Her battle with the disease that led to her death has been the subject of several TV movies and documentaries and generated needed attention to the disorder.
http://www.leadsister.com/timeline/index.htm
http://atdpweb.soe.berkeley.edu/quest/Mind&Body/Carpenter.html
http://www.geocities.com/Nashville/Stage/4933/LeAnnsKarena.index.html
1951 - The first All-Star Game of the National Basketball Association was played at the Boston Garden, Boston, MA, before a crowd of 10,094 patrons. The East team, coached by Joe Lapchick, defeated the West team, coached by John Kundla, by the score of 111-94.
1951 - George Wettling's Jazz Band (Sullivan, Hall, Davison) cut "Collier's Climb."
1953 – The Academy Awards were telecast for the first time, on NBC.
1955 - Bo Diddley has his first recording session at Universal Recording Studio in Chicago, where he lays down "Bo Diddley," which will top the US R&B chart by the following June.
1957 - Teenage heartthrob Tab Hunter's song "Young Love" was number one in the U.S. and stays there for the entire month.
http://www.tabhunter.com/
1957 - Top Hits
"Young Love" - Tab Hunter
"Teen-Age Crush" - Tommy Sands
"Butterfly" - Charlie Gracie
"There You Go" - Johnny Cash
1958 - First surface crossing of the Antarctic continent was completed in 99 days.
1959 - Miles Davis cuts "Kind of Blue" for Columbia. It is considered the number one jazz album best seller today. It was originally released as a Columbia Jazz Club Member alternative, and was considered avant-garde in its day.
http://www.amazon.com/exec/obidos/ASIN/B000002ADT/thejazzfiles/
104-4344982-0045565
http://www.thejazzfiles.com/JazzDavis.html
March 2
1960 - Wilt Chamberlain of the Philadelphia Warriors sets NBA playoff record of 63 points.
1961 – President Kennedy announced the creation of the Peace Corps in a nationally televised broadcast.
1962 - Jon Bon Jovi was born John Francis Bongiovi, Jr. in Perth Amboy, NJ. Lead singer of the group Bon Jovi and songwriter ("You Give Love a Bad Name"), Bon Jovi's melodic heavy metal on such chart-toppers as "You Give Love a Bad Name" and "Livin' on a Prayer" made them America's hottest rock band in 1986. He scored a solo No. 1 hit in 1990 with the million-selling "Blaze of Glory," the theme song of the film "Young Guns II.'' Albums such as "Slippery When Wet" and "New Jersey" were multi-million-sellers.
1962 - Wilt Chamberlain poured in 100 points, an NBA record, as the Philadelphia Warriors defeated the New York Knicks, 169-147, in Hershey, PA. Chamberlain made 36 field goals and a record 28 foul shots and set yet another record by scoring 59 points in the second half.
1962 – President Kennedy announced the US will resume above ground nuclear testing
1963 - Chubby Checker hosts "The Limbo Party" at San Francisco's Cow Palace. His special guests include Marvin Gaye, the Four Seasons, the Crystals, Lou Christie, Dick & Dee Dee, Paul & Paula and Herb Albert & the Tijuana Brass.
1963 - The Four Seasons score their third consecutive Billboard #1 with "Walk like a Man."
1963 - The Cascades achieved their only Billboard Top 40 hit when "Rhythm of the Rain" topped out at #3.
1964 - The Beatles "Twist and Shout" backed with "There's a Place" is released in the U.S. on Tollie Records, the fourth label to release a Beatle record in America. Also on this day, shooting began on The Beatles' first feature film "A Hard Day's Night." The film was a black-and-white semi-fictional account of "a day in the life" of the Beatles, and included eight songs written specifically for the film. Richard Lester was director. It was at this time that George Harrison first met Pattie Boyd, who would later become his wife.
1965 - Top Hits
"This Diamond Ring" - Gary Lewis & The Playboys
"My Girl" - The Temptations
"The Jolly Green Giant" - The Kingsmen
"I've Got a Tiger by the Tail" - Buck Owens
1965 - The movie version of the Rodgers and Hammerstein musical "The Sound of Music," starring Julie Andrews and Christopher Plummer, had its world premiere in New York.
1966 - Left wing Bobby Hull of the Chicago Blackhawks became the first NHL player to score 50 goals in a season twice when he scored his 50th goal of the 1965-66 season in a 5-4 win over the Detroit Red Wings.
1966 - 215,000 US soldiers in Vietnam.
1967 - Senator Robert Kennedy (D-New York) proposes a three-point plan to help end the war. The plan included suspension of the US bombing of North Vietnam and the gradual withdrawal of US and North Vietnamese troops from South Vietnam with replacement by an international force. Secretary of State Dean Rusk rejected Kennedy's proposal because he believed that the North Vietnamese would never agree to withdraw their troops.
1967 - Winners of the ninth annual Grammy Awards for 1966 are announced. Record of the Year is Frank Sinatra's "Strangers in the Night." "Sinatra, a Man and His Music" is tabbed Album of the Year and Song of the Year is John Lennon and Paul McCartney's "Michelle." Herb Alpert wins a Grammy for "What Now My Love,'' Best Non-Jazz Instrumental. The Mamas & the Papas wins a Grammy for "Monday Monday,'' Best Contemporary Group Performance.
1968 - Blue Cheer's "Summertime Blues" is released as is Simon & Garfunkel's "Scarborough Fair."
1968 - CUTINHA, NICHOLAS J., Medal of Honor
Rank and organization: Specialist Fourth Class, U.S. Army, Company C, 4th Battalion, 9th Infantry Regiment, 25th Infantry Division. Place and date: Near Gia Dinh, Republic of Vietnam, 2 March 1968. Entered service at: Coral Gables, Fla. Born: 13 January 1945, Fernandina Beach, Fla. Citation: For conspicuous gallantry and intrepidity in action at the risk of his life above and beyond the call of duty. While serving as a machine gunner with Company C, Sp4c. Cutinha accompanied his unit on a combat mission near Gia Dinh. Suddenly his company came under small arms, automatic weapons, mortar and rocket propelled grenade fire, from a battalion size enemy unit. During the initial hostile attack, communication with the battalion was lost and the company commander and numerous members of the company became casualties. When Sp4c. Cutinha observed that his company was pinned down and disorganized, he moved to the front with complete disregard for his safety, firing his machine gun at the charging enemy. As he moved forward he drew fire on his own position and was seriously wounded in the leg. As the hostile fire intensified and half of the company was killed or wounded, Sp4c. Cutinha assumed command of all the survivors in his area and initiated a withdrawal while providing covering fire for the evacuation of the wounded. He killed several enemy soldiers but sustained another leg wound when his machine gun was destroyed by incoming rounds. Undaunted, he crawled through a hail of enemy fire to an operable machine gun in order to continue the defense of his injured comrades who were being administered medical treatment. Sp4c. Cutinha maintained this position, refused assistance, and provided defensive fire for his comrades until he fell mortally wounded. He was solely responsible for killing 15 enemy soldiers while saving the lives of at least 9 members of his own unit. Sp4c. Cutinha's gallantry and extraordinary heroism were in keeping with the highest traditions of the military service and reflect great credit upon himself, his unit, and the U.S. Army.
1968 – Must be the day for big airplanes!! The Air Force displayed its Lockheed C-5A Galaxy, then the biggest plane in the world.
1969 - Phil Esposito, center of the Boston Bruins, became the first player in National Hockey League history to score 100 points in a season when he scored a goal in Boston's 4-0 victory of the Pittsburgh Penguins.
1969 - At the 11th Grammy Awards, Glen Campbell is presented with Album of the Year honors for "By The Time I Get To Phoenix" and Simon and Garfunkel's "Mrs. Robinson" is named Record of the Year. Jose Feliciano is dubbed Best New Artist and the Bobby Russell composition "Little Green Apples" is given the nod as Song Of The Year. Mason Williams won Best Instrumental Performance for "Classical Gas" and Judy Collins takes home a statue for Best Folk Performance for "Both Sides Now."
1969 – The Supersonic transport Concorde was tested for the first time.
1970 - American Airlines' first flight of a Boeing 747.
1970 – The Supreme Court ruled draft evaders cannot be penalized after 5 years
1972 - Pioneer 10: This unmanned probe began a journey on which it passed and photographed Jupiter and its moons, 620 million miles from Earth, in December 1973. It crossed the orbit of Pluto, and in 1983, become the first known Earth object to leave our solar system. On Sept 22, 1987, Pioneer 10 reached another space milestone at 4:19 PM, when it reached a distance 50 times farther from the sun than the sun is from Earth. It was also the first spacecraft to carry a message intended to be read by living beings elsewhere in the universe. Bolted to the probe's exterior wall was a gold-anodized plaque, six by nine inches in area that carried a number of illustrations: drawings of a human man and woman, a star map marked with the location of the sun, and a second map showing the flight path of Pioneer 10. The message was designed by astronomer Carl Sagan.
1973 - Top Hits
"Killing Me Softly with His Song" - Roberta Flack
"Dueling Banjos" - Eric Weissberg & Steve Mandell
"Could It Be I'm Falling in Love" - Spinners
"Rated 'X' " - Loretta Lynn
1974 - A grand jury in Washington, D.C. concludes that President Nixon was indeed involved in the Watergate cover-up.
1974 - Stevie Wonder takes home five Grammy Awards during ceremonies held at the Hollywood Palladium. The singer is honored for Album of the Year ("Innervisions"), Best Pop Vocal Performance ("You Are the Sunshine of My Life"), Best R&B Song ("Superstition"), Best R&B Vocal Performance ("Superstition") and Best Engineered Recording ("Innervisions"). Says Wonder on his five trips up to the podium: "I would like to thank you all for making this the sunshine of my life tonight." Gladys Knight & the Pips wins Grammys for "Neither One of Us'' (Best Pop Vocal Performance by a Duo, Group or Chorus) and "Midnight Train to Georgia.'' (Best R&B vocal performance by a group).
1974 - Neil Diamond wins a Grammy for "Jonathan Livingston Seagull,'' Best Film Soundtrack.
1974 - Terry Jacks, who had left The Poppy Family in 1970, had the top song in the US with "Seasons in the Sun." The tune was originally written in French, titled "Le Moribund" ("The Dying Man") and recorded as an album cut by The Kingston Trio. It was recommended by Jacks to The Beach Boys, who did record it, but declined to release it. Their decision worked out well for Jacks, who sold over eleven and a half million copies of the record.
1975 - Roberta Flack won three Grammy Awards for "Killing Me Softly with His Song." Best new artist was Bette Midler.
1976 – Amid swirling rumors that the team would leave, Bob Lurie became CEO of the SF Giants, keeping the team in the City.
1977 - Future Tonight Show host Jay Leno debuted with host Johnny Carson on "The Tonight Show."
1978 - The coffin containing the body of actor-director Charlie Chaplin was stolen from a Swiss cemetery. Chaplin, who had died a year earlier, is considered one of the great geniuses of cinema. His body was recovered three months later, found in a cornfield 10 miles from the cemetery in Corsier-sur-Vevey, Switzerland, and the grave robbers were arrested. Chaplin's body was reburied in a vault surrounded by cement.
1979 - Over 1,100 Christian organizations combined to form the Evangelical Council for Financial Accountability (ECFA). This oversight agency was created to demonstrate to the public that religious groups wanted to make themselves accountable for the funds they raise and spend.
1979 - The three-day Havana Jam, sponsored by CBS Records and the Cuban government, began in the 5,000-seat Karl Marx Auditorium in Havana. Among the acts appearing were Weather Report, Stephen Stills and Billy Joel. They were the first US pop artists to appear in Cuba in more than 20 years.
1981 - Top Hits
"I Love a Rainy Night" - Eddie Rabbitt
"Woman" - John Lennon
"Keep on Loving You" - REO Speedwagon
"Southern Rains" - Mel Tillis
1981 – Howard Stern's first radio broadcast, on WWDC in Washington, DC
1982 – Pittsburgh Steelers Super Bowl winning (twice) QB, Ben Roethlisberger was born in Lima, OH.
1983 - Sony and Philips introduced their jointly-developed compact disc system. The CD is a digital medium in which sound waves are replicated as a series of binary numbers on the 12 cm disc. A laser in the CD player reads the digital information, which is then translated into sound. In contrast, vinyl records were traditionally recorded using analog technology, which replicates sound waves in the grooves of a record. The sound is transmitted through a needle vibrating in a groove via a cartridge to an amplifier. The major advantage of digital recording over analog is that it eliminates extraneous noise. In analog recording, a noise reduction mechanism is needed to minimize hisses and crackles. Within a decade of the CD's introduction, vinyl records had virtually disappeared from stores.
1984 - After 30 years in business, the first McDonald's franchise closed in Des Plaines, Illinois. A new drive-in McDonalds opened right across the street.
http://www.roadsideamerica.com/attract/ILDESmcd.html
1985 - For the first time, country singer, Gary Morris hit #1 on the country charts with "Baby Bye Bye" from his album, "Faded Blue."
1985 - The federal government approved a screening test for AIDS that detected antibodies to the virus, allowing possibly contaminated blood to be excluded from the blood supply.
1986 - Queen Elizabeth signed the Australia bill, formally severing the last constitutional ties with Britain.
1987 - Two sets of quintuplets were born, one set to Rosalind Helms in Peoria, Illinois, and another set to Robin Jenkins of Las Vegas, Nevada.
1987 - United States Government officials said the median price for a new home topped $100,000 for the first time. The price of $110,700 was up from $94,600.
1988 - Grammy news: U2's "The Joshua Tree" wins Best Album, while Paul Simon's "Graceland" wins Best Record. Jody Watley wins Best New Artist.
1989 - Top Hits
"Straight Up" - Paula Abdul
"Lost in Your Eyes" - Debbie Gibson
"The Lover in Me" - Sheena Easton
"I Sang Dixie" - Dwight Yoakam
1989 - NY Met Darryl Strawberry swung at teammate Keith Hernandez…with his fists!
1991 - Andrew Lloyd Webber's "Aspects of Love" closed in New York after 377 performances. It was the shortest run of any Lloyd Webber musical on Broadway. "Aspects of Love" was said to be the most expensive play in Broadway history, costing about two million dollars to open and running up expenses of eight million by the time it closed. Little of the investment was recouped during the show's nearly 11-month run. The British production was much more successful, running for more than three years.
1992 - Second baseman Ryne Sandberg signed a four-year contract with the Chicago Cubs worth $28.4 million to become baseball's highest paid player at the time, passing Bobby Bonilla of the New York Mets. The eight-time All-Star and nine-time Gold Glove winner retired in the middle of the 1994 season but returned to the game at a far lower salary in 1996. Sandberg was the manager of the Philadelphia Phillies (2013-15), the team that traded him to the Cubs.
1995 - "Smokey Joe's Cafe" opened at Virginia Theater, NYC.
1996 - Another east coast snowstorm deposited 4.6 inches of snow at Central Park in New York City to bring its seasonal snowfall total to 66.3 inches, breaking the old season snowfall record of 63.2 inches set in 1947-48.
1998 - In a surprise announcement, Apple Computer said it would stop producing its Newton handheld computer. The ill-fated Newton, which cost an estimated $500 million to develop over ten years, got off to a bad start when it debuted in 1993. The press panned its much-ballyhooed handwriting recognition capability, and although later versions corrected some of the problems, the product never quite recovered from its traumatic entry into the marketplace. In the late 1990s, the Newton was overtaken by new products like 3Com's Palm Pilot, which sold one million units during its first two years on the market, compared with 200,000 Newton's sold in five years.
1998 - Data sent from the Galileo spacecraft indicated that Jupiter's moon Europa has a liquid ocean under a thick crust of ice.
1999 - Bob Dylan is the opening performer at the House of Blues at the Mandalay Bay Resort in Las Vegas. During the encore, Dylan performs with U2's Bono for a rousing rendition of "Knockin' on Heaven's Door.
2001 - Yahoo stock (YHOO on NASDAQ) loses $2.75 to close at $21.69. On a split adjusted basis, it had traded as high as high as $237.50 on 03 January 2000, and as low as $1.32 on 22 September 1996.
2002 – After the withdrawal of the Russian Army from Afghanistan after 11+years, the U.S. invasion of Afghanistan began. Operation Anaconda ended on March 19 after killing 500 Taliban and al Qaeda fighters, with 11 Western troop fatalities.
2003 – Hank Ballard died in Los Angeles. Ballard was a R&B singer and songwriter, the lead vocalist of Hank Ballard and The Midnighters, and one of the first rock 'n' roll artists to emerge in the early 1950s. He played an integral part in the development of the genre, releasing the hit singles "Work with Me Annie" and answer songs "Annie Had a Baby" and "Annie's Aunt Fannie" with his Midnighters. He later wrote and recorded "The Twist" which spread the popularity of the dance and was notably covered by Chubby Checker. He was inducted into the Rock and Rock Hall of Fame in 1990.
2005 - Thirty-two years after his death, Jackie Robinson received the Congressional Gold Medal, the highest honor Congress can bestow. The medal is accepted by Rachel Robinson, his widow. Baseball was represented in a way by former Texas Rangers executive, now President George W. Bush. Robinson joined Roberto Clemente, Joe Louis and Jesse Owens as the only athletes among about 300 Gold Medal recipients
2011 - The Supreme Court ruled 8-1 that members of the fundamentalist Westboro Baptist Church have a First Amendment right to picket the funeral of a Marine.
2012 - The Red Cross was denied access to provide relief to the Baba Amr district in Homs by the Syrian army.
2012 - A tornado outbreak occurred over a large section of the Southern United States and into the Ohio Valley region, resulting in 40 tornado-related fatalities.
2012 – Major League Baseball expanded the post season by adding a second wild card team in each league to the playoffs. The two wild card teams in each league will play one game to determine which one will then face the team with the league's best record in the Division Series.
2014 - President Putin received unanimous approval from Russia's parliament to send troops to the Ukraine, which was not received very
well by the United States, as well as most of Europe, especially NATO
members.
2015 - Snowstorms continued to hit Boston, Massachusetts, bringing the city's snowfall this season to 102 inches to date; the city's highest snowfall occurred in the winter of 1995 with 107.6 inches.
-------------------------------------------------------------

SuDoku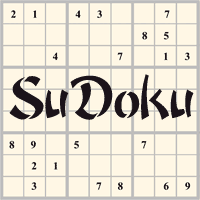 The object is to insert the numbers in the boxes to satisfy only one condition: each row, column and 3x3 box must contain the digits 1 through 9 exactly once. What could be simpler?
http://leasingnews.org/Soduku/soduko-main.htm
--------------------------------------------------------------

Daily Puzzle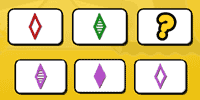 How to play:
http://www.setgame.com/set/puzzle_frame.htm
Refresh for current date:
http://www.setgame.com/set/puzzle_frame.htm
--------------------------------------------------------------


http://www.gasbuddy.com/
http://www.gasbuddy.com/GB_Map_Gas_Prices.aspx
http://www.gasbuddy.com/GB_Mobile_Instructions.aspx
--------------------------------------------------------------

Weather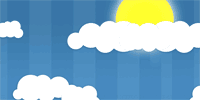 See USA map, click to specific area, no commercials
--------------------------------------------------------------

Traffic Live---
Real Time Traffic Information
You can save up to 20 different routes and check them out with one click,
or type in a new route to learn the traffic live
--------------------------------