Credit Analyst
Norwalk, Ct.
Remote Location Considered

2 Years Min. Experience
Collateral knowledge of over-the-road trucking assets, construction equipment, material handling,
vocational units and machine tools is desired
Call Maria Borges-Lopez: (203) 354-6090 or e-mail
your resume to HumanResources@nmef.com
Please click nmef.com/careers/
for more information
www.nmef.com
Providing small-ticket equipment financing for businesses across the country through our dedicated referral source network

Friday, March 1, 2019


Today's Leasing News Headlines
When is a Company a Broker
or Just a Referral Source?
By Tom McCurnin, Leasing News Legal Editor
New Hires/Promotions in the Leasing Business
and Related Industries
Leasing Industry Ads---Credit Analyst
Work Norwalk, CT or Remote Location Considered
How to Build a Valuable B2B Social Media Presence
FinTech #102 by Alex Vasilakos
Trump is the First Petless President Since the 1800s Chart
By Nial McCarthy Statista.com
The 10 Commandments of Magnetic Managers
By Mel Kleiman, President of Humetrics
Meet Leasing News Advisor
Don Meyerson
LIBOR and "No-Deal" Brexit
By Thédoor Melchers The National Law Review
They Shall Not Grow Old/Alita: Battle Angel
Suspiria/Hold the Dark/Death in Venice
Film/Digital Reviews by Leasing News' Fernando Croce
Rottweiler
Sacramento, California Adopt a Dog
NEFA's National Equipment Finance Summit
List of Exhibitors Updated/March 12 to March 15, 2019
News Briefs---
Square Capital On Pace to Overtake OnDeck
in Small Business Lending
The top frauds of 2018
Federal Trade Commission
You can now sell your home with the click of a mouse
FinTech Group Buys Home/then re-sales them
Walmart teams with Affirm to offer point-of-sale loans
not to put their big-ticket purchases on a credit card
GM hasn't paid US income tax for years;
Ford rarely does. Both get fat refunds. Here's why
Oregon Gov. Kate Brown signs nation's first
statewide rent control law
Broker/Funder/Industry Lists | Features (wrilter's columns)
Top Ten Stories Chosen by Readers | Top Stories last six months
www.leasingcomplaints.com (Be Careful of Doing Business)
www.evergreenleasingnews.org
Leasing News Icon for Android Mobile Device
You May have Missed---
Poem
Sports Brief----
California Nuts Brief---
"Gimme that Wine"
This Day in History
SuDoku
Daily Puzzle
GasBuddy
Weather, USA or specific area
Traffic Live----
######## surrounding the article denotes it is a "press release," it was not written by Leasing News nor has the information been verified. The source noted. When an article is signed by the writer, it is considered a "byline." It reflects the opinion and research of the writer.


Please send a colleague and ask them to subscribe. We are free
Email kitmenkin@leasingnews.org and in subject line: subscribe


[headlines]
--------------------------------------------------------------
When is a Company a Broker
or Just a Referral Source?
By Tom McCurnin
Leasing News Legal Editor
This is the third in the series of Aggregate Lenders. This one does not concern the lender, but the broker. On Monday, the DBO fines an Out of State Monitor 100 Leasing Company $20,000 for making unlicensed loans in California.
- Editor
The California Department of Business Oversight Issues Cease and Refrain Order Against Glendale Referral Service as Unlicensed Broker
In re Zero Parallel DBO December 7, 2018.
Last year, I was taking a deposition of a broker, who during the deposition repeatedly denied being a broker. Yes, he called himself a broker, yes he received customer credit applications, yes he shopped around the deals to various lenders, but he was not a broker—he was a referral source. I chased this guy around the table for twenty minutes over this issue and he made me feel like an idiot, because somehow I didn't understand the fine distinction between a broker and referral source.
In today's case, the California Department of Business Oversight held that so-called referral source operating out of Glendale, California was, in fact a broker. The facts follow.
Zero Parallel is a LLC in Glendale, California. It operates as an online lead generator and lead aggregator for short-term, small-dollar loans across the United States. It collects loan applications online and forwards them to prospective lenders making loans. It collects the borrower's social security number, driver's license number, banking account number, desired loan amount, and other, personally-identifiable information. Zero Parallel then sells the loan applications it collects to the highest-bidding of its lender partners by means of a "ping tree."
A ping tree program is operated by lenders submitting credit criteria on prospective borrowers to Zero Parallel. When Zero Parallel identifies a match, it electronically re-directs the customer to one of Zero Parallel's lenders. In exchange for this referral, Zero Parallel receives a commission.
After receiving some complaints, or perhaps through audits of licensed lenders which paid Zero Parallel commissions, the DBO held that Zero Parallel was in fact a broker which was required to be licensed. The ruling was based on the fact that Zero Parallel received loan applications and credit underwriting documents, such as bank statements, social security numbers, and other information. Thus, as an unlicensed broker, it was violating the law and the DBO issued a cease and refrain order.
The takeaway here is pretty simple. If a person is receiving a loan application from a prospective borrower, that person is a broker. If that person receives compensation for that referral to a lending source, that person is a broker.
I'd like to call up that deponent and send him a copy of this decision.
Zero Parallel Desist and Refrain Order (4 pages)
http://leasingnews.org/PDF/zero_parallel2019.pdf
Tom McCurnin is a partner at Barton, Klugman & Oetting in Los Angeles, California.
Tom McCurnin
Barton, Klugman & Oetting
350 South Grand Ave.
Suite 2200
Los Angeles, CA 90071
Direct Phone: (213) 617-6129
Cell (213) 268-8291
Email: tmccurnin@bkolaw.com
Visit our web site at www.bkolaw.com
Previous Tom McCurnin Articles:
http://www.leasingnews.org
Previous Tom McCurnin Articles:
http://www.leasingnews.org/Conscious-Top%20Stories/leasing_cases.html


[headlines]
--------------------------------------------------------------
New Hires/Promotions in the Leasing Business
and Related Industries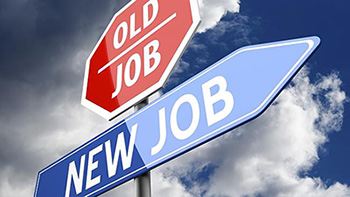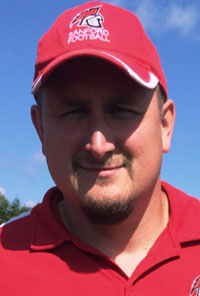 Shaun Buswell was promoted to Vice President, Portfolio Servicing, Alliance Funding Group, Portsmouth, New Hampshire. He joined the firm January, 2019, as Collection Manager. Previously, he was at Direct Capital (now CIT Bank), starting September, 2014, as Manager, Assets and Risk; promoted August, 2017, AVP Collections and Recovery; Senior Manager, Client Services, Equipment Engine Financial Services Company, LLC (February, 2010 - August, 2014); Senior Asset & Recovery Manager/Appraiser, Direct Capital Corp. (June, 2004 - February, 2010); Sr. Commercial Collector, The CSS Companies (April, 1997 June, 2004). Community Service: Volunteer: Youth Basketball and Football Coach, Board Member SSYAA (September, 2010 - November, 2017). Education: University of New Hampshire (1999 - 2001). Hesser College (1999 - 2000). https://www.linkedin.com/in/shaun-buswell-a62b0a5/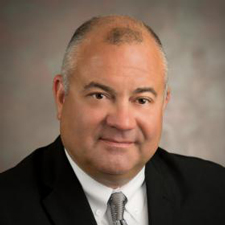 Michael Coon was hired as Senior Business Development and Capital Markets Officer, Hanmi Bank, Los Angeles, California. Previously, he was Chief Commercial Officer, North Star Leasing Company (September, 2018 - December, 2018); Vice President, Syndications Manager, Amur Equipment Finance (September, 2015 - September, 2018); Vice President LCA Financial LLC (October, 2013 - August, 2015); Vice President, Equipment Finance and Leasing Division, TAB Bank (October, 2011 - July, 2013); Vice-President, Orion First Financial, LLC (February, 2011 - September, 2011), Managing Member, Aurora Management Group, LLC (January, 2010 - January, 2011), Executive Vice-President, Enterprise Funding Group, LLC, January, 2011 - December, 2009), Vice-President, Business Development, Enterprise Capital Corp. (February, 1996 - December, 2000), Retail Loan Business Development Officer, FMB, First Michigan Bank (April, 1993 - February, 1996). Community Service: Volunteer, Member, Fraternal Order of the Police Lodge #97 (January, 2010 - Present. Education: Central Michigan University BSBA, Finance and Marketing (1986 – 1988). https://www.linkedin.com/in/michael-coon-7b638023/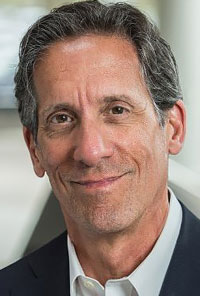 Vincent Faino was hired as Vice President, Northeast Area Manager US Bank, Capital Equipment Group, Philadelphia, Pennsylvania. Previously, he was Vice President, Sales, Celtic Commercial Finance; Vice President, Director of Sales at TimePayment Corp (February, 2015 - December, 2015); Senior Vice President of Sales, LEAF Commercial Capital, Inc. (December, 2011 – October, 2014); Senior Vice President Global, Business Development, CIT Vendor Finance (October, 2010 – December, 2011); President Vendor Finance, Textron Financial (December, 2007 – February, 2010); Executive Vice President, CIT (2007 – 2008); Executive Vice President, Citigroup (2001 – 2007); President, American Equipment Leasing (1997 – 2001), Education: Saint Joseph's University, MBA, Business (1992 – 1993).
https://www.linkedin.com/in/vincent-faino-8b90999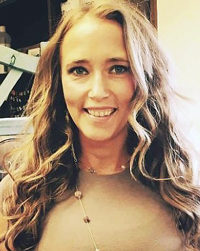 Marie Graunke was hired as Vice President of Sales, Zena Financial Services, LLC, Chula Vista, California. Previously, she was at Trust Capital, starting in 2017 as Customer Relations Manager; promoted October, 2017, Funding Manager. Prior, she was Jr. Loan Underwriter, HomeTown Lending Partners, LLC (February, 2017 - October, 2017); Life Insurance Agent, America Benefit, LLC (February, 2017 - May, 2017); General Manager, Hawaiian Style Cafe Hilo (February, 2012 - April, 2016). Education: Columbia College, Chicago. 6 years of college, Banking, Corporate, Finance, and Securities Law. Volunteer at Hospital.
https://www.linkedin.com/in/marie-graunke-97622836/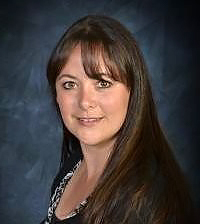 Jessica Hamilton was promoted to Commercial Account Manager, Royal Bank of Canada, Toronto, Canada. She joined the firm September, 2006, as Equipment Finance Specialist; promoted October, 2008, Documentation Manager. Previously, she was Associate Lease Manager, RBC Leasing (January, 2010 - June, 2012); Sr. Documentation Specialist, ABN AMRO Lease (September, 2006 - October, 2008); Documentation Specialist, GE Capital (September, 2005 - September, 2006). She started out as Credit Analyst, Wells Fargo, July, 1999; promoted Funding Analyst, September, 2001; promoted Exception Analyst, September, 2004. https://www.linkedin.com/in/jessica-hamilton-53420633/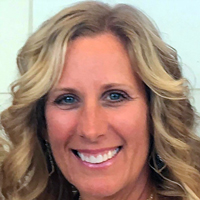 Denise Hadley was hired as Account Executive, Midwest Division, Vend Lease Company, Inc., Baltimore, Maryland. She is based in Louisville, Kentucky. President, Community Leasing Associates (June, 2004 - January, 2019); Sales Representative, The Leasing Group (February, 2000 May, 2004). Education: Indiana University, Southeast. Finance (1986 - 1994). Floyd Central High School, General, Business, English (1980 - 1986). https://www.linkedin.com/in/denise-hadley-93617219/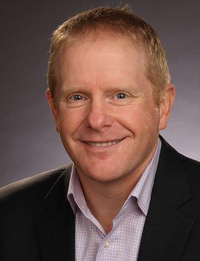 Terey Jennings, CLFP, was promoted to President, Financial Pacific Leasing, Federal Way, Washington, a subsidiary of Umpqua Bank. He joined the firm in 1986. He is active in a number of equipment leasing associations and is a past president of the United Association of Equipment Leasing. He serves on the Pierce County Board of Directors of Junior Achievement of Washington. He is a Certified Leasing & Finance Professional since 1998. https://www.linkedin.com/in/terey-jennings-80b50222/
Brian Litt was hired as Business Development Officer, JB&B Capital, Alpharetta, Georgia. Previously, he was Business Development Officer, Pinnacle Capital (January, 2010 - December, 2018). https://www.linkedin.com/in/brian-litt-1709299/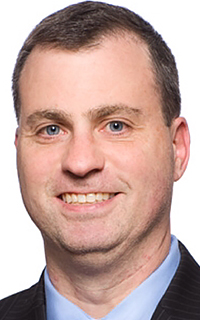 Eric Miller was promoted to Managing Director & Group Head, Capital Equipment Finance, Logistics Finance & Franchise Finance, CIT Bank, New York, New York. He joined the firm May, 2015, as Managing Director & Group Head, Capital Equipment Finance. Previously, he was at GE Capital, Corporate Finance, starting January, 2003, Vice President, Senior Account Executive; promoted February, 2005, Managing Director, Region Sales Leader. Prior, AVP, Account Executive, Wells Fargo (January, 2001 - February, 2003). Education: University at Albany, SUNY (1992 - 1996). https://www.linkedin.com/in/e-miller/


Jim Noel was hired as National Sales Director, Marlin Business Services, Mt. Laurel, New Jersey. Previously, he was Financial Specialist, Philips Medical Capital (April, 2015 - February, 2019); Vice President of Sales, Navitas Lease Corp. (August, 2013 - April, 2015). He first joined Marlin Business Services Corp August, 2000, as Account Executive; promoted, August, 2007, Director of Project Management & Syndication; promoted, January, 2005, Director of Sales; promoted March, 2013, Assistant Vice President. Prior, he was Senior Account Executive, Advanta Leasing (April, 1998 - July, 2000). Education: La Sale University, Bachelor, Finance (1986 - 1999). Activities and Societies: Phi Kappa Theta.
https://www.linkedin.com/feed/update/urn:li:activity:6506152482715037696/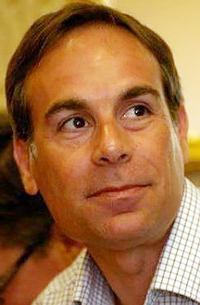 John Sparta was promoted to President, Healthcare and Clean Technology, Global Business Unit, DLL, West Chester, Pennsylvania. He re-joined the firm October, 2016, VP, Healthcare and Clean Technology Americas. Previously, he was at Philips Medical Capital, starting September, 2011, as Vice President Global Business Development; promoted, January, 2013, Managing Director. Prior he was at De Lage Landen (now DLL), starting September, 2003, Director Program Management; promoted February, 2006, Vice President, Sales; promoted March, 2007, General Manager. Education: Cabrini University, BS, Business Administration (1987 - 1991). Devon Preparatory School (1984 - 1987).
https://www.linkedin.com/in/john-sparta-78094b9/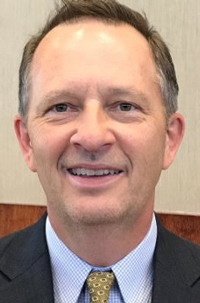 Kirk Stone was hired as Senior Vice President, Commercial Laundry Division, United Financial Corporation, West Des Moines, Iowa. Previously, he was at Eastern Funding, LLC, as Loan Officer, starting June, 2017; Vice President, Vendor Group, US Capital Corporation (February, 2007 - May, 2017). Education: American Institute of Business (1976 -1978).
https://www.linkedin.com/in/kirk-stone-085464b/
Lisa Thomason promoted to lead Wells Fargo Equipment Finance Operation Team. She is based in Moberly, Maryland. She joined the firm March, 2016, with her previous position as Business Process & Integration Leader. Previously, she was at GE Capital, starting July, 2004 as Contracts Team Leader; promoted March, 1999, Business Process & Integration Leader; promoted, June, 2009, Project/Process Coordinator. Education: Columbia College, Bachelor of Science, Management, Marketing (1996 - 1998). https://www.linkedin.com/in/lisa-thomason-43952a12/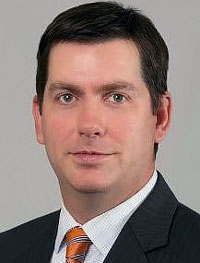 Eric Thompson was hired as Senior Vice President/Credit Manager, Equipment Finance, TriState Capital, Pittsburgh, Pennsylvania. He is based in Towson, Maryland. Previously, he was SVP, Credit Officer, MB Financial Bank. Prior, he was at Sun Trust Equipment Finance & Leasing, starting October, 2008 as Credit Portfolio Manager, promoted July, 2011, Portfolio Manager, Middle Market Banking. He worked as Middle Market and Business Banking Credit Analysis at M&T Bank (August, 2003 - October, 2008); Regional Credit Manager, Aerotek (1999 - 2001). Education: University of Maryland, BS, Finance (1992 - 1996). University of Pittsburgh Katz Graduate School of Business, MBA, Finance (2001 - 2002).
https://www.linkedin.com/in/eric-thompson-16476426/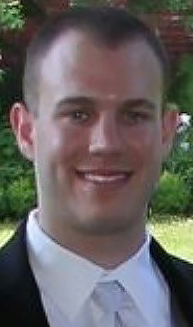 David Trost was promoted to Vice President, Analytics and Partnerships, Mintaka Financial Gig Harbor, Washington. He joined the firm June, 2018, as Relationship Manager. Previously, he was at LeaseQ, starting October, 2015, Associate Director of Business Development; promoted May, 2016, Director, Transportation Finance. Prior, he was Business Development, Kaseya (June, 2015 - September, 2015); Officer (Ensign), US Navy (June, 2013 - June, 2015); Prep Cook, Sandrine's Bistro (June, 2004 - July, 2008). Community Service: Volunteer, Adopt-A-Block (August, 2009 - April, 2012). Education: University of Pittsburg, Bachelor's Degree, Economics, Cum Laude (2009 - 2013). Activities and Societies: Steel City NROTC. Battalion Logistics Officer, Steel City NROTC Unit Carnegie Mellon University, March, 2012; Company Commander, January, 2013). Barrington High School (2005 - 2009). Activities and Societies: Founder & Vice President, Outdoors Club, Lacrosse, Football, Latin Club. https://www.linkedin.com/in/trostdc/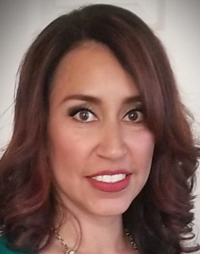 Ericka (Ericka Hernandez) Vargas was hired as Account Manager, Midland Equipment Finance, Clayton, Missouri. She is based in the San Francisco Bay Area. Previously, she was CBG LMO Documentation Review Analyst, AVP, Bank of the West (July, 2004 - February, 2019: Field Radio Operator, United States Marin Corps (May, 1998 - June, 2003). https://www.linkedin.com/in/ericka-vargas-3738b3174/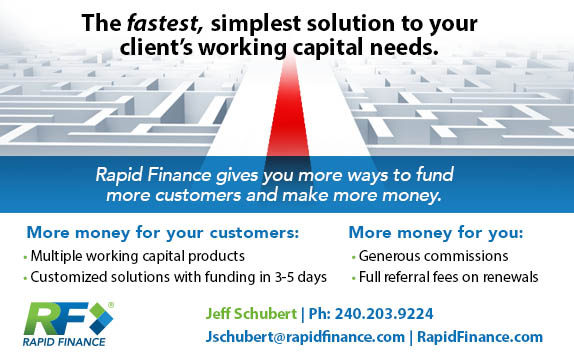 [headlines]
--------------------------------------------------------------
Leasing Industry Help Wanted

Credit Analyst
Norwalk, Ct.
Remote Location Considered

2 Years Min. Experience
Collateral knowledge of over-the-road trucking assets, construction equipment, material handling,
vocational units and machine tools is desired
Call Maria Borges-Lopez: (203) 354-6090 or e-mail
your resume to HumanResources@nmef.com
Please click nmef.com/careers/
for more information
www.nmef.com
Providing small-ticket equipment financing for businesses across the country through our dedicated referral source network

[headlines]
--------------------------------------------------------------
How to Build a Valuable B2B Social Media Presence
FinTech #102 by Alex Vasilakos
It can be difficult to know how to navigate the ever-evolving world of social media and how you can best use it to your advantage as a business. Algorithms are constantly changing, as are the trends in usage. How do you choose which networks are the most effective for your marketing focus? After you pick a platform, how do you decide what to post and when?

As overwhelming as it can sound, social media marketing isn't rocket science. While there are rights and wrongs in the social stratosphere that is the internet, you have a few different options to find the perfect combination of networks and strategy that fits your company and potential clientele without being stuck in a proverbial box. You aren't limited to one method of communication or required to use it in the same exact way as anyone else.

With that being said, you do want to make sure you have an actual plan. Don't just wing it! The best marketing intentions will fall flat if you just start posting whatever comes to mind wherever you happen to land. Here are some ideas to get you started.
Begin With the End in Mind
Before you post a single thing, stop and think about what exactly your goals are for your social media presence. Ask yourself some questions about your intentions and the type of content you hope to share. The answers can help you decide what direction to go in and whether the posts you are creating actually produce the desired results.
Are you just hoping to communicate with your existing market or branch out?
Do you want to create an authentic, human connection with viewers through your posts by creating content that feels down to earth and relatable?
Are you simply trying to get your company in front of more clients for sales leads?
Do you think social media can help you present a reliable, trustworthy image?
Don't Try to Be Everywhere at Once
Once you know what your destination is, you can begin thinking about how you want to get there. Different platforms have their strengths and weaknesses depending on your particular needs. If you are trying to share a product rather than a service, image-based websites such as Instagram or Pinterest may be more fitting for your dynamic for their widespread reach, while Facebook and Twitter are better for managing a large number of repeat followers who can keep up with your numerous posts in one place with ease, helping you build some credibility.

Don't try to take on too much. Pick just a few networks and really invest in your marketing strategy for those specific niches instead of trying to spread yourself too thin, especially if you don't have an employee to handle all of the social media content. If it's a little overwhelming to make some of those choices just yet, try starting with LinkedIn to create professional relationships with similar companies and current clients; these connections will produce more potential leads with related individuals and businesses. Then you can begin to cultivate your presence on other platforms.
Be Mindful of What You Post
Keep your content related to your marketing strategy goals. Don't stray into areas that could offend potential clients, such as politics and religion, unless your business specifically caters to those industries. Try to keep personal preferences out of it so your followers don't base their opinion of your company on something completely unrelated.

Instead, focus on building connections based on these guidelines, keeping your content valuable and not spamming your clients with excessive posts that come across as inauthentic.
80% of your posts should be informative or engaging
Link to outside content from other sources in your industry
Seek to educate viewers on concepts within your field
Share helpful information for clients not related to your brand
20% of your posts, at maximum, should be promotional
The ideal is to build strong relationships with your followers.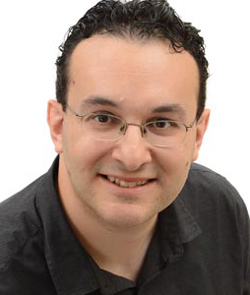 Alex Vasilakos
Director of Marketing
The Finance Marketing Group
Alex@financemarketing.com
Office: 518-591-4645x102 / Fax: 518-677-1071
90 State Street, Suite 1500, Albany, NY 12207
Currently, Alex works exclusively with financial services companies but his depth of knowledge and experience can help design and implement long-reaching strategies for businesses across all industries.
Previous Financial Technology Articles
http://www.leasingnews.org/Conscious-Top%20Stories/fintech.html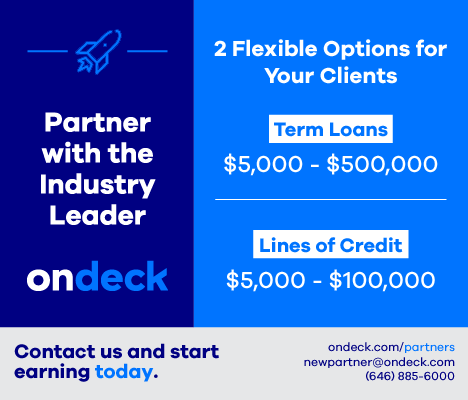 [headlines]
--------------------------------------------------------------
Some people love dogs but others aren't really fans of them. It appears that President Trump falls into the latter category and he has come under consistent pressure to adopt a furry companion since he took office. When quizzed on the matter this week, he told rallygoers it would feel "phony" to have a dog and that "while he wouldn't mind having one, he wouldn't have the time." Trump is the first U.S. president in over a century without an official dog.
U.S. presidents have always loved dogs and down through the years, they have kept all sorts of pets, according to a list maintained by the Presidential Pet Museum. They ranged from George Washington's many horses to the alligator Marquis de Lafayette gifted John Quincy Adams. Apparently, the gator lived in a White House bathroom, terrifying some of the guests. The following infographic provides a rough history of White House pets by president since 1789.
It isn't always possible to cite the exact number of animals. For example, more obscure presidents kept songbirds and it has become too difficult to gauge exactly how many there were. Another example is President Woodrow Wilson's sheep that grazed on the White House lawn. It is known that the sheep existed (there are photos to prove it) but it remains unknown exactly how many animals there were.
By Niall McCarthy, Statista.com
https://www.statista.com/chart/17003/estimated-number-of-white-house-pets-by-president/
[headlines]
--------------------------------------------------------------
The 10 Commandments of Magnetic Managers...
By Mel Kleiman, President of Humetrics http://humetrics.com/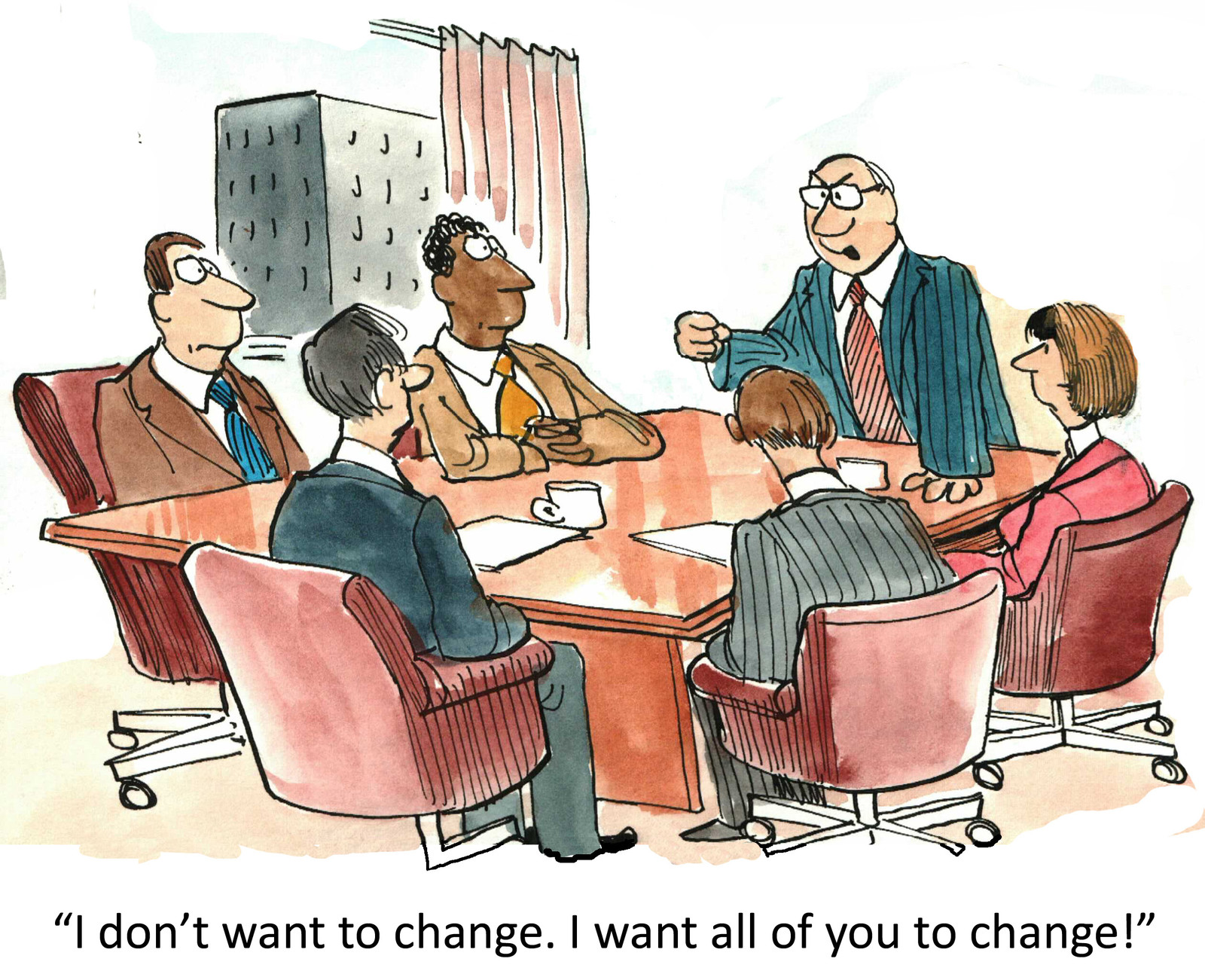 Thou shalt only allow A-Players on your team. The number one reason A-Players quit is because they don't want to play with or cover for C-Players.
Thou shalt manage and communicate with your people the way they prefer. Does that employee like to work independently or on a team? Need face-to-face communications or will email do? Find out what makes them tick so they can perform at their best.
Thou shalt not fail to be generous with recognition. Frequently recognize employees for their efforts, accomplishments, and achievements. This meets their need for feeling valued and rewarded and does wonders for employee retention.
Thou shalt communicate clearly. If you don't tell them what's going on, they'll make something up. Be transparent and communicate frequently so all are in-the-know and aligned.
Though shalt insist on accountability. Great managers hold themselves as well as their employees accountable to meet goals and exceed expectations.
Thou shalt fail fast, learn fast, and fix fast. Learn from failure and celebrate success. As we say, Sometimes you win, sometimes you learn.- Failure is not the opposite of success; it is on the road to it. Fail fast, then improve, and you will ultimately succeed.
Thou shalt never settle for mediocrity. Set expectations and challenge employees to reach their highest potential.
Thou shalt teach your people how to manage you. Do you have an open door policy or prefer scheduled meetings? Let your people know so you work at your optimal level too.
Thou shalt be a mentor. Schedule frequent one-to-one meetings with employees to ensure you provide the necessary guidance and resources they need to be sccessful.
Thou shalt remember to make work fun. No one leaves the party when they're having fun.
The article appeared in www.credittoday.com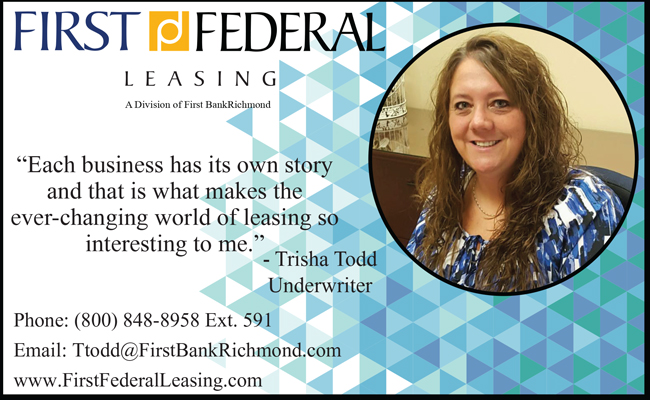 [headlines]
--------------------------------------------------------------
Leasing News Advisor
Don Meyerson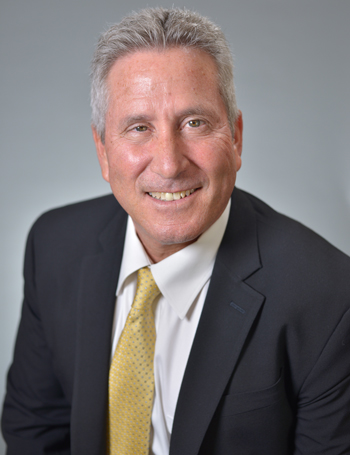 Don Myerson
President
BSB Leasing, Inc.
7921 Southpark Plaza, Suite 208
Littleton, Colorado 80120
dmyerson@bsbleasing.com
800-945-3372 Ext. 336
Don Myerson is the President and founder of BSB Leasing, Inc., and brings over 35 years of industry experience. BSB Leasing, Inc. headquartered in Denver, Colorado was started in 1982 as a broker shop. It was acquired by UniCapital Corporation in 1998 and re-acquired by Myerson and his management team in 2000.
In addition to his role at BSB Leasing, Inc. Mr. Myerson is a Managing Member and co-founder of Mintaka Financial, LLC, a small ticket funding source based in Gig Harbor, Washington, a co­founder and Board Member for Orion First Financial, LLC a loan and leasing servicing company which provides underwriting, contract servicing and collection services to banks and independent financial institutions.
Don and his wife Dolly and 4 kids split their time between the island of Kauai and the mountains of Colorado. Passions include family travel, and camping and hiking all over the world.
[headlines]
--------------------------------------------------------------
LIBOR and "No-Deal" Brexit
By Thédoor Melchers The National Law Review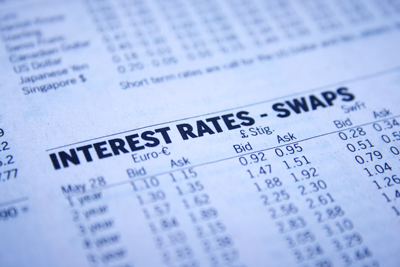 One of the consequences of a "no-deal" Brexit would be that the United Kingdom would no longer have access to the European financial market. This would affect LIBOR as a trusted and widely used benchmark.
LIBOR vs. EURIBOR
Currently, two relevant benchmarks exist in the European Union: LIBOR and EURIBOR. LIBOR stands for "London Interbank Offered Rate" and is a benchmark that is used for – among other things – loans based on Loan Market Association documentation. LIBOR is made available in five different currencies: U.S. dollar, British pound, Japanese yen, Swiss franc, and euro. EURIBOR stands for "Euro Interbank Offered Rate" and is, simply put, the interest rate at which European banks lend money to each other. EURIBOR is only available in euros. Both benchmarks are determined daily, but while LIBOR focuses on the London banking system, EURIBOR takes into account the entire European Union.

Developments around LIBOR
LIBOR has been the subject of increased scrutiny after it emerged that certain banks had manipulated LIBOR rates. Furthermore, insufficient activity in the unsecured interbank market raised questions about the sustainability of the LIBOR benchmark. Closely related to these developments is the new EU Benchmarks Regulation (EU) nr. 2016/11 and the development of a new secured overnight interest rate by the European Central Bank (ECB). The Benchmarks Regulation went into effect on 1 January 2018 and includes a two-year transitional period. The new interest rate for the euro will be based on data already available to the Eurosystem and is anticipated to be finalized before 2020.
The Future of LIBOR
Andrew Bailey, chief executive of the UK Financial Conduct Authority (FCA), has spoken to all current panel banks about agreeing voluntarily to sustain LIBOR until the end of 2021. However, a "no-deal" Brexit most likely will cause LIBOR to lose its authorized benchmark status in the European Union. This would leave nine months for the reference rate's administrator to reapply as a third-country provider. Thus, even if LIBOR survives until 2020, a no-deal Brexit could come with enormous risks.
Takeaway
Market participants may wish to review and consider the amendment and waivers provision in loan agreements being concluded now, taking into account a possible "no-deal" Brexit and the development of the new overnight interest rate by the ECB. Furthermore, lenders should closely review the requirements posed by the Benchmarks Regulation to ensure they are compliant with its provisions.
Lotte Kuhn contributed to this article, and she is not admitted to the practice of law.
Thédoor Melchers
Thédoor Melchers is a lawyer and business advisor with experience in public and private mergers and acquisitions, joint ventures, private equity, venture capital, restructurings, nationally and internationally. His clients include private equity funds, family offices, technology companies, large corporates and institutions in the financial world. Thédoor has particular experience in cross-border transactional work and setting up international joint ventures for large multinationals.
Thédoor's clients include national and international listed and privately held...
melcherst@gtlaw.com
+31 (0) 20.301.7325
www.gtlaw.com/en/

[headlines]
--------------------------------------------------------------
Fernando's View
By Fernando F. Croce
A unique documentary ("They Shall Not Grow Old") and engaging action ("Alita: Battle Angel") come to theater, while DVD releases offer stylish horror ("Suspiria"), an atmospheric thriller ("Hold the Dark"), and a sumptuous drama ("Death in Venice").
In theaters: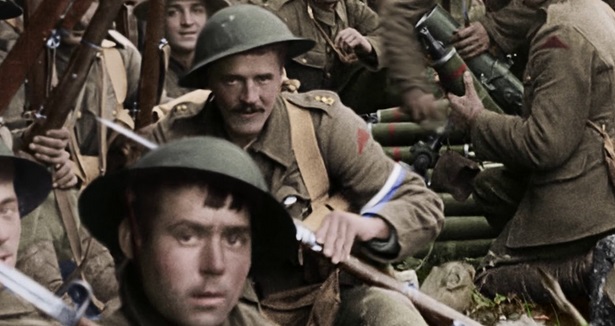 They Shall Not Grow Old (Fathom Events): Taking a break from otherworldly fantasies without ditching his fascination with cinematic wizardry, director Peter Jackson ("Lord of the Rings") tackles one of his most unique and critically acclaimed projects. Working from hundreds of hours of archival footage for a documentary celebration of World War One, he has created a remarkably immersive vision of people in combat. Rather than settling for a study of the past, Jackson aims for immediacy by restoring faded images and interviews and weaving them into a present-tense mosaic. Life and death for British soldiers in the trenches amid barbed wire and mustard gas is harrowingly and movingly evoked, creating a link of identification between modern audiences and people gone but not forgotten. The results are profoundly ambitious and urgent.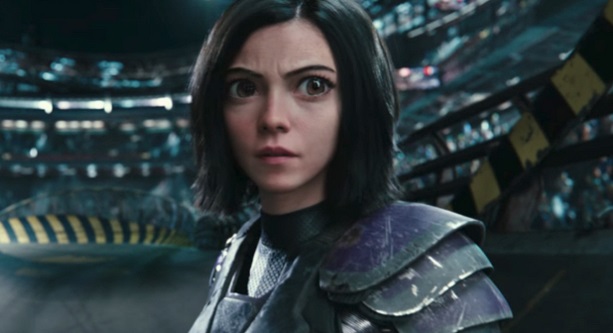 Alita: Battle Angel (Twentieth-Century Fox): Robert Rodriguez ("Sin City") directs this visually dynamic live-action version of a popular Japanese, from a screenplay by the "Terminator" mastermind himself, James Cameron. Set in the distant future, it centers on Alita (Rosa Salazar), a cyborg who's found in a junk heap and fixed by Dr. Ido (Christoph Waltz). Suffering from memory loss, she struggles to piece together her past identity while commuting between earthbound Iron City and the hovering metropolis of Zalem. A wondrous mix of human and robotic parts, the heroine is perpetually on the run from a slew of characters interested in using her technology for nefarious use—most notably Vector (Mahershala Ali), who has eyes on a brutal sport. Fleet and eye-popping, this is an engaging action fantasy.

Nextflix: A restless experimenter, Serbian director Dusan Makavejev (1932-2019) blended cinematic inquiry with impish humor and sensuality. So check out Netflix for his art-house hits, which include "Man is Not a Bird" (1965), "Love Affair: Or the Case of the Missing Switchboard Operator" (1967), "W.R.: Mysteries of the Organism" (1971) and "Sweet Movie" (1974).
On DVD: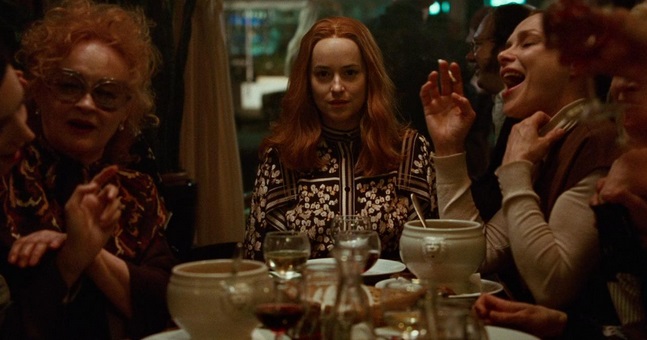 Suspiria (Amazon): Following the Oscar-winning "Call Me by Your Name," director Luca Guadagnino shifts gears from romance to horror with this intense and ambitious remake of Dario Argento's celebrated 1977 shocker of the same name. Set in Berlin in the 1970s, the dread-filled story evokes a landscape brimming with dark secrets and malevolent magic. Into this stage strolls Susie (Dakota Johnson), a young American dancer who arrives to audition at the ballet school run by Madame Blanc (Tilda Swinton). While Susie prepares for the great production, the city is shaken by gruesome acts that hint at the school's evil roots, namely involving witchcraft. Trading the original's bold palette and assaultive music for a more grave, realistic approach, Guadagnino serves up his own cauldron of foreboding cinematic style.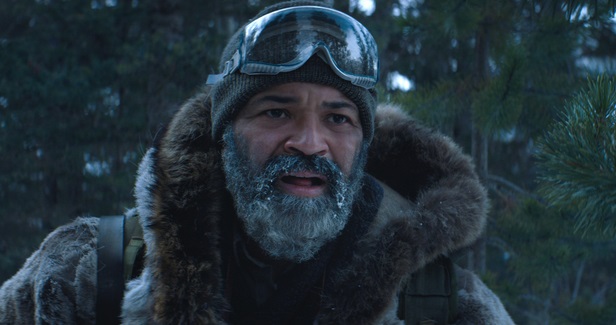 Hold the Dark (Netflix): After mining brutal claustrophobic tension in "Green Room," director Jeremy Saulnier sets out into the great outdoors with this evocative adventure, set in harsh North Alaska. In an area often threatened by wolves, young Medora (Riley Keough) calls nature writer Russell (Jeffrey Wright) in hopes of tracking down the lupine creatures who took off with her son. What begins as a search for animals gradually deepens into a study of the whole community itself—including Medora's husband (Alexander Skarsgard) and a local lawman (James Badge Dale). Could an unsettling secret be even more dangerous than the wolves? Closer to a leisurely Western than to Saulnier's previous hair-trigger thrillers, the film weaves a strong atmosphere of menace that builds to its icy conclusion.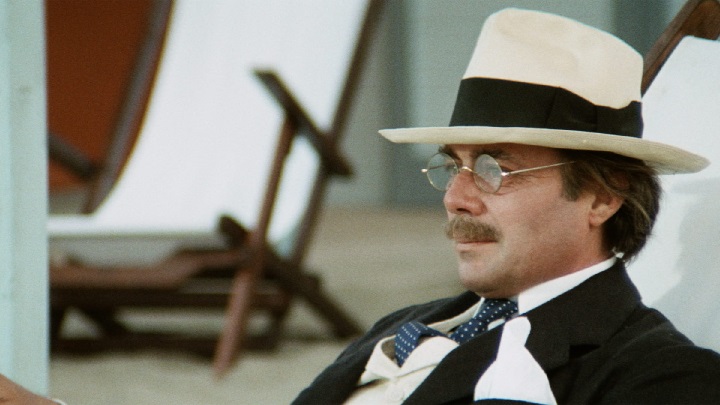 Death in Venice (Criterion): The rot of beauty and the beauty of rot were constant themes for the great Italian director Luchino Visconti ("The Leopard"), and few of his pictures better illustrate them than this visually opulent adaptation of Thomas Mann's classic novel. Dirk Bogarde plays Gustav, an ailing German composer who hopes to get away from creative and emotional stasis by traveling to Venice. While visiting the city's monuments, he sees and becomes obsessed with a boy (Bjorn Andressen) who in his eyes embodies the artistic muse. As Gustav's health worsens, however, the youth seems closer to an angel of death. Though not for every taste, Visconti's languid, sumptuous approach casts a heavy spell on the viewer, a journey of moments suspended between the grotesque and the sublime.
[headlines]
--------------------------------------------------------------
Rottweiler
Sacramento, California Adopt a Dog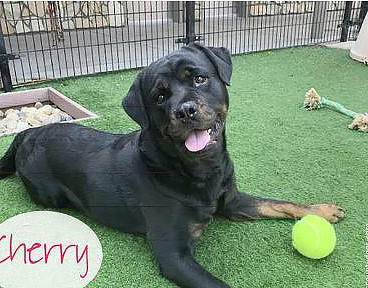 Cherry
ID @A755607
Shelter staff named me CHERRY.
I am a spayed female, black Rottweiler.
The shelter staff think I am about 2 years and 1 month old.
I weigh approximately 90.00 pounds.
I have been at the shelter since Jan 18, 2019.
Shelter Staff made the following comments about this animal:
Visit Cherry's webpage http://saccountydogs.com/2019/02/04/cherry-5/ for more photos and more!
Animal ID#: A755607
Dog Name: Cherry
Dog Sex: Female
Approximate Age: 2 years
A Little About Me: I am a bouncy playful girl who is not a fan of a kennel life one bit. Once I choose my people they become my favorite ever and I love being with them. I am a bouncy girl and I do love to give hugs, probably not the best quality with my size but sometimes I just can't help myself sometimes. My most favorite thing ever when you are my person is to roll over for belly for rubs, they are the best ever! Want a gorgeous belly rub loving gal, then schedule an appointment to meet me today!
I participate in shelter playgroups with: Gentle and light play dogs
Walk Rating: Working on loose leash walking and check-in reminders
Snuggle Rating: I snuggle once I get to know you
Type of Learner: Is ready and eager to learn
Energy Level : Medium energy blend, needs some play prior to relaxation
Manner Level: I can be shy when meeting new people but warm up quickly
My motivation is: Treat motivated
Known Skills: Sit, Watch Me
Personality: Middle of the road, play and snuggle both work, goes with the flow
SSPA offers adoption counseling via email for large-breed dogs at sacramentocountydogs@gmail.com. To learn more, visit our adoption page, and to get started, fill out our adoption application and email it to us. Also, be sure to like us on Facebook!
For more information about this animal, call:
Sacramento County Animal Care and Regulation at (916) 368-7387
Ask for information about animal ID number A755607
Extremely overcrowded Sacramento, California Bradshaw
shelter waives adoption fees for spayed, neutered dogs
https://www.sacbee.com/entertainment/living/pets/article226869179.html
Adopt a Pet
http://www.adoptapet.com/
[headlines]
--------------------------------------------------------------
NEFA's National Equipment Finance Summit
- List of Exhibitors Updated March 12 to March 15, 2019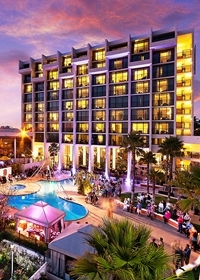 Newport Beach Marriott Hotel & Spa
900 Newport Center Drive
Newport Beach, California 92660
In less than two weeks, over 300+ Equipment Finance Professionals will be networking, participating in top-notch education sessions, doing business and having fun in Newport Beach, California.
Top-Notch Education at NEFA's Finance Summit

• Attracting and Retaining Great Talent - Focus on Millennials
• Fraud in the Digital Age
• Regulatory Update - California and Beyond
• Economic Update - Where We Are and What to Look For
• Everyday AI: How to Apply AI to Free up Time and Improve
Productivity Today
• The Power of Digital Marketing & Social Media
• Contract Enforcement: What to Do (Before and After) The
Customer Goes Dark
• Exceptional Customer Service – Wisdom from a Lessor and Service
Provider
• What's the Future? An Exploration of Emerging Technology and
What it Means for Equipment Finance
• FASB Changes – Evaluating Credit Under the New Lease
Accounting Standard
• How Creditors Should Deal with Bankruptcy
• Envisioning New Models - Breaking the Mold in Equipment Finance
• How to Increase Enterprise Value
2019 National Equipment Finance Summit Exhibitors
4 Hour Funding
AMUR Equipment Finance
Arboretum Commercial Finance
Ascentium Capital LLC
AvTech Capital
Baystone Government Finance
Boston Financial & Equity Corporation
Bryn Mawr Funding
Channel Partners Capital
CLFP Foundation
Cloud Lending, a Q2 Company
Commercial Funding Partners
Constellation Financing Systems Inc.
Copernicus
Dakota Financial, LLC
Dedicated Funding, LLC
ECS Financial Services, Inc.
Entegra Capital LLC
Equipment Finance Advisor
Financial Pacific Leasing, Inc.
FirstLease, Inc.
Fleet Evaluator
Great American Insurance
Hanmi Bank
instaCOVER, LLC
International Decision Systems
LTi Technology Solutions
Macquarie Corporate & Asset Finance
Marlin Business Bank
MB Financial Paying Agent
Navitas Credit Corp
NEBB Institute, LLC
Neumann Finance
NFS Leasing, Inc.
North Mill Equipment Finance, LLC
Orange Commercial Credit
Pawnee Leasing Corporation
Providence Equipment Finance dba of Providence Bank & Trust
Quality Leasing Co., Inc.
Quiktrak, Inc.
RapidAdvance
RTR Services, Inc.
Sterling National Bank
Tamarack
TAO Solutions
TradeRiver USA, Inc.
TURBO-Lease
Registration:
https://www.nefassociation.org/page/19SumPrice
[headlines]
--------------------------------------------------------------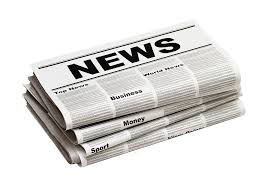 News Briefs----
Square Capital On Pace to Overtake OnDeck
in Small Business Lending
https://debanked.com/2019/02/square-capital-on-pace-to-overtake-ondeck-in-small-business-lending
The top frauds of 2018
Federal Trade Commission
https://www.consumer.ftc.gov/blog/2019/02/top-frauds-2018?utm_source=govdelivery
You can now sell your home with the click of a mouse.
FinTech Group Buys Home/then re-sales them
https://www.sacbee.com/news/business/real-estate-news/article226365020.html
Walmart teams with Affirm to offer point-of-sale loans
not to put their big-ticket purchases on a credit card
https://www.americanbanker.com/news/walmart-teams-with-affirm-to-offer-point-of-sale-loans
GM hasn't paid US income tax for years;
Ford rarely does. Both get fat refunds. Here's why
https://finance.yahoo.com/news/gm-hasn-apos-t-paid-171125830.html
Oregon Gov. Kate Brown signs nation's first
statewide rent control law
https://www.oregonlive.com/politics/2019/02/oregon-gov-kate-brown-signs-nations-first-statewide-rent-control-law.html



[headlines]
--------------------------------------------------------------


You May Have Missed---
What's Putting a Damper on New Home Sales?
Fifth Consecutive Month Single New Family Homes Decline
https://themreport.com/daily-dose/02-27-2019/whats-putting-a-damper-on-new-home-sales
[headlines]
--------------------------------------------------------------
The March wind roars
Like a lion in the sky,
And makes us shiver
As he passes by.
When winds are soft,
And the days are warm and clear,
Just like a gentle lamb,
Then spring is here.
- Author Unknown


[headlines]
--------------------------------------------------------------

Sports Briefs---

Wait continues for Oakland Raiders fans; Coliseum vote delayed
https://www.mercurynews.com/2019/02/28/wait-afraid-so-oakland-raider-fans-stadium-vote-delayed/
[headlines]
--------------------------------------------------------------


California Nuts Briefs---
500 years: That's how long it could take some
San Francisco Bay Area cities to meet housing goals
https://www.mercurynews.com/2019/02/28/report-cities-woefully-behind-state-housing-targets/
Almost $1 billion in San Diego area base construction
could be on chopping block to fund border wall
https://www.sandiegouniontribune.com/military/sd-me-trump-military-projects-20190227-story.html
Sierra Nevada snowpack through February fifth largest in 40 years
https://www.eastbaytimes.com/2019/02/28/sierra-nevada-snowpack-through-february-fifth-largest-in-40-years/

[headlines]
--------------------------------------------------------------



"Gimme that Wine"

http://www.youtube.com/watch?v=EJnQoi8DSE8
Napa winetech firm Emetry buys DTCguru software business
from Napa's ZAM Apps
https://www.northbaybusinessjournal.com/northbay/napacounty/9335872-181/napa-emetry-wine-dtc-software?artslide=1
Excess California coastal wine, grapes open new-
brand opportunities, heighten marketing expense
https://www.northbaybusinessjournal.com/industrynews/wineindustry/9285690-181/wine-grapes-banking-finance
Old Vines That Still Make Great Wine
https://news.wine.co.za/News.aspx?NEWSID=34308&CLIENTID=&SPOTLIGHTID=


Free Wine App
https://www.nataliemaclean.com/mobileapp/

Wine Prices by vintage
http://www.winezap.com
http://www.wine-searcher.com/
US/International Wine Events
http://www.localwineevents.com/
Leasing News Wine & Spirits Page
http://two.leasingnews.org/Recommendations/wnensprts.htm
[headlines]
----------------------------------------------------------------
This Day in History

1493 - Martin Alonzo Pinzon (1440-1493), Spanish shipbuilder and navigator and co-owner of the Nina and the Pinta, accompanied Christopher Columbus on his first voyage, as commander of the Pinta. Storms separated the ships on their return voyage, and the Pinta first touched land at Bayona, Spain on this day in 1493, where Pinzon gave Europe its first news of the discovery of the New World, before Columbus's landing at Palos.
1624 - Edward Winslow, governor of the Plymouth Colony in Massachusetts, received cattle imported from Dover, England. Cows, were raised principally for their hides; secondly, for meat; and only very incidentally for their milk.
1633 – Samuel de Champlain reclaimed his role as commander of New France in North America on behalf of Cardinal Richelieu. New France is generally considered most of eastern Canada, the Maritime provinces and the US states of Vermont New Hampshire and Maine.
1638 - The Dutch colonial administrator Peter Minuit arrived at the Rockes" on Christina River, the future site of Wilmington, DE. He built Fort Christina, named in honor of the Swedish queen. He arrived in two Dutch vessels, "Lamar Nyckel" and "Vogel Grip," with Jan Hendricksen van de Waeter as skipper. Minuit, who was later to establish Patroons and grants of settlement in New York, led an expedition that sailed from Gothenburg, Sweden on November 20, 1637. Another settlement, New Sweden, was built on the Delaware River, near the present site of Trenton, NJ.
1639 - The first document known to have been printed in America was the "Oath of a Free Man," by Stephen Day Press, Cambridge, MA. It was a one-page sheet that read: "I doe solemnly bind myself in the sight of God, that when I shall be called to give my voice touching any subject of this State, in which Freemen are to deal, I will give my vote and suffrage as I shall judge in mind own conscience may best donce and ten to the publick weal of the body, without respect of persons, or favour of any man."
1642 - Georgeana (York), Maine, became the first colonial city to incorporate.
1692 - Sarah Good, Sarah Osborne and Tituba were brought before local magistrates in Massachusetts, the Salem Witch trails began and the "witches" were put to death.
http://memory.loc.gov/ammem/today/mar01.html
1713 - The siege and destruction of Fort Neoheroka began during the Tuscarora War in North Carolina, effectively opening up the colony's interior to European colonization. A stronghold constructed in what is now Greene County by the Tuscarora tribe was attacked by a colonial force consisting of an army from the neighboring South Carolina, under the command of Colonel James Moore, and made up mainly of Indians. Hundreds of men, women and children were burned to death in a fire that destroyed the fort. Approximately 170 more were killed outside the fort while approximately 400 were taken to South Carolina where they were sold into slavery.
1776 – The first independent government was formed in Charleston, SC. John Rutledge was elected president, Henry Laurens vice president, and William Henry Drayton as chief justice. An army and navy were created, a privy council and an assembly were elected, and the issue of $600,000 of paper money and coins were authorized.
1780 – Pennsylvania became the first U.S. state to abolish slavery (for newborns only). It was followed by Connecticut and Rhode Island in 1784, New York in 1785, and New Jersey in 1786. Massachusetts abolished slavery through a judicial decision in 1783.
1781 – This should be the national holiday, as it commemorates the founding of the United States. A compact made among the original 13 states had been adopted by the Congress on Nov 15, 1777, and submitted to the states for ratification two days later. Maryland was the last state to approve, Feb 27, 1781, but Congress named Mar 1, 1781, as the day of formal ratification. The Articles of Confederation remained the supreme law of the nation until Mar 4, 1789, when the US Constitution went into effect.
1790 – The first US Census was authorized.
1803 – Ohio became the 17th state. The Buckeye State (nicknamed because of the many buckeye trees, the state tree) with Columbus as its capital city, seems to have a penchant for the color red. Its state bird is the cardinal; the scarlet carnation is its flower; the state insect is the ladybug; and the state drink is tomato juice. The state song is "Beautiful Ohio." The word, Ohio, is derived from the Iroquois Indian word meaning 'great river.' The Ohio River is not as great as the Mississippi, but it is pretty big! Ohio's state motto: With God, all things are possible."
1810 – Georgetown College was chartered in Washington, D.C., making it the first Roman Catholic institution of higher learning established in the United States.
1836 - A convention of delegates from 57 Texas communities convened in Washington-on-the-Brazos to deliberate independence from Mexico. Known as "the birthplace of Texas" because it was here that the delegates formally announced Texas' intention to separate from Mexico and to draft the constitution of the new Republic of Texas. They organized an interim government to serve until a government could be elected and inaugurated. They later signed the Texas Declaration of Independence. During this time, the Battle of the Alamo was entering its final days of a 13-day siege.
1845 – President Tyler signs a resolution annexing the Republic of Texas
1864 – Rebecca Lee, received the first formal M. D. degree in the U.S. ever given an African-American woman, from the New England Female Medical College in Boston. Lee received degree 16 years after Elizabeth Blackwell fought her way into the all-male medical establishment. Blackwell then established other women's medical institutions.
1864 – Believing the Confederate capital of Richmond, Virginia to be lightly fortified, President Abraham Lincoln ordered a surprise raid to capture the city and free Union prisoners. Federal troops under General Judson Kilpatrick and Colonel Ulric Dahlgren led the attack but failed when the plan was discovered by Southern forces in the wake of their retreat. Dahlgren was killed and two documents were discovered on his body. The incriminating documents contained plans to burn the city and kill Confederate President Jefferson Davis and his cabinet. Confederate General Robert E. Lee complained to the Union commander, George Meade, which infuriated President Lincoln. War historians have labeled Meade "incompetent," whose indecision cost the Union many lives. As a side note, President Lincoln on March 10th appointed Ulysses S. Grant general in chief, replacing Henry W. Halleck, who systemically began replacing officers who seemed to be composed on "high society" appointments.
1867 – Nebraska became the 37th state. The Cornhusker State, aka the Beef State, aka the Tree Planter State, Nebraska means 'flat water' in Oto Indian speak. Lincoln is the official seat of Nebraska government. Nebraska's motto: Equality before the law. The western meadowlark holds the honor of being the state bird while the goldenrod takes its place as the state flower. Other state symbols include the cottonwood tree (state tree); the honeybee (state insect); blue agate (state gemstone); whitetail deer (state mammal); mammoth (state fossil); prairie agate (state rock); "Beautiful Nebraska" (state song).
1867 – Howard University, Washington DC, charted.
http://www.howard.edu/
1872 - Yellowstone National Park was established. The first area in the world to be designated a national park, most of Yellowstone is in Wyoming, with small sections in Montana and Idaho. It was established by an act of Congress.
1874 - Lawn tennis was introduced by Mary Ewing Outerbridge, who imported rackets and other equipment from Bermuda. A court was laid out at the Staten Island Cricket and Baseball Club, New Brighton, NY to which Miss Outerbridge's family belonged. The first players were members of the family. Within seven years, tennis had become popular and on May 21, 1881, Eugenius H. Outerbridge, Mary Outerbridge's brother, organized the United States Lawn Tennis Association, to which 33 tennis clubs sent delegates.
1875 - Congress passed a Civil Rights Act that would be invalidated by the Supreme Court in 1883.
1887 - In preparation for the upcoming National Colored Base Ball League season, the Louisville Falls City signed Al Prater from Detroit and W.S. Purnsley from the Cuban Giants. In addition, they have recently started construction of a 2,000-seat park.
1890 – The first U.S. edition of Sherlock Holmes, "Study in Scarlet," was published.
1903 - Baseball Rules Committee chairman Tom Loftus of the Washington Senators ruled that the pitcher's mound must not be more than 15 inches higher than the baselines or home plate.
1904 - Birthday of Glenn Miller (d. 1944) was born Alton Glenn Miller at Clarinda, IA. American bandleader and composer. He enjoyed great popularity preceding and during World War II. His hit recordings included "Moonlight Serenade," "String of Pearls," "Jersey Bounce" and "Sleepy Lagoon." Major Miller, leader of the US Army Air Force band, disappeared Dec 15, 1944 over the English Channel on a flight to Paris where he was scheduled to give a show. There were many explanations of his disappearance, but 41 years later, in December, 1985, crew members of an aborted RAF bombing said they believed they had seen Miller's plane go down, the victim of bombs being jettisoned by the RAF over the English Channel. Singer Nick Hilscher leads the band that has continued Miller's music and performs globally. http://www.glennmillerorchestra.com/
1909 - The Pittsburgh Pirates began construction of their new stadium near Schenley Park near the Oakland section of the city. The state-of-the-art stadium was named Forbes Field in honor of John Forbes, a pre-Revolutionary British general. Forbes Field served as the Pirates' home stadium until 1970 when it was replaced by Three Rivers Stadium. Forbes was the scene of Bill Mazeroski's World series-winning homer in 1960 and of Babe Ruth's' final three home runs, one of which was the only one to ever be hit out of the stadium.
1910 - The deadliest avalanche of record in the U.S. thundered down the mountains near Wellington Station, WA, sweeping three huge locomotives and some passenger cars, snowbound on the grade leading to Stevens Pass, over the side and into a canyon, and burying them under tons of snow. The avalanche claimed the lives of more than 100 people. The station house at Wellington was also swept away.
1912 - Isabella Goodwin becomes the first woman detective with the New York City police department.
1914 - Ralph Ellison (d. 1994), American writer and educator, born at Oklahoma City, OK. Author of the acclaimed novel "Invisible Man" (1952), the story of a young black man's struggle for his own identity in the face of rejection from both whites and blacks. Quickly recognized as a classic of 20th-century literature, it won the National Book Award in 1953. While only one of his novels was published, Ellison published collections of his essays, reviews and stories in "Shadow and Act" (1964) and "Going to the Territory" (1986).
1914 – Harry Caray was born Harry Christopher Carabina (d. 1998) in St. Louis. Orphaned as a boy, Caray had a difficult upbringing in The Hill section of St. Louis, the same neighborhood that spawned Yogi Berra and Joe Garagiola. His early broadcasting career was for the Cardinals, A's and White Sox but he gained worldwide fame as the voice of the Chicago Cubs beginning in 1982 after Jack Brickhouse retired. In 1987, a stroke ended Caray's 42-year streak of not missing a game. While preparing for his 54th season in 1998, Caray suffered a stroke on Valentine's Day. In a coma, he passed away two days later.
1917 - American radio and television personality Dinah Shore (d. 1994) was born Frances Rose Shore at Winchester, TN. In addition to recording many hit songs in the 1930s and 1940s, she was one of the first women to be successful as a television host, beginning in the 1950s with the "Dinah Shore Chevy Show." She received 10 Emmys.
1922 - Birthday of William M Gaines (d. 1992) in The Bronx. "Mad" magazine, especially popular in the 1960s and 1970s, was founded and published by William Gaines. Alfred E. Neuman, the loony, freckle-faced mascot of the publication, became a pop-culture hero…"What? Me, worry?" The magazine, known for its parodies of movies, comic strips and celebrities as well as its satire of politics and social mores, greatly influenced dozens of humorists.
1923 - The first tenant moved into a shopping center as we know it today, designed for cars. It was the Country Club Plaza, Kansas City, MO, built by Jesse Clyde Nichols. The center occupied 40 acres and had 150 stores, a 2,000 seat auditorium, and a parking lot for 5,500 automobiles.
1927 - Harry Belafonte birthday, born Harold George Bellanfanti Jr., Harlem, NYC. Singer, songwriter, actor, and social activist, he is one of the most successful African-American pop stars in history. He was dubbed the "King of Calypso" for popularizing the Caribbean musical style with an international audience in the 1950s. Belafonte was an early supporter of the Civil Rights Movement in the 1950s and 1960s, and was one of Martin Luther King Jr's confidants. Throughout his career he has been an advocate for political and humanitarian causes. Since 1987, he has been a UNICEF Goodwill Ambassador. In recent years he has been a vocal critic of the policies of both the Bush and Obama presidential administrations. Harry Belafonte now acts as the ACLU celebrity ambassador for juvenile justice issues.
http://www.meninmovies.com/harry_belafonte.html
http://encarta.msn.com/index/conciseindex/6D/06D0F000.htm?z=1&pg=2&br=1
1928 - Paul Whiteman and his orchestra recorded "Ol' Man River" for Victor Records. The featured vocalist on the track was 29-year-old Paul Robeson. The song became an American classic.
1930 - Birthday of Benny Powell (d. 2010), New Orleans. Jazz musician, trombone with the Ernie Fields band, Lionel Hampton, Count Basie veteran.
1933 - Bank holidays were declared in six states, effectively preventing runs on bank assets by worried depositors. By March 4, bank panics reached their greatest intensity. At 4:30am, Gov. Herbert H. Lehman of New York declared a state bank holiday; Gov. Henry Honer of Illinois immediately followed suit.
1934 - Primo Carnera beats Tommy Loughran in 15 for heavyweight boxing title
1941 - FM Radio began in the U.S. when station W47NV in Nashville, TN started operations. W47NV was the first commercial FM radio station to receive a license, some 20 years after its AM radio counterpart, KDKA in Pittsburgh. FM stands for 'frequency modulation´ as opposed to 'amplitude modulation.'
1947 - In anticipation of signing the team's first black players, Bill Veeck set up a spring training site for his Cleveland Indians near his home in Phoenix. Arizona was chosen because of its relatively tolerant racial climate. During the season, Veeck signed the American League's first black player, Larry Doby, who trained at that camp.
1948 - Top Hits
"Now is the Hour" - Bing Crosby
"I'm Looking Over a Four Leaf Clover" - The Art Moonie Orchestra
"Ballerina" - Vaughn Monroe
"I'll Hold You in My Heart" ("Till I Can Hold You in My Arms") - Eddy Arnold
1950 - The FBI issued their first "Ten Most Wanted." It was originally a publicity stunt, but two men were caught within the month, based on tips from the public.
1952 - Sam Phillips launches Sun Records by releasing "Drivin' Slow" by 16-year-old saxophonist Johnny London.
1954 - Ted Williams fractures collarbone in the first game of spring training after flying 39 combat missions and crash-landing his jet without injury in Korean War. In his first game back from the war, in 1953, Williams popped a home run.
1954 - US explodes 15 megaton hydrogen bomb at Bikini Atoll. Detonation of "Bravo," 1,000 times more powerful than the Hiroshima and Nagasaki weapons, vaporized three islands, displaced the islanders and caused long lasting contamination.
1955 - The Four Lads record their long-standing hit "Standing On The Corner." It peaked at #3 on each of the various charts at the time: the Disk Jockey chart, the Best Seller chart, the Juke Box chart, as well as the composite chart of the top 100 songs.
1956 - Top Hits
"Lisbon Antigua" - Nelson Riddle
"The Poor People of Paris" - Les Baxter
"Why Do Fools Fall in Love" - Frankie Lymon & The Teenagers
"I Forgot to Remember to Forget" - Elvis Presley
1957 - Although nearly 30 other artists turned the song down, the Everly Brothers record "Bye Bye Love," a teen-age love song that was written by 37-year-old Boudleaux Bryant and his 31-year-old wife, Felice.
1957 - Chuck Berry releases "School Days"
1958 - Johnny Mathis, "Johnny's Greatest Hits" is released.
1958 - New Orleans mayor DeLesseps "Chep" Morrison, noting Elvis Presley's arrival in town to begin filming his movie King Creole, officially declares today "Elvis Presley Day" in the city.
1961 - Official establishment of the Peace Corps by President John F. Kennedy's signing of executive order. The Peace Corps has sent more than 153,000 volunteers to 134 countries to help people help themselves. The volunteers assist in projects such as health, education, water sanitation, agriculture, nutrition and forestry. For info: Peace Corps, 1111 20th St NW, Washington, DC 20526.
Web: www.peacecorps.gov .
1962 - Gerry and The Pacemakers release their first British single, "How Do You Do It," which will go on to top the UK chart the following April. The song had been turned down by Adam Faith and although The Beatles had recorded it, they declined to release their version.
1963 - Filming begins in Hollywood for Elvis Presley's 13th film, "Fun in Acapulco."
1964 - Top Hits
"I Want to Hold Your Hand" - The Beatles
"She Loves You" - The Beatles
"Dawn" ("Go Away") - The Four Seasons
"Begging to You" - Marty Robbins
1965 - Petula Clark's first U.S. hit, "Downtown," is awarded a gold record.
1967 - Black Congressman Adam Clayton Powell is stripped of his House seat for "gross misconduct." Ralph Bunche later commented: "...if Adam Clayton Powell were white, he would have his seat today." (Re-elected without campaigning, April 11.)
1967 - The Beatles record "A Day In The Life," "Lucy In The Sky With Diamonds."
1967 – MLB Commissioner William Eckert approved the Baseball Writers Association of America's plan to select a Cy Young Award recipient from both the National and American Leagues. The honor, which was initiated in 1956 and was awarded to the Brooklyn Dodgers' Don Newcombe, had been given to just one pitcher in the Majors each season, a position strongly supported by former commissioner Ford Frick.
1968 - Elton John's first record, "I've Been Loving You," was released by Philips Records in England. Philips, not realizing the potential of the soon-to-be superstar, released him in 1969, just prior to his teaming with lyricist Bernie Taupin. Elton then signed a contract with Uni Records and began to turn out what would become a string of more than 50 hits over the next 25 years.
1968 - Country music stars Johnny Cash and June Carter got married. Johnny walked down the aisle knowing that his 1956 hit, "Folsom Prison Blues," was about to be redone for a June release. Cash has a daughter, Rosanne, (previous marriage) who became a country star in her own right in the 1980s.
1969 - Mickey Mantle announced his retirement from baseball. 'Number 7' was considered to be the final link to the great Yankee dynasty of the 1950s and 1960s. Mantle's World Series records (still) include: home runs (18), runs scored (42), RBIs (40), walks (43) and strikeouts (54). Mickey Mantle died in 1995 from cancer.
http://www.themick.com
1969 - BRUCE, DANIEL D., Medal of Honor
Rank and organization: Private First Class, U.S. Marine Corps, Headquarters and Service Company, 3d Battalion, 5th Marines, 1st Marine Division. Place and date: Fire Support Base Tomahawk, Quang Nam Province, Republic of Vietnam, 1 March 1969. Entered service at: Chicago, 111. Born: 18 May 1950, Michigan City, Ind. Citation: For conspicuous gallantry and intrepidity at the risk of his life above and beyond the call of duty while serving as a mortar man with Headquarters and Service Company 3d Battalion, against the enemy. Early in the morning Pfc. Bruce was on watch in his night defensive position at fire support base tomahawk when he heard movements ahead of him. An enemy explosive charge was thrown toward his position and he reacted instantly, catching the device and shouting to alert his companions. Realizing the danger to the adjacent position with its 2 occupants, Pfc. Bruce held the device to his body and attempted to carry it from the vicinity of the entrenched marines. As he moved away, the charge detonated and he absorbed the full force of the explosion. Pfc. Bruce's indomitable courage, inspiring valor and selfless devotion to duty saved the lives of 3 of his fellow marines and upheld the highest traditions of the Marine Corps and the U.S. Naval Service. He gallantly gave his life for his country.
1971 - At Miami's Dinner Key Auditorium, Jim Morrison of the Doors is arrested for allegedly exposing his penis during the show. Morrison is officially charged with lewd and lascivious behavior, indecent behavior, open profanity and public drunkenness.
http://www.doors.com/miami/
1972 - Top Hits
"Without You" - Nilsson
"Hurting Each Other" - Carpenters
"Precious and Few" - Climax
"It's Four in the Morning" - Faron Young
1973 - The Robert Joffrey Dance Company opened with a unique presentation in New York City. The show featured music of the Beach Boys in "Deuce Coupe Ballet." A clever show, even if it didn´t do much to bring the masses to ballet.
1973 - Elvis Presley's manager, Colonel Tom Parker, sells all of Elvis' back catalog recordings to RCA for a lump sum of $5.4 million, forgoing all future royalties, in an apparent attempt to garner the King some quick, much-needed cash. Parker also renegotiates Elvis into a 50-50 split on new royalties, and lands another seven-year, fourteen-album deal with RCA for $3.5 million.
1974 - Former Nixon White House aides H.R. Haldeman and John D. Ehrlichman and former Attorney General John Mitchell were indicted on obstruction of justice charges related to the Watergate break-in.
1975 - 17th annual Grammy Awards for 1974 are announced during ceremonies at the Hollywood Palladium. Olivia Newton John wins Record of the Year for "I Honestly Love You" (which also earns her Best Female Pop Vocal Performance). Album of the Year is Stevie Wonder's "Fulfillingness' First Finale" (he wins Best Male Pop Vocal Performance). Song of the Year is "The Way We Were."
1975 - The Eagles had their first million seller and first number one record in the US when "Best of My Love" reached the top of the Billboard chart. "Take It Easy" had made it to number 12, "Witchy Woman" reached number 9, "Peaceful Easy Feeling" hit number 22 and "Already Gone" stalled at number 32.
1977 - Sara Lowndes Dylan files for divorce from her husband of eleven years, Bob Dylan. The divorce is granted in June and she is given custody of their 5 kids and possession of their million-dollar home. Sara was the subject of such songs as "Sad-Eyed Lady of the Lowlands," "Lay Lady Lay" and "Sara."
1977 - Manfred Mann gets their first gold record for "Blinded by the Light," one of the several Bruce Springsteen songs covered the group. The song hit Number One last month, 13 years after Mann's first Number One song, "Do Wah Diddy Diddy."
1980 - Top Hits
"Crazy Little Thing Called Love" - Queen
"Yes, I'm Ready" - Teri DeSario with K.C.
"Longer" - Dan Fogelberg
"I Ain't Living Long like This" - Waylon Jennings
1980 - Norfolk, VA, received 13.7 inches of snow to push their season total to a record 41.9 inches exceeding their previous record by more than four inches.
1980 - An unusually large Florida tornado, 500 yards in width at times, killed one person and caused six million dollars damage near Fort Lauderdale.
1981 - Duke Ellington-musical "Sophisticated Ladies" premieres in New York NY
http://www.nodanw.com/shows_s/sophisticated_ladies.htm
1983 - The Philadelphia 76ers won their 10th straight game, beating the New York Knicks 106-94, their 50th win of the season. The Sixers lost only seven of their first 57 games. The team had the fastest start of any team in the 37-year history of the National Basketball Association
1983 - Robyn Smith rode North Star to victory in the Paumanok Handicap at Aqueduct Racetrack to become the first woman jockey to win a stakes race.
1983 - Skier Tamara Mckinney became the first American woman skier to win the overall World Cup Championship.
1987 - The Boston Celtics defeated Detroit 112-102 to become the first NBA franchise to win 2,000 games.
1988 - Top Hits
Father Figure - George Michael
What Have I Done to Deserve This? - Pet Shop Boys & Dusty Springfield
She's like the Wind - Patrick Swayze featuring Wendy Fraser
I Won't Take Less Than Your Love - Tanya Tucker
1988 - Center Wayne Gretzky of the Edmonton Oilers earned an assist in a game against the Los Angeles Kings to become the NHL's all-time career assist leader. It took Gretzky 681 games to garner 1,050 assists and surpass Gordie Howe who set the record in 1,767 games.
1991 - Director Oliver Stone's biopic "The Doors," starring Val Kilmer, opens in Los Angeles.
1993 – New York Yankees owner George Steinbrenner was reinstated. Commissioner Fay Vincent had banned Steinbrenner from day-to-day activities with the Yankees because of his relationship with convicted gambler Howie Spira. Oddly enough, the signing of the Core Four of the 1990-2000s dynasty – Mariano Rivera, Andy Pettitte, Jorge Posada and Derek Jeter, were all signed while Steinbrenner was suspended.
1994 - Aretha Franklin is honored with the Lifetime Achievement Award and Frank Sinatra is given the annual Living Legends Award at tonight's Grammys in New York.
1994 – The senate rejected a balanced budget amendment to the Constitution.
1995 - The 1994 Grammy winners are announced. Sheryl Crow wins Grammys for Best New Artist and Best Song for "All I Wanna Do" while Tony Bennett's "Unplugged" LP wins Best Album.
2005 - The Supreme Court ruled the death penalty unconstitutional for people who committed crimes before age 18.
2013 - According to the U.S. Treasury Department, in June 2012, Japan surpassed China as the leading foreign holder of U.S. Treasury securities.
2014 - A Mt. Gox security breach that enabled hackers to defraud customers of over 700,000 in Bitcoins caused the Bitcoin exchange to file for bankruptcy.
2015 - Astronauts at the International Space Station completed a tricky cable installation project to prepare for the addition of docking ports. The ports will be able to receive manned commercial space capsules such as those launched by SpaceX and Boeing.
-------------------------------------------------------------

SuDoku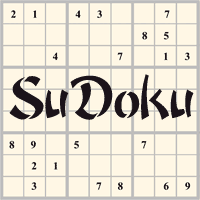 The object is to insert the numbers in the boxes to satisfy only one condition: each row, column and 3x3 box must contain the digits 1 through 9 exactly once. What could be simpler?
http://leasingnews.org/Soduku/soduko-main.htm
--------------------------------------------------------------

Daily Puzzle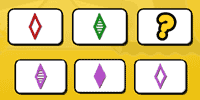 How to play:
http://www.setgame.com/set/puzzle_frame.htm
Refresh for current date:
http://www.setgame.com/set/puzzle_frame.htm
--------------------------------------------------------------


http://www.gasbuddy.com/
http://www.gasbuddy.com/GB_Map_Gas_Prices.aspx
http://www.gasbuddy.com/GB_Mobile_Instructions.aspx
--------------------------------------------------------------

Weather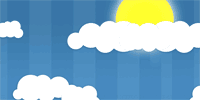 See USA map, click to specific area, no commercials
--------------------------------------------------------------

Traffic Live---
Real Time Traffic Information
You can save up to 20 different routes and check them out with one click,
or type in a new route to learn the traffic live
--------------------------------