Friday, March 9, 2007
Headlines---
Classified Ads—other sites
Direct Capital Corporation in the News
Four Leasing individuals make top Forbes Billionaire List
Bob Baker, CLP, with fiancée Debbie Stolte
Classified Ads---Help Wanted
Ed Castagna to present award
Leasing News Advisory Board
Lorenz joins UBS Financial Services
Oliva enters Chicago Entrepreneurship Hall of Fame
Personal Tax Changes- from Jeffrey Taylor, CLP
Cartoon—Baseball Spring Training
Instead of April 2, this year it's March 11
Leasing Books—Up-dated
Ning on line: older generation "My Space"
Serio named Butler Capital president
DaimlerChrysler Financial Launches CompleteLease
Fed Finds Soft Spots in U.S. Economy
CoAmerica Bank's headquarters to move to Dallas
News Briefs---
You May have Missed---
"Gimme that Wine"
Insider's Guide to San Francisco's Best Restaurants
by Jeffrey J. Wong, Esq
Calendar Events
Snapple Real Facts
Today's Top Event in History
This Day in American History
Winter Poem
SuDoku
Daily Puzzle
######## surrounding the article denotes it is a "press release"

Credit Analyst
Irvine, California
Southern California candidates only--Minimum two years experience with leasing credits, $40-$45K base depending on experience.
Call or e-mail: Pamela Stuber 800-234-0136 ext. 243 pstuber@nationwidefunding.com

About Us: As a leader in equipment financing we have created funding partnerships with a wide variety of financial institutions and specialized credit facilities. This diversity allows us to be a complete funding partner for your business.


--------------------------------------------------------------

Classified Ads—other sites
The classified ads on the Leasing News web site are free.
Other e-Mail Posting Sites:
accountingweb.careerbank.com
www.adams-inc.com
www.affinitysearch.com
www.bajobs.com
www.BayJobs.com
www.careerbank.com
www.careerpath.com
www.craigslist.org (available in many cities now, use scroll feature)
www.elaonline.com
www.goldenparachute.com
www.Headhunter.net
www.hotjobs.com
www.jobs.net
www.jobsearchusa.org
www.JobSpin.com
www.jobsinthemoney.com
www.lessors.com
www.MarketingJobs.com
www.monitordaily.com
www.monster.com
www.monstertrak.monster.com/
www.Postonce.com
www.RecruiterConnection.com
www.resumeblaster.com
www.vault.com
www.vetjobs.com
www.worktree.com
In addition, those seeking employment should go to the human resource departments on company web sites for funders, captive lessors, and perhaps "broker-lessors."
To place a free "job wanted" ad here, please go to:
http://64.125.68.91/AL/LeasingNews/PostingForm.asp
For a full listing of all "job wanted" ads, please go to:
http://64.125.68.91/AL/LeasingNews/JobPostings.htm
--------------------------------------------------------------

Direct Capital Corporation in the News
Allied Capital commitment of $75 million to acquire a majority interest in Direct Capital Corporation has brought much attention to the Portsmouth, New Hampshire company, including a visit from U.S.
Congressman Jeb Bradley. Here is a story from www.seacoastonline:
Congressman Jeb Bradley, left, takes a tour of Direct Capital Corporation with Chairman Chris Broom on Wednesday in Portsmouth.
Photo by Jackie Ricciard
PORTSMOUTH - Reforming the health-care system and maintaining the tax benefits enacted in 2003 are two challenges Congress must meet in order to support the work of small businesses, U.S. Rep. Jeb Bradley, R-NH, told some 140 Direct Capital Corporation employees on Wednesday. Founded in 1993, the business provides equipment and technology financing for small businesses.
"Business is good," said DCC Chairman Chris Broom, as he and other staffers met with Bradley before the 1st District congressman toured the company's new, 20,000-square-foot facility on
Commerce Way.
Bradley, a member of the Armed Services, Small Business and Veterans' Affairs committees, is running for re-election this November. He is challenged by Republican Bob Bevill, of Merrimack, and Democrats Justin Nadeau, of Portsmouth, and Bob Bruce, of Candia.
Bradley's visit to DCC gave employees a unique opportunity to share their successes and concerns with the congressman.
For example, DCC has benefited from a provision of the 2003 tax reforms that allow businesses to expend up to $100,000 on capital purchases, an increase from $25,000.
"That's been a great stimuli," Broom said. The company secures financing for some 250 to 300 businesses each month, ac cording to company principals.
"These things are very important for continued small business growth in the country," Bradley said of the 2003 tax reforms. "I think we absolutely have to continue them."
But other pending initiatives are problematic for businesses, company officials said. Marketing Director Robyn Gault told Bradley proposed FCC regulations, set to take effect next year, which would bar companies from sending contracts and invoices via fax machines without signed approval from the recipients, would bog down DCC's business.
Meanwhile, health-care reform remains foremost on Bradley's plate, he said.
The lawmaker supports legislation that would reform laws that govern medical-malpractice lawsuits.
"We need to reduce the number of frivolous lawsuits and also put a cap on (financial awards for) pain and suffering," he said.
The congressman also supports legislation to create associated health plans. The plans would allow small businesses to purchase health insurance in large pools and across state lines, Bradley said.
He encouraged DCC employees to take advantage of health savings accounts, which allow workers to put tax-free money into a health-savings account for medical expenses, he said.
Bradley has also introduced legislation that looks to screen out counterfeit prescription drugs to ensure their safe importation, he said.
The future of the Portsmouth Naval Shipyard is also on the congressman's mind.
The shipyard is eyed for possible closure under the Department of Defense's next base realignment and closure round.
Bradley called the shipyard "one of the most productive" in the country. He supports a proposed, two-year delay in the BRAC process.
"I'm pretty optimistic we'll be successful in keeping (the shipyard) off the next BRAC (round)," he said.
--------------------------------------------------------------

Four Leasing individuals make top Forbes Billionaire List
273. Steven Udvar-Hazy, California, 61, $3.2, International Lease Finance
488. Mark Coombs, Britain, 46, $2, finance
583. Louis Gonda, California, 58, $1.7, International Lease Finance
717. Leslie Gonda, California, 86, $1.4, International Lease Finance
The ranking of the world's richest people as estimated by Forbes magazine. Listings include rank, name, home country or state, age where known, wealth in billions of dollars and source of the money.
--------------------------------------------------------------

Bob Baker, CLP, with fiancée Debbie Stolte
"I asked Debbie a girl I have been dating for a year and a half to marry me on Valentines Day.
She said YES!!
"Debbie is the credit manager for NACM St Louis region."
(We congratulate our long time friend and member of the Leasing News Advisory. Board. Editor)
Robert D. Baker, CLP
President/CEO
Wildwood Financial Group, Ltd.
baker@wildwoodfinancial.com
800-373-3581 toll free
877-235-0808 fax
--------------------------------------------------------------

Leasing Industry Help Wanted
Credit Analyst

Credit Analyst
Irvine, California
Southern California candidates only--Minimum two years experience with leasing credits, $40-$45K base depending on experience.
Call or e-mail: Pamela Stuber 800-234-0136 ext. 243 pstuber@nationwidefunding.com

About Us: As a leader in equipment financing we have created funding partnerships with a wide variety of financial institutions and specialized credit facilities. This diversity allows us to be a complete funding partner for your business.


Sales Regional Office

Financial Funding Services, LLC

Sales/Regional Office
Generous Compensation with above average industry commission splits/unlimited income potential, six figures plus and nationwide financing for A – D credit.
Click here for more info.


Small Ticket Specialists

Three Small Ticket Specialists

Ft. Lauderdale, FL, Nashville, TN, and
Richmond, VA.
Click here for more information.


--------------------------------------------------------------

Ed Castagna to present award
Edward Castagna, President of Nassau Asset Management, as a member of the Leasing News Advisory Board, will be presenting Key Equipment Finance President Paul A. Larkins "the Leasing News Person of the Year for 2006" at the ELFA/SAP Executive Roundtable being held in Bonita Springs, Florida this Sunday, March 11.
Larkins was chosen by Leasing News as the person who has done the most for the entire equipment leasing industry in 2006.
He has promoted education among his employees, to other companies to do the same, contributing both money and time in this effort, including the University of Colorado has demonstrated leadership in the entire equipment leasing industry, not only in the continental United States, but aboard. His contributions start at home in Superior, Colorado Leeds School's Office of Diversity Affairs.
Larkins has been a leading proponent and fund-raiser for LeasePAC and a long time supporter of the Equipment Leasing and Finance Foundation, serving on the Foundation's National Development Committee. Last year he also served as Chairman of the Equipment Leasing and Finance Association, seeing the retirement of 27 year president Michael J. Fleming, CAE, the engagement of former Congressman Kenneth E. Bentsen, Jr. , the changing of the association's name to include "finance" and its inherent direction, the incoming of the association's first female chairman, Valerie Hayes Jester, pending FASB accounting rules changes, plus recognizing the need for the leasing industry to have a more active voice in Washington and the 50 state legislatures.

Paul A. Larkins
President and Chief Executive Officer
Key Equipment Finance
Superior, Colorado
--------------------------------------------------------------

Leasing News

Chairman, Advisory Board

Bob Teichman, CLP
Teichman Financial Training, Sausalito, CA.

Advisory Board

Bob Baker, CLP.
Wildwood Financial Group, Wildwood, MO.
Edward Castagna
Nassau Asset Management, Westbury, NY.
Steve Crane, CLP
Bank of the West, Walnut Creek, CA.
Phil Dushay
Global Financial Services, Manhattan, NY.
Steve Gabriel

Porter Novelli-Advanced Tech Division, Campbell, CA

Ken Greene, Esq.
Larkspur, California
Shawn D. Halladay

The Alta Group, Salt Lake City, UT

Theresa M. Kabot, CLP

Kabot Commercial Leasing, Seattle, WA.

Robert S. Kieve

Empire Bradcasting, San Jose, CA.

Bruce Kropschot

Kropschot Financial Services, Vero Beach, FL.

Fred St. Laurent
SFBI Recruiters, Atlanta, GA.
Andrew Lea, M.A.
McCue Systems, Inc. Burlingame, CA.
Armon L. Mills, CPA
San Diego Business Journal, San Diego, CA.
Dan Pulcrano

Metro Newspapers, San Jose, California

Steve Reid, CLP
Pacific Capital Bank, Santa Barbara, CA.
Ginny Young

Brava Capital, Orange, CA.

Publisher/Editor

Christopher "Kit" Menkin
--------------------------------------------------------------

Lorenz joins UBS Financial Services
Gregory M. Lorenz, CFP® has joined UBS Financial Services, Inc.(UBS) as a Financial Advisor in its Mission Viejo, California branch. Formerly a Vice President in portfolio management for Commonwealth Capital Corp. and United Computer Capital Corporation, Mr. Lorenz brings with him a strong background in the field of financial services.

Gregory M. Lorenz, CFP
Mr. Lorenz has earned his Certified Financial Planner™ credentials, and his Series 7 & 66 licenses. With over 15 years experience in the equipment leasing industry, he can offer the wide array of UBS products and services to a market in which he has a great deal of understanding as to its business processes and the needs of its individuals.
"As the Manager of UBS Financial Services Inc.'s Mission Viejo, California office, I am proud to announce that Gregory has chosen UBS, one of the largest investment banking and brokerage firms in the world; which also provides comprehensive wealth management services to help individuals and businesses make investment decisions that are appropriate for their respective needs," states
Michael L. Goldfader.
"In 1985, I joined Daley Marketing Corporation eventually leaving as a VP there and continuing on as a VP of Portfolio Management for both Commonwealth Capital Corp. and United Computer Capital Corporation until 2003," he told Leasing News. "During my 18 years in the business, in addition to my job duties, I spoke at a number of company specific functions, as well as conferences hosted by the American Society of Appraisers, the Equipment Leasing Association and the Computer Leasing & Remarketing Association (formerly CDLA) on topics ranging from the current and future state of the computer leasing industry to residual value forecasting of high technology equipment. Within this timeframe, I was a fairly visible and recognized figure in the industry.

"Now, through UBS, I will be offering both personal and business financial planning services to members of the equipment leasing industry, an industry that has comprised the vast majority of my professional career -- as many individuals who are in the business know."
Gregory M. Lorenz, CFP® can be contacted at UBS Financial Services Inc., 26522 La Alameda, Suite 300, Mission Viejo, CA 92691, (949) 364-7800 or at gregory.lorenz@ubs.com.
--------------------------------------------------------------

Oliva enters Chicago Entrepreneurship Hall of Fame
The University of Illinois at Chicago Institute for Entrepreneurial Studies inducted Sam Oliva, Samuel N. Oliva, CPA, CMA, CLP, as one of this year's entrepreneurs into its Chicago Area Entrepreneurship Hall of Fame.

Samuel N. Oliva
Sam Oliva is he managing partner of ECS Financial Services and CEO of Beacon Funding Corporation. He joined ECS in 1978 and was made managing partner in 1981. He is a Certified Public Accountant; Certified Management Accountant; Certified Lease Professional; Licensed Real Estate Broker (Illinois); Licensed Business Broker (Illinois).
His expertise is in leasing company management; merger and acquisition consulting; real estate brokerage, finance and management; estate administration; litigation support; personal and corporate tax planning; financing acquisition and negotiations; investment advice and systems consulting; strategic business planning.
Curriculum Vitae:
http://leasingnews.org/PDF/Samuel_Oliva.pdf
--------------------------------------------------------------

Personal Tax Changes
from Jeffrey Taylor, CLP
also a commercial realtor in Arizona
There are a number of changes in the laws affecting estate, gift, and capital gains taxes. Here's some brief information on the changes.
Federal estate tax law amounts--For many over age 50, their home is the largest asset in their estate. The amount in an estate that is excluded from Federal Estate Tax is $2 million for 2007 and 2008. The exclusion rises to $3.5 million for 2009.
Gift tax--An individual can make a gift of up to $12,000 to any other individual without paying a gift tax or reporting the gift. Just a reminder: The tax on gifts over $12,000 is paid by the donor--the person giving the gift.
Capital Gains Tax-In 2007 and 2008, the maximum tax percentage is 15% on long-term (over a year) capital gains (sales price minus basis, which varies based on the circumstances). On December 31, 2008, that maximum rises to 20%.
The minimum tax percentage fluctuates. It is 5% in 2007, dips to a zero minimum (0%) in 2008 and then goes up to 10% on December 31, 2008.
In 2007, the capital gains tax exemption amounts remain the same: $250,000 is not subject to tax for an individual, and for couples, the figure is $500,000.
http://jeffreytaylorrealestate.com
--------------------------------------------------------------

--------------------------------------------------------------

Instead of April 2, this year it's March 11
Daylight Savings Time begins this Sunday:
2 a.m. on the Second Sunday in March (March 11)
Spring Forward—one hour
2 a.m. on the First Sunday of November (November 4)
Fall back---one hour
Daylight Saving Time - for the U.S. and its territories - is NOT observed in Hawaii, American Samoa, Guam, Puerto Rico, the Virgin Islands, and by most of Arizona (with the exception of the Navajo Indian Reservation in Arizona).
For the correct time of the day, you can call dial "POP-CORN"
and get the time from your telephone provider. Or you can call the Department of Transportation at 900-410-TIME. There is a charge for the call.
Benjamin Franklin, while a minister to France, first suggested the idea in an essay titled "An Economical Project for Diminishing the Cost of Light." The essay was first published in the Journal de Paris in
April 1784.
One of the biggest reasons we change our clocks to Daylight Saving Time (DST) is that it saves energy. Energy use and the demand for electricity for lighting our homes is directly connected to when we go to bed and when we get up. Bedtime for most of us is late evening through the year. When we go to bed, we turn off the lights and TV.
In the average home, 25 percent of all the electricity we use is for lighting and small appliances, such as TVs, VCRs and stereos. A good percentage of energy consumed by lighting and appliances occurs in the evening when families are home. By moving the clock ahead one hour, we can cut the amount of electricity we consume each day.
Daylight Saving Time saves energy. Based on consumption figures for 1974 and 1975, The Department of Transportation says observing Daylight Saving Time in March and April saved the equivalent in energy of 10,000 barrels of oil each day -- a total of 600,000 barrels in each of those two years. California Energy Commission studies confirm a saving of about one percent per day.
Daylight Saving Time saves lives and prevents traffic injuries. The earlier Daylight Saving Time allowed more people to travel home from work and school in daylight, which is much safer than darkness. And except for the months of November through February, Daylight Saving Time does not increase the morning hazard for those going to school and work.
--------------------------------------------------------------

Leasing Books

Books on Equipment Leasing by Source:

Master Index

Books
Direct Purchase
Certified Leasing Professional (CLP) Foundation
Equipment Leasing Association
Equipment Leasing and Finance Foundation Reports
United Association of Equipment Leasing

--------------------------------------------------------------

Ning on line: older generation "My Space"
From the developer of the first "easy to use" internet browser, Netscape, comes Ning (www.ning.com) The "free" version has an "ad" on the side.
This has a number of features, and as Kit Menkin develops his "Kit and Bode," about a man and his dog, will give a report to those interested in creating their own "social network."
-----------------------------------------------------------
Last Day to Register "Early Bird" UAEL Conference
UAEL Spring Education Conference
The Westin Casuarina Hotel & Spa, Las Vegas , NV
April 12 –15, 2007
Early Registration Deadline Ends
March 10, 2007!!

Register before March 10, 2007 for the early registration discount rate

Sign up at the UAEL Conference Registration section of the website
or contact the UAEL office

Phone (760) 564-2227
Email info@uael.org
Early Registration Discount:
Members $695 (first employee)
Members $600 (additional employees)
Regular Rate:
Members (first and additional employees) $895
That's at least a $200 savings if you register by this Saturday!!
Hotel Registration
Conference attendance is going much better than expected. For reservations, please call Kim at UAEL at (760) 564-2227.
Beatles LOVE Tickets are still available for $50 to everyone staying at the conference hotel...
"A unique soundscape of The Beatles music has been created for LOVE using the master tapes at Abbey Road Studios. The panoramic visual and surround sound in the custom-built theatre at The Mirage will envelop the audience who will experience The Beatles as never before…"
Conference Registration
Sign up at the UAEL Conference Registration section of the website or call the UAEL office at 760-564-2227 or email at info@uael.org .
UAEL
78120 Calle Estado #201
La Quinta , CA 92253
Our mission is to provide a forum for the personal and professional growth and mutual success of our members by uniting them through networking, education and involvement.


---------------------------------------------------------------
### Press Release ###########################

Serio named Butler Capital president
Founder Lawrence Butler assumes title of chairman and CEO
HUNT VALLEY, Md. – Lawrence J. Butler, chairman and CEO, Butler Capital Corporation, has named Joseph P. Serio president and chief operating officer of the national business lending firm. Serio's promotion represents the first time in nearly 30 years that Butler Capital's presidency has been held by anyone other than the company's founder.

Joseph P. Serio president, Butler Capital
With Serio's promotion, Butler ascends to the role of board chairman. He retains the CEO title.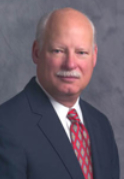 Larry Butler, Chairman/CEO
Originally hired in 1995 as controller to oversee the firm's financial accounting, portfolio management, and collections, Serio was promoted to vice president and chief financial officer in 1998, adding credit operations to his responsibilities. In mid-2001, he was named executive vice president and became chief operating officer in 2005. Serio is responsible for Butler Capital's business development, operations, credit underwriting, and finance units, overseeing a staff of more than 50 professionals. Under his stewardship, the company's assets have more than doubled over the last five years.
The Eldersburg resident is an alumnus of the University of Baltimore Merrick School of Business with a Bachelor of Science in business administration.
Established in 1978, Butler Capital is an independent, national funder that provides general business loans and leases throughout the U.S. Its lending teams specialize in the fast-casual franchise restaurant, car wash, convenience store, dry cleaning, and office furnishings/equipment markets. In addition, Butler maintains an active lessor/broker unit to purchase individual transactions and portfolios from brokers, lessors, and financial institutions nationwide and a sales finance unit that works with manufacturers to fund their customers' purchase of goods and services. For more information visit the company's Web site at www.ButlerCapital.com.
Recent article: Mitsui backs out of purchase of Butler Capital
http://www.leasingnews.org/archives/February%202007/02-07-07.htm#butler
### Press Release ###########################

AIG Commercial Equipment Finance adds Assistant General Counsel
AIG Commercial Equipment Finance, Inc. (AIGCEF) is pleased to announce that Ronald D. Horner has joined the company as Assistant General Counsel reporting to B. Andrew Fletcher, Senior Vice President and General Counsel. Mr. Horner has over nineteen years of legal experience. Most recently he was Vice President and Associate General Counsel with CitiCapital. Prior to that, he was a Partner with law firms in Phoenix and Dallas. Ron holds a Bachelor of Business Administration degree from Texas Christian University, a Juris Doctor degree from Southern Methodist University, and a Master of Laws degree (Securities and Financial Regulation) from Georgetown University.
Ron will be based in Plano, Texas and can be reached at 972-987-3760 or at ron.horner@aig.com.
AIG Commercial Equipment Finance, Inc. (AIGCEF) is an equipment lease and finance subsidiary company of American International Group, Inc. (AIG). AIGCEF actively seeks middle and upper-middle market transactions and has platforms specializing in the general equipment, tax-exempt, franchise, healthcare and rail markets, building long-term relationships with our business partners. More information on AIGCEF can be found at www.AIGCEF.com.
AIG, world leader in insurance and financial services, is the leading international insurance organization with operations in more than 130 countries and jurisdictions. AIG companies serve commercial, institutional and individual customers through the most extensive worldwide property-casualty and life insurance networks of any insurer. In addition, AIG companies are leading providers of retirement services, financial services and asset management around the world. AIG's common stock is listed in the U.S. on the New York Stock Exchange and ArcaEx, as well as the stock exchanges in London, Paris, Switzerland and Tokyo.
### Press Release ###########################

DaimlerChrysler Financial Services Americas Launches CompleteLease,
a New Comprehensive Transportation Package for Small Business Owners.
- CompleteLease addresses the needs of entrepreneurs who constantly strive to add value to their businesses and to improve customer service
- 'You handle your business, we'll handle the rest'
INDIANAPOLIS, -- DaimlerChrysler Financial Services Americas today announced its entry into the trucking industry's full service leasing market. Its comprehensive Sterling Trucks CompleteLease(TM) and Chrysler Financial CompleteLease(TM) initiatives are aimed at small business owners in the vocational segment.
CompleteLease was announced to the news media here covering the National Truck Equipment Association's (NTEA) "Work Truck Show" at the RCA Dome.
CompleteLease offers the convenience of a single-source transportation package for busy entrepreneurs. It features sturdy, durable vehicles and includes tailored financing, like an operating lease, maintenance, repair and other value added time-saving options such as titling, registration, compliance services and a fuel card.
The announcement followed the product introductions here of the all-new Sterling Bullet(TM) and Dodge Sprinter Chassis Cab. CompleteLease will support these vehicles as well as the rest of the Sterling Trucks and Chrysler Group lineup. DaimlerChrysler is the largest manufacturer of commercial vehicles in the world and DaimlerChrysler Financial Services is one of the largest financial services companies in the world.
"Based on the depth of our experience in both the commercial vehicle industry and the financial services industry, our customers and dealers have been asking us to develop a full service leasing package," said Geoff Robinson, Director Sales, DaimlerChrysler Truck Financial. "Our primary target market is the commercial vehicle customer with a small to mid-size fleet of fewer than 100 vehicles in the vocational segment."
CompleteLease is designed for customers whose core business focus is in areas such as the food service and beverage sector, furniture stores, fuel distribution, plumbing supply, landscaping and contracting.
Robinson said DaimlerChrysler recognizes the opportunity to reach out to small business owners utilizing medium to heavy duty trucks as well those in the light to mid-range truck classes.
"Our research shows there is an appetite for full service leasing in the United States which led us to develop and introduce an all-new full service leasing initiative supported by the depth and scope of DaimlerChrysler," Robinson continued. "All of that is framed by the needs of our dealers and those entrepreneurs who are running small businesses."
Currently, CompleteLease is being offered by a select number of Sterling Trucks dealers and Chrysler Group BusinessLink dealers. Expanding the number of dealers during the ramp-up phase, the program will be offered by most Sterling Trucks and Chrysler Group BusinessLink dealers by 2009.
"We provide a wide range of vehicle choices with one monthly payment that covers vehicle acquisition, tailored financing, fleet management, maintenance support and hassle-free disposal at the end of the term," Robinson said. "Essentially, we're saying to small business owners, 'You handle your business and we'll handle the rest.'"
About DaimlerChrysler Financial Services Americas LLC
### Press Release ###########################
--------------------------------------------------------------

News Briefs----
Fed Finds Soft Spots In U.S. Economy
http://www.washingtonpost.com/wp-dyn/content/article/2007/03/07/
AR2007030701348.html
CoAmerica Bank's headquarters to move to Dallas, affecting 200 jobs
http://www.chicagotribune.com/business/chi-0703070309mar07,0,2617710.
story?coll=chi-business-hed
Developer gives SJSU $15 million, the largest gift in its 150-year history
http://www.mercurynews.com/ci_5387182
$600 million raised in Clearwire debut
http://seattletimes.nwsource.com/html/businesstechnology/
2003606832_clearwire08.html
Ark. pols blast FEMA for tornado response
http://www.usatoday.com/weather/storms/tornados/2007-03-08-fema-response_N.htm
American Idol: 3/8: B-bye Antonella and Sundance
http://www.myajc.com/post/idolblog/38_the_final_12.html
"Idol Gives Back" Charity Announcement
http://www.americanidol.com/news/view/?pid=329
---------------------------------------------------------------


You May have Missed---
Silicon Valley's wireless learning curve
http://www.siliconvalley.com/mld/siliconvalley/16850143.htm
----------------------------------------------------------------


"Gimme that Wine"
360 Global Wine Co. files bankruptcy
http://www1.pressdemocrat.com/apps/pbcs.dll/article?AID=/20070308/NEWS/
70308008/1036/BUSINESS01
Appeals court hears Costco challenge of laws inflating beer and wine prices
http://www.ktvotv3.com/Global/story.asp?S=6196082&nav=1LFs
What You Need to Know When Buying Wine at Auction:
http://www.bloomberg.com/apps/news?pid=20601088&sid=ah_HyPz2wp5Y&refer=home
Napa and Sonoma's mountain vineyards produce Cabernets with desirable intensity
http://www.sfgate.com/cgi-bin/article.cgi?f=/c/a/2007/03/02/WIG9NOA4601.DTL
Wine Prices by vintage
http://www.winezap.com
http://www.wine-searcher.com/

US/International Wine Events
http://www.localwineevents.com/

Winery Atlas
http://www.carterhouse.com/atlas

Leasing News Wine & Spirits Page
http://two.leasingnews.org/Recommendations/wnensprts.htm

The London International Vintners Exchange (Liv-ex) is an electronic exchange for fine wine.
http://www.liv-ex.com/
----------------------------------------------------------------

http://www.leasingnews.org/Audio/Thought%20About%20You.mid
(If this does not start, please copy and paste into your media player)
Insider's Guide to San Francisco's Best Restaurants
by Jeffrey J. Wong, Esq.

Jeff Wong
The Leasing News book section mentioned above includes the late Jeffrey Wong's definitive book on leasing, published by Mathew Bender, which is up-dated every year. It perhaps is still the most definitive and most expensive book, on equipment leasing available.
In addition to his brilliant legal mind and personality, he is also remembered for two other terrific attributes: stand-up comic and lover of excellent food and wine.
It's difficult to believe he passed away over five years ago, November 16, 2001 to be exact. He died at age 58. The Bohemian Club was central to his life and he was a talented and gifted comedian. He was a graduate of Princeton, class of '65 and UC Hastings College of Law. An avid golfer, he was a long time member of the Presidio and Olympic Golf Clubs.
His amazing sense of humor, generosity of spirit and joie de vivre, made him a special favorite among the many clubs and organizations to which he belonged."
Even his singing at the many leasing conferences he attended is remembered by many...but perhaps to those of us who were able to have lunch or dinner with him, his best attribute was knowing where to eat. Not only was it a great pleasure to enjoy his company, but he really knew his restaurants, and the owners knew him, too.
First as Dinkelspiel and Dinkelspiel and then as Cooper-White-Cooper, he printed out his rating of restaurants, which he passed to clients, friends, and those in the San Francisco Bay Area. It was a treasure to have.
Just as his book is not out of date, surprising to me, and perhaps it should not be, his last restaurant guide is also not out of date.
If you go to one of these restaurants, give a toast to the late Jeffrey Wong, an attorney! who is greatly missed and will not be forgotten by those of us who knew him.
Kit Menkin, editor
http://leasingnews.org/PDF/Consensus.pdf
----------------------------------------------------------------

Calendar Events This Day
Joe Franklin Day
A day to honor the king of radio, television and entertainment for all his contributions on the anniversary of his birth. Franklin appeared on late-night television in New York from 1950-93 and continues to entertain people today.
Middle Name Pride Day
Today's name celebration requires honesty and boldness. Tell three people who don't already know it what your middle name is (even if it's Egbert).
National Crabmeat Day
http://homeschooling.about.com/library/blfeb17c.htm
Panic Day
Run around all day in a panic, telling others you can't handle it anymore.
Saint Feast Days
· St. Frances of Rome
· St. Catherine of Bologna
· St. Anthony
· St. Bosa
· St. Pacian
http://www.catholic.org/saints/f_day/mar.php
----------------------------------------------------------------

Africa is divided into more countries than any other continent
(0) Antarctica (Antarctica is located at the South Pole. It is the fifth largest continent. There are no countries on this continent).
(1) Australia (Australia is the smallest Continent. Australia is the only continent that is its own country. Because Australia is in the southern hemisphere, it is often called "The Land Down Under."
(13) North and South America (North America is the third largest continent. South America is the fourth largest continent. There are 13 countries that make up this continent).
(46) Europe (Europe is the sixth largest continent. This continent is made up of 46 countries).
(48) Asia (Asia is made up of 48 countries. Asia makes up nearly 1/3 of the Earth's land mass).
(53) Africa (Africa is the second largest continent. The continent is divided into 53 different countries).
http://www.lib.clemson.edu/GovDocs/maps/countries.htm#australia
----------------------------------------------------------------

Today's Top Event in History
1933- Singer Lloyd Price, an important figure in New Orleans rock 'n' roll, was born in the Louisiana city. He first hit the charts in 1952 with "Lawdy Miss Clawdy," a song originally designed to be used as a radio commercial. The piano player on the record was Fats Domino. After two years in the armed forces, Price resumed his recording career with "Just Because," which hit the charts in early 1957. The following year he had his only number-one hit, "Stagger Lee," which he wrote with his manager, Harold Logan. Price's other hits include "Personality" and "I'm Gonna Get Married."
http://rockhall.com/hof/inductee.asp?id=172
http://www.garycape.com/price.htm
http://www.history-of-rock.com/price.htm
Lloyd Price—"Personality"
Over and over
I tried to prove my love to you
Over and over
What more can I do
Over and over
My friends say Im a fool
But over and over
Ill be a fool for you
'cause you got personality,
Walk, personality
Talk, Personality
Smile, Personality
Charm, personality
Love, personality
And of Cause youve got
A great big heart
So over and over
Oh, Ill be a fool to you
Now over and over
What more can I do ?
Over and over
I said that I loved you
Over and over, honey
Now its the truth
Over and over
They still say Im a fool
But Over and over
Ill be a fool for you
[headlines]
----------------------------------------------------------------

This Day in American History
1451-Birthday of Amerigo Vespucci, Italian navigator, merchant and explorer for whom the Americas were named. He participated in at least two expeditions between 1499 and 1502 which took him to the coast of South America. Vespuccis expeditions were of great importance because he believed that he had discovered a new continent, not just a new route to the Orient. Neither Vespucci nor his exploits achieved the fame of Columbus, but the New World was to be named for Amerigo Vespucci by an obscure German geographer and map maker, Martin Waldseemuller. Ironically, in his work as an outfitter of ships, Vespucci had been personally acquainted with Christopher Columbus.
1832 - Abraham Lincoln, of New Salem, Illinois, announced he was running for political office for the first time. He campaigned for a seat in the Illinois state legislature. 'Honest Abe' did not win, but less than thirty years later, he become President of the United States.
1841-The Supreme Court issued a ruling on March 9, 1841, freeing the remaining 35 survivors of the Amistad mutiny. Although seven of the nine justices on the court hailed from Southern states, only one dissented from Justice Joseph Story's majority opinion. Private donations ensured the Africans' safe return to Sierra Leone in January 1842.
http://memory.loc.gov/ammem/today/mar09.html
1847-During the Mexican-American War, US forces under General Winfield Scott invade Mexico three miles south of Vera Cruz. Encountering little resistance from the Mexicans massed in the fortified city of Vera Cruz, by nightfall the last of Scott's 10'000 men have come ashore without the loss of a single life. It is the largest amphibious landing in US history until World War II.
The Mexican-American War began with a dispute over the US government's 1845 annexation of Texas. In January of 1846, President James K. Polk, a strong advocate of westward expansion, ordered General Zachary Taylor to occupy disputed territory between the Nueces and Rio Grande rivers. Mexican troops attacked Taylor's forces, and on 13 May 1846, Congress approved a declaration of war against Mexico.
On 09 March 1847, General Scott's forces landed near Vera Cruz, and by 29 March, with very few American casualties, had taken the fortified city and its massive fortress, San Juan de Ulua. On 09 April, Scott began a devastating march to Mexico City, ending on 14 September, when triumphant US forces entered the Mexican capital and raised the American flag over the Hall of Montezuma.
1858-Albert Potts of Philadelphia, PA, received a patent on his invention of a street letter box, "a mode of attaching metallic letter-boxes." The box had c enter hole through which the shaft of an ordinary cast-iron lamppost was placed. Boxes were erected on August 2, 1838, in Boston and New York City.
1861-Confederate paper money was issued under the Confederate States Act at Mobile, Alabama, authorizing $1 million in treasury notes in denominations of $50, $100, $500 and $1,000. The $50 note feature three African-Americans slaves in a field, two of them hoeing; the $100 note, a train of cars at a depot, at the right, and Liberty standing, at the left; the $500 note, a rural scene with cattle wading in a brook, and the $1,000 note, busts of Andrew Jackson and John Caldwell Calhoun.
http://www.albany.edu/jmmh/vol3/facevalue/facevalue.html
1862--Two ironclad ships, the Union's Monitor and the Confederacy's Merrimac (renamed Virginia), battled at Hampton Roads, VA. The "History Channel" has a great documentary on this, and the change from wooden ship hulls to metal hulls. The conflict took place at Hampton Roads, Virginia. The Monitor was a 172-foot Union ship with a crew of 58 under the command of Lieutenant John Lorimer Worden, who was partially blinded by a shot while observing action and was superseded by Lieutenant S. Dana Greene. I that been designed by John Ericsson and had a revolving gun turret. The Merrimac was a 175 foot Confederate ship with a crew of 300 under command of Captain Franklin Buchanan, who was wounded and superseded by Lieutenant Catseby Roger Jones. It was a scuttled Union steam frigate that had been salvaged and armored by the Confederates and renamed the Virginia. The battled ended with the sinking of the Merrimac.
1903-Blues singer/pianist Georgia White born Sandersville, GA.
http://bluesland.net/thang/GeorgiaWhite.html
http://www.theiceberg.com/artist/25959/georgia_white.html
http://ubl.artistdirect.com/music/artist/bio/0,,513828,00.html?artist=Georgia+White
http://www.mnsi.net/~phlegm/railroad_blues.html
1918- "hard boiled" detective writer Mickey Spillane Birthday. He followed the time line of
Dashiell Hammet and Raymond Chandler.
http://www.interlog.com/~roco/hammer.html
http://www.kirjasto.sci.fi/spillane.htm
1909-Birthday of rich, full tone tenor saxophone player Herschel Evans, born Denton, Texas. He created the "tough Texas tenor" sound. With County Basie from 1936-39 and quite a contrast
with tenor player Lester Young.. On February 9, 1939, at the age of thirty, he died of heart disease in New York City.
http://www.tsha.utexas.edu/handbook/online/articles/view/EE/fev3.html
http://www.vh1.com/artists/az/evans_herschel/bio.jhtml
1931 - Cab Calloway's theme song, "Minnie the Moocher," was recorded on this date in New York. Not until 1978 was it revealed that his single recording had ultimately sold 2.5 million copies, making it the longest million-seller "sleeper" after 47 years.
1932-Birthday of singer Keely Smith.
http://www.artistdirect.com/music/artist/bio/0,,494640,00.html?artist=Keely+Smith
1933- Singer Lloyd Price, an important figure in New Orleans rock 'n' roll, was born in the Louisiana city. He first hit the charts in 1952 with "Lawdy Miss Clawdy," a song originally designed to be used as a radio commercial. The piano player on the record was Fats Domino. After two years in the armed forces, Price resumed his recording career with "Just Because," which hit the charts in early 1957. The following year he had his only number-one hit, "Stagger Lee," which he wrote with his manager, Harold Logan. Price's other hits include "Personality" and "I'm Gonna Get Married."
http://rockhall.com/hof/inductee.asp?id=172
http://www.garycape.com/price.htm
http://www.history-of-rock.com/price.htm
http://www.spots.ab.ca/~jam/Scans/KBB.html
1942-Tommy Dorsey records Elman-Peterson trumpet battle "Well, Git it."
1943-the temperature at Lac Frontiere, Maine fell to 40 degrees below zero. This is the coldest ever in March in New England.
1944- Canadian blues-rock singer and harmonica player King Biscuit Boy, whose real name is Richard Newell, was born in Hamilton. He released several LPs of his own in the 1970's, as well as appearing on recordings by Ronnie Hawkins, Crowbar, April Wine and the Electric Flag. Died Jan. 5, 2003.
http://www.canoe.ca/JamMusicPopEncycloPagesK/king_biscuit.html
http://www.spots.ab.ca/~jam/Scans/KBB.html
http://therealthing.com/kingbiscuitboy/
1945- the Japanese capital of Tokyo was bombed by 343 Super fortresses carrying all the incendiary bombs they could hold. Within the targeted areas of the city, population densities were four times greater than those of most American cities, and homes were made primarily of wood and paper, many shadow factories making military parts and fabricating aircraft. Carried by the wind, the fires leveled 16 sq miles. More than a quarter million buildings were destroyed, including 18% of the industrial area. 1945-Early morning Air Force crews met on the Mariana Islands of Tinian and Saipan for a military briefing. They were planning a low-level bombing attack on Tokyo that would begin that evening, but with a twist: Their planes would be stripped of all guns except for the tail turret. The decrease in weight would increase the speed of each Superfortress bomber-and would also increase its bomb load capacity by 65%, making each plane able to carry more than seven tons. Speed would be crucial, and the crews were warned that if they were shot down, all haste was to be made for the water, which would increase their chances of being picked up by US rescue crews. Should they land within Japanese territory, they could only expect the very worst treatment by civilians, as the mission that night was going to entail the deaths of tens of thousands of those very same civilians. "You're going to deliver the biggest firecracker the Japanese have ever seen," said US Gen. Curtis LeMay.
334 bombers, flying at a mere 150 meters altitude, dropped their loads, creating a giant bonfire fanned by 30-knot winds that helped raze Shitamachi and spread the flames throughout Tokyo. Masses of panicked and terrified Japanese civilians scrambled to escape the inferno, most unsuccessfully. The human carnage was so great that the blood-red mists and stench of burning flesh that wafted up sickened the bomber pilots, forcing them to grab oxygen masks to keep from vomiting. The raid lasted slightly longer than three hours. The death toll was 83,000; 41,000 were injured. Only 243 American airmen were lost — considered acceptable losses. For the balance of the war American strategic bombing followed this pattern. The bombing of Germany was also changed to incendiary as the military learned the fire aftermath caused great more damage than regular bombs.
1956---Top Hits
Lisbon Antigua - Nelson Riddle
Why Do Fools Fall in Love - Frankie Lymon & The Teenagers
Hot Diggity (Dog Ziggity Boom) - Perry Como
I Don't Believe You've Met My Baby - The Lovin' Brothers
1956-a whopping 367 inches of snow was measured on the ground at the Rainier Park Ranger station in Washington. The snow depth was a state record and the second highest total of record for the US
1958-Cannonball Adderly, with Miles Davis, cuts "Somethin' Else" album (BN 1595).
1959-Barbie Debuts. The popular girls' doll debuted in stores. More than 800 million dolls have been sold.
1959 - Jack Paar was on the cover of "LIFE" magazine. The article on him said he was accused of "keeping the U.S. up nights." He had a late night television show on NBC with show regulars, Dody Goodman, Alexander King, Cliff Arquette, announcer Hugh Downs and bandleader Jose Melis.
http://www.life.com/Life/covers/1959/cv030959.html
1960 -a winter storm produced a narrow band of heavy snow from north central Kentucky into Virginia and the mountains of North Carolina. Snowfall totals ranged from 12 to 24 inches with drifts up to 11 feet high in western Virginia
1961-Clifton Reginald Wharton sworn in as ambassador to Norway. American lawyer and ambassador who was the first African American to enter the Foreign Service and the first African American diplomat to head a United States delegation to a European country.
1961- "I Want a Guy," the first Supremes' single under that name, was released. The Supremes had previously recorded as the Primettes.
1964---Top Hits
I Want to Hold Your Hand - The Beatles
She Loves You - The Beatles
Please Please Me - The Beatles
Saginaw, Michigan - Lefty Frizzell
1964-Five Sioux led by Richard McKenzie took over Alcatraz Island in San Francisco Bay, off San Francisco, California. The demanded the establishment of a cultural center and university on the island. The occupation lasted four hours. On November 20,1969, these demands were raised again by Richard Oakes and a group of about 100 Native Americans, mostly college students, who began an organized occupation of Alcatraz that lasted 19 months. Alcatraz today is a national monument, quite
a tourist attraction, too.
1965- Three white Unitarian ministers, including the Rev. James J. Reeb, were attacked with clubs on the streets of Selma, Alabama, while participating in a civil rights demonstration. Reeb later died in a Birmingham, Alabama hospital.
http://www.uua.org/news/reeb/nyt030800.html
http://www.uua.org/news/2002/selma/inscriptions.html
1966 -Andrew Brimmer becomes 1st black Governor of Federal Reserve Board.
http://www.umass.edu/economics/Staff/brimmer.html
http://www.horatioalger.com/members/member_info.cfm?memberid=bri74
1969-- the Smothers Brothers television show was cancelled by CBS after the brothers refused to censor a comment made by Joan Baez on one of her songs. She wanted to dedicate the song to her husband, David, who was just about to go to jail for objecting to the draft. An edited version of the show was broadcast later in the month.
1972-In what will become a trend, pop artists unite to perform for a presidential candidate: Carole King, James Taylor and Barbara Streisand among others, play a benefit show for Democratic presidential hopeful George McGovern at the Forum in Los Angeles
1972---Top Hits
Without You- Nilsson
Hurting Each Other - Carpenters
Down by the Lazy River - The Osmonds
Bedtime Story - Tammy Wynette
1974 - Terry Jacks was starting the second week of a three-week stay at the top of the pop charts with "Seasons in the Sun". Other musical newcomers: Jefferson Starship, Billy Joel, Kiss, Olivia Newton-John, Kool & the Gang and The Steve Miller Band.
1975 - Elvis Presley begins his final recording session at RCA's Hollywood studios.
1977-Fleetwood Mac's "Rumours" becomes their second album to go platinum since the addition of Stevie Nicks and Lindsey Buckingham
1979-ABC-TV shows the rock documentary, "Heroes of Rock & Roll," narrated by Jeff Bridges and featuring clips of Buddy Holly, Chuck Berry, Elvis Presley, the Beatles, Rolling Stones, Bob Dylan, Elvis Costello and others.
1980---Top Hits
Crazy Little Thing Called Love - Queen
Longer - Dan Fogelberg
Desire - Andy Gibb
My Heroes Have Always Been Cowboys - Willie Nelson
1985 - "Gone With The Wind", the most requested movie in history, went on sale at video stores across the United States for the first time. The tape cost $89.95. The film, starring Clark Gable and Vivien Leigh, cost $4.5 million to make, but has earned over $400 million, making it one of the biggest money-making films in history. "
1987 - Gale force winds ushered arctic air into the north central U.S. Some places were 50 degrees colder than the previous day. Northeast winds, gusting to 60 mph, produced 8 to 15 foot waves on Lake Michigan causing more than a million dollars damage along the southeastern shoreline of Wisconsin.
1987- U2's "The Joshua Tree," which sold nearly six- million copies in the US alone, was released. The compact disc version of the album became the first CD to sell one-million copies in the US. It contained U2 classics like "I Still Haven't Found What I'm Looking For," "With Or Without You" and "Where The Streets Have No Name."
1988---Top Hits
Father Figure - George Michael
Never Gonna Give You Up - Rick Astley
I Get Weak - Belinda Carlisle
Face to Face – Alabama
1989 - Twenty-two cities in the southwestern U.S. reported new record high temperatures for the date. In New Mexico, afternoon highs of 72 at Los Alamos, 76 at Ruidoso, and 79 at Quemado, were records for March.
1992 -the first 9 days of March in Cincinnati, Ohio were very warm. The temperature averaged 58.7 degrees -- or 21.0 degrees above normal!! Within this 9 day stretch, high temperatures were 70 degrees or above on 5 consecutive days. Never before had this occurred so early in the season.
1994-Top Hits
The Sign- Ace Of Base
The Power Of Love- Celine Dion
Whatta Man- Salt-N-Pepa Featuring En Vogue
Without You/Never Forget You- Mariah Carey
1995 - With a vote of 28-0, the major league owners admit two new teams, the Arizona Diamondbacks and Tampa Bay Devil Rays. The teams will be assigned leagues in January of 1997.
1996- "One Fine Day" by Mariah Carey and Boys II Men topped the Billboard Hot 100 singles chart for the 15th week, a record for the rock era. The old record of 14 weeks was shared by Whitney Houston's 1992 hit "I Will Always Love You" and Boys II Men's 1994 smash "I'll Make Love To You."
1998--The San Francisco bicycle bandits, Edwin James Rowan III (39) and Raymond V. Lopez (46) were arrested after robbing the California Federal Savings Bank on the 4000 block of Geary. They were suspected of robbing 12 North Bay banks and using bikes as get-away vehicles.
--------------------------------------------------------------

Winter Poem
Winter's Embrace
By Joanna Fuchs
When winter blows its cold breath everywhere,
And throws a chill white blanket on the ground,
The sun makes sparkling diamonds on the snow,
And trees with icy diadems are crowned.
It's time to snuggle in for winter fun
In cozy places, maybe by a fire.
A good book and some cocoa feel just right
In flannels, sweaters, winter's warm attire.
Winter's gloom is comforting somehow,
As life retreats from its rushed and frantic pace.
We're ready now to stay indoors awhile,
As we settle into winter's calm embrace.
--------------------------------------------------------------

SuDoku
The object is to insert the numbers in the boxes to satisfy only one condition: each row, column and 3x3 box must contain the digits 1 through 9 exactly once. What could be simpler?
http://leasingnews.org/Soduku/soduko-main.htm
--------------------------------------------------------------

Daily Puzzle
How to play:
http://www.setgame.com/set/puzzle_frame.htm
Refresh for current date:
http://www.setgame.com/set/puzzle_frame.htm
--------------------------------