Controller
Los Angeles, CA
Require Great Plains & 5+ yrs of accounting exp. CPA & exp. in equip. leasing are desired but not required. Must have BA in accounting/finance field. Send resume to
recruiting@julesandassociates.
About the Company : Jules & Associates, Inc. is at forefront of the equipment finance industry. Founded in 1989, we have been ranked twice by Inc. Magazine as one of the fastest growing companies in the U.S.
Wednesday, March 5, 2008
Headlines---
About Leasing News and Our Reporting
Classified Ads----Controller
Marlin stock in nose dive?
Pawnee stock down, too
CIT Three
Smith and Stratton, two New CLP's
Bruce Kropschot—Leasing News Historian
Classified Ads—Help Wanted
Credit Manager's Index Breaks Streak
of Five Consecutive Declines
Lease Advisor Ed Castagna in USA Today
Sales makes it Happen by Linda P. Kester
"Never Give Up"
Placard---Never give up
Pricing not the only barrier to Vista
First Sound Bank/Puget Sound Leasing
Alter Moneta Continues to Expand
Dollar Falls in Europe, Canada, Japan
Fed chief: Mortgage crisis to continue
Citi drops on cash level concerns
Filings for Bankruptcy Up 18% in February
News Briefs---
You May have Missed---
The Egan's New Motor Home
Sports Briefs---
"Gimme that Wine"
Calendar Events
Snapple Real Facts
Today's Top Event in History
This Day in American History
Winter Poem
SuDoku
Daily Puzzle
GasBuddy
Provence, France-Vacation
News on Line---Internet Newspapers
Peace Corp
######## surrounding the article denotes it is a "press release"
------------------------------------------------------------------

About Leasing News and Our Reporting
A major misconceptions is that Leasing News is first a promoter of leasing companies, leasing industries, and is "fair and unbiased" in being always on the side of a leasing company or leasing association. Nothing could be further than our goal. You are going to get the truth here, whether the company we write about likes it or doesn't like it. Leasing News is not going to pull its punches. We will be the first ones to point out a broker, company holding an advance rental or not treating its customers fairly.
We admit to being biased in activities we promote as we turn down over two-thirds of the press releases as well as others who are looking for free advertising. We also turn down three/quarters of the press releases we receive, from not only leasing companies but all those who service or want to reach our readers. They are basically advertising, promoting their product or company. If we plug someone, we definitely are being "bias" as they didn't pay us to promote their product or event.
And yes, we give our opinion. When we do, we sign our name as you know it comes from one of our writers.
When Leasing News writes a story the goal is to present all sides, and if a "side" doesn't want to make a comment, the story still is reported. If it appears one sided, it is the fault of the party who does not want to make a comment or statement. It does not stop the story from being written. Leasing News attempts in its news stories to be "fair, unbiased" and accurate as possible.
We do not make this claim in other stories, especially when signed by the writer as their opinion.
We are provocative, trying to stimulate thought, plus we try to bring humor, too, as often the news is too negative, too frightening, so a laugh hopefully tries to offset the continuing tough business
we face every day.
We welcome new readers to join our mailing list. The purpose is to be notified that there is a new edition posted. The e-mail points out the "headline" news in the edition. Often we send out "extra's," when a newsworthy event occurs we think readers should learn about right away. We also from time to time will skip our Monday-Wednesday-Friday routine if there is not enough news worth reporting. One thing we do not want to become is boring.
Over two-thirds of our readers go directly to our web site, understanding that the news edition is really a connection to www.leasingnews.org.
Christopher Menkin, editor
--------------------------------------------------------------

Classified Ads----Controller
Boca Raton, FL
CPA w/ Sarbanes Oxley/ 15 years management exp. as CFO/ Controller/5 yrs w/ PWC Extensive exp providing accounting/ tax guidance for the equipment lease industry. Willing to relocate.
Email: bltushin@hotmail.com

Chicago, IL
experienced in lease accounting, operations, management, and Sarbanes-Oxley. Seeking position with equipment lessor. Would consider contract assignments or relocating.
Email: leasecontroller@comcast.net

Southeastern, MI
Controller & Management experience w/ equip lessors &broker. MBA, CPA w/ extensive accounting, management, securitization experience with public and private companies. Willing to relocate.
Email: Leasebusiness@aol.com
West Palm Beach, FL
CPA/CFO/Controller/Due Diligence Officer/SOX Lead seeking position.
Email: obrienhowardj@aol.com
For a full listing of all "job wanted" ads, please go to:
http://www.leasingnews.org/Classified/Jwanted/Jwanted.htm
To place a free "job wanted" ad here, please go to:
http://www.leasingnews.org/Classified/Jwanted/Jwanted-post.htm
--------------------------------------------------------------

Marlin stock in nose dive?
by Christopher Menkin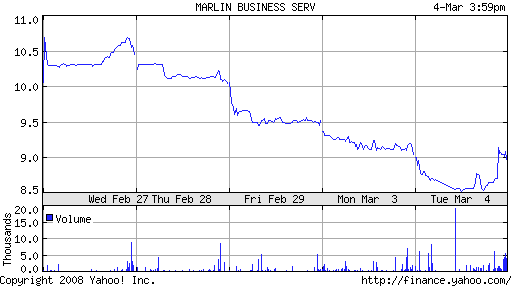 Monday, Marlin Business Service stock got hammered with an unusual 248,612 volume compared to their average volume of 58,742, reaching an all time low for the stock at 9.05. The high for the year was $24.29.
Tuesday the stock dropped to even a further low of 8.49, but recovered at closing to 8.98 and after hour trading to 8.75 with a volume of 101,896.
Most of Monday's volume happened after 4PM, one of the institutional holders must have decided now was the time. Recent SEC notices show several changes from larger investor groups. They must have decided it was not a growth stock that was growing. The stock market itself finished almost even, although down, so it wasn't part of a huge sell off.
It should be noted that several of the Marlin officers, such as Dan Dyer, George Perose and Lynn Wilson purchased stock last Friday. It may also be they were exercising options. It appears they did
not know the stock would take a dive on Monday and Tuesday. Since the company will not talk to Leasing News, we don't have the answers to many questions, such as why the executives think the Marlin stock continues to fall.

Volume was about $27MM for February, well below plan, again. The CFO of the Utah bank reportedly quit about a week ago. Marlin continues to lose sales personnel with more to follow, several insiders tell Leasing News. The company seems to have lost its momentum. It is also facing a decision to lower credit criteria in order to boost both business.
Their competition in the small ticket arena has dropped rates to lure in more "A" and "B" business, including Bank of the West, First Federal Leasing, and even LEAF has cut rates to their top brokers. GE along with major banks have also dropped their rates and entered into the small ticket market place.
The "C" and "D" marketplace has also gotten stronger, but has not lowered rates as Dakota, North South Leasing, and others in this field report business is increasing for them as they respond to
the need in the marketplace.
--------------------------------------------------------------

Pawnee stock down, too
Chesswood Income Fund dba Pawnee Leasing, Fort Collins, Colorado, stock is at a low of 2.87 (Canadian.)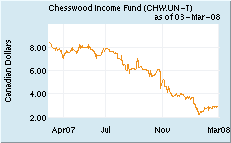 Chesswood Income Fund, created in May 2006, is a conversion of the former Toronto Stock Exchange listed company cars4U Ltd., along with the addition of Pawnee Leasing Corporation, of Colorado, USA.
http://www.chesswoodfund.com/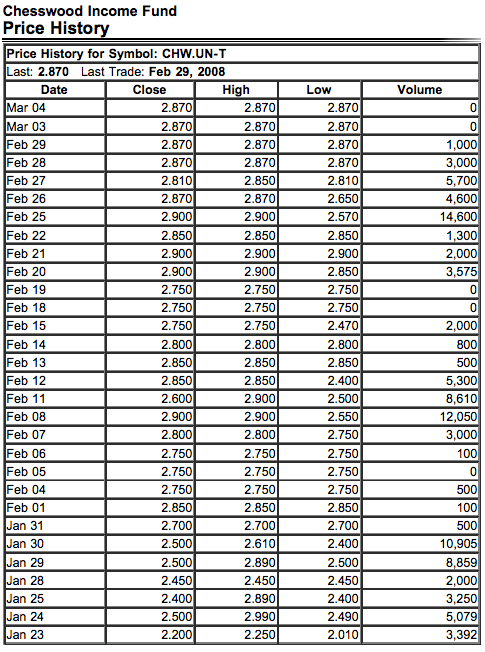 In addition to Pawnee, the fund includes www.AcuraSherway.com,

"For more than 20 years, Acura Sherway has been providing customers with outstanding services. As one of Toronto's largest Acura dealerships, our business caters to families, businesses and professionals. Acura Sherway has a large selection of Performance Luxury new vehicles. Our line up includes the CSX, EL, RSX, TSX, class leading TL, MDX, our flagship RL and coming soon, the RDX. The used vehicle department at Acura Sherway offers a huge selection of value priced, quality, pre-owned vehicles."
http://www.chesswoodfund.com/companies.aspx
and
cars4U.com www.cars4U.com

"cars4U.com, founded in 2000, is Canada's only eDealer. Only cars4U.com provides the consumer with the ability to get real-time, on-line prices for the purchase, lease, or finance of a new car. Complete disclosure, no haggling and a positive buying experience at a great price, is what cars4U has provided to more than 1,000 customers to date. Simply Log In and Drive Out! "
http://www.chesswoodfund.com/companies.aspx
Last month Chesswood Income Fund (TSX:CHW.UN) announced a cash distribution of $0.057 per unit for the month of February
The year-end is June, 2007 and there has not been any new financial statement posting on the exchange that Leasing News could find. The last news was that Chesswood Fund was subject to a $10.5 million "goodwill loss." It was result in re-stating their financial statement to a $7.9 million loss compared to $1.9 million profit for the same time period in 2006, but this is not reflected on the Toronto Stock Exchange at this time.
It appears from the Toronto Stock Exchange that Pawnee now has 77 employees, up from the original 45 on the Leasing News "Funder list."
--------------------------------------------------------------

CIT Three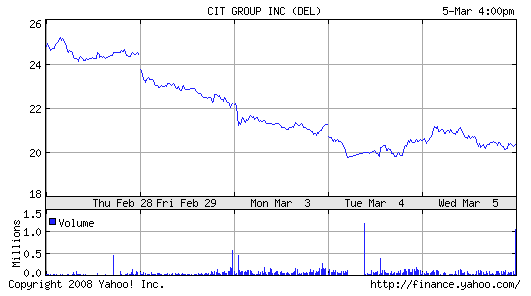 Lehman Brothers Inc. analyst cut the price target on CIT and shares tumbled $1.69, or 8 percent, to $19.58 in morning trading. Shares have traded between $19.05 and $61.47 in the past 12 months.
The company has gotten out of the subprime mortgage business, concentrating on its core growth products, but analysts do not seem to like finance companies, commercial or consumer, and leasing companies in general do not appear to be popular investments today.
--------------------------------------------------------------

Smith and Stratton, two New CLP's
The Certified Lease Professional (CLP) Foundation is very pleased to announce the addition of two new Certified Lease Professionals. The Board of Directors asks you to join us in congratulating them for completing the CLP Program and successfully passing the CLP Exam.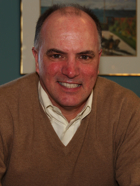 Bruce Smith, CLP
Diversified Capital Credit Corporation
Gillette, NJ
"I'm glad I went through the CLP process, and recommend it to anyone who wants to test their knowledge of all aspects of leasing," he said." I'm pretty sure it was one the hardest tests I ever took, but its been 30 years since my last test in grad school at the University of Michigan, so my memory is a bit fuzzy.
"Frankly, I was surprised (maybe disappointed?) to learn that there are only about 200 active CLP's. It's great to have on your business card, and a number of people have commented on it already, but in my humble opinion, it needs to be worth more.
"Hopefully more will choose to sit for their CLP so that we can demonstrate to anyone who may be watching that we're committed to raising the level of professionalism and education in our industry."

Bruce Smith, CLP
Diversified Capital Credit Corp.
550 Mountain Avenue
P.O. Box 409
Gillette, NJ 07933
908-647-4500 x26
908-647-4599 FAX
www.dicapcredit.com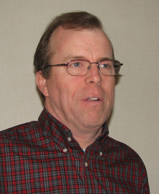 Joe Stratton, CLP
Pepper Financial
Westtown, PA
"I would like to encourage others in the industry to take on the challenge of attaining their CLP certification, " he said. "After 25 years in the industry, I found it rewarding to learn how much I knew, yet I still worked hard to prepare for the exam. The program and exam are a challenge for anyone in the industry – very rigorous and comprehensive – yet very attainable for many of the top notch people working in the leasing profession today. Especially for younger leasing professionals, it will help them to develop their career and gain recognition for their knowledge and experience.
"I hope others will join with the CLP Foundation in promoting this as an industry standard. Like other professions, the leasing industry should support and encourage our peers to reach the highest levels of professional knowledge and conduct as a means of improving ourselves and attracting top notch talent to our field."

Joe Stratton, CLP
Pepper Financial
P.O. Box 480, Westtown, PA 19395
Tel - 610-399-4887
Fax - 610-399-8997
Email - JoeStratton@PepperFinancial.com
From Cynthia W. Spurdle, Executive Director,
CLP Foundation:
"The CLP Foundation is the official governing body for the Certified Lease Professional ("CLP") Program. The CLP designation sets the standard for professionalism in the leasing industry. This designation identifies and recognizes individuals within the leasing industry who have demonstrated their competency through continued education, testing and conduct. This designation is the only internationally recognized lease certification program in the world.

"We invite you to visit our web site -- www.clpfoundation.org for detailed information about the CLP Foundation and the CLP Program. For further information about our Mentor Program and Anonymous Test Taking Program, please contact Cindy Spurdle at 610/687-0213 or cindy@clpfoundation.org."
Cindy
Cynthia W. Spurdle
Executive Director
CLP Foundation
PO Box 302
Wayne, PA 19087
PH: 610/687-0213
FAX: 610/687-4111
E-mail: cindy@clpfoundation.org
www.clpfoundation.org
--------------------------------------------------------------

Bruce Kropschot—Leasing News Historian
Leasing News salutes its advisors. They do not participate in editorial decision, choosing stories or subjects, but give general advice, often on our private internal blog.
Leasing News has asked each one the same four questions to give readers more insight into their personality and experience in the industry.
1. What is the biggest issue you face in your business?
"As a merger and acquisition advisor to leasing companies, my most important issue usually is to be able to convince potential acquirers that the acquisition of my equipment leasing company client can provide an excellent return on investment."
2. What advice would you give to a young person entering the leasing business today?
"Become a well-rounded leasing person by trying to get experience in sales, credit, collections, accounting and finance. Continue the learning process throughout your career by participating in leasing industry association conventions and conferences."
3. To what do you attribute your success?
"Throughout my career, I believe that hard work, doing more than is expected and maintaining a high level of integrity have played important roles in my success. I try to live by the words of my high school class motto: "Give to the world the best you have, and the best will come back to you."
4. What is one big thing that you hope to do before you die?
"After I semi-retire, I would like to take an active management role in a charitable organization."
Bruce Kropschot joined our advisory board on September 6, 2000.
Bruce keeps everything he is involved with confidential, including potential clients or projects. As a matter of fact, often a press release is sent out about a company who he was responsible in putting together the sale or merger, and the first we learn of his involvement is when we read the press release. He never tells us anything about his clients, potential clients, or association activities.
His main role is as a historian. If it is public information about a person or a company, Kropschot is a walking encyclopedia about who is who and who did what. Often he knows the president personally. He is a wealth of equipment leasing history. We can often can check facts, verify what we have heard, or Bruce will tell us where to look. But if it comes to one of his clients or potential clients, he will tell us "no comment." But when we call him about something he can talk about, he is a tremendous asset.
Leasing News Advisory Board Member Biography
Kropschot Financial Services
70 Beachside Drive, #101
Vero Beach, FL 32963
(772) 228-9808
bkropschot@kropschot.com
www.kropschot.com
Bruce Kropschot is President of Kropschot Financial Services, a firm he founded in 1986. The firm has been for many years the leading provider of merger and acquisition advisory services for equipment leasing companies, having initiated the sale of more than 150 businesses. He has been active in the equipment leasing industry since 1972 and has been a senior executive of three large leasing companies.
Mr. Kropschot has served on the Board of Directors of the Equipment Leasing and Finance Association (formerly the Equipment Leasing Association,) Eastern Association of Equipment Lessors, and United Association of Equipment Leasing. He currently serves on the Equipment Leasing and Finance Association Membership Marketing Committee. He is also a founding director of the International Network of Merger & Acquisition Partners, a worldwide organization of over 60 merger and acquisition firms. Mr. Kropschot is a CPA and graduated with BBA and MBA degrees (with honors) in Accounting and Finance from the University of Michigan.
--------------------------------------------------------------

Leasing Industry Help Wanted
Broker Relations Manager

Broker Relations Manager
Bothell , Washington
Build/manage broker base. Provide guidance to new brokers. Work with "full financial" credit packages, "story" & non-standard credits from $25,000 to $450,000.
e-mail jimb@abcoleasing.net or
fax resume: 425.806.1813 .
Our new business is sourced exclusively through brokers.
Controller

Controller
Los Angeles, CA
Require Great Plains & 5+ yrs of accounting exp. CPA & exp. in equip. leasing are desired but not required. Must have BA in accounting/finance field. Send resume to
recruiting@julesandassociates.
About the Company : Jules & Associates, Inc. is at forefront of the equipment finance industry. Founded in 1989, we have been ranked twice by Inc. Magazine as one of the fastest growing companies in the U.S.
Senior Credit Analyst


Senior Credit Analyst
Westport, CT.
Captive construction equipment finance background preferred;flexible adaptive team player w/8 years underwriting exper. For more info/to apply click here.
A Fortune 500 construction equipment manufacturing company.


--------------------------------------------------------------

Credit Manager's Index Breaks Streak
of Five Consecutive Declines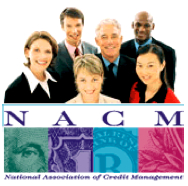 The seasonally adjusted Credit Manager's Index (CMI) remained unchanged in February, breaking a streak of five consecutive declines, although the news is not all that good.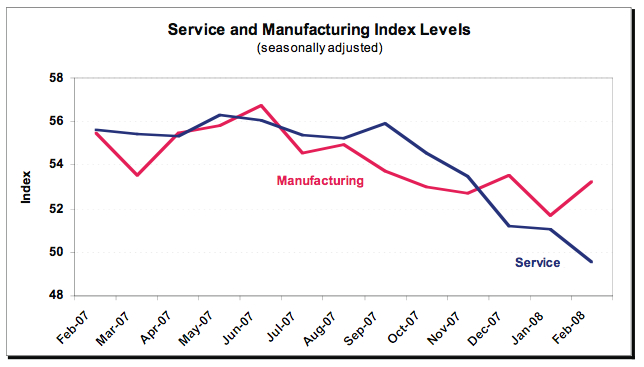 The National Association of Credit Management (NACM), headquartered in Columbia, Maryland supports more than 22,000 business credit and financial professionals worldwide with premier industry services, tools and information. The CMI survey asks credit managers to rate favorable and unfavorable factors in their monthly business cycle.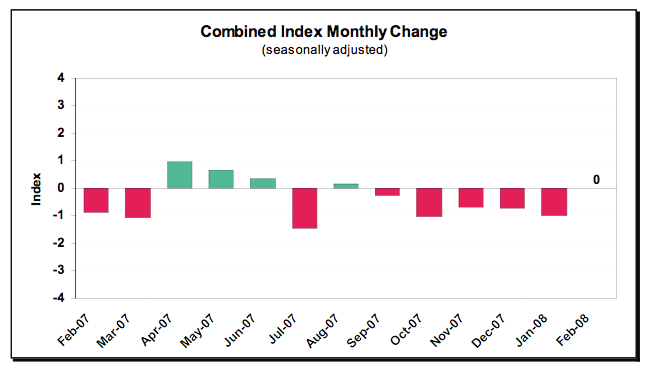 While there was some good news, minor, in the manufacturing sectin, the seasonally adjusted service sector index fell 1.6% in February. Seven of the 10 components fell, suggesting widespread weakness, and the total index fell to 49.5%, below the 50% level, indicating economic contraction.
"As has been the case for months now, the majority of the respondents making comments pointed their fingers directly at the housing market as the source of their woes," Daniel North, chief economist for Euler Hermes ACI, said. Other industries are now chiming in as well. A provider of computer programming services reports that "payments have radically slowed." A petroleum service provider said the "trucking industry is suffering due to high fuel prices…big slowing in payments this month." Finally, a lumber mill manager noted, "I have filed more liens this last couple months than the whole five-and-a-half years I have worked here."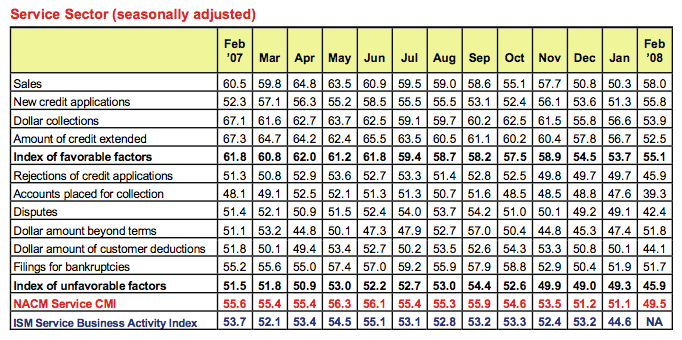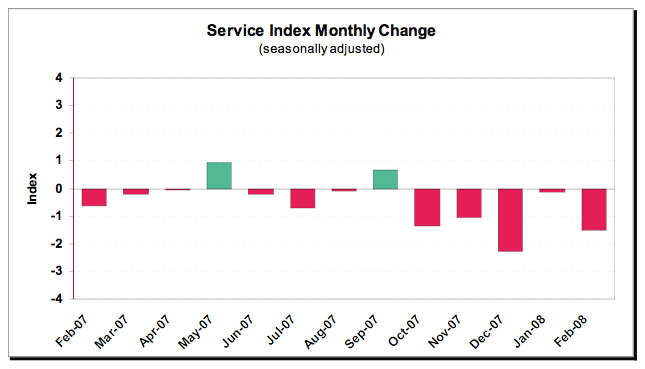 On a seasonally adjusted basis, nine of the 10 components in the combined Credit Manager's Index have fallen, driving the index down 4.1%. The manufacturing sector dropped 2.3% as eight of its components fell, and the service sector also had eight components fall, sending the index down 6.1%. "Overall, on a year-over-year basis, the data clearly reflects the slowing business conditions experienced by the broader economy," said North.
"Overall, the combined index tells a story similar to the one we have been seeing for some time: a slow erosion of the combined index with more weakness in services than in manufacturing," said North. "The performance of the macroeconomy continues to be dismal, and it is quite likely that a recession has already started." The 49.5% reading in the service index clearly shows contraction and reflects the weakness of the overall economy. "In response, the Federal Reserve has slashed interest rates and will continue to do so in order to stimulate the credit markets and the macroeconomy," said North. "However, Fed actions take six to 12 months to become fully effective, so this aggressive rate cutting is simply too late to prevent a recession, although it will help get the economy out of a recession sooner, perhaps as early as the end of this year."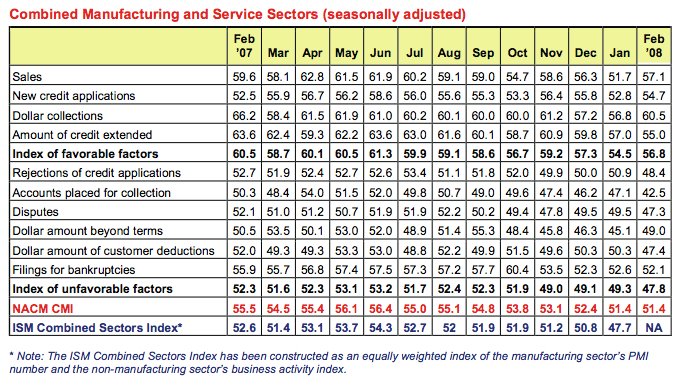 The seasonally adjusted manufacturing sector index eked out a gain of 1.5% in February, largely driven by a huge increase of 10.2% in the dollar collections component. Without that component, the total index would have risen only 0.6% suggesting somewhat weaker conditions than the headline number indicates.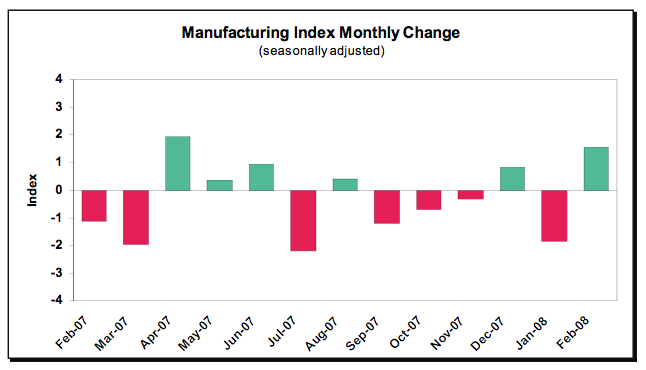 "It's no surprise that once again the housing market is held up as the cause of most respondent's woes," said North. But reports from other industries, such as sign makers, say, "We're starting to see a downturn in new business.… now looking for new work. We've had to start laying off workers…" A California participant wrote that the "number of businesses closing their doors is increasing in my area." "But on the bright side, several food companies noted strong improvement in international business, no doubt due to the weaker dollar," North added.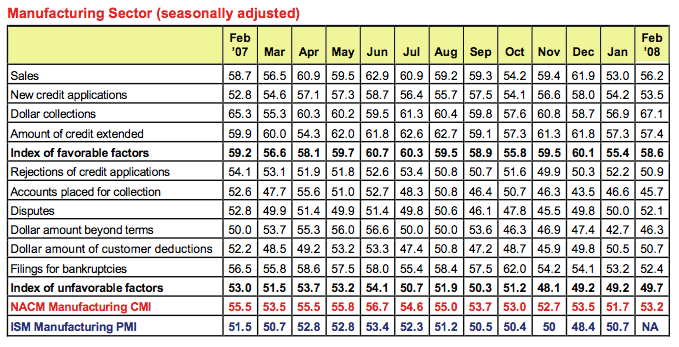 The seasonally adjusted service sector index fell 1.6% in February. Seven of the 10 components fell, suggesting widespread weakness, and the total index fell to 49.5%, below the 50% level, indicating economic contraction.
"As has been the case for months now, the majority of the respondents making comments pointed their fingers directly at the housing market as the source of their woes," said North. Other industries are now chiming in as well. A provider of computer programming services reports that "payments have radically slowed." A petroleum service provider said the "trucking industry is suffering due to high fuel prices…big slowing in payments this month." Finally, a lumber mill manager noted, "I have filed more liens this last couple months than the whole five-and-a-half years I have worked here."
The CMI data has been collected and tabulated monthly since February 2002. The Index, published since January 2003, is based on a survey of about 500 trade credit managers during the last 10 days of the month, with about equal representation between manufacturing and service sectors. The survey asks respondents to comment on whether they are seeing improvement, deterioration or no change for various favorable or unfavorable factors. There is representation from all states, except some of the less populated such as Vermont and Idaho.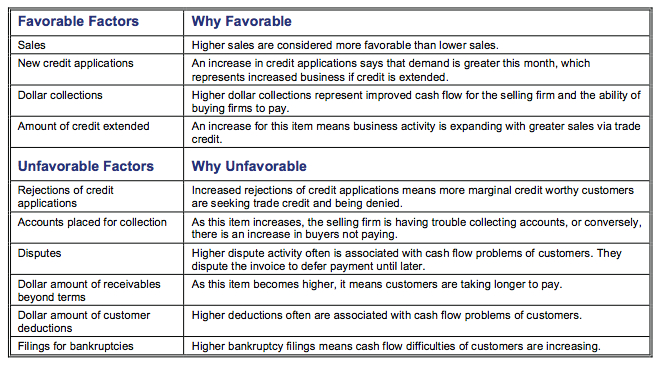 --------------------------------------------------------------
Please invite a colleague to subscribe. Leasing News is free to
readers as our advertisers help pay for the labor and cost
in producing Leasing News. Please support our advertisers.
--------------------------------------------------------------

Lease Advisor Ed Castagna in USA Today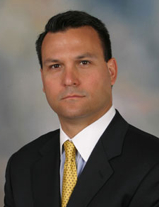 "Reposessor Nassau Asset Management repossessed 110% more trucks in 2007 than it did in 2006, according to president Edward Castagna. And it's taking less time to pick up a truck, which he sees as a sign that there's less work to keep them on the road — and out of his reposessors' reach.
"'It used to take weeks, now it takes days or hours,' he said."
http://www.usatoday.com/money/industries/2008-03-01-truckers_N.htm
--------------------------------------------------------------

Sales Make it Happen
"Never Give Up!"
By Linda Kester
People have told me that I'm a natural born salesperson. In fact, one of my performance reviews stated, "Linda could sell ice to an Eskimo."
That's garbage!
I started my career selling photocopiers. The ten months I spent in that job were the longest and most disheartening months of my life. I hated to prospect. My heart would pound, my hands would shake, and I felt like a nuisance. I would go out to prospect and I would end up at the mall.
I began to think I was never cut out for sales.
Then two things happened, almost simultaneously. First, a friend gave me an audio tape of The Psychology of Winning by Dr. Denis Waitley. Second, I was offered a job at Advanta Leasing Corp. Since my copier sales job was straight commission and the Advanta job offered a base salary ($13,500 + commission) I took the leasing gig.
I listened to that Psychology of Winning tape over and over again (truth be told, my car radio was broken-only the cassette player worked) The four biggest things I learned were:
1. Act enthusiastic until you become enthusiastic
2. Continually ask yourself "What is the best use of my time right now?"
3. Commit to yearly, quarterly and weekly goals.
4. Implement a calendar planning system, or a to-do system
I started to understand that if we narrow down the business of prospecting it's just one thing.talking to people. The best use of my time was to become successful at my job. To be successful I had to make myself call on vendors.
Then an amazing thing happened. I fell in love with leasing. My first day at Advanta Leasing, a fellow sales rep, John Forsythe, looked me up and down and said: "If you really sold copiers, you'll feel like you died and went to heaven in this job." You know what? It was like I died and went to heaven. I loved selling leasing!
I still got nervous while prospecting and to combat this I started studying sales techniques. To maintain my dignity I did my homework before making a prospect call. This is so much easier today with the internet. Thank God for the internet! You can get a contact name, and qualify a vendor just from their web site.
Simply stated to maintain your dignity while prospecting vendors or lessees:
1. Believe in your leasing services.
2. Gather as much information as you can before talking to a decision maker.
3. Ask everyone you talk to how decisions about leasing are made.
4. Have two objectives set before making a call. For example one objective could be to obtain their email address, a second objective would be to have them go to your web site.
5. Listen to the prospect-listen to understand-if they take the conversation to a different place than you wanted the conversation to go-just go with it. The goal is to establish a relationship.
6. Bring something of value to each prospect call. A new idea, sales tips, an interesting article or web site to visit. It's not about you-it's about them.
7. Ask them "What is most important to you in a leasing company?"
8. Make your calls with confidence and enthusiasm. I became eager and anxious to make calls because I had thought about the vendor, I studied their situation, and had some ideas I believed might be of value to them.
9. Find out what your prospects want and help them get it.
10. Never give up!
I believe I really helped my vendors sell more equipment. I was inspired to find creative ways to get difficult lessees approved. And that's what helped me succeed. I fell in love with what I was offering and I sold my enthusiasm to vendors.
Do I still get the butterflies while prospecting? Sometimes. I'm putting myself out there, and that is still a little frightening. However, I believe so strongly in my product that it's OK if they hang up on me. It's OK if they say no.
I just keep going because I know that there is an abundance of business out there and my services will be a match for lots of companies. We will create a win-win situation for all parties involved.
Linda Kester helps leasing companies obtain more volume. For more information please visit www.lindakester.com
Previous "Sales makes it Happen" columns at:
http://www.leasingnews.org/Legacy/index.html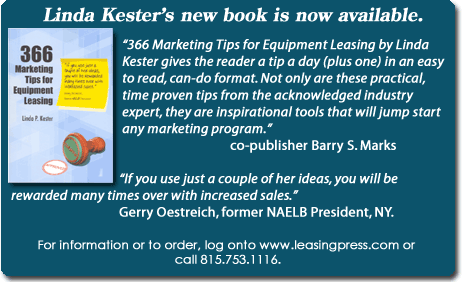 --------------------------------------------------------------

---------------------------------------------------------------
### Press Release ###########################

Pricing not the only barrier to Vista adoption
By Patricia Pickett
www.connectitnews.com

(Technician continued to warn against up-grading to Vista, stating it has not been worked out properly, plus is only a step-up to the next major version of Windows. This report confirms the sales are basically from new machines and not up-grade from present users.)
While Microsoft Corp. is trying to remove one more barrier to Windows Vista adoption by cutting prices on boxed retail copies of the operating system (OS), analysts say the move is unlikely to have a huge impact on the way the OS is usually acquired: through the OEM channel.
Last week, Redmond, Wash.-based Microsoft announced that in developed markets, the price changes to Vista will apply to retail upgrade versions of the OS's Home Premium and Ultimate editions. Meanwhile, in emerging markets, the vendor will combine the full and upgrade versions of Vista's Home Basic and Home Premium editions into full versions, and will cut prices on those editions, as well as on Vista Ultimate. Specific price decreases will vary from region to region across the globe.
However, some analysts question how much impact price cuts will have on overall Vista sales.
"Microsoft is trying to remove any barriers that there may be for people considering Vista," said Michael Cherry, lead analyst for operating systems with Kirkland, Wash.-based research firm Directions on Microsoft. "There are a lot of people that have been reluctant to use it before Service Pack 1, and now that that's coming along, (Microsoft is) looking around and saying, 'Are there any other barriers to adoption?'"
While Microsoft is hoping the Vista price cuts will encourage people to adopt the OS, "I'm not sure the price is the last barrier, in any event," Cherry noted. In fact, there are still two other issues that seem to hinder adoption. First, "it's still very confusing which version you would want," he said, pointing out that Microsoft has "chosen to have five versions of the product with very little difference between the products." The second issue is that it is "still extremely hard to know whether or not you have sufficient hardware to run it."
Allan Krans, analyst with Hampton, N.H.-based Technology Business Research Inc., agreed that the price cuts probably won't make a huge difference for Vista sales, mainly because of hardware barriers.
"I don't really see it as having a huge impact," Krans said. "Eighty per cent plus of Microsoft Windows is sold on new machines, and particularly with Vista, the hardware requirements don't allow a lot of people who have Windows XP machines to move over and meet those requirements on Vista."
Since the price reductions, at least in developed countries, are targeting upgrade versions of the OS, and since there are few people who are both candidates for an upgrade and owners of the required hardware, don't expect to see Vista adoption rates skyrocket, Cherry said. Retail, in terms of standalone boxed copy sales, "is not the largest channel for (Vista) acquisition, and regardless of any price changes, people are going to continue to get the OS from the OEMs on new machines," he said. "In fact, given the hardware requirements, that may be the best way to get it."
Since there was no mention of cuts to OEM prices, "in pre-installed machiens you may not see a whole lot of reduction anyway," which means the vast majority of of people acquiring Vista will not see a price drop at all, Krans said.
Even in emerging markets, where Microsoft is slashing Vista prices to curb piracy, the vendor might not see a whole lot of results, said Cherry. "The hardware requirements (of Vista) may be a little over the top for emerging markets," he said. "I'm not sure if they may be better served by the starter edition of XP, which is likely to be available there and already matched to the hardware they have."
Krans agreed. "For consumers in emerging markets, especially for first-time PC purchasers, (the extra hardware requirements are) a big added cost." However, since hardware costs have come down substantially over the years, any type of price reduction in emerging markets should at least help boost Vista sales a little bit, he said.
Krans also pointed out that Microsoft has been experimenting with price decreases of standalone boxed copies of the OS in select markets over the past year, and "so far they have been able to compensate for the decrease in price with sales volume," he said. So from Microsoft's perspective, even with the price cuts, "the amount of revenue they'd get is the same or greater than if they kept their prices at higher levels."
Increased volume is probably where the real benefit lies, Krans said. "This will get (Microsoft) ahead a little on the adoption front. If the financial impact is not that great, they will increase their base of Vista users incrementally -- at least a little bit -- and the net gain will be some customers' transitioning to the operating system, and Microsoft retaining those customers."
### Press Release ###########################

First Sound Bank Acquisition of Puget Sound Leasing Closes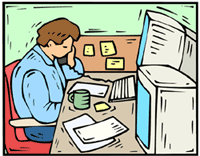 SEATTLE,WA -- First Sound Bank today announced it has completed the purchase of substantially all of the assets of Puget Sound Leasing Company, Inc. of Bellevue, Washington.
The bank will now conduct leasing activities through a separate division of First Sound Bank operating under the name of Puget Sound Leasing. This acquisition will significantly expand the bank's presence in the leasing business in Western Washington and throughout the country.
"This strategic partnership not only allows us to provide our customers with equipment leasing options but also opens the door for us to offer a broad array of banking services to Puget Sound Leasing customers," said First Sound Bank Chairman and Chief Executive Officer Don Hirtzel. "It's a great fit, and we couldn't be happier teaming up with a company we've known and trusted for many years -- whose high quality of service and attention to detail are hallmarks in the industry."
"With Puget Sound Leasing's historical track record of growth, we expect to add to First Sound Bank's earnings per share and net income in 2008 and beyond," said First Sound Bank President Steve Shaughnessy. "This new partnership provides an excellent way to expand our customer base and more fully serve our current customers."
"We view this strategic fit with First Sound, its management team and its employees as an excellent enhancement to our leasing operation, " said Puget Sound Leasing President Louis A. Secord, Jr. "Our entire team of 53 employees has made the move to First Sound and is excited about developing synergies that will provide added benefits to our clients."
Founded in 1985 by Louis A. Secord and Richard A. Secord, Puget Sound Leasing Company, Inc. specializes in originating commercial equipment leases that are located throughout the U.S. but concentrated in the states of Washington, California, Arizona and Oregon. The company originates leases through its long-established broker and vendor network, often packaging lease payment streams for sale to commercial banks and retaining the servicing thereafter.
About First Sound Bank
First Sound Bank is a Seattle-based bank offering customized banking for small- to medium-sized businesses, organizations, not-for-profits and professionals in the Puget Sound region. Founded by a team of veteran local banking executives, First Sound Bank is committed to delivering personalized service, convenient access and competitive rates to support the needs of the business community. First Sound Bank offers online banking at http://www.firstsoundbank.com plus an expansive banking network in the western U.S., as well as ATM banking throughout the country and abroad.
### Press Release ###########################

Alter Moneta Continues to Expand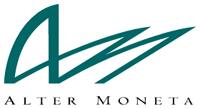 Buffalo, NY. —Throughout the past year Alter Moneta has dramatically increased its sales force to meet their goal of doubling their workforce by 2012. Most recently added to the mid-western US sales team was Kelly Barnes. Last month she was assigned as district sales manager. Alter Moneta's presence in Texas has been primarily through their vendor group operations. Barnes will be responsible for capturing the direct market needs of clients, offering innovative financing solutions to middle-market firms in transportation, construction, manufacturing and waste industries.
Barnes will be located directly in Magnolia, TX. , specifically cover markets in southern Texas including the major hubs of Houston, Austin and San Antonio. She will report to Jerilyn Nicholsen vice president of sales- Midwest. Jerilyn believe that Barnes, "brings a breath of fresh air to a market where we can offer value driven services to direct end-users."
Barnes has consistently exceeded her sales quotas above 150% by regularly structuring programs for clients based on their working and cyclical financial needs. Previously at Irwin Commercial Finance, Houston, TX, she served as regional account manager with an emphasis of creating funding programs for truck and trailer end users. "Trucking, transportation, and construction are my strong suit" she said, "and I am very excited about partnering Alter Moneta's versatile funding products and my experience to these markets in my territory." Barnes also worked at Summit Funding Group in Irvine, CA, prior to be transferred within the company to their Houston, TX. location.
About Alter Moneta
Alter Moneta, established in 1998, is one of the fastest growing independent financial services firms in North America, with significant market presence in both Canada and the United States. The company provides funds to purchase or lease new and used revenue producing equipment for middle-market firms in trucking, warehousing, construction, passenger transport, manufacturing and waste management industries. Through its Vendor Finance group, Alter Moneta also provides financing programs for manufacturers and dealers. Its Lutex subsidiary in Quebec provides auto-leasing services. For more information visit www.altermoneta.com.
### Press Release ###########################
--------------------------------------------------------------

News Briefs----
Dollar Falls in Europe, Canada, Japan
http://seattletimes.nwsource.com/html/businesstechnology/2004244802_apdollar.html
Fed chief: Mortgage crisis to continue
http://www.sacbee.com/840/story/758612.html
Citi drops on cash level concerns
http://www.signonsandiego.com/news/business/20080304-1445-citigroup.html
Filings for Bankruptcy Up 18% in February
http://www.nytimes.com/2008/03/05/business/05bankruptcy.html?_r=1&ref=
business&oref=slogin
The world's largest aircraft lessor, International Lease Finance, is considering some form of separation from its parent
http://www.flightglobal.com/articles/2008/03/03/221930/business-briefs.html
Bernanke Wants Banks To Rework Mortgages
http://www.washingtonpost.com/wp-dyn/content/article/2008/03/04/
AR2008030400766.html
Forecasts for Crude Oil Rise to $105 on New Trading High
http://www.washingtonpost.com/wp-dyn/content/article/2008/03/03/
AR2008030301283.html
Boeing asks for immediate debriefing after $35 billion deal goes to rival
http://www.chicagotribune.com/business/chi-ap-boeing-tankercontract,0,6872546.story
---------------------------------------------------------------


You May have Missed---
The Egan's New Motor Home
(Gerry likes to drive to the mountains, lakes, and
national parks all over the United States on his
way to giving training seminars and classes
directly to you. You can see why he likes to do this:)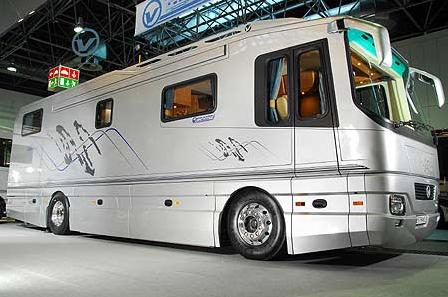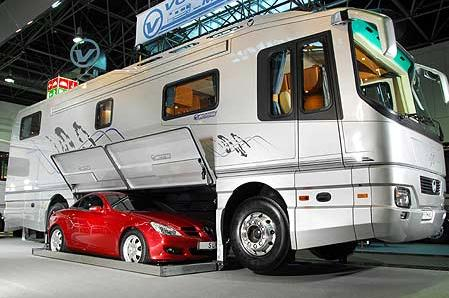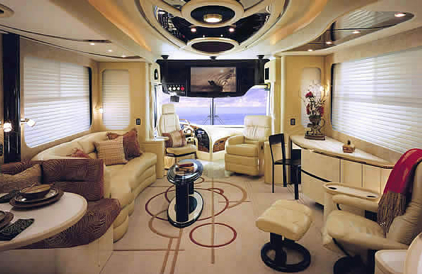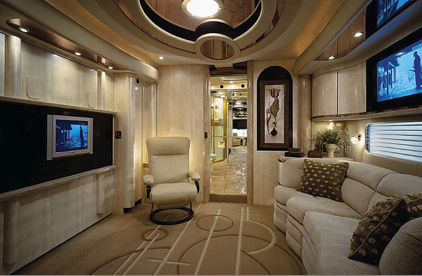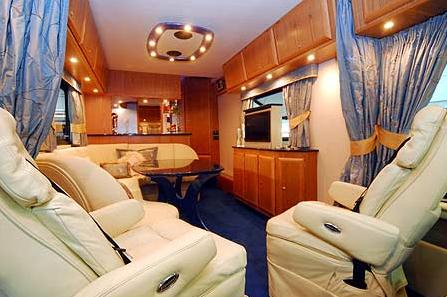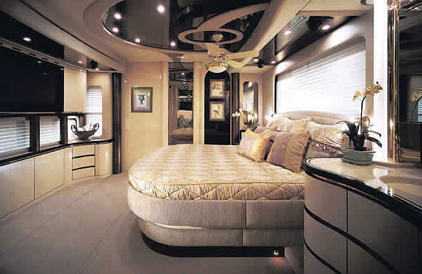 yes—two master bed rooms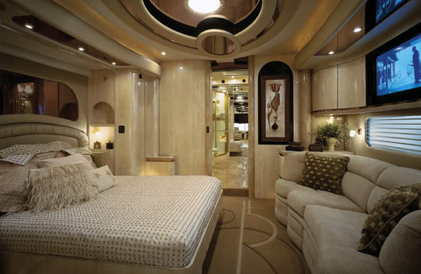 Guest room, too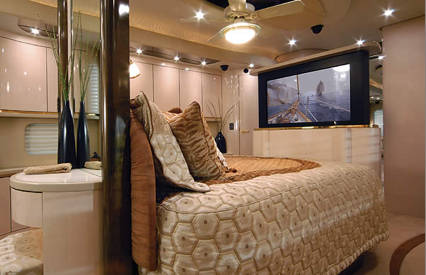 Lease training in style by Gerry Egan
---------------------------------------------------------------

Sports Briefs----
Does he mean it this time? Brett Favre says he will retire
http://sports.yahoo.com/nfl/news?slug=ap-packers-favre&prov=ap&type=lgns
Raider Coach Lane Kiffin will soon be history
http://www.examiner.com/a-1256899~Dickey__New_coach_won_t_fix_Raiders.html
----------------------------------------------------------------


"Gimme that Wine"
U.S. Wine Exports Reach $951 Million
http://winesandvines.com/template.cfm?section=news&content=53590
'Big' wines, bigger punch/
http://www.pe.com/business/local/stories/PE_Biz_D_bigwines02.25efdb7.html
Champagne demand forces French expansion
http://www.telegraph.co.uk/news/main.jhtml?xml=/news/2008/03/03/wchamps103.xml
Wine expert born with a taste for grapes
http://www.insidebayarea.com/ci_8435669
Wine Prices by vintage
http://www.winezap.com
http://www.wine-searcher.com/
US/International Wine Events
http://www.localwineevents.com/
Winery Atlas
http://www.carterhouse.com/atlas
Leasing News Wine & Spirits Page
http://two.leasingnews.org/Recommendations/wnensprts.htm
The London International Vintners Exchange (Liv-ex) is an electronic exchange for fine wine.
http://www.liv-ex.com/
----------------------------------------------------------------

Calendar Events This Day
Learn What Your Name Means Day
Celebrate your name today by looking up (online or at a library) its meaning.
http://celebrateyournameweek.googlepages.com/
Multiple Personality Day
http://holidayinsights.com/moreholidays/March/multipersonday.htm
National Cheese Doodle Day
Saint Piran's Day
Celebrates the birthday of St. Piran, the patron saint of Cornish tinners. Cornish worldwide celebrate this day.
Stop The Clocks Day
http://homeschooling.about.com/library/blmar5a.htm
Saint feast Days
http://www.catholic.org/saints/f_day/mar.php
----------------------------------------------------------------

The 1st annual Grammy Awards were awarded in 1959. The Record of the Year was "Volare" by Domenico Modugno, the Album of the Year was "Peter Gunn" by Henry Mancini and the winner of the best R&B performance was "Tequila" by Champs.
----------------------------------------------------------------

Today's Top Event in History
1933-Bank Holiday: on his first full day in office (Sunday, Mar 5,1933), President Roosevelt proclaimed a national "Bank Holiday" to help save the nation's faltering banking system. Most banks were able to reopen after the 10-day "holiday" (March 4-14), but in the meantime, "scrip" had temporarily replaced money in many American households. When Franklin Roosevelt started his first term in the White House in 1933, he inherited a nation in the depths of the Depression. A record 13 million Americans were unemployed and businesses were drowning in red ink. Perhaps even more pressing was the head-spinning string of bank failures which had triggered a frantic run on the nation's savings vaults. The wave of withdrawals by panic-stricken depositors further dried up banks' already-depleted supply of liquid assets and pushed the nation's banking system to the brink of disaster.
[headlines]
----------------------------------------------------------------

This Day in American History
1595-First New England Settler: William Blackstone, born at Durham County, England, was the first settler in what is now Boston, Massachusetts, and also the first in what is now Rhode Island. Blackstone came to New England with the Captain Robed Gorges expedition in 1623. When the expedition failed and most returned to England, he stayed and settled on what later became Beacon Hill. In 1634, he sold most of his Boston property and moved to the shores of the river that now bears his name. He died there at what is now Cumberland, Rhode Island, May 26,1675.
1623-No Drinking Alcohol: Governor Sir Francis Wyatt of Virginia and 32 others signed into law an "alcohol Temperance" against swearing and public drunkenness, ordering "...churchwardens shall be sworne to present them to the commanders of every plantation and that the forfeitures shall be collected by them to be for publique uses."
1770-Boston Massacre: the first clashes of the coming revolution occurred during this period, which saw the rise of organized political resistance to parliamentary and royal excesses in the form of the first Continental Congress. Perhaps the start of this "movement" was sparked by what came to be called the Boston Massacre, five colonists were killed (Crispus Attucks, James Caldwell, Patrick Carr, Samuel Gray and Samuel Maverick) when British troops fired on a mob of men and boys who had been taunting them and throwing stones. Capt. Thomas Preston, commander of the British contingent, and six of his men were charged with murder. They were defended in court by John Adams and Josiah Quincy. All were acquitted but two soldiers who were found guilty of manslaughter. The estimated colonial population was 2,205,000. The day is celebrated as Crispus Attucks Day, honoring Crispus Attucks, possibly a runaway slave, who was the first to die in the Boston Massacre.
http://memory.loc.gov/ammem/today/mar05.html
Historians reported the most popular early engraving was " The Bloody Massacre Perpetrated in King Street, Boston, on March 5, 1770, which was engraved, printed, and sold by Paul Revere. It depicted the shooting of five Americans by the British troops, and has appeared in countless children's textbooks and general works on American history.
1804-Supreme Court Justice Samuel Chase was impeached after charges were brought this day by the House of Representatives. The accusations consisted of eight articles, of which the majority had to do with high-handed conduct displayed by Chase in two treason and sedition trials. There were also political reasons for the impeachment, which was encouraged by President Thomas Jefferson. The trial began on January 30,1805. Chase was acquitted and served until his death of June 19,181, at the age of 70. Supreme Court Justice Samuel Chase
1821 - James Monroe became the first President of the United States inaugurated on March 5th. The usual inauguration date of March 4th fell on a Sunday this year and a President cannot be inaugurated on the Christian Sabbath. While it's still a law today, Inauguration Day was officially set back to January 20th, with Sundays not included.
1836 - Samuel Colt made the first pistol, a .34-caliber 'Texas' model.
1845 -- Congress appropriates $30,000 to ship camels to western US.
http://www.outwestnewspaper.com/camels.html
1848 -- In the Battle of Abiqua, whites attack Klamath tribe camp at Abiqua Creek near Salem, Oregon Territory; 13 men and women killed.
http://www.theragens.com/history/Geer%20-%20Abiqua.htm
1854 - Mary Elizabeth Garrett birthday. U.S philanthropist whose endowment to Johns Hopkin s University Medical School forced it to accept women. Her first major endowment was to establish the Bryn Mawr School for Girls. Her donations guaranteed that the school would be headed by M. Carey Thomas, her domestic partner. MEG later donated more than $450,000 to Johns Hopkins University medical school for it to remain a graduate school in perpetuity that would (for the first time in its history) accept women students. With donations that eventually surpassed $350,000, MEG guaranteed that her domestic partner, the brilliant M. Carey Thomas, was made president of Bryn Mawr College (in spite of being a woman). Thomas made Bryn Mawr one of the great colleges of the nation with scholastic requirements higher than men entering Harvard University. MEG was an active suffragist. MEG lived with Thomas from about 1904 to her death in 1915 and through her will made Thomas a very wealthy woman.
1865-General John C. Breckinridge takes control of Confederate forces in the Appalachian Mountains of western Virginia. The Kentuckian was a former senator and had been the vice president of the country and the runner-up to Abraham Lincoln in the 1860 presidential election. Breckinridge took over the obscure Western Department of Virginia, where he managed forces until he was elevated to the Confederacy's Secretary of War in the closing weeks of the conflict.
Born in 1821, Breckinridge graduated from college when he was 17 years old. He served in the military during the Mexican War and was elected to the U.S. House of Representatives at age 30. In 1856, Breckinridge became the youngest vice president when he was elected with James Buchanan at age 35. In 1860, he represented the southern wing of the Democratic Party, which had split during the convention over the issue of slavery. He finished third in the popular vote behind Lincoln and Stephen Douglas, who represented the northern Democrats, but he received 72 electoral votes to finish second behind Lincoln. Although he lost the White House, his state legislature selected him as senator shortly after the election. During the summer of 1861, Breckinridge remained in the senate, supporting secessionists views as the war escalated. In September, Kentucky declared itself a Union state. Having literally become a man without a country, Breckinridge fled to the Confederacy and joined the army. He was made commander of the Orphan Brigade, a collection of Kentucky regiments with soldiers who found themselves geographically cut off from their native state. His unit suffered 34 percent casualties at the Battle of Shiloh, but went on to fight at most of the battles in the western theater. After taking control of the Western Department of Virginia, Breckinridge led forces at the Battle of New Market in May 1864, where his army routed a Union force. In October, troops in his department were victorious at the Battle of Saltville, but the victory was tarnished when the Confederates began massacring black soldiers during the Union retreat. When Breckrindge heard of this, he went to the battlefield and ordered his men to stop killing any prisoners, be they black or white. As soon as he left, the units involved in the battle killed all blacks and those whites who tried to protect them. It was not uncommon to kill black Union soldiers than take them as prisoner.. Breckinridge also served during Jubal Early's 1864 Shenandoah Valley campaign. On February 6, 1865, Confederate President Jefferson Davis tapped Breckinridge to be Secretary of War. He showed great ability in that capacity, but the Confederate cause had become hopeless. Breckinridge oversaw the evacuation of Richmond in March and fled southward with Davis. Unlike Davis, however, Breckinridge successfully escaped the country through Florida and into Cuba. Joined by his family, Breckinridge stayed for four years in Europe before a presidential pardon allowed him to return to Kentucky. He worked as a lawyer until his death in 1875.
http://www.fortunecity.com/campus/history/683/saltvillemassacre.htm
1870 -- American writer Frank Norris (1870-1902) born Chicago, Illinois. One of the first American naturalist writers; a muckraker.
http://users.rcn.com/calhist/7_pages/octopus_norris.htm
http://guweb2.gonzaga.edu/faculty/campbell/howells/norris.htm
http://www.nagasaki-gaigo.ac.jp/ishikawa/amlit/n/norris19re.htm
1872 - George Westinghouse patented the air brake.
1877- Rutherford B. Hayes inaugurated as 19th US President.
1882- Canadian soprano Pauline Donalda was born in Montreal (real name: Pauline Lightstone.) Considered a rival of the famous Melba in the early years of the 20th century, Donalda often replaced her in roles and sang with such renowned performers as Enrico Caruso. Most of her performing career was spent in Europe, but in 1937 she returned to Montreal and opened a music studio. She formed the Opera Guild in 1942, and directed it until 1969, the year before her death.
http://www.nlc-bnc.ca/4/7/m15-319-e.html
1885-Famed pathologist and physician Louise Pearce born. She was one of the principal figures in the development of tryparsamide to control African sleeping sickness. Tryparsamide was discovered in a laboratory by several researchers, but it was Pearce who alone who went to the Belgium Congo to test it on humans. She set up a hospital, determined dosage and treatments. Under her care, every one of the 77 patients chosen for the test fully recovered. She was awarded the Order of the Crown of Belgium for her work and in 1953 was awarded the King Leopold II Prize and a check for $10,000 and a second decoration, the Royal Order of the Lion. Her three colleagues were also honored. Later she made important research discoveries regarding syphilis and cancer. Carrying one work with generations of rabbits that developed hereditary diseases and deformities, her research data was destroyed at her death. (A number of women did extensive studies on heredity and resultant deformities but very few ever got much credit.) Pearce spent her last years at Trevenna Farm, the home she shared in Skillman, NJ with novelist Ida A. R. Wylie who was part of the fabled Heterodoxy women's club. Source: The History of the Rockefeller Institute, 1901-1953, G.W. Corner, Rockefeller Institute Press, NY, 1964
.A.R. Wylie (march 16, 1885 - November 4, 1959)
Australian writer, born in Melbourne as Ida Alexa Ross Wylie. Her autobiography 'My life with George' is about her relationship with American doctor Sara Josephine Baker.* Several films were based on her books or stories, like 'The foreign legion' (1928) was based on 'The Red Mirage', the 1942 film 'Keeper of the flame' with Katherine Hepburn and Spencer Tracy was based on the book with the same name and 'Torch Song' from 1953 with Joan Crawford was based on the story 'Why should I cry'.
*Who is better known as the famous black singer Josephine Baker.
(November 15, 1873 - February 22, 1945)
American doctor and writer, born in Poughkeepsie, New York. She graduated New York Infirmary Medical College in 1898. She had a relationship with Australian writer I.A.R. Wylie.
http://gayinfo.tripod.com/A-Z-W.html
1888—Singer/guitarist Joshua Barnes "Peg Leg" Howell birthdya, born Eaton, GA.
http://www.cascadeblues.org/History/JoshuaHowell.htm
1892 -Famed writer, journalist and Lesbian Josephine Herbst born. Her trilogy Pity is Not Enough (1933), The Executioner Waits (1934) and Rope of Gold (1939) was regarded critically as "as one of the most sweeping and ambitious" fictional reconstruction of American life ever attempted by any writer. She leaned towards communism for a time but after covering the Spanish Civil War as a reporter, she broke all ties with that ideology. She had well publicized affairs with women. Her mother was a storyteller who inspired her daughter to write. Her many novels, short stories, and articles were highly praised and deserve a higher place in today's literature than is being awarded her. Died 1969.
http://www.spartacus.schoolnet.co.uk/USAherbst.htm
http://www.nybooks.com/articles/article-preview?article_id=11373
1893-The Culligan Man: Emmett J. Culligan, founder of world's largest water treatment organization, was born at Yankton, SD. Culligan first experimented with a water-softening device in the early 1920s--to soften water used to wash his baby's diapers. In 1936 he launched the company from a Northbrook, IL, blacksmith shop. Recipient of Horatio Alger Award in 1969, Culligan died at San Bernardino, CA, June 3, 1970.
1908—Birthday of Rex Harrison, born Reginald Carey at Huyton, England. Rex Harrison's career as an actor encompassed more than 40 films and scores of plays. He won both a Tony and an A=Oscar for the role of Henry Higgins in May Fair Lady, perhaps his most famous role. Among other files, he appeared in Dr. Doolittle, Cleopatra, Blithe Spirit and Major Barbara. He claimed he would never etire from acting and he was appearing in a Broadway revival of Somerset Maugham's the Circle thre weeks before his death, June 2,1990, at his home at New York, NY.
1917 - The first jazz recording for Victor Records was released. The Original Dixieland 'Jass' Band performed on the tune "The Dixie Jass Band One Step" They had opened at Reisenweber's Restaurant in New York City and changed their name to "Jass" as that it how it was pronounced by the owner. In this year, the group made a series of other first jazz recordings, including " Tiger Rag," "Reisenweber Rag," "Barnyard Blues," "At the Jazz Band Ball," "ostrich Walk," "Bluin' the Blues, and "Clarinet Marmalade." Some say they left New Orleans for Chicago then New York because Storyville, also know as the District, a section of New Orleans set aside for honky-tonks and sporting house. The original Storyville was established on January 1, 1898 as a legally operated red-light district in New Orleans, this being the only legal red-light district in the United States. The district was home to beautiful bordellos that were renowned for their grand architecture. The bordello's festive atmosphere was created by seductive women and mood-altering music. Storyville is believed to be the birthplace of Jazz. ("Jazz" was a slang word for sex.) The fun lasted until the fall of 1917, when the United States Department of the Navy shut it down. Later in the 1940's the "good people" of New Orleans thought they would do a good thing for the city by constructing a low-income housing project. To make way for this project the old district was completely demolished. Contrary to popular belief, many of the jazz musicians migrated to Kansas City, Chicago, and New York not because of Storyville, but to find a better paying musical job; Kansas City was hot and so was Chicago, but New York was "The Big Apple."
http://www.redhotjazz.com/odjb.html
http://www.suite101.com/article.cfm/8879/71671
http://www.amazon.com/exec/obidos/ASIN/0817344039/inktomi-bkasin-20/
102-1682336-8966565
1920- Leontine Turpeau Current Kelly was born in the parsonage of Mount Zion Methodist Church in Washington, D.C. Kelly became the first Black woman bishop of a major denomination in the United States, in 1984. She was elected bishop of the United Methodist Church in the San Francisco area. From Black Women in America, Vol. 1
1924-Bowler Frank Carauna of Buffalo, NY, became the first bowler in history to roll two consecutive 300 games in a sanctioned league competition. He had five strikes on third game, rolling 29 strike sin succession. His score for the four games was 1,115 ( 300,300,268,247).
1924-pianist Dave Burns born Perth Amboy, NY
http://www.kwest.net/news/reviews/Music/Dave_Burns_Cool_Jazz_Is_
Hot-(KWTN).html
1928-Pianist Lou Levy Born, West Coast jazz great, also recorded with Sinatra, Peggy Lee, Nancy Wilson, Anita O'Day. I remember him at the Lighthouse in Hermosa Beach, where he played
with various musicians from a trio to West Coast jazz.; died Jan 23, 2001
http://www.centrohd.com/biogra/l2/lou_levy_b.htm
http://www.jazzreview.com/cdreview.cfm?ID=3384
1929- Louis Armstrong (with Jack Teagarden) records "Knockin' A Jug." NYC.
1931 - Lawrence Tibbett recorded the now much-recorded tune, "Without a Song" for Victor Records. This melody came from the film, "The Southerner" and has been a hit for many, such as Willie Nelson, Frank Sinatra and Tony Bennett.
1931-Female aviator, Jerrie Cobb born. She was the first woman to qualify as an American astronaut. She was consequently rejected because she was a woman. JC learned to fly at 12, earned her pilot's license at 16, and received her commercial and flight instructor's license at 18, At 21 JC was the only female international ferry pilot in the United States. As chief pilot, she flew over wild terrain and mountains, once being arrested as a spy after a forced landing in South America. JC passed the same 87 physical and psychological tests administered by NASA that it used in the selection of the original seven male astronauts. Several women, including Cobb, surpassed the test results of the men who were chose (including right stuff himself John Glenn). NASA officials admitted later in a Congressional investigation that they had no intentions of allowing women to pilot space craft; the testing was merely a sop. [Some revisionists today are questioning the charge and claiming that the rejection of women was a practical matter, not sexual bias. The author of WOAH has seen the original spacecraft at the Kennedy Space Center at Cape Canaveral. In many of the first flights, the astronauts were simply passengers, lying strapped to "mattresses" and with only a small porthole to see outside. There was no moving around and now piloting involved.]
JC is one of the four Americans to hold the Golden Wings of the Federation Aeronautique Internationale and was chosen 1959 pilot of the year by the National Pilot's association. She was nominated for a Nobel Peace Prize for her piloting of medical supplies into dangerous South American locations. Two other noted women pilots were tested by NASA (and passed the tests), Wally Funk and Bernice Steadman. Both the women do NOT agree with revisionists and maintain it was sexual bias that kept them from the program. Cobb testified before a congressional hearing that of the 25 women who applied to the space program in 1960, 13 had been found qualified. The National Air and Space Museum described the turndown: "They had hoped to be the country's first women in space and they had reason to think that a few might make it. But no one had warned them that having the 'right stuff' might also mean being the 'right sex.'"
The following information was gleaned from information provided by the web site of the 99s - the organization of women in aviation.
It is located at http://www.ninety-nines.org/
and is a fascinating site!
President Lyndon Johnson announced the formation of the FAA's Women's Advisory Committee on Aviation, May 4, 1964. Most of the 27 non-government members, including Jane Hart and Jean Ross Howard, co-chairman, and five government members, were 99s. Although members of this committee pushed for admission of women to NASA, they were 17 years too early to become astronauts.
In 1961, Jerrie Cobb was the first female to pass all three phases of the Mercury astronaut Program. Twelve other 99s passed the series of 75 exhaustive physical competence tests and laboratory tests. They were rejected, and the first female in space was Russian. Jerrie Cobb was deeply discouraged by the failure of NASA to put a female in space, and in the same year (1964) she became a jungle pilot in the Amazon. She has devoted all her resources and talents to helping Indian tribes in unexplored parts of six countries. (and was nominated for the Nobel Peace Prize for her efforts). In June 1963, Valentina Terreshkova, Soviet cosmonaut, became the first woman in space. She manually controlled Vostok-6 during parts of the 70.8-hour flight through 48 orbits of earth. Some revisionists, aka Historians, have said that VT was only a pretty face passenger "allowed" to touch the controls for publicity purposes. In fact, she went through a rigorous training program the same way the male cosmonauts did. It would be 32 years after Terreshkova before an American woman touched the controls of a space craft!
In the meantime to squelch growing complaints, on 01-16-1978, the post of "Mission Specialists" was created by NASA and six women were appointed to fill the posts. It marked the first time since the inception of the U.S. space program in 1959 that NASA had recognized women. Janet Guthrie, who would win fame as an Indianapolis 500 racer, was turned down because NASA decided all the women had to have Ph.D. degrees. The first American woman in space was Sally Ride, who used the shuttle robot arm to release and retrieve satellites. The first American woman to perform a space walk was Kathryn Sullivan, who practiced techniques for refueling satellites, and Kathryn Thorntorn went outside the shuttle to help repair the Hubble Space telescope. The non-pilot women trainees hold Ph.D's in their fields of expertise. On February 2, 1995 Cobb was the personal guest of Lt. Colonel Eileen Collins, 38, as Collins lifted off from Cape Canaveral in the co-pilot's seat - the first woman to co-pilot an American space craft.
An Air Force test pilot, Collins was selected for the NASA space program in 1990, the first woman chosen as a space shuttle pilot. Eight years later she would sit in the pilot's seat to become the first American woman to pilot a spacecraft. Her first command was a frightening one because of equipment failure but she kept her cool and the mission was completed. Since then other women has quietly moved into the pilot's seat. However, when NASA decided to test the effects of space on older people, they chose John Glenn (a U.S. Senator with a life of sedentary pursuits) instead of Jerrie Cobb - again. Glenn became quite ill on the flight and it almost had to be scrubbed. Cobb who maintained her physical abilities was disgusted. Perhaps one of the reason was that fact she is considered a
Lesbian.
http://www.ctie.monash.edu/hargrave/cobb.html
http://www.johnshepler.com/articles/cobb.html
http://www.jerrie-cobb-foundation.org/
1933-Bank Holiday: on his first full day in office (Sunday, Mar 5,1933), President Roosevelt proclaimed a national "Bank Holiday" to help save the nation's faltering banking system. Most banks were able to reopen after the 10-day "holiday" (March 4-14), but in the meantime, "scrip" had temporarily replaced money in many American households. When Franklin Roosevelt started his first term in the White House in 1933, he inherited a nation in the depths of the Depression. A record 13 million Americans were unemployed and businesses were drowning in red ink. Perhaps even more pressing was the head-spinning string of bank failures which had triggered a frantic run on the nation's savings vaults. The wave of withdrawals by panic-stricken depositors further dried up banks' already-depleted supply of liquid assets and pushed the nation's banking system to the brink of disaster.
1936 - Metro-Goldwyn-Mayer's "Mutiny On The Bounty" (produced by Irving Thalberg and Albert Lewin) was voted Outstanding Production, as they used to say. The 8th Academy of Motion Picture Arts and Sciences (AMPAS) Academy Awards ceremony was held at the Biltmore Hotel, Los Angeles. Director/producer/writer/actor Frank Capra hosted the big giveaway honoring the films of 1935, which saw Victor McLaglen take the Best Actor prize for "The Informer" (John Ford won for directing this one). Best Actress was Bette Davis in "Dangerous". In case you are wondering, they didn't start handing out those Supporting Actor/Actress awards until 1937. The Best Music/Song award winners were Harry Warren (music) and Al Dubin (lyrics) for the song "Lullaby of Broadway" from "Gold Diggers of 1935". An Oscar for Short Subject/Cartoon was awarded to some guy named Walt Disney for his 'toon, "Three Orphan Kittens".
http://www.infoplease.com/ipa/A0148014.html
1937 -- The American government officially apologizes to Nazi Germany for New York Mayor LaGuardia's reference to Adolf Hitler as a "brown- shirted fanatic." LaGuardia has been called "the conscience of the 20s." Best known as the tempestuous mayor of New York City, he served in Congress between 1917 and 1933, where, in an era marked by nativism and bigotry, LaGuardia spoke up for internationalism, freedom of speech, and the rights of minorities and the poor. The issues he fought for included price controls, the right to strike, public power, and the redistribution of wealth by taxation. He is best known for reading the comics on radio ever Sunday. He is perhaps New York's most beloved mayor. Died, 1947.
http://www.us-israel.org/jsource/biography/LaGuardia.html
http://www.sicilianculture.com/people/laguardia.htm
1939- Glenn Miller opens at Meadowbrook, Cedar Grove, NJ, his first important booking.
1944 ---Top Hits
Besame Mucho - The Jimmy Dorsey Orchestra (vocal: Bob Eberly & Kitty Kallen
My Heart Tells Me - The Glen Gray Orchestra (vocal: Eugenie Baird)
Mairzy Doats - The Merry Macs
Ration Blues - Louis Jordan
1948- Poet and novelist Leslie Marmon Silko born. She is often referred to as the premier Native American writer of her generation. LMS is of the mixed ancestry of Amerind/Laguana Pueblo, Mexican and white. She grew up on the Laguana Pueblo reservation in New Mexico. "Silko drew on the Laguna stories she had heard in childhood. She combined concerns of Laguna spirituality, such as the relationship between human beings and the natural elements, with complex portrayals of contemporary struggles to retain Native American culture in an Anglo world," one critic wrote. Her first full novel was Ceremony (1977) and her second Almanac of the Dead (1991). In 1981 Silko received a MacArthur Foundation fellowship, and she produced the volume Storyteller made up of poetry, tribal stories, fiction, and photographs Like many Amerinds in the Southwest who have to travel huge distances to attended school on a daily basis, Silko traveled 100 miles a day to school in Albuquerque
http://www.altx.com/interviews/silko.html
1951- The religious program "Circuit Rider" debuted over ABC television. The broadcast featured music selections and biographies of evangelists, and was produced by Franklin W. Dyson.
1952---Top Hits
Cry - Johnnie Ray
Slowpoke - Pee Wee King
Anytime - Eddie Fisher
Wondering - Webb Pierce
1955 -- Elvis Presley makes his television debut on the regionally telecast "The Louisiana Hayride."
1955---In the wake of the continual controversy on offensive R&B records, BMI, the largest organization of music publishers. releases plans to tighten controls on objectional lyrics. BMI never gave clearance to nearly a dozen of singles, some like Big Joe Turner's "Shake Rattle & Roll" became major hits.
1956-- The U.S. Supreme Court affirms the ban on segregation in public schools in Brown vs. Board of Education.
1957- Sergeant Bilko satirizes Elvis Presley (Elvin Pelvin) Rock'n'Roll Rookie (Written by Nat Hiken & Billy Friedburg; #3557; Mar. 5th) When singing sensation Elvin Pelvin is drafted, the army can't cope with his screaming fans. The solution? Transfer him to a quiet, out-of-the-way posting. Perhaps somewhere in the Mid-West, where he will attract less attention and be safe from the less scrupulous soldier who might try to exploit his fame and fortune...
1960 - After 2 years in the United States Army, Elvis Presley returned to civilian life. Not since the return of General Douglas MacArthur from battle has a soldier gotten such publicity. While Elvis said he probably would not grow his famous and long sideburns back, he did just that in later years.
1960 - Eastern Massachusetts greatest March snowstorm of record began to abate. The storm produced record 24 hour snowfall totals of 27.2 inches at Blue Hill Observatory, 17.7 inches at Worcester, and 16.6 inches at Boston. Winds gusted to 70 mph.
1960---Top Hits
The Theme from "A Summer Place" - Percy Faith
Handy Man - Jimmy Jones
Beyond the Sea - Bobby Darin
He'll Have to Go - Jim Reeves
1962 - A tremendous storm raged along the Atlantic coast. The great Atlantic storm caused more than 200 million dollars property damage from Florida to New England. Winds along the Middle Atlantic Coast reached 70 mph raising forty foot waves, and as much as 33 inches of snow blanketed the mountains of Virginia. The Virginia shoreline was rearranged by historic tidal flooding caused by the combination of the long stretch of strong onshore winds and the "Spring Tides".
1963 - Country-pop singer Patsy Cline was killed in a single-engine plane crash near Camden, Tennessee. Also killed were Cowboy Copas and Hawkshaw Hawkins. The three were returning to Nashville from Kansas City, where they had participated in a benefit concert for the widow of a disc jockey. The DJ, Cactus Jack Call, had been killed in a car crash.
1966- "The Ballad of the Green Berets" by Staff-Sergeant Barry Sadler reached number one on the Billboard Hot 100 chart. It was the top song in the US for five weeks. The album did even better, topping the LP chart for 13 weeks.
1968—Top Hits
Love is Blue - Paul Mauriat
(Theme From) Valley of the Dolls - Dionne Warwick
(Sittin' On) The Dock of the Bay - Otis Redding
Skip a Rope - Henson Cargill
1969 - For the first time, the rock magazine, "Creem", was published.
1969-Top Ten first woman:, Ruth Eisemann-Schier, to be listed in the famous FBI Top Ten .was convicted, and sentenced to a seven-year prison term. She had kidnapped Barbara Jane Mackle from a motel in Decatur, GA, on December 17, 1968, in a sensational television first major coverage. Mackle was found alive about 80 hours after the abduction, buried in a box under ground, many say due to the television coverage.
1974- Helen Thomas was named UPI White House reporter, the first woman ever named to cover the presidential beat. She had been an award-winning reporter in Washington for 30 years before being allowed to cover the president. For many years women reporters, such as Lorena Hickok were only allowed to cover the wives of presidents.
1974-Gregg Allman's first solo album, "Laid Back" attains gold status and at the same time starts rumors that the Allmans are splitting.
1975 - No. 1 Billboard Pop Hit: ``Have You Never Been Mellow,'' Olivia Newton-John. The song is also a country hit for the singer, reaching No. 3 on Billboard's country singles chart.
1976---top Hits
Theme from S.W.A.T. - Rhythm Heritage
Love Machine (Part 1) - The Miracles
All by Myself - Eric Carmen
Good Hearted Woman - Waylon & Willie
1977 - President Jimmy Carter joined CBS News anchor Walter Cronkite for the first ever "Dial-a-President" radio talk show. It was carried on 260 CBS stations, with the President answering a variety of questions from listeners across the United States. It was called "Ask President Carter," from the Oval Office in the White House. 42 listeners from 26 states phoned in questions on the nationwide radio broadcast. 1981- World Men's Figure Skating Championship in Hartford won by Scott Hamilton (USA)
http://www.geocities.com/Colosseum/Base/6591/P2.html
1982 -- Comedian and Blues Brother John Belushi, 33, dies of drug overdose in the Chateau Marmont Hotel in Beverly Hills. He was a great comedian and this is an example of how drugs take over control of your life.
http://www.who2.com/johnbelushi.html
1984—Top Hits
Jump - Van Halen
99 Luftballons - Nena
Girls Just Want to Have Fun - Cyndi Lauper
Woke Up in Love - Exile
1984 –Quarterback Steve Young from Brigham Young University was signed by the Los Angeles Express of the United States Football League to a "substantial" contract. The football all-American inked a pact that would earn him $40 million dollars over a 43-year period, in one of the most complicated contracts ever -- lasting until 2027. The USFL folded not long after he signed the lucrative deal. Young became the back-up quarterback for football legend, Joe Montana, in San Francisco. In 1994, when Montana moved to the Kansas City Chiefs, Steve Young took over the reins to lead the 49ers. He lived not far from here in Saratoga, where he was often seen running. Rumor has it that he lived in only one room of the house, as he was single at the time, constantly working out, and when his mother visited him she found more than one years of his salary checks in a drawer that he did not have the time to deposit.
1985 - Mike Bossy of the New York Islanders became the first National Hockey League player to score 50 goals in eight consecutive seasons. Two players have scored 50 goals in six seasons: Wayne 'The Great One' Gretzky of Los Angeles and Guy Lafleur of Montreal.
1985 - No. 1 Billboard Pop Hit: ``Can't Fight This Feeling,'' REO Speedwagon.
1987 - A storm in the western U.S. produced heavy rain and high winds in California. Up to six inches of rain soaked the San Francisco Bay area in 24 hours, and winds gusted to 100 mph at the Wheeler Ridge Pumping Plant near the Tehachapi Mountains.
1989- Pepsi Cola in the US said it would withdraw its Madonna TV ads from any station that showed the singer's new video, "Like a Prayer." Pepsi in Canada declined to take similar action. But in any case the entire Madonna-Pepsi campaign was scrapped a month later. The video, which already had been banned in Italy, showed a scantily-clad Madonna kissing the naked feet of a statue in a church sanctuary and caressing a priest. Pepsi had paid the singer a reported $5 million to star in a two-minute TV commercial, featuring the same music as the video but showing a more subdued Madonna.
1989 - Thunderstorms produced severe weather in the southeastern U.S. A strong (F-2) tornado killed one person and injured six others in Heard County GA. A strong (F-3) tornado injured 23 persons and caused more than five million dollars damage around Grantville GA.
1993- Washington Redskins head coach Joe Gibbs resigned his position after 12 seasons. Gibbs' teams compiled a 140-65 record and won three Super Bowls.
1996-Netscape announces that it will slash prices for its Internet server software. The move came in reaction to competition from Microsoft, which started giving its browser away for free. Microsoft's fierce efforts to compete against Netscape would come under the scrutiny of the Justice Department in antitrust litigation in 1998; however, the investigation came too late for Netscape. The once high-flying company was purchased by America Online in late 1998.
2005-Academy Awards: Jon Stewart of the "Daily Show" was the host. Crash best picture, actor in a leading role: Philip Seymour Hoffman, Capote,actress in a leading role: Reese Witherspoon, Walk the Line, actor in a supporting role: George Clooney, Syriana,actress in a supporting role: Rachel Weisz, The Constant Gardener; best director: Ang Lee, Brokeback Mountain, best screeplay written for the motion pictures: Paul Haggis and Robert Moresco, Crash,Screenplay Based on Material Previously Produced or Published Larry McMurtry and Diana Ossana, Brokeback Mountain.Best song: "It's Hard Out Here for a Pimp," Hustle & Flow, Jordan Houston, Cedric Coleman, and Paul Beauregard,Original score: Gustavo Santaolalla, Brokeback Mountain
http://www.infoplease.com/ipa/A0932839.html
http://www.imdb.com/Sections/Awards/Academy_Awards_USA/2006
--------------------------------------------------------------

Winter Poem
The Snow Man
by Wallace Stevens
One must have a mind of winter
To regard the frost and the boughs
Of the pine-trees crusted with snow;
And have been cold a long time
To behold the junipers shagged with ice,
The spruces rough in the distant glitter
Of the January sun; and not to think
Of any misery in the sound of the wind,
In the sound of a few leaves,
Which is the sound of the land
Full of the same wind
That is blowing in the same bare place
For the listener, who listens in the snow,
And, nothing himself, beholds
Nothing that is not there and the nothing that is.
--------------------------------------------------------------

SuDoku
The object is to insert the numbers in the boxes to satisfy only one condition: each row, column and 3x3 box must contain the digits 1 through 9 exactly once. What could be simpler?
http://leasingnews.org/Soduku/soduko-main.htm
--------------------------------------------------------------

Daily Puzzle
How to play:
http://www.setgame.com/set/puzzle_frame.htm
Refresh for current date:
http://www.setgame.com/set/puzzle_frame.htm
--------------------------------------------------------------


http://www.gasbuddy.com/
http://www.gasbuddy.com/GB_Map_Gas_Prices.aspx
http://www.gasbuddy.com/GB_Mobile_Instructions.aspx
--------------------------------------------------------------

Provence, France-Vacation
http://le-monastier.site.voila.fr/
--------------------------------------------------------------

News on Line---Internet Newspapers
--------------------------------