Collector
Lake Success, NY
Full time, entry or jr. level collector, auto and/or equip collection exp. preferred. Resume: fax 718-392-5427
attn: Ed Kaye/Eric Coolbaugh
About the Company: Advantage Funding is the leader in automotive and equipment lease financing, Lake Success, NY.


Monday, March 31, 2008
Headlines---
Clarification: Billy Joel or Paul Simon?
Classified Ads---Sales
Bulletin Board Complaint
Omega Capital Partners, Austin, Texas
Top Stories - March 24--March 28
Why attend a Leasing Conference?
by Brian Montgomery/Gerry Egan
Leasing Association Conferences
Classified Ads---Help Wanted
Leasing 102 by Mr. Terry Winders, CLP
"Liens for equipment on Lease"
Look out for Hotel computers!
Cartoon---New Anti-Depressant Pill
Ed Castagna, Leasing News Advisory Board
Bernanke Bungled Bear's Bailout
States Are Hit Hard by Economic Downturn
Aloha Airlines Halting Passenger Service
News Briefs---
You May have Missed---
Larry Ellison gets tax break
California Nuts Brief---
"Gimme that Wine"
Calendar Events
Snapple Real Facts
Spring Poem
SuDoku
Daily Puzzle
GasBuddy
Provence, France-Vacation
News on Line---Internet Newspapers
Cleveland, Ohio
######## surrounding the article denotes it is a "press release"
------------------------------------------------------------------

Clarification: Billy Joel or Paul Simon?
"Penalty for Federal Reserve" by
Christopher Menkin (with help from Billy Joel)
http://www.leasingnews.org/archives/March%202008/03-28-08.htm#fed
"Great info as always!
"Though isn't that Paul Simon song
(not Billy Joel)?
(Hope you enjoyed your cruise J)
All the best,
Keith
Keith D. Drayer
Henry Schein Financial Services
keith.drayer@henryschein.com
---
"I believe that was Simon & Garfunkel, not Billy Joel."
(you may have to send out a press release to correct that…lol)
Michael J. Liberatore
Venture Financial Group, Inc.
Office: (877) 834-4621 Ext: 701
Fax: (866) 401-4185
E-mail: mjl@vfg-inc.com
www.vfg-inc.com
--
"Re today's article on "Penalty for the Federal Reserve," you really don't owe apologies to Billy Joel. "Slip Slidin' Away" is a Paul Simon tune."
Paul
Paul Bent, Principal
The Alta Group
3715 Lewis Avenue
Long Beach, California 90807
(562) 426-1000
(562) 492-1199 Fax
pbent@thealtagroup.com
www.thealtagroup.com
All I can say is I must have had Billy Joel on my mind...The three gentlemen above are correct.
My apology.
"Slip Slidin' Away" was written by Paul Simon in 1975.
"Paul Simon (October 13, 1941- ) is an American musician and songwriter. He first became famous as a member of Simon and Garfunkel, with his friend, Art Garfunkel. He wrote their songs. The two went their separate ways in the early 1970s and since then Simon has become a successful solo artist.
"Some of Simon's most famous songs include Slip Sliding Away, American Tune, Late in the Evening, Still Crazy After All These Years, Me and Julio Down By the School Yard and 50 Ways to Leave Your Lover. His 1986 album Graceland is very well-known. He is 65 now, and is still producing music. His newest album is called 'Surprise.'"
http://simple.wikipedia.org/wiki/Paul_Simon
From the 1986 "Gospel Jam Session," originally aired on cable, later released on VHS and DVD with various titles (the most recent being "Paul Simon's Night Of Gospel Glory").
http://www.youtube.com/watch?v=f88rdBAJSVY
Kit Menkin, editor
--------------------------------------------------------------

Classified Ads---Sales
Atlanta, GA
If you can use a polished, seasoned, driven leasing professional with 14 years of extremely productive experience, please call me.
Resume Attached.
Saul Sloman
Cherry Hill, NJ
College grad seeking entry level sales position for equipment leasing and financing in small to mid-size ticket markets. Have 6 months experience in the industry and self-motivated. Contact Matt at 609-280-2178 or
email at mkuzan@gmail.com

Chicago, IL
Sales Executive or Senior Manager, with responsibility for leasing capital equipment in support of transactions based on current market values, market potential and
economic trends.
tomvolk53@hotmail.com
Resume
Cincinnati, Ohio
8+ years in medical sales. Available for Full-Time work as Business Development Manager.
Email: sronnie35@gmail.com
Copenhagen, Denmark
10 years of experience as VP Europe, Middle East and Africa for a US based Equipment Leasing Company. $500,000 plus w/ excellent connections European shipping lines/ maritime financing.
Click here.
Fresno, CA
Aggressive, competitive self-starter w/successful vendor/direct equipment
leasing and asset-based lending experience seeks return to leasing industry
after successful stint in business banking sales.
Email: dsp559@hotmail.com
Resume
Hillsborough, NJ
Sales professional (3 yrs mortgages, 1 year securities) looking to transition my experience/skills into the equipment leasing/financing. Pete Brusyo (908) 625-7232 or
peterbrusyo@yahoo.com
Resume
Knoxville, TN
12+ years experience in equipment finance (Vendor/Direct/Broker). IT and Construction Equipment. Book of business. Looking for a Career Opportunity preferably in Construction.
Email: Jproulx@smokymountainfinance.com
Montgomery, AL
Individual with 10 years advertising sales exp. & 7 years insurance sales exp. Wants independent contractor situation in Alabama.
Work with leasing company or broker.334-590-5133
E-mail: billmcneal2003@yahoo.com
Pittsburgh , PA
Aggressive self starter looking for leasing position w/10 plus yrs sales exp., plus banking experience 814-538-9129
mwiser500@hotmail.com
Oklahoma
Over 30 years of financing experience, resume posted at www.geocities.com/bobbybenmoore, phone 580-351-2531
San Diego , CA
Tenacious, competitive self-starter w/successful vendor/direct equipment leasing and asset-based lending experience seeks return to leasing industry after successful stint in secondary mortgage markets sales.
E-mail: pajohnson1@cox.net
Stuart, FL area
Years of experience in leasing sales, credit, operations, documentation and syndication. Seeking position with direct middle market lender, equip. mfr or major equip. distributor. email: southernleasing@bellsouth.net
To place a free "job wanted" ad here, please go to:
http://www.leasingnews.org/Classified/Jwanted/Jwanted-post.htm
For a full view: all "job wanted" ads:
http://www.leasingnews.org/Classified/Jwanted/Jwanted.htm
--------------------------------------------------------------

Bulletin Board Complaint
Omega Capital Partners, LLC, Austin, Texas

December 21, 2007
"I sent $4,120.56 to them the beginning of November 2007 (November 5, 2007, according to the proposal) along with required paperwork. I have been in contact with Mark Johnston, (Senior Account Executive) at the firm on several different occasions. Mark stated if he couldn't get it done no one can. He has not got it done and I feel as if I am getting the run around and he has excuse after excuse and our last conversation was extremely rude. After his verbal abuse and horrible comments I told him to send my money back and I no longer wanted to do business with him. Mark stated he was not going to send the money back because that was a breech of contract and we had to wait until he has exhausted all of his options. It has been almost two months. What are my options and does he or does he not have to send my money back if I request it be sent back?"
Charlotte Sestito@sbcglobal.net
All Call Services
Sacramento, California
Charlotte Sestito sent a copy of the check cashed by Omega as well as supporting papers.
All e-mail was returned sent to Omega Capital Partners. Although Mr. Johnston on the first call said their e-mail was not working and he would look into the matter and get back, it continued not to work. After five business days, a second telephone call was placed and he said he was talking to their attorney.
The telephone was answered by Mark Johnston each time, five times, giving the impression this was a small office. The e-mail was still not working. The Better Business Bureau listed Ken Adler as "president/owner." He was never available. The third and fourth telephone conversation Mark Johnston repeated that his attorney did not want him to comment on the return of the deposit.
February 4, 2008. Charlotte Sestito filed a Better Business Report. The fifth telephone call Mr. Johnston said the matter was being handled by the Better Business Bureau and his company would make no comment.
March 12, 2008. Mrs. Sestito informed Leasing News the Better Business Bureau was unable to resolve the matter.
Again, Mr. Johnson was asked to provide a bilateral agreement that Omega Capital Partners was entitled to keep the first and last payment plus documentation fee, but as of this date has not provided it to Leasing News or Mrs. Charlotte Sestito.
Better Business Bureau Report:
http://austin.bbb.org/commonreport.html?bid=90037255&language=1&bureau=&bbbid=
Omega Web Site:
http://www.omegacap.net/
--------------------------------------------------------------

Top Stories - March 24--March 28
Here are the top ten stories most "opened" by readers last week:
(1) CIT Exposed---
http://www.leasingnews.org/archives/March%202008/03-24-08.htm#cit
(2) Correction:
Lease/Loan State License Requirements
http://www.leasingnews.org/archives/March%202008/03-24-08.htm#correct
(3) IFC Credit continues to press forward
http://www.leasingnews.org/archives/March%202008/03-24-08.htm#ifc
(4) No.#1 Orix/Equilease Exec. at Harbour Capital
http://www.leasingnews.org/archives/March%202008/03-28-08.htm#hcc
(5) Is Warren Buffett Eyeing CIT?
http://www.thestreet.com/s/is-buffett-eyeing-cit/newsanalysis/financial-services/
10408827.html?puc=_tscrss
(6) Evergreen: Failure to Give Notice
http://www.leasingnews.org/archives/March%202008/03-24-08.htm#fail
(7) Marlin to depend on new Industrial Bank
http://www.leasingnews.org/archives/March%202008/03-24-08.htm#marlin
(8) Buyers Wanted: Creative Capital Leases
http://www.leasingnews.org/archives/March%202008/03-28-08.htm#ccl
(9) Leasing 102 by Mr. Terry Winders, CLP
"Structuring a Lease"
http://www.leasingnews.org/archives/March%202008/03-24-08.htm#102
(10) Gearing up for more bank defaults
http://www.leasingnews.org/archives/March%202008/03-28-08.htm#default
--------------------------------------------------------------

Why attend a Leasing Conference?
by Brian Montgomery/Gerry Egan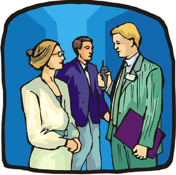 We are in the final stages of preparing for the NAELB Annual conference in New Orleans on April 10th through the 12th and things are looking great for this year's conference. While this video presentation was originally prepared by Gerry Egan for our conference, we thought it such valuable information, that we decided to offer this message to all non NAELB members.
Even if you are unable to attend our conference, you may well be able to apply these principles and strategies to other meetings that you are considering attending.
Here's a short message from Gerry Egan, NAELB Past President, that anyone attending or thinking about attending should hear before they get to New Orleans. In his usual down-to-earth, straight-forward way, Gerry presents a unique way of getting the most out of the annual conference or any other industry conference.
Remember, Gerry will be our kickoff speaker at the breakfast meeting on Friday morning, April 11th in New Orleans and will have even more then on how to be sure you get the most practical value from the meeting.
Brian Montgomery, NAELB President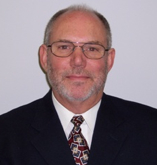 Gerry Egan
Video:
http://www.forequipmentleasing.com/NAELBConference08/
--------------------------------------------------------------

Leasing Association Conference 2008
April 6th-9th, 2008
Spring Conference
Eastern Association of Equipment Lessors
Ritz Carlton
Amelia Island, FL
Conference Brochure
http://www.eael.org/doc/2008_EAEL_Conf_Brochure_BM.pdf
---------------------------------------------------------------------------------
April 10-12
National Association of Equipment Leasing Brokers
Sheraton Hotel
New Orleans, Louisiana
Conference Program
--------------------------------------------------------------------------------------
April 16-17
Equipment Leasing and Finance Association
National Funding Exhibition
Fairmont Hotel
Chicago, IL
--------------------------------------------------------------------------------------
June 11th - 14th, 2008
National Vehicle Leasing Association
Camelback Inn Resort
5402 East Lincoln Drive
Scottsdale, AZ 85253
http://www.nvla.org/content.php?PageID=21&NavID=17
Christopher "Kit" Menkin to present Leasing News Person of the Year Award 2007 to Randall Brook, retired Senior FTC Attorney.
----------------------------------------------------------------------------------
October 12-14
Equipment Leasing and Finance Association
47th Annual Convention
Hilton New Orleans Riverside
New Orleans, LA
---------------------------------------------------
To view Leasing Association Events-Meetings Open to All, please click here.
--------------------------------------------------------------

Leasing Industry Help Wanted
Collector

Collector
Lake Success, NY
Full time, entry or jr. level collector, auto and/or equip collection exp. preferred. Resume: fax 718-392-5427
attn: Ed Kaye/Eric Coolbaugh
About the Company: Advantage Funding is the leader in automotive and equipment lease financing, Lake Success, NY.


Document Processor

Documentation Processor
New York, NY.
Mid-Town New York office seeking Documentation Processor with approximately 3 years experience. Click here for details.
Senior Credit Analyst


Senior Credit Analyst
Westport, CT.
Captive construction equipment finance background preferred;flexible adaptive team player w/8 years underwriting exper. For more info/to apply click here.
A Fortune 500 construction equipment manufacturing company.


--------------------------------------------------------------

Leasing 102
by Mr. Terry Winders, CLP
"Liens for equipment on Lease"
Most of us know that to protect our interest in the leased equipment a Lessor needs to file a UCC-1 financing statement in the State where the Lessee has filed their charter papers. The filing of a lien is required under Article 9 of the Uniform Commercial Code (UCC) if you have a "lease that is intended as a security". This occurs when you fail the legal requirements of Article 2A (Article 10 in California) and are therefore by default covered by Article 9. The big difference between the two articles of law is that Article 9 recognizes the customer as the owner of the equipment and therefore requires the Lessor to file a lien. Only in Article 2A is the Lessor recognized as the equipment owner and therefore does not require the filing of a lien.
The requirements for an Article 2A lease are:
Not an Article 2A lease if:
Term equal to useful life (must be less than 80% of useful life)
Lessee bound to renew for useful life
Lessee may renew for useful life for nominal consideration
Ownership passes for nominal consideration
The lease is cancelable (must be non-cancelable)
Is an Article 2A lease if:
Profit is equal or greater than cost
Net lease
Renewed or has purchase option
Renewal is reasonably predictable fair value rent
Purchase option is reasonably predictable fair market value
For purposes of definition:
Facts at time of entering transaction will prevail
Purchase option is nominal if cost to return is greater than option
If your lease fails this definition of an Article 2A lease then your transaction is called a "lease intended as a security" [1-201(37)] and your lessee will be viewed as the owner and you must follow the requirements of Article 9 and file a lien on the equipment. There are three types of liens. The first one is a lien that is filed on the equipment at any time and no other liens are present on that equipment. The second is the existence of a blanket lien where the lender has a lien everything the lessee owns now plus everything the lessee purchases in the future. The third is when the lender/lessor purchases the equipment for the customer and files a lien called a "purchase money security interest" (PMSI). To be effective and have preference over a blanket lien a PMSI must be filed within 20 days of the lessee's "taking possession of the first piece of the equipment". This has accounted for the importance of getting a properly signed and completed delivery/possession certificate or a copy of the bill of laden to show possession date. Way too many Delivery and Acceptance forms fail to request possession date and only have the signature date. This puts into question the possession date and the Lessor does not know if they are late filed.
For true legal leases Article 9-505 permits the filing of a precautionary lien on 2A leases. This means that the filing of a lien under Article 9 can-not be used as evidence that the Lessor thought the lease was a loan. The financing statement informs the public that the lessee is in possession of equipment owned by the Lessor and "if" a judge decides the evidence indicates that the transaction is a loan then the Lessor has protected the interest in the equipment by following the rules and filing a lien in the proper manner.
The legal rules for leasing are still being refined in the court system as lease cases are constantly presenting additional problems to solve. In addition the accounting rules are under review and there is a movement to create even more differences between lending and leasing so stay diligent and continue to follow the suggested rule changes and get active in our trade associations to help maintain keeping our fingers on the pulse of those who want to alter our business.
---
Mr. Terry Winders, CLP, has been a teacher, consultant, expert witness for the leasing industry for thirty years and can be reached at leaseconsulting@msn.com or 502-327-8666.
He invites your questions and queries.
Previous #102 Columns:
http://www.leasingnews.org/Conscious-Top%20Stories/Leasing_102/Index.htm
--------------------------------------------------------------

Look out for Hotel computers!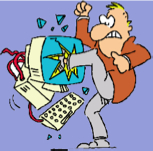 It is important to remember in using any public computer, particularly in a hotel business center, that you may be leaving important information available. For instance, if you log into an account with your password, more than likely it is saved in the computer.
Most computer history and cookies are active, meaning once you have logged in, it is made convenient for you to log in again, often if you have not hit "save my password." Many public
computers are set up in this manner.
It means the next person, or another person, can look at history, see what was open, and then go to it, often finding your log in and password.
To protect yourself, at the end of using the computer, open up explorer, go to tools, and you will find the first line is "Delete Browsing History." You can also go into "Internet Options" and in general delete "browsing history." This is the first category and it spells out "delete temporary files, history, cookies, saved passwords, and web form information."
Other versions of Explorer have this separated into section of allowing you to keep cache,
history, cookies.
In Mozilla/FireFox, go to Options, then Privacy, and clear all, including cache.
In Opera, go to tools, delete data, and then make sure you go to details first to make sure all the items you want to delete are checked.
If not, you may not be deleting the information you left on the public computer.
--------------------------------------------------------------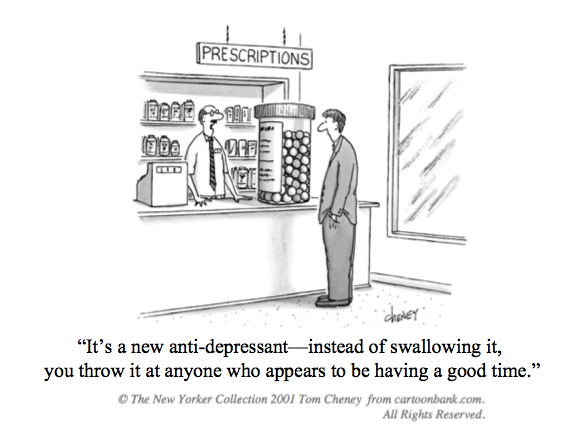 --------------------------------------------------------------

Ed Castagna, Learning from the greatest teachers
Recently Leasing News asked Ed to answer four questions:
1. What is the biggest issue you face in your business?
Growth and positioning for the future.
2. What advice would you give to a young person entering the business today?
I see too many resumes from young people who list 3 or 4 one year jobs. Find an industry you are passionate about and stick with it. Find a mentor who you feel holds the highest values and ethics and the level of success you want to reach then follow his or her advice.
3. To what do you attribute your success?
I attribute my success to the fact that I work hard for my family and for my health.
4. What is one big thing that hope to do before you die?
It's always been a dream of mine to Ski in Chile or Argentina in July. Hopefully my boys will be old enough to be there with me. Maybe they bring my grandkids with them.
Ed joined the Leasing News Advisory Board on February 4, 2004.
His contributions have been centered not only on his knowledge of leasing companies or their "assets," but his design, understanding, and informational coordination on the world wide web.
" I have been fortunate to learn from the greatest teachers in the business and have too many mentors in our industry to name, "he said. "It's difficult to convey to people outside our industry how terrific the people are in the companies we deal with every day."
Ed joined his father's business Nassau Asset Management full time right after graduating college in 1991, working his way up the ladder.
"I've been working with my father as long as I can remember," he says "In my teens I learned how to appraise equipment from our yard mechanics and soon after college became the point person for liquidations. Through this function I can say I have seen most of the
United States."
"My father started in the leasing business back in the 70's. While running down his own leasing portfolio in the 80's he discovered that other lessors needed to deal with collections, end of term, and repossessions just as he did for himself. In 1986 Nassau was born."
In June, 2005, his father recognized his accomplishments, moved himself up to chairman so he could appoint Ed president. He now was not only fully in charge of day to day activity; he also got a pay raise.
"I live in NY and have 2 boys Jack (3) and Sam (6)"
"My wife Jeanine has her own law practice specializing in adoption. I always tell people she's a "nice" attorney which anyone who meets her will agree. She's a beautiful person who has been bringing the best out of me since the day I met her."
They both like to travel.
"At 40, I'm proud to say I have been attending the Equipment Leasing and Finance Association events for 24 years, he said. " Being elected to the ELFA board is an honor. My goal is to make a contribution of time and energy to an industry that I respect.
Leasing News Advisory Board Member Biography
Edward Castagna, President
Nassau Asset Management
400 Post Avenue, Suite 300
Westbury, NY 11590
(Direct Line) (516) 345-6301
(Toll Free) 1.800.4NASSAU (1-800-462-7728)
(Fax) 516.625.1981
ecast@nasset.com
www.nasset.com
Castagna has helped liquidate the assets of thousands of distressed companies since joining the firm in 1991. He is particularly knowledgeable about using an alternative to auctions, known as orderly liquidations, to maximize return on liquidated assets.
Nassau Asset Management is a full service provider of asset recovery, collections, remarketing and appraisal services to the equipment leasing and finance industry. He has 15 years of experience in all areas of asset management . He is best known for his expertise in remarketing strategies and liquidations.
His responsibility includes managing internal operations and a growing staff while working on behalf of clients. His accomplishments include transforming the brick-and-mortar business into an e-commerce-enabled company.
Castagna was instrumental in the conception, design, production and marketing of www.nasset.com, a global Web site for remarketing assets. He also was involved in the development and enhancement of NASTRAC, an online system that keeps Nassau customers informed, in real time, about the repossession and sale of used equipment.
Edward Castagna is a board member of the Equipment Leasing and Finance Association (formerly the Equipment Leasing Association) representing the service providers business council. He is an industry speaker and quoted source on asset remarketing strategies.
He graduated from Syracuse University in 1991 with a Bachelor of Arts degree in psychology. Active in community affairs, he is the Vice President of The Tender Loving Care Foundation, a civic organization that raises funds to enhance neo-natal care for North Shore's Long Island Jewish Health System.
--------------------------------------------------------------

News Briefs----
Bernanke Bungled Bear's Bailout
http://www.nypost.com/seven/03302008/business/bernanke_bungled_
bears_bailout_104130.htm
States Are Hit Hard by Economic Downturn
http://www.washingtonpost.com/wp-dyn/content/article/2008/03/30/AR2008033002138.html
Aloha Airlines Halting Passenger Service
http://biz.yahoo.com/ap/080330/aloha_bankruptcy.html?.v=9
Largest Newspaper Drop in Revenue
http://www.editorandpublisher.com/eandp/news/article_display.jsp?vnu_content_id=
1003781895
Scorsese: Working with Stones was a gas, gas, gas
http://www.contracostatimes.com/ci_8719820?nclick_check=1
---------------------------------------------------------------


You May have Missed---
Larry Ellison, World's 14th Richest Man, gets tax break
http://www.nypost.com/seven/03302008/business/worlds_14th_richest_man_
gets_a_tax_break_104127.htm
----------------------------------------------------------------


California Nuts Briefs---
Cities pay huge salaries despite fiscal crises
http://www.sfgate.com/cgi-bin/article.cgi?f=/c/a/2008/03/29/MN7OVQOPK.DTL
----------------------------------------------------------------


"Gimme that Wine"
Argentina's high-altitude vineyards
http://www.usatoday.com/travel/destinations/2008-03-27-argentina-high-altitude-wine_N.htm
Wine in New Zealand at the sweet spot
http://www.economist.com/business/displaystory.cfm?story_id=10926423
Player wine bottles champion good causes
http://news.bostonherald.com/news/regional/general/view.bg?articleid=
1083134&srvc=home&position=3
Pa. wineries raise quality standards
http://www.thetimes-tribune.com/site/news.cfm?newsid=19423902&BRD=
2185&PAG=461&dept_id=450444&rfi=6
Wine Prices by vintage
http://www.winezap.com
http://www.wine-searcher.com/
US/International Wine Events
http://www.localwineevents.com/
Winery Atlas
http://www.carterhouse.com/atlas
Leasing News Wine & Spirits Page
http://two.leasingnews.org/Recommendations/wnensprts.htm
The London International Vintners Exchange (Liv-ex) is an electronic exchange for fine wine.
http://www.liv-ex.com/
----------------------------------------------------------------

Calendar Events This Day
Bunsen Burner Day
A day to honor the inventor of the Bunsen burner, Robert Wilhelm Eberhard von Bunsen, who provided chemists and chemistry students with on of their most indispensable instruments. The Bunsen burner allowed the user to regulate the proportions of flammable gas and air to create the most efficient flame. Bunsen was born at Gottingen, Germany, March 31,1811, and was a professor of chemistry at the universities of Kassel, Marburg, Breslau and Heidelberg. He died at Heidelberg, Germany, August 16, 1899.
Cesar Chavez Day (California)
A holiday in California, celebrating Cesar Estrade Chavez, the labor leader who organized migrant farm workers in support of better working conditions. Chavez initiated the National Farm Workers Association in 1963, attracting attention to the migrant farm works' plight by organizing boycotts of products including grapes and lettuce. He was born at Yuma, AZ, March 31, 1927 and died April 23, 1993 at San Luis, Arizona, 1993.
National "She's Funny that 'Way' Day"
On this day, individuals will pay tribute to the humorous nature of women, by listing the top five ways in which women in our lives make us laugh.
www.dahomeypublisher.com
National Tater Day
http://homeschooling.about.com/library/blmar31c.htm
Seward's Day: Anniversary of the Acquisition of Alaska
Observed in Alaska near the anniversary of the acquisition form Russia in 1867. The treat of purchase was signed between the Russians and the Americans March 30, 1867 and ratified by the Senate, May 28, 1867. The territory was formally transferred October 18, 1867.
United Kingdom: Summer Time March 31-Oct 26.
"Summer Time" (one hour in advance of Standard Time), similar to daylight savings time is observed from the last Monday in March until the last Sunday in October.
US Virgin Islands: Transfer Day
Commemorates transfer resulting from purchase of the Virgin Islands by the US from Denmark, March 31, 1917, for $25 million.
Saint feast Days
http://www.catholic.org/saints/f_day/mar.php
----------------------------------------------------------------

Beards are the fastest growing hairs on the human body. If the average man never trimmed his beard, it would grow to nearly 30 feet long in his lifetime.
--------------------------------------------------------------

Spring Poem
Mending Wall
by Robert Frost
SOMETHING there is that doesn't love a wall,
That sends the frozen-ground-swell under it,
And spills the upper boulders in the sun;
And makes gaps even two can pass abreast.
The work of hunters is another thing:
I have come after them and made repair
Where they have left not one stone on a stone,
But they would have the rabbit out of hiding,
To please the yelping dogs. The gaps I mean,
No one has seen them made or heard them made,
But at spring mending-time we find them there.
I let my neighbour know beyond the hill;
And on a day we meet to walk the line
And set the wall between us once again.
We keep the wall between us as we go.
To each the boulders that have fallen to each.
And some are loaves and some so nearly balls
We have to use a spell to make them balance:
"Stay where you are until our backs are turned!"
We wear our fingers rough with handling them.
Oh, just another kind of out-door game,
One on a side. It comes to little more:
There where it is we do not need the wall:
He is all pine and I am apple orchard.
My apple trees will never get across
And eat the cones under his pines, I tell him.
He only says, "Good fences make good neighbors."
Spring is the mischief in me, and I wonder
If I could put a notion in his head:
"Why do they make good neighbors? Isn't it
Where there are cows? But here there are no cows.
Before I built a wall I'd ask to know
What I was walling in or walling out,
And to whom I was like to give offence.
Something there is that doesn't love a wall,
That wants it down." I could say "Elves" to him,
But it's not elves exactly, and I'd rather
He said it for himself. I see him there
Bringing a stone grasped firmly by the top
In each hand, like an old-stone savage armed.
He moves in darkness as it seems to me,
Not of woods only and the shade of trees.
He will not go behind his father's saying,
And he likes having thought of it so well
He says again, "Good fences make good neighbors."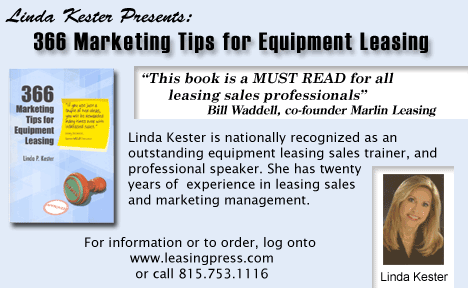 --------------------------------------------------------------

SuDoku
The object is to insert the numbers in the boxes to satisfy only one condition: each row, column and 3x3 box must contain the digits 1 through 9 exactly once. What could be simpler?
http://leasingnews.org/Soduku/soduko-main.htm
--------------------------------------------------------------

Daily Puzzle
How to play:
http://www.setgame.com/set/puzzle_frame.htm
Refresh for current date:
http://www.setgame.com/set/puzzle_frame.htm
--------------------------------------------------------------


http://www.gasbuddy.com/
http://www.gasbuddy.com/GB_Map_Gas_Prices.aspx
http://www.gasbuddy.com/GB_Mobile_Instructions.aspx
--------------------------------------------------------------

Provence, France-Vacation
http://le-monastier.site.voila.fr/
--------------------------------------------------------------

News on Line---Internet Newspapers
Cleveland, Ohio
--------------------------------