"Senior Leasing/Commercial Account Executives
Proven history of closed deals & an established book of business?
Want superior support & great income opportunity?
Email resume to deanc@capnetusa.com
About the Company: CapNet Financial Services, Inc has been a leader in direct lease originations for 10 years. Our mission is to provide American business with fast, innovative, financing solutions to grow their companies and exceed their goals."


Friday, March 20 2009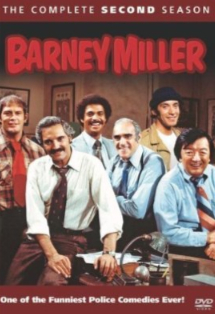 Left to right: Polish American ,Stanley "Wojo" Wojciehowicz (Max Gail),Captain Barney Miller (Hal Linden),arrogant African-American Det. Ronald "Ron" Nathan Harris (Ron Glass),nearing-retirement Jewish-American Philip K. Fish (Abe Vigoda),dauntless Puerto Rican Chano Amanguale (Gregory Sierra),philosophical, wisecracking Japanese-American Nick Yemana (Jack Soo) ((Amanguale was replaced by intellectual Arthur P. Dietrich (Steve Landesberg) from the third season on.))
Actor Harold Lipshitz, better known as Hal Linden, born March 20, 1931, New York City, New York; perhaps best known for the television comedy series, "Barney Miller," (171 episodes, 1974-1982); still active, has played many TV roles since 1957.
http://www.imdb.com/name/nm0511604/
Headlines---
Alert—IFC Credit, Morton Grove, Illinois
Pentech Financial, Campbell, California
Classified Ads---Legal
Changes at US Bank Leasing Division
Over 20 Creditors join Wildwood Involuntary BK filing
Lease Inspection.com Sold---
Classified Ads---Help Wanted
New Hires---Promotions
Cost of Funds at 2.78%
Classified ads—Attorneys
12/Tokyo!/The Murnau Box Set
Dodeskaden/Primal Fear
Fernando's View By Fernando F. Croce
Master Lease Agreement Poem (MoLRIP)*
by Barry S. Marks, Esq.
Pacific Capital 22% Reduction in Workforce
Susquehanna Business Partner of the Year
FDIC Closes Sale of Indymac/$10.7B Hit
ELFA FASB/IASB Views Lease Accounting Standard
GE Capital Says Funding Is Adequate,Profit Expected
GE Says Finance Unit Won't Need Capital Injection
G.E. Makes the Case for Its Finance Unit
Fed Expands TALF to Include Equipment Loans, Leases
Banks originated 51% all 2008 equipment financings
U.S. mortgage rates fall in week
Ponzi Scheme Victims All Missed Bogus Auditors
Americans are moving on up to smaller, smarter homes
Leno scores with President Obama
Obama to Leno: In D.C., everyone's a Simon Cowell
News Briefs---
You May have Missed---
"Gimme that Wine"
Today's Top Event in History
This Day in American History
Spring Poem
SuDoku
Daily Puzzle
GasBuddy
Weather, USA or specific area
Traffic Live----
For we in the Northern Hemisphere it is the beginning of the
Vernol Equinox which ushers in the season of Spring. For Leasing
News, we begin our Spring Poem series, starting with the classic
by Robert Frost: "Mending Wall."
######## surrounding the article denotes it is a "press release"
----------------------------------------------------------------

Alert—IFC Credit, Morton Grove, Illinois

Leasing News is receiving both emails and telephone calls, in addition to formal complaints under process, about "no pay" and "slow pay" at IFC Credit, Morton Grove, Illinois.
"IFC credit was supposed to have funded one of my customers in December. Received a letter from Beth Anne Alcanter "that due to the economic climate that IFC would be funding the end of January". Spoke with IFC's rep Brad Weekly as well as the broker involved, they explained that IFC was hoping to fund possibly sometime in February, however could not provide specific details funding bank or contact to verify any potential receipt of funds. Meanwhile IFC was receiving payment from my customer for a lease that still wasn't funded nor has it been as of today. I have left numerous messages for both Beth Anne Alcant (Chief Litigation Attorney) and Marc Lang with no return call. Suggested to my customer to consult with their attorney to force IFC to refund any and all monies paid and release the UCC filed by IFC. IFC then approached my company to offering to make monthly payments. We refused their offer as we are a distributor and not a finance company.
"Please warn your readers.
"Thanks,"
(Name With Held)
Another party has a serious problem as it also involves their major customer and a $148,00 lease. According to the provider of the equipment, they delivered in December, with payment due ten
days after their customer made their first month's payment. This was the beginning of January. The customer has made three payments to IFC Credit.
The most recent offer from IFC Credit was $20,000 before the end of the month and then $10,000 a month until they were paid completely. The provider does not want to go to their customer about this, as they directed them to IFC, they explained, and they are not in position to wait a year.
In these cases brought to Leasing News, the lessees are making payments, so the lenders may not be aware the vendors have not received their checks. Should they find out, the question then has
titled passed and are the lessees required to make payments for equipment delivered but not paid for. Who is the owner of the collateral?
Pioneer Capital Corporation, Addison, Texas, a subsidiary, has ceased funding almost all leases, accordingly to a highly reliable source as well as several readers, plus started in February returning signed contracts, checks, and letting those know their were no funds to complete the process. A representative told Leasing News they have not approved a lease in March. They appear to be protecting brokers and other sources, including dealers who have dealt with them direct.
Neither Rudy Trebels, CEO of IFC Credit Corporation or John Boettigheimer, President of Pioneer Capital Corporation were available for a comment.
-------------------------------------------------------------

Pentech Financial, Campbell, California

Both Ron Wagner, CLP, formerly head of Vanguard, and Brad Brisbin,
formerly vice-president sales and marketing, are available; a relatively
skeleton staff remains to service the existing Pentech portfolio.
-------------------------------------------------------------

Classified Ads---Legal
San Diego , CA
Experienced in-house corporate, equipment leasing and financial services attorney seeks position as managing or transactional counsel. Willing to relocate.
Cell Phone: 760-533-4058;
Email: sandidq@msn.com
Resume

For a full listing of all "job wanted" ads, please go to:
http://www.leasingnews.org/Classified/Jwanted/Jwanted.htm
To place a free "job wanted" Leasing News ad:
http://www.leasingnews.org/Classified/Jwanted/Jwanted-post.htm
ELFA Career Center: Job Seekers (free):
http://careers.elfaonline.org/search.cfm
-------------------------------------------------------------

Changes at US Bank Leasing Division

Michael J. Rizzo, President & CEO, Business Equipment Finance Group, executive vice president at U.S. Bank, formerly President and CEO of Lyon Financial Services (now known as U.S. Bancorp Business Equipment Finance Group), is no longer focusing on the leasing division. Dave Verkinderen is the General Manager of that division. Adrian Hebig is the Chief Operations Officer. Both are considered peers.

Michael J. Rizzo
In addition to the leasing group, Rizzo was promoted two years ago to "...two other businesses (who) began reporting to me," he told Leasing News. "Recently, given the rather difficult market conditions, I was asked to focus exclusively on those businesses. As a result, I no longer have responsibility for the leasing group."
From the Marshall Area Chamber of Commerce:
"Marshall is home to both big and small businesses. Besides The Schwan Food Company, U.S. Bancorp and ADM are also billion-dollar business residents of the community.
"U.S. Bancorp Business Equipment Finance Group used to be Lyon Financial, owned by Schwan. U.S. Bancorp purchased the businesses, and then put up a 75,000-square-foot building that employs 460 in the city's technology park. It bills, collects, and maintains over 100,000 contracts each month, and expansion is anticipated.
" 'When Schwan sold the old Lyon Financial to U.S. Bancorp, one of the stipulations was that the company stays in Marshall,' says Mike Rizzo, president and CEO of the Marshall Bancorp business.
"' From our perspective, Marshall is a great place to have a business. The workforce is extremely motivated and dedicated. And the city was very cooperative when we wanted to build. They have involved us from time to time, wanting our input, and we feel we are playing a role in the community,' says Rizzo."
-------------------------------------------------------------

Over 20 Creditors join Wildwood Involuntary BK filing
by Christopher Menkin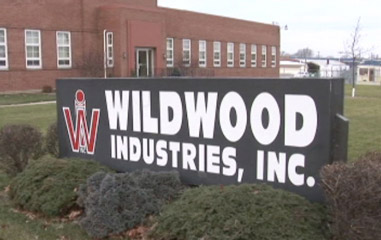 The problems at Wildwood Industries, Bloomington, Illinois, were well known and written about in Leasing News, as well as shared with Lease Police. While Leasing News does not have any access to Lease Police files to keep all information confidential, it does not mean that information received here is not passed on to President Bernie Boettigheimer, CLP.
The original information came from brokers who were getting applications, checking out the company on Google, as well as funders who were running UCC filings and discovering so many UCC filings and leases, as well as the company acting as a vendor. It was odd enough in the last year for many readers to inform Leasing News.
Over twenty funders seem to have not seen the red flags.
This month three leasing companies followed the involuntary bankruptcy petition procedure, claiming Wildwood Industries, Bloomington, Illinois, owed them "$15,275,457.24, the unsecured portion of which exceeds $13,475,000" and the company was not able to make payments. (1)
On March 5, 2009, U.S. Bancorp Equipment Finance, Inc., Velocity Financial Group, Inc., individually and as attorney-in-fact for Velocity Lease Funding LLC, First Premier Capital, LLC petitioned U.S. Bankruptcy Court Central District of Illinois (Springfield) for Involuntary Bankruptcy (Chapter 11) against Wildwood Industry, represented by Alex Darcy and Thomas V. Askounis of Askounis & Darcy PC (Shades of NorVergence when three creditors forced the company into bankruptcy, which shut the service of 10,000 lessees!!! And then Askounis was part of the group both defending and litigating lessees in behalf of IFC Credit Corporation, Morton Grove, Illinois. Hey, aren't there other attorneys in Chicago?)
John Docken, Senior Vice President of Legal and Operations at Lyon Financial Services, Inc. d/b/a U.S. Bancorp Business Equipment Finance Group ("Lyon") filed an affidavit for "April 1, 2004, Solarcom LLC ("Solarcom") entered into a Master Lease of $1,388,573.93
assigned to Lyon Financial, April 9, 2008." David O'Hara, Litigation/Special Collections Manager at U.S. Bancorp Equipment Finance, INc. f/k/a U.S. Bancorp Leasing & Financial filed an
affadavit for $2,393,067.99 which stated a "past due balance of the two(2) contracts originated by USBEF total $327,186.07, the unsecured portion of which exceeds $13,475.00."
Within a week 20 creditors have joined the original three and the list is growing. The latest creditors to file included:
Alliance Leasing, Inc.,
American State Bank and Trust Company, as assignee of Rapid Capital, Inc.,
Bridgewater Bank
Busey Bank,
Carlton Financial Corporation, a Minnesota corporation,
Caterpillar Financial Services Corp,
Cedar Rapids Bank & Trust,
First Dupage Bank,
First Premier Capital, LLC, GCI Capital, Inc.
Heritage Bank of Central Illinois,
Horizon Properties, L.P.,
JPMorgan Chase Bank, NA.,
Key Equipment Finance Inc.,
Leasing Innovations, Inc.,
Lyon Financial Services, Inc.,
Minnwest Capital Corporation,
Old National Bank,
Rock-Tenn Company,
Siemens Financial Services, Inc.,
The Farmers and Mechanics Bank,
The National Bank,
TrendLine Financial, a division of National Bank of Kansas City,
U.S. Bancorp Equipment Finance, Inc.,
U.S. Trustee-Office Of Nancy J. Gargula U.S. Trustee,
Valley Commercial Capital, LLC,
Velocity Financial Group, Inc., individually and as attorney-in-fact for Velocity Lease Funding LLC.
(2)
In addition, there are six federal claims, including The Bank of America federal claim for alleged default totals $3 million. Part of the claims includes almost $3 million owed to Siemens Financial Services, Iselin, New Jersey, and All Points Corporation, Melville, NY. filled for $3 million.
"Wildwood Industries, Inc. was founded in 1978 as a contract packaging company, packing and providing services for the automotive and floor care industries. Today, Wildwood has grown into a manufacturer and distributor of home filtration and floor care products. Our products are sold under such well-known brand names as Endust®, VCB™, Dusto™, Triton™, MicoAllergen™, Clean Kitchen™ and YardBuddy™.
"In 2006 we launched a new company, Wildwood Logistics, providing expertise in inventory management and distribution. Our fleet of trucks and 53' trailers is growing rapidly to meet the demand of satisfied customers.
http://www.wildwoodind.com/aboutus.asp
Leasing News requested a statement or comment from Wildwoodl Industries, but none was received. Leasing News welcomes any statement or comment from Wildwood Industries.
(1) Bankruptcy Petition:
http://leasingnews.org/PDF/Involuntary_Petition_WildwoodIndustries.pdf
(2) Creditors added to Petition:
http://leasingnews.org/PDF/CM_ECF_US_Bankruptcy_Court.pdf
(Leasing News provides this ad "gratis" as a means
to help support the growth of Lease Police)
-------------------------------------------------------------

Lease Inspection.com Sold---

Lease Inspection.com, started as a partnership by Sudhir Amembal and Lance Black in 2005, has been sold. At the time, they had 12 employees and 4000 independent contractors for inspections. Lindsay C. Jones has purchased the operation under his Black Oak Capital Partners, where he is the majority share holder. His first contribution was to up-grade the computers and systems, move the computer operation from Los Angeles to Draper, Utah, 20 miles south of Salt Lake City, plus promoting Danielle M. Balentine to Vice President Operations and then hiring Curtis Stoddard, Vice President Inspector Panel Manager. They are now up and running at their
new location.
Jones has increased the independent contractors to 4,500 in anticipation of new programs and innovations about to be introduced. He has plans to expand the business into new programs gathered from his background in the rental and financial community.

"I have experience as chief financial officer for a publicly traded equipment leasing, rental and services company and a privately held bank. I have seen leasing and lending transactions from both the borrower's and the funder's perspectives," he said.
Lindsay was a founder in and the Chief Financial Officer of a Utah Industrial Loan Bank. As CFO, Lindsay was responsible for, among other things, all loan fundings and collections, including a $50 million equipment lease portfolio. Lindsay was also active in assessing the existence and condition of the loan and lease collateral.
"When I saw how intuitive and easy to use the system was, coupled with the network of over 4,500 independent inspectors, I became very excited. I wish I had known about this service when I was trying to find my own equipment or collateral in my CFO days," said Jones.
Prior to joining the bank in December of 2004, Lindsay served more than eight years as chief financial officer for H&E Equipment Services, Inc, a national equipment leasing and services company. H&E Equipment Services had 41 branch locations, with approximately 13,000 pieces of equipment valued at over $490 million.
"At the equipment rental and leasing company, we had over 13,000 pieces of equipment spread across the United States, all of which was pledged as collateral to the lenders. I definitely would have used this service to augment the internal controls by verifying the assets' location. As CFO at a privately-held bank, when leases and loans became delinquent, we flew our credit people across the United States, paying travel, hotel and rental car costs, to find the collateral. Leaselnspection.com's services would have been more efficient and certainly more cost effective."
Prior to H&E Equipment, Lindsay spent six years at KPMG as an assurance manager focused primarily in the financial services industry. Lindsay is a Certified Public Accountant in the State of Utah. He earned a Bachelor of Science and Masters of Accounting degrees from Brigham Young University.
More information is available at their web site: www.leaseinspection.com
--------------------------------------------------------------

Leasing Industry Help Wanted
Credit Management/Funding Operations

Vice President
Credit Manager/Funding Operations
Hands-on, professional and personable senior management team member to work with small ticket leases from the third party broker marketplace. Click here for more information.
About the company: Founded in 1982, we originate all of our leases through an independent network of lease brokers


Credit Syndicator / Funding Specialist

Credit Syndicator
Full time opening for the right team player with heavy structured transaction experience. Click here for description.
Funding Specialist
Full time opening for the right team player with heavy structured transaction experience. Click here for description.
sales


"Senior Leasing/Commercial Account Executives
Proven history of closed deals & an established book of business?
Want superior support & great income opportunity?
Email resume to deanc@capnetusa.com
About the Company: CapNet Financial Services, Inc has been a leader in direct lease originations for 10 years. Our mission is to provide American business with fast, innovative, financing solutions to grow their companies and exceed their goals."




Burbank, California
Sales
Experienced salesperson for well-established/experienced company, very active in leasing industry, nationwide.
Call Jeff Rudin (888) 44QUAIL x14 or email : jrudin@quailcap.com
About the company: Quail Equipment Leasing 17 years in business with the ability to develop specialized programs for vendors and unique industries: $10K to $24MM.




VENDOR SALES SPECIALISTS
LEASING SALES PROFESSIONALS
Like selling vendor programs and large transactions?
Enjoy international financing programs?
Prefer the advantages of a commission only environment with the security of health and welfare benefits?
CLICK HERE to find out how to have fun again.
Please see our
Job Wanted
section for possible new employees.
-------------------------------------------------------------

New Hires---Promotions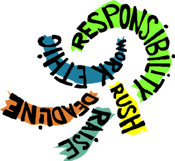 Danielle M. Balentine was promoted to vice-president operations at LeaseInspection.com. She has a history in both commercial finance and business management. Before working at LeaseInspection.com, she worked for a commercial finance company as member of their funding department, working closely with the sales and credit departments to facilitate the resolution of commercial transactions. She has a Bachelor of Arts from the University of Southern Maine.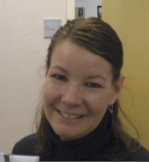 Darasue Lyons has been hired as a Sales Assistant for Advantage Funding, Lake Success, New York. She previously held positions with All Points Capital Corp., European American Bank, and New World Lease Funding.
John Martella was named president of Lease Corporation of America (LCA) merchant banking subsidiary LCA Financial, LLC. He was Co-Founder and President of New World Equipment Funding LLC and New World Commercial Capital Corp. (Remember him? "My relationship with SunBridge goes back to 2000. Once again SunBridge is a valued client. The senior management and investment group are responsible operators.
"We have never had a problem with SunBridge honoring any of their obligations.
"You should be a little more carefully about selecting your sources of information."
http://www.leasingnews.org/archives/July%202008/07-01-08.htm#nwef

In 1983 he and a partner opened Atlantic Commercial Alliance, a bank service company which specialized in providing marketing, front end and back room services for lenders interested in funding equipment lease/loan transaction and retail auto paper originated through third-party sources. Responsibilities included strategic planning, interfacing with various lending institutions, developing originator relationships, sourcing and negotiating portfolio purchases or sales. In January 2000 he started and served as senior vice president of the commercial equipment leasing division at Sovereign Bank and held that position to March of 2006 until co-founding New World Equipment Funding.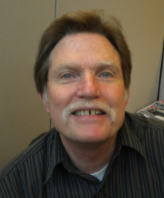 Robert McCready has been hired as Asset Control Coordinator for Advantage Funding, Lake Success, New York. He previously worked as the Operations Manager for Tilden Commercial Alliance, and the asset and funding desks at USA Financial, Citibank, and European American Bank (EAB).
Jerry Rixie has been promoted to vice president of finance and treasurer at Relational Technology Solutions at Rolling Meadows, IL. He previously served as director of finance for Relational
Technology Solutions. Prior to this position, he was vice president of finance and administration at Computer Associates. He held positions at Tellabs as finance director; Comdisco as assistant treasurer and supervisor of international finance; and Ernst & Young as audit manager.
A graduate of Michigan State University, Rixie earned a bachelor's of science degree in accounting. He earned his master's of business administration degree in finance and marketing from DePaul University, and is a Certified Public Accountant.

Curtis Stoddard was hired as Vice President Inspector Panel Manager for LeaseInspection.com in Salt Lake City, Utah. He has extensive work experience in all aspects of asset inspections. Since 2001, he has worked in inspection coordination, system development, relationship management, quality assurance and doing inspection field work. He has a Bachelor of Arts degree from the University of Utah.
-------------------------------------------------------------

Cost of Funds at 2.78%

OTS Cost of Funds Report:
http://leasingnews.org/PDF/Cost_of_Funds_March09.pdf
OTS Cost of Funds Historical:
http://leasingnews.org/PDF/Cost_of_Funds_Historical_March09.pdf
-------------------------------------------------------------

Classified ads—Attorneys
Birmingham, Alabama
The lawyers of Marks & Weinberg, P.C. have over 30 years experience in dealing with virtually every type of equipment financing and are recognized throughout the industry for prompt, practical solutions and exemplary service. They offer cost-conscious, effective lease enforcement and good counsel.
Email: Barry@leaselawyer.com
Website: www.leaselawyers.com
California, National: city: Riverside
Ellen Stern - get results, reasonable pricing; numerous industry contacts, nearly 30 yrs exp.in SoCal, 20 yrs equip.: CFL license specialist, documentation, work-outs, litigated collections, recoveries; deal-maker.
Email: leaselaw@msn.com


Kenneth C. Greene
California & Nevada
Hamrick & Evans, LLP, Universal City , LA; San Francisco Bay
Area, No.Calif. & Nevada. Call for free consultation (828)763-5292 or (415) 806-2254,
kgreene@hamricklaw.com

Connecticut, Southern New England:
EVANS, FELDMAN & BOYER, LLC Collections, litigation, documentation, portfolio sales and financing, bankruptcy. We represent many of the national and local leasing companies doing business in this state. Past chairman EAEL legal committee. Competitive rates.
email: rcfeldman@snet.net
Los Angeles, Southern CA
Seasoned attorney representing secured creditors in auto finance and truck/equipment lease industry. Bankruptcy and State Court litigation. Vincent V. Frounjian (818) 990-0605 or email: vvf@pacbell.net.

Encino, California: Statewide "ELFA"
Hemar, Rousso & Heald, LLP 30 yr excellent reputation Lessor representation commercial litigation, debt collection, and bankruptcy.
Call Stephen E. Jenkins Esq (818) 501-3800

Los Angeles, Statewide: CA. "ELFA" Aggressive creditors rights law firm specializing in equipment leasing handling collection matters on a contingency, fixed fee or hourly cbasis. email:RGarwacki@prodigy.net


Los Angeles -statewide: CA "ELFA"
Practice limited to collections, bankruptcy and problem accounts resolution. Decades of experience. 10-lawyer firm dedicated to serving you. Call Ronald Cohn, Esq. (818)591-2121 or email. Email: rrcohn@aol.com

Long Beach, CA
Wagner & Zielinski, successfully representing lessees/ lessors. Not a member of any leasing organization, therefore not beholden to special interests. Richard Wagner
(562) 216-2952 www.wzlawyers.com

Long Beach CA.
Paul Bent -- 30 years experience in all forms of equipment leasing, secured lending, and asset based transactions, from analysis and deal structuring to contract negotiations to closing to private dispute resolution. (562) 426-1000
www.paulbent.com

Law Firm - Service, Dallas, TX. "ELFA"
Mayer regularly practices in leasing, secured financing, project development and finance and corporate finance.
email: dmayer@pattonboggs.com
Website: www.pattonboggs.com

National: Coston & Rademacher: Business attorneys serving the lease-finance industry since 1980. Transactional, documentation, corporate/finance, workouts, litigation, bankruptcy, portfolio management. Chicago-based national practice. Jim Coston, CLP (Members: ELFA, NEFA).
email: Jcoston@costonlaw.com
Website:www.costonlaw.com

St. Louis County , MO. - statewide:
Schultz & Associates LLP., collections, negotiation, and litigation. Also register and pursue recovery on foreign judgments. Contingency and reasonable hourly rates.
Ronald J. Eisenberg, Esq. (636) 537-4645 x108
reisenberg@sl-lawyers.com
www.sl-lawyers.com
Westport, CT: We represent finance companies, banks, lessors, etc., in replevins/seizures, collections and bankruptcy matters in Connecticut and New York. Flat fee, contingency and hourly rates.
Email: rchinitz@replevinlawyer.com
-------------------------------------------------------------

12/Tokyo!/The Murnau Box Set
Dodeskaden/Primal Fear
Fernando's View
By Fernando F. Croce
I highly recommend "12," though it's a shame it won't be playing much longer. I included in the DVD recommendations another recent release in case readers are in the mood for courtroom suspense but don't want to deal with subtitles.
In Theaters: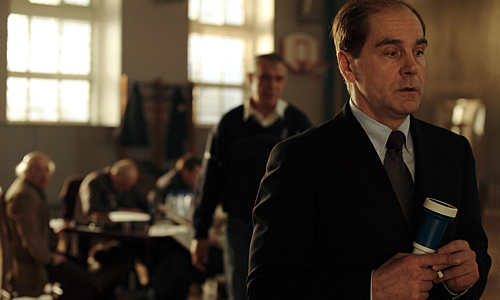 12 (Sony Pictures Classics): Sidney Lumet's famous 1957 drama "Twelve Angry Men" gets an intriguing interpretation in this gripping remake by Russian director Nikita Mikhalkov. As in the original, the story deals with the dozen jurors holed up in a room discussing a case, with tension arising from the ways their personal backgrounds and prejudices color their decisions as they move toward a verdict. In Mikhalkov's Moscow-set version, the life hanging in the balance belongs to a Chechen youth accused of murder, with a lone juror desperately trying to prevent a knee-jerk conviction by asking questions about the prisoner's guilt. Suspense, strong performances, and surprising humor make the lengthy running time fly by. English subtitles.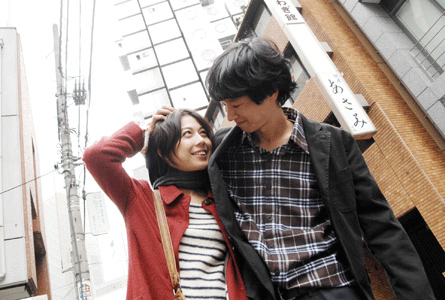 Tokyo! (Liberation Entertainment): Three different directors contribute unique visions of Japan's bustling capital in this colorful, delightfully offbeat comedy-fantasy. Michel Gondry, best known for "Eternal Sunshine of the Spotless Mind," offers a satirical look at Tokyo's architecture, focusing on how the city's urban landscape affects a young couple. Bong Joon-ho ("The Host") directs a bittersweet and surprisingly delicate romance about a recluse's gradual awakening to the city around him. Best of all is the segment by the much missed French filmmaker Leos Carax ("The Lovers on the Bridge"), a rollicking bit of science-fiction satire that sets a mysterious man (a madly inventive performance by Denis Lavant) loose in the streets of Tokyo. Though their success varies, all three episodes have energy and imagination to burn.
New on DVD: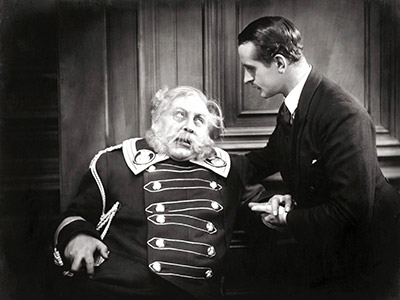 The Murnau Box Set (Kino): The German director F.W. Murnau (1888-1931) was one of the greatest of all silent filmmakers, so the six films compiled in this first-rate box set released by Kino make it a must-have for any serious movie buff. Among the more famous classics are the legendary "Nosferatu," which more than 80 years after its release remains the greatest vampire movie of all time, and "Faust," an adaptation of Goethe's story that is both visually stunning and emotionally overwhelming. Just as fascinating, however, are such lesser-known titles as the early chiller "The Haunted Castle" and "Tartuffe" and "The Finances of the Grand Duke," which the director's rare comic side. An essential set for experienced admirers of Murnau, and a great introduction for beginners.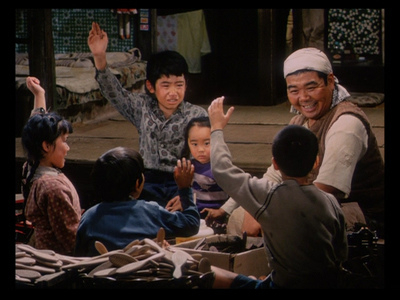 Dodeskaden (Criterion): A change of pace for Japanese master Akira Kurosawa, this beguiling mix of whimsical fantasy and social commentary from 1970 is being revived in a snazzy Criterion release. Set in a junkyard in Tokyo, the film brings together a wide array of characters and storylines around the theme of community, creativity, and perseverance. The assorted dwellers include a kid who pretends to be driving an invisible trolley around the camp, a couple of women who spend most of their time gossiping about their neighbors, and a struggling father who uses the power of his imagination to escape the poverty around him. Audiences expecting another samurai epic from Kurosawa were originally thrown off guard by this unusual project, but it's time for modern viewers to rediscover the film's unique, colorful gifts.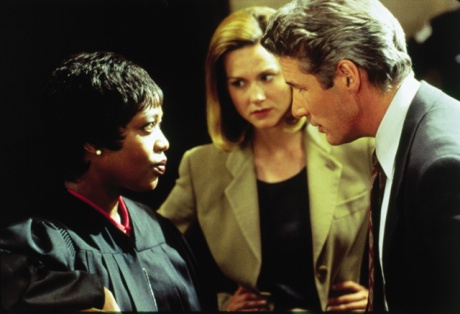 Primal Fear (Paramount Home Entertainment): For viewers looking for courtroom suspense but not in the mood for the subtitles of "12," check out this sharp 1996 drama recently released in Blu-Ray. Richard Gere plays a slick, high-powered lawyer whose latest case involves the death of a bishop and an anxious altar boy (Edward Norton, making his feature debut). Proving the suspect's innocence looks like an impossible task, but Gere's attorney enjoys a challenge, especially when the prosecutor facing him in court turns out to be his former flame (Laura Linney). A sturdy thriller that relies more on character development and a terrific cast (which also includes Frances McDormand, Alfre Woodard, and John Mahoney) than on violence, it builds to a surprising and satisfying conclusion.
-------------------------------------------------------------

Master Lease Agreement Poem (MoLRIP)*
by Barry S. Marks, Esq.

* More or Less Rhyming Iambic Pentameter
http://leasingnews.org/PDF/Poem_rhyming_lease.pdf
Attorney and Poet Barry Marks joins a new collection of poetry available at
www.churndashpress.com
---------------------------------------------------------------------
#### Press Release ##############################

Pacific Capital Bancorp Announces Plan for 22% Reduction in Workforce
(Several ex-Pacific Capital Leasing/LEAF were hired back at this company.
Hopefully they are not part of those cut, again. Editor)

SANTA BARBARA, Calif.--- (NASDAQ-NMS:PCBC) Pacific Capital Bancorp (Nasdaq:PCBC), a community bank holding company, today announced plans to reduce its workforce by approximately 300 employees, or approximately 22% of its total full-time equivalent staff, in an ongoing effort to improve its cost structure. The reduction will begin immediately with approximately 80 positions eliminated in the first quarter of 2009, with the remainder of the positions eliminated in the second quarter of 2009.
The Company expects to recognize approximately $20.0 million in annualized savings as a result of the reduction in workforce. One-time severance-related costs are expected to be between $3 million and $5 million.
"We continue to operate in a very challenging economy for financial services companies," said George S. Leis, President & Chief Executive Officer. "Clearly, it would never be my first choice to eliminate positions. However, given the length and depth of the current recession, preserving capital is critical. It is our responsibility to identify ways to operate as efficiently as possible, while still providing our customers with outstanding service. We will achieve these staff reductions across all of our markets and in all of our business units and expect no impact on service levels."
(NASDAQ-NMS:PCBC) Pacific Capital Bancorp is the parent company of Pacific Capital Bank, N.A., a nationally chartered bank that operates 48 branches under the local brand names of Santa Barbara Bank & Trust, First National Bank of Central California, South Valley National Bank, (NASDAQ-NMS:PCBC) San Benito Bank and First Bank of San Luis Obispo.
The Company's website is www.pcbancorp.com.
#### Press Release ##############################

Susquehanna Commercial Finance Named Business
Partner of the Year
- Banking Partner Recognized for Superior Area Lending -

Pottstown, PA,–Susquehanna Commercial Finance, a division of Susquehanna Bancshares, Inc., has received the honor of Business Partner of the Year by Horizon Keystone Financial, a nationwide provider of small business financing solutions. The lending company was recognized for their ability to approve and fund small to medium sized businesses with much needed capital.
"We are honored to be recognized by Horizon Keystone Financial for what we consider to be our business' most important mission – delivering the highest level of client commitment and support," said Donna Wesemann, CLP, Vice President of Sales, Susquehanna Commercial Finance, Inc. "At a time when many of our area businesses are struggling to find necessary funding, we are in a position to provide financial support to our clients to help ensure they have the essential tools they need to keep doing business."
Susquehanna Commercial Finance was chosen from a selection of 32 other nominees in the Philadelphia area. The award's criteria took into consideration the quality of relationship that each nominee has built with its partners, its volume of business, the positive impact the nominee creates for Horizon and whether the organization's sales team succeeds in delivering first class service.
"Our Business Partner of the Year award this year went to Susquehanna Commercial Finance because their partnership allows us, together, to stay ahead of the competition in what is a very competitive industry," explained Dan Harkin, President of Horizon Keystone Financial. "The entire team at Susquehanna holds leadership, commitment to excellence and teamwork true to heart. They are a valued partner that we look forward to working with well into the future."
About Susquehanna Commercial Finance
Susquehanna Commercial Finance provides leasing and financing solutions to businesses and other organizations nationwide, specializing in transactions for commercial-use equipment and software. It is a subsidiary of Susquehanna Bancshares, Inc. (Nasdaq: SUSQ), a financial services holding company with assets of $13 billion. For additional information about Susquehanna Commercial Finance, please visit www.susquehanna.net/scf.
Susquehanna Bancshares also includes three commercial banks that provide financial services at 235 branch locations in the mid-Atlantic region. Through Susquehanna Wealth Management, the company offers investment, fiduciary, brokerage, insurance, retirement planning, and private banking services. Susquehanna also operates an insurance and employee benefits company and a vehicle leasing company.
More information is available online at www.susquehanna.net.
#### Press Release ##############################

FDIC Closes Sale of Indymac, takes $10.7B Hit
The Federal Deposit Insurance Corporation (FDIC) has completed the sale of IndyMac Federal Bank FSB, Pasadena, California, to OneWest Bank, FSB, a newly formed Pasadena, California-based federal savings bank organized by IMB HoldCo LLC. OneWest will assume all deposits of IndyMac Federal. IMB HoldCo signed a letter of intent with the FDIC on December 31, 2008, to purchase IndyMac Federal.
The 33 branches of IndyMac Federal will reopen as branches of OneWest tomorrow. Depositors of IndyMac Federal will automatically become depositors of OneWest. Deposits will continue to be insured by the FDIC, so there is no need for customers to change their banking relationship to retain their deposit insurance coverage. Checks drawn on the bank will continue to be processed. Loan customers should continue to make their payments as usual.
As of January 31, 2009, IndyMac Federal had total assets of $23.5 billion and total deposits of $6.4 billion. OneWest has agreed to purchase all deposits and approximately $20.7 billion in assets at a discount of $4.7 billion. The FDIC will retain the remaining assets for later disposition.
FDIC and OneWest have entered into a loss share transaction on the single family residential portfolio. Under terms of the loss share agreement, OneWest will continue the FDIC's existing loan modification program.
IndyMac Federal sustained losses of $2.6 billion in the fourth quarter 2008 due to deterioration in the real estate market. The total estimated loss to the Deposit Insurance Fund is $10.7 billion. No further payments on receivership claims for uninsured funds from former IndyMac Bank, F.S.B. will be distributed as a result of this transaction.
#### Press Release ##############################

Equipment Leasing and Finance Association Offers Perspective on FASB/IASB
Views on Revision of Lease Accounting Standard
Washington, DC,—The Equipment Leasing and Finance Association (ELFA) today released the following statement regarding proposed revisions to lease accounting standards by the Financial Accounting Standards Board (FASB) and the International Accounting Standards Board (IASB). The revisions are contained in a newly released discussion paper, Leases: Preliminary Views(the Discussion Paper) as part of the FASB's and IASB's (the Boards) lease accounting project (the Project). The Project was formally added to the Boards' agendas in 2006; the Discussion Paper serves as a roadmap to an eventual standard that will replace Statement of Financial Accounting Standards No. 13, Accounting for Leases (FAS 13), governing the accounting for commercial lease transactions in the United States.
As part of the global effort to establish uniform corporate financial accounting standards, the Boards are working jointly to develop a new model for the recognition of assets and liabilities arising under lease contracts. The scope of the Project is the same as FAS 13 covering commercial leases (those related to plant, property and equipment). The proposed new standard is expected to impact the balance sheets of all companies subject to U.S. GAAP who use leasing to acquire assets or as part of their asset management strategy.

The Boards' intent is to account for the lease contract's rights and obligations as assets and liabilities. Initially the Project was to address both lessee and lessor accounting and thus replace FAS 13 in its entirety; however, the Project has since been scaled back to address only lessee accounting and possibly subleasing. A final standard related to lessee accounting is expected to be released in 2011 and become effective possibly within a year. The Boards will take up the issue of lessor accounting at a later date.

All leases will likely be affected as soon as the standard is effective but the Boards have not yet discussed the method of transition or the effective date. The Boards are seeking comment on the Discussion Paper until July 17, 2009.

Specific Changes Proposed to FAS 13 and Balance Sheet Impact
Under the existing standard, a company must classify and account for leases in either of two ways, as operating or capital leases, depending on whether the lease transfers all or substantially all of the risks and rewards incident to ownership. As proposed, the capitalization model described in the Discussion Paper would require companies to initially account for every lease contract's rights as assets and obligations as measured by the present value of the expected lease payments. It would also require that the subsequent accounting for all leases, regardless of their substance, be accounted and presented in the balance sheet, income statement and cash flow statement.
ELFA Perspective
"ELFA appreciates the Boards openness and responsiveness in seeking input in developing the new lease accounting model and we believe transparency and decision-usefulness in financial reporting is vitally important to companies that participate in our capital markets," said ELFA President Kenneth E. Bentsen, Jr. "However, we are concerned that the concepts embodied in the Discussion Paper may add more complexity, subjectivity and uncertainty, particularly as it relates to small and medium sized enterprises that are generally not publicly held. If the proposed changes do not reflect an appropriate balancing of costs and benefits, they could result in an unwarranted increase in cost of capital to U.S. companies that utilize leasing as a means of capital formation through the acquisition and investment in capital plant and equipment or real estate," said Bentsen.
"Further, we are disappointed that the Boards decided to split the project and not take up lessor accounting commensurate with lessee accounting. The ELFA remains committed to working with the Boards throughout the process in order to achieve the most efficient standard for all parties," Bentsen said.
About the ELFA
The Equipment Leasing and Finance Association (ELFA) is the trade association that represents companies in the $650 billion equipment finance sector, which includes financial services companies and manufacturers engaged in financing capital goods. ELFA members are the driving force behind the growth in the commercial equipment finance market and contribute to capital formation in the U.S. and abroad. Its over 700 members include independent and captive leasing and finance companies, banks, financial services corporations, broker/packagers and investment banks, as well as manufacturers and service providers.
For more information, please visit www.elfaonline.org
#### Press Release ##############################
---------------------------------------------------------------------

News Briefs----
GE Capital Says Funding Is Adequate, Profit Expected
http://www.bloomberg.com/apps/news?pid=20601103&sid=aO.U5sK5t_eA
GE Says Finance Unit Won't Need Capital Injection
http://online.wsj.com/article/SB123746855442984181.html
G.E. Makes the Case for Its Finance Unit
http://www.nytimes.com/2009/03/20/business/20electric.html?ref=business
Fed Expands TALF to Include Equipment Loans, Leases
http://www.iii.co.uk/news/?type=afxnews&articleid=7228014&subject=economic&action=article
Banks originated 51 percent of all equipment financings in 2008
http://www.reuters.com/article/ousiv/idUSTRE52I78H20090319
U.S. mortgage rates fall in week
http://www.upi.com/Business_News/2009/03/19/US_mortgage_rates_fall_in_week/
UPI-54221237481397/
Ponzi Scheme Victims All Missed an Easy Clue: Bogus Auditors
http://www.bloomberg.com/apps/news?pid=20601087&sid=aFa59XJAssyA&refer=home
Americans are moving on up to smaller, smarter homes
http://www.usatoday.com/money/economy/housing/2009-03-16-small-homes_N.htm
Leno scores with President Obama
http://www.usatoday.com/news/washington/2009-03-19-obama_N.htm?loc=interstitialskip
Obama to Leno: In D.C., everyone's a Simon Cowell; and his bowling is 'like Special Olympics'
http://content.usatoday.com/communities/theoval/post/2009/03/64385677/
---------------------------------------------------------------


You May have Missed---
2nd-home market offers bargains
http://www.bankrate.com/brm/news/mortgages/20090317_second_home_market_a1.asp
----------------------------------------------------------------


"Gimme that Wine"
California wineries dragged into trade fight between U.S., Mexico
http://www.pressdemocrat.com/article/20090319/ARTICLES/903180182/1036?Title=California-wineries-dragged-into-trade-fight-between-U-S-Mexico
New "Benchmarking" Survey
http://www.msnbc.msn.com/id/29736350/
Chateau Pavie hosts celebratory lunch for Hugh Johnson's 70th Birthday
http://www.decanter.com/news/278895.html
Women winemakers strive for greatness
http://www.reuters.com/article/lifestyleMolt/idUSTRE52G1T220090317
Antonio Banderas buys stake in Spanish winery
http://www.sfgate.com/cgi-bin/article.cgi?f=/n/a/2009/03/17/international/
i114312D01.DTL&hw=wine&sn=001&sc=1000
Wine Prices by vintage
http://www.winezap.com
http://www.wine-searcher.com/
US/International Wine Events
http://www.localwineevents.com/
Winery Atlas
http://www.carterhouse.com/atlas/\
Leasing News Wine & Spirits Page
http://two.leasingnews.org/Recommendations/wnensprts.htm
The London International Vintners Exchange (Liv-ex) is an electronic exchange for fine wine.
http://www.liv-ex.com/
----------------------------------------------------------------

Today's Top Event in History
1852 - Harriet Beecher Stowe's classic book was published. "Uncle Tom's Cabin", subtitled "Life Among the Lowly", became an instant success, selling 300,000 copies in its first year. It has been translated into twenty languages and performed as a play the world over.
[headlines]
----------------------------------------------------------------

This Day in American History
1723- Benjamin Franklin, discontent with the manner in which his brother treated him, left Boston and settled in Philadelphia, where he was to become famous.
1760 - The great fire of Boston destroyed 349 buildings.
1852 - Harriet Beecher Stowe's classic book was published. "Uncle Tom's Cabin", subtitled "Life Among the Lowly", became an instant success, selling 300,000 copies in its first year. It has been translated into twenty languages and performed as a play the world over.
1863- a distant relative, Adah Isaacs Menken. a lovely and much talked about actress, scored a spectacular triumph in Virginia City, Nevada, with her performance in Mazeppa, or The Wild Horse. At the climax of the show she was strapped to the back of a wild horse and, in a flimsy gauze garment, driven up a mountain trail. The audiences of miners stood on their chairs and cheered wildly. Virginia City was so impressed that it named a new mining district the Menken and established a Menken Shaft and Tunnel Co 1863- a distant relative, Adah Isaacs Menken. a lovely and much talked about actress, scored a spectacular triumph in Virginia City, Nevada, with her performance in Mazeppa, or The Wild Horse. At the climax of the show she was strapped to the back of a wild horse and, in a flimsy gauze garment, driven up a mountain trail. The audiences of miners stood on their chairs and cheered wildly. Virginia City was so impressed that it named a new mining district the Menken and established a Menken Shaft and Tunnel Company.
1868--- Jesse James Gang robs bank in Russelville KY of $14,000
1897 - The first men's intercollegiate basketball game to use five players per team was held in New Haven,CT. Yale beat Pennsylvania by a score of 32-10 in New Haven, CT.
1907 - assistant District Attorney Francis Heney's office sends 65 indictments against political boss Abe Ruef to the grand jury rooms at Gough and Geary street. Judge Coffey orders bail to be set at $10,000 per indictment.
1911 - The National Squash Tennis Association was formed in New York City with14 chartered members, at the Harvard Club of New Your.
1914 - The first international figure skating championship was held in New Haven, CT. Events included men's singles, women's singles, pairs and waltzing, later known as ice dancing.
1920-Birthday of pianist 1920 Marian McPartland
http://www.concordrecords.com/bios/mcpartland.html
1922 – Birthday of Larry Elgart (musician: lead alto sax, bandleader with brother Les: Hooked on Swing, The Bandstand Boogie)
http://www.spaceagepop.com/elgarts.htm
1936 - Benny Goodman and his orchestra recorded "Christopher Columbus" on Victor Records in, where else, Chicago, IL.
1941-Clauge Thornhill Band opens at Glen Island Casino, 1941
1948-the first NCAA ice hockey championship concluded in Colorado Springs, CO. The University of Michigan defeated Dartmouth College 8-4, to win the title.
1948 - The city of Juneau received 31 inches of snow in 24 hours, a record for the Alaska capitol.
1948 - The 20th Academy Awards saw Darryl F. Zanuck's "Gentleman's Agreement" take the Best Picture prize, the Best Director (Elia Kazan), and Best Supporting Actress (Celeste Holm). Other awards passed out at the Shrine Auditorium, Los Angeles for the best of 1947 included Best Actor to Ronald Colman for "A Double Life"; Best Actress to Loretta Young for "Farmer's Daughter"; Best Supporting Actor to Edmund Gwenn for "Miracle on 34th Street"; and Best Music/Song to Allie Wrubel (music), Ray Gilbert (lyrics) for "Zip-A-Dee-Doo-Dah" from "Song of the South".
http://www.infoplease.com/ipa/A0148372.html
1951---Top Hits
If - Perry Como
Be My Love - Mario Lanza
My Heart Cries for You - Guy Mitchell
The Rhumba Boogie - Hank Snow
1952 - Actor/comedian Danny Kaye hosted the 24th Annual Academy Awards, held this day at the RKO Pantages Theater in Los Angeles and it was upset night. Humphrey Bogart surprised the 'experts' by winning an Academy Award for "African Queen". Most thought that Marlon Brando would win Best Actor for "A Streetcar Named Desire". The top film was Arthur Freed's "An American in Paris". Critics had already decided that "A Place in The Sun" or "Streetcar" would walk away with the coveted Oscar for Best Picture of 1951. How wrong they were! Of course both pictures did win golden statues. Best Director was George Stevens for "A Place in the Sun". "A Streetcar Named Desire" won awards for Karl Malden (Best Supporting Actor), Vivien Leigh (Best Actress) and Kim Hunter (Best Supporting Actress). The Best Music/Song Oscar was presented to Hoagy Carmichael (music), and Johnny Mercer (lyrics) for "In the Cool, Cool, Cool of the Evening" from "Here Comes the Groom".
http://www.infoplease.com/ipa/A0148514.html
1954 - After a force of 60,000 Viet Minh with heavy artillery had surrounded 16,000 French troops, news of Dien Bien Phu's impending fall reaches Washington. French General Henri Navarre had positioned his forces 200 miles behind enemy lines in a remote area adjacent to the Laotian border. He hoped to draw the communists into a set-piece battle in which he supposed superior French firepower would prevail. He underestimated the enemy. Viet Minh General Vo Nguyen Giap entrenched artillery in the surrounding mountains and massed five divisions around the French positions. The battle, which far exceeded the size and scope of anything to date in the war between the French and the Viet Minh, began with a massive Viet Minh artillery barrage and was followed by an infantry assault. Secretary of State John Foster Dulles and other members of the Eisenhower administration were stunned at the turn of events and discussions were held to decide on a course of action. Chairman of the Joint Chiefs of Staff Admiral Arthur Radford proposed the use of nuclear strikes against the Viet Minh. Other options included massive conventional air strikes, paratrooper drops, and the mining of Haiphong Harbor. In the end, President Eisenhower decided that the situation was too far gone and ordered no action to be taken to aid the French. Fierce fighting continued at Dien Bien Phu until May 7, 1954, when the Viet Minh overran the last French positions. The shock at the fall of Dien Bien Phu led France, already plagued by public opposition to the war, to agree to grant independence to Vietnam at the Geneva Conference in 1954.
1957--Bobby Helms, who is most often remembered for his Christmas classic, "Jingle Bell Rock", had his biggest single reach the US Country chart. The song was called "Fraulein" and it would eventually hit number 1, spending 52 weeks on the chart, longer than any other Country song of the 1950s. Later in the year, he had another number one record with "My Special Angel". "Jingle Bell Rock" was first released in November 1957 and would return to the US Top 40 on two other occasions.
1959---Top Hits
Venus - Frankie Avalon
Charlie Brown - The Coasters
Alvin's Harmonica - David Seville & The Chipmunks
Don't Take Your Guns to Town - Johnny Cash
1960-Elvis Presley enters a Nashville recording studio for the first time since being discharged from the US Army. A 12 hour session will produce his next single, "Stuck On You", which will top the Billboard chart a month later. Scotty Moore and Bill Black, who had quit Presley's touring band in 1957, are in the studio with him for the last time.
1961-Ricky Nelson records "Hello Mary Lou", which would climb to number 9 in the US by early May.
1961-The top tune in the US was Elvis Presley's "Surrender", which used updated lyrics put to a melody that was written in 1911 as "Come Back To Sorrento".
1965-British Invasion band Wayne Fontana and the Mindbenders enter the Hot 100 for the first time with "Game of Love." It stays on the charts for eleven weeks making it to Number One in April. Also on this date, Petula Clark's "I Know a Place" enters the Hot 100. It hangs around for 12 weeks eventually hitting #3.
1965 - President Lyndon B. Johnson orders 4,000 troops to protect the Selma-Montgomery civil rights marchers.
1967--HAGEMEISTER, CHARLES CHRIS Medal of Honor
Rank and organization: Specialist Fifth Class (then Sp4c.) U .S. Army, Headquarters and Headquarters Company, 1st Battalion, 5th Cavalry, 1st Cavalry Division (Airmobile). Place and date: Binh Dinh Province, Republic of Vietnam, 20 March 1967. Entered service at: Lincoln, Nebr. Born: 21 August 1946, Lincoln, Nebr. Citation: For conspicuous gallantry and intrepidity in action at the risk of his life above and beyond the call of duty. While conducting combat operations against a hostile force, Sp5c. Hagemeister's platoon suddenly came under heavy attack from 3 sides by an enemy force occupying well concealed, fortified positions and supported by machine guns and mortars. Seeing 2 of his comrades seriously wounded in the initial action, Sp5c. Hagemeister unhesitatingly and with total disregard for his safety, raced through the deadly hail of enemy fire to provide them medical aid. Upon learning that the platoon leader and several other soldiers also had been wounded, Sp5c. Hagemeister continued to brave the withering enemy fire and crawled forward to render lifesaving treatment and to offer words of encouragement. Attempting to evacuate the seriously wounded soldiers, Sp5c. Hagemeister was taken under fire at close range by an enemy sniper. Realizing that the lives of his fellow soldiers depended on his actions, Sp5c. Hagemeister seized a rifle from a fallen comrade, killed the sniper, 3 other enemy soldiers who were attempting to encircle his position and silenced an enemy machine gun that covered the area with deadly fire. Unable to remove the wounded to a less exposed location and aware of the enemy's efforts to isolate his unit, he dashed through the fusillade of fire to secure help from a nearby platoon. Returning with help, he placed men in positions to cover his advance as he moved to evacuate the wounded forward of his location. These efforts successfully completed, he then moved to the other flank and evacuated additional wounded men despite the fact that his every move drew fire from the enemy. Sp5c. Hagemeister's repeated heroic and selfless actions at the risk of his life saved the lives of many of his comrades and inspired their actions in repelling the enemy assault. Sp5c. Hagemeister's indomitable courage was in the highest traditions of the U.S. Armed Forces and reflect great credit upon himself.
1967 - Fashion model, Twiggy, arrived in the United States for a one-week stay. She quickly became the most sought-after subject of photographers due to her terrifically skinny-yet-wholesome good looks and the shortest dresses ever seen (to that time).
http://www.swinginchicks.com/twiggy.htm
http://members.aol.com/gwilde67/index3.html
1967---Top Hits
Penny Lane - The Beatles
Happy Together - The Turtles
Dedicated to the One I Love - The Mamas & the Papas
The Fugitive - Merle Haggard
1969 - Beatle John Lennon married Yoko Ono at the Rock of Gibraltar on this day. Lennon called the location, "quiet, friendly and British." He was the second Beatle to marry in eight days. Paul McCartney and Linda Eastman were wed a week earlier.
1969—jockey Diane Crump won the firsts race of her career less than two months after becoming the first woman to ride in a pari-mutuel race in the US. Her victory came at Gulfstream Park, FL
1969-Janis Joplin and Her Band opened at the San Francisco Winterland.
1971-Iron Butterfly's "In-a-Gadda-Da-Vida" has been on the charts for 138 weeks and sold more than 3 million copies.
1973-Elton John had the #1 album in the US with "Don't Shoot Me I'm Only The Piano Player".
1975---Top Hits
Black Water - The Doobie Brothers
My Eyes Adored You - Frankie Valli
Lady Marmalade - LaBelle
Before the Next Teardrop Falls - Freddy Fender
1976-Boz Scaggs' biggest album of his career, "Silk Degrees" premieres on the charts. It's his seventh solo album but it will be the first to go platinum. Off the album is the #3 pop and #5 R&B smash single "Lowdown."
1976-Patricia "Tania" Hearst convicted of bank robbery.
1976-Boz Scaggs' biggest album, "Silk Degrees" makes its first appearance on the Billboard chart. It's his seventh solo album, but the first to go Platinum.
1982-Joan Jett And The Blackhearts started a seven week run at #1 on the US singles chart with "I Love Rock 'n' Roll".
1983---Top Hits
Billy Jean - Michael Jackson
Shame on the Moon - Bob Seger & The Silver Bullet Band
Do You Really Want to Hurt Me - Culture Club
I Wouldn't Change You If I Could - Ricky Skaggs
1984 - A severe three day winter storm came to an end over the Central Plains. The storm produced up to twenty inches of snow in Colorado, Nebraska and Kansas, and left a thick coat of ice from eastern Kansas across northwestern Missouri into Iowa.
1985-Libby Riddles became the first woman to win the Iditarod Trail Sled Dog Race, a 1,150-mile (approx.) dog-pulling sled race from Anchorage to Nome, Alaska.
http://memory.loc.gov/ammem/today/mar20.html
1987- The first drug for treating AIDS to win the approval of the Food and Drug Administration was AZT ( azidothymidine). The drug was made by Burroughs Welcome and initially cost more than 410,000 a year for each patient.
1988-While our theme is to celebrate life, meaning birthdays, sometimes we remember famous jazz musicians. Today my favorite jazz arranger died in Cuernavaca, Mexico: Gil Evans.
http://www.nprjazz.org/feature/gevans.html
also one of the few jazz musicians listed in the Britannica America:
http://www.britannica.com/seo/g/gil-evans/
His band lives on:
http://www.mclink.it/com/automatica/jazz/evansen.htm
http://www.amazon.com/exec/obidos/ASIN/B000000YJ9/avsearch-musicasin-20/
104-5395322-4415965
http://www.telefilm.gc.ca/en/prod/tv/tv98/047.htm
Book Review: http://www.nprjazz.org/reviews/jrb.gil.html
1988 - Squalls in the Great Lakes Region left up to eight inches of new snow on the ground in time for the official start of spring. Unseasonably warm weather prevailed in the western U.S. Seven cities reported new record high temperatures for the date, including Tucson AZ with a reading of 89 degrees.
1990 - The northeastern U.S. was in the midst of a snowstorm as spring officially began at 4:19 PM. Snowfall totals in the Green Mountains of Vermont ranged up to thirty inches, and up to 15 inches of snow was reported in the Catskills and Adirondacks of eastern New York State. Totals in eastern Pennsylvania ranged up to 12 inches at Armenia Mountain. The storm resulted in one death, and forty-nine injuries.
1991---Top Hits
Someday - Mariah Carey
One More Try - Timmy -T-
Show Me the Way - Styx
I'd Love You All Over Again - Alan Jackson
1991 -- Eric Clapton's 4 year old son, Conor, falls to his death from a 53rd story New York City apartment window. The tragedy inspires Clapton's song "Tears in Heaven."
1991-Michael Jackson signs the richest deal in recording history when Sony inked him to a $1 billion contract.
1995--Dow-Jones hits 4083.68 (record)
1997 - Liggett Group, the maker of Chesterfield cigarettes, settled 22 state lawsuits by agreeing to warn on every pack that smoking is addictive and admitting the industry markets cigarettes to teen-agers.
2003-Up to 1400 anti-war protesters were arrested in SF.
2004-Thousands of anti-war demonstrators marched from Dolores Park to the Civic Center.

NCCA Basketball Champions This Date

1954 LaSalle
1965 UCLA
--------------------------------------------------------------

Spring Poem
Mending Wall
by Robert Frost
SOMETHING there is that doesn't love a wall,
That sends the frozen-ground-swell under it,
And spills the upper boulders in the sun;
And makes gaps even two can pass abreast.
The work of hunters is another thing:
I have come after them and made repair
Where they have left not one stone on a stone,
But they would have the rabbit out of hiding,
To please the yelping dogs. The gaps I mean,
No one has seen them made or heard them made,
But at spring mending-time we find them there.
I let my neighbour know beyond the hill;
And on a day we meet to walk the line
And set the wall between us once again.
We keep the wall between us as we go.
To each the boulders that have fallen to each.
And some are loaves and some so nearly balls
We have to use a spell to make them balance:
"Stay where you are until our backs are turned!"
We wear our fingers rough with handling them.
Oh, just another kind of out-door game,
One on a side. It comes to little more:
There where it is we do not need the wall:
He is all pine and I am apple orchard.
My apple trees will never get across
And eat the cones under his pines, I tell him.
He only says, "Good fences make good neighbors."
Spring is the mischief in me, and I wonder
If I could put a notion in his head:
"Why do they make good neighbors? Isn't it
Where there are cows? But here there are no cows.
Before I built a wall I'd ask to know
What I was walling in or walling out,
And to whom I was like to give offence.
Something there is that doesn't love a wall,
That wants it down." I could say "Elves" to him,
But it's not elves exactly, and I'd rather
He said it for himself. I see him there
Bringing a stone grasped firmly by the top
In each hand, like an old-stone savage armed.
He moves in darkness as it seems to me,
Not of woods only and the shade of trees.
He will not go behind his father's saying,
And he likes having thought of it so well
He says again, "Good fences make good neighbors."
--------------------------------------------------------------

SuDoku
The object is to insert the numbers in the boxes to satisfy only one condition: each row, column and 3x3 box must contain the digits 1 through 9 exactly once. What could be simpler?
http://leasingnews.org/Soduku/soduko-main.htm
--------------------------------------------------------------

Daily Puzzle
How to play:
http://www.setgame.com/set/puzzle_frame.htm
Refresh for current date:
http://www.setgame.com/set/puzzle_frame.htm
--------------------------------------------------------------


http://www.gasbuddy.com/
http://www.gasbuddy.com/GB_Map_Gas_Prices.aspx
http://www.gasbuddy.com/GB_Mobile_Instructions.aspx
--------------------------------------------------------------

Weather
See USA map, click to specific area, no commercials
--------------------------------------------------------------

Traffic Live---
Real Time Traffic Information
You can save up to 20 different routes and check them out with one click,
or type in a new route to learn the traffic live
--------------------------------