Experienced Sales Person
Orange County, California
Commission 40-65%, full back office, Marketing Tools, vendor programs, credit analyst available.


Barbara Griffith 714-573-9804
About the Company: Southern California Leasing: Professional, Reputable, 17 year winning track record.


Friday, March 20 2009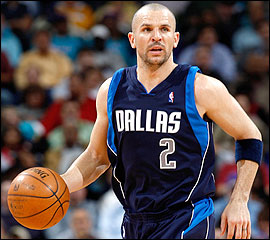 Jason Frederick Kidd born March 23, 1973 San Francisco, California. Graduate of St. Joseph Notre Dame High School in Alameda, California, then playing for UC Berkeley. Started with the Dallas Maverick in 1994, traded to the Phoenix Sun during the 1996-97 season, then traded to the New Jersey Nets in 2001, Feb. 13, 2008 traded back to the Dallas Mavericks. On April 16, 2008, Kidd reached a new career milestone, achieving his 100th career triple-double in the final regular-season game with the Dallas Mavericks that year against the New Orleans Hornets. In the 2008-2009 season, Kidd became just the fourth player in NBA history to reach the 10,000 assist milestone.
http://www.jasonkidd.com/
Headlines---
Classified Ads---Marketing
Chesterfield Financial joins Funder List
Leasing 102 by Mr. Terry Winders, CLP
Commission plans in hard times (Part One)
Leasing News Top Stories---March 9-March 13
Bank Beat--Three Banks Fail/Georgia has 8
by Christopher Menkin
Classified Ads---Help Wanted
Cartoon---Aggressive Business Lane
Microsoft Explorer 8 Fast, but…
Leasing Assoc. Conf. Early Bird Expiring/Expired
Poem by Barry S. Marks, Esq. ---Window
Classified ads—Back Office
ELFA Commends Expansion of TALF Leases/Loans
Official: AIG paid $53M more in bonuses
Sweden Says No to Saving Saab
Aircraft Traders Are Nervous
Top Three Banks oppose Limits on Bonuses
News Briefs---
You May have Missed---
California Nuts Brief---
Sports Briefs---
"Gimme that Wine"
Today's Top Event in History
This Day in American History
Spring Poem
SuDoku
Daily Puzzle
GasBuddy
Weather, USA or specific area
Traffic Live----
Catch Mr. Winders calls to leasing companies, employment recruiters, and the equipment leasing industry trade associations re: sales compensation today…
######## surrounding the article denotes it is a "press release"
----------------------------------------------------------------

Classified Ads---Marketing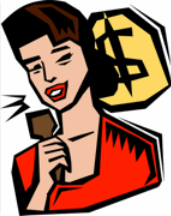 Philadelphia/Wilmington, DE
Experienced new business development/marketing professional with expertise in document imaging leasing; Major Account and independent dealer channel activation a strength. Will travel/relocate.
susan0618@aol.com
Resume
For a full listing of all "job wanted" ads, please go to:
http://www.leasingnews.org/Classified/Jwanted/Jwanted.htm
To place a free "job wanted" Leasing News ad:
http://www.leasingnews.org/Classified/Jwanted/Jwanted-post.htm
ELFA Career Center: Job Seekers (free):
http://careers.elfaonline.org/search.cfm
-------------------------------------------------------------

Chesterfield Financial joins Funder List

A -Accepts Broker Business | B -Requires Broker be Licensed | C -Sub-Broker Program
| D -"Private label Program" | E - Also "in house" salesmen
Name
In Business Since
Contact
Website
Leasing Association

Chesterfield Financial Corp.
1979
Kit Nowicki
Kit@cfclease.com
636-532-2827
www.cfclease.com
NEFA


$5k-100k plus

Y

N

N

Y

Y
To view the complete list, please click here.
-------------------------------------------------------------

Leasing 102
by Mr. Terry Winders, CLP
Commission plans in hard times (Part One)
A commission plan for both lending and leasing must consider the changing market for leasing services. Most leasing companies are changing their method to reach customers and to retain, or increase market share, they need a sales force that is very different than the order takers from the good times.
If a leasing company moves into a true sales environment to reach and develop a solid customer base then compensation needs to allow each salesperson to be paid based on performance. Margins are too narrow with current competition to pay for non-performance.
In the past few weeks I have called leasing companies, employment recruiters, and the equipment leasing industry trade associations to determine:

1. What is the current trend in leasing compensation?
2. What is the current middle market volume requirement for sales personnel?
3. What portion of gross, or net, income on a lease is tied to marketing costs?
4. What portion of the net income can be made available for sales compensation and what portion can be allocated to sales management?
5. What is the separation of compensation between different types and sizes of leases?
6. What are the deciding factors or requirements for commissions or salaries?
7. Are there differences based on territories or regions of the country?
8. Are the commission plans changing in leasing activities?
The following is a composite answer to these questions
1. The trend is moving towards matching sales cost to margins. This takes on many different forms. Narrowing margins, and stiffer competition for personnel in certain markets, has put pressure on the leasing company to review compensation plans. Many are currently under review to find a method to increase compensation without destroying current margins. This also puts a lot of pressure on defining costs and finding ways to reduce over all production costs.
2. Current volume requirements have been increasing because of the pressure on compensation. Average volume requirements for Middle Market Leases for the current year are twelve to twenty million. The reasons for the differences are sales experience, time on the job, or territory.
3. To control compensation expense most middle market leasing company and leasing activities are using 1% to 1.6% of gross earnings on each transaction or no more than 15% of gross, or 30% of net, of the first year's earnings. The problem is how to allocate these moneys. The programs I discovered varied from individual compensation (salary) plus bonus to commission only and some salary with a subjective bonus program.
4. Sales management continues to be more salary driven with subjective bonus based on volumes than directly tied to margins or growth. This was the most discussed subject with the most concern for changes.
5. Separation of lease types for compensation seems to be limited to the capability of the accounting system or the pricing, structuring systems. Without good systems many are suffering from lumping performance to volume or a difficult cost system because of poor systems.
6. Deciding between salaries, commissions, and bonuses seems to be based on current shortages of personnel because new hires seem to be hired outside the system with special requirements and current performers are requesting higher commissions.
7. Different regions are for the most part handled by differences in salary. Few have recognized differences in territory due to a customer base, but instead assume a different cost of living as an excuse for salary differences.
8. Compensation plans are constantly changing because everyone is searching for new methods to control marketing and sales costs.

While I think competition, for outside sales, places a lot of pressure on compensation programs and, therefore, it must be competitive, it must also represent the correct proportion of margins, and if it exceeds the allowable amount, then management must seek other markets or find a way to reduce other costs.
The most compelling trend that I discovered was the increase in the ratio of compensation to profit. Regardless of how the profit was determined it has been decreasing in the last few years and therefore compensation was increasing as a percentage of that very profit. For this reason the ratio of fixed salaries to commissions or bonuses has moved from high salaries and low commissions to low salaries and high commissions. This keeps total compensation, as a percentage, in line with lowering margins.
The method of determining profit margin varies from leasing company to leasing company because of product mix and leasing companies' internal bookkeeping capabilities. However it is clear that the leasing companies that are maintaining the best return on equity from leasing activities have moved to a program of making compensation a percentage of net margin or a spread over cost of funds.
The difficulty of some of the compensation programs that tried to tie each deal to a return on equity or a return on assets employed a list of costs such as origination expense (cost of operations), risk charge, management expense, booking expense, risk factor etc. Most of these expenses were fixed based on the last year's actual costs. The programs were so cumbersome and I believe inaccurate that at the end of the year they did not appear to accomplish the actual requirement of a proper cost against the actual return.
No compensation study is complete with out polling a broad range of sales personnel, including your outside sales people, to determine their reaction to different plans. Most outside sales personnel are interested in compensation that correctly pays them if they perform but most are also interested in some form of protection for the current bad economic times. I contacted many successful lease sales people from the middle market to determine their thoughts on the development of a compensation program. I found so many concerns about how they were treated when they submitted transactions that it was hard to keep them on tract about compensation plans. They thought the organization was almost as important as the pay. However their collective thoughts on compensation are:
1. Most prefer some type of minimum monthly compensation
2. They want a share of additional yield
3. They would like an expense budget with some controls or incentives
4. A variable compensation based on some definable standard of money cost
5. No barriers, pay caps, and better market delineation
6. Rates consistent with risk
7. Competitive rates
8. Different commission structure for different markets
9. Part of the extra income at termination
10. Commissions paid faster

The best compensation program is one that matches real costs to net margin so as to keep the percentage of sales cost in direct proportion to mark up over money costs. Real money cost has so many variables that you must pick a constant such as US Treasuries or in the case of foreign owned banks, a cost of money on a fixed basis that changes with some regularity to reflect actual changes in market conditions. One thing is very clear however and that is that sales cost must be tied to a percentage of margin that is controlled based on profits. If compensation is based on a perceived cost, to retain good sales personnel, then either the leasing company is in the wrong market or is selling the wrong product. The compensation plans in the market today have profit margins and methods ranging from:
1. Return on equity method
2. Return on assets method
3. Gross margin method
4. Net margin method
5. Volume and spread method
6. Minimum volume, expenses, and percentage of margin method
7. Package, or exclusive broker method
I believe that all these methods that are currently in place seem to be trying to, or are, progressing towards compensation that is directly connected to margins. They need to be easily determined and easily quantifiable. Margins can be determined if a definable cost of money is used; however, problems surface when trying to introduce variable selling costs to the mix.
Mr. Terry Winders, CLP, has been a teacher, consultant, expert witness for the leasing industry for thirty years and can be reached at leaseconsulting@msn.com or 502-327-8666.
He invites your questions and queries.
Previous #102 Columns:
http://www.leasingnews.org/Conscious-Top%20Stories/Leasing_102/Index.htm
-------------------------------------------------------------

Leasing News Top Stories---March 9-March 13
Here are the top ten stories opened by readers:
(1) Alert—IFC Credit, Morton Grove, Illinois
http://www.leasingnews.org/archives/March%202009/03-20-09.htm#alert
(2) Paul A. Larkins resigns from Key Finance
http://www.leasingnews.org/archives/March%202009/03-18-09.htm#resign
(3) Bonus Depreciation Lowers Lease Rates
http://www.leasingnews.org/archives/March%202009/03-16-09.htm#bonus
(4) Changes at US Bank Leasing Division
http://www.leasingnews.org/archives/March%202009/03-20-09.htm#usbank
(5) Pentech Financial, Campbell, California
http://www.leasingnews.org/archives/March%202009/03-20-09.htm#pentech
(6) IFC Credit-Pioneer Leasing Up-Date
by Christopher Menkin
http://www.leasingnews.org/archives/March%202009/03-18-09.htm#ifc
(7) Leasing 102 by Mr. Terry Winders, CLP
Eight Steps to a Strong Marketing Plan
http://www.leasingnews.org/archives/March%202009/03-16-09.htm#102
(8) Operation Lease Fleece: Up-Date
http://www.leasingnews.org/archives/March%202009/03-18-09.htm#update
(9) Unlocking Credit for Small Businesses Fact Sheet
http://www.treas.gov/press/releases/tg58.htm
(10) Over 20 Creditors join Wildwood Involuntary BK filing
http://www.leasingnews.org/archives/March%202009/03-20-09.htm#over
-------------------------------------------------------------

Bank Beat--Three Banks Fail/Georgia has 8
by Christopher Menkin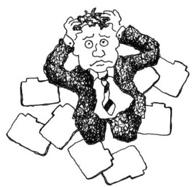 The FDIC revised their year-end report and announced on Friday the U.S. bank industry posted a net loss of $32.1 billion in the fourth quarter of 2008. This is a $5.9 billion increase from their earlier report of $26.2 billion. It should be noted that overall banks more than doubled their loss provisions in the fourth quarter compared to the previous year, from $32.1billion in 2007 to $69.4 billion in 2008.
Major changes at Citigroup: Press releases are touting the appointment of Edward "Ned" Kelly III as the new CFO. He was head of global banking, and in 2007 negotiated the sale of Mercantile to Pittsburgh-based PNC for $6 billion. He then served briefly as vice chairman at PNC Financial, joined Caryle, then to Citi in February, 2008. The bank in the meantime nominated four new board members, including former U.S. Bancorp CEO Jerry Grundhofer. In January, the bank named former Time Warner Inc. CEO Richard Parsons to replace Win Bischoff as chairman. Longtime board member Robert Rubin also announced that he won't stand for re-election.
It was very interested to learn on Sunday's "Meet the Press,"
New York City Mayor Mike Bloomberg stating one of the main
reasons US Treasury Secretary Timothy Geithner is having so
much trouble filling position is none of the bankers, Wall Street
executives, and others in the financial community want to go
through the Congressional appointment hearings, exposing
what they have, more importantly, having their families
and history dragged through the "tell all" media. In addition,
the job is also a "meat grinder," as look at all the heat Geithner
is getting and he hasn't even been on the job more than 60 days!
Colorado National Bank, Colorado Springs, Colorado, became the 19th bank to fail this year, closed Friday by the Office of the Comptroller of the Currency, and the FDIC arranged with Herring Bank, Amarillo, Texas, to assume all of the deposits of Colorado National. The four offices of Colorado National reopened as branches of Herring Bank on Saturday.
As of December 31, 2008, Colorado National had total assets of $123.5 million and total deposits of $82.7 million. In addition to assuming all of the deposits of the failed bank, Herring Bank agreed to purchase approximately $117.3 million in assets at a discount of $4.2 million, and pay a discount of 1.27% percent on deposits. The FDIC will retain the remaining assets for later disposition.
The FDIC and Herring Bank entered into a loss-share transaction. The FDIC will share 80/20 percent in the losses with Herring Bank on approximately $62 million in assets covered under the agreement. The FDIC estimates that the cost to the Deposit Insurance Fund will be $9 million.
http://www.fdic.gov/news/news/press/2009/pr09045.html

FirstCity Bank of Stockbridge, Georgia became the 18th bank to fail this year, and the eighth bank to fail in the last year period in Georgia.* The FDIC estimates that the cost to the Deposit Insurance Fund will be $100 million. The Federal Deposit Insurance Corp said FirstCity Bank had $297 million in assets and $278 million in deposits as of March 18. The failure is expected to cost the FDIC deposit insurance fund about $100 million. At the time of closing, FirstCity had about $778,000 in deposits that exceeded the insurance limits. The FDIC said that estimated amount is likely to change once it gets additional information from customers.
http://www.fdic.gov/news/news/press/2009/pr09044.html
Teambank, National Association, Paola, Kansas became the 20th bank to fail this year
( 25 banks failed in 2008).Great Southern Bank, Springfield, Missouri, assumed all of the deposits of Teambank, as arranged by the FDIC, and 17 branches opened on Saturday as Great Southern Bank.
As of December 31, 2008, Teambank had total assets of $669.8 million and total deposits of $492.8 million. Great Southern will assume $474 million in deposits and the FDIC will pay out $18.8 million directly to the broker. In addition to assuming all of the deposits of the failed bank, Great Southern Bank agreed to purchase approximately $656.5 million in assets at a discount of $100 million, and pay a 1 percent premium on deposits.
http://www.fdic.gov/news/news/press/2009/pr09046.html
*
FirstCity Bank, Stockbridge, GA March 20, 2009
Freedom Bank of Georgia, Commerce, GA March 6, 2009
FirstBank Financial Services, McDonough, GA February 6, 2009
Haven Trust Bank, Duluth, GA December 12, 2008
First Georgia Community Bank, Jackson, GA December 5, 2008
The Community Bank, Loganville, GA November 21, 2008
Alpha Bank & Trust, Alpharetta, GA October 24, 2008
Integrity Bank, Alpharetta, GA August 29, 2008
List of Bank Failures:
http://www.fdic.gov/bank/individual/failed/banklist.html
--------------------------------------------------------------

Leasing Industry Help Wanted
Credit Management/Funding Operations

Vice President
Credit Manager/Funding Operations
Hands-on, professional and personable senior management team member to work with small ticket leases from the third party broker marketplace. Click here for more information.
About the company: Founded in 1982, we originate all of our leases through an independent network of lease brokers


Credit Syndicator / Funding Specialist

Credit Syndicator
Full time opening for the right team player with heavy structured transaction experience. Click here for description.
Funding Specialist
Full time opening for the right team player with heavy structured transaction experience. Click here for description.
sales

Experienced Sales Person
Orange County, California
Commission 40-65%, full back office, Marketing Tools, vendor programs, credit analyst available.


Barbara Griffith 714-573-9804
About the Company: Southern California Leasing: Professional, Reputable, 17 year winning track record.



Sales
San Clemente, California
The iFinancial Group is looking for highly motivated individuals with experience originating equipment lease transactions . We offer a relaxed work environment, provide leads and offer above industry standard commission. Call Todd Clark 888-852-5155 x223
email: tclark@ifinancialgroup.com
Ten years providing financing nationwide



"Senior Leasing/Commercial Account Executives
Proven history of closed deals & an established book of business?
Want superior support & great income opportunity?
Email resume to deanc@capnetusa.com
About the Company: CapNet Financial Services, Inc has been a leader in direct lease originations for 10 years. Our mission is to provide American business with fast, innovative, financing solutions to grow their companies and exceed their goals."




Burbank, California
Sales
Experienced salesperson for well-established/experienced company, very active in leasing industry, nationwide.
Call Jeff Rudin (888) 44QUAIL x14 or email : jrudin@quailcap.com
About the company: Quail Equipment Leasing 17 years in business with the ability to develop specialized programs for vendors and unique industries: $10K to $24MM.




VENDOR SALES SPECIALISTS
LEASING SALES PROFESSIONALS
Like selling vendor programs and large transactions?
Enjoy international financing programs?
Prefer the advantages of a commission only environment with the security of health and welfare benefits?
CLICK HERE to find out how to have fun again.
Please see our Job Wanted section for possible new employees.
-------------------------------------------------------------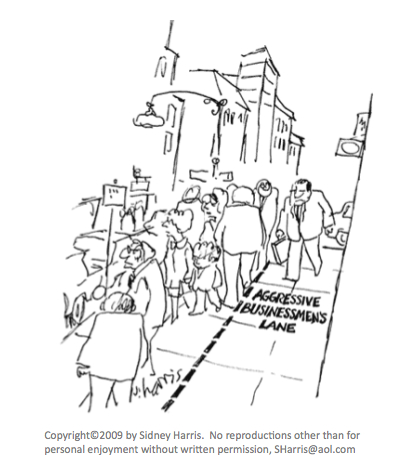 -------------------------------------------------------------

Microsoft Explorer 8 Fast, but…
by Christopher Menkin

Microsoft labels it the final version of its latest Explorer browser, Number 8, and released it late last week. The beta version had some problems, which many so far appear to be cleared up.
The new version is very fast, perhaps as fast as the latest Mozilla Firefox and Opera browser versions. Apple's Safari is pretty good, too, entering the Microsoft application arena last year.
At the end of 2008, Microsoft had dropped to 78 percent of the browser market for business, according to Netapplications.com, down from its hold of 81%. Firefox had 18%, Google who introduced Chrome browser in September, had two percent. It evidently is aimed at the telephone marketplace.
While Explorer 8 is fast, it still is not compatible with many web sites.
It means you may be able to open them, but not all, and some the window is so large, you only see half of the page. When I opened Constant Contact, I thought it was my font or display settings. A on line chat told me Constant Contact was not compatible with Explorer 8 and advised to go back to Explorer 7. I also found it was not compatible with Opera or Safari, although it works
in Firefox…but you can't put an icon on your desktop to Firefox unless you make Firefox your "default" browser. You can save it in favorites.
(I how the new Window's solves the XP and Vista ICON creation problems, too.)
Spam Arrest also does not work in Explorer 8, nor in Firefox, but it does work in Opera.
Again, in favorites.
There are other compatibility issues, discovered only in the last few days. Most likely there are others. To sum this up: Explorer 8 is very fast, and has other features that I am learning, but if I find the issue of ease of use, meaning not having an icon to click on my desktop, I may go back to Explorer 7.
So my observation: I think Explorer 8 is still in beta.
Anyone with other reactions or comments, please contact:
kitmenkin@leasingnews.org
Computer Tips:
http://www.leasingnews.org/Conscious-Top%20Stories/Computer_Tips.htm
---------------------------------------------------------------------

Leasing Association Conferences Early Bird Expiring/Expired
April 4-7
National Equipment Finance Association
2009 Spring Education Conference
Hilton Inn
Orlando , Florida
www.nefassociation.com
Registration:
https://m360.nefassociation.org/event.aspx?eventID=5289
-----------------------------------------------------
April 22-23
Equipment Leasing and Finance Association
National Funding Exhibition
Fairmont Hotel, Chicago, Illinois
www.elfaonline.org
Attendees/Exhibitors/registration
http://www.elfaonline.org/pub/events/2009/NFE/index.cfm#att
Brochure:
http://www.elfaonline.org/PDFs/EventBrochs/FUND09_Brochure.pdf
------------------------------------------------------
April 30-May 2, 2009
NAELB Annual Conference
Red Rock Casino, Resort and Spa
Las Vegas, NV
www.NAELB.org
Early-Bird Registration Deadline is March 24, 2009
Hotel Deadline is March 24, 2009
Brochure:
http://www.naelb.org/associations/2004/files/AC2009%20registration%20brochure%20FINAL-revised%202-6-09.pdf
Paul Menzel, CLP, first recipient of the Leasing News Person of the Year Award, 2005, will present Robert Teichman, CLP, the 2008 Award at the Las Vegas National Association of Equipment Leasing Broker Conference Business Conference Luncheon on May 1st, Las Vegas , Nevada
------------------------------------------------------------
May 6-8, 2009
Association of Governmental Leasing and Finance (AGLF)
and Equipment Leasing and Finance Association Join Conference
Brown Palace Hotel
Denver , Colorado
Event Agenda:
http://www.aglf.org/spring2009.html
Registeration form:
http://www.aglf.org/09_Spring_Conference_Registration_Form.pdf
(fax form to (856) 423-3420).
------------------------------------------------------------
September 24-27, 2009
National Equipment Finance Association
2009 Fall Conference and Exposition
Monterey , California
www.nefassociation.com
--------------------------------------------------------------
October 18th-20th
Equipment Leasing and Finance Association
48th Annual Convention
Manchester Grand Hyatt
San Diego, CA
www.elfaonline.org
-------------------------------------------------------------
November 9, 2009
National Equipment Finance Association
2009 Super Regional Conference
Newark, New Jersey
www.nefassociation.com
-------------------------------------------------------------------
To view Leasing Association Events-Meetings Open to All, please click here.
-------------------------------------------------------------

Poem by Barry S. Marks, Esq. ---Window
Window
- for Lauren
I want a window to take me outside.
I want to live out there, in the world.
I want to see a better place.
I want a window to take me
outside.
There is too much stuff
in here.
Too much SameO.
SameO sadness.
SameO memories.
SameO fears.
And when I try to fix it myself
SameO me and my mistakes.
I want a window to take
me outside.
There are times when it should be
all about Me.
But who am I without
those I love, the ones who love me?
I want a window
to take me outside
so I can live in the world.
With the people I love.
So I can see them clearly
and see myself with them.
Soon
I will be ready for a door.
© 2008 Barry S. Marks, From Einstein at the Odeon Café by the Big Table Poets. Available @ barry@leaselawyer.com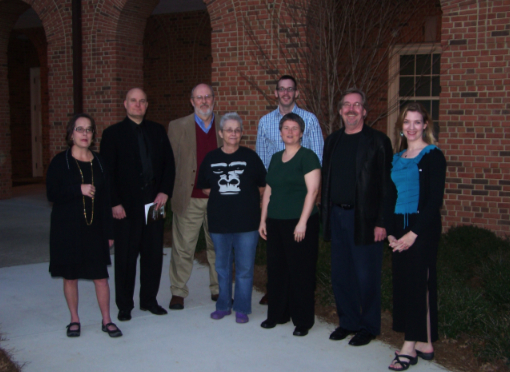 ("Big Table Poets," Barry second from left.)
#### Press Release ##############################

Classified ads—Back Office
Leasing Industry Outsourcing
(Providing Services and Products)
Back Office: Atlanta, GA
Let Tax Partners handle your sales and use tax compliance duties w/less risk and cost than in-house. Largest tax compliance firm
in US
E-mail:sales@taxpartners.com
Backoffice: Dallas, TX
Property Tax and sales and use tax administration services performance is guaranteed and we will save you time and money or our service is free.
E-mail: info@osgsolutions.com
Back Office: Laughlin, NV
20 years experience on funder/broker sides. Looking for a relationship where I act as credit shop for smaller brokers when financial statements are involved.
E-mail:batarista@laughlin.net

Backoffice: New Rochelle, NY
Proactive management/administration of commercial/consumer vehicle lease/finance portfolios covering insurance, titles,
registrations, sales/property taxes, tickets, collections, accounting, vehicle disposition. Since 1975
E-mail: Barrett@BarrettCapital.com
Back Office: Northbrook, IL
Our staff of CPA's and lease professionals can handle any or all portfolio responsibilities incl. portfolio mgmt, invoicing, sales/property/income tax, accounting, etc.
800-826-7070
E-mail: ngeary@ecsfinancial.com
Back Office: San Rafael, CA
We can run your back office from origination to final payoff. 30 years experience in commercial equipment lease and loan portfolio management.
E-mail:gmartinez@phxa.com
Back Office - Portland, OR
Keep more of your hard-earned commissions! Middle-Market, Small-Ticket for brokers, nationwide, 20+years experience, negotiable splits. Contact us for more information at (888)745-9481 or
bev@alliedpacific.net

Back Office -Portland
Portfolio Financial Servicing Company is a leading provider of private label primary and backup servicing for lease and loan contracts. 800-547-4905
sales@pfsc.com

Back Office: National Property Tax Compliance Services to the leasing industry. Over 60-years experience and fifty Lessors as clients. References and free quotes available,
(216) 658-5618,
E-mail gary@avptc.com
All "Outsourcing" Classified ads
(advertisers are both requested and responsible to keep their free ads up to date):
http://www.leasingnews.org/Classified/Outsourcing/Outsourcing.htm
How to Post a free "Outsourcing" classified ad:
http://www.leasingnews.org/Classified/Outsourcing/Outsourcing-post.htm
#### Press Release ##############################

ELFA Commends Expansion of TALF to Equipment Leases and Loans
The ELFA commends the Federal Reserve Board's announcement today that the Term Asset Backed Securities Loan Facility (TALF) will be expanded to include asset backed securities (ABS) backed by loans and leases relating to business equipment. This new category will be eligible for the April funding of the TALF.
"Since November 2008, the ELFA has called on the Federal Reserve and the Treasury Department to expand TALF to include ABS backed by equipment loans and leases as eligible collateral under the program. This step will help provide much needed liquidity to the secondary market for equipment finance assets while unlocking the equipment finance ABS market," said ELFA President Kenneth E. Bentsen, Jr.
The ELFA looks forward to the March 24 announcement of additional details for the April funding of TALF.
About the ELFA
The Equipment Leasing and Finance Association (ELFA) is the trade association that represents companies in the $650 billion equipment finance sector, which includes financial services companies and manufacturers engaged in financing capital goods. ELFA members are the driving force behind the growth in the commercial equipment finance market and contribute to capital formation in the U.S. and abroad. Its over 700 members include independent and captive leasing and finance companies, banks, financial services corporations, broker/packagers and investment banks, as well as manufacturers and service providers.
#### Press Release ##############################
---------------------------------------------------------------------

News Briefs----
Official: AIG paid $53M more in bonuses than thought
http://www.usatoday.com/money/industries/health/2009-03-21-aig-bonuses_N.htm
Sweden Says No to Saving Saab, a National Icon
http://www.nytimes.com/2009/03/23/world/europe/23saab.html?_r=1&hp=&adxnnl=1&adxnnlx
=1237781904-kvSPZYy67mg6XZpyFNVNGA
Aircraft Traders Are Nervous About Economy
http://www.aviationweek.com/aw/generic/story_generic.jsp?channel=awst&id=news/aw032
309p2.xml&headline=Aircraft%20Traders%20Are%20Nervous%20About%20Economic
%20Recovery
Top Three Banks oppose Limits on Bonuses
http://www.bloomberg.com/apps/news?pid=20601087&sid=aoFuYzx3UgNs&refer=home
---------------------------------------------------------------


You May have Missed---
How much stars on 'Dancing' get paid
http://tv.yahoo.com/blog/reality-shows-pay-with-resuscitated-careers--195
(Leasing News provides this ad "gratis" as a means
to help support the growth of Lease Police)
----------------------------------------------------------------

Sports Briefs----
Jordan cries at son's game
http://highschool.rivals.com/content.asp?SID=1185&CID=926973
Sharks reclaim NHL lead with win over Avs
http://www.examiner.com/a-1919694~Sharks_reclaim_NHL_lead_with_win_over_Avs.html
----------------------------------------------------------------


California Nuts Briefs---
California unemployment at 10.5 percent
http://www.upi.com/Business_News/2009/03/21/California_unemployment_at_105_percent/
UPI-75371237664264/
----------------------------------------------------------------


"Gimme that Wine"
Celebrity chef Bobby Flay teams with winery for recipe contest
http://blogs.orlandosentinel.com/features_food_blog/2009/03/celebrity-chef-bobby-flay-teams-with-winery-for-recipe-contest.html
Young Winemaking Talent, Jacob Kauffman, Dies At 34
http://www.winebusiness.com/news/?go=getArticle&dataid=63075
Antonio Banderas buys vineyard in Ribera del Duero
http://www.decanter.com/news/279037.html
NOVA SCOTIA to Boast 13 Wineries by 2010
http://travelvideo.tv/news/more.php?id=17039_0_1_0_M
Wine Prices by vintage
http://www.winezap.com
http://www.wine-searcher.com/
US/International Wine Events
http://www.localwineevents.com/
Winery Atlas
http://www.carterhouse.com/atlas/\
Leasing News Wine & Spirits Page
http://two.leasingnews.org/Recommendations/wnensprts.htm
The London International Vintners Exchange (Liv-ex) is an electronic exchange for fine wine.
http://www.liv-ex.com/
----------------------------------------------------------------

Today's Top Event in History
1964 IBM vastly underestimates System/360 demand. IBM told reporters that the company expected to install 5000 units of its new computer line, System/360, in the next five years. The company vastly overshot its goals, installing 25,000 by 1969. During the first two years of the new product line's production, the company could fill only about half of the nine thousand orders it received. The System/360 line was the first series of compatible computers: Previous computers were custom-built for each customer and required individual programming. The product line, which cost $5 billion to develop, fostered IBM's dominant position in the computer industry.
[headlines]
----------------------------------------------------------------

This Day in American History
1775- Anniversary of Patrick Henry's speech for arming the Virginia militia at St. Johns Church, Richmond, Virginia. He was addressing the second Virginia convention, and delivered his immortal speech against arbitrary British rule, "I know not what course others may take, but as for me, give me liberty or give me death." Ironically, history has made this the best known, but from a contemporary journal, his most famous remark at the time, the one most repeated, occurred when he uttered:
" Caeasar had his Brutus; Charles the first his Cromwell; and George the Third may profit by their example." He was then interrupted and accused of treason, where he responded, " If this is treason, make the most of it." The speech caused a sensation, being bolder than any speech given that year.
1839-"O.K." First Appearance in Print. "The Boston Morning Post" printed the first known "ok.k". It derived from a misspelling of "all correct"—"all korrect." Etymologist Allen Read doggedly tracked down the word's origin in the 1960's. "O.K" is now used in most languages.
1842 -- Congressman Joshua R. Giddings of Ohio is censured by the House of Representatives for introducing resolutions opposing slavery and the coastal slave trade. (The "Gag Rule," first adopted by a South- dominated Congress in 1836, and renewed at the beginning of each session thereafter, pledges every member not to mention the slavery issue on the floor of the House.)
1857-Fannie Farmer Cookbook standardizes measurements in cooking.
http://memory.loc.gov/ammem/today/mar23.html
1858- Eleazer A. Gardner of Philadelphia, Pennsylvania obtained a patent on an "improvement in tracks for city railways." The cable was housed in an underground tunnel with a series of pulleys inside. It was not until 1873 that the cable car began operation on the Clay Street Hill in San Francisco. It was the first cable car put into service anywhere in the world, on an improvement and new patent by Andrew Smith Hallidie for an "endless-wire rope way."
http://www.sfcablecar.com/history.html
1862-As General George McClellan began the Peninsular campaign to move on the Confederate capital of Richmond, Virginia, Confederate General Stonewall Jackson engaged a larger force of Union troops at Kernstown in the northern Shenandoah Valley of Virginia. Although he ultimately was forced to retreat, the Battle of Kernstown provided a diversion central to the South's military strategy. Fearing an attack on Washington, DC, northern troops were kept around Washington as part of its defense, leaving fewer troops available for the Peninsular campaign.
1864- George J. Dyke, the co-founder of Vancouver's first music school, was born in St. Blazey, England. In the 1890's, Dyke helped found a violin academy, which was a forerunner of the Vancouver Conservatory. Dyke died in Victoria in 1940.
1867-The second Reconstruction Act was passed over President Johnson's veto. It provided for the registration of all qualified votes, who were subsequently to decide on readmittance to the Union.
1868- University of California founded (Oakland CA)
http://www.berkeley.edu/about/history/
1872-"Emperor" Joshua A. Norton is often credited with the idea of bridging the bay between San Francisco and Oakland. His most famous decree­ March 23, 1872­which ordered construction of a bridge between Oakland Point and Goat Island, was apparently based upon concepts outlined in several newspaper articles during the early 1870s. Charles Crocker of the Central Pacific Railroad had earlier proposed a railroad bridge from Oakland to San Francisco via Goat Island.
1877- Mormon zealot John Doyle Lee was executed by a firing squad for masterminding the Mountain Meadows Massacre. In 1857, a wagon train of 127 Arkansas Methodist emigrants, bound for California, were killed by a party of Mormon settlers and Paiute Indians at Mountain Meadows (near Cedar ity), Utah.
http://www.pbs.org/weta/thewest/people/i_r/lee.htm
http://www.usu.edu/usupress/individl/johnlee.htm
http://www.lib.utah.edu/spc/mss/accn186/186.html
http://www.onlineutah.com/historylee.shtml
1889-President Harrison opens Oklahoma for colonization, creating the great Oklahoma land rush, which was fully out of control as
there was no local authority or representative of the federal government in charge. The date set was for April 22 and for white settlers only.
http://digital.library.okstate.edu/chronicles/v020/v020p218.html
http://www.multied.com/Bio/presidents/b_harrison.html
http://www.newadvent.org/cathen/11230c.htm
http://marti.rootsweb.com/land/oklands.html
1911-National Urban League founded.
http://www.britannica.com/blackhistory/micro/417/36.html
http://www.nul.org/about/mission.htm
1904-Birthday of actress Joan Crawford, born Lucille fay LaSueur at San Antoinio, TX. Crawford became a Hollywood star with her performance in Our Chancing Daughters. She won an Oscar in 1945 for her role in Mildred Pierce. Events of Crawford's life are chronicled in Mommie Dearest. Other films included The Women, Whatever Happened to Baby Jane? and Twelve miles out. I am confused about the actual dates, but I believe it was in 1947, my father Lawrence Menkin was brought to Hollywood to work on the "Possessed" movie. He had a number of photographs of Joan Crawford and he ( she also looked a lot like my mother.) He never said anything about her that I can remember, but he hated the Hollywood scene, the doctoring of the script, and after finishing whatever he was brought in for, was offered another film to work on, but wanted to go back to New York where he was much better known, and had an offer from Dr. Dumont to work on television shows with Bill Cadigan(sp?) for the new Dumont television channel, which he said was more exciting. He was born and raised in New York City. I can tell you he did not learn to drive until the early 1950's, so being in California without an ability to drive would certainly also be a deterrent, plus his family stayed in New York while he was working in Hollywood. By the way, Joan Crawford was nominated for an Oscar, but lost it to Loretta Young for "The Farmer's Daughter." She died at New York, NY, May 10, 1977.
http://www.famoustexans.com/joancrawford.htm
http://www.reelclassics.com/Actresses/Crawford/crawford.htm

1907 - San Francisco Mayor Eugene Schmitz reportedly is considering resigning as chief executive of the city on the condition that he is granted immunity from further prosecution and indictment by the grand jury. Scmitz is being kept in his house at Pierce and Vallejo streets and is constantly watched by details or detectives.
1912-Residents of Kansas City, Missouri began to dig out from a storm that dumped 25 inches for snow in 24 hours. This snowfall total was nearly twice that of any other storm of modern record in Kansas City before or since that time. A record 40 inches of snow fell during the month of March that year and the total of 67 inches for the winter season was also a record. Olathe, Kansas received 37 inches of snow in the storm establishing a single storm record for the state.
1913 - A vicious tornado hit the city of Omaha, NE. The tornado struck during the late afternoon on Easter Sunday, and in just twelve minutes cut a swath of total destruction five miles long and two blocks wide across the city killing 94 persons and causing 3.5 million dollars property damage.
1917--Pianist Johnny Guarnieri birthday
http://jagmusic-1.com/Bio.htm
http://entertainment.msn.com/artist/?artist=113789
http://soley.zodchiy.ru/J/Johnny_Guarnieri.html
1925-The trial of a teacher for violating a state ban on teaching the theory of evolution took place in July, 1925. John Thomas Scopes, a high school science teach in Dayton, TN, was convicted of breaking a law passed by the Tennessee legislature and signed this day in 1925 by Governor Austin Peay. It provided that " it shall be unlawful for any teacher in any of the universities, normal, and all other public schools of the state which are supported in whole or in party by the public school funds, of the state to teach any theory that denies the story of the Divine creation of man as taught in the Bible, and to teach instead that man has descended from a lower order of animals." Scopes was prosecuted by William Jennings Bryan and defended by Clarence Darrow. He was fined $100. The conviction was later overturned on technical grounds.
1926--Birthday of Martha Wright, singer who sang one part 1,080 times for the longest run ever recorded on the Broadway stage, but few remember her name because she succeeded Mary Martin as Nellie Forbisch in South Pacific.
http://en.wikipedia.org/wiki/Martha_Wright_(actress)
1932-Birthday of guitarist/harmonica player Louisiana Red (Iverson Minter,)
born Vicksburg, MS
http://www.eharmonica.net/iverson%20minter.htm
http://www.oldies.com/artist/biography.cfm/id_339.html
1938-Birthday of vibes player Dave Pike Detroit MI
http://www.ubiquityrecords.com/dave_pike.html
http://www.fantasyjazz.com/catalog/pike_d_cat.html
http://www.hipwax.com/music/patch/vibes_dp.html
1944-Woody Herman waxes homogenized protest "Milkman Keep Those Bottles Quiet."This day in 1987 he makes his last appearance with the Herd, Grand Meadow, Minnesota.
1945--CARTER, EDWARD A., JR. Medal of Honor
Rank: Staff Sergeant. Citation: For extraordinary heroism in action on 23 March 1945, near Speyer, Germany. When the tank on which he was riding received heavy bazooka and small arms fire, Sergeant Carter voluntarily attempted to lead a three-man group across an open field. Within a short time, two of his men were killed and the third seriously wounded. Continuing on alone, he was wounded five times and finally forced to take cover. As eight enemy riflemen attempted to capture him, Sergeant Carter killed six of them and captured the remaining two. He then crossed the field using as a shield his two prisoners from which he obtained valuable information concerning the disposition of enemy troops. Staff Sergeant Carter's extraordinary heroism was an inspiration to the officers and men of the Seventh Army Infantry Company Number 1 (Provisional) and exemplifies the highest traditions of the Armed Forces.
1946---Top Hits
Oh, What It Seemed to Be - The Frankie Carle Orchestra (vocal: Marjorie Hughes)
Personality - Johnny Mercer
Day by Day - Frank Sinatra
Guitar Polka - Al Dexter
1950- "Beat the Clock" premiered on television. On this game show from the team of Mark Goodson and Bill Todman, couples performed stunts within a specified time period (usually under 60 seconds) with the winners being given a chance to try a special stunt to win a great prize. Special stunts were very difficult, and the same one was attempted every week until a couple got it right. In 1952, James Dean got his first TV job testing stunts and warming up the audience. Bud Collier was the host, assisted by Roxanne (real name Dolores Rosedale). A 1969 syndicated version hosted by Jack Narz and then by Gene Wood had celebrities to help the contestants. A 1979 revival was hosted by Monty Hall.
1952-Bill Mosienko of the Chicago Blackhawks set an NHL record by scoring three goals in 21 seconds in a game against the New York Rangers. Mosienko scored at 6:09, 6:30 and 6:30 of the third period against goalie Lorne Anderson. Chicago Won 7-6.
1954—Top Hits
Make Love to Me! - Jo Stafford
Cross Over the Bridge - Patti Page
Wanted - Perry Como
Slowly - Webb Pierce
1962---Top Hits
Hey! Baby - Bruce Channel
Midnight in Moscow - Kenny Ball & His Jazzmen
Don't Break the Heart that Loves You - Connie Francis
That's My Pa - Sheb Wooley
1963- the Beatles' first LP, "Please, Please Me," was released in Britain. The album included the title song, which had topped the British chart a month earlier. The LP, with the exception of the title song, was recorded in one 13-hour session on February 11th. Other hits included in the Beatles' first album included "Love Me Do," "I Saw Her Standing There," "Do You Want To Know a Secret?" and "Twist and Shout."
1963- The Beach Boys release "Surfin U.S.A."
1964 IBM vastly underestimates System/360 demand. IBM told reporters that the company expected to install 5000 units of its new computer line, System/360, in the next five years. The company vastly overshot its goals, installing 25,000 by 1969. During the first two years of the new product line's production, the company could fill only about half of the nine thousand orders it received. The System/360 line was the first series of compatible computers: Previous computers were custom-built for each customer and required individual programming. The product line, which cost $5 billion to develop, fostered IBM's dominant position in the computer industry.
1964--Elvis Presley received his final discharge from the US Army Reserve. He had left active duty in February, 1960.
1965 - Astronaut John Young became the first person to eat a corned beef sandwich in space. Young snuck the sandwich on board to supplement his meals of dehydrated foods, including powdered fruit juice.
1970---Top Hits
Bridge Over Troubled Water - Simon & Garfunkel
The Rapper - The Jaggerz
Give Me Just a Little More Time - Chairmen of the Board
The Fightin' Side of Me - Merle Haggard
1971--FITZMAURICE, MICHAEL JOHN Medal of Honor
Rank and organization: Specialist Fourth Class, U.S. Army, Troop D, 2d Squadron, 17th Cavalry, 101st Airborne Division. Place and date: Khe Sanh, Republic of Vietnam, 23 March 1971. Entered service at: Jamestown, N. Dak. Born: 9 March 1950, Jamestown, N. Dak . Citation: For conspicuous gallantry and intrepidity in action at the risk of his life above and beyond the call of duty. Sp4c. Fitzmaurice, 3d Platoon, Troop D, distinguished himself at Khe Sanh. Sp4c. Fitzmaurice and 3 fellow soldiers were occupying a bunker when a company of North Vietnamese sappers infiltrated the area. At the onset of the attack Sp4c. Fitzmaurice observed 3 explosive charges which had been thrown into the bunker by the enemy. Realizing the imminent danger to his comrades, and with complete disregard for his personal safety, he hurled 2 of the charges out of the bunker. He then threw his flak vest and himself over the remaining charge. By this courageous act he absorbed the blast and shielded his fellow-soldiers. Although suffering from serious multiple wounds and partial loss of sight, he charged out of the bunker, and engaged the enemy until his rifle was damaged by the blast of an enemy hand grenade. While in search of another weapon, Sp4c. Fitzmaurice encountered and overcame an enemy sapper in hand-to-hand combat. Having obtained another weapon, he returned to his original fighting position and inflicted additional casualties on the attacking enemy. Although seriously wounded, Sp4c. Fitzmaurice refused to be medically evacuated, preferring to remain at his post. Sp4c. Fitzmaurice's extraordinary heroism in action at the risk of his life contributed significantly to the successful defense of the position and resulted in saving the lives of a number of his fellow soldiers. These acts of heroism go above and beyond the call of duty, are in keeping with the highest traditions of the military service, and reflect great credit on Sp4c. Fitzmaurice and the U.S. Army.
1973 - "Concentration", the longest-running game show in television, starring Hugh Downs, came to an end after 15 years on NBC. A syndicated version without Downs aired, but did not last long.
1973-Jason Kidd, basketball player, born San Francisco, CA.
1973--"Derek and the Dominos in Concert," the two record set released well over a year after the short-lived group's break-up, goes gold.
1974 - Cher hit the top of the music charts when "Dark Lady" reached the #1 for a one-week stay. Other artists sharing the spotlight during that time included: Terry Jacks, John Denver, Blue Swede, Elton John and MFSB.
1974-Cher enjoys her third, solo, US number one hit with "Dark Lady".
1975- San Francisco's Kezar Stadium is the site for a Bill Graham-run benefit show called SNACK (Students Need Athletics, Culture and Kicks). The Show features the Tower of Power, the Grateful Dead, Jefferson Starship, Joan Baez, Graham Central Station, Neil Young and special guest Bob Dylan. It's to raise money for the San Francisco school system which recently canceled most sports and after-hour activities because of a $3-million budget deficit. Almost $200,00 is raised, but it's really not needed because the day before the event, an announcement is made that through a financial adjustment $2.1 million has been "found."
1977 - No. 1 Billboard hit: ``Rich Girl,'' Daryl Hall & John Oates. Hall and Oates met in 1969 in a service elevator while trying to escape a fight between rival gangs at a record hop in Philadelphia's Adelphi Ballroom.
1978---Top Hits
Night Fever - Bee Gees
Stayin' Alive - Bee Gees
Lay Down Sally - Eric Clapton
Mamas Don't Let Your Babies Grow Up to Be Cowboys - Waylon & Willie
1981 - No. 1 Billboard hit: ``Rapture,'' Blondie. The song is the first rap song to reach No. 1.
1983- Barney Clark died after living almost 112 days with an artificial heart. The heart, made of polyurethane plastic and aluminum, was implanted in Clark at the University of Utah Medical Center, Salt Lake City, Dec 2, 1982. Clark was the first person ever to receive a permanent artificial heart. Born at Provo, UT, Jan 21, 1921, Clark was 62 when he died.
1983 - No. 1 Billboard hit: ``Billie Jean,'' Michael Jackson. The song is the first No. 1 single from ``Thriller,'' the best-selling album of all time.
1983--In his "Star Wars" speech, Pres. Ronald Reagan proposes a space-based system to blast incoming missiles out of the sky -- just like the 1940 film "Murder in the Air," whose hero, Secret Service Agent Brass Bancroft (played by Ronald Reagan!), gets involved with the "Inertia Projector," a death ray that can zap planes.
1985-Billy Joel marries Christy Brinkley on a boat moored alongside the Statue Of Liberty.
1985-Former Credence Clearwater Revival front man John Fogerty went to #1 on the US album chart with "Centerfield".
1985 - Musician, Billy Joel married model, Christie Brinkley in a private ceremony held in New York City. They announced in April 1994 that they had separated.
1986---Top Hits
These Dreams - Heart
Secret Lovers - Atlantic Starr
Rock Me Amadeus - Falco
What's a Memory like You (Doing in a Love like This) - John Schneider
1987- A 3 day snowstorm commenced over the central Plains. It left amounts exceeding one foot in a south to north band from the Texas Panhandle to South Dakota. Blizzard conditions prevailed with winds gusting to 78 mph at Dodge City, Kansas and Altus, Oklahoma. Pampa, Texas was buried under 20 inches of snow, the worst in the area in at least 70 years. 24 inches of snow was recorded at Neligh, Nebraska.
1987-"The Bold and the Beautiful" premiered on TV. A continuing daytime serial created by William Bell and Lee Phillip Bell to be "young and hip." It is set in the fashion industry of Los Angeles with two central families, the Logans and the Forresters. The cast has included, as the Forresters: John McCook, Susan Flannery, Clayton Norcross, Jeff Trachta, Ronn Moss, Teri Ann Linn, Colleen Dion and as the Logans: Robert Pine, Judith Baldwin, Nancy Burnett, Nancy Sloan, Carrie Mitchum (granddaughter of Robert), Ethan Wayne (son of John), Brian Patrick Clarke, Katherine Kelly Lang and Lesley Woods. Other cast members include Jeff Conaway, Tippi Hedren and Hunter Tylo.
1989-After 33 years, 59 year-old Dick Clark retired from hosting the television program, "American Bandstand."
1990 - An upper level storm system produced heavy snow in the Lower Missouri Valley. Snowfall totals ranged up to nine inches at Kansas City MO, with eight inches reported at Falls City NE, Columbia MO and Saint Louis MO. Thunderstorms produced heavy snow in the Kansas City area during the evening rush hour.
1991-Elton John joins George Michael onstage at London's Wembley Arena for a duet on the 1974 hit "Don't Let The Sun Go Down On Me". The 'live' version will be released as a single and top the charts on both sides of the Atlantic next December. Michael will donate $500,000 from the royalties to various charities.
1991- WLAF Makes its Debut: The World League of American Football, part of a marketing attempt by the National Football League to extend the game's popularity in Europe, made its début as the London Monarchs defeated the Frankfurt Galaxy 24-11.
1993- during a surprise concert in Red Bank, New Jersey, Bruce Springsteen ripped off his shirt and offered a version of Billy Ray Cyrus's "Achy Breaky Heart." Springsteen told his audience that it was a "damn good" tune. The surprise show, which benefited a local theatre and a food bank, was a warm-up for a European tour.
1985-Billy Joel marries Christy Brinkley in New York. They would divorce in 1994.
He would brag about the marriage in every concert I attended, until the divorce, of course. He did wrote some pretty good songs for her, but evidently it was not enough.
1998 - The movie, "Titanic", won a record-tying 11 Oscars at the 70th Annual Academy Awards (tying the number of awards won by "Ben-Hur" in 1959). Comedian/actor Billy Crystal kept the crowd at the Shrine Auditorium, Los Angeles, and the millions watching on TV, in stitches as "Titanic" (James Cameron, Jon Landau, producers) won Best Picture; Best Director (James Cameron); Best Cinematography (Russell Carpenter); Best Art Direction-Set Decoration (Peter Lamont [art director], Michael Ford [set decorator]); Best Costume Design (Deborah Lynn Scott); Best Sound (Gary Rydstrom, Tom Johnson, Gary Summers, Mark Ulano); Best Film Editing (Conrad Buff IV, James Cameron, Richard A. Harris); Best Effects/Sound Effects Editing (Tom Bellfort, Christopher Boyes); Best Effects/Visual Effects (Robert Legato, Mark A. Lasoff, Thomas L. Fisher, Michael Kanfer); Best Music/Original Dramatic Score (James Horner); and Best Music/Song (James Horner [music] and Will Jennings [lyrics] for "My Heart Will Go On", performed by Céline Dion). Jack Nicholson and Helen Hunt took top acting honors as the misanthropic writer and the waitress who softens his heart in "As Good as it Gets". The Best Supporting Actor Oscar went to Robin Williams for "Good Will Hunting" and Best Supporting Actress was Kim Basinger for her "L.A. Confidential" part (Lynn Bracken: "Merry Christmas to you, officer.")
www.infoplea
http://ww se.com/ipa/A0748303.html
1998-The National Football League awarded an expansion franchise to the City of Cleveland. The team, to be called the Browns, as was Cleveland's former team, now the Baltimore Ravens.
2004 - An album Paul Simon recorded in 1965 that has never saw the light of day in America gets its first official release there. "The Paul Simon Songbook," previously only available as an import and long out-of-print even in that form, is released via Columbia/Legacy. The original 12-track album was recorded in the wake of the lukewarm response afforded Simon & Garfunkel's 1964 debut, "Wednesday Morning 3 A.M."

NCAA Basketball Champions This Date

1948 Kentucky
1957 North Carolina
1963 Loyola (L.)
1968 UCLA
--------------------------------------------------------------

Spring Poem

The March wind roars
Like a lion in the sky,
And makes us shiver
As he passes by.
When winds are soft,
And the days are warm and clear,
Just like a gentle lamb,
Then spring is here.
- Author Unknown
--------------------------------------------------------------

SuDoku
The object is to insert the numbers in the boxes to satisfy only one condition: each row, column and 3x3 box must contain the digits 1 through 9 exactly once. What could be simpler?
http://leasingnews.org/Soduku/soduko-main.htm
--------------------------------------------------------------

Daily Puzzle
How to play:
http://www.setgame.com/set/puzzle_frame.htm
Refresh for current date:
http://www.setgame.com/set/puzzle_frame.htm
--------------------------------------------------------------


http://www.gasbuddy.com/
http://www.gasbuddy.com/GB_Map_Gas_Prices.aspx
http://www.gasbuddy.com/GB_Mobile_Instructions.aspx
--------------------------------------------------------------

Weather
See USA map, click to specific area, no commercials
--------------------------------------------------------------

Traffic Live---
Real Time Traffic Information
You can save up to 20 different routes and check them out with one click,
or type in a new route to learn the traffic live
--------------------------------