Vice President
Credit Manager/Funding Operations
Hands-on, professional and personable senior management team member to work with small ticket leases from the third party broker marketplace. Click here for more information.
About the company: Founded in 1982, we originate all of our leases through an independent network of lease brokers


Wednesday, March 25, 2009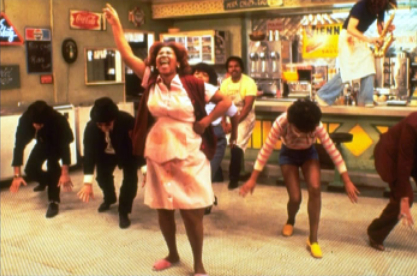 (Aretha Franklin as Mrs. Murphy; Blues Brothers, 1980)
Singer Aretha Louise Franklin born March 25, 1942 Memphis, Tennesee. Rolling Stone ranked her #1 on its list of The Greatest Singers of All Time: "Respect", "I Never Loved a Man (The Way I Love You, "Amazin' Grace," "Baby I Love You", "Chain of Fools" and "(You Make Me Feel Like) A Natural Woman". Franklin sang at the inauguration concerts for Bill Clinton in 1993 and at the inauguration ceremony for Barack Obama in 2009.
http://www.sodamnhappy.com/
Headlines---
Classified Ads--- Ex-Balboa Broker Liaison/Operations
$650 billion Leasing Industry has dramatically changed
by Christopher Menkin
DZ Bank exits Securization Market Place
Sterling National Bank exits "App Only" Program
Classified Ads---Help Wanted
Cartoon---In and Out Box
The Growth of "Back Office" Companies
by Christopher Menkin
Classified ads—Back Offices
NAELB Announces Extension Early Bird
Sales makes it Happen---by Kit Menkin
Cold Calling---Part I
New Hires---Promotions
ELFA February Economic Survey with charts
NetSol Technologies Combines US and UK OP.
ILFC, maneuvers for money to buy planes
Big losses forecast for global airline industry
Fed starts buying government debt this week
Top Hedge Fund Managers Do Well in a Down Year
News Briefs---
You May have Missed---
California Nuts Brief---
Sports Briefs---
"Gimme that Wine"
Today's Top Event in History
This Day in American History
SuDoku
Daily Puzzle
GasBuddy
Weather, USA or specific area
Traffic Live----
######## surrounding the article denotes it is a "press release"
-----------------------------------------------------------------

Classified Ads--- Ex-Balboa Broker Liaison/Operations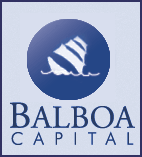 Orange County, CA.
10+ years of experience with a focus in operations management and expertise in funding and documentation processes. Willing to consider relocation.
kbartling@cox.net
Resume
For a full listing of all "job wanted" ads, please go to:
http://www.leasingnews.org/Classified/Jwanted/Jwanted.htm
To place a free "job wanted" Leasing News ad:
http://www.leasingnews.org/Classified/Jwanted/Jwanted-post.htm
ELFA Career Center: Job Seekers (free):
http://careers.elfaonline.org/search.cfm
--------------------------------------------------------------

$650 billion Leasing Industry has dramatically changed
by Christopher Menkin

Every day we read about the federal government bailouts, and how commercial and investment banks will be changed forever due to regulation, compensation caps, and a new view of systemic risk. A "what can go wrong" mentality has replaced Alfred E. Newman's "what me worry?" approach to the capital markets.
But only here at Leasing News can you read that in fact leasing has changed forever too, like banking going back to its roots where lessors had capital and lessees needed equipment, and they were willing to pay a premium for fleet flexibility, or off balance sheet treatment, or tax efficiency, or because conventional loans weren't quite enough. There is a new world order coming for leasing and in fact it is the old world order... If you can access capital you are king of the leasing hill. But, there is unlikely to be any more securitizing because toilet paper apparently is not AAA. To the extent that institutional markets play the leasing game they will be hard to distinguish from the terms you always got from your banks.
Bank of America was the first bank to get into leasing in the late 1960's. The move made financing 100% a tax advantage in the small ticket market place, as well charging interest and principal on a lesser amount for larger transactions, valuing the residual to make the transaction financially successful. It was not just airplanes, railroad, or ships, but actually made large computers
and IT more affordable.
As leasing grew into the financial marketplace, meaning small ticket for Avco Thrift & Loan, Budget Financial, Fireside Thrift & Loan, Foothill Thrift and Loan and a host of others were tearing up the small ticket marketplace with First and Ten Percent, approving start-ups, new and businesses based on consumer credit. This lead to funds generated by loans recourse and non-recourse from banks and other financial institutions as those selling to these institutions learned more and CIT, Form Motor Credit, Westinghouse also entered the "private label lease contract" market place. Soon independent lessors were born, first with direct salesmen, and then in the late 1970's and early 1980's brokers were acceptable as dealers found the easy financing created more sales and a company could grow without a large salaried staff. In addition, there were now experienced salesmen who believed they could earn more commission on their own, sending transactions to many leasing companies who were anxious to receive their business, allowing them to keep first and last, the residual, as well as type and fund their own "private label" contract.
The 1990's found more radical changes as volume controlled the marketplace under two major changes. While recourse and non-recourse borrowing continued at a rapid rate, the change came in two manners, somewhat similar but quite different.
Major companies went directly to individuals and made them partners in raising the money. ATEL, San Francisco, ICON, San Francisco and New York, Cypress Financial, San Francisco. Millions of dollars and hundreds of thousand people were involved. There were tax advantages often involved, too. In comparison to the stock market, these companies have been quite successful.
The other change was securitization, such as done by Gus Constantin, Phoenix Leasing, Novato, California, and Mike Price at T and W Leasing, Tacoma, Washington, two of the earliest. Joining the group was Tom Depping, SierraCities. They went to the public, but through pension funds, hedge funds, investment firms, with an "asset" called "security." They could bundle up leases with a bank line and sell it off, making another profit on the sale of the security.
It changed leasing, including US Equipment leasing, Greyhound, GE Capital, Colonial Pacific. It created "revolver loans" at fixed and/or adjustable rates or both, payable at any time or a conclusion, and enable the marketing company to basically substitute rather than pay off a "default" or "terms" not being met. The marketing company could then bundle the leases by utilizing a "warehouse line," most often an adjustable line of credit that the lender either approved the transactions or most often did not. This enabled marketing companies to become "funders," when in fact they were like Preferred Lease, selling off transactions to others, very similar to the real estate
mortgage industry. Preferred Lease tax returns show the owners viewed the operations as a "sales entity, " not a lessor.
Credit agency software put consumers into credit scores and "application only" grew to $150,000, $250,000, and even higher for the medical profession. Leases were approved in hours with very little due diligence as volume was the master to package into a portfolio and sell it off. Telemarketing
was in its hay day as sales staff with the ability to pre-judge a credit by financial statements or tax returns were not longer necessary. A college student or recent graduate could read a script and if they made 300 calls a day, they created sales, particularly with pre-scored marketing from consumer and commercial credit agencies. Everyone had a "private label" contract program.
The volume allowed leasing companies with and without equity to access securitization in the 90s. The rates were good for qualifying issuers. Why would securitization money be cheaper? Banks knew a fair rate to lend at; institutions buying securitizations didn't know their paper types; notes and toilet paper were indistinguishable. This because the rating agencies gave AAA ratings to the kind you achieve personal hygiene with. They had "security." And the buyers could re-package into larger portfolios and sell them off, making a fee right away. That group then could bundle more, and sell a larger bundle off, making another fee along the way.
Software made small to medium size companies profitable to sell off $500,000 and even $100,000 portfolio's, something unheard of in the 1980's.
Companies such as Balboa Capital, Irvine, California grew from a "broker" to a "lessor" and their assets were the residuals, as most leases were "discounted" in bundles now called a "portfolio."
Others learned how to do this, many learning this while employed at Balboa Capital.
These companies also brokered leases to other leasing companies that did not fit their parameters for "securitization," although they preferred to be involved in the servicing for the extra profit from
late fees, personal property charges, insurance fees, and the ability to obtain extra payments, or as noted in the First Sound Bank vs. Larasco-Secords public records, alleged "forfeited" security
deposits without notifying the lessee and then "Evergreen clauses" or alleged changes in residuals from $1 or 10% to "fair market value." In addition, documentation fees became profits, as well as fees for "early buy out" quotations. This was all acceptable, laissez-faire, unregulated, as the portfolio's were securitized down the line. Everyone was doing it. It was a "free for all."
Those days are gone. 2009 will see more leasing companies folding and more leasing brokers leaving the marketplace. The good old days of leasing being "easy money" will soon be a memory.
--------------------------------------------------------------

DZ Bank exits Securization Market Place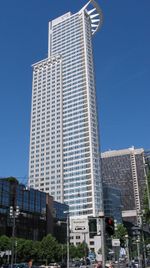 DZ Bank Tower in Frankfurt, Germany
March 3, 2009 Leasing News wrote about DZ Bank AG Deutsche Zentral-Genossenschaftsbank exiting the securization marketplace; "...shrinking in New York, and well as reducing its asset-backed securities holdings." An internet search will find securitization and warehouse program announcements with Butler Capital, Direct Credit, Enterprise, Equilease, IFC Credit, Marlin Business Services, to name just a few.
According to a highly reliable source, DZ intends to honor all its facility commitments through whatever expiration dates exist for them.
"From what we have seen about the bank's future intentions to reduce US activity, we would expect that once facilities expire they will not be renewed. There has been no suggestion from DZ that we should "sell" the portfolio. It's on our balance sheet and we control it. On the other hand we will certainly be looking to open replacement lines and would move the portfolio if that made sense."
It does not seem to be a performance issue, but a different direction that the bank is taking.
The following story is reprinted with permission from
www.ABAlert.com:
DZ to Discontinue US Conduit Activities Asset Backed Alert

Harrison Scott Publications Inc.
DZ Bank is shutting down its U.S. commercial-paper conduit operation, spurring talk that the unit's 21-member staff will soon shift somewhere else.
The Frankfurt bank made the call to shutter the New York-based division last week. In the process, it implemented a 3-year unwinding plan for the team's only conduit, the $2.7 billion Autobahn Funding.
Sources at DZ said several other institutions have already inquired about picking up the group's employees to start a new conduit operation or join an existing one. The talk is that the individuals could have a new home by the end of September, but they will remain involved with DZ until Autobahn finishes unwinding.
DZ's conduit staff is run by Patrick Preece and lieutenants Dan Marino, Sandeep Srinath and Chris Tucker.
The reasons for shuttering the operation weren't tied to performance. Rather, the 1,400 constituent banks that make up DZ appear to have decided that the U.S. effort didn't benefit them as Germany-focused institutions.
The move came with little warning. Just a month ago, DZ was seeking a deal-surveillance specialist for Autobahn. It has now called off that search.
The plan doesn't affect DZ's other securitization businesses, including a conduit division it maintains in Europe.
Compared to many other conduits, Autobahn has fared well throughout the credit crunch - actually increasing its outstandings and its funding capacity. The multi-seller vehicle has been able to do so largely because it has avoided mortgages in favor of funding out-of-the-ordinary assets for clients, including railcar leases, structured settlements and franchise loans.
A few months ago, it set up a funding facility for Medallion Financial, a New York company that writes loans to buyers of taxi medallions. Preece took control of DZ's U.S. conduit operation in 2006, after former group head Richard Wisniewski jumped ship with four top staffers to join asset-management giant Fortress Investment. Wisniewski had been part of an original group of former ING staffers who signed on with a DZ predecessor in 1999 to start the company's securitization effort. Preece came on board the following year from McDonald Investments.
Copyrighted and reprinted with the specific permission of www.ABAlert.com
(Trial subscription is available from their web site.)
--------------------------------------------------------------

Sterling National Bank exits "App Only" Program

(Sterling National Bank memo to lease providers.)
To: Our Lessors
Fm: Andrew R. Corsi
As we continue to grapple with this difficult economic environment we have taken the following steps:
a) The Application Only program will not be available until further notice.
b). FULL DISCLOSURE RATES

$ 25,000 - 50,000 *****
$ 50,000 – 100,000 *****
$100,000 – 300,000 *****
$300,000 – 500,000 SET AT APPROVAL
c) We have restricted our lending in the following business segments:
* Restaurants * Small Retail
* Real Estate Management * Construction Trades
* Chiropractors * Hotel/Motel
* Brokerage and Investment Firms
* Personal services such as
Beauticians
SPAS
Non-medical dermatology & lasers.
d) We will continue to look at well established profitable fast food franchisee operators such as:
* Dunkin Donuts
* McDonalds
* Burger King
While these restrictions and rate increases are difficult to deal with, they are a reflection of the economy and the market conditions in our respective customer base.
Know that we will continue to do our best to support the good relationships we have built together, and thank you for your interest in working with us.
--------------------------------------------------------------

Leasing Industry Help Wanted
Credit Management/Funding Operations

Vice President
Credit Manager/Funding Operations
Hands-on, professional and personable senior management team member to work with small ticket leases from the third party broker marketplace. Click here for more information.
About the company: Founded in 1982, we originate all of our leases through an independent network of lease brokers


Credit Syndicator / Funding Specialist

Credit Syndicator
Full time opening for the right team player with heavy structured transaction experience. Click here for description.
Funding Specialist
Full time opening for the right team player with heavy structured transaction experience. Click here for description.

sales

Experienced Sales Person
Orange County, California
Commission 40-65%, full back office, Marketing Tools, vendor programs, credit analyst available.


Barbara Griffith 714-573-9804
About the Company: Southern California Leasing: Professional, Reputable, 17 year winning track record.



Sales
San Clemente, California
The iFinancial Group is looking for highly motivated individuals with experience originating equipment lease transactions . We offer a relaxed work environment, provide leads and offer above industry standard commission. Call Todd Clark 888-852-5155 x223
email: tclark@ifinancialgroup.com
Ten years providing financing nationwide



"Senior Leasing/Commercial Account Executives
Proven history of closed deals & an established book of business?
Want superior support & great income opportunity?
Email resume to deanc@capnetusa.com
About the Company: CapNet Financial Services, Inc has been a leader in direct lease originations for 10 years. Our mission is to provide American business with fast, innovative, financing solutions to grow their companies and exceed their goals."




Burbank, California
Sales
Experienced salesperson for well-established/experienced company, very active in leasing industry, nationwide.
Call Jeff Rudin (888) 44QUAIL x14 or email : jrudin@quailcap.com
About the company: Quail Equipment Leasing 17 years in business with the ability to develop specialized programs for vendors and unique industries: $10K to $24MM.




VENDOR SALES SPECIALISTS
LEASING SALES PROFESSIONALS
Like selling vendor programs and large transactions?
Enjoy international financing programs?
Prefer the advantages of a commission only environment with the security of health and welfare benefits?
CLICK HERE to find out how to have fun again.
Please see our Job Wanted section for possible new employees.
-------------------------------------------------------------

-------------------------------------------------------------

The Growth of "Back Office" Companies
by Christopher Menkin
Leasing News has a list of "service companies" as well as smaller companies in the classified "outsourcing." This is a growing field as banks, financial institutions, move away from servicing themselves, take over "portfolios" once being serviced by companies who borrowed from them or sold to them.
There also is skepticism regarding the servicing by the sellers of the portfolio, specifically the unregulated and ethical decisions, meaning actually paying off leases that are either in default or paid out early, but the servicer still making lease payments as happened in RW Professional, NorVergence, as well as claimed in the Larasco-Secord case. Third party servicing is relatively "unbiased."
This is a prime time for those with access to money (hedge funds, certain independents, or other investment houses including our venerable Wall Street investment banks) to purchase portfolios at a discount. Many times they are either hampered or simply cannot do so because they do not have the servicing platform necessary to provide the necessary back room functions required to collect their money.
Servicing requires billing, collecting, daily cash balancing, constant lessee interface on late or delinquent payments, sales and property tax collection and reporting by jurisdiction, delinquency reporting, loss and litigation, repossession, etc. This is a very daunting task for any purchaser of portfolios and is a primary reason why those companies with ready cash back off of the opportunity. This is the same reason why banks with existing portfolios (not originated by them but by vendors or leasing companies) stick with the existing servicer (typically the originating lessor/vendor) that is in trouble financially and doing a crappy job of servicing...banks typically have no ability/expertise to bring it in house so they are "stuck" as they can't imagine what a change to another (successor) servicer would entail.
Let's look at Portfolio Financial Servicing Company (PFSC), John Enyart, President, out of Portland, Oregon, according to be the largest "back office" on Leasing News list:
PFSC serves as a primary servicer to many lease, loan, and structured settlement portfolios.
PFSC also serves as a back-up servicer to lenders on many securitizations and portfolios that were originally originated and serviced by others. The data is mapped and balanced monthly. When the primary servicer (typically the originator) gets in trouble the lender switches to PFSC as the successor full servicing company. These lenders tend to be positioned well.
"One of PFSC's core competencies is complete portfolio conversions from other (often troubled) servicers to full servicing on behalf of the owner/lender whether or not PFSC has been the back up servicer," John Enyart explains. "Most of these conversions are converted from unique and different existing servicing platforms/software. This is a key area that potential purchasers of portfolios must have in place...and why those with available cash for purchasing lucrative portfolios often back off…they simply lack the expertise required to take over the portfolio servicing.
"New portfolio conversions typically take 30-60 days leading up to the "cutover date" (fully balanced and operational). On the 'cutover date' everything is perfectly balanced and PFSC becomes the "servicer of record" on behalf of the owner/lender. PFSC does ALL of its servicing as a private label servicer on behalf of the owner/lender. Each portfolio is unique and has its own servicing requirements set forth by the owner/lender. PFSC executes those requirements on behalf of the owner… (all in the name of the owner). PFSC did 11 portfolio servicing conversions in 2008 and 5 in the first quarter of 2009. Approx 35% of the conversions came from lenders where PFSC was the back up servicer and 65% from new conversions. Conversion customers ranged from large international banks, community banks, leasing companies and investment banks/hedge funds."
There are other companies that specialize in providing property tax billing, lease payment billing, as well as appraisals, collections, repossessions, and re-selling of "off lease" equipment.
List of Back Office companies:
http://www.leasingnews.org/Ag_leasing/backoffice.htm
-------------------------------------------------------------

Classified ads—Back Offices
Leasing Industry Outsourcing
(Providing Services and Products)
Back Office: Atlanta, GA
Let Tax Partners handle your sales and use tax compliance duties w/less risk and cost than in-house. Largest tax compliance firm
in US
E-mail:sales@taxpartners.com
Backoffice: Dallas, TX
Property Tax and sales and use tax administration services performance is guaranteed and we will save you time and money or our service is free.
E-mail: info@osgsolutions.com
Back Office: Laughlin, NV
20 years experience on funder/broker sides. Looking for a relationship where I act as credit shop for smaller brokers when financial statements are involved.
E-mail:batarista@laughlin.net

Backoffice: New Rochelle, NY
Proactive management/administration of commercial/consumer vehicle lease/finance portfolios covering insurance, titles,
registrations, sales/property taxes, tickets, collections, accounting, vehicle disposition. Since 1975
E-mail: Barrett@BarrettCapital.com
Back Office: Northbrook, IL
Our staff of CPA's and lease professionals can handle any or all portfolio responsibilities incl. portfolio mgmt, invoicing, sales/property/income tax, accounting, etc.
800-826-7070
E-mail: ngeary@ecsfinancial.com
Back Office: San Rafael, CA
We can run your back office from origination to final payoff. 30 years experience in commercial equipment lease and loan portfolio management.
E-mail:gmartinez@phxa.com
Back Office - Portland, OR
Keep more of your hard-earned commissions! Middle-Market, Small-Ticket for brokers, nationwide, 20+years experience, negotiable splits. Contact us for more information at (888)745-9481 or
bev@alliedpacific.net

Back Office -Portland
Portfolio Financial Servicing Company is a leading provider of private label primary and backup servicing for lease and loan contracts. 800-547-4905
sales@pfsc.com

Back Office: National Property Tax Compliance Services to the leasing industry. Over 60-years experience and fifty Lessors as clients. References and free quotes available,
(216) 658-5618,
E-mail gary@avptc.com
All "Outsourcing" Classified ads
(advertisers are both requested and responsible to keep their free ads up to date):
http://www.leasingnews.org/Classified/Outsourcing/Outsourcing.htm
How to Post a free "Outsourcing" classified ad:
http://www.leasingnews.org/Classified/Outsourcing/Outsourcing-post.htm
-------------------------------------------------------------

NAELB Announces Extension Early Bird


"We have also extended the Conference Early-Bird Registration Rates to Friday, April 3rd!"
April 30-May 2, 2009
National Association of Equipment Leasing Brokers
Annual Conference
Red Rock Casino, Resort and Spa
Las Vegas, Nevada
"The March 24th deadline to book rooms at the Red Rock Casino, Resort and Spa has been extended to Friday, April 3rd on a SPACE AVAILABILITY BASIS!

"This gives you 10 more days to lock in the special discounted room rate of $179 weekdays/$199 weekends for the 2009 NAELB Annual Conference."
Brochure:
http://www.naelb.org/associations/2004/files/AC2009%20registration%20brochure
%20FINAL-revised%202-6-09.pdf
Paul Menzel, CLP, first recipient of the Leasing News Person of the Year Award, 2005, will present Robert Teichman, CLP, the 2008 Award at the Las Vegas National Association of Equipment Leasing Broker Conference Business Conference Luncheon on May 1st, Las Vegas, Nevada
Conference Exhibitors
(as of March 24, 2009)
ABCO Leasing
ACC Capital Corporation
Affiliated Investment Group, Inc.
Amerisource Funding
Axis Capital
Bankers Capital
Bank of the West
Belvedere Equipment Finance
Bibby Financial Services, Inc.
Blackstone Equipment Financing L.P.
Bryn Mawr Funding
BSB Leasing
Bulldog Truck & Equipment Sales
CFC Investment Company
CLP Foundation
Constellation Financing Systems
Court Square Leasing Corporation
Dakota Financial, LLC
Diversified Lenders Inc.
Enterprise Funding Group
Equipment Data Associates
Equipment Lessors Protection Association, Inc.
Evans National Leasing
Financial Pacific Leasing
GreatAmerica Leasing Corporation
instaCOVER
Institute for Professional Development
LEAF Financial Corporation
Mesa Leasing, Inc.
Monitor, Inc.
NAELB Broker Booth
OFC Capital Corporation
Omni Funding
OneWorld Leasing, Inc.
Quail Capital
Quiktrak, Inc.
Padco Financial Services, Inc.
Pawnee Leasing Corporation
Pioneer Capital Corporation
P&L Capital Corporation
Preferred Business Solutions
Summit Leasing
TEAM Funding Solutions
Tetra Financial Group
TimePayment Corp.
Triad Leasing & Financial, Inc.
U.S. Bank Manifest Funding Services

-------------------------------------------------------------

Sales Make it Happen --- by Christopher Menkin
"Cold Calling---Part I"
While telemarketing has its niche, especially if backed by expert marketing, nothing beats cold calling for the individual sales person. Instead of dialing 300 names or waiting for the telephone to ring or feeling sorry for yourself because current customers, including vendors, are not calling, make a plan and start using some old fashion shoe leather.
First, always dress well. Shoes shined, pants pressed, including ladies, and if you want to make an impression, men wear a tie, women dress like you would like to do business with someone dressed like yourself. People make up their minds in the first 10 seconds, and you have less than another ten seconds to make your first presentation.
Pick out in advance geographic areas to visit. Work an industrial section first, smaller companies all located together. Ignore the "No Solicitor" signs. It doesn't apply to you. I always entered and before anyone could say, "Didn't you see the sign," I would blurt out, "I'm selling money." Some would laugh, others would back off and wait, but no one has ever thrown me out of their office or workplace in all the years of doing this.
Depending on the reaction, my goal was to reach the owner. If I walked into a machine shop, I asked a worker where the boss was as if I was the IRS. It was as if the boss was waiting to see me, or I had business with the owner. Very few asked, "Why?" or "Who are you?" They would point him or her out, and often take me to them. I preferred that they escort me, as the owner then would react that it was important that we talk. The employee gave me "acceptance."
I rarely started out with my name, they didn't care, or who I represented, they cared less, but with something that would open the conversation. I could always fall back on the money line, and then follow-up with financing, leasing, banking, factoring, whatever it took to get the conversation started. Sometimes it could be about equipment or if I had financed similar machinery, start dropping names or experience in the industry.
If they weren't interested now, how about the future? And instead of giving them a card they would throw away, I would ask for a tour of the company. I didn't talk about baseball or football or the merits of my company or leasing. Maybe I could help them out in the future or had a client that might be interested in what they do, etc.
That always perked their interest. And I didn't appear like I was a dreaded salesman.
You would be surprised how many business owners like to show off not only their company, but tell you their story about how they go where they are today. Even if they didn't have manufacturing, but were a re-seller, just showing me their inventory or what they sold was important to them. To me it was fascinating.
Not lying, as it was visiting a foreign port or place I had not been to before.
Depending on how they reacted, I collected their business card, wrote some notes on it outside. On Saturday, or at the end of the day, I made a follow-up note and put the card into an alphabetical file (not chronological.) The system was a 30-60 day follow-up in a date book, or earlier, if something in the conversation said something was going to be more eminent. Saturdays I spent typing a letter to them about meeting them, later I had a part time secretary do this, then a full time and part-time person. If in my cold calling I ran into someone or had a customer that might fit a vendor I had called on, I not only referred him or her, but called the vendor with the name and telephone number.
I always delivered the check to a vendor. In the early days, I had to drive to the home office to pick it up, a hour and a half both ways. Sometimes it was two checks. I found even large vendors found that impressive. I stole dealers away from others as they only talked to them on the telephone or mailed the check in from across the country. Even later with UPS or Federal Express , I delivered the checks. It was a chance to ask them for more business, or to throw me a "bone," a lead, to return the favor.
Also, you are not just delivering the check to the vendor, but for his neighbors. I would walk the complex, the area, saying I just delivered a $25,000 check to so and so for a lease we completed for them. He's located here. You would also be surprised how many neighbors knew the company. I picked up a lot of business doing this. I also found applicants, too.
Most new salesmen go after vendors thinking all they need to do is pay a spiff and they can win the account. The larger dealers have finance managers plus get referral fees often more than a salesman may earn with an excellent credit. So the new salesman gets the turndowns: "Put this together and you can get all my business."
Often a news salesman winds up with someone who does not sell much, and what they sell, is difficult to qualify. It doesn't mean to not go after a vendor, but if you can't handle a national account, why even try? Why work for the turn downs or salesmen who can't close their clients.
It is important to remember by cold calling and picking up clients, often you can steer them to a specific dealer. Sometimes you can fall into a niche and if the dealer does have a national program, they would rather reward someone giving them some business than a company in New Jersey they really don't know. I won several woodworking dealers this way, even stole some metal working dealers from Westinginghouse, who was tearing up the turf at one time. I even got leads from the local Patterson Dental Office when everyone thought the late Hy Bren had the account sewn up.
As I built up more of a customer base and had less time for cold calling, I still kept to the habit of hand delivering checks. Or having the vendor come to my office if they were in the neighborhood, whatever was most convenient for them.
To this day, I prefer to deliver the checks in person as it gave me an excuse to also "cold call" on their neighbors as you will find most business are in business complexes, industrial complexes, or industrial parks. Or if picking up financial statements, instead of having them fax or email them, I prefer an appointment in case I have any questions, but as important, an opportunity to call on their neighbors as it was my opening line of why I wanted to speak with the owner.
I did not view coming back to the client as not efficient or a waste of time. I viewed it as making them a friend, having a relationship, eyeing the best result of cold calling: a repeat customer.
Sales Makes it Happen articles:
http://www.leasingnews.org/Legacy/index.html
-------------------------------------------------------------

New Hires---Promotions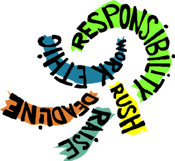 Douglas Amport joins Graphic Savings Group, Brooklyn, NY, as an account manager. He was a producer for Senior Producer for a film and video production company in Brooklyn, NY. He has a BS from the University of Wisconsin.
Frank Cirone was hired as SVP of Leasing Sales and Business Development, Relational Technology Solutions, Rolling Meadows, Illinois. He was a co-managing partner of a Cedar Boulevard Capital; previously with Comdisco in the United States, Europe and Asia in various senior management, sales, marketing and operational roles. He received both his master's of business administration and bachelor's of science degrees from DePaul University, and is a Certified Public Accountant.

Dennis D. Dammerman was appointed to the Municipal and Infrastructure Assurance Corporation (MIAC) Board of Directors, New York City, New York. From 1998 to 2005 he served as vice chairman of the GE board of directors and as the chairman and CEO of GE Capital Services. He currently serves on the boards of directors of American International Group, Inc., BlackRock Inc. and Capmark Financial Group Inc.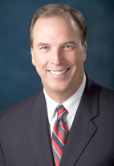 Greg Wells was hired as Chief Executive Officer and President of Five Point Capital, San Diego, California. He was previously with Vistage International. Prior to this, he spent 18 years in leadership positions in the financial services industry, including Senior Vice President and Division Manager of Wells Fargo's Southern California Business Banking Group. He also oversaw retail operations in several regions for Wells Fargo, including San Diego County and the Inland Empire.
A Southern California native, Wells is a graduate of the University of Oregon, the Pacific Coast School of Banking at the University of Washington and the Graduate School of Credit and Financial Management program held at Dartmouth University.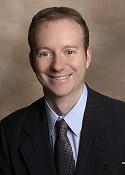 Jeff Whitcomb has been hired as the Midwest Regional Director for People's Capital and Leasing, a subsidiary of People's United Financial (NASDAQ: PBCT). Mr. Whitcomb brings 10 years of experience in the leasing industry, having founded eMarket Capital, LLC in 1999. Mr. Whitcomb also worked for De Lage Landen Financial Services for a period of three years developing vendor finance programs in the construction and industrial segment. He lives in Winfield, Illinois and can be reached at (630) 853-1991, email jeff.whitcomb@peoples.com
----------------------------------------------------------------
### Press Release ############################

Equipment Leasing and Finance Association's
Survey of Economic Activity: Monthly Leasing and Finance Index
February Follows January Decline in Year-Over-Year New Business Volume
Washington, DC, — The Equipment Leasing and Finance Association's (ELFA) Monthly Leasing and Finance Index (MLFI-25), which reports economic activity for the $650 billion equipment finance sector, showed overall new business volume for February declined by 37.7 percent when compared to the same period in 2008. Month-to-month new business volume decreased 26.7 percent from January to February, from $4.5 billion to $3.3 billion. This follows a 24 percent decline in January (YOY) volume.
The MLFI-25 is the only index that reflects the volume of commercial equipment financed in the U.S. The MLFI-25 complements other relevant economic indices, including the monthly durable goods report produced by the U.S. Department of Commerce, which reflects new orders for manufactured durable goods, and the Institute for Supply Management Index, which reports economic activity in the manufacturing sector. Together with the MLFI-25 these reports provide a complete picture of the status of productive assets in the U.S. economy: equipment produced, acquired and financed.
The MLFI-25 reported receivables over 30 days increased to 4.5 percent as compared to 3.9 percent in January.
Charge-offs increased to 1.74 percent from 1.41 percent in the prior month.
Credit approvals dropped to 64.7 percent from 65.2 percent, surpassing January's record low. Forty-seven percent of participant companies reported that fewer transactions were submitted for approval during the month, due to tightening underwriting standards and lower demand.
Total headcount for equipment finance companies showed a slight decline in February
(one percent).
"In the near term, we see continued deterioration of customer credit quality and delays in capital spending as companies re-evaluate the current economic situation, said Anthony Cracchiolo, President, U.S. Bank Equipment Finance, Portland, Oregon. " These factors have been driving the overall decline in new business volume in the equipment finance sector."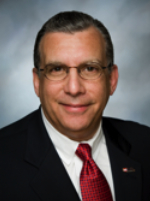 "Some markets have been less hard hit and we do expect delays in spending to result in pent up demand for equipment in a variety of industries late in the year and into early 2010," he concluded.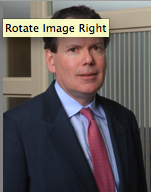 "After finishing the fourth quarter of 2008 down, the first quarter of 2009 continues on a downward trend as businesses pull back from making new investments in plant and equipment," said ELFA President Kenneth E. Bentsen, Jr. "We also witnessed continued deterioration in portfolio quality, albeit better than many other asset classes," he added.
About the ELFA's MLFI-25
The index is released globally at 9:00 a.m. Eastern time from Washington, D.C. each month, on the day before the U.S. Department of Commerce releases the durable goods report. More information on the Monthly Leasing and Finance Index, including methodology and participants is available below and at http://www.elfaonline.org/ind/research/
MLFI-25 Methodology
The ELFA produces the MLFI-25 survey to help member organizations achieve competitive advantage by providing them with leading-edge research and benchmarking information to support strategic business decision making.
The MLFI-25 is a barometer of the trends in U.S. capital equipment investment. Five components are included in the survey: new business volume (originations), aging of receivables, charge-offs, credit approval ratios, (approved vs. submitted) and headcount for the equipment finance business.
The MLFI-25 measures monthly commercial equipment lease and loan activity as reported by participating ELFA member equipment finance companies representing a cross section of the equipment finance sector, including small ticket, middle-market, large ticket, bank, captive and independent leasing and finance companies. Based on hard survey data, the responses mirror the economic activity of the broader equipment finance sector and current business conditions nationally.
The results of each MLFI-25 are posted on the ELFA website. ELFA is the premier source for statistics and analyses concerning the equipment finance sector.
Please visit http://www.elfaonline.org/ind/research/ for additional information.
ELFA MLFI-25 Participants
ADP Credit Corporation
Bank of America
Bank of the West
Canon Financial Services
Caterpillar Financial Services Corporation
CIT
De Lage Landen Financial Services
Dell Financial Services
Fifth Third Bank
First American Equipment Finance
GreatAmerica
Hitachi Credit America
HP Financial Services
John Deere Credit Corporation
Key Equipment Finance
Marlin Leasing Corporation
National City Commercial Corp.
RBS Asset Finance
Regions Equipment Finance
Siemens Financial Services
Susquehanna Commercial Finance, Inc.
US Bancorp
Tygris Vendor Finance
Verizon Capital Corp
Volvo Financial Services
Wells Fargo Equipment Finance
About the ELFA
The Equipment Leasing and Finance Association (ELFA) is the trade association that represents companies in the $650 billion equipment finance sector, which includes financial services companies and manufacturers engaged in financing capital goods. ELFA members are the driving force behind the growth in the commercial equipment finance market and contribute to capital formation in the U.S. and abroad. Its over 700 members include independent and captive leasing and finance companies, banks, financial services corporations, broker/packagers and investment banks, as well as manufacturers and service providers.
(Leasing News provides this ad "gratis" as a means
to help support the growth of Lease Police)
#### Press Release ##############################

NetSol Technologies Combines US and UK Operations and Restructures Management to Streamline Global Organization as Well as Improve Bottom Line
EMERYVILLE, CA -- -- NetSol Technologies, Inc. "NetSol" (NASDAQ: NTWK) (NASDAQ DUBAI: NTWK), a U.S. corporation providing global business services and enterprise application solutions to private and public sector organizations worldwide, announced the launch of a global streamlining of the company's operations and management restructuring initiative.
NetSol Technologies, Inc. streamlining and restructuring initiatives:
-- NetSol Technologies Europe (NTE) will merge operationally with NetSol
North America (NTNA); the combined organization will be led by Mitch Van
Wye, Chief Operating Officer, NetSol North America.
-- The NetSol Global Sales Group has been formed to oversee all business
development activities, under the leadership of Naeem Ghauri as the new
NetSol Head of Global Sales.
-- Boo Ali, NetSol Technologies Asia Pacific Region Senior Vice
President, Chief Financial Officer has been promoted to the role of NetSol
Technologies, Inc. group wide Chief Financial Officer to succeed Dan Lee.
-- Senior management salary reductions representing up to 33% of
compensation.
-- Following the final comprehensive review of the company's non-binding
letter of intent to acquire a majority stake in ID Interactive Holdings
Ltd., it was determined the capital investment necessary would be higher
than initial estimates. Based on this analysis, the company will not
pursue an investment in ID Interactive.

Naeem Ghauri
Najeeb Ghauri, NetSol Technologies, Inc. Chairman and Chief Executive Officer, stated, "Following up on our recent announcement regarding NetSol's comprehensive cost reduction program, today we have launched further initiatives focused on organizational changes which will result in a more effective and results driven global platform, while supporting our focus on client delivery and execution. The company is repositioning its best human resources internally to manage its corporate sales, compliance and delivery to our customers worldwide. We are once again committed to achieving profitability as soon as possible as we take these cost rationalization steps."
Effective April 1, 2009, Boo Ali, NetSol Technologies Asia Pacific Region Senior Vice President, Chief Financial Officer has been promoted to the role of NetSol Technologies, Inc. group wide Chief Financial Officer, succeeding Dan Lee. Boo Ali has been with NetSol Technologies, Ltd since 2004 as its Chief Financial Officer. With more than twelve years of financial accounting experience, he is a chartered accountant. Prior to joining NetSol Mr. Ali worked at the SECP from 2001 to 2004, and prior to that held senior audit positions with Ford Rhodes Sidat Hyder & Co., a chartered accountant firm and member firm of Ernst & Young International. Boo Ali is a fellow member of the FPA and FICS as well as an associate member of the ACA.
About NetSol Technologies, Inc.
NetSol Technologies, Inc. (NASDAQ: NTWK) (NASDAQ DUBAI: NTWK) is a worldwide provider of global business services and enterprise application solutions. Since its inception in 1995, NetSol has used its BestShoring(TM) practices and highly experienced resources in analysis, development, quality assurance, and implementation to deliver high-quality, cost-effective solutions. Specialized by industry, these product and services offerings include credit and finance portfolio management systems, hospital/healthcare information management systems (HIMS), SAP consulting and services, custom development, systems integration, and technical services for the global Financial, Healthcare, Insurance, Energy, and Technology markets. NetSol's commitment to quality is demonstrated by its achievement of the ISO 9001, ISO 27001, and SEI (Software Engineering Institute) CMMI (Capability Maturity Model) Maturity Level 5 assessments, a distinction shared by fewer than 100 companies worldwide. NetSol Technologies' clients include Fortune 500 manufacturers, global automakers, financial institutions, utilities, technology providers, and government agencies. Headquartered in Emeryville, California, NetSol Technologies has operations and offices in Adelaide, Beijing, Bangkok, Lahore, and London.
#### Press Release ##############################
---------------------------------------------------------------------

News Briefs----
Boeing's biggest customer, ILFC, maneuvers for money to buy planes
http://seattletimes.nwsource.com/html/businesstechnology/2008911761_ilfc24.html
Big losses forecast for global airline industry
http://www.ajc.com/business/content/business/delta/stories/2009/03/24/iata_forecast.html
Fed starts buying government debt this week
http://www.usatoday.com/money/economy/2009-03-24-fed-debt_N.htm
Top Hedge Fund Managers Do Well in a Down Year
http://www.nytimes.com/2009/03/25/business/25hedge.html?_r=1&ref=business
Santa Rosa firefighters, police give up raises to avoid layoffs
http://www.pressdemocrat.com/article/20090324/NEWS/903249892/1349?Title=
Santa-Rosa-firefighters-police-give-up-raises-to-avoid-layoffs
High-yield checking: A good bet
http://www.bankrate.com/brm/news/chk/20090324-high-yield-checking-a1.asp
---------------------------------------------------------------


You May have Missed---
Former Owner of Bella Mia now Hot Dog Vendor
http://www.contracostatimes.com/business/ci_11961483
----------------------------------------------------------------

Sports Briefs----
Title is new, but 49ers' York isn't newbie
http://www.sacbee.com/sports/story/1723704.html
Jerry Jones: 'I wouldn't trade Tony for anybody'
http://myespn.go.com/blogs/nflnation/0-6-536/Jerry-Jones---I-wouldn-t-trade
-Tony-for-anybody-.html
Cutler Still Plans To Report When Required
http://cbs4denver.com/sports/nfl.broncos.cutler.2.965992.html
NFL owners pass four player safety rules for 2009 season
http://blog.theredzone.org/ViewItem.asp?Entry=705
----------------------------------------------------------------


California Nuts Briefs---
Judge denies governor's attempt to remove prison
(A federal judge has denied California Gov. Arnold Schwarzenegger's attempt to remove a court-appointed prison health care receiver who is proposing $8 billion in new construction.) receiver
Read more:
http://www.sacbee.com/state_wire/story/1725065.html
----------------------------------------------------------------


"Gimme that Wine"
Pride Mountain Vineyards: Both sides of the wine line
http://www.sthelenastar.com/articles/2009/03/23/business/local/
doc49c1aeada290f550417794.txt
Wine Prices by vintage
http://www.winezap.com
http://www.wine-searcher.com/
US/International Wine Events
http://www.localwineevents.com/
Winery Atlas
http://www.carterhouse.com/atlas/\
Leasing News Wine & Spirits Page
http://two.leasingnews.org/Recommendations/wnensprts.htm
The London International Vintners Exchange (Liv-ex) is an electronic exchange for fine wine.
http://www.liv-ex.com/
----------------------------------------------------------------

Today's Top Event in History
1911- At about 4:30 PM, fire broke out at the Triangle Shirtwaist Company at New York, NY, minutes before the seamstresses were to go home. Some workers were fatally burned while others leaped to their deaths from the windows of the 10-story building. The fire lasted only 18 minutes but left 146 workers dead, most of them young immigrant women. It was found that some of the deaths were a direct result of workers being trapped on the ninth floor by a locked door. Labor law forbade locking factory doors while employees were at work, and owners of the company were indicted on charges of first- and second-degree manslaughter. The tragic fire became a turning point in labor history, bringing about reforms in health and safety laws.
http://www.csun.edu/~ghy7463/mw2.html
http://www.ilr.cornell.edu/trianglefire/
[headlines]
----------------------------------------------------------------

This Day in American History
1584 - Sir Walter Raleigh, English explorer, courtier, and writer, renewed Humphrey Gilbert's patent to explore North America. He went on to settle the Virginia colony on Roanoke Island, naming it after the virgin queen.
1609 - Henry Hudson embarked on an exploration for Dutch East India Co.
1634- Lord Baltimore arrived in Maryland.
http://memory.loc.gov/ammem/today/mar25.html
1655 - Puritans jailed Governor Stone after a military victory over Catholic forces in the colony of Maryland.
1751-New Year's Day was celebrated in Great Britain and its North American colonies this was the beginning of the new year up through 1751, when with the adoption of the Gregorian calendar the beginning of the year was changed to Jan 1.
1775- George Washington planted pecan trees (some of which still survive) at Mount Vernon. The trees were a gift to Washington from Thomas Jefferson, who had planted a few pecan trees from the southern US at Monticello, VA. The pecan, native to southern North America, is sometimes called "America's own nut." First cultivated by American Indians, it has been transplanted to other continents but has failed to achieve wide use or popularity outside the US.
1813 - The first U.S. flag flown in battle was on the frigate Essex in the Pacific. USS Essex takes Neryeda, first capture by U.S. Navy in Pacific. Early in 1813, the USS ESSEX, under the Command of Captain David Porter, USN, rounded Cape Horn and became the first Navy ship to carry the American flag into the Pacific Ocean. The ESSEX began operating in Pacific waters and captured a British commerce raider, several British merchantmen, and several large British whaling ships.
1843 - Seventeen Texans, who picked black beans from a jar otherwise filled with white beans, were executed by a Mexican firing squad. After months of raiding, captivity and escapes in Northern Mexico, Mexican president Antonio Lopez de Santa Anna ordered the execution of one tenth of the 176 Texas freebooters of the Mier Expedition.
1848-News item in the "California Star" about the discovery of gold did not stir excitement in San Francisco.
1856 - A.E. Burnside patented the Burnside carbine.
1865 - Confederate General Robert E. Lee makes Fort Stedman his last attack of the war in a desperate attempt to break out of Petersburg, Virginia. The attack failed, and within a week Lee was evacuating his positions around Petersburg. For nine months, Petersburg was under siege by the Army of the Potomac and the overall Union commander, General Ulysses S. Grant. The two great armies had fought a bloody campaign in the spring of 1864, and then settled into trenches that eventually stretched for fifty miles around Petersburg and the Confederate capital of Richmond. Lee could not win this war of attrition, but his men held out through the winter of 1864 to 1865. Now, Lee realized the growing Yankee army could overwhelm his diminishing force when the spring brought better weather for an assault. After a desperate battle, the rebels could not overun the Union soldiers, who not only were in superior number, but continual reinforcement. The Rebels were unable to hold the captured ground, and they were driven back to their original position. The Union lost 1,000 men killed, wounded, and captured, while the Lee lost probably three times that number, including 1,500 captured during the retreat. Already outnumbered, these loses were more than Lee's army could bear. Lee wrote to Confederate President Jefferson Davis that it would be impossible to maintain the Petersburg line much longer. On March 29, Grant began his offensive, and Petersburg fell on April 3. Two weeks after the Battle of Fort Stedman, Lee surrendered to Grant at Appomattox Court House in Virginia.
1872- Dr. Zabdiel Boylston inoculated his six year old son, Thomas, and two African-American servants with human smallpox pustules. He then went out to inoculate 247 individuals. The public acceptance in his area of acceptance of the inoculation was due in large measure to the efforts of Cotton Mather, the Boston minister and scientist, who persistently advocated it. Small pox as a dreaded disease around the world. In 1800, Dr. Edward Jenner of England introduced to Dr. Benjamin Waterhouse of Cambridge, MA, professor of theory and practice of medicine at Harvard University, who inoculated his son, Daniel, three children, and three servants, with smallpox using cowpox. It was not until this day in 1802, that a smallpox clinic was open and free distribution of the vaccine to the poor. This was started by Dr. James Smith in Baltimore, Maryland. This is a major event as small pox was the epidemic of the new world.
1880-Birthday of Aline Bernstein - U.S. stage and costume designer, author and unofficial agent for Thomas Wolfe. After doing costumes and scenery for the Henry Street Settlement for almost ten years she applied for membership in the brotherhood of Painters, Decorator and Paperhangers of the AFL but was turned down until 1926 when she became the first female member of the union. For the next 20 years she worked as resident designer for Eva Le Gallienne's Civic Repertory Theatre in New York. At age 71 she won the Tony for her costume designs for the opera Regina (1949). Following their well-known affair, Thomas Wolfe based the character of Esther Jack in two of his novels on her. She supported Wolfe who was 20 years younger, helped turn him into a novelist, found a publisher - and he left her.
http://www.us-israel.org/jsource/biography/abernstein.html
http://www.fau.edu/library/bro59.htm
http://www.sweetstar.com/book/080784117x
1894 -- Coxey's Army of ragtag bums (Common-Wealth Army) heads for Washington DC, demanding economic reform. Coxey, a well-to-do businessman who was a Populist and quite untypical of his class in other ways, proposed a plan of federal work relief on public roads to be financed by an issue of Treasury notes--thus ending the depression of 1893 by means of monetary inflation and work relief for the unemployed. When Congress refused to pass this bill, Coxey stated, "We will send a petition to Washington with boots on." Thus Coxey's Army marched peacefully from Ohio to Washington, D.C. where they were cheered by crowds, but Coxey & his lieutenants were arrested by police & about 50 people were beaten or trampled. Library of Congress.John M. Blum et al, The National Experience, Part Two: A History of the United States since 1865 (New York: Harcourt, BraceJovanovich, ., 1981), p. 515.
1898 - Assist. SECNAV Theodore Roosevelt proposes Navy investigate military application of Samuel Langley's flying machine, beginning naval aviation. Langley had been experimenting for over a decade with steam powered flying machines and was attempting to adapt a working steam model to an internal combustion powered design.
1906—birthday guitarist Curley Weaver, Covington, GA
http://www.io.com/~tbone1/blues/ECblz/curwea.html
1911- at about 4:30 PM, fire broke out at the Triangle Shirtwaist Company at New York, NY, minutes before the seamstresses were to go home. Some workers were fatally burned while others leaped to their deaths from the windows of the 10-story building. The fire lasted only 18 minutes but left 146 workers dead, most of them young immigrant women. It was found that some of the deaths were a direct result of workers being trapped on the ninth floor by a locked door. Labor law forbade locking factory doors while employees were at work, and owners of the company were indicted on charges of first- and second-degree manslaughter. The tragic fire became a turning point in labor history, bringing about reforms in health and safety laws.
http://www.csun.edu/~ghy7463/mw2.html
http://www.ilr.cornell.edu/trianglefire/
1913 - The Palace Theatre opened its doors in New York City. Ed Wynn was first on the vaudeville bill. Some 20 years later, Wynn would be named as radio's top entertainer. He later became popular on early television, as did his son, Keenan Wynne.
1914 - Society Hill, SC, was buried under 18 inches of snow, establishing a state record.
1916-Ishi dies, last of his California-based Yahi Yana, his Native American tribe in Northern California. Captured in 1911, he had escaped from settlers who exterminated the rest of the Yahis, along with the elk they had hunted, only to spend his last years in captivity, studied by anthropologists as a freakish curiosity.
1917—birthday of drummer Armand "Jump" Jackson, New Orleans, LA
http://hubcap.clemson.edu/~campber/mallard.html
1918-Howard Cosell, broadcaster, born at New York, NY. After earning a law degree, Cosell began his broadcasting career as the host of "Howard Cosell Speaking of Sports." He achieved national prominence and a great deal of notoriety for his support of Muhammad Ali's stand against the Vietnam War and then as co-host of ABC's Monday Night Football. Died at New York, Apr 23, 1994.
1931- Scottsboro Boys arrested, Point Rock, Alabama
http://www.law.umkc.edu/faculty/projects/FTrials/scottsboro/scottsb.htm
1933—birthday of guitarist Clarence "Swamp Blues" Edwards, Lindsay, LA
http://www.rootsandrhythm.com/roots/BLUES%20&%20GOSPEL/
blues_e1.htm#CLARENCE%20EDWARDS
1934 - Horton Smith won the first Masters golf tournament under the magnolia trees of Augusta National in Georgia.
1938—birthday of guitarist/songwriter/actor Hoyt Axton, Duncan, OK
http://www.sixcats.com/axton/hoyt2.htm
http://www.telusplanet.net/public/avert/hoytaxton/index.shtml
1942- singer Aretha Franklin born Memphis, TN
Mrs. Murphy: Help you two?
Elwood: Do you have any white bread ma'am?
Mrs. Murphy: Yeah.
Elwood: I'll have some toasted white bread please.
Mrs. Murphy: You want butter or jam on that, honey?
Elwood: No ma'am, dry.
Jake: Do you have any fried chicken ma'am?
Mrs. Murphy: Best damned chicken in the state.
Jake: Bring me four fried chickens and a Coke.
Mrs. Murphy: You want chicken wings or chicken legs?
Jake: Four fried chickens and a Coke.
Elwood: And some dry white toast please.
Mrs. Murphy: Ya'all want anything to drink with that?
Elwood: No ma'am.
Jake: A Coke.
Mrs. Murphy: Be right back.
Blues Brothers, 1980
1943 - A second great snowstorm hit the northeastern U.S. The storm produced snow from Maine all the way to the Gulf of Mexico. Natchez MS received three inches of snow, and up to 15 inches buried eastern Tennessee. Coastal Maine received 204 inches of snow that winter.
1945 - After 35 days of bitter fighting, the amphibious assault on the rocky fortress of Iwo Jima finally appeared over. On the night of 25 March, however, a 300-man Japanese force launched a vicious final counterattack in the vicinity of Airfield Number 2. Army pilots, Seabees and Marines of the 5th Pioneer Battalion and 28th Marines fought the fanatical Japanese force till morning but suffered heavy casualties --more than l00 killed and another 200 American wounded. Nearly all of the Japanese force was killed in the battle.
1946-the first "Jazz at the Philharmonic". One of the most influential solos of jazz alto saxophonist Charlie "Bird" Parker's career was his rendition of "Lady Be Good," performed at the Los Angeles Philharmonic Auditorium. Every aspect of the performance became part of the language of modern jazz. There are many albums of the various years produced by Norman Granz on Emarcy records.
1946-Woody Herman band premiers Igor Stravinsky's Ebony Concerto at Carnegie Hall.
1947—singer/composer Elton John Birthday
www.eltonjohn.com
1948 - For the second time in less than a week airplanes were destroyed by a tornado at Tinker AFB in Oklahoma City OK. A March 20th tornado destroyed fifty planes at Tinker AFB causing more than ten million dollars damage, and the March 25th tornado destroyed another thirty-five planes causing six million dollars damage. The first tornado struck without warning, and caused more damage than any previous tornado in the state of Oklahoma. The second tornado was predicted by Fawbush and Miller of the United States Air Force, and their accurate tornado forecast ushered in the modern era of severe weather forecasting
1952-Bill Mosienko of the Chicago Blackhawks set an NHL record by scoring three goals in 21 minutes in a game against the New York Rangers. Mosienko scored at 6:09, 6:20 and 6:30 of the third period against goalie Lorne Anderson. Chicago won 7-6.
1954 -- RCA manufactures the first COLOR television set.
1954 –26th Annual Academy Awards, RKO Pantages Theater in Los Angeles. Actor/singer/dancer Donald O'Connor and actor Fredric March (in New York) kept the audience informed on who won what. "From Here to Eternity" (Buddy Adler, producer) won best picture of the year, also picking up the Oscar for Best Director for Fred Zinnemann, Best Supporting Actor for Frank Sinatra and Best Supporting Actress for Donna Reed, in addition to Best Writing/Screenplay (Daniel Taradash); Best Cinematography/Black-and-White (Burnett Guffey); Best Sound/ Recording (John P. Livadary, Columbia SSD); and Best Film Editing (William A. Lyon). The Best Actor award for the films of 1953 went to William Holden for "Stalag 17" while the Best Actress award went to Audrey Hepburn for "Roman Holiday". "Secret Love" from "Calamity Jane" was the Best Music/Song of the Year (Sammy Fain, music, Paul Francis Webster, lyrics). An interesting note: The Best Writing/ Story and Screenplay went to the 1953 version of "Titanic" (Charles Brackett, Walter Reisch, Richard L. Breen). Other memorable movies that year (some Oscar winners, some not): "The Robe", "Shane", "Mogambo", "The Moon is Blue" and "Hondo". ".
http://www.infoplease.com/ipa/A0148588.html .
1955-U.S. Customs confiscate 520 copies of Allen Ginsberg's "Howl" as they enter the U.S. It will then be published by City Lights publishers in San Francisco, leading to the arrest of publisher (and prominent poet) Lawrence Ferlinghetti. Customs also seized and destroyed another shipment of Ginsberg's poetry sent from Canada in the 60s.
1956---Top Hits
Lisbon Antigua - Nelson Riddle
The Poor People of Paris - Les Baxter
A Tear Fell - Teresa Brewer
Heartbreak Hotel - Elvis Presley
"Here's That Rainy Day," Los Angeles,CA.
Collector of Customs Chester McPhee confiscates 520 copies of a volume of poetry titled "Howl and Other Poems" by Allen Ginsberg with an introduction by William Carlos Williams. "The words and the sense of the writing is obscene," MacPhee declares "You wouldn't want your children to comer across it."
1958--Elvis Presley received the regulation short haircut from army barber James Peterson.
1961-Elvis Presley appears in concert at a benefit for the U.S.S. Arizona memorial in Hawaii. Following his 17 song set, the King would not play another live date for the next eight years.
1964---Top Hits
She Loves You - The Beatles
Fun Fun Fun - The Beach Boys
Twist and Shout - The Beatles
Saginaw, Michigan - Lefty Frizzell
1965 -- US: Martin Luther King Jr., leads 25,000 into Montgomery, completing civil rights march begun in Selma. After a weeks-long struggle against local police, the civil rights march ends triumphantly with a 50,000 person demonstration in Montgomery.
http://i.timeinc.net/Life/mlk/mlk08.jpg
1966-Poll taxes were declared unconstitutional by the Supreme Court on grounds that they represented an economic barrier to voting.
1967-The Doors debut album, featuring "Light My Fire", enters the Billboard LP chart.
1967-Although they had cracked the Top 40 on three previous occasions, The Turtles enjoyed their first and only Billboard number one hit with "Happy Together."
1969--*DOANE, STEPHEN HOLDEN Medal of Honor
Rank and organization: First Lieutenant, U.S. Army, Company B, 1st Battalion, 5th Infantry, 25th Infantry Division. Place and date: Hau Nghia Province, Republic of Vietnam, 25 March 1969. Entered service at: Albany, N.Y. Born: 13 October 1947, Beverley, Mass. Citation: For conspicuous gallantry and intrepidity in action at the risk of his life above and beyond the call of duty. First Lt. Doane was serving as a platoon leader when his company, engaged in a tactical operation, abruptly contacted an enemy force concealed in protected bunkers and trenches. Three of the leading soldiers were pinned down by enemy crossfire. One was seriously wounded. After efforts of 1 platoon to rescue these men had failed, it became obvious that only a small group could successfully move close enough to destroy the enemy position and rescue or relieve the trapped soldiers, 1st Lt. Doane, although fully aware of the danger of such an action, crawled to the nearest enemy bunker and silenced it. He was wounded but continued to advance to a second enemy bunker. As he prepared to throw a grenade, he was again wounded. Undaunted, he deliberately pulled the pin on the grenade and lunged with it into the enemy bunker, destroying this final obstacle. 1st Lt. Doane's supreme act enabled his company to rescue the trapped men without further casualties. The extraordinary courage and selflessness displayed by this officer were an inspiration to his men and are in the highest traditions of the U.S. Army .
1971 - Tom Jones went gold with his single, "She's a Lady"
1972 - The group, America, rode to the top of the pop music charts with their LP, "America", and the single (included on the LP), "A Horse with No Name". "A Horse With No Name" would be the group's only gold record and one of two number one songs (the other was "Sister Golden Hair", 6/14/75). America placed 11 tunes on the pop music charts between 1972 and 1983.
1972---Top Hits
A Horse with No Name - America
Puppy Love - Donny Osmond
Mother and Child Reunion - Paul Simon
My Hang-Up is You - Freddie Hart
1972-Roberta Flack started a five-week run to the top of the Billboard album chart with "First Take".
1975 - The town of Sandberg reported a wind gust to 101 mph, a record for the state of California
1977--After a decade of having only local success in the Michigan area, 33 year old Bob Seger gets his big break. His 7th album, "Night Moves" goes Platinum on the strength of three Top Forty hits: "Night Moves", "Mainstreet" and "Rock and Roll Never Forgets".
1980---Top Hits
Another Brick in the Wall - Pink Floyd
Working My Way Back to You/Forgive Me, Girl - Spinners
Him - Rupert Holmes
Why Don't You Spend the Night - Ronnie Milsap
1982-"9 to 5 " premiered on TV. This half-hour sitcom was based on the 1980 movie of the same name about three working women in dead-end jobs in a larger corporation. The three women were played by Rita Moreno, Valerie Curtin and Rachel Dennison ( in the role her sister Dolly Parton had played in the movie."
1982-"Cagney & Lacey" premiered on TV, breaking new ground as the first TV crime show in which the central characters were both female. The series was based on a made-for-TV movie that aired Oct 8, 1981, starring Loretta Swit and Tyne Daly. Meg Foster played Swit's character, Chris Cagney, but after one season she was replaced by Sharon Gless. Daly and Gless won six Emmys together for their roles. The last telecast aired on Aug 25, 1988.
http://timstvshowcase.com/cagney.html
1983--Motown Records celebrates its 25 anniversary with a concert in Pasadena, featuring The Supremes, Stevie Wonder, The Temptations, The Four Tops, Martha Reeves, Jr. Walker, The Commodores, Marvin Gaye, Smokey Robinson and The Jackson 5.
1985 - 57th Academy awards, Dorothy Chandler Pavilion, Los Angeles, no less. Host for the big show was actor/director Jack Lemmon .. The Best Picture of 1985 was "Amadeus", produced by Saul Zaentz. T It also won Oscars for Best Director for Milos Forman and Best Actor for F. Murray Abraham. The film also won top honors for Best Writing/Screenplay Based on Material from Another Medium (Peter Shaffer); Best Costume Design (Theodor Pistek); Best Sound (Mark Berger, Thomas Scott II, Todd Boekelheide, Christopher Newman); and Best Makeup (Paul LeBlanc, Dick Smith). Sally Field was pronounced Best Actress for "Places in the Heart", Best Supporting Actor was Haing S. Ngor for "The Killing Fields", and the Best Supporting Actress Oscar was given to Peggy Ashcroft for "A Passage to India". Stevie Wonder's "I Just Called to Say I Love You" from "The Woman in Red" took the honors for Best Movie/Song. And the Academy gave an honorary Oscar to Jimmy Stewart in recognition of more than 70 films in his 50-year career. Stewart earned one Oscar for Best Actor in "Philadelphia Story" (1940), and nominations for Best Actor in "Mr. Smith Goes to ". Washington", "Harvey", "It's a Wonderful Life" and "Anatomy of a Murder". ".
http://www.infoplease.com/ipa/A0149613.html
1988---Top Hits
Never Gonna Give You Up - Rick Astley
I Get Weak - Belinda Carlisle
Man in the Mirror - Michael Jackson
Life Turned Her that Way - Ricky Van Shelton
1988 - An early season heat wave prevailed in the southwestern U.S. The high of 93 degrees at Tucson AZ was a new record for March. Windy conditions prevailed across the central and eastern U.S. Winds gusted to 60 mph at Minneapolis MN, and reached 120 mph atop Rendezvous Peak WY
1990 - Temperatures dipped below zero in the Northern Rocky Mountain Region. Hardin MT was the cold spot in the nation with a morning low of 10 degrees below zero. Freezing drizzle was reported in the Southern Plains Region, with afternoon highs only in the 30s from the Southern High Plains to Missouri and Arkansas.
1991- the World League of American Football, part of the marketing attempt by the National Football League to extend the game's popularity in Europe, made its debut as the London Monarchs defeated the Frankfurt Galaxy, 24-11.
1991 – 63rd , Academy Awards Celebration, Dorothy Chandler Pavilion. Host was Billy Crystal, wearing an Armani tuxedo as did actors Jeff Goldblum, Tom Hanks, Dennis Hopper, Steve Martin and Denzel Washington. Also clad in Armani ... gowns ... were Oscar nominees Michelle Pfeiffer, Julia Roberts and Jessica Tandy, prompting "Women's Wear Daily" to refer to the occasion as the "Armani Awards". Best Picture of the year (1990) was "Dances with Wolves" (Jim Wilson, Kevin Costner, producers). Costner also won for his Best Direction of "Dances with Wolves". The Best Actor Oscar went to Jeremy Irons for "Reversal of Fortune". Best Actress was Kathy Bates for "Misery". The prize for Best Supporting Actor was claimed by Joe Pesci for "GoodFellas" and Best Supporting Actress was Whoopi Goldberg for "Ghost". The Best Music/Song was presented to Stephen Sondheim for "Sooner or Later (I Always Get My Man)" from "Dick Tracy". ".
http://www.infoplease.com/ipa/A0149801.html
1995----Top Hits
Take A Bow- Madonna
Candy Rain- Soul For Real
Creep- TLC
Red Light Special- TLC
1998-The National Football League awarded an expansion franchise to the City of Cleveland. The team, to be called the Browns, as was Cleveland's former team, now the Baltimore Ravens. Dwight Clark and Carmen Policy left the San Francisco to help manage the new franchise. Many local fans were glad to see them go.
2000---Top Hits
Say My Name-- Destiny s Child
Maria Maria- Santana Featuring The Product G
Breathe- Faith Hill
Amazed- Lonestar
2001-Steve Martin hosts the Academy Awards at the Shrine Auditorium, Los Angeles. Gladiator wins the best picture, Russell Crowe for the Gladiator,Julia Roberts for Erin Brockovich,
Benicio Del Toro best supporting actor for Traffic, Best supporting actress Marcia Gay Harden
for Pollock, Steven Soderbergh best director for Traffic, Best Writer Stephen Gaghan for
Traffic,Bob Dylan wins the Best Original Song Oscar for "Things Have Changed" from the movie Wonder Boys.
http://www.imdb.com/Sections/Years/2000/academy-awards

NCAA Basketball Champions This Date

1948 Kentucky
1957 North Carolina
1963 Loyola (IL)
1968 UCLA
--------------------------------------------------------------

SuDoku
The object is to insert the numbers in the boxes to satisfy only one condition: each row, column and 3x3 box must contain the digits 1 through 9 exactly once. What could be simpler?
http://leasingnews.org/Soduku/soduko-main.htm
--------------------------------------------------------------

Daily Puzzle
How to play:
http://www.setgame.com/set/puzzle_frame.htm
Refresh for current date:
http://www.setgame.com/set/puzzle_frame.htm
--------------------------------------------------------------


http://www.gasbuddy.com/
http://www.gasbuddy.com/GB_Map_Gas_Prices.aspx
http://www.gasbuddy.com/GB_Mobile_Instructions.aspx
--------------------------------------------------------------

Weather
See USA map, click to specific area, no commercials
--------------------------------------------------------------

Traffic Live---
Real Time Traffic Information
You can save up to 20 different routes and check them out with one click,
or type in a new route to learn the traffic live
--------------------------------