VENDOR SALES SPECIALISTS
LEASING SALES PROFESSIONALS
Like selling vendor programs and large transactions?
Enjoy international financing programs?
Prefer the advantages of a commission only environment with the security of health and welfare benefits?
CLICK HERE to find out how to have fun again.
Wednesday, March 25, 2009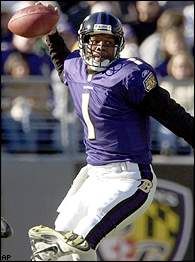 Football Quarterback Randall W. Cunningham born March 27, 1963 in Santa Barbara, California. He graduated from Santa Barbara High School in Santa Barbara, California, and attended the University of Nevada, Las Vegas (UNLV.) When he retired from the Philadelphia Eagles in 2002, he returned to UNLV to finish his college degree. A born again Christian, became an ordained Protestant minister and founded a church called Remnant Ministries in Las Vegas in 2004.
http://www.answers.com/topic/randall-cunningham
Headlines---
News Readers and eMail
Classified Ads---Sales
Heavy Snow Closes Colorado Leasing Offices
Union Capital Sold
Resource America withdraws $250MM IPO
Back to the Future
by Christopher Menkin
Classified Ads---Help Wanted
Letters!---We get eMail
Mortgage Turn-Around, rates lowest 50 years
Some good news! Housing start-ups UP
Monsters vs. Aliens/I Love You, Man
The Fast & the Furious/Odd Couple/Catch a Thief
Fernando's View By Fernando F. Croce
Poem by Barry S. Marks--"Father"
FDIC Seeks Comment Legacy Loans Program
Former Italease heads found guilty in fraud trial
IBM Plans 5,000 cut in U.S.
Agilent cuts 2,700 jobs
AIG's plane-leasing Needs Money
Willis Lease $26.6MM Net Income
Treasury Outlines Framework For Regulatory Reform
Poll: Outlook improving about economy
Michael Sarver, now there are 8 at American Idol
Lauer, Armstrong accidents/need for helmets
Oakland Police Funeral Today
News Briefs---
You May have Missed---
California Nuts Brief---
Sports Briefs---
"Gimme that Wine"
Today's Top Event in History
This Day in American History
Spring Poem
SuDoku
Daily Puzzle
GasBuddy
Weather, USA or specific area
Traffic Live----
######## surrounding the article denotes it is a "press release"
--------------------------------------------------------------

News Readers and eMail
Web Trends reports over 2/3rds of our readers go directly
to the web site, not via the email edition. This may be
for ease of use or their company is blocking our emails.
In fact, several readers report getting emails concerning
"compliance about non-business related email usage."
Many readers get around this by using their personal email address.
There are also many major companies that do not block
our email. They do not view their employees as "wasting
their time" by reading Leasing News during their break
or lunch period.
The point is Leasing News recommends you join our email list
to obtain any "breaking news," which is not weekly, but happens
only a few times during the month. The email also gives
you the headlines as well as letting readers know the news
edition is posted.
Our goal is 6am, East Coast time, to reach the European and
Middle-Market Daylight hours, too. I usually finish Leasing
News at 1am, California time, and it takes three to four hours
for the web person to post and go through that process,
and then the service sends out within the hour.
I am not happy when it does not reach readers by 7am, East
Coast Time, but usually it is my fault as I did not finish the
edition by the 1am deadline. You can usually tell by the
time it is available on line, as well as more typo's.
Kit Menkin, editor
--------------------------------------------------------------

Classified Ads--- Sales
Cherry Hill, NJ
College grad seeking entry level sales position for equipment leasing and financing in small to mid-size ticket markets. Have 6 months experience in the industry and self-motivated. Contact Matt at 609-280-2178 or
email at mkuzan@gmail.com

Chicago, IL
Sales Executive or Senior Manager, with responsibility for leasing capital equipment in support of transactions based on current market values, market potential and economic trends.
tomvolk53@hotmail.com
Fort Myers, Florida
Very experienced and strong skills with both Captive and Specialty Sales and Sales Management. Over 20 years, will relocate and travel- successful and team player .
e-mail: tlinspections@gmail.com
Fresno, CA
Aggressive, competitive self-starter w/successful vendor/direct equipment
leasing and asset-based lending experience seeks return to leasing industry
after successful stint in business banking sales.
Email: dsp559@hotmail.com
Resume
Minneapolis, MN
16 years leasing experience from micro to large ticket market, variety of equipment. Most recently calling on vendor telecom dealers in Upper Midwest.
golfadm@yahoo.com
Montgomery, AL
Individual with 10 years advertising sales exp. & 7 years insurance sales exp. Wants independent contractor situation in Alabama.
Work with leasing company or broker.334-590-5133
E-mail: billmcneal2003@yahoo.com
Open
Many years of successful experience in niche leasing. Seek position with bank or other self-funded entity. Position and/or location secondary to company profile.
Email: David34983@comcast.net
Orange County, CA
19+ years of successful marketing to the broker/lessor community representing one funding source owned by several parent companies.
Email: oc49ersteve@sbcglobal.net
Oklahoma
Over 30 years of financing experience, resume posted at www.geocities.com/bobbybenmoore, phone 580-351-2531
Philadelphia Metro Area - 30 Years experience Healthcare sales/ management- 3 years experience newly create "small-ticket" healthcare division. Good success - Mitch Utz 215-460-4483 mitutz@msn.com
Pittsburgh , PA
Aggressive self starter looking for leasing position w/10 plus yrs sales exp., plus banking experience 814-227-4592
mwiser500@hotmail.com
Pittsburgh, PA
Over 25 years of leasing experience including Captive, Dealer, Broker, and Third Party. Multiple equipment types. Seeking a Territory or National Sales position.
vsiegel2@aol.com
San Francisco Bay Area:
Business Development "Hunter" with transferable book of business in multiple segments: commercial construction, technology, fitness, etc. Years of managerial experience: can also be a "player/coach". E-mail: VdrPgmBizDev@aol.com
SouthEast
Award winning commercial leasing salesman, middle market Georgia , Alabama , Tennessee , and Florida in addition to originating leases nationally. 26 years experience.
Resume
Texas/Oklahoma
15 year lease vet looking for plact to take business.great references. all major equipment types. open to compensation. please contact if interested.
E-mail: bankingdallas@yahoo.com
For a full listing of all "job wanted" ads, please go to:
http://www.leasingnews.org/Classified/Jwanted/Jwanted.htm
To place a free "job wanted" Leasing News ad:
http://www.leasingnews.org/Classified/Jwanted/Jwanted-post.htm
ELFA Career Center: Job Seekers (free):
http://careers.elfaonline.org/search.cfm

(Leasing News provides this ad "gratis" as a means
to help support the growth of Lease Police)
--------------------------------------------------------------

Heavy Snow Closes Colorado Leasing Offices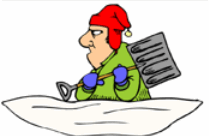 Several leasing companies reported letting employees leave early yesterday due to the heavy snow, as well as the dropping temperatures.
If you call certain regions of the United States and do not get an answer or response, it is not that they are out of business, it is the inclement weather.
--------------------------------------------------------------

6905 S. 1300 E. #180, Midvale, UT 84047
ph (801) 944-3400 / fx (801) 944-UCAP (8227)
www.ucap-partners.com
Union Capital Partners Sold
March 25, 2009

Valued Referral Partners and Brokers,

Union Capital Partners has sold its lease portfolio to ACC Capital Corporation. Effective immediately U-Cap will cease accepting new applications and its operations will be consolidated into ACC's. Kirstin and Kim have both taken positions with ACC; Kirstin in the position of Sr VP/Chief Operating Officer and Kim Simmons in the position of Director of Intermediary Relations.

We value and appreciate you and your business and commit to provide you with the same service and integrity that you have come to expect of U-Cap. You are welcome to contact either of us directly either through the U-Cap number (this has been forwarded for the time being) or at our new numbers:

Kirstin Patterson
direct line 801-733-2269
fax 801-733-2379
kpatterson@acccapital.com

Kim Simmons
direct line 801-733-2294
fax 801-733-2357
ksimmons@acccapital.com

Outstanding U-Cap approvals will be honored until stated expiration. Any requests for approval extension will be considered under ACC's then posted rates and credit criteria. Again, we thank you for your support over the last few years and look forward to continuing our association. Please feel free to call either of us at the numbers above.

Best wishes for success –

Kirstin and Kim
--------------------------------------------------------------

Resource America-Linked SPAC Cancels IPO, Withdraws Registration of Shares

Resource America, parent of LEAF Financial Corporation, has reportedly cancelled it Special Purpose Acquisitions Companies IPO Offering, according to SNL. Such offering, must be consummated within two years. On January 7, 2008 Resource America filed Form S-1 with the Securities and Exchange Commission for an initial public offering of units of RAI Acquisition Corp., a newly incorporated special purpose acquisition corporation formed for the purpose of acquiring one or more businesses, seeking to raise $250 million for RAI Acquisition Corp. in an offering to be underwritten by J.P. Morgan Securities Inc.
RAI Acquisition Corp. was proposing to offer to sell 25,000,000 units, consisting of one share of common stock and one warrant to purchase one share of common stock per unit, at an offering price of $10.00 per unit. The net proceeds of the offering will be held in trust pending the completion of an acquisition. The timing of the offering is subject to market conditions, regulatory approvals and certain other conditions. Evidently the timing was not right.
-------------------------------------------------------------

Back to the Future
by Christopher Menkin

I feel like the guy in the old joke of getting the elephant to move, as several readers thought I was being "overdramatic" in the conclusion of my article in Wednesday's edition,"$650 billion Leasing Industry has dramatically changed:
"2009 will see more leasing companies folding and more leasing brokers leaving the marketplace. The good old days of leasing being 'easy money' will soon be a memory.
Remember me?
The preface was longer than I wanted and perhaps appeared to be a quick history of leasing that ran from the 1960's, showing the changes in the industry until today. The crux was that securitization of portfolio's is not only is it drying up, it has dried up. The DZ Bank exit was a very good example. Those who grew their marketing companies based on this will not be around in 2010, maybe sooner.
You need equity and banks loans again to be a lessor. Back to the future!
Banks are NOT looking for portfolios. It is the opportunistic unregulated companies that are seeking those out. Most portfolios sales now come with a significant (or at least a portion) of delinquent or defaulted accounts. This is not an area where banks excel. Banks are selling to raise cash in order to keep or get their ratios at the required levels (loan to deposit, etc). The securitization market (where banks provided most of the funds as a pure lender) has dried up as banks simply don't have the liquidity to lend into these environments and the credit quality of the typical end lessee and the guarantors have deteriorated to the point where the risk associated with the portfolio credit quality doesn't meet bank lending criteria.
You need to keep in mind that banks loaned at low costs into these structures as there was little perceived risk as the loans were primarily GUARANTEED by a high quality insurance company. (AIG, AMBAC, etc). With these guarantors out of the market or simply becoming a risky credit themselves there is nothing to keep new securitization portfolios bankable from a credit perspective. Companies that are now purchasing existing portfolios do indeed make money off the late charge provisions in the leases as lessees are slower to pay now. This is mitigated of course with the losses from contracts that default in the portfolio which surely will happen.
There is surely money available if you have a good track record and you want to pay for it.
The trick today is to purchase a portfolio at a big enough discount so as to be able to absorb the 'sure to come losses' and enjoy the late fees and high yields which come from purchasing the portfolio well under par.
Those with the cash, who have investor partners, who have the gold to make the rules, they will not only survive in this environment, they will win the deals with profitable margin and great success.
Now is the time to really get serious, read more, attend conferences, even take some college courses, learn, as the next few years will not be easy in the leasing and finance industry.
$650 billion Leasing Industry has dramatically changed
by Christopher Menkin
http://www.leasingnews.org/archives/March%202009/03-25-09.htm#change
--------------------------------------------------------------

Leasing Industry Help Wanted
Credit Management/Funding Operations

Vice President
Credit Manager/Funding Operations
Hands-on, professional and personable senior management team member to work with small ticket leases from the third party broker marketplace. Click here for more information.
About the company: Founded in 1982, we originate all of our leases through an independent network of lease brokers


Credit Syndicator / Funding Specialist

Credit Syndicator
Full time opening for the right team player with heavy structured transaction experience. Click here for description.
Funding Specialist
Full time opening for the right team player with heavy structured transaction experience. Click here for description.

sales

Experienced Sales Person
Orange County, California
Commission 40-65%, full back office, Marketing Tools, vendor programs, credit analyst available.


Barbara Griffith 714-573-9804
About the Company: Southern California Leasing: Professional, Reputable, 17 year winning track record.



Sales
San Clemente, California
The iFinancial Group is looking for highly motivated individuals with experience originating equipment lease transactions . We offer a relaxed work environment, provide leads and offer above industry standard commission. Call Todd Clark 888-852-5155 x223
email: tclark@ifinancialgroup.com
Ten years providing financing nationwide



"Senior Leasing/Commercial Account Executives
Proven history of closed deals & an established book of business?
Want superior support & great income opportunity?
Email resume to deanc@capnetusa.com
About the Company: CapNet Financial Services, Inc has been a leader in direct lease originations for 10 years. Our mission is to provide American business with fast, innovative, financing solutions to grow their companies and exceed their goals."




Burbank, California
Sales
Experienced salesperson for well-established/experienced company, very active in leasing industry, nationwide.
Call Jeff Rudin (888) 44QUAIL x14 or email : jrudin@quailcap.com
About the company: Quail Equipment Leasing 17 years in business with the ability to develop specialized programs for vendors and unique industries: $10K to $24MM.




VENDOR SALES SPECIALISTS
LEASING SALES PROFESSIONALS
Like selling vendor programs and large transactions?
Enjoy international financing programs?
Prefer the advantages of a commission only environment with the security of health and welfare benefits?
CLICK HERE to find out how to have fun again.
Please see our Job Wanted section for possible new employees.
-------------------------------------------------------------

Letters!

"It would seem that one of my Discounters forwarded to you what would normally have been a memo not for circulation. That said, I have no problem with your publishing it, and wanted to thank you for blacking out the Buy Rates.
It was the proper thing to do."

Andrew R Corsi
Senior Vice Pres
Sterling National Bank
(It fit perfectly into the current news edition, plus what Leasing News has been informed readers for the last six months. Not only are companies not accepting new brokers, many are getting
out of the broker business, many banks getting out of leasing, and credit criteria, more equipment restrictions, more due diligence, and reliance more on financial statements and tax returns rather
than a "Paynet score" or "D&B rating. While we like to provide "proof" of what is being written here, we try to be polite, such as not including "buy rates." Thank you for noticing. Editor)
Sterling National Bank exits "App Only" Program
http://www.leasingnews.org/archives/March%202009/03-25-09.htm#sterling
---

"Thank you for printing some positive information out in our industry…
"Business is steady which is good these days. There is a lot of opportunities to develop new vendor relationships."
Donna M. Wesemann, CLP
Vice President of Sales
Susquehanna Commercial Finance, Inc.
Susquehanna Bancshares, Inc.
800 786 0004, ext. 138
800 786 0023, fax
Donna.Wesemann@Susquehanna.net
www.Susquehanna.net/SCF
"A Smarter Way To Money"
Susquehanna Business Partner of the Year
http://www.leasingnews.org/archives/March%202009/03-20-09.htm#susq
---

Experienced Sales Person
Orange County, California
Commission 40-65%, full back office, Marketing Tools, vendor programs, credit analyst available.


Barbara Griffith 714-573-9804
About the Company: Southern California Leasing: Professional, Reputable, 17 year winning track record.


"Someone just called and thought I was offering my services as a back office."
Best Regards,
Barbara Griffith
President
SOUTHERN CALIFORNIA LEASING
15 YEARS OF EXCELLENT CUSTOMER SERVICE
180 E. Main Street, Suite 204
Tustin, CA 92780
bgriffith@socalleasing.com
tel: 714-573-9804
fax: 714-573-9806
(Barbara wrote the ad, and her goal was to show that her company was different. She said the calls she gets from sales people indicate they get very little support from the companies where they work, often a desk, a telephone, perhaps a list to call, but not what she can offer. So she wanted the line in the ad that are also bringing her calls as if she is a "back office" only. Editor)
----
"This is a great piece, I am forwarding it to everyone on my mailing list and all of my employees…. Great job on this little work, big statement:"
Bruce L Braviroff
Director
SC Equipment Funding
Phone: 714-996-1298
Fax: 714-200-0314
www.SCEquipmentFunding.com
P Go Green - Please consider the environment before printing this e-mail.
--
Steven Craig Gilyeart, JD, passes away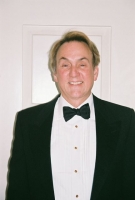 "All,
"I received notification over the weekend that Steven Gilyeart, my good friend and professional associate, died last week. His death was sudden and unexpected.
"I met Steve in the late 70's through the UAEL (United Association of Equipment Leasing now National Equipment Finance Association predecessor to WAEL (Western Association of Equipment Leasing, which became UAEL.) We become business associates and personal friends. Steve helped many of the lessors and brokers as we grew our businesses. He volunteered his time serving on the board of directors and assisting the Certified Lease Professional certification process. He and Bob Jacobson were the UAEL representatives when Article 2A was drafted.
"Through the years, our paths crossed many times. When I moved to the Puget Sound area, Steve and I enjoyed many evenings around the dinner table with friends. Steve amazed me with all his energy to go skiing, competitive ballroom dancing, scuba diving and Japanese sword fighting. He had enjoyed many types of music from jazz to opera. Steve also did several in-depth projects on the computer.
"Steve introduced me to an acquaintance who led me to take a consulting assignment in Asia. I'll never forget Steve's help in getting me an opportunity to experience all the thrills of the last three years living in Asia! I helped Steve with a training session for Cambodian government ministers to explain his draft of the Law on Financial Leasing. I believe this was the thirty-fifth country where he had drafted the law on leasing. He was like a walking encyclopedia listening to all the stories of all the adventures, people and cultural differences of places like Eastern Europe, Asia, and the Middle East.
"Steve and I had just proposed a couple projects to help leasing grow in developing countries. I spoke to him earlier in the week. Steven will be greatly missed."
Jim Swander
email jimswander@sprintmail.com
Skype Name jimswander
Steven Craig Gilyeart, JD, passes away
http://www.leasingnews.org/archives/March%202009/03-11-09.htm#pass
--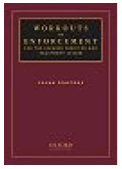 Workouts and Enforcement for the Secured Creditor and Equipment Lessor
by Frank Peretore
"If you are a workout or litigation specialist, find out the best way to manage your accounts and supervise outside counsel in Workouts and Enforcement for the Secured Creditor and Equipment Lessor. This is a must-read to understand how to expertly protect and enforce creditors' and lessors' rights, maximize recoveries and minimize mistakes and lost opportunities.

"Authored by LEAN member Frank Peretore, founding partner of Peretore and Peretore, P.C., present Legal Chair of NEFA and former Legal Chair of EAEL, this recently released book provides a comprehensive guide to the most ambitious yet efficient enforcement. No other book offers so many detailed strategies along with user-ready forms, all prepared from the perspective of the secured creditor and equipment lessor."
Hardback, 546 pages
Feb 2008,
In Stock Price: $190.00 --- special: $152.00
www.oup.com/us and enter promo code 27469 ]
type in name of book
------
"Instead of waiting until these so called" leasing companies are caught in a pile of 'fraud', it would be neat and I think something that would get the rank and file in the industry as well as the fearless leaders buzzing, to have a column devoted to bad practices for any company.
"I like your style and this was just an idea for what it is worth."
Tom Lewis
tlinspections@gmail.com
(The List, which was started in 2000, is on line both chronological and
alphabetical, contains current information on many companies:
Alphabetical:
http://www.leasingnews.org/list_alpha_new.htm
Chronological:
http://www.leasingnews.org/list_chron_new.htm
(Companies who make the Complaint Bulletin Board may be considered an alert to the industry to funders, companies who buy their paper, individual submissions, and certainly may be an indication of cash flow problems. If I were a purchaser of their paper, I would be concerned if they are going to be around to live up to "representation and warrants," and certainly would review their leases sent with much more scrutiny.
(If I were a sales person selling against one of the companies listed, I certainly would make mention of the complaint in Leasing News, a poor Better Business Bureau report (bbb.org), and I would also check out if the company was licensed in the state where the applicant company was located.
(Perhaps some readers save certain stories in Leasing News to bring up in negotiating a lease with a new prospect. Perhaps Leasing News should have a new list of companies to watch, as you suggest. Next time we have an editorial meeting, will bring up the topic. Thank you. Editor)
Leasing News Complaint Bulletin Board:
http://www.leasingnews.org/bulletin_board.htm
-----

I know from Leasing News you like TV and movies. My brother (John Enbom) is Executive Producer and writer of a show on Starz called Party Down. It premiered last Friday. You can see the first episode for free at http://www.youtube.com/watch?v=xSs-pJ5qX6c. The show is great - funny and a great cast. Please tell our equipment finance bretheren to take a look.
Chris Enbom, CEO
Allegiant Partners Inc.
900 4th Street
Suite 200
San Rafael, CA 94901
office: (415) 451-4041
cell: (415) 305-8850
www.allegiant-partners.com
-------------------------------------------------------------

Mortgage Turn-Around, Now rates lowest 50 years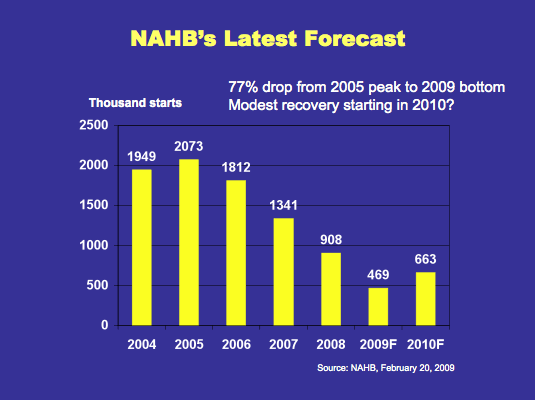 The benchmark 30-year fixed-rate mortgage fell 10 basis points, to 5.19 percent, according to the Bankrate.com national survey of large lenders. This is the lowest point in more than 50 years,
Bankrate.com notes. The benchmark is 5.19% for a 30 year fixed loan. The 15 year fixed rate is 4.8%.
The Mortgage Bankers Association reported that the market composite index of its weekly mortgage applications survey for the week ended March 20 soared 32.2%. The refinance index climbed 41.5%. Four-fifths of those applicants were homeowners who had loans and who wanted to refinance at lower rates.
Sales of new single-family homes rose 4.7% to a seasonally adjusted annual rate of 337,000 from a revised January rate of 322,000.
The median sales price of new homes sold in February was $200,900; the average sales price was $251,000. The seasonally adjusted estimate of new homes for sale at the end of February was 330,000, representing a supply of 12.2 months at the current sales rate.
The four-week moving average for the seasonally adjusted market index was up 13.9%. The four-week moving average was up 1.7% for the seasonally adjusted purchase index, while this average was up 18.7% for the refinance index.
The refinance share of mortgage activity rose to 78.5% of total applications from 72.9% the previous week. The adjustable-rate mortgage share of activity declined to 1.4% from 2.0% of total applications from the previous week.
The average contract interest rate for 30-year fixed-rate mortgages fell to 4.63% from 4.89%, with points decreasing to 1.13 from 1.23, including the origination fee, for 80% loan-to-value ratio loans. The contract rate is the lowest in the history of the survey, which began in 1990.
The average contract interest rate for 15-year fixed-rate mortgages slipped to 4.48% from 4.52%, with points decreasing to 1.07 from 1.18, including the origination fee, for 80% LTV loans.
Further, the average contract interest rate for one-year ARMs increased to 6.22% from 6.20%, with points increasing to 0.15 from 0.14, including the origination fee, for 80% LTV loans.
-------------------------------------------------------------

Some good news! Housing start-ups UP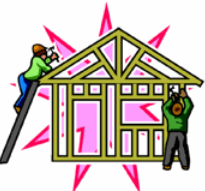 Al Schuler, Analyst for the US Department of Agriculture, Forestry Department, reports housing rebounded some in February, with total starts up 22% to a SAAR rate of 583,000. However, this was driven by the 82% gain in multi family/rental units, which are traditionally, more volatile than the single family sector.
Schuler reports for single family, permit data was more encouraging as they increased 11% to a SAAR rate of 373,000. Although this is encouraging news, the housing market remains mired at a level that is less than one third of what it at the peak in 2005. Single family permit data was encouraging news for builders and building material suppliers, particularly if this continues.
The statistics would have been higher, except for counting California that had a 25% drop in new housing starts, driving the numbers across the country down.
The key to a stronger economy is stronger banking and credit markets, and that will not happen until house prices stabilize. Here are graphs he provided for Leasing News readers.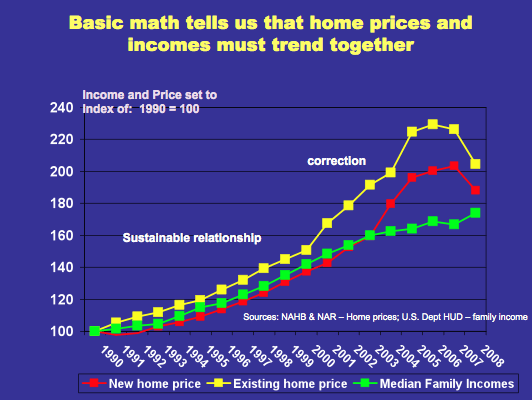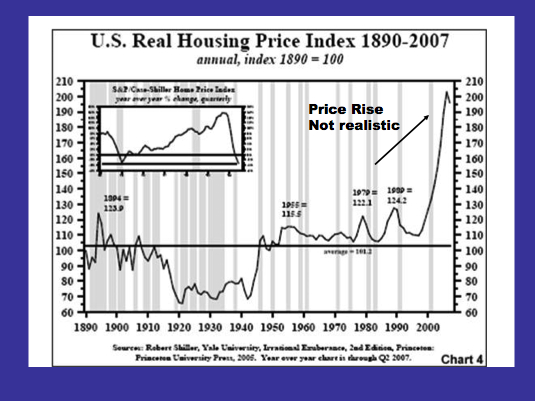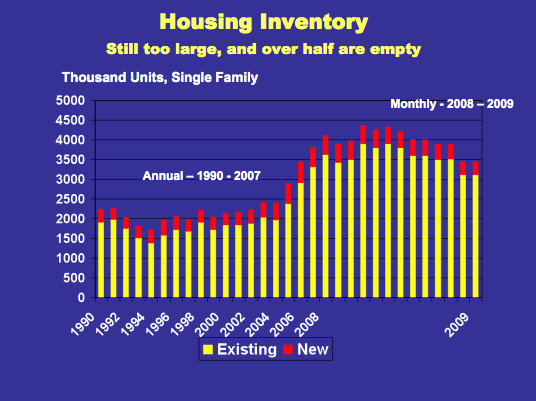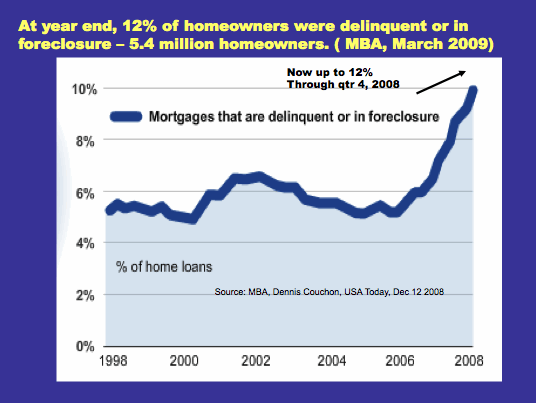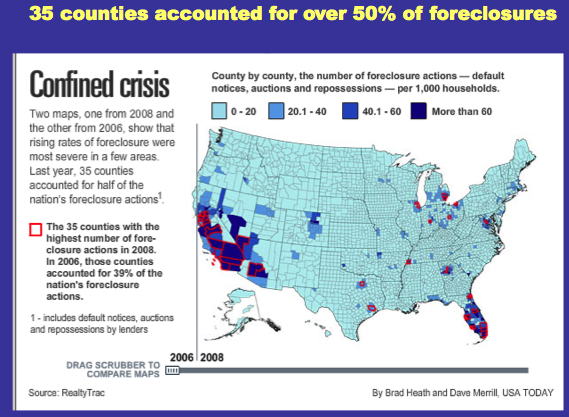 Hopefully the latest stimulus package ( e.g., HASP – homeowner affordability and stability plan) will help as well as other economic stimulus and long range concept, too
-------------------------------------------------------------

Fernando's View

By Fernando F. Croce
"Monsters vs. Aliens" and "I Love You, Man" are both light, mainstream entertainments. Meanwhile, readers staying at home should check old three oldies being released on DVD.
In Theaters: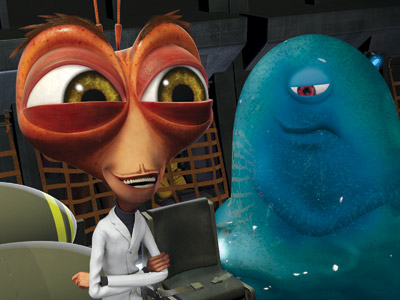 Monsters vs. Aliens (DreamWorks): The first in a series of 3-D pictures from DreamWorks, this colorful animated feature has enough effervescence to galvanize young viewers and enough smart humor to delight their parents. The story follows plucky Susan (voiced by Reese Witherspoon), whose wedding day is interrupted by a falling meteorite which turns her into a giant. Suddenly finding herself with mysterious powers, she's summoned to a secret government program to help save the world along other friendly creatures, which include an ever-hungry blob (Seth Rogen) and a smarty-pants cockroach (Hugh Laurie). Much of the film feels like a spoof of old monster movies, though one in which the monsters are an endearing bunch of misfits rather than a destructive force. Try to catch it on IMAX.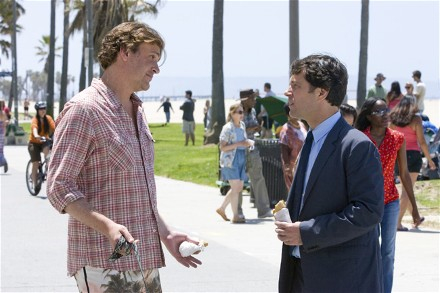 I Love You, Man (Paramount): Following his sharp turn in "Role Models," Paul Rudd once more shows his comic talent in this agreeable and often clever comedy. Peter (Rudd) is a realtor with a successful career and the girl of his dreams. The only problem, however, is that he has no male friends who can serve as best man at his wedding. Things change when he becomes best friends with Sydney (Jason Segel), a crude but good-natured slob. But as Peter spend more time with his new bud, it's his fiancée's turn to get jealous. Fans of "Superbad" and "Forgetting Sarah Marshall" will definitely eat it up, though anyone looking for a laugh should have a good time.
New on DVD: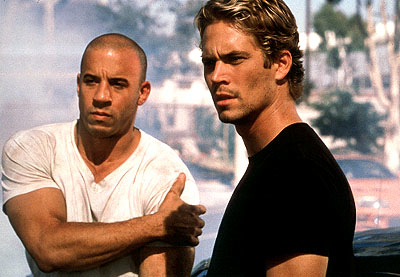 The Fast and the Furious (Universal): Before the latest installment of this action franchise hits theaters, fans may want to check out how the characters first started out in the 2001 original, which is getting a special, limited-edition DVD release. Set in the netherworld of L.A. car-racing gangs, the plot follows the bond that grows between two unlikely partners, a gang leader accused of hijacking vehicles (Vin Diesel) and the FBI undercover agent (Paul Walker) who infiltrates this subculture. Though the storyline won't win any Academy Awards, director Rob Cohen stages the car showdowns with kinetic fierceness, and the cast (which also includes Jordana Brewster and Michelle Rodriguez) keeps the film's pulse racing.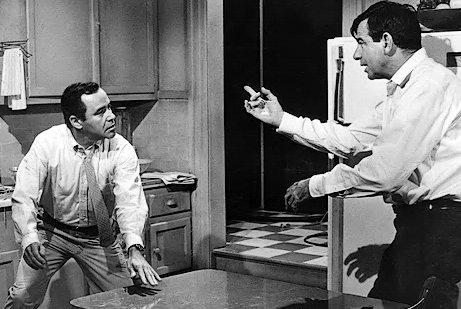 The Odd Couple (Paramount): Viewers who think only of the TV series when "The Odd Couple" is mentioned should check out the original 1968 film version that started it all. Neurotic, compulsively neat Felix Ungar (Jack Lemmon) and grouchy, slovenly Oscar Madison (Walter Matthau) are best friends despite being complete opposites. When Felix is abandoned by his wife, he moves in with Oscar until things settle down. But as their clashing personalities become more glaring, can their friendship survive? While many of Neil Simon's sitcom-style jokes haven't aged well, the priceless chemistry between Lemmon and Matthau remains as fresh and spiky as when the film first came out.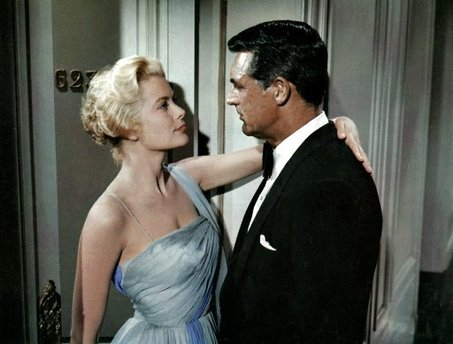 To Catch a Thief (Paramount): Romantic thrillers don't come much more entertaining than Alfred Hitchcock's sparkling 1955 film, getting a new, deluxe DVD transfer. Playing the kind of suave role he did better than anyone, Cary Grant stars as John Robie, a famous ex-jewel thief who is suspected of being up to his old tricks when a series of burglaries take place in European high society. Determined to prove his innocence, he takes off to France's sun-dappled Riviera, where he becomes involved with socialite Frances Stevens (a delectable Grace Kelly). Giving preference to charm over suspense, the movie is lushly shot, richly comic and stylishly played. Hitchcock once described it as his own private vacation; audiences will experience the same kind of pleasure.
(This ad is a "trade" for the writing of this column. Opinions
contained in the column are those of Mr. Terry Winders, CLP)
----------------------------------------------------------------

Poem by Barry S. Marks--
Father
My sister and I thought he was a bear.
Usually surly, returning home only
to hibernate, feed and growl.
A bear with a belt in his hand:
There was that one time she
sassed him. He really put his back into it.
I resolved to be careful with words
and later went to law school.
But we never lacked for direction
and when the house was dark,
after he kissed us good night with his
ursine beard and ordered us to sleep,
when our lesser fears rose
from coffin or castle to lurk at our windows,
it was good to know he was outside the door.
That was fifty years ago and tonight, as I debate
a third martini, not really wanting
to go home to my wife,
Crystal the cocktail waitress
winks at me.
And Dad, Ol' Bear, I hear you growl
and of course I ask for the check.
© 2008 Barry S. Marks, From Einstein at the Odeon Café by the Big Table Poets.
Available @ barry@leaselawyer.com
---------------------------------------------------------------------
#### Press Release ##############################

FDIC Seeks Comment on the Recently Announced Legacy Loans Program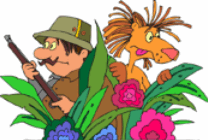 The Federal Deposit Insurance Corporation (FDIC) today announced the opening of the public comment period for the Legacy Loans Program (LLP). The FDIC and the Department of the Treasury recently announced the LLP, which will remove troubled loans and other assets from FDIC-insured institutions and attract private capital to purchase the loans. The FDIC is requesting comment from interested parties on the critical aspects of the proposed LLP.
The program is intended to boost private demand for distressed assets that are currently held by banks and facilitate market-priced sales of troubled assets. It is necessary because uncertainty about the value of these assets makes it difficult for banks to raise capital and secure stable funding to support lending to households and businesses.
The LLP, announced by the Administration on Monday, will combine an FDIC guarantee of debt financing with equity capital from the private sector and the Treasury. The partnerships will purchase assets from banks and place them into what will be known as Public-Private Investment Funds (PPIF).
Institutions of all sizes will be eligible to participate in the LLP to sell assets. It is expected that a range of investors will participate. The program will particularly encourage the participation of individuals, mutual funds, pension plans, insurance companies and other long-term investors. Investors will be pre-qualified by the FDIC to participate in auctions.
For providing a guarantee, the FDIC will be paid a fee, a portion of which will be allocated to the Deposit Insurance Fund. The FDIC will be protected against losses by the equity in the pool, the newly established value of the pool's assets and the fees collected.
The FDIC will play an ongoing reporting, oversight and accounting role. In addition, the FDIC will structure the debt that the selling bank will take back when the legacy loans are sold. Participant banks may then resell the debt into the market.
The FDIC is seeking public comment from interested parties on the critical aspects of the LLP. Comments are requested no later than April 10.
For more details on the program and to review and submit comments to the questions,
please go to www.fdic.gov/llp/index.html.

Congress created the Federal Deposit Insurance Corporation in 1933 to restore public confidence in the nation's banking system. The FDIC insures deposits at the nation's 8,305 banks and savings associations and it promotes the safety and soundness of these institutions by identifying, monitoring and addressing risks to which they are exposed. The FDIC receives no federal tax dollars – insured institutions fund its operations.
#### Press Release ##############################
---------------------------------------------------------------------

News Briefs----
Former Italease heads found guilty in fraud trial
http://www.leasinglife.co.uk/articles/article.asp?x=4824&mid=4&smid=&cf=h
IBM Plans 5,000 cut in U.S.
http://www.nypost.com/seven/03262009/business/ibm_plans_5_000_cuts_161376.htm
Agilent cuts 2,700 jobs
http://www.pressdemocrat.com/article/20090326/ARTICLES/903269974/1350?Title=
Agilent-cuts-2-700-jobs
AIG's plane-leasing unit says survival is in doubt without new loans
http://www.latimes.com/business/la-fi-aig-planes26-2009mar26,1,1663713.story
Willis Lease Finance Reports Record 2008 Net Income of $26.6 Million
http://www.foxbusiness.com/story/markets/industries/industrials/willis-lease-finance-re
ports-record--net-income--million/
Treasury Outlines Framework For Regulatory Reform
http://www.ustreas.gov/press/releases/tg72.htm
Poll: Outlook improving about economy
http://www.usatoday.com/money/economy/2009-03-26-poll_N.htm?loc=interstitialskip
Michael Sarver, now there are 8 at American Idol
http://blogs.usatoday.com/idolchatter/
http://blogs.pressdemocrat.com/default.asp?item=2355318
Lauer, Armstrong accidents emphasize need for helmets
http://blogs.usatoday.com/betterlife/2009/03/both-matt-lauer.html
Law Enforcement from Country to attend Oakland Police Funeral
http://www.contracostatimes.com/news/oakland-police-shooting/
---------------------------------------------------------------


You May have Missed---
America's Unhealthiest Restaurants
http://health.yahoo.com/experts/eatthis/26542/americas-unhealthiest-restaurants
----------------------------------------------------------------

Sports Briefs----
Leadership in Finance: Baseball's Jonathan Mariner
http://www.cfo.com/article.cfm/13362431/c_13395002?f=home_todayinfinance
----------------------------------------------------------------


California Nuts Briefs---
Schwarzenegger Opens California Fairgrounds to Homeless Camp
http://www.bloomberg.com/apps/news?pid=20601087&sid=aKqkjyYkFN8w&refer=worldwide
Schwarzenegger says he's not running for another office
http://www.sacbee.com/capitolandcalifornia/story/1729684.html
----------------------------------------------------------------


"Gimme that Wine"
It's wine before its time
http://www.pressdemocrat.com/article/20090325/LIFESTYLE/903259893?Title=
It-s-wine-before-its-time-
Don't Just Stick a Cork in It
http://www.washingtonpost.com/wp-dyn/content/story/2009/03/24/
ST2009032401612.html?hpid=smartliving
Wine Institute adds 20 winery members
http://www.examiner.com/x-2327-Drinks-Examiner~y2009m3d24-Wine-Institute-adds
-20-winery-members
wman's Own® Named Leading New Wine Brand For 2008
http://www.prweb.com/releases/Newmans/Own/prweb2267424.htm
Wine Groups Make Leadership Changes
http://www.winesandvines.com/template.cfm?section=news&content=63224&htitle=
Wine%20Groups%20Make%20Leadership%20Changes
Wine Prices by vintage
http://www.winezap.com
http://www.wine-searcher.com/
US/International Wine Events
http://www.localwineevents.com/
Winery Atlas
http://www.carterhouse.com/atlas/\
Leasing News Wine & Spirits Page
http://two.leasingnews.org/Recommendations/wnensprts.htm
The London International Vintners Exchange (Liv-ex) is an electronic exchange for fine wine.
http://www.liv-ex.com/
----------------------------------------------------------------

Today's Top Event in History
1950 - Jazz pianist Erroll Garner became one of the first jazz instrumentalists to give a solo concert. He played the Music Hall in Cleveland, OH. In 1954, Garner would gain international applause for writing and recording a standard that has been presented many times since: "Misty". Johnny Mathis and Sarah Vaughan are but two of many recording artists to offer vocal renditions of this renowned Garner composition. Play "Misty" for me. I believe I have all his albums and play them often at the office.
[headlines]
----------------------------------------------------------------

This Day in American History
1792-the first Congressional investigation was authorized after troops under the command of Major General Arthur St. Clair were defeated by Native American forces near the Ohio-Indiana border on November 4, 1791. The House of Representatives, by a vote of 44-10, resolved " that a committee be appointed to inquire into the causes of the failure of the late expedition under Major General St. Clair; and that the said committee be empowered to call for such persons, papers and records as may be necessary to assist their inquiries. " the seven member committee, which was headed by Thomas Fitzsimons, a federalist of Pennsylvania, absolved St. Clair and ruled that his defeat " can in no respect be imputed to his conduct either at any time before or during the action." St. Clair nonetheless resigned his army command, retaining his post as governor of the Northwest Territory.
1794 - President Washington and Congress authorized creation of the U.S. Navy. The bill authorizes construction of 6 frigates, including Constitution.
1794 - James Monroe is appointed the American minister to France replacing Governeur Morris, whose recall the French have requested because of his royalist sympathies and meddling.
1813 - In a US attack on Fort George, near the mouth of the Niagra River, LTC Winfield Scott with a 4000-man force captures the 1600-man British garrison under General John Vincent. The British withdraw from Lake Erie. This action permits Captain Oliver Hazard Perry to surreptitiously remove five vessels form the Black Rock shipyard and take them to Presque Isle in order to reinforce the flotilla under construction there.
1814 - General Jackson led U.S. soldiers who killed 700 Creek Indians at Horseshoe Bend, La. [in Northern Alabama] Jackson lost 49 men.
1836- The Mormon Temple built in Kirtland, Ohio by Joseph Smith, the founder of the Church of Jesus Christ of Latter-Day Saints (or Mormon Church) was dedicated. He had moved to Ohio with 50 families.
1836 - In a disastrous setback for the Texans resisting Santa Anna's dictatorial regime, the Mexican army defeats and executes 417 Texas revolutionaries at Goliad. Now determined to break completely from Mexico, the Texas revolutionaries began to yell "Remember Goliad!" along with the more famous battle cry, "Remember the Alamo!" Less than a month later, Texan forces under General Sam Houston dealt a stunning blow to Santa Anna's army in the Battle of San Jacinto, and Texas won its independence.
1855-kerosene distilled from bituminous shale and cannel coal for illuminating purposes was obtained by Dr. Abraham Gesner. The name "kerosene" is derived from keros, the Greek work for wax, referring to the use of paraffin in the distillation process.
1860 - The device which, officially, is a "covered gimlet screw with a 'T' handle", or corkscrew, was patented this day by M. L. Byrn of New York City
1865 - President Lincoln meets with Ulysses S. Grant and William T. Sherman at City Point, Virginia, to plot the last stages of the war. Lincoln came to Virginia just as Grant was preparing to attack Confederate General Robert E. Lee's lines around Petersburg and Richmond, an assault that promised to end the siege that had dragged on for 10 months. Meanwhile, Sherman's force was steamrolling northward through the Carolinas. The three architects of Union victory met for the first time as a group--Sherman and Lincoln had never met--to plot the final destruction of the Confederacy. Grant and Sherman confidently assured the president that the end was in sight. Lincoln emphasized to his generals that any surrender terms must preserve the Union war aims of emancipation and a pledge of equality for the freed slaves. After meeting the next day with Admiral David Dixon Porter, the three went their separate ways. In less than four weeks, Grant and Sherman had secured the surrender of the Confederacy.
1866 - President Andrew Johnson vetoed the civil rights bill, which later became the 14th amendment.
1868- Birthday of Patty Smith, schoolteacher, author and education specialist, was born at Anchorage (suburb of Louisville), KY. She was author of the lyrics of the song "Good Morning to All," which later became known as "Happy Birthday to You." Her older sister, Mildred J. Hill, composed the melody for the song which was first published in 1893 as a classroom greeting in the book Song Stories for the Sunday School. A stanza beginning "Happy Birthday to You" was added in 1924, and the song became arguably the most frequently sung song in the world. Hill died at New York, NY, May 25, 1946
1879-birthday of Edward Steichen, celebrated American photographer. Born at Luxembourg, Germany, and died Mar 25, 1973, at West Redding, CT
http://www.cosmopolis.ch/english/cosmo13/steichen.htm
1884-the first long-distance telephone call was made by branch managers of the American Bell Telephone Company in Boston, MA, and New York City. Said a contemporary account: The words were heard as perfectly as though the speakers were standing close by, while no extra effort was needed at the other end of the line to accomplish the result."
1890 - An outbreak of tornadoes occurred in the Ohio Valley. One of the tornadoes struck Louisville KY killing 78 persons and causing four million dollars damage.
1906—Clarinet player Pee Wee Russell birthday
http://www.redhotjazz.com/peewee.html
1909-tenor saxophone player Ben Webster born Kansas City, MO
http://jazzcanadiana.on.ca/_WEBSTER.HTM
1912-Cherry trees planted on the Potomac River.
http://memory.loc.gov/ammem/today/mar27.html
1914 --Birthday of Snooky Lanson (Roy Landman), Singer, vocalist on Your Hit Parade on radio and TV.
1917 ---US purchases Danish West Indies for $25M & renames them Virgin Islands.
http://www.usvitourism.vi/
1924- Birthday of Sarah Vaughn, legendary jazz singer, born at Newark, NJ, renowned for her melodic improvising, wide vocal range and extraordinary technique. She began her career by winning an amateur contest at New York's Apollo Theater in 1943. She was spotted and hired by Earl Hines to accompany his band as his relief pianist as well as singer. As her career took off, she was given the nickname "The Divine One" by Chicago disc jockey Dave Garroway, a moniker that would remain with her the rest of her life. She toured with the Norman Granz Gramacy Jazz Group of Charlie Parker and Dizzy Gillespie in the early 1950's.
http://www.parsec-santa.com/celebrity/celeb_pages/SarahVaughn.html
1939-The Oregon Ducks defeated the Ohio State Buckeyes, 46-33, to win the first NCAA men's basketball tournament. Oregon beat Texas and Oklahoma to reach the final, held at Northwestern's Patten Gymnasium. Ohio State defeated Wake Forest and Villanova in the eastern half of the eight-team draw.
1942-Seeing the unworkability of his plan to allow Japanese-Americans to leave the Pacific Coast of their own accord (most of the Nisei were turned back at whatever state line they happened to reach, or were attacked by hostile mobs once they did manage to find a new home.) Lt. General John DeWitt ended the voluntary policy of evacuation. Two days letter, a more "practical" policy, forced evacuation and interment, officially took effect.
1945 - Ella Fitzgerald and the Delta Rhythm Boys recorded "It's Only a Paper Moon" for Decca Records.
1950 - Jazz pianist Erroll Garner became one of the first jazz instrumentalists to give a solo concert. He played the Music Hall in Cleveland, OH. In 1954, Garner would gain international applause for writing and recording a standard that has been presented many times since: "Misty". Johnny Mathis and Sarah Vaughan are but two of many recording artists to offer vocal renditions of this renowned Garner composition. Play "Misty" for me. I believe I have all his albums and play them often at the office.
1950---Top Hits
Music, Music, Music - Teresa Brewer
There's No Tomorrow - Tony Martin
If I Knew You Were Comin' I'd've Baked a Cake - Eileen Barton
Chatanoogie Shoe Shine Boy - Red Foley
1951 - Frank Sinatra recorded "I'm a Fool to Want You" for Columbia. This was one of the last songs Sinatra recorded for Mitch Miller, who had taken over as head of recording for the label.
1952-Sun Records of Memphis, Tennessee began releasing records. The label would later become the home of Elvis Presley, Johnny Cash, Jerry Lee Lewis and many others.
1952--HAMMOND, FRANCIS C. Medal of Honor
Rank and organization: Hospital Corpsman, U.S. Navy, attached as a medical corpsman to 1st Marine Division. Place and date: Korea, 26-27 March 1953. Entered service at: Alexandria, Va. Birth: Alexandria, Va. Citation: For conspicuous gallantry and intrepidity at the risk of his life above and beyond the call of duty as a HC serving with the 1st Marine Division in action against enemy aggressor forces on the night of 26-27 March 1953. After reaching an intermediate objective during a counterattack against a heavily entrenched and numerically superior hostile force occupying ground on a bitterly contested outpost far in advance of the main line of resistance. HC Hammond's platoon was subjected to a murderous barrage of hostile mortar and artillery fire, followed by a vicious assault by onrushing enemy troops. Resolutely advancing through the veritable curtain of fire to aid his stricken comrades, HC Hammond moved among the stalwart garrison of marines and, although critically wounded himself, valiantly continued to administer aid to the other wounded throughout an exhausting 4-hour period. When the unit was ordered to withdraw, he skillfully directed the evacuation of casualties and remained in the fire-swept area to assist the corpsmen of the relieving unit until he was struck by a round of enemy mortar fire and fell, mortally wounded. By his exceptional fortitude, inspiring initiative and self-sacrificing efforts, HC Hammond undoubtedly saved the lives of many marines. His great personal valor in the face of overwhelming odds enhances and sustains the finest traditions of the U.S. Naval Service. He gallantly gave his life for his country.
1953-CHARETTE, WILLIAM R. Medal of Honor
Rank and organization: Hospital Corpsman Third Class, U.S. Navy Medical Corpsman serving with a marine rifle company. Place and date: Korea, 27 March 1953. Entered service at: Ludington, Michigan. Birth: Ludington, Mich. Citation: For conspicuous gallantry and intrepidity at the risk of his life above and beyond the call of duty in action against enemy aggressor forces during the early morning hours. Participating in a fierce encounter with a cleverly concealed and well-entrenched enemy force occupying positions on a vital and bitterly contested outpost far in advance of the main line of resistance, HC3c. Charette repeatedly and unhesitatingly moved about through a murderous barrage of hostile small-arms and mortar fire to render assistance to his wounded comrades. When an enemy grenade landed within a few feet of a marine he was attending, he immediately threw himself upon the stricken man and absorbed the entire concussion of the deadly missile with his body. Although sustaining painful facial wounds, and undergoing shock from the intensity of the blast which ripped the helmet and medical aid kit from his person, HC3c. Charette resourcefully improvised emergency bandages by tearing off part of his clothing, and gallantly continued to administer medical aid to the wounded in his own unit and to those in adjacent platoon areas as well. Observing a seriously wounded comrade whose armored vest had been torn from his body by the blast from an exploding shell, he selflessly removed his own battle vest and placed it upon the helpless man although fully aware of the added jeopardy to himself. Moving to the side of another casualty who was suffering excruciating pain from a serious leg wound, HC3c. Charette stood upright in the trench line and exposed himself to a deadly hail of enemy fire in order to lend more effective aid to the victim and to alleviate his anguish while being removed to a position of safety. By his indomitable courage and inspiring efforts in behalf of his wounded comrades, HC3c. Charette was directly responsible for saving many lives. His great personal valor reflects the highest credit upon himself and enhances the finest traditions of the U.S. Naval Service.
1953 -- The State Department bans Dashiell [DASH-ell] Hammett's novels from its overseas libraries. This year, Senator Joseph McCarthy sent aides Roy Cohn & G. David Schine on a tour of U.S. libraries in Europe to ferret out so-called subversive books. McCarthy's boys found 300 Hammett detective stories there. Questioned by Cohn in front of the House Un-American Activities Committee, Hammett would not say whether he was a Communist, when he wrote the books, nor whether royalties ended up in party coffers. Hammett frustrated the committee with these ambiguous words,
"If I were fighting Communism, I don't think I would do it by giving people any books at all."
http://www.mysterynet.com/hammett/
http://www.thrillingdetective.com/spade_sam.html
1955 - Steve McQueen made his network TV debut on "Goodyear Playhouse". McQueen starred in "The Chivington Raid". In 1958, McQueen was starred in his own TV series, "Wanted Dead or Alive", on NBC. My father Lawrence Menkin wrote many of the scripts.
1955-the first Jewish mobile synagogue was dedicated, called the Circuit Riding Rabbi Buss, at the Amity Country Club, Charlotte, NC. It was the project of the North Carolina Association of Jewish Men. The first rabbi was Harold A. Friedman. The bus was equipped with desks, blackboards, maps, a projection machine, a record player, and a library.
1957 - Jerry Lewis (in Hollywood) and actress Celeste Holm (in New York City) hosted the 29th Annual Academy Awards at the RKO Pantages Theater, Los Angeles. Best Picture, "Around the World in 80 Days" (Michael Todd, producer). There were many other epic productions it competed against, including Cecil B. DeMille's "The Ten Commandments". Others of that genre included "The Rainmaker"; "Richard III"; "The Bad Seed"; King Vidor's "War and Peace"; and "High Society"; "Written on the Wind", "The King and I" and "Anastasia". "Around the World in 80 Days" received additional accolades for Best Writing/Best Screenplay - Adapted (James Poe, John Farrow, S.J. Perelman); Best Cinematography/Color (Lionel Lindon); Best Film Editing (Gene Ruggiero, Paul Weatherwax); and Best Music/Scoring of a Dramatic or Comedy Picture (Victor Young). The Oscar for Best Director went to George Stevens for "Giant". Best Actor was Yul Brynner for "The King and I" and the Best Actress prize was given to Ingrid Bergman for "Anastasia". Anthony Quinn was Best Supporting Actor in for "Lust for Life" and Dorothy Malone was Best Supporting Actress in "Written on the Wind". The Best Music/Song Oscar was awarded to Jay Livingston and Ray Evans for "Whatever Will Be, Will Be (Que Sera, Sera)" from "The Man Who Knew Too Much".
http://www.infoplease.com/ipa/A0148697.html
1958---Top Hits
Don't/I Beg of You - Elvis Presley
Tequila - The Champs
Breathless - Jerry Lee Lewis
Ballad of a Teenage Queen - Johnny Cash
1958 - CBS Laboratories announced a new stereophonic record that was playable on ordinary LP phonographs, meaning, monaural. In stereo, on the proper equipment, a new rich and fuller sound was heard. It eventually became a standard for record and equipment buyers.
1961- the first mobile computer assignment was undertaken for the Douglas Aircraft Corporation, Charlotte, NC. Remington Rand Univac, a division of the Sperry Rand Corporation, New York City, equipped a motor van with a UNIVAC Solid-State computer. Today's palm pilots have more ram and also run much faster. The ability of a laptop computer was thought a Captain Video science fiction fantasy.
1962- In Louisiana, Archbishop Joseph Francis Rummel ordered all Roman Catholic schools in the New Orleans diocese to end segregation.
1964- The strongest earthquake in North American history (8.4 on the Richter scale) struck Alaska, east of Anchorage. 117 people were killed. This was the world's second worst earthquake of the 20th century in terms of magnitude.
1964-Thirty-seven good citizens of a middle class neighborhood in Queens, NY, watched the brutal murder of Kitty Genovese from the windows of their homes and apartments and did nothing about it as she screamed for help.
1965-The Who released their first US chart entry, "I Can't Explain". Although the song would not crack the Billboard Top 40, the band still gained a large following thanks in part to their exciting live performances.
1966 - "Michelle" and next-most-performed song - "Yesterday".
1966---Top Hits
The Ballad of the Green Berets - SSgt Barry Sadler
19th Nervous Breakdown - The Rolling Stones
Nowhere Man - The Beatles
Waitin' in Your Welfare Line - Buck Owens
1967-At a ceremony held at the Playhouse Theatre in London, The Beatles were awarded three Ivor Novello awards: best-selling British single of 1966 - "Yellow Submarine", most-performed song of
1969-Bo Diddley opened at the San Francisco Winterland.
1970-Birthday of singer Mariah Carey, Long Island, NY.
1971 - UCLA became the first team ever to win five consecutive NCAA basketball titles. The Bruins defeated Villanova 68-62. UCLA, under coaching legend John Wooden, dominated NCAA tournament play until 1974, when North Carolina State won the tourney. The Bruins roared back in one season to win the championship once more.
1971 - Janis Joplin started her second (and final) week at the top of the pop music charts with the hit, "Me and Bobby McGee", written by Kris Kristofferson.
1971-Three Dog Night's "Joy To The World" enters the Billboard Hot 100 on its way to becoming the biggest selling single of the year.
1972-Elvis Presley records what proves to be his last Top Ten hit during his lifetime, "Burning Love". It made #2 on the US chart,
1972 - Adolph Rupp of the University of Kentucky retired after 42 years of coaching the Wildcats. During his long tenure at Kentucky, Rupp won 874 games for a winning average of 82.1 percent. Rupp was second only to Clair Bee who coached at Rider College in New Jersey and at Long Island University.
1973 - It was Oscar night (for the 45th time) at the Dorothy Chandler Pavilion, Los Angeles. The show was hosted by Carol Burnett, Michael Caine, Charlton Heston and Rock Hudson. Most people, when offered an Academy Award, can't get up to the stage fast enough to claim the little gold guy. But, Marlon Brando said, "You can keep it," when AMPAS offered him the Oscar for Best Actor for his performance as "The Godfather". Brando refused to accept the award because he felt that the U.S. and Hollywood were discriminating against American Indians. "The Godfather" (Albert S. Ruddy, producer) also was awarded the prize for Best Picture. That Oscar was accepted, as were several for "Cabaret": Best Director (Bob Fosse), Best Actress (Liza Minnelli) and Best Supporting Actor (Joel Grey). Best Supporting Actress was Eileen Heckart for "Butterflies are Free" and the Best Music/Song prize went to Al Kasha and Joel Hirschhorn for "The Morning After" from "The Poseidon Adventure".
http://www.infoplease.com/ipa/A0149237.html
1974---Top Hits
Dark Lady - Cher
Sunshine on My Shoulders - John Denver
Mockingbird - Carly Simon & James Taylor
There's a Honky Tonk Angel (Who'll Take Me Back In) - Conway Twitty
1977 -- Worst accident in aviation history occurs when a Pan Am 747 collided with a KLM 747 on a runway in Tenerife in the Canary Islands, resulting in about 580 deaths.
1982---Top Hits
I Love Rock 'N Roll - Joan Jett & The Blackhearts
Open Arms - Journey
We Got the Beat - Go-Go's
She Left Love All Over Me - Razzy Bailey
1984 - The temperature at Brownsville, TX, soared to 106 degrees, and Cotulla, TX, reached 108 degrees, equalling the March record for the U.S.
1985 - Billy Dee Williams received a star on the famous Hollywood Walk of Fame. His place, for those looking to visit, is located between Joan Davis and Harry Carey.
1986-Sammy Hagar plays his first show as lead singer of Van Halen.
1988-- World Ladies Figure Skating Championship in Budapest won by Katarina Witt (German Democratic Republic)
1988--- World Men's Figure Skating Championship in Budapest won by Brian Boitano (USA)
1988 - Temperatures rose quickly, then dropped just as rapidly, in the central U.S. Eight cities reported record high temperatures for the date as readings soared into the 80s. In southeastern Colorado, the temperature at Lamar CO reached 91 degrees. Strong southerly winds gusted to 63 mph at Gage OK. Strong northwesterly winds, gusting to 61 mph at Goodland KS, then proceeded to usher much colder air into the area.
1990---Top Hits
Black Velvet - Alannah Myles
Love Will Lead You Back - Taylor Dayne
I Wish It Would Rain Down - Phil Collins
Hard Rock Bottom of Your Heart - Randy Travis
1990 - Temperatures dipped into the teens and single numbers in the northeastern U.S. Scranton PA tied their record for the date with a morning low of 18 degrees. Temperatures warmed into the 60s and lower 70s in the Pacific Northwest. The afternoon high of 65 degrees at Astoria OR equalled their record for the date
1995 – David Letterman was the host of the 67th Annual Academy Awards at the Shrine Auditorium, Los Angeles. The Best Picture was "Forrest Gump"(Wendy Finerman, Steve Starkey, Steve Tisch, producers). Robert Zemeckis and Tom Hanks won Oscars for Best Director and Best Actor, respectively, in ... you got it ... "Forrest Gump". The Best Actress prize was claimed by Jessica Lange for "Blue Sky". Best Supporting Actor was Martin Landau for "Ed Wood" and the Best Supporting Actress award went to Dianne Wiest for "Bullets Over Broadway". The Best Music/Song Oscar went to Elton John (music) and Tim on You Feel the Love Tonight". Rice (lyrics) for the fine job they did for the animated movie, "The Lion King", with the song, "Can You Feel the Love Tonight?
" http://www.infoplease.com/ipa/A0149926.html

NCAA Basketball Champions This Date

1939 Oregon
1945 Oklahoma A&M
1951 Kentucky
1971 UCLA
1978 Kentucky
2005 North Carolina
--------------------------------------------------------------

Spring Poem

SPRING IS HERE
Winter is gone, just look around and see;
The snow is turning into slush,
Joining the singing river going down to the sea,
And over all there is a mysterious hush.
The soft warm winds are whispering,
"The bride in all her finery will soon be here!"
The bride (we call her Spring) — she's frolicking
Over the landscape, without fear.
She laughs at the trees' bare limbs
Till they tremble and call forth their leaves
To make a dress so green and trim,
Then joyfully they sway with the breeze.
The flowers sleeping beneath the ground
Awake and send up their blossoms to hear,
Then coquettishly join with the singing birds all around,
Acclaiming, "Spring is here, Spring is here!"
Bee Samann
"Easy Reading Poems"
Vantage Press, NYC
--------------------------------------------------------------

SuDoku
The object is to insert the numbers in the boxes to satisfy only one condition: each row, column and 3x3 box must contain the digits 1 through 9 exactly once. What could be simpler?
http://leasingnews.org/Soduku/soduko-main.htm
--------------------------------------------------------------

Daily Puzzle
How to play:
http://www.setgame.com/set/puzzle_frame.htm
Refresh for current date:
http://www.setgame.com/set/puzzle_frame.htm
--------------------------------------------------------------


http://www.gasbuddy.com/
http://www.gasbuddy.com/GB_Map_Gas_Prices.aspx
http://www.gasbuddy.com/GB_Mobile_Instructions.aspx
--------------------------------------------------------------

Weather
See USA map, click to specific area, no commercials
--------------------------------------------------------------

Traffic Live---
Real Time Traffic Information
You can save up to 20 different routes and check them out with one click,
or type in a new route to learn the traffic live
--------------------------------