Sales
San Clemente, California
The iFinancial Group is looking for highly motivated individuals with experience originating equipment lease transactions . We offer a relaxed work environment, provide leads and offer above industry standard commission. Call Todd Clark 888-852-5155 x223
email: tclark@ifinancialgroup.com
Ten years providing financing nationwide

Monday, March 30, 2009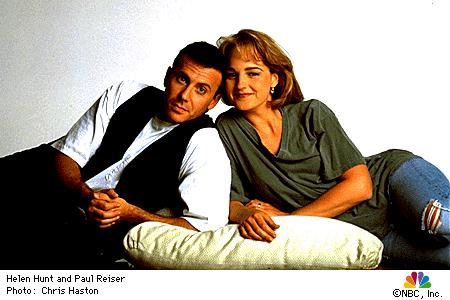 Comedian Paul Reiser born March 30, 1957 New York City, New York. He is also a writer and stand-up comic, but perhaps best known for the hit TV show "Mad about You,"(161 episodes, 1992-1999).
http://www.imdb.com/name/nm0001663/
Headlines---
Classified Ads---Sales Manager
Court Square Closing Down?
Leasing 102 by Mr. Terry Winders, CLP
Compensation Plans in Hard Times (Part Two)
Bank Beat--One More Bank Failure: Georgia, again!!!
Leasing News Top Stories---March 23-March 27
Classified Ads---Help Wanted
Complaint Bulletin Board
Advance Rental/Deposit Complaints
Classified ads—Attorneys
Microsoft Explorer 8—Redux
World Leasing News Launches Daily News
Asian stocks tumble on auto, bank concerns
GM Chief to Resign at White House's Behest
Study Predicts 50% Cut in Free Cash Flow
a few bright spots amid the economic gloom
Bank Executives May Keep TARP Funds
ACH best answer to Check Payment Fraud
Ritz Camera gets bankruptcy OK to sell 400 stores
Hugh Hefner's home next to Playboy mansion for sale
News Briefs---
You May have Missed---
California Nuts Brief---
Sports Briefs---
"Gimme that Wine"
Today's Top Event in History
This Day in American History
SuDoku
Daily Puzzle
GasBuddy
Weather, USA or specific area
Traffic Live----
######## surrounding the article denotes it is a "press release"
--------------------------------------------------------------

Classified Ads--- Sales Manager
Chicago, IL
Sales Executive or Senior Manager, with responsibility for leasing capital equipment in support of transactions based on current market values, market potential and economic trends.
tomvolk53@hotmail.com
For a full listing of all "job wanted" ads, please go to:
http://www.leasingnews.org/Classified/Jwanted/Jwanted.htm
To place a free "job wanted" Leasing News ad:
http://www.leasingnews.org/Classified/Jwanted/Jwanted-post.htm
ELFA Career Center: Job Seekers (free):
http://careers.elfaonline.org/search.cfm
--------------------------------------------------------------

Court Square Closing Down?

Receiving emails from readers that Court Square, Malvern, Pennsylvania, a subsidiary of Provident Bank, is closing down.
Several emails, such as this one received Friday, March 27, 2009:
"Court Square will stop accepting applications on April 17 and is attempting to sell existing portfolio. Sales Reps notified yesterday, vendors are starting to hear today."
Leasing News is attempting to obtain confirmation or denial.
--------------------------------------------------------------

Leasing 102
by Mr. Terry Winders, CLP
Compensation Plans in Hard Times (Part Two)
The basic requirement is that this plan holds marketing costs to a fixed percentage of net margins after money costs. This cost is to be separated into sales and sales management. The recommended total percentage for sales cost is either 30% of first year's net margin or, 10% of total margin (if proper controls are in place for noncancelability on leases or prepayment fees on loans). Sales to receive 25% or 8% respectively and sales management 5% or 2% respectively.

Compensation plan for outside Sales

1. The plan be tied to a margin over a fixed cost of money
(suggestion is: like term treasuries based on day of funding)

2. Outside expenses be treated separately from compensation


3. A base salary draw based on 70% of last years income with a
variable commission program

4. All income tied to margins

5. Special adjustments in base for new hires and inexperienced
hires

6. Special adjustments in percentage of commissions based on
a. Target markets
b. Syndications
c. Broker business

7. Higher commissions on new business and lower on existing business
a. 25% or 8% on new business
b. 20% or 6% on existing business

8. Outside sales expenses handled separately from commissions
a. A budget is established for each outside salespersons expenses. This budget or allowable amount will be a dollar cost for each transaction based on transaction size. (Last years actual outside expenses are determined as a percentage of total volume to determine a cost per dollar volume budget). At the end of the year if the sales person can provide volume at less expense than his budget he will receive a bonus equal to 50% of the savings. If his expenses are in excess of the budget allowed then a penalty of 50% of the excess will be subtracted from his next commission check.
b.
Example:

Last years outside expenses were $30,000 per $20,000,000 of volume for a percentage of .015 of volume produced. If the outside salesperson did $18,456,897, in volume then the outside expenses should not exceed $27,685.85 if actual selling costs were $25,000 then they would receive a bonus of 50% of 2,685.85 or if actual expenses were $31,976 then a penalty of 50% of $4,290.65 would be charged.

b. Outside selling cost include travel costs, automobile expenses, meals, customer entertainment expenses, over night expense unless requested to attend leasing company functions such as sales meetings or leasing company-sponsored programs.
Commission plan outside sales:

1. Commissions will be paid on a monthly basis as of the 15th
day of the following month.

2. Commissions will have any prepaid salaries subtracted from
commissions.

3. Salaries are draws against commissions and a outside sales person may chose to have up to 70% of last years earnings put into a draw against this years earnings

4. Any transaction terminations that occur in less than six months will have the full-earned commissions subtracted from current earnings.

5. Any transaction terminations that occur in less than twelve months but over six months will have one half of earned commissions subtracted from current earnings.

6. Commissions will be only computed on new money advances on upgrades or increases in transactions.

7. Commissions will be 10% of net proceeds after selling costs on income in excess of booked residuals from the sales of the asset.

8. Renewals will be treated as commission transactions using the residual as the equipment costs if the transaction is for a fixed term.

9. If renewals are on a month-to-month basis then all rents received will first go to amortize the residual and then the commission will be 10% of the rent.

10. Any transaction such as early buy outs (EBO) the yield will be assumed to only be earned to the time of the EBO.

11. Commissions for each transaction will be based on a net margin basis:

a. Margins will be determined at the time of funding by
subtracting "like" term treasuries from the displayed yield on
the super trump-pricing program.

1. Example: "like" term treasuries are 6.78% (as verified and
signed off by management), the yield (as displayed on super
trump for loans is the IIR and for tax leases is the MISF
(per)) is 9.75 making the margin 2.97%.

a. Commissions would be 25% of the 2.97% margin times the
equipment cost.
i ($550,000 x 2.97% x 25%= $4,083.75)

b. Commissions on existing business would be 20% of the 2.97
margin times the equipment cost.
i. ($550,000 x 2.97% x 20% = $3,267.00)

Commission plan for sales management:

Commission for sales management is a function of how many sales people each manager controls. However each deal has a commission for each sales person and the corresponding sales manager.

The senior officer of the loan/leasing department must assign personnel and territory for each manager with as control the income that can be generated by the sales group. Each group needs to have at least six sales people for the Sales managers to be able to meet the objectives of this plan.

1. Sales managers will receive a commission equal to 5% of the first years net spread.

($550,000 x 2.97% x 5%= $816.75)

It is recommended that the percentage of spread is changed to reflect different markets, equipment or industry. Such as high tech equipment should be at 22% and industrial equipment at 25%. Also there should be a difference between transactions generated by leasing company referrals or a vendor program."
This is only one representative sample of a commission plan but it does spell out the issues involved in developing a commission plan.

Once sales and sales commissions are in place the question of back off office personnel must be decided. To begin with I would like to describe a work flow to see a few of the tasks necessary to begin leasing operations and you must assign someone to each task.

In the beginning many tasks can be handled by the same person but as the portfolio grows so does the work load.

It is important to monitor work flow and to stay ahead of the curve so the back office does not become a deterrent to new business, our number one problem in the leasing business.
Leasing 102 by Mr. Terry Winders, CLP
Commission plans in hard times (Part One)
http://www.leasingnews.org/archives/March%202009/03-23-09.htm#102
Mr. Terry Winders, CLP, has been a teacher, consultant, expert witness for the leasing industry for thirty years and can be reached at leaseconsulting@msn.com or 502-327-8666.
He invites your questions and queries.
Large—Equipment Lease Training from the best

(This ad is a "trade" for the writing of this column. Opinions
contained in the column are those of Mr. Terry Winders, CLP)
--------------------------------------------------------------

Bank Beat--One More Bank Failure: Georgia, again!!!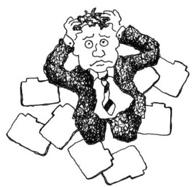 Omni National Bank, Atlanta, Georgia, became the 21st bank to fail this year, the ninth in Georgia in the last 12 months.* SunTrust will operate the six former branches of Omni National, on behalf of the receiver, until April 27, 2009. Omni National had branches in Atlanta, Georgia; Dalton, Georgia; Tampa, Florida; Chicago, Illinois, Dallas, Texas; and Houston.
As of March 9, 2009, Omni National Bank had total assets of $956.0 million and total deposits of $796.8 million. At the time of closing, there were approximately $2.0 million in uninsured deposits that potentially exceeded the insurance limits. This amount is an estimate that is likely to change once the FDIC obtains additional information from these customers. Brokered deposits are not a part of this transaction. The FDIC will pay the $320.1 million in brokered deposits directly to the brokers for the amount of their insured funds. The cost to the FDIC's Deposit Insurance Fund is estimated to be $290 million.
http://www.fdic.gov/news/news/press/2009/pr09050.html
Five reasons why bank failures occur more frequently in Georgia
http://www.ajc.com/news/content/business/stories//2009/02/15/georgia_fail_banks_five.
html%3Fcxntlid%3Dhomepage_tab_newstab

The FDIC processed a total of 45 orders in February. These included twenty-one cease and desist orders; seven removal and prohibitions; one order modifying section 8(E) order of prohibition; ten civil money penalties; one prompt corrective action; one termination of insurance; one Order Granting Permission to File Application and Approving Application for Consent to Participate in the Affairs of any Insured Depository Institution (Section 19); and three orders terminating orders to cease and desist.
Banks are given the opportunity to replace directors, tighten up operations, or are encouraged to merge with stronger institutions. The continual high foreclosure rate and growing unemployment in California is leading to the demise of smaller banks.
The Los Angeles Times reports, "By the end of 2009, two-thirds of the (California) state's banks will be operating under cease-and-desist orders or other regulatory actions, Anaheim-based banking consultant Gary S. Findley predicts.
"The FDIC recently began working to hire as many as 600 employees to liquidate the assets of failed banks in the West from a new office in Irvine. FDIC chief Sheila Bair predicts that failures will cost the federal deposit insurance fund $65 billion over the next five years."
FDIC list of banks and action:
http://leasingnews.org/PDF/FDIC_March27.pdf
List of Bank Failures:
http://www.fdic.gov/bank/individual/failed/banklist.html
* Georgia Bank Failures
Omni National Bank, Atlanta, GA March 27, 2009
FirstCity Bank, Stockbridge, GA March 20, 2009
Freedom Bank of Georgia, Commerce, GA March 6, 2009
FirstBank Financial Services, McDonough, GA February 6, 2009
Haven Trust Bank, Duluth, GA December 12, 2008
First Georgia Community Bank, Jackson, GA December 5, 2008
The Community Bank, Loganville, GA November 21, 2008
Alpha Bank & Trust, Alpharetta, GA October 24, 2008
Integrity Bank, Alpharetta, GA August 29, 2008
-------------------------------------------------------------

Leasing News Top Stories---March 23-March 27
Here are the top ten stories opened by readers:
(1) Leasing 102 by Mr. Terry Winders, CLP
Commission plans in hard times (Part One)
http://www.leasingnews.org/archives/March%202009/03-23-09.htm#102
(2) $650 billion Leasing Industry has dramatically changed
by Christopher Menkin
http://www.leasingnews.org/archives/March%202009/03-25-09.htm#change
(3) Sterling National Bank exits "App Only" Program
http://www.leasingnews.org/archives/March%202009/03-25-09.htm#sterling
(4) Chesterfield Financial joins Funder List
http://www.leasingnews.org/archives/March%202009/03-23-09.htm#fund
(5) Heavy Snow Closes Colorado Leasing Offices
http://www.leasingnews.org/archives/March%202009/03-27-09.htm#snow
(6) DZ Bank exits Securization Market Place
http://www.leasingnews.org/archives/March%202009/03-25-09.htm#dzbank
(7) Sweden Says No to Saving Saab, a National Icon
http://www.nytimes.com/2009/03/23/world/europe/23saab.html?_r=1&hp=&adxnnl=1&adxnnlx
=1237781904-kvSPZYy67mg6XZpyFNVNGA
(8) Union Capital Sold
http://www.leasingnews.org/archives/March%202009/03-27-09.htm#sold
(9) Sales makes it Happen---by Kit Menkin
Cold Calling---Part I
http://www.leasingnews.org/archives/March%202009/03-25-09.htm#sales
(10) Resource America withdraws $250MM IPO
http://www.leasingnews.org/archives/March%202009/03-27-09.htm#res
--------------------------------------------------------------

Leasing Industry Help Wanted
Credit Management/Funding Operations

Vice President
Credit Manager/Funding Operations
Hands-on, professional and personable senior management team member to work with small ticket leases from the third party broker marketplace. Click here for more information.
About the company: Founded in 1982, we originate all of our leases through an independent network of lease brokers


Credit Syndicator / Funding Specialist

Credit Syndicator
Full time opening for the right team player with heavy structured transaction experience. Click here for description.
Funding Specialist
Full time opening for the right team player with heavy structured transaction experience. Click here for description.

sales

Experienced Sales Person
Orange County, California
Commission 40-65%, full back office, Marketing Tools, vendor programs, credit analyst available.


Barbara Griffith 714-573-9804
About the Company: Southern California Leasing: Professional, Reputable, 17 year winning track record.



Sales
San Clemente, California
The iFinancial Group is looking for highly motivated individuals with experience originating equipment lease transactions . We offer a relaxed work environment, provide leads and offer above industry standard commission. Call Todd Clark 888-852-5155 x223
email: tclark@ifinancialgroup.com
Ten years providing financing nationwide



"Senior Leasing/Commercial Account Executives
Proven history of closed deals & an established book of business?
Want superior support & great income opportunity?
Email resume to deanc@capnetusa.com
About the Company: CapNet Financial Services, Inc has been a leader in direct lease originations for 10 years. Our mission is to provide American business with fast, innovative, financing solutions to grow their companies and exceed their goals."




Burbank, California
Sales
Experienced salesperson for well-established/experienced company, very active in leasing industry, nationwide.
Call Jeff Rudin (888) 44QUAIL x14 or email : jrudin@quailcap.com
About the company: Quail Equipment Leasing 17 years in business with the ability to develop specialized programs for vendors and unique industries: $10K to $24MM.




VENDOR SALES SPECIALISTS
LEASING SALES PROFESSIONALS
Like selling vendor programs and large transactions?
Enjoy international financing programs?
Prefer the advantages of a commission only environment with the security of health and welfare benefits?
CLICK HERE to find out how to have fun again.
Please see our Job Wanted section for possible new employees.
-------------------------------------------------------------

Benchmark Financial Group, Aliso Viejo , CA
Bulletin Board Complaint
Enterprising Capital Partners, Inc. dba
Enterprise Leasing, Spokane, Washington
Bulletin Board Complaint
IFC Credit, Morton Grove, Illinois - Update
IFC Credit, Morton Grove, Illinois
American Capital Group, Inc. Irvine, California
Southwest Credit, San Antonio, TX
Balboa Capital, Irvine, California
Balboa Capital, Irvine, California
Balboa Capital, Irvine, California
Alliance Funding Group, Orange, California
Omega Capital Partners, Austin, Texas
Balboa Capital, Irvine, California
American Equipment Finance, Warren , NJ

Ramsgate Leasing Systems, Bergenfield, NJ
Bridge Capital Leasing, Mission Viejo, CA

YEAR 2004
2nd Bulletin Board Complaint --- Phoenix Alliance, Dana point, Ca.
Alert---Harold Bishop, Inc. Summerville, Georgia
Lease *Alliance, Bloonfield Hills, MI. 10/4/2004
Titus Holding, Eureka, Montana 9/21/2004
Phoenix Alliance, Dana Point, Ca 9/16/2004
Union Capital, Irvine, California
Dimension Funding, Irvine, California
Bridge Capital, Lake Forest, California --- Third Bulletin Board Complaint
Bridge Capital, Lake Forest, California---Two Complaints
YEAR 2003
Avalon Southwest, Ken Hartley, Dallas Texas
Aventura Funding Corp. Dania, Florida 11/11/2003
Abacus Leasing --- 2/10/2003
YEAR 2002
Triangle Financial Services 12/3/2002
Precom "Rescinds" Acquisition of Saddleback Financial's Assets 8/21/2002
The Funding Tree Stories---also see Bad Boys
Photoshop Owner: Open Complaint 7/16/2002
Saddleback Financial, Orange, CA-Salesmen/ Vendors Not Paid 7/3/2002
MSM Capital, Irvine, California 5/23/02---also see Bad Boys
Molloy and Associates/MonitorDaily Complaint 5/20/2002
Flex Lease, Plano, Texas Complaint 1/10/2002
YEAR 2001
Tribex Capital Resume Fraud 11/05/2001
Regional Sales Manager for Saddleback Financial 11/05/2001
Parker Leasing, Ft. Lauderdale,FL 10/08/2001
Fraud Alert Telecom Management Washington Communications 7/20/01
Ted Pierce---Colonial Pacific/GE Lament 7/11/01
Fraud Alert: Vector Services, Granite Bay, Ca. 7/3/01
U.S. Capital, Santa Barbara, California 2/14/2001
Lease Capital/Martin J. Barteske Complaint 1/06/2001
YEAR 2000
NAELB Expels Lease Capital Corporation/Principal Martin J. Barteske 11/16/2000
FMC Leasing Confirms Gibraltor Financial Complaint 10/05/2000
Gibraltor Financial Complaint 10/04/2000
Leasing Network Purchase Option Problems 7/26/2000
Universal Capital reported by Citation Financial 7/19/2000
Universal Capital Service 7/5/2000
Universal Finance/Manufacturing 6/12/2000
Metropolitan Group Question 6/1/2000
-------------------------------------------------------------

Advance Rental/Deposit Complaints

The great majority of complaints from leasing applicants concern the lessor not returning the advance rental or deposits. Many still use the marketing ploy of "you are approved for" to start the process. Others quickly send an "approval letter" which is basically a form to obtain money, and in reading, is a "proposal."
Certainly a commitment letter has value in keeping the applicant from going elsewhere, as well as a "proposal," but the abuse is growing in this tough marketplace. Leasing News is back to seeing four to five such complaints a week.
When the documents signed by the applicant are received, very rarely is there a "common sense" or even "legal" clause that allows the lessor to keep any money. The "Greene Agreement" designed several years ago is not being used, although some "approval agreements" have certain clauses that allow the lessor to keep part of the deposit when the lease does not go forward as presented.
Some spell out "****charges a flat documentation fee of $995." Some put in a "termination for any reason fee of 2%."
Real Estate sales people can show many houses, work on a client, and if their client finds a house through another realtor, are not reimbursed. The same for an insurance salesman who may work up many quotes.
Just because money and time is not spelled out, does not give the right for the lessor to keep the advance rental or deposit. The applicant needs to agree in advance "payment for services rendered." In addition, if the proposal does not spell out all the conditions, it is not enforceable. If you have the monthly rate approved, but requires an ACH, and that is not in the proposal, the original signed proposal is not met and the deposit should be returned if the applicant will not accept ACH.
If the applicant can't provide a current tax return, or did not disclose he had a previous company, or the equipment to be financed has a lien on it or can't be delivered by the vendor unless payment full in advance, and these conditions are not spelled out, it does not mean they backed out of the original proposal and you can keep the deposit. It must be covered in the agreement signed by both parties.
One of the problems encountered is smaller lessors pay salesmen by commission only, and often the salesman gets a part of the deposit. If the salesman has been paid this, and has left the firm, or does
not want to return the portion of the deposit paid, it is not a reason to deny returning the advance received to the applicant.
Many smaller lessors live on not returning the advance rentals or deposits, particularly from a company who is located across the country, out of the state where they accept the check. Especially if it is a small amount, under $5,000.
There are several states where the attorney generals' office will get involved, especially if there are more than one complaint or they learn the lessor has a history of not returning deposits. Of course,
if it reaches the Leasing News desk, it may wind up being posted on the Complaint Bulletin Board. Not only do funders and your colleagues see it, but it rises to the top of Google and Yahoo, plus sales people going against you in a bid certainly will bring up the complaint as a reason not to consider your company.
It is best to spell out in your proposal to the lessee what you have earned if the lease does not proceed. It is recommended that lessors consult an attorney who specializes in leasing and finance to not only protect them legally, but to help pay for the time and out of pocket costs in processing an application.
Greene Lease Agreement
http://www.leasingnews.org/Conscious-Top%20Stories/Greene_Lease_agreement.htm
-------------------------------------------------------------

Classified ads—Attorneys
As noted in the story above on proposals and keeping advance rentals/deposits, these attorneys can provide service by reviewing the documents you are presently using.
Birmingham, Alabama
The lawyers of Marks & Weinberg, P.C. have over 30 years experience in dealing with virtually every type of equipment financing and are recognized throughout the industry for prompt, practical solutions and exemplary service. They offer cost-conscious, effective lease enforcement and good counsel.
Email: Barry@leaselawyer.com
Website: www.leaselawyers.com
California, National: city: Riverside
Ellen Stern - get results, reasonable pricing; numerous industry contacts, nearly 30 yrs exp.in SoCal, 20 yrs equip.: CFL license specialist, documentation, work-outs, litigated collections, recoveries; deal-maker.
Email: leaselaw@msn.com


Kenneth C. Greene
California & Nevada
Hamrick & Evans, LLP, Universal City , LA; San Francisco Bay
Area, No.Calif. & Nevada. Call for free consultation (828)763-5292 or (415) 806-2254,
kgreene@hamricklaw.com

Connecticut, Southern New England:
EVANS, FELDMAN & BOYER, LLC Collections, litigation, documentation, portfolio sales and financing, bankruptcy. We represent many of the national and local leasing companies doing business in this state. Past chairman EAEL legal committee. Competitive rates.
email: rcfeldman@snet.net
Los Angeles, Southern CA
Seasoned attorney representing secured creditors in auto finance and truck/equipment lease industry. Bankruptcy and State Court litigation. Vincent V. Frounjian (818) 990-0605 or email: vvf@pacbell.net.

Encino, California: Statewide "ELFA"
Hemar, Rousso & Heald, LLP 30 yr excellent reputation Lessor representation commercial litigation, debt collection, and bankruptcy.
Call Stephen E. Jenkins Esq (818) 501-3800

Los Angeles, Statewide: CA. "ELFA" Aggressive creditors rights law firm specializing in equipment leasing handling collection matters on a contingency, fixed fee or hourly cbasis. email:RGarwacki@prodigy.net


Los Angeles -statewide: CA "ELFA"
Practice limited to collections, bankruptcy and problem accounts resolution. Decades of experience. 10-lawyer firm dedicated to serving you. Call Ronald Cohn, Esq. (818)591-2121 or email. Email: rrcohn@aol.com

Long Beach, CA
Wagner & Zielinski, successfully representing lessees/ lessors. Not a member of any leasing organization, therefore not beholden to special interests. Richard Wagner
(562) 216-2952 www.wzlawyers.com

Long Beach CA.
Paul Bent -- 30 years experience in all forms of equipment leasing, secured lending, and asset based transactions, from analysis and deal structuring to contract negotiations to closing to private dispute resolution. (562) 426-1000
www.paulbent.com

Law Firm - Service, Dallas, TX. "ELFA"
Mayer regularly practices in leasing, secured financing, project development and finance and corporate finance.
email: dmayer@pattonboggs.com
Website: www.pattonboggs.com

National: Coston & Rademacher: Business attorneys serving the lease-finance industry since 1980. Transactional, documentation, corporate/finance, workouts, litigation, bankruptcy, portfolio management. Chicago-based national practice. Jim Coston, CLP (Members: ELFA, NEFA).
email: Jcoston@costonlaw.com
Website:www.costonlaw.com

St. Louis County , MO. - statewide:
Schultz & Associates LLP., collections, negotiation, and litigation. Also register and pursue recovery on foreign judgments. Contingency and reasonable hourly rates.
Ronald J. Eisenberg, Esq. (636) 537-4645 x108
reisenberg@sl-lawyers.com
www.sl-lawyers.com
Westport, CT: We represent finance companies, banks, lessors, etc., in replevins/seizures, collections and bankruptcy matters in Connecticut and New York. Flat fee, contingency and hourly rates.
Email: rchinitz@replevinlawyer.com
Leasing Attorney Free Posting to Classified:
http://www.leasingnews.org/Classified/Attorney/Attorney-post.htm
----------------------------------------------------------------

Microsoft Explorer 8—Redux
by Kit Menkin

"Check under Tools, Compatibility Views Settings. There are options to add websites to a list of sites you want to view using Compatibility View. It even includes the option of viewing all sites in Compatibility View.
"You can also use the menu item View, Voom. The magnifying glass is on the lower right corner of the browser window. It has a + in the middle of the magnifying glass and when it is set to normal view, it will say 100% to the right of the magnifying glass. It is to the right of the "World" Icon that says Internet beside it. On the left bottom corner it will say "Done" after the window has loaded.
One of the easiest ways to find it is to not set the browser window to Full Screen mode. It should be more apparent then. Once you have located it, you can then expand the Browser Window to full screen mode again."
Timothy M. Christomos
In the tools section, you can add sites that there are compatibility issues. It works. Leasing News bank is now compatible, so the site now opens. The Constant Contact and Spam Arrest work.
As important, other sites where there were viewing problems in Explorer 8, have been solved as when I went to Zoom: I had it set to 125%. In my monitor settings, Leasing News opens 3/4 in 100% but full in 125%. My monitor is sideways, meaning it is a ViewSonic model that allows you to swizzle the screen, be in "portrait" rather than "horizontal." The screen is taller than it is wide. With a program, I view all sites in "portrait" mode. I find this mode easier to read sites fast, read Microsoft word, especially on a large screen.
Small screens worked fine in "horizontal," but as they got larger, I saw little advantage in viewing text on and off the web on a wide screen. In "portrait" mode there is more on the screen, large type and images, so in moving from Microsoft 7 to Microsoft 8, obviously the zoom also had to be adjusted.
One of the many reasons I originally went to Microsoft was the entire suite being compatible. I certainly find the Microsoft Explorer 8 very fast with many new features and now recommend it to Leasing News readers without the hesitations in the beginning.
Thank you, Mr. Christomos.
Computer Tips
http://www.leasingnews.org/Conscious-Top%20Stories/Computer_Tips.htm
---------------------------------------------------------------------
#### Press Release ##############################

World Leasing News Launches Daily News

Phila, PA, -- Starting today, March 30, World Leasing News (WLN) is pleased to announce that it will send daily news updates to its over 20,000 subscribers. The Daily Update will also include daily updates of WLN articles, features, columns and blogs. And each daily edition will feature current WLN job listings and access to WLN's leasing service and funding source directories.
WLN is rich in content. We keep our subscribers and online visitors current through timely articles, technical columns and interesting blogs.
For more information, contact:
Lisa Rafter
Publisher
(215)765-2646
lisarafter@worldleasingnews.com
#### Press Release ##############################
---------------------------------------------------------------------

News Briefs----
Asian stocks tumble on auto, bank concerns
http://www3.signonsandiego.com/stories/2009/mar/29/world-markets-032909/?zIndex=74644
GM Chief to Resign at White House's Behest
http://www.washingtonpost.com/wp-dyn/content/article/2009/03/29/AR2009032900708.html
Study Predicts 50% Cut in Free Cash Flow
http://www.cfo.com/article.cfm/13396210/c_13396520?f=home_todayinfinance
For Silicon Valley and U.S., a few bright spots amid the economic gloom
http://www.mercurynews.com/business/ci_12014658?nclick_check=1
Bank Executives May Keep TARP Funds after Meeting with Obama
http://www.bloomberg.com/apps/news?pid=20601087&sid=aQ29yg1j1Ces&refer=home
ACH best answer to Check Payment Fraud
http://www.afponline.org/pub/pdf/2009_Payments_Fraud_Survey.pdf
Ritz Camera gets bankruptcy OK to sell 400 stores
http://www.bizjournals.com/albany/stories/2009/03/23/daily50.html
Hugh Hefner's home next to Playboy mansion for sale for $27,995,000
http://www.latimes.com/classified/realestate/news/la-hm-hotprop28-2009mar28,0,477343.story
---------------------------------------------------------------


You May have Missed---
Final salute: Thousands at funeral honor four slain Oakland officers
http://www.contracostatimes.com/news/ci_12018993
Families asked that Oakland Mayor not speak at service
http://www.contracostatimes.com/ci_12011923?source=most_viewed
----------------------------------------------------------------

Sports Briefs----
Leadership in Finance: Baseball's Jonathan Mariner
http://www.usatoday.com/sports/golf/pga/2009-03-29-arnold-palmer-invitational_
N.htm?loc=interstitialskip
----------------------------------------------------------------


California Nuts Briefs---
Mayor Dellums persona non grata by Oakland police
http://www.sfgate.com/columnists/matierandross/
Setbacks in Bay Area Add to Pain for The Chronicle
http://www.nytimes.com/2009/03/30/business/media/30chronicle.html?_r=1&ref=business
----------------------------------------------------------------


"Gimme that Wine"
SF Chronicle Recommends: Australian Chardonnay less than $15
http://www.sfgate.com/columns/wineselections/
Chardonnay in Aisle 3?---Eric Asimov
http://www.nytimes.com/2009/03/25/dining/25pour.html?ref=dining
Top tasting rooms that will appeal to the twittering crowd.
http://tastingroom.pressdemocrat.com/default.asp?item=2355061
Small Napa company works to build ties in China, world's largest emerging wine market
http://www.sthelenastar.com/articles/2009/03/26/business/local/doc49cb0eb51fbc9267482831.txt
Once again, California beats the French
http://www.napavalleyregister.com/articles/2009/03/27/wine/doc49cc696f908fa630579386.txt
Wine Prices by vintage
http://www.winezap.com
http://www.wine-searcher.com/
US/International Wine Events
http://www.localwineevents.com/
Winery Atlas
http://www.carterhouse.com/atlas/\
Leasing News Wine & Spirits Page
http://two.leasingnews.org/Recommendations/wnensprts.htm
The London International Vintners Exchange (Liv-ex) is an electronic exchange for fine wine.
http://www.liv-ex.com/
----------------------------------------------------------------

Today's Top Event in History
1964 - One of the best known game shows on television, "Jeopardy", developed by Merv Griffin, first aired on NBC-TV. Host, Art Fleming never missed a show in 2,500 programs. Three contestants won cash by attempting to give the correct questions to an answer in six different categories. Contestants go through two rounds and a "final jeopardy," where they can wager up to all their earnings on one question. The series returned in 1984 with Alex Trebek as the popular host.
[headlines]
----------------------------------------------------------------

This Day in American History
1492 --King Ferdinand & Queen Isabella sign decree expelling Jews from Spain. Cristo Colombo's navigator was Jewish, but not told to the royalty. It was he who discovered the new land, they thought was India (thus the natives were called Indians) and also changed the date from the 13th to the 12th, as they thought it would be unlucky to record the event on that number. In reality, neither actually stepped on either the South or North America continents in their five trips to the area.
1769 - Following the example of the Philadelphia merchants, Baltimore merchants join the non-importation movement by banning the purchase of English goods until the repeal of the Townshend Acts.
1775 - King George III endorses the New England Restraining Act, which forbids the New England colonies from trading with any other countries except England after 1 July, and also bans them from fishing in the North Atlantic after 20 July. On 13 April the provisions of the act will also be applied to Maryland, New Jersey, Pennsylvania, South Carolina and Virginia when Parliament hears that these colonies have ratified the Continental Association.
1820 - A group of New England missionaries arrives on the Hawaiian Islands, to be greeted by King Kamehameha II.
1823 - A great Northeast storm with hurricane force winds raged from Pennsylvania to Maine. The storm was most severe over New Jersey with high tides, uprooted trees, and heavy snow inland.
1842- Dr. Crawford W. Long, having seen the use of nitrous oxide and sulfuric either at "laughing gas parties, observed that individuals under their influence felt no pain, on this date he performed an operation under the influence of either. To honor him, March 30th is also "Doctor's Day," with the red carnation designated the official flower to worn in the lapel today.
1843- Napoleon E. Guerin of New York City patented an egg incubator for hatching chickens, revolutionizing the industry.
1858- Hyman L. Lipman of Philadelphia received the patent for inventing a pencil with an attached eraser. The pencil had a groove into which was "secured a piece of prepared rubber,
glued in at one end."
1867-- US purchases Alaska from Russia for $7,200,000 (2¢ an acre.) The phrase Seward's folly was coined to characterize the purchase of Alaska from Russia. The purchase was negotiated by Secretary of State William Henry Seward. Alaska was also ridiculed as Seward's icebox.
1867---Birthday of Jessie Donaldson Hodder, prison reformer. When her common-law husband rejected her and their two children, found work in the New York State prison system and developed reforms that became the model for the nation by giving women prisoners dignity, a chance to reform, education, etc.
1867 – The United States government put the finishing touches on the deal to purchase that "large stump of ice," better known as Alaska. The acquisition, brokered in absolute secrecy by Secretary of State William Seward, saw the U.S. pay Alaska's owner, Russia $7.2 million, or roughly two cents per acre of land. Though Alaska was the first bit of property ever relinquished by Russia, some American officials sneered at the seemingly barren new state. In certain circles, the deal was derisively known as "Seward's Folly."
1870-The Fifteenth Amendment was adopted. It stipulated that no state shall deprive any citizen of the right to vote because of race, color, or previous condition of servitude. After reconstruction was ended by a deal with Southern Democrats to win their votes to decide the presidential election in an electoral tie, Poll taxes and literacy tests cancel out Black and other minority voters in the South. In many counties, it would not be until the 1960's and the birth of the civil rights movement that many were allowed to vote.
1882--Birthday of Melanie Klein, pioneer child psychologist who believed cruelty against the mother affected the child much more than Freud and his school of followers had thought.
1888-Birthday of "The Louisiana Lady," Camille Nickerson, music arranger, composer, musician and educator, remembered for her musical talent and her work as a music collector who gathered and transcribed Creole music. Born at the French Quarter, New Orleans. Of Creole extraction herself, Nickerson performed for a time in the US and Europe using the stage name, "The Louisiana Lady." She died at Washington, DC, at age 94.
1889- The first recorded golf mixed foursome was played at the Grey Oaks course of the St. Andrews Golf Club, Yonkers, NY, John B. Upham and Carrie Low played John Reid and Mrs. John G. Reid.
1913—Birthday of Frankie Laine, actor, singer, known for many songs such as "Mule Train," "Lucky ole Sun," "Cool Water," "I Believe, "Granada," and singer of TV songs such as "Rawhide" and "Viva Las Vegas." A top performer in the late 40's and 50's and on early television. Originally a jazz singer, sidetracked by the famous arranger Mitch Miller, rock and roll changes the venue of music for many of these early 1950's singers. He died March 6, 2007 at the age of 93.
http://www.latimes.com/news/obituaries/la-me-laine7feb07,1,1340769.story?coll=
la-news-obituaries&ctrack=1&cset=true
http://www.frankielaine.com/
1923 - In New York, the Audubon Ballroom was the site of the first dance marathon. Alma Cummings danced the fox trot, one-step and waltz with six partners.
1942 - Coast Guard was designated as a service of the Navy to be administered by the Commandant of Coast Guard under the direction of the Secretary of the Navy, similar to the administration of the Marine Corps.
1943 -- Rodgers and Hammerstein's first collaboration, Oklahoma, opens on Broadway.
1945-- Eric Clapton birthday, born Ripley, England. Singer with Yardbirds, Cream, Derek and the Dominoes, Bluesbreakers, Faith, and songwriter, best known for starting the "unplugged"
video and CD trend.
http://www.sai.msu.su/~util/clapton.html
1945---Top Hits
My Dreams are Getting Better All the Time - The Pied Pipers
A Little on the Lonely Side - The Frankie Carle Orchestra (vocal: Paul Allen)
Accentuate the Positive - Johnny Mercer
Shame on You - Spade Cooley
1945--*WILL, WALTER J. Medal of Honor
Rank and organization: First Lieutenant, U.S. Army, Company K 18th Infantry, 1st Infantry Division. Place and date: Near Eisern, Germany, 30 March 1945. Entered service at: West Winfield, N.Y. Birth: Pittsburgh, Pa. G.O. No.: 88, 17 October 1945. Citation: He displayed conspicuous gallantry during an attack on powerful enemy positions. He courageously exposed himself to withering hostile fire to rescue 2 wounded men and then, although painfully wounded himself, made a third trip to carry another soldier to safety from an open area. Ignoring the profuse bleeding of his wound, he gallantly led men of his platoon forward until they were pinned down by murderous flanking fire from 2 enemy machineguns. He fearlessly crawled alone to within 30 feet of the first enemy position, killed the crew of 4 and silenced the gun with accurate grenade fire. He continued to crawl through intense enemy fire to within 20 feet of the second position where he leaped to his feet, made a lone, ferocious charge and captured the gun and its 9-man crew. Observing another platoon pinned down by 2 more German machineguns, he led a squad on a flanking approach and, rising to his knees in the face of direct fire, coolly and deliberately lobbed 3 grenades at the Germans, silencing 1 gun and killing its crew. With tenacious aggressiveness, he ran toward the other gun and knocked it out with grenade fire. He then returned to his platoon and led it in a fierce, inspired charge, forcing the enemy to fall back in confusion. 1st Lt. Will was mortally wounded in this last action, but his heroic leadership, indomitable courage, and unflinching devotion to duty live on as a perpetual inspiration to all those who witnessed his deeds.
1950-- Dr. John Northup Shive of the Bell Telephone Laboratories, Murray Hill, New Jersey, announced he had developed a phototransistor" operated by light rather than electric current. It was not until 1951 that transistors were produced commercially, the first for Western Electric, used in long distance dialing equipment. The microprocessor did not come along until the late 1970, developed by Intel,
Santa Clara, California.
1950 -- President Harry S Truman denounces Senator Joe McCarthy as a saboteur of U.S.
foreign policy.
1953--Top Hits
Till I Waltz Again with You - Teresa Brewer
Don't Let the Stars Get in Your Eyes - Perry Como
Pretend - Nat King Cole
Kaw-Liga - Hank Williams
1957--Buddy Knox became the first artist in the Rock 'n' Roll era to write his own number one hit when "Party Doll" topped the Billboard chart. Buddy would go on to place four more songs in the Top 40 between 1957 and 1961.
1958-Little Richard had his final US Top 10 hit with "Good Golly Miss Molly". The song was from his last recording sessions for Specialty Records, after which he recorded a series of Gospel songs.
1961---Top Hits
Surrender - Elvis Presley
Dedicated to the One I Love - The Shirelles
Apache - Jorgen Ingmann
Don't Worry - Marty Robbins
1963 - He's So Fine, recorded by The Chiffons, jumped into the top spot on Billboard's record charts on this date, and stayed in the Number 1 spot for 4 weeks.
1963—Birthday of baseball player turned Rapper, M.C. Hammer, real name Stanley Kirk Burrell, born Oakland, California.
1963-16 year old Lesley Gore records her breakthrough hit, "It's My Party". Producer Quincy Jones hurried Gore into the studio when he found out that Phil Spector was going to cut the song with The Crystals.
1964 - One of the best known game shows on television, "Jeopardy", developed by Merv Griffin, first aired on NBC-TV. Host, Art Fleming never missed a show in 2,500 programs. Three contestants won cash by attempting to give the correct questions to an answer in six different categories. Contestants go through two rounds and a "final jeopardy," where they can wager up to all their earnings on one question. The series returned in 1984 with Alex Trebek as the popular host.
1966—Los Angeles Dodgers pitchers Sandy Koufax and Don Drysdale ended their joint monthly long holdout by signing contracts for $130,000 and $105,000 respectively. Koufax (26-8 in 1965) and Drysdale (23-12) had shaken up the baseball establishment tby joining forces and hiring lawyers to negotiate for them. Still, their contracts fell short of their goal, a e-year deal for $1.05 million.
1967 - No. 1 Billboard Pop Hit: ``Happy Together,'' The Turtles. The group is called the Crossfires before signing with Liberty Records.
1967 - The cover of the Beatles' ``Sgt. Pepper's Lonely Hearts Club Band'' album is staged and photographed at Chelsea Manor Studios in London using collage and wax figures from Madame Tussaud's famous museum. The actual cover is a painting of that photograph. Among the likenesses featured on the cover are Mae West, Shirley Temple, Fred Astaire, Bob Dylan, Tony Curtis, Marlon Brando, Oscar Wilde, Marlene Dietrich and W.C. Fields.
1967-BOBO, JOHN P. Medal of Honor
Rank and organization: Second Lieutenant, U.S. Marine Corps Reserve, 3d Battalion, 9th Marines, 3d Marine Division (Rein), FMF. Place and date: Quang Tri Province, Republic of Vietnam, 30 March 1967. Entered service at: Buffalo, N.Y. Born: 14 February 1943, Niagara Falls, N.Y. Citation: For conspicuous gallantry and intrepidity at the risk of his life above and beyond the call of duty. Company 1 was establishing night ambush sites when the command group was attacked by a reinforced North Vietnamese company supported by heavy automatic weapons and mortar fire. 2d Lt. Bobo immediately organized a hasty defense and moved from position to position encouraging the outnumbered marines despite the murderous enemy fire. Recovering a rocket launcher from among the friendly casualties, he organized a new launcher team and directed its fire into the enemy machine gun positions. When an exploding enemy mortar round severed 2d Lt. Bobo's right leg below the knee, he refused to be evacuated and insisted upon being placed in a firing position to cover the movement of the command group to a better location. With a web belt around his leg serving as a tourniquet and with his leg jammed into the dirt to curtain the bleeding, he remained in this position and delivered devastating fire into the ranks of the enemy attempting to overrun the marines. 2d Lt. Bobo was mortally wounded while firing his weapon into the main point of the enemy attack but his valiant spirit inspired his men to heroic efforts, and his tenacious stand enabled the command group to gain a protective position where it repulsed the enemy onslaught. 2d Lt. Bobo's superb leadership, dauntless courage, and bold initiative reflected great credit upon himself and upheld the highest traditions of the Marine Corps and the U.S. Naval Service. He gallantly gave his life for his country.
1968 - Quebecois chanteuse Celine Dion is born in Charlemagne, Canada. The singer has nine best-selling French albums under her belt before she records "Unison" in 1990.
1969 - No. 1 Billboard hit: ``Dizzy,'' Tommy Roe. The song is Roe's biggest hit. It remains at No. 1 for four weeks and sells 6 million records.
1969---Top Hits
Dizzy - Tommy Roe
Traces - Classics IV featuring Dennis Yost
Time of the Season - The Zombies
Who's Gonna Mow Your Grass - Buck Owens
1969-After having two giant hits with "The Letter" (#1) and "Cry Like A Baby" (#2), The Box Tops' "Sweet Cream Ladies" tops out at #28 on the Billboard Hot 100. They would reach #18 later in the year with "Soul Deep", their final Top 40 entry.
1970 - "Applause" starring Lauren Bacall, opened on Broadway. The show became one of the hardest tickets to get. Critics called Bacall "a sensation." The play was an adaptation of the movie, "All About Eve". It continued for 896 performances. In 1972, a London version of the show, also starring
Bacall, opened.
1970 - Television dramas were added to daytime lineups on both ABC and NBC. "The Best of Everything" and "A World Apart" were first aired on ABC. On NBC debuted
"Somerset" and "Another World".
1970 -- After years of struggle & a nationwide boycott, the United Farm Workers sign the first table-grape contract with two of California's largest grape growers.
But the victory will prove to be only one battle in a long war. By 1974, the union is threatened not only by growers but by more powerful unions. The International Brotherhood of Teamsters will muscle its way into the fields & sign sweetheart contracts with growers who haven't signed with United Farm Workers. The combined wealth & political power of the Teamsters & the growers nearly destroys the UFW.
1971 - The Bee Gees were given a gold record for, "Lonely Days". When playing the gold record, they heard the song at a faster speed and said, "Hey, this sounds like disco!" The rest is part of "Saturday Night Fever" history.
1974 - John Denver hit #1 with, "Sunshine on My Shoulders", his first number one song. Three other Denver singles reached the top of the music world: "Annie's Song", "Thank God I'm a Country Boy" and "I'm Sorry". "Take Me Home Country Roads" made it to number two, while "Rocky Mountain High" only reached number 9. Denver wrote Peter, Paul and Mary's "Leaving on a Jet Plane"; and won an Emmy for the television special, "An Evening with John Denver".
1977—A new era began in San Francisco football as Edward J. DeBartolo, Jr. bought the 49ers from the original owners. The 49ers never reached the NFL championship game while the Morabito family owned them, but they won five Super Bowls during the first 18 years of DeBartolo's tenure. Forced to turn the team over to his sister due to a business dealing with the former Governor of Louisiana, the 49ers never have been the same since. When he returns for retirement of jerseys, the fans go crazy over his attendance. I can personally attest that "Eddie! Eddie!" is the loudest yell of the events.
1977---Top Hits
Rich Girl - Daryl Hall & John Oates
Dancing Queen - Abba
Don't Give Up on Us - David Soul
Southern Nights - Glen Campbell
1977-The Eagles' "Hotel California" starts climbing the Billboard LP Chart to the top.
1977 - Hartford, CT, hit 87 degrees to establish a record for the month of March.
1978 - Ellen Corby returned to Walton's Mountain over a year after she left in an ambulance after a stroke. The episode was titled, "Grandma Comes Home".
1981 - United States President Ronald Reagan was shot in the chest by a would-be assassin as he walked to his limousine in Washington DC. In the attack, Press Secretary James Brady and two police officers were wounded. John W. Hinkley Jr. was convicted for the crime.
1981-- Former Secretary of State Alexander Haig's televised announcement (while President Ronald Reagan was undergoing surgery after being shot by a would-be assassin): "As of now, I am in control here in the White House..." Haig continued to say, "Constituently, gentlemen, you have the president, the vice-president and the secretary of state in that order." What makes this so funny and memorable was his arrogance, plus the fact that he was incorrect. According to the New York Desk Reference, for those who want to get on " Who Wants to be a Millionaire": 1.Vice-President, 2. Speaker of the House, 3. President Pro Tempore of the Senate, 4. Secretary of State, 5. Secretary of the Treasury. The point is that the Secretary of State is fourth in line, not second. He surely was not in charge.
1983 - Basketball player Larry Bird, set a regular season Celtic scoring record as he got 53 points. The record remained until 1985 when Bird broke it himself with a 60-point performance on March 12.
1985---Top Hits
One More Night - Phil Collins
Lovergirl - Teena Marie
We are the World - USA for Africa
Seven Spanish Angels - Ray Charles with Willie Nelson
1987 - Vincent van Gogh's "Sunflowers" brought in $39.85 million, more than triple the record for a painting at auction. It was sold on the 134th anniversary of the artist's birth. Singer Don McLean wrote and sang a musical tribute to the artist, titled "Vincent", in April of 1972.
1987 -a low pressure area spread heavy snow across the Ohio Valley and lower Great Lakes region. Cleveland, Ohio recorded 16 inches of snow in 24 hours -- their second highest total of record. Winds gusting to 50 mph created 8 to 12 foot waves on Lake Huron and the storm ushered in unseasonably cold air into the south central and southeastern US with nearly 100 record lows in 3 days.
1987 -The 59th Annual Academy Awards extravaganza emanated from the Dorothy Chandler Pavilion of the Los Angeles Music Center. Chevy Chase, Goldie Hawn and Paul 'Crocodile Dundee' Hogan hosted. (Hogan was also an Oscar nominee for Best Writing, Screenplay Written Directly for the Screen with Ken Shadie and John Cornell for "Crocodile Dundee".) Now let's get right to the good part: Best Picture: "Platoon" (Arnold Kopelson, producer); Best Director: Oliver Stone for "Platoon"; Best Actor: Paul Newman for "The Color of Money"; Best Actress: Marlee Matlin for "Children of a Lesser God"; Best Supporting Actor: Michael Caine for "Hannah and Her Sisters"; Best Supporting Actress: Dianne Wiest for "Hannah and Her Sisters" and Best Music/Song: Giorgio Moroder (music), Tom Whitlock (lyrics) for "Take My Breath Away" from "Top Gun". And HBO (Home Box Office) earned its first Oscar as "Down and Out in America" tied for Best Documentary feature. The cable-TV film played in a Los Angeles movie theatre for one week to qualify for the Academy Award. http://www.imdb.com/Sections/Awards/Academy_Awards_USA/1987
http://www.infoplease.com/ipa/A0149676.html
http://www.filmsite.org/aa86.html 1986?
1989 -- Gladys Knight performs solo for the first time since grammar school without The Pips during a gig at Bally's in Las Vegas. She becomes a regular in the town, still there the last time I visited Vegas.
1989--Gladys Knight performs without The Pips for the first time since grammar school at a show at Bally's in Las Vegas.
1989 - Thunderstorms developing along and ahead of a slow moving cold front produced large hail and damaging winds at more than fifty locations across the southeast quarter of the nation, and spawned a tornado which injured eleven persons at Northhampton NC.
1991-- 44th NCAA Ice Hockey Championship: Northern Michigan beats Boston University 8-7; Northern Michigan's 1st NCAA hockey title
1992-- 64th Academy Awards (Silent of the Lambs sweeps with Best Picture, Anthony Hopkins as Best Actor and Jodie Foster as Best Actress). The 64th Annual Academy Awards statuette-passing-out-party was thrown at the Dorothy Chandler Pavilion, Los Angeles. Funny man and actor/producer/writer/director Billy Crystal was host as that creepy "The Silence of the Lambs" (Edward Saxon, Kenneth Utt, Ronald M. Bozman, producers) won the prize for Best Picture of 1991. "Silence" also won the Best Director Oscar for the creepy Jonathan Demme; Best Writing/Screenplay Based on Material from Another Medium for the creepy Ted Tally; Best Actor for the creepy Anthony Hopkins and Best Actress for the anything-but-creepy Jodie Foster. Jack Palance won Best Supporting Actor for playing Curly in "City Slickers" and the Best Supporting Actress Oscar was claimed by Mercedes Ruehl for "The Fisher King". Best Music/Song: Alan Menken (music), Howard Ashman (lyrics) for "Beauty and the Beast" from, you guessed it, "Beauty and the Beast". You probably wouldn't have guessed that the movie, "Terminator 2: Judgment Day", nominated in six categories, won four Oscars for Best Sound (Tom Johnson, Gary Rydstrom, Gary Summers, Lee Orloff); Best Effects/Sound Effects Editing (Gary Rydstrom, Gloria S. Borders); Best Effects/Visual Effects (Dennis Muren, Stan Winston, Gene Warren Jr., Robert Skotak); and Best Makeup (Stan Winston, Jeff Dawn).
http://www.imdb.com/Sections/Awards/Academy_Awards_USA/1992
http://www.filmsite.org/aa91.html 1991?
1992 - Baseball player, Sammy Sosa was traded by the Chicago White Sox with Ken Patterson to the Chicago Cubs for George Bell.
1998 60th NCAA Men's Basketball Championship: at Alamodome San Antonio, Kentucky beats
Utah 78-69
2006 --As a result of the recently released book detailing Barry Bonds allegedly using performance-enhancing drugs, Bud Selig appoints George Mitchell to head an investigation into the use of steroids in baseball. The former Senate Majority Leader will have the authority to expand the probe, which will be made public, into events prior to Fall of 2002, when such substances were banned by major league baseball.

NCAA Basketball Champions This Date

1940 Indiana
1943 Wyoming
1981 Indiana
1987 Indiana
1998 Kentucky
--------------------------------------------------------------

Spring Poem

am forever walking upon these shores,
Betwixt the sand the foam.
The high tide will erase my foot-prints,
And the wind will blow away the foam.
But the sea and the shore will remain
Forever.
Kahlil Gibran
--------------------------------------------------------------

SuDoku
The object is to insert the numbers in the boxes to satisfy only one condition: each row, column and 3x3 box must contain the digits 1 through 9 exactly once. What could be simpler?
http://leasingnews.org/Soduku/soduko-main.htm
--------------------------------------------------------------

Daily Puzzle
How to play:
http://www.setgame.com/set/puzzle_frame.htm
Refresh for current date:
http://www.setgame.com/set/puzzle_frame.htm
--------------------------------------------------------------


http://www.gasbuddy.com/
http://www.gasbuddy.com/GB_Map_Gas_Prices.aspx
http://www.gasbuddy.com/GB_Mobile_Instructions.aspx
--------------------------------------------------------------

Weather
See USA map, click to specific area, no commercials
--------------------------------------------------------------

Traffic Live---
Real Time Traffic Information
You can save up to 20 different routes and check them out with one click,
or type in a new route to learn the traffic live
--------------------------------