Monday, May 7, 2007
Headlines---
Two New sites to "Other eMail Posting sites"
World Bank Panel Finds Wolfowitz at Fault; Aide Resigns
Marlin stock drops $3.03 on Friday—"Shoot the Moon"
Matsco Parent sold to Wells Fargo Bank
Former "Beau" Clarke Partner condolence
Clarke cause of death not known at this time
Classified Ads—Help Wanted
Top Stories--April 30-May 4
Cartoon---You Wish
Leasing 102-- by Mr. Terry Winders, CLP
How to Properly Participate in True Leases
New Funding Program/Vehicle Lessors to Be Unveiled
Sterling Bancorp Reports Results First Quarter
Greater Bay Bancorp Reports First Quarter
RBS- Continues Talks to Buy ABN Amro's LaSalle Unit
World Bank to meet this week on Wolfowitz future
News Briefs---
Sports Briefs---
"Gimme that Wine"
Calendar Events
Snapple Real Facts
Today's Top Event in History
This Day in American History
Basketball Poem
SuDoku
Daily Puzzle
######## surrounding the article denotes it is a "press release"
------------------------------------------------------------------------

Two New sites to "Other eMail Posting sites"
This site is perfect for those in the credit industry. The printed and on line news has information for credit professionals, plus salary information, and credit jobs available. It has a list serve for both credit and collection personnel. The publisher Rob Lawson is also very knowledgeable about the leasing industry, working on several project with leasing companies on behalf of the National Association of Credit Manager.
You don't have to be a subscriber to take advantage of many of the features on line, including applying for a job. If you are a professional, you may want your company to apply for both the printed version and access to other features on line.
www.credittoday.com
This site has position open in Europe. They also have contacts in the United States. One of the better things about their web site are their cartoons. Great sense of British humor.
Many of the companies on our "broker/lessor" and "funder" list
have listed jobs available on their company web site.
http://www.leasingnews.org/All_Lists.htm
Reaction from advertisers in Orange County, California, particularly in Irvine and the surrounding areas, it is very, very tough to find employees. HR executives tell us the difficulties, and most know every
website we have on this list. Others in Arizona or New Hampshire have their own difficulties. Even credit analysts are hard to find. And while their seem to be many who were in management looking
for employment, the HR people say they are afraid to hire them for a lower paying job for fear they will leave if they connect with a higher management position.
In this world where people who work for ten or more companies during their work experience, perhaps it is more difficult to keep the good ones...or maybe it is the mergers and acquisitions that make it seem to be more musical chairs.
http://baw.squarespace.com/leasing-jobs-index/
To place a free "job wanted" ad in Leasing News, please go to:
http://www.leasingnews.org/Classified/Jwanted/Jwanted-post.htm
For a full listing of all "job wanted" ads, please go to:
http://www.leasingnews.org/Classified/Jwanted/Jwanted.htm
--------------------------------------------------------------
World Bank Panel Finds Wolfowitz at Fault; Aide Resigns
http://www.nytimes.com/2007/05/07/business/07cnd-wolf.html?_r=1&hp&oref=slogin
--------------------------------------------------------------
Marlin Stock drops $3.03 on Friday—"Shoot the Moon"
by Christopher Menkin
Dow Jones broke its record. Nasdaq was up on Friday, as was the New York Stock Exchange. Marlin stock was down.
After releasing net earnings of $5 million for their first quarter, the NASDAQ stock market appeared disappointed, expecting a better performance. On particularly very heavy trading for the stock, 472,574, it went from a Thursday close of $23.94 to a last trade of $20.91: a 12.66% drop; not far from the 52 week low: 52 week ranges $19.56 to $24.40
This is primarily due to Google and Yahoo and others on Wall Street influenced by these two "browsers." Their news sites are primarily headlines from print newspapers, with poor news on specific categories, and perhaps manipulated by web professionals to put press releases and others site ahead of "real news." They are professionally poorly arranged, inconclusive on non-headline news, jumbled up, as not arranged by journalist or news editors, but by web manipulators. Worse, the financial comparisons are often misleading, as if thrown together by a web spider rather than a financial knowledgeable person.
((A web spider (also known as a Web crawler or Web robot) is a program or automated script which browses the World Wide Web in a methodical, automated manner set by the software programmer.))
The disservice is a two-sided sword, which is one of the primarily reasons the Marlin Business Service stock, on relatively good news, fell dramatically for its size while the market went up.
On the comparative to Marlin Business Services, Yahoo lists American Express, who has been out of leasing since they sold their unit to Key Corp October, 2004, which is a bank (that has a leasing division) and CIT, a worldwide company with 7,300 employees that does middle and major leasing, not primarily $7,500 small ticket deals.
Yahoo also put Marlin Business Services in the rental market (leasing, you know,) and it included ATEL, GATX, Hertz Global, and United Rentals. Both ATEL and GATX do full operating leases, large ticket, meaning airplanes and trains, whereas Hertz and United Rentals really rent cars and other items. Marlin's SEC filings show their average ticket $7,500 and most $1.00 capital purchase options.
Google is no worse: listing comparison companies as CIT, California First Bank, Wells Fargo, General Electric, Keycorp, Comdisco, eNucleus, and 5b Technology.
Not mentioned are Microfinancial, Direct Capital, GreatAmerica, NetBank Business Finance, and the many more that could be compared in a fair manner.
So the prestige is there, to be mentioned with the much larger companies; looks good to be with the big boys. But there is a two edged sword in this comparison.
The one time dollar expenses found Marlin with $5.0 million for the first quarter ended March 31, 2007, compared with net income of $4.7 million for the same period in 2006 is pretty good. Lease production increased 25.2% to $102.7 million for the quarter ended March 31, 2007 compared to $82.0 million for the first quarter of 2006. Even Leasing News wrote a good review of the performance of the company. The writer thought this was a pretty good achievement under all the circumstances.
But to those who put Marlin in the category of GE, Wells Fargo or KeyCorp with their dollar earnings, or considering the company similar to ATEL or GATX, the dollar earnings are not in the triple or even double number earning amounts. $5 million is not $250 million.
So when you play with the big boys, and get compared to a worldwide company with 15,000 employees or 7,500 employees or even 1,100 employees size company, this becomes a disservice to the investors, and to Marlin Business Services stock.
Wait until the "outsiders" get the meaning of Gary Shivers no longer being there, or Mike Bennie. There is a whole list that can be added to those who helped this company get to its present position and are no longer employed there.
It reminds me of playing Pinochle, and the player, this time Marlin, thinks it can "shoot the moon." *
Friday's stories
http://www.leasingnews.org/#marlin
http://www.leasingnews.org/#mbs
* For those readers who have never played Pinochle:
Shoot the Moon
The Winner of the bid may at his/her option declare that they intend to "Shoot the Moon". This declaration must be made after all melds have been counted and BEFORE the first card of the hand is led during play.
Making this declaration means the Bid Winner intends to take ALL the Tricks. If he/she succeeds, a bonus of 25 points is awarded the team at the conclusion of the hand. If he/she fails to take all the Tricks, SET is declared. Their team loses all points accumulated in the hand and deducts their bid plus 25 points from the score they held at the beginning of the hand.
--------------------------------------------------------------

Matsco Parent sold to Wells Fargo Bank
by Christopher Menkin

Matt Shieman (Matt's Company)
Wells Fargo & Co. announced Friday it will pay $1.5 billion in stock to buy Greater Bay Bancorp., an East Palo Alto bank holding company with $7.4 billion in assets and 41 Bay Area branches; making Wells Fargo the second largest bank in Northern California. Ironically, in the last year Greater Bay broke itself down into more regional names, as when it originally had started.
It should be noted that Byron A. Scordelis, President and Chief Executive Officer of Greater Bay Bancorp joined the company in May 2001, bringing many of the ideas and management techniques
he learned as Regional President of the San Francisco Bay Area Region and as a Corporate Executive Vice President of Wells Fargo Bank. *
"Greater Bay Bancorp was formed in 1996 when Cupertino National Bancorp and Mid-Peninsula Bancorp joined forces. Our purpose was to fill the void left by megabank consolidation."
http://www.gbbk.com/about/about.html
Leasing News reported on August 8, 2000 the sale of Matsco to Greater Bay Bank:
"Greater Bay Bancorp (Nasdaq: GBBK), a $4.1 billion in assets financial services holding company, announced today that it has signed a definitive agreement to acquire The Matsco Companies Inc. ("Matsco"), a financial services company headquartered in Emeryville, California which specializes in financial services for the dental and veterinary markets. Greater Bay Bancorp will pay the Matsco shareholders $6.5 million in cash and up to an additional $6.0 million in an earn-out arrangement over a 5 year period. The acquisition is subject to regulatory approval and is expected to close in the fourth quarter of this year."
http://two.leasingnews.org:80/archives/August/8-08-00.htm

During the real estate downturn, Greater Bay had some problems, as well as Matsco itself reportedly having some major computer and loss problems, which they denied:
http://www.leasingnews.org/Conscious-Top%20Stories/Matsco-Main.htm
There were many stories, including their lead salesman leaving, Hy Bren, who reportedly retired, and shortly thereafter died of cancer.
And Leasing News learned that Matt Shieman was out as president.
We never could confirm it, but basically Greater Bay it was not over his salary requirements or bonuses tied to performance. Leasing News quoted Scordelis as very complimentary to Matt Shieman.
http://www.leasingnews.org/Conscious-Top%20Stories/Matsco_Shieman2.htm
In subsequent stories, Greater Bay Bank administrators were managing Matsco from the regional bank location. Similar to a top restaurant, where the original chef came up with the recipes and presentations, taught them to his assistants in the kitchen, and when he left, the recipes that the customers loved so much stayed. In this instance, the top bosses weren't even located on the premise. I interviewed them, including their bosses off the record.
The author had accounts and lines of credit at the Cupertino Bank, plus attracted Silicon Valley business accounts. Cupertino Bank was one of the original banks that started the consolidation, knowing the former president Don Allen very well, who goes back to the San Jose National Bank days (who later became Bank of the West.) Matsco was originally domiciled at the Cupertino branch, too. It was a good community bank, then a pretty good regional bank, but not what it originally set out not to be: a megabank.
The original investors of the bank did very well, going to show that investing in small banks that become larger banks is very smart in the long run.
Here is perhaps the best story on the purchase of Greater Bay Bank by Wells Fargo:
http://www.mercurynews.com/ci_5825611?source=rss
Full Greater Bay Bank press release:
http://phx.corporate-ir.net/phoenix.zhtml?c=66674&p=irol-newsArticle&ID=995970&highlight=
* Byron A. Scordelis
Byron A. Scordelis is the President and Chief Executive Officer of Greater Bay Bancorp. He joined the company in May 2001. He also serves on the Board of Directors of Bay Bank of Commerce, Coast Commercial Bank and Mt. Diablo National Bank, subsidiaries of the company. Mr. Scordelis is responsible for the company's Greater Bay Banking Group, which is comprised of the company's eleven banking subsidiaries and its business and technology services, trust services and human resources division.

Mr. Scordelis assumed the role of Chief Executive Office of the company on January 1, 2004. He was also appointed to the Board of Directors of the company at that time.

Mr. Scordelis previously served as Regional President of the San Francisco Bay Area Region and as a Corporate Executive Vice President of Wells Fargo Bank. His responsibilities included the management and performance of 235 financial services locations in San Francisco, Marin, San Mateo, Santa Clara, Alameda and Contra Costa counties. He joined Wells Fargo Bank in 1998 as an Executive Vice President in charge of banking activities in seven western states.

Prior to his career with Wells Fargo Bank, Mr. Scordelis served for nine years as the President and Chief Executive Officer of Eureka Bank, a $2.3 billion in assets financial institution with 36 offices. He also served as Senior Vice President and the head of Bank of America's Bay Area Region. In total, he has over 26 years of experience in the banking industry.

Born in Boston, Massachusetts in 1949, Scordelis is a Phi Beta Kappa graduate of the University of California at Berkeley, where he earned bachelor degrees in economics and natural resources studies in 1972. He received a master's degree in business administration from Stanford University in 1974.

Scordelis served on the Local Agency Investment Fund Advisory Board for the State of California, on the Board of Directors of the California Bankers' Association and is Chairman of the Board of Fellows of Santa Clara University.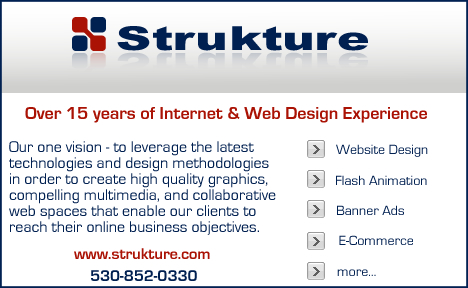 --------------------------------------------------------------

Former "Beau" Clarke Partner condolence
Paul Weiss, former president, former board member, and co-founder of Icon Capital, also a formerly on the Leasing News Advisory Board, wanted to give his condolences on the passing of Icon Capital Chairman and CEO J.B. "Beau" Clarke who died last Monday of a heart attack at age 60. He and Weiss were business partners 1991-2006.
" It is a tragedy and certainly he will be missed."
ICON was established in 1985 and currently manages six publicly registered equipment leasing programs that have raised over US $1 billion to date and has sole management responsibility for approximately US$2 billion invested in leased equipment in its sponsored programs since their inception.
--------------------------------------------------------------

Clarke cause of death not known at this time
Philanthropist Beau Clarke Dies
by Steve Weinstein
New York Editor-In-Chief
www.edgeboston.com

Clarke hosted Dancing on the Bay, a July 4th benefit, at his home on Fire Island. Beau Clarke, a prominent New York City businessman who was a major donor to several gay and AIDS causes, died on May 1 in London. As of press time, police were still investigating the cause of death. He was 61 when he died.
Clarke was born in Tupelo, Miss., on Sept. 11, 1946, and attended George Washington University and then got a law degree from the University of South Carolina. He was an accomplished equestrian in his youth and had several trophies to prove it.
He became the head of Icon Capital Corp., fifth-largest independent equipment leasing and financing company in the country.
Clarke was well known on the party circuit as the partner to superstar DJ Tony Moran. The two met in 2000. They shared a large apartment in Soho, a residence in the South Beach section of Miami and a bayfront home in Fire Island Pines that hosted several benefits, including Dancing on the Bay (for the LGBT Center in Greenwich Village), the Zenith Party (to benefit the new Pines community house) and the Fire Island Dance Festival (to benefit Dancers Responding to AIDS).
Clarke also gave significantly to GLAAD and Care Resource, Miami's principal AIDS service organization, among other charities. He served on the board of several organizations. He was one of the earliest and biggest backers of the bid by out-gay attorney Sean Maloney to become Democratic candidate for New York State Attorney General last year.
Surviving family members include a sister, Laurens Clarke Evans; her two children, Andrew and Lindsay; and her husband, Clark Evans. Also surviving is Beau Clarke's ex-wife, Linda Anne Clarke, with whom he remained cordial throughout his life.
--------------------------------------------------------------

Leasing Industry Help Wanted
Sales

Financial Funding Services, LLC

Sales
We are looking for highly motivated sales staff with proven lease experience. If you are currently networked and have a source of business and want to become independent working from your home
or current office, we want to talk with you about joining our team. In addition to providing you and your customer base the very best of financial programs, service and support, we offer you a generous 60% of gross commission.
Please email Karl Probst, General Manager
kprobst@willamette-financial.com
Willamette Financial Funding Services LLC has been established since 1986. We are highly efficient, motivated and a leader in placing exceptional and challenged credits nationally. We are well connected with major funding sources capable of taking A, B and C credits. Our credit processing and clerical support to our sales staff is responsive and extremely efficient.


Sr. Credit Analyst


Sr. Credit Analyst
Walnut Creek, California
Excellent opportunity to work with growing equipment leasing bank division, excellent reputation. Click here for more information.

First Republic Bank has offices in the San Francisco Bay Area, throughout California, and in Portland, Seattle, Las Vegas, Boston and New York.
----------------------------------------------------------------

Top Stories--April 30-May 4
Here are the top ten stories most "opened" by readers last week:
(1) More on Sterling Financial—Serious!
http://www.leasingnews.org/archives/May%202007/05-02-07.htm#sfc
(2) More on Mike Bennie and Marlin Leasing
http://www.leasingnews.org/archives/April%202007/04-30-07.htm#marlin
(3) So how good is the leasing business?
http://www.leasingnews.org/archives/April%202007/04-30-07.htm#how
(4) Jim Merrillees, CLP, joins QuikTrak
http://www.leasingnews.org/archives/April%202007/04-30-07.htm#clp
(The original headline was "Jim Merrilees, CLP, loves Oregon."
At the time, the press release had been issued to other media for two days, and to let readers know this was a "fresh, new story" and not the press release, a different headline was utilized. For archive purposes, the correct title for the story is above. Leasing News does not claim to be first in reporting press releases, especially when we have become a Monday-Wednesday-Friday edition news.)
(5) NetBank Business Finance Up
http://www.leasingnews.org/archives/April%202007/04-30-07.htm#netb
(6) Leasing #102 ---"Broker Fees"
by Mr. Terry Winders, CLP
http://www.leasingnews.org/archives/April%202007/04-30-07.htm#102
(7) Sheldon Player, Greyhound Leasing, Deja vu?
http://www.leasingnews.org/archives/May%202007/05-04-07.htm#deja
(8) Alert—Sheldon Player
http://www.leasingnews.org/archives/May%202007/05-02-07.htm#alert
(9) Original Sierra Cities unit to close in Houston
http://www.leasingnews.org/archives/May%202007/05-02-07.htm#keyf
(10) RW Professional Leasing Up-Date
http://www.leasingnews.org/archives/May%202007/05-04-07.htm#rwp
(not counted due to technical difficulties, but well read)
Leasing News Flash
Icon Capital Chairman Beau Clarke Passed Away
http://www.leasingnews.org/archives/April%202007/04-30-07-Flash.htm
(Leasing News was the first media with this news. editor)
----------------------------------------------------------------

----------------------------------------------------------------

Leasing 102
by Mr. Terry Winders, CLP
How to Properly Participate in True Leases
The question always come up on how to sell a tax lease and still retain the value of the excess income from the release or the sale of the equipment at termination. The problem stems from the desire to retain ownership of the equipment and sell off the payment stream to control the equipment at lease termination. The trouble is that if you sell off the payment stream, on a non recourse basis while retaining the title, the IRS says you have received all of your rent up front with no liability, and therefore you owe income tax on that amount in the current period. That amount is the full discount of the rent stream plus your fee. You are allowed to take MACRS depreciation but only that amount allowed for the first year. This makes for a healthy tax bill. An example would be a discount of a $100,000 tax lease for 60 months with payments of $2137.68 that discounts at 10% to $101,449.12. Your income for the first year is $101,449.12 minus the allowable MACRS depreciation of $20,000 for a taxable income of $81,449.12 not the fee of $1,449.12. Then there is the same income tax problem in the State where the asset is used.
In addition, if you become the owner you will have responsibility for property tax and sales tax collection. This also means you will have to be qualified to do business in all of the States you have assets. Including paying all the franchise fees and filling out income tax forms for each State. If you are the owner/Lessor of your leased assets, always remember, you are the owner for assessed tax purposes (even thought it is a $1 out disguised conditional sales contract for legal and income tax) until you pass title upon successful termination.
This also means you will have to be qualified to do business in all of the States you have assets. Including paying all the annual franchise fees to qualify to do business.
If you want to obtain the benefits of the ownership at lease termination after selling off the payment stream, without the ownership responsibilities, then sign a remarketing agreement with the funding source that allows you to sell or release the equipment at lease termination and receive a commission for that effort (usually equal to the value received after the residual and selling costs have been realized). Most funding sources would prefer this because they know you are closer to the lessee and must get higher than their residual to get a commission..
A remarketing agreement allows the ownership to be passed to the funding source so that they can benefit from the tax advantages allowing for increased fees to the broker. It also allows for the funding source to assume a residual that will lower the lessee's payments, making the transaction more competitive. A residual also increases the income allowing for larger fees.
Just because the ownership has passed does not mean the control of the transaction has passed to the funding source. A remarking agreement commits the funding source to allow the broker to have access to the value received once the funding source has received its proper return on the investment. However, some funding sources may prefer to share in the benefits if they have assumed the risk of the payment stream. Therefore, the compensation may only be 50% of the excess benefits or some other percentage that can be agreed upon.
Occasionally you should also ask for the right to negotiate early terminations or buy outs, not only for additional income but more important to have knowledge of when your lessee may have additional needs.
Not all funding sources will give you the benefits mention here unless they understand that you are their marketing department and represent a direct contact with the lessee. You must also understand it is a partnership arrangement and it must be good for both parties to be successful.
Mr. Terry Winders has been a teacher, consultant, expert witness for the leasing industry for thirty years and can be reached at leaseconsulting@msn.com or 502-327-8666.
He invites your questions and queries.
### Press Release ###########################

New Funding Program for Vehicle Lessors to Be Unveiled
At 51st Year OVLA Convention on Thursday, May 24


COLUMBUS – A new funding program for independent vehicle and equipment lessors will be detailed at the 51st Year Convention of The Ohio Vehicle Leasing Association on May 24 at the Midwest Hotel & Convention Center here in Columbus.
Complete details and registration materials can be obtained by contacting The OVLA Office at ovla@uautolease.com or 800-369-5633.
The announcement was made by OVLA President William Brough who said that the new custom financing program will be explained by Richard T. Mitchell who is heading up US Bank's recently launched Manifest Funding Services.
According to Mitchell, the national sales manager for the US Bank program it makes competitive and custom financing available for new and used commercial vehicles including and is not limited to ambulances, limousines, tractor/trailers, and light and heavy duty trucks. The program also can be used for equipment leasing.
Mitchell has 25 years of experience in the commercial vehicle industry, including the last eight years on the finance side of the industry. Prior to that, Mitchell was involved in dealership fleet sales and managing an independent leasing company.
Mitchell attended University of Texas at Austin where he focused on accounting. He has been a member of the NVLA since 1986. US Bank is a member of The OVLA.
Contact:
OVLA Executive Vice President Dick Lightner
ovla@uautolease.com or 800.369.5633
Dick Lightner
Executive Vice President
The Ohio Vehicle Leasing Association
1.800.369.5633 ovla@uautolease.com
6083 O'Sweeney Lane, Dublin Ohio 43016
### Press Release ###########################

Sterling Bancorp Reports Results for First Quarter 2007
Strong Growth in Gross Revenue, Loans and Core Earnings
– Sterling Bancorp (NYSE: STL), a financial holding company and the parent company of Sterling National Bank, today reported its financial results for the quarter ended March 31, 2007.
First Quarter 2007 Highlights:
Gross revenue (interest income plus noninterest income) from continuing.
operations was $38.3 million, up 15.5% from the first quarter of 2006.
Customer-related service charges and fees surged 64.2% year over year to $5.8million.
Mortgage-banking income was $2.8 million, up 27.8% from the first quarter of 2006.
Core earnings (income from continuing operations before income taxes) rose 35.1% year over year to $5.8 million.
Loans held in portfolio as of March 31, 2007 were $1,080.6 million, up 10.8% year over year.
Demand deposits as of March 31, 2007 were $461.7 million, representing 30.6% of total deposits.
Net interest margin was 4.24%.

Louis J. Cappelli
Chairman and
Chief Executive Officer
"Sterling reported strong year-over-year growth in gross revenue, loans and core earnings, despite the difficult interest-rate environment during the current-year period. Moreover, the continued flat yield curve and higher funding costs created a challenging operating environment across the entire banking industry," said Louis J. Cappelli, Chairman and Chief Executive Officer.
First Quarter 2007 Financial Results from Continuing Operations
Income after normalized taxes increased 30.5% to $3.6 million for the first quarter of 2007, compared to income after normalized taxes of $2.7 million for the first quarter of 2006. Normalized taxes for the first quarter of 2006 excluded the $3.7 million reversal of excess tax reserves discussed further below. Diluted net income per share for the quarter ended March 31, 2007, was $0.19, compared to a normalized $0.14 for the first quarter of 2006.
Net Interest Income
In the first quarter of 2007, net interest income, on a tax-equivalent basis, was $17.6 million, compared to $18.6 million in the first quarter of 2006. Net interest margin for the first quarter of 2007, on a tax-equivalent basis, was 4.24%, compared to 4.45% for the first quarter of 2006.
Total interest income for the first quarter of 2007 was $29.1 million, compared to $27.4 million for the first quarter of 2006. The increase was a result of higher average loan balances and an improved yield on loans, partially offset by a reduction in average balances in the investment portfolio. Total interest expense for the quarter ended March 31, 2007, was $11.6 million, compared to $9.0 million for the 2006 period. The increase was driven principally by the competitive deposit pricing environment in 2007.
Full press release here:
http://www.sterlingbancorp.com/ir/050407.pdf
### Press Release ###########################

Greater Bay Bancorp Reports Financial Results for the First Quarter of 2007
EAST PALO ALTO, Calif.----Greater Bay Bancorp (Nasdaq:GBBK), a $7.4 billion in assets financial services holding company, today announced results for the first quarter of 2007.
For the first quarter of 2007, the Company's net income was $17.8 million, or $0.31 per diluted common share, compared to $26.2 million, or $0.46 per diluted common share, for the first quarter of 2006, and $18.8 million, or $0.33 per diluted common share, for the fourth quarter of 2006.
Operating results for the quarter included notable expenses of $1.5 million in professional services associated with the Company's previously announced strategic planning project and $0.7 million of pension-related expenses. These expenses were offset by a $1.5 million mark-to-market gain in the value of the Company's venture capital and equity securities. Additionally, also included in the operating results for the first quarter were expenses related to prior periods of $1.4 million in compensation expense and $0.4 million in tax expense. These errors were immaterial to the prior periods as well as to the current period and accordingly, were corrected in the current quarter.
For the first quarter of 2007, the Company's return on average common equity, annualized, was 9.65% compared to 15.62% for the first quarter of 2006, and 10.03% for the fourth quarter of 2006. Return on average assets, annualized, for the first quarter of 2007 was 0.98% compared to 1.49% for the first quarter of 2006, and 1.00% for the fourth quarter of 2006.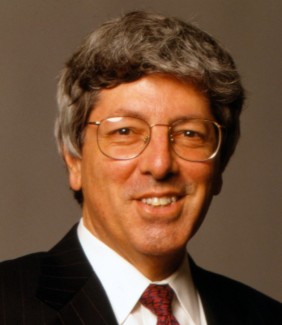 Byron A. Scordelis
President and Chief Executive Officer
Commenting on the quarter Byron A. Scordelis, President and Chief Executive Officer of Greater Bay Bancorp, stated, "While the size of our loan portfolio was relatively flat due to faster-than-expected pay downs in the construction lending area, our specialty finance business once again delivered solid high-quality growth. We sustained our core deposit totals after posting an annualized gain of more than 15% in the prior quarter, and our insurance brokerage business achieved net new business inflow that effectively neutralized declining premium levels. We are also pleased with the sustained strength of our credit metrics as well as with our realization of measurable operating cost control given the three particular expense items noted above."
### Press Release ###########################
--------------------------------------------------------------

News Briefs----
RBS-Led Group Continues Talks to Buy ABN Amro's LaSalle Unit
http://www.bloomberg.com:80/apps/news?pid=20601102&sid=aa1luDhixwH0&refer=uk
World Bank to meet this week on Wolfowitz future
http://www.alertnet.org/thenews/newsdesk/N06293270.htm
Sarkozy's Victory Message to America: "You can count on France as a friend...
http://www.cnn.com/2007/WORLD/europe/05/06/france.election/index.html
88,000 jobs added in April, smallest gain in 2 years
http://www.usatoday.com/money/economy/2007-05-04-jobs-april_N.htm
Paris Hilton must serve 45 days in jail
http://www.latimes.com/entertainment/news/la-me-hilton5may05,0,2553900.
story?coll=la-home-headlines
---------------------------------------------------------------

Sports Briefs----
Tiger hangs on for 2-stroke win at Quail Run
http://www.usatoday.com/sports/golf/pga/2007-05-06-wachovia-final_N.htm
Clemens back with Yankees
http://www.newsday.com/ny-spclemens0506,0,7342923.story?coll=ny-main-bigpix
----------------------------------------------------------------


"Gimme that Wine"
Oregon's Wine Country Comes Alive with Annual Tour Event
http://www.beachconnection.net/news/winec050307_438.htm
Broadbent celebrates 80th with old friends Laffite and Cockburn's 27
http://www.decanter.com/news/118580.html
New Zealand: Best grape harvest in 30 years
http://www.gisborneherald.co.nz/article.asp?aid=9346&iid=713&sud=27
The wine mechanics
When there's a challenge, wineries big and small consult with a Mr. Fix-It
http://www.sfgate.com/cgi-bin/article.cgi?f=/c/a/2007/05/04/WIG9BPGIR51.DTL
Wine Prices by vintage
http://www.winezap.com
http://www.wine-searcher.com/
US/International Wine Events
http://www.localwineevents.com/
Winery Atlas
http://www.carterhouse.com/atlas
Leasing News Wine & Spirits Page
http://two.leasingnews.org/Recommendations/wnensprts.htm
The London International Vintners Exchange (Liv-ex) is an electronic exchange for fine wine.
http://www.liv-ex.com/
----------------------------------------------------------------

Calendar Events This Day
Beaufort Scale Day (Francis Beaufort Birth Anniversary) –
A day to honor the British naval officer, Sir Francis Beaufort , who devised in 1806 a scale of wind force from 0 (calm) to 12 (hurricane) that was based on observation, not requiring any special instruments. The scale was adopted for international use in 1874 and has since been enlarged and refined. Beaufort was born at Flower Hill, Meath, Ireland, and died at Brighton, England, Dec 17, 1857.
El Salvador: Day of the Soldier –
National Holiday. Anniversary of the founding of the country's armed forces at New York, NY.
Ireland: May Day Bank Holiday –
Bank Holiday in the Republic of Ireland.
Melanoma Monday –
Also known as National Skin Self-Examination Day. People are encouraged to examined their skin for skin cancer. Annually, the first Monday in May.
Roast Leg of Lamb Day
http://southernfood.about.com/od/lambroasts/r/bl40116b.htm
United Kingdom: May Day Bank Holiday –
Bank and Public holiday in England, Wales, Scotland and Northern Ireland. Annually, the first Monday in May.
Saint Feast Days
http://www.catholic.org/saints/f_day/may.php
----------------------------------------------------------------

Pennsylvania is misspelled on the Liberty Bell.
http://www.ushistory.org/libertybell/
http://www.nps.gov/archive/inde/liberty-bell.html
----------------------------------------------------------------

Today's Top Event in History
1945- Russian, American, British and French ranking officers crossed into a second-floor recreation room of a small red brick schoolhouse (which served as General Eisenhower's headquarters) at Reims, Germany. Representing Germany, Field Marshal Alfred Jodl signed an unconditional surrender of all German fighting forces. After a signing that took almost 40 minutes, Jodl was ushered into Eisenhower's presence. The American general asked the German if he fully understood what he had signed and informed Jodl that he would be held personally responsible for the any deviation from the terms of surrender, including the requirement that German commanders sign a formal surrender to the USSR at a time and place determined by that government.
http://www.nytimes.com/learning/general/onthisday/big/0507.html#article
[headlines]
----------------------------------------------------------------

This Day in American History
1700-The population of the colonies was sparsely scattered over the East Coast, a large area of the colonies with poor roads and communications. Below the Delaware River, an isolated farm was the usual settlement, save for Charleston, which had about 250 families. Philadelphia had approximately 700 houses, New York about 5,000 inhabitants, Newport less than 2000, and Boston, the largest city, 7000. There were approximately 275,000 inhabitants in the colonies.
1700—William Penn beings monthly meetings for Blacks advocating emancipation.
http://xroads.virginia.edu/~CAP/PENN/pnintro.html
http://www.2020site.org/penn/
1789-Celebrating the inauguration of George Washington, the first Presidential Inaugural Ball was held at New York, NY., the Assembly Rooms, on the east side of Broadway, a little way north of Wall Street. A medallion portrait of President George Washington in profile on a fan was presented as a souvenir to the ladies.
1818- Juliet Ann Opie Hopkins birthday - Although she actually did the job of supervising the Chimborazo Hospital during the Civil War, her husband got the title of hospital supervisor (and the money) because the Alabama legislature refused to recognize a women in any professional capacity. She actually went onto the battlefields to minister to the Confederate wounded and was wounded herself. She was buried with full military honors at Arlington National Cemetery.
http://www.arlingtoncemetery.com/jhopkins.htm
http://www.mindspring.com/~redeagle/Oakwood/Hopkins.htm
1840 - The Great Natchez, Mississippi Tornado, the most deadly and destructive in early United States history, left the city in ruins. 317 people were killed, most of them along the water front.
1864—Until May 20th, General Grant continued to hammer at General Lee's waning forces; known as the Spotsylvania campaign. After the Wilderness, Grant's and Meade's advance on Richmond by the left flank was stalled at Spotsylvania Court House on May 8. This two-week battle was a series of combats along the Spotsylvania front. The Union attack against the Bloody Angle at dawn, May 12-13, captured nearly a division of Lee's army and came near to cutting the Confederate army in half. Confederate counterattacks plugged the gap, and fighting continued unabated for nearly 20 hours in what may well have been the most ferociously sustained combat of the Civil War. On May 19, a Confederate attempt to turn the Union right flank at Harris Farm was beaten back with severe casualties. Union generals Sedgwick (VI Corps commander) and Rice were killed. Confederate generals Johnson and Steuart were captured, Daniel and Perrin mortally wounded. On May 21, Grant disengaged and continued his advance on Richmond. While considered inconclusive as there were no winners, Lee did not stop Grant's march toward Richmond and the overall plan to cut off supplies to troops from all ports. Grants 100,000 troops met Lee's 52,000 and the Northern politicians were not happy there was not a victory. The causality count for the Union Army was 18,000 and the Confederate: 12,000. With little money, no support from Europe, ports from Texas, Louisiana, Florida, and going up the coast being captured by the North, including Mississippi, what little supplies could not reach the dwindling number of soldiers. Almost 1/2 of Confederate soldiers were wounded, captured, killed, or died from disease.
By war's end, over 2,000,000 volunteers had joined the Union army. Of the 425 Confederate generals, 146 were graduates of West Point. Almost 1/3 of US Army officers resigned to serve the Confederacy. In reality, the Southern army was ill-equipped, had limited supplies (even shoes as many found dead at Gettysburg were shoeless), and was greatly outnumbered. In addition, many were not in favor of slavery controlled mostly by large plantation owners. The issue to secede was controversial in many Southern states.
1878-African-American Joseph R Winters patents the mobile fire escape to be placed on "fire engine trucks."
http://www.ncat.edu/~childres/fireescape.html
1892-birthday of Archibald MacLeish, American poet and Librarian of Congress (1939-44), born at Glencoe, IL. MacLeish, who was also a play writer, Pulitzer Prize winner, editor, lawyer, professor and farmer, died at Boston, MA, April 20, 1982.
http://memory.loc.gov/ammem/today/may07.html
1894- Pioneer country musician George Riley Puckett was born in Alpharetta, Georgia. Puckett was one of the most popular hillbilly singer- guitarists of the 1920's and '30s. He was the first hillbilly artist to yodel on record - he did so at his debut session in 1924. Puckett was a member of the Skillet Lickers, the best-known hillbilly band of the period.
http://www.vh1.com/artists/az/puckett_riley/bio.jhtml
http://www.musicweb.uk.net/encyclopaedia/p/P125.HTM
1901-birthday of Gary Cooper, Frank James Cooper, Helena, MT. He changed his name to Gary at the start of his movie career. He is best known by baseball fans for his portrayal of Lou Gehrig in The Pride of the Yankees. Other films included Wings, The Virginian, The Plainsman, Beau Geste, Sergeant York (for which he won this first Academy Award), High Noon (winning his second Oscar for best actor), the Court Marital of Billy Mitchell and Friendly Persuasion. He died May 13, 1961, at Hollywood, CA.
http://themave.com/Cooper/
http://www.coopandpapa.com/coopandpapaalt/home.htm
1907--Bloody Tuesday in San Francisco. The Street Car-men were among the most militant of San Francisco workers as they struck in five of the six years from 1902 to 1907, leading to the violent gunfight that erupted on this day, with two deaths.
1915-Birtish passenger liner Lusitania on its return from New York to Liverpool, carrying nearly 2,000 passengers, was torpedoed by a German submarine off the coast of Ireland, sinking within minutes. 1,198 lives were lost. U.S. President Wilson sent note of protest to Berlin on May 13, but Germany, which had issued warnings in advance, pointing to Lusitanai's cargo of ammunition to Britain. US maintained "neutrality" for the time being.
http://memory.loc.gov/ammem/today/may07.html
1922- Actor Darrin McGavin born in San Joaquin, California. Birthday Darrin McGavin is perhaps best known in the movies for his role in "Man with the Golden Arm, " and for the first television series, "Mickey Spillane's Mike Hammer" but is perhaps remembered for his short lived series as a reporter named "Kolchak" on the "Night Stalker." Died February 25, 2006, Los Angeles, Ca.
http://pandagon.net/2006/02/26/darrin-mcgavin-passes-away/
http://www.imdb.com/name/nm0569000/
1922-birthday of pianist Roy Hall, Big Stone Gap, VA
1926-tenor saxophone Herbie Steward born, Los Angeles, CA.
1926-birthday of drummer Kansas City Red ( Arthur Stevenson), Drew, MS
1931- 1950's pop vocalist Teresa Brewer was born in Toledo, Ohio. She was a radio star on the "Amateur Hour" at the age of five, and was only 19 when she had her first million-seller, "Music, Music, Music," in 1950. Her other million-selling hits in the pre-rock 'n' roll era included "Till I Waltz Again With You," "Ricochet" and "Let Me Go Lover
http://members.aol.com/teresafans/teresa.html
1933-birthday of John Constantine ( Johnny) Unitas, pro Football Hall of Fame quarterback, born Pittsburgh, PA.
http://www.johnnyunitas.com/jufc.html
1941 - Glenn Miller records, "Chattanooga Choo Choo" (Bluebird). http://www.mamarocks.com/chattanooga_choo_choo.htm
http://www.parabrisas.com/m_millerg1.html
1941-Birthday of tenor sax player Paul Quinchette. http://www.vh1.com/artists/az/quinichette_paul/bio.jhtml
1942 -- In the Battle of the Coral Sea, Japanese and American navies attack each other with carrier-launched warplanes. It is the first time in the history of naval warfare where two fleets fought without seeing each other. Two crucial battles in 1942 marked the turning point of the war in the Pacific.
1943-birthday of Thelma Houston, Leland, MS http://www.soulwalking.co.uk/Thelma%20Houston.html http://www.bookingentertainment.com/Thelma_Houston_homepage.html
1943-The Liberty Ship George Washington Carver launched. http://ssbn656.20m.com/liberty_frighter_gwc.html http://inventors.miningco.com/library/weekly/aa041897.htm
1945 - Baseball owner Branch Rickey announced the organization of the United States Negro Baseball League, consisting of six teams.
http://memory.loc.gov/ammem/jrhtml/branch.html
http://lcweb2.loc.gov/ammem/jrhtml/davis.html
http://creativequotations.com/one/1492.htm
1945- Russian, American, British and French ranking officers crossed into a second-floor recreation room of a small red brick schoolhouse (which served as General Eisenhower's headquarters) at Reims, Germany. Representing Germany, Field Marshal Alfred Jodl signed an unconditional surrender of all German fighting forces. After a signing that took almost 40 minutes, Jodl was ushered into Eisenhower's presence. The American general asked the German if he fully understood what he had signed and informed Jodl that he would be held personally responsible for the any deviation from the terms of surrender, including the requirement that German commanders sign a formal surrender to the USSR at a time and place determined by that government.
http://www.nytimes.com/learning/general/onthisday/big/0507.html#article
1946-William H. Hastie is inaugurated as the first Black governor of the Virgin Island. http://www.tnstate.edu/library/digital/hastie.htm
1947-The first regularly scheduled television drama was "Kraft Television Theater, " telecast on the National Broadcasting Company's network form May 7, 1947 to October 1,1958, from 7:30pm to 8:30PM. The program ran for eleven years, during which time it present 650 plays that required 5,236 sets and the participation of 3,955 actors. The first drama was "Double Door," starring John Baragrey. The shows were live. Among the playwrights getting their big breaks were: Rod Serling, Paddy Chayefsky and Tad Mosel. Some of the show's most notable plays included: " the Easy Mark" (1951) with Jack Lemmon," Double Ivory" (1953) with Lee Remick, " To Live in Peace(1953) with Anne Bancroft," "The Missing Years,"(1954) with Anthony Perkins and Mary Astor, " Alice in Wonderland" (1954) with Robin Morgan, Art Carney, Edgar Bergen and Charlie McCarthy," and " A Profile in Courage,"(1956) with our neighbor on Latimer Road in the Pacific Palisades James Whitmore. The last play was based on a book by Senator John F. Kennedy, who also appeared on the program to introduce the drama.
http://www.mbcnet.org/ETV/K/htmlK/krafttelevis/krafttelevis.htm
1951-one of television's earliest popular game shows "Strike It Rich" premiered. The downtrodden and the poverty-stricken showed up on this game show to tell their sob stories. Whoever received the most votes from the studio audience was declared the winner. The losers were able to receive help form sympathetic viewers through a telephone "heart line." Warren Hull hosted the program. The show got in trouble with the New York City Welfare Department in 1954 when 55 of the show's hopeful contestants remained in New York and sent on welfare.
1950-Tim Russert born Buffalo, New York ("Go Bills!!!) The star of "Meet the Press" also had two hit books, "Big Russ and Me," and "Sons and Daughters," both about the relationship of sons and daughters with their father (the first was autobiographical and the second a collection of others who had written to him regarding his first book and their story.)
http://www.msnbc.com/onair/bios/t_russert.asp
1951- Janis Ian birthday, U.S. singer and songwriter won the 1975 Grammy when she sang so poignantly of her alienation "At Seventeen." Later she came out of the closet as a lesbian and the lyrics of the song were poignantly illuminated. She became a columnist for The Advocate magazine.
http://www.janisian.com/
http://www.nauticom.net/www/hyperguy/janis.html
http://www.siliconvalley.com/mld/siliconvalley/3914595.htm
1951 - Russia was admitted to participate in the 1952 Olympic Games by the International Olympic Committee.
1951-Birthday of, Janis Ian, U.S. singer and songwriter, who won the 1975 Grammy when she sang so poignantly of her alienation "At Seventeen." Later she came out of the closet as a lesbian and the lyrics of the song were poignantly illuminated. She became a columnist for The Advocate magazine.
1954- Vietnam's victory over France at Dien Bien Phu ended the Indochina War. This battle is considered one of the greatest victories won by a former colony over a colonial power. It is said that General Eisenhower was the first president to authorize U.S. military action following Dien Bien Phu's fall from power. In northwest Vietnam, Communist leader Ho Chi Minh's Viet Minh forces decisively defeated the French at Dien Bien Phu, a French stronghold besieged by the Vietnamese Communists for the last fifty-six days. The Viet Minh victory at Dien Bien Phu signaled the end of French colonial influence in Indochina and cleared the way for the division of Vietnam along the seventeenth parallel at the conference of Geneva.
The battle of Dien Bien Phu marked the end of the French involvement in Southeast Asia. France had lost more than 35'000 men and 48'000 had been wounded in a war that was considered financially and militarily humiliating. The shock of the defeat at Dien Bien Phu led the French government, already plagued by public opposition to the war, to agree to the independence of Vietnam at the Geneva Conference in 1954.
1958 - Pianist Van Cliburn signed an artist's contract with RCA Victor Records.
1959---Top Hits
Come Softly to Me - The Fleetwoods
The Happy Organ - Dave 'Baby' Cortez
Sorry (I Ran All the Way Home) - The Impalas
White Lightning - George Jones
1959 - 103 fans packed the LA Coliseum for an exhibition game between the Los Angeles Dodgers and the New York Yankees. Sandy Koufax pitched for the Dodgers. It was Roy Campanella Night. The star catcher for the Dodgers, paralyzed in an automobile accident, was honored for his contributions to the team for many years. A three time Most Valuable Player in the National League, Campanella was permanently paralyzed in an automobile accident in December, 1958. The evening's ceremonies preceded the game, won by the Yankees, 6-2.
1966 - The Mamas and The Papas made the climb to the top of the "Billboard" pop music chart with "Monday, Monday". For three weeks "Monday, Monday" stayed at the top of the pop music world. The tune was the second hit by the group -- just two months after their first, "California Dreamin'". These two songs would be the only number one hits for the group, though they made it to number two with "Dedicated to the One I Love".
http://www.angelfire.com/ma2/mamasandpapas/
1966- Simon and Garfunkel's "I Am a Rock" enters the Hot 100 -- the folk-pop duo's third chart entry. In its eleven weeks on the chart, it will peak at #3
1966- Del Shannon enters the Hot 100 for the 16th time with "The Big Hurt." It peaks at #94. We'll hear from Shannon again in 1981 when he has a top forty hit with "Sea of Love," produced by Tom Petty.
1967—Top Hits
Somethin' Stupid - Nancy Sinatra & Frank Sinatra
The Happening - The Supremes
Sweet Soul Music - Arthur Conley
Need You - Sonny James
1969 --Another beautiful day in the park. Grateful Dead and the Airplane performed at the Polo Field in San Francisco Golden Gate Park
1972-After trying and failing seven times since moving from Minneapolis in 1960, the Los Angeles Lakers won their first NBA championship, defeating the New York Knicks, 114-100., to win the series, four games to one. As the Minneapolis Lakers, the team had won five titles, the last one coming in 1954.
1973-George Harrison releases "Give Me Love" which will become his second Number One single. It's the first release from "Living in the Material World," his second Number One LP.
1975---Top Hits
He Don't Love You (Like I Love You) - Tony Orlando & Dawn
Before the Next Teardrop Falls - Freddy Fender
Chevy Van - Sammy Johns
Roll on Big Mama - Joe Stampley
1977- Steven Bishop's "On & On" is released.
1982-A federal jury decided that the National Football League was in violation of antitrust laws when it attempted to prohibit the Oakland Raiders from moving to Los Angeles. The Raiders, an original team in the American Football League, played in Oakland from 1960 through 1981, and in Los Angeles form 1982 through 1994 after which they returned to Oakland. Owner Al Davis is still suing everyone, this time for broker promises made to get them to return. Rumor is he wants to go back to Los Angeles, and perhaps a Super Bowl win may be the key to see the Raiders stay or they leave.
1983---Top Hits
Beat It - Michael Jackson
Jeopardy - Greg Kihn Band
Let's Dance - David Bowie
Jose Cuervo - Shelly West
1984--American veterans of the Vietnam War reached an out-of-court settlement with seven chemical companies in their class-action suit relating to use of herbicide "Agent Orange."
1985 - The Edmonton Oilers set a National Hockey League record for playoff wins (12). Edmonton won its second Stanley Cup with a 7-3 win over the Chicago Black Hawks.
1987 - Shelly Long made her last appearance as a regular on the popular "Cheers" TV show
http://s9000.furman.edu/~ejorgens/cheers/top.html
1987-Thirty-one cities in the western U.S. reported record high temperatures for the date. Highs of 93 degrees at Portland OR and San Jose CA were the warmest of record for so early in the season. The high of 92 degrees at Quillayute WA was a record for the month of May. The temperature at Sacramento CA hit 105 degrees, Fresno hit 103 and Bakersfield had a high reading of 101.
Top Hits 1987 -
Anything For You-- Gloria Estefan & Miami Sound Machine
Shattered Dreams- Johnny Hates Jazz
Wishing Well- Terence Trent D'Arby
One More Try- George Michael
1988-Winning Colors, ridden by Gary Stevens, became the third filly and the first roan to win the Kentucky Derby. Forty Niner finished second, and Risen Star was third.
1989-A record setting May snowfall occurred At Buffalo, New York, Shattering Records Held for over 80 Years. The 7.9 Inch Amount Was the Greatest for May 7th In Buffalo, the greatest for any day in may, the greatest snowfall in 24 hours, and the greatest amount of snow so late in the season.
1991---Top Hits
Baby Baby - Amy Grant
Joyride - Roxette
I Like the Way (The Kissing Game) - Hi-Five
Rockin' Years - Dolly Parton with Ricky Van Shelton
1991 -- Darryl Strawberry returns to New York as a Dodger with mixed results. A crowd of 49,118 mostly booing fans watch him hit a two-run home run, and they cheer when he makes the last out of the game with the potential tying and winning runs on base in the 6-5 Met victory
1992-the 27th amendment to the Constitution was ratified by New Jersey, the 40th state, meeting the requirements of the constitution. prohibiting Congress from giving itself midterm pay raises. The Amendment reads: "No law, varying the compensation for the services of the Senators and Representatives, shall take effect, until an election of Representatives shall have intervened." It had been passed by the first Congress on 25 September 1789. On 19 December 1789, Maryland had been the first state to ratify it. Virginia was the 6th on 15 December 1791, Ohio the 7th on 6 May 1873, Wyoming the 8th on 6 March 6 1978.
1994- 1,322 guitarists, led by Randy Bachman, gathered in Vancouver to play Bachman-Turner Overdrive's "Takin' Care of Business" for 68 minutes and 40 seconds. The outdoor strumathon set two world records - the greatest number of guitarists and the longest mass guitar jam session.
http://www.randybachman.com/index.php?choice=1
1998—Top Hits
Too Close- Next
My All- Mariah Carey
You re Still the One- Shania Twain
Everybody [Backstreet s Back]- Backstreet Boys
1998-Merger mania seizes the automobile industry, as US auto giant Chrysler Corp. signs a $38 billion deal with German-based Daimler-Benz AG. The merger, first hatched in January of 1998 by Daimler chief Juergen Schrempp, creates a company that, at least on paper, is well-equipped to do battle in the global marketplace. Not only does Chrysler stand to make a belated move into the German market, but Daimler gains even greater access to American consumers. Moreover, the new company, now known as DaimlerChrysler, is stocked with a diverse roster of products, ranging from mid-priced Chryslers to swank Mercedes that cut across a wide swath of the global car market.
1998-Apple unveils a new personal computer, the iMac, which becomes an overnight success. The computer, which shipped in August, sold some 800'000 units in its first four months. Consumers raved about the whimsical machine, made of translucent plastic and available in shades of "grape, blueberry, strawberry, tangerine, and lime." The iMac's success quickly boosted Apple's dwindling market share, which had sunk to a low of 3% in 1997. By December 1998, its market share had rebounded to 5%.
1999 -- In the biggest comeback in Jacobs Field history, the Indians score 18 runs in the final three innings to overcome a 9-1 deficit to beat the Devil Rays, 20-11. Tampa Bay's first baseman Fred McGriff sets a major league record by hitting a home run in his 34th park.
2002—Top Hits
Foolish- Ashanti
Murder Inc.-Def Jam 13
What's Luv?- Fat Joe Featuring Ashanti
I Need A Girl (Part One)- P. Diddy Featuring Usher & Loon
U Don't Have To Call- Usher
2006 As Barry Bonds takes up his position in left field, the Phillies fans in the stands behind him unfurl a section-long banner which leaves no doubt about their sentiments concerning the Giants' outfielder pursuit of the Babe. The message displayed briefly during first inning informs the unpopular superstar "Ruth did it on hot dogs & Beer - Aaron did it with class."
NBA Finals Champions This Date
1972-- Los Angeles Lakers
--------------------------------------------------------------

Basketball Poem
"The Man in the Glass"
"When you get what you want in your struggle for self
And the world makes you king for a day,
Just go to the mirror and look at yourself
And see what that man has to say.
"For it isn't your father or mother or wife
Whose judgment upon you must pass,
The fellow whose verdict counts most in your life
Is the one staring back from the glass.
"You may be like Jack Horner and chisel a plum
And think you're a wonderful guy,
But the man in the glass says you're only a bum
If you can't look him straight in the eye.
"He's the fellow to please - never mind all the rest,
For he's with you clear to the end;
And you've passed your most dangerous, difficult test
If the man in the glass is your friend.
"You may fool the whole world down the pathway of years
And get pats on the back as you pass,
But your final reward will be heartache and tears
If you've cheated the man in the glass."
--------------------------------------------------------------

SuDoku
The object is to insert the numbers in the boxes to satisfy only one condition: each row, column and 3x3 box must contain the digits 1 through 9 exactly once. What could be simpler?
http://leasingnews.org/Soduku/soduko-main.htm
--------------------------------------------------------------

Daily Puzzle
How to play:
http://www.setgame.com/set/puzzle_frame.htm
Refresh for current date:
http://www.setgame.com/set/puzzle_frame.htm
--------------------------------