Senior Credit Analyst
Walnut Creek, California
Excellent opportunity to work with growing equipment leasing bank division, excellent reputation. Click here for more information.

First Republic Bank has offices in the San Francisco Bay Area, throughout California, and in Portland, Seattle, Las Vegas, Boston and New York.
Wednesday, May 16, 2007
Headlines---
Classified Ads---Operations
Prayers are with Bob Baker, CLP
Cartoon & Story----Marlin Business Services
Mary Jane Lindholm Found
CIT hit with $64 Million Insurance Class Action Suit
Texas AG Refunds Auto Credit Insurance Purchasers
John Enyart finally says "Yes" to PFSC
Salary Survey from Fred St. Laurent
Alexa Rates the Leasing Media Web Sites
Maglietta passes musical baton to Cracchiolo
Classified Ads---Help Wanted
Illinois AG files against MRI Lease Operation
Sales makes it Happen- by Linda P. Kester
Kick the Bad Deal to the Curb/Clean up Integrity
Weekly Bulletin Board Complaint Report
Key Equipment Finance Names Gottwals
Willis Lease 1st Q 2007 Profits of $4.4 Million
Leesport Financial Declares 5% Stock Dividend
News Briefs---
You May have Missed---
California Nuts Brief---
Sports Briefs---
"Gimme that Wine"
Calendar Events
Snapple Real Facts
Today's Top Event in History
This Day in American History
Baseball Poem
SuDoku
Daily Puzzle
---Barry S. Marks, Esq.--- this Friday "To Tell the Truth"
Purchase Money Security Interests
######## surrounding the article denotes it is a "press release"
-------------------------------------------------------------------------------

Classified Ads---Operations
East Windsor, NJ
Skilled Manager in credit, collections, training, documentation, policy and procedure, lease and finance operations. Get results and keep the customer coming back.
Email: rgmorrill@comcast.net
Resume
http://www.leasingnews.org/Classified/Resumes/Richard_Morrill.pdf
To place a free "job wanted" ad here, please go to:
http://www.leasingnews.org/Classified/Jwanted/Jwanted-post.htm
For a full listing of all "job wanted" ads, please go to:
http://www.leasingnews.org/Classified/Jwanted/Jwanted.htm
--------------------------------------------------------------

Prayers are with Bob Baker, CLP
In early March of this year, Leasing News congratulated one of its founding advisory board members on his engagement, after receiving this news:
"On Valentine's Day, I asked Debbie, who I have been dating for a year and a half, to marry me. She said YES!!
"Debbie is the credit manager for NACM St Louis region."
Bob's first wife, Melissa, died of cancer, and he then had a stroke, with a recovery that affected his movement and speech. He worked very hard to overcome these handicaps. Life was moving ahead for him when he had a second very serious stroke on Monday.
Bob underwent a brain surgery procedure at St. Luke's Hospital in Chesterfield, Missouri. He was having drainage issues, according to a nurse. He was still unresponsive and listed in critical condition.
"We are expecting a full recovery, "Mona James, CLP, Executive
Vice President of Wildwood Financial Group, told Leasing News. " Bob is a pretty tough person...
"As you must know, Bob has a trained, competent staff to run the company until his return. We invite you to keep Bob and his family in your thoughts and prayers. It is business as usual at Wildwood; Bob wouldn't want it any other way."
If you missed yesterday's email edition:
http://www.leasingnews.org/archives/May%202007/05-15-07%20-%20Flash.htm
Many readers reacted:
"He is on our thoughts and we are all praying for his speedy recovery. "
Mohammed Ahsan
Quail Capital
2310 W. Victory Blvd.
Burbank, CA 91506
(818) 843-8686 x23 Fax (818) 843-3767
"I am so sad to hear this. He Really is a nice man.
"Life is such a interesting thing. You just really never know. Be good to yourself and be good to mankind, dance like you have never danced before---That is what I am thinking right now. I just saw him last year at UAEL."

Barbara
SO Cal Leasing.

"Please keep me informed, Bob has always been very close to my heart! "
Denise Mann
503-797-0225
503-797-0852 Fax
denise.mann@usbank.com <denise.mann@usbank.com
"I will say a prayer.
"Thanks, for letting me know, Kit."
Tree
Theresa Kabot
"That is terrible. If you speak with his family please send them my best and I will keep him in my prayers."
Phil

Global Financial Services
1 State Street
New York NY 10004
Email phil@gbtsinc.com
Phone 212-480-4900
Philip Dushey
"I understand it was quite severe and he is in critical condition."
David
David M. Rothenberg
President
Lease One Systems
7305 Manchester, Suite C-1
St. Louis, MO 63143-3109
314-645-4440 Telephone
314-645-2663 Fax
david@lease-one.com
www.lease-one.com
Please pass along my best wishes, when the time is right.
… even though I'm sitting in Phnom Penh, Cambodia!

Take care,
Jim Swander
imswander@sprintmail.com
"Thanks for keeping us abreast of this terrible news."

BARRY S. MARKS
MARKS & WEINBERG, P.C.
Suite 525, 2001 Park Place North
Birmingham, Alabama 35202
P. O. Box 11386
Birmingham, Alabama 35203
bmarks@marksweinberg.com
www.leaselawyer.com
205.251.8303
fax 251.8305
--------------------------------------------------------------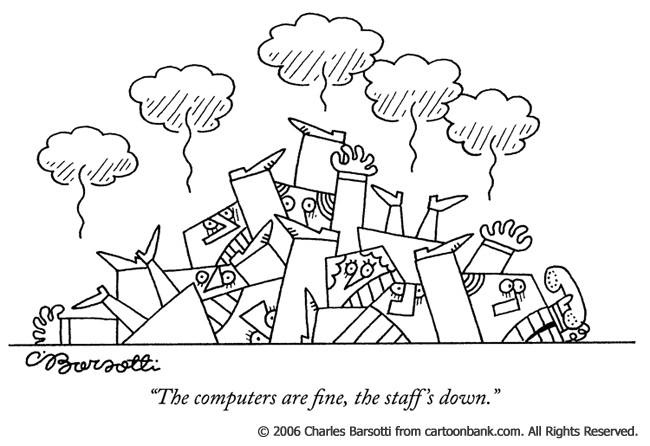 Reportedly the Manager of Sales in the New Jersey branch, Steve Carr, who has been with Marlin several years, has announced his resignation. Carr was allegedly recruited from Micro Warehouse in the hopes of turning the sales organization in New Jersey around. No word on where he's going.
Leasing News has written about the sales concept from CDW that Marlin had adopted. CDW purchased Micro Warehouse.

In addition to Carr and the recent departure of Mike Bennie, Vice-President of the Broker Division, Marlin reportedly has also recently lost a couple very seasoned sales representatives, one in New Jersey and one from the Broker sales division. Both reportedly had been with the company for 7 years.
Bob Teichman, CLP, will be covering the National Association of Equipment Leasing Broker's Conference this weekend in Nashville, Tennessee. He has been assigned to attempt an interview with the representative from Marlin at the conference, as well as others who won't talk by e-mail or land line telephone.
Marlin Business Service stock hit a 52 week low yesterday, Tuesday, $18.78, continuing its decline:
Previous Marlin Leasing Stories:
http://www.leasingnews.org/Conscious-Top%20Stories/Marlin_1st_qtr.htm
--------------------------------------------------------------

Mary Jane Lindholm Found
The former head of Manifest Leasing, Lyon's Financial, and finally Schwan, itself, is in the gourmet food internet business.

1987—Western Association of Equipment Lessors Conference,
Baseball theme
This is Mary Jane Lindholm! How are you? I can't believe you still have that photo!
I run this gourmet internet business delivered in 7 states. You can go onto the internet site. (www.justaddguests.com) I was trying to raise capital to take it to the next stage but haven't been able to do that yet.
I really don't think that people remember me anymore. I do keep in touch with some people. The industry is full of very talented and fun individuals.
Now maybe you can retire that photo!
Take Care,
Mary Jane Lindholm
mjlindholm@justaddguests.com
Here is the most recent picture we have, from 1993

Mary Jane Lindholm
The Manifest Group
Marshall, Minnesota
--------------------------------------------------------------

CIT hit with $64 Million Insurance Class Action Suit
Actually this case was filed in 2003 against Avaya, a CIT subsidiary.
There were several such insurance class action suits filed which Leasing News has written about, specifically Wells Fargo and US Bancorp, who both settled.
It appears CIT Financial is not willing to negotiate, as they are in the appeal process right now. Perhaps the student loan, NorVergence, and other US troubles, are why they are pushing more Europe and Asia business, recently opening an office in Singapore.
The CIT branding campaign is going full force, and the officers are really out there making presentations, working the investment community:
http://ir.cit.com/phoenix.zhtml?c=99314&p=irol-irhome
Here is the lease insurance class action case:
McFADDEN, LYON & ROUSE, L.L.C.,
Plaintiff,
VS.
AVAYA FINANCIAL CORP.,
Defendant.
CASE NO. 03-2072-HYT
ORDER GRANTING PLAINTIFF'S MOTION FOR
CLASS CERTIFICATION
Steven L. Nicholas, lead attorney for Cunningham, Bunds Crowder, Brown & Breedlove, LLC from Mobile, Alabama guessed that the dollar amount was $64 million, depending on the final numbers of the class action suit. CIT reportedly has a second portfolio that is also being considered to be brought to trial by the firm.
Leasing News attempted to obtain a comment from CIT Financial.
It continues to be their policy not to comment on matters in litigation.
Steven L. Nicholas
Cunningham, Bounds, Crowder, Brown & Breedlove, LLC
P.O. Box 66705
Mobile, Alabama 36660
Phone: (251) 471-6191
Fax: (251) 479-1031
Email: sln@cbycb.com
He appears to be getting ready for the second CIT case, and also is interested in Personal Property Tax overbilling.
Current Case on Appeal:
http://leasingnews.org/PDF/CIT-Class-Certification.pdf
US Bancorp Insurance settlement
http://www.leasingnews.org/archives/June%202006/06-09-06.htm#bancorp
"White Paper" on insurance:
http://www.leasingnews.org/archives/June%202006/06-16-06.htm#paper
---------------------------------------------------------------
### Press Release ###########################

Attorney General Abbott Obtains Refunds For Auto Credit Insurance Purchasers
Enterprise Life Insurance Co. to return almost $5 million to affected Texas consumers
AUSTIN – Attorney General Greg Abbott has reached a settlement with Enterprise Life Insurance Co. that protects credit insurance purchasers. The $4.9 million agreement provides an average of $230 in unearned credit insurance premiums to more than 21,000 Texas vehicle owners.

Attorney General Greg Abbott
"Vendors who benefit from doing business in Texas must comply with Texas law," Attorney General Abbott said. "Today's settlement ensures that affected credit insurance purchasers receive the refunds they deserve. We applaud Enterprise for cooperating with our investigation and working quickly to resolve this matter."
Policies sold by Enterprise covered payments owed to automobile lenders in the event the borrower died or became disabled. Enterprise customers bought single-premium policies in a lump sum through dealerships at the time they purchased their vehicles. The full cost of the credit insurance policy was bundled into the buyer's vehicle loan. The coverage period lasted through the term of the vehicle loan, in some cases as long as six years.
Under the Texas Insurance Code, Enterprise was obligated to refund the unearned portion of the insurance premium to those customers who paid off their loans ahead of schedule. Enterprise, however, retained the unearned premiums.
The Attorney General took similar legal action against eight credit insurance companies and those investigations are ongoing. Enterprise Life is the first company to settle with the Attorney General and offer refunds to eligible customers.
Attorney General's court-filed agreement with Enterprise Life Insurance Co.:
http://leasingnews.org/PDF/050707enterpriselife_avc.pdf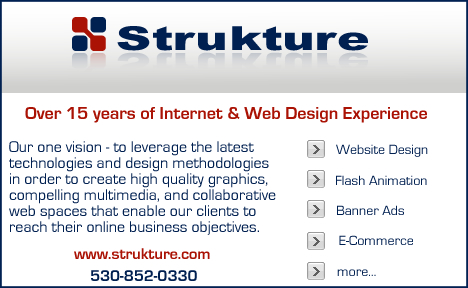 ### Press Release ###########################

John Enyart finally says "Yes" to PFSC
PFSC, headquartered in Portland, Oregon, is the largest independent commercial lease and loan portfolio servicing company in the U.S. with over $10 billion under management.
Robert VanHellemont, CEO, of Portfolio Financial Servicing Company (PFSC) and head of Varilease announced that John Enyart has accepted the position as President of PFSC. John Enyart had worked for PFSC from 1988 to 1992. He was one of the first people VanHellemont spoke to for the position.

Robert VanHellemont
"John is without question the right person to lead PFSC, "he said. "He has the perfect combination of knowledge and background to implement our growth strategy moving forward. Everyone at PFSC is very excited about him joining us".
VanHellemont interviewed many top candidates, flying them into his office in Michigan, psychological tests, three hour one-on-one sessions, all the time measuring them up to Enyart. Five top
candidates qualified. He put his secret weapon to work, Mindy VanHellemont.

John Enyart, President
"You know I loved working for Textron, " Enyart explained. "A well run company, low funds, great marketing; great people, just a terrific place to work. I never wanted to leave."
He was brought out to Portland by PFSC as part of Unicapital.
Jim Merrilees, then with Textron, brought him to the Textron Vendor Finance unit. When things changed, he was in the same building when the job of president of Systran Financial Services Division of Textron Financial Corporation opened up. It was only one floor away.
"I was very happy and had a great affinity with all the people at Textron, " he said. "I was very well taken care of...but when Bob and Mindy Vanhellemont kept talking to me, and I could see their passion, their commitment, the direction they wanted PFSC to go, I knew I was the person who could do it."
His core competencies are management, operations, credit, accounting and finance.
In addition to his CPA credentials and Price-Waterhouse experience, his forte is marketing. On the job since Monday, he knows many of the employees from his PFSC days, already sees what needs
to be done, can be done, and is excited with his new position.
1988-1992
First Interstate Bank (aka Wells Fargo) as AVP Commercial Banking
1992-1995
Price Waterhouse (aka PricewaterhouseCoopers) as Senior Accountant
1995-1998
FirstCorp as VP Credit & Operations (FirstCorp was a vendor and developmental stage leasing company in Portland)
1998-2000
UniCapital as VP Operations (worked for the PFSC group in Portland)
2000-2007
Textron Financial Corporation, first as VP of Credit & Operations for TFC's Vendor Finance Division; then SVP of Credit & Operations for Systran Financial Services Division (Factoring and ABL lender); then Six Sigma Black Belt; and most recently as Division President of Systran.
Graduate of the University of Oregon with dual degrees in Marketing and Management
Certified Public Accountant
Certified Six Sigma Black Belt
John Enyart
President
Portfolio Financial Servicing Company
2121 SW Broadway, 2nd Floor
Portland, OR 97201
Office: (503) 721-3234
Mobile: (503) 819-2725
jenyart@pfsc.com
----------------------------------------------------------------

Salary Survey from Fred St. Laurent
Are you going to Nashville for the NAELB Conference?

Even if you are not, please take a moment to read this email?

I have been recruiting in Equipment Leasing for more than 14 years.

Next Saturday at the NAELB conference in Nashville, I will be giving a workshop on: Hiring and Retaining Good Employees

If you plan to attend my workshop (for CLP- CPE Credits) please reply to this email so that I can get a decent headcount.


Take the Survey:

If you have wondered what other firms are paying a docs person, funding manager or any other position, we encourage you to participate in the survey on the left. Your identity will remain confidential. The information will be broken down into a Salary Survey Report that will be forwarded to everyone who chooses to participate in the survey.

One last request:

Do you have specific questions regarding the hiring and retention of employees that you would like me to address in the workshop? Email me and I will try to address your questions in my presentation next Saturday.

Thanks in advance for your participation.

Fred St Laurent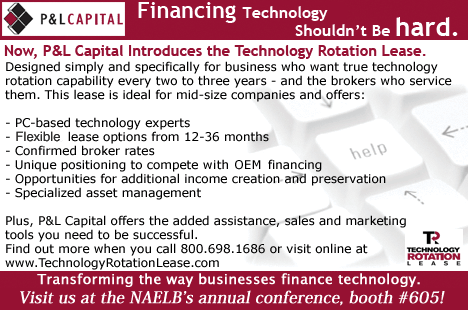 ----------------------------------------------------------------

Alexa Rates the Leasing Media Web Sites
Alexa Ranks Leasing Media Web Sites
| | | | | |
| --- | --- | --- | --- | --- |
| Rank | | | | |
| 1. | 136,242 | 136,840 | | www.leasingnews.org Leasing News |
| 2. | 159,713 | 168,452 | | www.aba.com American Bankers Association |
| 3. | 398,747 | 428,309 | | www.elfaonline.org** Equipment Leasing and Fin. Association |
| 4. | 401,179 | 454,098 | | www.credittoday.com Credit Today |
| 5. | 424,514 | 511,623 | | www.naelb.org* National Assoc. of Equip Leasing Brokers |
| 6. | 556,458 | 650,460 | | www.monitordaily.com Monitor Daily |
| 7. | 726,410 | 1,095,267 | | www.us-banker.com U.S.Banker |
| 8. | 983,387 | 1,032,327 | | www.ibaa.org Ind Community Bankers of America |
| 9. | 1,057,173 | 1,018,966 | | www.cfa.com Commercial Finance Association |
| 10. | 1,469,806 | 1,645,648 | | www.leasefoundation.org Equip. Leasing & Fin Fndn |
| 11. | 1,648,849 | 1,521,723 | | www.lessors.com eLessors Networking Association |
| 12. | 2,120,115 | 1,641,770 | | www.uael.org United Association of Equipment Leasing |
| 13. | 2,123,565 | 2,632,526 | | www.Leasingpress.com Leasing Press |
| 14. | 2,348,832 | 1,939,731 | | www.iicl.org Institute of International Container Lessors |
| 15. | 2,389,114 | 1,292,152 | | www.leasingnotes.com Leasing Notes |
| 16. | 3,250,498 | 3,304,727 | | www.aglf.org Assoc of Government Leasing Financing |
| 17. | 3,930,498 | 3,984,826 | | www.executivecaliber.ws Exec Caliber-Jeffrey Taylor |
| 18. | 7,107,138 | 2,387,253 | | www.eael.org*Eastern Association of Equipment Leasing |
| 19. | 8,246.155 | 5,036,200 | | www.nationalfunding.org The National Funding Assoc |
| 20. | No Data | 5,564,395 | | www.clpfoundation.org CLP Foundation |
| 21. | No Data | No Data | | www.leaseassistant.org Lease Assistant |
| 22. | No Data | No Data | | www.leasecollect.org Lean -Lease Enforcement Att Net |
| 23. | No Data | No Data | | www.efj.com Equipment Financial Journal |
David G. Mayer's Business Leasing and Finance News is not included in the Alexa report list as it does not have its own individual site and Alexa finds Patton Boggs, LLP Attorneys at Law. The rating is not valid as it includes all those who visit and communicate with the law firm. When Business Leasing and Finance News has its own individual web site, it will be included in the Alexa survey.

*It should also be noted that two web sites have their "list serve" posted via their site, meaning their e-mails are counted as a visit to the site, whereas they are "list serve" communication. These are technically visits to the web site, but primarily to use "list serve."

**ELFAonline.org This site has changed since ELAonline.com. At one time, viewers were referred to the new web site. It now appears that most are now on the new site. There was some "double-counting," but we believe this figure is fairly accurate and in future months will show the consistent rating.

These comparisons are compiled by Leasing News using Alexa and should be viewed as a "sampling," rather than an actual count from the website itself. Other than as noted above, we believe the ratings are reflective as most have stayed in the same position, basically, for over a year.

The Alexa tool bar works on most browsers.
They are partnered with Google.

You may download their free tool bar A graph and analysis of the last three months are available.

( Note: the lower the number, the higher you are on the list. It is based on all web sites. Leasing is only a very small part of the various sites such as Yahoo, MSN, Google, etc. )

----------------------------------------------------------------


Maglietta passes musical baton to Cracchiolo

Portland is growing in the leasing industry as Anthony Cracchiolo has joined U.S. Bank as president of U.S. Bank Equipment Finance. The baton was passed to him by his long time friend Sal Maglietta, who was recently promoted to lead all specialty finance at U.S. Bank. They knew each other as they are both Jersey boys, meeting often at the Four Season's Restaurant.

Anthony "Sherry Sherry" Cracchiolo
Cracchiolo is a 29-year veteran of the financial industry, most recently with Citibank, where he was managing director of CitiCapital Vendor Finance for Business Technology. It's too good to be true, but he has extensive experience in the equipment finance area, covering industries such as office equipment and technology, healthcare, energy, electronics and tax-exempt businesses.
"Let's hang on,"
he says.

Sal Maglietta
"We are thrilled to welcome Tony to U.S. Bank, "said Maglietta, in-between cigar puffs. "My eyes have also adored him because he has demonstrated great success throughout his career, and I am confident that he will continue to grow U.S. Bank's equipment financing business and enhance our position as a market leader."
In March, 2002, Cracchiolo helped introduce the revolutionary FastFinance to help users significantly streamline their lease origination process and offer their customers instantaneous financing when they acquire new equipment. It helped big girls not to cry.
"Manufacturers and distributors using FastFinance can close sales faster by providing real-time quotes, submitting lease applications for their customers online, and obtaining immediate credit decisions," he was quoted as saying. "Oh, what a night! With FastFinance, users will also have access to their company's own customer database to track customer activity."
Anthony Cracchiolo, Business Head of CitiCapital's Vendor Finance Group for Healthcare, Energy and Electronics, believes, "FastFinance is proof of our on-going commitment to put technology to work on behalf of our customers. Whatever the size of a vendor's sales force – from 100 to 1,000 -- we can help them achieve their sales goals and become more efficient. This innovative technology gives our customers a true advantage over their competitors. They can now offer real-time financing from virtually anywhere, anytime."
Cracchiolo earned degrees in management science, computer science and mathematics from City University of New York, a master's degree in computer science from New York Institute of Technology. He is also a graduate of the University of Michigan Executive Program. Cracchiolo and his family will relocate to Sherwood, Ore. His office will be based in Portland. He will miss the Four Season's Restaurant in New York.
He believes "Our Days will Come."
Jersey Boys:
http://www.jerseyboysbroadway.com/
http://www.jerseyboystour.com/
Why customers lease: Citicapital PPS:
http://www.cfla-acfl.ca/twg/Why_customers_lease_Bosco-Mar0404.pdf
--------------------------------------------------------------

Leasing Industry Help Wanted
Regional Sales Managers


Regional Sales Managers
To establish small ticket vendor programs in major metro areas. Excellent compensation/ benefit package. View job description. Send resumes to Zully.Fernandez@IrwinCF.com
Company Description:
Irwin Commercial Finance (NYSE: IFC) is a true direct lender and in the ever changing leasing environment, we bring stability, creativity and consistent customer service levels to our business.


Sales

Financial Funding Services, LLC

Sales
We are looking for highly motivated sales staff with proven lease experience. If you are currently networked and have a source of business and want to become independent working from your home
or current office, we want to talk with you about joining our team. In addition to providing you and your customer base the very best of financial programs, service and support, we offer you a generous 60% of gross commission.
Please email Karl Probst, General Manager
kprobst@willamette-financial.com
Willamette Financial Funding Services LLC has been established since 1986. We are highly efficient, motivated and a leader in placing exceptional and challenged credits nationally. We are well connected with major funding sources capable of taking A, B and C credits. Our credit processing and clerical support to our sales staff is responsive and extremely efficient.


Sales-marketing


Sales-marketing
Phoenix, Arizona or Virtual Office; 3 to 5 years of experience; high-end small ticket & Middle-Market vendor programs. Click here for more information.
Manufacturers' Lease Plans Inc. (MLPi) is the pioneer of short-term rental and operating lease financing, funding high technology equipment manufacturers since the 1960s.
Sr. Credit Analyst


Senior Credit Analyst
Walnut Creek, California
Excellent opportunity to work with growing equipment leasing bank division, excellent reputation. Click here for more information.

First Republic Bank has offices in the San Francisco Bay Area, throughout California, and in Portland, Seattle, Las Vegas, Boston and New York.
----------------------------------------------------------------

Illinois AG files against MRI Lease Operation
Illinois Attorney General Lisa Madigan has intervened in a lawsuit against several Chicago area radiology centers over their payment of illegal kickbacks to referring doctors. The complaint alleges that the radiology centers entered into sham "lease" agreements with doctors under which the doctors pay a reduced rate for MRI and CT scans but charges the patient's insurance a higher rate, and then keeps the difference.
In 2006, a private plaintiff, the owner of radiology centers in Illinois, filed the lawsuit in Cook County Circuit Court on behalf of the State. The court maintained the complaint under seal Attorney General Madigan's office investigated the allegations and determined whether to join the case. The complaint names MIDI, LLC, a Virginia-based company that operates thirteen Open Advanced MRI facilities in Illinois. The complaint also names several other Chicago area radiology centers.
The lawsuit claims the defendants' actions violate the Consumer Fraud and Deceptive Business Practices Act, as well as Illinois' anti-kickback law, the Insurance Claims Fraud Prevention Act. It asks the court to order the defendants to stop paying the illegal kickbacks and seeks money damages, restitution and penalties.
"Illinois has a clear policy against kickbacks, and making payments to doctors for referral of patients is illegal, no matter how those payments are disguised," Madigan said. "Our investigation revealed evidence showing that this practice occurs among doctors and radiology centers in Illinois. This is an illegal practice that must stop."
Assistant Bureau Chief David Adams and Assistant Attorney General Janet Doyle of the Special Litigation Bureau are handling the case for Madigan's office.
Related story:
Doctors' MRI deals a 'sham,' state says
http://www.chicagotribune.com/business/chi-0705091077may10,1,1766869.story
----------------------------------------------------------------

Sales makes it Happen- by Linda P. Kester
Kick the Bad Deal to the Curb/Clean up Integrity
These two are from her new book now available at www.leasingpress.com
272
Kick the Bad Deal to the Curb
One observation I've made over the years in that unsuccessful leasing sales people try again and again to get bad deals approved.
They have no other transactions to work on, so they "stay busy" by appealing to the credit department when their bad deals are rejected. Soon the credit department cringes every time they hear from this rep.
Successful leasing reps are too busy doing good deals to worry about the bad ones. They know that more deals are coming in the door and to work on getting their approvals booked.
Unsuccessful reps will beat a dead deal to a second death!
Focus on prospecting for good deals; let the bad deals die. The credit department will appreciate you.
350
Clean Up Your Integrity
It's hard to feel good about yourself when you think you've done something wrong. The way to like yourself better is to clean up your integrity. How do you do that?
Make a list of what you're doing that you think is wrong, and simply stop doing those things. Just making the list will give you some relief because we're never as bad as we think we are. Make amends with your adversaries. The act of making amends benefits everyone.
I suggest we come up with a Leasing Manifesto. Here is mine:
Leasing Manifesto
• It's my intention to operate with the highest level of integrity.
• I will disclose all fees upfront to my customers.
• I will put the purchase option in writing.
• I will only act with the best interest of the customer in mind.
www.lindakester.com
linda@lindakester.com
856-489-6558
Working Together for Practical Methods of Success
----------------------------------------------------------------

Weekly Bulletin Board Complaint Report
At one time, these were printed more often. The title remains, although the reports have not been "weekly" for quite some time. Most of the complaints are resolved. We have had returned almost
$4 million dollars from 50 or more companies. We have given up counting, as several of these parties have closed down and started anew or moved to another company. Many come back a second or third time.
One of the things we have not reported on, and I don't think it is going to change, is commissions owed to brokers or discounters, including companies who do not honor any protection from vendors
or even customers. There is one Texas company that has reportedly taken a larger vendor away.
It is very important that any broker, and for that matter, a sales person work with a company that belongs to a leasing association. To become a member, they must pledge to follow the ethics of the association and can be censored and/or expelled for not doing so.
One of the most famous lines that has built up the National Association of Equipment Leasing Brokers (NAELB), who soon will reach 1,000 members, is to ask Joe Bonanno's question. One of the original founders and long time legal counsel, he has often advised members to do business only with a funder who is a member of NAELB. The Joe Bonanno famous questions: "Is the company you are doing business with a member of NAELB?"
The entire NAELB board sits in on complaints, which also include not getting paid for a lease submission and other unethical behavior.
This is a very good example about askign Joe Bonanno's question.
The leasing company this sales person works for is not a member of any leasing association:
This party began writing to us, asking for help last year.
"I have 2 1/2 years experience in equipment leases, franchise loans, and working capital loans. I'M a very hard worker. I have a lot of experience with start ups, B and C credit deals.
" ********* yet again stole my commission. I had 2 deals that funded last week. One deal with ***** and the other with ******. I called both lenders and my customers
Both of my deals have been funded. ******* paid ******* and ******** paid him as well.
He will not give me my commission. He pretended ****** never paid him. Then he said he doesn't have it. He said he spent it because he has a bad cash flow problem. 4 months of him stealing my commission, please tell me what I can do."
After mentioning Leasing News name, the salesperson was paid. And stayed with the company!!! Later, we received more e-mails:
"I want to tell you about the horrible things that ******** did again.
******** stole my commission from 2 ****** fundings yesterday.

"As well as ********* took 2 huge loan fees from my customers and he will not give the fee to No Name Financial. No Name Financial wants the fees to fund the loans. ***** will not give my customers fees to ***** to fund the loans, And the customers are about to lose their business, and homes."

This is an example of a broker seeing what was coming. There were many e-mails. The question, why didn't the sales person leave this company earlier:
"There is no where to go when companies take commission, and the customers fees. No one can do anything. Which is why I was trapped and had to stay with **** Corporation until the customer's were funded and/or get their fee back.
I get scr*wed in the end, because when I told everyone what ***** was doing...I get attacked for telling truth. The fact is ******* is running a scam. No one can help and he is attacking me out of fear. The (funding sources) don't want to know what he is doing people."
---
This one first appeared in the National Association of Equipment Leasing (NAELB) Listserve. It is our policy not to quote items that have appeared here as it is a private listserve. In this case, the party who originally posted it requested we print it along with their signature:
"We had a 3 1/2 year relationship with a funding source. After we started making some decent revenue (in the 3rd year) the funding source called us and said there was "no room" for brokers in this industry. They had 3 1/2 years to collect our dealer (data) base. They are now our biggest competitor.
This funding source does not belong to the NAELB. I only had a verbal promise that they would not circumvent us, no such verbiage in the broker agreement. They offered to let me keep 3 or 4 of my dealers, out of several hundred, if I would sign an agreement to let them have all the rest, we refused.
They offered me a job but then reneged on that also. They, recently, hired my ex-office manager and I am sure it is a coincidence that several memory sticks (for customer base back-up) went missing the same day she left. This funding source tried to convert deals we already had approved with them while all this was going on.
Does anyone have any suggestions, besides "let Karma take care of it" on how I can make this right or at least show the leasing world the "ethics" of this funding source?
Ron Colbert
U S Equipment Finance, LLC
(405) 691 2288
usleasingrep@yahoo.com
---
Most readers would not only know the funder mentioned in this next complaint, but also the person who sent it to us as he has been in the leasing business for over 30 years, attending many leasing conferences, and very well known:

"I've been contacted by a very good customer of ours (50+l eases for over $7 million in equipment cost over the past four years). They have now asked that I assist them in a matter with ***** regarding an evergreen clause, FMV option and excessive late fees and other charges. We did not place this deal although our salesperson did with our permission. We did not benefit from this specific deal at all.

"I've reviewed the preliminary material that the lessee provided and believe the customer has paid everything that is due except a small balance on the originally agreed to purchase option and perhaps some insurance and late fees. The total that is really owed is around $1500 but **** is billing for around $133,000.00.

"I've called ***** at the request of the customer and tried to delicately advise them I would be providing aggressive council to our customer including a suggestion that he contact you as well as any trade association that ***** may belong to (NAELB and UAEL). Despite their weak case they seem bent on royally screwing this guy.

"I am emailing you to ask for some information and some help. If you consider my request inappropriate I will certainly understand it and will respect your position. I am simply trying to help a customer and friend and thought you would be a very good place to start.

"I'd like to know if you have acted as an ombudsman with **** in the past and if they have been reasonable with respect to matters like this. The bottom line is that I think this customer has very solid ground to stand on and that they could cause a great deal of damage to ***** in the broker world. Obviously this could become very costly and time consuming for all parties involved. Besides I really don't want to get into a p*ssing match with anybody if there is a chance to resolve this kind of situation reasonably. If you do have any experience with them I would be grateful if you will share your thoughts and experiences with me. I will, of course, treat anything you might share as confidential."
The ball is now in the e-mail senders court.
-------------------------------
We also receive the same complaints we have been resolving for the most part for almost seven years---the keeping of deposits and advance rentals without a bilateral agreement:
"My name is *****. I do the bookkeeping for ****** with XYZ Company. In August of 2006, ***** agreed and signed a "Letter of Intent" to finance approx $50,000 toward the purchase of printing equipment for his business.

"On August 25, 2006, we cut a check in the amount of $1,004.51 as A Commitment Deposit because, at the time, ****** was certain that the equipment purchase was going to take place. In a matter of days, and weeks following the making of this deposit, the entire equipment purchase deal fell through.

"Dennis was forced to regroup and research the purchase of copy equipment that would enable him to accomplish the improvements to his business that he was originally trying to achieve.

"At that time, ******* of *********, gave us a verbal approval that he would hold the $1,004.51 and apply it to a different purchase of approx $11,000 for a copier. However, after we looked into this matter further, the financing for the copier had to be placed with the dealer of the equipment.

"Then, we approached ******, approximately in November of 2006, to have the original amount of $1004.51 refunded. They refused, based on the fact that Mr. ***** signed the Letter of Intent on August 25, 2006, but did agree to give us an additional 90 days to place the financing with them. That 90 days has now expired.

"However, ****** no longer needed the sum of $50,000, nor could he place financing with ****** for the copier.

"Mr. ******* recently received your name from a friend of his, as we are seeking advice and assistance on how to recoup the $1,004.51 paid to *******.

"I have run a BBB report on ******, which I am scanning and attaching, together with the Letter of Intent. What's interesting is, is that there have been 6 occasions where they apparently made a full refund of the amounts paid to *****... So, maybe there is some hope.

"Can you please review this information and advise us if we have a chance of recovering the $1,004.51.

"Thank you for your assistance
The response:
"This company never once requested this deposit back and more than likely they have another Leasing company advising them to make a complaint on the Leasing News web site so they can get their money back from us and go with a "better deal".
"I think we both know what's going on here…………I am having our operations manager call the customer now.
"These are the comments from my rep which I have verified with his manager and our credit manager."
----
"This deal began in August 2006 when I called the customer ( ******) and he mentioned that he needed financing for $50,000 worth of various printing and press equipment that he wanted to buy from a company that was going out of business. We ran his credit and got him a SBBT approval for $50000 on September 1, 2006. He sent in a check for $1004.51 to be applied toward the lease.
"The private party seller then tried to change the price of the equipment package and ***** decided to walk. I told him we could hold his deposit check and approval open for any purchase he wanted to make. In November he called me to say he had identified a copier for $11K that he wanted to buy when he moved from ******, CA into a new location in *****. ***** me that the city council of ***** had to meet and vote to allow him to move into the new location. For various reasons that vote was postponed. I called him monthly to check the status of his impending purchase and was consistently put off."
From the leasing company manager:
"We will gladly let them know that we can hold this deposit for other equipment plans. I don't know about you but I don't like to work for free and we held our end of the bargain up here."
There are two sides to this story. From the explanation, the first equipment price was too high, the salesman talked him into holding open the application for another piece of equipment, he went along with that, and that changed, not at his doing. And it was held open, hoping he would find something else to lease.

If there was to be a fee for the salesman's efforts, it should have been spelled out between both parties. The document itself states that if the lease does not go through, the money will be returned.
The customer has made a formal letter asking for the deposit to be returned. Leasing News has not heard from the lessor in over a week. This may make the Bulletin Board List as it appears to be a legitimate complaint.
---
"My name is ***** and I am one of the principals of ***** Industries. We entered into a leasing agreement with****** Leasing http://www.*******/ in November of 2005. The agreement required a $2816.25 deposit which they received around the time of execution. Although the our credit was approved, the financing ultimately fell through because our landlord was unwilling to sign a waiver that the underwriter required. We ended up paying cash for the equipment.

In the meantime, we left the line open and our intention was to try to finance something else with *********, although we knew that as long as they were going to require that waiver from our landlord this would be impossible. I should mention here that I have done many equipment leasing deals and this was the first and only that time this was required. So time passed, and after several months ********* contacted me in an effort to initiate some new business -- apparently they found an underwriter who would not require the above-mentioned waiver. Unfortunately, by that time we had already established a fixed asset credit line with our bank which had obviated the need for a equipment leasing company. When I requested from ********* (the representative of *********) for a refund of our deposit, he informed me that I would not be getting it back because "they had to much time invested in this deal" and that the only way I could utilize this money would be to enter into a lease agreement with them, which I informed him that I did not want to do.

"My last correspondence with Mr.********* a few days ago (after numerous requests for follow-up) confirmed that he had no intention of returning my deposit and as such I have commenced legal proceedings. In the meantime, my intention here is to share my experience with as many people in the industry as possible. Although it is a small amount of money, I think this sort of behavior would concern any business owner who was considering entering into any kind of arrangement with ********* Leasing.

"I have attached the lease agreement and have cc'd Mr ********* in case he would like to dispute my recollection of events. "
Leasing News received all the documentation and presented it to the leasing company, noting there was nothing in the documents regarding keeping the advance, except for a $500 documentation/
professing fee.
This is the response Leasing News recieved:
"As a long time reader of your website I was pleased to hear from you. Unfortunately, it is because of a Lessee with a penchant for twisting the truth. In my opinion, the Lessee does not deserve his deposit back in this instance because he walked away from the transaction after he had committed because he received what he perceived to be a "better deal" from his bank. The purpose of requesting upfront, good faith deposits is to avoid situations like these.
"But, because of the animosity between the two parties, and the fact that I would not re-approve this Lessee based on character issues, I will wash my hands of this deal and return his deposit minus the $500.00 processing fee."
Almost two years of time is a lot of time. It should be noted that several states require a license to collect these fees, some have into an escrow, two states require interest on the money. It appears these laws have not been enforced very much in the past, although they do exist.
Previous reports:
http://www.leasingnews.org/Conscious-Top%20Stories/Weekly_Report.htm
### Press Release ###########################

Key Equipment Finance Names Gottwals Pres. & COO of Global Vendor Services
Key Equipment Finance, one of the nation's largest bank-held equipment finance companies and an affiliate of KeyCorp (NYSE: KEY), names Clif Gottwals as president and chief operating officer of the company's global vendor services business. In this role, Gottwals will be responsible for overseeing Key Equipment Finance's global vendor services that supports equipment manufacturers, distributors and dealer clients in 26 countries across North America, Europe and Asia.
"Clif's strong background in client-facing roles makes him uniquely qualified to fill this important leadership position," said Paul A. Larkins, president and chief executive officer, Key Equipment Finance. "We are looking forward to continued growth across North America, Europe and Asia, and I am confident that our vendor clients worldwide will benefit from Clif's dynamic leadership style, operational expertise and professionalism."
Most recently, Gottwals served as senior vice president of operations for Key National Finance, the umbrella organization for KeyCorp's national businesses, which includes Key Equipment Finance. Prior to that, Gottwals served as executive vice president, North America, within Key Equipment Finance's global vendor services business. He joined Key Equipment Finance in 2001 as senior vice president of operations in Key Equipment Finance's global vendor services group, leading the company's European organizational redesign team. In 2003, he was named executive vice president, global programs and strategic planning, where he built a best-in-class global program management team. Prior to joining Key, he held operations' positions of increasing responsibility with G.E. Capital Corporation, Signet Bank and BancOne Leasing Corporation.
Gottwals earned his bachelors of science degree in economics from the Washington and Lee University and a masters of science in economics from the London School of Economics.
### Press Release ###########################

Willis Lease Finance Posts First Quarter 2007 Profits of $4.4 Million
SAUSALITO, Calif.---Willis Lease Finance Corporation (NASDAQ:WLFC), a leading lessor of commercial jet engines, today reported solid first quarter profits based on strong demand for leased jet engines in the global marketplace. First quarter net income was $4.4 million on revenue of $27.1 million, compared to $10.5 million on revenue of $33.8 million in the first quarter of 2006. After dividends on preferred shares, net income available to common shareholders was $3.6 million, or $0.42 per diluted share in the first quarter of 2007, compared to $10.1 million, or $1.05 per share in the first quarter of 2006. Profitability in the first quarter a year ago was unusually high due to use fees generated from the termination of six long-term leases, increasing lease revenue by $11.5 million and contributing $0.76 per share to earnings.
"We are expanding and shaping our engine lease portfolio to match the robust demand in the current aviation market. Our portfolio utilization rate has reached record levels while we increase the size of the portfolio, with 23 engines worth $174.3 million added since this time last year," said Charles F. Willis, President and CEO. "We continue to diversify our customer base in select geographic markets, and I am pleased to see growing interest in our pooling product from airlines in North America."
"At the beginning of 2007, we adopted the FASB Staff Position, Accounting for Planned Major Maintenance Events. This accounting change had a significant impact on our reported financial results for 2006, partially due to the premature termination of a number of leases with one customer," said Brad Forsyth, CFO. "Nine engines on long-term leases were returned by Varig in 2006 and $14.1 million of maintenance reserves for those engines was recognized as revenue in the year. The majority of those reserves were recorded as revenue in the first quarter, adding $11.5 million to lease revenues and $7.3 million to net income, contributing $0.76 to diluted earnings per share. We expect the impact of use fees on lease revenue will increase the variability of reported revenue, based on the timing of the termination of long-term leases."
Full press release located here:
http://home.businesswire.com/portal/site/google/index.jsp?ndmViewId=
news_view&newsId=20070514006215&newsLang=en
### Press Release ###########################

Leesport Financial Corp. Declares 5% Stock Dividend and Revises First Quarter Results
WYOMISSING, Pa., Leesport Financial Corp.(the "Company" or "Leesport") (Nasdaq: FLPB - News) the holding company for Leesport/Madison Bank, announced , based on an interpretation of a new accounting standard by the staff of the Securities and Exchange Commission ("SEC"), that it will be revising its first quarter 2007 earnings.
Robert D. Davis, President and Chief Executive Officer of Leesport Financial Corp. said, "At the time we made the decision to early adopt SFAS 159, we were confident that we were acting both within the principles and rules of SFAS 159. We also elected to be as transparent as possible with regard to this transaction through our press release of March 30, 2007, as well as our Form 8-K filing of April 3, 2007." Davis continued, "While obviously disappointed that we will not be able to implement SFAS 159 as we originally intended, the balance sheet restructuring continues to allow the Company to better position itself for an uncertain interest rate environment and improve our net interest income and net interest margin, without increasing our interest rate risk. Notwithstanding the SEC's interpretation, our first quarter balance sheet restructuring should add approximately $750,000 to interest income in 2007 and $1 million annually to interest income over the average 4-year life of the securities purchased."
In another matter, the Board of Directors of Leesport Financial Corp. today authorized the payment of a 5% stock dividend payable June 15, 2007 to all shareholders of record as of June 1, 2007.
Leesport Financial Corp. is a diversified financial services company headquartered in Wyomissing, PA, offering banking, insurance (insurance products offered through Essick & Barr, LLC), investments (securities offered through UVEST Financial Services, a registered independent broker/dealer, Member NASD/SIPC), wealth management, equipment leasing, and title insurance services throughout Southeastern Pennsylvania.
The impact of not utilizing FAS 159 for the previously reported securities transactions will be a net after-tax reduction of $1.6 million of first-quarter 2007 net income, which will result in net after-tax income of $401,000 for the quarter ended March 31.
### Press Release ###########################
--------------------------------------------------------------

News Briefs----
As World Bank controversy unfolds, turmoil takes its toll
http://www.usatoday.com/money/world/2007-05-16-wolfowitz-cover-usat_N.htm
Home prices fell in 1st quarter
http://www.usatoday.com/money/economy/housing/2007-05-15-home-sales-prices-q1_N.htm
Tyco to pay $3B to settle shareholders lawsuit
http://www.usatoday.com/money/industries/manufacturing/
2007-05-15-tyco-settles-shareholder-suit_N.htm
Subprime concerns pull NAHB/Wells Fargo Housing Market Index to lowest level in current cycle
http://www.snl.com/interactivex/article.aspx?CdId=A-5741851-11619
Home Depot 1st-quarter profit drops 29.5 percent on erratic weather, sluggish housing market
http://www.signonsandiego.com/news/business/20070515-1333-earns-homedepot.html
$7.4b Chrysler deal becomes the latest in US buyout frenzy
http://www.boston.com/business/articles/2007/05/15/
74b_chrysler_deal_becomes_the_latest_in_us_buyout_frenzy/
American Idol: It's going to be close
http://www.myajc.com/post/idolblog/515_all_about_threes.html
'Dancing With the Stars' drops another: Ian Ziering and Cheryl Burke
http://news.yahoo.com/s/ap/20070516/ap_en_tv/tv_dancing_with_the_stars_8
---------------------------------------------------------------


You May have Missed---
Losing fizz? SunTrust selling Coke shares held since 1919
http://www.usatoday.com/money/industries/food/2007-05-15-suntrust-selling-coke_N.htm
---------------------------------------------------------------

Sports Briefs----
Warriors' surprising run comes to an end in Game 5
http://www.contracostatimes.com/ci_5906031
----------------------------------------------------------------


California Nuts Briefs---
Transgender pioneer rises to powerful spot/President SF Police Commission
http://www.sfgate.com/cgi-bin/article.cgi?f=/c/a/2007/05/12/MNGIMPQ12N1.DTL&
hw=police+commission+transgender&sn=001&sc=1000
Police panel slap leaves mayor spinning
http://www.sfgate.com/cgi-bin/article.cgi?f=/c/a/2007/05/13/BAGNLPQ5BQ1.
DTL&hw=police+commission&sn=008&sc=603
----------------------------------------------------------------


"Gimme that Wine"
A Purple Passion for Pinot Noir---Eric Asimov
http://events.nytimes.com/2007/05/16/dining/reviews/16wine.html?ref=dining
Grape Shortage Looms--Vineyard Economic Seminar
http://www.winebusiness.com/news/dailynewsarticle.cfm?dataId=48178
J&J launches to fill big need for small bottler
http://www.northbaybusinessjournal.com/apps/pbcs.dll/article?AID=/20070514/
BUSINESSJOURNAL/70513015/1219
Wine in Brazil
http://www.nytimes.com/2007/05/15/business/15wine.html?_r=1&hp&oref=slogin
Wine Prices by vintage
http://www.winezap.com
http://www.wine-searcher.com/
US/International Wine Events
http://www.localwineevents.com/
Winery Atlas
http://www.carterhouse.com/atlas
Leasing News Wine & Spirits Page
http://two.leasingnews.org/Recommendations/wnensprts.htm
The London International Vintners Exchange (Liv-ex) is an electronic exchange for fine wine.
http://www.liv-ex.com/
----------------------------------------------------------------

Calendar Events This Day
Biographers Day –
Anniversary of the meeting, at London, England, May 16, 1763. of James Boswell and Samuel Johnson, beginning history's most famous biographer-biographee relationship. Boswell's Journal of a Tour to the Hebrides (1785) and his Life of Samuel Johnson (1791) are regarded as models of biographical writing. Thus, this day is recommended as one on which to start reading or writing a biography.
Clean Up Your Street Day
Crazy Day
Dance Like A Chicken Day
Israel: Jerusalem Day (Yom Yerushalayim). -
Hebrew calendar date: lyar 28, 5767. Commemorates the liberation of the old city, June 7, 1967.
Began at sundown May 15.
Love a Tree Day
http://holidayinsights.com/moreholidays/May/loveatreeday.htm
http://homeschooling.about.com/library/blmay16b.htm
Motorcycle Riders Day
National Sea Monkey Day
http://holidayinsights.com/moreholidays/May/seamonkeyday.htm
Stars And Stripes Forever Day
Turn Beauty Inside Out Day. –
Is beauty only skin-deep? Not if you turn it inside out. This day serves as a reminder that inner beauty is more important than outer beauty. On this day, people challenge the usual definition of beauty as portrayed in popular media and advertising by recognizing the wonderful actions and attitudes of people who are beautiful in the inside. Annually, the third Wednesday in May.
Wear Purple for Peace Day
Saint Feast Days
http://www.catholic.org/saints/f_day/may.php
----------------------------------------------------------------

Manhattan is the only borough in New York City that doesn't have a Main Street.
(If this information is correct, there is a "Main Street" in New York City, although there is no "Main Street" in the
connotation one major street called Main Street. Editor)
http://www.emporis.com/en/wm/bu/?id=45mainstreet-newyorkcity-ny-usa
----------------------------------------------------------------

Today's Top Event in History
1868- the U.S. Senate failed by just one vote to convict President Andrew Johnson of "high crimes and misdemeanors," as he was charged under the articles of impeachment. A second vote, taken on May 26, also fell short, by just one vote, of the two-thirds majority required to convict the president.
( lower half of http://memory.loc.gov/ammem/today/may16.html)
[headlines]
----------------------------------------------------------------

This Day in American History
1775-The first constitution adopted by a state was that of Massachusetts by the Provincial congress of Massachusetts. the motto of the state was Ense Petit placidam sub libertate quietem ( "with the sword she seeks peace under liberty.") The constitution was temporary. A new one was framed in Boston on September 1,1779, and was completed on March 2, 1780, and ratified by a two thirds vote. John Hancock served as the first governor under the permanent constitution.
1777-birthday of Button Gwinnett, signer of the Declaration of Independence, born at Down Hatherly, Gloucestershire, England, about 1735 ( exact date unknown). Died following a duel at St. Catherine's island, off of Savannah, GA. http://www.colonialhall.com/gwinnett/gwinnett.asp
1804-birthday of Elizabeth Palmer Peabody, born at Billerica, MA. Peabody opened a bookstore that quickly became the intellectuals' hangout. With her own printing press, Peabody became the first woman publisher of Boston and possibly the US. She published three of her brother-in-law Nathaniel Hawthorne's books. For two years, she published and wrote for The Dial, the literary magazine and voice of the Transcendental movement. Peabody's enduring accomplishment was the establishment of the first kindergarten in the US, in 1860, at Boston. She created a magazine, Kindergarten Messenger, in 1873.Died January 3, 1894, at Jamaica Plain, MA.
http://memory.loc.gov/ammem/today/may16.html
1862-,General Benjamin Butler, military governor of New Orleans, issued what became known as the "Woman Order." The text of General Order Number 28 read, in part, 'As the officers and soldiers of the United States have been subjected to repeated insults from women (calling themselves ladies) of New Orleans.
• . when any female shall . . . show contempt for the United States, she shall be regarded as a woman of the town plying her avocation." This order typified Butler's attitude toward the captured city and its populace and, along with other controversial acts, set the stage for his dismissal as military governor in December of 1862. It was not uncommon for a stupid, rude person to be called a Benjamin Butler in New Orleans He was also known as "Spoons," for reportedly stealing silver from estates in the area. He was also known as "Beast." Jefferson Davis branded him an "outlaw" and put a bounty on his head. He then botched up his next assignment and resigned to run for Congress and was elected five times, serving once as Governor of Massachusetts.
http://7-12educators.about.com/blcwphmilfed18.htm.
http://www.swcivilwar.com/butler.html
1836 -- Edgar Allan Poe marries Virginia Clemm, his 13-year-old tubercular cousin.
(Possibly secretly married previously, on September 22, 1835.)
http://bau2.uibk.ac.at/sg/poe/poe.html
1863- After a standoff of nearly a year around the strategic Mississippi River city of Vicksburg, MS, Union forces under Ulysses S. Grant defeated Southern forces under General John Pemberton at Champion's Hill, MS. on this date. Pemberton's forces withdrew into Vicksburg, and the siege of Vicksburg began. Gettysburg was only a few months away. http://www2.cr.nps.gov/abpp/battles/ms009.htm
http://classicals.com/federalist/TheCivilWarhall/messages/32.html
1866-Issuance of the nickel, a new five-cent coin, was authorized by Congress. It was minted of copper and nickel with not more than 25% nickel.
1868- the U.S. Senate failed by just one vote to convict President Andrew Johnson of "high crimes and misdemeanors," as he was charged under the articles of impeachment. A second vote, taken on May 26, also fell short, by just one vote, of the two-thirds majority required to convict the president.
( lower half of http://memory.loc.gov/ammem/today/may16.html)
1874 -the mill creek disaster occurred west of Northampton, Massachusetts when dam slippage after rain caused a flash flood with the loss of 143 lives. Total damage was about one million
1888-Emile Berliner of Washington ,DC. first publicly demonstrated before the Franklin Institute in Philadelphia, PA the first modern disk he called a "phonograph." Berliner's "Gramophone" record was a flat disk in which the grooves were cut in a lateral spiral, making it much easier to duplicate for the mass market than Edison's recording cylinder.
1891- George A Hormel & Company introduce Spam.
1893-Herman L. Wagner of Brooklyn, NY obtained a patent on a typewriter, which produced a line of writing visible as it was being type. This machine went through an experimental period with the Wagner Typewriter Company and then was sold to John T. Underwood, who had been associated with Wagner's father in the ribbon and carbon business of John Underwood and Company. The Underwood Typewriter Company, incorporated in March 1895, undertook the manufacture of Wagner's machine in New York City.
1913—Birthday of Woody Herman Birthday, born Milwaukee, WI.
He had joined Isham Jones' band in 1934 and took over that orchestra two years later when Jones retired because of ill health. The band became the first Woody Herman Herd, and was known as "The Band That Plays the Blues." The band's fortunes began to grow following the release of their recording of "Woodchopper's Ball" in 1939. By the following year, the Woody Herman band was beginning to score in the popularity polls. Herman changed the direction of his band in the mid-1940's - it's music became louder and more and more dependent on a screaming brass section. The change found favor with the public - the Herman Herd was number one in polls conducted by national music magazines. Woody Herman continued to lead a big band long after the swing era ended. In the 1960's, the band moved in a jazz-rock direction, but in the following decade moved to a more pure jazz style. Herman died in Los Angeles of congestive heart failure on October 29th, 1987.
http://www.woodyherman.com/
http://www.nyjam.com/content/artists/herman.html
http://www-music.duke.edu/jazz_archive/artists/herman.woody/01/
1914-The Grand League of the American Horseshoe Pitchers Association was formed. The league set its first championship for October 23, 1915, at Kellerton, IA.
1919-pianist Liberace, whose full name was Wladziu (VLA'-JAH) Valentino Liberace, was born in West Milwaukee, Wisconsin. His overly sentimental pop tunes and frilly, condensed versions of the classics built him into one of the hottest show business personalities in the 1950's. Liberace's trademarks included candelabra on the piano and outlandish costumes that weren't matched until some of the rock groups of the '70s came along. His audience consisted mainly of middle-aged women, some of whom behaved much as rock groupies did a decade later. Liberace died on February 4th, 1987 from conditions related to AIDS.
http://www.liberace.com/liberace/bio.cfm
1924 - The temperature at Blitzen, Oregon soared to 108 degrees to establish a state record for the month of May. The record was later tied at Pelton Dam on May 31, 1986.
1928-birhday of Billy Martin, baseball player and manager born at Berkeley, CA. Billy Martin's baseball career included managerial stints with five major league teams, the New York Yankees, Minnesota Twins, Detroit Tigers, Texas Rangers and the Oakland Athletics. After a successful playing career, he compiled a record of 1,258 victories to 1,018 losses in his 16 seasons as manager. His combative style both on and off the field kept him in the headlines, and he will long be remembered for his on-again/off-again relationship with Yankees' owner George Steinbrenner, for whom he managed the Yankees five different times. Martin died in an auto accident near Fenton, NY, Dec 25, 1989.
1929-about 270 people attended a dinner at the Hollywood Roosevelt Hotel in Los Angeles. at which the first Academy Awards was given in 12 categories. It was hosted by Douglas Fairbanks, Sr and Cecil B. De Mille. The silent film Wings won Best Picture. (The statuette we know so well as Oscar was not included in this first presentation for films made in 1927-1928. Oscar didn't make an appearance until 1931.) Janet Gaynor was named Best Actress for her performance in "Seventh Heaven", which also won the Best Director/Dramatic Picture for Frank Borzage, and the Best Writing/Adaptation for Benjamin Glazer. Lewis Milestone was named Best Director/Comedy Picture for "Two Arabian Knights". Emil Jannings received two Best Actor awards, one for the 1927 ,"The Way of All Flesh", the other for "The Last Command" (1928) . A second Best Film award was presented to "Sunrise" for Unique and Artistic Production. It also won for Best Cinematography (Charles Rosher and Karl Struss). A committee of only 20 members selected the winners that year. The first included 1927-28 awards plus some 1928 again and 1929, which also was splint into 1930. By the third year, the entire membership of the Academy voted. The Academy Awards were first televised in 1953.
http://www.infoplease.com/ipa/A0147914.html
http://www.infoplease.com/ipa/A0147930.html
1929- singer Betty Carter birthday. Died September 26, 1998
http://home.att.net/~timcramm/biograph.htm
http://www.jazzsingers.com/BettyCarter/
http://elvispelvis.com/bettycarter.htm#bio
http://park.org/Sponsors/NBC/carter.html
http://www.kennedy-center.org/programs/jazz/jazzahead/
1930—birthday of singer Betty Carter ( Lillie Mae Jones), Flint, MI Died Sept. 26, 1998. http://home.att.net/~timcramm/betty.htm
http://www.jazzsingers.com/BettyCarter/
1937-Dizzy Gillespie records first solo with Teddy Hill's band on King Porter Stomp, NYC ( Bluebird B-69888) http://www.duke.edu/~fdp/bio.html
http://www.bowdoin.edu/~aboisver/jazz/dizzy.html
http://www.geocities.com/BourbonStreet/Square/9063/index/gillespie.html
1943- a major turning point of World War II occurred when the Royal Air Force Lancasters began bombing three dams in the Germany Ruhr Valley. This lasted two days and was the start of the strategic bombing effort to end the war. They dropped 4.5 ton bombs designed specifically for this mission. The Mohne and the Eder ( the largest dams in Europe a the time) were both damaged. These two dams provided drinking water for four million people and supplied 75 percent of the electrical power for industry. Widespread flooding and many deaths resulted. The planned raid also greatly affect military production. It began the assault on Germany, who's population until this time was not affected as France, England, Russia and other countries were experiencing from the Nazi's.
1946 - The Irving Berlin musical, "Annie Get Your Gun", opened at New York's Imperial Theatre. Once of the most successful shows presented on a Broadway stage, the show ran for 1,147 performances.
1947- Barbara Lee of the Chiffons was born in New York City. The group had several hits in the early 1960's, including "He's So Fine," which went to number one in 1963.
http://www.history-of-rock.com/chiffons.htm
1952—Top Hits
Blue Tango - The Leroy Anderson Orchestra
Kiss of Fire - Georgia Gibbs
Blacksmith Blues - Ella Mae Morse
The Wild Side of Life - Hank Thompson
1953 - Bill Haley and His Comets made it to the "Billboard" music charts for the first time with "Crazy Man Crazy". The tune went to number six and became the first rock 'n' roll record to make the pop music chart.
1959-Sam Snead shot an 11-under-par round of 59 at The Greenbrier in White Sulphur Springs, WV. He became the first golfer to break 60 for 18 holes in a major tournament( 31 out, 28 coming home), 11 strokes under par, in the third round of the Sam Snead Festival Golf Tournament. He had a score of 196 for 54 holes and won $4,500. The tournament was originally named the Greenbrier Open.
http://www.themasters.cc/samsnead.htm
http://www.golfeurope.com/almanac/players/snead.htm
1959 - No. 1 Billboard Pop Hit: "Kansas City," Wilbert Harrison. The song debuts at No. 100 on the Hot 100.
1960—Top Hits
Stuck on You - Elvis Presley
Cathy's Clown - The Everly Brothers
Night - Jackie Wilson
Please Help Me, I'm Falling - Hank Lockin
1960-Billboard reports Berry Gordy Jr, a songwriter and publisher in Detroit, is working on his own record label after succesfully producing a bunch of hit records.
1963 - Ray Charles' "I Can't Stop Loving You" wins Grammy as best R&B recording.
1965 - "The Roar of the Greasepaint, The Smell of the Crowd", a Broadway musical starring Anthony Newley, made its premiere at the Shubert Theatre in New York City. Cyril Ritchard appeared in the production which entertained audiences for 231 performances.
http://www.rockhall.com/hof/inductee.asp?id=116
http://www.rhull.freeserve.co.uk/
1965-The Rolling Stones appear with Chuck Berry on the television show "Hollywood A-GO-GO." The Stones, trying to drive off in a Limo after the show, are attacked by a mob of fans.
1965-The Beach Boys appear on the "The Ed Sullivan Show" performing their latest hit, "Help Me Rhonda."
1966- the Beach Boys album "Pet Sounds" was released. Although it only barely made the top 10, the album has since become regarded as a classic and the Beach Boys' best. "Pet Sounds" is gaining new fans through its 1990 release on CD.
http://www.epinions.com/musc_mu-81264
1966-. Janet Jackson is born in Gary, Ind., the youngest of the Jackson family. She is married briefly in 1984 to James DeBarge of DeBarge. She signs a $32 million contract with Virgin Records in 1991.
http://www.janet-jackson.com/
http://missjanet.xs4all.nl/
http://www.askmen.com/women/singer/14_janet_jackson.html
1968—Top Hits
Honey - Bobby Goldsboro
Tighten Up - Archie Bell & The Drells
The Good, the Bad and the Ugly - Hugo Montenegro
Have a Little Faith - David Houston
1971 - An ounce of first-class mail rocketed to eight cents for delivery -- two cents more than the previous stamp
1972-Goal posts offset from the goal line, pained bright yellow, and with uprights 20 feet above the crossbar were made standard in the NFL.
1976—Top Hits
Boogie Fever - Sylvers
Silly Love Songs - Wings
Fooled Around and Fell in Love - Elvin Bishop
What Goes on When the Sun Goes Down - Ronnie Milsap
1980- Dr. George C. Nichopoulous, known to his patients as Dr. Nick, was indicted in Memphis on 14 counts of illegally prescribing drugs to Elvis Presley, Jerry Lee Lewis and others.
1981 - "Bette Davis Eyes", by Kim Carnes, climbed to the top spot of the pop music chart and stayed there for five straight weeks, took a week off (replaced by "Stars on 45 Medley" by Stars on 45) and came back to number one for four more weeks! It was, obviously, a gold record winner and was played over and over and over for 20 weeks before becoming an instant oldie but goodie. "Bette Davis Eyes", incidentally, was written in part by Jackie DeShannon, who had two top ten hits in the 1960s: "What the World Needs Now is Love" in 1965 and the million-seller, "Put a Little Love in Your Heart", in 1969. 1985 - Michael 'Air' Jordan was named Rookie of the Year in the National Basketball Association. Jordan of the Chicago Bulls was the number three draft choice. At the time, he was third in league scoring with a 28.2 average and fourth in steals with 2.39 per game.
1984—Top Hits
Hello - Lionel Richie
Hold Me Now - The Thompson Twins
Let's Hear It for the Boy - Deniece Williams
To All the Girls I've Loved Before - Julio Iglesias & Willie Nelson
1986—The move "Top Gun" premieres.
1990 - Thunderstorms produced severe weather from eastern Oklahoma and northeastern Texas to the Upper Ohio Valley. Thunderstorms spawned seventeen tornadoes, including a twister which killed one person and injured another north of Corning, AR. There were 128 reports of large hail or damaging winds. Strong thunderstorm winds killed one person and injured six others at Folsomville, IN, and injured another five persons in southeastern Hardin County KY. In Arkansas, baseball size hail was reported near Fouke and near El Dorado.
1993—Top Hits
That s The Way Love Goes- Janet Jackson
Freak Me- Silk
Love Is (From "Beverly Hills, 90210")- Vanessa Williams/Brian McKnight
Informer-Snow
1999-Mia Hamm, the most recognized female soccer player in the world, she broke the all-time international scoring record, for men and women against Brazil in Orlando, Fla. with her 108th career goal.
http://soccernet.espn.go.com/wwc/feature?id=276126
2002-Top Hits
Foolish- Ashanti
What's Luv?- Fat Joe Featuring Ashanti
I Need A Girl (Part One)- P. Diddy Featuring Usher & Loon
U Don't Have To Call- Usher
2006-- After drawing a warning from home plate umpire Joe West for throwing a ball behind Barry Bonds, Astros hurler Russ Springer strikes the Giants slugger on the shoulder with the fifth pitch of the at-bat. This incident will cost the 37-year old right-handed reliever 4 games as he will be suspended by MLB for his action against the San Francisco superstar, who needs just one home run to equal Babe Ruth's career home run mark.
NBA Finals Champions This Date
1980 Los Angeles Lakers
Stanley Cup Champions This Date
1976 Montreal Canadiens
1982 New York Islanders
--------------------------------------------------------------

Baseball Poem
Stubs
What is it
About ticket stubs
That prevents me
From throwing them away
Not just the precious few
From a World Series
But lately
I can't throw any away
They do not bring to mind
Vivid memories
Of good times
Or remembrances
Of hits and runs past
Yet they stand for something For times I traveled
Outside of time
Like stamped passports
They are all the proof remaining
Of my trips
Written by Gene Carney, published in
"Romancing the Horsehide: Baseball Poems
on Players the Game"
Published by McFarland and Company
--------------------------------------------------------------

SuDoku
The object is to insert the numbers in the boxes to satisfy only one condition: each row, column and 3x3 box must contain the digits 1 through 9 exactly once. What could be simpler?
http://leasingnews.org/Soduku/soduko-main.htm
--------------------------------------------------------------

Daily Puzzle
How to play:
http://www.setgame.com/set/puzzle_frame.htm
Refresh for current date:
http://www.setgame.com/set/puzzle_frame.htm
--------------------------------