Sales-marketing
Phoenix, Arizona or Virtual Office; 3 to 5 years of experience; high-end small ticket & Middle-Market vendor programs. Click here for more information.
Manufacturers' Lease Plans Inc. (MLPi) is the pioneer of short-term rental and operating lease financing, funding high technology equipment manufacturers since the 1960s.
Monday, May 21, 2007
Headlines---
Up-Date: Bob Baker, CLP
Bob Baker and the Graying of the Leasing Industry
"Future, future leaders" by Shawn Halladay
Classified Ad---Sales Manager
EverBank buys NetBank
NAELB 2007 Annual Conference, Nashville
By Bob Teichman, CLP
May 24 Ohio Vehicle Leasing Assoc. Convention
Classified Ads---Help Wanted
Leasing 102 by Mr. Terry Winders, CLP
TRAC Leasing
Cartoon---"A Four for Me"
Top Stories--May 14--May 18
Northern Leasing on WABC-TV News in New York
Greystone Equipment Finance expands team
Gregory A. Bohan/De Lage Landen Public Finance
Lessor of Video arcade game scam in Austin
UniCredit to Buy Capitalia for $29.5 B in Stock
News Briefs---
You May have Missed---
"Gimme that Wine"
Calendar Events
Snapple Real Facts
Today's Top Event in History
This Day in American History
Baseball Poem
SuDoku
Daily Puzzle
######## surrounding the article denotes it is a "press release"
-------------------------------------------------------------------------------

Up-Date: Bob Baker, CLP
This is one week that Bob has been in the Cardiovascular Intensive Care Unit, after a stroke requiring an operation on his brain to stop bleeding. He appears he will be in for a long recovery at St. Luke's Hospital, 232 South Woods Mill Road - Chesterfield, MO 63017
His fiancée Debbie Stotle is at his side, as well as other members of the immediate family. They are asking no telephone calls nor flowers at this time.
His long time right hand at Wildwood Financial, Mona Janes, CLP
visited him and sent this report for Leasing News readers:
"I saw and visited…and he's aware of the questions that I am asking him, for instance: I asked him if he could hear me, if so, squeeze my hand and he did, I asked him if he could see me, if so, squeeze my hand and he did. Then I asked him if he can understand everything that I am asking him, if so, squeeze my hand twice and he did. When I tickled his toes, he raised both his left and his right leg up, so he has good movement in both legs.

"I would like to thank everyone for their thoughts and prayers for Bob and please keep them coming. Bob is a very strong man and I know he appreciates everyone's concern for him."

With Confidence,

Mona Janes

Mona Janes, CLP
Executive Vice President
Wildwood Financial Group, Ltd.
2646 Highway 109 Suite 100
Wildwood, MO 63040
mona@wildwoodfinancial.com
1-800-373-3581 toll free
1-877-235-0808 fax
--------------------------------------------------------------

Bob Baker and the Graying of the Leasing Industry
Future, future leaders

by Shawn Halladay
www.leasingnotes.com
We all hear about the graying of America, with many of us actively participating in the process. It's a fact of life that the nation, on average, is getting older. What has been apparent to some of us in the leasing industry, however, is the concomitant graying or our industry and the associated ramifications. Although these discussions have been going on for the past several years, they really hit home when industry participants pass away, or suffer from age-related problems, such as Bob Baker's recent hospitalization.
The first thing that comes to mind is concern and sympathy for Bob and his family (our thoughts and prayers are with you). Then comes the reflection, both personal and professional, on what aging brings. When is something similar going to happen to me or one of my colleagues? Will I be ready? Are there things I should be doing to prepare for such an eventuality? How will my family and business fare? Sobering thoughts, and probably ones we don't particularly care to dwell on, but not wanting something to happen doesn't make it not happen. The same deliberative process also can be applied to the leasing industry, if you think about it. The pioneers and leaders of the industry have gotten older, with many retiring and some having shuffled off this mortal coil. This is the natural way of things and, although to be mourned, it is not meant to be necessarily feared.
The challenge, of course, from our standpoint is to make certain we have strong and skilled individuals to take their places – the future leaders.
Just as replacing senior leaders presupposes a pipeline, if you will, of future leaders that have been trained and developed, we also have to bring new financial talent into the industry at the front-end – the future, future leaders. This is a real issue that needs to be faced if the leasing industry is to survive.
In my role, I am able to interact both with senior management (consulting) and young professionals fairly new to the industry (education), which provides great perspective. And I am getting questions, for the first time, from some of these younger people asking whether or not any opportunities remain in the leasing industry or if it is going to fade into the background. A fellow blogger, Brian Whelan, also has addressed this issue on several occasions, questioning whether or not the industry can attract and retain new talent.
One way to do this is to provide these folks with a visible pathway to success and the necessary tools to get there, such as training, development, and mentoring. This is where we come in. Getting older doesn't mean that one has to give up on life. We all have skills, knowledge, and experience that we still use and can pass on to those who are at the beginning of their careers. Let's also accept new ideas and learn from each other. This is how our industry will remain strong and vibrant. That's right – keep contributing and embrace change.
As for me, "I hope I die before I get old!"
Shawn D. Halladay
Managing Principal
124 South 400 East Suite 310
Salt Lake City, UT 84111-2135
Phone: (801) 322-4499
Fax: (801) 322-5454
E-mail: shalladay@thealtagroup.com
http://www.thealtagroup.com/bios-halladay.php
http://www.thealtagroup.com/pdd/course_catalog.php
Previous columns:
http://www.leasingnews.org/Conscious-Top%20Stories/Shawn_Halladay/Index.htm
--------------------------------------------------------------

Classified Ad---Sales Manager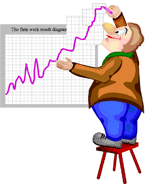 Atlanta, GA
Strong sales and leadership skills; demonstrated with sales training and sales performance. Lead team in both regional and national operations and developed marking programs.
Email: mll1946@comcast.net
Resume:
http://www.leasingnews.org/Classified/Resumes/Michael_Leonard.pdf
To place a free "job wanted" ad here, please go to:
http://www.leasingnews.org/Classified/Jwanted/Jwanted-post.htm
For a full listing of all "job wanted" ads, please go to:
http://www.leasingnews.org/Classified/Jwanted/Jwanted.htm
--------------------------------------------------------------
EverBank buys NetBank
As predicted by Leasing News last month, here is the delayed announcement of the sale of NetBank. Papers took longer due to the death of a director, plus the sale of ATM and other divisions. The fourth quarter was not completed, but cannot confirm that as the "Investor Page"
at NetBank seems to no longer exist.
It appears from the official announcement, it will be "business as usual" for NetBank Business Finance
****Announcement***************************************

Dwight Galloway, CLP
President, NetBank Business Finance
(now EverBank Business Finance???)
Yes! NetBank announced today that they have reached an agreement with EverBank of Jacksonville, Florida for the sale of our operation and other assets of NetBank.
We are very pleased with this new relationship because we will be able to continue our operations completely in tact, offering all of our diverse products to the lease broker community, and supporting every one of the many custom programs we have with our brokers. After twenty years as a broker funding source, our team is excited about the strength, support and stability EverBank will provide. It has been gratifying to be aggressively pursued by an experienced group that recognizes the value of our team's long term strategy and consistent performance.
NetBank Business Finance
email: marketing@netbankbusinessfinance.com
phone: 800-669-0222
****Announcement****************************************
From the SEC filings, Netbank Business Finance sales:
Monthly from March 2006
(In the Thousands)
| | |
| --- | --- |
| March, 2006 | $19,693 |
| April, 2006 | $21,150 |
| May, 2006 | $17,963 |
| June, 2006 | $19,410 |
| July, 2006 | $13,366 |
| August, 2006 | $12,686 |
| September, 2006 | $13,123 |
| October, 2006 | $13,464 |
| November, 2006 | $17,437 |
| December, 2006 | $13,428 |
| January, 2007 | $14,284 |
| February, 2007 | $17,909 |
| March, 2007 | $19,756 |
About Everbank "Family of Companies:"
http://everbank.com/004FamilyCompanies.aspx?LinkID=Navigation
### Press Release ##############################
EverBank acquires NetBank businesses
05/21/2007
Jacksonville, FL - EverBank®, one of the nation's largest privately-held financial services firms, announced today it has reached an agreement that will increase its asset base to approximately $7 billion, its deposit base to approximately
$6 billion, and its customer base to over 550,000 through the acquisition of NetBank's direct banking and small business financing divisions and mortgage servicing portfolio. EverBank expects to complete the acquisition by early summer with full integration expected by the third quarter of this year.
The transaction will deepen EverBank's national online banking presence, expand its asset generation capabilities, and add depth to its mortgage servicing operation. "This transaction is consistent with our ongoing strategy of leveraging our scalable platforms in our core businesses to deliver unique, high-value products to customers nationwide," said Rob Clements, CEO and Chairman of EverBank.
This year in addition to the NetBank acquisition, EverBank expanded its reverse mortgage capabilities through the purchase of and repositioning of BNY Mortgage Company (BNYMC) and rounded out its commercial real estate lending group through the purchase of substantially all assets of the Apartment Lending Group (ALG).
EverBank provides high value banking, mortgage, and investing opportunities to a nationwide customer base. "With three major acquisitions this year, EverBank continues to build on the model of delivering high quality innovative financial services through a wide array of channels and partners," said Blake Wilson, EverBank President and Chief Financial Officer. "The NetBank acquisition is another important milestone in our strategic transformation into a high-performing, fully-integrated financial services company."
EverBank recorded earnings of $32.6 million for the year ended December 31, 2006, up 15% from 2005 earnings of $28.2 million. Earnings for the fourth quarter of 2006 were $10.7 million, up 62% from $6.6 million a year ago. Total assets were $4.2 billion on December 31, 2006, a 14% increase from $3.7 billion a year ago. Return on equity for 2006 was 17%.
EverBank Financial Corp is a private financial services holding company headquartered in Jacksonville, Florida. With approximately $4.7 billion in assets, 1,500 employees, and over 400,000 customers nationwide, EverBank is one of the industry's fastest growing, high performing financial service firms.
EverBank provides national banking and lending products directly to consumers and through a variety of business partners including priceline.com, Bank of New York, and other financial advisors and brokers. EverBank has received numerous awards including Forbes and Online Banking Report's "Best of the Web" as well as other servicing, banking, and technology honors.
EverBank, the EverBank Infinity Sphere and the EverBank logo are proprietary service marks of EverBank; All rights reserved.
####### Press Release ##################################
--------------------------------------------------------------

NAELB 2007 Annual Conference, Nashville, Tennessee
By Bob Teichman, CLP
Teichman Financial Training
Sausalito, California
Some 580 equipment lease brokers, funders, associates and friends gathered at the immense Gaylord Opryland hotel in Nashville, Tennessee, this past weekend for the annual conference of the National Association of Equipment Leasing Brokers (NAELB.) The association, which began in 1989 with a few brokers and even fewer funders, now has an impressive 889 members, including brokers, funders and service providers.
The seventy exhibitors included 54 funders, and, together with a schedule of excellent educational sessions, attracted the large crowd. Notably present were about 80 people completely new to the equipment leasing business. While their backgrounds were varied, many came from mortgage banking, from insurance, from banking and from other financial services fields.
Educational events were well attended, particularly a basic class for new brokers, which counted at least 85 people. A workshop about what funders look for drew over 100.
David Lafferty, Vice President-Indirect Credit, represented Marlin Leasing at the NAELB Conference.
Exhibitors were delighted with the traffic, with many busy for both exhibition sessions.
NAELB continues to innovate. At this conference the association introduced a new ethics program consisting of a workshop and a test, and leading to the designation of "Best Practices Broker".
Every leasing association has its own Code of Ethics or Standards, to which all members must adhere. NAELB is the first to offer its members a designation based on study and thorough understanding of the Standards.
In discussing the subject, Bob Otterbacher, CLP, Immediate Past President, said that he would support an industry-wide Code of Ethics, which he felt would benefit the equipment leasing industry.
The success of an association depends on the dedication of its volunteer officers and committee members. On Saturday, May 19, 2007 the 2007-2008 Board and Officers were installed.
The officers are:
Board of Directors
--------------------------------------------------------------
Robert Otterbacher, CLP
Immediate Past President
OBL Financial Services, Inc.
120 E. Ogden Ave. Ste 23
Hinsdale, IL 60521
(630)850-7180
--------------------------------------------------------------
Brian Montgomery
President
Express Funding Solutions
1118 Sutton Drive
McDonough, GA 30252
678-583-4100
--------------------------------------------------------------
Jack Harvey, CLP
President Elect
Enterprise Financial Solutions, Inc.
1818 N. Taylor Street #354
Little Rock, AR 72207
501-375-2822
--------------------------------------------------------------
Spencer Richman, CLP - Vice President
Director at Large
American Financial Network Inc.
4635 Richmond Rd #106
Cleveland, OH 44128
216-360-9020
____________________________
Rosanne Wilson, CLP
Secretary/Treasurer
1st Independent Leasing
3800 SW Cedar Hills Boulevard - Suite 165
Beaverton, OR 97005
503- 626-3486
--------------------------------------------------------------
Joseph Bonanno, CLP
Legal Counsel
151 Mystic Ave., Ste One
Medford, MA 02155
(781)391-7800
--------------------------------------------------------------
Sonia Stoddard
Director at Large
Stoddard & Associates
3382 Moore Street
Los Angeles, CA 90066

--------------------------------------------------------------
D. Paul Nibarger, CLP
Director at Large
Nibarger Associates
7310 Via Marie Celeste
Rancho Palos Verdes, CA 90275
310-541-8609
--------------------------------------------------------------
Glen Corcoran, CLP
Corcoran Leasing
319 SW Washington St Ste 606
Portland, OR 97204
NAELB has shown it provides an important forum for its members and for its segment of the industry with this very successful conference.
Bob Teichman is the Chairman of the Leasing News Advisory Board and President of the CLP Foundation. He has been in the leasing business since 1963 and is a successful trainer and consultant to members of the leasing industry and to government agencies.
--------------------------------------------------------------

May 24 Ohio Vehicle Leasing Assoc. Convention
The 51st Year (or 2007) Convention of
The Ohio Vehicle Leasing Association or The OVLA
Will Be Held From
8:00 a.m.-3:30 p.m. Thursday, May 24, at
The Midwest Hotel & Conference Center
http://www.themidwesthotel.com/
4900 Sinclair Road I-71 Exit 116 @ Morse Road , Columbus , Ohio 43229
Phone: 614-846-0300
Toll Free: 877-609-6086
Click here to view a map to get driving directions.
--------------------------------------------------------------

Leasing Industry Help Wanted
Regional Sales Managers


Regional Sales Managers
To establish small ticket vendor programs in major metro areas. Excellent compensation/ benefit package. View job description. Send resumes to Zully.Fernandez@IrwinCF.com
Company Description:
Irwin Commercial Finance (NYSE: IFC) is a true direct lender and in the ever changing leasing environment, we bring stability, creativity and consistent customer service levels to our business.


Sales

Financial Funding Services, LLC

Sales
We are looking for highly motivated sales staff with proven lease experience. If you are currently networked and have a source of business and want to become independent working from your home
or current office, we want to talk with you about joining our team. In addition to providing you and your customer base the very best of financial programs, service and support, we offer you a generous 60% of gross commission.
Please email Karl Probst, General Manager
kprobst@willamette-financial.com
Willamette Financial Funding Services LLC has been established since 1986. We are highly efficient, motivated and a leader in placing exceptional and challenged credits nationally. We are well connected with major funding sources capable of taking A, B and C credits. Our credit processing and clerical support to our sales staff is responsive and extremely efficient.


Sales-marketing


Sales-marketing
Phoenix, Arizona or Virtual Office; 3 to 5 years of experience; high-end small ticket & Middle-Market vendor programs. Click here for more information.
Manufacturers' Lease Plans Inc. (MLPi) is the pioneer of short-term rental and operating lease financing, funding high technology equipment manufacturers since the 1960s.
Sr. Credit Analyst


Senior Credit Analyst
Walnut Creek, California
Excellent opportunity to work with growing equipment leasing bank division, excellent reputation. Click here for more information.

First Republic Bank has offices in the San Francisco Bay Area, throughout California, and in Portland, Seattle, Las Vegas, Boston and New York.
----------------------------------------------------------------

Leasing 102
by Mr. Terry Winders, CLP
TRAC Leasing
In 1984 The U.S. Congress passed the Terminal Rental Adjustment Clause for licensed "over the road use" transportation equipment. This means; business use cars, trucks, trailers etc. The 1986 Code – Subtitle F, Ch.79 defines a TRAC clause as:
"(A) In Genera, For purposes of this subsection, the term "terminal rental adjustment clause" means a provision of an agreement which permits or requires the rental price to be adjusted upward or downward by reference to the amount realized by the Lessor under the agreement upon sale or other disposition of such property."
There seems to be some misunderstanding that only the short fall must be made up by the lessee and the lessor can keep the overage if one occurs. This is false as you can see from the definition above.
Sec.7701(h) goes on to say:
(h)Motor Vehicle Operating Lease,

(1) In General, for purposes of this title, in the case of a qualified motor-vehicle operating agreement which contains a terminal rental adjustment clause;
(A) Such agreement shall be treated as a lease if (but for such terminal rental adjustment clause) such agreement would be treated as a lease under this title, and
(B) The lessee shall not be treated as the owner of the property subject to an agreement during any period such agreement is in effect

(2) Qualified Motor Vehicle operating agreement defined; For purposes of this sub section,
(A) In General , the term "qualified motor vehicle operating agreement" means any agreement with respect to a motor vehicle (including a trailer) which meets the requirements of subparagraph (B), (C), and (D) of this paragraph.
(B) Minimum Liability of Lessor, An agreement meets the requirements of this subparagraph if under such agreement the sum of.
i. The amount the Lessor is personally liable to repay, and
ii. The net fair market value of the Lessor's interest in any property pledged as security for property subject to the agreement, equals or exceeds all amounts borrowed to finance the acquisition of property subject to the agreement. There shall not be taken into account under clause (ii) any property pledged which is property subject to the agreement or property directly or indirectly financed by indebtedness secured by property subject to the agreement.
(C) Certification by Lessee: Notice of Tax Ownership, An Agreement meets the requirements of this subparagraph if such agreement contains a separate written statement separately signed by the Lessee,
i. under which the Lessee certifies, under penalty of perjury, that it intends that more than 50% of the use of the property subject to such agreement is to be in a trade or business, and
ii. which clearly and legibly states that the Lessee has been advised that it will not be treated as the owner of the property subject to the agreement for Federal income tax purposes.
(D) Lessor must have no knowledge that certification is false, Am agreement meets the requirements of this subparagraph if the Lessor does not know that the certification described in subparagraph ( C) (i)
is false.

I believe you can read that each and every TRAC clause must have the signed statement that the transportation equipment will be use more than 50% of the time for business even if it appears that a cement truck (as an example) could not be used for personal proposes.

In additional rulings the IRS has stated that "business use" means carrying people or goods for hire. There has always been a question of allowing permanently attached items to be included in the TRAC and it appears the IRS position is that the attachment must be used in the transportation segment because if it is just being transported to a location where it will be put to use such as a attached crane on the back of the truck then the truck is not transportation equipment any longer. However there are many schools of thought on this subject and I have not been able to find any case law to settle the issue.

TRAC leasing is very much a Tax lease and the lessor will have to take the payments in as income and use the MACRS depreciation to reduce the Tax effect.

TRAC leasing dominates the truck market but many lessor forget it also covers executive cars, pick ups and light duty transportation equipment of all kinds if it carries a license to be used "over the road". If the equipment is not licensed because it never leaves the lessees property you can not offer a TRAC lease.
Mr. Terry Winders has been a teacher, consultant, expert witness for the leasing industry for thirty years and can be reached at
leaseconsulting@msn.com or 502-327-8666.
He invites your questions and queries.
---------------------------------------------------------------

---------------------------------------------------------------

Top Stories--May 14--May 18
Here are the top ten stories most "opened" by readers last week:
(1) Robert D. Baker, CLP
http://www.leasingnews.org/archives/May%202007/05-18-07.htm#clp
(2) Prayers are with Bob Baker, CLP
http://www.leasingnews.org/archives/May%202007/05-16-07.htm#pray
(3) CIT hit with $64 Million Insurance Class Action Suit
http://www.leasingnews.org/archives/May%202007/05-16-07.htm#cit
(4) Former head of Mission Pacific Capital arrested
http://www.leasingnews.org/archives/May%202007/05-18-07.htm#mpc
(5) Mary Jane Lindholm Found
http://www.leasingnews.org/archives/May%202007/05-16-07.htm#found
(6) Leasing 102 - by Mr. Terry Winders, CLP
Small Ticket- True or Operating Leases
http://www.leasingnews.org/archives/May%202007/05-14-07.htm#102
(7) Salary Survey from Fred St. Laurent
http://www.leasingnews.org/archives/May%202007/05-16-07.htm#survey
(8) Cartoon & Story----Marlin Business Services
http://www.leasingnews.org/archives/May%202007/05-16-07.htm#mbs
(9) Sales makes it Happen- by Linda P. Kester
Kick the Bad Deal to the Curb/Clean up Integrity
http://www.leasingnews.org/archives/May%202007/05-16-07.htm#sales
(10) Cartoon---Seven Dwarfs of Golf
http://www.leasingnews.org/archives/May%202007/05-14-07.htm#toon
Flash (not counted due to technical difficulties)
Bob Baker Critical Condition
http://www.leasingnews.org/archives/May%202007/05-15-07%20-%20Flash.htm
(If you are not on the Leasing News mailing list, you do not receive "extra's" or "flash" articles. They are only several times a month, but recently there seems to more important news that requires a
special edition. editor)
--------------------------------------------------------------

Northern Leasing on WABC-TV News in New York
Is a corporation scamming small businesses?
Eyewitness News Exclusive
Eyewitness News
(New York - WABC, May 17, 2007) - It started with The Eyewitness News Investigators Sarah Wallace looking into lawsuits by a New York corporation against hundreds of mom and pop businesses. But then, in a dramatic twist, the small businesses claimed they were the victims, that they were ripped off.
Sarah Wallace has this exclusive story.
We were tipped off to look at the lawsuits filed in the clerk's office in Manhattan by a firm called Northern Leasing, also known as MBF Leasing, among other names. The volume of lawsuits we discovered was staggering. And then we started contacting the owners who say they're victims of fraud.
"The machine did not work," said Dave McMullen.
A credit card processing machine was supposed to save him money but it's already cost Dave McMullen thousands of dollars.
McMullen runs his family's business -- Monmouth Truck Equipment in Shrewesbury, New Jersey. In 2005, McMullen's father signed up for what he thought was a credit card processing system attached to a bank.
"There was no bank. There was no institution attached to this machine," McMullen said.
The contract was with a firm called MBF leasing for $149 a month for 48 months.
'It never worked. We threw it back in the box and there she sits," an employee said.
"No one ever called us back ... We forgot about it. And it wasn't until 8, 9 months later that we were served with a lawsuit that we remembered," McMullen said.
MBF claimed its contract is non-cancellable, and sued McMullen for the entire term of the 48-month lease.
"It's an ironclad contract but it's fraud," McMullen said.
MBF and its sister corporation, Northern Leasing, are headquartered in Midtown Manhattan. At the court clerk's office, we found hundreds of lawsuits filed against people all over the country who signed lease agreements.
Most of the lawsuits we discovered are against small business owners out of New York State, including in Washington, D.C. It costs money and time to get all the way to Manhattan to fight in court.
Take Hazem Elasmahy who works round the clock to keep his small tour bus company running. He says he's already lost thousands of dollars in business because of problems with a credit card processing machine from Northern Leasing.
"Lost a lot of business. I would say at least $60,000," Hazem said.
Hazem says he cancelled the account. Northern Leasing kept trying to collect then sued him, leaving him with credit problems.
Sarah Wallace: "They would call you?"
Hazem: "20 times a day besides the letters."
We tried to talk to someone at Northern Leasing, but no one was available. A public relations person later told us most of their customers are satisfied, but that, "As one would expect in any company dealing with thousands of customers, Northern Leasing receives its share of customer complaints and works to satisfactorily resolve legitimate concerns they may have. However, we have learned that, in some instances, a complaint will be made by a customer who is just trying to avoid its legitimate obligations."
"We have clients all the way from California all the way to Connecticut and Washington through Florida," Attorney Krishnan Chittur said.
Attorney Krishnan Chittur is now suing Northern Leasing on behalf of clients around the country including people who claim they never even signed leases.
Sarah: "When you looked at this signature that you supposedly signed?"
Mindy Serrin: "It wasn't mine."
Mindy Serrin says she never signed a lease as an owner of a garage door company, but she still ended up being sued by Northern Leasing for failing to make payments.
Mindy: "It said I was a contractor ... that I was in business for 26 years and at the time I was a 22-year-old college student."
Sarah Wallace: "So it wasn't you?"
Mindy: "No. The signatures, none of it matched up so I got copies of checks to show it"
Sarah: "And they still pursued you?"
Mindy: "Still took me to court."
Sarah: "So you had to go to New York to fight this?"
Mindy: "Yes I did."
Dave McMullen is battling back, too, even though it's costing him thousands in attorney fees to battle back against Northern/MBF Leasing, it's principal.
"They sold us something that was phony and bogus and that's what this is all about," McMullen said.
Imagine though, how many business owners just cave and pay up because it's too much trouble to fight.
Attorney Chittur is now pursuing both a class action lawsuit and a Federal racketeering case on the forgery issue. Northern Leasing denies the allegations and claims only a small fraction of people have contested signatures.
(Copyright 2007 WABC-TV)
Previous story:
Northern Leasing Systems gets bum rap
http://www.leasingnews.org/archives/April%202007/04-27-07.htm#nls
### Press Release ###########################

Greystone Equipment Finance Corporation Initiates
Expansion of Business Development Team
NEW YORK----Greystone Equipment Finance Corporation (Greystone EFC) is pleased to announce the addition of Angelo Moskovis, Paul Poljak, and Edward Testa to its business development team. As Business Development Officers, each is responsible for the origination of both vendor programs and direct business.
Angelo Moskovis is a Business Development Manager for the New England region of the United States for Greystone EFC. Prior to joining Greystone, he was employed in a sales capacity at Solution Financial Network, Inc., an equipment leasing corporation. Before his involvement in equipment and leasing, he spent 27 years in the graphics industry, twenty as owner of a local Boston printing company. Mr. Moskovis will be based in Greystone EFC's Burlington, MA headquarters.
Paul Poljak is a Business Development Manager for the Mid-Atlantic Region of the United States for Greystone EFC. Prior to joining Greystone EFC, he was Managing Director of Stonebridge Capital. He has over 25 years of experience in equipment leasing sales and management, including positions as Senior Vice President of Pennsylvania Capital Bank and District Manager of LINC Scientific Leasing. Mr. Poljak will be based in Pittsburgh, PA.
Edward Testa is a Business Development Officer at Greystone EFC. Prior to joining Greystone EFC, he was President of Champion Capital Corporation and before that, Vice President and Printing Industry Segment Head for Bank Vest Capital. He has 23 years of industry experience in sales and sales management, focusing on vendor business in the graphics arts industry. He is a graduate of Boston College School of Management. Mr. Testa will be based in the Burlington, MA headquarters.
"Angelo, Ed and Paul have each owned and managed their own companies, and bring a level of knowledge and experience to our marketing effort that is truly exceptional," said Don Dynborski, President of Greystone EFC.
About Greystone Equipment Financing Corporation
Greystone Equipment Finance Corporation (Greystone EFC) is an affiliate of Greystone & Co., Inc, a financial services and private investment group which, together with its affiliated companies, owns or manages more than $12 billion of assets. Greystone EFC provides equipment financing to small, medium and Fortune 1000 companies across the United States, financing a broad range of equipment with purchase prices up to $2 Million and repayment terms from two to seven years. Headquartered in Burlington, MA, Greystone EFC originates its business through vendors and brokers located nationwide.
Contact:
Greystone Equipment Finance
Donald Synborski, 781-685-9910
dsynborski@greystoneefc.com
### Press Release ###########################

Gregory A. Bohan Joins De Lage Landen Public Finance as
Senior Vice President of New Business Development
De Lage Landen Financial Services, a global provider of high-quality asset-based financing products to manufacturers and distributors of capital goods, announced today that Gregory A. Bohan has joined the company as Senior Vice President of New Business Development in the company's Public Finance business unit. He will be based in Boulder, Colorado.
WAYNE, Pa., —De Lage Landen Financial Services, a global provider of high-quality asset-based financing products to manufacturers and distributors of capital goods, announced today that Gregory A. Bohan has joined the company as Senior Vice President of New Business Development in the company's Public Finance business unit. He will be based in Boulder, Colorado.
Bohan has more than 23 years of experience in sales, operations, credit and syndications. Prior to joining De Lage Landen, he was General Manager and Senior Vice President for Key Government Finance, where his focus was on the municipal and federal financial markets. He also was Managing Director at Compaq Capital Asia Pacific in Sydney, Australia, where he launched a joint venture between Key and Compaq Capital.
Bohan earned an MBA from the University of Michigan, and a bachelor's degree in industrial administration from the General Motors Institute.
About De Lage Landen De Lage Landen is a Netherlands -based global provider of high-quality asset finance and vendor finance programs. The global offering also includes an array of commercial finance solutions. With a presence in more than 25 countries throughout Europe, the Americas and Asia Pacific, the company focuses on the following industries: Food & Agriculture, Healthcare, Office Equipment, Technology Finance, Telecommunications, Financial Institutions, Trucks & Trailers, Public Finance and Materials Handling & Construction. In its domestic market, the company offers Equipment Leasing, Car & Commercial Vehicle Leasing, ICT Leasing, Consumer Finance and Factoring through local Rabobanks but also directly to the market.
De Lage Landen is a wholly owned subsidiary of the Rabobank Group, which is Triple-A rated by Moody's and Standard & Poor's. In 2006 De Lage Landen grew its net profit to €206 million ($259 million) and its lease portfolio to €18.9 billion ($24.9 billion)
For more information, please visit our website: www.delagelanden.com
### Press Release ###########################
--------------------------------------------------------------

News Briefs----
Lessor of Video arcade game scam in Austin, TX sorry life
http://www.statesman.com/news/content/news/stories/local/05/20/20wallerstein.html?
cxtype=rss&cxsvc=7&cxcat=52
UniCredit to Buy Capitalia for $29.5 Billion in Stock
http://www.nytimes.com/2007/05/21/business/worldbusiness/21bank.html?ref=business
---------------------------------------------------------------


You May have Missed---
'Reagan Diaries' gives insight on terms
http://www.usatoday.com/news/politics/2007-05-20-reagan-diaries_N.htm
also on "Meet the Press" transcript starts middle of page
http://www.msnbc.msn.com/id/18720045/page/5/
----------------------------------------------------------------


"Gimme that Wine"
Bonny Doon Vineyard founder Randall Grahm's midlife crisis prompts an investment in Washington state
http://www.sfgate.com/cgi-bin/article.cgi?f=/c/a/2007/05/18/WIGPOPP6HB1.DTL
Wine Institute Presents First Annual Leadership Award to Congressmen Mike Thompson and George Radanovich
http://www.winebusiness.com/news/DailyNewsArticle.cfm?dataid=48236
It's a Trend: Client-Made Wines
http://www.winesandvines.com/head_may07_grapemaster.html
JJ Buckley Becomes First Online, Carbon-Neutral Wine Retail and Distribution Company
http://www.winebusiness.com/news/DailyNewsArticle.cfm?dataid=48213
Wine Prices by vintage
http://www.winezap.com
http://www.wine-searcher.com/
US/International Wine Events
http://www.localwineevents.com/
Winery Atlas
http://www.carterhouse.com/atlas
Leasing News Wine & Spirits Page
http://two.leasingnews.org/Recommendations/wnensprts.htm
The London International Vintners Exchange (Liv-ex) is an electronic exchange for fine wine.
http://www.liv-ex.com/
----------------------------------------------------------------

Calendar Events This Day
Canada: Victory Day –
Commemorates the birth of Queen Victoria May 24, 1819. Observed annually on the first Monday preceding May25.
Chile: Battle of Iquique Day –
Commemorates a naval battle in 1879, part of the War of the Pacific with Peru and Bolivia.
Gemini, the Twins –
In the astronomical/astrological zodiac, which divides the sun's apparent orbit into 12 segments., the period May 21-June 20 is traditionally identified as the sun sign of Gemini, the Twins. The ruling planet is Mercury.
Greek Philosopher's Day
"I Need A Patch For That" Day –
They have patches for nicotine and they have patches for heart patients. How about a patch for runny noses and bad hair?
National Memo Day
http://holidayinsights.com/moreholidays/May/memoday.htm
National Strawberries 'n Cream Day
http://www.learningtreasures.com/strawberries_cream.htm
http://www.theproducebin.com/fruit/strawberry/default.htm
National Wait staff Day –
A day for restaurant managers and patrons to recognize and to express their appreciation for the many fine and dedicated waitresses and waiters.
http://holidayinsights.com/moreholidays/May/waitersday.htm
United Nations: World Day for Cultural Diversity for Dialogue and Development –
Recognizing the need to enhance the potential of culture as a means of achieving prosperity, sustainable development and global peaceful coexistence, the General Assembly, on Dec 20, 2002, proclaimed May 21 to serve as this day.
Victoria Day (Canada)
Catholic Saint Days
http://www.catholic.org/saints/f_day/may.php
----------------------------------------------------------------

Farmington, Maine celebrates Chester Greenwood Day to honor the inventor of earmuffs.
(Yes, the first Saturday in December. December 21 is "Chester Greenwood Day. editor)
http://inventors.about.com/library/inventors/blgreenwood.htm
----------------------------------------------------------------

Today's Top Event in History
1832- Baltimore, MD, the Democratic conventional was held under the name Republican Party. Delegates from 21 states and DC nominated Andrew Jackson for president and Martin Van Buren for vice-president. The party was officially the "Democratic-Republican Party, "and remained so until 1840. The Whig and the Whip parties eventually became the Republican Party, but not as we know it today. The Republican Party then was more "liberal" and the "National Democratic Party" was considered the "conservative wing."
[headlines]
----------------------------------------------------------------

This Day in American History
1506 --Christopher Columbus dies, a rich man, believing he has found the islands of India. His wealth came from slaves and the new crop Tobacco.
1620 -- Present-day Martha's Vineyard is first sighted by Captain Bartholomew Gosnold.
http://en.wikipedia.org/wiki/Bartholomew_Gosnold
http://www.bbc.co.uk/suffolk/content/articles/2005/11/10/gosnold_results_feature.shtml
1796-birthday of attorney and statesman Reverdy Johnson was born in Annapolis, Maryland. Johnson Although he personally opposed slavery, Johnson represented the slave-owning defendant in the 1857 Dred Scott case in which the U.S. Supreme Court decided that slaves could not be citizens of the United States. The court's decision increased antislavery sentiment in the North and fed the antagonism that sparked the Civil War. He was a key moderate during the days of reconstruction and deserves a strong place in history than he has received. http://memory.loc.gov/ammem/today/may21.html
1819-Victoria Day, Canada commemorates the birth of Queen Victoria, May 24, 1891
1819-imported bicycles made their first appearance in New York City. The Common Council met on August 19 and passed a law "to prevent the use of velocipedes in public places and on the sidewalks of the City of New York." In their early years, bicycles were called velocipedes, curricles, or swift walkers.
1832- Baltimore, MD, the Democratic conventional was held under the name Republican Party. Delegates from 21 states and DC nominated Andrew Jackson for president and Martin Van Buren for vice-president. The party was officially the "Democratic-Republican Party, "and remained so until 1840. The Whig and the Whip parties eventually became the Republican Party, but not as we know it today. The Republican Party then was more "liberal" and the "National Democratic Party" was considered the "conservative wing."
1833-Black students enroll in classes at Oberlin College, Ohio
http://www.oberlin.edu/~welcome/history.html
1860 - A swarm of tornadoes occurred in the Ohio Valley. Tornadoes struck the cities of Louisville, KY, Cincinnati, OH, Chillicothe, OH, and Marietta, OH, causing a million dollars damage.
1863 -- The siege of the Confederate Port Hudson, Louisiana, begins.
1867-Birthday of Frances Theresa Densmore, the foremost authority on the songs and music of the Amerinds (Native Americans) and a ranking authority on Indian culture.
An American ethnomusicologist, she collected nearly 2,500 recording of the songs of more than 30 Native American Indian tribes. She continued making recordings as well as taking photographs and notes until almost 88.
http://news.minnesota.publicradio.org/features/199702/01_smiths_densmore/docs/1early.shtml
http://dactyl.som.ohio-state.edu/Densmore/Densmore.html
1881- Let's set the record straight and get away from the public relations story. The first meeting of what was to become the American Red Cross happened at the home of Adolphius Simeon Solomons in Washington, D.C., where he and Clara Barton founded the American Association of the Red Cross, as part of an international humanitarian movement to provide help to victims of war and natural disasters. It was thought the organization would have a better chance of growth with a woman as president, which Mr. Solomon made an official motion. It was made part of the International Red Cross on March 16, 1882 (started in Switzerland, 1864).
1881-the United Sates Lawn Tennis Association was formed at the Fifth Avenue Hotel, New York City, by 34 clubs. It formulated the rules of play, standardized the height of the net and the size of the ball, and ruled on such matters as the service line and the size of the court. The first president was Robert Shaw Oliver of the Albany Tennis Club. In 1975, the name was changed to the United States Tennis Association.
1878-birthday of Glenn Hammond Curtis, American inventor and aviator, born at Hammondsport, NY. The aviation pioneer died at Buffalo, NY, July 23, 1930.
1895 - The temperature at Norwalk, OH, dipped to 19 degrees to set a state record for the month of May.
1888-Birthday of May Aufdeheide, an almost forgotten U.S. composer of ragtime, one of the few women in the field. Her best known works were "Dusty Rag" and "Richmond Rag," both published in 1908.
http://www.grainger.de/music/composers/aufderheide.html
1896 - The mercury soared to 124 degrees at Salton, CA, to establish a U.S. record for May.
1901- Connecticut passed the first speeding driver's law, "the speed of all motor vehicles should not exceed 12 miles per hour on country highways and eight miles per hour on highways within city limits." http://www.linkny.com/curtissmuseum/
1904-birthday of great singer/pianist Thomas"Fats" Waller, New York City, NY. Perhaps the first jazzman I listened to as a young man as my father collected his vinyl records, and often played his jazz organ playing. More than 40 years after his death, he remains one of the most popular of all jazz musicians, admired even by those who say they don't like jazz. Many of his tunes, such as "Honeysuckle Rose," "Ain't Misbehavin' " and "Blue Turning Grey Over You," are considered popular music standards. Waller's commercial success and international fame did not begin until 1934, although he began recording 12 years earlier. It was in '34 that he formed the first of the "Fats Waller and His Rhythm" bands. The five-piece group provided the setting for Waller's lighthearted and often humorous vocals, which by then overshadowed his piano playing.
Fats Waller died of natural causes on December 15th, 1943 while traveling aboard the Sante Fe Express train. http://www.duke.edu/~jss7/fatspage.html
http://www.redhotjazz.com/fats.html
http://www.downbeat.com/artists/window.asp?aid=195&aname=Fats+Waller
http://hoflink.com/~alevy/waller.htm
http://us.imdb.com/Name?Waller,+Fats
1909- Massachusetts approved the first credit union, sponsored by Pierre Jay, the first bank commissioner of the state.
1912-Monty Franklin Pierce Stratton, baseball player born at Celeste, TX. Stratton's five-year career in the major leagues was ended when his leg was amputated after he accidentally shot himself in a hunting accident. Jimmy Stewart played Stratton in a very successful moving based roughly on his life. Died at Greenville, TX, Sept 29, 1982. http://www.pricegrabber.com/search_videos2.php/form_movieid=1044072/
ut=0cea001161ce67c0
1916-Clocks go forward for the first Daylight Saving Day, originally sold to the public as a wartime emergency measure to conserve evening use of electricity.
1917-birthday of Raymond Burr, stage, film and TV actor best known for the role of Perry Mason in the series of the same name (my late father Lawrence Menkin was the story editor, and also wrote many of the episodes.) Burr was born at New Westminster, British Columbia, and died at his winery near Healdsburg, CA, September 12, 1993. http://www.raymondburrvineyards.com/
1921-birthday of arranger/songwriter, trumpet player Henry Glover, Hot Springs, AR http://www.citybeat.com/cea/fame/1999.html
jazz
1929-birthday of drummer Lawrence Marable, Los Angeles, Ca.
1927 - Charles A. Lindbergh arrived to a hero's welcome in Paris, in his spindly monoplane, "The Spirit of St. Louis" (the famous plane is now displayed in the Smithsonian Institute in Washington, DC). Lindbergh's flight marked the first time that a person had flown across the Atlantic Ocean. The event got more press coverage than any other single even in history to that time. In American newspapers alone, it was estimated that some 27,000 columns of words were used to describe Lindbergh's epic journey. A depiction of that famous flight was portrayed by one of America's great motion picture actors, Jimmy Stewart, in the film, "The Spirit of St. Louis". Upon his return to American soil, Lucky Lindy was given another hero's welcome.
1927- Bill Holman Birthday
http://www.spaceagepop.com/holman.htm
1932-birthday of bandleader Bob Florence, and one of my high school idols, as saw his band many times locally and patterned my 21 piece dance band after his, Los Angeles, Ca.
http://www.spaceagepop.com/florence.htm
http://www.vh1.com/artists/az/florence_bob/bio.jhtml
http://www.asmac.org/HTML.PAGES/5.MEMBER_SPOTLIGHT/MEMBERS_New/
bob_florence.html
1936- E.I. du Point de Nemours, Wilmington, DE, began production of Lucite, or polymethyl methacrylate, " a plastic that is low in moisture absorption, highly nonconducting, and crystal clear, and that possesses the interesting property of bending light rays as the pass through. In 1938, the produced Teflon, but did not start commercial production until 1954.
1940-Will Bradley (Wilbur Schwichtenberg) cuts "Beat Me Daddy, Eight to the Bar," (Columbia 35530) http://www.vh1.com/artists/az/bradley_will/bio.jhtml
http://www.amazon.com/exec/obidos/external-search/104-5094193-3483111?tag=
drjohnholleman&keyword=will+bradley&mode=music
1941-birtthday of singer Ronald Isley (The Isley Brothers), Cincinnati, OH. The group first hit the charts in 1959 with "Shout," which has since become a rhythm-and-blues standard recorded by such artists as Lulu, Tom Petty and the Blues Brothers. The Isleys were still on the charts in the early 1980's. Their 1981 album "Grand Slam" earned a gold record.
1941-Claude Thornhill Band records their theme, "Snowfall."
1942-Freddie Slack with Ella Mae Morse records " Cow Cow Boogie," Los Angeles.
1945 - Lauren Bacall and Humphrey Bogart were married. Legend has it that the couple fell in love in 1943 during making of the film, "To Have and Have Not". Theirs would become one of Hollywood's most enduring marriages http://www.uselessknowledge.com/vmd/bio_bogart.shtml
1949---Top Hits
Riders in the Sky - Vaughn Monroe
Again - Gordon Jenkins
Forever and Ever - The Russ Morgan Orchestra (vocal: The Skylarks)
Lovesick Blues - Hank Williams
1955 - Chuck Berry went into a recording session for Chess, performing a restyled version of "Ida Red". What came out of that hot session was Ida Red's new name and Chuck Berry's first hit, "Maybellene". "Maybellene" topped the R & B charts at #1, and the pop charts at #5. And Beethoven rolled over...
http://www.chuckberry.com/
1957- Reaffirming their decision to bar females from the Fenway Park's male-only press box, Boston baseball writers deny a seat to Doris O'Donnell, a feature writer following the Indians.
1957---Top Hits
All Shook Up - Elvis Presley
School Day - Chuck Berry
Love Letters in the Sand - Pat Boone
A White Sport Coat (And a Pink Carnation) - Marty Robbins
1959 - Ethel Merman played the lead role in the musical, "Gypsy", which opened at the Broadway Theatre in New York City. The popular show ran for 702 performances. It was based on the memoirs of Gypsy Rose Lee, the famous burlesque queen.
1960-Teen idol Fabian is on the West Coast filming "High Times" with Bing Crosby and "Go North" with John Wayne.
1961-"Every Beat of My Heart" enters the Hot 100 in two versions. One is on the Fury label by Gladys Knight and the other by the Pips on the Vee Jay label. They are not the same recording but are rendered by the same act, victims of a contract dispute. The Vee Jay single will be more successful, rising to #6 on the pop chart and Number One R&B. Both groups will eventually sign to Motown's soul label.
1961 Governor Patterson, a militant segregationist, with open support from the Klu Klux Klan when he ran for governor, declares martial law in Montgomery, Alabama.
http://www.time.com/time/magazine/printout/0,8816,826978,00.html
http://www.archives.state.al.us/govs_list/g_patter.html
1961 - No. 1 Billboard Pop Hit: ``Mother-in-Law,'' Ernie K-Doe.
1963-Little Stevie Wonder who turned 13, just eight days ago, records his second album. "The Twelve Year- Old genius," live at a Detroit ballroom. One tune off the album, "Fingertips, Part Two," will become Wonder's first hit, topping both the R&B and the pop charts.
1964-Birthday of American composer Lansing McLoskey, born Mountain View, CA.
1965---Top Hits
Ticket to Ride - The Beatles
Help Me, Rhonda - The Beach Boys
Back in My Arms Again - The Supremes
Girl on the Billboard - Del Reeves
1966-British singer Dusty Springfield's "You Don't Have to Say You Love Me" enters the Hot 100, where in 13 weeks, it becomes her biggest hit, reaching #4.
1968 -Police in helicopters drop tear gas on a University of California campus rally in Berkeley. I was there, covering for KFRC and UPI Radio; it was the Oakland Police under Chief Ed Toothman.
1969-Henry "Hank" Aaron of the Atlanta Braves was lifted for a pinch hitter for the first time in his career. Mike Lum batted for Aaron in the seventh inning of a game against the New York Mets after Aaron had come to the plate, 9,015 times. Lum doubled, and the Braves won, 15-3.
1970 -- The U.S. National Guard mobilizes to quell disturbances at Ohio State University as students remain upset over the killing of their classmates.
http://www.spectacle.org/595/kent.html
http://may4.org/?q=node/41
1973 - The sensual "Pillow Talk", by Sylvia (Sylvia Vanderpool), earned a gold record. The artist first recorded with Hot Lips Page for Columbia Records back in 1950 and was known as Little Sylvia. She was half of the singing duo Mickey & Sylvia, who recorded "Love is Strange" in 1957. "Pillow Talk" was her only major solo hit and made it to number three on the pop music charts.
1973---Top Hits
You are the Sunshine of My Life - Stevie Wonder
Little Willy - The Sweet
Frankenstein - The Edgar Winter Group
What's Your Mama's Name - Tanya Tucker
1974- One year after his firing from Columbia Records, Clive Davis is hired by Bell Records as a consultant.
1976- Aerosmith receives a gold LP for "Rocks." The album will eventually go to #3 on the album chart.
1979--An all-straight jury convicts former San Francisco city supervisor Dan White of the lightest charge possible in the assassination of S.F. city supervisor Harvey Milk and mayor George Moscone. White's defense argued that White was depressed because of over consumption of junk food, the so-called "Twinkie defense." Thousands march on city hall in response, provoking a police riot.
Dan White never returned to politics and committed suicide by carbon monoxide in his car garage. Diane Feinstein as head of the Board of Supervisor became mayor, later was elected to the US Senate.
1980-- Ensign Jean Marie Butler became the first woman to graduate from a U.S. service academy, the Coast Guard Academy.
1980 - The temperature at Williston ND reached 102 degrees to set a record for May, and the next day the mercury hit 106 degrees.
1981---Top Hits
Bette Davis Eyes - Kim Carnes
Just the Two of Us - Grover Washington, Jr. Bill Withers
Being with You - Smokey Robinson
I Loved 'Em Every One - T.G. Sheppard
1985 - Marvin Gaye's last album was released. "Dream of a Lifetime" featured songs that critics considered too offensive, such as the controversial, pop version of "The Lord's Prayer". Three of the songs from the album were completed after Gaye's death. Marvin Gaye was inducted into the Rock and Roll Hall of Fame in 1987. http://www.rollingstone.com/artists/bio.asp?oid=3020&cf=3020
http://www.marvin.org.uk/
1985-Septuplets were born in Orange CA, to Patti Frustaci, a 30-year-old schoolteacher. It was the largest multiple birth in the history of the Untied Sates. One child was stillborn and three more died within a month. Two boys and one girl survived. At the age of 2, the surviving infants -- Richard, Patricia and Stephen -- were found to have cerebral palsy. A year later, more bad news. The children also were diagnosed as mentally retarded. Sam and Patti Frustaci -- who already had a healthy son named Joseph but wanted more children -- sued the fertility clinic and the physician that treated the wife with Pergonal, the same drug used by Bobbi McCaughey Frustaci and her husband later filed a malpractice suit against her doctors and the infertility clinic where she had been treated. They won a $2.7 million settlement on behalf of the surviving septuplets, now 12 years old. Little has been heard from the Frustacis since then, but apparently there have been changes. Late last week, CNN spoke with Sam Frustaci, who said he still lives in Southern California with all the children. All are okay, he said, but Patti Frustaci now lives elsewhere. He did not elaborate.
http://www.cnn.com/US/9711/20/septuplets.frustaci/
1986- With a few gaps, millions of Americans held hands from Battery Park in New York City to Long Beach, CA, a distance of 4,150 as a fund-raising event sponsored by a consortium of charities and corporations.
1987 - Severe thunderstorms, developing along a sharp cold front crossing the central U.S., produced 60 mph winds and golf ball size hail at Sedalia, MO, and drenched Hagerstown, IN, with six inches of rain in one hour. Temperatures soared into the 90s ahead of the cold front. Paducah, KY, hit 94 degrees for the second day in a row. Light snow blanketed Montana, with three inches reported at Butte.
1988 - Severe thunderstorms swept across southern Louisiana during the morning hours spawning six tornadoes, and producing wind gusts to 88 mph at Jennings. Thunderstorms also produced five inches of rain in two hours at Lake Charles, causing local flooding.
1989---Top Hits
Forever You're Girl - Paula Abdul
Real Love - Jody Watley
Soldier of Love - Donny Osmond
If I Had You – Alabama
1990 - Thunderstorms produced severe weather across the southeastern U.S. for the second day in a row. Severe thunderstorms spawned five tornadoes, including one which injured a person at Richmond KY. There were eighty-seven reports of large hail or damaging winds, with hail three inches in diameter reported at Austin TX. Thunderstorms produced up to five inches of rain in Macon County GA, and heavy rains left nearly eight feet of water over roads near Stepstone KY.
1995- the Recording Industry Association of America reported that Bruce Springsteen's 1984 album "Born in the USA" had sold more than 15- million copies. That tied it with Boston's self-titled album as the number-three all-time best-selling album. Only Michael Jackson's "Thriller" - at 24 million - and Fleetwood Mac's "Rumours" - at 17 million - had sold more.
2000- Major League Baseball has its first six grand-slam day less than one year after establishing the mark with 5. Angel Garret Anderson, Giant J.T. Snow, Phillie Brian Hunter, A's Jason Giambi and Dodgers Adrian Beltre and Shawn Green all contributed to the record. The NL also set a record with four of the six base-loaded homers.
2005--- Before their inter-league game with the Athletics, the Giants pay homage Juan Marichal by dedicating a 9-foot bronze statue outside SBC Park The 'Dominican Dandy', who hurled for San Francisco from 1960-1973, joins Willie Mays and Willie McCovey as former player to have statues made in their honor.
Stanley Cup Champions This Date
1979 Montreal Canadiens
1981 New York Islanders
--------------------------------------------------------------

Baseball Poem
T
his poem by Robert L. Harrison depicts one of the best teams of all times. The 1927 Yankees or "Murderer's Row" were legendary and this poem pays tribute to those magnificent Yanks.
1927 Yankees
by Robert L. Harrison ©
Published: New York Baseball Poems (1999)
Gather 'round you fans of baseball
you lovers of season past,
let me take you back to the greatest team
that ever played on grass.
Guided by Miller Huggins
known as "murderer's row,"
never was such a string of pearls
so feared this side of Hell.
Greedy was this awesome bunch
with Ruth and Gehrig leading the punch,
and Hoyt and Moore on the mound
shooting all the batters down.
Gasping crowds assemble
like sinners in a tent,
watching all the other teams
trying to repent.
God blessed those boys of summer
those pin-striped renegades,
with a winning passion
while others saw only the haze.
Gathering in the rosebuds
by playing excellent ball,
called the "five o'clock lightning"
taking the pennant in the fall.
Gone were any pretenders to the throne
no on stood wherever these Yankees roamed,
twenty-five men made up this team
and all had a year better than their dreams.
1927 Yankees by Robert L. Harrison ©
Fast Facts
Murderer's Row was anchored by Babe Ruth, who hit sixty home runs and batted .356; and Lou Gehrig, who had forty-seven home runs and batted .373.
The team won one-hundred ten games and the other members included: Earle Combs, who hit .356 and led the league in hits, singles and triples; Tony Lazzeri, who hit eighteen home runs and batted .309; and Bob Meusel who hit .337.
This poem is a Baseball Almanac exclusive and appears here with expression written permission from the author.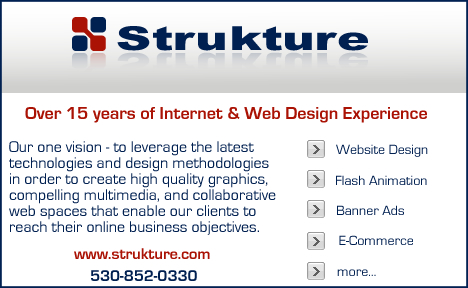 --------------------------------------------------------------

SuDoku
The object is to insert the numbers in the boxes to satisfy only one condition: each row, column and 3x3 box must contain the digits 1 through 9 exactly once. What could be simpler?
http://leasingnews.org/Soduku/soduko-main.htm
--------------------------------------------------------------

Daily Puzzle
How to play:
http://www.setgame.com/set/puzzle_frame.htm
Refresh for current date:
http://www.setgame.com/set/puzzle_frame.htm
--------------------------------