Special Assets Workout Officer,
San Francisco, CA
5+ years collection experience work-out commercial accts. equip. finance/leasing-
click here for more info
About the Company: Bank of the West and its subsidiaries are equal opportunity/affirmative
action employers.


Wednesday, May 7, 2008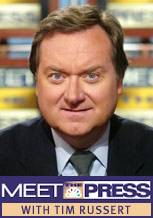 Happy Birthday to Tim Russert, 58, moderator of "Meet the Press,"
born May 7, 1950 in Buffalo, NY, if you didn't know that already
Headlines---
Welcome Aboard/Mailing List
Classified Ads---Asset Management
FTC – IFC Credit may go to Trial
New School: Leasing Partners, LLC
Sales makes it Happen---by C. Menkin
"Get off the telephone—Part II"
Placard---Sales report
Classified Ads—Help wanted
US Equipment Finance Market Study Free
My adventure with Comcast Blast
Steve Sommer to speak at OVLA Convention
Fred St. Laurent, Man of Contacts
Leasing Industry Recruiters
OSG Billing wins 2008 Excellence Award
Merger creates $4.6 billion ag lender
No.Leasing Systems officers lose major case
Fannie Mae loses $2.2 billion
Fed auctions $75B to banks/credit stresses
UBS reports $11.5 billion loss
News Briefs---
You May have Missed---
"Gimme that Wine"
Calendar Events
Snapple Real Facts
Today's Top Event in History
This Day in American History
Baseball Poems
SuDoku
Daily Puzzle
GasBuddy
Provence, France-Vacation
News on Line---Internet Newspapers
Indianapolis, Indiana
######## surrounding the article denotes it is a "press release"
------------------------------------------------------------------

Welcome Aboard/Mailing List
Leasing News welcomes its new readers.
Leasing News does not sell its mailing list or make it available. We also do not spam. You have to contact us to get on the mailing list. We are free, including no charges for our eight years of archives or other information available on our web site.
The great majority of our readers bookmark us in their browser or have a link on their desk top. The mailing list insures notification of when the edition is posted, plus from time to time we may have an "extra."
We also appreciation information "on" or "off the record."
Kit Menkin, editor
P.S. Please recommend us to a colleague.
--------------------------------------------------------------

Classified Ads---Asset Management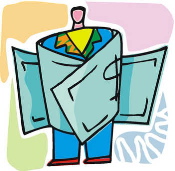 Massachusetts, MA
Started in credit and collections 30 years ago with a private agency. My skills are negotiating with Attorney's, Insurance Companies & Large & small companies.
cityofpa@earthlink.net | Resume
New York, NY
10+ years in equipment leasing/secured lending. Skilled in management & training, documentation, policy and procedure development & implementation, portfolio reporting. Strong work ethic.
Email: dln1031@nyc.rr.com
Seattle, WA
20 years combined experience in Asset Management and Collections. History of successfully maximizing the residual position through superior negotiation skills
and remarketing.
Email: gcsprings@comcast.net
United States
Multi- talented individual looking to relocate back to mainland. Over 20 years of experience in Asset Management, Venture Leasing, Operations and
Senior Management Positions.
RESUME | Email: dan@ggpglobal.com

For a full listing of all "job wanted" ads, please go to:
http://www.leasingnews.org/Classified/Jwanted/Jwanted.htm
Leasing Recruiters:
http://www.leasingnews.org/Recruits/index.htm
To place a free "job wanted" ad here, please go to:
http://www.leasingnews.org/Classified/Jwanted/Jwanted-post.htm
--------------------------------------------------------------

FTC – IFC Credit fire salvoes at each other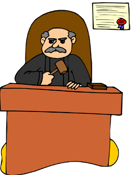 (Note: this is not Judge Cole. Leasing News is attempting
to obtain a photograph. His biography follows the story. Editor)
Monday's article about the pending FTC-IFC Credit, Morton Grove, Illinois
bench trial before Northern District Court of Magistrate Judge Jeffrey Cole should not have given readers the impression that it is "over. " It is not over, yet.
It appears the team of lawyers are like old fashion 1812 battle ships, giving all salvoes, some with aim, others just blasting way with letters and motions. IFC has more battle ships in the water and is firing more cannon, but it has not knocked out the FTC ship at this juncture.
The latest cannon firings were at the ruling in Dallas, Texas, where the Court of Appeals up-held the findings regarding SOS or Specialty Optical Systems, Inc., in its guilty case against IFC as well as "hold backs." Debra Devassy, Askounis & Darcy, submitted a letter to Judge Cole, announcing "...IFC will file a Motion for Rehearing on May 9, 2008 in the Texas Court of Appeals and ultimately appeal to the Texas Supreme Court based on the Specialty court's numerous historical factual" errors."
This is only one of the IFC Credit cases where there was a "hold back" and lease payments. Former IFC Credit small ticket president John Estok, CLP, at best never volunteered about the "hold backs," and in fact the cases sued for the whole amount, not including the "hold backs," some over 50%. Ironically, what was owed in the SOS case is $11,000 in lease payments (actual cash loss is much less than that.) This one case may go well over $100,000 in attorney expenses, with guesses that it is now well over $40,000 and climbing with each attempt. It is only one example at the court and attorney cost IFC Credit has gone to instead of settling the matter as the great majority of leasing companies have to date.
In the latest salvo, fired yesterday, FTC Lead Attorney Robert Schroeder, lead attorney for the Federal Trade Commission, seems to have used a lot of "shot," as it came not in a cannon ball, but shrapnel that seem to pierce the armor of the other ship. It argued the trial should proceed as IFC should have been aware:
" ---Widely varying rental agreement prices for the same equipment showed that rental agreement prices were based not on the equipment, but on the amount of services the consumer was getting;
----NorVergence Saving Analysis showed that 80% of consumer payments were attributed to the equipment rental agreements, while NorVergence Financial Statements showed that the cost of goods sold (equipment cost) was only 20% of NorVergence revenues; together these facts showed that the rental agreement prices were not based on the equipment, but on the amount of services the consumer was getting;
---Starting in February (and escalating thereafter), consumer complaints to IFC and first payment defaults demonstrated that consumers were shocked than anyone expected them to pay under the rental agreement if they were not receiving services; and
---IFC, as late as June 2004, when it knew NorVergence was collapsing, attempted to acquire even more rental agreements to collect on even though it was clear these consumers would receive no services.
"Given this knowledge, IFC's conduct in acquiring and collection on the rental agreements when no services are provided is an unfair practice under Section5 of the FTC Act, because it causes substantial consumer injury that is not reasonably avoidable by consumers and not outweighed
by benefits to consumers or competition."
The 24 page motion filed on May 6th in "Opposition to IFC motion to reconsider and supplemental motion to dismiss" next cannon blasts were strong, perhaps fired by the big guns of the battleship:
"The FTC is alleging and will prove that IFC knew, when it purchased
the rental agreements, that NorVergence was engaged in wrongdoing amounting to deceptive practices under the FTC and fraud in the inducement under state law..."
"Defendant's motion for reconsideration misstates fact and law, misquotes FTC council, and misreads the Court's holdings. A review of the record demonstrates that none of defendant's arguments merits serious consideration..."
"In its motion to reconsider, IFC implies that the FTC concedes there
was no wrongdoing by NorVergence or by IFC and therefore there were no FTC Act violations. As IFC well knows, nothing could be further from the truth. The record makes clear that the FTC alleges and will prove that both IFC and NorVergence were guilty of serious and harmful wrongdoing.
"IFC has seized on a statement of FTC counsel in the Trebels deposition that, regrettably, used the word "fraud" in an imprecise sense while trying to convey a narrow point. In fact, FTC counsel's intention was to communicate to IFC's counsel and its president that the FTC's case is not dependent on proving that IFC knew NorVergence intended to take money from consumers and not provide services. IFC uses FTC counsel's language to claim, to this Court and elsewhere, that the FTC has stipulated that 'IFC did not know of any fraud by NorVergence when it purchased the Equipment Rental Agreements. This is not so. The FTC is alleging and will prove that IFC knew, when it purchased the rental agreements, that NorVergence was engaged in wrongdoing amounting to deceptive practices under the FTC Act and fraud in the inducement under state law....
"While the Court indicated at the pretrial conference an anticipation that the FTC would prove IFC knew NorVergence was a Ponzi scheme, the Court's denial of IFC's motion to dismiss did not turn on any misapprehension of the FTC's allegations. NorVergence may very well have been a ponzi scheme (and IFC has offered no evidence that it was not) and there will be evidence in the record from which the Court can conclude that it was. But the FTC's case is not dependent on proving the existence of a Ponzi scheme or on proving that the IFC knew NorVergence was a Ponzi scheme. IFC's knowledge that NorVergence procured the rental agreements through deception is sufficient to make out a violation of Section 5. The Court can only rule on the extent of the deception and the depth of IFC's knowledge on a full factual record."
May 6 filing (2.66 mb download)
http://leasingnews.org/PDF/FTC_Opp_to_IFC.pdf
* Jeffrey N. Cole, as U.S. Magistrate Judge, U.S. District Court for the Northern District of Illinois, appointed May 6.2005
(Also, editor of "Litigation Online"
http://www.abanet.org/litigation/journal/samples/LTM29no4online-cole.pdf
Biography:
http://leasingnews.org/PDF/Cole_bio.pdf
Appeal judge rules against IFC appeal in Texas
http://www.leasingnews.org/archives/April%202008/04-25-08.htm#ifc
--------------------------------------------------------------

New School: Leasing Partners, LLC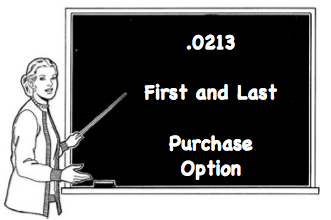 Formed by Ken Glasgow, President of Corporate Capital Leasing Group, Inc. and Sal Cozza, President of Flexlease Financial, have formed "Leasing Partners, LLC. Glasgow says they will train new brokers, "but will be distinctly difference from other schools. The emphasis
will be on 'Partners'."
"For $5900 we are offering a three day all expenses included (air, beach front hotel, meals) training session in Naples, Florida. It will be 'No BS' (boring statistics) training geared to enable the Broker to start making money the day they get home."\
"Due to the number of inexperienced people entering or wanting to enter the leasing industry, there have been a number of leasing schools being formed. As you have reported in the past, Corporate Capital Leasing Group, Inc. has had a successful Regional Manager program for over four years in which we have trained people to be Lease Brokers. Thanks to articles about us in Leasing News we have had requests to expand our program.
"We will eliminate the subjects that new Brokers don't have to know to get started but that they will learn as part of their ongoing training which continues after they return to their office."
"Graduates of our training will have access to our online Bulletin Board that has over 300 posts where Brokers can search for information they need. They get 500 leads a month for the first 6 months together with postcards and mailing labels. We provide a full service back room and through our Agency Agreement access to dozens of funding sources. We can also provide a web site for the Broker if needed including an online application.
"Most important, we offer a formula where the Broker can earn a total refund of their training fee. We will 'Partner' with the Brokers to make sure they are successful. This is a turnkey Broker startup package that includes basic training.
"July classes are forming and limited space is available. Contact Ken Glasgow for complete details and the Training Agenda. Ken@cclg.com 800-549-9570."
To view list of leasing schools/franchises:
http://www.leasingnews.org/Conscious-Top%20Stories/School-Franchisors.htm
--------------------------------------------------------------

Sales Make it Happen --- by Christopher Menkin
"Get off the telephone—Part II"
Peter Eaton is now with OFC Capital Corporation out of Roswell, Georgia. When he was located on the West Coast, we would have lunch from time to time; often Japanese. One of the stories I remember best that he told me was how he got started in sales. He was a banker, new in leasing sales, and an inquiry came in for a copier under $5,000. No one seemed to be interested, but Peter took the call, and also suggested he see the caller in person.
It was over a 45 minute drive, but came from the controller of a large corporation. He also met the CFO. They needed this copier from a dealer who also wanted a program of a price by page used, and they wanted a "plain" lease. Peter put it together. He also found out they were interested in another piece of equipment.
On the second call to sign the lease, as he wanted to do it in person, he also got the other piece of equipment lease, plus picked up the account as the leasing company who wanted to original do the other equipment was trying to do everything over the telephone.
To sum it up, Peter not only got a second lease, much larger, but in the first year wrote over a million dollars with this company. When the CFO moved to another company, he came to Peter, so from the $5,000 copier personal call, he picked up over $5 million worth of business, and a loyal customer, who he still may be servicing to this day.
One of the first things I learned was to deliver the vendor's check in person. It not only made a personal connection, but I then would walk around the area where the dealer was located, calling on his neighbors, telling them I just delivered a check to so and so.
I would do the same thing when I completed a lease, call on all the neighbors to tell them I completed a lease, what could I do for them? I would expand the walking area, often working it for several days.
My plan was to make calls until 11am, then follow-up until Noon, drive to the next area, work it until 5pm, taking breaks by going to a phone booth ( no cell phones in those days,) doing write-ups, telephone calls after the calls or early morning and often on Saturdays.
I specifically remember one time, taking off my jacket, and loosening my tie, as the heat broke a record in San Jose, over 100 degrees. It was really hot and I was working this industrial park, when I called on this machinist around 4pm, sitting behind his desk, wrapping some parts up that he must have just finished some prototype work. He asked me what I was doing calling on him when it was over 100 degrees. Was I nuts?
I told him I was working, just as he was working, looking for business. He laughed, and pulled out an unsigned contract from Westingthouse. He told me if I matched it, he would give me the business. It was 25% down, and a lower rate, but I convinced him to save the cash and do a "lease-purchase."
I had that account until he sold the business. And yes, I did the financing for the new guy and subsequently his leasing as he further developed the company. All because I wanted the customers business and was willing to make an extra effort to get it.
Sales Makes it Happen articles:
http://www.leasingnews.org/Legacy/index.html

--------------------------------------------------------------

--------------------------------------------------------------

Leasing Industry Help Wanted
Collector

Collector
Lake Success, NY
Full time, entry or jr. level collector, auto and/or equip collection exp. preferred. Resume: fax 718-392-5427
attn: Ed Kaye/Eric Coolbaugh
About the Company: Advantage Funding is the leader in automotive and equipment lease financing, Lake Success, NY.


Leasing Sales Representative


"A Top Producers Dream"
Outstanding Back Office Support
High Commissions – Up To 80%
Elite Training Program
Access to many Major Funding Sources with the ability to obtain approvals not available elsewhere
Click Here if you want to achieve more!


Leasing Sales Representative

Leasing Sales Representative
Long Island, NY
Hiring experienced or new to business sales reps. Transactions in all states / all industries. Send resume to: info@sterlingcap.net or fax 631-414-7571.
About the Company: Sterling Capital Leasing, LLC is a national small ticket/middle market leasing company

Special Assets Workout Officer

Special Assets Workout Officer,
San Francisco, CA
5+ years collection experience work-out commercial accts. equip. finance/leasing-
click here for more info
About the Company: Bank of the West and its subsidiaries are equal opportunity/affirmative
action employers.


--------------------------------------------------------------

US Equipment Finance Market Study Free

The Equipment Leasing & Finance Foundation commissioned the firm Global Insight, Inc. to define the universe of equipment finance to gain an understanding of our industry's true importance to the U.S. economy and to uncover opportunities in the larger marketplace.
From the study readers can get a picture of the industry, what is being leased as well as information that can help guide your company in the changing leasing and finance market place.
The study is now free, and also gives readers the opportunity to sign up for receiving information that is published by the Equipment Leasing & Finance Foundation.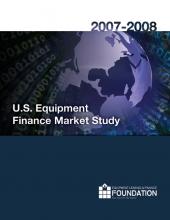 http://www.store.leasefoundation.org/product/market_study/
--------------------------------------------------------------

My adventure with Comcast Blast
by Kit Menkin

Comcast advertises an internet speed of 3 gig up and down. This means going to the web site and receiving information back from s at the speed of 3 gig (6000kb) or almost 115 times the speed of the 52k dial up.
You may learn from this mis-adventure of what to expect if you try Comcast. Unfortunately high speed AT&T DSL is not available in the area where we live as it is a small suburb.
In Saratoga, I never reached the 3 gig promised speed, as it was only .750 or four times less the promised speed, up and down, using the speed test from San Jose to Los Angeles. I had Comcast out twice. The first time they put in an attachment at the main connection and it went up to .850, but a few days later, back to the .750; so they came out and installed a new modem, saying it was that problem. It wasn't.
So when they came out with Blast that promised up to 16gigs, I jumped at it, especially for only $10 extra. On the telephone, they told me 16gig was not available in my area, but I could go up to 8gig.
It did improve with 1300 up and 2.2kb down. The up was almost the speed of a T1 line (1.5kb) and the download was faster. It wasn't 8 gig, as the promised.
Comcast came out a third time and the technician told me it was the older wires in the city that one day would be replaced with fiber optics. He said a new computer with a faster cpu would make a difference.
I spoke to several network IT experts, one service that handled the top in Silicon Valley. He told me not to waste my money on a faster computer as a $500 computer would suffice. The speed of the internet has nothing to do with the CPU, hard drive, etc., he told me. He suggested a better modem, particularly since I was having trouble with the one supplied by Comcast (Scientific Atlanta, made by Cisco,) might make a difference. He told me the service providers all lie about the speeds you will get as it depended on the time of the day, how many were on the World Wide Web itself, and how many were going through the service providers "pipe," too.
I called up Comcast where a tech told me the speed of the computer would make a difference, and he had customers who had switched form the Comcast modem to purchasing their own. It was a very easy process I could do. I was spending $3.00 a month to rent the Comcast modem, which to me was a matter of convenience as they installed it and got it working.
I did research on line and purchased a Motorola Surfboard modem Model SB5101 for around $50, free shipping and no sales tax. I had read on the customer review it sometimes took Comcast a half hour to do the set-up, was the only complaint.
When I installed the modem, easy, I got the Comcast tech on line right away, and we went through the motions, and were ready to go, but he found out I had not returned the Comcast modem so he could not hook me up, even if I promised to return the modem or continued to make the monthly rental payments.
After driving to the closed Comcast office, I learned they control how many connections are to a house by limiting the number of modems. Only one modem to a connection. I thought how silly, as all I needed to do was hook up a wireless router, and I could have a wireless computer connection in each room...
Back to connecting with the Motorola modem: it did take over a half hour. It seems to make the connection, the technician has to wait in line to "register" the modem and we both talked for at least twenty minutes as we discussed computer speeds ( Ironically, he had the same problem as I did where he lives. Perhaps it was jive, but I believed him.)
The new modem works great. The new computer was built by Bluebone PC in San Jose, who's owner said I had the 'top gamer" computer he has built to date (it was a compliment, as I have no games on the computer and the top speed computers are what gamers demand.)
After testing at several times of the day and comparing the tests with the test of the previous computer and modem at the same time of day--- with the new, top modem, and the new, top computer:----- I am at the same speed as my old modem and old computer.. No differences. It varies from 1222kb to 1415kp up to 2668kb to 2774kb down.
The price is a lot cheaper than a T1 line, but it is not the 8gig that I am paying for.
Don't Laugh: Find out your speed:
http://www.dslreports.com/stest
--------------------------------------------------------------

****Announcement***************************************
Steve Sommer to speak at OVLA Convention May 8th
COLUMBUS – An attorney experienced in protecting business and consumer rights impacting both vehicle dealers and customers under both the Patriot Act and Gramm-Leach-Bliley Act – will be a featured speaker at The 52nd OVLA Convention to be held Thursday, May 8, according to an announcement by the president of the hosting Ohio Vehicle Leasing Association.
Steve Sommer, OCLC, of Caldwell Leasing, Columbus, said former Assistant Ohio Attorney General Shaun K. Petersen would speak on those aspects of the Patriot Act impacting all dealerships leasing, new, and used – including the so called "red flag" provision (ID fraud) set to be effective this fall.
Petersen is now a partner in the law firm of Mac Murray, Cook, Petersen & Shuster LLP in the Columbus and concentrates on assisting business comply with consumer protection regulations in the automobile, telemarketing, consumer mortgage lending, and home improvement industries. He also assists firms with related privacy matters.
Petersen is a graduate of the Capital University Law School in Columbus.
The Nation's Oldest, Largest State Vehicle Leasing Association
More information available at 1.800.369.5633 or ovla@uautolease.com
The fall leasing conference will be held at the Ramada Plaza, 4900 Sinclair Rd., Columbus (I-71 & Morse Rd Interchange).
Dick Lightner
Executive Vice President
The Ohio Vehicle Leasing Association
1.800.369.5633 ovla@uautolease.com
5959 Dartshire Blvd., Dublin Ohio 43016
***** Announcement **************************************
--------------------------------------------------------------

Fred St. Laurent, Man of Contacts
1. The biggest issue facing our business is similar to the issues facing many other businesses:
The Baby Boomers are retiring and if this encroaching "war for talent" is ignored the results will be cataclysmic. As it is 80% of any workforce just show up for work, while the other 20% can handle everything. This ratio will change. Also the projections are that there will be many more jobs than people to do the work. This is an international issue by the way. Companies need to learn to hang on to their best employees and to recruit the top people from their competition.
2. The advice I'd give a young person entering our business today is:
Focus on having a strong work ethic and be honest in all you do. Someone who works hard; who can be trusted and does the best at everything they are given to do is priceless.
3. To what do you attribute your success?
Listening and long term relationships have been two skills that I feel enable me to be successful: I also truly believe that if I can get out of God's way and let Him do what He wants through me, I am bound to succeed His way and that is the only way I want to succeed. I was told a long time ago that being a success is simply pursuing God.
4. The one thing I want to do before I die?
(I loved Bob Teichman's answer to this! as he wanted to lose 50 pounds). I married at 30 and I want to play with my great-great grandkids before I go home.
January 22, 2003 Fred St. Laurent joined the Leasing News Advisory Board.
He has written articles, covered association conferences, and as important, lets us know "hard news" that he runs into during the course of his day. Many of his clients know he is on the advisory board, and ask him to send us "news" without their attribution. It is the readers, and people like Fred who gives us the "inside" stories of what is really going on, and what is happening in the equipment leasing industry. To say the very least, Fred has a lot of contacts. He is very well known in the recruiting field.
You may not know it, but Fred was a lease salesman and also a "free lance" equipment leasing broker. He has a special viewpoint, also brought from his deep spiritual religious feelings, his family going through 38 serious operations on his 10 year old son Isaac, and the entire family's attitude to wanting to help people. They are "givers."
Fred with his wife Nora,
a few years ago. Here
Hilary is the oldest 11
Luke is 8 and Isaac is 4
Today, Hilary 17, Luke 13, Isaac 10.
One of his best attributes, that has kept him going through all the tough times, is his great sense of humor. Most people do not know that Fred was a comedian in Florida while he attended Palm Beach Community College. He also worked professionally in the theater for years in Florida and in Film in Los Angeles.
Above is a picture of Fred captured from the movie "Naked Campus" shot in 1980. He even had a speaking role. He played an accountant. To help makes ends meet, he also worked as an electrician on the film. The film was about three young men who graduate college and are thrust from the sheltered university lifestyle into the unprotected world of business and hard knocks.
Fred St. Laurent pursued his early theatrical career, working at the Burt Reynolds' Dinner Theater in Port Salerno Florida as a Technical Director. He also was a I.A.T.S.E. Union Tech when Burt Reynolds opened the dinner theater in Jupiter, Florida. In fact, he met his wife Nora in Jupiter. She was on an all woman lighting crew, which he says was something to see!
"Once married I settled into being a husband and a dad. I supported our growing family by using my talents to sell and manage people. A friend of mine (Greg Sale) recruited me into MRI of Melbourne to support his Leasing desk and I have never looked back. I am blessed with a wonderful wife (Nora) and three awesome children; Hilary, Luke and Isaac. (If Nora ever leaves me I am going with her.)"
My family website: http://fredstlaurent.com IMDB (movie database) http://www.imdb.com/name/nm1381703/
Leasing News Advisory Board Member Biography
Fred St Laurent
CEO and President
SFBI Recruiters, Inc. DBA MRI Big Creek
Phone: 678.455.5700 ext 214
Fax: 678.623.8283
Email Fred@mribigcreek.com
"Impacting Companies one person at a time."
Website: http://www./mribigcreek.com
Member of Eastern Association of Equipment Lessors
Member of Equipment Leasing and Finance Association
Member of National Association of Equipment Leasing
Brokers (Chairman of the Membership Committee)
Member of United Association of Equipment Leasing.
Fred St Laurent has been recruiting in the Equipment Leasing industry for over fifteen years. His focus has shifted from direct recruiting to accepting engaged/ retained searches.
"The economy is such that many firms are laying off, and I get excited when I hear that a firm is not hiring. One client put it well when they said '80% of the workforce just shows up for work, the other 20% can do it all.'
My people have signs on their desks that read 'we do not make placements, we make re-placements' because we have a long term goal of getting to know the top 20% of the workforce in our industries." Fred Said.
"We also have been and will continue to be a source for companies who have issues with Succession Planning. With the baby boomers retiring and many senior managers being a part of this group, we have developed a track record of success in assisting small to medium size finance companies replace those employees with grace and confidentiality."
--------------------------------------------------------------

Leasing Industry Recruiters
These companies have experience in the finance and leasing industry
Please fax our request form back to 408.317-2066 or you
may e-mail to: kitmenkin@leasingnews.org .
Second Column: YCS - Year Company Started | YELB - Years in equipment Leasing Business
Name
City, State
Contact
Website
Leasing Association

YCS
YELB
(see above for meaning)

Nationwide

Search firm specializing in leasing industry. Services include retained and contingent search, strategic consultation, compensation analysis, sales & management training, & customizable consulting products.

MRI Big Creek
Fred St Laurent
CEO and President
Fred@MRIbigcreek.com
Phone: 678.455.5700 ext 214
Fax: 678.623.8283
EAEL,ELFA,NAELB,UAEL
www.MRIbigcreek.com

2001
(1993)

Nationwide

Experts in Top Grading and Succession Planning for Equipment Leasing.
80% of workers just show up; 20% do it all. We recruit the top 20%

Wingate Dunross Associates, Inc.
Hal T. Horowitz, SVP
Financial Placements
28632 Roadside Drive, Suite 203
Agoura Hills , CA 91301
Ph: 818-597-3200 ext. 212
Fax: 818-597-3201
Cell: 818-730-0645
Email: halh@wdsearch.com
www.wdsearch.com

1983

(2002)

Nationwide

Retained search firm seeking financial professionals for growth-oriented and challenging opportunities in commercial banking, equipment leasing, healthcare and power.

WDI provides in-depth knowledge of its clients' respective industries.
For a full listing of all "job wanted" ads, please go to:
http://www.leasingnews.org/Classified/Jwanted/Jwanted.htm
To place a free "job wanted" ad here, please go to:
http://www.leasingnews.org/Classified/Jwanted/Jwanted-post.htm
---------------------------------------------------------------
### Press Release ###########################

OSG Billing Services Wins Billing & OSS World 2008 Excellence Award for Customer Loyalty
ENGLEWOOD, NJ – – OSG Billing Services, a market leader in the invoice presentment and billing services industry, today announced that it has won the Billing & OSS World 2008 Excellence Award for "Best Customer Loyalty Solution". Previously, OSG Billing Services has won awards for "Best Bill" and "Operational Excellence".
Billing & OSS World has acknowledged OSG Billing Services in the best customer loyalty solution category for its work with Inland Cellular, a rural cellular communications company located in Lewistown, ID.
In order to comply with FCC regulations for E911, Inland Cellular was mandated to convert 95 percent of their current customers from outdated analog phones to new digital phones in six months. Together with OSG Billing Services, Inland Cellular devised a three-fold plan of action that helped them to exceed their goal. "OSG Billing Services was very organized and on top of the requirements we set forth," stated Denise Smith, director of marketing at Inland Cellular. "They definitely took the worry out of our hands and provided exceptional customer service throughout a total of five separate direct mailings."
"OSG Billing Services' achievements were judged by a panel of experts as exemplary among its peers. Billing & OSS World is pleased to acknowledge OSG Billing Services as an example of excellence in customer loyalty for the telecommunications industry," said Mike Saxby, publisher of Billing & OSS World Magazine.
Ron Whaley, vice president of sales and marketing for OSG Billing Services, accepted the award and expressed, "We are proud to be distinguished in this special category and would like to thank Billing & OSS World for recognizing invoice presentment as a critical component to business."
Billing & OSS World Magazine presented OSG Billing Services with the award at the Billing & OSS World Conference & Expo in Chicago on April 30, 2008. The awards are designed to recognize leaders in the development and deployment of billing and OSS technologies and solutions.
Billing & OSS World Magazine Since 1995, Billing & OSS World Magazine has been the primary source for coverage and analysis of the telecommunications billing and operations support services — from service creation, provisioning and customer management to fraud management, billing, revenue assurance and more. Published six times a year, Billing & OSS World provides in-depth analysis for executives and billing professionals at communications services provider organizations worldwide.
About OSG Billing Services
OSG Billing Services provides fast, accurate and dependable invoice presentment and distribution services. As a trusted partner, we advise customers on direct billing strategies to improve the overall quality of the invoice and increase customer satisfaction. With a proven-process for invoice design, set-up and production, we can get invoices into the consumers hands quickly and error-free. We guarantee it.
The services we offer include: invoice consultation and design, error-free print and mail, targeted marketing programs, an automated document factory, online invoice management and electronic bill presentment and payment. These capabilities have made OSG Billing Services an award-winning direct billing provider. Visit www.osgbilling.com or call 1-888 EASY BILL.
### Press Release ###########################
--------------------------------------------------------------

News Briefs----
Merger creates $4.6 billion ag lender
http://www.bizjournals.com/sacramento/stories/2008/05/05/story1.html?b=
1209960000%5E1629785
Northern Leasing Systems officers lose major case
http://biz.yahoo.com/ap/080506/ny_fraud_claim.html?.v=1
Fannie Mae sees sharper home-price declines, loses $2.2B
http://www.chicagotribune.com/business/sns-ap-earns-fannie-mae,0,2289377.story
Fed auctions $75 billion to banks to ease credit stresses
http://seattletimes.nwsource.com/html/businesstechnology/2004387769_a
pfedcreditcrisis.html
UBS reports $11.5 billion loss, will slice 5,500 jobs
http://www.usatoday.com/money/industries/banking/2008-05-06-ubs-loses-billions_N.htm
----------------------------------------------------------------


You May have Missed---
Comcast Cable TV getting more expensive
http://www1.pressdemocrat.com/article/20080506/NEWS/504720222/1036/BUSINESS01
----------------------------------------------------------------


"Gimme that Wine"
Wine's Pleasures: Are They All in Your Head? --Eric Asimov
http://www.nytimes.com/2008/05/07/dining/07pour.html?_r=1&ref=dining&oref=slogin
No.Calif.vineyards hit by unusual frost
http://www.insidebayarea.com/sanmateocountytimes/ci_9164971
Wine Prices by vintage
http://www.winezap.com
http://www.wine-searcher.com/
US/International Wine Events
http://www.localwineevents.com/
Winery Atlas
http://www.carterhouse.com/atlas
Leasing News Wine & Spirits Page
http://two.leasingnews.org/Recommendations/wnensprts.htm
The London International Vintners Exchange (Liv-ex) is an electronic exchange for fine wine.
http://www.liv-ex.com/
----------------------------------------------------------------

Calendar Events This Day
Caramel Popcorn Day
http://holidayinsights.com/moreholidays/April/caramelpopcornday.htm
El Salvador: Day of the Soldier
National Holiday. Anniversary of the founding of the country's armed forces in 1824
Germany: Hamburg Harbor Birthday
"Hafengeburtstag" celebrates establishment of Hamburg as a free city.
No Housework Day
http://holidayinsights.com/other/nohouseworkday.htm
National Florida Tomato Month
National Roast of Leg Day
http://southernfood.about.com/od/lambroasts/r/bl40116b.htm
National School Nurse Day
Established to foster a better understanding of the role of school nurses in the educational setting.
www.nasn.org
World Health Day
http://holidayinsights.com/moreholidays/April/worldhealthday.htm
Saint feast Days
http://www.catholic.org/saints/f_day/may.php
----------------------------------------------------------------

German chocolate cake did not originate in Germany. In 1852, Sam German developed a sweet baking bar for Baker's Chocolate Co. The product was named in honor of him -- Baker's German's Sweet Chocolate.
----------------------------------------------------------------

Today's Top Event in History
1945- Russian, American, British and French ranking officers crossed into a second-floor recreation room of a small red brick schoolhouse ( which served as General Eisenhower's headquarters ) at Reims, Germany. Representing Germany, Field Marshal Alfred Jodl signed an unconditional surrender of all German fighting forces. After a signing that took almost 40 minutes, Jodl was ushered into Eisenhower's presence. The American general asked the German if he fully understood what he had signed and informed Jodl that he would be held personally responsible for the any deviation from the terms of surrender, including the requirement that German commanders sign a formal surrender to the USSR at a time and place determined by that government.
http://www.nytimes.com/learning/general/onthisday/big/0507.html#article
[headlines]
----------------------------------------------------------------

This Day in American History
1700-The population of the colonies was sparsely scattered over the large area of the colonies with poor roads and communications. Below the Delaware River, an isolated farm was the usual settlement, save for Charleston, which had about 250 families. Philadelphia had approximately 700 houses, New York about 5,000 inhabitants, Newport less than 2000, and Boston, the largest city, 7000. There were approximately 275,000 inhabitants in the colonies.
1700—William Penn beings monthly meetings for Blacks advocating emancipation.
http://xroads.virginia.edu/~CAP/PENN/pnintro.html
http://www.2020site.org/penn/
1789-Celebrating the inauguration of George Washington, the first Presidential Inaugural Ball was held at New York, NY., the Assembly Rooms, on the east side of Broadway, a little way north of Wall Street. A medallion portrait of President George Washington in profile on a fan was presented as a souvenir to the ladies.
1818- Juliet Ann Opie Hopkins birthday - Although she actually did the job of supervising the Chimborazo Hospital during the Civil War, her husband got the title of hospital supervisor (and the money) because the Alabama legislature refused to recognize a women in any professional capacity. She actually went onto the battlefields to minister to the Confederate wounded and was wounded herself. She was buried with full military honors at Arlington National Cemetery.
http://www.arlingtoncemetery.com/jhopkins.htm
1840 - The Great Natchez, Mississippi Tornado, the most deadly and destructive in early United States history, left the city in ruins. 317 people were killed, most of them along the water front.
1864—Until May 20th, General Grant continued to hammer at General Lee's waning forces; known as the Spotsylvania campaign. After the Wilderness, Grant's and Meade's advance on Richmond by the left flank was stalled at Spotsylvania Court House on May 8. This two-week battle was a series of combats along the Spotsylvania front. The Union attack against the Bloody Angle at dawn, May 12-13, captured nearly a division of Lee's army and came near to cutting the Confederate army in half. Confederate counterattacks plugged the gap, and fighting continued unabated for nearly 20 hours in what may well have been the most ferociously sustained combat of the Civil War. On May 19, a Confederate attempt to turn the Union right flank at Harris Farm was beaten back with severe casualties. Union generals Sedgwick (VI Corps commander) and Rice were killed. Confederate generals Johnson and Steuart were captured, Daniel and Perrin mortally wounded. On May 21, Grant disengaged and continued his advance on Richmond. While considered inconclusive as there were no winners, Lee did not stop Grant's march toward Richmond and the overall plan to cut off supplies to troops from all ports. Grants 100,000 troops met Lee's 52,000 and the Northern politicians were not happy there was not a victory. The causality count for the Union Army was 18,000 and the Confederate: 12,000. With little money, no support from Europe, ports from Texas, Louisiana, Florida, and going up the coast being captured by the North, including Mississippi, what little supplies could not reach the dwindling number of soldiers. Almost 1/2 of Confederate soldiers were wounded, captured, killed, or died from disease. By war's end, over 2,000,000 volunteers had joined the Union army. Of the 425 Confederate generals, 146 were graduates of West Point. Almost 1/3 of US Army officers resigned to serve the Confederacy. In reality, the Southern army was ill-equipped, had limited supplies ( even shoes as many found dead at Gettysburg were shoeless), and was greatly outnumbered. In addition, many were not in favor of slavery controlled mostly by large plantation owners. The issue to secede was controversial in many Southern states.
1878-African-American Joseph R Winters patents the mobile fire escape to be placed on "fire engine trucks."
http://www.ncat.edu/~childres/fireescape.html
1892-birthday of Archibald MacLeish, American poet and Librarian of Congress (1939-44), born at Glencoe, IL. MacLeish, who was also a play writer, Pulitzer Prize winner, editor, lawyer, professor and farmer, died at Boston, MA, April 20, 1982.
http://memory.loc.gov/ammem/today/may07.html
1894- Pioneer country musician George Riley Puckett was born in Alpharetta, Georgia. Puckett was one of the most popular hillbilly singer- guitarists of the 1920's and '30s. He was the first hillbilly artist to yodel on record - he did so at his debut session in 1924. Puckett was a member of the Skillet Lickers, the best-known hillbilly band of the period.
http://www.vh1.com/artists/az/puckett_riley/bio.jhtml
1901-birthday of Gary Cooper, Frank James Cooper, Helena, MT. He changed his name to Gary at the start of his movie career. He is best known by baseball fans for his portrayal of Lou Gehrig in The Pride of the Yankees. Other films included Wings, The Virginian, The Plainsman, Beau Geste, Sergeant York ( for which he won this first Academy Award), High Noon ( winning his second Oscar for best actor ), the Court Marital of Billy Mitchell and Friendly Persuasion. He died May 13, 1961, at Hollywood, CA.
http://themave.com/Cooper/
1907-Bloody Tuesday in San Francisco. The Street Car-men were among the most militant of San Francisco workers as they struck in five of the six years from 1902 to 1907, leading to the violent gunfight that erupted on this day, with two deaths.
1915-Birtish passenger liner Lusitania on its return from New York to Liverpool, carrying nearly 2,000 passengers, was torpedoed by a German submarine off the coast of Ireland, sinking within minutes. 1,198 lives were lost. U.S. President Wilson sent note of protest to Berlin on May 13, but Germany, which had issued warnings in advance, pointing to Lusitanai's cargo of ammunition to Britain. US maintained "neutrality" for the time being.
http://memory.loc.gov/ammem/today/may07.html
1922- Darrin McGavin Birthday Darrin McGavin is perhaps best known in the movies for his role in "Man with the Golden Arm, " and for the first television series, "Mickey Spillane's Mike Hammer" but is perhaps remembered for his short lived series as a reporter named "Kolchak" on the "Night Stalker."
1922-birthday of pianist Roy Hall, Big Stone Gap, VA
1926-tenor saxophone Herbie Steward born, Los Angeles, CA.
1926-birthday of drummer Kansas City Red ( Arthur Stevenson), Drew, MS
1931-1931- 1950's pop vocalist Teresa Brewer was born in Toledo, Ohio. She was a radio star on the "Amateur Hour" at the age of five, and was only 19 when she had her first million-seller, "Music, Music, Music," in 1950. Her other million-selling hits in the pre-rock 'n' roll era included "Till I Waltz Again With You," "Ricochet" and "Let Me Go Lover
http://www.teresafans.org/
1927--Birthday of Ruth Prawer Jhabvala, German-born American author whose Heat and Dust (1975) won the Brooker award for fiction. She won academy awards for best adapted screenplay for her script of Room with a View and for Howard's End.
1933-birthday of John Constantine ( Johnny) Unitas, pro Football Hall of Fame quarterback, born Pittsburgh, PA.
1941 - Glenn Miller records, "Chattanooga Choo Choo" ( Bluebird). http://www.mamarocks.com/chattanooga_choo_choo.htm http://www.parabrisas.com/m_millerg1.html
1941-Paul Quinchette birthday
http://www.vh1.com/artists/az/quinichette_paul/bio.jhtml
1942--WAINWRIGHT, JONATHAN M. Medal of Honor
Rank and organization: General, Commanding U.S. Army Forces in the Philippines. Place and date: Philippine Islands, 12 March to 7 May 1942. Entered service at: Skaneateles, N.Y. Birth: Walla Walla, Wash. G.O. No.: 80, 19 September 1945. Citation: Distinguished himself by intrepid and determined leadership against greatly superior enemy forces. At the repeated risk of life above and beyond the call of duty in his position, he frequented the firing line of his troops where his presence provided the example and incentive that helped make the gallant efforts of these men possible. The final stand on beleaguered Corregidor, for which he was in an important measure personally responsible, commanded the admiration of the Nation's allies. It reflected the high morale of American arms in the face of overwhelming odds. His courage and resolution were a vitally needed inspiration to the then sorely pressed freedom-loving peoples of the world.
1943-birthday of Thelma Houston, Leland, MS
http://www.soulwalking.co.uk/Thelma%20Houston.html
1943-The Liberty Ship George Washington Carver launched.
http://ssbn656.20m.com/liberty_frighter_gwc.html
http://inventors.miningco.com/library/weekly/aa041897.htm
1945 - Baseball owner Branch Rickey announced the organization of the United States Negro Baseball League, consisting of six teams.
http://memory.loc.gov/ammem/jrhtml/branch.html
http://creativequotations.com/one/1492.htm
1945- Russian, American, British and French ranking officers crossed into a second-floor recreation room of a small red brick schoolhouse ( which served as General Eisenhower's headquarters ) at Reims, Germany. Representing Germany, Field Marshal Alfred Jodl signed an unconditional surrender of all German fighting forces. After a signing that took almost 40 minutes, Jodl was ushered into Eisenhower's presence. The American general asked the German if he fully understood what he had signed and informed Jodl that he would be held personally responsible for the any deviation from the terms of surrender, including the requirement that German commanders sign a formal surrender to the USSR at a time and place determined by that government.
http://www.nytimes.com/learning/general/onthisday/big/0507.html#article
1946-William H. Hastie is inaugurated as the first Black governor of the Virgin Island. http://www.tnstate.edu/library/digital/hastie.htm
1947-The first regularly scheduled television drama was "Kraft Television Theater, " telecast on the National Broadcasting Company's network form May 7, 1947 to October 1,1958, from 7:30pm to 8:30PM. The program ran for eleven years, during which time it present 650 plays that required 5,236 sets and the participation of 3,955 actors. The first drama was " Double Door," starring John Baragrey. The shows were live.. Among the playwrights getting their big breaks were: Rod Serling, Paddy Chayefsky and Tad Mosel. Some of the show's most notable plays included: " the Easy Mark" (1951) with Jack Lemmon," Double Ivory" (1953) with Lee Remick, " To Live in Peace(1953) with Anne Bancroft," "The Missing Years,"(1954) with Anthony Perkins and Mary Astor, " Alice in Wonderland" (1954) with Robin Morgan, Art Carney, Edgar Bergen and Charlie McCarthy," and " A Profile in Courage,"(1956) with our neighbor on Latimer Road in the Pacific Palisades James Whitmore. The last play was based on a book by Senator John F. Kennedy, who also appeared on the program to introduce the drama.
1951-one of television's earliest popular game shows "Strike It Rich" premiered. The downtrodden and the poverty-stricken showed up on this game show to tell their sob stories. Whoever received the most votes from the studio audience was declared the winner The losers were able to receive help form sympathetic viewers through a telephone "heart line." Warren Hull hosted the program. The show got in trouble with the New York City Welfare Department in 1954 when 55 of the show's hopeful contestants remained in New York and sent on welfare.
1950-Tim Russert born Buffalo, New York ( "Go Bills!!!)
1951- Janis Ian birthday, U.S. singer and songwriter won the 1975 Grammy when she sang so poignantly of her alienation "At Seventeen." Later she came out of the closet as a lesbian and the lyrics of the song were poignantly illuminated. She became a columnist for The Advocate magazine.
http://www.janisian.com/
http://www.nauticom.net/www/hyperguy/janis.html
http://www.siliconvalley.com/mld/siliconvalley/3914595.htm
1951 - Russia was admitted to participate in the 1952 Olympic Games by the International Olympic Committee.
1951-Birthday of, Janis Ian, U.S. singer and songwriter, who won the 1975 Grammy when she sang so poignantly of her alienation "At Seventeen." Later she came out of the closet as a lesbian and the lyrics of the song were poignantly illuminated. She became a columnist for The Advocate magazine.
1954- Vietnam's victory over France at Dien Bien Phu ended the Indochina War. This battle is considered one of the greatest victories won by a former colony over a colonial power. It is said that General Eisenhower was the first president to authorize U.S. military action following Dien Bien Phu's
fall from power.
1958 - Pianist Van Cliburn signed an artist's contract with RCA Victor Records.
1959---Top Hits
Come Softly to Me - The Fleetwoods
The Happy Organ - Dave 'Baby' Cortez
Sorry (I Ran All the Way Home) - The Impalas
White Lightning - George Jones
1959 - 103 fans packed the LA Coliseum for an exhibition game between the Los Angeles Dodgers and the New York Yankees. Sandy Koufax pitched for the Dodgers. It was Roy Campanella Night. The star catcher for the Dodgers, paralyzed in an automobile accident, was honored for his contributions to the team for many years. A three time Most Valuable Player in the National League, Campanella was permanently paralyzed in an automobile accident in December, 1958. The evening's ceremonies preceded the game, won by the Yankees, 6-2.
1966 - The Mamas and The Papas made the climb to the top of the "Billboard" pop music chart with "Monday, Monday". For three weeks "Monday, Monday" stayed at the top of the pop music world. The tune was the second hit by the group -- just two months after their first, "California Dreamin'". These two songs would be the only number one hits for the group, though they made it to number two with "Dedicated to the One I Love".
http://www.angelfire.com/ma2/mamasandpapas/
1966- Simon and Garfunkel's "I Am a Rock" enters the Hot 100 -- the folk-pop duo's third chart entry. In its eleven weeks on the chart, it will peak at #3
1967—Top Hits
Somethin' Stupid - Nancy Sinatra & Frank Sinatra
The Happening - The Supremes
Sweet Soul Music - Arthur Conley
Need You - Sonny James
1969 -Another beautiful day in the park in San Francisco: Grateful Dead and the Airplane performed at the Polo Field in Golden Gate Park .
1970--KAYS, KENNETH MICHAEL Medal of Honor
Rank and organization: Private First Class, U.S. Army, Headquarters and Headquarters Company, 1st Battalion, 506th Infantry, 101st Airborne Division. place and date: Thua Thien province, Republic of Vietnam, 7 May 1970. Entered service at: Fairfield, Ill. Born: 22 September 1949, Mount Vernon, Ill. Citation: For conspicuous gallantry intrepidity in action at the risk of his life above and beyond the call of duty. Pfc. (then Pvt.) Kays distinguished himself while serving as a medical aidman with Company D, 1st Battalion, 101st Airborne Division near Fire Support Base Maureen. A heavily armed force of enemy sappers and infantrymen assaulted Company D's night defensive position, wounding and killing a number of its members. Disregarding the intense enemy fire and ground assault, Pfc. Kays began moving toward the perimeter to assist his fallen comrades. In doing so he became the target of concentrated enemy fire and explosive charges, 1 of which severed the lower portion of his left leg. After applying a tourniquet to his leg, Pfc. Kays moved to the fire-swept perimeter, administered medical aid to 1 of the wounded, and helped move him to an area of relative safety. Despite his severe wound and excruciating pain, Pfc. Kays returned to the perimeter in search of other wounded men. He treated another wounded comrade, and, using his own body as a shield against enemy bullets and fragments, moved him to safety. Although weakened from a great loss of blood, Pfc. Kays resumed his heroic lifesaving efforts by moving beyond the company's perimeter into enemy held territory to treat a wounded American lying there. Only after his fellow wounded soldiers had been treated and evacuated did Pfc. Kays allow his own wounds to be treated. These courageous acts by Pfc. Kays resulted in the saving of numerous lives and inspired others in his company to repel the enemy. Pfc. Kays' heroism at the risk of his life are in keeping with the highest traditions of the service and reflect great credit on him, his unit, and the U.S. Army.
1972- After trying and failing seven time since moving from Minneapolis in 1960, the Los Angeles Lakers won their first NBA championship, defeating the New York Knicks, 114-100., to win the series, four games to one. As the Minneapolis Lakers, the team had won five titles, the last one coming in 1954.
1975---Top Hits
He Don't Love You (Like I Love You) - Tony Orlando & Dawn
Before the Next Teardrop Falls - Freddy Fender
Chevy Van - Sammy Johns
Roll on Big Mama - Joe Stampley
1977- Steven Bishop's "On & On" is released.
1978 - No. 1 Billboard Pop Hit: "If I Can't Have You," Yvonne Elliman.
1982-A federal jury decided that the National Football League was in violation of antitrust laws when it attempted to prohibit the Oakland Raiders from moving to Los Angeles. The Raiders, an original team in the American Football League, played in Oakland from 1960 through 1981, and in Los Angeles form 1982 through 1994 after which they returned to Oakland. Owner Al Davis is still suing everyone, this time for broker promises made to get them to return. Rumor is he wants to go back to Los Angeles, and perhaps a Super Bowl win may be the key to see the Raiders stay or they leave.
1983---Top Hits
Beat It - Michael Jackson
Jeopardy - Greg Kihn Band
Let's Dance - David Bowie
Jose Cuervo - Shelly West
1985 - The Edmonton Oilers set a National Hockey League record for playoff wins (12). Edmonton won its second Stanley Cup with a 7-3 win over the Chicago Black Hawks.
1985 - No. 1 Billboard Pop Hit: "Crazy for You," Madonna.
1987 - Shelly Long made her last appearance as a regular on the popular "Cheers" TV show.
1987-Thirty-one cities in the western U.S. reported record high temperatures for the date. Highs of 93 degrees at Portland OR and San Jose CA were the warmest of record for so early in the season. The high of 92 degrees at Quillayute WA was a record for the month of May. The temperature at Sacramento CA hit 105 degrees, Fresno hit 103 and Bakersfield had a high reading of 101.
1987 - Top Hits
Anything For You-- Gloria Estefan & Miami Sound Machine
Shattered Dreams- Johnny Hates Jazz
Wishing Well- Terence Trent D'Arby
One More Try- George Michael
1988-Winning Colors, ridden by Gary Stevens, became the third filly and the first roan to win the Kentucky Derby. Forty Niner finished second, and Risen Star was third.
1989-A record setting May snowfall occurred At Buffalo, New York, Shattering Records Held For Over 80 Years. The 7.9 Inch Amount Was The Greatest For May 7th In Buffalo, the greatest for any day in may, the greatest snowfall in 24 hours, and the greatest amount of snow so late in the season.
1990 - No. 1 Billboard Pop Hit: "Nothing Compares 2 U," Sinead O'Connor. The million-selling single is the Irish rocker's only top 40 hit. It is written by Prince.
1991---Top Hits
Baby Baby - Amy Grant
Joyride - Roxette
I Like the Way (The Kissing Game) - Hi-Five
Rockin' Years - Dolly Parton with Ricky Van Shelton
1991 Darryl Strawberry returns to New York as a Dodger with mixed results. A crowd of 49,118 mostly booing fans watch him hit a two-run home run, and they cheer when he makes the last out of the game with the potential tying and winning runs on base in the 6-5 Met victory
1992-the 27th amendment to the Constitution was ratified, prohibiting Congress from giving itself midterm pay raises.
1994- 1,322 guitarists, led by Randy Bachman, gathered in Vancouver to play Bachman-Turner Overdrive's "Takin' Care of Business" for 68 minutes and 40 seconds. The outdoor strumathon set two world records - the greatest number of guitarists and the longest mass guitar jam session.
http://www.randybachman.com/index.php?choice=1
1998—Top Hits
Too Close- Next
My All- Mariah Carey
You re Still The One- Shania Twain
Everybody [Backstreet s Back]- Backstreet Boys
1999 -- In the biggest comeback in Jacobs Field history, the Indians score 18 runs in the final three innings to overcome a 9-1 deficit to beat the Devil Rays, 20-11. Tampa Bay's first baseman Fred McGriff sets a major league record by homering in his 34th park.
2002—Top Hits
Foolish- Ashanti
Murder Inc.-Def Jam 13
What's Luv?- Fat Joe Featuring Ashanti
I Need A Girl (Part One)- P. Diddy Featuring Usher & Loon
U Don't Have To Call- Usher
2006-- As Barry Bonds takes up his position in left field, the Phillies fans in the stands behind him unfurl a section-long banner which leaves no doubt about their sentiments concerning the Giants' outfielder pursuit of the Babe. The message displayed briefly during first inning informs the unpopular superstar "Ruth did it on hot dogs & Beer - Aaron did it with class."
NBA Finals Champions This Date
1972-- Los Angeles Lakers
--------------------------------------------------------------

Baseball Poem
This May the Hall of Fame conducted its first baseball haiku contest, and poets from all over the United States and Canada submitted hundreds of entries.
An all-star panel of Hall of Fame staffers judged the poems, and chose the six winners below, which will remain posted on our web site through Hall of Fame Weekend.
Haiku is an ancient Japanese verse form which requires a poem to be three lines long. The first and third lines of the poem should contain five syllables, and the middle line should contain seven syllables. Good haiku poems usually incorporate a reference to nature, particularly to the season of the year. This makes haiku a perfect form of poetry for expressing thoughts of baseball, since baseball is so intimately connected to the seasons.
The six winners will each receive a copy of Line Drives: 100 Contemporary Baseball Poems, a new anthology published by Southern Illinois University press in 2002, and co-edited by the Hall of Fame's own research director, Tim Wiles.
Smallest Red Sox fans
With shirts too wide for shoulders,
named "ARCIAPARR."
--Kurt Blumenau, Emmaus, PA
The field is empty
The baseball game has ended
No more cheering crowds
--Mary Catherine Harmon, Milford, NY
Ball falls harmlessly
Dark October night cool, crisp
Last man coming home
--Patrick Lethert, Woodbury, MN
Bonds swings the maple,
Pac bell is aroar, the long
winter is no more.
--Perry Dugger, Madisonville, KY
My fifty-third spring;
Once again I carefully
Oil up the old mitt.
--Larry Bole, New York, NY
Pitchers and catchers
Report in February
Spring training begins
--James Bernhardt, (Submitted without place information)
--------------------------------------------------------------

SuDoku
The object is to insert the numbers in the boxes to satisfy only one condition: each row, column and 3x3 box must contain the digits 1 through 9 exactly once. What could be simpler?
http://leasingnews.org/Soduku/soduko-main.htm
--------------------------------------------------------------

Daily Puzzle
How to play:
http://www.setgame.com/set/puzzle_frame.htm
Refresh for current date:
http://www.setgame.com/set/puzzle_frame.htm
--------------------------------------------------------------


http://www.gasbuddy.com/
http://www.gasbuddy.com/GB_Map_Gas_Prices.aspx
http://www.gasbuddy.com/GB_Mobile_Instructions.aspx
--------------------------------------------------------------

Provence, France-Vacation
http://le-monastier.site.voila.fr/
--------------------------------------------------------------

News on Line---Internet Newspapers
Indianapolis, Indiana
http://www.indystar.com/apps/pbcs.dll/frontpage
--------------------------------