Friday, May 16, 2008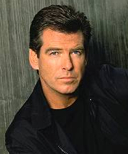 Piece Brosan, actor, born 1953 County Meath, Ireland. Perhaps
best known for "Remington Steele" and James Bond films.
Headlines---
Archives, May 16, 2006---Pawnee Stock Closing
Price: $9.69, Volume: 20,800
Leasing Industry Recruiters
Chesswood Income Fund posts $215,000 loss
Bankers Healthcare cuts off all brokers
Classified Ads---Help Wanted
Emergency Changes to the NVLA Conference Resort
A-B-C-D Credits
Housing Concern still with us--by C. Menkin
New NAELB Board of Directors
Winners 2008 Operations & Technology Awards
LTI Announces New $35 Million Program
Tom Ellis US Bank Senior VP/Nat. Sales Mgr
Penny Healey & Greg Wood/Group Fin. Services
Fabian to plead guilty to mail & tax fraud
Tech businesses expand financing
Direct Loans to Banks Climb to Record Level
Fed says: Banks need to keep more money on hand
Banks must get better at foreseeing risk
Is AIG the Citigroup of insurance?
Texas' small-business owners fight new tax
News Briefs---
You May have Missed---The new Mercedes
Sports Briefs---
"Gimme that Wine"
Calendar Events
Snapple Real Facts
Today's Top Event in History
This Day in American History
Baseball Poem
SuDoku
Daily Puzzle
GasBuddy
Provence, France-Vacation
News on Line---Internet Newspapers
Phoenix, Arizona
Next Week: Startling statistics: employment in the leasing
industry is considerably down. Looks like things are going
to get worse!!!
######## surrounding the article denotes it is a "press release"
------------------------------------------------------------------

Archives, May 16, 2006---Pawnee Stock Closing
Price: $9.69, Volume: 20,800
Toronto Stock Exchange Listing, latest information:
www.tsx.com Symbol: CHW.UN
http://www.leasingnews.org/archives/May%202006/05-16-06.htm#pawnee
Follows May 12, 2006 story:
Pawnee Raises $57,781,930 (Canadian)
http://www.leasingnews.org/archives/May%202006/05-12-06.htm#pawnee
--------------------------------------------------------------

Leasing Industry Recruiters
These companies have experience in the finance and leasing industry
Please fax our request form back to 408.317-2066 or you
may e-mail to: kitmenkin@leasingnews.org .
Second Column: YCS - Year Company Started | YELB - Years in equipment Leasing Business
Name
City, State
Contact
Website
Leasing Association

YCS
YELB
(see above for meaning)

Nationwide

Search firm specializing in leasing industry. Services include retained and contingent search, strategic consultation, compensation analysis, sales & management training, & customizable consulting products.

MRI Big Creek
Fred St Laurent
CEO and President
Fred@MRIbigcreek.com
Phone: 678.455.5700 ext 214
Fax: 678.623.8283
EAEL,ELFA,NAELB,UAEL
www.MRIbigcreek.com

2001
(1993)

Nationwide

Experts in Top Grading and Succession Planning for Equipment Leasing.
80% of workers just show up; 20% do it all. We recruit the top 20%

Wingate Dunross Associates, Inc.
Hal T. Horowitz, SVP
Financial Placements
28632 Roadside Drive, Suite 203
Agoura Hills , CA 91301
Ph: 818-597-3200 ext. 212
Fax: 818-597-3201
Cell: 818-730-0645
Email: halh@wdsearch.com
www.wdsearch.com

1983

(2002)

Nationwide

Retained search firm seeking financial professionals for growth-oriented and challenging opportunities in commercial banking, equipment leasing, healthcare and power.

WDI provides in-depth knowledge of its clients' respective industries.
Listings are free. Send the information and we will post it.
For a full listing of all "job wanted" ads, please go to:
http://www.leasingnews.org/Classified/Jwanted/Jwanted.htm
To place a free "job wanted" ad here, please go to:
http://www.leasingnews.org/Classified/Jwanted/Jwanted-post.htm
--------------------------------------------------------------

Chesswood Income Fund posts $215,000 loss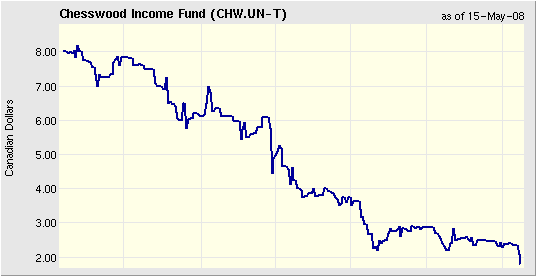 Thursday close, $1.80 (Toronto Stock Exchange)
(Please see Archive story for relevance. editor)
In the first quarter, Chesswood Income Fund, Toronto, Canada posts a $215,000 loss, noting it regards the calculation from Pawnee Leasing Corporation, a US corporation
(press release follows).
In the meantime, there are questions regarding the licensing of Pawnee Leasing in several states as a separate entity, or part of Chesswood, or assigning payments to an "foreign" entity not licensed in several states for financing and/or leasing activity; whether Chesswood Income Fund should also be licensed as per several state statutes, including California Finance Lender's Law,
may be on the agenda soon.
Leasing News has learned that Pawnee Leasing Corporation, licensed in California, appears to be conducting business with non-licensed entities, in violation of the California Lender's License and other statutes.
Leasing News made several attempts to reach Barry Shafran, Chesswood Income Fund,
for a comment.
### Press Release #######
Chesswood Income Fund
Announces Results for Q1 2008
TORONTO– Chesswood Income Fund (the "Fund") (TSX:CHW.UN) announced today its results for the first quarter of 2008, ended March 31, 2008.
The Fund's results reflect the continued elevation of charge-offs and increases in its allowance for bad debts, in its U.S. portfolio.
"Our first quarter results were impacted by continued market and industry pressure," said Barry Shafran, CEO of the Fund. "We remained diligent in our underwriting in the quarter and therefore we continued to approve new lease applications at lower levels than in the past. While we remained selective in our approvals, we enjoyed an increase in the level of new lease applications we received from our broker relationships, compared to the same period last year."
The Fund's methodology for calculating distributable cash, which is based on the earnings of its subsidiaries that can be distributed up to the Fund, is subject to the terms of credit facilities which permit distributions based on net income determined in accordance with GAAP. In the first quarter, Pawnee's increased allowance for bad debts, a non-cash item, resulted in Pawnee's cash flows being significantly higher than the amounts it could distribute to the Fund. While the Fund paid distributions in the quarter that exceeded its distributable cash, $2.5 million of lease financing was repaid during the quarter - a testament to Pawnee's strong business model.
Chesswood's trustees and directors will continue to review the Fund's cash flow and cash position, to determine appropriate changes, if any, to the distribution policy going forward. Given the fluctuations in monthly earnings at Pawnee due to market volatility, it is difficult to project charge-off levels and the resultant cash flow. Chesswood's distributable cash may or may not attain the levels necessary to generate this current level of distribution.
Financial Highlights for the Fund
(in CDN $000's, except Per Unit Amounts)
For The Three Months
Ended March 31
2008 2007
Revenues $22,907 $21,082
Adjusted EBITDA $451 $3,166
Distributable Cash $688 $2,458
Distributions(1) $1,207 $2,448
Distributions Per Unit Per Month $0.057 $0.0958
Net Income before Non-controlling Interest and $212 $2,615
unrealized foreign exchange and swap gains/losses
Net Income (Loss) ($215) $1,580
(1) – Substantially all of these distributions were made on the 7,040,558 outstanding Fund units. As a result of subordination agreed upon at the time of the Fund's acquisition of Pawnee, no
distributions were made on the Class B shares of Chesswood US Acquisition Co Ltd.
Non GAAP Measures
References to Adjusted EBITDA and Distributable Cash are not recognized measures under Canadian GAAP and do not have standard meanings under Canadian GAAP. Accordingly, these measures may not be comparable to similar measures presented by other issuers.
Please refer to Chesswood's Management Discussion and Analysis for the three-months ended March 31, 2008 for additional information concerning these measures and a reconciliation of these measures to the Fund's consolidated net income for the period.
About Chesswood Income Fund
The Fund is a financial services trust with operating businesses in both Canada and the U.S.
### Press Release ###########
Lease/Loan State License Requirements (this is presently being up-dated)
http://www.leasingnews.org/archives/March%202008/03-19-08.htm#req

"B" Credits is how Chesswood sees Pawnee Leasing
http://www.leasingnews.org/archives/May%202008/05-05-08.htm#pawnee
--------------------------------------------------------------

Bankers Healthcare cuts off all brokers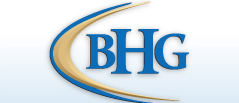 "I would like to start off by saying BHG and myself greatly appreciate all the business you have sent our way and the very best going forward. Unfortunately, BHG will no longer be working with the broker community. Broker business represents a very small part of BHG's origination and at this time the cost associated with the department does not justify the level of return.

"BHG will honor all outstanding approvals (30) days from the original approval date and respond to all outstanding applications currently in credit throughout the month of May, however no new credits will be accepted. Should you choose to withdraw any credits currently in the system prior to the end of May, please send me a formal request of withdraw via e-mail.

"BHG wishes you the very best along with great success in future endeavors. Should you have any questions concerning outstanding items related to credits, approvals or transactions currently in funding, please don't hesitate to e-mail me at: Melissa@bhg-inc.com"
Melissa S. Whelan
VP of Finance
Bankers Healthcare Group, Inc
O: 866-588-7910
D: 315-671-4108
F: 315-295-2507
--------------------------------------------------------------

Leasing Industry Help Wanted
Collector

Collector
Lake Success, NY
--Referral Fee Available---
Full Time, entry or jr. level collector, auto and/or equip. collection exp. preferred. ekaye@advantagefunding.us or call Ed Kaye or Eric Coolbaugh: 866.392.1300
516-280-1786 Direct Dial
718-392-5427 FAX resume
Lake Success is the western most village in Nassau County, conveniently located by car from the Long Island Expressway and Grand Central Parkway.

Leasing Sales Representative


"A Top Producers Dream"
Outstanding Back Office Support
High Commissions – Up To 80%
Elite Training Program
Access to many Major Funding Sources with the ability to obtain approvals not available elsewhere
Click Here if you want to achieve more!



Leasing Sales Representative
Long Island, NY
Hiring experienced or new to business sales reps. Transactions in all states / all industries. Send resume to: info@sterlingcap.net or fax 631-414-7571.
About the Company: Sterling Capital Leasing, LLC is a national small ticket/middle market leasing company

--------------------------------------------------------------

****Announcement***********************************
Emergency Changes to the NVLA Conference Resort

With the NVLA 40th Anniversary Conference June 11-14, we've been working feverishly to put the finishing touches on our plans, but this year, Mother Nature threw us an unexpected curve ball.
In March, arid Arizona had an unprecedented rain storm, leaving the Camelback Inn, our conference site, with unexpected damage. With a history of memorable NVLA conferences at the Camelback, and with rooms booked by many of our attendees, we were left with some tough decisions.
After speaking with our contacts at the Camelback Inn, a site visit by board members last week, and considerable deliberations, the NVLA Executive Board unanimously voted to move the NVLA conference to a different resort. Simply put, the Camelback Inn has significant construction work currently underway as a direct result of this damage, and we cannot subject our attendees to a resort in disarray.
The choice for new conference location was chosen with great care — keeping in mind that networking, appropriate seminar and exhibit space, and of course having an outstanding experience are of utmost importance to our members.
We are excited to announce that the new location for the 40th Anniversary NVLA Conference, Exposition & Auto Show is at the JW Marriott Desert Ridge Resort & Spa.
What do I need to do if I…
Already booked my room? Absolutely nothing — your rooms will be rebooked for you.
Have not yet made reservations?
The cut-off date is Monday, June 2 for the room block rates.
Call hotel reservations at (480) 293-5000, and mention our group NVLA.
Have a companion/spouse signed up for activities? We have worked with the hotel so that their agenda will remain the same We are confident you will be pleased with our choice. Desert Ridge's grounds are palatial — two gorgeous golf courses, four different pools, a lazy river, spa, and five different restaurants are all onsite. You will find that the conference rooms are comparable to the Camelback's — so your time indoors will be satisfying as well. Additionally, the resort is only 14 miles away from the Camelback, which means that your travel plans will not have to change. If you would like to check out the accommodations for yourself,
please go to www.jwdesertridgeresort.com.
If you have any questions or concerns, we are more than happy to speak with you about them. Feel free to reach us at (800) 225-NVLA.
****Announcement***************************************
--------------------------------------------------------------

A-B-C-D Credits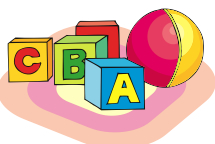 In the finance and leasing vernacular, credits are generally lumped into four basic categories. Bond and other markets have a more definitive categories going from AAA to AA to A and so on as do other rating agencies, such as Dun & Bradstreet who ad a letter for net worth and then paydex to where the monthly payments fall, such as BB2. Companies are also unrated.
In giving categories to sales personnel and brokers, many companies have tiers of credits.
Leasing News has asked Mr. Terry Winders, CLP, author of Leasing #102 for a more learned opinion.
Where does equipment leasing fall, mostly with the "B" and "C" credits with the subprime lease credits, often called non-traditional in the "D" credit category. Story credits may be "B" and "C" credits, meaning for the larger dollar request, an understanding of their financial picture and credit needs explanation.
An "A" to me are mostly Fortune 50 companies; mostly a publically held strong "A" Take discounts, prompt pay. Usually not in the small ticket arena, unless signed by a local manager or branch
office; non-officer.

"B" is the next tier, more than ten years in business with a CFO and controller, mostly "corporate only" who demand the best credit and will compare rates. They have good cash in the bank. A "B" credit will want 8% on a $20,000 lease and no personal guarantees; and they will get it from Bank of the West, DeLagen, First Federal, GE, and a host of other companies. No payments over 30 days, or if any, very few, and small.

"C" are primarily sole proprietors, small companies, under 10 employees. A 50 employee company that was a "B" with slow credit becomes a "C." "C's" are privately held companies and the principals guarantee the lease. A "C" credit will want 10% to 11% and many settle for 12% for convenience. Most of the small ticket leases are with "C" credits. A "C" is 700 and more, never a 650. Marlin, First Federal, will look hard at a "C," but do them with personal guarantees, etc, as they prefer a "B." They will never do a "D"
"D's" are companies with slow pay, 60 days, require personal guarantees, and have less than 600 Beacon. "A" and "B" never require a personal guarantee.
A "D" credit will take first and last two with "fair market value at 32% because he can't get the lease anywhere else. Most likely they will not even know what they are signing, but are glad to get the equipment. Perhaps equipment is in question, or a new business may fall into this category.
Start-Ups are start-ups, credit and ability to stay in business, make the lease payments an educated guess.
Venture Capital leases are very well-defined, generally require founders stock as part of the transaction.
If readers have a different opinion, Leasing News would like to hear from you.
Please write: kitmenkin@leasingnews.org
--------------------------------------------------------------

Housing Concern still with us
by Christopher Menkin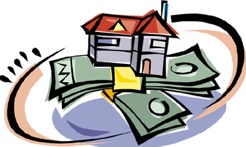 The Department of Commerce is scheduled to release the April housing starts data this morning. Coupled with the foreclosure rate, the mortgage crisis is not over by any means.
The head of Fannie Mae as well as the Federal Reserve current chairman state the home foreclosures have not hit bottom. Some economists are now saying talk of a recession is not accurate, and at the same time, deny inflation, such as the rising cost of bread, milk, all types of food, and the worst, oil and how it contributes to the rising cost of not just gasoline, but all transportation costs.
US foreclosure filings climbed 65 percent and bank seizures more than doubled in April from a year earlier. More than 243,300 properties were in some stage of foreclosure, the highest monthly total, according to RealtyTrac.
According to Default Research, Southern California foreclosures increases, setting a new mark in Los Angeles Count with over 11,000.
"In Riverside County, approximately 7.75 percent of households are entering some stage of foreclosure and that is the highest foreclosure percentage in the extensive Default Research coverage area," said Serdar Bankaci, founder of Default Research. "For years, the Inland Empire was a region with high growth, and now people who couldn't afford the homes they bought are being pushed out. The area saw a 12 month decline in median home value near 28 percent."
Homeowners in L.A. County have to face the same hard truths as the residents in the Inland Empire. According to Default Research, Los Angeles County set a new mark with 11,666 foreclosure documents recorded in the last month. This number is up 230 percent from the same time last year.
"About 2.3 percent of L.A. households are facing foreclosure," said Bankaci, who provides the fastest and freshest foreclosure lists in Southern California. "Unfortunately families all over the region who watched their home appreciate for years are now seeing that the real estate pendulum does swing both ways."
For more detailed California foreclosure statistics listed by county, please visit
http://www.market.defaultrsearch.com.
Northern California is not any better where foreclosures increased 300 percent in April, with the state capital, Sacramento, the hardest hit.
"The market indicators show no signs of short term recovery," said Serdar Bankaci, founder of Default Research. "Median home values are continuing to decline while inventories continue to rise."
Bankaci continued, "To put things in perspective, in Sacramento County home prices dropped by nearly 25 percent in the last 12 months. That means a home worth $350,000 a year ago is now only worth $262,000 and many of these homes had 100 percent or near 100 percent loans. The result of this is a growing number of homeowners upside down in California with mortgages bigger then the cost of their home."

Santa Clara Foreclosures – Hardest hit cities San Jose (1250), Gilroy (136), Milpitas (73), Santa Clara (68), and Sunnyvale (57)
Alameda Foreclosures - Hardest hit cities Oakland (487), Hayward (304), San Leandro (139), Fremont (119) and Livermore (113)
Sacramento Foreclosures – Hardest hit cities Sacramento (2138), Elk Grove (524), Citrus Heights (188), Antelope (151) and Rancho Cordova (118)
More information about Default Research can be found at its Web site: www.defaultresearch.com. For more detailed California foreclosure statistics listed by county, please visit
http://www.market.defaultrsearch.com.
--------------------------------------------------------------

New NAELB Board of Directors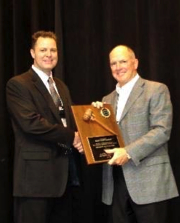 Out-going National Association of Leasing Brokers (NAELB) President Brian Montgomery
(left) with current President Jack Harvey (right)
(Photo: Courtesy NAELB.org)
For the list along with photographs of the new board, please go here:
http://www.naelb.org/displayboard.cfm
---------------------------------------------------------------
### Press Release ###########################

Equipment Leasing and Finance Association Announces Winners of
2008 Operations & Technology Excellence Awards
Orion First Financial, LLC and Trinity Rail Group, LLC to Receive Top Honors at ELFA Operations & Technology Conference and Exhibition May 21-23
Washington, DC— The Equipment Leasing and Finance Association's (ELFA) 2008 Operations & Technology Excellence (O&TE) Award will go to projects submitted by Orion First Financial, LLC and Trinity Industries Leasing Company.
Three Honorable Mentions will also be awarded to Madison Capital, PHH Arval and SunBridge Capital Inc. The awards presentation will take place during ELFA's Operations & Technology Conference and Exhibition May 21-23 at the Westin Michigan Avenue, Chicago, IL.
The winners were selected by the O&TE Award subcommittee from among nine project entries. Each is a strong representation of value created within the respective organization, and an excellent example of best practices used in bringing solutions to the equipment leasing and finance industry.
The O&TE Award Program identifies and recognizes equipment leasing and finance companies that have demonstrated best practices in developing and implementing innovative uses of technology or creative business processes to improve operations, enhance customer interactions, enter new markets and build overall ROI. The program brings the backroom to the foreground spotlighting the best in the industry as an example for others.
The O&TE Conference and Exhibition will bring together executive management; directors of operations and administration; department managers for credit, collections, information technology, documentation, accounting, remarketing and management; and systems support company representatives.
### Press Release ###########################

LTI Announces New $35 Million American Ingenuity Program

Wilton, CT, – Leasing Technologies International, Inc. ("LTI") announces its new $35 million American Ingenuity Program. The program will provide equipment financing to emerging growth companies and start-ups backed by venture capital investors. Designed to fund leases and equipment loans ranging from $250,000 to $2.5 million, the program will accommodate lease terms of up to thirty-six months. Financed equipment can include computers, research, test, communications, security, light manufacturing, and other office automation equipment. Funding will be available to lease originators with transactions fitting the program as well as to LTI's internal origination team.
Companies qualifying for the American Ingenuity Program typically will have raised an A round of venture capital, obtaining $ 3 million or more from seasoned investors and have launched their product/service. The program targets companies operating in the U.S.
"This fund will strengthen LTI's position in the market serving U.S. venture capital-backed startups and emerging companies" said Jerry Sprole, LTI's CEO. "Transactions funded by the program will be solution-based equipment financings that enable young companies with venture capital sponsorship to stretch the runway between equity rounds and enable them to focus their venture capital on funding high-impact business areas like staffing, research and development, and boosting their sales efforts."
Headquartered in Wilton, CT, LTI offers innovative equipment financing solutions to emerging growth and venture capital-backed companies located in the U.S. Since 1983, LTI has provided over $300 million in equipment financing to over 500 start-ups and emerging growth companies. LTI's customers include technology and information services startups specializing in healthcare, software, communications, security, and other technology markets. Financing products include lease lines, equipment loans, vendor lease programs and sale-leaseback transactions. For more information regarding Leasing Technologies International, Inc.,
visit the company's Web site at www.ltileasing.com
### Press Release ###########################

U.S. Bank Equipment Finance Names Ellis Senior Vice President
and National Sales Manager, Vendor Finance Group

Elkton, Md. — U. S. Bank Equipment Finance has named Tom Ellis senior vice president and national sales manager for its vendor finance group. In this role, Ellis will lead all sales and business development activity for the business unit. Ellis succeeds Kyin Lok, who recently took on the role of senior vice president and national sales manager for U.S. Bank Equipment Finance, technology finance group.
"Tom's breadth of vendor finance experience in both global organizations and entrepreneurial environments will provide us with fresh perspectives and give us a definitive advantage in the market," said Jamie Gioia, executive vice president and general manager, U.S. Bank Equipment Finance. "We're confident that Tom's leadership and expertise will enable us to sustain our high growth and help take the vendor finance group to the next level."
Ellis is a senior industry executive and previously held the position of vice president for CIT Group where he was responsible for leading vendor channel sales focused on technology, telecommunications and diversified industries. In this post, Ellis had profit and loss responsibility and oversaw all sales, pricing, credit and lease operations for the unit. Previous to this, Ellis was vice president and business head for the Office Technology Solutions Group at CitiCapital. Earlier in his career, Ellis co-founded and served as general manager of Fidelity Leasing. He also held senior sales management positions with Tokai Financial Services, Copelco Capital and Norwest Financial. Ellis earned a bachelor's degree in business administration from Loyola College in Baltimore, Md.
U.S. Bank Equipment Finance, one of the largest bank-affiliated equipment finance companies in the nation, has been providing quality equipment finance solutions for more than 35 years. Based in Portland, Ore., it's a major funding source for companies in virtually every industry sector nationwide. Visit U.S. Bank Equipment Finance online at www.usbank.com/leasing.
U.S. Bank Equipment Finance is part of U.S. Bancorp (NYSE: USB). U.S. Bancorp, with $242 billion in assets, is the parent company of U.S. Bank, the 6th largest commercial bank in the United States. The company operates 2,522 banking offices and 4,844 ATMs, and provides a comprehensive line of banking, brokerage, insurance, investment, mortgage, trust and payment services products to consumers, businesses and institutions.
Visit U.S. Bancorp on the web at www.usbank.com
### Press Release ###########################

Group Financial Announces Addition of Penny Healey and Greg Wood

New York, NY, -- Group Financial Services, a leading originator of leases and loans in the Health Care Market, has announced the addition of two new sales representatives, Penny Healey and Greg Wood to its health care sales team. As part of the addition, Group Financial has opened two new regional offices in Chatsworth, CA and Dallas, TX respectively.
Penny brings more than 15 years of direct health care leasing and financing relationships and experience to Group Financial Services, most recently as a sale person for Matsco.
Greg Wood also brings more than 15 years of direct health care leasing and financing relationships and experience to Group Financial Services, most recently as a sales person for Leaf Financial Corporation.
Greg Einhorn, Director of Sales of Group Financial Services related, "We are happy to announce the addition of both Penny and Greg. We are looking at strong growth to leverage our platform in 2008 and beyond. This is another positive step in our firm's expansion plan."
About Group Financial Services Group Financial Services is a Nationwide, 30-year-old business focused on providing leasing and financing products and services to the health care vendor and direct marketplace. The firm provides outsourced solutions as a finance arm for a variety of medical dealer associations and manufacturers as well as a strong direct presence in targeted markets. Group Financial Services has offices in New York, Chicago, Delaware, New Jersey, Orlando, South Carolina, and now California and Texas.
### Press Release ###########################
--------------------------------------------------------------

News Briefs----
Fabian to plead guilty to mail fraud and filing false tax returns
http://www.mddailyrecord.com/article.cfm?id=5404&type=UTTM
Tech businesses expand financing, rental options
http://www.usatoday.com/tech/techinvestor/industry/2008-05-12-tech-financing_N.htm
Direct Loans to Banks Climb to Record Level
http://www.bloomberg.com/apps/news?pid=20601087&sid=aur2QcWbKf2U&refer=home
Bernanke: Banks need to keep more money on hand
http://www.usatoday.com/money/industries/banking/2008-05-15-bernanke_N.htm
Bernanke: Banks must get better at foreseeing risk
http://seattletimes.nwsource.com/html/politics/2004410414_apbernankecreditcrisis.html
Is AIG the Citigroup of insurance?
http://www.cfo.com/article.cfm/11393161/c_11374717?f=home_todayinfinance&x=1
Texas' small-business owners fight new tax
http://www.dallasnews.com/sharedcontent/dws/dn/latestnews/stories/
051608dntexsmallbiz.3949ca4.html
Industrial Output Fell Sharply in April, Led by Auto Production Cuts
http://www.nytimes.com/2008/05/16/business/16econ.html?_r=1&ref=business&oref=slogin
SF Bay area heat wave: 102 in Saratoga yesterday
http://www.sfgate.com/cgi-bin/article.cgi?f=/c/a/2008/05/15/BAR910N8DL.DTL
----------------------------------------------------------------


You May have Missed---
The new Mercedes—You have to see it, to believe it
http://www.leasingnews.org/Pages/MB_SCL6000.htm
---------------------------------------------------------------

Sports Briefs----
Spurs stump Hornets, force Game 7 with 99-80 romp
http://www.usatoday.com/sports/basketball/nba/2008-05-15-spurs-hornets_N.htm
----------------------------------------------------------------


"Gimme that Wine"
Sipping Season in Northern California
http://www1.pressdemocrat.com/article/20080515/LIFESTYLE02/805150305/-1/
SPECIAL&THEMES=FOODWINE
Carneros Heritage Fest: Wines, Vines, Woolies, and Wetlands, May 31
http://www.businesswire.com/portal/site/google/?ndmViewId=news_view&newsId=
20080514005258&newsLang=en
Flora Springs works hard to stay family
http://www.zwire.com/site/news.cfm?newsid=19690331&BRD=2259&PAG=461&
dept_id=612548&rfi=6
Less alcohol for better wine flavour, they claim
http://www.abc.net.au/news/stories/2008/05/15/2246209.htm?section=justin
Spaniards find way to profit from selling low-alcohol wine
http://www.telegram.com/article/20080514/NEWS/805140426/1013
Paul Haeberlin, 3-Star Chef, Dies at 84
http://www.nytimes.com/2008/05/13/world/europe/13haeberlin.html?ref=dining
Wine Prices by vintage
http://www.winezap.com
http://www.wine-searcher.com/
US/International Wine Events
http://www.localwineevents.com/
Winery Atlas
http://www.carterhouse.com/atlas
Leasing News Wine & Spirits Page
http://two.leasingnews.org/Recommendations/wnensprts.htm
The London International Vintners Exchange (Liv-ex) is an electronic exchange for fine wine.
http://www.liv-ex.com/
----------------------------------------------------------------

Calendar Events This Day
Biographers Day
Anniversary of the meeting, at London, England, May 16, 1763, of James Bosewell and Samuel Johnson, beginning history's most famous biographer-biographee relationship. This day is recommended as one on which to start reading or writing a biography.
Celebrate your elected official's day.
www.capitoladvantage.com
International Virtual assistants Day
This day acknowledges the dedication, experience, expertise and determination of virtual professionals to success and exemplifies their integrity and commitment to provide superior administrative and other business support services---virtually.
www.oivac.com
Love a Tree Day
http://homeschooling.about.com/library/blmay16b.htm
National Bike to Work Day
http://holidayinsights.com/moreholidays/May/biketoworkday.htm
www.bikeleague.org
National Pizza Party Day
www.garlicjims.com
Teacher's Day in Florida
A ceremonial day on the third Friday in May
Wear Purple for Peace Day
http://holidayinsights.com/moreholidays/May/wearpurpleforpeace.htm
Saint feast Days
http://www.catholic.org/saints/f_day/may.php
----------------------------------------------------------------

Coffee is the most popular beverage worldwide with over 400 billion cups consumed each year.
----------------------------------------------------------------

Today's Top Event in History
1893-Herman L. Wagner of Brooklyn, NY obtained a patent on a typewriter, which produced a line of writing visible as it was being type. This machine went through an experimental period with the Wagner Typewriter Company and then was sold to John T. Underwood, who had been associated with Wagner's father in the ribbon and carbon business of John Underwood and Company. The Underwood Typewriter Company, incorporated in March 1895, undertook the manufacture of Wagner's machine in New York City.
[headlines]
----------------------------------------------------------------

This Day in American History
1775-The first constitution adopted by a state was that of Massachusetts by the Provincial congress of Massachusetts. the motto of the state was Ense Petit placidam sub libertate quietem ( "with the sword she seeks peace under liberty.") The constitution was temporary. A new one was framed in Boston on September 1,1779, and was completed on March 2, 1780, and ratified by a two thirds vote. John Hancock served as the first governor under the permanent constitution.
1777-birthday of Button Gwinnett, signer of the Declaration of Independence, born at Down Hatherly, Gloucestershire, England, about 1735 ( exact date unknown). Died following a duel at St. Catherine's island, off of Savannah, GA.
http://www.colonialhall.com/gwinnett/gwinnett.asp
1804-birthday of Elizabeth Palmer Peabody, born at Billerica, MA. Peabody opened a bookstore that quickly became the intellectuals' hangout. With her own printing press, Peabody became the first woman publisher of Boston and possibly the US. She published three of her brother-in-law Nathaniel Hawthorne's books. For two years, she published and wrote for The Dial, the literary magazine and voice of the Transcendental movement. Peabody's enduring accomplishment was the establishment of the first kindergarten in the US, in 1860, at Boston. She created a magazine, Kindergarten Messenger, in 1873.Died January 3, 1894, at Jamaica Plain, MA.
http://memory.loc.gov/ammem/today/may16.html
1862-,General Benjamin Butler, military governor of New Orleans, issued what became known as the "Woman Order." The text of General Order Number 28 read, in part, 'As the officers and soldiers of the United States have been subjected to repeated insults from women (calling themselves ladies) of New Orleans.
• . when any female shall . . . show contempt for the United States, she shall be regarded as a woman of the town plying her avocation." This order typified Butler's attitude toward the captured city and its populace and, along with other controversial acts, set the stage for his dismissal as military governor in December of 1862. It was not uncommon for a stupid, rude person to be called a Benjamin Butler in New Orleans He was also known as "Spoons," for reportedly stealing silver from estates in the area. He was also known as "Beast." Jefferson Davis branded him an "outlaw" and put a bounty on his head. He then botched up his next assignment and resigned to run for Congress and was elected five times, serving once as Governor of Massachusetts.
http://7-12educators.about.com/blcwphmilfed18.htm.
http://www.swcivilwar.com/butler.html
1836 -- Edgar Allan Poe marries Virginia Clemm, his 13-year-old tubercular cousin.
(Possibly secretly married previously, on September 22, 1835.)
1863- after a standoff of nearly a year around the strategic Mississippi River city of Vicksburg, MS, Union forces under Ulysses S. Grant defeated Southern forces under General John Pemberton at Champion's Hill, MS. on this date. Pemberton's forces withdrew into Vicksburg, and the siege of Vicksburg began. Gettysburg was only a few months away.
http://www2.cr.nps.gov/abpp/battles/ms009.htm
http://classicals.com/federalist/TheCivilWarhall/messages/32.html
1866-Issuance of the nickel, a new five-cent coin, was authorized by Congress. It was minted of copper and nickel with not more than 25% nickel.
1868- the U.S. Senate failed by just one vote to convict President Andrew Johnson of "high crimes and misdemeanors," as he was charged under the articles of impeachment. A second vote, taken on May 26, also fell short, by just one vote, of the two-thirds majority required to convict the president.
( lower half of http://memory.loc.gov/ammem/today/may16.html)
1874 -the mill creek disaster occurred west of Northampton, Massachusetts when dam slippage after rain caused a flash flood with the loss of 143 lives. Total damage was about one million
1888-Emile Berliner of Washington ,DC. first publicly demonstrated before the Franklin Institute in Philadelphia, PA the first modern disk he called a "phonograph." Berliner's "Gramophone" record was a flat disk in which the grooves were cut in a lateral spiral, making it much easier to duplicate for the mass market than Edison's recording cylinder.
1891- George A Hormel & Company introduce Spam.
1893-Herman L. Wagner of Brooklyn, NY obtained a patent on a typewriter, which produced a line of writing visible as it was being type. This machine went through an experimental period with the Wagner Typewriter Company and then was sold to John T. Underwood, who had been associated with Wagner's father in the ribbon and carbon business of John Underwood and Company. The Underwood Typewriter Company, incorporated in March 1895, undertook the manufacture of Wagner's machine in New York City.
1913—Birthday of Woody Herman Birthday, born Milwaukee, WI.
He had joined Isham Jones' band in 1934 and took over that orchestra two years later when Jones retired because of ill health. The band became the first Woody Herman Herd, and was known as "The Band That Plays the Blues." The band's fortunes began to grow following the release of their recording of "Woodchopper's Ball" in 1939. By the following year, the Woody Herman band was beginning to score in the popularity polls. Herman changed the direction of his band in the mid-1940's - it's music became louder and more and more dependent on a screaming brass section. The change found favor with the public - the Herman Herd was number one in polls conducted by national music magazines. Woody Herman continued to lead a big band long after the swing era ended. In the 1960's, the band moved in a jazz-rock direction, but in the following decade moved to a more pure jazz style. Herman died in Los Angeles of congestive heart failure on October 29th, 1987.
http://www.woodyherman.com/
1914-The Grand League of the American Horseshoe Pitchers Association was formed. The league set its first championship for October 23, 1915, at Kellerton, IA.
1919-pianist Liberace, whose full name was Wladziu (VLA'-JAH) Valentino Liberace, was born in West Milwaukee, Wisconsin. His overly sentimental pop tunes and frilly, condensed versions of the classics built him into one of the hottest show business personalities in the 1950's. Liberace's trademarks included candelabra on the piano and outlandish costumes that weren't matched until some of the rock groups of the '70s came along. His audience consisted mainly of middle-aged women, some of whom behaved much as rock groupies did a decade later. Liberace died on February 4th, 1987 from conditions related to AIDS.
1924 - The temperature at Blitzen, Oregon soared to 108 degrees to establish a state record for the month of May. The record was later tied at Pelton Dam on May 31, 1986.
1928-birhday of Billy Martin, baseball player and manager born at Berkeley, CA. Billy Martin's baseball career included managerial stints with five major league teams, the New York Yankees, Minnesota Twins, Detroit Tigers, Texas Rangers and the Oakland Athletics. After a successful playing career, he compiled a record of 1,258 victories to 1,018 losses in his 16 seasons as manager. His combative style both on and off the field kept him in the headlines, and he will long be remembered for his on-again/off-again relationship with Yankees' owner George Steinbrenner, for whom he managed the Yankees five different times. Martin died in an auto accident near Fenton, NY, Dec 25, 1989.
1929-about 270 people attended a dinner at the Hollywood Roosevelt Hotel in Los Angeles. at which the first Academy Awards was given in 12 categories. It was hosted by Douglas Fairbanks, Sr and Cecil B. De Mille. The silent film Wings won Best Picture. (The statuette we know so well as Oscar was not included in this first presentation for films made in 1927-1928. Oscar didn't make an appearance until 1931.) Janet Gaynor was named Best Actress for her performance in "Seventh Heaven", which also won the Best Director/Dramatic Picture for Frank Borzage, and the Best Writing/Adaptation for Benjamin Glazer. Lewis Milestone was named Best Director/Comedy Picture for "Two Arabian Knights". Emil Jannings received two Best Actor awards, one for the 1927 ,"The Way of All Flesh", the other for "The Last Command" (1928) . A second Best Film award was presented to "Sunrise" for Unique and Artistic Production. It also won for Best Cinematography (Charles Rosher and Karl Struss). A committee of only 20 members selected the winners that year. The first included 1927-28 awards plus
some 1928 again and 1929, which also was splint into 1930. By the third year, the entire membership of the Academy voted. The Academy Awards were first televised in 1953.
http://www.infoplease.com/ipa/A0147914.html
http://www.infoplease.com/ipa/A0147930.html
1929- singer Betty Carter birthday. Died September 26, 1998
http://home.att.net/~timcramm/biograph.htm
http://elvispelvis.com/bettycarter.htm#bio
http://park.org/Sponsors/NBC/carter.html
http://www.kennedy-center.org/programs/jazz/jazzahead/
1930—birthday of singer Betty Carter ( Lillie Mae Jones), Flint, MI Died Sept. 26, 1998. http://home.att.net/~timcramm/betty.htm
http://www.jazzsingers.com/BettyCarter/
1931---Birthday of American composer Donald Martino, born Plainfield, NJ.
1937-Dizzy Gillespie records first solo with Teddy Hill's band on King Porter Stomp, NYC ( Bluebird B-69888)
1943- a major turning point of World War II occurred when the Royal Air Force Lancasters began bombing three dams in the Germany Ruhr Valley. This lasted two days and was the start of the strategic bombing effort to end the war. They dropped 4.5 ton bombs designed specifically for this mission. The Mohne and the Eder ( the largest dams in Europe a the time) were both damaged. These two dams provided drinking water for four million people and supplied 75 percent of the electrical power for industry. Widespread flooding and many deaths resulted. The planned raid also greatly affect military production. It began the assault on Germany, who's population until this time was not affected as France, England, Russia and other countries were experiencing from the Nazi's.
1946 - The Irving Berlin musical, "Annie Get Your Gun", opened at New York's Imperial Theatre. Once of the most successful shows presented on a Broadway stage, the show ran for 1,147 performances.
1947- Barbara Lee of the Chiffons was born in New York City. The group had several hits in the early 1960's, including "He's So Fine," which went to number one in 1963.
http://www.history-of-rock.com/chiffons.htm
1952—Top Hits
Blue Tango - The Leroy Anderson Orchestra
Kiss of Fire - Georgia Gibbs
Blacksmith Blues - Ella Mae Morse
The Wild Side of Life - Hank Thompson
1953 - Bill Haley and His Comets made it to the "Billboard" music charts for the first time with "Crazy Man Crazy". The tune went to number six and became the first rock 'n' roll record to make the pop music chart.
1959-Sam Snead shot an 11-under-par round of 59 at The Greenbrier in White Sulphur Springs, WV. He became the first golfer to break 60 for 18 holes in a major tournament( 31 out, 28 coming home), 11 strokes under par, in the third round of the Sam Snead Festival Golf Tournament. He had a score of 196 for 54 holes and won $4,500. The tournament was originally named the Greenbrier Open.
http://www.golfeurope.com/almanac/players/snead.htm
1959 - No. 1 Billboard Pop Hit: "Kansas City," Wilbert Harrison. The song debuts at No. 100 on the Hot 100.
1960—Top Hits
Stuck on You - Elvis Presley
Cathy's Clown - The Everly Brothers
Night - Jackie Wilson
Please Help Me, I'm Falling - Hank Lockin
1960-Billboard reports Berry Gordy Jr, a songwriter and publisher in Detroit, is working on his own record label after succesfully producing a bunch of hit records.
1963 - Ray Charles' "I Can't Stop Loving You" wins Grammy as best R&B recording.
1965 - "The Roar of the Greasepaint, The Smell of the Crowd", a Broadway musical starring Anthony Newley, made its premiere at the Shubert Theatre in New York City. Cyril Ritchard appeared in the production which entertained audiences for 231 performances.
http://www.rockhall.com/hof/inductee.asp?id=116
1965-The Rolling Stones appear with Chuck Berry on the television show "Hollywood A-GO-GO." The Stones, trying to drive off in a Limo after the show, are attacked by a mob of fans.
1965-The Beach Boys appear on the "The Ed Sullivan Show" performing their latest hit, "Help Me Rhonda."
1966- the Beach Boys album "Pet Sounds" was released. Although it only barely made the top 10, the album has since become regarded as a classic and the Beach Boys' best. "Pet Sounds" is gaining new fans through its 1990 release on CD.
http://www.epinions.com/musc_mu-81264
1966-. Janet Jackson is born in Gary, Ind., the youngest of the Jackson family. She is married briefly in 1984 to James DeBarge of DeBarge. She signs a $32 million contract with Virgin Records in 1991.
http://www.janet-jackson.com/
http://www.askmen.com/women/singer/14_janet_jackson.html
1968—Top Hits
Honey - Bobby Goldsboro
Tighten Up - Archie Bell & The Drells
The Good, the Bad and the Ugly - Hugo Montenegro
Have a Little Faith - David Houston
1968--*ROARK, ANUND C. Medal of Honor
Rank and organization: Sergeant, U.S. Army, Company C, 1st Battalion, 12th Infantry, 4th Infantry Division. Place and date: Kontum Province, Republic of Vietnam, 16 May 1968. Entered service at: Los Angeles, Calif. Born: 17 February 1948, Vallejo, Calif. Citation: For conspicuous gallantry and intrepidity in action at the risk of his life above and beyond the call of duty. Sgt. Roark distinguished himself by extraordinary gallantry while serving with Company C. Sgt. Roark was the point squad leader of a small force which had the mission of rescuing 11 men in a hilltop observation post under heavy attack by a company-size force, approximately 1,000 meters from the battalion perimeter. As lead elements of the relief force reached the besieged observation post, intense automatic weapons fire from enemy occupied bunkers halted their movement. Without hesitation, Sgt. Roark maneuvered his squad, repeatedly exposing himself to withering enemy fire to hurl grenades and direct the fire of his squad to gain fire superiority and cover the withdrawal of the outpost and evacuation of its casualties. Frustrated in their effort to overrun the position, the enemy swept the hilltop with small arms and volleys of grenades. Seeing a grenade land in the midst of his men, Sgt. Roark, with complete disregard for his safety, hurled himself upon the grenade, absorbing its blast with his body. Sgt. Roark's magnificent leadership and dauntless courage saved the lives of many of his comrades and were the inspiration for the successful relief of the outpost. His actions which culminated in the supreme sacrifice of his life were in keeping with the highest traditions of the military service, and reflect great credit on himself and the U.S. Army .
1971 - An ounce of first-class mail rocketed to eight cents for delivery -- two cents more than the previous stamp
1972-Goal posts offset from the goal line, pained bright yellow, and with uprights 20 feet above the crossbar were made standard in the NFL.
1976—Top Hits
Boogie Fever - Sylvers
Silly Love Songs - Wings
Fooled Around and Fell in Love - Elvin Bishop
What Goes on When the Sun Goes Down - Ronnie Milsap
1980- Dr. George C. Nichopoulous, known to his patients as Dr. Nick, was indicted in Memphis on 14 counts of illegally prescribing drugs to Elvis Presley, Jerry Lee Lewis and others.
1981 - "Bette Davis Eyes", by Kim Carnes, climbed to the top spot of the pop music chart and stayed there for five straight weeks, took a week off (replaced by "Stars on 45 Medley" by Stars on 45) and came back to number one for four more weeks! It was, obviously, a gold record winner and was played over and over and over for 20 weeks before becoming an instant oldie but goodie. "Bette Davis Eyes", incidentally, was written in part by Jackie DeShannon, who had two top ten hits in the 1960s: "What the World Needs Now is Love" in 1965 and the million-seller, "Put a Little Love in Your Heart", in 1969. 1985 - Michael 'Air' Jordan was named Rookie of the Year in the National Basketball Association. Jordan of the Chicago Bulls was the number three draft choice. At the time, he was third in league scoring with a 28.2 average and fourth in steals with 2.39 per game.
1984—Top Hits
Hello - Lionel Richie
Hold Me Now - The Thompson Twins
Let's Hear It for the Boy - Deniece Williams
To All the Girls I've Loved Before - Julio Iglesias & Willie Nelson
1986—The move "Top Gun" premieres.
1990 - Thunderstorms produced severe weather from eastern Oklahoma and northeastern Texas to the Upper Ohio Valley. Thunderstorms spawned seventeen tornadoes, including a twister which killed one person and injured another north of Corning, AR. There were 128 reports of large hail or damaging winds. Strong thunderstorm winds killed one person and injured six others at Folsomville, IN, and injured another five persons in southeastern Hardin County KY. In Arkansas, baseball size hail was reported near Fouke and near El Dorado.
1993—Top Hits
That s The Way Love Goes- Janet Jackson
Freak Me- Silk
Love Is (From "Beverly Hills, 90210")- Vanessa Williams/Brian McKnight
Informer-Snow
1999-Mia Hamm, the most recognized female soccer player in the world, she broke the all-time international scoring record, for men and women against Brazil in Orlando, Fla. with her 108th career goal.
2002-Top Hits
Foolish- Ashanti
What's Luv?- Fat Joe Featuring Ashanti
I Need A Girl (Part One)- P. Diddy Featuring Usher & Loon
U Don't Have To Call- Usher
2006-- After drawing a warning from home plate umpire Joe West for throwing a ball behind Barry Bonds, Astros hurler Russ Springer strikes the Giants slugger on the shoulder with the fifth pitch of the at-bat. This incident will cost the 37-year old right-handed reliever 4 games as he will be suspended by MLB for his action against the San Francisco superstar, who needs just one home run to equal Babe Ruth's career home run mark.
NBA Finals Champions This Date
1980 Los Angeles Lakers
Stanley Cup Champions This Date
1976 Montreal Canadiens
1982 New York Islanders
--------------------------------------------------------------

Baseball Poem
Stubs
What is it
About ticket stubs
That prevents me
From throwing them away
Not just the precious few
From a World Series
But lately
I can't throw any away
They do not bring to mind
Vivid memories
Of good times
Or remembrances
Of hits and runs past
Yet they stand for something For times I traveled
Outside of time
Like stamped passports
They are all the proof remaining
Of my trips
Written by Gene Carney, published in
"Romancing the Horsehide: Baseball Poems
on Players the Game"
Published by McFarland and Company
--------------------------------------------------------------

SuDoku
The object is to insert the numbers in the boxes to satisfy only one condition: each row, column and 3x3 box must contain the digits 1 through 9 exactly once. What could be simpler?
http://leasingnews.org/Soduku/soduko-main.htm
--------------------------------------------------------------

Daily Puzzle
How to play:
http://www.setgame.com/set/puzzle_frame.htm
Refresh for current date:
http://www.setgame.com/set/puzzle_frame.htm
--------------------------------------------------------------


http://www.gasbuddy.com/
http://www.gasbuddy.com/GB_Map_Gas_Prices.aspx
http://www.gasbuddy.com/GB_Mobile_Instructions.aspx
--------------------------------------------------------------

Provence, France-Vacation
http://le-monastier.site.voila.fr/
--------------------------------------------------------------

News on Line---Internet Newspapers
Phoenix, Arizona
--------------------------------