Sales
San Clemente, California
The iFinancial Group is looking for highly motivated individuals with experience originating equipment lease transactions . We offer a relaxed work environment, provide leads and offer above industry standard commission. Call Todd Clark 888-852-5155 x223
email: tclark@ifinancialgroup.com
Ten years providing financing nationwide

Wednesday, May 6, 2009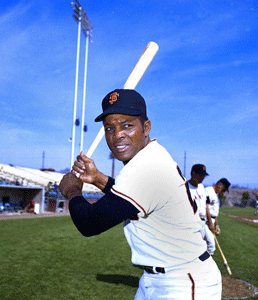 Baseball player William Howard "Willie" Mays, Jr. born May 6, 1931 in Westfield, Alabama, the "Say Hey Kid." Mays won two MVP awards and tied a record with twenty-four appearances in the All-Star Game. He ended his career with 660 career home runs, third at the time of his retirement, and currently fourth all-time.
http://www.achievement.org/autodoc/page/may0bio-1
Headlines---
Archive -- May 6, 2004
Byrne Takes Back Balboa Capital
Classified Ads---Senior Management
LEAF Lease Revenue Up 1st Quarter
Leasing Partners Capital merges with Latitude
"Looking for a good time" at NAELB Conference
by Steve Reid, CLP
Arizona welcomes Gerry Egan
Collections Up 35.4% in First Quarter
Super Broker List---up-dated
Three Banks Singled Out "Need Improvement"
Cartoon—Bank Teller Lines
Banks Expect Credit Card Quality To Deteriorate
Sales makes it Happen---by Scott Wheeler
The Eyes and Ears of the Industry
Major Changes in Lease Accounting
By William Bosco
40% of Restaurant Chains Could Face Failure
Premier Lease & Loan/Integrated Fin. Solutions
Bank of America Needs $33.9 Billion Cushion
FreightCar Net Rises as Sales Plummet
UAW to sell its 55% to a trust
'American Idol' recap: Top 4 rock night
Lil Kim was booted from "Dancing W/the Stars"
News Briefs---
You May have Missed---
California Nuts Brief---
Sports Briefs---
"Gimme that Wine"
Today's Top Event in History
This Day in American History
Baseball Poem
SuDoku
Daily Puzzle
GasBuddy
Weather, USA or specific area
Traffic Live----
######## surrounding the article denotes it is a "press release"
--------------------------------------------------------------

Archive -- May 6, 2004
Byrne Takes Back Balboa Capital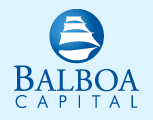 BALBOA CAPITAL COMPLETES CHANGE IN OWNERSHIP
(Irvine, CA) Balboa Capital Corporation announces that Patrick Byrne has completed the acquisition of 100% of the company's stock and is now the sole shareholder of Balboa Capital. Mr. Byrne acquired the shares owned by Shawn Giffin. Mr. Giffin is retiring after 16 years of dedicated service to Balboa Capital. "There is no question in my mind as to Patrick's commitment to the success of the company. I firmly believe the company is better off with a single principal leading the charge." said Shawn Giffin.
The acquisition marks the next step in the evolution of Balboa Capital. The Company emerged from the recent industry downturn with a number of new initiatives designed to accelerate growth in the coming years. In addition to its core small-ticket direct business, the company has developed an emerging Commercial Products Division, growing Vendor Channel, and has recently established a Capital Markets Division. "This is a people business and I am convinced that we have the most dynamic and talented group of people in the business. I am convinced that we have the right team in place, we have a company that is well positioned in the market, we have positive momentum, and we have excellent prospects for growth", said Patrick Byrne, Balboa Capital's Chairman.
The acquisition is the culmination of a successful partnership between Mr. Byrne and Mr. Giffin that resulted in the tremendous growth of Balboa Capital Corporation. Balboa was founded in by Byrne and Giffin. With limited capital, the entrepreneurs established Balboa as the fastest growing privately leasing company in the United States. Balboa targeted small businesses in emerging industries not typically served by the major banks. Balboa was twice listed on the Inc. 500
List of Fastest Growing Private U.S. Companies and Patrick and Shawn were named Entrepreneurs of the Year in Orange County, CA by a group composed of USA Today, Ernst and Young, and NASDAQ.
Balboa Capital remains one of the largest privately held leasing companies in the United States with regional hubs in Irvine and San Francisco, CA and Phoenix, AZ and facilities throughout the United States. The company offers a variety of leasing and financing options to small and mid-sized companies through direct, vendor, and broker channels.
# # #
About Balboa Capital
Balboa Capital provides equipment leasing and financing to small and mid-sized business in the United States. The company markets its products through its direct sales force, broker channel, and vendor partnerships. The company offers leases in the range of $ 5,000 to $5,000,000. Balboa Capital is privately held and based in Irvine, CA.
http://www.leasingnews.org/archives/May%202004/5-06-04.htm
--------------------------------------------------------------

Classified Ads---Senior Management
Philadelphia, PA
Executive that led vendor technology leasing start-ups for US Bancorp and Wells Fargo.
Hired and managed vendor teams in technology, office equipment, telecom and transportation.
Email: jjacee@verizon.net
Europe
25+ yrs exper. management roles Chase, AT&T Capital, Heller Financial, SFS. Develop biz from "scratch to success". Looking for challenging & pioneering job.
Email: frans@alliedproperty.net
Gig Harbor, WA
Experienced at starting up leasing divisions for community banks, designing broker programs, designing credit policies/ d matrix's/ syndication of full financial package transactions.
Resume attached.
Email: jdcapman@yahoo.com
Philadelphia, PA
27 yrs. exp. sales, ops., credit, strategy, P&L mngmet. Most recently created & executed the biz plans for 2 highly successful Bank-owned small ticket leasing subsidiaries.
email: mccarthy2020@comcast.net
Philadelphia Metro Area - 30 Years experience Healthcare sales/ management- 3 years experience newly create "small-ticket" healthcare division.
Good success - Mitch Utz
215-460-4483
Email: mitutz@msn.com
For a full listing of all "job wanted" ads, please go to:
http://www.leasingnews.org/Classified/Jwanted/Jwanted.htm
To place a free "job wanted" Leasing News ad:
http://www.leasingnews.org/Classified/Jwanted/Jwanted-post.htm
ELFA Career Center: Job Seekers ( free ):
http://careers.elfaonline.org/search.cfm
--------------------------------------------------------------

LEAF Lease Revenue Up 1st Quarter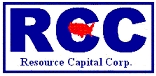 Three Months Ending (in thousands)
2009 2008
$2,233 $1,990
Resource America Consolidated Statement:
Net Income--Revenue
Three Months Ending (in thousands)

2009 2008
($12,152) $9,363
Resource American Book Value:
"As of March 31, 2009, RCC's GAAP book value per common share was $6.81. Total stockholders' equity was $169.5 million as of March 31, 2009 as compared to $186.3 million as of December 31, 2008. Total common shares outstanding were 24,901,995 as of March 31, 2009 as compared to 25,344,867 as of December 31, 2008. The net decrease in RCC's stockholders' equity of $16.8 million was substantially the result of increased provisions for loan and lease losses of $8.0 million, losses on our bank loan portfolio of $9.0 million, combined with a decrease in the value of marked-to-market securities of $9.0 million, which was partially offset by an increase in the value of interest swap liabilities of $8.9 million."
Jonathan Z. Cohen, CEO and President of RCC, commented, "Given the global and macroeconomic circumstances, our real estate portfolio continues to perform well -- we continue to benefit from overall good asset quality and a low cost of funding due to our long term matched liabilities. We are actively managing our portfolios to maintain the creditworthiness of our assets and to maximize our ability to reinvest our funds into the opportunities we see arising in this marketplace. We continue to reduce the amount of leverage we use, as can be seen in our CRE loan repayments and origination activities. Because we are seeing attractive new investment opportunities ahead, we believe that in the future, as we receive increased loan repayments and proceeds from asset sales, we will be able to generate new loans with substantial returns without relying on new leverage to achieve such returns. We also look forward to continue paying a meaningful cash dividend."
Full Press Release here:
http://www.marketwire.com/press-release/Resource-Capital-Corp-NYSE-RSO-985018.html
-------------------------------------------------------------------

Leasing Partners Capital merges with Latitude

Latitude Equipment Leasing LLC, Wayne, New Jersey, formed by ex-Advanta and Marlin Leasing veterans, announced the assumption of the sales and administration organization of Leasing Partners Capital Inc. This brings the company into 22 marketing branches:
Headquarters

Marlton, NJ
Click here for more information
Sales Office
Wayne, NJ
Branch Office
Click on the city below for more information about each Latitude Branch Office
Albany, NY
Gerald G. Oestreich
Freehold, NJ
Robert Mayer
Pittsburgh, PA
Earvin Hicks
Atlanta, GA
Bill Dedrick
Long Island, NY
Chuyu Xiong
Richmond, VA
Robert Eno
Atlantic City, NJ
Earvin Hicks
Minneapolis, MN
Kori Crippes
San Francisco, CA
Anders Norlin
Basking Ridge, NJ
Deb Brannen
New Foundland NJ
Tom Ferriter
Sarasota, FL
Beverly Del Mastro
Boston, MA
Dan Volungis
New York City, NY
Jeffrey Maitles
Saint Louis, MO
Robert Russell
Burnsville, MN
Bruce Larsen
Oklahoma City, OK
Bob Moore
Dallas, TX
Ed Washington
Palm Beach, FL
Rosalyn Newman
Fort Lauderdale, FL
Daniel Spindler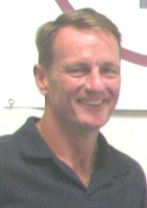 Gary Kester, CEO, Latitude
"Today we are establishing a financial services provider without peer in the industry," said Gary Kester, chief executive officer of the firm. "We have established a leadership position in several equipment markets, particularly in the small and mid ticket arena."
"By combining the talents, experience, and long standing relationships in the leasing industry, we are now in a position to provide the products and responsive service that our clients and vendors demand", said Duane E. Rouba former president of Leasing Partners Capital and now one of the principals of Latitude Equipment Leasing.
--------------------------------------------------------------------

"Looking for a good time" at the NAELB Conference
by Steve Reid, CLP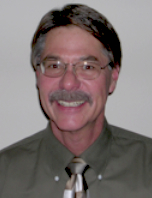 The National Association of Equipment Leasing Brokers (NAELB) Conference in Las Vegas from April 30 to May 2nd at the Red Rock Casino was considered a great success by all those who attended.
The conference attendance list was 380 plus, but the attendance exceeded that number as there were a few individuals that "just appeared," which is normal, I understand. There were a number of First Timers, but unlike past NAELB Conferences, many of these were seasoned veterans within our industry, who decided to see what NAELB had to offer; to those that I spoke, they were impressed. I was listed among the First Timers and wondering if LEAF will question my expense statement for last year's conference in New Orleans. Probably not.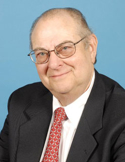 Robert Teichman, CLP
One of the highlights for me was the recognition of Bob Teichman, CLP, as "Leasing Person of the Year".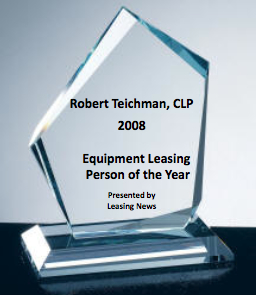 Paul Menzel, CLP, did a wonderful job of recalling Bob's contribution to our segment of the industry starting in the 60's when leasing, as we know it was just developing.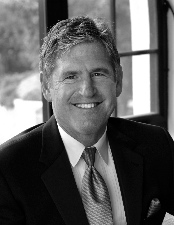 Paul Menzel, CLP, President, Financial Pacific
"Bob was always giving of himself for the betterment of us all" Paul stated. Bob worked to promote "ethics and standards," contributed greatly to the CLP program and as a teacher to the many broker/lessors who have experienced his classes. Almost 50 years of activity and service within our industry does qualify Bob as a true Statesman. Congratulations Bob.

The Monitor Magazine awarded US Bank Manifest with the annual Monitor Brokers' Choice Award. It was a slam dunk for them as they are very popular with NAELB members. The setting, at the Red Rock Casino, Resort and Spa is an excellent venue, with outstanding service and very attractive rooms. If you had the desire to lose money, consume the beverage of your choice, devour a good meal without over paying, or just having fun, everything was available within this facility. Heading to my room late Thursday night I was approached by a "nice" lady and asked if I was looking for a "good time", so yes, everything was obtainable. The negative to this location if you could call it a negative, was that the "Strip" was about 9 miles away. So if you like crowds, had a desire to check out the latest in tattoos, or missed the vendors hocking "personal services" you may have been disappointed.
The Opening Reception set the tone for the conference. It was held pool side with steel drum music in the background. The attendees created an upbeat atmosphere, were in high spirits and happy to see their friends and colleagues and make new acquaintances. Yes, every one was aware of the current economic situations, availability of money, stringent credit requirements, degraded credits and fewer equipment purchases, but these topics did not dominate the evening. Those that attended were the people with an optimistic attitude looking forward to success during today's challenging times.
The speakers: First thing, Friday morning, Linda Kester provided hints, ideas and plans to maximize your benefit from attending the conference. Friday's lunchtime speaker Doug Hansen's theme was to help us with the power of emotions, happiness and its positive effects on your everyday life. Saturday's speaker Jeffrey Benjamin's presentation was on setting goals and meeting those results. His interactive presentation made for a lively and enjoyable session.
NAELB has always offered a wide array of classes and roundtable discussions, and this conference was no different. Classes ranged from the popular Gary Egan's "LearnLeasing," to packaging, "Commitment Fees (Best practices)", "Syndicating Middle Market Deals", "Legal Q&A", "Using Metrics to Run Your Business", "Moving from Rate Factors to Interest Rates", "Internet Marketing", "Memory Shock" and on and on. The quality of these sessions was evidenced by good attendance including the late afternoon sessions.
The Exhibitors: I spoke to most of the funders and service providers, and it was unanimous, that the quality and quantity of attendee visiting their respective booths was outstanding. Their dance cards were full even late in the second day. They reported not seeing many "A" and "B" deals, more "C" and "D." The volume seems to be going to secondary and tertiary funders, although all seem to note there were significantly more turndowns than in the past. These secondary and tertiary are the funders who are making or coming closest to making their numbers.
Speaking to numerous brokers and lessors, every one of them felt that their volume had either leveled out, or was increasing from the lows of prior year, a much improved sign compared to the significant drops they had been experiencing in the preceding months. And recognizably the attendees at a conference such as NAELB are the ones intent to succeed.
As to the opening statement, this conference was successful for those who attended, as all left with more knowledge, understanding, information, ideas, relationships or inspiration.
Steve Reid, CLP
oc49ersteve@sbcglobal.net
-----------------------------------------------------------------

Arizona welcomes Gerry Egan
On April 28, 2009 the Arizona Equipment Leasing Association (AELA) held a D.I.Y. Stimulus for the Lease Broker seminar at Coco's Restaurant in Scottsdale, Arizona.
The seminar was hosted by award winning Gerry Egan of www.LearnLeasing.com. The (19) members and guests learned how to talk about our business in a way that interests and engages people as well as how to get the best vendor reps working with us and how to avoid the rest. Many examples were presented and there was much give and take among the group. It was a thought provoking because it was about how you think about your business and your prospects, and changing the way you work.
This was the first attempt of AELA to have a breakfast meeting and it worked out well according those present.
The next meeting of AELA will be July 28, 2009 our meeting and Diamondback baseball outing.
Patrick J. McCann
universal5@cox.net
-----------------------------------------------------------------

Classified ads---Help Wanted
Leasing Account Executive

LEASING ACCOUNT EXECUTIVE
Seeking an experienced Leasing Professional who has:
a proven track record in the middle market arena
experience w/ customer & vendor programs
Home State Leasing Corporation, a subsidiary of Home State Bank, N.A., has been serving the needs of our clients since 1915.
Sales

Sales
San Clemente, California
The iFinancial Group is looking for highly motivated individuals with experience originating equipment lease transactions . We offer a relaxed work environment, provide leads and offer above industry standard commission. Call Todd Clark 888-852-5155 x223
email: tclark@ifinancialgroup.com
Ten years providing financing nationwide



VENDOR SALES SPECIALISTS
LEASING SALES PROFESSIONALS
Like selling vendor programs and large transactions?
Enjoy international financing programs?
Prefer the advantages of a commission only environment with the security of health and welfare benefits?
CLICK HERE to find out how to have fun again.
---------------------------------------------------------------

Collections Up 35.4% in First Quarter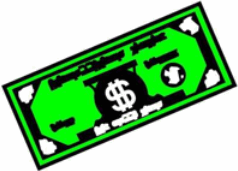 Accounts worth almost $4.2 billion were placed in collection in the first quarter ending March 31, up 35.4% from $3.1 billion for the same period last year, according to figures released this week by the Commercial Collection Agency Association (CCAA). The number of accounts rose 11%, to 2.52 million from 2.27 million, suggesting larger accounts are being placed for collection.
While the amounts and accounts continue to soar, the recession and rising bankruptcy filings are making it very difficult to recoup the money, many collection agencies tell Collections & Credit Risk. More than two-thirds reported a decline in collectability, reports CCAA.
Many collection agencies expect to get more aggressive about going after money owed, the association reported. Roughly half the members who responded to the trade group's survey said they might add collection staff, while others are looking at technology that offers "collectability scoring" so accounts most likely to pay up can be handled first.
CreditandCollectionsWorld.com

---------------------------------------------------------------

Super Broker List---up-dated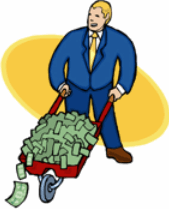 These companies basically function as a "broker," meaning most of their transactions are sent to other leasing companies or funders. The great majority of their transactions are on a "non-recourse" basis. They may have a "warehouse" line for "housing" a lease transaction or making payments in advance, or building a portfolio to sell, and they also may "keep" leases for their own "in house" portfolio. They are classified as a "Super Broker" because the great majority does not directly "service" accounts, but "sell" the transaction to another.
In addition to the above qualifications, the "Super Broker" must have a "clean" Better Business Bureau rating, no Leasing News Bulletin Board complaints or a poor record, and must belong to a national leasing association, as we view this that they are professional and abide by their association standards and code of ethics.
Rank

Name
In Business Since
Contact
Website
Leasing Association

Employees

Geo
Area

Dollar
Amount

Business Reports

A

B

C

D

15

National

Application only up to $100,000

N

N

Y

Y

15

Nationwide

$10,000 to $10 million, App only $100K

N

Y

N

*

LPI Healthcare Financial Services, Inc.


2000

Kurt Hess

770-579-2900 ext. 1100

www.lpifinancial.com

NAELB (

D

)

7

National

$15,000.00 up to $2,000,000.00

N

Y

N

N

6

Nationwide

$25,000 min., $250,000 max.

"Ap only" program $25,000 - $75,000

N

Y

Y

4

Nationwide

$5,000 +

*

*

*

*
To view the full list with explanations and footnotes:
http://www.leasingnews.org/Super_Brokers/Super_Brokers.htm
---------------------------------------------------------------

Three Banks Singled Out "Need Improvement"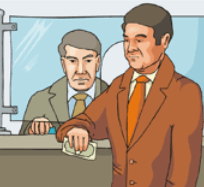 The Federal Deposit Insurance Corporation (FDIC) issued its list of state nonmember banks recently evaluated for compliance with the Community Reinvestment Act (CRA). The CRA is a 1977 law intended to encourage insured banks and thrifts to meet local credit needs, including those of low- and moderate-income neighborhoods, consistent with safe and sound operations.

Bank of Baroda, One Park Avenue, New York City, NY 10016
Established in 1979, it is a state chartered bank, connected with a bank in India, noted with branches in Nassau, Bahamas and Georgetown, Guyana. The web site states, "Bank of Baroda besides being your link to India (an emerging economy), has 2700 branches, and also offers a global link with 68 branches/offices/subsidiaries spread out in 21 countries across the world."
http://www.bankofbaroda-usa.com/territorial_introduction.htm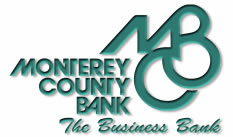 Monterey County Bank, 601 Munras Ave, Monterey, Ca. 93940
Five branches serving Carmel, Carmel-by-the-Sea, Monterey, Pacific Grove, Salinas. Charles T. Chrietzberg, Jr. is President/CEO/Chairman and his daughter Stephanie Chrietzberg is Vice-President. The web site says they have 50 employees, specialize in SBA loans, and are very active in the community. It seems the FDIC thinks the bank is not.
http://www.montereycountybank.com/01_09_Newsletter_Colors.pdf

Square 1 Bank 406 Blackwell Street, Suite 240, Durham, NC
According to their website Square 1 is "a team of battle-tested venture bankers, tired of traditional bank bureaucracy." "Square 1 Bank provides financial services to entrepreneurs and venture capitalists. The company offers venture capital, treasury management, and trade finance products and services, as well as credit solutions. It also provides investment products, such as treasuries, agencies, commercial paper, and corporate bonds. The company was founded in 2005 and is based in Durham, North Carolina with additional offices in Austin, Boston, Boulder, Durham, Los Angeles, McLean, New York metro, Palo Alto, San Diego, and Seattle. Square 1 Bank operates as a subsidiary of Square 1 Financial, Inc."
http://investing.businessweek.com/research/stocks/private/snapshot.asp?privcapId=21880567
https://www.square1financial.com/people/corporate_team.php
May 2009 List of Banks Examined for CRA Compliance:
http://leasingnews.org/PDF/Monthly_List_Banks_Examined_CRA.pdf
---------------------------------------------------------------

---------------------------------------------------------------

Banks Expect Credit Card Quality To Deteriorate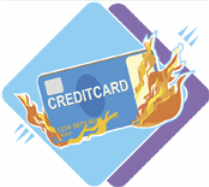 Credit standards for approving card applications tightened at nearly 60% of banks in the first three months of this year, according to the results of a senior loan officer opinion survey on bank lending practices released yesterday by the Federal Reserve.
Nearly 52% of respondents said credit card standards "tightened somewhat," while 41.9% said their standards remained unchanged and 6.5% said they "tightened considerably." The Fed based the findings on survey responses from 53 domestic banks and 23 U.S. branches and agencies of foreign banks.
More than 62% of respondents tightened credit limits during the first quarter, while 37.5% said their credit limits remain unchanged. Half of the banks "somewhat" tightened their minimum required credit score for new and existing credit card accounts, and 6.3% of banks "considerably" tightened the required credit score.
A significant majority of banks reported that credit quality for all types of loans is likely to deteriorate over the year if the economy progresses according to consensus forecasts, according to the survey results. More than 90% of respondents expect credit card loan quality to deteriorate at least somewhat and 9.7% expect loan quality to stabilize near current levels.
The outlook for prime residential mortgage loans is almost as bleak. Approximately 84% of respondents expect loan quality to deteriorate at least somewhat, while 14% expect loan quality on prime residential loans to stabilize near current levels.
CreditandCollectionsWorld.com

----------------------------------------------------------------

Sales Make it Happen --- by Scott Wheeler
With over twenty-six years of leasing experience and an Executive Masters in Business Administration, Scott is an accomplished senior leasing executive with leadership qualities in marketing and operations. His extensive experience will benefit organizations looking to reach a higher level of profitability and corporate development.
The Eyes and Ears of Our Industry
The lease originator is the front line of our industry. He/she is often the only face that the customer sees during the process. It is an awesome responsibility. Most originators do an excellent job of not only generating new business for themselves, but representing many individuals who are working behind the scenes to process, fund and collect the leases and financial agreements which they originate. The originators are our eyes and ears; they are also the industry's first line of defense against misinformation and fraud.
During more challenging economic times the originator needs to be acutely aware of his responsibility in order to protect himself, his company, the vendor, the lessee and the ultimate holder of the financial paper he is generating. I strongly believe that most people are honest and are not capable of intentionally hurting others. In strong economic times we all run into situations which do not seem quite right, but usually everything works out fine; therefore, we begin to accept minor process exceptions as a matter of doing business. However, in desperate times, desperate people do desperate things. I suggest that we re-evaluate all of our practices. If something does not seem quite right we must make the extra effort to slow the process down, dig deeper, and confirm or deny that the situation is valid and true. Past experiences with brokers, lessees, vendors, lessors, funding sources and banks may not be enough to skip important due diligent processes. Each of these organizations is facing many challenges and one individual within one organization can sour the process and create incredible financial harm for many stakeholders who in the past were trusted business partners.
My past experience has always led me to the same conclusions. If something seems too good to be true then it probably is. If someone is unwilling to answer basic questions then they were more often than not trying to hide valuable information which may alter the transaction. When normal ongoing processes suddenly change, then troubles may be on the horizon. If a business partner is suddenly in a hurry and claims that a transaction has a limited time constraint or they won't be able to hold up their side of the agreement, then it is time to slow down the process. When individuals are asking for exceptions and pleading for sympathy, because of their financial situation, then it's time to rethink your involvement in the transaction. Most importantly my gut is usually right – when a situation doesn't seem right, then I am best served by following my instincts and either walk away from a transaction, or slow the process down while verifying the situation.
Honesty is always the best policy. Those who work in the gray area will pay their price eventually. The lease originator who believes their participation in a faulty deal will produce good income today is not considering the long term effects of having a tarnished reputation in our industry. The leasing world is quite small; and intentional missteps, misleading information or the unwillingness to protect your fellow business partners and even competitors will quickly deteriorate your ability to maximize your profits in the future. Equally as impressive, is the ability to develop personal integrity and respect in our industry when you are instrumental in flushing out bad situations and individuals who are involved in activities which are harmful to all of the stakeholders in the leasing/financing community. The industry depends upon lease originator to be the engine which drives our business into the future and most importantly to promote ethics, integrity and respect among all stakeholders.
--------------------------------
Please let me know your thoughts, suggestions or ideas.
scott@wheelerbusinessconsulting.com or 410-877-0428 .
Sales Makes it Happen articles:
http://www.leasingnews.org/Legacy/index.html
----------------------------------------------------------------

Major Changes in Lease Accounting
By William Bosco,
Equipment Leasing and Finance Association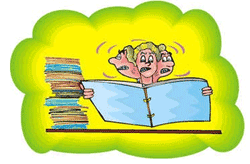 The Financial Accounting Standards Board (FASB) is a private sector organization funded by corporations — not the government — and overseen by the Securities and Exchange Commission. Its mission is to develop Generally Accepted Accounting Principles (GAAP), which all public companies must follow. As part of the global effort to establish uniform corporate financial accounting standards, the FASB and its sister organization, the International Accounting Standards Board (IASB), are working jointly to develop a new model for the recognition of assets and liabilities arising under lease contracts. The current model, Statement of Financial Accounting Standards No. 13, Accounting for Leases (known as FAS 13 and IAS 17), governs the accounting for commercial lease transactions in the U.S. The scope of the new project is the same as FAS 13, covering commercial leases (those related to plant, property and equipment).
The Board's intent is to capitalize all material leases on lessees' books. This would bring all assets and liabilities on balance sheet and account for the lease contract's rights and obligations as assets and liabilities. The proposed new standard is expected to impact the balance sheets of all companies subject to U.S. GAAP who use leasing to acquire assets or as part of their asset management strategy.
Initially the Project was to address both lessee and lessor accounting and thus replace FAS 13 in its entirety; however, the Project has since been scaled back to address only lessee accounting. This is important because the Boards will take up the issue of lessor accounting at a later time.
The favored initial measurement is to estimate likely lease payments including estimating renewals, contingent rents, purchase options and residual guarantees and record the present value (using the lessee's incremental borrowing rate) as an asset and a liability. Catch-up adjustments for any changes in estimates will be required on reporting dates.
The favored subsequent accounting is to amortize/depreciate the asset on a straight-line basis and account for the liability as a loan with imputed interest expense, thus front ending the lessee's expense compared to current GAAP for operating lease rent expense (straight line).
Why Is the Project Important to Businesses?
Estimates are U.S. public companies have $1.3 trillion in operating lease payments which will be capitalized on balance sheets adding assets and liabilities. Sales-type lease accounting reflects economic reality where the lease is a purchase/financing and a gross profit exists. Comparing the current straight-line pattern of lessee operating lease accounting versus finance lease accounting will significantly front end lease expense and cause book tax differences that do not reflect the economic impact of leases. The first year increase in lease expense for a typical three-year lease is 7 percent and for a 10-year lease it is 21 percent.
When is contingent rent a liability and what is the value to be recorded? Capitalizing contingent rents will significantly increase capitalized amounts and complexity. Lease capitalization, recalculating changes in estimates and deferred tax accounting for leases will be complex and burdensome.
ELFA President Kenneth E. Bentsen, Jr. is concerned about the proposed revisions. ELFA represents the $650 billion equipment finance sector. "The concepts proposed may add more complexity, subjectivity and uncertainty, particularly as it relates to small and medium sized enterprises that are generally not publicly held. If the proposed changes do not reflect an appropriate balancing of costs and benefits, they could result in an unwarranted increase in cost of capital to U.S. companies that utilize leasing as a means of capital formation through the acquisition and investment in capital plant and equipment or real estate. Further, we are disappointed that the Boards decided to split the project and not take up lessor accounting commensurate with lessee accounting," Bentsen said.
Who Will Be Impacted and How?
Captive finance companies will lose sales-type lease accounting as there will be no classification of leases that transfer ownership rights. The present value of the lease rents will be recorded by the lessee as an asset and liability. In a three-year $4,000 PC lease, the present value rents will be capitalized at $3,528 or 89 percent of cost assuming an 8 percent discount rate.
The profit and loss (P&L) pattern will not represent the economic nature of a rental agreement as it will be front-ended as level rent expense is replaced by imputed interest on the liability at 7 percent and straight line depreciation of the capitalized asset. For a three-year lease with monthly rents of $111 (total annual rent of $1,326) the increase in first year expense is $93 or 7 percent higher than straight line.
Contingent Profit and Loss Pattern
Contingent rent will cause large amounts of "estimated" contingent rents to be capitalized at inception where no "true" liability exists until incurred, increasing the asset and liability and exacerbating the front-ending of expense. The estimates would be reviewed and adjusted at each reporting date with complex calculations and catch-up adjustments to be made. The P&L pattern will not match the IRS tax treatment triggering deferred tax accounting.
What Can Businesses Do?
Lessees and lessee groups should become involved in the project by providing comment directly to the FASB/IASB. The discussion paper, Leases: Preliminary Views is available on the "Open for Comment"' section on www.iasb.org and the comment period ends July 17, 2009.
Comments to the Boards could be based on theoretical arguments such as the nature of liabilities, the economics of transactions, the needs of users of financial statements, clarity in financial statements, as well as cost/ benefit and complexity. Specifically, the following points could be emphasized in comment letters: The rights in lease contracts must be considered and lease classification is an important distinction for readers of financial statements.
Sales-type lease accounting is appropriate for leases with a gross profit and where they are, in-substance, sales.
A straight line expense pattern for P&L reporting more faithfully reflects the economics of a true lease.
Certain contingent rents are not liabilities until they are probable to occur.
William Bosco is a member of the IASB/FASB International Working Group on lease accounting and an accounting policy consultant for the Equipment Leasing and Finance Association (ELFA), the trade association that representing companies in the $650 billion equipment finance sector, which includes financial services companies and manufacturers engaged in financing capital goods.
For more information, please visit www.ELFAOnline.org.
©Equipment Leasing and Finance Association 2009. Reprinted with permission
----------------------------------------------------------------
#########################################

Up to 40% of Restaurant Chains Could Face Failure Within a Year,
According to AlixPartners Study
In Survey, Over Half of Respondents Expect to Spend $10 or Less per Meal This Year; Industrial-Style 'Lean' Approach Needed in the Industry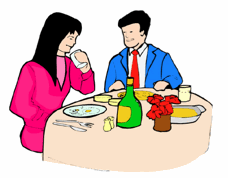 NEW YORK, NY--- A new study by the global business-advisory firm AlixPartners LLP shows that, given the current economy plus current conditions in the industry, up to 40% of America's restaurant chains could face severe liquidity crises within the next 12 months. The study shows that restaurants are now saddled with a debt-to-equity ratio more than double what it was in 2006, that cash levels have dropped at a rate of 6.5% per annum since 2004 and that only in the lower-price end of the market have earnings and returns on investment been anything but worrisome.
AlixPartners studied 110 restaurant chains across four main categories: fine dining, casual dining (eateries with lower prices but that still offer full table service), fast-casual dining (those with no table service but with the promise of a higher quality of food and atmosphere than a fast-food restaurant) and quick-service restaurants (where food is ordered at a walk-up cash register or at a drive-through window). It also surveyed 1,000 consumers about their recent dining habits and expectations for future spending. Almost half (48%) of respondents said they plan to eat out less frequently in the coming year, and over half (51%) predicted their average spend per meal would be $10 or less, up from 42% for 2008.
Andy Eversbusch, a managing director at AlixPartners and leader of the firm's Restaurant and Food Services Practice, said, "While certainly there are healthy companies in every restaurant category, our analysis suggests that, without aggressive intervention, up to 40% of chains face the possibility of a severe liquidity crisis, which could mean failure, within a year. And if things worsen in the economy, that timeline could shrink to just a few months for many chains. Overall, we found declining growth rates and declining same-store sales in all four sectors, as well as declining EBITDA in three of the four sectors, with only quick-service restaurants bucking that latter trend.
"Moreover," continued Eversbusch, "our research suggests that fine-dining and casual restaurants in particular are likely to experience a further and potentially dramatic drop in earnings, cash and returns this year, as they find themselves caught in the vice of a recessionary economy and rising labor prices due to hikes in the minimum wage rate. As the survey part of our study shows, when it comes to dining out these days, Americans are saying either, 'Let's eat at home instead' or 'Let's eat cheap' -- or at least, 'Let's get a lot more value for the money that we are willing to spend.'"
The AlixPartners study showed that the debt-to-equity ratio among restaurants has jumped to 1.38, up from 0.68 in 2006, leaving the industry little headroom to handle the current recession. It also shows that while overall industry cash levels have been dropping, operating cash flows (key to any company's day-to-day survival) have also been flat or declining in all sectors except quick-service -- and even in that category on-hand cash has dropped precipitously since 2005. In terms of returns, it found that while fine dining has for some time endured the lowest return on capital employed (ROCE) among the four sectors, casual establishments are also lagging behind. Meantime, it found that while quick-service restaurants are enjoying the highest ROCE today, fast-casual restaurants have, since 2004, seen much greater sales growth.
Despite their challenges, restaurants do have a lot of opportunities today, according to AlixPartners. In addition to acquisition and market-share opportunities for stronger players, AlixPartners notes that applying "lean" principles to all restaurant operations, an approach first pioneered in manufacturing industries, may provide a lifeline for any player in this space.
Said Eversbusch: "While it's still the case that you can't 'save your way to prosperity' in the restaurant business, that ultimately consumer traffic makes or breaks a company, aggressively leaning-out costs at every level, including in the supply chain, can definitely help restaurants deal with this current environment."
Said Adam Werner, a director at AlixPartners and one of the authors of the study: "Just as lean production has saved billions of dollars for leading manufacturing companies, our research and experience in the field shows that restaurants could also benefit greatly from the application of similar techniques, such as minimizing energy and water use, optimizing labor schedules, and controlling waste and inventory levels with improved demand forecasts. When combined with proven techniques in supply-chain and real-estate management, this could amount to savings of at least 15% against current costs."
"Those who run restaurants have, rightly so, traditionally focused on the customer experience," said Adam Fless, also a director at AlixPartners and another author of this study. "The main concern, whether it's a chain of quick-service restaurants or fine-dining establishments, has primarily been with the quality of the food, its presentation and so on. However, in today's environment, 'the meal' needs to be re-thought. It needs to be looked at not just as a consumer experience but also very much as a product, a product that needs to be optimally produced, sourced and delivered. To do any less is, really, to shortchange today's budget-conscious consumer."
Study Methodology
The AlixPartners 2009 Restaurant & Foodservice Review(SM) studied 110 branded restaurant chains (owned by 63 different companies), accounting for approximately 20% of the US industry. In addition, it surveyed 1,000 adults (age 18+) representative of the US population across all key demographic and income ranges about their plans and preferences for dining outside the home.
About AlixPartners
AlixPartners is a global business advisory firm offering comprehensive services to improve corporate performance, execute corporate turnarounds, and provide litigation consulting and forensic accounting services. The firm's specialty is urgent, high-impact situations when results really matter. It was the recipient of a record four awards from the Turnaround Management Association in 2008. The firm has more than 850 professionals in 13 offices across North America, Europe, and Asia, and is on the Web at www.alixpartners.com.
#########################################

Premier Lease & Loan Services and Integrated Financial Solutions
Renew Strategic Relationship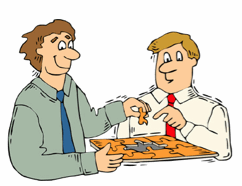 Bellevue, WA – – Premier Lease & Loan Services, an industry leader in commercial equipment insurance for leasing and finance companies, is pleased to announce the renewal of its strategic relationship with Integrated Financial Solutions. IFS provides lenders and lessors with software that efficiently and reliably manages the entire life cycle of an asset-based lease or a loan. Continuing a five-year relationship that facilitates software integration between the two companies, Premier's commercial insurance solutions will continue to seamlessly integrate with IFSLeaseWorks and IFSLeaseWorksASP.
Commercial equipment lessors and lenders utilizing IFSLeaseWorks and IFSLeaseWorksASP will also continue to have easy implementation of Premier's property and liability risk management solutions. This relationship also ensures that Premier's customers continue to enjoy IFS updates and new product developments with no interruption or compromise to the daily exchange of critical data.
"By partnering with IFS, we will continue to provide an extremely high level of software integration and data integrity to our clients. This is an important relationship that shows IFS's confidence in Premier as a premium provider of risk management solutions. It also demonstrates Premier's commitment to provide smooth implementation of our solutions for IFS-based organizations, making it easy to do business with us," said Steve Tosh, Divisional President, Premier Lease & Loan Services.
Additional information may be obtained from Brei Haywood, Premier Lease & Loan Services, at
(425) 957-3609 or bhaywood@plls.com.
About Premier Lease & Loan Services
A division within Great American Insurance Group, Premier Lease & Loan Services specializes in lease- and loan-related insurance products and services for financial institutions, with a focus on commercial equipment and vehicle lenders and lessors. Premier's creative and flexible programs provide risk management, fee income and product enhancement benefits. Headquartered in Cincinnati, Ohio, Premier has offices in Bellevue, WA, San Diego, CA, Toronto, Ontario, and the United Kingdom.
About Great American Insurance Group
Great American Insurance Group's roots go back to 1872 with the founding of its flagship company, Great American Insurance Company. Based in Cincinnati, Ohio, the operations of Great American Insurance Group are engaged primarily in property and casualty insurance, focusing on specialty commercial products for businesses, and in the sale of traditional fixed, indexed and variable annuities and a variety of supplemental insurance products. Great American Insurance Company has received an "A" (Excellent) or higher rating from the A.M. Best Company for over 100 years (most recent evaluation March 27, 2009). The members of Great American Insurance Group are subsidiaries of American Financial Group, Inc. (AFG), also based in Cincinnati, Ohio. AFG's common stock is listed and traded on the New York Stock Exchange and NASDAQ Global Select Market under the symbol "AFG."
About IFS
Integrated Financial Solutions (IFS) was formed in 1991 to develop and support software for the leasing industry. The experienced staff at IFS has a history of delivering systems on-time and on budget using today's most useful technologies. IFS has extensive experience in the leasing industry. IFS is a privately held company. As such, IFS has flexibility to focus on supporting its clients. The absence of debt gives IFS the strength to continue enhancing IFSLeaseWorks and develop new products.
#### Press Release ##############################
---------------------------------------------------------------------

News Briefs----
U.S. Says Bank of America Needs $33.9 Billion Cushion
http://www.nytimes.com/2009/05/06/business/06stress.html?_r=1&hp
FreightCar Net Rises as Sales Plummet
http://www.joc.com/node/411168
UAW to sell its 55% to a trust
http://www.nypost.com/seven/05052009/business/no_double_nickels_167688.htm
'American Idol' recap: Top 4 rock night
http://blogs.ajc.com/american-idol-blog/2009/05/05/55-american-idol-recap-top-4-rock-night/?cxntlid=thbz_hm
http://www.nytimes.com/aponline/2009/05/06/arts/AP-US-TV-American-Idol.html
Lil Kim was booted from "Dancing With the Stars."
http://www.accessatlanta.com/hp/content/shared-gen/ap/TV/US_TV_Dancing_
With_the_Stars.html?cxntlid=thbz_hm
---------------------------------------------------------------


You May have Missed---
BlackBerry throws iPhone a curve
http://www.chicagotribune.com/business/la-fi-blackberry5-2009may05,0,7986272.story
----------------------------------------------------------------

Sports Briefs----
Dungy pays Vick a visit in prison
http://sports.espn.go.com/nfl/news/story?id=4141706
Source: Favre, Vikes to discuss playing
http://sports.espn.go.com/nfl/news/story?id=4142857
----------------------------------------------------------------


California Nuts Briefs---
1,200 homes ordered evacuated amid Calif. wildfire
http://www.pressdemocrat.com/article/20090506/APA/905060545
Schwarzenegger says 'time for debate' on legal marijuana
http://www.sacbee.com/1095/story/1836403.html
Sonoma couple shares $75.7 million lottery win
http://www.pressdemocrat.com/article/20090505/ARTICLES/905059946/1349?Title=
Sonoma-couple-shares-75-7-million-lottery-win
Calif. men accused of smuggling songbirds
http://www.pressdemocrat.com/article/20090506/APA/905060528
----------------------------------------------------------------


"Gimme that Wine"
AAA uncorks New York state of wine
http://www.bizjournals.com/buffalo/stories/2009/05/04/daily6.html
Shifting Economic Conditions to Have Lasting Impact in Fine Wine Businesses
http://news.prnewswire.com/DisplayReleaseContent.aspx?ACCT=104&STORY=/www/story/
05-04-2009/0005018490&EDATE=
For Chablis Fanatics, Ah, 2007--by Eric Asimov
http://www.nytimes.com/2009/05/06/dining/06pour.html?ref=dining
Frog's Leap wine comes with a bit of whimsy
http://www.sfgate.com/cgi-bin/article.cgi?f=/c/a/2009/05/01/TR18171TB6.DTL
Wine Prices by vintage
http://www.winezap.com
http://www.wine-searcher.com/
US/International Wine Events
http://www.localwineevents.com/
Winery Atlas
http://www.carterhouse.com/atlas/\
Leasing News Wine & Spirits Page
http://two.leasingnews.org/Recommendations/wnensprts.htm
The London International Vintners Exchange (Liv-ex) is an electronic exchange for fine wine.
http://www.liv-ex.com/
----------------------------------------------------------------

Today's Top Event in History
1957 - Senator John Fitzgerald Kennedy of Massachusetts was awarded the Pulitzer Prize for his book "Profiles in Courage".
http://www.johnfkennedy.org/
[headlines]
----------------------------------------------------------------

This Day in American History
1740-birthday of John Penn, signer of the Declaration of Independence, born at Caroline County, VA. died September 1`4,1788.
http://www.rebelswithavision.com/JohnPenn.com/
http://www.colonialhall.com/penn/penn.asp
1775-the first Mason who was African-American was Prince Hall, initiated on March 6, 1775, in an army lodge that was stationed at Castle William under General Thomas Gage in or near Boston, MA. It operated under the Irish constitutions. When the British evacuated Boston, Hall and his fellow members were given a permit to form African Lodge No. 1, which they did on July 3, 1776. On June 30, 1784, after the Revolution, Hall and others applied to the Grand Lodge of England for a warrant, which was issued on September 29,1784, to African Lodge No. 459, with Prince Hall as Master. The first meeting under the charter was held on May 5, 1787, in Boston, MA. the lodge was not recognized by American masonry. The first African-American lodge to be recognized was the Alpha Lodge of New Jersey, No. 116 Free and Accepted Masons, the warrant for which was granted at the Annual Communications of the Grand Lodge in Trenton, NJ, on January 19,1871. The Mason at one time was the largest "fraternal" organization in the United States and quite influential in all communities.
http://www.princehall.org/
http://www.bessel.org/masrec/pha.htm
1812-birthday of Martin R. Delaney, ethnologist, Black newspaper publisher, the first African-American to receive a regular army officer commission (Major) and African-American nationalist.
http://www.spartacus.schoolnet.co.uk/USASdelaney.htm
http://afgen.com/delaney.html
1829- Phoebe Ann Coffin, (aka Phebe Hanaford), first woman ordained in New England as a minister. PAC was an successful author in addition to being a Universalist minister.
http://www.cyberhymnal.org/bio/h/a/n/hanaford_pac.htm
1851-Dr. John Gorne of Apalachicola, FL, was granted a patent for a mechanical freezer, " an improvement in the process for the artificial production of ice." At a dinner on July 14, 1850, at the Mansion House, Apalachicola, Gorrie produced blocks of ice the size of bricks. He installed his system in the U.W. Marine Hospital in Apalachicola.
1856-Birthday of Robert E. Peary, who was thought to be the first to discover the North Pole. As reported in This Day in American History on May 3, the first airplane flight to the North Pole discovered he did not discover the "true" North Pole as originally claimed.
http://memory.loc.gov/ammem/today/may06.html
"...was piloted by Lieutenant Colonel William Pershing Benedict of San Rafael, CA, and copilot Lieutenant Colonel Joseph Otis Fletcher of Shawnee, OK. In 1997, historian Robert M. Bryce published the results of research indicating that no previous explorer succeeded in reaching the Pole, despite two long standing claims, and that Fletcher was the first human known to set foot on it. In addition, Dr. Albert Paddock Crary, who was in this party, on February 12,1961, reached the South Pole by tracked vehicle as part of a scientific expedition. He became then the only explorer to set foot"
1856 - U.S. Army troops from Fort Tejon and Fort Miller prepared to ride out to protect Keyesville, California, from Yokut Indian attack.
1864 - General Sherman began to advance on Atlanta.
1877 -- Chief Crazy Horse surrenders to US troops, who later murder him (on Sept 5th he is bayoneted in the back on orders; Dakota Sioux Chief Sitting Bull leads 5,000 of his followers into Canada to ask protection from the Queen & petition land for a reserve after defeating Gen. Custer & US 7th Cavalry at the Little Big Horn. The Canadian government refuses.
1882-Congress restricted the immigration of Chinese laborers, actually suspending Chinese immigration for a 10-year period and forbidding naturalization. The act was repealed on December 17,1943
1882 -- Congress passes the first Chinese Exclusion Act over the veto of President Garfield, making it unlawful for Chinese laborers to enter the US for the next 10 years & denying naturalized citizenship to the Chinese already here. Chinese immigration is essentially shut off for the next 60+ years, as the act is extened in both 1902 & 1904.
1884 -- Brokerage firm of Grant & Ward, in which former President Ulysses S. Grant was a silent partner, failed under the weight of $16,725,466 worth of debts. It soon became known that Ward was a swindler who had used Grant's "good" name to perpetuate one fraud after another.
1895-birthday of Rodolpho Alfonzo Rafaello Pietro Filberto Gugliemi Di Valentina D'Antonguolla, whose professional name was Rudolph Valentino, was born at Castellaneta, Italy. Popular cinema actor. For years press reports claimed that "at least one weeping veiled woman in black bought flowers to his tomb" in Hollywood Memorial Park, every year on the anniversary of his death at New York, NY. August 23, 1926
1899-birthday of trombonist Charlie Irvis, New York City.
http://www.centrohd.com/biogra/i1/charlie_irvis_b.htm
1904-Country music pioneer Cliff Carlisle was born in Taylorsville, Kentucky. An associate of Jimmie Rodgers, he began his recording career in February 1930 with Rodgers's "T For Texas." During the next 18 months, Cliff Carlisle recorded more than a dozen of Rodgers' songs, and many other tunes sung in Rodgers' style. Cliff later formed a duo with his brother Bill, and they were popular throughout the '30s and '40s. Cliff Carlisle retired from music in 1947.
http://www.mustrad.org.uk/reviews/carlisle.htm
http://www.arhoolie.com/titles/7039.shtml
1915-George Herman " Babe" Ruth of the Boston Red Sox hit his first major league home run in a game against the New York Yankees in New York. http://www.baberuth.com/
1915-birthday of Orson Welles, actor and director born at Kenosha, WI. Citizen Kane, which he directed and in which he played the title role, is one of the most influential films ever made. Other files in which he had a role include The Third Man and the Magnificent Amersons. A radio show he
did in the 1930's brought listeners to believe the Earth was invaded form Mars. Died at Los Angeles, CA, October 10, 1985. http://www.bway.net/~nipper/
1918- Canadian composer and teacher Godfrey Ridout was born in Toronto. During his association with the University of Toronto's Faculty of Music from 1948 until his retirement in 1982, he guided some of Canada's most famous musicians. As a composer, Ridout will be best remembered for his orchestral pieces, including "Music For a Young Prince," commissioned for the opening of the St. Lawrence Seaway in 1959 and composed with Prince Charles in mind. Ridout died in 1984.
http://www.musiccentre.ca/CMC/dac_rca/eng/p_/Ridout_Godfrey.html
1928-The longest footrace in history began at City Hall in New York City. It concluded on July 24 in San Francisco, 3, 415 miles later. 60-year-old Abraham Lincoln Monteverde, a veteran of more than 100 marathons, not only won the race, but he was also the only competitor to finish.
1931-brithday of Willie Howard Mays, Hall of Fame outfielder, born at Westfield, AL.
http://www.baseballhalloffame.org/hofers_and_honorees/
hofer_bios/mays_willie.htm
http://sportsillustrated.cnn.com/baseball/mlb/all_time_stats/players/
m/42662/index.html
1936-birthday of singer Sylvia Robinson ( Mickey and Sylvia), Born Sylvia Vanderpool in New York City . Singer/songwriter/producer/ label owner. In mid-'50s, teamed with Mickey Baker to form the performing duo Mickey & Sylvia. Had million-selling "Love Is Strange" in 1956-57. Married Joe Robin son and founded All Platinum Records which later became Sugar Hill Records, the first major rap label.
http://www.picosearch.com/cgi-bin/ts.pl
1937-at 7:20pm, the dirigible Hindenburg exploded as it approached the mooring mast at Lakehurst, NJ, after a trans-Atlantic voyage. Of its 97 passengers and crew, 36 died in the accident, which ended the dream of mass transportation via dirigible
http://www.vidicom-tv.com/tohiburg.htm
1939- Herbie Cox, lead singer of the '50s and '60s vocal group the Cleftones.
http://www.destinationdoowop.com/cleftones.htm
1940 -- John Steinbeck's The Grapes of Wrath wins the Pulitzer Prize as most distinguished novel of 1939. He gets the Nobel Prize for Literature in 1962.
Banned in 1980 in two Iowa high school sophomore classes after a parent complained the book was "profane, vulgar, & obscene."The head of the school board defended the action, noting the US was "going pell mell downhill" morally & they were reversing the trend.
http://steinbeck.sjsu.edu/home/
1942 David Freisen birthday
http://www.globalbass.com/archives/may2001/david_friesen.htm
1944 - The first flight of the Mitsubishi A7M fighter (designed to replace the Zero) takes place. Technical problems and Allied bombing raids prevent mass production.
1948 - May 6, 1948- KNXT (now KCBS) TV channel 2 in Los Angeles CA (CBS) 1st broadcast
1951-May 6, Liz Taylor's 1st divorce (Conrad Hilton Jr)
http://www.bestofcolumbus.com/fussichen/otde.htm
http://www.who2.com/conradhilton.html
1953-Alva "Bobo" Holloman of the St. Louis Browns pitched a no-hitter in his first major league start, defeating the Philadelphia Athletics, 6-0. Holloman never pitched another complete game in his career which lasted just another 21 games. His early appearances with them, all in relief, yielded an ERA close to 9.00. Undaunted, the confident Holloman pestered manager Marty Marion to give him a chance as a starter. He took the mound in that capacity for the first time on the rainy night of May 6, 1953 before a hometown crowd of 2,473 and no-hit the Athletics 6-0. The 29-year-old rookie embellished his performance with three RBI and his only two hits in the majors. Yes, he never pitched another complete game in his major league career, which was over before the end of 1953.
http://www.pubdim.net/baseballlibrary/ballplayers/H/Holloman_Bobo.stm
http://www.baseball-reference.com/h/hollobo01.shtml
http://www.pubdim.net/baseballlibrary/sabr/tbi/H/Holloman_Bobo.tbi.stm
1954-running for the British Amateur Athletic association in a meet at Oxford University, Roger Bannister broke the four-minute barrier with a time of 3?59:4. Four minutes for a mile at the time was considered not only a physical barrier but also a psychological one. In this epic race, Bannister relied on two teammates to pace him. Chris Brasher helped Bannister for the first two laps with times of 57.5 and 1:58.2. Chris Chataway sprang to the lead for the third quarter (3.00:5). Bannister followed Chataway around the curve and started his kick on the backstretch. He sprinted pas Chataway and, as he broke the tape, into track history. But his record lasted little more than a month, until John Landy of Australia ran 3:58.0 on June
21.
1957 - Senator John Fitzgerald Kennedy of Massachusetts was awarded the Pulitzer Prize for his book "Profiles in Courage".
http://www.johnfkennedy.org/
1957-Eugene O'Neill became the first writer to win a Pulitzer Prize four times for drama: 1957,"for his play "Long Day's Journey Into Night." His other awards were in 1920 for"Beyond the Horizon," in 1922 for "Anna Christie," and in 1928 for "Strange Interlude."
http://www.almaz.com/nobel/literature/1936a.html
http://www.eoneill.com/
1958-Top Hits
Tequila - The Champs
The Witch Doctor - David Seville
Wear My Ring Around Your Neck - Elvis Presley
Oh Lonesome Me - Don Gibson
1959 - The Pablo Picasso painting of a Dutch girl was sold for $154,000 in London. It was the highest price paid to that time for a painting by a living artist.
1963-William Faulkner wins a posthumous one for The Reivers; Samuel Barber wins for his "Piano Concerto No. 1."
1964-the first election in the District of Columbia was the primary election, when the Reverend Edward Franklin Jackson, a Methodist minister who was African-American, defeated Frank Daniel Reeves for the office of Democratic committee-man.
1965-In their Clearwater, Florida hotel room, Mick Jagger and Keith Richards work out the opening guitar riff of "Satisfaction", following Richard's purchase of a Gibson fuzz-box earlier that day.
1965-James Brown reworks a song called "I Found You" by Yvonne Fair and comes up with "I Got You" (I Feel Good). It will become the biggest hit of his career, reaching #3 in the US.
1967-Two weeks after being pushed out of the top spot on the Cashbox Best Sellers list by The Monkees' "A Little Bit Me, A Little Bit You", Nancy and Frank Sinatra return to the top spot with "Something Stupid".
1966---Top Hits
Good Lovin' - The Young Rascals
Monday Monday - The Mamas & The Papas
Sloop John B - The Beach Boys
I Want to Go with You - Eddy Arnold
1968-PATTERSON, ROBERT MARTIN Medal of Honor
Rank and organization: Sergeant, U.S. Army, Troop B, 2d Squadron. 17th Cavalry. Place and date: Near La Chu, Republic of Vietnam, 6 May 1968. Entered service at: Raleigh, N.C. Born: 16 April 1948, Durham, N.C. Citation: For conspicuous gallantry and intrepidity in action at the risk of his life above and beyond the call of duty. Sgt. Patterson (then Sp4c.) distinguished himself while serving as a fire team leader of the 3d Platoon, Troop B, during an assault against a North Vietnamese Army battalion which was entrenched in a heavily fortified position. When the leading squad of the 3d Platoon was pinned down by heavy interlocking automatic weapon and rocket propelled grenade fire from 2 enemy bunkers, Sgt. Patterson and the 2 other members of his assault team moved forward under a hail of enemy fire to destroy the bunkers with grenade and machinegun fire. Observing that his comrades were being fired on from a third enemy bunker covered by enemy gunners in l-man spider holes, Sgt. Patterson, with complete disregard for his safety and ignoring the warning of his comrades that he was moving into a bunker complex, assaulted and destroyed the position. Although exposed to intensive small arm and grenade fire from the bunkers and their mutually supporting emplacements. Sgt. Patterson continued his assault upon the bunkers which were impeding the advance of his unit. Sgt. Patterson single-handedly destroyed by rifle and grenade fire 5 enemy bunkers, killed 8 enemy soldiers and captured 7 weapons. His dauntless courage and heroism inspired his platoon to resume the attack and to penetrate the enemy defensive position. Sgt. Patterson's action at the risk of his life has reflected great credit upon himself, his unit, and the U.S. Army.
1970 -- Between today & about the 20th, student strikes disrupt 448 colleges, involving 1 million+ students (possibly as many as "4 million students"; Todd Gitlin believes 750+ campuses (of 2500 nationwide), with demonstrations at 1200+ demonstrations against sending troops to Cambodia) Stanford University experiences "worst riots in its history."
75 campuses stayed closed thru rest of the school year).
http://world.std.com/obi/Emi.Anthology/tears.html
1972-Elton John's "Rocket Man" is released in the US, where it will reach #6.
1973-The New England Whalers won the first championship of the World Hockey association. They defeated the Winnipeg Jets, 9-6, to win the final series, four games to one. Both teams later moved into the National Hockey League.
1973- Paul Simon began his first solo tour in Boston, three years after splitting up with Art Garfunkel. Some of the shows were recorded and selections released on the following year's "Live Rhymin'" album.
1974---Top Hits
The Loco-Motion - Grand Funk
Dancing Machine - The Jackson 5
The Streak - Ray Stevens
Things Aren't Funny Anymore - Merle Haggard
1977-Ten weeks after entering the Billboard singles chart, The Eagles' masterpiece, "Hotel California" became the band's fourth US #1 hit.
1980 - NBC came to terms with its superstar, Johnny Carson, on this day. Johnny signed a new three-year contract for approximately $5-million a year. Carson also reduced his"Tonight Show" to one hour from ninety minutes and cut his work week to four nights. Plus, he got billing in the show's title, as it became "The Tonight Show starring Johnny Carson".
http://www.johnnycarson.com/carson/indexflash.jsp
1982 - Gaylord Perry of the Seattle Mariners became the 15th pitcher in the major leagues to win 300 career victories. Perry, known for his spitball as well as a variety of other pitches, led the Mariners past the New York Yankees 7-3. He was long suspected of doctoring the baseball with his salvia. Perry pitched for eight different teams over 22 years an won 314 games.
http://www.baseball-reference.com/p/perryga01.shtml1982
--Top Hits
I Love Rock 'N Roll - Joan Jett & The Blackhearts
Chariots of Fire - Titles - Vangelis
Ebony and Ivory - Paul McCartney with Stevie Wonder
Mountain Music - Alabama
1984- Tina Turner's comeback hit, "What's Love Got to Do With It," was released. The song went to number one, won Grammys for record and song of the year, and established Turner as a major solo star. 1986- The Rev. Donald E. Pelotte, 41, was ordained in Gallup, New Mexico -- the first American Indian to be made a Roman Catholic Bishop in the U.S.
http://www.phillyburbs.com/drexel/news/1005bishop.htm
http://www.dioceseofgallup.org/
1986 - From the What an Ungrateful Thing to Do, Joan file: Comedienne, Joan Rivers, put her foot in her mouth by announcing to the world that she was leaving "The Tonight Show" as permanent guest host to begin her own late-night gabfest on the new FOX TV Network. http://www.joanrivers.com/
1988-" Have another doughnut, you fat pig!" After a 6-1 loss to the Boston Bruins in the Stanley Cup playoffs, New Jersey Devils coach Jim Schoenfeld confronted referee Don Koharski as the officials left the ice. In a scuffle, Kobarski either fell, or was pushed, causing Schoenfeld to mock him with the insult, " Have another doughnut, you fat pig!." The league suspended Schoenfeld without a hearing, but a judge granted the Devils request for an injunction, in response, regular officials chose not to work the next Devils-Bruins game. Instead, an amateur ref. handed the game assisted by two off-ice officials acting as linesmen. The Devils won, 3-1.
1990---Top Hits
Nothing Compares 2 U - Sinead O'Connor
I Wanna Be Rich - Calloway
How Can We Be Lovers - Michael Bolton
Love on Arrival - Dan Seals
1992- Bruce Springsteen unveiled his new band at a surprise show at the Bottom Line in New York. The only holdover from the E Street Band was keyboardist Roy Bittan. The four-piece group backed Springsteen on "Saturday Night Live" three nights later. "The Boss" opened his world tour in Stockholm nine days after his New York appearance.
1998-Chicago Cubs rookie pitcher Kerry Wood set the National League record and tied the major league record for most strikeouts in a 9-innning game when he fanned 20 Houston Astros in a 2-0 Chicago win. Roger Clements set the major league record in 1986 and tied it in 1996. The former modern National League Mark, 19, was held by three pitchers, Steve Carlton, Tom Seaver and David Cone.
http://sportsillustrated.cnn.com/baseball/mlb/players/14836/index.html
2006--Nancy Sinatra unveiled her star on the Hollywood Walk Of Fame as she celebrated forty years in music since the debut of her 1966 hit "These Boots Are Made for Walkin".
--------------------------------------------------------------

Baseball Poem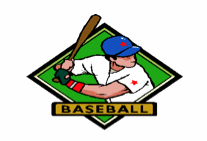 This May the Hall of Fame conducted its first baseball haiku contest, and poets from all over the United States and Canada submitted hundreds of entries.
An all-star panel of Hall of Fame staffers judged the poems, and chose the six winners below, which will remain posted on our web site through Hall of Fame Weekend.
Haiku is an ancient Japanese verse form which requires a poem to be three lines long. The first and third lines of the poem should contain five syllables, and the middle line should contain seven syllables. Good haiku poems usually incorporate a reference to nature, particularly to the season of the year. This makes haiku a perfect form of poetry for expressing thoughts of baseball, since baseball is so intimately connected to the seasons.
The six winners will each receive a copy of Line Drives: 100 Contemporary Baseball Poems, a new anthology published by Southern Illinois University press in 2002, and co-edited by the Hall of Fame's own research director, Tim Wiles.
Smallest Red Sox fans
With shirts too wide for shoulders,
named "ARCIAPARR."
--Kurt Blumenau, Emmaus, PA
The field is empty
The baseball game has ended
No more cheering crowds
--Mary Catherine Harmon, Milford, NY
Ball falls harmlessly
Dark October night cool, crisp
Last man coming home
--Patrick Lethert, Woodbury, MN
Bonds swings the maple,
Pac bell is aroar, the long
winter is no more.
--Perry Dugger, Madisonville, KY
My fifty-third spring;
Once again I carefully
Oil up the old mitt.
--Larry Bole, New York, NY
Pitchers and catchers
Report in February
Spring training begins
--James Bernhardt, (Submitted without place information)
--------------------------------------------------------------

SuDoku
The object is to insert the numbers in the boxes to satisfy only one condition: each row, column and 3x3 box must contain the digits 1 through 9 exactly once. What could be simpler?
http://leasingnews.org/Soduku/soduko-main.htm
--------------------------------------------------------------

Daily Puzzle
How to play:
http://www.setgame.com/set/puzzle_frame.htm
Refresh for current date:
http://www.setgame.com/set/puzzle_frame.htm
--------------------------------------------------------------


http://www.gasbuddy.com/
http://www.gasbuddy.com/GB_Map_Gas_Prices.aspx
http://www.gasbuddy.com/GB_Mobile_Instructions.aspx
--------------------------------------------------------------

Weather
See USA map, click to specific area, no commercials
--------------------------------------------------------------

Traffic Live---
Real Time Traffic Information
You can save up to 20 different routes and check them out with one click,
or type in a new route to learn the traffic live
--------------------------------