LEASING ACCOUNT EXECUTIVE
Seeking an experienced Leasing Professional who has:
a proven track record in the middle market arena
experience w/ customer & vendor programs
Home State Leasing Corporation, a subsidiary of Home State Bank, N.A., has been serving the needs of our clients since 1915.
Friday, May 8, 2009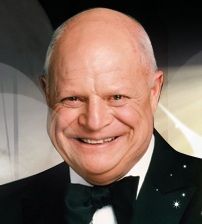 One of the worlds greatest insult stand-up comics Donald Jay "Don" Rickles ("Mr. Warmth") born May 8, 1926 Queens, New York, still performing today. While working in a Los Angeles nightclub early in his career, he spotted Frank Sinatra. Rickles said "I just saw your movie, The Pride and the Passion and I want to tell you, the cannon's acting was great." He added, "Make yourself at home, Frank. Hit somebody!" He appeared on the Johnny Carson show over 100 times, was quite famous in Las Vegas. You were not anybody until he insulted you.
http://www.mrwarmthdonrickles.com/
Headlines---
Bulletin Board Complaint
IFC Credit, Morton Grove, Illinois
Classified Ads---Syndicator
Marlin: "The Axeman Cometh"
by Christopher Menkin
Cartoon—Dan Dyer, George Pelose, Joe Dyer
42% More Approvals at BSB last Week
Classified Ads---Help Wanted
Cartoon---New from Lease Accounting!
FASB Issues New Lease Accounting Paper
by Shawn Halladay
New Hires---Promotions
Placard---Everyone's Brings Joy to the Room
ELFA's TALF Finance Securitization Web Seminar
An Advertising Campaign Works on Leasing News
Star Trek/Rudo y Cursi/Taken (my favorite)
Of Time and the City/Galaxy Quest
Fernando's View by Fernando F. Croce
Bank of West loses $85 million
US Bancorp sees signs loan stability
AIG First Quarter loss $4.35 billion
N.Y. Fed chief resigns 'immediately'
Stress tests 10 big banks need $75 billion
News Briefs---
California Nuts Brief---
Sports Briefs---
"Gimme that Wine"
Today's Top Event in History
This Day in American History
Baseball Poem
SuDoku
Daily Puzzle
GasBuddy
Weather, USA or specific area
Traffic Live----
######## surrounding the article denotes it is a "press release"
--------------------------------------------------------------

Bulletin Board Complaint
IFC Credit, Morton Grove, Illinois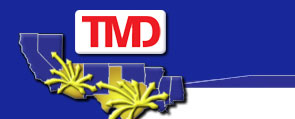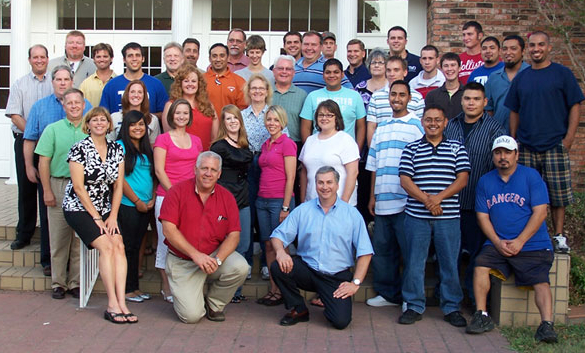 "Below is a recap of the conversation I had with Tom Laury (consultant who claimed to be working with and on the behalf of IFC Credit/First Corp):
"On Friday, May 1st I received a call from Tom Laury with IFC/FirstCorp (847-663-6724) in response to an email that I had sent and he mentioned he was on his way back to Illinois and would like to discuss the un-funded lease for over $25,731.43 on Monday May 4th.
"Monday afternoon, Tom and I discussed the un-funded $25,731.43 lease that was to have been funded in January. "He explained that IFC didn't have any money and wanted to try to work out a payment plan again" "His offer was that after IFC billed the customer and received their payment, they then forward these monies to us."
"This arrangement would start for the billing cycles of April and May. When I questioned what about December, January, February, March lease payments (approx $1,723.00 per month) that the lessee had already made to IFC, his response was "I haven't been authorized to release that money and any payments would be for future billings", our response was to immediately reject this offer and was reiterated that "we are not a finance company they supposedly are".
"I then questioned the lack of professionalism and courtesy exhibited by IFC's & FirstCorp's senior management: Marc Langs (CFO) and Beth Anne Alcantar (Senior Litigation Attorney), Brad Wheatly, (Senior VP) and Kevin Collins (VP of Vendor Sales) and their not returning any phone calls or responding to any emails.
"In addition to the statements that IFC Credit/FirstCorp would file suit if the lessee didn't make their payments to IFC, regardless of whether they had made payment(s) to the supplier/vendor and was once again informed that was and is a separate matter...
"Thought your readers would like to know about this."
Sincerely,
Jerry Temple
Accounts Receivable Manager
Texas Medical Distributors
Rockdale, Texas
Leasing News attempted to reach CEO Rudy Trebels, CLP, Executive Vice President Patrick Witowski, Chief Financial Officer Marc Langs, Senior Vice President, Controller and Treasurer David Keenan, IFC Credit Attorney Beth Anne Alcantar. No response was received.
--------------------------------------------------------------

Classified Ads---Syndicator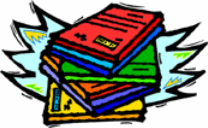 Chicago, IL
Syndicator with 20+ years experience in selling or buying one-off leases and portfolios. Price, structure, negotiate and document transactions.
Full time position or contract work.
Email: tpschmuker@yahoo.com
Resume

Overland Park, KS
Top Syndicator from single deal to portfolios. 20+ yrs exp. Available for contract work or full time position. Nationwide contacts.
E-mail: FFLLeasing@aol.com
Westchester County, NY
7+ years in pricing, credit, and syndications. Strong credit skills and marketing experience at VP level. All collateral. MBA in Finance.
Email: Joe.Sears@gmail.com
For a full listing of all "job wanted" ads, please go to:
http://www.leasingnews.org/Classified/Jwanted/Jwanted.htm
To place a free "job wanted" Leasing News ad:
http://www.leasingnews.org/Classified/Jwanted/Jwanted-post.htm
ELFA Career Center: Job Seekers ( free ):
http://careers.elfaonline.org/search.cfm
--------------------------------------------------------------

Marlin: "The Axeman Cometh"

by Christopher Menkin
(If you were on the Leasing News Mailing List, you would have received the news yesterday: more layoffs at Marlin, including top VP of credit, all made public after the stock market closed. The up-dated and full story follows. editor.)

Marlin Business Services, Mount Laurel, New Jersey (NASDQ: MRLN) reports a first quarter revenue loss of $879,000 compared to a profit of $1,359,000 the first quarter of 2008. The company also announced it has closed its Denver office, plus has let additional 53 employees go,
many of them have been with the company ten to eleven years.
First Quarter Financial Statements shows Marlin is down to 58 salesmen. They completed 3,811 lease totaling $36,280,000 in the first quarter of 2009. Compared to the same time period of 2008, here were 108 salesmen who completed 6,836 leases for $70,500,000. It seems almost half. It also reflects the number of employees and performance of the company.
Compared to year-ending numbers: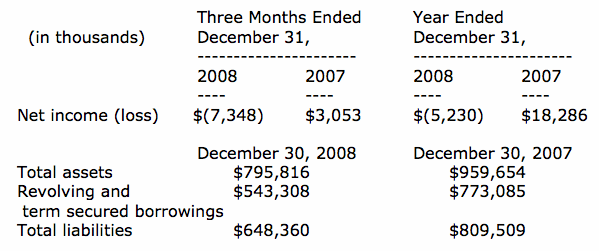 2007 year-end employees: 357
2008 year-end employees: 284
It was announced before the year-end that 68 workers were no longer employed. The announcement was in 2009 and does not match the SEC numbers, so the company is down to 163 employees. With the broker division off, and direct sales personnel let go, the number could be 163. The second quarter SEC filing should be able to give the correct numbers as the announcement of those let go occurred in the second quarter, May 7, 2009.
To understand the changes, perhaps the year-end SEC filing gives a more accurate picture by indicating the type of equipment that was being leased.

http://leasingnews.org/PDF/Marlin_2008_year_end.pdf
Note, the two employees responsible for the copier leases were let go last year;
both now working for Cannon Financial.
The categories security systems, commercial and industrial are growth industry products tied to real estate expansion.

http://leasingnews.org/PDF/Marlin_2008_year_end.pdf
The states tie into this as the two hardest hit states are California and Florida with the most real estate foreclosures (Las Vegas as a city is high, but not the numbers of the two larger states.) In fact, Resource America financial indicate the same problems in commercial real estate, which they specialize in. The regional banks that have closed in these area were hit hardest by commercial developments rather than residential homes.
Hit hard was the credit department, where Vice-President Vince Drobniak from credit was given the axe. Approval ratings went from 50% to 41%.
2008 year-end describes the operation: "The vast majority of our credit analysts are centralized in our New Jersey headquarters. At December 31, 2008, we had 20 credit analysts managed by 5 credit managers having an average of more than 9 years of experience."
http://www.snl.com/Cache/7495974.pdf?O=3&IID=4089372&OSID=9&FID=7495974
In the latest layoff, there were veterans with ten to eleven years let go.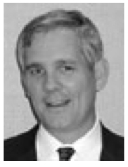 Daniel P. Dyer, Marlin's CEO, said basically it was the economy, took no blame or remorse in cut backs, which did not include the raises, bonuses, and officer pay as well as director's pay.
His comments in the press release began, ""This past quarter was extremely difficult for the economy and the capital markets and I am quite pleased with the steps we have taken to manage through this challenging period and position ourselves for the future.
"These results demonstrate clearly the resiliency and strength of our business model during even the most difficult of times. Our capital position remains very strong and is a significant source of financial strength to Marlin Business Bank and our lenders. On the funding side we continue our efforts working with the FDIC toward a final decision on our order modification request to grow Marlin Business Bank."
It appears the difficulties with the Utah Industrial Bank have not been cleared up. (Leasing News is told Dan Dyer's brother Joe is responsible for the 12.8MM charge for the swap loss. He is the head of their treasury group.)
The press release stated, "The current limitation on asset growth at Marlin Business Bank has led to lower lease originations and an overall decline in our portfolio size, which has required us to further proactively lower expenses in the second quarter of 2009, including reducing our workforce and closing our satellite office in Denver. A total of approximately 53 employees company-wide were affected as a result of this recent staff reduction. We expect to incur pretax severance costs in the quarter ended June 30, 2009 of approximately $700,000 related to this staff reduction. The total annualized pretax salary cost savings that are expected to result from this reduction are estimated to be approximately $2.8 million. Although we believe that these estimates are appropriate and reasonable based on available information, actual results could differ from these estimates."
Net lease charge-offs in the first quarter were $8.0 million, or 5.03% of average net investment in leases on an annualized basis, compared to $7.9 million or 4.7 1% of average net investment in leases on an annualized basis during fourth quarter 2008.
Leases over 30 days delinquent were 4.87% as of March 31, 2009, an increase compared to 3.72% at December 31, 2008. On a dollar basis, leases in the 30+ delinquency category totaled $33.9 million at March 31, 2009, up from $28.1 million at December 31, 2008 and $25.8 million at March 31, 2008. Leases over 60 days delinquent were 2.34% as of March 31, 2009, an increase from 1.53% as of December 31, 2008 and 1.09% at March 31, 2008. On a dollar basis, leases over 60 days delinquent totaled $16.3 million at March 31, 2009, an increase compared to $11.6 million at December 31, 2008 and $9.2 million at March 31, 2008.
First Quarter Press Release with Financial Statements:
http://leasingnews.org/PDF/Marlin_2009_Q1.pdf
Marlin's Dan Dyer/George Pelose get Raises + stock
http://www.leasingnews.org/archives/December%202008/12-24-08.htm#marlin
Officers/Directors get Raises/Bonuses
http://www.leasingnews.org/archives/May%202009/05-01-09.htm#marlin
Dan Dyer, George Pelose, Joe Dyer, Lynn Wilson
--------------------------------------------------------------------

42% More Approvals at BSB last Week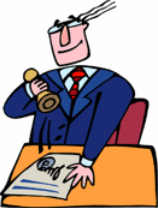 Don Myerson, President, BSB Leasing, Englewood, Colorado, Leasing News Advisor and advertiser, reports "...a week that saw us approve 42% more transactions than the week before."


Don Myerson
President
BSB Leasing, Inc.
dmyerson@bsbleasing.com
800-945-3372 Ext. 336
"We received approximately the same amount of applications but we actually were able to approve 42% more of what we reviewed.
"The average transaction size was $25K. The average FICO score was 700 and the average time in business was 6 years. Just about the same as the previous week. So the deals looked about the same but we were able to approve 42% more. What changed from one week to the next?

"After reviewing all of the approvals I could tell that our brokers are now starting to 'get it.' For the most part, the approved transactions were either submitted with complete credit write-ups that included the necessary information that our credit department needed or our brokers responded to our credit departments questions with detailed answers.

"When I reviewed similar transactions that were declined the common theme was we didn't have enough information to overcome perceived weaknesses in the credit or we just didn't understand the deal."
Examples of recent approvals:
http://leasingnews.org/PDF/BSB_Approvals.pdf
As Don stated above, he believes the approvals are coming from better packaging. He did not mention it may also be coming from information that he has been sending out to his brokers,
such as:
Send us a "Complete Package"
http://www.leasingnews.org/archives/April%202009/04-10-09.htm#pkg
Bruce Zwillinger
VP Broker Services
bzwillinger@bsbleasing.com
800.945.3372 x306
Direct Line 303.376.4669
Direct Fax 800.338.5225
Tom Kulisan
East Coast Broker Services
tkulisan@bsbleasing.com
800.945.3372 x334
Direct Line 303.376.4691
Direct Fax 800.338.5225
Randy Propeck
Broker Services
rpropeck@bsbleasing.com
Direct Line 520.638.6789
Direct Fax 888.693.1020
Vicki Shimkus, CLP
West Coast Broker Services
vshimkus@bsbleasing.com
Direct Line 425.373.4731
Direct Fax 888.488.4702
-----------------------------------------------------------------

Classified ads---Help Wanted
Leasing Account Executive

LEASING ACCOUNT EXECUTIVE
Seeking an experienced Leasing Professional who has:
a proven track record in the middle market arena
experience w/ customer & vendor programs
Home State Leasing Corporation, a subsidiary of Home State Bank, N.A., has been serving the needs of our clients since 1915.
Sales

Sales
San Clemente, California
The iFinancial Group is looking for highly motivated individuals with experience originating equipment lease transactions . We offer a relaxed work environment, provide leads and offer above industry standard commission. Call Todd Clark 888-852-5155 x223
email: tclark@ifinancialgroup.com
Ten years providing financing nationwide



VENDOR SALES SPECIALISTS
LEASING SALES PROFESSIONALS
Like selling vendor programs and large transactions?
Enjoy international financing programs?
Prefer the advantages of a commission only environment with the security of health and welfare benefits?
CLICK HERE to find out how to have fun again.
---------------------------------------------------------------

---------------------------------------------------------------

FASB Issues New Lease Accounting Paper
by Shawn Halladay
(This is a synopsis of Mr. Halladay's 4,500 word article to appear in the next edition of the Equipment Leasing and Finance Association "ELT" magazine, available for members. Mr. Halladay is a member of the Leasing News Advisory Board.)
The FASB has issued a Discussion Paper on lessee accounting for leases. As expected, the requirement to classify leases as capital or operating is gone and lessees must capitalize all leases. This one-size-fits-all model, which treats dollar-outs and FMV leases the same, accounts for very different transactions in the same way.
Under the new rules all leases will be treated essentially the same as current capital leases. In a significant departure from FAS 13, though, lessees must assess the impact on the lease term of options to return, renew, or purchase the leased asset.
For example, if the lessee expects to renew the lease, the base term plus the renewal payments now must be capitalized. Furthermore, these assumptions are reassessed each reporting period. Lessees also must estimate and capitalize the amount of any contingent rents and residual guarantees likely to be paid.
The capitalized asset and liability are amortized to depreciation and interest expense whether the lease represents an in-substance financing or a usage agreement. ELFA, however, is fighting to keep the periodic expense of usage/operating leases under the new model the same as the current FAS 13 rent expense so as to better represent the transactions' economic substance.
The requirement to capitalize operating leases will, of course, cause a decline in volume due to the loss of off balance financing and the time and cost of estimating lease terms, options, and contingent rents on each lease. Capitalizing operating leases will, of course, impact lessees' ratios, even though their financial health remains unchanged. Lessees also can expect to incur costs associated with rearranging capital structures and avoiding technical default on outstanding debt.
Off balance sheet leases will not disappear, however, as lessees seeking partial off balance sheet financing will adopt structures that minimize the present value of the lease obligations. Certain asset classes will create significant off balance sheet benefits for lessees due to residuals and/or tax benefits. Lessees also will seek shorter-term leases and leases structured with subjective options and contingencies, allowing lessors to charge a premium for this greater risk and flexibility.
Yes, my friends, the smell of opportunity is in the air for those lessors willing to take residual risk and fine-tune their business model. There will be opportunities to provide accounting-based products, plus, lessees will continue to utilize leasing for its many other benefits. Keep on leasing!
(This is a synopsis of Mr. Halladay's 4,500 word article to appear in the next edition of the Equipment Leasing and Finance Association "ELT" magazine, available for members. Mr. Halladay is a member of the Leasing News Advisory Board.)
Shawn D. Halladay
Managing Principal
124 South 400 East Suite 310
Salt Lake City, UT 84111-2135
Phone: (801) 322-4499
Fax: (801) 322-5454
E-mail: shalladay@thealtagroup.com
---------------------------------------------------------------

New Hires---Promotions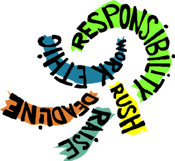 Balboa Capital, Irvine, California--- Leasing News is aware of some recent hires. President Phil Silva said he would put Leasing News on the press release mailing list and send us this information. May 5th he wrote, "I will make sure that we begin to send you these press releases." Complaints about not seeing the posting here, please contact: phils@balboacapital.com
Cindy Fleck is now MCA Relationship Manager for Channel Partners April 22, 2004 she was named Director of Sales for the West by Brad Peterson, Senior Vice President and General Manager of Manifest Funding Services, who is head of Channel Partners today. She rose up the ladder at Manifest and everyone thought it a big surprise that she left. Reportedly there are changes going on at US Bank Manifest, but that has been the history of the company,
and perhaps the leasing industry in general. So what else is new?
Key Finance, Superior, Colorado /Downers Grove, Illinois/Cleveland, Ohio --- Following up on a key appointment at Key (Peter K. Bullen to senior vice president and national sales manager for the direct sales group). Started sending emails to Patricia Akins, who handled these in the past, on April 28th. Somehow Leasing News was no longer on the press list. After no response in trying the next day again, tried President Adam Warner, Downers Grove, Illinois on April 29th. May 1st started telephoning media contacts at Key Bank; several replied, they were not the ones for Key Equipment Finance, kept referring me to another person, higher I guess, and have been working my way up to the ladder. Looks like it might speed things up if I call up the secretary to Mr. Henry L. Meyer III, the chairman. Perhaps she (or he) will ask me to write a letter. I was a founding director of a regional bank that grew in Northern California and was sold to Wells Fargo, sat on the executive committee. They know more than you think about what is going on at their bank. Leasing News has supported their position for several years and Meyer might remember that as it was early on. I'm going to tell him I never had these problems when Paul Larkins, CLP, was in charge at Key Equipment Finance.
If there are others who wonder why they never made this list,
talk to the next person in your chain of command because maybe
they never intended for it to be printed in Leasing News.
----------------------------------------------------------------

----------------------------------------------------------------

ELFA's TALF Finance Securitization Web Seminar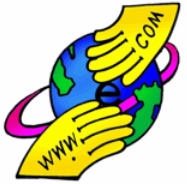 Tuesday, May 12th at 1pm EDT
The Equipment Leasing and Finance Association will present a web seminar on the Federal Reserve/Department of Treasury TALF - Term Asset-Backed Securities Loan Facility. A panel of experts will discuss the Federal Government's effort to jump start the securitization market for commercial and consumer loans, including equipment leases and loans through the Term Asset-Backed Securities Loan Facility or "TALF". Panelists will discuss the mechanics, legal requirements and market acceptance of this new federal program.
Presenters include:
Daniel Chen, Vice President-Global Capital Markets, Morgan Stanley
Vishwanath Tirupattur, Executive Director-Credit Strategy, Morgan Stanley
Evan Wilkoff, Director-Commercial Asset Finance, Wachovia Securities
Stephen Whelan, Partner, Sonnenschein Nath & Rosenthal LLP
Who Should Attend?
The following individuals would benefit from attending: CFOs, CEOs, In-house and Outside Legal Counsel, and any individuals responsible for funding through Syndications or the Capital Markets.
To register, go to:
http://webinars.elfaonline.org/session.php?id=2522
--------------------------------------------------------------

An Advertising Campaign Works on Leasing News
The editor tries to place banner ads where they will be read by those the advertisers want to reach, rather than placed at random. News stories that will have an "ill" effect are avoided as best as possible. Often it is the position of the banner ad that attracts more response. This is at the sole discretion of the editor.
Banner ads may appear under the headlines at the choice of the editor, but are not guaranteed. An attempt is made to share them on a rotation basis with other banner advertisers.
$395.00

6.5W X 1.5 H

468W X 180H

21 days

$595.00

6.5W X 2.5 H

468W X 180H

21 days

$750.00

6.5W X 4" H

468W X 288H

21 days

$850.00

6.5"W x 5"H

468W X 360H

21 days
21 Days on the Leasing News web site ( holidays not included.) They are placed by the editor in an appropriate position near a story that may be more compatible to their ad. They also appear under the headlines in each News Edition on a rotation basis instead of being placed by a news story.
$595---six months $500 month/12 months $475
$750---six months $640 month/12 months $600
$395 Special--Three months in a row $1,200
($595/$750 monthly billing, $395 special: $1,200 in advance)
$850---six months $725/12 months $675
Combination discounts are further available with Help Ad "contracts."
Two month, three month, six month and one year contracts are available with a discount. Ads for employment should be placed in the classified ad section, where it is possible to also appear at the top of the headlines.
Email: Kitmenkin@leasingnews.org
--------------------------------------------------------------

Fernando's View
By Fernando F. Croce
"Star Trek" lives up to its hype, while "Rudo y Cursi" offers laughs for the art-house and the frat-house. Meanwhile, DVD renters can choose action ("Taken"), drama ("Of Time and the City"), and comedy ("Galaxy Quest").
In Theaters: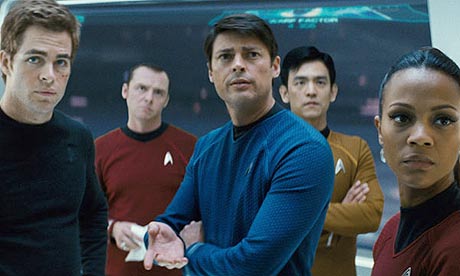 Star Trek (Paramount): Following a legendary cult TV series, a string of big-screen movies, and a legion of faithful fans, the new "Star Trek" feature has much to live up to. Fortunately for audiences, this highly-awaited science-fiction movie delivers enough thrills to move out of its predecessors' shadow. Taking place at the very beginning, the film chronicles how the crew of the galaxy-cruising starship Enterprise was assembled, focusing on the growing friendship between the young, rebellious James T. Kirk (Chris Pine) and quizzical Spock (Zachary Quinto). Director J.J. Abrams ("Mission: Impossible III") keeps up a ferocious pace, and the cast also includes Zoe Saldana, Simon Pegg, Winona Ryder and Leonard Nimoy. The result is like a sci-fi version of "Superman Returns," less a prequel than a re-imagining.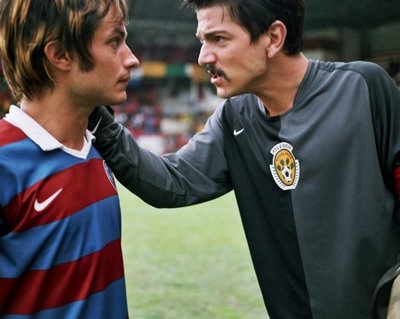 Rudo y Cursi (Sony Pictures Classics): Gael Garcia Bernal and Diego Luna ("Y Tu Mama Tambien") team up once more for this screwball comedy, which hits theaters after a crowd-pleasing run in film festivals. The stars play Mexican brothers who work in a banana plantation and spend their free time playing soccer and dreaming of moving to Mexico City. Cursi (Garcia Bernal) wants to become a singer, while Rudo (Luna) is a family man obsessed with gambling and sports. When a talent scout comes to the field and picks Cursi for the major leagues, Rudo goes after them with comic consequences. A mix of social commentary and raucous jock humor, it may be the rare film to please fans of "Amores Perrors" as well as "Wedding Crashers."
New on DVD: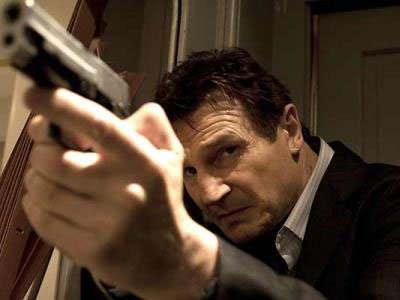 Taken (20th-Century Fox): Liam Neeson gives the secret agents from the "Bourne Identity" a run for their money in this breathless action picture. He stars as Bryan Mills, a former spy who wants to put his brutal past behind him and take care of his estranged young daughter. Problem is, he can't seem to escape from violence and, as his daughter is kidnapped while vacationing in Europe, he must make use again of the fighting skills developed during his CIA days. The story of paternal revenge hasn't been fresh since the original "Death Wish," yet "Taken" works like a charm due to the amazing flair director Pierre Morel brings to the action sequences and, above all, to the conviction Neeson brings to his role.
("Taken" is one of my favorites. I took my son Dash to see it while he was visiting me. He said it was very factual, not only in the story line but in the action sequences where he says you are trained to automatically react as in the knife sequence with the rock star. Even though maybe a fifty guys are killed in the movie, he said it was "realistic" to the training by Blackwater as well as the army, navy, and marines; who also constant re-train everyone, including the veterans, as there is always something new in the training exercises.. Editor)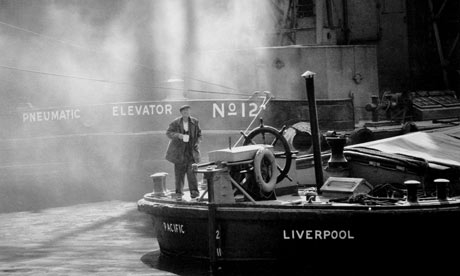 Of Time and the City (Strand): In his first film in almost a decade, British filmmaker Terence Davies ("The Long Day Closes," "The House of Mirth") reminds movie fans why his absence from the screen has been so galling. Davies also narrates this documentary-essay about his hometown Liverpool, where his often harsh experiences as a boy would later find their way into the director's simultaneously brutal and lyrical movies. Using archival footage of the town in its post-World War II period and mixing it with music by Brahms, Liszt, and Peggy Lee, Davies creates flowing, often acidic and visually beautiful waves of emotion. Highly personal and affectingly universal at the same time, it's one of the year's most unique experiences so far.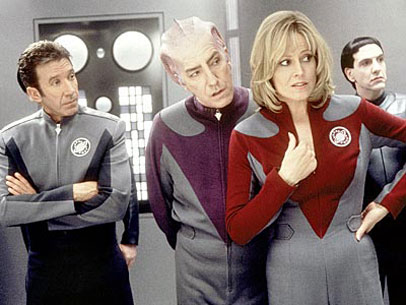 Galaxy Quest (Paramount): Talk about a timely release! For those who like their science-fiction adventures seasoned more with laughs than thrills, the DVD re-release of this enjoyable 1999 comedy should make the perfect alternative to the new "Star Trek." When a TV show suspiciously like the one with Kirk and Spock is cancelled, its cast (which includes Tim Allen, Sigourney Weaver and Alan Rickman) must get by on convention appearances and meetings with overeager fans. When aliens who think their TV adventures were real come to ask for their help, however, the washed-up actors finally get a chance to show real heroism. Making good-natured fun of space-adventure clichés, this mischievous parody can be enjoyed by Trekkies and non-fans alike
#### Press Release ##############################
---------------------------------------------------------------------

News Briefs----
Bank of West loses $85 million
http://www.mercurynews.com/businessheadlines/ci_12319276?nclick_check=1
US Bancorp sees signs of capital spending loan stability
http://www.guardian.co.uk/business/feedarticle/8495417
AIG First Quarter loss $4.35 billion (would you lease them a computer?)
http://www.bloomberg.com/apps/news?pid=20601103&sid=aMDAl0sDqVBY
N.Y. Fed chief resigns 'immediately'
http://www.upi.com/Business_News/2009/05/07/NY-Fed-chief-resigns-immediately/
UPI-79451241743130/
Stress tests show 10 big banks must raise total of $75 billion
http://www.usatoday.com/money/industries/banking/2009-05-07-stress-tests-
banks-needs_N.htm
----------------------------------------------------------------

Sports Briefs----
Favre's agent reiterates client's intentions to remain retired
http://www.usatoday.com/sports/football/nfl/2009-05-07-favre-agent-update_N.htm
----------------------------------------------------------------


California Nuts Briefs---
Santa Barbara wildfires force thousands to evacuate; mansions, humble homes destroyed
http://www.contracostatimes.com/localnews/ci_12310462
Gov. Arnold Schwarzenegger said Tuesday that Californians should debate whether to legalize and tax marijuana. More than 600,000 people were arrested for marijuana between 1997 and 2006, state figures show.
Interactive map: See where marijuana busts happen most
http://www.sacbee.com/1098/story/1843314.html
----------------------------------------------------------------


"Gimme that Wine"
Demand Soft for California Vineyards
http://www.winesandvines.com/template.cfm?section=news&content=64312&htitle=
Demand%20Soft%20for%20California%20Vineyards
Wine Prices by vintage
http://www.winezap.com
http://www.wine-searcher.com/
US/International Wine Events
http://www.localwineevents.com/
Winery Atlas
http://www.carterhouse.com/atlas/\
Leasing News Wine & Spirits Page
http://two.leasingnews.org/Recommendations/wnensprts.htm
The London International Vintners Exchange (Liv-ex) is an electronic exchange for fine wine.
http://www.liv-ex.com/
----------------------------------------------------------------

Today's Top Event in History
1941 – Gene Krupa with Anita O'Day record "Let Me Off Uptown" (Okey) "Say, Roy, Have You Ever Been Uptown?"
http://www.anitaoday.com/
http://www.drummerman.net/
[headlines]
----------------------------------------------------------------

This Day in American History
1541 - South of present-day Memphis, Tennessee, Spanish conquistador Hernando de Soto reaches the Mississippi River, one of the first European explorers to ever do so. After building flatboats, de Soto and his 400 ragged troops crossed the great river under the cover of night, in order to avoid the armed Native Americans who patrolled the river daily in war canoes. From there the conquistadors headed into present-day Arkansas, continuing their fruitless two-year-old search for gold and silver in the American wilderness.In late May 1539, de Soto landed on the west coast of Florida with 600 troops, servants, and staff, 200 horses, and a pack of bloodhounds. From there, the army set about subduing the natives, seizing any valuables they stumbled upon, and preparing the region for eventual Spanish colonization. Traveling through Florida, Georgia, South Carolina, across the Appalachians, and back to Alabama, de Soto failed to find the gold and silver he desired, but he did seize a valuable collection of pearls at Cofitachequi, in present-day Georgia.
For the most part, the Indian warriors they met were intimidated by the Spanish horsemen and kept their distance. In October 1540, however, the tables were turned when a confederation of Indians attacked the Spaniards at the fortified Indian town of Mabila, near present-day Mobile, Alabama. All the Indians were killed along with 20 of de Soto's men. Several hundred Spaniards were wounded. In addition, the Indian conscripts they had come to depend on to bear their supplies fled with the baggage. De Soto could have marched south to reconvene with his ships along the Gulf Coast, but instead he ordered his expedition northwest in search of America's elusive riches. In May 1541, the army reached and crossed the Mississippi River, probably the first Europeans ever to do so. From there, they traveled through present-day Arkansas and Louisiana, still with few material gains to show for their efforts. Turning back to the Mississippi, de Soto died of a fever on its banks on May 21, 1542. In order that Indians would not learn of his death, and thus disprove de Soto's claims of divinity, his men buried his body in the Mississippi River. The Spaniards, now under the command of Luis de Moscoso, traveled west again, crossing into north Texas before returning to the Mississippi. With nearly half of the original expedition dead, the Spaniards built rafts and traveled down the river to the sea, and then made their way down the Texas coast to New Spain, finally reaching Veracruz, Mexico, in late 1543.
1783-the first salute fired by Great Britain in honor of an officer of the United States was fired when General George Washington and Governor George Clinton arrived at the British ship Ceres, commanded by Sir Guy Carleton, in New York Harbor to arrange for the British evacuation. When they departed, 178 guns were fired in honor of Washington's rank. New York was evacuated by the British on November 25, 1783.
1784 -A fatal hailstorm hit Winnsborough, South Carolina. An account was found in the South Carolina Gazette: "hailstones or rather pieces of ice measured about 9 inches in circumference: it killed several people, plus a great number of sheep, lambs, geese, and the feathered inhabitants of the woods without number". Piles of hail were reported still in existence 46 days later.
1792- British Captain George Vancouver sights, names Mount Rainier WA.He named it in honor of his friend, Rear Admiral Peter Rainier.
http://www.oregonpioneers.com/vancver.htm
http://vulcan.wr.usgs.gov/Volcanoes/Rainier/Locale/framework.html
1816-- The American Bible Society was organized in the Dutch Reformed Church on Garden Street in NY City. The non-profit society was instituted to promote wider circulation of the Scriptures by publishing Bibles without notes or comments.
1829-birthday of Louis Moreau Gottschalk, American pianist of international fame who toured the US during the Civil War. Gottschalk composed for the piano combining American and Creole folk themes and rhythms in his work. Born at New Orleans, LA, he died Dec. 18, 1869, at Rio de Janeiro, Brazil.
http://www.louismoreaugottschalk.com/
http://www.viridianaproductions.com/ameori.htm
http://www.findagrave.com/cgi-bin/fg.cgi?page=gr&GRid=407
1835-- Augusta Jane Evans Wilson birthday; U.S. novelist whose work is critically described today as sentimental and overblown, woman-stuff, but it sold very well in the mid 19th century. The unstated fact is that more than just women read her works. A Civil War report states that a Union general ordered all copies of her book , Macaria, in the possession of his troop was to be burned and the soldiers forbidden to read it. Heady actions for a book that only women read! Macaria was written in support of the Confederate position.
http://search.eb.com/women/articles/Wilson_Augusta_Jane_Evans.html
http://www.lib.usm.edu/~archives/m152.htm
http://www.tsha.utexas.edu/handbook/online/articles/view/WW/fwi49.html
1862- In a major engagement in the Shenandoah Valley Campaign of the Civil War, General Stonewall Jackson's rebel forces repulsed an attack by Union forces at McDowell, VA.
1846-Zachary Taylor victory at Palo Alto protects the new state of Texas as five days later the U.S. declares war against Mexico. On May 8, near Palo Alto, and the next day at Resaca de la Palma, Taylor led his 200 soldiers to victories against much larger Mexican forces. Poor training and inferior armaments undermined the Mexican army's troop advantage. Mexican gunpowder, for example, was of such poor quality that artillery barrages often sent cannonballs bouncing lazily across the battlefield, and the American soldiers merely had to step out of the way to avoid them. Following his victories at Palo Alto and Resaca de la Palma, Taylor crossed the Rio Grande and took the war into Mexican territory. During the next 10 months, he won four battles and gained control over the three northeastern Mexican states. The following year, the focus of the war shifted elsewhere, and Taylor's role diminished. Other generals continued the fight, which finally ended with General Winfield Scott's occupation of Mexico City in September of 1847. Zachary Taylor emerged from the war a national hero. Americans admiringly referred to him as "Old Rough and Ready" and erroneously believed his military victories suggested he would be a good political leader. Elected president in 1848, he proved to be an unskilled politician who tended to see complex problems in overly simplistic ways. In July 1850, Taylor returned from a public ceremony and complained that he felt ill. Suffering from a recurring attack of cholera, he died several days later.
http://memory.loc.gov/ammem/today/may08.html
1884-Harry S. Truman's birthday is a holiday in Missouri. He was the 33rd president of the United States, succeeded to that office upon the death of Franklin D. Roosevelt April 12, 1945. He was the last of nine presidents who did not attend college. Affectionately he was nicknamed "Give 'em Hell Harry" by admirers.
http://www.whitehouse.gov/history/presidents/ht33.html
1886 - Dr. John S. Pemberton first sold his secret elixir: Coca Cola. It was originally used for medicinal purposes. receiving $2300. The patent had a very slight ingredient called Cocaine in it. The new makers decided to eliminate it, as it could not be tasted . Nevertheless, the drink was to become a "staple" of world soda's.
http://memory.loc.gov/ammem/today/may08.html
1893-birthday of Francis Desales Ouimet, American amateur golfer who is credited with establishing the popularity of golf in the US. Born at Brookline, MA, his golfing career began as a daddy. In 1912, at age 20, he generated national enthusiasm for the game when he became the first American and first amateur to win the US Open Golf Championships. He won the US Amateur Championships in 1914 and 1931, and was a member of the US Walker Cup team from its first tournament in 1922 until 1949, serving as the non-playing captain for six of those years. In 1951, he became the first American to be elected Captain of the Royal and Ancient Golf Club of St. Andrews, Scotland. Quiment died at Newton, ,Sept.2, 1967.
1905-birthday of trumpeter player Red Nichols.
http://www.redhotjazz.com/redn.html
http://www-music.duke.edu/jazz_archive/artists/nichols.ernest.red/01/back.html
http://us.imdb.com/Title?0052809
1907 - Blood flowed on the streets of San Francisco as a result of the attempt of the United Rail roads Company to operate its cars. Along Truck Street where the first six cars were sent, men and boys lined the sidewalks hurling bricks and clubs at the cars.
1910- Birthday of Mary Lou Williams, U.S. arranger, composer , and pianist birthday; known as the "Queen of Jazz." A child prodigy, she toured while still in elementary school. Her piano playing was outstanding. She wrote a number of well known jazz tunes and is considered a main contributor to the development of bebop. She arranged and created music for most of the big bands from Duke Ellington to the Dorseys. She converted to Catholicism after an emotional crisis while she was touring in France and went into a retreat. She composed several masses and religious music but she returned to the jazz/swing stage. Mary Lou Williams was artist in residence at Duke University.
http://www.duke.edu/~lmr/
http://www.eyeneer.com/Jazz/Williams/
http://kennedy-center.org/programs/jazz/womeninjazz/1stlady.html
http://www.duke.edu/~lmr/
http://www.eyeneer.com/Jazz/Williams/
1911- the birthday of perhaps one of greatest blues guitarist Robert Johnson. Born at Hazelhurst, MS, and murdered at age 27, Aug 16, 1938, at Greenwood, MS (poisoned by a jealous husband, they sing), in his short life Johnson was a master blues guitarist, a singer and songwriter of great influence. He developed a unique guitar style of such skill that it was said he acquired his ability by selling his soul to the Devil—the film Crossroads is based very loosely on this myth. Johnson's only two recording sessions captured for us the classics "Sweet Home Chicago," "Cross Road Blues," "Me and the Devil Blues" and others. Johnson was inducted posthumously into the Blues Hall of Fame in 1980 and the Rock & Roll Hall of Fame in 1986.
http://www.blueflamecafe.com/index.html
http://xroads.virginia.edu/~MUSIC/rjhome.html
1915 –the first filly to win the Kentucky Derby horse race at Churchill Downs, Louisville, KY, was "Regret, Harry Payne Whitney's chestnut filly. She ran the mile and a quarter in 2 minutes, 5.4 seconds to win the 41 st Kentucky Derby. There were 16 starters.
1924- Arthur Honegger's "Pacifica 231" premieres.
http://arthur-honegger.com/anglais/index.htm
1926 -- Founding of the Brotherhood of Sleeping Car Porters by A. Philip Randolph & Milton P. Webster.
1926-birthday of Don Rickles, comedian, actor, one of my favorites, still performing today, New York, NY.
http://www.delafont.com/comedians/Don-Rickles.htm
1931-Birthday of Stan Beckman, landscape artist.
www.stanbeckman.com
1939-Clay Puett, installed a two-stall working model of his new electric starting gate for horse races at Hollywood Park, Inglewood, CA. The first full-size gate was used at Bay Meadows Race Track, San Mateo, CA, on October 7, 1939. The gates were equipped with a bomb-release type of lock operated by solenoids. The front doors when closed formed a V and opened outwards by means of springs.
1940- Singer Rick Nelson was born in Teaneck, New Jersey. His parents, Ozzie and Harriet, had a popular radio show, and Ricky joined the cast at the age of eight. The show moved to TV in the 1950's, and as a result of its popularity, Ricky Nelson gained a recording contract. "A Teenager's Romance" and "I'm Walkin' " was a double-sided hit for him in 1957. Nelson had more than 35 records on the Billboard Hot 100 chart until 1963. Among them - "Stood Up," "Poor Little Fool" and "Travellin' Man." In the late '60s, he became Rick instead of Ricky, and turned to a more country-oriented style. His autobiographical song "Garden Party" was a top- ten record in 1972. On New Year's Eve, 1985, Nelson, his fiancée and five members of his Stone Canyon Band were killed in a plane crash in northeastern Texas.
http://www.ricknelson.com/
1941 – Gene Krupa with Anita O'Day record "Let Me Off Uptown" (Okey)
"Say, Roy, Have You Ever Been Uptown?"
http://www.anitaoday.com/
http://www.drummerman.net/
1942- the Battle of the Coral Sea began, which greatly impeded Japanese expansion and introduced a new form of naval warfare. None of the surface vessels exchanged fire---the entire battle was waged by aircraft. The victory gave people at home much optimism and renewed faith as the US lost a their first air craft carrier, destroyer and tanker. The Lexington Aircraft carrier was commanded by Rear Admiral Frederick Carl Sherman, which took tow bombs and two aircraft torpedoes. Some 150 men were killed. The Japanese lost seven warships, including a carrier, and the loss changed their war plans, as outlined in "Victory at Sea."
http://www.history.navy.mil/photos/events/wwii-pac/coralsea/coralsea.htm
http://history.acusd.edu/gen/WW2Timeline/coral.html
http://users.pandora.be/dave.depickere/Text/coral.html
1943-birthday of Toni Tennille, singer ( with husband Daryl Dragon made up Captain and Tennille), born Montgomery, AL.
http://www.tonitennille.net/
1945- Stalin refused to recognize the document of unconditional surrender signed at Reims the previous day, so a second signing was held at Berlin. The event was turned into an elaborate formal ceremony by the Soviets who had Inst some 10 million lives during the war. The surrender documents set one minute past midnight, which was 9:01pm EST in the U.S: May 9., and although it was first officially declared V.E. Day ( Victory in Europe ), it later became to be observed on May 8 as it was actually celebrated in the United States.
1946- Glenn Gould first appeared as a pianist with orchestra. He played the first movement of Beethoven's "Concerto Number Four" with the Toronto Conservatory of Music Orchestra. Gould was only 13 years old at the time.
1949 - No. 1 Billboard Pop Hit: "Riders in the Sky," Vaughn Monroe.
1952---Top Hits
Blue Tango - The Leroy Anderson Orchestra
Blacksmith Blues - Ella Mae Morse
Anytime - Eddie Fisher
Easy on the Eyes - Eddy Arnold
1954-World-record holder William Parry O'Brien of the US became the first shot-putter to clear 60 feet with a throw of 60 feet, 65 ¼ inches, at a meet in Los Angeles. O'Brien won gold medals at the 1952 and 1956 Olympics and a silver medal at the 1960 games.
1958-Ernest Green becomes the first Black person to graduate from Central High School in Little Rock, Arkansas.
1959-birthday of Ronald Mandel "Ronnie" Lott, Hall of Fame football player, born Albuquerque, NM.
1960---Top Hits
Stuck on You - Elvis Presley
Sink the Bismarck - Johnny Horton
Sixteen Reasons - Connie Stevens
He'll Have to Go - Jim Reeves
1961 – The Metropolitans change their name, to play in the Polo Grounds the following year, to the Mets.
1962 – "A Funny Thing Happened on the Way to the Forum" opens at the Alvin Theater in New York starring Zero Mostel. The hit lasts for 964 performances.
http://www.geocities.com/Broadway/Lobby/4320/
1966-Frank Robinson of the Orioles became the only player ever to hit a home run out of Baltimore's Memorial Stadium. His long drive over the left-field wall, Against Luis Tiant of the Cleveland Indians, traveled an estimated 451 feet.
http://www.primenet.com/~jpmill/bball/robf.htm
1966-The St. Louis Cardinals played their last game in old Busch Stadium, formerly known as Sportsman's Park, losing to the San Francisco Giants, 10-5. They opened new Busch Memorial Stadium on May 12.
1968---Top Hits
Honey - Bobby Goldsboro
Tighten Up - Archie Bell & The Drells
Young Girl - The Union Gap
The Legend of Bonnie and Clyde - Merle Haggard
1968-Jim "Catfish" Hunter of the Oakland Athletics pitched a perfect game, defeating the Minnesota Twins, 4-0. This was the first regular-season perfect game in the American League since Charlie Robertson turned the trick in 1922.
http://www.hertfordbaptist.org/hunter.html
1969 - No. 1 Billboard Pop Hit: "Aquarius/Let the Sunshine In," The 5th Dimension.
1970-The Beatles 13 th album, Let It Be, was released in the United Kingdom on this date. The album zoomed on this date. The album zoomed to number one on the record charts. It was the last album the Beatles made together.
1970-The New York Knicks won their first NBA title, defeating the Los Angels Lakers, 113-99, in Game 7 of the finals. The Knicks were let by injured center Willis Reed, who limped onto the court to score the game's first two baskets, and guard Walt Frazier, who scored 36 points.
1970--*KEITH, MIGUEL Medal of Honor
Rank and organization: Lance Corporal, U.S. Marine Corps, Combined Action platoon 1-3-2, 111 Marine Amphibious Force. place and date: Quang Ngai province, Republic of Vietnam, 8 May 1970. Entered service at: Omaha, Nebr. Born: 2 June 1951, San Antonio, Tex. Citation: For conspicuous gallantry and intrepidity at the risk of his life above and beyond the call of duty while serving as a machine gunner with Combined Action platoon 1-3-2. During the early morning L/Cpl. Keith was seriously wounded when his platoon was subjected to a heavy ground attack by a greatly outnumbering enemy force. Despite his painful wounds, he ran across the fire-swept terrain to check the security of vital defensive positions and then, while completely exposed to view, proceeded to deliver a hail of devastating machine gun fire against the enemy. Determined to stop 5 of the enemy soldiers approaching the command post, he rushed forward, firing as he advanced. He succeeded in disposing of 3 of the attackers and in dispersing the remaining 2. At this point, a grenade detonated near L/Cpl. Keith, knocking him to the ground and inflicting further severe wounds. Fighting pain and weakness from loss of blood, he again braved the concentrated hostile fire to charge an estimated 25 enemy soldiers who were massing to attack. The vigor of his assault and his well-placed fire eliminated 4 of the enemy soldiers while the remainder fled for cover. During this valiant effort, he was mortally wounded by an enemy soldier. By his courageous and inspiring performance in the face of almost overwhelming odds, L/Cpl. Keith contributed in large measure to the success of his platoon in routing a numerically superior enemy force, and upheld the finest traditions of the Marine Corps and of the U.S. Naval Service.
1972-keyboards player and singer Billy Preston became the first rock performer to headline at Radio City Music Hall in New York.
1976---Top Hits
Welcome Back - John Sebastian
Right Back Where We Started From - Maxine Nightingale
Boogie Fever - Sylvers
My Eyes Can Only See as Far as You - Charley Pride
1977 - No. 1 Billboard Pop Hit: "When I Need You," Leo Sayer.
1979 Radio Shack releases TRSDOS 2.3
http://en.wikipedia.org/wiki/TRS-DOS
1981 -thunderstorms moved through Tarrant and Dallas Counties in Texas. It would become what one insurance expert called "The Worst Hailstorm In American History". 100 plus mph straight line thunderstorm winds caused damage in Western Tarrant County. 2 homes were destroyed and many more were damaged. Baseball and softball size hail damaged roofs. Insurance estimates indicated the hail and wind damage in Tarrant and Dallas Counties would exceed 179 million dollars and uninsured losses would exceed 200 million dollars. These figures made it the worst severe thunderstorm in American weather history until 1990.
1982 - An all-woman jury took a scant 5.5 hours to give Al Davis a green light to move the Raiders to Los Angeles against the wished of the National Football League and unhappy Oakland.
1982-A group of seasoned L.A. studio musicians calling themselves Toto, enter the Billboard Pop chart with "Roseanna". The record will climb from #81 all the way to the top and be named Record of the Year at the 1983 Grammy Awards.
1984---Top Hits
Against All Odds (Take a Look at Me Now) - Phil Collins
Hello - Lionel Richie
Hold Me Now - The Thompson Twins
I Guess It Never Hurts to Hurt Sometimes - The Oak Ridge Boys
1985 - Larry Bird scored a career-high 43 points to lead the Boston Celtics to a 130-123 win over the Detroit Pistons.
1987 - Twenty-eight cities in the northwestern U.S. reported record high temperatures for the date. The record high of 95 degrees at Redding CA was their fifth in a row, and the record high of 102 degrees at Hanover WA was just one degree shy of their record for May.
1988 - A major tornado outbreak occurred over the central U.S. 57 tornadoes touched down with the majority of them in Iowa, Illinois, and Wisconsin. The 22 tornadoes in Iowa was the most in one day for the state. There were over 200 reports of damaging winds and large hail. One of the tornadoes in iowa was on the ground for 67 miles from Bloomfield To Conesville.
1988 - No. 1 Billboard Pop Hit: "Anything for You," Gloria Estefan & Miami Sound Machine. The song is the group's first No. 1 hit.
1988------Top Hits
Anything For You- Gloria Estefan & Miami Sound Machine
Shattered Dreams- Johnny Hates Jazz
Wishing Well- Terence Trent D'Arby
One More Try- George Michael
Pink Cadillac- Natalie Cole
1989-An early version of Prodigy's commercial online service, the company's "videotex" service began experiencing intermittent outages, as the company began rolling the service out nationally. Prodigy had introduced its services in limited markets in October 1988. About 55,000 subscribers had joined the service, a joint venture of Sears and IBM.
1992 - A vigorous upper level low pressure system stalled out over the Carolinas for the past 3 days unloaded tremendous amounts of snow over the western North Carolina mountains above 4000 feet. Mt. Pisgah (elevation 5721 feet) recorded an incredible 60 inches over the 3 day period, tying the all-time single storm snowfall record for the state. Mt. Mitchell (elevation 6684 feet) was buried under 30 inches of very wet snow. On the previous day, the Greenville-Spartanburg Weather Service Office in Greer, South Carolina had snow mixed with rain, making this the latest date and the first time in May that snow had fallen at this location.
1993 - Aerosmith's "Get a Grip" enters The Billboard 200 top pop album chart at No. 1., becoming the group's highest-debuting album and highest-charting album ever. The group's previous highpoint was "Rocks," which peaked at No. 3 in 1976.
1993------Top Hits
Freak Me- Silk
That s The Way Love Goes, Janet Jackson
Informer- Snow
Love Is (From "Beverly Hills, 90210")- Vanessa Williams/Brian McKnight
1995 -thunderstorms with torrential rains struck the New Orleans, Louisiana area. Audubon Park Recorded 8.5 Inches Of Rain In Only 2 Hours. Several Locations Had Over 14 Inches Total Ending Early On The 9th. 5 People Were Killed In The Flooding And Damage Exceeded One Billion Dollars.
1997-Los Angeles Police Chief Willie L. Williams formally presented Capt. Betty P. Kelepecz with a commander's badge, making her the highest-rankingfem ale officer LAPD history. Kelepecz earned a law degree and become an attorney while rising through the department's ranks, is noted as an effective leader and administrator. Just before Kelepecz's promotion, an internal report confirmed former Det. Mark Fuhrman's allegations that a group of male officers in the West Los Angeles police station repeatedly harassed female colleagues.
"We didn't see it as harassment back then, we saw it as playing along, doing what you needed to do to survive," Capt. Kelepeecz said. "Some male officers would say to me, 'I don't think you belong on the job.' " She said that the attitudes of some of her male colleagues toward women during the early part of her career would not be tolerated in today's LAPD. She recalls enduring inappropriate and demeaning comments and even outright hostility as a young officer. At the time of Kelepecz's promotion, LAPD was 17.3% female.
http://www.lapdonline.org/c_o_s/kelepecz_b_bio.htm
http://www.nawlee.com/bpkelepecz.html
1998 --Cardinal Mark McGwire reaches the 400th career home run mark. Big Red's historic milestone comes in 4,727 at-bats (127 less at-bats than Babe Ruth) which is the least plate appearances ever needed to reach the mark.
1998------Top Hits
Too Close- Next
My All, Mariah Carey
You re Still The One- Shania Twain
Everybody [Backstreet s Back]- Backstreet Boys
Truly Madly Deeply- Savage Garden
NBA Finals Champions This Date
• 1970 New York Knicks
--------------------------------------------------------------

Baseball Poem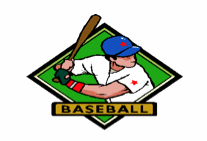 THIS IS THE DAY
by Tim Peeler
When every relationship and previously
Understood concept feels tenuous.
Albeit the gravity grows weak
And the voices that rise
Are not the sanguine few
You remember as wise, the coaches
That actually "knew" something
Beyond the roar of their anger-
Now your days on the field
Are gone or have slipped
Into the churn and become
Sweet buttered memories,
Not the indecisive hell
Of rounding second not knowing
Where the ball was and the
Third base coach hollering
At a player on the bench
While they trapped you in
A rundown.
You recall
The running outfield catches
Of a sunny childhood, not the
Dark liner lost in the lights till
It roared toward you
Like a car with one headlight.
Memory is the shaky tightrope
You wrap your dreams around;
And faith in the past, the balance
To get you through this day.
From
"Waiting for Godot's First Pitch."
with permission of the author
www.mcfarlandpub.com
--------------------------------------------------------------

SuDoku
The object is to insert the numbers in the boxes to satisfy only one condition: each row, column and 3x3 box must contain the digits 1 through 9 exactly once. What could be simpler?
http://leasingnews.org/Soduku/soduko-main.htm
--------------------------------------------------------------

Daily Puzzle
How to play:
http://www.setgame.com/set/puzzle_frame.htm
Refresh for current date:
http://www.setgame.com/set/puzzle_frame.htm
--------------------------------------------------------------


http://www.gasbuddy.com/
http://www.gasbuddy.com/GB_Map_Gas_Prices.aspx
http://www.gasbuddy.com/GB_Mobile_Instructions.aspx
--------------------------------------------------------------

Weather
See USA map, click to specific area, no commercials
--------------------------------------------------------------

Traffic Live---
Real Time Traffic Information
You can save up to 20 different routes and check them out with one click,
or type in a new route to learn the traffic live
--------------------------------