Seeking originators with 5+ years small ticket and/or
middle market experience and with established
customer and vendor relationships. Remote
office and on site positions are available.
Please send resumes to: jobs@teqlease.com
Attn: Mike Lockwood or Russ Runnalls CLP
www.TEQlease.com

Monday, May 3, 2010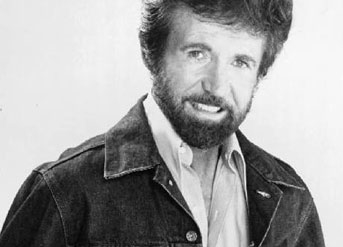 Singer/Songwriter Sonny James, born James Loden May 1, 1929) Hackleburg, Alabama, best known for his 1957 smash hit "Young Love." Now retired, he had a long career and one of many hits such as "I'll Never Find another You," "Here Comes Honey Again," Is It Wrong (For Loving You)"." From 1960 to 1979 he had more #1 hits than any other country music artist. he spent more time in the Number One chart position than any other artist in country music, according to Billboard Music Magazine.
http://www.amazon.com/Sonny-James/e/B000APVIII

Headlines---
Barklay Capital, Inc., Costa Mesa, CA
Bulletin Board Complaint
Classified Ads---Asset Management
Investors see Leasing Co. Stock Good Investment
Cartoon---Stock Market
Bank Beat--Why FDIC Took $7 billion hit from 7 banks
Top Stories April 26-30
Placard---Prospective Employee
Classified Ads---Help Wanted
Leasing 102 by Mr. Terry Winders, CLP
Standard and Master Lease Agreements
Archive: From a story in 1998--Note a Joke
Charlie Lester Sells LPI--then has a stroke
Elk Grove Village, Illinois-- Adopt a Dog
New Hires---Promotions
Classified ads—Operations/Remarketing
California Nuts Briefs
Sports Briefs---
Today's Top Event in History
This Day in American History
Baseball Poem
SuDoku
Daily Puzzle
GasBuddy
Weather, USA or specific area
Traffic Live----

######## surrounding the article denotes it is a "press release"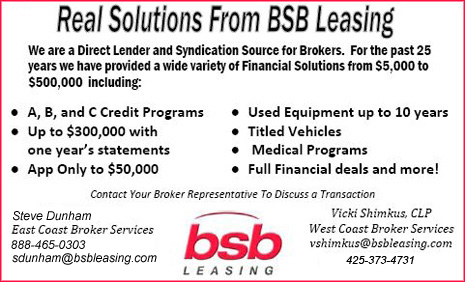 [headlines]
--------------------------------------------------------------

[headlines]
--------------------------------------------------------------

[headlines]
--------------------------------------------------------------

[headlines]
--------------------------------------------------------------

[headlines]
--------------------------------------------------------------

[headlines]
--------------------------------------------------------------
[headlines]
--------------------------------------------------------------

[headlines]
--------------------------------------------------------------

[headlines]
--------------------------------------------------------------

[headlines]
--------------------------------------------------------------

[headlines]
--------------------------------------------------------------

[headlines]
--------------------------------------------------------------

[headlines]
--------------------------------------------------------------

[headlines]
---------------------------------------------------------------

[headlines]
----------------------------------------------------------------
Today in History
[headlines]
----------------------------------------------------------------
This Day in American History
1494-Christopher Columbus cited the island of Jamaica on his second voyage.. He never actually saw nor did his discoveries include the United States, but the island off the continent. It was the Spanish who first brought slavery into the new world. The islands were Europe's main gateway into the New World. The first Revolutionary naval battle was fought here to gain control of this ocean thoroughfare. .
http://memory.loc.gov/ammem/today/may03.html
http://www1.minn.net/~keithp/cctl.htm
1654- Richard Thurlow built the first toll bridge with his own money over the Newbury River at Rowley, MA. The court fixed a rate of toll for animals, but passengers were permitted free passage. It remained until 1680.
http://www.angelfire.com/ny/chickened/thurlowfamily.html
1761 - Large tornadoes swept the Charleston, South Carolina harbor when a British Fleet of 40 sails was at anchor. It raised a wave 12 feet high, leaving many vessels on their beam ends. 4 people drowned.
1774 -a May snowstorm from New York City to Virginia covered the ground. A severe frost killed fruit in North Carolina
1825-Laura Matilda Towne Birthday. After the Civil War, LMT with her close friend Ellen Murray founded one of the earliest and most successful schools for former slaves on the coastal islands of South Carolina. She had studied homeopathic medicine privately and taught school in her native Pennsylvania before volunteering to teach - and in many ways care for - a large population of former slaves of the Sea islands of South Carolina. She taught, acted as physician, and directed relief aid and in 1862 with Murray founded the freedman's Penn School that used the same curriculum as New England schools. For dozens of years Penn School was the only education available for the black population of the islands. Her school was eventually taken over by the South Carolina public school system.
http://www.aaregistry.com/african_american_history/2200/
Laura_M_Towne_was_a_primetime_educator
1862-after nearly a month's siege, General Joseph Johnston's outnumbered Confederate forces evacuated Yorktown, VA, and moved back to Richmond. General McClellan's Army of the Potomac occupied Yorktown the following day. General Johnston is considered one of the top generals of the Confederacy, the United States, and if it were not for the overwhelming amount of money, the ability to "buy" foreign recruits, the war would have gone the way of the Confederacy due to military leaders such as Johnston. With the capture of Yorktown, President Abraham Lincoln left Washington, DC, for Fort Monroe, VA, to observe the ongoing Peninsula Campaign.
http://tennessee-scv.org/camp28/johnstonbio.html
http://ngeorgia.com/site/johnstonstatue.html
http://einsys.einpgh.org:8887/MARION/AAJ-1380
http://www.eaglesongthemusical.com/linkedpages/johnston.html
http://www.civilwarhome.com/johnston1stmanassas.htm
http://www.qmfound.com/BG_Joseph_Johnston.htm
1886-At the height of the movement for the 8-hour day, police opened fire in a crowd of workers participating in a general strike at McCormick Harvester Co. in Chicago. Four workers were killed.
1895 -A f5 tornado carved a 13 mile path through Sioux County in Iowa. 9 people were killed and 35 were injured.
1903-John "Honey" Russell, Basketball Hall of Fame player and coach born at New York, NY. Russell played in more than 3,200 pro basketball games in the sport's early years. In 1936, he became coach at Seton Hall University, remaining there for 11 seasons. He was also a baseball scout, a football scout and a promoter. Inducted into the Hall of Fame in 1964. died at Livingston, NJ, Nov. 15, 1973.
http://www.hoophall.com/halloffamers/RussellJ.htm
1906--Birthday of actress Mary Astor. "She was so beautiful she almost made me faint." said John Barrymore but even beyond her beauty, she was a fine actor of screen and stage appearing in more than 100 movies - and the winner of an Academy Award. She is also the creator of one of the most memorable roles on the screen, Brigit O'Shaughnessy in The Maltese Falcon.
1911-trumpet player Yank Lawson born Trenton, MO. Died Feb. 18,1995
http://www.pudbrown.com/YankLawson.htm
http://www2.cybercd.de/artist/Lawson,+Yank.htm
1913-birthday of playwright William Inge, born in Independence, Kansas. . He won the Pulitzer price for "Picnic," some of his other plays included "Bus Stop," "Come Back, Little Sheba."
http://memory.loc.gov/ammem/today/may03.html
http://www.imagi-nation.com/moonstruck/clsc63.html
1918-tenor Leopold Simoneau, considered one of the most distinguished Canadian singers of the century, was born in St-Flavien, Quebec. Simoneau developed an international reputation in the 1950's as a specialist in the works of Mozart. Among the many highlights of his career was his 1952 appearance in Paris in a production of Stravinsky's "Oedipus Rex," with the composer as conductor and Jean Cocteau as narrator.
1919-birthday of folksinger, songwriter Pete Seegar, born New York, New York. In the 1940's, he performed with Woody Guthrie, before forming the Weavers, who had hits with such folk tunes as "On Top of Old Smokey" and "Goodnight Irene." Seeger was blacklisted by the US government during the '50s. In the following decade, he became a father figure to many younger folk and rock musicians. The Byrds, for example, had a number-one hit with Seeger's "Turn, Turn, Turn."
http://www.peteseeger.com
1920-pianist John Lewis born LaGrange, Il.
http://www.jazclass.aust.com/lewis.htm
http://www.holeintheweb.com/drp/bhd/MJQ.htm
1921-Reece " Goose" Tatum, basketball player born at Calion, AR. Tatum played football and baseball and came into his own when Abe Saperstein asked him to play basketball with the Harlem Globetrotters. Tatum's best asset was his hands, big enough to allow him to hold the ball with one hand. He perfected the overhand hook shot later used by Wilt Chamberlain, Connie Hawkins and Kareem Abdul-Jabbar. Suspended by Saperstein in 1955, he formed his own team, the Harlem Magicians. Died at El Paso, Texas, January 18,1967
1921- Ray ("Sugar Ray') Robinson, boxer, born Walker Smith, Jr., at Detroit, Ml. Generally considered "pound for pound the greatest boxer of all time," Robinson was a welterweight and middleweight champion who won 175 professional fights and lost only 19. A smooth and precise boxer, he fought until he was 45, dabbled in show business and established the Sugar Ray Robinson Youth Foundation to counter juvenile delinquency. To this day, his name connotes class, style and dignity. My father took me to his fight in Yankee Stadium when we lived in New York. My father was a great fight fan and took my brother and I to many bouts.
http://www.ibhof.com/robinson.htm
1928- James Brown Birthday, born in Macon, Georgia.
He sold millions of records in the US from the mid- 1950's to the mid-'60s, yet remained virtually unknown to most white Americans. But by the late '60s, the breakthroughs scored by black artists on the Motown and Stax-Volt labels helped bring Brown to the attention of the mass audience as well. James Brown's first hit, with his group the Famous Flames, was "Please, Please, Please" in 1956. It sold more than a million copies - the first of his dozens of million-sellers. Thirty years later, in 1986, he was at the top of the charts with "Living in America" from the soundtrack of "Rocky Four."
In 1996, James Brown celebrated his 63rd birthday with a concert in his hometown of Augusta, Georgia. Musical guests included rock guitarist Slash, country group Sawyer Brown and soul star Isaac Hayes.
http://www.funky-stuff.com/jamesbrown/
1936-Joe DiMaggio made his major league debut for the New York Yankees and collected three hits in their 14-5 victory over the St. Louis Browns. For the year, DiMaggio hit .323 with 29 home runs and 125 runs batted in. He used to visit friends in Los Gatos, California often. I saw him eating lunch and dinner out several times. He was well respected and never bothered in the restaurants here.
There were places here where Marilyn Monroe stayed, sometimes with him and they had great privacy, I am told. He was a very private man.
http://www.baseballhalloffame.org/hofers_and_honorees/hofer_bios/dimaggio_joe.htm
http://www.joedimaggioestate.com/
1937- Frankie Valli, lead singer of the Four Seasons, was born in Newark, New Jersey. They were one of the most popular groups of the 1960's, with more than 30 singles on the best-seller charts from 1962 to 1976. Frankie Valli's falsetto singing was the group's trademark on such hits as "Sherry," "Big Girls Don't Cry" and "Walk Like a Man." Valli began a successful solo career in 1974, and had such hits as "My Eyes Adored You" and "Grease." He has also put together Four Seasons groups for rock 'n' roll revival shows.
http://www.srv.net/~roxtar/valli_frankie.html
http://www.hwcn.org/~ad828/frankie.htm
1943-Robert Frost won the Pulitzer Prize for Poetry, his fourth time. He won it for "A Witness Tree." His other awards were in 1924 for "New Hampshire: A Poem with Notes and Grace Notes." in 1931 for "Collected Poems," and in 1937, for A Further Range."
http://www.ketzle.com/frost/
http://www.theatlantic.com/unbound/poetry/frost/frostint.htm
http://www.poets.org/poets/poets.cfm?prmID=196&CFID=8427572&CFTOKEN=3561476
http://www.amazon.com/exec/obidos/ASIN/B00000J87V/qid%3D1020016743/
ref%3Dsr%5F11%5F0%5F1/104-4525358-7043961
1948- CBS Evening News began as a 15-minute telecast with Douglas Edwards as anchor. Walter Cronkite succeeded him in 1962 and expanded the news show to 30 minutes. Eric Sevareid served as commentator. Dan Rather anchored the news casts upon Cronkite's retirement in 1981. At one point, to boost sagging ratings, Connie Chung was added to the newscast as Rather's co-anchor, but she left in 1995 in a well-publicized dispute. Rather remains solo, and as Walter Cronkite would say "...that's the way it is."
1952- Eddie Arcaro became the first and only jockey to win the Kentucky Derby five times: 1938, Lawrin, 1941, Whirlaway, Hoop Jr, 1945, Citation, 1948, Hill Gail, 1952.
1952-Historians give credit to Lieutenant Colonel Joseph Otis Fletcher as the first man to set foot on the "North Pole." The first airplane flight to land at the North Pole was made by a ski-wheeled Air Force C-47, which landed this day in 1952. I took off from Fletcher's Ice Island, about 115 miles from the Pole, carrying 10 air force officials and scientists. It was piloted by Lieutenant Colonel William Pershing Benedict of San Rafael, CA, and copilot Lieutenant Colonel Joseph Otis Fletcher of Shawnee, OK. In 1997, historian Robert M. Bryce published the results of research indicating that no previous explorer succeeded in reaching the Pole, despite two long standing claims, and that Fletcher was the first human known to set foot on it. In addition, Dr. Albert Paddock Crary, who was in this party, on February 12,1961, reached the South Pole by tracked vehicle as part of a scientific expedition. He became then the only explorer to set foot on both the North and South Pole.
1952-CBS became the first network to televise the Kentucky Derby. Eddie Arcaro rode Hill Gail to a two-length victory over Sub Fleet. Blue Man was third. For Arcaro, it was a record fifth Derby win. Trainer Ben A. Jones won for the sixth time, also a record.
1955---Top Hits
Cherry Pink and Apple Blossom White - Perez Prado
The Ballad of Davy Crockett - Tennessee Ernie Ford
Dance with Me Henry (Wallflower) - Georgia Gibbs
In the Jailhouse Now - Webb Pierce
1956 - "Most Happy Fella", a musical by Frank Loesser, opened at the Imperial Theatre in New York City. The show, an adaptation of "They Knew What They Wanted" by Sidney Howard, ran for 676 performances on Broadway. Critics called the show a masterpiece, thanks to the outstanding performances by Robert Weede and Jo Sullivan. Many of the songs made the "Hit Parade." Frank Loesser's hits included "Standing on the Corner", "I Like Everybody", "Joey, Joey, Joey", "Big Acquaintance" and "Don't Cry".
http://www.frankloesser.com/home.htm
1960 - The play, "The Fantasticks", opened at the Sullivan Playhouse in New York City. It would later become the longest-running off-Broadway play. "Soon It's Gonna Rain" was one of the big hit tunes from the production. Many high schools make this their musical performance for students to present to their community.
1963---Top Hits
I Will Follow Him - Little Peggy March
Can't Get Used to Losing You - Andy Williams
Puff the Magic Dragon - Peter, Paul & Mary
Lonesome 7-7203 - Hawkshaw Hawkins
1963 -- In Birmingham, Alabama, Police Chief "Bull" Connor orders fire houses and dogs turned on children marching out of the 16th St Baptist Church to keep them from marching out of the "Negro section". This after jailing 900+ yesterday. There was no national radio or television coverage, let alone the internet or cellular telephone pictures or reporting. Imagine if this were to occur today.
1964 - Gerry & the Pacemakers make their United States TV debut on the "Ed Sullivan Show" and perform "Don't Let the Sun Catch You Crying."
1968-new owners Tom Cousins and Carl Sanders announced that the St. Louis Hawks of the NBA would move to Atlanta for the 1968-69 season. The team began as the Tri-Cities Blackhawks(1949-51), moved to Milwaukee and then to St. Louis in 1956.1980-Genuie Risk, ridden by Jacinto Vasquez, became just the second filly to win the Kentucky Derby. She posted a one-length victory over Rumbo.
1968-The Beach Boys open a 17-date tour of the U.S. with a show in New York. The second half of the concert is given over to the Maharishi Mahesh Yogi who lectures on "spiritual regeneration." The audiences reaction is so negative, more than half of the tour dates are cancelled.
1968 --Thelonious Monk and Dr. John the Night Tripper at the San Francisco Carousel Ballroom.
1970 -- Ohio Gov. Rhodes vows to "use every weapon" against antiwar protesters at Kent State University. Tomorrow he does.
1971---Top Hits
Joy to the World - Three Dog Night
Put Your Hand in the Hand - Ocean
Never Can Say Goodbye - The Jackson 5
Empty Arms - Sonny James
1975 - Tony Orlando and Dawn's "He Don't Love You (Like I Love You)" hits #1
1978 - Persistent thunderstorms caused widespread flooding in southeastern Louisiana and extreme southeastern Mississippi. Rainfall totals of ten to thirteen and a half inches were reported around New Orleans causing the worst flooding in thirty years. The water depth reached three to four feet in several hundred homes, and total property damage was estimated at one hundred million dollars
1979---Top Hits
Heart of Glass - Blondie
Reunited - Peaches & Herb
Stumblin' In - Suzi Quatro & Chris Norman
Where Do I Put Her Memory - Charley Pride
1987---Top Hits
(I Just) Died in Your Arms - Cutting Crew
Looking for a New Love - Jody Watley
La Isla Bonita - Madonna
Don't Go to Strangers - T. Graham Brown
1991 - Andy Williams, 60, marries former hotel concierge Debbie Haas, 36, in New York City.
1993 - Strong winds buffeted the Owens Valley area and the Eastern Sierra of Southern California. A USGS anemometer on Crowley Lake recorded a wind gust to 140 mph before blowing away. Bishop Airport had a wind gust to 65 mph. One person was killed when he was hit by a flying projectile. Many trees were downed and power outages were widespread.
1995 - The Neville Brothers, the Dixie Cups, Allen Toussaint and Professor Longhair are inducted into the New Orleans Musical Walk of Fame.
1998- Mariner Dan Wilson hits the first inside-the-park grand slam in the franchise's history.
1999-The Dow-Jones Index of 30 major industrial stocks topped the 11,000 mark for the first time.
2000 - Metallica delivers over 60,000 pages of information to Napster's San Mateo, Calif., offices, listing more than 1.4 million copyright violations of 95 Metallica songs and recordings by 335,435 distinct users.
[headlines]
--------------------------------------------------------------

--------------------------------------------------------------

SuDoku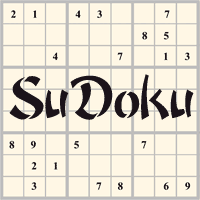 The object is to insert the numbers in the boxes to satisfy only one condition: each row, column and 3x3 box must contain the digits 1 through 9 exactly once. What could be simpler?
http://leasingnews.org/Soduku/soduko-main.htm
--------------------------------------------------------------

Daily Puzzle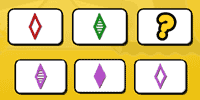 How to play:
http://www.setgame.com/set/puzzle_frame.htm
Refresh for current date:
http://www.setgame.com/set/puzzle_frame.htm
--------------------------------------------------------------


http://www.gasbuddy.com/
http://www.gasbuddy.com/GB_Map_Gas_Prices.aspx
http://www.gasbuddy.com/GB_Mobile_Instructions.aspx
--------------------------------------------------------------

Weather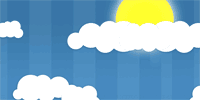 See USA map, click to specific area, no commercials
--------------------------------------------------------------

Traffic Live---
Real Time Traffic Information
You can save up to 20 different routes and check them out with one click,
or type in a new route to learn the traffic live
--------------------------------