Friday, May 7, 2021
Today's Leasing News Headlines

Well Known Leasing Attorney Stephen Jenkins
Passes Away at Age 67
Quality Leasing Co., Inc. Joins
Story Credit Lessor Listing
New Hires/Promotions in the Leasing Business
and Related Industries
Leasing Industry Ads
Top Sales Positions Open
Class 8 Truck Orders Remain Strong in April
By Heavy Duty Truck Staff, truckinginfo.com
Could Cannabis Legalization in New Mexico
Hurt Nearby Colorado?
Despite Pandemic, Fewer Homeowners Missing Payments
DS News
Which US Generation Wields
the Most Power -- Chart
DLL Closes Seventh U.S. Securitization Transaction
at $1.0 Billion
Mother's Day: Bambi, Aparajito, Mamma Roma
Men Don't Leave, Kill Bill Vol. 1 & 2
All Netflix reports Leasing News' Fernando Croce
Labrador Retriever
Luckylabrescue - Adopt-a-Dog
Ken Lubin Podcast - Chris Wadell
World Champion-Paralympian
Healthcare Workers
News Briefs---
Noah Breslow Has Left OnDeck
By: deBanked Staff
Health Care Exec Busted for Illegal
153-Person Grand Canyon Hike
Used car values skyrocket nearly 21% as new car
inventory dries up. Is it time to cash in your old clunker?
BMO Harris calls biz bankers back to the office
Other Banks to Follow

You May have Missed---
Google announces campus-focused post-COVID
return-to-office plan

Broker/Funder/Industry Lists | Features (wrilter's columns)
Top Ten Stories Chosen by Readers | Top Stories last six months
www.leasingcomplaints.com (Be Careful of Doing Business)
www.evergreenleasingnews.org
Leasing News Icon for Android Mobile Device
Sports Brief----
California Nuts Brief---
"Gimme that Wine"
This Day in History
SuDoku
Daily Puzzle
GasBuddy
Weather, USA or specific area
Traffic Live----
######## surrounding the article denotes it is a "press release," it was not written by Leasing News nor has the information been verified. The source noted. When an article is signed by the writer, it is considered a "byline." It reflects the opinion and research of the writer.


[headlines]
--------------------------------------------------------------
Well Known Leasing Attorney Stephen Jenkins
Passes Away at Age 67
A 40-year partner of Hemar, Rousso & Heald, LLP, Los Angeles, California has passed away. He served as Legal Chairman on the Board of Directors of UAEL, now the National Equipment Finance Association, for 15 years. He was a member of the Equipment Leasing and Finance Association Legal Committee for four years, serving other committees, active with the association for over 22 years. He also was a Judge Pro Tem for the Los Angeles Superior Court for 14 years.
His LinkedIn "About" had his description of his viewpoint:
"Experienced Partner with a demonstrated history of working as a litigation attorney in the State of California representing Financial Institutions and companies. I specialize in handling secured and unsecured obligations, equipment financing and leasing matters, both in state court as well as in bankruptcy court, and in the preparation of workout agreements, forbearance agreements, and confessions to judgments."
https://www.linkedin.com/in/stephen-jenkins-371750122/
Leasing News asked a longtime friend, Daniel A. Heald, who sent a message from the Hemar, Rousso & Heald law firm:
"We note with regret the passing of veteran litigator Stephen E. Jenkins in April, 2021. Mr. Jenkins, 67, was a partner for decades at creditors' rights boutique Hemar Rousso & Heald, LLP, the premier creditors' law firm in Los Angeles. Mr. Jenkins excelled at protecting the rights of lenders, with particular expertise in the field of leasing and equipment. He appeared regularly at, and on panels for, UAEL and ELFA events. Mr. Jenkins very much enjoyed visiting Hawaii and Tahiti, and rooting for the Lakers. He will be missed by his partners, and by his wife, daughter, and family."
[headlines]
--------------------------------------------------------------
Quality Leasing Co., Inc. Joins
Story Credit Lessor Listing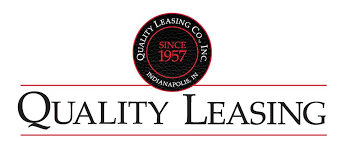 Quality Leasing Co. Inc.
1957
Paul Fogle, CLFP
Managing Director
317.253.4415
pfogle@qualityleasingco.com
Main: 317-253-4415 ex. 7680
www.QualityLeasingCo.com
AACFB, ELFA, NEFA
Staff 22
Coverage: National
$30,000 up to $3 million
"Quality funds titled and non-titled commercial equipment for A- to C+ customer profiles. *Our sales team has over 100 years of combined experience in leasing and finance. Some sales reps have long-standing vendor relationships, but we do not pursue vendor relationships that come to us from brokers."

Full List:
http://leasingnews.org/Story_Credit/Story_Credit.htm



[headlines]
--------------------------------------------------------------
New Hires/Promotions in the Leasing Business
and Related Industries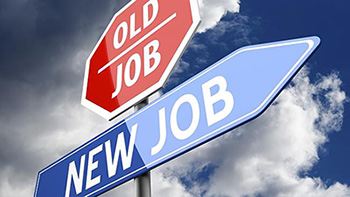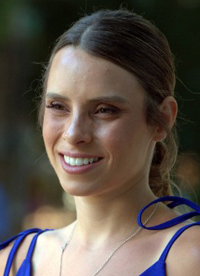 Tamar Ayalon was promoted as Risk Data Analyst, BlueVine, Redwood City, California. She is located in Tel Aviv, Israel. She joined the firm March, 2020, as Risk Analytics Intern. Education: Tel Aviv University, Bachelor's degree, Industrial Engineering (2017 - 2021). https://www.linkedin.com/in/tamar-ayalon-42467218a/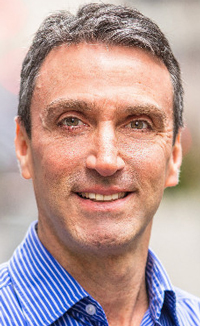 Ken Brause was hired as Chief Financial Officer, Burford Capital. He is based in Burford's New York office. Previously, he was Chief Financial Officer, OnDeck (March, 2018 - November, 2020). He joined CIT August, 2007, as Executive Vice President Investors Relations; promoted November, 2012, President, Small Business Lending; promoted January, 2014, Executive Vice President/Chief Financial Officer, North America Banking; promoted January, 2016, Executive Vice President and Treasurer; Managing Director, Investor Relations, The Bank of New York (May, 2006 - July, 2007); Vice President, Strategy & Development, Horizon BCBS of NJ (September, 2002 - May, 2006); SVP Investor Relations, AIG American General (1999 - 2002); Principal, Bankers Trust (1985 - 1999). Education: University of Pennsylvania, The Wharton School, Bachelor of Science (BS), Economics (1981 - 1985). The University of Chicago, Booth School of Business. Master of Business Administration (M.B.A.), Accounting and Finance (1990 - 1992). https://www.linkedin.com/in/kenbrause/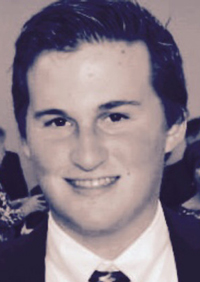 Brent Christiansen was hired as Regional Account Manager, Amur Equipment Finance, Grand Island, Nebraska. He is located in the Greater Boston Area. Previously, he was Regional Sales Manager, Ascentium Capital (May, 2020 - March, 2021). He joined Beacon Funding as Inside Sales Representative, September, 2017; promoted November, 2018, Senior Financial Consultant; Client Advisor, TULLEY BMW, Tulley Automotive Group (August, 2016 - June, 2017); Information Security Consultant, Ezentria (January, 2012 - August, 2016); Pro Shop Assistant (PGA Gold Management Internship), Woodland Golf Club (March, 2014 - October, 2015); Outside Operations & Pace of Play (PGA Gold Management Internship), Candia Woods Golf Links (May, 2013 - August, 2013). Certifications: Certified Lead Pen Test Professional, PECB, Issue July, 2015). Volunteer: Pine Ridge Indian Reservation, Re-Member (December, 2007 - January, 2008). Education: Southern New Hampshire University, Bachelors of Business studies in Business Administration, Business Administration and Management, General (2016 - 2017). Methodist University, Bachelor of Business Administration (BBA), Business Administrating with a Concentration in PGA Golf Management, Senior (2011 - 2015). Activities and Societies: PGA Golf Management Program. Nashua High School North, High School Diploma Business Administration and Management, General (2007 - 2011). Activities and Societies: Adventure Club, Varsity Golf, Varsity Lacrosse and Varsity Wrestling. https://www.linkedin.com/in/christiansenbrent/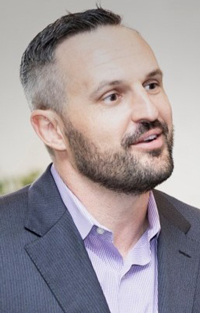 Steve DeSimone, CLFP, was hired as Vice President of Sales, Ascentium Capital, Kingwood, but working out of the Irvine, California office. He is located in San Diego, California. Previously, he was Senior Lending Consultant, Mulligan Funding, LLC (June, 2020 - April, 2021); Area Sales Manager, CAN Capital (August, 2019 - April, 2020); Senior business Finance Consultant, National Funding (February, 2010 - August, 2019); Senior Loan Consultant, La Jolla Wealth Management (September, 2008 - June, 2009); Account Executive, Countrywide (September, 2006 - September, 2008). Certifications: Financial Acumen, Corporate Finance, Columbia Business School Executive Education. Issued July, 2017. CLFP, Certified Lease & Finance Professional, CLFP Foundation, Issued February, 2016. Volunteer: Internship, Merrill Lynch (August, 1999 - June, 2002). Assistant Wrestling Coach, Torrey Pines High School (August, 2011 -2012); Volunteer, The Salvation Army (May, 2010- June, 2012). Education: UC San Diego, Management Science, Economics/Business (1998 - 2002). Activities and Societies: Sigma Nu, Executive Board. Columbia Business School, Banking, Corporate, Finance, and Securities Law (2017); Massachusetts Institute of Technology, MIT Fintech Certification, Finance; Future Commerce (2016). The Martin Trust Center for MIT Entrepreneurship and the Finance Group at the MIT Sloan School of Management, in collaboration with the MIT Department of Electrical Engineering and Computer Science and Harvard Law School, have launched a new, groundbreaking course called FinTech Ventures, the first graduate-level course covering financial technology applications in the United States. Loyola High School of Los Angeles. https://www.linkedin.com/in/steve-desimone-clfp-0430993/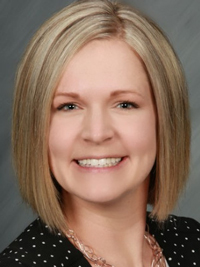 Kristy Doll was hired as Documentation Specialist at Oakmont Capital, West Chester, Pennsylvania. She is located in St. Cloud, Minnesota. Previously, she was Client Relations Representative, Stearns Bank, N.A., (June, 2018 - April, 2021); Assistant, CliftonLarsonAllen (January, 2017 - June, 2018); Operations and Compliance Manager, Alexandria Opportunities Center (May, 2007 - December, 2016) Education: Alexandria Technical and Community Collete. Associate's degree, Legal Assistant/Paralegal. https://www.linkedin.com/in/kristy-doll-302786169/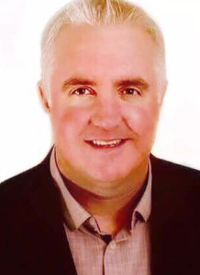 Brian England was hired as Account Executive, Atlantic Canada TD Equipment Finance, Nova Scotia, Canada. Previously, he was Senior Account Manager, Wells Fargo (January, 2018 - May, 2021); Equipment Financing Specialist, National Leasing (April, 2015 - January, 2021); Mortgage Advisor, CIBC (May, 2013 - March, 2015); President, B England Paving (May, 2013 - March, 2014); Principal Agent, Pura Vida Financial Services (June, 2012 - May, 2013); GM, VP Operations, England Paving & Contracting Ltd., (June, 1987 - May, 2013); Insurance Consultant, La Capitale Insurance and Financial Services (January, 1995 - 1996). Education: St. Francis Xavier University (1995 - 1997). Dalhousie University, Bachelor of Arts (B.A.), Political Science (1992 - 1994); University of King's College, Foundation Year Program (1991 - 1992). https://www.linkedin.com/in/brian-england-53ba4526/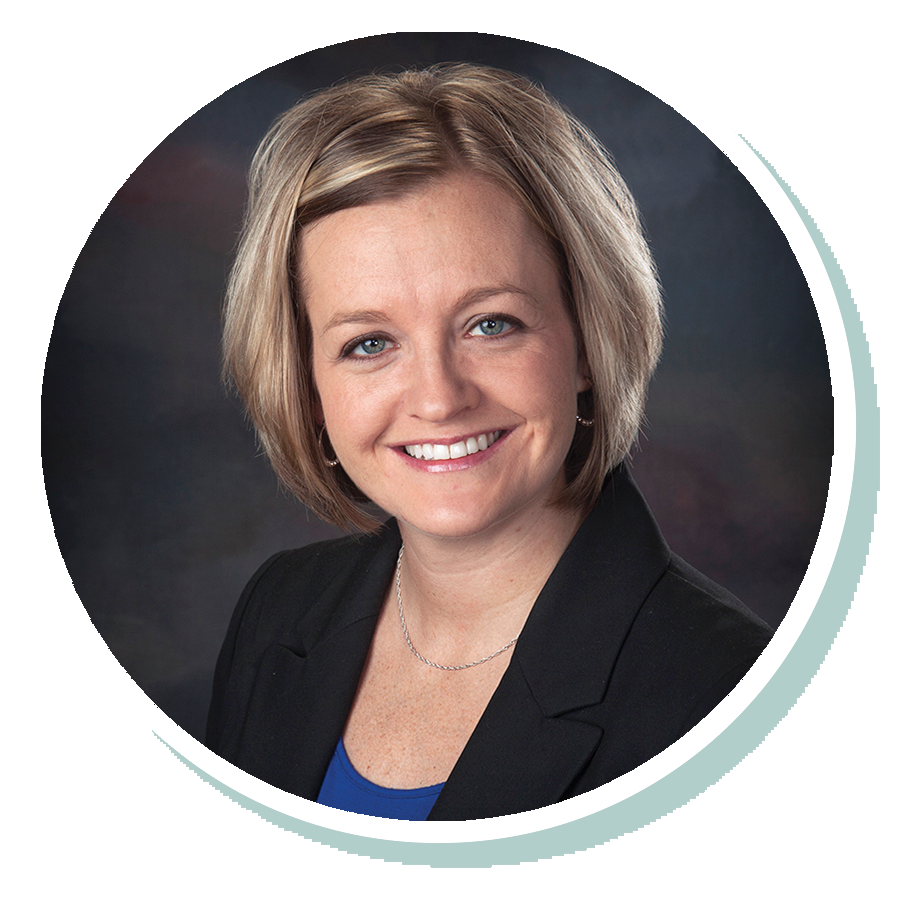 Mindy Lund, CLFP, was hired as Business Development Officer, Oakmont Capital Services, West Chester, Pennsylvania. She is located in Albany, Minnesota. Previously, she was at Stearns Bank, NA., starting April, 2011, Account Manager; promoted November, 2016, Vendor Relations Supervisor; promoted May, 2018, Sales Manager. Prior, she was at Wells Fargo as Teller, Lead Teller, Personal Banker, Mortgage Associate, (October, 2007 - April, 2011). Certifications: Certified Leasing and Finance Professional, May, 2019. Education: St. Cloud State University, Bachelor's Degree, Business Management, Marketing and Related Support Services; Communications (2005 - 2008). South Dakota State University. Associate's Degree, General Studies (2003 - 2005). Paynesville Area High School (1991-2003). https://www.linkedin.com/in/mindy-lund-clfp-aa476b102/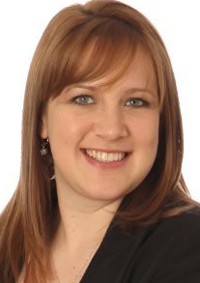 Ashtyn Mohanlall, CLFP, was promoted to Vice President, First American Equipment Finance, Fairpoint, New York. She is located in Williamson, New York. She joined firm April, 2013, as Accountant; promoted April, 2014, Portfolio Officer; promoted January, 2016, Senior Financial Analyst; promoted March, 2017, Assistant Vice President. Previously, she was Account Specialist, Town & Country Disposal, LLC (March, 2011 - April, 2013); Tax Specialist, Greendyke, Jencik & Associates (December, 2009 - March, 2011). She joined DeJoy, Knauf & Blood, LLP, January, 2008, Tax Intern; promoted August, 2008, Staff Accountant; promoted August, 2009, Experienced Staff Accountant. Certificate: Certified Leasing & Finance Professional (CLFP), CLFP Foundation (Issued, May, 2015). Education: Saint John Fisher College, Bachelor of Science (B.S.), Accounting (2006 - 2008). SUNY Oswego, Business Administration and Management, General (2004 - 2006). https://www.linkedin.com/in/ashtyn-mohanlall-clfp-57667273/
[headlines]
--------------------------------------------------------------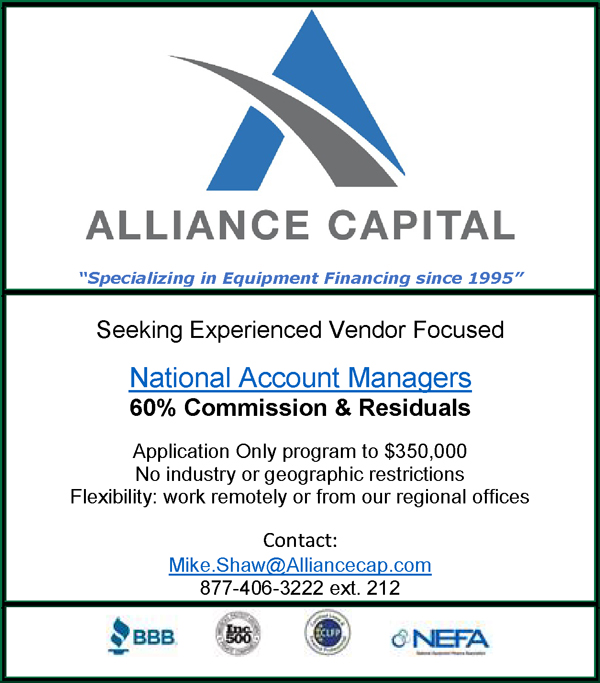 [headlines]
--------------------------------------------------------------
Class 8 Truck Orders Remain Strong in April
By Heavy Duty Truck Staff, truckinginfo.com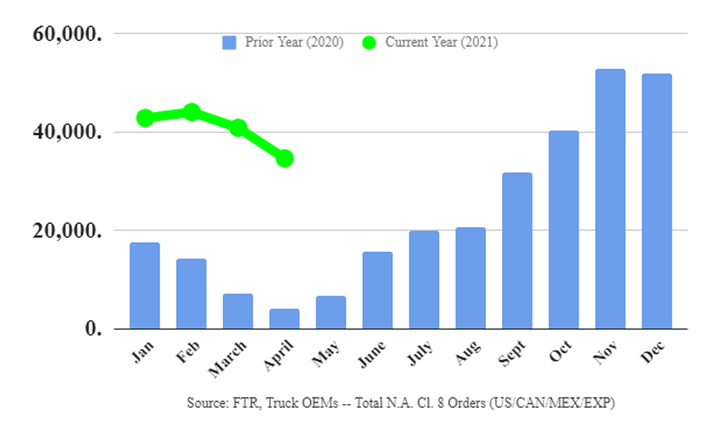 Graph: FTR
The supply of new trucks remains restrained due to supply chain delays, therefore carriers continue to order at healthy rates to secure new equipment by year's end, FTR officials said.
Continuing to exhibit strength above normal trends, North American Class 8 net orders for April were between 33,500 to 34,600 units, respectively, ACT Research and FTR reported.
The order activity was the best in the month since 2018, FTR officials said in a press release. While orders were down between 15% and 16% from March, the activity came in 689% higher (about 30,500) than April 2020, ACT and FTR officials reported.
Class 8 orders now total 403,000 units for the previous 12 months.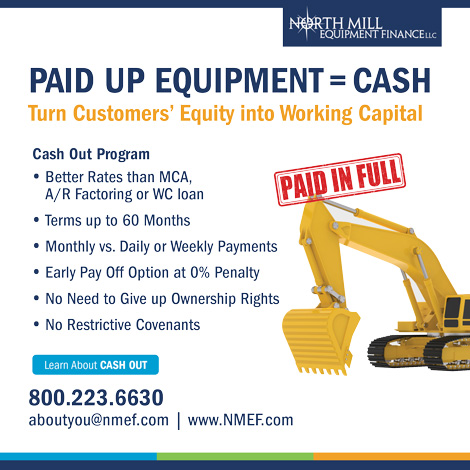 [headlines]
--------------------------------------------------------------
Could Cannabis Legalization in New Mexico
Hurt Nearby Colorado?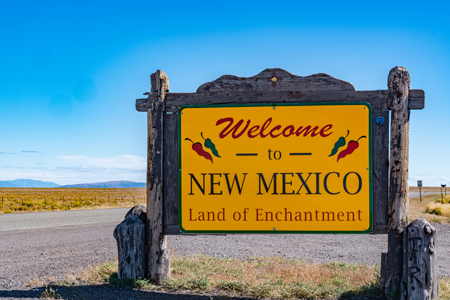 As more states legalize cannabis, the pioneers who launched the first state-legal cannabis sectors in the country may soon see their profits drop due to increasing competition. Colorado, for instance, has had a fantastic run so far. Its recreational cannabis industry has raked in nearly $10 billion dollars and filled the state's coffers with billions of dollars in cannabis taxes. However, now that next door neighbor New Mexico has legalized recreational marijuana, some cannabis operators in Colorado fear their profit margins will start thinning once New Mexico launches its cannabis industry in 2022.
Colorado launched recreational cannabis sales in 2014, and since then, the state's cannabis industry has been on fire. Not only has it earned business owners and the state billions of dollars, but it has also helped boost tourism numbers through "cannabis tourism." Folks from around the country come to Colorado to sample the state's cannabis products, and some dispensaries in border towns and cities such as Trinidad have come to rely a great deal on out-of-state visitors.
Were their home states to legalize cannabis, these visitors would have no reason to come all the way to Colorado. According to The Other Place is Greener Dispensary general manager Michael Evans, up to 65% of their customers are from out of state with 45% coming from Texas and 20% from New Mexico. When New Mexico launches its cannabis market, he says, his dispensary will be cut off at Raton Pass as customers wouldn't have to drive all the way to border towns in Colorado for recreational cannabis. They could just get some at a location much closer to home.
Since cannabis business is extremely limited in where they can advertise or sell their products, losing such a large percentage of their clientele would be devastating. In Colorado, for instance, businesses in the cannabis space cannot sell their products at restaurants or clubs. Additionally, cities and municipalities are allowed to ban social consumption of cannabis, and in some cases, they can even forbid dispensaries from operating in their jurisdictions.
New Mexico, on the other hand, allows both indoor and outdoor "cannabis consumption areas," and people will also be able to consume cannabis in designated casinos, hotels, tobacco stores and cigar bars. For most New Mexico residents who would like to consume cannabis, staying at home would be the much better option.
According to Evans, Colorado businesses that rely heavily on out-of-state visitors will have to offer those consumers incentives to keep them coming. This is the only way they will be able to maintain their sales as more states launch their own cannabis programs.
Cannabis companies such as Gage Growth Corp. (CSE: GAGE) (d.b.a. Gage Cannabis) in different parts of the country have generally learned to be resilient in the face of the challenges they face, so sector players in Colorado will likely find new ways to thrive despite losing a sizeable fraction of their clientele visiting from out of state.
Source: cannabisnewswire.com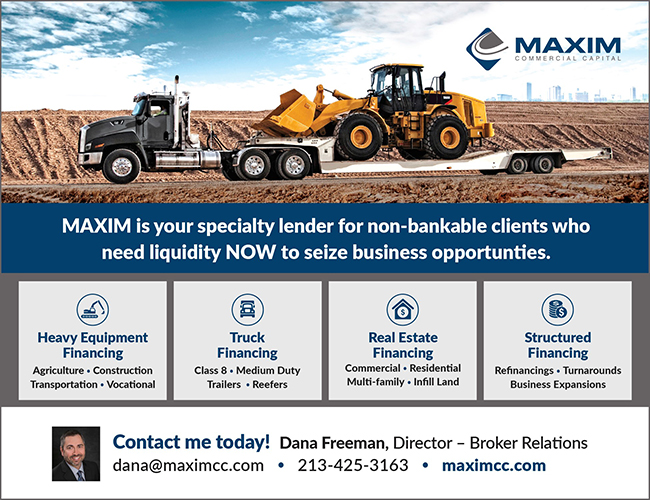 [headlines]
--------------------------------------------------------------
Despite Pandemic, Fewer Homeowners Missing Payments
DS News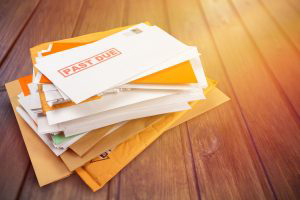 The Mortgage Bankers Association's (MBA) Research Institute for Housing America (RIHA) found that slightly under five million households did not make their rent or mortgage payments in March 2021, an improvement from data recorded in December 2020, and the lowest number since the onset of the COVID-19 pandemic
"Housing-Related Financial Distress During the Pandemic," RIHA's study co-authored by Gary V. Engelhardt, Professor of Economics in the Maxwell School of Citizenship and Public Affairs at Syracuse University, and Michael D. Eriksen, Associate Professor of Real Estate at the University of Cincinnati, found that 7.7% of renters (2.56 million households) missed, delayed, or made a reduced payment in March 2021, while 4.9% homeowners (2.33 million) missed their mortgage payment.


Gary V. Engelhardt, Professor of Economics in the Maxwell School of Citizenship and Public Affairs at Syracuse University, said, "The rapidly improving economy and labor market, increased vaccination rates, and promising trend of declining COVID-19 cases all bode well for those who are still facing unemployment or underemployment because of the pandemic. However, millions of families are still facing economic distress, despite improving conditions since last March."
Overall, 23.7% of renters and 14.2% of homeowners have missed at least one housing payment during the pandemic, but only 8.6% of renters and 6.8% of homeowners missed more than two payments.
The report found that landlords continue to play a key role in helping renters, with 76.3% of renters making all their rental payments over the last 12 months, 10.7% having missed one payment, 4.4% missing two payments, 2.5% missing three payments, and 6.1% missing four or more payments. On average, in Q1, 9.8% of renters received permission from their landlord to delay or reduce their monthly payment.
Rental property owners reportedly lost as much as $7.85 billion in Q1 revenue from missed rent payments, up from over $7.41 billion in Q4. Over the past year, aggregate missed rental payments have reached $35 billion.
RHIA's analysis concluded 85.8% of homeowners made all their mortgage payments, with 5.6% missing just one payment, 1.8% missing two payments, 1.4% missing three payments, and 5.4% missing four or more payments. On average, in Q1 of 2021, 16.0% of homeowners received permission from their lender to delay or reduce their monthly payment (by week), down from 17.8% in Q4 of 2020. In aggregate, total missed mortgage payments were estimated to be approximately $13.2 billion for Q1 of 2021, versus $14.5 billion for Q4 of 2020. Over the first year of the pandemic, aggregate missed mortgage payments reached almost $68 billion.
Of those receiving unemployment insurance (UI) benefits, the number of renters rose from 3% at the beginning of April 2020 to 7% by the end of September. UI benefits have trended down very slowly since, to just over 6% in the first two weeks of April 2021. The share of homeowners receiving unemployment benefits has trended slightly down to approximately 7% in the first two weeks of April 2021.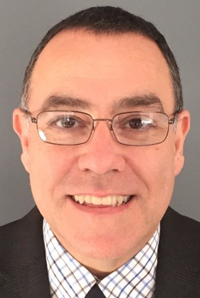 Edward Seiler, Executive Director of the RHIA, and MBA's AVP of Housing Economics, commented, "The expected acceleration in hiring and economic growth during the rest of the year should help most affected households resume their housing and student debt payments before expanded unemployment benefits expire at the end of September."




[headlines]
--------------------------------------------------------------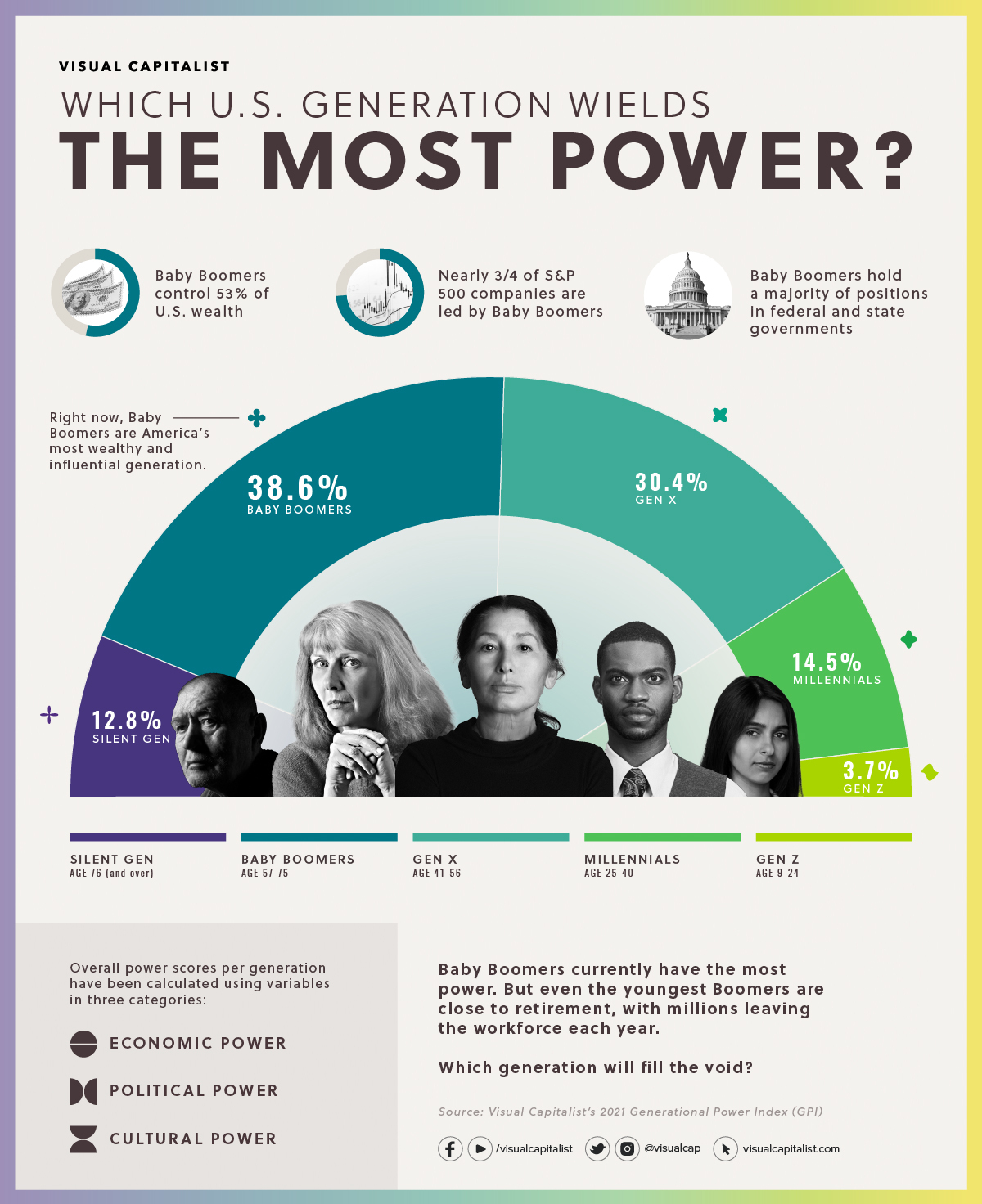 click image to view

Full report:
https://www.visualcapitalist.com/ranking-u-s-generations-on-their-power-and-influence-over-society/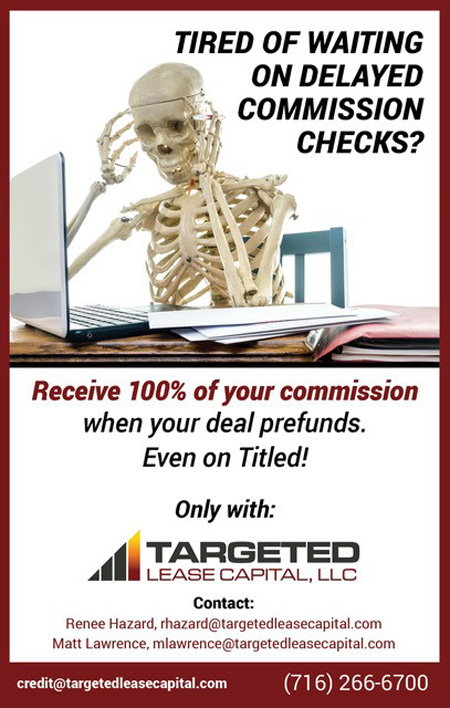 [headlines]
--------------------------------------------------------------

##### Press Release ############################
DLL Closes Seventh U.S. Securitization Transaction
at $1.0 Billion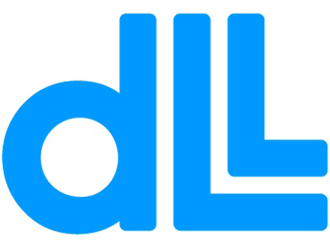 Wayne, PA, – Leading global vendor finance company, DLL, and AGCO, a global leader in the design, manufacture and distribution of agricultural equipment and solutions, announced the closing of "DLLAA 2021-1", a U.S. securitization transaction issuing notes totaling $1.0 billion. The notes are backed by loans and leases secured with agricultural equipment originated by AGCO Finance, a joint venture between DLL (51% ownership) and AGCO (49% ownership).
The transaction is rated F1+/P-1 or AAA/Aaa by Fitch Ratings and Moody's, respectively.
"This transaction reflects DLL's commitment to the U.S. ABS (Asset Backed Securities) market. We are very pleased with the participation of the many new investors who have put trust and confidence in our portfolio", said Chris Morris, US Treasurer at DLL.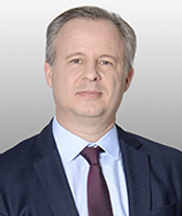 Marc Dierckx, DLL Chief Financial Officer and member of the Executive Board adds: "I am proud of our team, who worked very hard to complete this transaction. It represents a real restart of our securitization strategy, with which we aim to diversify our funding base. It also reflects the promising and continued reemergence of the U.S. ABS market since the start of the Coronavirus pandemic."
### Press Release ############################


[headlines]
--------------------------------------------------------------
Leasing News: Special Mother's Day Edition
by Fernando Croce
With Mother's Day just around the corner, we would like to offer a handful of recommendations to celebrate with the entire family. So hit your Netflix queue and get a hearty fill of cinematic mother love.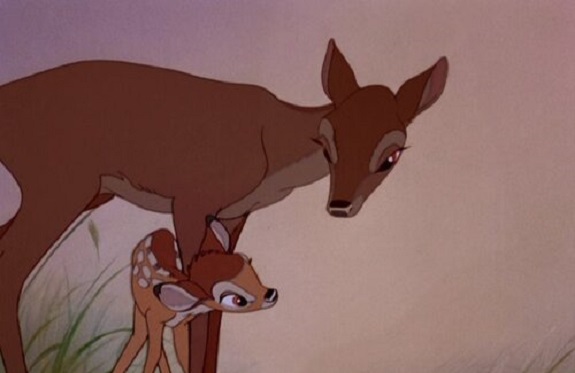 Bambi (David hand, 1942): Mothers have always had a particular place in Disney movies, perhaps never more memorably than in this animated classic. A coming-of-age fable set in the pastoral wilderness, it follows Bambi, a young deer learning about life in the forest. His father is The Great Prince of the Forest, and he struggles with following in his footsteps while depending on his mother for love and protection. Along the way, Bambi befriends a rabbit named Thumper and a skunk named Flower, and falls in love with a doe named Faline. When he grows up, however, he discovers how beauty exists alongside danger, especially in the form of human hunters. Building toward a shattering loss and a climactic fire, this is a bedrock formation for the studio's visual style and recurring themes.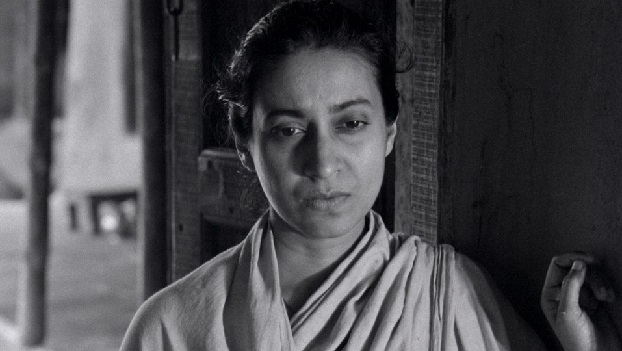 Aparajito (Satyajit Ray, 1956): The second entry in Indian director's masterful "Apu Trilogy," this poignant drama follows the family from "Pather Panchali" as they leave their rural home and move to Benares. When writer-turned-cleric Harihar (Kanu Banerjee) dies from sickness, his wife Sarbajaya (Karuna Banerjee) and young son Apu (Pinaki Sen Gupta) are forced to return to the provinces. There, the lad discovers the joyous rush of knowledge, and as a teenager (Smaran Ghosal) is posed to pursue further education in Calcutta. Balancing maternal pride and the pain in seeing her son move away, Sarbajaya quietly savors the time she has left with him. With characteristic delicacy, Ray portrays the mixed emotions of the characters in difficult situations, building towards a conclusion both inspiring and heartbreaking. With subtitles.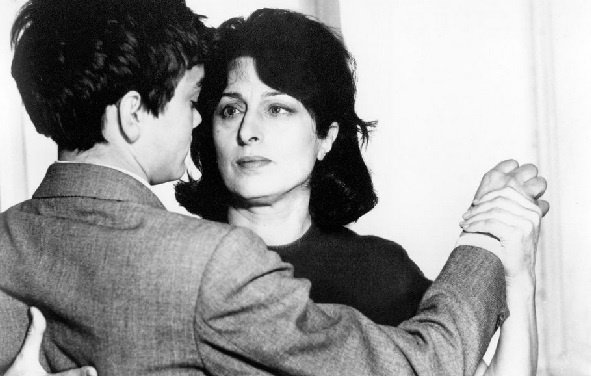 Mamma Roma (Pier Paolo Pasolini, 1962): Known for such radical experiments as "The Gospel According to St. Matthew" and "Teorema," Italian director Pier Paolo Pasolini was always fascinated by people on the margins of society. In this heartfelt drama, arguably his most accessible film, he explores the simultaneously mundane and monumental lives of characters in a rapidly changing Rome, centering on the intense bond between a mother and her son. Mamma Roma (the magnificent Anna Magnani) is a former prostitute trying to keep her teenage son Ettore (Ettore Garofolo) away from the seedy streets where she worked. When her past catches up with her, however, tragedy looms on the horizon. Mixing the rough-hewn realism of Roman locations and non-professional actors with Magnani's operatic turn, Pasolini forges a family portrait of devastating force. With subtitles.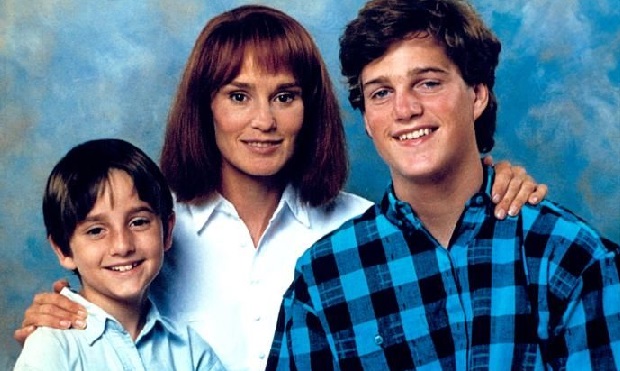 Men Don't Leave (Paul Brickman, 1990): A remarkably warm and vibrant family portrait, this lamentably underseen comedy-drama deserves a special place among Mother's Day films. Set in Baltimore, it chronicles the travails of the Macauleys, who must start things over following the death of the father. Beth (Jessica Lange) moves into a new home with her young sons, both of whom struggle with adjusting to a new life when she starts a relationship with a musician (Arliss Howard). Teen-aged Chris (Chris O'Donnell) falls for an older woman (Joan Cusack) while 9-year-old Matt (Charlie Kosmo) falls under the bad influence of a larcenous friend. Directed by Paul Brickman ("Risky Business"), this is a marvelous mix of humor and poignancy that, in Lange's vivid performance, pays tribute to ups and downs of motherhood.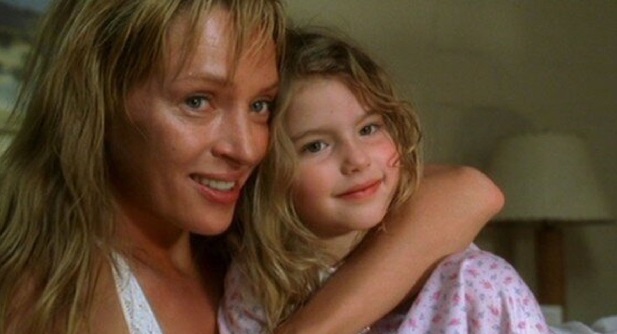 Kill Bill Vol. 1 & 2 (Quentin Tarantino, 2003-2004): For audiences who like their odes to motherhood a little less conventional, check out this brilliant, delirious mélange of bloody action and intense emotion from director Quentin Tarantino ("Pulp Fiction"). His heroine is The Bride (Uma Thurman), a professional killer who's left for dead by her boss bill (David Carradine) after trying to settle down and start her own family. The two-part epic follows her long, vengeful rampage as she settles scores with her enemies (with indelible supporting turns by Lucy Liu, Daryl Hannah and Michael Madsen) and, in the process, unexpectedly comes to learn about the importance of being a mom. By turns brutal, funny and tragic yet always exhilarating, this is a movie buff's bundle of lifelong fantasies brought thrillingly to cinematic life.

[headlines]
--------------------------------------------------------------
Labrador Retriever - Adopt-a-Dog
www.luckylabrescue.com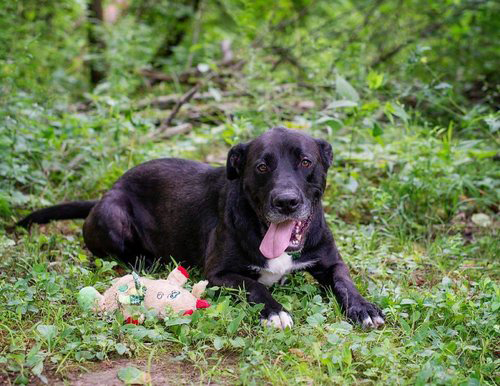 Ralph
Male
3 Years
Ralph is neutered, up to date on vaccines, kept on monthly preventatives, and microchipped. if you are interested in adopting, go to www.luckylabrescue.com and complete an adoption application. Indicate "Ralph" in the notes section.
Poor, sweet, adorable Ralph has been a long term resident with Lucky Lab. While most dogs come to our rescue and stay a short time, life has been different for Ralph. Rather than stay for a few months before finding his furever home, he has watched other dogs come and go. This 3 year old boy has waited long enough! It is his time to shine! Ralph is a good boy! He takes treats nicely and LOVESSSS toys!
He loves toys so much that he sometimes doesn't like to share with his dog friends. Ralph does have a tendency to resource guard with other dogs but a firm handler can nip this in the bud, quickly! Ralph knows how to sit on command and is a very smart boy. He will do well with obedience training and learning how to be your lifelong best friend! Ralph gets along with most dogs but would not do well in a home with cats. He has high energy levels and would make a great running or hiking buddy for an active couple!
He keeps his kennel clean, which is a good indicator of experience with house training, although accidents are likely to happen during an adjustment period. Ralph would do best in a home with older, respectful children, as he is a larger boy who wants to play! Ralph has waited as long as he should ever have to wait. Let's send this long term resident on his way to his furever home and make room for another dog as great as he is!
Lucky Lab Rescue Application:
https://www.luckylabrescue.com/adoption-form
Available in Midwest and Northeast
https://www.luckylabrescue.com/available-for-adoption-midwest#/henry-mwne-1/



[headlines]
--------------------------------------------------------------
Ken Lubin Podcast - Chris Wadell
World Champion-Paralympian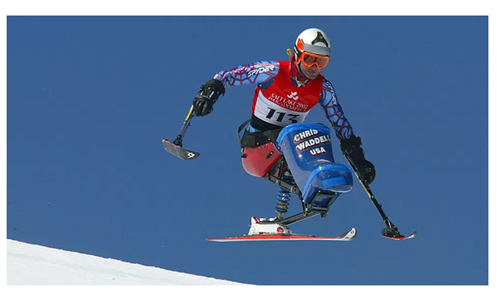 Chris was recently inducted into the US Olympic and Paralympic Hall of Fame, won more medals than any male monoskier in history, was also a World Champion and Paralympic medalist in wheelchair track and, in 2009, became the first "nearly unassisted" paraplegic to summit the 19k-foot Mt Kilimanjaro. With 13 Paralympic medals, he is a Hall of Famer for US Ski and Snowboard Association and the Paralympics. He began to ski race at six and was competing for Middlebury College when his ski popped off in the middle of a turn. The resulting fall left him paralyzed from the waist down. Less than a year later, he started to monoski and soon became the fastest in the world. The Dalai Lama honored him as an "Unsung Hero of Compassion," Skiing Magazine put him on their list of 25 Greatest Skiers in North America and People Magazine named him one of "The 50 Most Beautiful People."
https://chriswaddellspeaking.com/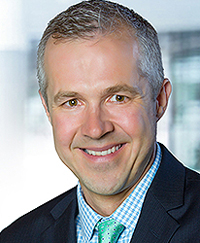 Ken Lubin
Managing Director
ZRG Partners, LLC
Americas I EMEA I Asia Pacific
C: 508-733-4789
https://www.linkedin.com/in/klubin
[headlines]
--------------------------------------------------------------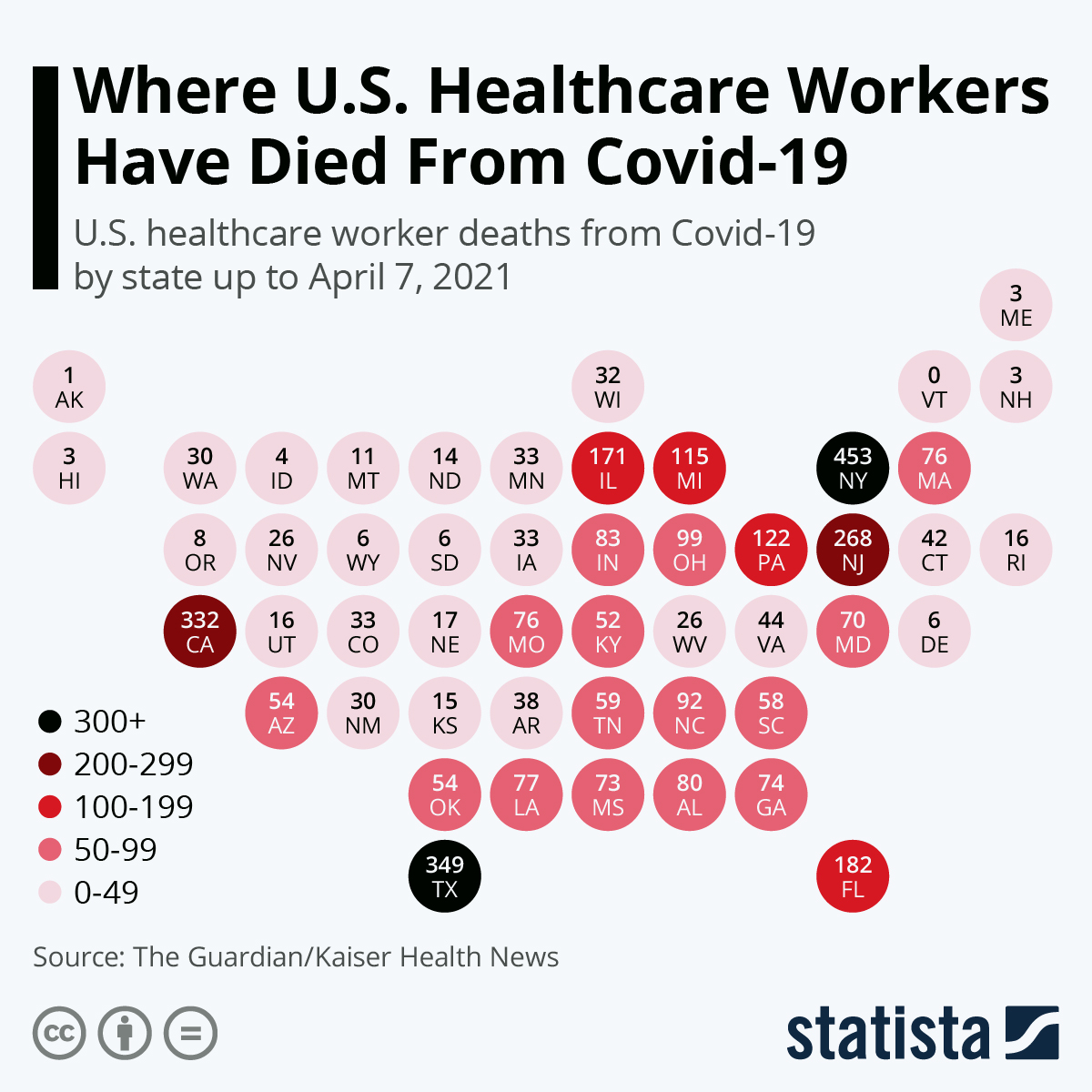 According to an analysis by The Guardian and Kaiser Health News, over 3,600 U.S. healthcare workers have died due to COVID-19 so far, considerably more than the official figures reported by the Centers for Disease Control and Prevention. The research provides an overview of the states that have lost the most healthcare workers with New York, the early epicenter of the pandemic, the worst impacted with 453 deaths recorded.
By Niall McCarthy, Statista

[headlines]
--------------------------------------------------------------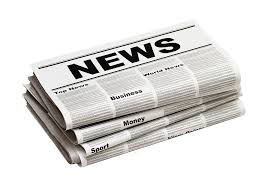 News Briefs---
Noah Breslow Has Left OnDeck
By: deBanked Staff
https://debanked.com/2021/05/noah-breslow-has-left-ondeck/
Health Care Exec Busted for Illegal
153-Person Grand Canyon Hike
https://ca.sports.yahoo.com/news/healthcare-exec-busted-illegal-153-210638754.html
Used car values skyrocket nearly 21% as new car
inventory dries up. Is it time to cash in your old clunker?
https://www.chicagotribune.com/business/ct-biz-used-cars-value-shortage-20210506-3gfg2uluirh3jfcatkklylludi-story.html
BMO Harris calls biz bankers back to the office
Other Banks to Follow----
https://www.chicagobusiness.com/finance-banking/bmo-harris-calls-biz-bankers-back-office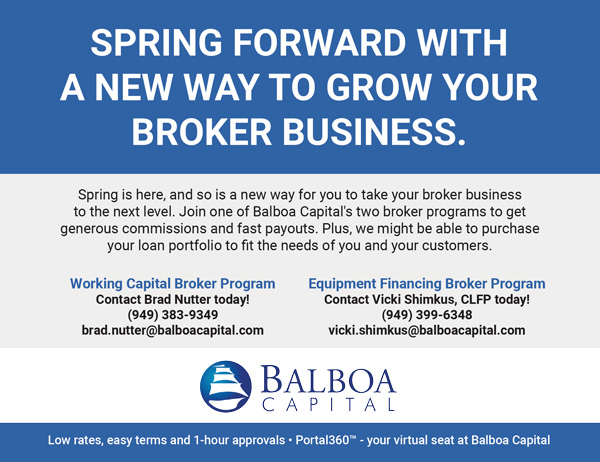 [headlines]
--------------------------------------------------------------


You May Have Missed---
Google announces campus-focused post-COVID
return-to-office plan
https://www.mercurynews.com/2021/05/06/google-announces-campus-focused-post-covid-return-to-office-plan/


[headlines]
--------------------------------------------------------------

Sports Briefs---

Will LeBron James' Extended Absence Help
or Hurt Lakers in Playoffs?
https://bleacherreport.com/articles/2942510-will-lebron-james-extended-absence-help-or-hurt-lakers-in-playoffs
NFL draft's 17 biggest instant-impact rookies:
Najee Harris, Kyle Pitts could make waves in Year 1
https://www.usatoday.com/story/sports/nfl/draft/2021/05/06/nfl-draft-instant-impact-rookies-najee-harris-kyle-pitts/4923469001/
[headlines]
--------------------------------------------------------------


California Nuts Briefs---

Why one in 10 Silicon Valley residents
are refusing a COVID shot
https://sanjosespotlight.com/why-one-in-10-silicon-valley-residents-are-refusing-a-covid-shot/
Orange County and other California sites
to close mass COVID-19 vaccination centers
https://www.latimes.com/california/story/2021-05-06/orange-county-other-california-sites-closing-mass-covid-vaccines-hubs?utm_id=28708&sfmc_id=1646692
'Trading people for profits': California sues nursing home chain
where hundreds have been sickened with COVID-19
https://www.mercurynews.com/2021/05/06/trading-people-for-profits-california-sues-nursing-home-chain-where-hundreds-have-been-sickened-with-covid-19/
Yosemite: Giant sequoia grove reopens after
100 mph winds topple 15 ancient trees
https://www.mercurynews.com/2021/05/05/yosemite-giant-sequoia-grove-reopens-after-100-mph-winds-topple-15-ancient-trees/
Microsoft grabs big chunk of north San Jose land
www.mercurynews.com/2021/05/05/real-estate-microsoft-grabs-big-chunk-north-san-jose-land-tech-develop/


[headlines]
--------------------------------------------------------------



"Gimme that Wine"

http://www.youtube.com/watch?v=EJnQoi8DSE8
Washington Wine, Part 1: Industry Resets after Turbulent 2020
https://www.shankennewsdaily.com/index.php/2021/05/05/28577/washington-wine-part-1-industry-resets-after-turbulent-2020/
Last Bottle Wines Celebrates 10 Years
with a Massive Wine Sale Day May 11
https://www.winebusiness.com/news/?go=getArticle&dataId=245136
Free Wine App
https://www.nataliemaclean.com/mobileapp/

Wine Prices by vintage
http://www.winezap.com
http://www.wine-searcher.com/
[headlines]
----------------------------------------------------------------
This Day in History
1700 - The population of the colonies was sparsely scattered over the large area with poor roads and communications. Below the Delaware River, an isolated farm was the usual settlement, save for Charleston, which had about 250 families. Philadelphia had approximately 700 houses, New York about 5,000 inhabitants, Newport less than 2000, and Boston, the largest city, 7000. There were approximately 275,000 inhabitants in the colonies.
1700 - William Penn begins monthly meetings for Blacks advocating emancipation.
http://xroads.virginia.edu/~CAP/PENN/pnintro.html
http://www.2020site.org/penn/
1718 – New Orleans was founded by Jean-Baptiste Le Moyne, Sieur de Bienville. The city is named after the Duke of Orleans, who reigned as Regent for Louis XV from 1715 to 1723. The land mass that was to become the city of New Orleans was formed around 2200 BC when the Mississippi River deposited silt creating the delta which would be New Orleans. Before Europeans founded what would become known as the city of New Orleans, the area was inhabited by Native Americans for about 1300 years.
1763 - Pontiac's Rebellion begins when a confederacy of Native American warriors under Ottawa chief Pontiac attacks the British forces at Detroit. After failing to take the fort in their initial assault, Pontiac's forces, made up of Ottawas, Wyandots, Ojibwas, and Potawatamis, initiated a siege that would stretch into months. As the French and Indian Wars came to an end in the early 1760s, Native Americans living in former French territory found the new British authorities to be far less conciliatory than their predecessors. In 1762, Pontiac enlisted support from practically every tribe from Lake Superior to the lower Mississippi for a joint campaign to expel the British from the formerly French lands. According to Pontiac's plan, each tribe would seize the nearest fort and then join forces to wipe out the undefended settlements. In April, Pontiac convened a war council on the banks of the Ecorse River near Detroit. It was decided that Pontiac and his warriors would gain access to the British fort at Detroit under the pretense of negotiating a peace treaty, giving them an opportunity to seize forcibly the arsenal there. However, British Major Henry Gladwin learned of the plot and the British were ready when Pontiac arrived in early May; Pontiac was forced to begin a siege. At the same time, his allies in Pennsylvania began a siege of Fort Pitt, while other sympathetic tribes, such as the Delaware, the Shawnees, and the Seneca, prepared to move against various British forts and outposts in Michigan, New York, Pennsylvania, Maryland, and Virginia. On July 31, British relief expeditions attacked Pontiac's camp but suffered heavy losses and were repelled in the Battle of Bloody Run. Nevertheless, they had succeeded in providing the fort at Detroit with reinforcements and supplies, which allowed it to hold out against the Indians into the fall. The major forts at Pitt and Niagara likewise held on, but the united tribes captured eight other fortified posts. At these forts, the garrisons were wiped out, relief expeditions were repulsed, and nearby frontier settlements were destroyed. In the spring of 1764, two British armies were sent out, one into Pennsylvania and Ohio, under Colonel Bouquet, and the other to the Great Lakes under Colonel John Bradstreet. Bouquet's campaign met with success, and the Delawares and the Shawnees were forced to sue for peace, breaking Pontiac's alliance. Failing to persuade tribes in the West to join his rebellion and lacking the hoped-for support from the French, Pontiac finally signed a treaty with the British in 1766. In 1769, he was murdered by a Peoria Indian while visiting Illinois. His death led to bitter warfare among the tribes and the Peorias were nearly wiped out.
1769 - Revolution was in the air as George Washington launched a legislative salvo at Great Britain's fiscal and judicial attempts to maintain its control over the American colonies. With his sights set on the British policy of "taxation without representation," Washington brought a package of non-importation resolutions before the Virginia House of Burgesses. The resolutions, drafted by George Madison largely in response to England's passage of the Townshend Act in 1767, also decried parliament's plan to send American criminals to England for trial. Though Virginia's Royal Governor promptly fired back by disbanding the House of Burgesses, the revolutionaries were undeterred: during a makeshift meeting held at the Raleigh Tavern in Williamsburg, Virginia's delegates gave their support the non-importation resolutions. As a result, Virginia sealed off a good chunk of its trade with England pending the repeal of the Townshend Acts. This proved to be a contagious maneuver as the other American colonies spent the summer adopting their own non-importation resolutions.
1789 - Celebrating the inauguration of George Washington, the first Presidential Inaugural Ball was held in New York City at the Assembly Rooms on the east side of Broadway, north of Wall Street. A medallion portrait of President George Washington in profile on a fan was presented as a souvenir to the ladies.
1818 - Juliet Ann Opie Hopkins (d. 1890) birthday, Jefferson County, VA. Although she actually supervised the Chimborazo Hospital during the Civil War, her husband got the title of hospital supervisor (and the money) because the Alabama legislature refused to recognize a woman in any professional capacity. She went onto the battlefields to minister to the Confederate wounded and was wounded herself. She was buried with full military honors at Arlington National Cemetery.
http://www.arlingtoncemetery.com/jhopkins.htm
1840 - The Great Natchez, Mississippi Tornado, the most deadly and destructive in early United States history, left the city in ruins. 317 people were killed, most of them along the water front. It is now the second-most deadly in US history.
1846 – The Cambridge (Mass.) Chronicle, America's oldest surviving weekly newspaper, was published for the first time, by Andrew Reid. It is now owned by GateHouse Media.
1847 – American Medical Association organized in Philadelphia following a report by physician Nathan Smith Davis. It is the first of its kind in the world, going on to establish uniform standards for medical education, training, and practice, the world's first national code for ethical medical practice. Ever since, the AMA Code of Ethics dictates professional conduct for practicing physicians.
1864 - Until May 20th, during the Spotsylvania campaign, General Grant continued to hammer at General Lee's waning forces. After the Battle of the Wilderness, Grant's and Meade's advances on Richmond by the left flank were stalled at Spotsylvania Court House on May 8. This two-week battle was a series of combats along the Spotsylvania front. The Union attack against the Bloody Angle at dawn, May 12-13, captured nearly a division of Lee's army, nearly cutting the Confederate army in half. Confederate counterattacks plugged the gap and fighting continued unabated for nearly 20 hours in what may well have been the most ferociously sustained combat of the Civil War. On May 19, a Confederate attempt to turn the Union right flank at Harris Farm was beaten back with severe casualties. Union generals Sedgwick (VI Corps commander) and Rice were killed. Confederate generals Johnson and Steuart were captured, Daniel and Perrin mortally wounded. On May 21, Grant disengaged and continued his advance on Richmond. While considered inconclusive as there were no winners, Lee did not stop Grant's march toward Richmond and the overall plan to cut off supplies to troops from all ports. Grant's 100,000 troops met Lee's 52,000 and the Northern politicians were not happy there was not a victory. The causality count for the Union Army was 18,000 and the Confederates lost 12,000. With little money, no support from Europe, ports from Texas, Louisiana, Florida, and going up the coast being captured by the North, including Mississippi, the little supplies could not reach the dwindling number of soldiers. Almost 1/2 of Confederate soldiers were wounded, captured, killed, or died from disease. By war's end, over 2,000,000 volunteers had joined the Union army. Of the 425 Confederate generals, 146 were graduates of West Point. Almost 1/3 of US Army officers resigned to serve the Confederacy. In reality, the Southern army was ill-equipped, had limited supplies (even shoes as many found dead at Gettysburg were shoeless), and was greatly outnumbered. In addition, many were not in favor of slavery controlled mostly by large plantation owners. The issue to secede was controversial in many Southern states.
1873 - US marines attacked Panama.
1877 - Indian chief Sitting Bull entered Canada with a trail of Indians after the Battle of Little Big Horn.
1878 - African-American Joseph R Winters patents the mobile fire escape to be placed on "fire engine trucks."
http://www.ncat.edu/~childres/fireescape.html
1892 - Birthday of Archibald MacLeish (d. 1982), American poet and Librarian of Congress (1939-44), Glencoe, IL. MacLeish was also a playwright, Pulitzer Prize winner, editor, lawyer, professor and farmer.
http://memory.loc.gov/ammem/today/may07.html
1894 - Pioneer country musician Riley Puckett (d. 1946) was born in Dallas, Georgia. Puckett was one of the most popular hillbilly singer- guitarists of the 1920's and '30s. He was the first hillbilly artist to yodel on record - he did so at his debut session in 1924. Puckett was a member of the Skillet Lickers, the best-known hillbilly band of the period.
http://www.vh1.com/artists/az/puckett_riley/bio.jhtml
1901 - Birthday of Gary Cooper, born Frank James Cooper (d. 1961), Helena, MT. He is best known by baseball fans for his portrayal of Lou Gehrig in "The Pride of the Yankees" (1942). Other films included "Wings," "The Virginian," "The Plainsman," "Beau Geste," "Sergeant York" (for which he won this first Academy Award), "High Noon" (winning his second Oscar for Best Actor), "The Court Marital of Billy Mitchell" and "Friendly Persuasion." One of Hollywood's biggest stars during its golden age, AFI ranked Cooper eleventh on its list of the twenty-five greatest male stars of classic Hollywood cinema.
http://themave.com/Cooper/
1907 - Bloody Tuesday in San Francisco. The Street Car-men were among the most militant of San Francisco workers as they struck in five of the six years from 1902 to 1907, leading to this violent gunfight that resulted in two deaths.
1915 - British passenger liner Lusitania on its return from New York to Liverpool, carrying nearly 2,000 passengers, was torpedoed by a German submarine off the coast of Ireland, sinking within minutes. 1,198 lives were lost including 128 Americans. Public reaction to the sinking turns many formerly pro-Germans in the United States against the German Empire. U.S. President Wilson sent note of protest to Berlin on May 13 but Germany, which had issued warnings in advance, pointing to Lusitania's cargo of ammunition to Britain. US maintained "neutrality" for the time being.
http://memory.loc.gov/ammem/today/may07.html
1922 - Darrin McGavin (d. 2006) birthday, Spokane, WA. McGavin is perhaps best known in the movies for his role in "Man with the Golden Arm" and for the first television series, "Mickey Spillane's Mike Hammer." He is remembered for his short-lived series as a reporter named "Kolchak" on the "Night Stalker."
1922 - Birthday of pianist James Faye "Roy" Hall (d. 1984), also known by his pseudonym "Sunny David," Big Stone Gap, VA. A rockabilly pianist and songwriter, Hall was an uncredited co-writer of the rockabilly classic "Whole Lotta Shakin' Going On," a song recorded by Hall himself and later popularized by Jerry Lee Lewis. Although his writing claim was initially disputed, later reissues of the song credit Hall for his role in its conception. Lewis' version reached No. 3 on the Billboard pop chart, No. 1 on the Billboard R&B and country charts, and No. 8 in the UK. Lewis became an instant sensation. American music critic Cub Koda said the song became a "rock & roll classic," while scholar Charles L. Ponce de Leon said it was "perhaps the quintessential rockabilly anthem." Lewis's version of the song is ranked as the 61st greatest rock and roll song of all time by Rolling Stone magazine. In 2005, it was selected for permanent preservation in the National Recording Registry at the Library of Congress.
1926 - Tenor saxophone Herbie Steward (d. 2003) born, Los Angeles, CA. He was widely known for being one of the tenor saxophone players in Four Brothers, part of Woody Herman's Second Herd.
1926 - Birthday of Arthur Lee Stevenson (d. 1991), Drew, MS. Known as Kansas City Red, he was a Blues drummer and vocalist who played a major role in the development of urban blues.
1927 - Birthday of Ruth Prawer Jhabvala (d. 2013), Koln, Prussia. German-born American author whose "Heat and Dust" (1975) won the Brooker award for fiction. She won Academy Awards for best adapted screenplay for her scripts of "Room with a View" and "Howard's End."
1931 - 1950's pop vocalist Teresa Brewer (d. 2007) was born in Toledo, Ohio. She was a radio star on the "Amateur Hour" at the age of five and was only 19 when she had her first million-seller, "Music, Music, Music," in 1950. Her other million-selling hits in the pre-rock 'n' roll era included "Till I Waltz Again With You," "Ricochet" and "Let Me Go Lover."
http://www.teresafans.org/
1933 - Birthday of John Constantine "Johnny" Unitas (d. 2002), Pittsburgh, PA. Nicknamed "Johnny U" and "The Golden Arm", he is among the NFL's greatest QBs, having spent all but one year with the Baltimore Colts. He was a record-setting QB and the NFL's most valuable player in 1959, 1964, and 1967. Unitas finished his 18 NFL seasons with 2,830 completions for 40,239 yards and 290 touchdowns. He was the first quarterback to throw for more than 40,000 yards, despite playing during an era when NFL teams played shorter seasons of 12 or 14 games (as opposed to today's 16-game seasons) and prior to modern passing-friendly rules implemented in 1978. His 32 touchdown passes in 1959 were a record at the time, making Unitas the first QB to hit the 30-touchdown mark in a season. His 47-game consecutive touchdown streak between 1956 and 1960 was a record considered by many to be unbreakable. The streak stood for 52 years before being broken by New Orleans saints quarterback Drew Brees in 2012. Unitas was the prototype of the modern era marquee quarterback with a strong passing game, media fanfare, and widespread popularity. The Colts won the NFL championship in 1958, defeating the New York Giants, 23–17 in sudden death overtime, the first overtime game in NFL history, and is often referred to as the "greatest game ever played." Unitas rallied the Colts in regulation with a classic two-minute drill - before that became part of the game's lexicon - that resulted in the game-tying FG as time ran out. In overtime, after the Giants punted, Unitas drove the Colts 80 yards to set up Alan Ameche's famous TD to win it. He has been consistently listed as one of the greatest NFL players of all time; in 1999, he was ranked No. 5 on The Sporting News list of the 100 Greatest Football Players, behind only Joe Montana among quarterbacks; in 2004, The Sporting News ranked Unitas No. 1 among the NFL's 50 Greatest Quarterbacks, with Montana at No. 2; in 1999, ESPN's Sportscentury: 50 Greatest Athletes of the 20th Century ranked Unitas No. 32.
1941 - Glenn Miller records, "Chattanooga Choo Choo" (Bluebird).
http://www.mamarocks.com/chattanooga_choo_choo.htmhttp://www.parabrisas.com/m_millerg1.html
1942 - In the Battle of the Coral Sea, Japanese and American navies attacked each other with carrier-launched warplanes. It was the first time in the history of naval warfare where two fleets fought without seeing each other. Two crucial battles in 1942 marked the turning point of the war in the Pacific. The carrier forces from the two sides engaged in airstrikes over two consecutive days. On the first day, the U.S. sank a Japanese light carrier while the Japanese sank a U.S. destroyer and oiler. The next day, the Japanese fleet carrier was heavily damaged, the U.S. fleet carrier Lexington critically damaged (and later scuttled), and Yorktown damaged. With both sides having suffered heavy losses in aircraft and carriers damaged or sunk, the two forces disengaged and retired from the battle area. Although a tactical victory for the Japanese in terms of ships sunk, the battle would prove to be a strategic victory for the Allies for several reasons. The battle marked the first time since the start of the war that a major Japanese advance had been checked by the Allies. More importantly, the Japanese fleet carriers were unable to participate in the Battle of Midway the following month, while Yorktown did participate, ensuring a rough parity in aircraft between the two adversaries and contributing significantly to the U.S. victory in that battle. The severe losses in carriers at Midway prevented the Japanese from reattempting to invade Port Moresby, New Guinea from the ocean. Two months later, the Allies took advantage of Japan's resulting strategic vulnerability in the South Pacific and launched the Guadalcanal Campaign; this, along with the New Guinea Campaign, eventually broke Japanese defenses in the South Pacific and was a significant contributing factor to Japan's ultimate surrender in World War II.
1942 - PETERSON, OSCAR VERNER, Medal of Honor
Rank and organization: Chief Watertender, U.S. Navy. Born: 27 August 1899, Prentice, Wis. Accredited to: Wisconsin. Citation: For extraordinary courage and conspicuous heroism above and beyond the call of duty while in charge of a repair party during an attack on the U .S .S. Neosho by enemy Japanese aerial forces on 7 May 1942. Lacking assistance because of injuries to the other members of his repair party and severely wounded himself, Peterson, with no concern for his own life, closed the bulkhead stop valves and in so doing received additional burns which resulted in his death. His spirit of self-sacrifice and loyalty, characteristic of a fine seaman, was in keeping with the highest traditions of the U.S. Naval Service. He gallantly gave his life in the service of his country.
1942 - WAINWRIGHT, JONATHAN M., Medal of Honor
Rank and organization: General, Commanding U.S. Army Forces in the Philippines. Place and date: Philippine Islands, 12 March to 7 May 1942. Entered service at: Skaneateles, N.Y. Birth: Walla Walla, Wash. G.O. No.: 80, 19 September 1945. Citation: Distinguished himself by intrepid and determined leadership against greatly superior enemy forces. At the repeated risk of life above and beyond the call of duty in his position, he frequented the firing line of his troops where his presence provided the example and incentive that helped make the gallant efforts of these men possible. The final stand on beleaguered Corregidor, for which he was in an important measure personally responsible, commanded the admiration of the Nation's allies. It reflected the high morale of American arms in the face of overwhelming odds. His courage and resolution were a vitally needed inspiration to the then sorely pressed freedom-loving peoples of the world.
1943 - The Liberty Ship George Washington Carver, the second Liberty ship named for an African American, launched at Richmond, CA.
http://ssbn656.20m.com/liberty_frighter_gwc.html
http://inventors.miningco.com/library/weekly/aa041897.htm
1945 – Brooklyn Dodgers GM Branch Rickey announced the organization of the United States League, consisting of six teams of all black players. Rickey got heavily involved in Gus Greenlee's newest foray into black baseball, the United States League. Greenlee started the league in 1945 as a way to get back at the owners of the Negro National League teams for throwing him out. Rickey saw the opportunity as a way to convince people that he was interested in cleaning up blackball, not integrating it. In midsummer 1945, Rickey, almost ready with his Robinson plan, pulled out of the league. The league folded after the end of the 1946 season.
http://memory.loc.gov/ammem/jrhtml/branch.html
http://creativequotations.com/one/1492.htm
1945 - Russian, American, British and French ranking officers crossed into a second-floor recreation room of a small red brick schoolhouse, which served as General Eisenhower's headquarters, at Reims, Germany. Representing Germany, Field Marshal Alfred Jodl signed an unconditional surrender of all German fighting forces. After a signing that took almost 40 minutes, Jodl was ushered into Eisenhower's presence. The American general asked the German if he fully understood what he had signed and informed Jodl that he would be held personally responsible for the any deviation from the terms of surrender, including the requirement that German commanders sign a formal surrender to the USSR at a time and place determined by that government.
http://www.nytimes.com/learning/general/onthisday/big/0507.html#article
1945 - SCHWAB, ALBERT EARNEST, Medal of Honor
Rank and organization: Private First Class, U.S. Marine Corps Reserve. Born: 17 July 1920, Washington, D.C. Entered service at: Tulsa, Okla. Citation: For conspicuous gallantry and intrepidity at the risk of his life above and beyond the call of duty as a flamethrower operator in action against enemy Japanese forces on Okinawa Shima in the Rykuyu Islands, 7 May 1945. Quick to take action when his company was pinned down in a valley and suffered resultant heavy casualties under blanketing machinegun fire emanating from a high ridge to the front, Pfc. Schwab, unable to flank the enemy emplacement because of steep cliffs on either side, advanced up the face of the ridge in bold defiance of the intense barrage and, skillfully directing the fire of his flamethrower, quickly demolished the hostile gun position, thereby enabling his company to occupy the ridge. Suddenly a second enemy machinegun opened fire, killing and wounding several marines with its initial bursts. Estimating with split-second decision the tactical difficulties confronting his comrades, Pfc. Schwab elected to continue his l-man assault despite a diminished supply of fuel for his flamethrower. Cool and indomitable, he moved forward in the face of a direct concentration of hostile fire, relentlessly closed the enemy position and attacked. Although severely wounded by a final vicious blast from the enemy weapon, Pfc. Schwab had succeeded in destroying 2 highly strategic Japanese gun positions during a critical stage of the operation and, by his dauntless, single-handed efforts, had materially furthered the advance of his company. His aggressive initiative, outstanding valor and professional skill throughout the bitter conflict sustain and enhance the highest traditions of the U.S. Naval Service.
1945 - FARDY, JOHN PETER, Medal of Honor
Rank and organization: Corporal, U.S Marine Corps. Born: 8 August 1922, Chicago, Ill. Accredited to: Illinois. Citation: For conspicuous gallantry and intrepidity at the risk of his life above and beyond the call of duty as a squad leader, serving with Company C, 1st Battalion, 1st Marines, 1st Marine Division, in action against enemy Japanese forces on Okinawa Shima in the Ryukyu Islands, 7 May 1945. When his squad was suddenly assailed by extremely heavy small arms fire from the front during a determined advance against strongly fortified, fiercely defended Japanese positions, Cpl. Fardy temporarily deployed his men along a nearby drainage ditch. Shortly thereafter, an enemy grenade fell among the marines in the ditch. Instantly throwing himself upon the deadly missile, Cpl. Fardy absorbed the exploding blast in his own body, thereby protecting his comrades from certain and perhaps fatal injuries. Concerned solely for the welfare of his men, he willingly relinquished his own hope of survival that his fellow marines might live to carry on the fight against a fanatic enemy. A stouthearted leader and indomitable fighter, Cpl. Fardy, by his prompt decision and resolute spirit of self-sacrifice in the face of certain death, had rendered valiant service, and his conduct throughout reflects the highest credit upon himself and the U.S. Naval Service. He gallantly gave his life for his country.
1945 - HANSEN, DALE MERLIN, Medal of Honor
Rank and organization: Private, U.S. Marine Corps. Born: 13 December 1922, Wisner, Nebr. Accredited to: Nebraska. Citation: For conspicuous gallantry and intrepidity at the risk of his life above and beyond the call of duty while serving with Company E, 2d Battalion, 1st Marines, 1st Marine Division, in action against enemy Japanese forces on Okinawa Shima in the Ryukyu Chain, 7 May 1945. Cool and courageous in combat, Pvt. Hansen unhesitatingly took the initiative during a critical stage of the action and, armed with a rocket launcher, crawled to an exposed position where he attacked and destroyed a strategically located hostile pillbox. With his weapon subsequently destroyed by enemy fire, he seized a rifle and continued his 1-man assault. Reaching the crest of a ridge, he leaped across, opened fire on 6 Japanese and killed 4 before his rifle jammed. Attacked by the remaining 2 Japanese, he beat them off with the butt of his rifle and then climbed back to cover. Promptly returning with another weapon and supply of grenades, he fearlessly advanced, destroyed a strong mortar position and annihilated 8 more of the enemy. In the forefront of battle throughout this bitterly waged engagement, Pvt. Hansen, by his indomitable determination, bold tactics and complete disregard of all personal danger, contributed essentially to the success of his company's mission and to the ultimate capture of this fiercely defended outpost of the Japanese Empire. His great personal valor in the face of extreme peril reflects the highest credit upon himself and the U.S. Naval Service.
1946 - William H. Hastie is inaugurated as the first Black governor of the Virgin Islands.
http://www.tnstate.edu/library/digital/hastie.htm
1946 - Birthday of Thelma Houston, Leland, MS. She scored a #1 hit in 1977 with her recording of "Don't Leave Me This Way" which won the Grammy for Best Female R&B Vocal Performance.
http://www.soulwalking.co.uk/Thelma%20Houston.html
1946 – Sony was founded in Japan as Tokyo Telecommunications Engineering, with approximately 20 employees. Masaru Ibuka started an electronics shop in a department store building in Tokyo. The company started with a capital of ¥190,000 and a total of eight employees. In May, 1946, Ibuka was joined by Akio Morita to found a company called Tokyo Tsushin Kogyo (Tokyo Telecommunications Engineering Corporation). The company built Japan's first tape recorder, called the Type-G. In 1958, the company changed its name to Sony.
1947 - The first regularly scheduled television drama was "Kraft Television Theater," telecast on the National Broadcasting Company's network form May 7, 1947 to October 1, 1958, from 7:30-8:30PM. The program presented 650 plays that required 5,236 sets and the participation of 3,955 actors. The first drama was "Double Door," starring John Baragrey. The shows were live. Among the playwrights getting their big breaks were: Rod Serling, Paddy Chayefsky and Tad Mosel. Some of the show's most notable plays included: "The Easy Mark" (1951) with Jack Lemmon, "Double Ivory" (1953) with Lee Remick, "To Live in Peace" (1953) with Anne Bancroft, "The Missing Years" (1954) with Anthony Perkins and Mary Astor, "Alice in Wonderland" (1954) with Robin Morgan, Art Carney, Edgar Bergen and Charlie McCarthy, and "A Profile in Courage,"(1956) with our neighbor on Latimer Road in the Pacific Palisades, James Whitmore. The last play was based on a book by Senator John F. Kennedy, who also appeared on the program to introduce the drama.
1949 - KAYS, KENNETH MICHAEL, Medal of Honor
Rank and organization: Private First Class, U.S. Army, Headquarters and Headquarters Company, 1st Battalion, 506th Infantry, 101st Airborne Division. place and date: Thua Thien province, Republic of Vietnam, 7 May 1970. Entered service at: Fairfield, Ill. Born: 22 September 1949, Mount Vernon, Ill. Citation: For conspicuous gallantry intrepidity in action at the risk of his life above and beyond the call of duty. Pfc. (then Pvt.) Kays distinguished himself while serving as a medical aidman with Company D, 1st Battalion, 101st Airborne Division near Fire Support Base Maureen. A heavily armed force of enemy sappers and infantrymen assaulted Company D's night defensive position, wounding and killing a number of its members. Disregarding the intense enemy fire and ground assault, Pfc. Kays began moving toward the perimeter to assist his fallen comrades. In doing so he became the target of concentrated enemy fire and explosive charges, 1 of which severed the lower portion of his left leg. After applying a tourniquet to his leg, Pfc. Kays moved to the fire-swept perimeter, administered medical aid to 1 of the wounded, and helped move him to an area of relative safety. Despite his severe wound and excruciating pain, Pfc. Kays returned to the perimeter in search of other wounded men. He treated another wounded comrade, and, using his own body as a shield against enemy bullets and fragments, moved him to safety. Although weakened from a great loss of blood, Pfc. Kays resumed his heroic lifesaving efforts by moving beyond the company's perimeter into enemy held territory to treat a wounded American lying there. Only after his fellow wounded soldiers had been treated and evacuated did Pfc. Kays allow his own wounds to be treated. These courageous acts by Pfc. Kays resulted in the saving of numerous lives and inspired others in his company to repel the enemy. Pfc. Kays' heroism at the risk of his life is in keeping with the highest traditions of the service and reflects great credit on him, his unit, and the U.S. Army.
1950 - Tim Russert (d. 2008) was born Buffalo, New York. He served 16 years as the longest-serving moderator of NBC's "Meet the Press."
1951 - One of television's earliest popular game shows "Strike It Rich" premiered. The downtrodden and the poverty-stricken showed up on this game show to tell their sob stories. Whoever received the most votes from the studio audience was declared the winner. The losers were able to receive help from sympathetic viewers through a telephone "heart line." Warren Hull hosted the program. The show got in trouble with the New York City Welfare Department in 1954 when 55 of the show's hopeful contestants remained in New York and sent on welfare.
1951 - Janis Ian birthday, born Janis Eddy Fink, NYC. Singer and songwriter who won the 1975 Grammy when she sang so poignantly of her alienation "At Seventeen." Later, she came out of the closet as a lesbian and the lyrics of the song were poignantly illuminated. She became a columnist for The Advocate magazine.
http://www.janisian.com/
http://www.nauticom.net/www/hyperguy/janis.html
http://www.siliconvalley.com/mld/siliconvalley/3914595.htm
1951 - Russia was admitted to participate in the 1952 Olympic Games by the International Olympic Committee.
1952 – The integrated circuit concept, the microchip, was first published by Geoffrey Dummer, an English electronics engineer. His work with colleagues led him to the belief that it would be possible to fabricate multiple circuit elements on and into a substance like silicon. In 1952 he presented his work at a conference in Washington, DC, some six years before Jack Kirby of Texas Instruments was awarded a patent for essentially the same idea. As a result, he has been called "The Prophet of the Integrated Circuit."
1954 - Vietnam's victory over France at Dien Bien Phu ended the Indochina War. This battle is considered one of the greatest victories won by a former colony over a colonial power. It is said that General Eisenhower was the first president to authorize U.S. military action following Dien Bien Phu's fall from power.
1955 - Ray Charles reaches the top of the US R&B chart for the first time with "I Got a Woman." It was a revamped version of a gospel standard called "It Must be Jesus." It was later ranked #235 on Rolling Stone's list of the 500 Greatest Songs of All Time.
1958 - Pianist Van Cliburn signed an artist's contract with RCA Victor Records.
1959 - Top Hits
"Come Softly to Me" - The Fleetwoods
"The Happy Organ" - Dave 'Baby' Cortez
"Sorry (I Ran All the Way Home)" - The Impalas
"White Lightning" - George Jones
1959 – 103,000 fans packed the LA Coliseum for an exhibition game between the Los Angeles Dodgers and the New York Yankees. Sandy Koufax pitched for the Dodgers. It was Roy Campanella Night. The star catcher for the Dodgers, paralyzed in an automobile accident, was honored for his contributions to the team for many years. A three-time Most Valuable Player in the National League, Campanella was permanently paralyzed in an automobile accident in December, 1958. The evening's ceremonies preceded the game, won by the Yankees, 6-2.
1960 – Following their capture of American U-2 pilot Francis Gary Powers on May 1, Soviet Premier Khrushchev announced it to the world days ahead of the Four Powers Paris Summit.
1961 - Tony Orlando makes his first appearance on Billboard's Hot 100 with "Halfway to Paradise," which peaks at #39. He'll have one more hit next year and then won't be heard from until 1970 when he reappears with his group, Dawn.
1966 - The Mamas and The Papas made the climb to the top of the "Billboard" pop music chart with "Monday, Monday." For three weeks "Monday, Monday" stayed at the top of the pop music world. The tune was the second hit by the group -- just two months after their first, "California Dreamin'." These two songs would be the only number one hits for the group, though they made it to number two with "Dedicated to the One I Love."
http://www.angelfire.com/ma2/mamasandpapas/
1966 - Simon and Garfunkel's "I Am a Rock" enters the Hot 100 -- the folk-pop duo's third chart entry. In its eleven weeks on the chart, it will peak at #3
1966 - Del Shannon enters the Billboard Hot 100 for the 16th time with "The Big Hurt," which will stall at #94.
1967 - Top Hits
"Somethin' Stupid" - Nancy Sinatra & Frank Sinatra
"The Happening" - The Supremes
"Sweet Soul Music" - Arthur Conley
"Need You" - Sonny James
1969 - Another beautiful day in the park in San Francisco: Grateful Dead and the Airplane performed at the Polo Field in Golden Gate Park .
1970 - KAYS, KENNETH MICHAEL, Medal of Honor
Rank and organization: Private First Class, U.S. Army, Headquarters and Headquarters Company, 1st Battalion, 506th Infantry, 101st Airborne Division. place and date: Thua Thien province, Republic of Vietnam, 7 May 1970. Entered service at: Fairfield, Ill. Born: 22 September 1949, Mount Vernon, Ill. Citation: For conspicuous gallantry intrepidity in action at the risk of his life above and beyond the call of duty. Pfc. (then Pvt.) Kays distinguished himself while serving as a medical aidman with Company D, 1st Battalion, 101st Airborne Division near Fire Support Base Maureen. A heavily armed force of enemy sappers and infantrymen assaulted Company D's night defensive position, wounding and killing a number of its members. Disregarding the intense enemy fire and ground assault, Pfc. Kays began moving toward the perimeter to assist his fallen comrades. In doing so he became the target of concentrated enemy fire and explosive charges, 1 of which severed the lower portion of his left leg. After applying a tourniquet to his leg, Pfc. Kays moved to the fire-swept perimeter, administered medical aid to 1 of the wounded, and helped move him to an area of relative safety. Despite his severe wound and excruciating pain, Pfc. Kays returned to the perimeter in search of other wounded men. He treated another wounded comrade, and, using his own body as a shield against enemy bullets and fragments, moved him to safety. Although weakened from a great loss of blood, Pfc. Kays resumed his heroic lifesaving efforts by moving beyond the company's perimeter into enemy held territory to treat a wounded American lying there. Only after his fellow wounded soldiers had been treated and evacuated did Pfc. Kays allow his own wounds to be treated. These courageous acts by Pfc. Kays resulted in the saving of numerous lives and inspired others in his company to repel the enemy. Pfc. Kays' heroism at the risk of his life is in keeping with the highest traditions of the service and reflect great credit on him, his unit, and the U.S. Army.
1971 - Miles Davis played at the San Francisco Fillmore West.
http://www.wolfgangsvault.com/miles-davis/concerts/fillmore-west-may-07-1971.html
1972 - After trying and failing seven times since moving from Minneapolis in 1960, the Los Angeles Lakers won their first NBA championship, defeating the New York Knicks, 114-100, to win the series, four games to one. As the Minneapolis Lakers, the team had won five titles, the last one coming in 1954.
1973 - George Harrison releases "Give Me Love," which will become his second #1 single in the US and reach #8 in the UK.
1975 - Top Hits
"He Don't Love You (Like I Love You)" - Tony Orlando & Dawn
"Before the Next Teardrop Fall"s - Freddy Fender
"Chevy Van" - Sammy Johns
"Roll on Big Mama" - Joe Stampley
1977 - Steven Bishop's "On & On" is released.
1977 - Ten weeks after entering the Billboard singles chart, The Eagles' masterpiece, "Hotel California" became the band's fourth US #1 hit. It made #8 in the UK. In 2009, the song was certified Platinum by the RIAA for sales of 1,000,000 digital downloads.
1978 - No. 1 Billboard Pop Hit: "If I Can't Have You," Yvonne Elliman.
1978 - The 90,000 tickets on sale for Bob Dylan's upcoming concerts at London's Wembley Empire Pool sell out in less than eight hours.
1982 - A federal jury decided that the National Football League was in violation of antitrust laws when it attempted to prohibit the Oakland Raiders from moving to Los Angeles. The Raiders, an original team in the American Football League, played in Oakland from 1960 through 1981, and in Los Angeles form 1982 through 1994, after which they returned to Oakland. Owner Al Davis continued suing everyone, including for broken promises made to get them to return. Rumors flew that he really wanted to go back to Los Angeles. In 2017, the NFL approved son and current Raiders owner Mark Davis' request to relocate the team to Las Vegas for the 2020 season.
1982 - Diana Ross receives a star on the Hollywood Walk of Fame at 6712 Hollywood Blvd.
1983 - Top Hits
"Beat It" - Michael Jackson
"Jeopardy" - Greg Kihn Band
"Let's Dance" - David Bowie
"Jose Cuervo" - Shelly West
1984 - In San Francisco, American veterans of the Vietnam War reached an out-of-court settlement with seven chemical companies in their class-action suit relating to use of herbicide "Agent Orange."
1985 - The Edmonton Oilers set a National Hockey League record for playoff wins (12). Edmonton won its second Stanley Cup with a 7-3 win over the Chicago Black Hawks.
1985 - No. 1 Billboard Pop Hit: "Crazy for You," Madonna.
1987 - Shelly Long made her last appearance as a regular on the popular "Cheers" TV show.
1987 - Thirty-one cities in the western U.S. reported record high temperatures for the date. Highs of 93 degrees at Portland, OR and San Jose, CA were the warmest of record for so early in the season. The high of 92 degrees at Quillayute, WA was a record for the month of May. The temperature at Sacramento hit 105 degrees, Fresno hit 103 and Bakersfield had a high reading of 101.
1987 - Top Hits
"Anything For You" - Gloria Estefan & Miami Sound Machine
"Shattered Dreams" - Johnny Hates Jazz
"Wishing Well" - Terence Trent D'Arby
"One More Try" - George Michael
1988 - Winning Colors, ridden by Gary Stevens, became the third filly and the first roan to win the Kentucky Derby. Forty Niner finished second, and Risen Star was third.
1989 - A record setting May snowfall occurred at Buffalo, New York, shattering records held over 80 years. The 7.9" was the most for any day in May, the greatest snowfall in 24 hours, and the greatest amount of snow so late in the season.
1990 - No. 1 Billboard Pop Hit: "Nothing Compares 2 U," Sinead O'Connor. The million-selling single is the Irish rocker's only top 40 hit. It is written by Prince.
1991 - Top Hits
"Baby Baby" - Amy Grant
"Joyride" - Roxette
"I Like the Way (The Kissing Game)" - Hi-Five
"Rockin' Years" - Dolly Parton with Ricky Van Shelton
1991 - Darryl Strawberry returns to New York as a Dodger with mixed results. A crowd of 49,118 mostly booing fans watch him hit a two-run home run, and they cheer when he makes the last out of the game with the potential tying and winning runs on base in the 6-5 Met victory
1992 - The 27th amendment to the Constitution was ratified, prohibiting Congress from giving itself midterm pay raises.
1994 - 1,322 guitarists, led by Randy Bachman, gathered in Vancouver to play Bachman-Turner Overdrive's "Takin' Care of Business" for 68 minutes and 40 seconds. The outdoor strumathon set two world records - the greatest number of guitarists and the longest mass guitar jam session.
http://www.randybachman.com/index.php?choice=1
1998 - Top Hits
"Too Close" - Next
"My All" - Mariah Carey
"You're Still The One" - Shania Twain
"Everybody [Backstreet's Back]" - Backstreet Boys
1999 - In the biggest comeback in Jacobs Field history, the Indians score 18 runs in the final three innings to overcome a 9-1 deficit to beat the Devil Rays, 20-11. Tampa Bay's first baseman Fred McGriff sets a Major League record by homering in his 34th park.
2002 - Top Hits
Foolish - Ashanti
Murder Inc. - Def Jam 13
What's Luv? - Fat Joe Featuring Ashanti
I Need A Girl (Part One) - P. Diddy Featuring Usher & Loon
U Don't Have To Call - Usher
2006 - As Barry Bonds takes up his position in left field, the Phillies fans in the stands behind him unfurl a section-long banner which leaves no doubt about their sentiments concerning the Giants' outfielder pursuit of the Babe. The message displayed briefly during first inning informs the unpopular superstar "Ruth did it on hot dogs & Beer - Aaron did it with class."
2009 - Dolly Parton is awarded an honorary Doctorate of Music from the University of Tennessee at Knoxville.
2011 – Homes were ordered evacuated as the spring floods from the Mississippi River continued, among the largest and most damaging recorded along the US waterway in the past century, comparable in extent to the major floods of 1927 and 1993. In April, two major storm systems deposited record levels of rainfall on the Mississippi River watershed. When that combined with the springtime snowmelt, the river and many of its tributaries began to swell to record levels by the beginning of May. Areas along the Mississippi itself experiencing flooding included Illinois, Missouri, Kentucky, Arkansas, Mississippi and Louisiana. 392 were killed across seven states while thousands of homes were ordered evacuated.
2015 – New England Patriots QB Tom Brady was implicated in DeflateGate, the scandal in which footballs used by the team were found to be underinflated below regulation pressure. Brady's father stated that his son had been framed. The controversy resulted Brady's four-game suspension and the team being fined $1 million and losing two draft picks. The allegation occurred during the 2015 AFC Championship Game against the Indianapolis Colts. The Patriots, allegedly using the underinflated balls, took a halftime lead of 17-7. During the second half, using the regulation balls, the Pats shutout the Colts, 28-0 to win, 45-7.

NBA Champions:
1972 - Los Angeles Lakers
-------------------------------------------------------------

SuDoku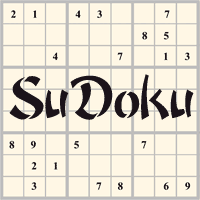 The object is to insert the numbers in the boxes to satisfy only one condition: each row, column and 3x3 box must contain the digits 1 through 9 exactly once. What could be simpler?
http://leasingnews.org/Soduku/soduko-main.htm
--------------------------------------------------------------

Daily Puzzle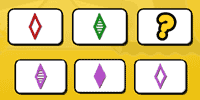 How to play:
http://www.setgame.com/set/puzzle_frame.htm
Refresh for current date:
http://www.setgame.com/set/puzzle_frame.htm
--------------------------------------------------------------


http://www.gasbuddy.com/
http://www.gasbuddy.com/GB_Map_Gas_Prices.aspx
http://www.gasbuddy.com/GB_Mobile_Instructions.aspx
--------------------------------------------------------------

Weather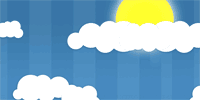 See USA map, click to specific area, no commercials
--------------------------------------------------------------

Traffic Live---
Real Time Traffic Information
You can save up to 20 different routes and check them out with one click,
or type in a new route to learn the traffic live
--------------------------------