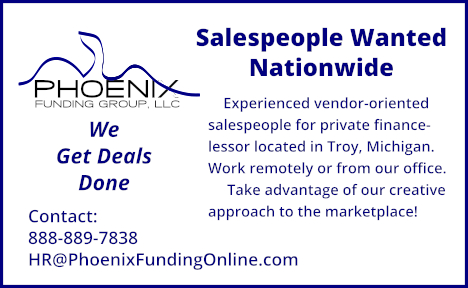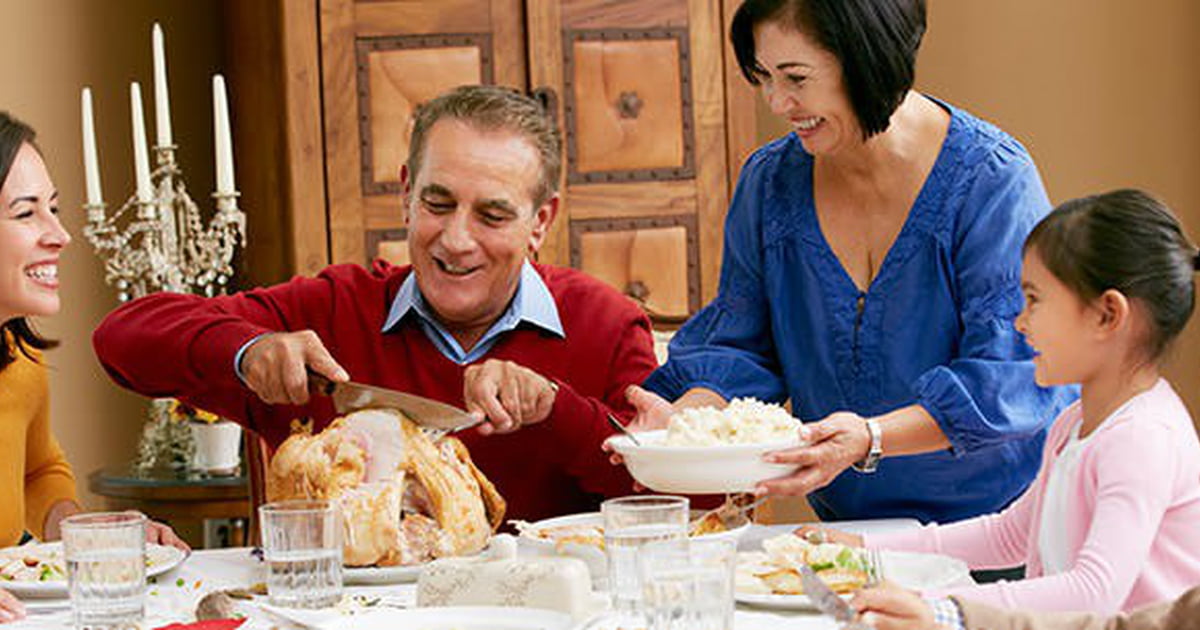 Happy Thanksgiving


Wednesday, November 21, 2018


Today's Leasing News Headlines
Merchant Cash Advance Deemed Not to be a Loan—
But Denies Summary Judgement
Whether MCA ACH Debits Are a Preference in Bankruptcy
By Tom McCurnin, Leasing News Legal Editor
MCA Training and Certification
Free Trial by Attorneys of Hudson Cook, LLP/deBanked
New Hires/Promotions in the Leasing Business
and Related Industries
Salespeople Wanted Nationwide
Phoenix Funding Group
How to Compete with Large Lenders on Pay–Per–Click
FinTech #102 by Alex Vasilakos
Record Thanksgiving for Air Travel Chart
By Niall McCarthy, statista.com
Aggregate Funding Sources - Updated
(Online: connects lessees, lessors, and vendors)
FDIC-Insured Institutions Reported $62 Billion
in Net Income in the Third Quarter 2018
Thanksgiving Special: Rocky/5 Against the House
The Stepfather/What's Cooking?/Free Birds
Digital Reviews by Leasing News Fernando Croce
Terrier (Mixed)
Sunnyvale, California Adopt a Dog
CEMC Roundtable Offers Exploration of New Possibilities
Bringing the Equipment Finance Industry into the Digital Age
News Briefs---
As US recession chances increase,
the Fed may deliver fewer rate hikes: Reuters poll
The Dow may drop another 2,000 points
before the stock market selling is done: CNBC CFO survey
Jamie Dimon Vindicated?
Bitcoin's Back to Where He Cried 'Fraud'
LendingClub Quickly Tops $1 Billion in New Club Certificates
designed to make it easier for institutional investors to participate
Broker/Funder/Industry Lists | Features (wrilter's columns)
Top Ten Stories Chosen by Readers | Top Stories last six months
www.leasingcomplaints.com (Be Careful of Doing Business)
www.evergreenleasingnews.org
Leasing News Icon for Android Mobile Device
You May have Missed---
Poem
Sports Brief----
California Nuts Brief---
"Gimme that Wine"
This Day in History
SuDoku
Daily Puzzle
GasBuddy
Weather, USA or specific area
Traffic Live----
######## surrounding the article denotes it is a "press release," it was not written by Leasing News nor has the information been verified. The source noted. When an article is signed by the writer, it is considered a "byline." It reflects the opinion and research of the writer.



Please send a colleague and ask them to subscribe. We are free
Email kitmenkin@leasingnews.org and in subject line: subscribe


[headlines]
--------------------------------------------------------------
Merchant Cash Advance Deemed Not to be a Loan—
But Denies Summary Judgement Whether MCA ACH Debits
Are a Preference in Bankruptcy
By Tom McCurnin
Leasing News Legal Editor
Nebraska Court Follows New York Law That MCAs are a Purchase of Receivables. But Issue is Irrelevant to Preference Action, Which is Allowed to Proceed Because MCA Lender Did Not File UCC-1
Did you get that? Didn't file a UCC-1?
Official Comm. of Unsecured Creditors v. LG Funding, (Bankr.D.Neb. Nov. 9, 2018, Nos. BK16-40787, A17-4051) 2018 Bankr. LEXIS 3562.)
New York has a curious law on the books that a merchant cash advance is not a loan. In today's case the Nebraska Bankruptcy Court had a hard time grappling with that concept as it relates to payments made on MCA advances. At the end of the day, whether or not the MCA advance was a "loan" didn't matter for the Court, it was an obligation and the ACH debits from the merchant's account were arguably preferences because the MCA Company did not file a UCC-1. The court punted, and sent the case to trial. The facts follow.
Cornerstone Tower Services is in the business of building and servicing cell phone towers. LG Funding is a merchant cash advance company. Cornerstone entered into an MCA agreement with LG in 2016. For $50,000. It was to be repaid $65,000 in increments of about $500 per day. After Cornerstone filed bankruptcy, there were 42 daily ACH withdrawals from Cornerstone's account, paid to LG, during the 90-day preference period. LG did not file any UCC-1 against the receivables.
The Bankruptcy Court held that regardless of whether the transaction is a true sale or a loan arrangement, LG's failure to perfect its security interest means the debtor retained its rights and title to the accounts, so they are property of the bankruptcy estate. Since LG took the proceeds of those receivables it purchased, the MCA agreement did create an obligation of sorts, and the ACH debits from Cornerstone's account might be construed as a preference. The failure of the MCA Company to file a UCC-1 was key in the Court's analysis.
LG argued that as a merchant cash advance creditor the purchase was in the ordinary course of business for Cornerstone. LG cited a recent case in which its contract was upheld in bankruptcy court as being preference proof. Gecker v. LG Funding, LLC (In re Hill), 589 B.R. 614 (Bankr. N.D. Ill. 2018). Notably, the debtor in that case had been using MCA financing from various companies for several years before filing bankruptcy. In this case, Cornerstone utilized such funding for only a few months prior to bankruptcy. More importantly, the Hill case was decided after a trial in which the debtor testified as to her business practices and her familiarity with and use of MCAs. No such testimony was received in this case.
Consequently, the court held that it must undertake a fact-based inquiry into the applicability of the preference laws where there was no evidence from the debtor regarding the parties' business relationship and history using the MCA as a financing tool. Accordingly, the bankruptcy court ruled that the issue of whether the transfers were made in the ordinary course of business will be considered at trial. MCA lender tentatively lost, debtor and the creditors' committee tentatively won. The fact that the MCA lender did not file a UCC-1 seemed paramount.
What are the takeaways here?
• First, Simply Because a Court Follows New York Law Does Not Mean There Cannot Be a Preference Claim. While the MCA Company argued that it was a purchase of the receivables, the failure to file a UCC-1 made the issue hard for the bankruptcy court to agree.
• Second, File a UCC-1. I get it that if the deal is a purchase, the MCA creditor actually owns the receivables and shouldn't have to file anything. But the real question is why not file a UCC-1 and what's the downside? Answer, nothing. I'm old enough to remember back in the day when leases were leases not loans, and we filed UCC-1 financing statements all the time as a so-called "precautionary filing."
• Third, Any MCA is At Risk for a Preference Claim. While a creditor can defeat a preference claim for a first time borrower, it is unlikely that this could be accomplished without a trial. The longer the relationship goes, the better it is for the "ordinary course" exception.
The bottom line here is that any MCA company is at risk for a first time borrower, so underwrite the loan carefully, and perhaps loans less of a percentage. ACH debits are probably involuntary debits, so unless the MCA Company files a UCC-1 and is fully secured, the company may have a hard time defending preference actions. Attorney fees are not allowed in such actions, which is why most preference actions settle. With a trial looming for a relatively small amount, the MCA company will probably settle here, too.
Official Comm of Unsecured Creditors vs LG Funding (13 pages)
http://www.leasingnews.org/PDF/creditors_lgfunding2018.pdf
Tom McCurnin is a partner at Barton, Klugman & Oetting in Los Angeles, California.
Tom McCurnin
Barton, Klugman & Oetting
350 South Grand Ave.
Suite 2200
Los Angeles, CA 90071
Direct Phone: (213) 617-6129
Cell (213) 268-8291
Email: tmccurnin@bkolaw.com
Visit our web site at www.bkolaw.com
Previous Tom McCurnin Articles:
http://www.leasingnews.org
Previous Tom McCurnin Articles:
http://www.leasingnews.org/Conscious-Top%20Stories/leasing_cases.html


[headlines]
--------------------------------------------------------------
www.counselorlibrary.com/public/courses-mca.cfm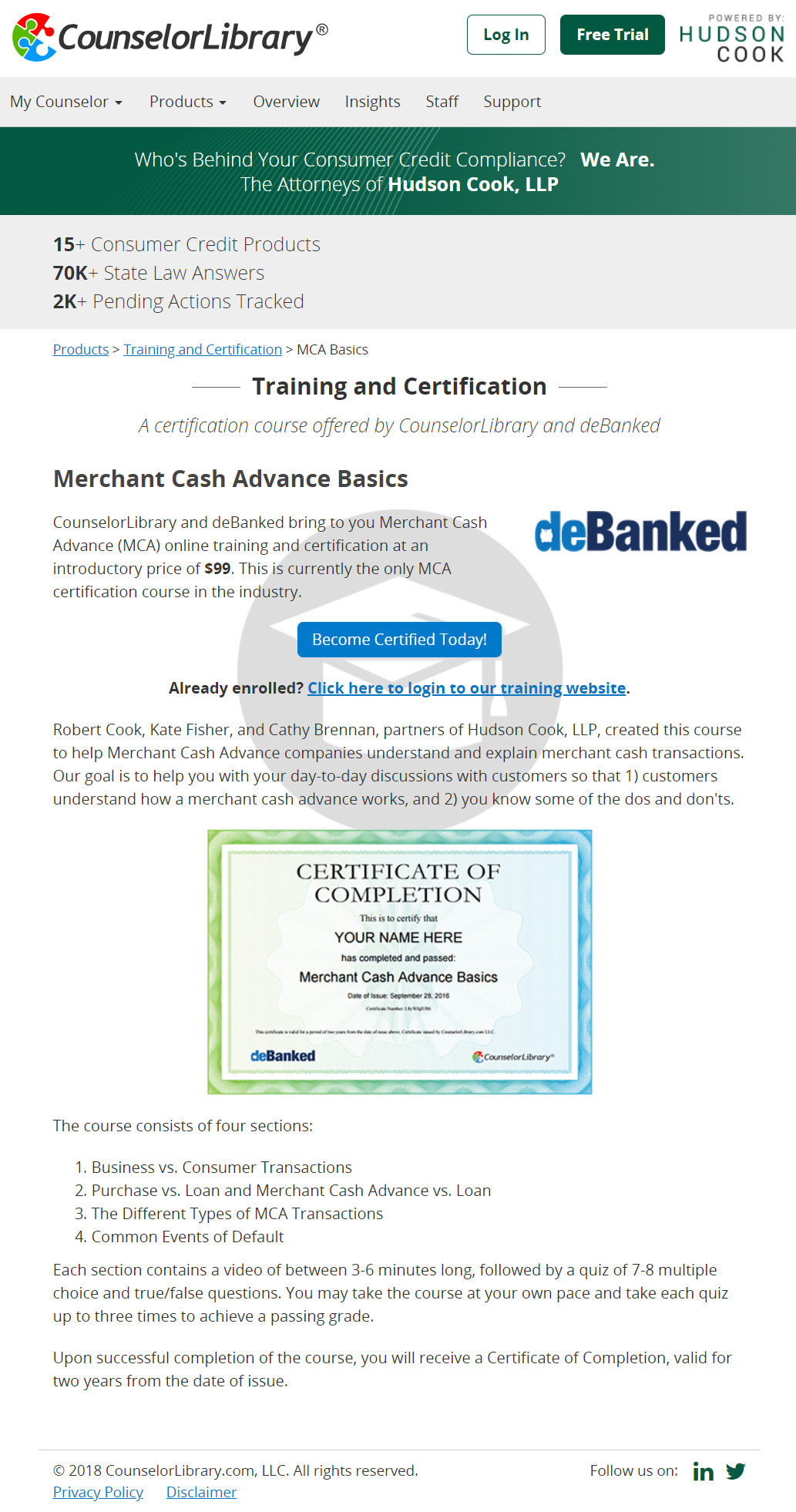 https://www.counselorlibrary.com/public/courses-mca.cfm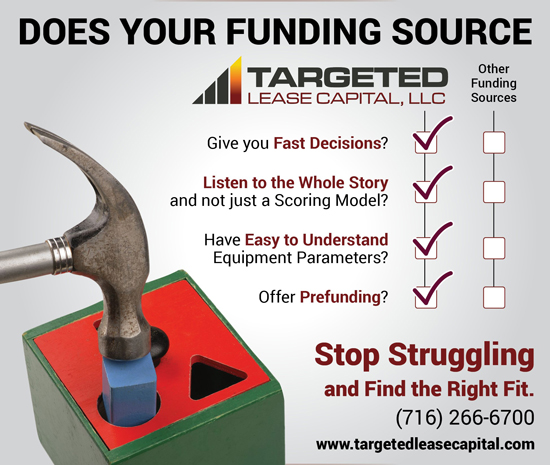 [headlines]
--------------------------------------------------------------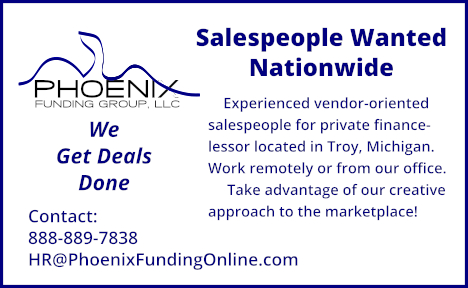 [headlines]
--------------------------------------------------------------
New Hires/Promotions in the Leasing Business
and Related Industries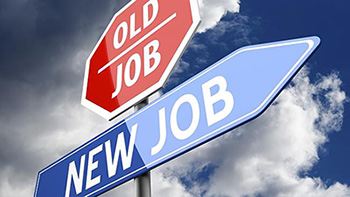 Arthur Anhalt was promoted to Advisory Vice-President at CWB National Leasing, Winnipeg, Manitoba, Canada. He joined the firm November, 1989 as VP, Information Technology. Education: St. Pauls High School. University of Manitoba.
https://www.linkedin.com/in/arthur-anhalt-11b506b/

Uclid Arias was hired as Director of ISO Relations, Cherry Pick Capital, Los Angeles, California. Previously, he was Chief Operating Officer/Dir. ISO Relations, AA Fast Funding, LLC (2015 - October, 2018); Senior Financial Analyst, Yellowstone Capital, LLC (May, 2013 - March, 2015); Sales Representative, Merchant Solutions Group (February, 2010 - February, 2011). Education: Wheaton College (MA). Bachelor's Degree, Economics (2003 - 2007). https://www.linkedin.com/in/uclidarias/

Jason Durgin, Vice President of Sales, Navitas Credit Corp., Point Verde, Florida. He is located in Westford, Massachusetts. Previously, he was Senior Vice President, Sales, Amur Equipment Finance (January, 2015 - October, 2018); Regional Sales Manager, Ascentium Capital (January, 2012 -January, 2015); Account Manager, PTC (February, 2011 - January, 2012); Sales & Operations Manager, Finance Services, LLC (2009 - February, 2011). He joined US Express Leasing as Relationship Manager, 2004; promoted Senior Relationship Manager, 2008. Prior, he was Inside Sales Manager, Greystone Equipment Finance (2007 - 2008); Account Manager, Crocker Capital (1998 - 1999). Education: Salem State University. Business Administration, Business Management (1996 - 1998). David Prouty HS. https://www.linkedin.com/in/jasondurgin/

Zachary Gibbs was promoted to Assistant Vice President, First American Healthcare Finance, Rochester, New York. He joined the firm April, 2016, as Sales Analyst. He also served at First American Equipment Finance as Commercial Card Product Specialist (September, 2015 - October, 2018). Education: University at Buffalo, Bachelor's Degree, History, 3.65 (2012 - 2014).
https://www.linkedin.com/in/zachary-gibbs-864470111/

Joe Houston was hired as Managing Director, Huntington Bank Equipment Finance, Columbus, Ohio. Previously he was Director of Originations, Stonebriar Commercial Finance (January 2016 - October, 2018; Director, SunTrust Equipment Finance & Leasing Corp. (December, 2002 – January, 2015). Education: Florida State University, College of Business, BS, Management (1981 – 1984). Activities and Societies: Sigma Alpha Epsilon Fraternity. https://www.linkedin.com/in/joe-houston-b2a5b49/

Laura (Laura Brady) Messina was promoted as Collections Team Lead at CIT, Portsmouth, New Hampshire. Formerly Direct Capital, she joined September, 2016, as Collections Advisor. Prior, she was Wage Garnishment Specialist, Delta Management Associates, Inc. (August, 2014 - September, 2016); Student Loan Collector, Windham Professionals (April, 2014 - August, 2014); Commercial Collector, the CCS Companies (October, 2011 - April, 2014); Shoe Sales, Macy's (August, 2010 October, 2011). Education: Spaulding High School (2007 - 2009). Pinkerton Academy, General Education (2004 - 2006).
https://www.linkedin.com/in/laura-messina-66a48296/

Michael Naioti was promoted to Relationship Manager, Vice President, TD, Charleston, South Carolina. He joined the firm as Business Development Specialist, October, 2011; promoted to Sales & Service Manager, October, 2014; promoted, Store Manager, AVP, October, 2015; promoted September, 2017, Commercial Credit Analyst, AVP. Prior, he was Account Executive, Marlin Leasing (August, 2007 - October, 2011); Sales Representative, WB Mason (February, 2006 - August, 2007) Premium Services Intern, Philadelphia Eagles (August, 2004 - July, 2006); Marketing & Membership Intern, Greater Philadelphia Chamber of Commerce (August, 2003 - July, 2004). Community Service; Volunteer: Program Investment Review Council, Trident United Way (January, 2016 - Present). Ocean Alliance Ambassador, South Carolina Aquarium (May, 2018 - Present); Leadership Charleston Graduate, Charleston Metro Chamber of Commerce (August, 20156 - June, 2017); Committee Member, Gavalas Kolanko Foundation (March, 2018 - Present); Steering Committee Member, Chamber East Region, Charleston Metro Chamber of Commerce (February, 2017 - Present); Campion Advocate, Charleston Metro Chamber of Commerce (January, 2018 - Present); Strategic Partnerships Committee Member, Mount Pleasant Chamber of Commerce (February 2017 - Present). Vice President, Sons of Ben Supporters Club (June, 2007 - December, 2013). Education: Drexel University, BSBA, Marketing/International Business (2001 - 2006). Activities and Societies: Alpha Chi Rho Men's Fraternity. Order of Omega.
https://www.linkedin.com/in/michaelnaioti/

Christopher Witsil was promoted to Reporting and Special Projects Manager, OnDeck, New York City. He is located in Denver, Colorado. He joined the firm December, 2015, Collections Specialist; promoted January, 2017, Hardship Underwriter. Previously, he was Management Trainee, Enterprise Rent-A-Car (August, 2014 - November, 2015); Financial Planning Intern, AXA Advisors, Karr Barth Private Client Group, LLC (May, 2012- August, 2012); Marketing & Sales Associate, American Winter Services, LLC (May, 2011 - August, 2011); Swim Instructor, YMCA of Wilmington (May, 2007 - June, 2009). Education: General Assembly, Data Analytics (2017). Marketing/Finance Student Erivan K. Haub School of Business, Saint Joseph's University (August, 2009 - May, 2013); Activities and Societies: 2011 D2 Lacrosse Team of the Year. Archmere Academy. High School Diploma, College/University Preparatory and Advance High School/Secondary Diploma Program (2005 - 2009). 2009 High School All-American Swimmer- 200 Freestyle Relay. 2009 Swim Team Captain. 2009 All-Conference for Lacrosse.
https://www.linkedin.com/in/cwitsil/

Lance Wright was hired as Business Development Manager, Transportation Finance Division, ENGS Commercial Finance, Birmingham, Alabama. He is located in Austin, Texas. Previously, he was VP, Business Development, Bravo Capital, LLC (March, 2015 - October, 2018); Broker Relations Manager, TEAM Funding Solutions (July, 2011 - 2015). Education: Southwest Texas University, BS Education (1994 - 1999). San Marcos High School (1985 - 1989). https://www.linkedin.com/in/lancedalewright/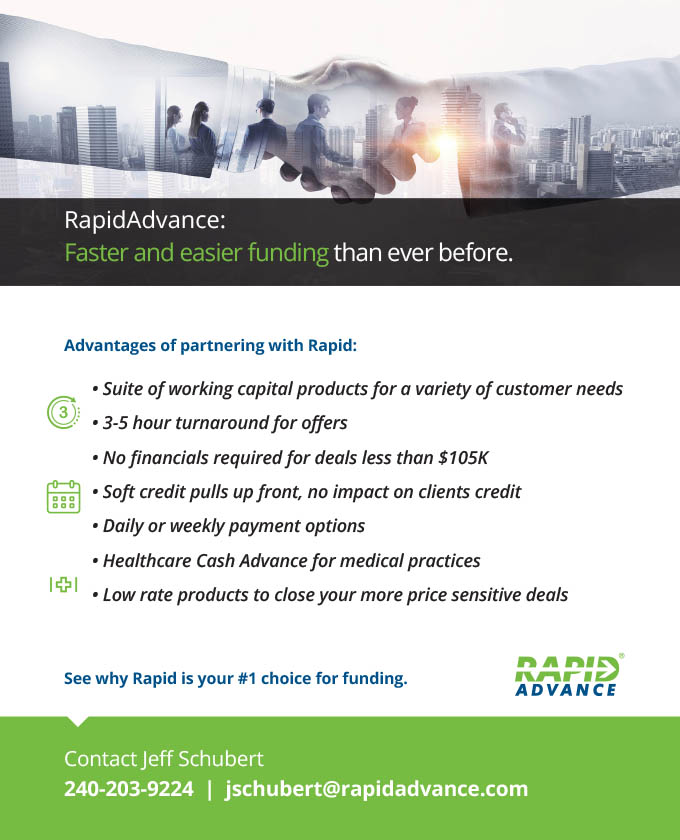 [headlines]
--------------------------------------------------------------
How to Compete with Large Lenders on Pay–Per–Click
FinTech #102 by Alex Vasilakos
So you want to be #1 on Google...join the club. Competing with the top spot occupants doesn't mean you have to empty out your pockets. Multi-million dollar corporations that tend to have large pay per click budgets, most of the times have holes in their campaigns that smaller brokers can take advantage of.
Here are a few items that many larger businesses overlook when creating their PPC campaigns:
Shrink Your Geo Target
Instead of trying to tackle the entire nation on your first rodeo, trying keeping your target local. Starting out with a small geo target allows you to test how certain financial products will convert in your area. You also decrease the amount of larger competitors when you stick local.
Choose Niche Keywords
Most large lenders go directly for the highest traffic keywords like 'Small Business Loans' or 'Business Financing'. What most advertisers neglect is the other keywords that are niche or location specific like 'Restaurant Business Loans' or 'Business Financing In Florida'. Even though these keywords are more specific or what we call 'Long Tail' they still receive quite a significant amount of traffic and they tend to cost much less than the more generic or 'Short Tail' keywords.
Write Captivating Ad Copy
The best way we generate ad copy is to put ourselves in the position on the customer. What would stick out to us on a page of advertisers all offering the same product? Mostly customers are interested in rates, how much money can you get them, and how quickly can they be funded. All-important items to include in ad copy and all of which give you a competitive edge against larger businesses that might charge more. It also doesn't hurt to Google search some of the keywords you are looking to target in your campaign and see what your competitors are using in their ad copy, to enhance on what your message is.
Watch Keyword Performance & Adjust Bids
No, you cannot just 'Set It and Forget It'. Pay-Per-Click campaigns do not work well on automated actions. The only effective way to monitor real time advertising is to check on your performance and bids each day. Bids for popular keywords are constantly changing. When your performance (Clicks & CTR) are down for any given keyword, you either should adjust your bid, ad copy, or landing page. If that still isn't working, I would consider removing the keyword from your campaign or replacing it with something else.
Maintain A Good Quality Score
Maintaining a quality score above 6/10 is vital for small businesses that are trying to compete with larger corporations. Quality score is Google Adword's ranking system for advertisers on a 1-20 scale. When you have an above average quality score you are more likely to a) have your ads rank higher in the paid results and b) pay less per click. Two easy ways to make sure you obtain a good quality score for your ads is to use the same keywords you are targeting in your campaign, within your ad copy and also on your landing page. You keywords, ads, and landing pages all need to make sense together and reflect each other.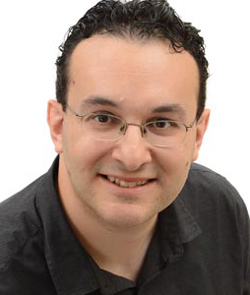 Alex Vasilakos
Director of Marketing
The Finance Marketing Group
Alex@financemarketing.com
Office: 518-591-4645x102 / Fax: 518-677-1071
90 State Street, Suite 1500, Albany, NY 12207
Currently, Alex works exclusively with financial services companies but his depth of knowledge and experience can help design and implement long-reaching strategies for businesses across all industries.
Previous Financial Technology Articles
http://www.leasingnews.org/Conscious-Top%20Stories/fintech.html
[headlines]
--------------------------------------------------------------
The United States is gearing up for its largest annual migration - Thanksgiving. Last year, just over 50 million Americans were stuck in tailbacks, fighting for seats on buses and battling their way through airports to spend the holiday with friends and family. This year, even more people are expected to be traveling with the American Automobile Association predicting 54.3 million Americans will be making a journey, most of whom will be on the country's roads.
The nasty traffic situation tends to make the most headlines every year but the skies are getting increasingly busy as well. Airlines for America (A4A) have forecast that 30.6 million passengers will travel on U.S. airlines during the Thanksgiving period, making 2018 a record year. Last year, the number traveling by plane was projected at 29 million.
A4A defines the Thanksgiving period as starting on Friday, November 16th and ending on Sunday, November 26th. Thanksgiving Day itself is expected to see the lowest volume of travelers (1.73 million) while the Sunday after it will be the busiest day of the holiday period with 3.06 million people flying home.
By Niall McCarthy, statista.com
https://www.statista.com/chart/16138/projected-passengers-on-us-airlines-during-the-12-day-thanksgiving-period


[headlines]
--------------------------------------------------------------
Aggregate Funding Sources - Updated
(Online: connects lessees, lessors, and vendors)
These are online companies that connect via Financial Technology to funders of business loans, leasing, working capital, and other finance methods to secure credit approval that meets the criteria of the funder that they represent as well as being the most attractive rate and terms for the applicant.
Capital Relay accepts broker business (third party originators) and claims to have a current network of 756 brokers and current network of 117 Lenders.
These companies have several funders "where funders compete."
This company appeals to vendors, sellers of equipment.

[headlines]
--------------------------------------------------------------
##### Press Release ############################
FDIC-Insured Institutions Reported $62 Billion
in Net Income in the Third Quarter 2018
Community Bank Net Income Increases to $6.8 Billion

Industry Net Income Registers a Strong Increase of 29.3 Percent from a Year Ago
Higher Net Operating Revenue and a Lower Effective Tax Rate Boost Net Income
Community Bank Net Income Rises 21.6 Percent from Third Quarter 2017
Net Interest Margin Widens to 3.45 Percent as Asset Yield Increases Outpace Funding Cost Growth
Annual Growth Rate for Loan and Lease Balances Is 4 Percent
Noncurrent Rate Continues to Decline and Net Charge-Off Rate Remains Stable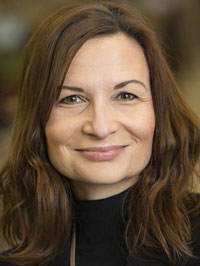 FDIC Chairman Jelena McWilliams, said
"While the banking industry reported another positive quarter, we continue to monitor its overall performance in a rising interest-rate environment with competitive lending conditions."

Commercial banks and savings institutions insured by the Federal Deposit Insurance Corporation (FDIC) reported aggregate net income of $62 billion in the third quarter of 2018, up $14 billion (29.3 percent) from a year ago. The improvement in earnings was attributable to higher net operating revenue and a lower effective tax rate. Financial results for the third quarter of 2018 are included in the FDIC's latest Quarterly Banking Profile released today.
Of the 5,477 insured institutions reporting third quarter financial results, more than 70 percent reported year-over-year growth in quarterly earnings. The percent of unprofitable banks in the third quarter declined to 3.5 percent from 4 percent a year ago.
"The banking industry reported another strong quarter," FDIC Chairman Jelena McWilliams said.
"Improvement in net income was led by higher net operating revenue and a lower effective tax rate. Loan balances grew, net interest margins improved, and the number of 'problem banks' continued to decline. Community banks also reported another positive quarter, with loan growth and a net interest margin surpassing the overall industry."
"While the performance results were strong, the extended period of low interest rates and the competition to attract loan customers have led to heightened exposure to interest-rate risk, and credit risk. Banks must maintain prudent management of these risks in order to sustain lending through the economic cycle."
Quarterly Net Income, All FDIC-Insured Institutions
Highlights from the Third Quarter 2018 Quarterly Banking Profile
Industry Net Income Registers a Strong Increase of 29.3 Percent from a Year Ago: Third quarter net income totaled $62 billion, an increase of $14 billion (29.3 percent) from 12 months ago. Improvement in net interest income and noninterest income, coupled with a lower effective tax rate, boosted the industry's net income. The average return on assets ratio rose by 29 basis points to 1.41 percent, the highest quarterly level reported by the industry since the Quarterly Banking Profile began in 1986.
Community Bank Net Income Rises 21.6 Percent from Third Quarter 2017: Reports from 5,044 insured community banks showed $6.8 billion in net income, reflecting an increase of $1.2 billion (21.6 percent) from a year earlier. This increase resulted primarily from higher net operating revenue and a lower effective tax rate. Higher net interest income (up $1.6 billion, or 8.9 percent) and higher noninterest income (up $110 million, or 2.4 percent) lifted net operating revenue by $1.7 billion (7.6 percent) from the third quarter of 2017. Community banks reported a decline in loan-loss provisions of $112.1 million (15.2 percent) and an increase in noninterest expenses of $855.1 million (6 percent).
Net Interest Margin Widens to 3.45 Percent as Asset Yield Increases Outpace Funding Cost Growth: Net interest income totaled $137.1 billion in the third quarter, an increase of $9.6 billion (7.5 percent) from a year ago. More than four out of five banks (83 percent) reported an improvement in net interest income from a year ago. The average net interest margin rose to 3.45 percent, up 15 basis points from a year ago, as average asset yields grew more rapidly than average funding costs.
Noninterest Income Grows Almost 4 Percent from a Year Earlier: Noninterest income rose by $2.4 billion (3.8 percent) from third quarter 2017, as more than half (54.2 percent) of all banks reported increases. The annual increase was led by servicing fees, investment banking fees, and other noninterest income.
Annual Growth of Loan and Lease Balances is 4 Percent: Loan and lease balances rose by $82.7 billion (0.8 percent) from the previous quarter, as all major loan categories registered growth. Over the past 12 months, loan and lease balances grew by 4 percent, a slight decline from 4.2 percent reported last quarter.
Noncurrent Rate Continues to Decline and Net Charge-Off Rate Remains Stable: The amount of loans that were noncurrent — 90 days or more past due or in nonaccrual status — totaled $101.3 billion, down $3.6 billion (3.4 percent) from the previous quarter. The largest declines in noncurrent balances were for residential mortgages (down $3.1 billion, or 6.3 percent) and commercial and industrial loans (down $1.1 billion, or 6.8 percent). The average noncurrent loan rate fell from 1.06 percent in the second quarter to 1.02 percent. Net charge-offs rose by $171.9 million (1.6 percent) from a year ago, led by an $837.8 million (12.3 percent) increase in net charge-offs for credit cards. The average net charge-off rate remained stable from a year ago (0.45 percent).
Number of Banks on the "Problem Bank List" Continues to Fall: The FDIC's "Problem Bank List" declined from 82 in the second quarter to 71, the lowest number of problem banks since third quarter of 2007. Total assets of problem banks fell from $54.4 billion in the second quarter to $53.3 billion. During the quarter, merger transactions absorbed 60 institutions, one new charter was added, and there were no failures.
Deposit Insurance Fund's Reserve Ratio Increases to 1.36 Percent: The Deposit Insurance Fund (DIF) balance rose by $2.6 billion during the third quarter to $100.2 billion, driven by assessment income. The DIF reserve ratio rose from 1.33 percent at the end of the last quarter to 1.36 percent. The third quarter of 2018 marks the last period that large banks will be assessed quarterly surcharges by the FDIC.

# # #
Quarterly Banking Profile Home Page (includes previous reports and press conference webcast videos)
Insured Institution Performance, Third Quarter 2018
Community Bank Performance, Third Quarter 2018
Deposit Insurance Fund Trends, Third Quarter 2018
#### Press Release #############################



[headlines]
--------------------------------------------------------------
Special Thanksgiving Edition
By Fernando Croce
As end-of-year holidays quickly pile up, it's important to not lose track of the things that really matter, like health, family, and a good movie. So for this upcoming Thanksgiving, we're recommending a slew of savory cinematic treats to go with your turkey gravy and pumpkin pie.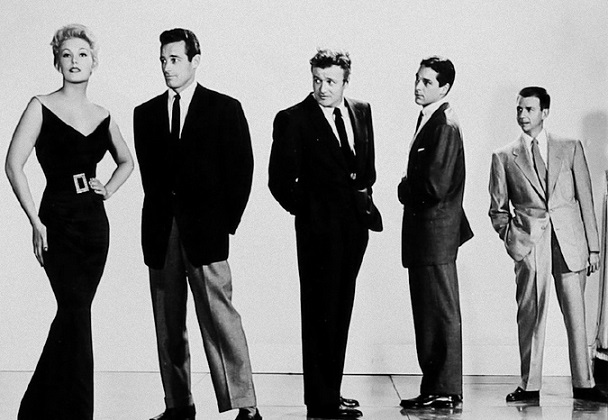 5 Against the House (Phil Karlson, 1955): Thanksgiving movies are usually restricted to comedies and dramas, so it's a good idea to broaden horizons with the occasional genre thriller. This taut suspense caper, directed by no-nonsense film noir specialist Phil Karlson ("Kansas City Confidential"), offers plenty of tension and action as it chronicles a heist planned over the course of the Thanksgiving break. The crime kicks off as an intellectual exercise cooked up by a pair of colleagues (Alvy Moore and Kerwin Matthews), just to see if a Reno casino could be robbed. Speculation grows into scheming as more people get involved in the plan, including a nightclub singer (Kim Novak) and a war vet with personal problems (Brian Keith). Mixing excitement with breeziness, this is an offbeat escapade worth discovering.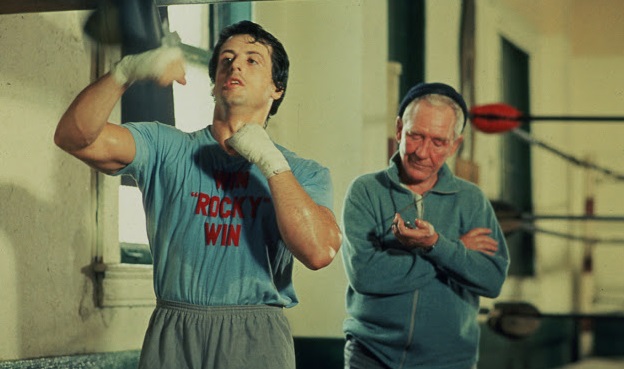 Rocky (John G. Avildsen, 1976): You'd be hard-pressed to find a more elementally thrilling saga of hard-knocks gumption and achievement than this Oscar-winning 1976 drama, which made Sylvester Stallone a star. Stallone stars as Rocky Balboa, a young small-time Philadelphia boxer struggling to make ends meet while fighting for a stab at the big time. When not shyly courting his beloved Adrian (Talia Shire) or dealing with his grumpy old trainer Mickey (Burgess Meredith), he strives for a life-changing bout with heavyweight champion Apollo Creed (Carl Weathers). Directed by John Avildsen from a screenplay by Stallone, the movie has many moments that have achieved iconic status, including a memorable Thanksgiving sequence that goes from a squabble between Adrian and her brother Paulie (Burt Young) to a lovely ice-skating courtship.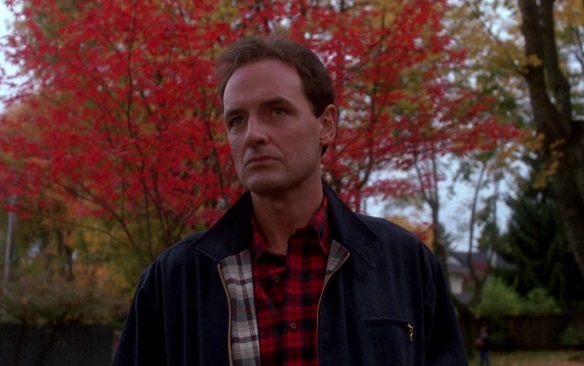 The Stepfather (Joseph Ruben, 1987): To balance the holiday warmth with some chills, check out this acclaimed horror tale, set in the heart of suburbia. Terry O'Quinn gives a nerve-racking performance as Jerry Blake, a seemingly placid middle-aged man whose average surface hides a knotted, murderous core. Having just killed his old family, he moves on to a new home with a new identity, setting his sight on a widow named Susan (Shelley Hack). He moves in easily with his affable charm, but Susan's teen daughter Stephanie (Jill Schoelen) soon grows suspicious of her new stepfather. Can she convince authorities before it's too late? Combining suspense with dark humor, director Joseph Ruben keeps the audience on its toes as the characters make their way to a most dangerous Thanksgiving dinner.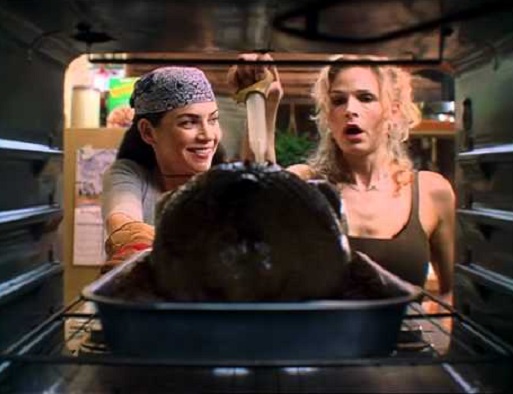 What's Cooking? (Gurinder Chadha, 2000): Set in Los Angeles's ethnically diverse Fairfax district, this underrated comedy envisions Thanksgiving as a time that can bring people from different ages, nationalities and cultures together. Charting the intersecting lives of a handful of families, the plot examines the challenges of a gallery of women struggling to bring their respective families home. There's Elizabeth (Mercedes Ruehl) in the middle of a reunion with her ex-husband, Audrey (Alfred Woodward) handling cooking duties under her mother-in-law's eye, Trinh (Joan Chen) dealing with growing pains involving her children, and Ruth (Lainie Kazan) in for quite a surprise when her daughter (Kyra Sedgwick) arrives for a visit. Despite the numerous storylines, director Gurinder Chadha keeps a quick pace and warm tone, forging an appealing combination of laughs and tears.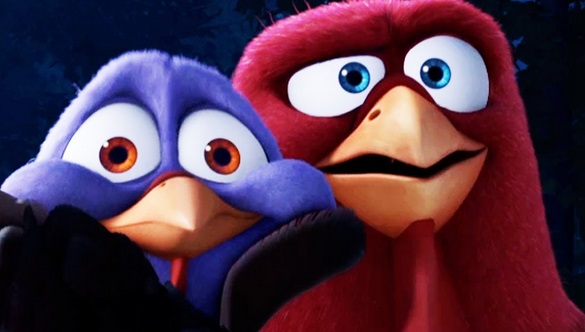 Free Birds (Jimmy Hayward, 2013): From former Pixar animators comes this energetic holiday comedy, which envisions the original Thanksgiving as a literal turkey day. The story centers on Reggie (voiced by Owen Wilson), a sharp-witted turkey who finds himself celebrated around the farm after he dodges the hatched during the holiday season. Enter Jake (Woody Harrelson), a manic fellow fowl who's determined, with the help of a time machine, to save their species from becoming a staple of seasonal food. So back to the 17th-century they go, where they learn first-hand about the Plymouth colony. Taking a look at Thanksgiving traditions from an inventive new point of view, the movie serves up a bright palette and often hilarious comedy, resulting in often inspired family entertainment.

[headlines]
--------------------------------------------------------------
Terrier (Mixed)
Sunnyvale, California Adopt a Dog

Murphy

Male
Neutered
Color: Brown/Chocolate with Tan
1-2 Years old
Murphy is a 1-2 year old male terrier mix we rescued from Kerman.
Weighs about 20 lbs.
Is dog friendly
Said to be very sweet!
Check out my video
More info and better photos to come!
​​​Adoption fee: $325 includes altering and current vaccinations. Additional donations always welcome​​​​​
If you are interested in adopting this dog please visit this link to get the adoption process started.
http://www.coppersdream.org/adoption-process.html
We hold adoption events from San Francisco to the South Bay. Most dogs will be ready to go home the day of the adoption event. We accept credit cards and cash for our adoption fees. While adoption events are a great showcase for these amazing dogs, you don't need an adoption event to adopt a dog. Check out our adoptable pups, submit an application, and then meet them at their foster home!
We try to post the dogs that are attending on Facebook before the event, please visit and like us on Facebook.
https://www.facebook.com/CoppersDream/
Coppers Dream
PO Box 675
Sunnyvale, ca 94085
(415) 779-5474
staff@coppersdream.org
http://www.coppersdream.org
Our dogs live in foster homes until adopted - we don't have a physical shelter.
Adopt a Pet
http://www.adoptapet.com/
[headlines]
--------------------------------------------------------------
CEMC Roundtable Offers Exploration of New Possibilities
Bringing the Equipment Finance Industry into the Digital Age
By Susan Carol, APR

Charles Anderson, founder and CEO of Currency and host of the CEMC Executive Roundtable, opened this one-day event Nov. 14 with a probing question: "What would you choose to do, if you were to focus on something that you would do for free for the rest of your life?" It's a tantalizing question but one he could answer quickly — "to deliver timely access to capital."
The Commercial Equipment Marketplace Council, formed in 2016, brings equipment finance, Fintech and investment leaders together to discuss industry innovation that should make capital easier to deliver.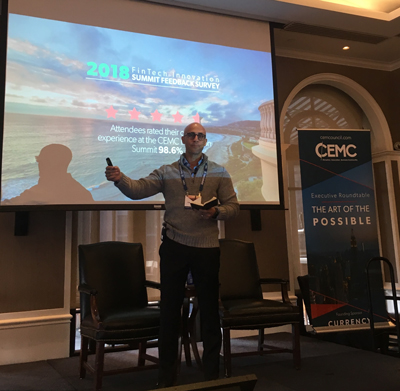 Speakers represented established institutions, new ventures, and a global futurist -- all focused on the theme of looking at what is possible, from drones powered by lasers for zapping disease-bearing mosquitos, to various ways to apply blockchain.
The first panel addressed gender bias experiences and the benefits of more diversity in industry innovation. The "Women in Fintech" session was moderated by Patricia Voorhees, director of The Alta Group, an international consultancy and a founding sponsor of CEMC. Panelists launched companies, or are currently funding start-ups. The panel discussed gender diversity as a means of mitigating risk, an investment thesis, and as an essential ingredient to reaching the full potential of innovation.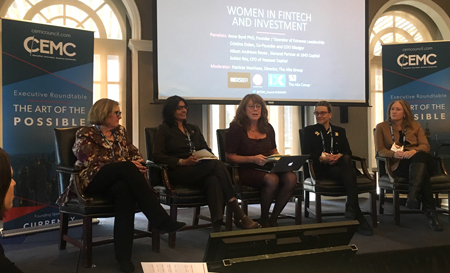 L-R: Anne Byrd, Sohini Roy, Patricia Voorhees, Cristina Dolan and Alison Andrews Reyes
Cristina Dolan, co-founder and COO of iXledger and herself a blockchain expert, said that even though she is an engineer and head of her company, men would sometimes assume she is in marketing. Others pointed to the extra layer of marriage/child-raising questions women face when applying for jobs. Others on this panel: Sohini Roy, CFO of Nexseer; Anne Bryd, Ph.D., founder and operator of Extremis Leadership; and Alison Andrews Reyes, general partner at 1843 Capital.
She discussed female founders as a performance differentiator noting that 1843 capital is focused on the current market inefficiency in valuations of such companies. Voorhees pointed to data from the Boston Consulting Group — research finding that more gender-diverse organizations face less risk, and startups founded by women drive revenues 10 percent higher than others generate. "Diversity makes a difference; it's time to incorporate that."
There is rising interest in ethical computing, said Reyes, stating it's important to think about biases that may be hindering organizations from reaching their intended audiences and getting baked into algorithms.
Byrd said it often takes someone other than yourself to help you advance the ball, noting she benefited from having trusted male allies. They briefly touched on the "me-too" movement, stating it is uncomfortable to discuss but that they need to embrace what is uncomfortable. They also shared some personal experiences in their careers.
Rudy Ruettiger, a keynote speaker and the inspiration for a 1993 sports film, "Rudy," directed by David Anspaugh, also benefited from people outside of his personal circle to help him overcome tough obstacles. These included dyslexia and being told at home and school as a child not to think big. The way he moved on to become "the most famous Notre Dame alumni," as he is touted, was to align with positive people. "They are less concerned with what you know. "They just want to know you care," he said.
Futurist Pablos Holman posed the interesting question of how to keep 7 billion humans alive with no additional planets. With Intellectual Ventures Laboratory, he and others are seeking technology solutions to eradicate malaria. He expressed passion for emerging meta materials providing a new "super power," thermionic matter for energy at any scale and nanometer-sized tracers on chips.
Artificial intelligence (AI), blockchain and big data were topics in afternoon panels, but another guest speaker, Jeff Hunter, founder and CEO of Talentism, surprised the audience with his research findings on common human interactions in the workplace. He said 70 percent of leaders polled by his company thought of themselves as "inspiring," but 67 percent of the people reporting to them said they'd give up a paycheck to see that person fired. He is in the business of "measuring confusion" in the workplace, and he said there evidently is a lot of it. He advised to become a "chief clarity officer."
"Alignment with humans is not about talking at them, but talking with them," he concluded.
Speakers talked about overcoming such human blind spots and looking at work from a broader lens. "No one has ever created a new invention by reading the directions," said Holman.
"It was a great opportunity to take a step back and gain perspectives greater than what can be found while engaged in routine day-to-day activities, making it possible to identify new business models," said Dolan of iXledger.
"It was a great mix of big picture topics and real-world application of emerging technologies in the financial services markets," said Kelly Reale, a vice president of product and market development at Key Equipment Finance.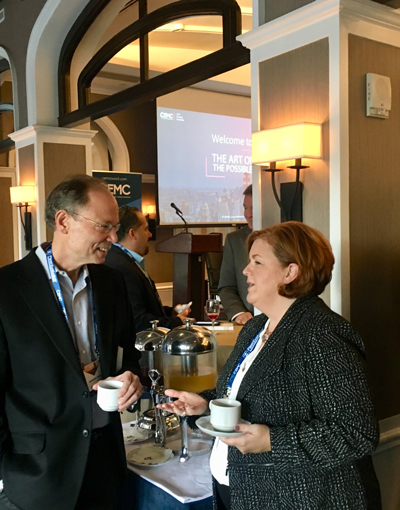 Jonathan Fales (The Alta Group) and Kelly Reale (Key Equipment Finance) talk at CEMC event.
"As the head of a small, independent finance company, it was helpful for me to hear speakers and panels discuss what issues others are paying attention to and how they think the future may unfold," said Michael N. Gallina, president of Triangle Equipment Finance, a first time attendee.
AI in investing and finance was the topic of an afternoon panel with Ambika Sukla,
founder and head of Morgan Stanley's AI Center of Excellence, who said AI is reducing errors and helping them identify inefficiencies.
Sukla said to address these questions before investing in AI:
What are the inefficiencies in our business?
Is there something we can do to retain more clients, attract them?
Is there something we can do to create new products attractive to our clients?
Also on this panel was Justin Wheeler, chief product officer at Currency, and Adam Devine
of WorkFusion, a company using robotics to capture content with a new tool that automates the extraction of unstructured data.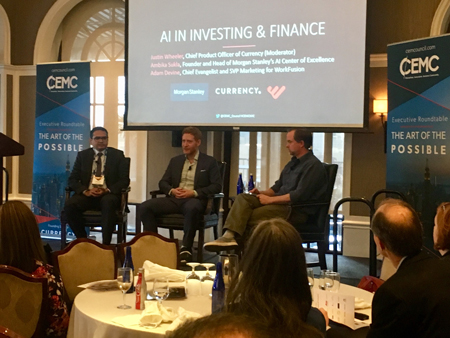 Panel on AI (L-R) Sukla, Devine and Wheeler
While blockchain is a popular topic these days, the panel included people who have already jumped in. Deborah Reuben, founder and president of Reuben Creative, LLC, led this panel with speakers from Blank Rome, CreditMint and IBM.
Reuben said research by her company, The Alta Group, and the Equipment Leasing and Finance Association revealed there are significant barriers to adoption, but executives believe the possibilities are real.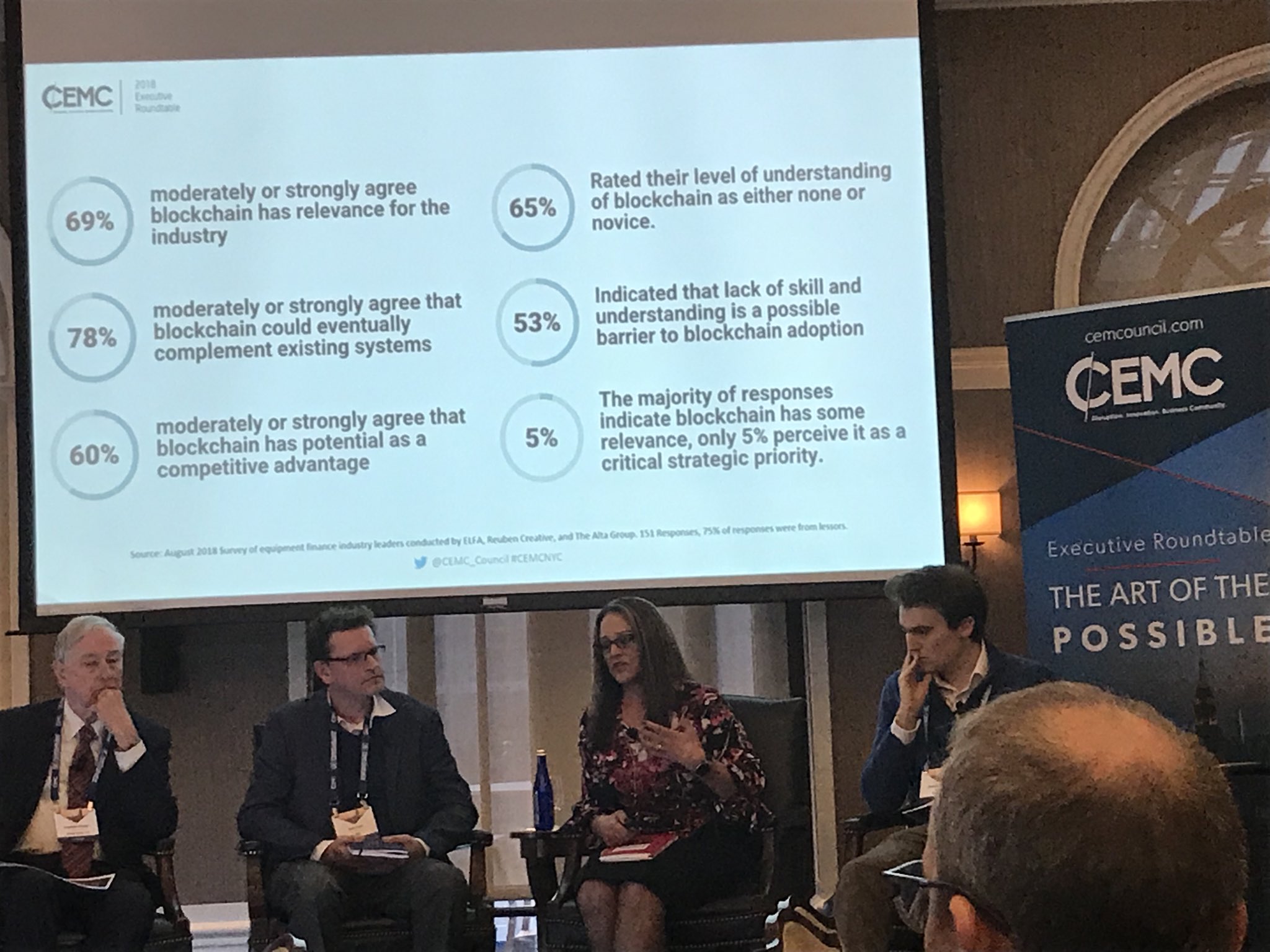 Blockchain panelists L-R Whelan, Cant, Reuben and Pocock. Photo courtesy of CEMC.
Manufacturers, equipment users and leasing companies could all use the same data in blockchain models, said Bart Cant, partner of Financial Services and Blockchain at IBM.
Syndication is another area that would adapt well and there is already a use case, according to this panel.
"Blockchain is uniquely positioned for our industry," Stephan T. Whelan, partner at Blank Rome LLP, said. "Everyone knows everyone and we have repeat business." He said the
blocks of data are time-stamped (with each block immutable) and using proprietary software is the way to move forward.
Michael Koenitzer, director of business development for Global Debt Registry of New York, said his company has already created one such blockchain with seven banks, and Thomas Pocock, co-founder of CreditMint, outlined how his company engineered a novel security circuit on Ethereum to enable financial privacy for loans and bonds on a public blockchain.
The next event is June 5-7 at the Ritz Carlton, Laguna Beach. Register at cemcouncil.com.
In addition to the founding sponsors, Alta and Currency, PayNet is a contributing sponsor and Fleet Evaluator, was noted as an official sponsor.
###
Reporting by Susan Carol, APR
Susan Carol Creative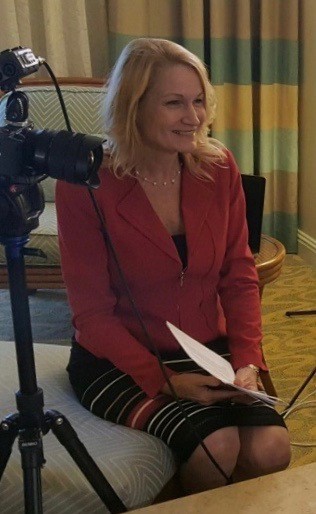 [headlines]
--------------------------------------------------------------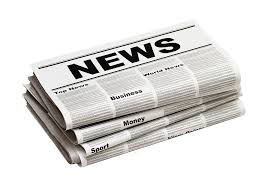 News Briefs----
As US recession chances increase,
the Fed may deliver fewer rate hikes: Reuters poll
https://www.cnbc.com/2018/11/20/as-us-recession-chances-increase-the-fed-may-deliver-fewer-rate-hikes-reuters-poll.html
The Dow may drop another 2,000 points
before the stock market selling is done: CNBC CFO survey
https://www.cnbc.com/2018/11/20/dow-may-drop-2000-points-more-before-market-selling-done-cnbc-survey.html
Jamie Dimon Vindicated?
Bitcoin's Back to Where He Cried 'Fraud'
https://www.bloomberg.com/news/articles/2018-11-20/jamie-dimon-vindicated-bitcoin-s-back-to-where-he-cried-fraud?srnd=premium
LendingClub Quickly Tops $1 Billion in New Club Certificates
designed to make it easier for institutional investors to participate
https://www.crowdfundinsider.com/2018/11/141494-lendingclub-quickly-tops-1-billion-in-new-club-certificates/
[headlines]
--------------------------------------------------------------


You May Have Missed---
The End of the Tax Cut Boost
compare earnings and profit growth
https://realinvestmentadvice.com/the-end-of-the-tax-cut-boost/


[headlines]
--------------------------------------------------------------
The Autumn Wind
"The Autumn wind is a pirate
Blustering in from sea
With a rollicking song he sweeps along
Swaggering boisterously
His face is weather beaten
He wears a hooded sash
With his silver hat about his head
And a bristly black moustache
He growls as he storms the country
A villain big and bold
And the trees all shake and quiver and quake
As he robs them of their gold
The Autumn wind is a Raider
Pillaging just for fun
He'll knock you 'round and upside down
And laugh when he's conquered and won"
[headlines]
--------------------------------------------------------------

Sports Briefs---

The Re-Up: Andy Reid knows something we don't, doesn't he?
https://www.arrowheadpride.com/2018/11/20/18105216/the-re-up-andy-reid-knows-something-we-dont-doesnt-he
Rams roll into bye week buzzing from epic win over Chiefs
https://www.usatoday.com/story/sports/nfl/2018/11/20/rams-roll-into-bye-week-buzzing-from-epic-win-over-chiefs/38576679/
[headlines]
--------------------------------------------------------------


California Nuts Briefs---
California Has $9 Billion In Unclaimed Assets It Wants To Return
https://patch.com/california/losgatos/s/gk3hp/california-has-9-billion-in-unclaimed-assets-it-wants-to-return?utm_source=alert-breakingnews&utm_medium=email&utm_term=weather&utm_campaign=alert
California's Air Quality Far Exceeds Healthy Level Standards
https://patch.com/california/losgatos/s/gk457/californias-air-quality-far-exceeds-healthy-level-standards?utm_source=alert-breakingnews&utm_medium=email&utm_term=weather&utm_campaign=alert
Internet Bank in San Diego Has New Home With Quite a View
http://www.sdbj.com/news/2018/nov/19/internet-bank-has-new-home-quite-view/
Trump promised California $500 million extra for fire prevention.
It was an error.
https://www.sacbee.com/news/state/california/fires/article221848165.html
Fact Check: Trump administration blames 'radical' environmentalists
as Camp Fire toll rises. Experts disagree
https://www.sacbee.com/news/state/california/fires/article221953750.html

[headlines]
--------------------------------------------------------------



"Gimme that Wine"

http://www.youtube.com/watch?v=EJnQoi8DSE8
And the #1 Wine of 2018 is…
https://www.winebusiness.com/news/?go=getArticle&dataid=206182
2018 U.S. Wine Sales Are Up, Especially Red Wine Shipped Direct
https://www.forbes.com/sites/thomaspellechia/2018/11/19/2018-u-s-wine-sales-are-up-and-consumers-are-into-red-wine/#1e6c44f9431b
Wine Prices by vintage
http://www.winezap.com
http://www.wine-searcher.com/
US/International Wine Events
http://www.localwineevents.com/
Leasing News Wine & Spirits Page
http://two.leasingnews.org/Recommendations/wnensprts.htm
[headlines]
----------------------------------------------------------------
This Day in History

1620 – The Mayflower Compact was signed by Pilgrims on Cape Cod.
1654 - Richard Johnson, a free black man, was granted 550 acres in Virginia.
1729 - Birthday of Josiah Bartlett, (d. 1795) in Amesbury, MA. President of New Hampshire, Signer of the Declaration of Independence.
http://www.josiahbartlett.com/
1784 - James Armistead is cited by French General Lafayette for his valuable service to the American forces in the Revolutionary War. Born into slavery 24 years earlier, had worked as a double agent for the Americans while employed as a servant of British General Cornwallis.
http://staff.harrisonburg.k12.va.us/~paigner/gifted/
James_Armistead_Lafayette/
JamesLafayette.html
http://www.factmonster.com/ipka/A0886828.html
http://russell.gresham.k12.or.us/Colonial_America/James_Armistead_.html
1785 - Birthday of William Beaumont (d. 1853) at Lebanon, CT. US Army surgeon whose contribution to classic medical literature and world fame resulted from another man's shotgun wound. When Canadian fur trapper Alexis St. Martin received an apparently mortal wound on June 6, 1822---a nearly point-blank blast to the abdomen---Dr. Beaumont began observing his stomach and digestive processes through an opening in his abdominal wall. His findings were published in 1833 in "Experiments and Observations on the Gastric Juice and the Physiology of Digestion." St. Martin returned to Canada in 1834 and resisted Beaumont's efforts to have him return for further study. He outlived his doctor by 20 years and was buried at a depth of eight feet to discourage any attempt at posthumous examination.
1789 - North Carolina becomes the 12th state to ratify the Constitution.
http://memory.loc.gov/ammem/today/nov21.html
1800 - Congress met at Philadelphia from 1790 to 1800, while the north wing of the new Capitol at Wash­ington, DC, was completed. The House and the Senate had been scheduled to meet in the new building Nov 17, 1800, but a quo­rum wasn't achieved until Nov 21, 1800. Primary reason was the poor travel and highways became a priority with the new congress.
1800 - Formation of the Society of the Sacred Heart, a Roman Catholic religious order of women pledged to the education of girls. Founded by Madeleine Sophie Barat, it was brought to the U.S. at New Orleans in 1818 by Rose Philippine Duchesne.
1801 - "Federal Bonfire Number Two," a mysterious fire swept the offices of the Department of Treasury, destroying books and papers, after Republicans demanded proof that the expenditures of Timothy Pickering, the recently replaced Federalist Secretary of War, could be properly accounted for. Most records in War Department custody were destroyed by fire, November 8, 1800. Many of the remaining Revolutionary War records were lost during the War of 1812. As a result, there were, until 1873, few records for the period before 1789 in War Department custody. In 1873, Secretary of War William Belknap purchased for the Federal Government the papers of Timothy Pickering, who between 1777 and 1785 had been a member of the Board of War, Adjutant General of the Continental Army, and Quartermaster General; the papers of Samuel Hodgdon, Commissary General of Military Stores for several years during the war; miscellaneous contemporary papers; and some minor groups of records and single record items. And in 2013, no one can find the emails of Lois Lerner and other IRS officials because the hard drives from their computers and smartphones were destroyed in 'routine maintenance procedures.'
http://www.cr.nps.gov/museum/exhibits/revwar/
image_gal/indeimg/pickering.htm
http://www.qmfound.com/COL_Timothy_Pickering.htm
1820 - Thirteen-year-old Henry Wadsworth Longfellow's first poem, "The Battle of Lovell's Pond," is published in the Portland, Maine, Gazette.
http://classicreader.com/author.php/aut.58/
1824 - The first Jewish congregation in the Reform movement was the Reform Society of Israelites, organized by dis­sident members of Congregation Beth Elohim of Charleston, SC, an Orthodox synagogue that had been founded by Sephardic Jews in 1750. The group was formed after the trustees of the synagogue refused a request to modernize the prayer service. Its leader was Isaac Harby, a teacher and journalist. The society disbanded in 1833, but many of its members rejoined the synagogue after the arrival of Rabbi Gustav Poznanski, who approved radical alterations in the service.
1835 - Birthday of Henrietta Howland Robinson Green (d. 1916), better known as Hetty Green, at New Bedford, MA. Reported to have been the richest woman in America, she inherited a large fortune from her father and invested it so shrewdly that she was considered the greatest woman financier in the world. She was an able financier who man­aged her own wealth, which was estimated to have been in excess of $185 million in today's money. At one point in time, Hetty Green held the mortgages on 60 churches.
http://www.brfwitness.org/Bread/witchws.htm
http://www.scripophily.net/wesshorrrsto.html
1852 - Union Institute was chartered by the Methodists in Randolph County, NC. Renamed Trinity College in 1859, the campus moved to Durham in 1892. Tobacco magnate James B. Duke endowed the school with $40 million in 1924, upon which its name was changed to Duke University.
1861 - Confederate President Jefferson Davis names Judah Benjamin the Secretary of War. A Sephardic Jew from South Carolina, Judah Benjamin was an exception to the rule in the Protestant South. As a young man, he moved to New Orleans and lived in a largely Jewish community. He married the daughter of a wealthy Catholic couple, but the marriage was distant--Natalie Benjamin moved to Paris soon after the birth of their daughter and the couple spent little of their fifty-plus-year marriage together. Benjamin practiced law and bought a sugar plantation near New Orleans. He became a representative in the Louisiana state legislature in 1842, and he was elected to the U.S. Senate in 1852. While there, he became a close friend of Jefferson Davis, who was then a Mississippi senator. Benjamin resigned during the secession crisis of 1860 and 1861, even before Louisiana officially left the Union. Davis selected Benjamin as the Confederacy's first attorney general, and he quickly became the president's most trusted advisor. After the Battle of First Bull Run, Secretary of War Leroy Walker resigned amid criticism that the Confederate army did not pursue the defeated Yankees. Davis appointed Benjamin to the position. Although Benjamin had no military experience, his appointment allowed Davis to dominate Confederate military affairs. Placing his trusted friend in the position of secretary of war ensured that Davis would not be challenged on important military decisions. Benjamin efficiently managed the day-to-day work of the war department, but he began to quarrel with some of the top generals who resented taking orders from a non-military bureaucrat. Benjamin also drew unfair criticism because of his religion--many openly questioned his loyalty because of his Jewish faith. When Roanoke Island fell to the Yankees in March 1862, criticism of Benjamin peaked. Many censured him for not sending men and supplies to the island's garrison. Furthermore, the war was going badly for the Confederates in the West. Davis recognized that the storm of complaints was crippling Benjamin's ability to perform his duty, so he appointed Benjamin secretary of state when Robert M. T. Hunter resigned that position. As the outlook for the Confederacy grew bleaker in 1863 and 1864, Benjamin floated the idea that the South could obtain foreign recognition only by promising emancipation. This radical concept fell on deaf ears until the last weeks of the war. When the Confederacy finally collapsed, Benjamin fled with the rest of the Confederate government to Danville, Virginia. When President Lincoln was assassinated, it was discovered that Benjamin had ties to the Surratt family, which was implicated in the conspiracy. Fearing capture and prosecution, Benjamin fled the country. He settled in England and practiced law there, often visiting his wife and daughter in Paris. During the rest of his life, Benjamin rarely spoke of his service to the Confederacy. He died in Paris in 1884.
1865 - Shaw University was founded, the oldest black university in the South.
http://www.shawuniversity.edu/profile.htm
1871 - The cigar lighter was patented by M.F. Gale of New York City.
1877 - Thomas Edison announced his invention of the phonograph, Menlo Park, NJ.
1889 - The National league replied to the Players League manifesto. Claiming that the League saved baseball in 1876 and that under the reserve rules, players' salaries have "more than trebled," the NL denounced the Brotherhood movement as "the efforts of certain overpaid players to again control [baseball] for their own aggrandizement... to its ultimate dishonor and disintegration."
1902 - Phoebe Jane Fairgrave Omlie's (d. 1975) birthday in Des Moines. She was an aviator who used an inheritance at age 17 to buy her own plane and then sold stunt flying to a movie studio to justify the expense. Her mother supported her endeavors. Her diminutive size handicapped her. She and her husband did barn-storming, which included walking on wings and other death-defying acts that were the mainstays of early aviation exhibitions. She was the first woman to get a federal pilot's license. With Amelia Earhart, she painted markers on roofs throughout the country that guided pilots to the nearest airport (long before radar and plane-to-ground radios). Omlie headed and coordinated a project to train 5,000 airport ground personnel. She also opened a school for the training of women instructors after the Civilian Pilot Training schools fired all women instructors. http://www.anb.org/articles/20/20-00742.html
1902 - Baseball's Philadelphia Athletics and Phillies form pro football teams, joining the Pittsburgh Stars in the first attempt at a National Football League. Coincidentally, it was Philadelphia that was the NFL's first headquarters as it was the home city of its first commissioner, Bert Bell.
1902 – In the first night football game, the Philadelphia Athletics beat Kanaweola AC, Elmira, NY, 39-0.
1904 – Saxophonist Coleman Hawkins' (d. 1969) birthday at St. Joseph, MO. While Hawkins is strongly associated with the swing and big band era, he had a role in the development of bebop in the 1940s. Miles Davis once said: "When I heard Hawk, I learned to play ballads." http://www.redhotjazz.com/hawkins.html
1905 – Albert Einstein's paper, "Does the Inertia of a Body Depend Upon Its Energy Content?" is published in the journal "Annalen der Physik." This paper reveals the relationship between energy and mass. This leads to the formula E = mc².
1905 - Frederick Charles (Freddie) Lindstrom (d. 1981), Baseball Hall of Fame third baseman and outfielder born at Chi­cago, IL. Lindstrom played for the New York Giants in the 1920s and 1930s. In the 1924 World Series, a ground ball hit a pebble and bounced over his head, allowing the run that gave the championship to the Washington Sen­ators. Inducted into the Hall of Fame in 1976.
1908 - Birthday of Paul Rapier Richards (d. 1986), baseball player, manager and executive, at Waxahachie, TX. Richards was a catcher with marginal ability, but an innovative man­ager and executive. He invented the oversized catcher's mitt to handle knuckleball pitchers and the "Iron Mike" pitching machine.
1912 – Actress and dancer Eleanor Powell (d. 1982) was born in Springfield, MA. A star of the 1930s and 40s, she appeared in several movies with the leading men of that era.
1916 – Chicago Bears Hall of Fame QB Sid Luckman (d. 1998) was born in Brooklyn. During his 12 seasons with the Bears, he led them to four NFL championships. Luckman was the first modern T-formation QB and is considered the greatest long range passer of his time, one that was dominated by run-first offenses. He was named the NFL's MVP in 1943. Following his retirement from playing, Luckman continued his association with football by tutoring college coaches, focusing on the passing aspect of the game. Luckman was inducted into the Pro Football Hall of Fame in 1965.
1920 – Birthday of Stan 'The Man' (Stanley Frank) Musial (d. 2013) at Donora, PA. Baseball Hall of Famer. St. Louis Cardinals outfielder, first baseman [World Series: 1942, 1943, 1944, 1946/all-star: 1943, 1944, 1946-1963/Baseball Writers' Award: 1946, 1948]. Musial topped .300 mark 18 times, won seven N.L. batting titles with his famed corkscrew stance and ringing line drives; 3-time MVP played in 24 All-Star games; nicknamed 'The Man' by Dodger fans for the havoc he wrought at Ebbets Field. He was one of the more beloved ball players of his era and even more so in retirement.
1922 – Rebecca L. Felton, of Georgia, was sworn in as the first female U.S. Senator
1925 - Birthday of guitarist Sal Salvador (d. 1999) at Monson, MA.
1925 - Red Grange plays his final University of Illinois game, and then signs with Chicago Bears of the NFL.
1933 – The first U.S. Ambassador to U.S.S.R., W.C. Bullitt, begins service.
1934 - The New York Yankees paid the San Francisco Seals $25,000 and four players for Joe DiMaggio. Despite DiMaggio's 61-game hitting streak in 1933 and his .341 batting average in 1934, the Yankees kept him with the Seals for 1935 to recover from a knee injury that would plague him throughout his career in New York. He hit .398.
1934 - Cole Porter's "Anything Goes" opened at the Alvin Theatre in New York City. The show ran for 420 performances.
1935 – Pan Am's China Clipper is the first commercial crossing of the Pacific Ocean by plane.
1937 – "That Girl!" Marlo Thomas was born Margaret Julia Thomas in Detroit. She is the daughter of the late comedian/actor/producer Danny Thomas.
1940 - Birthday of piano player Dr. John (Malcom John Rebennack), New Orleans, LA. (also known as "The Night Tripper.")
http://www.jazzvalley.com/musician/dr.john
http://www.frankspicks.com/reviews/doc.htm
1942 - The Alcan Highway, also known as the Trans-Alaskan Highway, opens.
(lower half of: http://memory.loc.gov/ammem/today/nov21.html )
1942 – The debut of Tweety Bird, as Tweety Pie, in "A Tale of Two Kitties."
1944 - *MINICK, JOHN W., Medal of Honor.
Rank and organization: Staff Sergeant, U.S. Army, Company I, 121st Infantry, 8th Infantry Division. Place and date: Near Hurtgen, Germany, 21 November 1944. Entered service at: Carlisle, Pa. Birth: Wall, Pa. Citation: He displayed conspicuous gallantry and intrepidity at the risk of his own life, above and beyond the call of duty, in action involving actual conflict with the enemy on 21 November 1944, near Hurtgen, Germany. S/Sgt. Minick's battalion was halted in its advance by extensive minefields, exposing troops to heavy concentrations of enemy artillery and mortar fire. Further delay in the advance would result in numerous casualties and a movement through the minefield was essential. Voluntarily, S/Sgt. Minick led 4 men through hazardous barbed wire and debris, finally making his way through the minefield for a distance of 300 yards. When an enemy machinegun opened fire, he signaled his men to take covered positions, edged his way alone toward the flank of the weapon and opened fire, killing 2 members of the gun crew and capturing 3 others. Moving forward again, he encountered and engaged single-handedly an entire company killing 20 Germans and capturing 20, and enabling his platoon to capture the remainder of the hostile group. Again moving ahead and spearheading his battalion's advance, he again encountered machinegun fire. Crawling forward toward the weapon, he reached a point from which he knocked the weapon out of action. Still another minefield had to be crossed. Undeterred, S/Sgt. Minick advanced forward alone through constant enemy fire and while thus moving, detonated a mine and was instantly killed.
1944 - Top Hits
"The Trolley Song" - Judy Garland
"I'll Walk Alone" - Dinah Shore
"Together" - Helen Forrest & Dick Haymes
"Smoke on the Water" - Red Foley
1945 – Actress Goldie Hawn was born in Washington, DC.
1945 – United Auto Workers at General Motors strike 92 plants in 50 cities to back up worker demands for a 30-percent raise.
1948 - The Sunday morning religious program "Lamp Unto My Feet" first aired over CBS television. It became one of TV's longest running network shows and aired through January 1979.
1948 - Birthday of drummer Alphonse Mouzon, Charleston, SC
http://www.tenaciousrecords.com/bio.html
http://www.drummerworld.com/drummers2/Alphonse_Mouzon.html
http://www.amazon.com/exec/obidos/ASIN/B000003P0Q/inktomi-musicasin-20/
104-6368463-9838304
http://www.angelfire.com/mac/keepitlive/drummers/Mouzen/mouzen.htm
1952 - Top Hits
"You Belong to Me" - Jo Stafford
"Glow Worm" - The Mills Brothers
"Because You're Mine" - Mario Lanza
"Jambalaya (On the Bayou)" - Hank Williams
1953 - "Rags to Riches" by Tony Bennett topped the charts and stayed there for 8 weeks.
1955 - The first lady of the American stage, Helen Hayes, was honored for her many remarkable years in show business, and the Fulton Theatre in New York City was renamed the Helen Hayes Theatre.
1956 - Don Newcombe of the Brook­lyn Dodgers won the first Cy Young Award, given to the most outstanding pitcher in the Major Leagues. He added the National League Most Valuable Player Award to his trophy case as well, one of the very few pitchers to win both awards in the same year. In 1967, it was decided to name a Cy Young Award winner for each league.
1959 – DJ Alan Freed, who had popularized the term "rock and roll" and that music, is fired from WABC in New York for refusing to deny allegations that he had participated in the payola scandal. Following his firing, Freed refused "on principle" to sign a statement that he never received money or gifts (payola) for plugging records, a common practice of that era. Incidentally, few may remember, but Freed left WABC while he was on the air. He was replaced in mid-record by Fred Robbins, who later became a nationally-known entertainment reporter for Mutual Radio. Freed's career plummeted thereafter, and he worked at a succession of small market radio stations. In 1960, payola was made illegal. In 1962, Freed pleaded guilty to two charges of commercial bribery, for which he received a fine and a suspended sentence. He died from the effects of alcoholism in 1965.
1960 - "Stay" by Maurice Williams & the Zodiacs topped the charts and stayed there for a week.
1960 - Top Hits
Stay - Maurice Williams & The Zodiacs
Are You Lonesome To-night? - Elvis Presley
Last Date - Floyd Cramer
Wings of a Dove - Ferlin Husky
1963 – President John F. Kennedy flew to Dallas to ameliorate the warring factions of his party in the Lone Star State.
1964 - The Verrazano Narrows Bridge opened. Actually, the upper deck was opened to traffic on this day. The bridge, linking Brooklyn and Staten Island, was the world's longest suspension bridge at 4,260 ft.
1966 - Birthday of Troy Kenneth Aikman at West Covina, CA. He spent his entire 12-year career as the QB of the Dallas Cowboys, winning three Super Bowls in five years in the early 1990s, after being selected #1 overall in the 1989 NFL draft. In retirement, Aikman is one of Fox's lead NFL announcers. Aikman was elected to the Pro Football Hall of Fame in 2006 and to the College Football Hall of Fame in 2008.
1967 - Gen. William Westmoreland, commander of U.S. Military Assistance Command Vietnam, tells U.S. news reporters: "I am absolutely certain that whereas in 1965 the enemy was winning, today he is certainly losing." Having been reassured by the general, most Americans were stunned when the communists launched a massive offensive during the Vietnamese Tet New Year holiday on January 30, 1968. During this offensive, communist forces struck 36 of 44 provincial capitals, 5 of 6 autonomous cities, 64 of 242 district capitals and about 50 hamlets. At one point during the initial attack on Saigon, communist's troops actually penetrated the ground floor of the U.S. Embassy.
1968 - A portrait of Frederick Douglass appears on the cover of Life magazine. The cover story, "Search for a Black Past," is the first in a four-part series of stories in which the magazine examines African-Americans, a review of 50 years of struggle, with interviews of Jesse Jackson, Julian Bond, Eldridge Cleaver, Dick Gregory, & others.
http://www.life.com/Life/covers/1968/cv112268.html
1968 - Top Hits
"Hey Jude" - The Beatles
"Those Were the Days" - Mary Hopkin
"Love Child" - Diana Ross & The Supremes
"I Walk Alone" - Marty Robbins
1969 - The "internet" began when the first computer network was ARPANET, a data communications net­work developed by J.C.R. Lieklider, Robert Taylor, and other researchers for the Depart­ment of Defense's Advanced Research Projects Agency…not Al Gore! The first ARPANET link was put into service on November 21, 1969. It connected a computer in the computer science department at the University of California at Los Angeles with a laboratory computer at the Stanford Re­search Institute, Stanford, CA. Over the next decade, ARPANET grew to include many gov­ernment and university computers. In 1973, Dr. Vinton Cerf and Robert E. Kahn were commis­sioned by the federal government to create a national computer network for military, govern­mental, and institutional use. The network was based on ARPANET sites and employed pack­et-switching, flow-control, and fault-tolerance techniques developed by ARPANET. Historians consider this world wide network the origin of the Internet.
1969 – President Richard Nixon and Japanese Premier Sato agree on the return of Okinawa to Japanese control in 1972. Under the terms of the agreement, the U.S. is to retain its rights to bases on the island, but these are to be nuclear-free. Okinawa was strategically very important to the US during World War II in that it gave us a base close to Japan from which to stage military operations.
1969 – Ken Griffey, Jr. was born in Donora, PA. In 1990 and 1991, Griffey and his father became the first son and father to play on the same team at the same time. In his father's first game as a Mariner, on August 31, 1990, the pair hit back-to-back singles in the first inning and both scored. On September 14, the pair hit back-to-back home runs, becoming the first father-son duo to hit back-to-back home runs. The duo played a total of 51 games together before Griffey, Sr., retired in June 1991. Griffey, Jr hit 630 HRs in his 22-year Major League career and was a 13-time All-Star. In 2016, Griffey was elected to the Baseball Hall of Fame, receiving a record 99.32 percent of the vote, breaking pitcher Tom Seaver's record of 98.84 percent.
1970 - Two months after launching their TV series, "The Partridge Family" reaches the top spot on the Billboard Hot 100 with "I Think I Love You." The only members of the cast who actually sang on the record were David Cassidy and his real-life step mother, Shirley Jones.
1970 - A special task force of Green Berets raided Son Tay prison located in the province near Hanoi in an attempt to free American POWs thought to be held there. The raid failed when it was discovered there were no prisoners there, but managed to depart with minimal loss in equipment and no loss of life for the raiding force.
1971 – NFL Hall of Famer and current TV host Michael Strahan was born in Houston.
1972 – Boston Red Sox catcher Carlton Fisk became the first-ever unanimous choice for AL Rookie of the Year. Fisk hit 22 home runs and led the AL East Division with a .293 batting average.
1973 – In testimony before Congress in the investigation of the Watergate burglary, President Nixon's attorney, J Fred Buzhardt, revealed the presence of an 18-minute gap in a White House tape recording. Up to that point, White House tape recordings were not widely known.
1976 - Top Hits
"Tonight's the Night (Gonna Be Alright)" - Rod Stewart
"The Wreck of the Edmond Fitzgerald" - Gordon Lightfoot
"Love So Right" - Bee Gees
"Somebody Somewhere (Don't Know What He's Missin' Tonight)" - Loretta Lynn
1979 – The US Embassy in Islamabad, Pakistan is attacked by a mob and set afire, killing four.
1980 - The largest TV audience ever, an estimated 82 million people, watched as Sue Ellen's sister, Kristin Shepard, shot J.R. Ewing on "Dallas." The jilted mistress was seen holding the smoking gun after a summer of viewers asking that haunting question, "Who Shot J.R.?" Eighty percent of all viewers watched the show.
1980 – In a fire at the MGM Grand Hotel in Las Vegas, 84 people lost their lives.
1980 – Yankees manager Dick Howser, tired of interference from owner George Steinbrenner, resigned after winning 103 games.
1981 - Olivia Newton-John started the first of 10 weeks at the top of the pop music charts when "Physical" became the music world's top tune.
1982 - After a strike that commenced on September 23, the NFL resumed play with the seven intervening weeks of the season having been canceled.
1984 - Top Hits
"Wake Me Up Before You Go-Go" - Wham!
"Purple Rain" - Prince & The Revolution
"I Feel for You" - Chaka Khan
"Give Me One More Chance" – Exile
1985 –U.S. Navy intelligence analyst Jonathan Pollard is arrested for spying after being caught giving Israel classified information on Arab nations. He is subsequently sentenced to life in prison.
1986 - National Security Council member Oliver North and his secretary, Fawn Hall, begin shredding documents that would have exposed their participation in a range of illegal activities regarding the sale of arms to Iran and the diversion of the proceeds to a rebel Nicaraguan group. On November 25, North was fired but Hall continued to sneak documents to him by stuffing them in her skirt and boots. The Iran-Contra scandal, as it came to be known, became an embarrassment and a sticky legal problem for the Reagan administration. Only six years earlier, Iran had become an enemy of the United States after taking hostages at the U.S. embassy in Tehran. At the time, President Reagan had repeatedly insisted that the United States would never deal with terrorists. When the revelation surfaced that his top officials at the National Security Council had begun selling arms to Iran, it was a public relations disaster.
During the televised Iran-Contra hearings, the public learned that the money received for the arms was sent to support the Contras in Nicaragua, despite Congress' Boland Amendment, which expressly prohibited U.S. assistance to the Contras. Though the communist Sandinistas had been legitimately elected in Nicaragua, the Reagan administration sought to oust them by supporting the Contras, an anti-Communist group. During the Iran-Contra hearings, North claimed that the entire Reagan administration had known about the illegal plan. After admitting that he had lied to Congress, he was convicted of shredding documents, obstruction of justice, and illegally receiving a security fence for his own residence. He received a light sentence of a fine and probation. A year later in July 1990, an appellate court voted 2-1 to overturn his conviction based on the possibility that some of the evidence may have come from testimony that Congress had immunized in their own hearings on the matter. President Reagan and Vice President George Bush maintained that they had no knowledge of the scheme. In fact, when Reagan was deposed, he claimed to have little memory of anything that happened in the White House in the mid-1980s. See 1801 above for an early episode of "Destruction of Incriminating Government Documents So We Don't Get Caught", coming to a theater near you!
1987 - Cuban prisoners at a detention center in Oakdale, Louisiana riot and take control when the US announces reactivation of a 1984 agreement allowing Cuba to take back 2,000 "undesirables" in the U.S. A federal prison in Atlanta was commandeered two days later. The Oakdale standoff ended 29 November with release of hostages; the Atlanta crisis was resolved 4 December after the government agreed to grant a fair review of each Cuban's case.
http://dwardmac.pitzer.edu/Anarchist_Archives/
bright/dolgoff/cubanrevolution/toc.html
1987 - "Mony Mony" by Billy Idol topped the charts and stayed there for a week.
1989 - President George H.W. Bush signed a law banning smoking on most domestic flights.
1990 – Trader Michael Milken is sentenced to 10 years for security law violations
1992 - "I Will Always Love You" by Whitney Houston topped the charts and stayed there for 14 weeks.
1995 - The Beatles' "Anthology I" sold 450,000 copies in its first day of release. According to Capitol Records, it was the most single-day sales ever for an album. Yeah, yeah, yeah...
1995 - The first entirely computer-animated movie "Toy Story",81 minutes long, was re­leased Walt Disney Pictures, Burbank, CA. It was produced at Pixar Corporation and directed by former Dis­ney animator John Lasseter. The plot involves the adventures of two dolls, a cowboy and a space hero, who are rivals for the attention of a young boy. "Toy Story" was one of the year's top-grossing films, earning close to $300 mil­lion worldwide in its first 12 months of release.
1995 - The Dow-Jones Index of 30 major industrial stocks topped the 5,000 mark for the first time.
1995 - The Dayton Peace Agreement is initialed at the Wright Patterson AFB in Dayton, OH, ending three and a half years of war in Bosnia and Herzegovina. The agreement is formally ratified in Paris in December.
1996 - CompuServe announced it would shut down its family-oriented service, WOW! just eight months after it was launched. The company had tried to enter the family market and enhance its computer presence earlier in the year, but it backed off after investing some $70 million in the high-profile launch. The service attracted only about 100,000 subscribers during its short life.
2002 - In an effort to appeal more to women and families, Major League Baseball announces a partnership with 5-year-old Women's Pro Softball League recently renamed National Pro Fastpitch. MLB will provide sponsorship support along with giving the softball players a presence at big league events.
2011 - More sanctions are imposed against Iran's nuclear program by the U.S., Canada, and the United Kingdom.
2014 - Snow storms ended in the Buffalo, New York region, leaving behind up to 7 feet of snow and placing the region at risk for floods as temperatures rise over the next few days; the storms resulted in 13 deaths and hundreds of stranded motorists.
2014 - To mark the 75th anniversary of Jackie Robinson's enrollment at the university, UCLA announced it will retire the number 42 in his honor across all sports in which varsity teams compete and renames its athletic facilities the "Jackie Robinson Athletics and Recreation Complex."
-------------------------------------------------------------

SuDoku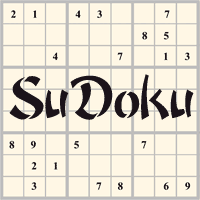 The object is to insert the numbers in the boxes to satisfy only one condition: each row, column and 3x3 box must contain the digits 1 through 9 exactly once. What could be simpler?
http://leasingnews.org/Soduku/soduko-main.htm
--------------------------------------------------------------

Daily Puzzle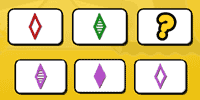 How to play:
http://www.setgame.com/set/puzzle_frame.htm
Refresh for current date:
http://www.setgame.com/set/puzzle_frame.htm
--------------------------------------------------------------


http://www.gasbuddy.com/
http://www.gasbuddy.com/GB_Map_Gas_Prices.aspx
http://www.gasbuddy.com/GB_Mobile_Instructions.aspx
--------------------------------------------------------------

Weather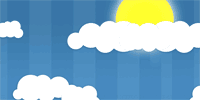 See USA map, click to specific area, no commercials
--------------------------------------------------------------

Traffic Live---
Real Time Traffic Information
You can save up to 20 different routes and check them out with one click,
or type in a new route to learn the traffic live
--------------------------------