Friday, November 1, 2019


Today's Leasing News Headlines
North Mill Equip. Finance Webinar Today at 2:00 pm EST
Also Monday, November 4, 2:00pm EST
New Hires/Promotions in the Leasing Business
and Related Industries
Leasing Industry Ads---Help Wanted
Sales Positions Available
Federal Reserve Chairman Jerome Powell
Key Comments on Cutting Interest Rates
Money Anxiety Index Goes Against Recession Warnings
Increase 2.9% Annualized Real Personal Consumption
September, 2019 - The List
"The Good, the Bad and the Ugly"
ELFA Elects New Board of Directors
Including Two Females as Chair and Chair-Elect
ELFA Inducts Paul S. Gass and Frederick E. Wolfert
Into Equipment Finance Hall of Fame
ELFA Inaugural Winner of Advocacy Champions Award
Business Council Steering Committee
Terminator: Dark Fate/Parasite
Luce/Crawl/Hasan
Film/Digital Reviews by Leasing News' Fernando Croce
Saint Bernard Mix
Voorhees Township, NJ 08043
SFNet's Annual Convention
Still Time to Register: November 13 - 15, 2019 | NYC
News Briefs---
Tim Cook's handling of trade war
has helped boost Apple shares: investors
Molson Coors changes name, cutting up to 500 jobs
restructuring as young people eschew mass-produced beers
California fires: Goats help save
Ronald Reagan Presidential Library
Fiat Chrysler, Peugeot plan to merge
into world's fourth-largest car maker

Broker/Funder/Industry Lists | Features (wrilter's columns)
Top Ten Stories Chosen by Readers | Top Stories last six months
www.leasingcomplaints.com (Be Careful of Doing Business)
www.evergreenleasingnews.org
Leasing News Icon for Android Mobile Device

May Have Missed: How to Maximize Company Profit
by Using Third Party Collection Agencies
Poem
Sports Brief----
California Nuts Brief---
"Gimme that Wine"
This Day in History
SuDoku
Daily Puzzle
GasBuddy
Weather, USA or specific area
Traffic Live----
######## surrounding the article denotes it is a "press release," it was not written by Leasing News nor has the information been verified. The source noted. When an article is signed by the writer, it is considered a "byline." It reflects the opinion and research of the writer.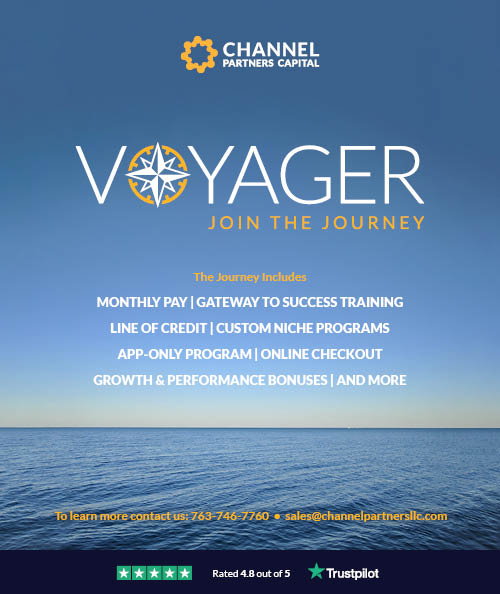 Please send a colleague and ask them to subscribe. We are free
Email kitmenkin@leasingnews.org and in subject line: subscribe

[headlines]
--------------------------------------------------------------
North Mill Equipment Finance Webinar Today at 2:00 pm EST
Also Monday, November 4, 2:00 pm EST

"I'm pleasantly surprised myself," said Don Cosenza, Chief Marketing Officer and scheduled speaker. "We have a total of 140 people. It's the same presentation on two different dates. There are 95 registered for todays and 45 for Monday."
The next series is scheduled after the first of the year, an effort to build up their broker marketplace "by explaining how we work, what we like, how you can close more business with us."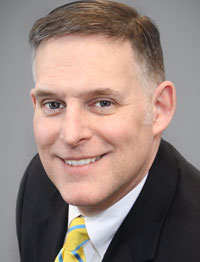 "In our first broadcast we'll review North Mill's expanded asset categories, technology upgrades and product developments, among other things," he said. "We'll discuss not only what's new, but how these changes may positively impact the daily operations of an active equipment finance brokerage.
Today's presentation is the first in what will become the company's ongoing webcast series intended to educate equipment finance brokers on company initiatives, industry topics, and business improvement practices.


[headlines]
--------------------------------------------------------------
New Hires/Promotions in the Leasing Business
and Related Industries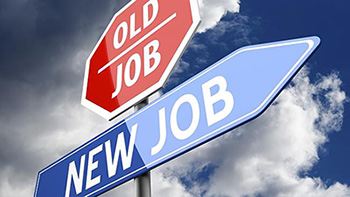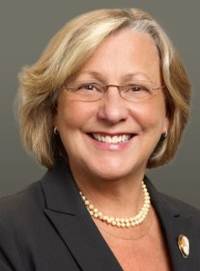 Carol Apicella was hired as Senior Vice President, Business Development Officer, Bibby Financial Services USA, Thousand Oaks, California. She is located in Bethesda, Maryland. Previously, she was Senior Vice President & Senior Business Development Officer, White Oak Business Capital (January, 2019 - September, 2019); Vice President, Triumph Business Capital (March, 2016 - December, 2018); Vice President, Sterling National Bank Government Contractor Finance (2012 - March, 2016); Vice President, Wells Fargo Capital Finance (2007 - 2012); Vice President, K Bank (2002 - 2007); Business Development Manager, Marketing Liaison, Reservoir Capital/Cambridge Capital (1998 - 2002): Vice President, GE Capital (1978 - 1992); Commercial Client Rep, ExxonMobil (1971 - 1976). Education: University of Maryland, Baltimore County. https://www.linkedin.com/in/carol-apicella-19487755/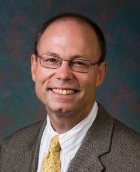 Jonathan Fales was promoted to Divisional President, VAR Technology, Dallas, Texas, a Division of LEAF Commercial Credit, a subsidy of People's United Bank. He joined the firm May, 2019, as Vice President, Business Development. Prior, he was Director, The Alta Group (June, 2016 - May, 2019); Vice President, Strategic Business, Key Equipment Finance (November, 2013 - March, 2016); Senior Managing Director, The Alta Group (January, 1999 - October, 2013); General Manager, Asia Pacific South, IBM Global Financing (1996 - 1998); Multiple Positions, IBM Global Financial (1991 - 1998). Education: Vanderbilt University, Bachelor of Arts, Mathematics. https://www.linkedin.com/in/jonathanfales/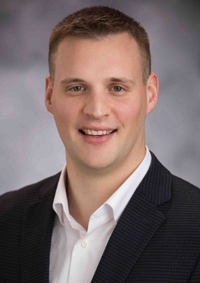 Jon Hawthorne was promoted to AVP, Equipment Finance, Union Equipment Finance, LLC., Lincoln, Nebraska. He joined the firm January, 2016, as Equipment Finance Officer. Prior he was at Union Bank & Trust, starting December, 2011, as Customer Service Representative; promoted October, 2013, Credit Analyst; promoted August, 2015, Credit Analyst II. Education: Nebraska Wesleyan University. Master of Science (M.S.), Finance, 3.9. (2008 - 2012). Bellevue University, Master of Science (M.S.), Finance, 3.9 (2012 - 2014). https://www.linkedin.com/in/jon-hawthorne-uef/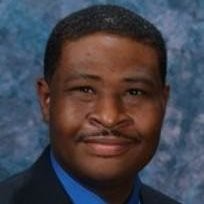 Columbus Johnson was hired as Senior Vice President, Asset Finance Originations, Pacific Western Bank. He is located in Greater Atlanta Area. Previously, he was Executive, Risk Management, GE Power (January, 2016 - April, 2019). He joined GE Capital July, 2007, as Product Line Leader, Fixed Rail; promoted September, 2012, Underwriting Risk Leader; promoted February, 2015, Credit Executive, Rail Services. Prior, he was Credit Risk Manager, GE Rail (June, 2005 - July, 2007); Vice President, Credit Manager, Royal Bank of Scotland (May, 2002 - June, 2002); Senior Credit Analyst, Heller Financial (May, 1998 - May, 2002); In-Charge Accountant, Price Warehouse (August, 1995 - May, 1998). Certification: Certified Public Accountant (CPA). State of Illinois. Education: Gies College of Business, University of Illinois, Urbana-Champaign. Bachelor's Degree, Accounting. Activities and Societies: Marching Bank. National Association of Black Accountants (NABA). https://www.linkedin.com/in/columbus-johnson/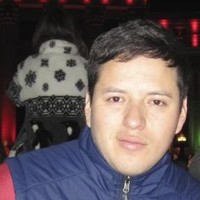 Gerardo Isais was promoted to Quality Assurance Specialist, OnDeck, New York City, New York. He is located at the Englewood, Colorado office. He joined the firm November, 2015, Financial Analyst; promoted April 2018, Senior Financial Analyst. Previously, he was Jr. Financial Analyst, Randstad (August, 2014 - October, 2015); Sergeant, United States Marine Corps (November, 2002 - October, 2011). Volunteer Experience: Assistant Tax Preparer, Internal Revenue Service (January, 2016). Education: Metropolitan State University of Denver. Bachelor's Degree, Accounting (2012 - 2015). Tidewater Community College. Associate's Degree, Liberal Arts and Sciences, General Studies and Humanities (2006 - 2009).
https://www.linkedin.com/in/gerardo-isais-744641109/


Stephen Kim was hired as Chief Financial Officer, Welfund, Santa Ana, California. He began his career at Finance One, Inc, November, 2000, Credit Associate/IT Associate; promoted January, 2007, Credit Manager/IT Manager; promoted January, 2011, Portfolio Manager/Credit Manager; promoted January, 2017, Portfolio Manager, Senior Vice President. Education: University of Hawai'i, Shidler College of Business, BBA, Management (1989 - 1993). Activities and Societies: Teaching Assistant in intro CS class. "As an undergraduate TA for ICS 101, I taught hundreds of students in using MS Office applications, general computer knowledge and networking over the course of 3 years. This experience enhanced my public speaking ability, and helped me to develop expert level skills in MS Excel." https://www.linkedin.com/in/stephen-kim-066a481b/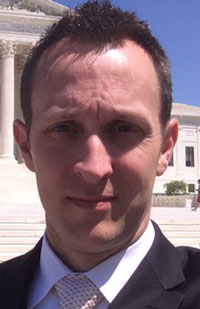 Chris Meeks was promoted to SVP, Capital Markets, OnPoint Capital, LLC., Alpharetta, Georgia. He joined the firm August, 2018 as Vice President; promoted SVP, Lessor Relations (October, 2018). He began his career at LeasePlan, USA, October, 2001, Operations Analyst; promoted January, 2002, Sales Coordinator; promoted January, 2004, Sales Associate; promoted, Account Manager, January, 2011; promoted Director, Remarketing Sales, March, 2012. Volunteer Experience: Lighting Director, Stonecreek Church (May, 2006 - Present). Education: University of West Georgia, Business Management (1997 - 2001). Activities and Societies: Pi Kappa Phi Fraternity. https://www.linkedin.com/in/chris-meeks-4739ba25/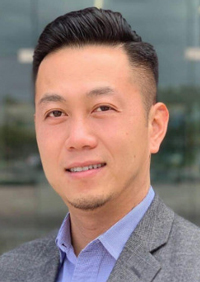 Vu Nguyen was promoted to Orange County Officer Manager, Taycor Financial, El Segundo, California. "This new location doubles the office space and supports the company's growth strategy. With expansion into Orange County comes increased capacity to keep service levels high for Taycor's ever expanding client base and partners. He will report to Michael Hong, Chief Executive Officer of Taycor, and will be part of Taycor's executive leadership team." Mr. Nguyen will remain as Vice President of Business Development, hired December, 2018. Previously, he was Sales Manager, Currency (January, 2018 - November, 2018); Executive Director of sales, Strada Capital Corporation (April, 2010 -January, 2018); Area Manager, Countrywide Home Loans (February, 2005 - September, 2007). Education: Loma Linda University. Health Services/Allied Health/Health Sciences, General. Saddleback College. Health/Health Care Administration/Management (2010 - 2012). https://www.linkedin.com/in/vu-nguyen-b4917321/


Kevin OHare was hired as President, Pinnacle Capital Finance, a division of Pinnacle Bank, Gilroy, California. Previously, he was CEO Greystone Capital (sold to Scott Valley Bank) (2005 - October, 2018 also as Division President, Scott Valley Bank); SVP and Manager commercial Banking, Mechanics Bank (June, 2018 - October, 2019); Director of Technology Finance (BFI Business Finance (PacWest Bancorp) (2003 - 2005); Greater Bay Bancorp (Wells Fargo Bank) CFO & Founder (1994 - November, 2003); EVP & Manager (September, 1998 - November, 2003); VP, Silicon Valley Bank (March, 1991 - August, 1994); Imperial Bank (Comerica Bank) January, 1989 - February, 1991); Adjunct Professor, Golden Gate University (1989 - 1991); Arbitrator, Better Business Bureau (1985 - 1989); Sales and Marketing Director, Riviera Finance (1980 - 1989); Mortgage Lender, Golden Gate Mortgage Company (1979 - 1980). Volunteer: Board Member, Seismic Warning Systems, Inc. (February, 2001 - 2011); Founding Member, Almaden Youth Association (January, 1992); Board member and Manager, Almaden Little League (January, 1990); Soccer Coach, Leland High School (January, 2000): Board member, Almaden Community Association (January, 1990). Licenses: California Real Estate License, California Bureau of Real Estate. Issue: October, 1978. Expired October, 1982). Education: San Jose State University. MBA & BS, Business. Marketing (1978 - 1986). Leland High School (1970 - 1974).
https://www.linkedin.com/in/kevin-ohare-73b7591/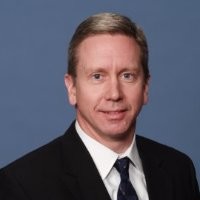 Dan Sullivan was hired as Vice President, Credit and Operations, Commercial Industry Finance, CI Finance, Chesterfield, Missouri. Previously, he was Director, Credit and Collections, Trans Advantage (commercial lender) (October, 2012 - October, 2019); Director of Corporate Development, King Commercial Finance (November, 2010 - August, 2011); Business Development Officer, Wells Fargo Business Credit (November, 2007 - September, 2010); Business Development Officer, Textron Financial Corp. (April,2006 - November, 2007); Account Executive, American Express Business Finance (February 2000 - February, 2002); Sr. VP, General Manager, GreenTree Financial/Conseco (November, 1995 - October, 2000); Regional Operations Manager, Area/Division Operations Manager, Internal Auditor, Financial Analyst, ITT Commercial Finance (January, 1984 - November, 1995). Education: Baylor University, Hankamer School of Business, MBA, Business Administration and Management, General (1982 - 1983). Drury University. Business Administration and Economics, Minor in Accounting. (1978 - 1982). Activities and Societies: Swim Team (co-captain), NAIA National Champion. https://www.linkedin.com/in/dan-sullivan-8106842/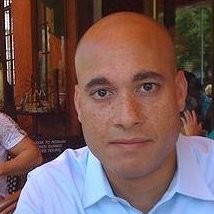 Phillip W. "Phil" Thompson was hired as Vice President of Business Development, MUL Railcars, Portland, Oregon. Previously, he was at Trinity Industries, Inc., joining the firm August, 2011, as Sr. Financial Analyst, Corporate Development/M&A; promoted February, 2013, Director, General Manager, Rail Pipeline Group, LLC; promoted March, 2017, Director, Capital Markets. Vice President, Finance, Cox Buyside Club, SMU Cox School of Business (March, 2010 - March, 2011); Summer Associate, Satori Capital (May, 2010 - August, 2010). He joined CIT Group September, 2004, Vice President, Strategy; promoted same year to Vice President/Product Manager); Business Analyst, Prudential Financial (May, 2002 - September, 2004). Education: Southern Methodist University, Cox School of Business. Master of Business Administration (MBA), Finance and Accounting (2009 -2011); Rensselaer Polytechnic Institute. Graduate Certificate, Quality Management (2003); Trinity College, Hartford, Bachelor of Science, Biology (1997 - 2002). https://www.linkedin.com/in/phillipwthompson/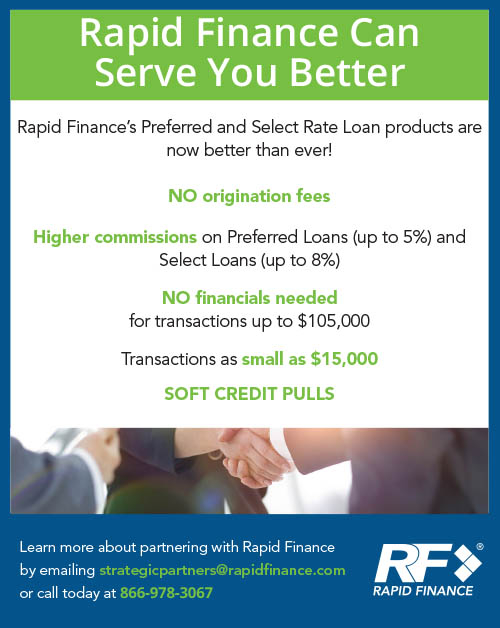 [headlines]
--------------------------------------------------------------
Help Wanted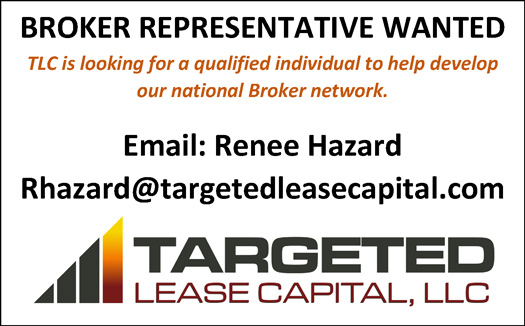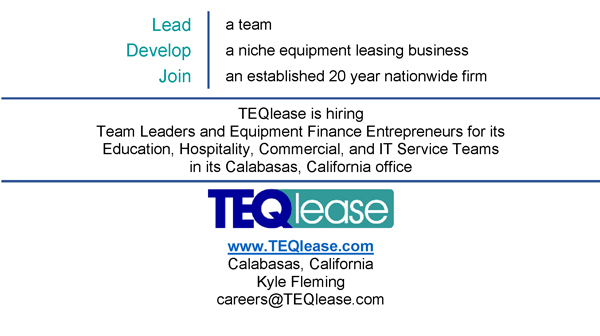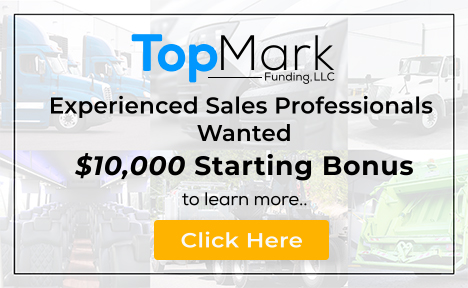 [headlines]
--------------------------------------------------------------
Federal Reserve Chairman Jerome Powell
Key Comments on Cutting Interest Rates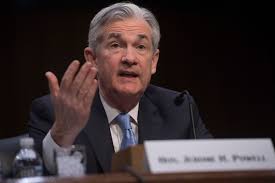 By a 7-2 margin, the Federal Open Market Committee (FOMC) decided to lower the target range for the federal funds rate to 1.50% to 1.75%. The two committee members who did not vote in favor of the action supported the strategy of leaving the rate unchanged.
"The U.S. economy is in its 11th year of expansion, and the baseline outlook remains favorable. The overall economy is growing at a moderate rate. Household spending continues to be strong — supported by a healthy job market, rising incomes and solid consumer confidence," Powell said.
"In contrast, business investment and exports remain weak, and manufacturing output has declined over the past year. Sluggish growth abroad and trade developments have been weighing on those sectors," he continued.
"Looking ahead, we continue to expect the economy to expand at a moderate rate, reflecting solid household spending and supportive financial conditions," Powell went on to say. "The job market remains strong. The unemployment rate has been near half-century lows for a year and a half. The pace of job gains has eased this year, but has remained solid. We had expected some slowing after last year's strong pace. Participation in the labor force by people in their prime working years has been increasing. And wages have been rising, particularly for lower-paying jobs.
"People who live and work in low- and middle-income communities tell us that many who have struggled to find work are now getting opportunities to add new and better chapters to their lives. This underscores for us the importance of sustaining the expansion so that the strong job market reaches more of those left behind," he added.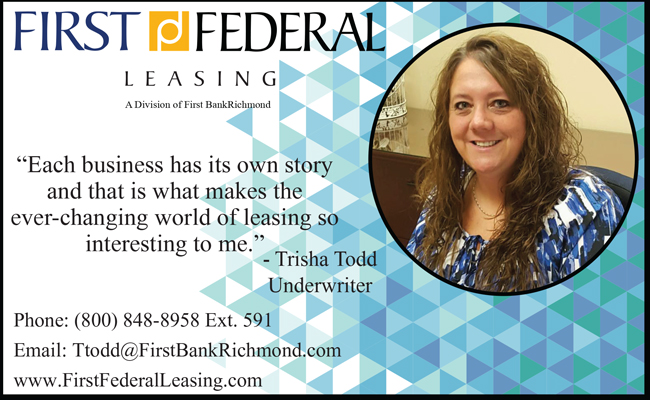 [headlines]
--------------------------------------------------------------
Money Anxiety Index Goes Against Recession Warnings
Increase 2.9% Annualized Real Personal Consumption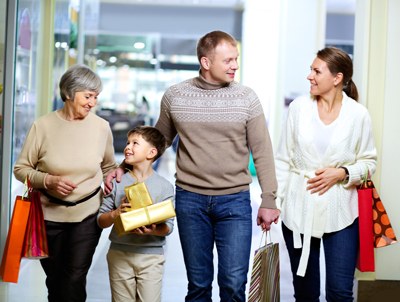 The Money Anxiety Index, which declined 2.6 points from 43.6 to 41.0 in Q3, reflects high financial confidence and enabled consumers to increase their Q3 spending by 2.9% annualized rate. A declining Money Anxiety Index means higher financial confidence.
On the other hand, the University of Michigan Consumer Sentiment survey, which is based on what people say in response to a questionnaire, shows a decline in consumer confidence during Q3. The Michigan survey shows a decline of 5.2 points, from 98.4 to 93.2 in Q3. The readings of the Michigan survey are in contradiction to the Q3 increase of 2.9% in consumer consumption.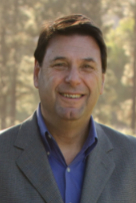 Dr. Dan Geller, behavioral economist and the creator of the Money Anxiety Index, observed, "It is an economic impossibility that consumers with lower financial confidence will increase their spending.
"For the sake of accuracy, it's time that the business community and the media start referring to hard-data indices, such as the Money Anxiety Index, for financial confidence."
The Money Anxiety Index reflects the real level of financial confidence because it measures actual financial behavior, such as consumer savings and spending. In contrast, survey-based indices, such as the University of Michigan Consumer Sentiment survey, are based on a questionnaire, and reflect peoples' response, which is sometimes different than their actual behavior.
The study on the Money Anxiety Index is published in the Journal of Applied Business and Economics, demonstrating how changes in the level of money anxiety cause consumers to modify their spending and savings habits. The Money Anxiety Index is based on hard data and is whereas the University of Michigan Consumer Sentiment survey, which is based on soft data and is subjective, because it relies on what people think about the economy.
Prior to the Great Recession, the Money Anxiety Index showed how peoples' money anxiety was trending upwards starting in October of 2006; nearly 14 months before the official start of the Great Recession in December of 2007. The index went as high as 100.4 in the aftermath of the Great Recession, and has declined gradually to 43.6 in August of this year. Historically, the Money Anxiety Index fluctuated from a high of 135.3 during the recession of the early 1980s, to a low of 38.7 in the mid-1960s.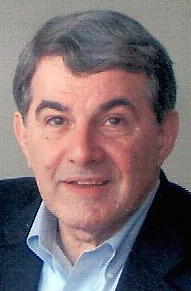 Assure the quality of your communication content…grammar, spelling, syntax, punctuation…hire an expert.
Whether website content, business or technical writings, take advantage of over forty years executive writing, proofreading and editing in the EFL industry…with the reader's time and comprehension in focus.

Ralph P. Mango
ralphmango@hotmail.com
Associate Editor Leasing News, responsible for proofreading and editing each news edition, as well as contributing content.


[headlines]
--------------------------------------------------------------
September, 2019 - The List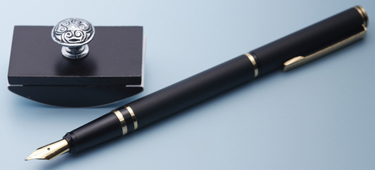 "The Good, the Bad and the Ugly"
Certified Lease and Finance Foundation, Northbrook, Illinois (09/19) Nine New CLFP's Bring Total to 791 Members
http://leasingnews.org/archives/Sep2019/09_25.htm#nine
Meridian Credit Union, Toronto, Canada (09/19) Appoints Hugh Swandel President for Meridian OneCap Credit Corporation http://leasingnews.org/archives/Sep2019/09_13.htm#meridian
Balboa Capital, Costa Mesa, California (09/19) Reports Continued Accelerated Growth, Adds 125 New Employees in First Half of 2019 http://leasingnews.org/archives/Sep2019/09_13.htm#balboa
Federal Deposit Insurance Corporation, Washington, DC (09/19) Report Net Income of $62.6 Billion in Second Quarter 2019 http://leasingnews.org/archives/Sep2019/09_09.htm#fdic
Scott A. Wheeler, CLFP, Fallston, Maryland (09/19) Compensation Survey Results/Originator's Incomes/Production/Full Report http://leasingnews.org/archives/Sep2019/09_05.htm#wheeler
NewLane Finance, Philadelphia, Pennsylvania (09/19) Joins Funder List A, Funders Looking for Broker Business/companies who notify lessee in advance of lease expiration http://leasingnews.org/archives/Sep2019/09_03.htm#newlane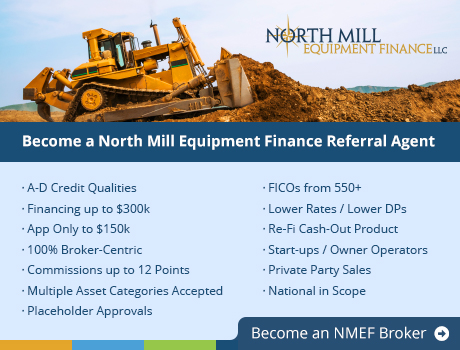 [headlines]
--------------------------------------------------------------
##### Press Release ############################
ELFA Elects New Board of Directors
Including Two Females as Chair and Chair-Elect
ELFA Board Chair
Martha Ahlers
President
United Leasing & Finance

ELFA Chair-Elect
Kris Snow
President
Cisco Systems Capital Corp.
(More than 1,300 leaders from the equipment finance industry converged in Washington, D.C., for the 58th ELFA Annual Convention. Attendees networked with colleagues, participated in a community service project, increased their knowledge at high-quality educational sessions, heard from expert keynote speakers, discovered business solutions in the first-rate exhibit hall and more.)
WASHINGTON, DC – During the 58th Annual Convention of the Equipment Leasing and Finance Association (ELFA), the association announced its new Board of Directors and Officers who will serve during the next 12 months. Martha Ahlers, President of United Leasing & Finance, is the new ELFA Board Chair and Kris Snow, President, Cisco Systems Capital Corporation, is now Chair-Elect. The Chair-Elect and new Board members were recommended by ELFA's Nominating Committee and approved by a vote of the general membership.
Ahlers has more than two decades of commercial leasing and finance experience. She joined United Leasing & Finance in 1996. In her current role as President, her areas of direct involvement include sales, risk management, marketing, credit, operations and human resources. Prior to her promotion to President, she served as Vice President & Chief Operating Officer.
An active participant in ELFA, Ahlers has served on the ELFA Board of Directors since 2014. In addition to her current position on the ELFA Board, Ahlers is a member of ELFA's Executive, Nominating and Personnel Committees. She previously served on the Fair Business Practices Committee. From 2015 to 2016, Ahlers was Chair of LeasePAC, ELFA's nonpartisan federal political action committee.
Ahlers also has been active with the Equipment Leasing & Finance Foundation. In 2018, she served as the ELFA Board Liaison to the Foundation. She has contributed to multiple Foundation studies, including "State of the Equipment Finance Industry" and "U.S. Equipment Finance Market Study." She also has participated in the Industry Future Council and supports the Foundation as a donor.
Outside of ELFA, Ahlers has been involved in numerous civic and community organizations, including the Ronald McDonald House Charities of the Ohio Valley Board of Directors, Evansville Executive Forum and the Tri-State MS Association Board of Directors. She holds a bachelor's degree in economics from the University of Illinois.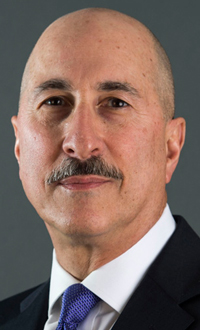 ELFA President and CEO Ralph Petta, said, "We are extremely fortunate to have Martha Ahlers as Chair of the Board of Directors for 2020, "Martha's proven leadership skills, industry knowledge and dedication to our association will have a positive impact on both the ELFA membership and the equipment finance industry at large in the coming year."
"I am honored to take on the role of ELFA Board Chair," said Ahlers. "The $1 trillion equipment finance industry plays a critical role in the U.S. economy. I look forward to working with the Board of Directors, the staff and all the members to advance our association's important work in support of our great industry and the people who drive it."
2020 ELFA Board of Directors
The newly elected members of the ELFA Board of Directors include:
Deb Baker, Head of Worldwide Leasing & Financing, HP, Inc.
Maureen Carr, Managing Director, Pacific Western Bank
Nate Gibbons, CLFP, COO, Innovation Finance USA LLC
Alan Mogol, Shareholder, Baker, Donelson, Bearman, Caldwell & Berkowitz PC
Tom Rutherford, President, Crestmark Equipment Finance
The following individuals were elected by the membership to serve as ELFA Vice Chairs: Mike DiCecco, President, Huntington Equipment Finance; and Bob Neagle, President, Merchant Finance, Ascentium Capital, LLC. Robert Boyer, CLFP, President, Merchant Finance, BB&T Commercial Equipment Capital Corp., will serve as Treasurer.
Paul Stilp, ELFA's Chief Financial and Operating Officer, will serve as Secretary and Ralph Petta, ELFA President and CEO, is an Ex-Officio Officer.
Jud Snyder, President of BMO Harris Equipment Finance Company, is Immediate Past Chair. Other members of the Board are:
Jennifer Coyle, Executive Director, Macquarie Corporate and Asset Finance
Brett D. Davis, President, CNH Industrial Capital LLC
Conrad J. Eimers, President, Vision Financial Group, Inc.
Dave B. Fate, President & CEO, Stonebriar Commercial Finance
Willis Kleinjan, Founder and CEO, Northland Capital Equipment Finance
Daniel J. Krajewski, President & Chief Executive Officer, Sertant Capital, LLC
Amy Nelson, US President Healthcare, Clean Technology and Technology Solutions, DLL
Daniel D. Nelson, CLFP, President, Tamarack
David A. Normandin, CLFP, President & Chief Executive Officer, Wintrust Specialty Finance
Deborah J. Reuben, CLFP, President, Reuben Creative, LLC
Alan Sikora, CEO, CLFP, First American Equipment Finance, an RBC / City National Company
David T. Walton, President & CEO, Caterpillar Financial Services Corporation
Video's of Conference
https://apps.elfaonline.org/events/2019/ac/video.cfm
About ELFA
The Equipment Leasing and Finance Association (ELFA) is the trade association that represents companies in the $1 trillion equipment finance sector, which includes financial services companies and manufacturers engaged in financing capital goods. ELFA members are the driving force behind the growth in the commercial equipment finance market and contribute to capital formation in the U.S. and abroad. Its 575 members include independent and captive leasing and finance companies, banks, financial services corporations, broker/packagers and investment banks, as well as manufacturers and service providers. For more information, please visit www.elfaonline.org.

### Press Release ############################


[headlines]
--------------------------------------------------------------
### Press Release ############################
ELFA Inducts Paul S. Gass and Frederick E. Wolfert
Into Equipment Finance Hall of Fame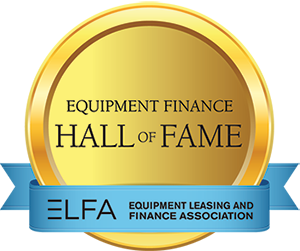 WASHINGTON, DC – The Equipment Leasing and Finance Association (ELFA) has named Paul S. Gass and Frederick E. Wolfert to the 2019 Class of the Equipment Finance Hall of Fame. The induction ceremony took place on Oct. 26 at the Chairman's Dinner preceding the 58th ELFA Annual Convention in Washington, D.C.
"We are thrilled to induct two remarkable individuals into the 2019 Class of the Equipment Finance Hall of Fame," said ELFA President and CEO Ralph Petta. "Both Paul and Rick contributed so much to our industry, our association and our Foundation. Their accomplishments leave a lasting legacy that will inspire generations to come."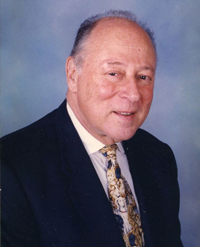 Paul S. Gass
Paul S. Gass was recognized as instrumental in the founding of the Equipment Leasing & Finance Foundation, which is celebrating its 30th anniversary in 2019.
Gass entered the equipment finance industry in 1966, working for national and international leasing corporations. In 1974, he founded Eaton Financial Corporation, an early pioneer in the small-ticket leasing business. In 1989, Eaton became AT&T's first publicly held acquisition and Gass became President of the newly formed Leasing Services Division of AT&T Capital Corporation. The company developed over 300,000 small-business customers and $3 billion in assets.
Gass' leasing industry achievements inspired him to give back. He identified a need to generate awareness of and resources for the equipment finance industry and supported the creation of a non-profit corporation dedicated exclusively to the educational, charitable and scientific advancement of the industry. In 1989, following the sale of Eaton, Gass contributed $250,000 of his own earnings and $125,000 in stock to realize his vision of the Foundation for Leasing Education with ELFA and Babson College, his alma mater. ELFA matched his gift and the Foundation was established at the association's headquarters. Gass served as Fund Campaign Advisor and Board Director and continued to financially support the Foundation for many years.
Today, the Foundation that Gass envisioned continues to educate, fundraise and award grants for industry research. While the name of the organization evolved into the Equipment Leasing & Finance Foundation, its core mission—to help industry professionals navigate the ever-changing opportunities and challenges of equipment finance—remains unchanged. The invaluable resources and programs developed as a direct result of Gass' vision continue to propel the $1 trillion equipment finance sector forward.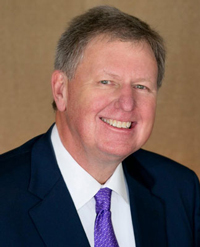 Frederick E. Wolfert
Fredrick E. Wolfert was recognized as a leader of successful equipment finance businesses and a mentor who was dedicated to giving back.
Wolfert had a long and distinguished career in the commercial finance industry. He quickly progressed up the leadership chain across a diverse set of industry organizations including U.S. Leasing, Key Corp, Heller Financial, GE Capital and CIT Group. Throughout his 35-year career—over half of which included executive leadership roles—Wolfert achieved success by emphasizing teamwork, accountability and transparency. Drawing on keen business acumen, he identified and operationalized new market opportunities and continually helped shape the industry.
One of Wolfert's most ambitious career moves came in 2008 when he launched a major new commercial finance company in the midst of the largest market downturn in more than a decade. The company, Tygris, was focused on small-ticket leasing, mid-ticket equipment finance and middle-market corporate finance. Wolfert partnered with a private equity firm to raise $2.1 billion in capital, the largest initial capital raise in commercial finance history. Tygris was acquired by EverBank in 2009.
Wolfert's authentic and dynamic leadership style helped him to build word-class teams and form meaningful, life-long relationships. Throughout his career, Wolfert was involved with ELFA and found opportunities to give back by serving in several key leadership roles. He led the Membership Committee, served on the Foundation Board of Trustees and was Chairman of ELFA in 2001. He is remembered as a mentor and friend to many industry professionals, a number of whom became Directors and Officers of ELFA.
Wolfert passed away in April 2019. His wife Holly, daughter Maggie Brady and son Paul Wolfert accepted the Hall of Fame Award on his behalf.
About the Equipment Finance Hall of Fame
The ELFA Board of Directors established the Equipment Finance Hall of Fame in 2014 to annually recognize individuals who have made unique, significant or lasting contributions to the equipment finance industry throughout their careers. More information about the program is available at www.elfaonline.org/hof/.
About ELFA
The Equipment Leasing and Finance Association (ELFA) is the trade association that represents companies in the $1 trillion equipment finance sector, which includes financial services companies and manufacturers engaged in financing capital goods. ELFA members are the driving force behind the growth in the commercial equipment finance market and contribute to capital formation in the U.S. and abroad. Its 575 members include independent and captive leasing and finance companies, banks, financial services corporations, broker/packagers and investment banks, as well as manufacturers and service providers. For more information, please visit www.elfaonline.org.
#### Press Release #############################
[headlines]
--------------------------------------------------------------
#### Press Release #############################
ELFA Inaugural Winner of Advocacy Champions Award
Business Council Steering Committee

WASHINGTON, D.C. – The Equipment Leasing and Finance Association (ELFA) has announced that the inaugural winner of its Advocacy Champions Award for 2019 is the Financial Institutions Business Council Steering Committee. The award recognizes the Business Council Steering Committee (BCSC) that is most engaged with ELFA advocacy initiatives throughout the year. Financial Institutions BCSC Chair Kirk Phillips accepted the Advocacy Champions cup on behalf of the committee today at the Community Luncheon during the 58th ELFA Annual Convention in Washington, D.C.
ELFA's Federal Advocacy team created the Advocacy Champions Award to encourage member participation in the association's advocacy programming. The award is a competition among the association's five BCSCs, which represent the various segments of membership: Captive and Vendor Finance, Financial Institutions, Independent Middle Market, Service Providers and Small Ticket. ELFA members earn points for their respective Business Council when they participate in the association's annual Capitol Connections fly-in event, when their company hosts an in-district visit with a member of Congress, and when they reach their prior authorization goal for LeasePAC, ELFA's political action committee.
The Financial Institutions BCSC was recognized for having the most participation in 2019. They had 39 members participate in Capitol Connections, where they met with elected officials and key regulators at select federal agencies and brought important industry issues to the forefront. In addition, one Financial Institutions BCSC member hosted a member of Congress and the committee reached its prior authorization goal for LeasePAC.
ELFA President and CEO Ralph Petta, noted, "Advocacy is a cornerstone of ELFA's mission and we are excited to launch the Advocacy Champions program to celebrate members' contributions to our advocacy program.
"The Financial Institution BCSC's award-winning participation is a testament to their commitment to educating policymakers about the importance of the equipment finance industry. We are excited to see this program grow over time as we encourage even more members to get involved."

[headlines]
--------------------------------------------------------------
Fernando's View
By Fernando F. Croce
Muscular action ("Terminator: Dark Fate") and dazzling satire ("Parasite") come to theaters, while DVD releases include ambiguous drama ("Luce") and entertaining chills both new and old ("Crawl," "Haxan").

In theaters: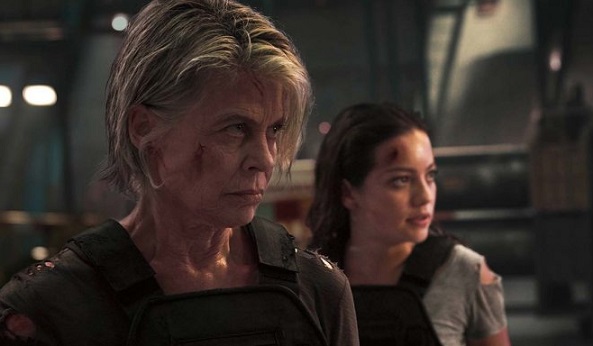 Terminator: Dark Fate (Paramount Pictures): The slam-bang sci-fi franchise returns in its strongest entry in more than decade with this robust action extravaganza, directed by Tim Miller ("Deadpool"). Unfolding as a direct sequel to James Cameron's "Terminator 2," the plot has Sarah Connor (Linda Hamilton) as the guardian of Dani (Natalia Reyes), a young woman being targeted by implacable robot killers from the future. In this mission to save humankind's very existence, she's helped by a Resistance soldier named Grace (Mackenzie Davis) as well as "Carl" (Arnold Schwarzenegger), a vintage Terminator android who's learned to live in human society. Vibrating with the pleasure of seeing the original stars reunited (Hamilton's toughness harmonizes marvelously with Schwarzenegger's deadpan), the film provides plenty of pulpy excitement as a solid entry in the series.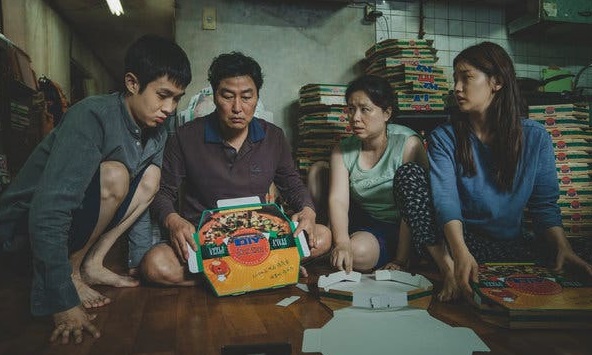 Parasite (CJ Entertainment): Korean wunderkind Bong Joon-ho ("Memories of Murder") delivers a blistering mix of satire and suspense in this acclaimed thriller, which won top honors at this year's Cannes Film Festival. At its center are two contrasting families, the destitute Kims and the wealthy Parks. One by one, Ki-taek (Song Kang-ho) gets members of his family to move into the Park mansion as servants, and take over the place when the owners leave on vacation. Without giving too much away, let's just say that class warfare becomes soon enough becomes a literal thing for the characters. Tackling heavy themes (systemic greed, rampant consumerism) with a deft hand, Bong's movie is a dazzling master class on filmmaking, overflowing with cinematic contraptions and visual wit. One of the year's best. With subtitles.

Nextflix: A durable character actor who could bring subtlety and dignity to the smallest roles, Robert Forster (1941-2019) was always a welcome presence on screen. So check out Netflix for his best roles, which include "Reflections in a Golden Eye" (1967), "Medium Cool" (1969), "Alligator" (1980), "Jackie Brown" (1997), and "The Descendants" (2011).

On DVD: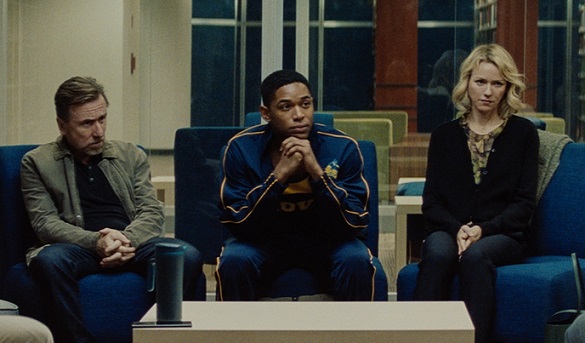 Luce (Neon): Ambiguity meets topicality in this tense study of race and privilege, which received critical raves from the Sundance Festival. Adapted from J.C. Lee's stage play, the story is centered on the eponymous character, an Eritrean orphan (played as in his high-school years by Kelvin Harrison Jr.) who is considered a "poster boy" for good behavior by those around him while quietly harboring darker thoughts. His adoptive parents (Naomi Watts, Tim Roth) live with him in an idyllic household, but his teacher, Harriet (Octavia Spencer), worries about the side that Luce has expressed in a disturbing essay. Trading the sci-fi trappings of his previous movie ("The Cloverfield Paradox") for a meaty look at what lurks under suburban surfaces, director Julius Onah keeps things gripping with the help of a strong cast.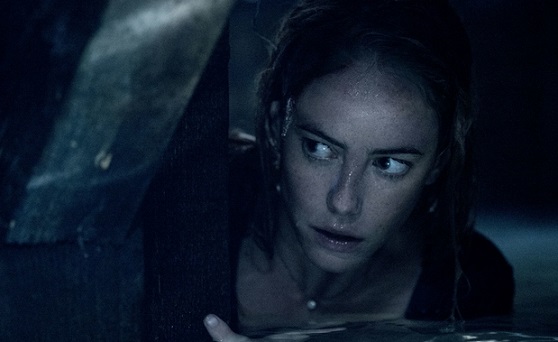 Crawl (Paramount Pictures): Taking a stab at the summer menace formula established by "Jaws," French horror specialist Alexandre Aja ("The Hills Have Eyes") serves up an ingenious machine of B-movie thrills with this grisly creature-feature. Set in Florida during storm season, the story follows young Haley (Kayla Scodelario) as she looks for her father Dave (Barry Pepper), who's injured and trapped in the basement of their house in the middle of a hurricane. Complication her mission is the fact that local alligators have taken to hungrily prowl the area, with unsuspecting visitors met by sharp-toothed predators snapping toward them. Making cunning use of cramped spaces, Aja delivers plenty of well-time scares in this battle between humans and reptiles. Unpretentious and sardonic, it's a bloody entertaining ride.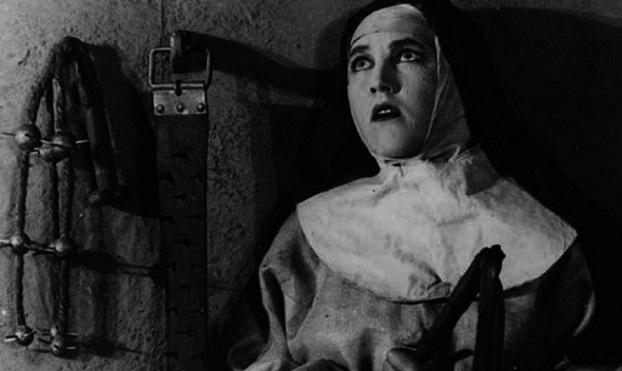 Haxan (Criterion): Made in the same year as "Nosferatu," this silent film from 1922 is a fascinating classic both of early Scandinavian cinema and of early horror cinema. Witches are the subject, but instead of a single narrative, director Benjamin Christensen offers an oddly modern series of cinematic considerations, ranging in style and tone. There's a scholarly approach on the history of superstition and persecution, then illustrative vignettes focusing on villagers and demons throughout the ages, and a longer tale about the affect of the inquisition on a medieval maiden accused of witchcraft. Closing up with a pseudo-psychological examination set in current times, Christensen's film posits a link between the ancient and the contemporary. Visually imaginative, frightening and darkly humored, this remains a remarkable blur of documentary and fiction.

[headlines]
--------------------------------------------------------------
Saint Bernard Mix
Voorhees Township, NJ 08043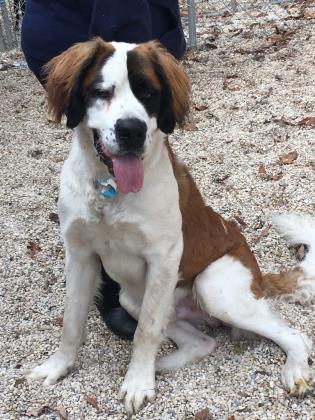 Bubba
Male
Nine months
Large
White/Brown
Neutered
Not Declawed
Site: Voorhees Animal Orphanage
Location: Dog Kennels
ARN 40206

Introducing Bubba, the 9-month-old Saint Bernard. He is a big goofy puppy with a very friendly personality. Bubba will require a big fenced yard and room to grown, he is not a condo or apartment dog. Ideally Bubba would go home with a family with breed experience. He has energy to spare and will need plenty of daily exercise along with some formal training. Bubba is a silly boy who can lose sight of his manners at times. He has been around children and will do best with bigger kids who have been around large dogs. Bubba will surely not be here long so if you are interested, please stop in soon.
Voorhees Animal Orphanage
419 Cooper Rd,
Voorhees Township, NJ 08043
p (856) 627-9111
f (856) 627-6656
info@vaonj.org
Contact: https://www.vaonj.org/contact/
Application:
https://www.vaonj.org/adoption-application-fee/
Open to the Public
Monday – Friday: 12PM – 7 PM
Saturday & Sunday: 12 PM – 5 PM
The shelter is closed to the public on the second Wednesday of every month.
[headlines]
--------------------------------------------------------------
SFNet's Annual Convention
Still Time to Register: November 13 - 15, 2019 | NYC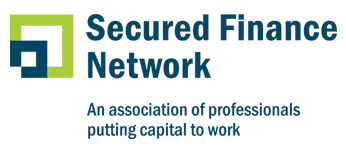 (Formerly Commercial Finance Association)
New York Marriott Marquis
1535 Broadway
New York, NY 10036
Putting Capital to Work for 75 years
If you register by November 6, you can still be listed in the Program Book addendum. Be sure the connections you make at the event continue by getting your name on the addendum.
At this year's Convention, we offer timely data presented and analyzed by industry experts, as well as forecasts including all-new studies dimensioning the secured finance market and examining its inter-relationships.
You may or may not have heard of "MMT," but it is a political and economic theory that is at the forefront of today's policy discussions. At our Thursday lunch session, Jill Schlesinger, CBS News business analyst, moderates a spirited and provocative debate of MMT with Professor Stephanie Kelton and Dr. Marci Rossell.
Join the conversation at one of our Friday Breakfast Functional Roundtables. Engage with your colleagues for a candid discussion around challenges and opportunities. Choose from Business Development, Credit & Ops, Factoring, and Legal topics.
The Largest Secured Finance Event in the World
Current List of Attendees to Date
https://community.cfa.com/communities/community-home/community-members
About the SFNet's 7t Annual Conference
https://www.sfnet.com/75th-annual
[headlines]
--------------------------------------------------------------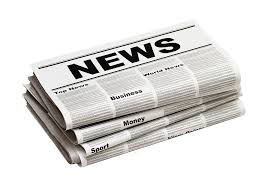 News Briefs----
Tim Cook's handling of trade war
has helped boost Apple shares: investors
https://nypost.com/2019/10/30/tim-cooks-handling-of-trade-war-has-helped-boost-apple-shares-investors/
Molson Coors changes name, cutting up to 500 jobs
restructuring as young people eschew mass-produced beers
https://nypost.com/2019/10/30/molson-coors-changes-name-cutting-up-to-500-jobs/
California fires: Goats help save
Ronald Reagan Presidential Library
https://www.bbc.com/news/world-us-canada-50248549
Fiat Chrysler, Peugeot plan to merge
into world's fourth-largest car maker
https://nypost.com/2019/10/31/fiat-chrysler-peugeot-plan-to-merge-into-worlds-fourth-largest-car-maker/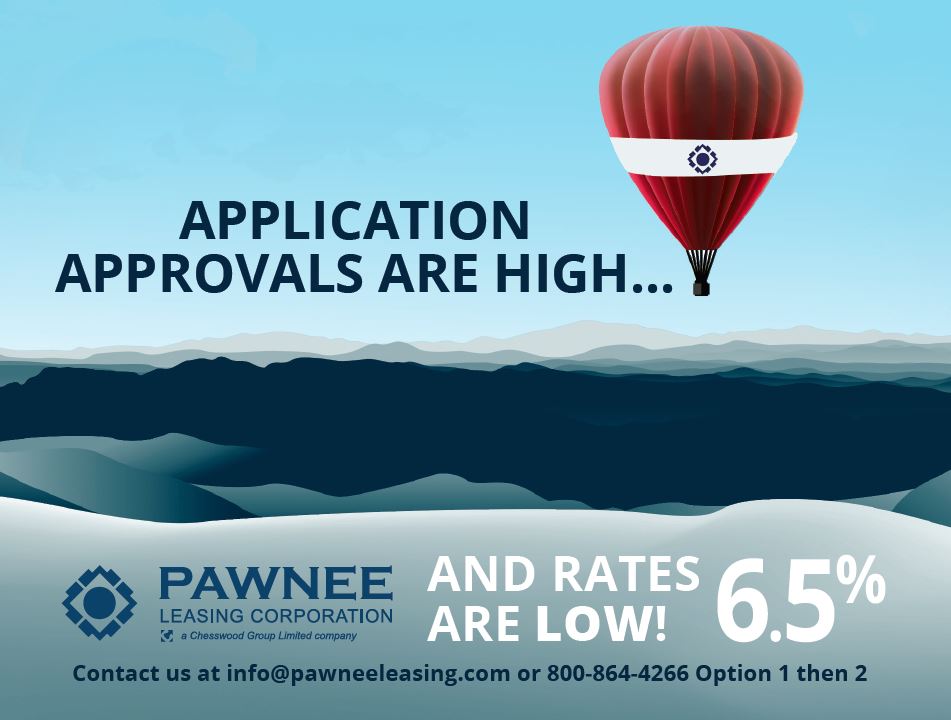 [headlines]
--------------------------------------------------------------


You May Have Missed---
How to Maximize Company Profit
by Using Third Party Collection Agencies
https://www.credittoday.net/public/How-to-Maximize-Company-Profit-by-Using-Third-Party-Collection-Agencies.cfm
[headlines]
--------------------------------------------------------------
The Batter
By Kenneth C. Hoffman © 2000
I can feel the tension building,
Our team's down by three -
Bases are loaded, it's in the ninth inning,
The batter stands there like a tree.
His steady eyes pierce the man on the mound,
Fierce concentration cuts all of the sound.
He plants his feet, sure of his might,
His grip on the bat, knuckles white.
He takes the first strike, high inside corner,
The second pitch flew - a wicked chin burner.
He could feel the wind but never flinched,
The next curved towards his knees,
They moved not an inch.
A hysterical crowd now wants to see blood -
The noise drowns his brain
Like a powerful flood.
His gut says the pitcher's fast ball will end it,
And when it comes, he'll know where to send it.
His anger whipped the bat around -
A deafening crack, right to the mound.
But it was up and away,
A four run homer that saved the day!
[headlines]
--------------------------------------------------------------
Nats make road-win history, capture 1st WS title
https://www.mlb.com/news/nationals-win-2019-world-series
Warriors blown out by Suns after Steph Curry breaks
bone below index finger
https://www.mercurynews.com/2019/10/30/in-blowout-loss-to-the-suns-warriors-also-lose-stephen-curry/
Stephen Curry's sister Sydel criticizes Chase Center fans:
'Definitely not Oracle'
https://www.sfgate.com/warriors/article/Steph-Curry-sister-Chase-Center-fans-tickets-price-14658306.php
USA TODAY Sports' Week 9 NFL picks:
Can Ravens knock off unbeaten Patriots?
https://www.usatoday.com/story/sports/nfl/2019/10/31/usa-today-week-9-nfl-picks-predictions-patriots-ravens-cowboys/4113505002/
Schefter: Flacco out 4-6 weeks after second opinion on neck injury
www.theredzone.org/Blog-Description/EntryId/79006/Schefter--Flacco-out-4-6-weeks-after-second-opinion-on-neck-injury
Is Jimmy Garoppolo holding the 49ers back from a Super Bowl?
https://sports.yahoo.com/is-jimmy-garoppolo-holding-49-ers-back-from-a-super-bowl-220006535.html
Greatest Athletes Who Served in the US Military
https://247wallst.com/special-report/2019/10/23/greatest-athletes-who-served-in-the-us-military-2/2/
[headlines]
--------------------------------------------------------------


California Nuts Briefs---

Kincade Fire: How these firefighters found redemption and relief
'I'll be damned to let it burn down again'
https://www.mercurynews.com/2019/10/30/kincade-fire-how-these-firefighters-found-redemption-and-relief/
Homes destroyed, hundreds more evacuated
as Los Angeles wildfires spread
https://www.reuters.com/article/us-california-wildfire/homes-destroyed-hundreds-more-evacuated-as-los-angeles-wildfires-spread-idUSKBN1XA1RA
Verizon breaks ground on huge San Jose tech hub
Verizon will employ 3,400 at north San Jose campus
https://www.mercurynews.com/2019/10/30/verizon-breaks-ground-on-huge-san-jose-tech-hub/
San Jose, California, is one of the best places
to raise a family in the U.S
https://www.mercurynews.com/2019/10/30/this-bay-area-city-is-one-of-the-best-places-to-raise-a-family-in-the-u-s/

[headlines]
--------------------------------------------------------------



"Gimme that Wine"

http://www.youtube.com/watch?v=EJnQoi8DSE8
Sonoma County's Jackson Family among vineyard
owners impacted by Kincade fire
https://www.pressdemocrat.com/news/10216481-181/sonoma-countys-jackson-family-among?sba=AAS
The World's Best Australian Wines
https://www.wine-searcher.com/m/2019/10/the-worlds-best-australian-wines


Free Wine App
https://www.nataliemaclean.com/mobileapp/

Wine Prices by vintage
http://www.winezap.com
http://www.wine-searcher.com/
US/International Wine Events
http://www.localwineevents.com/
Leasing News Wine & Spirits Page
http://two.leasingnews.org/Recommendations/wnensprts.htm
[headlines]
----------------------------------------------------------------
This Day in History
1620 - 41 Pilgrims aboard the Mayflower, anchored off Massachusetts, signed a compact calling for a "body politick." 102 Pilgrims stepped ashore. They called themselves Saints and the others Strangers. One passenger died enroute and 2 were born during the passage. Their military commander was Miles Standish.
1683 – The British colony of New York was divided into 12 counties.
1765 - Defense of the American colonies in the French and Indian War (1754-63) and Pontiac's Rebellion (1763-64) were costly affairs for Great Britain, and Prime Minister George Grenville hoped to recover some of these costs by taxing the colonists. In 1764, the Sugar Act was enacted, putting a high duty on refined sugar. Although resented, the Sugar Act tax was hidden in the cost of import duties, and most colonists accepted it. The Stamp Act, however, was a direct tax on the colonists and led to an uproar in America over an issue that was to be a major cause of the Revolution: taxation without representation. Passed without debate by Parliament in March 1765, the Stamp Act was designed to force colonists to use special stamped paper in the printing of newspapers, pamphlets, almanacs, and playing cards, and to have a stamp embossed on all commercial and legal papers. The stamp itself displayed an image of a Tudor rose framed by the word "America" and the Latin phrase Honi soit qui mal y pense--"Shame to him who thinks evil of it." Outrage was immediate and this day the "Stamp Riot" broke out in New York City coincide ding with preparations for celebration of Guy Fawkes Day. Colonists executed and buried "Liberty" and then proceeded to break windows, burn an effigy of the governor, mock soldiers, and loot homes of officials. the riot was gradually quelled by fearful citizens. The Stamp Act was repealed by Parliament on March 17, but the next day passed the Declaratory Act stating that Parliament had the power to pass laws binding the colonies. Thus began a series of import duties, export duties, and other such taxes. Various Colonies such as Virginia, while protesting loyalty to the king, entered into an agreement not to import goods on which Parliament raised revenues, and after a certain date, to stop buying a long list of embargoed items
1776 - Mission San Juan Capistrano, California was founded. The original collapsed during the 1812 earthquake. The swallows of Capistrano nest in the ruins of the old mission church, departing each year on Oct 23, and returning the following year on or near St. Joseph's Day (Mar 19).
1781 - The first bank charted by Congress was the Bank of North America in Philadelphia, PA. It began business on January 7, 1782, with a total capital of $400,000, of which the government subscribed $250,000. Thomas Willing was elected president and Tench Francis cashier. Later the bank entered the National Banking System.
1784 - The General Assembly of Maryland awarded by special grant citizenship to the Marquis de Lafayette, Washington's French ally in the Revolutionary War. It provided that "the Marquis de Lafayette and his heirs male for ever, shall be, and they and each of them are hereby deemed, adjudged, and taken to be, natural born citizens of this state, and shall henceforth be entitled to all the immunities, rights and privileges of natural born citizens thereof."
1800 - Until this date, Philadelphia had served as the nation's capital from 1790. President John Adams and his family moved into the newly-completed White House, as Washington, DC, became the new capital.
1824 - The first presidential election in which the most popular president lost due to electoral votes. It was also the first election where electoral votes were used. Andrew Jackson received 153,544 popular and 99 electoral votes, John Quincy Adams received 108,740 popular and 84 electoral votes, and William Harris Crawford and Henry Clay received 42 and 37 electoral votes respectively. Since no candidate had a majority of the electoral votes, the House of Representatives was called down to exercise it constitutional responsibility to choose from the highest three. In the meantime, Crawford became ill and was practically eliminated, and Clay agreed to use his influence to have Adams elected, provided that Adams promised to appoint him secretary of state. The balloting in the House of Representatives was 13 states for Adams, seven for Jackson, and four for Crawford.
1834 - First published reference to poker (as Mississippi riverboat game).
http://www.pokerpages.com/historypoker.htm
http://www.poker.uk.co/indexhistory.html
1846 - The Donner Pass tragedy: 87 pioneers were trapped in the Sierra Nevada when 5 feet of snow with drifts to 30 to 40 feet blanketed the mountains; only 47 survived, many of whom resorted to cannibalism to do so.
1848 - The first medical school for women opened at Boston, MA. Founded by Samuel Gregory, a pioneer in medical education for women, the Boston Female Medical School opened as the first medical school exclusively for women. The original enrollment was 12 students. In 1874, the school merged with the Boston University School of Medicine and formed one of the first coed medical schools in the world.
1861 - A hurricane near Cape Hatteras, NC, battered a Union fleet of ships attacking Carolina ports, and produced high tides and high winds in New York State and New England.
1863 - Fortifications were built on Angel Island in San Francisco Bay by troops from a plan to defend the City and its harbors from attack by the Confederate navy and army.
http://www.militarymuseum.org/Ring.html
(Other true facts about the Civil War: US Gen Ulysses S. Grant was introduced to his wife, Julia Dent, by her cousin, CS Gen James Longstreet; US Gen Philip St. George Cooke was father-in-law of CS Gen James Ewell Brown 'Jeb' Stuart and father of CS Gen John Rogers Cooke.
1871 - Birthday of Stephen Crane (d. 1900), American author, "The Red Badge of Courage," born at Newark, NJ. After the novel's success, the newspaper syndicate sent Crane to cover the West and Mexico. In 1897, he went to Cuba to write about the insurrection against Spain. On the way there, he stayed at a dingy hotel where he met Cora Howard Taylor, who became his lifelong companion. In 1897, his boat to Cuba sank, and he barely survived. His short story "The Open Boat" is based on his experiences in a lifeboat with the captain and cook. Crane later covered the war between Greece and Turkey, and settled in England, where he made friends with Joseph Conrad, H.G. Wells, and Henry James. Crane contracted tuberculosis in his late 20s. Cora Howard Taylor nursed him while he wrote furiously in an attempt to pay off his debts. He exhausted himself and exacerbated his condition. He died June 5, 1900, Badenweiller, Germany at the age of 28.
1872 - Susan B. Anthony, her three sisters, and fifteen other Rochester women registered to vote after persuading the election inspectors that the Fourteenth Amendment gave them that right. Four days later, they cast their ballots and, on November 18, Anthony was arrested for illegal voting. She was tried the following June. The judge refused to allow SBA to testify in her own defense. She insisted on speaking anyway and when she refused to be quiet, he dismissed the jury, found her guilty, and fined her $100. She refused to pay hoping to appeal the case to a higher court but the judge allowed the case to languish instead, never prosecuting her for contempt.
1873 - Joseph Farwell Glidden of De Kalb, IL, started commercial production of barbed wire. The barbs were cut from sheet metal and were inserted between two twisted wires. This invention supposedly not only enhanced the raising of cattle, but eventually ended the feuding between cowboys and farmers by the end of the
century.
1880 – Grantland Rice (d. 1954) was born in Murfreesboro, TN. An early 20th-century American sportswriter known for his elegant prose, his writing was published in newspapers around the country and broadcast on the radio. He is best known for being the successor to Walter Camp in the selection of College Football All-America Teams beginning in 1925, and for being the writer who dubbed the great backfield of the 1924 Notre Dame Fighting Irish football team the "Four Horsemen" of Notre Dame. A Bibilcal reference to the Four Horsemen of the Apocalypse, this famous account was published in the New York Herald Tribune on October 18, describing the Notre Dame vs. Army game played at the Polo Grounds in NYC:
"Outlined against a blue-gray October sky the Four Horsemen rode again. In dramatic lore they are known as famine, pestilence, destruction and death. These are only aliases. Their real names are: Stuhldreher, Miller, Crowley and Layden. They formed the crest of the South Bend cyclone before which another fighting Army team was swept over the precipice at the Polo Grounds this afternoon as 55,000 spectators peered down upon the bewildering panorama spread out upon the green plain below."
1894 - Billboard Advertising, a trade publication dealing with all manner of billboard advertising and selling for a dime, begins publication. Within a few years, it will begin focusing on the entertainment shows advertised by billboards and, by the 1930s, Billboard, as it has come to be known, is covering radio and sales of the new medium, juke box records.
1894 – Buffalo Bill, 15 of his Indians, and Annie Oakley were filmed by Thomas Edison in his Black Maria Studio in West Orange, New Jersey.
1897 - The first Library of Congress opened its doors.
http://memory.loc.gov/ammem/today/nov01.html
1901 – Sigma Phi Epsilon, the largest national male collegiate fraternity, is established at Richmond College, Richmond, VA.
1910 - W.E.B. DuBois, activist, begins publication of the NAACP monthly magazine "Crisis."
1913 - In the first football game between two emerging gridiron powers, Notre Dame upset Army, 35-13, surprising the Cadets with an unprecedented barrage of forward passes. Quarterback Gus Dorais completed 14 of 17 passes for 243 yards. His frequent target was end Knute Rockne.
1918 - The worst rapid transit accident in US history occurred under the intersection of Malbone Street and Flatbush Avenue, Brooklyn, New York City, with at least 102 deaths.
1921 - The American Birth Control League is founded by Margaret Sanger. Dissemination of birth control information was a jailable offense in the United States at the time although men in the army were given condoms bought with tax dollars as "disease preventers."
1926 - Birthday of alto saxophonist Lou Donaldson, Badin, NC.
http://www.blacksuccessfoundation.org/lou_donaldson.htm
http://www.members.tripod.com/~hardbop/loudon.html
1927 - Birthday of pianist Consuela Moorehead, Tallahasee, FL. An African-American jazz pianist, composer, arranger, music theory professor, and the founder of the Springtree/Snow Hill Institute for the Performing Arts, she fought to establish an arts school in rural Alabama, Moribund Academy. She is sometimes known as Consuela Lee or Consuela Lee Morehead.
1938 - In a special match race at Pimlico, Seabiscuit, ridden by George Wolff, defeated favored War Admiral before a crowd of 40,000. Seabiscuit captured the winner-take-all purse of $15,000.
1939 - Birthday of pianist Roger Kellaway, Waban, MA.
1940 - Stan Kenton records his first sides with eight-piece band, at a Hollywood music store (Reed Rapture, 'Etude for Saxophones).
1941 - American photographer Ansel Adams takes a picture of a moonrise over the town of Hernandez, NM that would become one of the most famous images in the history of photography.
1942 - CASAMENTO, ANTHONY, Medal of Honor
Rank and organization: Corporal, Company D, First Battalion, Fifth Marines, First Marine Division. Place and date: Guadalcanal, Solomon Islands. Entered service at: Brooklyn, New York. Date and place of birth: 16 November 1920, Brooklyn, New York. For conspicuous gallantry and intrepidity at the risk of his life above and beyond the call of duty while serving with Company D, 1st Battalion, 5th Marines, 1st Marine Division on Guadalcanal, British Solomon Islands, in action against the enemy Japanese forces on 1 November 1942. Serving as a leader of a machine gun section, Corporal Casamento directed his unit to advance along a ridge near the Matanikau River where they engaged the enemy. He positioned his section to provide covering fire for two flanking units and to provide direct support for the main force of his company which was behind him. During the course of this engagement, all members of his section were either killed or severely wounded and he himself suffered multiple, grievous wounds. Nonetheless, Corporal Casamento continued to provide critical supporting fire for the attack and in defense of his position. Following the loss of all effective personnel, he set up, loaded, and manned his unit's machine gun. tenaciously holding the enemy forces at bay. Corporal Casamento single-handedly engaged and destroyed one machine gun emplacement to his front and took under fire the other emplacement on the flank. Despite the heat and ferocity of the engagement, he continued to man his weapon and repeatedly repulsed multiple assaults by the enemy forces, thereby protecting the flanks of the adjoining companies and holding his position until the arrival of his main attacking force. Corporal Casamento's courageous fighting spirit, heroic conduct, and unwavering dedication to duty reflected great credit upon himself and were in keeping with the highest traditions of the Marine Corps and the United States Naval Service.
1942 - HANSON, ROBERT MURRAY, Medal of Honor
Rank and organization: First Lieutenant, U.S. Marine Corps Reserve. Born: 4 February 1920, Lucknow, India. Accredited to: Massachusetts. Other Navy awards: Navy Cross, Air Medal. Citation: For conspicuous gallantry and intrepidity at the risk of his life and above and beyond the call of duty as fighter pilot attached to Marine Fighting Squadron 215 in action against enemy Japanese forces at Bougainville Island, 1 November 1943; and New Britain Island, 24 January 1944. Undeterred by fierce opposition, and fearless in the face of overwhelming odds, 1st Lt. Hanson fought the Japanese boldly and with daring aggressiveness. On 1 November, while flying cover for our landing operations at Empress Augusta Bay, he dauntlessly attacked 6 enemy torpedo bombers, forcing them to jettison their bombs and destroying 1 Japanese plane during the action. Cut off from his division while deep in enemy territory during a high cover flight over Simpson Harbor on 24 January, 1st Lt. Hanson waged a lone and gallant battle against hostile interceptors as they were orbiting to attack our bombers and, striking with devastating fury, brought down 4 Zeroes and probably a fifth. Handling his plane superbly in both pursuit and attack measures, he was a master of individual air combat, accounting for a total of 25 Japanese aircraft in this theater of war. His great personal valor and invincible fighting spirit were in keeping with the highest traditions of the U.S. Naval Service.
1943 - OWENS, ROBERT ALLEN, Medal of Honor
Rank and organization: Sergeant, U.S. Marine Corps. Born: 13 September 1920, Greenville, S.C. Accredited to: South Carolina. Citation: For conspicuous gallantry and intrepidity at the risk of his life above and beyond the call of duty while serving with a marine division, in action against enemy Japanese forces during extremely hazardous landing operations at Cape Torokina, Bougainville, Solomon Islands, on 1 November 1943. Forced to pass within disastrous range of a strongly protected, well-camouflaged Japanese 75-mm. regimental gun strategically located on the beach, our landing units were suffering heavy losses in casualties and boats while attempting to approach the beach, and the success of the operations was seriously threatened. Observing the ineffectiveness of marine rifle and grenade attacks against the incessant, devastating fire of the enemy weapon and aware of the urgent need for prompt action, Sgt. Owens unhesitatingly determined to charge the gun bunker from the front and, calling on 4 of his comrades to assist him, carefully placed them to cover the fire of the 2 adjacent hostile bunkers. Choosing a moment that provided a fair opportunity for passing these bunkers, he immediately charged into the mouth of the steadily firing cannon and entered the emplacement through the fire port, driving the gun crew out of the rear door and insuring their destruction before he himself was wounded. Indomitable and aggressive in the face of almost certain death, Sgt. Owens silenced a powerful gun which was of inestimable value to the Japanese defense and, by his brilliant initiative and heroic spirit of self-sacrifice, contributed immeasurably to the success of the vital landing operations. His valiant conduct throughout reflects the highest credit upon himself and the U.S. Naval Service.
1943 - The U.S. Marines invaded Bougainville, the largest of the Solomon Islands. The attack, called Operation Goodtime, was part of a larger Allied plan (Operation Cartwheel) to wipe out Rabaul, the mammoth Japanese base on the eastern end of New Britain Island. Bougainville was 200 miles away from Rabaul, close enough to provide fighter escorts for Rabaul-bound bombers. When the 1st Marine Amphibious Corps, commanded by General Alexander A. Vandegrifft, landed on Bougainville's western coast, they faced heavy Japanese artillery. Resistance dwindled quickly, though, and by nightfall, about 14,000 Marines and 6,200 tons of supplies were ashore. The next night, after a day of wading through swamps, U.S. Marines faced Japanese counter-invaders from the then-vacant beachhead. The 475 Japanese soldiers were completely wiped out. Among the participants in Operation Goodtime was a young John Fitzgerald Kennedy. Lieutenant Kennedy commanded a PT boat sent in to rescue members of a Marine patrol trapped on a Bougainville riverbank. Lieutenant Orville Freeman, Kennedy's future Secretary of Agriculture, was also wounded.
1944 - The whimsical tale about an invisible rabbit named "Harvey" opened in New York City. One year later, the play by Mary Chase won the Pulitzer Prize for Drama. Movie fans remember the classic film, starring Jimmy Stewart in one of his most famous roles.
1944 - The first of some 9000 paper balloons, carrying bombs intended to be dropped over North American land, are released near Tokyo. Many land in Oregon and start fires but newspapers do not report the bombing and the Japanese are lead to believe the dropping of balloons was not effective.
1945 - John H. Johnson publishes the first issue of Ebony Magazine.
1945 - Stan Kenton with his future wife June Christy records "Shoo Fly Pie (and Apple Pan Dowdy).
1947 - The famous racehorse, Man o' War, died. His funeral was attended by over 2,500 people. Man o' War was so famous that, while a stud in retirement, his guest book listed over 2,000,000 names!
1947 - Eddy Arnold began a 21-week run at #1 on U.S. country music charts with "I'll Hold You in My Heart (Till I Can Hold You in My Arms)." It was the biggest hit of Arnold's illustrious career.
1950 - Two Puerto Rican nationalists attempted to assassinate President Harry S Truman at Blair House, Washington, DC (where the Trumans were living during a three-year renovation of the White House). One of the gunmen and one White House policemen were killed. Truman, who had avoided an attempt on his life from the right-wing Israeli Stern Gang a few years earlier, escaped unscathed. In the autumn of 1950, the White House was being renovated and President Truman and his family were living in the nearby Blair House on Pennsylvania Avenue. On the afternoon of November 1, Truman and his wife were upstairs when they heard a commotion on the front steps of the house. Alerted by the sound of gunshots, Bess Truman glanced out the window and exclaimed, "Harry, someone's shooting our policemen!" Indeed, the pair of would-be assassins, Massac Griselio Torresola and Oscar Collazo had strolled up to the front door of Blair House and opened fire. They never made it past the entry steps, however, due to the quick reaction of police officers and guards. Secret Service Agent Leslie Coffelt was mortally wounded in the ensuing melee but not before he managed to kill Torresola. Collazo later revealed to police just how poorly planned the assassination attempt was: the assailants were unsure if Truman would even be in the house when they launched their attack at 2 o'clock in the afternoon. Torresola and Collazo were political activists and members of the extremist Puerto Rican Nationalist Party, a group fighting for full independence from the United States. The "Independistas," as they were commonly called, targeted Truman despite his support of greater Puerto Rican autonomy. Apparently unfazed by the attempt on his life, Truman kept his scheduled appointments for the day. "A President has to expect these things," he remarked dryly. Oscar Collazo was sentenced to death, but in an admirable act of forgiveness on July 24, 1952, Truman commuted the sentence to life imprisonment.
1948 - Top Hits
"A Tree in the Meadow" - Margaret Whiting
"Buttons and Bows" - Dinah Shore
"Hair of Gold, Eyes of Blue" - Gordon MacRae
"Just a Little Lovin'" ("Will Go a Long, Long Way") - Eddy Arnold
1954 - The November issue of Billboard magazine lists Elvis Presley at number 8 of the Most Promising New Hillbilly or Country Singers.
1955 - Macon, GA R&B favorites, The Famous Flames, enter local radio station WIBB to record a demo of their first song, "Please, Please, Please." The primitive scorcher, featuring lead singer James Brown pleading into a single microphone while standing on a Coca-Cola carton, would be rejected by several record labels before finally being picked up by Federal Records in Cincinnati.
1956 - Top Hits
"Love Me Tender" - Elvis Presley
"The Green Door" - Jim Lowe
"Blueberry Hill" - Fats Domino
"Hound Dog/Don't Be Cruel" - Elvis Presley
1957 - The Mackinac Straits Bridge, between Michigan's upper and lower peninsulas, opened to traffic. At the time, it was the world's longest suspension bridge -- and is still in the top ten -- at five miles long, with a main span of 3,800 feet/1,158 meters.
1959 - Tired of stopping hockey pucks with his face, Montreal Canadians goalie Jacques Plante, having received another wound, reemerged from the locker room with seven new stitches—and a plastic face mask he had made from fiberglass. Although Cliff Benedict had tried a leather mask back in the '20s, the idea didn't catch on but after Plante wore his, goalies throughout the NHL began wearing protective plastic face shields. Plante is credited with inventing the hockey mask.
1959 - The Spacemen's "The Clouds" enters the R&B chart at #24. Their only chart entry will make it to the top spot and remain on the R&B charts for 18 weeks.
1962 - No. 1 Billboard Pop Hit: "He's a Rebel," The Crystals. The actual singers on the record aren't the Crystals, but a trio of backing singers known as the Blossoms.
1963 - The Beatles begin their first headlining UK tour with two shows at the Odeon in Gloucestershire, England, earning 300 pounds a night. Opening acts include The Rhythm and Blues Quartet, The Vernons Girls, Frank Berry, The Brook Brothers, Peter Jay and the Jaywalkers, and The Kestrels. The set list: "I Saw Her Standing There," "From Me To You," "All My Loving," "You Really Got A Hold On Me," "Roll Over Beethoven," "Boys," "Till There Was You," "She Loves You," "Money," and "Twist And Shout." The full scream of Beatlemania makes it impossible to hear the music, but that doesn't stop girls from camping out for two days in advance for tickets.
1963 - Bonanza TV star Lorne Greene records his hit "Ringo"
1964 - Yet another British Invasion band makes its US television debut on CBS' Ed Sullivan Show: The Dave Clark Five, whose clean-cut image visibly relieves the host, who is still suffering from the Stones riot of a few days' earlier. After the band plays "Glad All Over," Ed goes out of his way to tag them as "nice, neat boys."
1964 - Top Hits
"Baby Love" - The Supremes
"Last Kiss" - J. Frank Wilson & The Cavaliers
"Let It Be Me" - Betty Everett & Jerry Butler
"I Don't Care" ("Just as Long as You Love Me") - Buck Owens
1964 - The Free Speech Movement was launched at the University of California at Berkeley. Mario Savio (1943-1996), UC Berkeley physics student, began the Free Speech Movement to fight prohibitions against students distributing political brochures and other materials such as civil rights. The incident began when police arrested Jack Weinberg for setting up an unauthorized table in Sproul Plaza. Students surrounded the police car in a standoff that lasted 32 hours. The crowd of protestors, growing to 3000, attempted to blocks police car carrying Weinberg away. The stand-off lasted 32 hours. This was the start of the protests that I covered for KFRC News, San Francisco. There was a hard core, but most of the followers reacted as if it were a party to gather and meet girls.
1966 - Santa Anna winds fanned fires and brought record November heat to parts of coastal California. November records included 86 degrees at San Francisco, 97 degrees at San Diego, and 101 degrees at the International airport in Los Angeles. Fires claimed the lives of at least sixteen firefighters
1966 - On All Saints Day, the National Football League awarded a franchise to New Orleans. The team, nicknamed the Saints, began play in 1967 but did not finish a season at .500 until 1979.
1966 - Three Elvis Presley albums are certified gold this day: his 1956 debut album, "Elvis Presley," "Elvis' Golden Records, Vol. 2" and "Elvis' Golden Records, Vol. 3."
1968 - ROGERS, CHARLES CALVIN, Medal of Honor
Rank and organization: Lieutenant Colonel, U.S . Army, 1st Battalion, 5th Artillery, 1st Infantry Division. Place and date: Fishhook, near Cambodian border, Republic of Vietnam, 1 November 1968. Entered service at: Institute, W Va. Born: 6 September 1929, Claremont, W Va. Citation: For conspicuous gallantry and intrepidity in action at the risk of his life above and beyond the call of duty. Lt. Col. Rogers, Field Artillery, distinguished himself in action while serving as commanding officer, 1st Battalion, during the defense of a forward fire support base. In the early morning hours, the fire support base was subjected to a concentrated bombardment of heavy mortar, rocket and rocket propelled grenade fire. Simultaneously the position was struck by a human wave ground assault, led by sappers who breached the defensive barriers with bangalore torpedoes and penetrated the defensive perimeter. Lt. Col. Rogers with complete disregard for his safety moved through the hail of fragments from bursting enemy rounds to the embattled area. He aggressively rallied the dazed artillery crewmen to man their howitzers and he directed their fire on the assaulting enemy. Although knocked to the ground and wounded by an exploding round, Lt. Col. Rogers sprang to his feet and led a small counterattack force against an enemy element that had penetrated the howitzer positions. Although painfully wounded a second time during the assault, Lt. Col. Rogers pressed the attack killing several of the enemy and driving the remainder from the positions. Refusing medical treatment, Lt. Col. Rogers reestablished and reinforced the defensive positions. As a second human wave attack was launched against another sector of the perimeter, Lt. Col. Rogers directed artillery fire on the assaulting enemy and led a second counterattack against the charging forces. His valorous example rallied the beleaguered defenders to repulse and defeat the enemy onslaught. Lt. Col. Rogers moved from position to position through the heavy enemy fire, giving encouragement and direction to his men. At dawn the determined enemy launched a third assault against the fire base in an attempt to overrun the position. Lt. Col. Rogers moved to the threatened area and directed lethal fire on the enemy forces. Seeing a howitzer inoperative due to casualties, Lt. Col. Rogers joined the surviving members of the crew to return the howitzer to action. While directing the position defense, Lt. Col. Rogers was seriously wounded by fragments from a heavy mortar round which exploded on the parapet of the gun position. Although too severely wounded to physically lead the defenders, Lt. Col. Rogers continued to give encouragement and direction to his men in the defeating and repelling of the enemy attack. Lt. Col. Rogers' dauntless courage and heroism inspired the defenders of the fire support base to the heights of valor to defeat a determined and numerically superior enemy force. His relentless spirit of aggressiveness in action are in the highest traditions of the military service and reflects great credit upon himself, his unit, and the U.S. Army.
1969 - The forerunner of the Internet began when Bolt, Beranek and Newman (BBN), a small consulting firm in Cambridge, Massachusetts, delivered an Interface Message Processor (IMP) to the University of California at Santa Barbara. IMP connected UCSB to UCLA, the Stanford Research Institute, and the University of Utah, forming the first links in the fledgling ARPANET, precursor to the Internet. ARPANET, conceived by the Pentagon's Advanced Research Projects Agency (ARPA), was designed to provide a communications network that did not depend on a single hub to transmit messages. ARPANET evolved into the Internet in the early 1970s, when Dr. Vinton Cerf and Robert Kahn were commissioned by the federal government to extend the network for military, government, and academic use.
1969 - "Abbey Road," by The Beatles, was #1 on U.S. album charts. Although "Let It Be" was the last Beatles album of new material to be released, "Abbey Road" was, in fact, the last album The Beatles recorded. The album, number one for eleven weeks, consisted of: "Come Together", "Something", "Maxwell's Silver Hammer", "Oh! Darling", "Octopus's Garden", "I Want You (She's So Heavy)", "Here Comes the Sun", "Because", "You Never Give Me Your Money". "Sun King", "Mean Mr. Mustard", "Polythene Pam", "She Came in Through the Bathroom Window", "Golden Slumbers", "Carry That Weight", "The End", "Her Majesty."
1970 - ABBA, then known as the Festfolk Quartet, play their first-ever concert at a Gothenburg, Sweden restaurant.
1971 - The first Eisenhower dollar coins were put into circulation by the U.S. Mint. The coins were minted from 1971 to 1978.
1972 - Top Hits
"My Ding-A-Ling" - Chuck Berry
"Burning Love" - Elvis Presley
"Nights in White Satin" - The Moody Blues
"Funny Face" - Donna Fargo
1974 - No. 1 Billboard Pop Hit: "You Haven't Done Nothin'," Stevie Wonder. The Jackson Five sing backup vocals on the song.
1975 - Elton John's "Island Girl" hit number one on the "Billboard Hot 100" chart. The song parked itself at the top of the hit heap for 3 weeks.
1975 - Sony Corporation of Japan started selling in the United Sates a video cassette recorder for home use, the "Betamax." It was built into a console that also contained a Sony color television set. The tape was contained in a plastic cassette to make it easy to handle. Sony had marketed the first open-reel video tape recorder for home use, the TCV-2010, beginning in 1966, which was designed to be used with a separate video recorder and separate microphone to record sound.
1979 - Edward Bennett Williams buys the Baltimore Orioles for a reported $12.3 million from Jerold Hoffberger.
1979 - Bob Dylan debuts the songs from his new album, a Christian polemic called "Slow Train Coming," on the first night of his new tour in San Francisco, CA. A shocked audience boos the new material throughout the set.
1980 - Top Hits
"Woman in Love" - Barbra Streisand
"He's So Shy" - Pointer Sisters
"Real Love" - The Doobie Brothers
"Theme from The Dukes of Hazzard" ("Good Ol' Boys") - Waylon Jennings
1983 - IBM introduced its long-awaited home computer, the PC Jr., starting at $669. The PC Jr. was doomed to a short life: the company discontinued the model in March 1985. They had chosen another operating system including that to be purchased by Bill Gates to launch Microsoft Corporation.
1984 - No. 1 Billboard Pop Hit: "Caribbean Queen (No More Love on the Run)," Billy Ocean. The song is first released as "European Queen" in the U.K.
1985 - Microsoft released Windows 1.01 (on five 360kb, 5.25-inch floppy disks). It ran on MS-DOS v5.0 (called MS-DOS Executive in Windows).
1985 - The birth of AOL: Q-Link, a proprietary online service for users of Commodore's Amiga computers, was launched. A newly-formed company called Quantum Computer Services, run by twenty-six-year-old Steve Case, created the service. Q-Link offered news, soap opera updates, games, and chat for $9.95 per month. Quantum later created an online system for Apple, called Applelink. When Apple abandoned the system in October 1989, Quantum decided to run the system itself under the name America Online.
1986 - Boston's "Third Stage" album hit the big time this day as it became the number one album in the U.S. Memorable (and not so memorable) tracks on the album: "Amanda", "We're Ready", "The Launch", "Cool the Engines", "My Destination", "A New World", "To Be a Man", "I Think I Like It", "Can'tcha Say", "Still in Love" and "Hollyann."
1987 - Dire Straits' CD "Brothers in Arms" passes the three million sales mark, becoming the UK's all-time best selling album.
1987 - Tom Watson won the first Nabisco Championship (later named the Tour Championship) of Golf by two strokes over Chip Beck. Watson scooped up $384,000 in prize money -- the biggest payoff in golf to that day.
1988 - Top Hits
"Groovy Kind of Love" - Phil Collins
"Kokomo" - The Beach Boys
"Wild, Wild West" - The Escape Club
"Gonna Take a Lot of River" - The Oak Ridge Boys
1988 - Low pressure brought gales and locally heavy rain to the northeastern U.S. The rainfall total of 1.46 inches at Newark, NJ was a record for the date. New York City was soaked with more than two inches of rain.
1993 - A series of storms dumps heavy snows over the Ohio Valley and the northeast. 10.3 inches fell at Mansfield, OH, the greatest so early in the season
1994 - The Chicago Bulls retired Michael Jordan's uniform (No. 23) and put it on display at the United Center.
1998 - Steve Young and Jerry Rice connected for their 80th career touchdown. That TD broke an NFL record, previously held by the Miami duo of Dan Marino and Mark Clayton. The Indianapolis Colts' Peyton Manning-to-Marvin Harrison is the most prolific regular season QB-WR connection in NFL history. The duo connected on an NFL record 114 passes during their decade together.
2001 - The first Major League game ever started in the month of November is a memorable one as the Yankees, for the second consecutive night, make a dramatic comeback in the bottom of the ninth to tie the game and go on to victory in extra innings. Tonight's heroes are Scott Brosius, who hits a game-tying, two out, two-run homer to knot the game at 2-2, and Alfonso Soriano, who singles in Chuck Knoblauch in the 12th giving the Yankees a 3-2 victory and 3-2 lead in the Series over the Diamondbacks.
2011 – Four states and 1.5 million people in the eastern US remained without power after a Halloween nor'easter hit the area with an unusual early snowfall.
2012 – Two weeks after Superstorm Sandy ravaged the area, half of New York City and millions of others in the northeastern US continued to suffer power outages, gas shortages and limited public transportation. The storm's death toll reached 90.
2013 – An $800 million lawsuit was filed by Fannie Mae against nine banks for manipulating the LIBOR benchmark interest rate. Among the defendants are Bank of America and Citibank.
-------------------------------------------------------------

SuDoku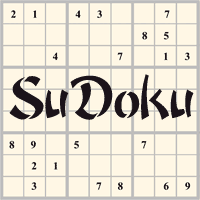 The object is to insert the numbers in the boxes to satisfy only one condition: each row, column and 3x3 box must contain the digits 1 through 9 exactly once. What could be simpler?
http://leasingnews.org/Soduku/soduko-main.htm
--------------------------------------------------------------

Daily Puzzle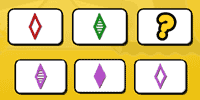 How to play:
http://www.setgame.com/set/puzzle_frame.htm
Refresh for current date:
http://www.setgame.com/set/puzzle_frame.htm
--------------------------------------------------------------


http://www.gasbuddy.com/
http://www.gasbuddy.com/GB_Map_Gas_Prices.aspx
http://www.gasbuddy.com/GB_Mobile_Instructions.aspx
--------------------------------------------------------------

Weather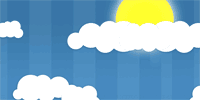 See USA map, click to specific area, no commercials
--------------------------------------------------------------

Traffic Live---
Real Time Traffic Information
You can save up to 20 different routes and check them out with one click,
or type in a new route to learn the traffic live
--------------------------------