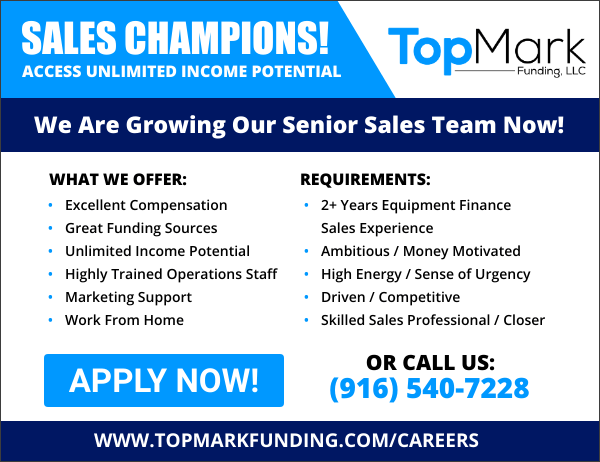 Friday, November 13, 2020


Today's Leasing News Headlines

Chesswood Reports $9,304 3rd Q; ($8,616) 9 months
(in CDN $000's, except EPS)
TopMark Funding Introduces DealerLinc
Financial Technology
New Hires/Promotions in the Leasing Business
and Related Industries
Leasing Industry Ads
---Help Wanted
Scott Wheeler Annual Survey for Originators of
Commercial Equipment Leasing and Finance
Chipotle to Open its Version of the "Ghost Kitchen"
Restaurant Trend Continues to Grow to Pick-up and Delivery
Macs No Longer Play a Leading Role at Apple
Chart Mac Computer Sales % of Apple's Revenue
Voters Approve Marijuana Legalization in Five States
"additional states will grow the cannabis industry by $9 billion"
Sean Connery Classics: Dr. No (1962); The Offence (1973)
The Man Who Would be King (1975); The Untouchables (1987)
Indiana Jones and the Last Crusade (1989) Fernando Croce Choices
Labrador Retriever/Great Dane Mix (puppy)
Rancho Santa Margarita, California Adopt-a-Dog
Wednesday, November 18th 3:00pm EST
David C. Lee North Mill Chairman and CEO
Free Webinar Wednesday, Nov. 18th 3:00pm ET
News Briefs---
Covid-19 Drives a Surge in Online
Holiday Shopping
Coronavirus: Capacity restrictions
could provide outsized impact, study says
Vending machine operators feel fallout
of abandoned break rooms, closed schools
Rivian to deliver $75,000 Illinois-built electric truck in June,
complete with 300-mile range and vegan leather seats
US piles up record October budget deficit of $284.1 billion
Sept. 30, Year End totaled a record $3.1 trillion
Honda Receives First Approval
to Sell Level 3 Autonomous Cars

You May have Missed---
Wearing a mask isn't just about protecting other people,
the CDC says. It can help you — and might prevent lockdowns.
Their coronavirus vaccine candidate has made them billionaires.
This modest German Turkish couple doesn't own a car
Broker/Funder/Industry Lists | Features (wrilter's columns)
Top Ten Stories Chosen by Readers | Top Stories last six months
www.leasingcomplaints.com (Be Careful of Doing Business)
www.evergreenleasingnews.org
Leasing News Icon for Android Mobile Device
Sports Brief----
California Nuts Brief---
"Gimme that Wine"
This Day in History
SuDoku
Daily Puzzle
GasBuddy
Weather, USA or specific area
Traffic Live----
######## surrounding the article denotes it is a "press release," it was not written by Leasing News nor has the information been verified. The source noted. When an article is signed by the writer, it is considered a "byline." It reflects the opinion and research of the writer.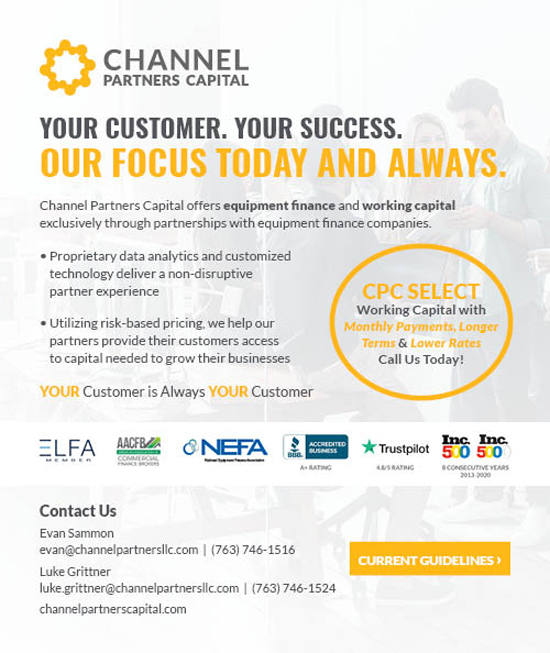 [headlines]
--------------------------------------------------------------
Chesswood Reports $9,304 3rd Q; ($8,616) 9 months
(in CDN $000's, except EPS)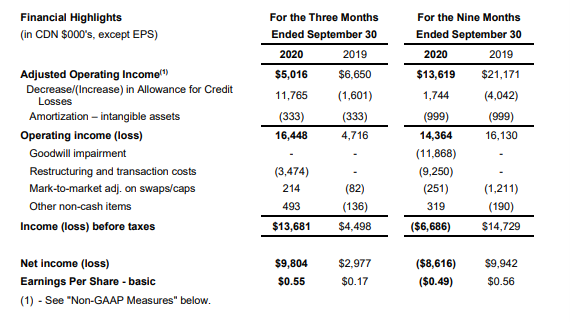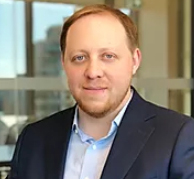 Ryan Marr, Chesswood's President and CEO, said, "Our efforts to return customer contracts to their regular payment schedules continued in Q3, with total modified leases and loans declining to 5.8% in the U.S. and to 1.8% in Canada. As a result, our charge-offs and allowance for credit losses declined meaningfully in the quarter, resulting in strong profitability. As well, we are in the process of appropriate rehires of employees at our operating companies."
ABOUT CHESSWOOD
Through three wholly-owned subsidiaries in the U.S. and Canada, Chesswood Group Limited is North America's only publicly-traded commercial equipment finance company focused on small and medium-sized businesses. Our Colorado-based Pawnee Leasing Corporation, founded in 1982, finances a highly diversified portfolio of commercial equipment leases and loans through relationships with over 600 independent brokers in the U.S. Located in Houston, Texas, Tandem Finance Inc. provides equipment financing to small and medium-sized businesses in the U.S. through the equipment vendor channel. In Canada, Blue Chip Leasing Corporation has been originating and servicing commercial equipment leases and loans since 1996, and todayoperates through a nationwide network of more than 50 independent brokers. Based in Toronto, Canada, Chesswood's shares trade on the Toronto Stock Exchange under the symbol CHW.



[headlines]
--------------------------------------------------------------

TopMark Funding Introduces DealerLinc
Financial Technology

TopMark Funding announces its new proprietary technology, DealerLinc. The commercial vehicle dealer funding destination company believes the program will serve its growing dealership client base.
Evan Lang, Co-Founder and Managing Director at TopMark Funding, said, "Our company is a leading resource for dealers and now we are increasing our commitment to working with dealerships by investing in technology and tools that help our dealership partners fund transactions easily and fast.
"With our commitment to dealers and with this new technology, we expect that we will be able to decrease the total time invested by a dealership to fund a transaction by up to 50%. This translates to dealers being better equipped and having more time to focus on serving their customers, ultimately selling more trucks."
Some of DealerLinc's key features include:
Enhanced communication tools to streamline the process of getting customers funded quickly, including the ability to easily upload documents directly through the system, eliminating the need for back-and-forth emails and phone calls.
Real-time display and detail of all applications including their current status.
Automatic alerts when transactions move through the approval and funding process, allowing dealers to stay updated on existing transactions and keep their focus on closing new business.
Centralized destination that captures pertinent information on all applicants so dealers can easily revisit or reopen an existing transaction or prior customer.
Customized experience tailored to dealerships needs and designed to help dealers scale the financing services and solutions they provide to their customers.
Founded in 2015, Top Mark has been helping transportation companies grow by offering strategic funding solutions for fleet owners and growing owner operators in a variety of situations. With a laser focus on speed, accuracy and unmatched customer service, TopMark Funding and its dedicated team assist dealers in financing over $5 million of commercial vehicles each month.
Larry Molenburg
Senior VP/Business Development
larry_molenburg@yahoo.com
More about the program:
https://www.topmarkfunding.com/dealerlinc/
[headlines]
--------------------------------------------------------------
New Hires/Promotions in the Leasing Business
and Related Industries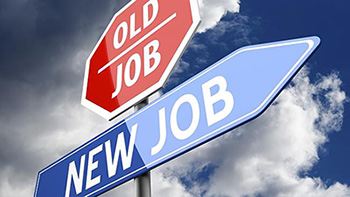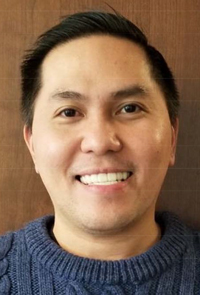 Ramil (Ram) Arpojia was hired as Credit Analyst, Equipment Finance Department, First Foundation Bank, Irvine, California. Previously he was Credit Risk Underwriter, Intuit (March, 2020 - October, 2020). He joined Bank of Hope, March, 2017, as Portfolio Manager; promoted AV & Portfolio Officer II, April, 2019); Mortgage Loan Servicing Officer, Royal Business Bank (August, 2016 - March, 2017). He joined Wilshire Bank January, 2012, Portfolio Analyst; promoted August, 2015, Senior Portfolio analyst; MSB Customer Service Agent, M. Lhullier Financial Services (June, 2011 - January, 2012); Customer Service Sales Specialist, US Auto Parts (March, 2007 - November, 2009). Education: Gordon College, Olongapo City. Bachelor of Business Administration (BBA) Business Administration and Management, General (2003 - 2007). Freeport Institute for Research, Science and Technology. Associate's degree, Computer Technology (2000 - 2002). https://www.linkedin.com/in/ramil-arpojia-a28076172/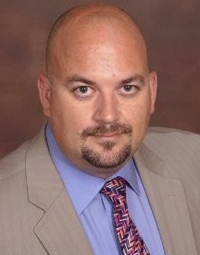 Dan Hink was hired as Sale Manager, Macquarie Group, West Coast. He is located in Charlotte Metro. Previously, he was Relationship Manger, TIAA Bank (February, 2005 - November, 2020). He joined Wells Fargo Financial Leasing August, 1997, as Program Manager; promoted February, 2004, Sales. Education: Iowa State University, College of Business, Bachelor of Science (B.S.), Finance, General. Morningside College (1993 - 1995).
https://www.linkedin.com/in/dan-hink-8030548/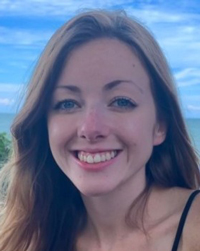 Fiona Kraynic was promoted to Salesforce Business Specialist, First American Equipment Finance, Rochester, New York. She joined the firm February, 2018, Vendor Finance Intern; promoted August, 2018, Associate Sales Analyst; promoted July, 2018, Salesforce Analyst, IT. Previously, she was Internal External Relations Assistant, Rochester Institute of Technology, Part-Time (January 2017 - July, 2018); Supervisors, Tom Wahl's, Part-Time (September, 2013 - August, 2017); ESR Processor and Data Analyst, Paychex, Internship (November, 2015 - April, 2017). Volunteer: Summer Camp Counselor, Camp Good Days and Special Times (June, 2015 - Present). Education: Rochester Institute of Technology, Sunders College of business (Marketing Major, Business Management Minor, (2016 - 2020). Fairpoint High School. Advanced Regents Diploma and CTE (Career & Technical Education). Endorsement High School (2012 - 2016). Activities and Societies: DECA Club, Peer Ambassador Softball, business Co-Op, CTE. https://www.linkedin.com/in/fiona-kraynik-847bbb148/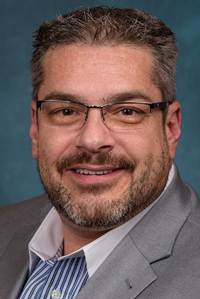 Thomas McDonald was promoted to Enterprise Financial Area Manager, Hewlett Packer Enterprise, Mountain View, California. He is located in the Greater Chicago Are. He joined the firm April, 2013, Channel Financial Area Manager Previously, he was at CDW, starting November, 2007, Corporate Account Manager; promoted August, 2009, Avocent Partner Specialist; promoted November, 2010, CEW/Finance and Leasing Specialist; Channel, Client Account Executive, Financial Lending Industry, New Century Finance, Encore Credit Corporation, FMF Capital (1992 - 2007). Education: University of Phoenix. William Rainey Harper College. https://www.linkedin.com/in/thomas-mcdonald-8366446/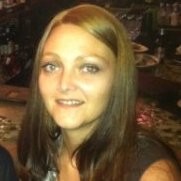 Melissa Ritchie was promoted to Senior Funding Analyst, Navitas Credit Corporation, located in the Parsippany, New Jersey office. She joined the firm January, 2013, as Funding Analyst. Previously she was Production Coordinator, Titan 360 (2011 -2012); Operations Assistant, Eastern Distributing (September, 2005 - February, 2011); Site Administrator, Alpha NetSolutions, Inc. (1999- 2001). Education: Paramus Catholic. Diploma (1995 -1999). https://www.linkedin.com/in/melissa-ritchie-03275a58/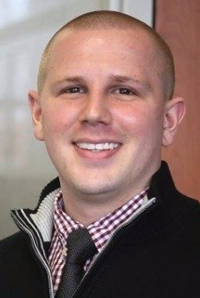 Joseph Winters was hired as Senior Business Development Account Manager, NewLane Finance, Philadelphia, Pennsylvania Previously, he was Senior b\usiness Development Manager, Direct/Indirect, Marlin Capital Solutions (May, 2016 - October, 2020); Store Supervisor, TED (May, 2013 - April 2016). Education: Rowan University, Bachelor's degree, Law and Justice (2018). Camden County College, Associate's degree, Criminal Justice and Corrections'. Sterling High School. College Prep Studies .https://www.linkedin.com/in/joseph-winters-957967aa/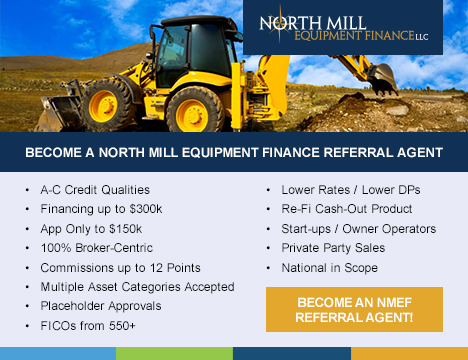 [headlines]
--------------------------------------------------------------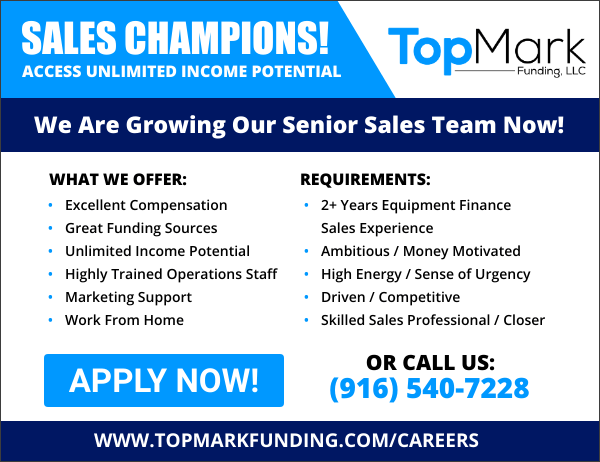 [headlines]
--------------------------------------------------------------
Scott Wheeler Annual Survey for Originators of
Commercial Equipment Leasing and Finance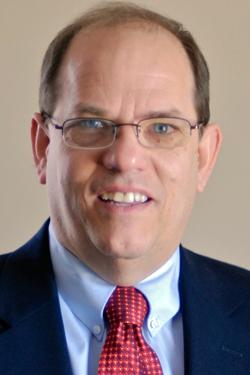 Scott states, "2020 has been a unique year for many originators and these results will be interesting to originators throughout the industry. Your participation is greatly appreciated and is needed to increase the value of the data.
"The survey requires only 2 to 5 minutes to complete."
Start the survey by
CLICKING HERE
https://www.surveymonkey.com/r/G3ZDYL7
Questions and suggestions regarding
the survey are welcome.
Phone: 410-877-0428
email: scott@wheelerbusinessconsulting.com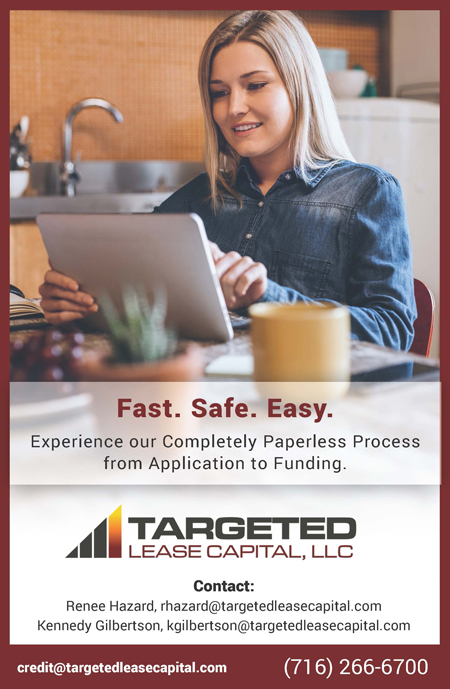 [headlines]
--------------------------------------------------------------
Chipotle to Open its Version of the "Ghost Kitchen"
Restaurant Trend Continues to Grow to Pick-up and Delivery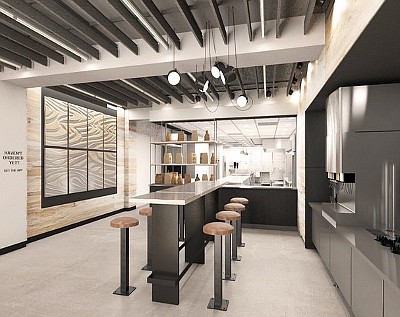 A rendering of the Chipotle Digital Kitchen
The Orange County Business Journal reports, "Newport Beach-based Chipotle Mexican Grill Inc. (NYSE: CMG) plans to open its take on the ghost kitchen concept as the chain aims to build on the momentum around its digital business."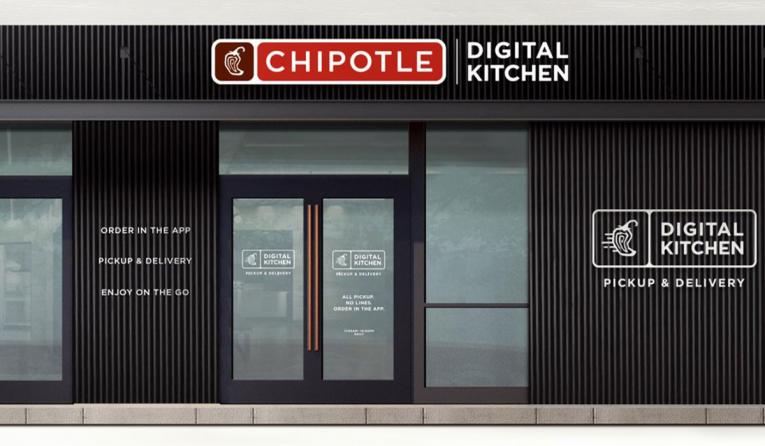 The first Chipotle Digital Kitchen will offer pick-up and delivery service this Saturday. It will be located in Highland Falls, New York, outside a military academy. It will handle pickup and delivery orders only.
Plans call for the digital kitchen model to eventually be rolled out to other markets where a full-size restaurant isn't feasible.
Chief Technology Officer Curt Garner pointed out the chain's digital sales tripled last quarter compared to the year-ago period and the Digital Kitchen builds on that business. Garner noted that "digital sales tripled during the last quarter."
Chipotle, at the same time, also revealed a 22,000-square-foot test kitchen in Irvine called the Cultivate Center. The outpost, outside of testing new recipes, includes a development lab where prototypes for restaurant design are created, conference rooms for board meetings or consumer research gatherings, production studio for commercials and training space.
According to Investor's Business Daily, "Digital ordering for Chipotle and other restaurants has grown as the coronavirus pandemic keeps people from dining inside restaurants. A recent study in Nature found that indoor spaces like restaurants and cafes were among the areas that drove infections higher during the spring.
"So-called 'ghost kitchens,' geared toward pickup and delivery orders, have also gained prominence during the pandemic. Those kitchens are often housed together in larger buildings. Each kitchen often uses fewer employees than in regular restaurant.
Delivery costs from providers such as Grubhub (GRUB), Uber Eats, DoorDash and Postmates , have added to operating costs,
as well as higher ingredient costs as well as protective equipment during the pandemic Investors Business Daily noted.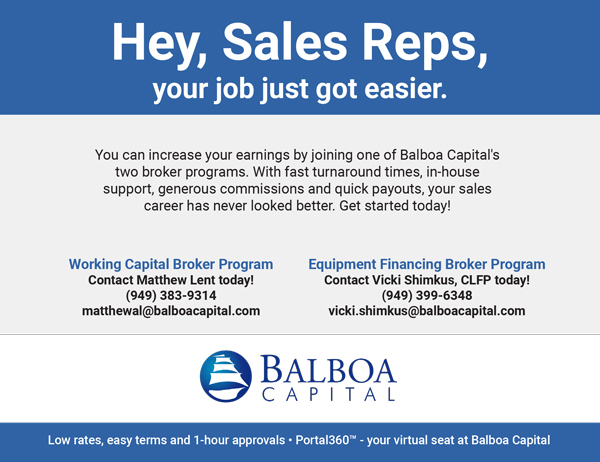 [headlines]
--------------------------------------------------------------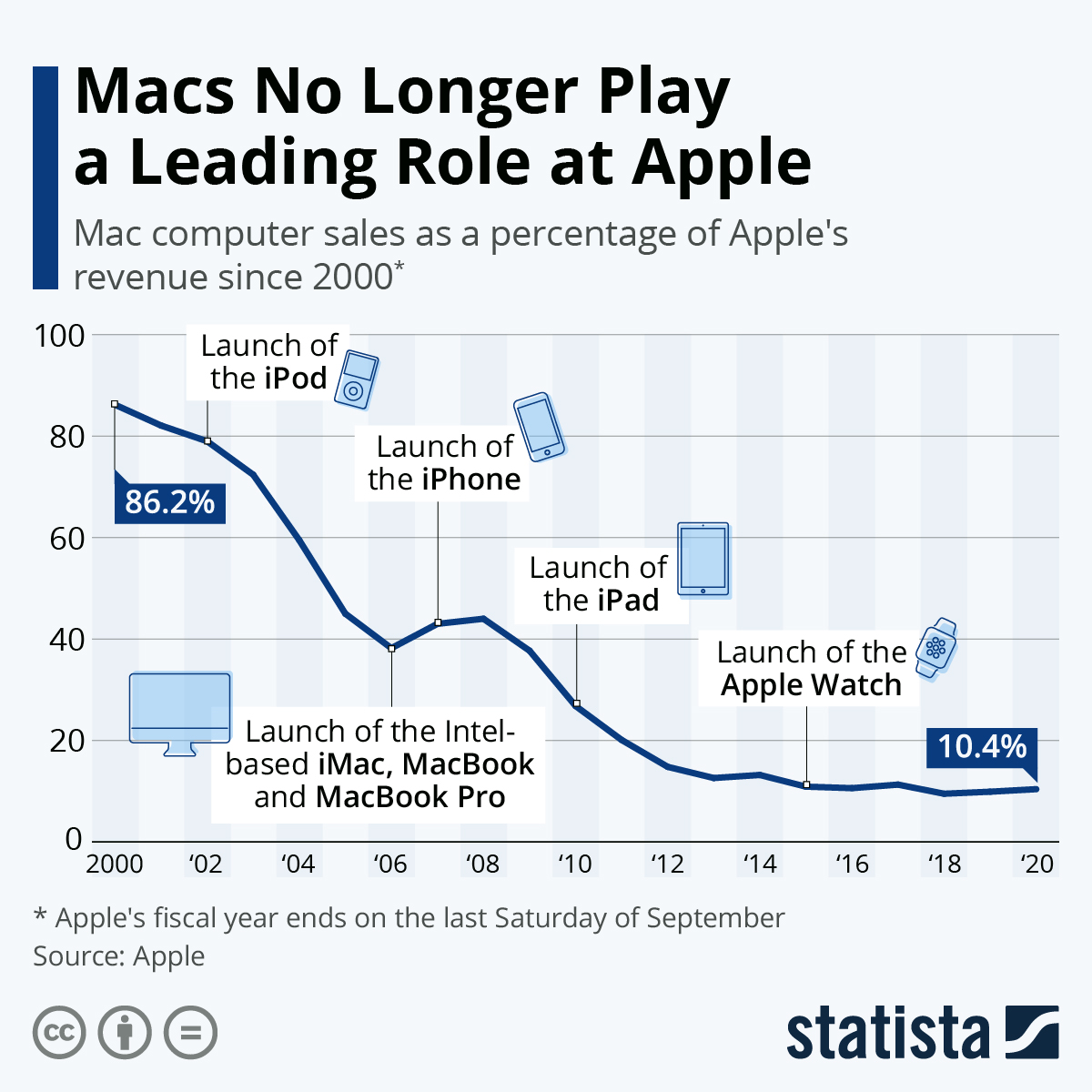 Confirming earlier reports, Apple officially announced a third product launch event for this fall, after holding separate events for new iPads and Apple Watches in September and the latest iPhones in October. The upcoming event, headlined 'One More Thing' in reference to Steve Jobs' famous practice of saving best for last, will be held virtually on November 10 and is all but certain to be about new MacBooks using Apple's own chips as opposed to Intel processors, which Apple has been using since 2006.
In the recently ended fiscal year 2020, the company formerly known as Apple Computer generated $28.6 billion in revenue selling what it was originally named after: computers. And while that makes Apple's Mac business of 2020 more than four times as large as it was at the turn of the century, selling laptops and desktop computers is no longer as crucial to the company's overall success as it used to be. Mac sales may have quadrupled over the past two decades, but Apple's total sales increased more than 30-fold over the same period.
While the release of the first iMac in 1998 marked the beginning of Steve Jobs' second stint at Apple and the company's return to form, the Mac line has done little more than lay the groundwork for what makes Apple the most valuable company in the world two decades later. As the following chart illustrates, Mac computers gradually lost importance to Apple as the company introduced one blockbuster product after another (think iPod, iPhone and iPad) in the first decade of the 21st century. In 2020, Mac sales accounted for just 10.4 percent of Apple's total revenue, down from 86 percent in 2000.
By Felix Richter, Statista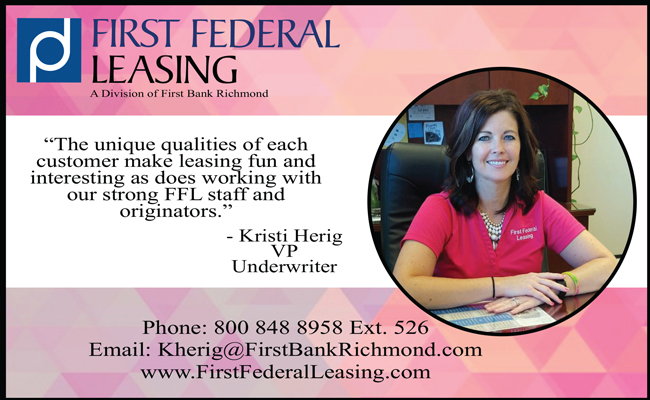 [headlines]
--------------------------------------------------------------
Voters Approve Marijuana Legalization in Five States
"additional states will grow the cannabis industry by $9 billion"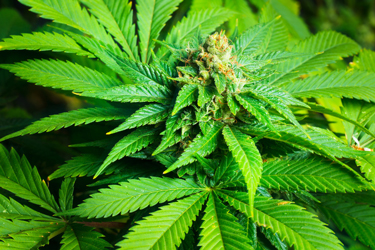 Five states adopted measures to legalize marijuana during last week's elections. These states —South Dakota, New Jersey, Montana, Mississippi and Arizona — had measures for medical or recreational marijuana use, or both, on their ballots.
According to New Frontier Data, a marijuana market firm, legalization of marijuana in the additional states will grow the cannabis industry by an estimated $9 billion. Here's a breakdown of the measures in the different states that were approved on Tuesday's ballots.
South Dakota
South Dakota voters approved Measure 26, which requires the state to create a medical cannabis program for possession, use and home cultivation for individuals with qualifying medical conditions.
Voters also approved Constitutional Amendment A, which revises the state's constitution to allow the possession, purchase and distribution of up to an ounce of cannabis for individuals who are 21 years and above.
The state legislature is required to draft and pass new legislations to set up a state medical cannabis program before April 1, 2021.
New Jersey
Voters from New Jersey legalized the recreational use of marijuana by voting yes on the Question 1 measure. This means that the state's constitution will be revised to permit individuals 21 years and older to possess and use cannabis, and also permit cannabis to be grown, processed and sold in the state.
Montana
Under the Constitutional Initiative 118 and the I-190 measures, the adult recreational use of marijuana was legalized. These initiatives will cap the drug's possession at less than 8 grams (or 1 ounce) of concentrated cannabis and legalize the use and purchase for individuals who are 21 years and older.
Mississippi — Ballot Measure 1, Initiative 65 & Initiative 65A
Under Ballot Measure 1, Mississippi voters opted to legalize medical marijuana use. Initiative 65 A and Initiative 65 depended on the outcome of Ballot Measure 1. A majority chose Initiative 65, as it requires the state to allow use for 20 medical conditions and also cap quantities that patients could possess at 2.5 ounces, which is roughly 71 grams.
Initiative 65A would have made medical use more limited.
Arizona
In Arizona, Proposition 207, which supported the legalization of recreational cannabis use for people aged 21 and older, was approved. The measure also imposed a 16% excise tax on the drug.
Gage Cannabis Co. is a vertically integrated marijuana company that you should watch. This Michigan-based firm has set its eyes on being the biggest brand in the state. Gage's unique products are tailored to help the company attain its market-leader objective.
Source: Cannabisnewswire
[headlines]
--------------------------------------------------------------
Watch at Home: Fernando's Reviews
Effortlessly masculine and endlessly charismatic, Scottish superstar Sean Connery (1930-2020) was nothing less than a screen icon. Though forever remembered as the definitive James Bond, his long career gave him plenty of chances to showcase his presence, humor and intensity in various genres. So check out Netflix for this legend's greatest roles.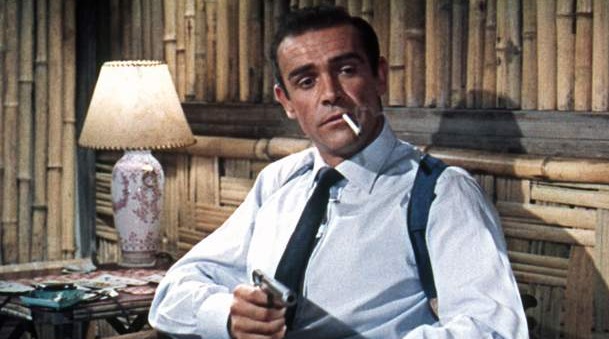 Dr. No (Terence Young, 1962): Connery achieved international stardom with his portrayal of Ian Fleming's secret agent James Bond, capturing an impeccable mix of suavity and ruthlessness that made the character so fascinatingly durable. In the mega-successful franchise's first cinematic entry, Bond goes to the Caribbean to investigate a string of mysterious assassinations. Finding traces of radioactive material in a local island, he uncovers a nefarious plot by brilliant scientist Dr. No (Joseph Wiseman), who now works for the underworld organization SPECTRE. With the help of shell diver Honey Ryder (Ursula Andress), the British spy must thwart the villain's plan to sabotage American rockets. Setting the template for the series' formula of action and humor, the film is still exciting, as well as a distillation of Connery's brand of cool.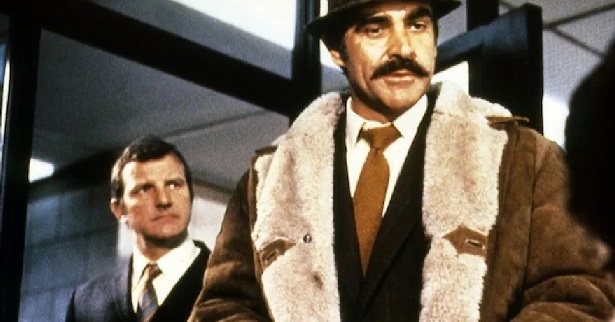 The Offence (Sidney Lumet, 1973): Connery and legendary director Sidney Lumet ("Dog Day Afternoon") worked together numerous times, though never more strongly than in this intense British drama, which depicts the psychological strain of a seasoned police inspector. He plays Sgt. Johnson, who's grown increasingly disturbed by the crimes he's for years dealt with in the force. His latest assignment—investigating the rape of a little girl—pushes him over the edge, threatening his job, his marriage to Maureen (Vivien Merchant), and ultimately his own sanity. When he unloads this pent-up anger on the suspect, Baxter (Ian Bannen), it becomes unclear which side of the law Johnson now belongs to. Uncompromisingly intense, Lumet's grim film packs a mighty wallop, thanks enormously to Connery's fearless portrayal of bullying, sadness, and disgust.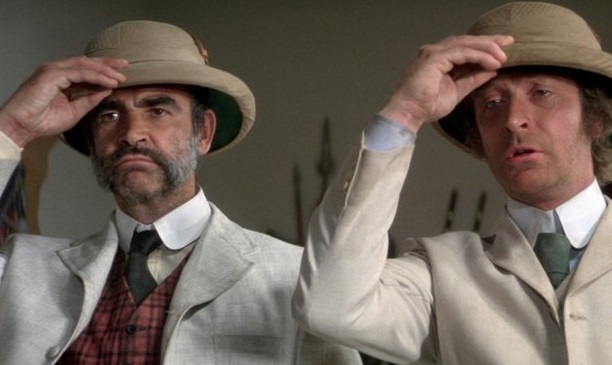 The Man Who Would Be King (John Huston, 1975): In the actor's own favorite among his roles, Connery teams up delightfully with Michael Caine in this rousingly old-fashioned adventure yarn, from legendary director John Huston. Connery and Caine playDanny Dravot and Peachy Carnehan, English soldiersstationed in 19th-century colonial India. With eyes set on posts beyond their military ranks, they travel to a distant kingdom and promptly get involved with hostile neighbors. When he survives an attack during a battle, Dravot is hailed as agod by the locals, a rolehe gladly accepts even as Carnehan grows uneasy. Based on a story by Rudyard Kipling (who even turns up as a character, played by Christopher Plummer), this fanciful romp has both the stars and the director in vigorous form.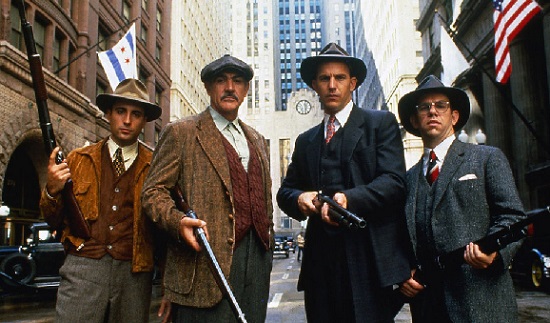 The Untouchables (Brian De Palma, 1987): The popular 1950s TV show gets a supercharged makeover in this outstanding thriller from master of suspense Brian De Palma. In Prohibition-time Chicago, gangland kingpin Al Capone (Robert De Niro) reigns supreme. Determined to take down his crime empire, law agent Elliott Ness (Kevin Costner) instead comes face to face with a wall of corruption. Fighting fire with fire, he gathers a group of lawmen who will not be intimidated: Irish cop Jimmy Malone (Connery, in a stormy turn that won him a Best Supporting Actor Oscar), Italian trainee George Stone (Andy Garcia), and Washington accountant Oscar Wallace (Charles Martin Smith). What follows is a rousing battle between the opposite sides of law and order, directed with operatic intensity by De Palma.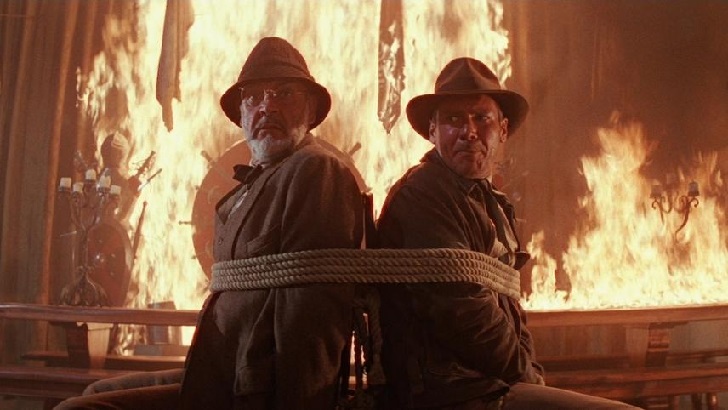 Indiana Jones and the Last Crusade (Steven Spielberg, 1989): Connery had one of his most delightful later turns in Steven Spielberg's exciting second sequel to "Raiders of the Lost Ark." Harrison Ford is back as Indiana Jones, globe-trotting explorer extraordinaire, though this time he's paired with an unexpected sidekick: Professor Henry Jones, his estranged father, played by Connery in a conscious bridging of action heroes from different generations. The search that brings them together takes themthrough World War II Europe in search ofthe magical Holy Grail. Deepinto Nazi territory, their bond is tested not just by ruthless enemies, but by their own need for faith. Though many fans of the franchise may prefer the earlier installments, this one may be the series' most spiritually satisfying entry.
[headlines]
--------------------------------------------------------------
Labrador Retriever/Great Dane Mix (puppy)
Rancho Santa Margarita, California Adopt-a-Dog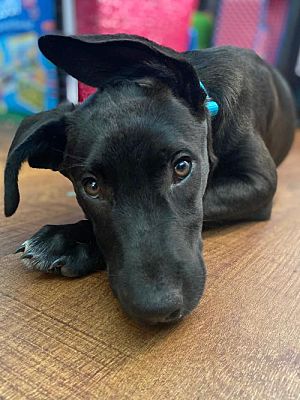 Kip
ID 16156350
Male
Age: 4 months old
Lbs. 40 lbs.
(when grown will be large
61 lbs to 100lbs,)
Color: Black with white
Good with Dogs
Good with Kids
Meet Kip! If you are looking for an energetic, playful, all around sweet puppy to add to your family you have come to the right place. Kip is a four-month-old Lab mix currently weighing about 40 lbs. He very easy to fall in love with! He plays wonderfully with other dogs, and loves toys and children. He truly is the perfect combination of playful and sweet. With his big brown eyes and floppy ears, what is not to love? This puppy is a big boy, and would be an ideal fit in a home with an outdoor space for him to run and play. He is mastering the art of potty training and when he is taken out on a regular basis, he is accident free.
He gets along wonderfully with children, but keep in mind, this guy is a big baby himself so he tends to jump - he has been receptive to training commands. Kip loves toys and since he is teething, we have found that they come in handy. He knows how to sit, and certainly knows when it is time for a treat or a meal. Kip loves to hug you around the neck if you sit on the ground in front of him and he also really enjoys the car. Overall, this beautiful boy has adjusted wonderfully and very quickly to his foster home. His forever family will need to continue his training and keep him active both physically and mentally. Sound like the perfect match? Get your application in today!
If you are interested in adopting, please visit the I.C.A.R.E. Dog Rescue website and complete an adoption application: www.icaredogrescue.org/ready-to-adopt
Adoption fee $350 includes: neuter • shots up to date • micro-chip • fecal and vet check
(Mailing address)
I.C.A.R.E. Dog Rescue
31441 Santa Margarita Parkway
Suite A-194
Rancho Santa Margarita, CA. 92688
http://www.icaredogrescue.org
General Inquiries
rescue@icaredogrescue.org
Adoption and Records Inquires
adopt@icaredogrescue.org
Send message:
https://www.icaredogrescue.org/contact
[headlines]
--------------------------------------------------------------
Wednesday, November 18th 3:00pm EST
David C. Lee North Mill Chairman and CEO
Free Webinar Wednesday, Nov. 18th 3:00pm ET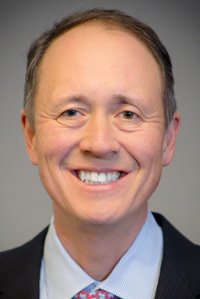 "Funding Assets from A to Z" with David C Lee, Chairman and CEO, North Mill Equipment Finance. Latest policies and procedures, types of transactions; available for questions.
A member of the Leasing News Advisory Board. Mr. Lee has served as Chairman and CEO of North Mill since December 2016 and previously was the CEO of Colford Capital Holdings, the former parent company of North Mill and its asset-based lending affiliate, North Mill Capital, from 2012 until the sale to Wafra Capital Partners in August 2018.
Previously, Mr. Lee served as President of D.B. Zwirn & Co., a $6.5 billion AUM alternative asset manager and successfully navigated that firm through the 2008 financial crisis and eventual merger integration into Fortress Investment Group. He was the Founding Managing Partner of Saturn Venture Partners and a Partner with the private equity firm of Sandler Capital.
For the first half of his career, Mr. Lee was an investment banker, most recently serving as a Managing Director at Lazard, where he advised on M&A transactions valued in excess of $50 billion.
Mr. Lee graduated magna cum laude from The Wharton School at the University of Pennsylvania in 1986.
To register for the free webinar on Wednesday, November 18 at 3:00 pm EST, please click here:
https://register.gotowebinar.com/register/3497329195431512588
[headlines]
--------------------------------------------------------------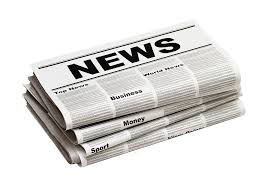 News Briefs---
Covid-19 Drives a Surge in Online
Holiday Shopping
https://www.digitalcommerce360.com/article/coronavirus-impact-online-retail/tm_content=alert
Coronavirus: Capacity restrictions
could provide outsized impact, study says
https://www.digitalcommerce360.com/article/coronavirus-impact-online-retail/
Vending machine operators feel fallout
of abandoned break rooms, closed schools
https://www.stltoday.com/business/local/vending-machine-operators-feel-fallout-of-abandoned-break-rooms-closed-schools/article_772376b9-3cf1-5f0b-8fbf-6c47abff9550.html
Rivian to deliver $75,000 Illinois-built electric truck in June,
complete with 300-mile range and vegan leather seats
https://www.chicagotribune.com/business/ct-biz-rivian-electric-truck-pricing-delivery-20201112-wfuq3zejoncyfb3itziprjkuca-story.html
US piles up record October budget deficit of $284.1 billion
Sept. 30, Year End totaled a record $3.1 trillion
https://www.pressdemocrat.com/article/news/us-piles-up-record-october-budget-deficit-of-284-1-billion/?sba=AAS
Honda Receives First Approval
to Sell Level 3 Autonomous Cars
https://futurism.com/the-byte/honda-cleared-begin-selling-first-level-3-autonomous-cars

[headlines]
--------------------------------------------------------------


You May Have Missed---

Wearing a mask isn't just about protecting other people,
the CDC says. It can help you — and might prevent lockdowns.
https://www.washingtonpost.com/health/2020/11/12/covid-masks-protect-wearers/
Their coronavirus vaccine candidate has made them billionaires.
This modest German Turkish couple doesn't own a car.
https://www.washingtonpost.com/world/europe/coornavirus-vaccine-biontech-pfizer/2020/11/12/37acb78c-2467-11eb-9c4a-0dc6242c4814_story.html

[headlines]
--------------------------------------------------------------
Sports' Week 10 NFL picks: Do Rams, Cardinals catch
Seahawks in NFC West?
https://www.usatoday.com/story/sports/nfl/2020/11/12/nfl-week-10-picks-predictions-rams-seahawks-cardinals-bills/3761278001/
Cleveland's Shane Bieber, Cincinnati's Trevor Bauer
win Cy Young Awards
https://www.pressdemocrat.com/article/sports/clevelands-shane-bieber-cincinnatis-trevor-bauer-win-cy-young-awards/
San Francisco Bay Area sports at a tipping point:
From Warriors' draft to 49ers' QB
https://www.sfchronicle.com/sports/ostler/article/Bay-Area-sports-at-a-tipping-point-From-15720362.php
[headlines]
--------------------------------------------------------------


California Nuts Briefs---

Jed York Won and Santa Clarian's Lost
— For Now
https://santaclaranews.org/2020/11/10/jed-york-won-and-santa-clarans-lost-for-now/
Coronavirus: California reaches grim
1 million case milestone
https://www.mercurynews.com/2020/11/12/coronavirus-california-reaches-grim-1-million-case-milestone/
Silicon Valley suburbs see rents fall with remote-work routine
Some East Bay cities see significant drops as well
https://www.mercurynews.com/2020/11/12/silicon-valley-suburbs-see-rents-fall-with-remote-work-routine/
Wildfire spotting network grows
to 610 cameras across California
https://www.nbcsandiego.com/news/local/wildfire-spotting-network-grows-to-610-cameras-in-california/2440134/
Real estate: Huge industrial center eyed in south San Jose
https://www.mercurynews.com/2020/11/12/real-estate-huge-industrial-center-south-san-jose-tech-develop-amazon/



[headlines]
--------------------------------------------------------------



"Gimme that Wine"

http://www.youtube.com/watch?v=EJnQoi8DSE8
Wine of the week: Rombauer Vineyards,
2018 Napa Valley Cabernet Sauvignon
https://www.pressdemocrat.com/article/lifestyle/wine-of-the-week-rombauer-vineyards-2018-napa-valley-cabernet-sauvignon/
Michael David Winery named American Winery of the Year
by Wine Enthusiast Magazine
https://www.thepress.net/news/state/michael-david-winery-named-american-winery-of-the-year-by-wine-enthusiast-magazine/article_23657aae-4707-5b42-95c0-473cde2e5f53.html
Portugal's Answer to Cabernet is Complex and Ageworthy
https://www.winemag.com/2020/06/16/portugal-touriga-nacional/
One of Sonoma's oldest Pinot Noir vineyards has
an under-the-radar historic tie to S.F. Victorians
https://www.sfchronicle.com/wine/article/One-of-Sonoma-s-oldest-Pinot-Noir-vineyards-has-15713892.php

Free Wine App
https://www.nataliemaclean.com/mobileapp/

Wine Prices by vintage
http://www.winezap.com
http://www.wine-searcher.com/
[headlines]
----------------------------------------------------------------
This Day in History
1518 - One of Christopher Columbus's officers, Diego Velasquez obtains the Spanish Crown authority to colonize the new countries in the Americas. He conquered Cuba in 1511 and backed Hernando Cortes' expedition to Mexico, who turned against him. Those sent to bring him back and the riches he found were defeated or joined Cortes. Velasquez died in Havana, 1524.
1765 - Birthday of Robert Fulton (d. 1815), inventor of the steamboat, at Little Britain, PA. Revolutionized transportation, allowing the growth that eventually opened the growth of what are now Central states, but then called "the West." In 1800, he was commissioned by Napoleon Bonaparte to attempt to design the Nautilus, which was the first practical submarine in history. He is also credited with inventing some of the world's earliest naval torpedoes for use by the British Royal Navy.
http://xroads.virginia.edu/~HYPER/DETOC/transport/fulton.html
http://www.history.rochester.edu/steam/thurston/fulton/
1775 - American troops led by General Richard Montgomery capture the City of Montreal, Canada.
http://memory.loc.gov/ammem/today/nov13.html
1789 - Benjamin Franklin wrote to a friend, "In this world nothing can be said to be certain, except death and taxes." Franklin later repeated it in his newspaper and it has become one of the most popular sayings in the American language.
1789 - President George Washington ended his tour of the New England states that he began on October 15, traveling in a hired coach, accompanied by Major William Jackson, his aide-de-camp, and Tobias Lear, his private secretary, along with six servants, nine horses, and a luggage wagon. He went as far north as Kittery, ME, then part of Massachusetts. As Rhode Island and Vermont had not yet joined the new government, he did not visit those states. Washington's first tour of the southern states was made from April 7 to June 12, 1791, during which time he made a 1,887 mile trip from his estate in Mount Vernon, VA, through Philadelphia, south through Virginia, and the Carolinas into Georgia, and back to Mount Vernon.
1835 - Texans officially proclaimed independence from Mexico and called itself the Lone Star Republic, after its flag, until its admission to the Union in 1845.
1854 – 284-300 perished as immigrant vessel New Era foundered off New Jersey coast.
http://www.bruzelius.info/Nautica/Maritime_History/US/USNM(1)_p223.html
1839 - The Liberty Party, an antislavery party, held its first national convention at Warsaw, NY. It nominated James G. Birney of New York for president. Birney, a former Kentuckian and slaveholder, wielded strong political influence in western New York and the Ohio River Valley. Francis J. Lemoyne was nominated for vice-resident.
1860 - Helen Archibald Clarke with lifetime partner Charlotte Endymion Porter founded, edited, and published "Poet Lore" which introduced Americans to a number of European modern poets. Both were prolific writers and editors of writings by Shakespeare, Browning, Longfellow, and others. Ms. Clarke was also a talented musician and composer.
1861 - President Lincoln pays a late-night visit to General George McClellan, who Lincoln had recently named general in chief of the Union army. The general retired to his chambers before speaking with the president. This was the most famous example of McClellan's cavalier disregard for the president's authority. Lincoln had tapped McClellan to head the Army of the Potomac, the main Union army in the East, in July, 1861 after the disastrous Union defeat at the First Battle of Bull Run. McClellan immediately began to build an effective army and he was elevated to general-in-chief after Winfield Scott resigned on October 31. McClellan drew praise for his military initiatives but quickly developed a reputation for his arrogance and contempt toward the political leaders in Washington. After being named to the top post, McClellan began openly to cavort with Democratic leaders in Congress and show his disregard for the Republican administration. To his wife, he wrote that Lincoln was "nothing more than a well-meaning baboon," and Secretary of State William Seward was an "incompetent little puppy." Lincoln made frequent evening visits to McClellan's house to discuss strategy. On November 13, Lincoln, Seward, and Presidential Secretary John Hay stopped by to see the general. McClellan was out, so the trio waited patiently for his return. After an hour, McClellan came in and was told by a porter that the guests were waiting. McClellan headed for his room without a word and, only after Lincoln waited another half-hour, was the group informed of McClellan's retirement to bed. Hay felt that the president should have been greatly offended, but Lincoln casually replied that it was "better at this time not to be making points of etiquette and personal dignity." Lincoln made no more visits to the general's home. He was not a very good general and the Seven Days Campaign, also known as McClellan's Peninsula Campaign that started on July 1, 1862, was a disaster. On July 11, Maj. General Henry W. Halleck was named commander-in-chief of the Union armies by President Lincoln. Without McClellan criticizing him, Lincoln, on July 22, wanted to issue an Emancipation Proclamation and told his Cabinet it would also be an effort to cripple Confederate manpower, something McClellan had influenced the administration not to do. Lincoln's cabinet persuaded him to wait for a more favorable military situation to avoid the appearance of "desperation." On November 5, Gen. Ambrose E. Burnside was name by President Lincoln to replace Gen. McClellan as commander of the Army of the Potomac. McClellan, in 1864, ran as the Democratic candidate for president. In the North, there was considerable dissatisfaction with the progress being made in defeating the Confederacy, so Lincoln did not think his chances of reelection were good. The Democrats were split between those who supported the war and those who wanted peace at almost any price. General Lee, aware of this, was planning an invasion of Washington, DC, but one of his divisions was accidentally encountered in movement on this plan in Gettysburg (but that is another story). The Democratic nominee was Gen. George B. McClellan, commander of the Union Army, who had let several opportunities for victory slip away. The Democratic platform called for peace through reunification of the states but did not say how this was to be done. Fortunately for Lincoln and the Republicans and those opposed to slavery, several important military victories were won in time to influence the outcome. In the 1864 election, Lincoln received 212 electoral votes, McClellan, 21. The popular vote was Lincoln 2,216,067; McClellan, 1.807,725. The results and history of the campaigning are revealing as to the attitudes of the time, and are not reflected in many school books that paint the war as simple to understand.
1875 - Bowling rules standardization was undertaken when 27 delegates met at Germania Hall, New York City, and organized the National Bowling Association. The association soon went out of existence, however, as did the American Amateur Bowling Union, which was organized in 1890. The first important bowling convention to standardize rules was held by the American Bowling Congress, when it organized On September 9, 1895, in New York City,
1875 - The first football uniforms were worn in a game at New Haven, CT, by teams from Yale and Harvard. The Yale team wore dark trousers, blue shirts, and yellow caps, which the Harvard team wore crimson shirts and stockings and knee breeches. Harvard won the game 4-0. The game at that time was closer to rugby than to present-day football. Each team had 15 players.
1880 - Severe Santa Ana winds and sandstorms in Southern California cause extensive damage.
1894 - The great Kansas City bandleader Bennie Moten (d. 1935) was born there. Count Basie came from this group, as did many other great jazz musicians.
1913 - African-American Dr. Daniel Hale Williams, pioneering surgeon, becomes a member of the American College of Surgeons.
1914 - The brassiere, invented by Caresse Crosby, is patented.
1921 - Birthday of bass player Eddie Calhoun (d. 1993), Clarksdale, MS
1921 - That great romancer of the silver screen, Rudolph Valentino, starred in "The Sheik," which was released. "The Sheik" firmly established Valentino's popular reputation as the Great Lover, and his last film, the comical "Son of the Sheik" (1926), sealed that title. But the actor never thought of himself as a conqueror of women, not as a great actor. He found the Sheik films rather silly. Valentino had plans to make more serious films beginning with an ambitious version of "El Cid," to be called "The Hooded Falcon." In town for the premiere of "Son of the Sheik," he collapsed in New York on August 15, 1926. Valentino died eight days later from peritonitis, before he could begin to work on films that would make the public forget his sheikly shenanigans. So, the grandiose romantic persona persists and we remember Rudolph Valentino as the Great Lover.
1927 - The Holland Tunnel, running under the Hudson River between New York, NY, and Jersey City, NJ, was opened to traffic. The tunnel was built and operated by the New York-New Jersey Bridge and Tunnel Commission. Comprised of two tubes, each large enough for two lanes of traffic, the Holland was the first underwater tunnel built in the US.
1928 - Pianist/Composer Hampton Hawes (d. 1977) birthday, Los Angeles.
http://www.mclink.it/com/if/lunati/conti/
http://www.fantasyjazz.com/catalog/hawes_h_cat.html
http://www.allaboutjazz.com/bios/hxhbio.htm
1931 - Arkansan Hattie Ophelia Wyatt Caraway was appointed to the U.S. Senate to fill the seat of her late husband. In 1932, she became the first woman to be elected to the Senate in her own right, re-elected in 1938, introduced an Equal Rights Amendment.
http://womenshistory.about.com/library/bio/blbio_caraway_hattie.htm
1933 - The first dust storm of the Great Dust Bowl era occurred with dust spreading from Montana to the Ohio Valley, then to the east from Georgia to Maine. Black rain fell in New York and brown snow in Vermont. Parts of South Dakota, Minnesota and Iowa reported zero visibility on the 12th. On the 13th, dust reduced the visibility to half a mile in Tennessee.
1933 - In Austin, Minnesota, striking workers at the packing plant of George A. Hormel & Co. hold the first recorded sit-down strike in American labor history. The technique is a variation on earlier methods of striking such as refusal-to-work strikes and stay-in strikes and proves the most effective of the three in discouraging violence. Sit-downs begin a wave of strikes across the nation and many fear labor is getting too strong
as it begins to win its demands of the last 75 years.
1937 - The first symphony orchestra devoted exclusively to radio broadcasting was the National Broadcasting Company (NBC) Symphony Orchestra under conductor Arturo Toscanini. Television has had no such orchestra.
1940 - U.S. Supreme Court rules in Hansberry v. Lee that African Americans cannot be barred from white neighborhoods.
1940 - Benny Goodman records Eddie Sauter's "Benny Rides Again."
1943 - Leonard Bernstein replaced an indisposed Bruno Walter as conductor of the New York Philharmonic Orchestra.
1944 - Top Hits
"Dance with the Dolly" - The Russ Morgan Orchestra (vocal: Al Jennings)
"I'll Walk Alone" - Dinah Shore
"The Trolley Song" - The Pied Pipers
"Smoke on the Water" - Red Foley
1946 - General Electric scientists produced snow in the Massachusetts Berkshires in the first modern day cloud seeding experiment.
1951 - Janet Collins, ballerina, becomes the first Black dancer to appear with the Metropolitan Opera Company.
1952 - Top Hits
"You Belong to Me" - Jo Stafford
"Wish You Were Here" - Eddie Fisher
"Because You're Mine" - Mario Lanza
"Jambalaya" ("On the Bayou") - Hank Williams
1952 - Harvard's Paul Zoll becomes the first man to use electric shock to treat cardiac arrest.
1953 - Strong southeasterly winds associated with a Pacific cold front reached 70 mph at Sacramento, CA to equal their all-time record. The previous record had been established in a similar weather pattern on December 12th of the previous year. I believe my father Lawrence Menkin was the producer for NBC of this series.
1955 - NBC showed the first live TV program from a foreign country (noncontiguous). Scenes from Havana, Cuba were seen by viewers of Dave Garroway's "Wide Wide World" program.
1956 - The Supreme Court ruled that segregation on buses and streetcars was unconstitutional. Southern states either ignored or rebelled against the Supreme Court ruling against segregation in the public schools. In Montgomery, Alabama, blacks boycotted buses.
1958 – NYC Mayor Robert Wagner announced preliminary plans for a third major league. Chairman William Shea of what will become the Continental League, says it is apparent that the National League is going to ignore New York City. He implies that the new league will be free to raid major league rosters. Ironically, many have found that Shea's uncompromising positions led to the departures of the Brooklyn Dodgers and New York Giants to California.
1960 - Top Hits
"Save the Last Dance for Me" - The Drifters
"Poetry in Motion" - Johnny Tillotson
"Georgia on My Mind" - Ray Charles
"Wings of a Dove" - Ferlin Husky
1961 - The Tokens' "The Lion Sleeps Tonight" is released.
1963 - Birthday of Vincent Frank "Vinny" Testaverde, football player, born New York, NY.
1964 - Forward Bob Pettit of the St. Louis Hawks became the first player in NBA history to reach the 20,000–point mark when he scored 29 points in a 123-106 loss to the Cincinnati Royals.
1965 - James Brown's "I Got You" enters both the pop and R&B charts. The song will reach Number One R&B and #3 pop and will become the Godfather of Soul's most enduring and most readily identifiable songs.
1965 - The McCoys' "Fever" is released.
1966 - The Dead, Quicksilver, and Big Brother and the Holding Company Benefit at the San Francisco Avalon Ballroom for the Zen Mountain Center.
1967 - Carl Burton Stokes became the first black in the US elected mayor when he won the Cleveland, OH, mayoral election. Died April 3, 1996.
1968 – The Beatles movie, "Yellow Submarine," premiered in the U.S. Their single, "Hey Jude," topped the pop music charts (it was in its 7th of 9 weeks at #1).
1968 - Top Hits
"Hey Jude" - The Beatles
"Those Were the Days" - Mary Hopkin
"Love Child" - Diana Ross & The Supremes
"I Walk Alone" - Marty Robbins
1969 - Crosby, Stills, Nash & Young, Cold Blood, Joy of Cooking, and Lamb perform at Winterland in San Francisco
http://www.sfmuseum.org/hist1/rock.html
http://www.sweetstar.com/song/b00004tyb8
1971 - The first satellite launched from the earth to orbit another planet was Mariner 9, an unmanned American spacecraft that was sent to Mars to photograph the surface and to study the planet's thin atmosphere, clouds, and hazes, surface chemistry, and seasonable changes. The satellite entered Martian orbit at 7:33pm EST. It mapped 70 percent of the planet's surface.
1973 - Peter, Paul and Mary's "In The Wind" LP goes gold.
1974 - Karen Silkwood murdered during her investigation of Kerr-McGee Nuclear Power Plant in Oklahoma. All her documentation of safety violations disappeared. Following her mysterious death, which received extensive coverage, her estate filed a lawsuit against Kerr-McGee, which was eventually settled for $1.38 million. This plant experienced theft of plutonium by workers during this era. She joined the union and became an activist on behalf of issues of health and safety at the plant as a member of the union's negotiating team, the first woman to have that position at Kerr-McGee. In the summer of 1974, she testified to the Atomic Energy Commission about her concerns. For three days in November, she was found to have plutonium contamination on her person and in her home. That month, while driving to meet with David Burnham, a New York Times journalist, and Steve Wodka, an official of her union's national office, she died in a car crash under suspicious circumstances. Silkwood was portrayed by Meryl Streep in Mike Nichols' 1983 Academy Award-nominated film "Silkwood."
1974 - Vietnam War memorial dedicated, Washington, D.C. The Memorial Wall, by architect Maya Lin, is made up of two 246-foot-9-inch long gabbro walls, etched with the names of the servicemen being honored in panels of horizontal rows with regular typeface and spacing. The walls are sunken into the ground, with the earth behind them. At the highest tip (the apex where they meet), they are 10.1 feet high, and they taper to a height of 8 inches at their extremities. Symbolically, this is described as a "wound that is closed and healing."
1974 - No. 1 Billboard Pop Hit: "Whatever Gets You Through the Night," John Lennon. Elton John plays piano and organ and sings backing vocals on the song.
1975 - "Feelings" by Morris Albert, went gold.
1976 - Top Hits
"Tonight's the Night" ("Gonna Be Alright") - Rod Stewart
"The Wreck of the Edmond Fitzgerald" - Gordon Lightfoot
"Love So Right" - Bee Gees
"Somebody Somewhere" ("Don't Know What He's Missin' Tonight") - Loretta Lynn
1977 - After 43 years as a regular feature in hundreds of newspapers, "Li'l Abner," by creator Al Capp, ended. This was one of the most popular cartoons of its day, including a Broadway musical, and Capp was a favorite guest of late TV shows.
1979 - For the first time in Major League history, two players shared the Most Valuable Player award. The National League co-winners are Willie Stargell, the spiritual leader of the Pittsburgh Pirates, who hit .281 with 32 home runs, and St. Louis Cardinals first baseman Keith Hernandez, who led the NL in runs (116), doubles (48) and batting average (.344).
1981 - A powerful cyclone brought high winds to Washington State and Oregon. The cyclone, which formed about 1000 miles west of San Francisco, intensified rapidly as it approached the Oregon coast with the central pressure reaching 28.22 inches (956 millibars). A wind trace from the Whiskey Run Turbine Site, about 12 miles south of Coos Bay in Oregon, showed peak gusts to 97 mph fifty feet above ground level. The wind caused widespread damage in Washington and Oregon, with 12 deaths reported. As much as four feet of snow fell in the Sierra Nevada Range of northern California.
1984 - Top Hits
"Caribbean Queen" ("No More Love on the Run") - Billy Ocean
"Purple Rain" - Prince & The Revolution
"Wake Me Up Before You Go-Go" - Wham!
"I've Been Around Enough to Know" - John Schneider
1986 - The state of California put Fricot City on the auction block for $8.8 million. The 'city' was actually the former ranch/private estate of Desiré Fricot. It had become a California Youth Authority camp in 1945. Located about 60 miles southeast of Sacramento, Fricot City featured some twenty homes, two gymnasiums, two swimming pools, a full twelve-grade school, a fire station, an infirmary and a chapel. http://www.geocities.com/sheepranchca/ ( scroll to bottom to see map )
http://www.oac.cdlib.org/dynaweb/virtual/calher/grass
( go to "container" for pictures")
http://www.oac.cdlib.org/dynaweb/virtual/calher/grass/
@Generic__BookTextView/128;cs=default;ts=default
1987 - A storm moving off the Pacific Ocean produced rain and gale force winds along the northern and central Pacific coast, and heavy snow in the Cascade Mountains. Cold weather prevailed in the southeastern U.S. Five cities reported record low temperatures for the date, including Asheville, NC with a reading of 21 degrees.
1988 - Low pressure brought rain and snow and gusty winds to the northeastern U.S. A thunderstorm drenched Agawam, MA with 1.25 inches of rain in fifteen minutes. Winds gusted to 58 mph at Nantucket, MA.
1987 - No. 1 Billboard Pop Hit: "I Think We're Alone Now," Tiffany. Tiffany Darwish was born Oct. 2, 1971, making her the first artist with a No. 1 hit to be born in the 1970s.
1989 - After 16 years with the same team, Jim Rice is released by the Red Sox. The Boston outfielder retires from the game with a career .298 average with 382 home runs. Rice was an 8-time All-Star and the 1978 AL MVP. He became the ninth player to lead the major leagues in total bases in consecutive seasons and joined Ty Cobb as one of two players to lead the AL in total bases three years in a row. He batted .300 seven times, collected 100 RBIs eight times and 200 hits four times, and had eleven seasons with 20 HRs. He also led the league in home runs three times, RBIs and slugging percentage twice each. The Baseball Hall of Fame inducted him in 2009.
1989 - Thirty-two cities in the central and eastern U.S. reported record high temperatures for the date as readings warmed into the 70s as far north as Michigan and Pennsylvania. Afternoon highs in the 80s were reported from the Southern Plains to the southern Atlantic coast. Columbia, SC reported a record high of 86 degrees, and the high of 71 degrees at Flint, MI was their warmest of record for so late in the season.
1997 – The UN pulled its weapons inspectors from Iraq.
1998 - New England Patriots quarterback Drew Bledsoe set an NFL record for most passes completed in a game with 45 vs. Minnesota.
1998 – The ball thrown by Boston Red Sox pitcher Howard Ehmke and hit by Babe Ruth for the first home run in Yankee Stadium history sold at an auction for $126,500. Mark Scala found the 1923 historic ball in the attic of his grandmother's home several years ago. Viola Bevilacque, his 87-year-old mother, remembered the ball that had been given to her husband as a prize in 1927 for making the New Jersey all-state high school baseball team. The ball, hit by Ruth on Yankee Stadium's opening day in 1923, was kept in the attic of the house she has lived in since 1946. When he found out about the ball, which was signed by Ruth and carried an inscription identifying it as the first home run in Yankee Stadium, Mr. Scala took it to the Baseball Hall of Fame in Cooperstown, N.Y. There, he met Peter Clark, the curator of collections. The first question he asked was whether Cooperstown had Ruth's first Yankee Stadium home run ball. Mr. Clark confirmed that the ball was not in the museum. He also told Mr. Scala that Ruth's signature on the ball was consistent with his autograph. Mr. Scala then took the ball to authenticators, who decided that Mr. Scala did have the first Yankee Stadium home run ball.
1999 - Lennox Lewis won a unanimous decision over tattooed Evander Holyfield for 12 rounds in Las Vegas to capture the title.
2000 - Becoming the first pitcher to win the American League Cy Young award unanimously in consecutive years, Red Sox hurler Pedro Martinez (18-6,1.74) has copped the 'top pitcher' honor three of the last four seasons. Martinez entered the Baseball Hall of Fame in 2015 in his first year of eligibility.
2001 - Top Hits
"Family Affair" - Mary J. Blige
"I'm Real" - Jennifer Lopez Featuring Ja Rule
"Hero" - Enrique Iglesias
"Fallin'" - Alicia Keys
2002 - The Giants select former Expo veteran skipper Felipe Alou to replace Dusty Baker as their new manager. The 67-year-old Dominican Republic native compiled a 691-717 record during his ten years at the helm with Montreal and was selected as the National League Manager of the Year in the 1994 strike-shortened season. He was replaced at the end of the 2006, but is still involved in San Francisco Giants activities.
2005 - Chicago Bears cornerback Nathan Vasher returns a missed field goal 108 yards for a touchdown, the longest play in NFL history.
2010 - According to China, a report submitted to the U.N. Security Council on violation of the Darfur weapons embargo is ridden with flaws and vaguely worded.
2013 - The largest fancy orange diamond on record was sold at Christie's auction in Geneva; the 14.82-carat stunner sold for $35.5 million. The painting, 'Three Studies of Lucian Freud' by Sir Francis Bacon, sold for a record-high price of $142 million.
2018 – The trial of drug kingpin, El Chapo, began in NYC. A former leader of the Sinaloa Cartel, he is considered to have been the most powerful drug trafficker in the world. His status as a fugitive resulted in an $8.8 million combined reward from Mexico and the U.S. for information leading to his capture, and he was arrested in Mexico in 2014. He escaped prior to formal sentencing in 2015, through a tunnel under his jail cell. Mexican authorities recaptured him following a shoot-out in 2016 and extradited him to the U.S. a year later. In 2019, he was found guilty of multiple criminal charges related to his leadership of the Sinaloa Cartel and is currently serving a life sentence at Florence, CO.
2018 – Amazon announced plans for additional HQs, in Queens, NYC, and Arlington, VA. The Queens location was eliminated after significant resistant by Queens government representatives, while construction has begun on the Crystal City HQ location in Arlington just outside Washington, DC.
2019 – The first day of public testimony in the impeachment trial of President Trump. Trump was accused of withholding military aid to pressure the newly-elected president of Ukraine to pursue investigations of Joe Biden and his son Hunter, and to investigate a theory that Ukraine, not Russia, was behind interference in the US 2016 presidential election. On October 31, the House of Representatives voted 232–196 to establish procedures for public hearings, which started on November 13. As hearings began, House Intelligence Committee Chairman Adam Schiff said Trump may have committed bribery, which is listed in Article Two as an impeachable offense. Private and public congressional testimony by twelve government witnesses in November 2019 presented evidence that Trump demanded political favors in exchange for official action. On December 10, the House Judiciary Committee unveiled their articles of impeachment: one for abuse of power and one for obstruction of Congress. Three days later, the Judiciary Committee voted along party lines (23–17) to approve both articles. On December 16, the House Judiciary Committee released a report specifying criminal bribery and wire fraud charges as part of the abuse of power charge. On December 18, the House voted mostly along party lines to impeach the president on both charges. The vote on Article One, abuse of power, was 230–197, with one vote of present. All Republicans voted against the article, joined by two Democrats. The vote on Article Two, obstruction of Congress, was 229–198, with one vote of present. All Republicans voted against the article, joined by three Democrats. The President was impeached on December 18, 2019. The impeachment trial began in the Senate on January 16, 2020 and concluded with his acquittal on February 5.
-------------------------------------------------------------

SuDoku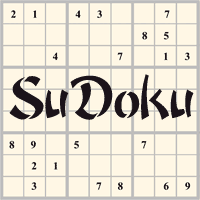 The object is to insert the numbers in the boxes to satisfy only one condition: each row, column and 3x3 box must contain the digits 1 through 9 exactly once. What could be simpler?
http://leasingnews.org/Soduku/soduko-main.htm
--------------------------------------------------------------

Daily Puzzle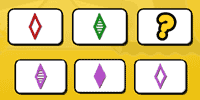 How to play:
http://www.setgame.com/set/puzzle_frame.htm
Refresh for current date:
http://www.setgame.com/set/puzzle_frame.htm
--------------------------------------------------------------


http://www.gasbuddy.com/
http://www.gasbuddy.com/GB_Map_Gas_Prices.aspx
http://www.gasbuddy.com/GB_Mobile_Instructions.aspx
--------------------------------------------------------------

Weather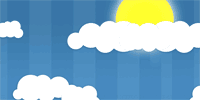 See USA map, click to specific area, no commercials
--------------------------------------------------------------

Traffic Live---
Real Time Traffic Information
You can save up to 20 different routes and check them out with one click,
or type in a new route to learn the traffic live
--------------------------------