Equipment Leasing
Documentation Manager
Walnut Creek, CA
Manage all aspects of the lease documentation unit. Requires a BA/BS; 7+ years of leasing and contract experience; Click here for detailed description & resume submission info.


Tuesday, November 15, 2005
Headlines---
Archives, 2002: Amex Biz Finance
NetBank reports $3.5MM Loss
Classified Ads---Operations
Wireless Leasing Niche
Top Stories--November 7-11
Classified Ads---Help Wanted
"Funder" list
Meetings Open to Non-Members/Xmas
Cartoon--Mrs. Coffee
Cronos Group 3rd Q Results
ePlus September 30 Quarter
News Briefs--
You May Have Missed
Sports Briefs---
California Nuts Briefs--
"Gimme that Wine"
Top Event in History
This Day in American History
American Football Poem--Eagle
######## surrounding the article denotes it is a "press release"
Archives--2002, November 15--Amex Biz Finance-Richard Baccaro
"In 2001, the Diversified Sales Team at American Express Business Finance, under my direction (not including specialty vehicle in Chicago), funded in excess of $210,000,000 in leases with an average yield above 16%. (you can do the math on the spreads)
"This highly profitable business was originated by 70 hard working sales people and three very dedicated sales managers; Dan Dengate, Tom Strain and Scott Kaase. (Guys...as I told you this time last year...beware, as your blood is not "AMEX BLUE")
"If you have been terminated by American Express Business Finance, and love the leasing business, we'd like to hear from you."
Richard A. Baccaro
American Equipment Finance LLC.
rbaccaro@aefllc.com
---------------------------------------------------------------
### Press Release ###########################

NetBank reports $3.5MM Loss
((NetBank Inc., the leader on the internet banking circuit with $5 billion in assets, considered one of the largest internet banks, said it had found "irregularities" associated with $13 million in mortgage loans. The company is the "parent" of Netbank Business Finance also has a large network of ATM machines in the South. It also specializes in sub-prime mortgages.)
ATLANTA-- 2005--NetBank, Inc. (Nasdaq:NTBK), a diversified financial services provider and parent company of NetBank(R) (www.netbank.com), Monay reported financial results for the third quarter of 2005. The company recorded a net loss of $1.4 million or $.03 per share, compared with net income of $4.0 million or $.09 per share during the same period a year ago. The company's year-to-date results represent a net loss of $1.1 million or $.02 per share, versus income of $21.9 million or $.46 per share during the first nine months of 2004.
These results include a provision of $3.5 million, pre-tax, or $.05 per share, after-tax. This additional provision relates to a limited group of conforming mortgages the company has mentioned in recent releases. The company believes certain misrepresentations may have been made by one or more of the parties involved during the loan application process. These loans have an outstanding balance of approximately $13 million. They were previously sold by the company to different investors. Although none of the loans has been returned to date, management believes it is prudent to record a reserve under the circumstances.
The $3.5 million provision is based on a review of the underlying property values in a foreclosure and liquidation scenario. Management believes the actual loss related to these loans, if any, could be less since the company may have recourse to pursue recovery from the title insurance company and other parties to the origination. These sources were purposely excluded from management's assessment since they involve varying degrees of uncertainty.
Full press release at:
http://www.corporate-ir.net/ireye/ir_site.zhtml?ticker=NTBK&script=419&layout=-6&item_id=782573
Atlanta Journal-Constitution Story on loss:
http://www.ajc.com/business/content/business/1105/biznetbank.html
### Press Release ###########################
--------------------------------------------------------------

Classified Ads---Operations
Orange County, CA.
Operations/Credit Manager with 15 Years Experience, Middle & Large Ticket, initiated policies for Patriot Act and Sarbanes Oxley, Team Motivator.
E-mail: equiplender@aol.com
East Windsor, NJ.
Skilled Manager in credit, collections, training, documentation, policy and procedure, lease and finance operations. Get results and keep the customer coming back.
Email: rgmorrill@comcast.net
New York, NY.
10+ years in equipment leasing/secured lending. Skilled in management & training, documentation, policy and procedure development & implementation, portfolio reporting. Strong work ethic.
Email: dln1031@nyc.rr.com
Wayne, NJ
20+ heavily experienced collection/recovery VP looking to improve someone's bottom line. Proven, verifiable track record. Knowledge of all types of portfolio. Will relocate
Email: cmate@nac.net
For a full listing of all "job wanted" ads, please go to:
http://216.66.242.252/AL/LeasingNews/JobPostings.htm
To place a free "job wanted" ad, please go to:
http://216.66.242.252/AL/LeasingNews/PostingForm.asp
--------------------------------------------------------------

Wireless Leasing Niche in Prescott, Arizona
by Kit Menkin
Laying tracks on the extreme front of Prescott and Eastern Railroad in Arizona Territory ca. 1898
Prescott Mine Ore Team, Prescott, Arizona 1898
( Feb. 14, 1912 Arizona became the 48 th state. Miners discovered copper and gold and began settling the area. They soon felt they were too far away from the capital of New Mexico to be rightly governed, and wanted a separate territory. During the Civil War Arizona Southerners called a convention in Tucson and declared themselves a Confederate territory. In 1863, after the war President Lincoln approved Congress in organizing the Arizona Territory. The capital was first established in Prescott, in 1867 changed to Tucson, and was eventually moved in 1889 to Phoenix. )
"Agility leads the way in the wireless consulting and finance, specializing in equipment leasing," claims Robert L. Bratter, who founded Agility Solutions in April 2004. He has served as its President since its formation. He also is Founder and CEO, Cronos Integrated Microsystems and Owner, Canyon Broadband
Mark Davis
Mark Davis serves as a Consultant for the Company. Mr. Davis has over 30 years experience in computer technology sales and operations. Mr. Davis has served as Vice President and General Manager of CommSpeed Arizona, LLC, since its inception in August, 1999.
Bill McNamara
Bill MacNamara is VP Business Development "... recently he has developed from inception 2 Wireless Internet Service Providers (WISP's). Bill was instrumental in the setup and design of both Broadband wireless systems, and is intimately familiar with line-of-sight wireless services delivery. He is experienced with the complete ramp-up of wireless in a new city, which can include everything from bandwidth sourcing, partnership relations, sales, hub and relay site acquisition and negotiations, media and field technical management, back office application outsourcing and direct marketing.
Hal Hayden
"J. Howard (Hal) Hayden III serves as the Company's Vice President of Operations and oversees the credit underwriting for all lease and loan transactions. Mr. Hayden received a Bachelor of Science in Business Administration from the University of Arizona in 1979 and obtained a Certified Lease Professional designation in 1992. From 1980 until 1985 he was a Regional Account Manager for IBM's General Systems Division. He subsequently founded Priority Leasing Corp., a small-ticket specialty leasing company, where he served as the company's President until it's sale to private investors in 1995. In 1996 Mr. Hayden founded Heritage Software Finance, a division of Heritage Leasing, and developed one of the first leasing programs for enterprise software licenses. Upon the acquisition of the company by First Sierra Financial in 1987 he became the Vice President of it's Software Finance Division. From 2001 until 2003 Mr. Hayden served as Vice President of Sales and Marketing for Thalman Financial Inc."
http://www.agilitysolutions.net/index.html
Normally, Hal likes to tell Leasing News about his new projects.
We have followed his career since he and his wife operated Priority Leasing in Austin, Texas. Both have been very active in the leasing community, with Kathy Hayden serving on the membership committee as well as other committees of the United Association of Equipment Leasing.
Leasing News suggested Agility Solutions appear on the "Story Credit" and "Funder" list, but he said "no thank you."
Those in the wireless business know where to go, and if more brokers found out his niche, he explained, Agility would have to hire more people. They want to keep expenses in line, and their investors happy, too ( several include retired lessors such as Oren Hall and Jack Beatty.)
He suggested if Leasing News were to write about the company, the following explains best their niche in the wireless equipment leasing communications' marketplace:
OVERVIEW
Agility Solutions Corp. specializes in financing and consulting for the wireless broadband market. Funded by owners and managers of successful Wireless Internet Providers (WISPs) and equipment finance companies, Agility offers a compelling value proposition for manufactures, distributors and users of wireless technology.

Headquartered in Prescott, Arizona, Agility makes equipment and the funding to pay for it available to WISPs through its unique leasing and financing offerings. Agility's key differentiator in the market is that it manages a fund specifically created for the WISP market rather than depending on traditional banks and institutional sources. This allows the company to be flexible and creative in approving and funding transactions for the network operating equipment and customer premises equipment (CPE) for wireless operators who would otherwise no be approved by traditional means.

In addition, Agility offers its customers the benefit of its principals' extensive industry experience through consulting services for strategic planning, marketing and operations management. Since the company is also an authorized reseller of a wide array of equipment needed by WISP's for building and growing their networks, Agility Solutions is truly "the first stop" for the wireless broadband market.

Agility's unique combination of offerings will enable wireless operators to eliminated the capital constrains on growth, which are almost universally experienced in this market. By establishing a pre-approved line of credit for CPE and other equipment with Agility, customers will be able to add subscribers without being concerned about how to play for the required additional equipment.

THE MARKET
There are approximately 2,400 WISPs in the United States and the industry experts predict continuing rapid growth, with the number providers doubling every two to three years for the next five years. A recent article by Juniper Research Principal Analyst Tony Crabtree characterizes the growth potential: "Reminiscent of the early pioneering days of the Internet, small WISPS now number in the thousands, offering full commercial services to businesses and residential customers. Juniper Research believes that the sector has a vast growth potential, and is really capable of delivering a conservative service revenue forecast in North America of $1.2 billion in 2005 and $2.5 billion in 2006.

Agility Solutions Corp.
101 E. Gurley St.,
Suite 202
Prescott, AZ 86301

Contact:
Hal Hayden
(928) 541-0771
halh@agilitysolutions.net

Bill MacNamara
(928) 541-0771
billmac@agilitysolutions.net

Offerings:

WISP consulting
WISP financing
WISP equipment

Management Team:
Robert L. Bratter, President
- Founders& CEO, Cronos Integrated Microsystems
- Owner, Canyon Broadband
- Manager IBM Semiconductor & Microelectronics World Wide

Hal Hayden, VP Operations
- Founder & CEO, Priority Leasing
- VP, First Sierra Software Finance
- Segment GM, Capital Stream

Bill MacNamara, VP sales
- Director Qwest Communications, Inc.
- Founder & Former President Big Sky Internet
- Founder and Managing Partner Canyon Broadband, Inc.


MARKET DEVELOPEMENT
Agility's market development strategy includes two channels: vendor partnerships and customer direct marketing. Customer finance programs are developed in conjunction with the top manufacturers and distributors to enable their sales organization to offer attractive monthly payments plans as a part of their total solution. These programs provide a valuable benefit to the participating vendors by enabling them to close sales faster and significant increase their market penetration.

Agility also makes its offering available through customer-direct programs that are marketed industry wide. Trade publications, trade shows, conferences and direct target marketing are all used to communicate the availability of the Agility's offerings.
September 27, 2001, Leasing News profiled Hal:
http://www.leasingnews.org/whateverhappenedto/Hal%20Hayden.htm
--------------------------------------------------------------

Top Stories---November 7-11
These are the top ten stories most "opened" by readers last week.
(1) One Leasing Company Reveals Katrina Hurricane Costs
http://www.leasingnews.org/archives/November%202005/11-07-05.htm#one
(2 ) Oregon Abuzz re: QuikTrak Exec. Expose
http://www.leasingnews.org/archives/November%202005/11-07-05.htm#abuz
(3) QuikTrak Moves Matt Hennesee to Indefinite Administrative Leave
http://www.leasingnews.org/archives/November%202005/11-08-05.htm#quik
(4) NewsDay Gets "Inside"
on Why FBI Raided R.W. Professional Leasing
---"...just a salesman," claims defense attorney for
Barry Drayer.
http://www.leasingnews.org/archives/November%202005/11-11-05.htm#fbi
(5) Would you Believe?
EFG is still in Business despite the Rumors
and Who is Steve Davis?
http://www.leasingnews.org/archives/November%202005/11-09-05.htm#efg
(6) "Funder?" or "Funder Only?" -Reader Has a Point
http://www.leasingnews.org/archives/November%202005/11-07-05.htm#point
(7) Loans without Income Proof Debut in Small Business Deal
http://www.leasingnews.org/archives/November%202005/11-08-05.htm#loans
(8) Netbank Reports 'Irregularities'.
--- Delays ¾ Q Earnings
http://www.leasingnews.org/archives/November%202005/11-11-05.htm#netbank
(9) Sales Makes it Happen
---- "In Search of Closers"
http://www.leasingnews.org/archives/November%202005/11-09-05.htm#sales
(10 ) 10,629 NorVergence Leases in Contention
http://www.leasingnews.org/archives/November%202005/11-07-05.htm#norv
--------------------------------------------------------------

Classified Ads---Help Wanted
Administration Manager
Five Point Capital, a well established and growth oriented commercial equipment financing company, is seeking an Administration Manager to lead its Funding and Documentation departments. Seeking those with 5+ years management experience and skilled at leading, mentoring and retaining employees. Small ticket funding experience a plus. Proven ability to maintain and enhance lessor/funder relationships.
Location: San Diego, CA. Send resume and salary history to: HR@FivePointCapital.com

Documentation Manager


Equipment Leasing
Documentation Manager
Walnut Creek, CA
Manage all aspects of the lease documentation unit. Requires a BA/BS; 7+ years of leasing and contract experience; Click here for detailed description & resume submission info.


These ads were designed by Maria-Martinez Wong. Let her construct and design your ad with the goal to keep your costs down.
maria@leasingnews.org
---------------------------------------------------------------

Funder List
( for funders specializing in "Story Credits, " please click here
for "super brokers," who primarily broker leases, click here )
There is no advertising fee or charge for a listing. They are "free."Leasing News makes no endorsement of any of the companies listed, except they have qualified to be on this specific list.
To qualify for this list, the company must be a "funder" and not a broker or superbroker, along with an acceptable Better Business Bureau Rating and no history of complaints at Leasing News. The company may "broker" or sell off its portfolio from time to time, but the definition is for a company or financial institution where 50% or more of its business is from actually "funding" transactions themselves. This category includes "Captives," who's primary premise is to finance their equipment or equipment related parties. We reserve the right to not list a company who does not meet these qualifications.
We encourage companies who are listed to contact us for any change or addition they would like to make. Adding further information as an "attachment" or clarification of what they have to offer would be helpful to readers is very much encouraged.
( To apply to be listed, please fill in this form and fax to 408.374.3843)
Funder Form
A -Accepts Broker Business | B -Requires Broker be Licensed | C -Sub-Broker Program
| D -"Private label Program" | E - Also "in house" salesmen
Rank

Name
In Business Since
Contact
Website
Leasing Association

Employees

Geo
Area

Dollar
Amount

Equipment Restrictions

A

B

C

D

E

1

TCF Equipment Finance
11100 Wayzata Blvd., Ste 800
Minnetonka, MN 55305
800-247-4011
800-247-4018 - Fax
1999
Kathie Shuman, ext 22
kshuman@tcfef.com
Patty Weaver, ext 24
pweaver@tcfef.com
ELA, NAELB (D)

190

Nationwide

$10,000 +

Please Contact Rep.

Y

Y
in
CA

N

Y

Y

2

136

US except: Alaska, Arkansas & Louisiana

$5,000 - $250,000

See comments

Y

Y

Y

Y

Y

3

NetBank Business Finance
1988
Rich Viola
800-669-0222 ext. 8225
Fax 800-669-8102
rviola@netbankbusinessfinance.com
www.netbankbusinessfinance.com
EAEL, ELA, NAELB, UAEL (E)


70

the contiguous US minus VT

$5,000 to $1,000,000

Please visit out website for this information.

Y

Y
in
CA & NC

Y/N

Y

N

4

Commonwealth Capital Corp.

1978

Rich Baker

727-938-5933

www.ccclease.com

ELA (N)

50+

United States

$10,000 - $750,000 per schedule

IT and Medical - Please contact

Y

Y

N

Y

N

4

50

Nationwide

$20,000 - $500,000

Average Transaction
$75,000 - $100,00

Please see our website for detailed information on the types of equipement we fund.

Y

N

Y

Y*

Y**

5

45

National (U.S.) lender

$25,000 - $1Million
(typically $100,000 - $350,000)

post-production, mining, aircraft, vessels, gaming, ATMs, tanning

Y

N

N

Y

Y

6

Madison Capital
1997 (formed by merger of Harbor Leasing, started 1983, & Fox Valley Leasing, started 1974)
Nancy Pistorio, VP 410-653-6269 ext. 125
npistorio@madisoncapital.com or Allen Levine, COO 410-653-6269 ext. 117 alevine@madisoncapital.com
www.madisoncapital.com
EAEL ,ELA, NAELB, NVLA (F)


27

U.S., Canada, Puerto Rico

$5,000 to $450,000, Vehicles: Unlimited

Tanning beds, owner operators, HVAC, restaurant hoods, boats

Y

N

N

Y

Y

7

Pioneer Capital Corporation

(A wholly-owned subsidiary of IFC Credit Corporation)

1983

John Boettingheimer VP/General Manager

800.521.1308

www.PioneerFunding.com

NAELB, UAEL (A)

20

50 U.S. States

$5,000 minimum (no maximum)

ATM , aircraft, energy management, livestock, tanning, copiers, vending, website development.
For more visit our website.

Y

N

N

Y

N

8

ICB Leasing Corp.,
2004 (Our parent, Independence Community Bank, was established
in 1850.)
Ira Romoff at 212-209-9177,
e-mail: iromoff@icbny.com or
Jean Cutting at 212-209-9178
e-mail: jcutting@icbny.com
EAEL, ELA (G)

17

Nationwide

$75,000 to $5 million

No aircarft or marine vessels

Y

Y

N

Y

Y

9

10

Nationwide

$20,000 - $150,000

Generally hard assets but call if vendor program

Y

N

N

Y

Y

10

10

11 Western State

$10,000.00 - $250,000.00

None. We fund in case by case basis.

Y

Y

N

N

Y

11

Allco Leasing, a division of LEAF Financial Corporation
1969
Brad Christensen
bchristensen@allcoleasing.com
Tel.: 800.929.9041
Fax: 503-684-9617
NAELB, UAEL (K)

5

Nationwide

$100,000 to $2,000,000

Aircraft, marine, sun tanning, owner/ operator

Y

N

Y

Y

N

12

5

Northern California

$5K - $500K

Standard

Y

N

Y

N

Y

13

5 in leasing department
(50 in bank division)

48 States

$15,000 - 1.8 million

Typically
$100,000 - 1.8 million

Aircraft, marine, over the road trucks and trailers, restaurants

Y

N

N

N

N
(A) Pioneer Capital originates all it's paper from brokers - 100%. Pioneer is a full service funding company that holds 100% of its transactions internally. We have over $150 million in small ticket leasing lines. We offer "A", "B" and in some circumstances "C+" credit coverage. We also offer franchise, medical, and new business leasing programs. Accepts Broker Business - to apply for to http://www.pioneerfunding.com/becomebroker.html. Private Label Program - Pioneer offers private label documents and discounting programs to eligible brokers.
(B) BWC Equipment Leasing only funds deals in Northern California. Sub-broker accepted only is disclosed up-front. Broker must sign "Representation and Warranty" broker agreement.
(C) Dolsen Leasing, see our Broker Application at www.dolsenleasing.com . While we do not require brokers to be licensed, we do a background check on all prospective brokers. While we have both inside and outside sales people, we are always open to expanding our broker network.
(D) TFC Equipment Finance is a wholly owned subsidiary of TCF National Bank (TCF). TCF is a subsidiary of TCF Financial Corporation.
TCF Financial Corporation (TCF) is a $12 billion national financial services holding company. TCF trades on the NYSE under the symbol TCB.
(E) NetBank Business Finance accepts sub-brokered transactions only from a select, pre-approved group of broker/lessors. NBF is a wholly owned subsidiary of NetBank, Inc. and will occasionally accept lease and loan referrals from other NetBank companies.
(F) Madison Capital - Broker should be in business at least 2 years. Private Label program requires six months positive experience working with them; and only after the 6 month term we offer the brokers or discounter a contract that allows them to put their name on it, primarily for marketing purposes. We originate business through both direct sales and indirect sales. However, we offer broker protection and are extremely vigilant about it. One clarification. We do offer financing to restaurants, but not for their exhaust hoods, an item we are frequently asked about.
(G) ICB Leasing - Business is conducted only with approved brokers. In addition, Brokers must not only be approved by ICB but licensed where appropriate. We will permit use of ICB Leasing Corp. lease docs in approved originators name and purchase/take assignment of lease.
(H) Balboa Capital:
A - Accepts broker business
B - request appropriate state licenses be obtained.
C - No sub broker allowed without written consent.
D - Broker can be listed as Lessor, receive advance payments, and assign to Balboa. Balboa pays the vendor.
E - Balboa has a large internal sales force that solicits directly to the end user. Broker customers are excluded from any calling list and our Broker Agreement specifically states your accounts will not be solicited while a customer of Balboa.
Restricted Equipment:
All roof top equipment
Amusement Park/Carnival
Artwork
ATM's
Aircraft
Auto phone dialers
Used copier and computers
Canopy's
Portable Bldg.
Energy management
Fencing
Fixtures
Water coolers
Invasive medical
Livestock
Molds
Environmental hazardous
Pay phones
Satellite dishes
Signs
Spray booths (EPA certificate is required)
Truck scales
Underground tanks
School buses
Gaming
(I) BUTLER CAPITAL - For nearly three decades, Butler has purchased loans and leases - individually or in portfolios - from lessors and brokers nationally. Butler 's inclusion in the 2005 edition of the "Monitor 100" underscores the firm's commitment to funding deals quickly, structuring deals professionally, and avoiding the limitations of app-only credit scoring. As a direct lender with wholesale lines of credit ready to be tapped for our broker/lessor clients, we pride ourselves on common-sense, individualized credit decisions on a wide variety of equipment. We invite no-obligation calls! Butler does not require brokers be licensed except those in states that require such licensing. We welcome both opportunities to fund brokers' transactions under our name or create private-label programs to enable brokers to market their own services more broadly. Although Butler has in-house sales personnel, we do not solicit the customers of our broker/lessor clients; rather, we work to preserve and enhance a broker's relationship with his/her customer.
(J) American Bank Leasing provides fast responses and high touch service for small ticket transactions. Our online system provides "almost instant" approvals up to $100,000 and the ability for you and your vendor to view transaction status. Our experienced staff is empowered to use a common sense approach to lending. Private label program reserved for our top producing partners.
(K) Allco Leasing was purchased in April 2005 by LEAF Financial Corporation, a wholly-owned subsidiary of Resource America Corporation (NASDAQ: REXI). Allco Leasing provides a middle market leasing product for LEAF. We are not collateral oriented and are industry generalists. Allco specializes in rapid responses to difficult to understand credits operating within the "A- to B+" arena. Startups are considered with experienced management and strong guarantors.
(L) SunBridge Capital is a direct funding source. We specialize in commercial equipment such as construction equipment, work trucks, titled vehicles and more. Because we understand the value of the assets we fund, we are able to approve a wider range of customers than most other lenders, and deliver approvals in one business day or less.
We are committed to providing unprecedented sales tools to the Broker community. We give you the flexibility and control that you need to best serve your customers and to realize your business goals. This includes our on-line broker financing application at www.sunbridgecapital.com/apply . Approvals are delivered as parameters, which allows our brokers to structure the most appropriate deal for their customers and increases their likelihood of closing.
*We are in the process of developing our private label program. Some documents can be customized for our regular brokers.
**We work direct with vendors who prefer to do business with a direct funding source; and those with whom we have a long standing relationship. We will never attempt to develop a vendor relationship as a result of information obtained from one of our brokers.
(M) Centennial Bank - Prompt service, quick review, new & use equipment. No outside sales force - "Brokers Preferred." Brokers must be approved.
(N) Commonwealth Capital Corporation does not directly originate, we do not compete with Lessors. We only buy deals from Lessors.
---------------------------------------------------------------

Leasing Association Meetings Open to Non-Members
-----------------------------------------------------------------------------
November 17, 2005
Hosts: Scott Wheeler and Dennis Horner
The Equipment Leasing Company.

Short Presentation on Commitment Letters by Eric Gazin of Ober Kaler followed by Networking 5:00PM to 8:00PM Baltimore, MD
at the Holiday Inn BWI Airport Conference Center

Members $45 Nonmembers: $50. Call the EAEL office at 212 809 1602 to register.
-------------------------------------------------------------------------------------------
Come and celebrate the Holiday Season
with your Bay Area colleagues at the Northern California UAEL
Christmas Party and Charity Event
The event will be held at Gaylord India Restaurant (Formerly Valhalla Restaurant). Located at 201 Bridgeway Sausalito, CA
A $30.00 cover includes appetizers and there is a cash bar.
Date: Thursday December 1st , 2005
Time: 5:30-7:30 PM
Please bring a new toy, unwrapped, and in its original packaging, for the Marin County Toys for Tots program. The toys will be collected and donated at the end of the evening.
Please RSVP to:
John Haenselman
Belvedere Equipment Finance
Phone (650) 616-1948
Fax (650) 616-1998
Or
Paul Knowlton
Bank of Walnut Creek
Phone (888) 278-1079 x 253
Fax (925) 932-6628
---------------------------------------------------------------------------
'Tis the Season ...
Mingle & Jingle at our 4th Annual UAEL Southern California
Holiday Cocktail Party & Charity Event
Date: Thursday, December 8th
Time: 5:30 PM to 8:30 PM
Location: Café Tu Tu Tango
20 City Blvd West
Orange , CA 92868
(714) 769-2222
www.cafetututango.com
Details:
Menu: Hors d'oeuvres, Dessert, No-Host Bar
Entertainment: Salsa Dancers will Spice up our Holiday Party!
Charity Event: Join us and bring an unwrapped toy that will be donated
(Information to follow)
Cost: $23.50 UAEL Member Price
$28.50 Non-UAEL Member Price
* Price will increase to $30.00 after 11/30/05
Reserve your ticket today by emailing Gina Iacono at giacono@westoverfinancial.com
A special Thank You to our Event Sponsors:
Allegiant Partners, Bank Of The West,
Belvedere Equipment Finance,
Financial Pacific Leasing, Orion First Financial,
Pacific Capital Bank, and PFF Bank & Trust
Event hosted by the UAEL Southern California Regional Committee
---------------------------------------------------------------------------
December 12, 2005
Eastern Association of Equipment Lessors Holiday Party
6:00 PM - 9:00PM
Warwick Hotel
65 West 54th Street
New York Come Celebrate with your Peers with Food and Drink.
Members $95, Nonmembers $125.
To register call the EAEL office 212 809 1602.

---------------------------------------------------------------------------
3rd Annual Midwest Regional Holiday Party
Date: Thursday, December 15 th , 2005
Time: 6:00 PM to 9:00 PM
Cost: $62.00 (spouses and non-members welcome)
* Price will increase to $68.00 after 11/30/05
Location:
Mike Ditka's Chicago
100 E. Chestnut
Chicago, IL 60611
Phone: 312-587-8980
www.mikeditkaschicago.com
Reserve your ticket today by emailing Bill Griffith at Bgriffith@PadcoLease.com. All checks should be made payable to UAEL and remitted to Bill Griffith, Padco Lease Corp., 100 W. Monroe Street, Suite 706, Chicago, IL 60603-1901 to insure received no later than November 30, 2005.
Menu:
Hors d"oeuvres - Fruit & Cheese Platter, Mini Quiche, Poached Salmon with Cucumber Dill Sauce
Roasted Roma Tomato with Basil Soup and Grilled Salad w/Vinaigrette

Choice - Da Pork Chop w/Peppercorn Sauce, Grilled Chicken w/Marinated Portobello Mushrooms or Grilled Filet Mignon
Desert - Assorted Brownies and Cookies
Freshly Brewed Coffee and Teas
Dinner also includes 2 hours of open Premium Bar
A special "Thank You" to this year's event sponsors:
Law Offices of Swanson, Martin & Bell, LLP
IFC Credit Corporation / Pioneer Capital Corporation
Beacon Funding / ECS Financial Services, Inc.
LeaseTeam, Inc.
Padco Lease Corp.
This year's event should be a truly memorable one. Ditka's is located on Chestnut just 1 block west of "The Magnificent Mile" shopping district (Michigan Avenue) and 1 block east of Chicago's famous "Rush Street" nightclubs, restaurants and shopping.
This year we are also having a United States Marine Corp "Toys for Tots" drive. All attendees (1 per couple) are asked to bring a toy (unwrapped).
I look forward to seeing everyone at Ditka's on December 15th.
Sincerely,
Bill Griffith
---------------------------------------------------------------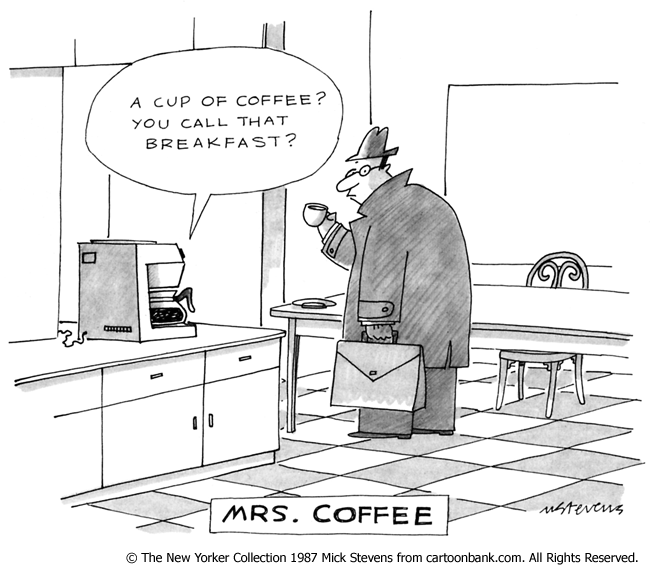 ---------------------------------------------------------------
### Press Release ###########################

The Cronos Group Announces Results for Third Quarter 2005
SAN FRANCISCO------The Cronos Group (Nasdaq:CRNS) today reported net income of $2.2 million, or $0.27 per diluted share, for the quarter ended September 30, 2005, compared to $2.0 million, or $0.26 per diluted share, for the corresponding period in 2004. Net income for the third quarter of 2005 was impacted by a one-time after-tax expense of $0.7 million, or $0.09 per diluted share, related to the restructuring of the Company's sales and marketing divisions.
Total revenues for the third quarter of 2005 were $36.7 million, compared to $35.3 million for the same period in the prior year. Total expenses for the three months ended September 30, 2005 were $35.5 million, compared to $33.9 million for the corresponding period in 2004.
Net income for the nine months ended September 30, 2005 was $9.3 million, or $1.17 per diluted share, compared to $4.9 million, or $0.63 per diluted share for the comparable period in the prior year. Net income for the nine months ended September 30, 2005 included a gain of $1.3 million that was recorded on the receipt of amounts owed by a former chairman and CEO of the Company; and $0.8 million that was recognized on the recovery of an amount payable to a managed container program.
Total revenues for the first nine months of 2005 were $111.4 million, compared to $103.4 million for the corresponding period in 2004. Total expenses for the nine months ended September 30, 2005 were $103.6 million, compared to $99.7 million for the nine months ended September 30, 2004.
Dennis J Tietz, Chairman and CEO of Cronos, stated, "We have been able to achieve strong financial results so far in 2005 by maintaining high utilizations across all of our product types, increasing the size of our Joint Venture Program and Group funding facilities, and improving the profitability of our Managed Container Programs.
"Demand for leased containers remains strong, although it has moderated somewhat from the levels experienced in 2004. Utilization of the Company's combined container fleet averaged 93% for the first nine months of 2005, compared to 91% for the same period in 2004.
"Through September 30 this year, we've added over $93 million of new equipment to our container fleet and have ordered an additional $41 million of new equipment for delivery in the fourth quarter.
Full press release at:
http://www.nasdaq.com/aspxcontent/NewsStory.aspx?cpath=20051114\ACQBIZ2005111414
24BIZWIRE_USPR_____BW6047.htm&symbol=CRNS`&selected=CRNS&selecteddisplaysymbol=
CRNS&coname=Cronos%20Group%20(The)&logopath=%2flogos%2fCRNS.GIF&market=NASDAQ
-NM&pageName=Company%20News&kind=&formtype=&mkttype=&pathname=&page=news
### Press Release ###########################

ePlus Reports Record Revenues for the Quarter Ended September 30, 2005; Revenues Increase 14% to $174 Million
HERNDON, Va.------ePlus inc. (Nasdaq NM:PLUS), a leading provider of Enterprise Cost Management (ECM), today announced financial results for its second quarter ended September 30, 2005. Total revenues increased 14% to $174 million from $153 million. Net earnings decreased 7% to $1.9 million from $2.1 million, but increased 48% as compared to the prior sequential quarter earnings of $1.3 million. Fully diluted earnings per share in the second quarter declined 5% to $0.21 from $0.22 recorded the prior year. For the six months ended September 30, 2005, ePlus reported record revenues of $324 million, net earnings of $3.2 million, and fully diluted earnings per share of $0.36.
The increase in revenues was primarily attributable to organic growth from the Company's more than 2,000 customers, and new customers, who recognize the benefit of ePlus' Enterprise Cost Management solutions. ePlus has continued to expand its product and professional services offerings, and believes that its business automation processes have created an easier and more efficient method for transacting business, making ePlus the business partner of choice for its customers.
"In the September quarter, we started to realize the benefits of our cost reduction strategies over the past year," commented Phillip G. Norton, chairman, president and CEO of ePlus. "With revenues up 14%, our salaries and benefits and general and administrative costs only increased 3%. This demonstrates that our previous headquarter centralization of most of our internal processing abilities can handle future growth opportunities in a cost effective manner. With the gross margin of sales of product stabilized in the 10% range over the past few quarters, we are holding the line on operating costs and we should continue to realize improved operating results. Our bottom line earnings may still be negatively affected by legal costs associated with our patent litigation over the next few quarters."
Mr. Norton continued, "Our technology sales and services business continues to add customers and capture projects for advanced professional services within our customer base and in conjunction with our major vendor partners. Our focus is on the network of the future and advanced technologies primarily driven by Cisco and HP, and we are the go to partner in many markets. We are aggressively hiring engineers and consultants in major markets to expand our capabilities and double professional and managed service revenues over the next twelve months."
The increase in total revenues this quarter as compared to the same period in fiscal year 2005 was driven by a 15% increase in sales of product to $159 million from $138 million and offset by a 9% decrease in fee and other income from $3.2 million to $2.9 million. Lease revenues were flat at $11.9 million. Total costs and expenses increased 14% to $171 million from $150 million, driven in part by a 17% increase in the cost of sales, product to $144 million from $123 million, a 30% increase in direct lease costs from $2.9 million to $3.8 million, and offset by a 37% decrease in professional and other fees from $2.8 million to $1.8 million. This decrease reflects lower legal costs associated with the company's patent infringement actions, although the Company expects legal costs to increase in the next few quarters in anticipation of a March 2006 trial date in the SAP patent infringement lawsuit in which the Company is a plaintiff.
During the quarter, ePlus announced a new credit agreement with National City Bank, Agent for $35 million, and repurchased 115,300 shares of outstanding common stock at a total cost of $1,453,960. Since the inception of the Company's initial repurchase program on September 20, 2001, and as of September 30, 2005, we have repurchased 2,396,200 shares of common stock at an average cost of $10.42 per share for a total cost of $24,964,091.
Conference Call Scheduled for Tuesday, November 15 at 11 AM.
The Company will host a conference call at 11 a.m. on Tuesday, November 15, 2005. To listen, please call (973) 409-9261 or toll-free (800) 370-0923. Ask to be connected to the ePlus conference call. Live and archived webcasts can be accessed from http://www.eplus.com/investor. A telephone replay of the conference call will be available by calling (877) 519-4471 or (973) 341-3080, and entering the passcode 6701000 beginning at about 2:00 P.M. on November 10th through November 25th.
Full press release at:
http://www.eplus.com/web/BaseRenderer.aspx?ItemId=2631
### Press Release ###########################
---------------------------------------------------------------

News Briefs----
A 'fiscal hurricane' on the horizon
http://www.usatoday.com/news/washington/2005-11-14-fiscal-hurricane-cover_x.htm
Knight Ridder may sell company (Leigh Weimers retired just in time)
http://www.dallasnews.com/sharedcontent/dws/bus/stories/111505dnbuskr.5d22bdb4.html
In a post-sale slump, car makers offer deals
http://www.boston.com/business/articles/2005/11/15/
in_a_post_sale_slump_car_makers_offer_deals/
'Broken' pension system in 'crying need' of a fix
http://www.usatoday.com/money/perfi/retirement/2005-11-14-pensions-usat_x.htm
Storm brings snow, strong winds to Colorado
http://www.usatoday.com/weather/stormcenter/2005-11-14-colorado-snow_x.htm
---------------------------------------------------------------


You May Have Missed
Final Leigh (finally)-Top San Jose Mercury Columnist Retires
http://www.mercurynews.com/mld/mercurynews/news/13157123.htm
---------------------------------------------------------------

Sports Briefs----
Oh, Roy! Cowboys stun Eagles, 21-20
http://www.dallasnews.com/sharedcontent/dws/dn/latestnews/stories/
111505dnspocowlede.5f6d69a0.html
This was worse than any Terrell Owens controversy-Final Four Minutes
http://www.philly.com/mld/philly/13169063.htm
T.O.? Maybe you missed it...Ashley Fox/Philly.com
http://www.philly.com:80/mld/philly/sports/13151816.htm
49ers: As bad as bad can be
http://www.mercurynews.com/mld/mercurynews/13169706.htm
Purdy: Raiders' season is over; QB and coach must go
http://www.mercurynews.com/mld/mercurynews/sports/football/nfl/
oakland_raiders/13161865.htm
----------------------------------------------------------------


California News Briefs---
Fans mob Schwarzenegger in China
http://news.bbc.co.uk/1/hi/world/americas/4435892.stm
A Big Hit---Schwarzenegger emphasizes California-China links
http://www.mercurynews.com/mld/mercurynews/13168176.htm
----------------------------------------------------------------


"Gimme that Wine"
California Vintners call 2005 wine grape harvest second largest, one of best vintages
http://www.napavalleyregister.com/articles/2005/11/12/business/local/iq_3164134.txt
Much of wine spared by $100 million Mare Island arson blaze undrinkable
http://www1.pressdemocrat.com/apps/pbcs.dll/article?AID=/20051113/NEWS/
511130333/1033/NEWS01
Breeding ground
Santa Barbara County incubates the next generation of winemakers
http://sfgate.com/cgi-bin/article.cgi?f=/c/a/2005/11/10/WIGICFKE3J1.DTL
2001 Gregory Graham Viognier-Napa Valley
(reg. 25.00-$16.00/$14.40 a bottle by case)
Graham is winemaker at Rombauer, and does this on the side. Great white wine for fish, Italian, and turkey. Serve cold.)
2000 Santa Cruz Mtn Vineyard Merlot-San Ysidro Vineyards
Reg. $15-here $12.000--$10.80 a bottle by the case, a steal.
unfiltered ( the best way and from my favorite Merlot vineyard, right below San Jose-believe it or not. Tastes like a Cab.)
And if you are looking for New Zealand, or the best Rosenblums at "unheard of prices), ask for his latest mailer. He is a former wine store owner who retired and now "brokers" as he has known all the wine maker and their children for 50 years or more:'
Jerome Draper, Wine Merchant
jcdjr@dreapervin.com
Tel: 800-286-1692
P.O. 648
San Anselmo, Ca. 94979
If you want to know if you got a value for your wine, or what the wine price is today, go to www.winezap.com Type in the vintage (year) and name of the producer with wine type or geographic area, such as 1995 Chateau Lynch Bages Pauillac. Even 1995 Lynch Bages will work, or 1999 Viader
----------------------------------------------------------------

Today's Top Event in History
1806 - Lt. Zebulon Montgomery Pike sighted a mountain peak that now bears his name. The massive, towering (elevation 14,110 feet) behemoth had been called "The Long One" by Ute Indians. Its name was changed to honor the young army lieutenant. Lt. Pike was leading a survey party into the newly acquired Louisiana Purchase when he spotted the snowcapped peak in the distance. "Pike's Peak or Bust!" was the familiar slogan of many a wagon train settler traveling west in the 1800s. Visitors to the Pikes's Peak region (near Colorado Springs) continue to be captivated, inspired, and enthralled by Colorado's most famous mountain.
----------------------------------------------------------------
This Day in American History
1492 --Christopher Columbus notes first recorded reference to tobacco. His main crop was bringing slaves back to Spain, but he also introduced tobacco, first to chew, and then to smoke, addicting Europe to nicotine, which became the new world's major export, as grown and harvested by African slaves.
1598 -- Juan de Onate declares possession of Hopi land (northern Arizona) in name of Spanish crown.
1626-- The original Mayflower "pilgrims" (Separatists), having lived in their American colony for six years, bought out their London investors for 1,800 pounds.
1660 --First kosher butcher (Asser Levy) licensed in NYC (New Amsterdam)
1763--- Charles Mason and Jeremiah Dixon begin surveying Mason-Dixon Line between Pennsylvania and Maryland
1777--The Articles of Confederation were adopted in Philadelphia, PA. South Carolina was the first of the 13 state to ratify them, on February 5, 1778, and Maryland was the last, on January 30, 1781. The articles were formally announced to the public on March 1, 1781.
http://memory.loc.gov/ammem/today/nov15.html
1805 -- Explorers Lewis & Clark reach the mouth of the Columbia River. Accompanying them is a black slave, York, who, while technically Clark's valet, distinguished himself as a scout, interpreter, and emissary to the Native Americans encountered (they had never seen a "black" man and considered him "a medicine man of the spirits."
1806 - Lt. Zebulon Montgomery Pike sighted a mountain peak that now bears his name. The massive, towering (elevation 14,110 feet) behemoth had been called "The Long One" by Ute Indians. Its name was changed to honor the young army lieutenant. Lt. Pike was leading a survey party into the newly acquired Louisiana Purchase when he spotted the snowcapped peak in the distance. "Pike's Peak or Bust!" was the familiar slogan of many a wagon train settler traveling west in the 1800s. Visitors to the Pikes's Peak region (near Colorado Springs) continue to be captivated, inspired, and enthralled by Colorado's most famous mountain.
1869--- Free postal delivery formally inaugurated.
1873-Birthday of Sara Josephine "Jo" Baker, doctor and public-health worker, founded the Bureau of Child Hygiene. Her revolutionary methods of teaching hygiene, providing nutrition, and prenatal care reduced infant mortality by 1200 a year, making New York City's infant mortality rate the lowest in the U.S., dropping infant deaths from 144/1000 live births in 1908 to 66/1000 in 1923. Going door-to-door with a team of 30 nurses, Dr. Baker taught basic hygiene, nutrition, ventilation. She established free milk stations, devised a simple baby formula, created training for older children who had to care for younger when the mother went to work to earn food for the family, invented the "obvious but previously unthought- of, system of making baby clothes all open down the front that eliminated suffocation, Under her guidance the infant mortality rate of 1,500 per week dropped to 300 and soon New York could claim the lowest infant mortality rate in the world. She retired in 1923 after all 48 states had copied her methods.
1886--Believed to be the anniversary of George Spelvin's theatrical birth-in Charles A. Gardiner's play Karl the Peddler on Nov 15, 1886, in a production at New York, NY. The name (or equivalent Georgina, Georgetta, etc) is used in play programs to conceal the fact that an actor is performing in more than one role. The fictitious Spelvin is said to have appeared in more than 10,000 Broadway performances.
1885-Birthday of Forrest Clare "Phot" Allen, basketball player and Basketball Hall of Fame coach born at Jamesport, MO. Allen met Dr. James Naismith, inventor of basketball, while Allen was a student at the University of Kansas and Naismith was coaching there. Allen played for Naismith and then became a coach himself, primarily at his alma mater until 1956 when he was forced to retire. Over 46 years, his team won 771 games and lost only 233. He wrote three books about the sport and was instrumental in having basketball added to the Olympic program in 1936. Inducted into the Hall of Fame in 1959. died Lawrence ,KS, Sept. 16, 1974.
1887--Birthday of George O'Keefe, described as one of the greatest American artists of the 20th century, Georgia O'Keeffe was born at Sun Prairie, WI. In 1924, she married the famous photographer Alfred Stieglitz. His more than 500 photographs of her have been called "the greatest love poem in the history of photography." She painted desert landscapes and flower studies. She died at Santa Fe, NM, Mar 6,1986.
1887 -- The American newspaper columnist, translator, poet, & radio personality, F.P.A. (Franklin Pierce Adams) born Chicago, Illinois. His humorous syndicated column will earn him the reputation of godfather of the contemporary newspaper column.
1887 -- Marianne Moore, poet and Yankee baseball fan, born near St. Louis, Missouri.
http://www.kirjasto.sci.fi/mmoor.htm
1889-- Alonzo Stagg at Yale University, New Haven, CT, created a football dummy for tackling purposes. He used an old gymnasium mat for the purpose.
1900 - A lake effect snowstorm dropped 45 inches of snow in 24 hours at Watertown, NY
1904 - One of Broadway's most famous phrases was first spoken when Ethel Barrymore, appearing in the play, "Sunday", said the line, "That's all there is. There isn't any more," as the curtain fell.
1913-- Drummer Gus Johnson birthday, played with Count Base and Duke Ellington, among others Died February 6, 2000.
http://elvispelvis.com/gusjohnson.htm
http://www.centrohd.com/biogra/j1/gus_johnson.htm
1932-Birthday o f Petula Clark, Dwell, Surrey, England, best known for hits "Downtown," "I Know a Place" "This is my Song."
1926 - Network radio was born. 24 stations carried the first broadcast from (bong-bing-bong) NBC, the National Broadcasting Company. The program was a gala 4½-hour broadcast from the Waldorf-Astoria Hotel in New York City. Two remote pickups were also on the program. Opera star Mary Garden sang from Chicago and Will Rogers presented a humorous monologue from Independence, Kansas. Charles Lindbergh was among the luminaries who attended the broadcast.
1934-The Dorsey Brothers record their theme, Sandman.
1939 - President Roosevelt laid the cornerstone of the Jefferson Memorial in Washington, D.C.
1940 - The first 75,000 men were called to United States Armed Forces duty under peacetime conscription.
1950--Wen Arthur Dorrington signed a contract to play hockey with the Atlantic City Seagulls of the Eastern Amateur League, he became the first African-American to play organized hockey in the US. He played for the Seagulls during the 1950 and 1951 seasons.
1952--I an NBA Overtime game between the Baltimore Bullets and the Syracuse Nationals, a record 13 players, five Bullets, and eight Nats, fouled out. The referees let some of the Syracuse players back into the game and called a technical foul every time one of them committed an additional personal foul. Baltimore won, 97-91.
1954---Top Hits
I Need You Now - Eddie Fisher
Hold My Hand - Don Cornell
Mr. Sandman - The Chordettes
More and More - Webb Pierce
1954 - CBS-TV's "Studio One", had Joan Weber singing "Let Me Go, Lover". The song enjoyed a bit of popularity before the television show aired, but skyrocketed to fame after.
1956 - Elvis Presley's first film, "Love Me Tender", premiered.
1962---Top Hits
He's a Rebel - The Crystals
Big Girls Don't Cry - The 4 Seasons
All Alone Am I - Brenda Lee
I've Been Everywhere - Hank Snow
1964--The first bridge player to win more than 1,000 master points in one year was Oswald Jacoby of Dallas, Texas, who passed the 1,000 mark in a tournament this day held at Edgewater Park, MS. His total points for 1963 were 1,034.
1965 - Craig Breedlove, set a world speed record at Utah's Bonneville Salt Flats with a speed of 600.601 mph.
1966 - The flight of Gemini 12 ended successfully as astronauts James A. Lovell and Edwin ``Buzz'' Aldrin Jr. splashed down safely in the Atlantic.
1966 -One of the major stories in San Francisco at the time occurred when the SFPD raided the Psychedelic Shop and arrested Allen Cohen, 26, the store clerk, for selling "The Love Book" by Lenore Kandel, a small pamphlet of 8 pages with 4 poems, on grounds of obscenity. It was 1966, the dawn of the psychedelic age in the Haight-Ashbury neighborhood of San Francisco . Ronald Reagan had just been elected Governor of California on a platform that included harassment of hippies, and so the Psychedelic Shop, the most famous head shop on Haight St. (and perhaps the first head shop in the world) The subsequent trial of Cohen, Ron Thelin and a City Lights Bookstore clerk becomes the longest criminal trial in San Francisco history to that point. A San Francisco jury convicts all three and finds the Love Book to be obscene (Lenore Kandel's first appearance in literary history is as a character: the sexy Ramona Swartz, who spends a spooky weekend in a cabin with Jack Duluoz ( Jack Kerouac ), Dave Wain ( Lew Welch ), and Duluoz's girlfriend Billie in Kerouac's novel ' Big Sur .'.)
http://www.litkicks.com/BeatPages/page.jsp?what=LenoreKandel
http://www.amazon.com/exec/obidos/tg/detail/-/0966531310/
102-1955754-7540966?v=glance
http://www.worldhistory.com/wiki/L/Lenore-Kandel.htm
http://www.superstitionstreet.com/vesuvio.html
1969 - A quarter of a million protesters staged a peaceful demonstration in Washington, D.C., against the Vietnam War.
1969 - The first album featuring musical brother and sister act Karen and Richard Carpenter, "Offering", was released by A&M Records. While this Carpenter's tune was not a big seller, a single on the album, a remake of The Beatles' "Ticket to Ride", gained national attention. Their next album, would establish them as international stars with "Close to You".
1969 - Rock singer Janis Joplin was accused of vulgar and indecent language and was arrested in Tampa, Florida. She was later released on a fifty-dollar bond.
1970---Top Hits
I'll Be There - The Jackson 5
We've Only Just Begun - Carpenters
I Think I Love You - The Partridge Family
I Can't Believe That You've Stopped Loving Me - Charley Pride
1974--The pressure-sensitive adhesive postage stamp was introduced. It was a 10-cent Dove of Peace pre-canceled Christmas stamp, depicting a dove weather vane.
1978---Top Hits
MacArthur Park - Donna Summer
Double Vision - Foreigner
How Much I Feel - Ambrosia
Sleeping Single in a Double Bed - Barbara Mandrell
1980 - Kenny Rogers got his first #1 solo song after years of success on the charts with the New Christy Minstrels and First Edition. The song was "Lady", written by Lionel Richie, which stayed at the top for six weeks.
1986 - Ivan F. Boesky, reputed to be the highest-paid person on Wall Street, faced penalties of $100 million for insider stock trading. This was the highest penalty ever imposed by the SEC. In 1987, he was sentenced to jail for three years beginning in 1988, plus barred from dealing in securities, and ordered to pay $100 million in penalties. Boesky cooperated with the SEC in an insider-trading probe that rocked Wall Street.
http://eightiesclub.tripod.com/id316.htm
1986---Top Hits
Amanda - Boston
Human - Human League
True Blue - Madonna
Diggin' Up Bones - Randy Travis
1988 - A strong F2 tornado hit Topeka, KS injuring 22 and doing $4 million damage. Another strong F2 tornado ripped a 43 mile path through Saline, Pulaski, Lonoke and Prairie counties in central Arkansas and killed 5, injured 60 and did $15 million damage. Hail to 3.5 inches in diameter fell near Denton, TX.
1989 - an F4 tornado hit Huntsville, AL with winds estimated between 207 and 260 mph. The tornado had a damage path 18 miles long and up to 1/2 mile wide. It killed 21 and injured 463. Total damage was $100 million.
2002 -- "Harry Potter & the Chamber of Secrets" movie opens in the US.
-------------------------------------------------------------

American Football Poem
(Dedicated to the Philadelphia Eagles
Time keeps on slippin'
Into the future...
Sayin'
Time keeps on slippin', slippin', slippin'
Into the future.........oohhh
Said I wanna fly like an eagle... to the sea
Fly like an eagle let my spirit carry me, I wanna...
fly.............
Fly right into the future....
I wanna feed the babies... said, who can't get enough to eat
Wanna shoe the children... no shoes on their feet
I wanna house the people... livin' in the street
Oh yeah there's a solution
...gimme the reasons baby
Let me fly like and eagle... to the sea
Fly like an eagle let that spirit carry me, I wanna
fly....... ... oh yeah
Fly right into the future
Time keeps on slippin', slippin', slippin'
Into the future...
Time flies don't it baby?
... oohh
Time keeps on slippin', slippin', slippin'
... doo...doo...du-doooo
Into the future... ...Ohhh.
... doo...doo...du-doooo
Time flies don't it baby?
---Fly Like An Eagle
(Steve Miller)