Equipment Leasing
Documentation Manager
Walnut Creek, CA
Manage all aspects of the lease documentation unit. Requires a BA/BS; 7+ years of leasing and contract experience; Click here for detailed description & resume submission info.


Tuesday, November 29,2005
Headlines---
Welcome New Readers
Classified Ads---Doc. Manager / Finance / Legal
Archives--2000, November 29
IFC Credit/PFF Bancorp NorVergence Lease Connection
Streamlined Sales Tax Update-Dennis Brown, ELA
- COST/SST/MTC Audio Webcast Invitation
Primarily Christmas Parties-All Invited
New List "Under Construction"-- "Broker/Lessor"
Classified Ads-Help Wanted
Cartoon---H.R. Hire
Top Stories---November 21-25
White Clarke North America Appoints COO
Daniel Courtney LEAF Investment Team
News Round-Up from ELFF---
Capital Crossing Bank Stock Repurchase
49% of European Cars Leased 2010
Synovus Terminates `Poison Pill'
ELA: The State of the Industry Reports...
News Briefs---
You May Have Missed---
"Gimme that Wine"
Today's Top Event in History
This Day in American History
American Football Poem
######## surrounding the article denotes it is a "press release"

Welcome New Readers
While most who read Leasing News go to the web site first, many still join our mailing list. Our goal is to print daily from Monday to Friday, but most often it is only three or four times a week, so when you are on the mailing list, you are informed that the new edition is available.
We go to "press" when we think there is enough equipment leasing news to do so.
Readers on our mailing list also get notices of major events from time to time.
We welcome the new readers and hope you enjoy and find informative Leasing News.
--------------------------------------------------------------

Classified Ads---Documentation Manager / Finance / Legal
Documentation Manager: New York, NY
10+ years in equipment leasing/secured lending. Skilled in management & training, documentation, policy and procedure development & implementation, portfolio reporting. Strong work ethic.
Email: dln1031@nyc.rr.com

Documentation Manager: Phoenix, AZ
Lease Administrator with exp. in lease administration, doc. & porfolio management for $200M in IT assets. Additional experience financial analysis process improvement/development.
Email: jeg3894@cox.net

Finance: Austin, TX.
20+ years all facets of lease/finance. Collection and credit management. Equipment & rolling stock structuring. $150k credit authority, $100 million portfolio management.
Email: texmartin@juno.com


Finance: Chicago, IL
Experienced in big ticket origination, syndication, valuation and workout.
Twenty five years, MBA, CPA,

JD, LLM (Tax), structuring specialist. Inbound and outbound transactions.
Email: pal108381@comcast.net
Transaction Summary
Website: www.tlgattorneycpa.com

Finance: Orange County, CA
25+ years experience large ticket and mid-market commercial finance. Senior manager in operations, documentation, legal, credit, workouts, portfolio management. $2+Billion portfolio. MBA Finance. Juris Doctor.
Email: finance1000@cox.net


Finance: San Jose, CA.
15+ years sourcing debt, managing cash and receivables and other treasury functions. Strong background in credit, contract
administration and bankruptcy litigation experience. MBA Finance.
Email: raycis@comcast.net
Finance: Sausalito, Ca
Sr. Corp. officer, presently serving as consultant, fin. service background, M&A, fund raising, great workout expertise, references
Email: nywb@aol.com
Finance: Toronto
Long diverse career financial services industry. Executed billions of dollars of leases over 20 years; structuring, executing and pricing US/Canadian transactions. Per Diem or full time. E-mail: eslavens@eol.ca
Information System: North Detroit, MI
INFOLEASE EXPERT - 18 years experience. Since being downsized in 2002, working as a consultant for several leasing companies.
Seeking consulting projects nationwide.
email: darwint@prodigy.net
Legal: Los Angeles, CA
Experienced in-house corporate and financial services attorney seeks position as managing or transactional counsel. Willing to relocate.
Email: sandidq@msn.com
For a full listing of all "job wanted" ads, please go to:
http://216.66.242.252/AL/LeasingNews/JobPostings.htm
To place a free "job wanted" ad, please go to:
http://216.66.242.252/AL/LeasingNews/PostingForm.asp
--------------------------------------------------------------

Archives--2000, November 29
"SierraCities.com Announces Appointment of (Richard) Baccaro to Head Sales
"UniCapital said it has established a $2.3 million retention program for certain key employees, after earlier announcing plans to terminate 245 employees>"
"WASHINGTON--The U.S. economy appears to be slowing more suddenly than previously thought. The slowdown increases chances that the highflying economy's long-sought "soft landing" could turn hard, driving up unemployment and forcing the Federal Reserve to reverse course and slash interest rates.
"Consumer confidence in November unexpectedly slid to its lowest level in more than a year, a respected business research group said Tuesday. Analysts, tracing the slide to the presidential election limbo and recent tumbles in the stock market, warned that it could result in weaker spending at the nation's malls, real estate offices and auto showrooms. Meanwhile, American businesses apparently are already pulling in their horns. A government report said orders for big-ticket manufactured goods--such as the telecommunications gear that companies have been snapping up to improve efficiency--fell an unexpectedly sharp 5.5% in October.
"These are early warning signs the expansion may finally be coming to an end," said Edward E. Leamer, an economist and the director of the UCLA Anderson Business Forecast. "The Bush-Clinton expansion of the 1990s has lasted 38 quarters. I don't think it will make it to 42."
"There have been signs of a slowdown for months, in no small part because the Fed jacked up interest rates six times between June 1999 and last May to put the brakes on the robust economy."
http://two.leasingnews.org/archives/November/11-29-00.htm
--------------------------------------------------------------

IFC Credit/PFF Bancorp NorVergence Lease Connection
PFF Bancorp, Inc.
350 S. Garey Avenue
Pomona, CA 91766
"PFF Bancorp, Inc. is the holding company for PFF Bank & Trust, Glencrest Investment Advisors Inc., a Registered Investment Advisor, and Diversified Builder Services, Inc. The Bancorp (NYSE ticker symbol: PFB) enjoys the distinction of being the only parent company of an Inland Empire financial institution that is listed on the New York Stock Exchange."
http://phx.corporate-ir.net/phoenix.zhtml?c=61353&p=irol-IRHome
It may very well be that IFC Credit, Morton Grove, Illinois, is the largest third party lessor to hold NorVergence "Equipment Rental Agreements." Thus the delays in responding to the Federal Trade Commission and other actions, which may include information on the total dollar amount or actual processing of the leases.
It is estimated that IFC Credit holds as much as $15 million in these NorVergence contracts.
CIT Technology Services in offering settlements via the New York and New Jersey Attorneys General office said it involved $8.56 million.
In New Jersey, Wells Fargo had $4.4 million and GE $3.5 million. Later
GE Capital agreed to pardon approximately $9 million in payments from 660 small businesses and nonprofits in a dozen states. If these numbers are the top held by third party lessors, then IFC Credit may have purchased the most from NorVergence.
Two very reliable sources informed Leasing News:
"PFF gave them a 12-mm Line of which is all NorVergence paper."
Another told us:
" Rudy (Trebels) wanted to do more Norvergence. Ron Smith and Jennifer Klepper were telling them to slow down but they wanted more. I guess you reap what you sow. I also believe some of IFC's VC moneys went to Norvergence also."
Leasing News communicated with the main leasing account executive for PFF Bank, who responded:
"No comment."
"Sources are not always correct."
"IFC is handling all credit as agreed."
In several e-mails, it was stated that IFC Credit President Rudy Trebels was aware that there was only one piece of equipment named in the lease contracts; this was brought to several people's attention in operations. One source says the yield was 25 percent with very good credits, which Rudy Trebels personally found too good to pass up.
"It is sad to see IFC go through this. There are some talented people there: however, the greed of a three people is going to hurt many others," one insider told Leasing News.
Leasing News has attempted to reach Rudy Trebels for a statement, confirmation or denial on information supplied to Leasing News from inside sources.
--------------------------------------------------------------

Streamlined Sales Tax Update-Dennis Brown, ELA
- COST/SST/MTC Audio Webcast Invitation
Special Edition Audio Webcast: SST Amnesty & MTC Voluntary Disclosure - An Unlikely or Likeable Duo??

Presenting an update on how Streamlined Sales Tax Amnesty and a revised MTC Voluntary Disclosure Program can help taxpayers clean house on past tax years

Great opportunity to learn about this once in a lifetime amnesty paired with an expedited voluntary disclosure. Taxpayers need to understand their options under this opportunity especially with the current financial reporting obligations lurking ahead of them.

Audio Webcast Open to Everyone ---not only for COST members. See below for additional information

Monday, December 12, 2005
Audio Webcast: 1:00 p.m. - 3:00 p.m. Eastern Time
Scheduled Participants:

Joe Huddleston, Executive Director, Multistate Tax Commission
Stephen Kranz, Tax Counsel, COST
Sheldon Laskin, Director, National Nexus Program, Multistate Tax Commission
Douglas Lindholm, Executive Director, COST
Scott Peterson, Interim Executive Director, Streamlined Sales Tax Governing Board
Thomas Shimkin, Counsel to the National Nexus Program, Multistate Tax Commission


Please go to http://statetaxevents.webex.com on or after December 1 st to register

Description of the Program:

Amnesty & Voluntary Disclosure - How to Get It All At Once

A panel of experts will explain the SST amnesty provisions with clarity, and then answer questions about the scope and requirements for obtaining sales tax amnesty. For companies that are concerned about other tax exposures (income/franchise or other taxes), the panel will describe how SST amnesty can be obtained in conjunction with voluntary disclosure agreements for each of the SST member states. The audio webcast will include a Question & Answer Session to answer the many questions that have been surfacing regarding these two new offerings. If you have been considering ways to "clean up the books" or resolve potential liabilities for financial reporting purposes, the program will provide an explanation of the options available to taxpayers.

Agenda
1:00 p.m. - 3:00 p.m. Eastern Time.
Program and Discussion

Topics Include:

Welcome & Introductions
Douglas Lindholm, COST
Joe Huddleston, MTC

Discussion of SST Amnesty Provisions
Stephen Kranz, COST
Scott Peterson, SST Governing Board

Discussion of MTC Voluntary Disclosure Program
Stephen Kranz, COST
Sheldon Laskin, MTC
Thomas Shimkin, M TC

Question & Answer Session
All Panel Members - See Above

Summary & Instructions on Obtaining Additional Information

All Panel Members - See Above

Additional Information:

· This audio webcast is open to everyone - it is not only for COST members

· Registration Fee - $75.00 per Audio Webcast User Connection. You are welcome to have several people at the same location utilize one User Connection. Fee payable at time of online registration.

· Please register starting on or after December 1 st

· Questions or Comments - Contact Karen Galdamez ( KGaldamez@statetax.org )
--------------------------------------------------------------

Primarily Christmas Parties-All Invited
Leasing Association Meetings Open to Non-Members
Come and celebrate the Holiday Season
with your Bay Area colleagues at the Northern California UAEL
Christmas Party and Charity Event
The event will be held at Gaylord India Restaurant (Formerly Valhalla Restaurant). Located at 201 Bridgeway Sausalito, CA
A $30.00 cover includes appetizers and there is a cash bar.
Date: Thursday December 1st , 2005
Time: 5:30-7:30 PM
Please bring a new toy, unwrapped, and in its original packaging, for the Marin County Toys for Tots program. The toys will be collected and donated at the end of the evening.
Please RSVP to:
John Haenselman
Belvedere Equipment Finance
Phone (650) 616-1948
Fax (650) 616-1998
Or
Paul Knowlton
Bank of Walnut Creek
Phone (888) 278-1079 x 253
Fax (925) 932-6628
---------------------------------------------------------------------------
UAEL Northwest Holiday Party
When:
December 6, 2005
6:00PM - 10:00PM
Where:
The Garage
113 S. Broadway Ave.
Seattle, WA
What's Provided:
- Appetizers
- Pizza
- Reserved Pool Tables
- Drink Tickets (2/person)
What to Bring:
- Non-perishable food item OR cash donation to Northwast Harvest
Space is limited!
Please RSVP to Tara Aasand
before November 28 at taasand@plls.com
Special Thanks to Our Sponsors*:
Orion
Financial Pacific Leasing
Premere Lease & Loan Service
Commercial Insurance Solutions
---------------------------------------------------------------------------
'Tis the Season ...
Mingle & Jingle at our 4th Annual UAEL Southern California
Holiday Cocktail Party & Charity Event
Date: Thursday, December 8th
Time: 5:30 PM to 8:30 PM
Location: Café Tu Tu Tango
20 City Blvd West
Orange , CA 92868
(714) 769-2222
www.cafetututango.com
Details:
Menu: Hors d'oeuvres, Dessert, No-Host Bar
Entertainment: Salsa Dancers will Spice up our Holiday Party!
Charity Event: Join us and bring an unwrapped toy that will be donated
(Information to follow)
Cost: $23.50 UAEL Member Price
$28.50 Non-UAEL Member Price
* Price will increase to $30.00 after 11/30/05
Reserve your ticket today by emailing Gina Iacono at giacono@westoverfinancial.com
A special Thank You to our Event Sponsors:
Allegiant Partners, Bank Of The West,
Belvedere Equipment Finance,
Financial Pacific Leasing, Orion First Financial,
Pacific Capital Bank, and PFF Bank & Trust
Event hosted by the UAEL Southern California Regional Committee
---------------------------------------------------------------------------
December 12, 2005
Eastern Association of Equipment Lessors Holiday Party
6:00 PM - 9:00PM
Warwick Hotel
65 West 54th Street
New York Come Celebrate with your Peers with Food and Drink.
Members $95, Nonmembers $125.
To register call the EAEL office 212 809 1602.

---------------------------------------------------------------------------
3rd Annual Midwest Regional Holiday Party
Date: Thursday, December 15 th , 2005
Time: 6:00 PM to 9:00 PM
Cost: $62.00 (spouses and non-members welcome)
* Price will increase to $68.00 after 11/30/05
Location:
Mike Ditka's Chicago
100 E. Chestnut
Chicago, IL 60611
Phone: 312-587-8980
www.mikeditkaschicago.com
Reserve your ticket today by emailing Bill Griffith at Bgriffith@PadcoLease.com. All checks should be made payable to UAEL and remitted to Bill Griffith, Padco Lease Corp., 100 W. Monroe Street, Suite 706, Chicago, IL 60603-1901 to insure received no later than November 30, 2005.
Menu:
Hors d"oeuvres - Fruit & Cheese Platter, Mini Quiche, Poached Salmon with Cucumber Dill Sauce
Roasted Roma Tomato with Basil Soup and Grilled Salad w/Vinaigrette

Choice - Da Pork Chop w/Peppercorn Sauce, Grilled Chicken w/Marinated Portobello Mushrooms or Grilled Filet Mignon
Desert - Assorted Brownies and Cookies
Freshly Brewed Coffee and Teas
Dinner also includes 2 hours of open Premium Bar
A special "Thank You" to this year's event sponsors:
Law Offices of Swanson, Martin & Bell, LLP
IFC Credit Corporation / Pioneer Capital Corporation
Beacon Funding / ECS Financial Services, Inc.
LeaseTeam, Inc.
Padco Lease Corp.
This year's event should be a truly memorable one. Ditka's is located on Chestnut just 1 block west of "The Magnificent Mile" shopping district (Michigan Avenue) and 1 block east of Chicago's famous "Rush Street" nightclubs, restaurants and shopping.
This year we are also having a United States Marine Corp "Toys for Tots" drive. All attendees (1 per couple) are asked to bring a toy (unwrapped).
I look forward to seeing everyone at Ditka's on December 15th.
Sincerely,
Bill Griffith
--------------------------------------------------------------

New List "Under Construction"-- "Broker/Lessor"
In creating a new list, "Broker/Lessor," Leasing News realizes other changes need to be made. This may lead to two other groups, too. Here is the first "up-date:"
Super "Broker/Lessor" List
( for "Funder," please click here
for funders specializing in "Story Credits, " please click here )
There is no advertising fee or charge for a listing. They are "free." Leasing News makes no endorsement of any of the companies listed, except they have qualified to be on this specific list.
For those who want to be listed on this form, please fill out Super "Broker/Lessors" Form
and fax to 408-374-3843.
A -Requires Broker be Licensed | B -Sub-Broker Program | C -Warehouse Line | D -Also a Funder
Rank

Name
In Business Since
Contact
Website
Leasing Association

Employees

Geo
Area

Dollar
Amount

Broker Qualify

A

B

C

D

1

15

National

Application Only $5,000 - $100,000, Commercial $50,000 - $500,000

N

N

Y

Y
(A) BSB Leasing, Inc has been providing syndication services for brokers nationwide since 1982 and have been funding business directly since 2002 through BSB Direct Finance, LLC. We offer Brokers a complete internet solution for credit submission and tracking and document preparation.
---------------------------------------------
These companies, perhaps numbering below 100, are the smallest group, considered the "elite," as they exist because they have the knowledge and experience to know who and why another would be interested in a specific transaction. They also exist because they rarely consider business direct, but work on referrals from "broker/lessors," funders, banks, financial groups, manufacturers, and others who cannot fit the transaction into their criteria.
A leasing application may also come to them because they do not have the "volume" for the source the "super broker/lessor" may have; they may be "too new" in business to qualify for many sources: do not meet the minimum dollar required from the referral; they may be looking for a better rate than their regular sources, or the transaction was originated by another broker and they need to acknowledge that the transaction comes from another broker, called "sub broker," in the trade (most funders will not accept business from that has been "re-brokered." ." As important, the sender may not have a regular source for the specific transaction they want to place, such as a young privately held company wanted the lease as "corporate only."
For whatever reason, they come to a "Super Broker/Lessor" to place the transaction on their behalf.
In the question of sub-broker business, we take for granted that the "Super Broker/Lessor" not only has a written agreement with the sub-broker but informs the lessor when submitting an application it has come from a sub-broker. A violation of this will have the company removed from the list.
In addition to the above qualifications, the "Super Broker/Lessor" must have a "clean" Better Business Bureau rating, no Leasing News Bulletin Board complaints or a poor record, and must belong to a national leasing association, as we view this that they are professional and abide by their association standards and code of ethics.
We also will be verifying warehouse lines or "Funder" lines with their bankers (as done with those on the Story Credit List.)
Leasing News reserves the right not to list any company it believes does not meet the qualifications as stated above.
--------------------------------------------------------------

Classified Ads---Help Wanted
Documentation Manager


Equipment Leasing
Documentation Manager
Walnut Creek, CA
Manage all aspects of the lease documentation unit. Requires a BA/BS; 7+ years of leasing and contract experience; Click here for detailed description & resume submission info.


These ads were designed by Maria-Martinez Wong. Let her construct and design your ad with the goal to keep your costs down.
maria@leasingnews.org
---------------------------------------------------------------

Cartoon---H.R. Hire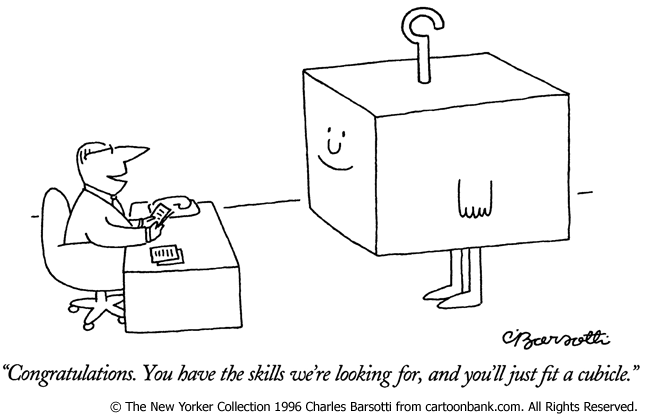 --------------------------------------------------------------

Top Stories---November 21-25
These are the top ten stories most "opened" by readers last week.
(1) Leasing firm in Fresno investigated
EFG subject of lawsuits, fraud inquiry .
http://www.leasingnews.org/archives/November%202005/11-21-05.htm#efg
(2) IFC Credit "Letter to the Editor"...
http://www.leasingnews.org/archives/November%202005/11-22-05.htm#ifc
(3) ...but not to the FTC
http://www.leasingnews.org/archives/November%202005/11-22-05.htm#ftc
(the above was actually the second part to "Letter to the Editor")
(4) Six Leasing Companies Wait for Pumpkin Pie
http://www.leasingnews.org/archives/November%202005/11-23-05.htm#six
(5) Merrill Lynch Capital announces Expansion of Business
Aviation Financing in Foreign Markets
http://www.leasingnews.org/archives/November%202005/11-23-05.htm#merrill
(6) Loan/Lease Broker Statutes
http://www.leasingnews.org/archives/November%202005/11-21-05.htm#loan
(7) Wheeler Says, "Fresno Bee story erroneous!"
http://www.leasingnews.org/archives/November%202005/11-22-05.htm#wheel
(no other "on line" or "print" gave the other side of the story, plus a full version, quoting sources. Unfortunately it was not as well read as the accusation was the most read. editor)
(8) Looking Ahead for Leasing in 2006--Ron Caruso
http://www.leasingnews.org/archives/November%202005/11-21-05.htm#look
(9) Rodi says, "LeaseNOW ---Mount Pleasant Capital"
http://www.leasingnews.org/archives/November%202005/11-22-05.htm#leasenow
(10) Sales Makes it Happen---"Focus on Results"
http://www.leasingnews.org/archives/November%202005/11-23-05.htm#sales
(This Wednesday feature had a higher rating, but was sent out to the mailing list to let them know that it originally was not listed in the "headlines" and therefore might have been missed.
It was later corrected. Editor.
### Press Release ###########################

White Clarke North America Appoints COO
TORONTO, ON -- White Clarke North America (WCNA), a global leader in financing technology solutions, is pleased to announce that Jonathan Dodds has been appointed Chief Operating Officer. Dodds' wealth of experience in the automotive and asset finance sector will immediately contribute to WCNA's growth strategy.
Working together with Debbie Carroll, CEO, Dodds will manage all operating aspects of this 60-person, rapidly-growing, profitable entity, including business development, product development and operations.
"One area Jonathan will focus on is developing relationships with key customers and partners," says Debbie Carroll. "Jonathan's expertise in automotive and asset finance ideally represents the go forward direction for North America."
Dodds brings nearly a decade of financial systems experience to WCNA. Most recently his leadership role in White Clarke Group's Volkswagen Financial Services initiative provided the strategic support necessary for the launch of their UK banking operations. Jonathan's operations expertise was well suited to the complexity of the initiative, where multiple IT work streams were required to launch the UK bank. Previously, Jonathan held senior management positions with retail banking and asset finance solutions providers for numerous mission critical implementations.
"I'm excited to join White Clarke North America at this key juncture in its development," says Dodds. "I'm convinced that our world class technology and people deliver on our promise of business performance improvement. I look forward to delivering on that promise to our future customers."
About White Clarke North America Inc.
White Clarke North America sells consultancy services and component-based products and solutions to the asset finance, auto finance, credit union, banking and broader financial services markets. Our proven track record of business process improvements through appropriate, high quality, practical solutions deliver quantifiable business benefits and have made WCNA an industry leader in financial services process automation.
For additional information visit www.whiteclarkenorthamerica.com or contact:
Lisa Campbell - VP, Sales and Marketing, White Clarke North America Inc.
416-467-4060
lisa.campbell@na.whiteclarkegroup.com
http://www.whiteclarkenorthamerica.com
White Clarke North America
Harmonizing people, process and technology. Creating business performance improvement.
### Press Release ###########################

Resource America's LEAF Financial Corporation Names
New Senior Vice President of Investment Programs
Daniel Courtney to Lead Investment Team
PHILADELPHIA, PA.- Resource America Inc. (NASDAQ:REXI) announces today that its wholly owned subsidiary LEAF Financial Corporation has named Daniel Courtney as Senior Vice President of Investment Programs. Dan has more than 20 years experience in capital markets and was most recently a senior executive with ATEL Capital Group. Dan will head LEAF's efforts to offer its extensive selling group of Brokers Dealers nationwide competitive investment products in equipment leasing and commercial finance. He will be responsible for developing the fundraising strategy to support the company's growth model.
Miles Herman, President and Chief Operating Officer stated, "We are excited to have a professional like Dan join our team and expect him to contribute immediately. His years of experience and industry knowledge will significantly enhance our effort and solidify LEAF's position as a leader in direct participation investment offerings."
LEAF Financial Corporation is a commercial leasing company headquartered in Philadelphia, PA. LEAF's business model is to originate equipment leases by reaching the small to mid sized business market by forming strategic marketing alliances and other program relationships with equipment vendors, commercial banks and other financial institutions. After origination, LEAF manages the leases for its own account, institutions, and individual investors through investment partnerships and other investment vehicles.
Resource America Inc. is a specialized asset management company that uses industry specific expertise to generate and administer investment opportunities for its own account and for outside investors in the equipment leasing, financial services and real estate industries.
### Press Release ###########################

News Round-Up from ELFF---
Equipment Leasing and Finance Foundation Appoints New Trustees to Board
Proving once again that the Foundation attracts industry leaders to its ranks, the Foundation has named Michael Brown, Robert Rinaldi and Richard Remiker to the Board of Trustees.
"We're very excited to have such fine new members on the board," says Joe Lane, Chairman of the Foundation. "Attracting such high-quality member talent speaks to the strength of our Foundation and the promise of our vision. With their collective experience, industry knowledge and drive, they will provide valuable contributions to the stable, yet growing, equipment leasing and finance industry."
Responsibility as a Trustee includes identifying specific research needs for the industry, working with industry leaders and consultants to frame future-focused reports and studies and raising funds to help continue the work on the Foundation.
The Foundation Board of Trustees consists of 19 members from the leasing and finance industry. Brown, Rinaldi and Remiker join Board members:
. John Beville, SunTrust Leasing Corporation
. Rodney Darensbourg, UPS Capital Corporation
. Daniel Dyer, Marlin Leasing Corp.
. Paul Frechette, Key Equipment Finance
. Henry Frommer, Wells Fargo Equipment Finance, Inc.
. James Johnson, Ph.D., Northern Illinois University
. Deborah Monosson, Boston Financial & Equity Corp.
. Robert Rinek, Piper Jaffray & Co.
. James Schallheim, Ph.D., University of Utah
. Michael Sheehan, Main Street National Bank
. David Wiener, GE Capital Markets Group
. Chairman, Joseph C. Lane
. Vice Chairman, Michael Leichtling, Troutman and Sanders, LLP
. Treasurer, Ellen Alemany, CitiCapital
. President, Michael Fleming, Equipment Leasing Association
. Secretary, Edward A. Groobert, Dykema & Gossett
. Executive Director Lisa A. Levine, Equipment Leasing & Finance Foundation
Mike Brown, Executive Vice President, Group Head Of Diversified Industries, CIT Group Inc. is responsible for overseeing all sales, credit and service activities for equipment financing in North America. Mike Brown earned a Bachelor of Science in Business Administration from Kansas State University.
Richard J. Remiker, Managing Director, Group Head, Merrill Lynch Capital -EF serves as Managing Director of the Equipment Finance Group of Merrill Lynch Capital. He is the past chair of the Equipment Leasing Association (ELA) Middle Market Business Council Steering Committee and is currently a member of the Board of Directors for The Leasing Exchange and a member of the ELA Large Ticket Business Council Steering Committee.
Robert J. Rinaldi, Executive Vice President - National City Commercial Capital Corp. and President - National City Commercial Capital Canada Corp., has over 20 years of experience in the commercial equipment leasing industry and is actively involved in its Industry Future Council and Government Affairs Committee and LeasePac -ELA's political action committee.
-----Long Time Industry Supporter, James Renner, Retires
At the ELA Convention, the Foundation also got an opportunity to honor and recognize a long-time foundation supporter, James Renner, President of Wells Fargo Equipment Finance, Inc., who has announced his retirement this year.
Foundation Chair Joe Lane honored Renner at the annual donor recognition session. "Jim's deep commitment to this industry and our Foundation is an inspiration and an example to us all," said Lane at the session.
Renner has been active in ELA for the last 20 years, serving on ELA committees, as a director, vice chairman and, in 1999, as the association's chairman.
He served as a trustee of the Equipment Leasing & Finance Foundation and was its chairman from 2002 to 2004. Last year, when Jim stepped off the Foundation Board, he continued to serve as our National Development Chairman.
"When Jim takes on a job, he never does it half-way," said Lane. "During Jim's tenure, he helped double the level of individual and corporate donations! Everyone who [was] on [the convention] stage was here, in part, because of Jim's warmth, energy and dedication to improving our industry."
Renner is now retiring his position with the Foundation, as well as his position with Wells Fargo.
Lane added at the session, "He will be missed. We wish him the best of luck, and on behalf of the Foundation, and everyone here with me, I want to thank Jim for his tireless service to the equipment leasing industry."
Sites of Reference:
http://www.leasefoundation.org/about/
Donations Reach New Level
At the ELA Convention Foundation Chair, Joe C. Lane said it best: "Donors are the backbone of the Foundation. It gives me great pleasure to be a member of such a fine Foundation and generous industry."
That generosity manifested itself into more than $385,000, the sum raised during this past year's fundraising effort.
"Yet again, our industry exceeds all our expectations," said Lane. Just a few years ago, the Foundation's goal was just $150,000.
In 2005, the Foundation attracted 163 donors, with 23 first-time donors and more than 90 personal donations from individuals.
As donations to the Foundation have grown, so have the Foundation's products. The organization is 100 percent donor supported, and most donors have told Forecast that they view their giving as an investment in the future of the industry.
"With such fundraising success the Foundation is able to produce relevant, timely research at a record pace," added Lane.
Sites of Reference:
http://www.leasefoundation.org/donors/
CONTACT:
Lisa A. Levine, CAE
Equipment Leasing & Finance Foundation
Phone Number: 703-527-8655
Fax Number: 703-465-7488
E-mail: llevine@elamail.com
### Press Release ###########################

Capital Crossing Bank Announces Increase to Stock Repurchase Program
(Dolphin Capital Corp is a subsidiary)
BOSTON---Capital Crossing Bank (NASDAQ:CAPX) (the "Bank") announced that it has increased the amount of its common stock repurchase program by $5.0 million. As of November 28, 2005 the Bank now may repurchase up to approximately $7.8 million of its common stock in the open market or in privately negotiated transactions, subject to regulatory considerations, through November 25, 2006. This increase to the repurchase program has been approved by the Bank's Board of Directors and regulatory authorities.
The Bank continues to repurchase shares of its common stock under its common stock repurchase program during the fourth quarter of 2005. As of November 28, 2005, the Bank had repurchased 6,932,283 shares under its current repurchase program and previous repurchase programs.
Capital Crossing Bank is a Massachusetts-chartered, FDIC-insured trust company with $1.1 billion in assets as of September 30, 2005. The Bank operates as a commercial bank, providing financial products and services to customers through its executive and main offices in Boston, its website at www.capitalcrossing.com, and through its leasing subsidiary Dolphin Capital Corp. located in Moberly, Missouri. The Bank is a value oriented investor in whole loans and loan portfolios generally secured by commercial, multi-family and one-to-four family residential real estate and other business assets.
Capital Crossing Bank Chairman and Co-Chief Executive Officer Nicholas W. Lazares, 617-880-1000 or President and Co-Chief Executive Officer Richard Wayne, 617-880-1000
### Press Release ###########################

By 2010, Leasing is Expected to Account for 49% of European Company Car Purchases
DUBLIN, Ireland------Research and Markets (http://www.researchandmarkets.com/reports/c28495) has announced the addition of European Fleet Markets Presentation 2005 to their offering.
As Europe recovers from a slowing economy over the last few years, several markets are now showing signs of growth. With company car markets relatively static, operational leasing has continued its growth trajectory. This report focuses on the trends within the European company car markets, highlighting market forecasts, acquisition methods and the key players driving the market.
Scope
-- Sizes the company car market and main financing methods used within the market in the leading 7 European countries.
-- Highlights the key players within the main 7 European markets in terms of total fleet size and operational leasing fleet size.
Highlights
Operational leasing growth is slowing in several of the large Western European markets due to a high level of maturity within the company car fleet. Key notable exceptions to this trend are Italy and Spain where the relative infancy of the product is helping it grow.
Customer acquisition in the operational leasing market has become more expensive as competition levels have increased. This has forced margins down and players have chosen to exit the market; this has resulted in the emergence of an elite group of European players which are expected to increase their hold over the market in the next few years.
By 2010, leasing is expected to account for 49% of European company car purchases, growing by 3% over the next five years. This combined with the growing trend in outsourcing non-core operations will provide will provide an opportunity for fleet management companies to package more services with the leasing product.
Reasons to Purchase
-- Understand the key trends in the European fleet market to enable more effective planning in terms of products and markets.
-- Benchmark yourself against your competitors to assess your development across all the leading markets in the European fleet industry.
-- Gain an insight into the key issues that will impact the fleet market, both today and in the future.
For more information visit
http://www.researchandmarkets.com/reports/c28495
Research and Markets Laura Wood press@researchandmarkets.com Fax: +353 1 4100 980
### Press Release ###########################

Synovus Terminates `Poison Pill'
COLUMBUS, Ga.---Synovus announced today that its Board of Directors has voted to terminate the company's shareholder rights plan, commonly known as a "poison pill." The plan has been amended to provide that the existing rights plan will expire on December 31, 2005. Prior to the amendment, the rights plan had been scheduled to expire on May 5, 2009.
"The termination of the rights plan at the end of this year is consistent with our commitment to sound corporate governance practices and provides the Board with the ability to act in the best interests of our shareholders," Synovus' Chief Executive Officer and President Richard E. Anthony said today.
Synovus (NYSE:SNV) is a diversified financial services holding company with over $27 billion in assets based in Columbus, Georgia. Synovus provides integrated financial services including banking, financial management, insurance, mortgage and leasing services through 39 banks and other Synovus offices in Georgia, Alabama, South Carolina, Florida and Tennessee; and electronic payment processing through an 81-percent stake in TSYS (NYSE:TSS), one of the world's largest companies for outsourced payment services. Synovus has been named one of "The 100 Best Companies to Work For" in America by FORTUNE magazine, and has been recognized in its Hall of Fame for consecutive appearances on the list since its inception in 1998. In 2005, Synovus was also named as one of "America's Most Admired Companies." See Synovus on the Web at www.synovus.com.
Synovus, Columbus Investor Relations Patrick A. Reynolds, 706/649-4973 or Corporate Communications Alison W. Dowe, 706/641-3781
### Press Release ###########################

ELA: The State of the Industry Reports...
While economists expect the economy to expand through at least 2006, the leasing industry continues to confront a number of challenging issues while it seeks new opportunities for growth. From our analysis of Equipment Leasing Association's Survey of Industry Activity (the Survey) and our discussions with industry leaders, a number of key messages emerge:
.New business volume improved in 2004 and continued to improve through 2005. Despite another sharp drop in large-ticket volume, Survey respondents reported an 11.7 percent increase in new business volume in 2004.
.Capital appears plentiful. Financing by venture and private equity firms, combined with a renewed expansion of the capital markets and an apparent increase in banks' willingness to lend to the industry has contributed to the abundance of low-cost capital. However, in many lessors' view, there is still too much capital chasing too few deals. In turn, this excess of capital is contributing to the industry's pricing pressures.
.Margin compression worsened. Due to intense competition and an overabundance of capital in the market, lessors have been unable to increase pricing enough to compensate for their increased cost of funds. As a result, pre-tax spreads declined and, although net income increased, Return on Equity (ROE) declined from 2003 and Return on Assets (ROA) remained unchanged. Some lessors, however, have identified niche markets that allow them to increase pricing and improve profitability.
.In all likelihood, the large-ticket market segment is permanently changed. The impact of recent legislative, regulatory, and accounting changes, coupled with the impact of Basel II, have permanently reduced or eliminated many crossborder and leveraged lease transactions. However, opportunities continue in the largeticket segment. There remains a need for largeticket equipment and the capital to finance it. In the near-term, however, many large-ticket categories, such as aircraft and marine, remain slow.
.The competitive environment continues to change. Although Banks reported only a small increase in new business volume and lost market share to Independents, this was likely due to the decline in large ticket volume experienced by a small number of the largest Banks. It is expected that banks will continue their emphasis on leasing, aligning their leasing units more closely with the commercial bank. Bank lessors will continue to increase their focus on existing customers and will increasingly work to develop banking relationships with non-bank customers. Independent, Financial Services firms (Independents) reported significant improvement over previous years. New business volume increased sharply and lessors enjoyed adequate and more cost-effective funding. Captives appear to be continuing to increase their focus on financing their parent's products.
Read more about the current state of the equipment lease financing industry and trends for 2006. The 2005 State of the Industry Report is available:
http://www.leasefoundation.org/store/index.cfm?fuseaction=product.display&Product_ID=357
The State of the Industry report is published by the Equipment Leasing & Finance Foundation and sponsored by Accenture and SAP.
The State of the Industry webinar is on December 1, 2005 visit: www.krm.com/ela to register.
### Press Release ###########################
---------------------------------------------------------------

News Briefs----
Immelt's GE Sees $3B Q4 Loss, Inks $500M Qatar Deal
http://www.forbes.com/2005/11/28/ge-qatar-insurance-cx_gl_1128autofacescan05_print.html
HSBC Announces a Changing of the Guard
http://www.nytimes.com/2005/11/29/business/worldbusiness/29bank.html?pagewanted=all
Cyber shopping for holidays takes off
http://www.usatoday.com/money/industries/technology/2005-11-28-cyber-monday-sales_x.htm
Sales of existing homes fall in latest sign housing market is cooling
http://www.signonsandiego.com/news/business/20051128-1447-economy.html
Gold above $500 in Asia, platinum $1,000
http://today.reuters.com/news/newsarticle.aspx?type=businessNews&storyid=
2005-11-29T032445Z_01_ARM908733_RTRUKOC_0_US-MARKETS-PRECIOUS.
xml&rpc=23
American Airlines plans curbside check-in fee
http://www.dallasnews.com/business/
Comeback Hard for New Orleans' Restaurants
http://www.sfgate.com/cgi-bin/article.cgi?f=/n/a/2005/11/28/national/a002939S14.DTL&hw=
wine&sn=002&sc=145
---------------------------------------------------------------


You May Have Missed
Ten Commandments of restaurant behavior
http://seattletimes.nwsource.com/html/foodwine/2002640372_taste23.html
---------------------------------------------------------------

Sports Briefs----
Lions finally cut Mariucci loose
http://msn.foxsports.com/nfl/story/5117306
Detroit Lions Web site announcement
http://www.detroitlions.com/press_releases.cfm?section_id=10&top=1&level=2
Mariucci Biography still on Detroit Lions Web Site
http://www.detroitlions.com/bio.cfm?cont_id=161876&section_id=15&top=21&level=2&season=
1&CFID=8283820&CFTOKEN=9dc899d32b980e61-DAF42C50-802A-2040-E6155653274D9133&
jsessionid=58307a3d839b$10$F0$C
January 15,2003 Fired as Head Coach S.F. 49ers
http://www.sfgate.com/cgi-bin/article.cgi?file=/gate/archive/2003/01/15/mooch.DTL
----------------------------------------------------------------


"Gimme that Wine"
Help for Those Burned in Bay Area Wine Storage Scandals
http://www.prnewswire.com/cgi-bin/stories.pl?ACCT=104&STORY=
/www/story/11-25-2005/0004222663&EDATE =
If you want to know if you got a value for your wine, or what the wine price is today, go to www.winezap.com Type in the vintage (year) and name of the producer with wine type or geographic area, such as 1995 Chateau Lynch Bages Pauillac. Even 1995 Lynch Bages will work, or 1998 Viader
----------------------------------------------------------------

Today's Top Event in History
1953-The first transcontinental nonstop two-way airplane service by American Airlines, using Douglas DC-7 th , between International Airport, Los Angeles, Ca., and Idlewild International Airport, New York City, a distance of 2,540 miles. The eastbound flight was scheduled for 7 hours 15 minutes and the westbound flight for 7 hours 35 minutes. It would not be until 1959 for the first four-engine American Airlines Boeing 707 to take 112 passengers and eight member crew, 4 hours, 3 minutes, 3 seconds to make the flight. The plane was piloted by Captain Charles Macatee of Huntington, NY. The fare was $158.83 one way plus tax and $301.90 round trip plus tax. On December 28, 1961 American Airlines was the first to carry 100 million passengers.
----------------------------------------------------------------
This Day in American History
1644-- The Massachusetts General Court issued a call for local pastors to learn the dialects of neighboring Indian tribes, as an aid toward converting them to the Christian faith.
1729-Birthday of Charles Thomson, America's first official record keeper. Chosen secretary of the First Continental Congress Sept 5, 1774, Thomson recorded proceedings for 15 years and delivered his journals together with tens of thousands of records to the federal government in 1789. Born in Ireland, he died Aug 16, 1824. It was Thomson who notified George Washington of his election as president.
http://www.charlesthomson.com/
1776- General George Washington starts re-grouping his troops, fighting the heavy winter, planning a major surprise into Hessian held New Jersey.
1777-Lieutenant Jose Joaquin Moraga, with 14 settlers and their families, arrived in the Santa Clara Valley to found El Pueblo de San Jose de Guadalupe San Jose, the first secular community in California, was established on the Guadalupe River. Called a "Pueblo," it had 66 inhabitants whose dissolute lives scandalized the padres at nearby Mission Santa Clara. The priests built a road lined by shady willows from the mission to San Jose to encourage church attendance, but the colonists stayed away as the Padres made them work for the mission, imposed cruelty when they did not and other punishments for not speaking Spanish, dressing "appropriately," saying prayers or following missionaries' way of "salvation."
http://www.donaldlaird.com/landmarks/counties/400-499/433.html
1780-- In Connecticut, Lemuel Haynes, 27, was licensed to preach in the Congregational Church, becoming the first black minister to be certified by a predominantly white denomination. Five years later, in 1785, Haynes was ordained pastor of a church in Torrington, CT, also making him the first black minister to pastor a white church. He fell in love with a young white woman in his Connecticut congregation; she proposed to him, and they were married in 1783, producing ten children. Middlebury College gave Haynes an honorary degree (another unprecedented event) at its second commencement in 1804. He filled pulpits in Bennington, Manchester, and Granville, New York, before his death at the age of eighty.
http://www.virtualvermont.com/history/lhaynes.html
http://www.pbs.org/wgbh/aia/part2/2p29.html
1799 -- American utopianist writer, philosopher, teacher Amos Bronson Alcott born, Wolcott, Connecticut. A profound influence over Ralph Waldo Emerson, who in turn was instrumental in the development of Alcott's daughter Louisa May
http://www.alcott.net/
http://www.vcu.edu/engweb/transcendentalism/authors/alcott/
1811- birthday of Wendell Phillips, American women's suffrage, anti-slavery, prison reform leader, born at Boston, MA. Died there Feb 2, 1884.
1816-The first savings bank conceived by charter: the Bank for Savings in the City of New York. It did not open until March 26, 1819. The deposits on the first day, received from 80 depositors, amounted to $2,807. The statement for the first six months showed a loss of $27 suffered as a result of the bank's accepting counterfeit money and a short change loss of $23.92.
1832-- Louisa May Alcott Birthday, American author, born at Philadelphia, PA. Died at Boston, MA, March 6, 1888. " Known for her novel Little Women, the classic story of Meg, Jo, Beth and Amy, she also wrote Work, an autobiographical novel exposing the exploitation of women workers and the evils of industrialization in 1873. After the failure of her father's utopian community Fruitlands, she took care of the welfare of the family.
While Louisa May was growing up, her family was near starvation many times and friends and neighbors took them food and clothing. In 1848 her mother Abba Alcott at age 49 was hired by a group of philanthropic Boston women to be their city missionary to distribute food and clothing to the poor and needy (her family included).
Her salary provided almost the only income for her four children and her philosopher husband Branson, who did a lot of thinking and talking that has gotten him into a lot of "noted men" history books, but did no work to feed himself or his family. Branson once wrote in his voluminous correspondence, "What with my wife's and (daughter) Anna's earnings, my own tithe and charities from a few friends, we survive as a family, and fall but little into debt." An ardent abolitionist, she volunteered in the American Civil War as a nurse & served in 1862-1863 at the Union Hospital in Georgetown, D.C. During this time she contracted typhoid from which she never completely recovered. Her father was born the same day of the month, see 1799.
http://memory.loc.gov/ammem/today/nov29.html
http://www.kirjasto.sci.fi/lmalcott.htm
1850-The San Francisco Grand Jury condemned gambling in this city as "a crying evil," and urged that something must be done about prize fighting as well as numerous houses of ill-repute.
1868 --Ignoring orders to kill only warriors, a U.S. Army massacres 103 sleeping Cheyenne - including Black Kettle, a survivor of the Sand Creek Massacre - in the so-called "Battle of the Washita," Oklahoma Territory.
http://www.pbs.org/weta/thewest/resources/archives/four/sandcrk.htm
1872 -- The Battle of Lost River, the first hostilities between the U.S. Government & Captain Jack's band of Modoc Indians. The government moves in early in the A.M. while the Modocs sleep, & demands a surrender. Instead, as could have been predicted, the distrustful Modocs react with gunfire. One Modoc, known as The Watchman is killed and one U.S. soldier by the name of Harris is also killed. Several on both sides are wounded. In the immediate aftermath, the Modocs also kill 17 settlers. Some curiosity seekers had tagged along to watch the battle, and fled with guns firing at the first sign of hostilities. One of these killed a civilian and her infant with a panic-induced shotgun blast.
1876-Birthday of Nellie Taylor Ross, who became the first female governor in the US when she was chosen to serve out the last month and two days of her husband's term as governor of Wyoming after he died in office. She was elected in her own right in the Nov 4, 1924, election but lost the 1927 race. Ross was appointed vice chairman of the Democratic National Committee in 1926 and named director of the US Mint by President Franklin D. Roosevelt in 1933. She served in that capacity for 20 years. Born at St. Joseph, MO, she died Dec 20,1977, at Washington, DC.
1877-- Thomas Edison demonstrates the hand-cranked phonograph
1887 - United States receives rights to Pearl Harbor, on Oahu, Hawaii.
1887 - Child prodigy pianist, Josef Hofmann, at 11 years of age, made his American debut at a concert held in the Metropolitan Opera House in New York. His recording remain, although in later life he said the early fame was more than he could handle, turning to alcohol, which greatly affected his career and personal life.
http://www.geocities.com/greatpianists/hofmann.html
1890-Army played Navy for the first time in football, and Navy won, 24-C. Red Emrich scored four touchdowns (worth four points each) and kicked two field goals (worth two points each), and Moulton Johnson added the other touchdown to account for all the scoring
1883 -- Printer/publisher Dard Hunter lives, Steubenville, Ohio. His writings on the history and technique of papermaking include the autobiography, My Life with Paper
1895- The first gasoline-powered automobile race in the U.S., the Chicago to Evanston Thanksgiving Day Race, was won by the brothers Charles E. and J. Frank Duryea; 6 cars, 55 miles, winner averages a blazing 7 MPH.
1895-Birthday of William "Busby" Berkeley, born Los Angeles, CA. After serving in World War I as an entertainment officer, he changed his name to Busby Berkeley and began a career as an actor. He turned to directing in 1921, and his lavish Broadway and Hollwood creations, including "Forty-Second Street," " Gold Diggers of 1933," "Footlight Parade," "Stage Struck," "Babes in Arms," "Strike up the Band, " Girl Crazy," and "Take Me out to the Ball Game." He retired in 1962 and returned to Broadway in 1970 to supervise a revival of "No, No, Nanette." He died March 14, 1976 at Palm Springs, Ca.
1896 - the temperatures fell to 51 below zero at Havre, MT
1904 - President Theodore Roosevelt wrote a letter to a distant cousin named Franklin, saying he approved of Franklin's intended marriage to the President's niece, Eleanor.
1908-Birthday of Adam Clayton Powell,Jr., New Haven, Conn. Well-known and popular black Congressman, representing Harlem, NY, receiving the mantle from his very popular and influential father, Adam Clayton Powell, Sr. Caught in activity unbecoming a Congressman, considered a dynamic personality and leader, his attraction to the opposite sex became his undoing and use of government money for trips to the Bahamas became his undoing, as he was barred to sit in Congress after fulfilling eleven terms in 1967, re-elected, and then rejected by voters in his district when he ran in the next term on new charges of corruption. Died on April 4, 1972, in Miami, Fla.; cremated and ashes scattered over South Bimini in the Bahamas, where he spent most of his time when he was supposed to be representing his constituents in Congress..
http://bioguide.congress.gov/scripts/biodisplay.pl?index=P000477
http://www.sptimes.com/2002/02/16/Floridian/Adam_Clayton_Powell_J.shtml
http://www.blackseek.com/bh/2001/10_AdamPowell.htm
http://www.si.umich.edu/CHICO/Harlem/text/acpowell.html
http://teacher.scholastic.com/researchtools/articlearchives/honormlk/gloryday.htm
1915-- Composer/arranger/pianist Billy Strayhorn birthday, born Dayton, Ohio.
http://www.schirmer.com/composers/strayhorn/bio.html
http://www.billystrayhorn.com/biography.htm
http://town.hall.org/Archives/radio/Kennedy/Taylor/bt_stray.html
http://www2.biglobe.ne.jp/~songbook/ellington-strayhorn/index.html
1907-The first stadium operated by a city was the Golden Gate Park Stadium, San Francisco, CA, completed this day. It was oval in shape and covered a 30-acre field. It had two entrances, one on the north and one of the south side, through tunnels 30 feet wide and 10 feet high. A three-quarter mile trotting track 60 feet wide encircled the stadium. Biccyle races were held on November 29, 1906, before completion.
1926- Duke Ellington's Kentucky Club Orchestra records " East St. Louis Toodle-O.," Vocalion 1064
1929 - After finishing his first flight over the North Pole on this date in 1926, Lieutenant Commander Richard E. Byrd flew over the South Pole today, exactly three years later; becoming the first American to achieve this feat.
1932 - In New York City, Cole Porter's musical, "The Gay Divorcee," opened. It featured the classic, "Night and Day".
1934. the Detroit Lions played their first Thanksgiving Day game, the start of an NFL tradition, and lost to the Chicago Bears, 19-16.
1944 -- John Hopkins hospital performs first open heart surgery.
1947 ---Despite strong Arab opposition, the United Nations votes for the partition of Palestine and the creation of an independent Jewish state.
1948- " Kukla, Fran and Ollie" premiered on TV. This popular children's show featured puppets created and handled by Burr Tillstrom and was equally popular with adults. Fran Allison was the only human on the show. Tillstrom's lively and eclectic cast of characters, called the "Kuklapolitans," included the bald, high-voiced Kukla, the big-toothed Oliver J. Dragon (OIIie), Fletcher Rabbit, Cecil Bill, Beulah the Witch, Colonel Crackie, Madame Ooglepuss and Dolores Dragon. Most shows were performed without scripts.
1952-President-elect Dwight D. Eisenhower flew to Korean, fulfilling his campaign promise, and inspected the UN forces there. On a three-day tour, he visited front-line positions. the tour was kept secret until he had returned from the zone of danger.
1952---Top Hits
You Belong to Me - Jo Stafford
Glow Worm - The Mills Brothers
Lady of Spain - Eddie Fisher
Jambalaya (On the Bayou) - Hank Williams
1953-The first transcontinental nonstop two-way airplane service by American Airlines, using Douglas DC-7 th , between International Airport, Los Angeles, Ca., and Idlewild International Airport, New York City, a distance of 2,540 miles. The eastbound flight was scheduled for 7 hours 15 minutes and the westbound flight for 7 hours 35 minutes. It would not be until 1959 for the first four-engine American Airlines Boeing 707 to take 112 passengers and eight member crew, 4 hours, 3 minutes, 3 seconds to make the flight. The plane was piloted by Captain Charles Macatee of Huntington, NY. The fare was $158.83 one way plus tax and $301.90 round trip plus tax. On December 28, 1961 American Airlines was the first to carry 100 million passengers.
1957-Birthday of Janet Napolitano - Governor of Arizona, elected 2002-born Albuquerque, New Mexico.
1959 - The Grammy Awards were shown on network television for the first time. (It was actually the second year of the Grammy Awards.) "Mack the Knife" won Record of the Year and Bobby Darin, who belted it out, was Best New Artist of the Year. Frank Sinatra won Album of the Year for "Come Dance with Me". Jimmy Driftwood penned the Song of the Year: "The Battle of New Orleans", which also won Country and Western Performance of the Year honors for Johnny Horton. The Best Folk Performance of the Year went to The Kingston Trio for their "...at Large" recording. The Best Performance by a Top 40 Artist was Nat King Cole's "Midnight Flyer" and the Grammy for Best Comedy Performance, Musical, went to Homer & Jethro for their immortal "The Battle of Kookamonga".
1960---Top Hits
Are You Lonesome To-night? - Elvis Presley
Last Date - Floyd Cramer
A Thousand Stars - Kathy Young with The Innocents
Wings of a Dove - Ferlin Husky
1962 - Major League Baseball made the decision to return to playing only one All-Star Game a year as of 1963. Since 1959, there had been two games each year.
1963 - Beatles released "I Want to Hold Your Hand."
1963 - United States President Lyndon Johnson named a commission, led by Chief Justice Earl Warren, to investigate the assassination of President John Kennedy.
1968---Top Hits
Hey Jude - The Beatles
Love Child - Diana Ross & The Supremes
Abraham, Martin and John - Dion
Stand By Your Man - Tammy Wynette
1969 --Beatles' "Come Together," single goes #1
1969 - Dense fog along the New Jersey turnpike resulted in a deadly chain reaction during the morning rush hour. A propane tanker jackknifed and was struck by other tractor trailers and cars. 6 were killed in the fiery mess
1972--"Why Don't You Believe Me" by Joni James topped the charts and stayed there for 6 weeks.
1975 - Red River, NM records 34 inches of snow in 24 hours to set the state snowfall record.
1975 ---Kilauea Volcano erupts in Hawaii.
1975 - Silver Convention had the United States' #1 pop tune, with "Fly, Robin, Fly".
1976-- The Yankees sign free-agent Reggie Jackson to five-year, $3.5 million dollar contract. During Mr. October's tenure, the Bronx Bombers will win four divisions, three pennants and two World Series.
http://www.allposters.com/-sp/-Posters_i359981_.htm
1976---Top Hits
Tonight's the Night (Gonna Be Alright) - Rod Stewart
The Wreck of the Edmond Fitzgerald - Gordon Lightfoot
The Rubberband Man - Spinners
Good Woman Blues - Mel Tillis
1981 - Film actress Natalie Wood drowned off the California coast. Wood, her husband Robert Wagner, and actor Christopher Walken, were aboard the Wagners' yacht, Splendour. Sometime during the night, Wood fell overboard, unbeknownst to those on board. Her body was found after a seven-hour search, 200 yards from a small, motorized dinghy in a rocky cove off Catalina Island. Her death was believed to be alcohol-related, and foul play was ruled out. The beautiful Oscar-nominated actress was 43 at the time of her death. Wood's list of film credits included Miracle on 34th Street, Rebel Without a Cause, West Side Story, Splendour in the Grass, Love with the Proper Stranger, Inside Daisy Clover, Bob and Carol and Ted and Alice, and, her last film, which was still in production at the time of her death, Brainstorm.
1983 - It was a new record when the Dow Jones industrial average closed at 1287.20.
1984---Top Hits
Wake Me Up Before You Go-Go - Wham!
I Feel for You - Chaka Khan
Out of Touch - Daryl Hall & John Oates
You Could've Heard a Heart Break - Johnny Lee
1985 -the temperature at Bismarck, ND plunged to 30 below zero to set a November record.
1986 - Debuting at #1 on the album charts was the blockbuster five-record set, "Bruce Springsteen & The E Street Band Live/1975-85". Prior to this, no five-record set had hit the top 25, and no five-record set had ever gone platinum. The price for the set was $25.
1986-"You Give Love a Bad Name" by Bon Jovi topped the charts and stayed there for a week.
1991 - an F4 tornado tracked 10 miles from Nixa to Springfield, MO killing 2, injuring 64 and doing over $15 million in damages
1997- Eddie Robinson ended his 56-year college football coaching career with a loss as Southern Univer­sity beat his Grambling Tigers, 30-7, in the Bayou Clas­sic. Robinson, who started coaching in 1941, compiled a record of 408-165-15. His teams won or shared 17 South­western Athletic Conference titles and eight black college national championships. Grambling's record in Robin­son s last year was 3-8.
2000 --Florida ... Recount Reveals Nader Defeated
TALLAHASSEE, FL-- A third recount by Florida election officials has "definitively determined" that Green Party candidate Ralph Nader was defeated.
"There was a very significant 25,603-vote discrepancy between the first two counts, with Nader losing by respective margins of 2,812,339 & 2,837,942, so we decided to conduct hand recount," Florida Attorney General Jim Smith recounted.
"We now know that Nader lost by precisely 2,821,278 votes."
Nations goes nuts about Florida vote and its affect on the presidential election.
-------------------------------------------------------------

American Football Poem
The Quarterback
He bends down
To snap the ball
The quarterback ready to receive
The moment of tension is broken
With the snap
The battlefield engages
The men move quick to the crowd
The fans screams
Are drowned out
By the eternity
Of struggle and pain
The players endure
For ten yards
Till it starts again
*Inspired by Allan James Saywell
Adam Caldwell