National Machine Tool Financial Corporation
|
National Tel-Med Capital
|
National Business Finance

Sales Reps
Machine tools, construction, medical equip. Top competitive comp. package Fax resume: 847-871-4209 e-mail: chris@netlease.com

www.netlease.com
National has operated as an indirect lessor for over 25 years. They are expanding three of their divisions.
Monday, November 13, 2006
Headlines---
Classified Ads--- Sales
GE GM & VP Dental Sales going bye-bye
NetBank Not for Sale
Le-Nature Hearing December 5
Top Stories----November 6-10
Cartoon—"I'd love to get another job"
Classified Ads---Help Wanted
FDIC to keep brakes on ILC charters
Leasing 102--"Purchase Orders"
Lessors: May We Waive Goodbye to Juries?
Marc Baert New Principal the Alta Group
CIT Agrees to Acquire ICX Assets
News Briefs---
You May have Missed---
Sports Briefs---
"Gimme that Wine"
Calendar Events
Snapple Real Facts
Today's Top Event in History
This Day in American History
American Football Poem
######## surrounding the article denotes it is a "press release"
----------------------------------------------------------------

Classified Ads---Sales

Yakima River Winery, Prosser, Washington *
These job-wanted ads are free. We also recommend to both those seeking a position and those searching for a new hire to also go to other e-mail posting sites:
http://216.66.242.252/AL/LeasingNews/Classified.htm
In addition, those seeking employment should go to the human resource departments on company web sites for funders, captive lessors, and perhaps "broker-lessors."
To place a free "job wanted" ad here, please go to:
http://216.66.242.252/AL/LeasingNews/PostingForm.asp
Sales
Sales: Bakersfield, CA
I have an extensive sales and management background in equipment leasing. My work history exhibits my major strength in small ticket equipment leasing.
Email: pangress@msn.com

Sales: Boston, MA
Middle market originator, construction/Trucks / Trailers w/ 8 years in territory, looking for company / bank with competitive products
Email: mrichlease@comcast.net
Sales: Compenhagen, Denmark
10 years of experience as VP Europe, Middle East and Africa for a US based Equipment Leasing Company. $500,000 plus w/ excellent connections European shipping lines/ maritime financing.
Click here .

Sales: Dallas, TX
17 years of experience in vendor sales. Solid book of business. Can hit the sales ground running in Dallas/Ft. Worth. Can Start ASAP
E-mail: whomadewho12@yahoo.com
Sales: Denver CO
Experienced Equipment Leasing Broker looking for a in house leasing company. Can bring a book of business with me or develop new territory where needed.
Email: Steven@eagle2.net
Sales: Detroit MI
Motivated self-starter w/5 yrs sales exp. IT leasing. Excellent communicator w/strong negotiation/biz dev. skills. Six-sigma certified w/ Fortune 50 company/book of business.
Email: playmakers1@sbcglobal.net
Sales: East Central FL
20+ years experience in all areas of leasing; sales, credit, operations, syndication. Currently independent seeking position with direct middle market lender in regional capacity
email: southernleasing@bellsouth.net
Sales: Fresno CA
Account Exec/Manager. 7+ years Leasing Sales: underwriting/contract, complex transactions, hi-tech, government, direct & vendor leasing. Captive & syndicator environments. Expert deal closer. Will send resume.Email: dsp559@pacbell.net
Resume
Sales: Greensboro, NC
Seeking direct & broker sales w/major finance companies in NC or southeast market. Small to mid-ticket range. Stable &family oriented. Will have series 6,63,65 license shortly.
Email: kc1492@aol.com

Sales: Henderson, NV
Formally trained in Credit, Collections, & Sales with regional bank. Seeking sales or sales management.
Over ten years

in SM, vendor and end user.
Email: mjrprime@yahoo.com
Sales: Kansas City, MO
20 years Senior Sales/Management experience in small ticket/government leasing. Program Management experience, managing 12
Reps. Credit Auth to $50K. Success in soliciting and maintaining accounts.
Email: dhundley1@kc.rr.com
Sales: Los Angeles CA
5 years experience structuring off-balance sheet finance solutions on computer and medical equipment. Perform detailed competitive analysis and market research. I uncover leads and sell.
email: barretthawk@hotmail.com
Sales: Midsouth, TX
Lease Veteran-25+ years, heavy Vendor experience looking for new opportunity in MidSouth/SE. Experience in leasing to major accounts in high-tech/computers/Golf/transportation.
Email: LeaseVeteran@sbcglobal.net
Sales: Mission Viejo, CA
Account Sales Executive with 10 years of leasing experience looking for company to bring existing customer base.
Email: makelly21@hotmail.com
Sales: Montgomery, AL
Individual with 10 years advertising sales exp. & 7 years insurance sales exp. Wants independent contractor situation in Alabama.
Work with leasing company or broker.
334-281-5200
E-mail: billmcneal2003@yahoo.com
Sales: Nashua, NH
10+ years sales experience small & mid-ticket hi-tech & telecom in a captive and vendor environment. Seeking new sales opportunity in New England.
E-mail: RPepa@aol.com
Sales: Newport Beach, CA
Direct sales rep. in the middle market w/22 years experience various types of equipment. Leasing/ financing from medical equip. to mfg. equip.. Strong closer.
E-mail: pauldriscoll1@lycos.com

Sales: North Carolina, Central
7 yrs.equip leasing &finance; specialist in heavy construction equip for 2-top-5-specialty finance/lease companies, NC &VA territories. $10-15MM annual funding. Downsized in 2002, now independent broker with varied customer base. Email: sunriseleasing@aol.com
Sales: Philadelphia , PA Seeking an open opportunity to advance in the automotive, commercial leasing & finance industry......... Email: alexe362002@yahoo.com
Sales: Philadelphia, PA
25 years in Healthcare and seeking an opportunity to represent a lender for dental/medical funding in the Northeast to Mid-Atlantic states.
email: mitutz@msn.com
Sales: Portland, OR.
"Exp. In direct sales and sales mgmt.
I love Portland, but decent here jobs are few. Willing to be re-located, would like to work for you.
Email: pthygeson@netscape.net
Sales: Prairie Village, KS Have substantial deal flow and database of broker referral sources. Generated and closed over $22M LY. Seeking exclusive relationship w/direct founder.
Email: fiergl@aol.com

Sales: San Francisco Bay Area, CA
10+ yrs in middle market leasing. Seek direct lessor only. Transaction size from $500M to $10.0MM. Client base: printing, food, retail, manufacturing.
Email: edm173@sbcglobal.net

Sales: Currently employed Vendor Program "Hunter", with complex program development experience. Also skilled at program management. Technology to yellow iron assets. Extensive national rolodex.
Email: VdrPgmBizDev@aol.com
Sales: San Francisco Bay Area, CA
15+ yrs--mid mkt. $500M to $10.0MM. Seeking role w/ captive or global leasing firm. large book to bring with me! Debt, tax, 1st amendment, etc. Email: lac4002@yahoo.com
Sales: San Francisco Bay Area, CA
20 plus years experience in small ticket and middle market, mostly vendor driven business; specialist in manufacturing, hi-tech & medical. Excellent analytical and marketing skills.
Email: deals_2_do@yahoo.com
South Central US
TX, OK, KS & AR Territory.
Equipment finance and leasing professional, 20 years experience. Top producer in middle to upper middle markets. Extensive customer base. Email: usleasingrep@yahoo.com
For a full listing of all "job wanted" ads, please go to:
http://216.66.242.252/AL/LeasingNews/JobPostings.htm
* http://www.yakimariverwinery.com/index.html
--------------------------------------------------------------


General Manager & VP Dental Sales going bye-bye
GE Commercial Finance Memo
From: Abraham, Cindy A (GE Comm Fin) On Behalf Of Ambrose, Jim J (GE Comm Fin)
It is with great pleasure that I announce the creation of GE Healthcare Financial Services' newest business segment - Vendor and Practice Solutions (V&PS). Effective January 1, 2007, this new business will be lead by Catherine Estrampes and will be comprised of our existing domestic Vendor and HPSC business units, and headquartered in Boston, MA.
The combination of HPSC and Vendor Finance will enable us to more consistently serve our small ticket end-users and vendor partners, and is a natural evolution of our Customer First philosophy. Catherine and her leadership team will be keenly focused on leveraging the unique strengths of HPSC, such as their sales deployment model, outstanding wing-to-wing transaction cycle time and informal vendor program approach with best practices from Vendor Finance, such as their relationship management, tailored program structures and broad product offerings. We have already begun seeing the benefits of these synergies following the recent combination of our small ticket medical businesses.
Concurrent with this realignment, I am excited to announce the Practice Solutions segment -- which includes our dental, practice finance, chiropractic, vet and eye-care segments -- will be led by Samantha Allison, the acting leader until a permanent person is named. Sam has served as General Manager of HPSC over the last year and prior to that served as Integration Leader during the HPSC acquisition in 2004. Over the past three years, she has provided invaluable leadership to the team in Boston and will continue to help us evolve the business during this important transition.
Additionally, I share that Ray Doherty, HPSC Commercial Leader, will retire effective January 1, 2007. Ray has been with HPSC for 34 years and has been personally responsible for developing HPSC's business model, driving double-digit growth and making HPSC the leading dental practice finance company in the US. Please join me in thanking Ray for his many contributions to this organization -- both before and after GE acquired the company -- and congratulate him as he begins the next phase of his life with his family.
The new V&PS leadership team is comprised of a balanced representation from both HPSC and Vendor. They will assume their positions effective January 1, but will be working together throughout the 4th quarter so the business can achieve its greatest growth potential into 2007. Critical to the team's success is a strong integration process. Therefore, I am pleased to announce Carlos Hernandez as the Integration Leader. Carlos will assume his position immediately. Please refer to the complete leadership organizational chart below.
In the next few days your leaders and I will meet with the teams most impacted by this reorganization to address their questions and concerns. In addition, you'll find a Question and Answer document attached which should answer many of your questions. Throughout this transition, I am committed to keep you informed of the integration status, as well as provide open and honest feedback to your questions. If you'd like to submit a question to me or the leadership team anonymously please visit:
http://hfs.capital.ge.com/acquisitions/default.asp.
Please join me in congratulating Catherine and the new V&PS Leadership team and in wishing them the best for a smooth integration.
----------------------------------------------------------------

"NetBank is in the process of a strategic reorganization that is designed to move the company back to profitability and its roots in retail and small business banking, small business financing and prime mortgage lending. These areas represent our core competencies, and we have a track record of success in these businesses.
"Our small business leasing division, NetBank Business Finance, has been an impressive, consistent performer for the company. The business enjoys a solid reputation in the industry for the quality of its service and the experience of its management team.
"NetBank Business Finance has been an important part of our past, and we believe it will play an even more important role in our future."
Matthew Shepherd
Director, Corporate Communications
O: 678-942-2683
mshepherd@netbank.com
In an "off the record," not to be quoted directly telephone conversation, Mr. Shepherd said Netbank Business Finance is considered an integral part of the bank, they like its operations, its officers, want to continue to do more, including business loans; that evidently others also see the inherent value in the leasing operation and the bank; they have a plan divesting of those products not bringing in a profit and Netbank Business Finance is not one of them; there is $2 ½ billion in customer deposits;
they have a duty to the shareholders to work a plan and are in banking and leasing for the long term; Galloway and his unit are extremely well thought of and the bank does not want to lose them: They are not for sale!!!
----------------------------------------------------------------

Le-Nature Hearing December 5
The status Conference for Le-Nature's Inc., et. al. United States Bankruptcy Court Western District of Pennsylvania is scheduled for December 5, 2006 at 3:00pm, in Courtroom B, 54th Floor, USX Tower, 600 Grand Street, Pittsburgh, Pennsylvania before U.S. Bankruptcy Judge M. Bruce McCullough.
Capital lease obligations are alleged to over $300 million, and in one court document it states CIT Equipment Finance owns $130 million in equipment in the Arizona plant and AIG Equipment is owed $60 million. These numbers are not claimed on the forms filed, but the actual numbers may be available for the December 5th hearing.
Calls to CIT and AIG Equipment regarding the numbers were not returned. It is common for these companies not to comment on on going court cases.
This story last week re-caps what is on the bankruptcy court documents:
http://www.leasingnews.org/archives/November%202006/11-08-06.htm#nature
--------------------------------------------------------------

Top Stories----November 6-10
Here are the top ten stories most "opened" by readers last week.
(1) Leasing #102--"Lease vs. Loan"--by Mr. Terry Winders, CLP
http://www.leasingnews.org/archives/November%202006/11-06-06.htm#102
(2) Drayer-Barker to be sentenced December 15
http://www.leasingnews.org/archives/November%202006/11-06-06.htm#judge
(3) Cartoon---I thought it was legal
http://www.leasingnews.org/archives/November%202006/11-06-06.htm#toon
(4) "Telling is not Selling"
Sales makes it Happen---by Linda P. Kester
http://www.leasingnews.org/archives/November%202006/11-08-06.htm#sales
(5) Craig Galttly passes away
http://www.leasingnews.org/archives/November%202006/11-10-06.htm#pass
(6) NAELB Atlanta Meeting Reports
http://www.leasingnews.org/archives/November%202006/11-08-06.htm#naelb
(7) "What Me? Worry! 'Kid' Dwight Galloway"
http://www.leasingnews.org/archives/November%202006/11-10-06.htm#what
(8) Le Nature BK up-date
http://www.leasingnews.org/archives/November%202006/11-08-06.htm#nature
(9) Le-Nature's moves into Chapter 11
http://www.leasingnews.org/archives/November%202006/11-06-06.htm#c11
(10) "The Best Profession: Sales"
Selling Up by Steve Chriest
http://www.leasingnews.org/archives/November%202006/11-10-06.htm#sell
November 8, 2006 --- Leasing News Flash
NetBank today posted a $73.3 million loss for the third quarter.
http://www.leasingnews.org/archives/November%202006/11-08-06-FLASH.htm
----------------------------------------------------------------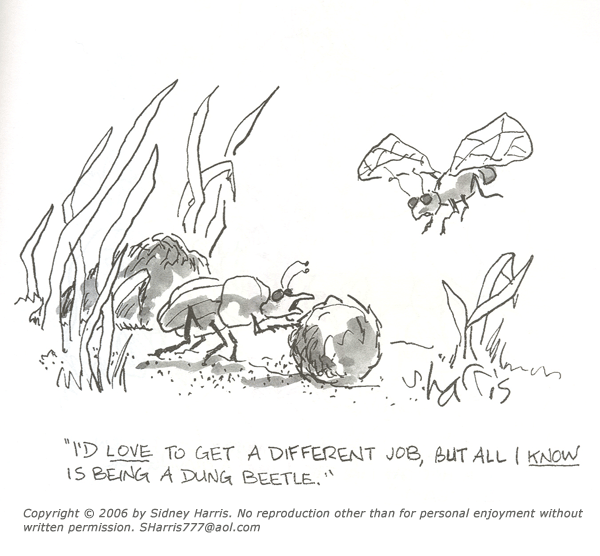 ----------------------------------------------------------------

Classified Ads---Help Wanted
Sales

Sales Reps
Location open. Requires previous leasing sales experience. Unequaled commissions. For full description & contact info click here.



Niche Market Sales Reps.
Not limited to, but includes:
- Dry cleaning
- Phone systems for small business
- Dental office
- Physicians office
- Laundry/dry cleaning equipment
Send your resume to sclerc@highlinecapital.com EOE.
National Machine Tool Financial Corporation
|
National Tel-Med Capital
|
National Business Finance

Sales Reps
Machine tools, construction, medical equip. Top competitive comp. package Fax resume: 847-871-4209 e-mail: chris@netlease.com

www.netlease.com
National has operated as an indirect lessor for over 25 years. They are expanding three of their divisions.
--------------------------------------------------------------

FDIC to keep brakes on ILC charters for nonfinancial companies, Seiberg says
By Thomas Mason
SNL.com
Wal-Mart will likely have to wait a little longer to obtain an industrial loan company charter, but financial companies should still be able to gain their own following the Democratic victory in Congress, according to Stanford Group analyst Jaret Seiberg.
In a Nov. 10 report entitled "Democratic Congress: Pending Trouble for ILC Charters," the Stanford Group analyst predicts, given the election results, the FDIC will extend its moratorium on industrial loan company charters until at least April, and possibly the end of next year. Currently, the moratorium is set to expire at the end of January.
Such legislation would no longer face the hurdle of Sen. Robert Bennet, R.-Utah, who has repeatedly stymied efforts to pass related bills with his influence over the Senate Banking Committee, Seiberg said. And incoming House Financial Services Committee Chairman Rep. Barney Frank, D-Mass., has already requested that the granting of ILCs be put on hold. "[Frank] has long opposed mixing banking and commerce, and we expect he will propose barring non-financial firms from having industrial loan companies," Seiberg wrote in the report.
But the Stanford Group analyst does not believe financial companies like Merrill Lynch & Co. Inc., Citigroup Inc., Goldman Sachs Group Inc., American Express Co. and Morgan Stanley have cause for worry from a longer moratorium, since he predicts the FDIC will attempt to draw a distinction for nonfinancial companies. "We believe the FDIC could justify this because financial firms are subjected to regulatory oversight at the parent company level while commercial companies, such as Wal-Mart, are not," Seiberg said.
Seiberg also expects Frank to grandfather existing ILCs, allowing companies like Target to hold on to their industrial loan companies. "In our view, the 110th Congress will pass legislation limiting ILC ownership to financial companies. But we do not expect Congress to revoke the charters that commercial firms now hold," Seiberg said.
----------------------------------------------------------------

Leasing 102
Purchase Orders
by Mr. Terry Winders, CLP
An equipment Lease is a contract between the Lessor and the Lessee for the use of equipment over a defined period of time. A purchase order and a vendor's invoice is a contract between the vendor and the Lessor for the purchase of the equipment. I am constantly amazed at Lessor's who do not understand the importance of a purchase order.
A purchase order should clearly state the terms and conditions under which a Lessor is willing to pay for equipment requested by the Lessee. To begin with under federal income tax rules the lessor must pay 100% of the equipments hard cost. Therefore if the lessee made any down payment, or reduced the cost by a trade in, the vendor must return these funds to the lessee and only except a full payment from the lessor. A reimbursement to the lessee of these funds by the lessor will cloud the transfer of ownership and also leave open a sales tax question of a double sale.
A purchase order should contain the following statements:
1. This order is given in reliance on your assurance that lessee has selected the equipment described above and will accept the same on delivery. If lessee does not accept the equipment for any reason what-so-ever, we shall have no obligation here under, and you shall refund to us all sums (including taxes, transportation charges and other charges) paid for or on account of the equipment.
2. Title to the equipment shall pass from you directly to us and shall be free of all liens and encumbrances. You warrant that the equipment will comply with all warranties, agreements and representations made by you to lessee, and you agree that all warranties agreements and representations made by you (supply contract) to lessee or to us shall be fully enforceable by us and/or by lessee in its own name. You further warrant that you will comply with all federal, state, and local governmental and administrative regulations concerning safety, health, and occupational hazards which may be promulgated from time to time, and you further agree to hold us harmless from any loss you or we may occasion by your failure to so comply.
3. The total of the actual prices, taxes, transportation charges and other charges to be paid by us shall not differ from the total cost specified above. We shall have no obligation hereunder if said charges exceeds the "amount" authorized below.
4. You shall deliver the equipment to lessee at the address indicated above. Transportation charges, if any are shown above shall be prepaid and included in your invoice price.
5. Terms of Payments: Thirty (30) days after receipt of your invoice or your invoice date, which ever is later, but in no case before receipt from the lessee of an acceptable delivery and confirmed acceptance agreement.
6. This purchase order requires you to notify us of your date of delivery within twenty-four (24) hours after the lessee takes possession of the Equipment. If this notice is not given to us in the required time frame so that we may file the appropriate notices of ownership or liens then we shall have no requirement to pay for the equipment. If the Equipment has been delivered and Twenty (20) days has passed from that date then you must assign to us the proper Uniform Commercial Code lien filing in the appropriate jurisdiction or we will have no obligation to pay for the equipment.
7. This purchase order shall and only shall become a binding contract between us upon your written acceptance, or cashing our payment check, as indicated on the original or on a duplicate hereof.
8. No changes or modifications of any kind to this purchase order shall be effective with out our prior written approval.
These statements clear the air and set the stage for proper transfer of ownership/title and give the lessor grounds to refuse payment if the conditions are not meet. On rare occasion when substitute equipment changes occur at the last moment without notice to the lessor then grounds for legal action to recover losses from the vendor are possible.
A vendors invoice should always be checked to see that the invoice transfer ownership/title to the lessor upon payment and not to the lessee.
Always put a copy of these documents in your legal folder.
Mr. Terry Winders has been a teacher, consultant, expert witness for the leasing industry for thirty years and can be reached at leaseconsulting@msn.com or 502-327-8666.
He invites your questions and queries.
--------------------------------------------------------------

Lessors: May We Waive Goodbye to Juries?
by Gary A. Goodman and Miles Cowan
Commercial Leasing Law & Strategy
Law.com


Gary A. Goodman
Like most rights, the right to a jury trial can be waived.
In general, commercial landlords disfavor jury trials, especially when the opposing party is an individual, finding the outcomes of such trials are either too uncertain or, if consistent, consistently against the landlord's interest. The general perception is that juries tend to favor individuals in disputes against institutional parties as a way to rectify a perceived injustice that corporations and other institutions allegedly inflict on the public.
Jury trials are also more costly than nonjury trials, and parties may waive their right to a jury trial to avoid the added expense.
Once a dispute has arisen, parties may waive their rights to a jury trial in anticipation of litigation.
It may be at precisely this time, however, that a potential litigant realizes the benefit of a jury trial. Because of this realization, landlords frequently include jury waiver clauses in their leases. A majority of courts put strong emphasis on the predictability that fully upheld contracts provide and, remaining ever aware of the overburdened jury system, usually uphold jury waiver clauses.
Because of the fundamental nature of the right to a jury trial, however, these clauses are frequently construed strictly, and any ambiguity in either the language or the intent of the parties entering into the agreement will be resolved against enforcement of the waiver.
IMPLICATIONS FOR COMMERCIAL LESSORS
Notwithstanding the particular law governing a contract, strict construction of jury waiver clauses usually requires that they be unequivocal manifestations of the parties' intent to waive their right to a jury trial with respect to the particular cause of action alleged. For example, some courts will not enforce a waiver as to a cause of action that did not exist at the time the parties entered into the agreement. Quigley v. KPMG Peat Marwick, LLP, 749 A.2d 405 (N.J. Super. Ct. App. Div. 2000).
Where a new cause of action has been created by the enactment of a statute, parties may want to consider amending their existing agreements to ensure any waivers will be effective with respect to the new law. Further, where there is a danger of undue influence on an unrepresented party, courts will scrutinize waivers more closely. In the case of experienced and represented parties, however, there is a strong presumption that the parties intended that all provisions of the contact be given effect, and absent the specific statutory considerations discussed above, waivers signed in such a context will likely be enforced.
RECENT CASE LAW LIMITING THE EFFECTIVENESS OF JURY WAIVER CLAUSES
Enforcement of pre-litigation jury waiver clauses, although clearly the majority approach, has not been universal. Where a statute or a state constitutional provision control waiver of the right, which is frequently the case, courts are likely to invalidate a pre-litigation waiver that is not explicitly authorized by the statute. This was the reasoning relied on by the California Supreme Court in Grafton Partners v. Superior Court, 116 P.3d 479 (Cal. 2005), which invalidated a jury waiver clause in an engagement letter. The court relied on a strict construction of the waiver provisions of the state constitution, which provides that "[i]n a civil cause a jury may be waived by the consent of the parties expressed as prescribed by statute." California Civil Procedure Code §631 enumerates six ways a party may waive its right to a jury trial, all of which are clearly applicable only in the context of existing litigation. The court read these six methods as exclusive and refused to enforce the pre-litigation waiver clause.
The court's decision in Grafton was grounded on a strict construction of the statutory scheme that enables waiver of a party's right to a jury trial and did not hold that jury waiver clauses are intrinsically unfair. The California Legislature is currently considering legislation that will permit the enforcement of a waiver of a party's right to a jury trial in a pre-litigation contract. This or similar legislation is likely to pass, and parties wishing to avoid having their disputes submitted to a jury in California should continue to include jury waiver clauses in their contracts. In addition, parties may include mandatory arbitration clauses in their contracts as an alternative means to avoid the prospect of a jury trial.
In New York, jury waiver clauses are generally upheld, although in the context of a lease, Real Property Law §259-c may render a jury waiver clause unenforceable "in any action for personal injury or property damage."
New York courts have defined "property" liberally and have held that a commercial lessee asserting a claim for lost business revenue against a commercial lessor has a claim for property damage. Such a claim is not automatically entitled to the protection of §259-c, however. In the 2nd Department (which includes the areas surrounding New York City, exclusive of Manhattan and the Bronx), the Appellate Division has held that §259-c applies only in damage claims grounded in tort, leaving jury waiver clauses fully effective in contractual claims. See, for example, Lindenwood Realty Co. v. Feldman, 338 N.Y.S.2d 245 (N.Y.App. Div. 2d Dept. 1972).
In the 1st Department (Manhattan and the Bronx), however, the Appellate Division has extended the protection of §259-c to property damage actions sounding in contract as well. See, for example, Phoenix Garden Restaurant, Inc. v. Chu, 651 N.Y.S.2d 510 (N.Y. App. Div. 1st Dept. 1996) (citing Swinger Realty Corp. v. A.S. Kinzer Imports, Inc, 335 N.Y.S.2d 108 (N.Y. App. Term 1st Dept. 1972).
This position has been widely criticized, however, and the Appellate Division, 1st Department routinely seeks to avoid directly addressing the question. See, for example, Chemical Bank v. Stahl, 685 N.Y.S.2d 238 (N.Y. App. Div. 1st Dept. 1999).
Illinois courts generally uphold pre-litigation jury waiver clauses, subject to concerns for individuals' knowledge and volition. Where the parties are both business-savvy and represented by counsel, it is unusual for a court to invalidate a jury waiver clause. See, for example, GreatAmerica Leasing Corp. v. Cozzi Iron & Metal, Inc., 76 F.Supp.2d 875 (N.D. Ill. 1999).
There have been no developments in Illinois that raise the same kinds of issues raised by the California Grafton decision and the jurisdictional split with respect to New York's §259-c.
Gary A. Goodman is a real estate partner in the New York office of Sonnenschein Nath & Rosenthal LLP, specializing in leasing. Miles Cowan is a third-year law student at New York Law School.
Note: Aug. 10, 2005 Barry A. Dubin, Esq.,Cooper, White & Cooper LLP, Jury Waiver Ruling in California
http://www.leasingnews.org/Conscious-Top%20Stories/Jury_waiver.htm
### Press Release ###########################

Marc Baert, the former Secretary General of Leaseurope
becomes a Principal of The Alta Group
London – – The Alta Group is pleased to announce that Marc Baert has become a Principal and Director of the Group. Marc, who officially retires from his present role as Secretary General of Leaseurope in 2007, joined The Alta Group as an Associate in late 2004 in anticipation of his retirement. As he is no longer involved in the day to day activities of Leaseurope, Marc's work within The Alta Group can now be expanded, and he will be more actively involved in current and future projects.

Marc Baert
During a distinguished 21 years as the Secretary General of both Leaseurope and Eurofinas in Brussels, he played a significant part in assisting the development of fledgling asset finance markets within the Central and Eastern European countries. With many of these countries having no history or experience of providing asset finance, Leaseurope, and Marc in particular, was instrumental in providing guidelines, frameworks and advice to help them formulate their laws and practices in this arena, thus helping to establish what are now burgeoning industries.
Marc will continue to focus on these Central and Eastern European emerging markets from within the ranks of Alta, as part of a broader brief to support their continuing European expansion.
A lawyer by training, Marc first entered the world of finance in 1972, rising to become the Director of Sales and Marketing at International Factors in Brussels. During that time he also took an MBA at the University of Ghent. Since 1985 he has served as the Secretary General of Leaseurope and Eurofinas. These organisations are the central trade bodies of both leasing and consumer credit in Europe and are made up of the National Associations. Their main purpose is to represent the views of the two industries in the European Community and within the European Commission.
In reference to a quote made a few years ago about the role of Secretary General, Marc commented of his new appointment: "Having been a barrel maker for more than 20 years, I can now start to be a brewer."
Derek Soper, the Chairman of The Alta Group in Europe added: "It is very rare in business to find individuals with the perfect fit for the task in hand. Marc is one of those individuals. His knowledge of the European leasing players and particularly those of the CEE Countries is second to none. It is very apparent, when in a room full of European lessors at a conference or a social gathering, that he is known and respected by all attending. Add to that his diplomatic skills and we have an excellent addition to the Alta team in Europe. We are very proud to have him on board."
ABOUT THE ALTA GROUP
The Alta Group, established in 1992, provides a broad array of strategic consulting and advisory services, education and training programmes, merger and acquisition and dispute resolution services for companies in the global equipment leasing and asset finance industries. Its clients include manufacturers, banks, independent lessors of various sizes and others in the industry. The Alta team is made up of more than 35 international professionals committed to the asset finance business, including former CEOs, company founders and industry thought leaders who are active in their areas of expertise. They collaborate and share their in-depth knowledge and insights with today's business leaders who face a range of challenges, both old and new. The firm has built a reputation on creative thinking, trust and professionalism. The Alta Group supports clients in North America, Latin America, Western, Central and Eastern Europe, Asia, the Middle East and Australia. For more information, visit www.thealtagroup.eu.com
### Press Release ###########################

CIT Agrees to Acquire ICX Corporation's Assets
NEW YORK – – CIT Group Inc. (NYSE: CIT), a leading global provider of commercial and consumer finance solutions, today announced that it has entered into an agreement through which it will acquire a substantial portion of the equipment leasing and finance assets of ICX Corporation, a subsidiary of Charter One Bank. The acquisition is expected to close in the fourth quarter of 2006.
The acquisition will offer CIT Equipment Finance, a business unit of CIT, greater economies of scale with the addition of more than 250 new clients, including many Fortune 1000 companies. The integration of the Group's systems and operations into CIT Equipment Finance's existing platforms is expected to be complete by the first quarter of 2007.
Rick Wolfert, CIT Vice Chairman, Commercial Finance, said, "With a high quality portfolio and attractive client base of more than 250 customers, this acquisition will enable us to expand our originations platform and generate additional growth opportunities for CIT Equipment Finance."
Mike Brown, Executive Vice President and Group Head of CIT Equipment Finance, said, "The ICX portfolio has excellent credit quality, a diverse asset base and minimal customer overlap with our existing clients. All these factors make this acquisition attractive to CIT Equipment Finance."
About CIT Equipment Finance
CIT Equipment Finance is a leading provider of equipment financing solutions for middle market companies in a wide range of industries. It provides equipment loans and leases for transactions ranging in size from $3 million to $50 million.
About CIT
CIT Group Inc. (NYSE: CIT <http://studio.financialcontent.com/Engine?Account=prnewswire&;PageName=QUOTE&Ticker=CIT> ), a leading commercial and consumer finance company, provides clients with financing and leasing products and advisory services. Founded in 1908, CIT has more than $70 billion in managed assets and possesses the financial resources, industry expertise and product knowledge to serve the needs of clients across approximately 30 industries worldwide. CIT, a Fortune 500 company and a member of the S&P 500 Index, holds leading positions in vendor financing, factoring, equipment and transportation financing, Small Business Administration loans, and asset-based lending. With its global headquarters in New York City, CIT has more than 7,200 employees in locations throughout North America, Europe, Latin America, and Asia Pacific. www.CIT.com <http://www.cit.com/> .
### Press Release ###########################
--------------------------------------------------------------

News Briefs----
Japanese Leasing firms merging to survive sea change
http://www.yomiuri.co.jp/dy/business/20061111TDY08001.htm
Bonuses hit roof at top 5 investment banks
http://www.stltoday.com/stltoday/business/stories.nsf/story/
78F9FBA380F3AD5686257223000B5D19?OpenDocument
Realtors lament prices
http://www.dallasnews.com/sharedcontent/dws/bus/stories/
111306dnbusResurvey.2268c47.html
Regional bank thrives on talent for relationships
http://www.ajc.com/business/content/business/stories/2006/11/11/1112sbizbank.html
Convicted executives forced to sell homes
http://www.usatoday.com/money/perfi/housing/2006-11-12-execs-h
ouse-sales-usat_x.htm
---------------------------------------------------------------


You May have Missed---
Second thoughts about second homes
http://www.chicagotribune.com/business/yourmoney/chi-0611120317
nov12,0,57492.story?coll=chi-business-hed

---------------------------------------------------------------

Sports Briefs----
Stunned mayor vows to fight for the SF 49ers staying at Candlestick
NOT A DONE DEAL: Newsom hints at suit over lease or to keep city's name
http://sfgate.com/cgi-bin/article.cgi?f=/c/a/2006/11/10/MNGDTMA8401.DTL
49ers pressure stadium developer
http://www.sfgate.com/cgi-bin/article.cgi?f=/c/a/2006/11/13/STADIUM.TMP
Denise DeBartolo York speaks of honor, co-ownership, pride in the 49ers
http://www.sfgate.com/cgi-bin/article.cgi?file=/c/a/2006/11/12/MNGV9MBB3O1.DTL
Move to Santa Clara long overdue
http://www.contracostatimes.com/mld/cctimes/15994537.htm
Redskins Picked Apart
Offense, Defense Fail to Produce In Loss to Eagles Bears Take What Giants Give Them, and More
http://www.nytimes.com/2006/11/13/sports/football/13giants.html?hp&ex=
1163480400&en=0c03714cb848bbbe&ei=5094&partner=homepage
http://www.chicagotribune.com/news/local/cs-061112bearsgamer,1,4880730.
story?coll=chi-news-hed
Chargers win a tale of two Cincys
http://www.signonsandiego.com/sports/chargers/20061112-1403-fb
n-chargers-bengals.html
http://www.mercurynews.com/mld/mercurynews/sports/football/nfl/
san_francisco_49ers/15997174.htm
Romo solid as Cowboys roll, 27-10
http://www.cowboysplus.com/topstorync/stories/111306cpcowlede.227a34e.html
Defense excels in win away from S.F.
http://www.sfgate.com/cgi-bin/article.cgi?f=/c/a/2006/11/13/49ERS.TMP
Killion: Raiders must change to avoid disaster
http://www.mercurynews.com/mld/mercurynews/sports/football/nfl/
oakland_raiders/15998740.htm
----------------------------------------------------------------


"Gimme that Wine"
Napa's single largest parcel of land sold
http://www.napavalleyregister.com/articles/2006/11/10/business/local/
doc4553f77ecc6ab917632083.txt
Bennett Lane Winery Driver Mike David Finishes in Second Place in NASCAR West Grand Division
http://www.racingmilestones.com/news/11082006_3.shtml
Winemakers find fertile ground in the urban environs of Alameda County
http://www.sfgate.com/cgi-bin/article.cgi?f=/c/a/2006/11/10/WIGNPM5TLS1.DTL
Wine Prices by vintage
http://www.winezap.com
http://www.wine-searcher.com/
US/International Wine Events
http://www.localwineevents.com/
Winery Atlas
http://www.carterhouse.com/atlas
Leasing News Wine & Spirits Page
http://two.leasingnews.org/Recommendations/wnensprts.htm
The London International Vintners Exchange (Liv-ex)
is an electronic exchange for fine wine.
http://www.liv-ex.com/
----------------------------------------------------------------

Calendar Events This Day
World Kindness Day
The Kindness Movement grew out of a series of Kindness Conferences convened by the Japanese Small Kindness Movement in 1996. www.actsofkindness.org
----------------------------------------------------------------

There are no natural lakes in the state of Ohio, every one is manmade.
----------------------------------------------------------------

Today's Top Event in History
1933 - The first dust storm of the Great Dust Bowl era occurred with dust spreading from Montana to the Ohio Valley then east to the east from Georgia to Maine. Black rain fell in New York and brown snow in Vermont .The dust storm, which had spread from Montana to the Ohio Valley the day before, prevailed from Georgia to Maine resulting in a black rain over New York and a brown snow in Vermont. Parts of South Dakota, Minnesota and Iowa reported zero visibility on the 12th. On the 13th, dust reduced the visibility to half a mile in Tennessee.
[headlines]
----------------------------------------------------------------

This Day in American History
1518 -- One of Christopher Columbus's officers, Diego Velasquez obtains the Spanish Crown authority to colonize the new countries in the Americas. He conquered Cuba in 1511 and backed Hernan Cortes(z) expedition to Mexico, who turned against him, and those sent to bring him back and the riches he found were defeated or joined Cortes(z). Velasquez died in Havana, 1524.
1765- birthday of Robert Fulton, inventor of the steamboat at Little Britain, PA. Revolutionized transportation, allowing the growth that eventually opened the growth of what are now Central states, but then called "the West."
http://xroads.virginia.edu/~HYPER/DETOC/transport/fulton.html
http://www.history.rochester.edu/steam/thurston/fulton/
1775-American troops led b y General Richard Montgomery capture the City of Montreal, Canada.
http://memory.loc.gov/ammem/today/nov13.html
1789- Benjamin Franklin wrote to a friend, "In this world nothing can be said to be certain, except death and taxes." Franklin later repeated it in his newspaper and it has become one of the most popular sayings in the American language.
1789- President George Washington ended his tour of the New England states that he began on October 15, raveling in a hired coach, accompanied by Major William Jackson, his aide-de-camp, and Tobias Lear, his private secretary, along with six servants, nine horses, and a luggage wagon. He went as far north as Kittery<ME ( then part of Massachusetts). As Rhode Island and Vermont had not yet joined the new government, he did not visit those states. Washington's first tour of the southern states as made from April 7 to June 12, 1791., during which time he made a 1,887 mile trip from his estate in Mount Vernon, VA, through Philadelphia, south through Virginia, and the Carolinas into Georgia, and back to Mount Vernon.
1835 Texans officially proclaim independence from Mexico, and calls itself the Lone Star Republic, after its flag, until its admission to the Union in 1845.
1854 -- 284 300 perish as immigrant vessel New Era founders off New Jersey coast.
http://www.bruzelius.info/Nautica/Maritime_History/US/USNM(1)_p223.html
1839-The Liberty Party, an antislavery party, held its first national convention at Warsaw, NY. It nominated James G. Birney of New York for president. Birney, a former Kentuckian, and slaveholder, wielded strong political influence in western New York and the Ohio River Valley. Francis J. Lemoyne was nominated for vice-resident.
1860- Helen Archibald Clarke with lifetime partner Charlotte Endymion Porter founded, edited, and published Poet Lore which introduced Americans to a number of European modern poets. Both were prolific writers and editors of writings by Shakespeare, Browning, Longfellow, and others. Ms. Clarke was also a talented musician and composer.
1861-President Lincoln pays a late night visit to General George McClellan, who Lincoln had recently named general in chief of the Union army. The general retired to his chambers before speaking with the president. This was the most famous example of McClellan's cavalier disregard for the president's authority. Lincoln had tapped McClellan to head the Army of the Potomac-the main Union army in the East-in July 1861 after the disastrous Union defeat at the First Battle of Bull Run. McClellan immediately began to build an effective army, and he was elevated to general in chief after Winfield Scott resigned on October 31. McClellan drew praise for his military initiatives but quickly developed a reputation for his arrogance and contempt toward the political leaders in Washington. After being named to the top post, McClellan began openly to cavort with Democratic leaders in Congress and show his disregard for the Republican administration. To his wife, he wrote that Lincoln was "nothing more than a well-meaning baboon," and Secretary of State William Seward was an "incompetent little puppy." Lincoln made frequent evening visits to McClellan's house to discuss strategy. On November 13, Lincoln, Seward, and Presidential Secretary John Hay stopped by to see the general. McClellan was out, so the trio waited patiently for his return. After an hour, McClellan came in and was told by a porter that the guests were waiting. McClellan headed for his room without a word, and only after Lincoln waited another half-hour was the group informed of McClellan's retirement to bed. Hay felt that the president should have been greatly offended, but Lincoln casually replied that it was "better at this time not to be making points of etiquette and personal dignity." Lincoln made no more visits to the general's home. 725 He was not a very good general and the Seven Days Campaign, also known as McClellan's Peninsula Campaign, that started on July 1, 1862, was a disaster. July 11, Maj. General Henry W. Halleck was named commander in chief of the Union armies by President Lincoln. Without McClellan criticizing him, Lincoln on July 22 wanted to issue an Emancipation Proclamation and told his Cabinet it would also be an effort to cripple Confederate manpower, something McClellan had influenced the administration not to do. Lincoln's cabinet persuaded him to wait for a more favorable military situation to avoid the appearance of "desperation." November 5, Gen. Ambrose E. Burnside was name by President Lincoln to replace Gen. McClellan as commander of the Army of the Potomac. McCellan, in 1864, he ran as the Democratic candidate for president. In the North there was considerable dissatisfaction with the progress being made in defeating he Confederacy, so Pres. Abraham Lincoln did not think his chances of reelection were good. The Democrats were split between those who supported the war and those who wanted peace at almost any price. General Lee, aware of this, was planning an invasion of Washington, DC, but one of his division was accidentally encountered in movement on this plan in Gettysburg ( but that is another story). The Democratic nominee was Gen. George B. McClellan, commander of the Union Army, who had let several opportunities for victory slip away. The Democratic platform called for peace through reunification of the states, but did not say how this was to be done. Fortunately for Lincoln and the Republicans and those opposed to slavery, several important military victories were won in time to influence the outcome. Lincoln received 212 electoral votes, McClellan, 21. The popular vote was Lincoln 2,216,067; McClellan, 1.807,725. The results and history of the campaigning is very revealing as to the attitudes of the time, not reflected
in many school books that paint the war as simple to understand.
1875- Bowling rule standardization was undertaken when 27 delegates met at Germania Hall, New York City, and organized the National Bowling Association. The association soon went out of existence, however, as did the American Amateur Bowling Union, which was organized in 1890. The first important bowling convention to standardize rules was held by the American Bowling Congress, when it organized On September 9, 1895, in New York City,
1875-The first football uniforms were worn in a game at New Haven, CT, by teams from Yale and Harvard colleges. the Yale team wore dark trousers, blue shirts, and yellow caps, which the Harvard team wore crimson shirts an stockings and knee breeches. Harvard won the game 4-0. The game at that time was closer to ruby than to present-day football. Each time had 15 players.
1880 - Severe Santa Ana winds and sandstorms in Southern California cause extensive damage.
1894- The great Kansas City bandleader Bennie Moten born. Count Basie came from this group, as did many other great jazz musicians.
1913-African-American Dr. Daniel Hale Williams, pioneering surgeon, becomes a member of the American College of Surgeons.
1914 The brassiere, invented by Caresse Crosby, is patented.
1921-Birthday of bass player Eddie Calhoun, Clarksdale, MS
1921 - That great romancer of the silver screen, Rudolph Valentino, starred in "The Sheik", which was released on this day. "The Sheik" firmly established Valentino's popular reputation as the Great Lover, and his last film, the comical "Son of the Sheik" (1926) sealed that title. But the actor never thought of himself as a conqueror of women - nor as a great actor. He found the Sheik films rather silly. Valentino had plans to make more serious films beginning with an ambitious version of "El Cid", to be called "The Hooded Falcon". In town for the premiere of "Son of the Sheik", he collapsed in New York on August 15, 1926. Valentino died eight days later from peritonitis -- before he could begin to work on films that would make the public forget his sheikly shenanigans. So the grandiose romantic persona persists, and we remember Rudolph Valentino as the Great Lover.
1927-The Holland Tunnel, running under the Hudson River between New York, NY, and Jersey City, NJ, was opened to traffic. The tunnel was built and operated by the New York-New Jersey Bridge and Tunnel Commission. Comprised of two tubes, each large enough for two lanes of traffic, the Holland was the first underwater tunnel built in the US.
1928-Pianist/Composer Hampton Hawes birthday
http://www.mclink.it/com/if/lunati/conti/
http://www.fantasyjazz.com/catalog/hawes_h_cat.html
http://www.allaboutjazz.com/bios/hxhbio.htm
1931- Arkansas's Hattie Ophelia Wyatt Caraway appointed to the U.S. Senate to fill the seat of her late husband. In 1932 she became the first woman to be elected to the Senate in her own right, re-elected in 1938, introduced an Equal Rights Amendment.
http://womenshistory.about.com/library/bio/blbio_caraway_hattie.htm
1933 - The first dust storm of the Great Dust Bowl era occurred with dust spreading from Montana to the Ohio Valley then east to the east from Georgia to Maine. Black rain fell in New York and brown snow in Vermont .The dust storm, which had spread from Montana to the Ohio Valley the day before, prevailed from Georgia to Maine resulting in a black rain over New York and a brown snow in Vermont. Parts of South Dakota, Minnesota and Iowa reported zero visibility on the 12th. On the 13th, dust reduced the visibility to half a mile in Tennessee.
1933-In Austin, Minnesota, striking workers at the packing plant of George A. Hormel & Co. hold the first recorded sit-down strike in American labor history. The technique is a variation on earlier methods of striking such as refusal-to-work strikes & stay-in strikes, & proves the most effective of the three in discouraging violence.
Sit-downs begin a waive of strikes across the nation and many fear labor is getting too strong
as it begins to win its demands of the last 75 years.
1937- the first symphony orchestra devoted exclusively to radio broadcasting was the National Broadcasting Company (NBC) Symphony Orchestra under conductor Arturo Toscanini. Television has had no such orchestra.
1940 U.S. Supreme Court rules in Hansberry v. Lee that African Americans cannot be barred from white neighborhoods.
1940- Benny Goodman records Eddie Sauter's Benny Rides Again.
1943 - Leonard Bernstein replaced an indisposed Bruno Walter as conductor of the New York Philharmonic Orchestra.
1944—Top Hits
Dance with the Dolly - The Russ Morgan Orchestra (vocal: Al Jennings)
I'll Walk Alone - Dinah Shore
The Trolley Song - The Pied Pipers
Smoke on the Water - Red Foley
1946 - General Electric scientists produced snow in the Massachusetts Berkshires in the first modern day cloud seeding experiment.
1951-Janet Collins, ballerina, becomes the first Black dancer to appear with the
Metropolitan Opera Company.
1952--Top Hits
You Belong to Me - Jo Stafford
Wish You Were Here - Eddie Fisher
Because You're Mine - Mario Lanza
Jambalaya (On the Bayou) - Hank Williams
1952 Harvard's Paul Zoll becomes the first man to use electric shock to treat cardiac arrest.
1953 - Strong southeasterly winds associated with a Pacific cold front reached 70 mph at Sacramento CA to equal their all-time record. The previous record had been established in a similar weather pattern on December 12th of the previous year.
1955 - NBC showed the first live TV program from a foreign country (noncontiguous). Scenes from Havana, Cuba were seen by viewers of Dave Garroway's "Wide Wide World" program.
compositions with the orchestra.
1956-Southern states either ignored or rebelled against the Supreme Court ruling against segregation in the public schools. In Montgomery, Alabama, blacks boycotted buses, and on this day, the Supreme Court ruled that segregation on buses and streetcars was unconstitutional.
1960—Top Hits
Save the Last Dance for Me - The Drifters
Poetry in Motion - Johnny Tillotson
Georgia on My Mind - Ray Charles
Wings of a Dove - Ferlin Husky
1961-The Tokens' "The Lion Sleeps Tonight" is released.
1963-Birthday of Vincent Frank "Vinny" Testaverde, football player, born New York, NY.
1964-Forward Bob Pettit of the St. Louis Hawks became the first player in NBA history to reach the 20,000 –point mark when he scored 29 points in a 123-106 loss to the Cincinnati Royals.
1965-James Brown's "I Got You" enters both the pop and R&B charts. The song will reach Number One R&B and #3 pop and will become the Godfather of Soul's most enduring and most readily identifiable songs.
1965-The McCoys' "Fever" is released.
1966 -The Dead, Quicksilver, and Big Brother and the Holding Company Zenefit at the San Francisco Avalon Ballroom for the Zen Mountain Center.
1967-Carl Burton Stokes became the first black in the US elected mayor when he won the Cleveland, OH, mayoral election. Died April 3, 1996.
1968 – The Beatles movie, "Yellow Submarine", premiered in the U.S. Their single, "Hey Jude", topped the pop music charts (it was in its 7th of 9 weeks at #1).
1968—Top Hits
Hey Jude - The Beatles
Those Were the Days - Mary Hopkin
Love Child - Diana Ross & The Supremes
I Walk Alone - Marty Robbins
1968-The Beatles' animated movie "Yellow Submarine" premieres nationally.
1969 -- Crosby, Stills, Nash & Young, Cold Blood, Joy of Cooking, & Lamb perform at Winterland in San Francisco
http://www.sfmuseum.org/hist1/rock.html
http://www.sweetstar.com/song/b00004tyb8
1971- The first satellite launched from the earth to orbit another planet was Mariner 9, an unmanned American spacecraft that was sent to Mars to photograph the surface and to study the planet's thin atmosphere, clouds, and hazes, surface chemistry, and seasonable changes. The satellite entered Martian orbit at 7:33pm EST. It mapped 70 percent of the planet's surface.
1973-Peter, Paul and Mary's "In The Wind" LP goes gold.
1974 -- Karen Silkwood murdered during her investigation of Kerr-McGee Nuclear Power Plant in Oklahoma. All her documentation of safety violations disappear.
1974 -- Vietnam War memorial dedicated, Washington, D.C.
1974 - No. 1 Billboard Pop Hit: "Whatever Gets You Through the Night," John Lennon. Elton John plays piano and organ and sings backing vocals on the song.
1975 - "Feelings" by Morris Albert, went gold.
1976—Top Hits
Tonight's the Night (Gonna Be Alright) - Rod Stewart
The Wreck of the Edmond Fitzgerald - Gordon Lightfoot
Love So Right - Bee Gees
Somebody Somewhere (Don't Know What He's Missin' Tonight) - Loretta Lynn
1977 - After 43 years as a regular feature in hundreds of newspapers, Al Capp brought his comic strip, "Li'l Abner", to a final conclusion. This was one of the most popular cartoons of its day, including a Broadway musical, and Capp was a favorite guest of late TV shows.
1981 - A powerful cyclone brought high winds to Washington State and Oregon. The cyclone, which formed about 1000 miles west of San Francisco, intensified rapidly as it approached the Oregon coast with the central pressure reaching 28.22 inches (956 millibars). A wind trace from the Whiskey Run Turbine Site, about 12 miles south of Coos Bay in Oregon, showed peak gusts to 97 mph fifty feet above ground level. The wind caused widespread damage in Washington and Oregon, with 12 deaths reported. As much as four feet of snow fell in the Sierra Nevada Range of northern California.
1984—Top Hits
Caribbean Queen (No More Love on the Run) - Billy Ocean
Purple Rain - Prince & The Revolution
Wake Me Up Before You Go-Go - Wham!
I've Been Around Enough to Know - John Schneider
1986 - The state of California put Fricot City on the auction block for $8.8 million. The 'city' was actually the former ranch/private estate of Desiré Fricot. It had become a California Youth Authority camp in 1945. Located about 60 miles southeast of Sacramento, Fricot City featured some twenty homes, two gymnasiums, two swimming pools, a full twelve-grade school, a fire station, an infirmary and a chapel. http://www.geocities.com/sheepranchca/ ( scroll to bottom to see map )
http://www.oac.cdlib.org/dynaweb/virtual/calher/grass
( go to "container" for pictures")
http://www.oac.cdlib.org/dynaweb/virtual/calher/grass/
@Generic__BookTextView/128;cs=default;ts=default
1987 - A storm moving off the Pacific Ocean produced rain and gale force winds along the northern and central Pacific coast, and heavy snow in the Cascade Mountains. Cold weather prevailed in the southeastern U.S. Five cities reported record low temperatures for the date, including Asheville NC with a reading of 21 degrees.
1988 - Low pressure brought rain and snow and gusty winds to the northeastern U.S. A thunderstorm drenched Agawam MA with 1.25 inches of rain in fifteen minutes. Winds gusted to 58 mph at Nantucket MA.
1987 - No. 1 Billboard Pop Hit: "I Think We're Alone Now," Tiffany. Tiffany Darwish was born Oct. 2, 1971, making her the first artist with a No. 1 hit to be born in the 1970s.
1989- After 16 years with the same team, Jim Rice is released by the Red Sox. The Boston outfielder retires from the game with a career .298 average with 382 home runs
1989 - Thirty-two cities in the central and eastern U.S. reported record high temperatures for the date as readings warmed into the 70s as far north as Michigan and Pennsylvania. Afternoon highs in the 80s were reported from the Southern Plains to the southern Atlantic coast. Columbia SC reported a record high of 86 degrees, and the high of 71 degrees at Flint MI was their warmest of record for so late in the season.
1998- New England Patriots quarterback Drew Bledsoe set an NFL record for most passes completed in a game with 45 vs. Minnesota.
1999- Lennox Lewis won a unanimous decision over tattooed Evander Holyfield for 12 rounds in Las Vegas to capture the title.
2000 -Becoming the first pitcher to win the American League Cy Young award unanimously in consecutive years, Red Sox hurler Pedro Martinez (18-6,1.74) has copped the 'top pitcher' honor three of the last four seasons.
2001--Top Hits
Family Affair-- Mary J. Blige
I'm Real- Jennifer Lopez Featuring Ja Rule
Hero-- Enrique Iglesias
Fallin' ---Alicia Keys
2002- The Giants select former Expo veteran skipper Felipe Alou to replace Dusty Baker as their new manager. The 67-year-old Dominican Republic native compiled a 691-717 record during his ten years at the helm with Montreal and was selected as the National League Manager of the Year in the 1994 strike-shortened season. He was replaced at the end of the 2006, but is still involved in San Francisco Giants activities.
2005 -- Chicago Bears cornerback Nathan Vasher returns a missed field goal 108 yards for a touchdown, the longest play in NFL history.
--------------------------------------------------------------

American Football Poem
I take the snap from center, fake to the right, fade back . . . I've got protection. I've got a receiver open downfield. . . . What the hell is this? This isn't a football, it's a shoe, a man's brown leather oxford. A cousin to a football maybe, the same skin, but not the same, a thing made for the earth, not the air. I realize that this is a world where anything is possible and I understand, also, that one often has to make do with what one has. I have eaten pancakes, for instance, with that clear corn syrup on them because there was no maple syrup and they weren't very good. Well, anyway, this is different. (My man downfield is waving his arms.) One has certain responsibilities, one has to make choices. This isn't right and I'm not going to throw it.
Louis Jenkins
--------------------------------------------------------------

SuDoku
The object is to insert the numbers in the boxes to satisfy only one condition: each row, column and 3x3 box must contain the digits 1 through 9 exactly once. What could be simpler?
http://leasingnews.org/Soduku/soduko-main.htm

--------------------------------------------------