Sales Reps
Location open. Requires previous leasing sales experience. Unequaled commissions. For full description & contact info click here.


Wednesday, November 15, 2006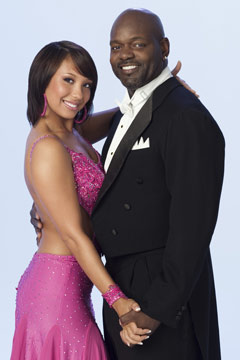 Cheryl Burke and Emmitt Smith
http://www.dallasnews.com/sharedcontent/dws/dn/latestnews/stories/
111506dnmetemmittdance.85b2762.html
Headlines---
Archives--Nov. 15, 2005—"Mrs. Coffee"
Classified Ads---Sales Managers
870,000 Marlin Shares for Sale
Leasing and Sox Compliance
Commitment to Lease Agreements
More CyberNET charges expected 'soon'
Classified Ads---Help Wanted
Holiday Special--Help Wanted Ads
Cartoon--Gahan Wilson, New Yorker
Sales Makes it Happen- by C. Menkin
"Two eyes, two ears, one mouth"
This Evening: Marlborough Networking
Liberty Leasing New prez Reg Lindholm
Greystone Equipment Finance Expands
Scotiabank Acquires Travelers Leasing
News Briefs---
You May have Missed---
Sports Briefs---
"Gimme that Wine"
Calendar Events
Snapple Real Facts
Today's Top Event in History
This Day in American History
American Football Poem
######## surrounding the article denotes it is a "press release"
----------------------------------------------------------------

Archives---Nov. 15, 2005—"Mrs. Coffee"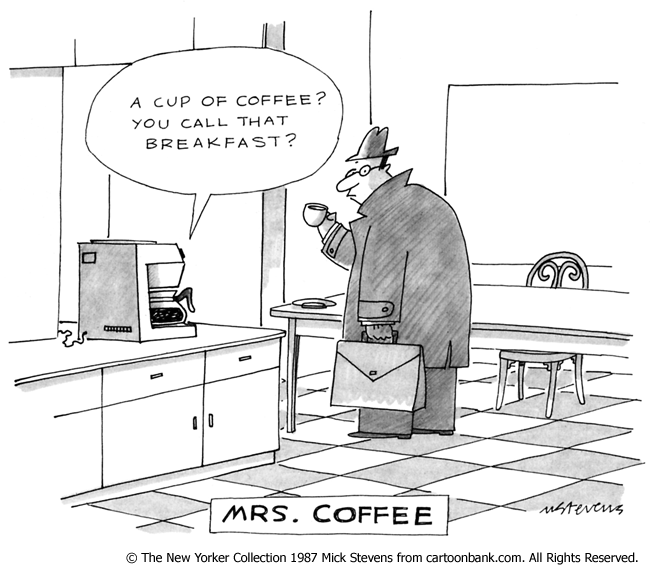 ----------------------------------------------------------------

Classified Ads---Sales Managers

Windy Point Vineyards, Wapato, Washington *
These job-wanted ads are free. We also recommend to both those seeking a position and those searching for a new hire to also go to other e-mail posting sites:
http://64.125.68.91/AL/LeasingNews/Classified.htm
In addition, those seeking employment should go to the human resource departments on company web sites for funders, captive lessors, and perhaps "broker-lessors."
To place a free "job wanted" ad here, please go to:
http://64.125.68.91/AL/LeasingNews/PostingForm.asp
Atlanta, GA
30 years in transportation Finance with strong management/ sales background. Represented company on national & region markets. Started two successful operations- produce profits and growth.
Email: pml@mindspring.com
Chicago, IL
Successful sales manager has 15 years experience with captives and independents. Expertise in re-energizing existing sales teams and territories, also building teams from scratch. True Team Leader looking for new challenge.
email: Murph5553@aol.com
Geneva, IL
Leasing leader seeking sales manager, senior sales/business development, marketing or strategic planning opportunity. Twenty plus years in the business. Looking for a new challenge.
E-mail: edok@sbcglobal.net
Marlton, NJ
25 years exper. Promoted to sales manager after attaining highest percentage of quota for 2 years. Increased business by 50% over two years as sales manager.
Email: Sjgaul@aol.com
Pennsauken, NJ
17 Years Leasing in all capacities from CSR and Collections to National Sales Management and Vice President Vendor Development. Exceptional People Skills. Many industry references.
email: cherfurth1@aol.com
For a full listing of all "job wanted" ads, please go to:
http://64.125.68.91/AL/LeasingNews/JobPostings.htm
http://www.windypointvineyards.com/
----------------------------------------------------------------

870,000 Marlin Shares for Sale
Primus Venture Partners IV, Cleveland, Ohio, has informed the Security Exchange Commission they plan to sell 870,000 shares from the 1,985,003 that they own. It will reduce their ownership from 16.5% to 9.3% of Marlin Business Services Corporation. The number of shares of common stock according to the report, is 12,014,989. Primus Venture Partners bought the stock at $11.55 per share, on a weighted average, it is stated.
Here is closing of Marlin stock, Tuesday, November 14, 2006:

Source: Yahoo.com
Last Trade: $23.00
Previous Close: $22.77
Volume: 57,074
Avg. Vol.(3m): 38,146
52wk Range: $19.35-$24.35
As stated in Leasing News November 3, 2006 story on the release of the third quarter earnings, "The company's stock apparently does not impress the investors, who perhaps see more equity and sales in other players in the same field, meaning they are not satisfied with the growth or equity of the company. According to several sources, there is a group of original venture investors in California, one with almost 10%, who want to see more growth to either have the company go private or be purchased or merged into a larger financial fish. Several other original investors have the same opinion."
Leasing News attempted to reach both Gary R. Shivers, President and George D. Pelose, Executive Vice President, General Counsel, Secretary, and Public Relations Director of record, for a comment or statement, but received none.
For the purpose of trying to present all sides to the story, here is a description of Marlin Business Services Corporation as presented in the SEC filing:
We are a nationwide provider of equipment financing solutions primarily to small businesses. We finance over 60 categories of commercial equipment important to businesses including copiers, telephone systems, computers, and certain commercial and industrial equipment. We access our end user customers through origination sources comprised of our existing network of independent equipment dealers and, to a lesser extent, through relationships with lease brokers and through direct solicitation of our end user customers. Our leases are fixed-rate transactions with terms generally ranging from 36 to 60 months. Since our founding in 1997, we have grown to $886.9 million in total assets at September 30, 2006. Our assets are substantially comprised of our net investment in leases which totaled $656.8 million at September 30, 2006. Our lease portfolio grew approximately 17.7% in the twelve months ended September 30, 2006. At September 30, 2006, our lease portfolio consisted of approximately 109,000 accounts with an average original term of 47 months and average original transaction size of approximately $9,800. Since inception, we have also added four regional sales offices to help us penetrate certain targeted markets, with our most recent office opening in Salt Lake City, Utah in 2006. Growing the lease portfolio while maintaining asset quality remains the primary focus of management. We expect our on-going investment in our sales teams and regional offices to drive continued growth in our lease portfolio.
In addition to our goal of lease portfolio growth, in November 2006 we announced the introduction of two new financial products targeting the small business market: factoring and business capital loans. Factoring provides small business customers working capital funding through the discounted sale of their accounts receivable to Marlin. Business capital loans provide small business customers access to credit through term loans.
The small-ticket equipment leasing market is highly fragmented. We estimate that there are up to 75,000 independent equipment dealers who sell the types of equipment we finance. We focus primarily on the segment of the market comprised of the small and mid-size independent equipment dealers. We believe this segment is underserved because:
• the large commercial finance companies and large commercial banks typically concentrate their efforts on marketing their products and services directly to equipment manufacturers and larger distributors, rather than the independent equipment dealers; and
• many smaller commercial finance companies and regional banking institutions have not developed the systems and infrastructure required to adequately service these equipment dealers on high
volume, low-balance transactions.
We focus on establishing our relationships with independent equipment dealers to meet their need for high quality, convenient point-of-sale lease financing programs. We provide equipment dealers with the ability to offer our lease financing and related services to their customers as an integrated part of their selling process, allowing them to increase their sales and provide better customer service. We believe our personalized service approach appeals to the independent equipment dealer by providing each dealer with a single point of contact to access our flexible lease programs, obtain rapid credit decisions and receive prompt payment of the equipment cost. Our fully integrated account origination platform enables us to solicit, process and service a large number of low balance financing transactions.
Copy of filing:
http://leasingnews.org/PDF/Marlin.pdf
November 3, 2006 story:
http://www.leasingnews.org/archives/November%202006/11-03-06.htm#marlin
----------------------------------------------------------------

Leasing and Sox Compliance
This comes from the "Sarbanes-Oxley" November 13, 2006 "Compliance Journal."
The article written by Michael Keeler starts out:
"Sarbanes-Oxley(SOX) has had a big effect on the leasing industry and financial executives at lessees are now reforming their leasing operation to improve controls and financial performance. This article examines why companies lease, the convergence of SOX and lease account and the motivation and timing of leasing reform given the other priorities companies face in complying with Sox."
Due to press time, we were unable to obtain permission to re-print it,
but we can provide a link to the article:
http://www.s-ox.com/Feature/detail.cfm?ArticleID=2108
Here is a PDF, should you wish to print the article:
http://leasingnews.org/PDF/Sarbanes-Oxley-picture.pdf

--------------------------------------------------------------

Commitment to Lease Agreements
"Commitment to Lease" Agreements
Before entering into considering leasing, an agreement between both parties, those seeking a lease, and those who will either directly provide the lease or the lease company who will do the actual transaction, an understanding needs to be signed by both original parties.
This allows the applicant protection, particularly if money is requested, even in a leasing contract is provided. It the lease does not move forward, a protection of both parties involvement should be spelled out and signed.
Here are typical "lease agreements" utilized in the equipment leasing industry.
The Greene Leasing Agreement
Designed to allow costs and other expenses to be kept if a lease does not fund.
http://www.leasingnews.org/Conscious-Top%20Stories/Greene_Lease_agreement.htm
Commitment Letter
This form is one of the most widely used in the leasing industry and covers most of the bases. Note: Last sentences about the signatures makes this more a "proposal," than commitment. If required, these sentences may be removed.
http://two.leasingnews.org/loose_files/Generic%20commit%20Letter.DOC
Master Lease Commitment Letter
This is for a "master lease," when they will be other schedules, dates of delivery and acceptance, and interim rent is to be imposed on the "funded" portion(s.) Note: Last sentences about the signatures makes this more a "proposal," than commitment. If required, these sentences may be removed.
http://two.leasingnews.org/loose_files/Master%20Lease%20Commit%20Letter.doc
Lease Application Fee Agreement
This is designed for the broker of leasing company to earn a fee and/or expenses should the lease not go together. This is a form that you can make into a template. First use "find, replace" to insert your name. It's purpose is generic, aimed at earning money for your time and expenses if a lease does not move forward.
http://two.leasingnews.org/loose_files/Lease_app_agreement.rtf
Authorization to Find a Lender
This form was designed for use in the State of California, where arranging for a loan requires a license. Real Estate and mortgage brokers may not need a California Financial Lender's License, as well financial institutions. Any third party "agent" does need the license. This may also apply in other states.
You can make a template on this form very easily. It primarily purpose is for real estate secured loans , equipment finance agreements, and "sale/leaseback" type situations.
http://two.leasingnews.org/loose_files/Authorization_to_find_lender.rtf
The form to allow for specific expenses being developed by Ken Greene,Esq. is in the process of being reviewed by the sponsors, and attorneys Leasing News has contacted.
Here are a list of the sponsors of the Greene Engagement Letter:
schriest@sbcglobal.net
Steve Chriest
Diablo Capital
1710 Les Trampas Rd.
Alamo, California 94507
925-570-5459
bcarlile@********-partners.com
Ben Carlile
******** Partners Incorporate
999 Fifth Avenue, Suite 300
San Rafael, Ca 94901
(415)257-4200
pateb@balboacapital.com
Patrick Byrne
Balboa Capital
2010 Main Street 11th Floor
Irvine, Ca. 92614
949.756.0800
Whawkins@bancpartners.com
Warren Hawkins
Bank Partners
2496 Rocky Ridge Road
Box 43738
Alabama, Ca. 35243
800-456-6639
gsaulter@chaseindustries.com
Gary Saulter
Chase Industries 109 Ottawa Ave.
Grand Rapids, MI 49503
(616) 459-6800
gtrebels@ifccredit.com
Gary Trebels, CLP
8700 Waukegan Road
Suite 100
Morton Grove, IL 60053-2103
(847) 663-6700
tkabot@lease-it.com
Theresa Kabot
Kabot Commercial Leasing
7043 - 12th Ave., N.W.
Seattle, WA 98117
(206) 301-9960
clester@lpifinancial.com
Charlie Lester
LPI Financial Services
3535 Roswell Road Suite 62
Marietta, GA 30062
800-573-7796
blarsen@leasingpartnerscapital.com
Bruce Larsen
Leasing Partners Capital
1211 Hamburg Turnpike
Wayne, New Jersey 07470
(973)709-0118
mwatkins@gogenevacapital.com
Mark Watkins
Geneva Capital LLC
522 1/2 Broadway Street
Alexandria, MN 56308
800.408.9352
--------------------------------------------------------------

More CyberNET charges expected 'soon'

By BRAD EDWARDS
www.WoodTV.com
GRAND RAPIDS -- Two years after the morning raid on CyberNET's offices. Two years after the IT company's chairman, Barton Watson, ended his life after admitting "committing terrible crimes" in his suicide note on Dictaphone. Two years later, attorneys expect more charges 'soon' in the case.
Former CyberNET president and number two, Jim Horton, has admitted guilt and faces decades in prison at sentencing in December. Information filed in his case point out other alleged coconspirators including Barton's mom Geraldine, his butler Paul Wright and his widow Krista.
A file obtained by 24 Hour News 8 shows 157 individuals and entities now claim they are owed by the defunct IT company, CyberNET. The total allegedly defrauded is $106,521,811.92.
A book being penned by Watson's childhood friend, Jim Cameron, is also well on its way to being completed. It dissects Watson's childhood, his early life of white-collar crime and the downfall of his "beloved lie," CyberNET.
It's not known who will be charged and with what, but the attorney for Barton's widow, Krista, told 24 Hour News 8 he's been warned other charges will likely happen "soon."
Previous articles on Cybernet:
http://www.leasingnews.org/Conscious-Top%20Stories/CyberNet.htm

----------------------------------------------------------------

Classified Ads---Help Wanted
Sales

Sales Reps
Location open. Requires previous leasing sales experience. Unequaled commissions. For full description & contact info click here.



Niche Market Sales Reps.
Not limited to, but includes:
- Dry cleaning
- Phone systems for small business
- Dental office
- Physicians office
- Laundry/dry cleaning equipment
Send your resume to sclerc@highlinecapital.com EOE.
National Machine Tool Financial Corporation
|
National Tel-Med Capital
|
National Business Finance

Sales Reps
Machine tools, construction, medical equip. Top competitive comp. package Fax resume: 847-871-4209 e-mail: chris@netlease.com

www.netlease.com
National has operated as an indirect lessor for over 25 years. They are expanding three of their divisions.
--------------------------------------------------------------

Buy a "Help Wanted" Ad
Reach more readers at a lower price than any other equipment leasing internet publication. These are experienced individuals, well-informed as they read Leasing News to keep up-to-date.
Christmas Special
31 Days
(Extra ten days)
You can't beat this low "lease rate" and reach more of the audience you are seeking than at Leasing News!!!
Help Wanted Ad Pricing Criteria
$500.00 minimum for four lines
$75.00 each additional line
- Design work to help create the ad is free.

- Description of your company is free
(company description cannot have more lines than your ad)
Cost Per Day (based on ad price)
$500.00 - $16.13 per day
$600.00 - $19.35 per day
$700.00 - $22.58 per day
$800.00 - $25.81 per day
$900.00 - $29.03 per day

All rates are subject to change.
Three month, Six month and One year contracts available with a discount.
To see sample size of ads, please go here
If you prefer a " non-employment" ad, we sell a banner ad, please click here
for pricing.
--------------------------------------------------------------

--------------------------------------------------------------

Sales Make it Happen
by Christopher "Kit" Menkin
"Two eyes, two ears, one mouth"
In the many "tests" and "questionnaires" on who will make a good salesmen, it will surprise you to learn that being an "introvert" is not a negative answer. In fact, people who prefer to work by themselves may have many advantages.
Those in the profession know that sales personnel can be trained to be better salesmen and saleswomen. The better you know your product, the more you work the plan, the more sales you will create. How you get there is by having discipline, the desire, the thick skin, by working harder and getting luckier, working smart, making the best use of your time--- and most of all: remembering to listen.
In all the books, training tapes and CD's, the number one "trick" to make your goal is to listen. When I started in this business 35 years ago, I could read financial statements, talk to presidents of companies without any fear, and had read all the books I could in the library about leasing. During this period, I volunteered to work in the used car department at Courtesy Chevrolet in San Jose, California without pay. The general sales manager didn't want me to work there, and put me into automobile leasing, but not on the floor---walking the territory and making telephone calls with the "outside" group. We had a call report to make out each day. Most of the others "faked them," they told me in confidence, but I worked a geographic plan.
I found meeting people brought better results. "Up's" went to experienced vehicle leasing salesmen on the floor. We had a word for them.
I would get up early and attend the used car sales meetings. It meant I got up really early in San Bruno to get to San Jose. The first thing the used car sales manager there told recruits: "You have two eyes, two ears, one mouth." His name was Radovich. He was an old timer, dressed perfectly in a well-pressed suit. He would lecture on this at almost every session, as if that was all he knew. He would end it by saying, "That means do at least four times listening to one time talking. Learn to shut your mouth and listen."
You could then learn objections or what the party thought they were interested in and also find "key" factors that made the two of you have something in common. Once you listened, you could then be able to move the customer in a direction.
He also said that often you can't read the customers mind, but you can hear him. He said they are interested in learning more, or they wouldn't be talking to you. By not listening, you could talk yourself out of a sale. You would never get to the next step of a "conditional close."
While there were many things that I learned, in my repeated attendance, the "two eyes, two ears, one mouth" was the dominate theme. I watched and those that were very outgoing, who talked all the time, about their favorite subjects, especially sports, were certainly extroverts---but they didn't listen. Often I would observe them stumble into sales.
In my cold calling. often the owner or president wanted to take me on a tour, explain his business, how he got there, and I truly enjoyed listening. It was exciting to see how the business worked, how it happened, and learn about not only the past, but the plans the owner or president had. I also got to know the person better.
It was easy to obtain financial statements and tax returns. It was easier and easier to talk about their business and their plans. In fact, I felt part of it. All because I listened, remembering I had "two eyes, two ears, and one mouth."
Leasing News invites you to contribute an article on "Sales makes it Happen," from your own personal experience, from observations or training, that will help everyone involved in the sales process become more successful. kitmenkin@leasing.org

--------------------------------------------------------------

This Evening: Marlborough, MA Networking
UAEL North Atlantic Area Event
UAEL New England Region
Networking Event

Wednesday, November 15, 2006
6:00 PM - 8:00 PM Eastern

All Star Bar & Grill
Best Western Royal Plaza Hotel and Trade Center
181 Boston Post Road West
Marlborough, MA 01752-1883

Networking event with funding sources, service providers and broker/lessors. In addition to networking, you'll be provided appetizers and good times. Cash bar. Conveniently located off of I-495 and the Mass Pike.
To register you may pay at the door or call (760) 564-2227 or send an e-mail to info@uael.org
$30.00 per UAEL member attendee
$40.00 per UAEL non-member attendee
UAEL
78120 Calle Estado #201
La Quinta, CA 92253
--------------------------------------------------------------
### Press Release ###########################

Liberty Leasing changes name and appoints Reg Lindholm as President
Liberty Leasing announces it has changed its name to Liberty Leasing Services, Inc. and that Reg Lindholm has joined as President of this commercial equipment leasing organization located in Tampa, Florida.
Mr. Lindholm has spent 25 years in executive management roles in finance, operations and sales management with such firms as Manifest Funding Services, GE Capital and Danka Financial Services. His experience in developing and managing vendor programs, building sales teams and managing operations will provide immeasurable value to the Liberty Leasing Services, Inc. organization.
In his role as President, Lindholm will be responsible for the development and execution of Liberty Leasing Services, Inc.'s strategic business plan and administration as it continues to expand operations by delivering vendor and end-users a broad array of lease financing solutions.
Mr. Lindholm is a graduate of the University of Nebraska, a certified public accountant, and serves as a committee member for the National Association of Equipment Leasing Brokers.
Liberty Leasing Services, Inc. specializes in the development and implementation of lease financing solutions for commercial equipment manufacturers, dealers, distributors and their customers. For more information call 1-888-862-2610 or visit our website at www.libertyleasing.net.

Sales Reps
Location open. Requires previous leasing sales experience. Unequaled commissions. For full description & contact info click here.


### Press Release ###########################

Greystone Equipment Finance Corporation Expands Team
New York, NY, - – Greystone Equipment Finance Corporation (Greystone EFC), an affiliate of Greyco & Co., Inc., is pleased to announce three new additions to their team, adding further depth and experience to their sales and operations groups.
Dan Chagnon has joined Greystone EFC as the Business Development Manager for the southeastern United States. He has over 20 years experience in equipment leasing sales and management, including positions as Marketing Manager of National Accounts for AT&T Capital Corp., and as Vice President of Sales for BankVest Capital Corporation. Prior to joining Greystone EFC, Mr. Chagnon was President and Founder of a small ticket leasing broker, Danforth Capital Corp. He will be based in Florida.
Sotheary Fennell has joined Greystone EFC as Credit & Contract Administrator. She has over 15 years experience in leasing operations. Prior to joining Greystone EFC, she was employed by Eastern Bank where she was responsible for lease servicing, funding, and cash reconciliation. Before joining Eastern Bank, she worked with BayBank and was responsible for documentation and accounting. Ms. Fennell will be based in the company's Boston headquarters.
Jacqueline Flynn has joined Greystone EFC as Sales and Marketing Manager. She has worked in the leasing industry since 1986 with a continuing focus on sales and marketing. She specializes in the office products, printing, automotive, manufacturing, and medical markets. Prior to joining Greystone EFC, she was involved in a variety of origination and business development roles with AT&T Capital Leasing, CIT and ABB Business Finance. Ms. Flynn will also be based in the company's Boston headquarters.
"As we continue to expand our marketing effort and operational capabilities, we are very fortunate to attract and add such talented people to our group", said Donald Synborski, President of Greystone EFC.
About Greystone Equipment Finance Corporation:
Greystone Equipment Finance Corporation (Greystone EFC), an affiliate of Greystone & Co., Inc., provides small ticket leasing to small, medium and fortune 1000 companies across the United States. Headquartered in Boston, they provide lease financing for a wide range of equipment between $15,000 and $2,000,000 with repayment terms up to 60 months. Equipment types include manufacturing, automotive, communications audio/visual, industrial, medical, office, restaurant, scientific/environmental, security and titled commercial vehicles.
Greystone EFC originates business through a network of equipment vendors, pre-approved brokers and community banks. An experienced staff provides superior, personalized service, using a web-based applications processing system to create quick credit decisions, on-line documentation, and prompt funding. Customers may tailor the term and structure of payments to suit their company's unique cash flow requirements and all leases are funded and serviced by the company from commencement to final payment.
### Press Release ###########################

Scotiabank Acquires Travelers Leasing Corporation
TORONTO, – Scotiabank announced the acquisition of Travelers Leasing Corporation (TLC), a leading Canadian automobile financing company. Terms of the transaction, which is subject to regulatory approval, were not disclosed.
"Scotiabank's acquisition of Travelers Leasing Corporation demonstrates our commitment to finding opportunities to drive revenue growth," said Chris Hodgson, Executive Vice-President, Head of Domestic Personal Banking, Scotiabank. "With over 50 years in the business and a national dealer finance sales network, this is an excellent opportunity to build on Scotiabank's strong position as the leading bank in automobile financing for Canadians."
TLC has provided automobile financing to Canadians since 2001. It is one of three business units operated by Travelers Financial Group, a financial solutions provider based in British Columbia. TLC currently has $255 million in loans under administration.
"It will be business as usual at TLC and Scotiabank," said Ron Porter, Senior Vice-President, Automotive Finance and Indirect Lending, Scotiabank. "TLC and Scotiabank employees will be working closely together to ensure the integration not only combines the best of both organizations, but also guarantees we continue to provide a wide range of dealer financing products and high quality service for our dealership customers."
The firm has 150 employees offering auto purchase financing through its head office in Vancouver, a regional office in Mississauga, and locations in Calgary, Edmonton, Winnipeg, Ottawa, Windsor, Montreal, Hull-Gatineau, Halifax, Saskatoon and Kelowna.
"This transaction will ultimately improve overall service levels for customers at both institutions," said Jim Case, TLC's President and Chief Executive Officer.
For over five years the Travelers team has diligently developed and delivered Best in Class service and support to its dealer network. May we take this opportunity to thank our dealers and vendor partners for supporting us to become the 3rd largest non-prime automobile financier in Canada. Through our partnership with Scotiabank, the leading bank in Canadian automotive finance, TLC will be in a position to enhance its service further. Together we are committed to continued excellence and the further enhancement of our personalized service to our dealers and their customers.

As you know, TLC has provided non-prime financing to Canadians since 2001. It has been one of three business units operated by Travelers Financial Group based in British Columbia. We are proud to have achieved 16 per cent market share and to report $255 million in loans currently under administration. Our business model relies on our network of valued automobile dealers.
Today is the beginning of a new and exciting venture for TLC within the Scotiabank organization.
The best is yet to come!
Jim Case
President and Chief Executive Officer
Travelers Leasing Corporation
Scotiabank is one of North America's premier financial institutions and Canada's most international bank. With close to 56,000 employees, Scotiabank Group and its affiliates serve about 10 million customers in some 50 countries around the world. Scotiabank offers a diverse range of products and services including personal, commercial, corporate and investment banking. With $365 billion in assets (as at July 31, 2006), Scotiabank trades on the Toronto (BNS) and New York (BNS) Stock Exchanges. For more information please visit www.scotiabank.com.
### Press Release ###########################
--------------------------------------------------------------

News Briefs----
Wal-Mart Reports Strong Profit Gain, Outpaced by Target
http://www.washingtonpost.com/wp-dyn/content/article/
2006/11/14/AR2006111400331.html
Home sellers' profits still big
http://www.signonsandiego.com/news/business/20061114-9999-1b14housing.html
Home Buyers get a break as inventory balloons, sales dive
http://www.usatoday.com/money/economy/housing/2006-11-14-close-naples_x.htm
ABSnet: Better buying in higher yield range
http://www.absnet.net/include/showfreearticle.asp?file=/headlines/1.htm
Wholesale inflation drops by record amount
http://www.signonsandiego.com/news/business/20061114-1424-economy.html
Chicago Tribune Co. might have 6 suitors
http://www.boston.com/business/globe/articles/2006/11/14/
tribune_co_might_have_6_suitors/
Wells succeeds Humann as SunTrust CEO
http://www.ajc.com/business/content/business/stories/2006/11/14/1115bizsuntrust.html
Wireless Internet's new target: Seattle homes
http://seattletimes.nwsource.com/html/businesstechnology/2003431336_clearwire15.html
New Microsoft products produce more bullish assessment
http://seattletimes.nwsource.com/html/businesstechnology/2003431191_msft15.html
Emmitt's a 'Dancing' machine
http://www.dallasnews.com/sharedcontent/dws/dn/latestnews/stories/
111506dnmetemmittdance.85b2762.html
---------------------------------------------------------------


You May have Missed---
Richest Football Teams of 2006
http://www.boston.com/business/gallery/richestfootball
---------------------------------------------------------------

Sports Briefs----
Moss says mood is causing drops
http://www.contracostatimes.com/mld/cctimes/sports/football/nfl/
oakland_raiders/16007880.htm
It's Official: Oakland A's moving to Fremont
http://www.sfgate.com/cgi-bin/article.cgi?f=/c/a/2006/11/15/FREMONT.TMP
A's still a local team
http://www.contracostatimes.com/mld/cctimes/16012070.htm
Vinny Testaverde joins the Pats
http://www.boston.com/sports/football/patriots/reiss_pieces/
----------------------------------------------------------------


"Gimme that Wine"
What Goes With Turkey Again?—Eric Asimov
http://www.nytimes.com/2006/11/15/dining/15wine.html?ref=dining
Wine Cellar Soars to Record Height
http://www.winebusiness.com/news/DailyNewsArticle.cfm?dataid=45419
Sonoma Vintners Recap a Wild Year
http://winesandvines.com/headline_11_13_06_sonoma.html
Alaska Airlines Vacations Uncorks New Walla Walla Wine Country Travel Packages
http://biz.yahoo.com/prnews/061113/sfm011.html?.v=65
EU ruling will slash drinkers' tax by billions
http://www.decanter.com/news/58811.html
Wine Prices by vintage
http://www.winezap.com
http://www.wine-searcher.com/
US/International Wine Events
http://www.localwineevents.com/
Winery Atlas
http://www.carterhouse.com/atlas/\
Leasing News Wine & Spirits Page
http://two.leasingnews.org/Recommendations/wnensprts.htm
The London International Vintners Exchange (Liv-ex)
is an electronic exchange for fine wine.
http://www.liv-ex.com/
----------------------------------------------------------------

Calendar Events This Day
American Recycles Day
To promote recycling and recycled products.
www. americanrecycleday.com
Belgium: Dynasty Day
National holiday in honor of Belgian monarchy
Brazil: Republic Day
Commemorates the Proclamation for the Republic in 1889.
George Spelvin Day
Believed to be the anniversary of George Spelvin's theatrical birth---in Charles A. Gardiner's play Karl the Peddler on November 15, 1886, in a production at New York, NY. The name (or equivalent Georgian Georgette, etc.) is used to play programs to conceal the fact that an actor is performing in more than one role. The fictitious Spelvin is said to have appeared in more than 10,000 Broadway performances.
I love to Write day
Special writing events and activities take place in more than 15,000 schools to encourage people of all ages to writ something, a poem, a short story, a letter to the editor or to start or finish a novel. www.ilovetwriteday.or
Japan: Schichi-Go-San
Annual Children's festival. Parents take their three year-old children of either sex, five –year-old boys and seven year old girls to the parish shrines dressed in their best clothes. There the guardian spirits are thanked for the healthy growth of the children and the prayers are offered for their further development.
----------------------------------------------------------------

Elephants are the only mammal that cannot jump
----------------------------------------------------------------

Today's Top Event in History
1904 - One of Broadway's most famous phrases was first spoken when Ethel Barrymore, appearing in the play, "Sunday", said the line, "That's all there is. There isn't any more," as the curtain fell.
[headlines]
----------------------------------------------------------------

This Day in American History
1492 --Christopher Columbus notes first recorded reference to tobacco. His main crop was bringing slaves back to Spain, but he also introduced tobacco, first to chew, and then to smoke, addicting Europe to nicotine, which became the new world's major export, as grown and harvested by African slaves.
1598 -- Juan de Onate declares possession of Hopi land (northern Arizona) in name of Spanish crown.
1626-- The original Mayflower "pilgrims" (Separatists), having lived in their American colony for six years, bought out their London investors for 1,800 pounds.
1660 --First kosher butcher (Asser Levy) licensed in NYC (New Amsterdam)
1763--- Charles Mason and Jeremiah Dixon begin surveying Mason-Dixon Line between Pennsylvania and Maryland
1777--The Articles of Confederation were adopted in Philadelphia, PA. South Carolina was the first of the 13 state to ratify them, on February 5, 1778, and Maryland was the last, on January 30, 1781. The articles were formally announced to the public on March 1, 1781.
http://memory.loc.gov/ammem/today/nov15.html
1805 -- Explorers Lewis & Clark reach the mouth of the Columbia River. Accompanying them is a black slave, York, who, while technically Clark's valet, distinguished himself as a scout, interpreter, and emissary to the Native Americans encountered (they had never
seen a "black" man and considered him "a medicine man of
the spirits."
1806 - Lt. Zebulon Montgomery Pike sighted a mountain peak that now bears his name. The massive, towering (elevation 14,110 feet) behemoth had been called "The Long One" by Ute Indians. Its name was changed to honor the young army lieutenant. Lt. Pike was leading a survey party into the newly acquired Louisiana Purchase when he spotted the snowcapped peak in the distance. "Pike's Peak or Bust!" was the familiar slogan of many a wagon train settler traveling west in the 1800s. Visitors to the Pikes's Peak region (near Colorado Springs) continue to be captivated, inspired, and enthralled by Colorado's most famous mountain.
1851-Sam Brannan and party landed in the Kingdom of Hawaii and asked King Kamehameha III to give them land for a colony. Brannan was forced by the king to return to San Francisco
1869--- Free postal delivery formally inaugurated.
1873-Birthday of Sara Josephine "Jo" Baker, doctor and public-health worker, founded the Bureau of Child Hygiene. Her revolutionary methods of teaching hygiene, providing nutrition, and prenatal care reduced infant mortality by 1200 a year, making New York City's infant mortality rate the lowest in the U.S., dropping infant deaths from 144/1000 live births in 1908 to 66/1000 in 1923. Going door-to-door with a team of 30 nurses, Dr. Baker taught basic hygiene, nutrition, ventilation. She established free milk stations, devised a simple baby formula, created training for older children who had to care for younger when the mother went to work to earn food for the family, invented the "obvious but previously unthought- of, system of making baby clothes all open down the front that eliminated suffocation,
Under her guidance the infant mortality rate of 1,500 per week dropped to 300 and soon New York could claim the lowest infant mortality rate in the world. She retired in 1923 after all 48 states had copied her methods.
1886--Believed to be the anniversary of George Spelvin's theatrical birth—in Charles A. Gardiner's play Karl the Peddler on Nov 15, 1886, in a production at New York, NY. The name (or equivalent Georgina, Georgetta, etc) is used in play programs to conceal the fact that an actor is performing in more than one role. The fictitious Spelvin is said to have appeared in more than 10,000 Broadway performances.
1885-Birthday of Forrest Clare "Phot" Allen, basketball player and Basketball Hall of Fame coach born at Jamesport, MO. Allen met Dr. James Naismith, inventor of basketball, while Allen was a student at the University of Kansas and Naismith was coaching there. Allen played for Naismith and then became a coach himself, primarily at his alma mater until 1956 when he was forced to retire. Over 46 years, his team won 771 games and lost only 233. He wrote three books about the sport and was instrumental in having basketball added to the Olympic program in 1936. Inducted into the Hall of Fame in 1959. died Lawrence ,KS, Sept. 16, 1974.
1887--Birthday of George O'Keefe, described as one of the greatest American artists of the 20th century, Georgia O'Keeffe was born at Sun Prairie, WI. In 1924, she married the famous photographer Alfred Stieglitz. His more than 500 photographs of her have been called "the greatest love poem in the history of photography." She painted desert landscapes and flower studies. She died at Santa Fe, NM, Mar 6,1986.
1887 -- The American newspaper columnist, translator, poet, & radio personality, F.P.A. (Franklin Pierce Adams) born Chicago, Illinois. His humorous syndicated column will earn him the reputation of godfather of the contemporary newspaper column.
1887 -- Marianne Moore, poet and Yankee baseball fan, born near St. Louis, Missouri.
http://www.kirjasto.sci.fi/mmoor.htm
1889-- Alonzo Stagg at Yale University, New Haven, CT, created a football dummy for tackling purposes. He used an old gymnasium mat for the purpose.
1900 - A lake effect snowstorm dropped 45 inches of snow in 24 hours at Watertown, NY
1904 - One of Broadway's most famous phrases was first spoken when Ethel Barrymore, appearing in the play, "Sunday", said the line, "That's all there is. There isn't any more," as the curtain fell.
1913-- Drummer Gus Johnson birthday, played with Count
Base and Duke Ellington, among others Died February 6, 2000.
http://elvispelvis.com/gusjohnson.htm
http://www.centrohd.com/biogra/j1/gus_johnson.htm
1932-Birthday of Petula Clark, Dwell, Surrey, England, best known for hits "Downtown," "I Know a Place" "This is my Song."
1926 - Network radio was born. 24 stations carried the first broadcast from (bong-bing-bong) NBC, the National Broadcasting Company. The program was a gala 4½-hour broadcast from the Waldorf-Astoria Hotel in New York City. Two remote pickups were also on the program. Opera star Mary Garden sang from Chicago and Will Rogers presented a humorous monologue from Independence, Kansas. Charles Lindbergh was among the luminaries who attended the broadcast.
1934—The Dorsey Brothers record their theme, Sandman.
1939 - President Roosevelt laid the cornerstone of the Jefferson Memorial in Washington, D.C.
1940 - The first 75,000 men were called to United States Armed Forces duty under peacetime conscription.
1950--Wen Arthur Dorrington signed a contract to play hockey with the Atlantic City Seagulls of the Eastern Amateur League, he became the first African-American to play organized hockey in the US. He played for the Seagulls during the 1950 and 1951 seasons.
1952--I an NBA Overtime game between the Baltimore Bullets and the Syracuse Nationals, a record 13 players, five Bullets, and eight Nats, fouled out. The referees let some of the Syracuse players back into the game and called a technical foul every time one of them committed an additional personal foul. Baltimore won, 97-91.
1954---Top Hits
I Need You Now - Eddie Fisher
Hold My Hand - Don Cornell
Mr. Sandman - The Chordettes
More and More - Webb Pierce
1954 - CBS-TV's "Studio One", had Joan Weber singing "Let Me Go, Lover". The song enjoyed a bit of popularity before the television show aired, but skyrocketed to fame after.
1956 - Elvis Presley's first film, "Love Me Tender", premiered.
1962 - No. 1 Billboard Pop Hit: "Big Girls Don't Cry," The 4 Seasons. The single reaches No. 1 one month after the group's song "Sherry" drops from the top spot after five weeks.
1962---Top Hits
He's a Rebel - The Crystals
Big Girls Don't Cry - The 4 Seasons
All Alone Am I - Brenda Lee
I've Been Everywhere - Hank Snow
1964--The first bridge player to win more than 1,000 master points in one year was Oswald Jacoby of Dallas, Texas, who passed the 1,000 mark in a tournament this day held at Edgewater Park, MS. His total points for 1963 were 1,034.
1965 - Craig Breedlove, set a world speed record at Utah's Bonneville Salt Flats
with a speed of 600.601 mph.
1966 - The flight of Gemini 12 ended successfully as astronauts James A. Lovell and Edwin ``Buzz'' Aldrin Jr. splashed down safely in the Atlantic.
1966 –One of the major stories in San Francisco at the time occurred when the SFPD raided the Psychedelic Shop and arrested Allen Cohen, 26, the store clerk, for selling "The Love Book" by Lenore Kandel, a small pamphlet of 8 pages with 4 poems, on grounds of obscenity. It was 1966, the dawn of the psychedelic age in the Haight-Ashbury neighborhood of San Francisco. Ronald Reagan had just been elected Governor of California on a platform that included harassment of hippies, and so the Psychedelic Shop, the most famous head shop on Haight St. (and perhaps the first head shop in the world) The subsequent trial of Cohen, Ron Thelin and a City Lights Bookstore clerk becomes the longest criminal trial in San Francisco history to that point. A San Francisco jury convicts all three and finds the Love Book to be obscene (Lenore Kandel's first appearance in literary history is as a character: the sexy Ramona Swartz, who spends a spooky weekend in a cabin with Jack Duluoz (Jack Kerouac), Dave Wain (Lew Welch), and Duluoz's girlfriend Billie in Kerouac's novel 'Big Sur.'.)
http://www.litkicks.com/BeatPages/page.jsp?what=LenoreKandel
http://www.amazon.com/exec/obidos/tg/detail/-/0966531310/
102-1955754-7540966?v=glance
http://www.worldhistory.com/wiki/L/Lenore-Kandel.htm
http://www.superstitionstreet.com/vesuvio.html
1969 - A quarter of a million protesters staged a peaceful demonstration in Washington, D.C., against the Vietnam War.
1969 - The first album featuring musical brother and sister act Karen and Richard Carpenter, "Offering", was released by A&M Records. While this Carpenter's tune was not a big seller, a single on the album, a remake of The Beatles' "Ticket to Ride", gained national attention. Their next album, would establish them as international stars with "Close to You".
1969 - Rock singer Janis Joplin was accused of vulgar and indecent language and was arrested in Tampa, Florida. She was later released on a fifty-dollar bond.
1970---Top Hits
I'll Be There - The Jackson 5
We've Only Just Begun - Carpenters
I Think I Love You - The Partridge Family
I Can't Believe That You've Stopped Loving Me - Charley Pride
1974--The pressure-sensitive adhesive postage stamp was introduced. It was a 10-cent Dove of Peace pre-canceled Christmas stamp, depicting a dove weather vane.
1978---Top Hits
MacArthur Park - Donna Summer
Double Vision - Foreigner
How Much I Feel - Ambrosia
Sleeping Single in a Double Bed - Barbara Mandrell
1978-Chic is awarded its second gold record of 1978 for "Le Freak," which will hit Number One in January 1979. The group had earlier received a gold record for "Dance, Dance, Dance."
1980 - Kenny Rogers got his first #1 solo song after years of success on the charts with the New Christy Minstrels and First Edition. The song was "Lady", written by Lionel Richie, which stayed at the top for six weeks.
1986 - Ivan F. Boesky, reputed to be the highest-paid person on Wall Street, faced penalties of $100 million for insider stock trading. This was the highest penalty ever imposed by the SEC. In 1987, he was sentenced to jail for three years beginning in 1988, plus barred from dealing in securities, and ordered to pay $100 million in penalties. Boesky cooperated with the SEC in an insider-trading probe that rocked Wall Street.
http://eightiesclub.tripod.com/id316.htm
1986---Top Hits
Amanda - Boston
Human - Human League
True Blue - Madonna
Diggin' Up Bones - Randy Travis
1988 - A strong F2 tornado hit Topeka, KS injuring 22 and doing $4 million damage. Another strong F2 tornado ripped a 43 mile path through Saline, Pulaski, Lonoke and Prairie counties in central Arkansas and killed 5, injured 60 and did $15 million damage. Hail to 3.5 inches in diameter fell near Denton, TX.
1989 - an F4 tornado hit Huntsville, AL with winds estimated between 207 and 260 mph. The tornado had a damage path 18 miles long and up to 1/2 mile wide. It killed 21 and injured 463. Total damage was $100 million.
1999 - People Magazine's Sexiest Man Alive issue rates Tim McGraw as the sexiest man in country music. McGraw says as long as his wife, Faith Hill thinks he's sexy, that's all that matters to him.
2002 -- "Harry Potter & the Chamber of Secrets" movie opens in the US.
2002--Nancy Pelosi celebrates after being elected the previous day as the 1st woman to lead a party in the US Congress after Democrats voted 177-29 in support of the liberal from SF.
2005 --The Baseball players' association and owners agree to toughen the current penalties ( 10 days-first offense, 30 days-second offense and 60 days for the third time) for the use of steroids using a 50-game suspension for a first offense, 100 games for a second and then lifetime ban for a third. The agreement also adds the much needed testing for amphetamines which will result with mandatory additional testing if the test is positive the first time, with a second offense drawing a 25-game suspension, and a third offense meaning an 80 game suspension.
--------------------------------------------------------------

American Football Poem


(Dedicated to the Philadelphia Eagles
Time keeps on slippin'
Into the future...
Sayin'
Time keeps on slippin', slippin', slippin'
Into the future.........oohhh
Said I wanna fly like an eagle... to the sea
Fly like an eagle let my spirit carry me, I wanna...
fly.............
Fly right into the future....
I wanna feed the babies... said, who can't get enough to eat
Wanna shoe the children... no shoes on their feet
I wanna house the people... livin' in the street
Oh yeah there's a solution
...gimme the reasons baby
Let me fly like and eagle... to the sea
Fly like an eagle let that spirit carry me, I wanna
fly....... ... oh yeah
Fly right into the future
Time keeps on slippin', slippin', slippin'
Into the future...
Time flies don't it baby?
... oohh
Time keeps on slippin', slippin', slippin'
... doo...doo...du-doooo
Into the future... ...Ohhh.
... doo...doo...du-doooo
Time flies don't it baby?
---Fly Like An Eagle
(Steve Miller)
--------------------------------------------------------------

SuDoku
The object is to insert the numbers in the boxes to satisfy only one condition: each row, column and 3x3 box must contain the digits 1 through 9 exactly once. What could be simpler?
http://leasingnews.org/Soduku/soduko-main.htm

--------------------------------------------------