Experienced Sales Professionals.
Are you seeking independence?
To learn more click here.


Wednesday, November 29, 2006
Headlines---
Pictures from the Past
1996---IFC Credit Corp
Classified Ads
---Collector/Controller/Contract Admin
Bank of America passes Citi as No. 1
Calfund added to Funder List
Royal Links Beverage Caddy Up-date
Classified Ads---Help Wanted
Bruce Kropschot, Historian
Thursday Meeting, Walnut Creek, CA
Taxpayers Eligible/Tax Excise Refund
Sales makes it Happen/by Linda Kester
---"Go for It! "
Cartoon—Sidney Harris
Friday, UAEL Meeting, New Jersey
2006 State of the Industry Report Debuts
Walterman BK still impacting farmers
Microsoft Explorer 7 explained
Huntington Launches New Business Unit
David P. Taylor/Sr.VP Key Global Biz
News Briefs---
You May have Missed---
"Gimme that Wine"
Calendar Events
Snapple Real Facts
Today's Top Event in History
This Day in American History
American Football Poem
######## surrounding the article denotes it is a "press release"
-----------------------------------------------------------------------------

Pictures from the Past---1996---IFC Credit Corp
"Standing, left to right: Rudolph Trebels, CLP; Patrick A. Witowski
Seated: Dale Volkamer, CLP; Scott Kreissl, Gary Trebels, CLP "
"When you visit the corporate headquarters of IFC Credit Corporation in Chicago, you get another example of President Rudolph Trebels CLP's exuberance. It's hanging on the walls, it decorates is office, and it provides a backdrop in the conference room.

It's everywhere. It's Trebels' art collection.

Like his business practice his collection of pastoral hunting theme paintings directly reflect his personality. 'The look is traditional, conservative, and elegant, but also fun,' Trebels said. "
'The Paintings definitely add a flair for excitement.'

Trebels' appreciation for the traditional has translated to the offices' decoration as well. As in the photo above, IFC evokes the feel of a hunt club, gentlemen's club or country club.
Trebels is always looking to add to his collection. But why does he pursue this particular passion? Again, it's his way of balancing business and pleasure. "Why not enjoy your workplace since we spend so many hours at the office?"

June/July 1996 UAEL Newsline
--------------------------------------------------------------

Classified Ads
---Collector/Controller/Contract Administrator
Talley Vineyards, Arroyo Grande, California
The 2000 Rosemary Pinot Noir is what we had with turkey for thanksgiving. It was delicious, one of the best, rich, flavorful, California Pinot Noir I have ever had. Most of the Oregon, Washington, and Northern California Pinot Noirs are more "French style," with flavor and more delicate, whereas this Rosemary Pinot Noir is rich and almost sweet, marrying the turkey, stuffing, and even cranberry sauce mixture. I only bought two cases and wish I had bought more when I had the opportunity.
These job-wanted ads are free.
Collector
Collector: Jacksonville, E. Brunswick, FL
13 years experience with collection, recovery, re-marketing and legal on commercial loans and leases. Expertise with distressed portfolios, Six Sigma trained. Willing to relocate.
Email: RichardB12364@aol.com
Controller
Controller: Chicago, IL
experienced in lease accounting, operations, management, and Sarbanes-Oxley. Seeking position with equipment lessor. Would consider contract assignments or relocating.
email: leasecontroller@comcast.net
Controller: Philadelphia, CA
CPA/CFO/Controller/Due Diligence Officer/SOX Lead seeking position.
Email: obrienhowardj@aol.com
Controller: Seattle , WA
CPA w/ Sarbanes Oxley/ 15 years management exp. as CFO/ Controller/5 yrs w/ PWC Extensive exp providing accounting/ tax guidance for the equipment lease industry. Willing to relocate.
Email: bltushin@hotmail.com
Controller: Southeastern, MI
Controller & Management experience w/ equip lessors &broker. MBA, CPA w/ extensive accounting, management, securitization experience with public and private companies. Willing to relocate.
Email: Leasebusiness@aol.com
Controller: Uniondale, NY
I have a strong multifaceted background in all areas of lease accounting combining my years as a Controller of leasing companies and as Vice-President of Leasing for a NY Bank.
Email: awinitt@hotmail.com
Contract Administrator
Contract Administrator: New York, NY
10+ years in equipment leasing/secured lending. Skilled in management & training, documentation, policy and procedure development & implementation, portfolio reporting. Strong work ethic.
Email: dln1031@nyc.rr.com
For a full listing of all "job wanted" ads, please go to:
http://64.125.68.91/AL/LeasingNews/JobPostings.htm
To place a free "job wanted" ad here, please go to:
http://64.125.68.91/AL/LeasingNews/PostingForm.asp
--------------------------------------------------------------

Bank of America passes Citi as No. 1 bank by market value
www.marketwatch.com
NEW YORK (MarketWatch) -- Sandy Weill can't be happy.
Bank of America Corp.'s (BAC) market value edged ahead of Citigroup Inc.'s (C) in intraday trading Tuesday, giving the Charlotte-based company bragging rights as the world's largest bank by market size. Bank of America's shares recently traded at $54.30, up 38 cents, or 0.7%, while Citigroup shares dropped 29 cents, or 0.6%, to $49.60. That left Bank of America with a market capitalization of about $243.8 billion, slightly ahead of Citigroup's $243.7 billion.
For months, Bank of America has been chipping away at the No. 1 title that Citigroup has held in the wake of the 1998 merger that Weill orchestrated between Citicorp and Travelers Group Inc., establishing the New York bank as a global colossus. Weill, notorious for keeping a close eye on Citigroup's stock price, stepped down as the bank's chairman earlier this year, handing the reins to Chief Executive Charles Prince.
On at least one other occasion this year, Bank of America temporarily eclipsed Citigroup during intraday trading, only to cede the top spot before the day ended. Tuesday afternoon, after Bank of America opened up a lead of at least $700 million, the gap between the two banks was shrinking again.
Many analysts and investors dismiss the Bank of America-Citigroup horse race as superficial, given the two institutions' distinct business models. While Bank of America has long been the dominant U.S. retail bank, Citigroup is much stronger overseas and boasts an elite investment-banking franchise.
"The two businesses are so different," Andrew B. Collins, an analyst at Piper Jaffray, said last month, after both banks reported third-quarter earnings that failed to impress Wall Street. "If anything, it's only in the eyes of the CEOs," he said of the market-value comparisons.
Top officials at both banks privately acknowledge that they've been closely tracking the contest, even as some executives publicly downplay its relevance. "We do not spend our days obsessing about moment-to-moment movements in the market cap of the company," Sallie Krawcheck, Citigroup's chief financial officer, said in an interview last month.
A Bank of America spokesman had no immediate comment. A Citigroup spokeswoman declined to comment.
Bank of America's elevation to the No. 1 spot isn't simply an endorsement of the company that Chairman and Chief Executive Kenneth Lewis has been building through acquisitions of banks and consumer-finance companies.
It also reflects the fact that Citigroup's stock has been dogged by doubts about the company's ability to increase revenue while clamping down on costs. Many shareholders are skeptical about Prince's costly initiatives to expand Citigroup's U.S. and international consumer businesses. While executives recently have been trying to win over investors, some say that Prince's team will remain under pressure as long as Citigroup's stock remains stuck around the $50 mark, where it has been hovering for more than three years.
--------------------------------------------------------------

Calfund added to Funder List

Funder - Update
A -Accepts Broker Business | B -Requires Broker be Licensed | C -Sub-Broker Program
| D -"Private label Program" | E - Also "in house" salesmen
Name
In Business Since Contact
Website
Leasing Association

$15K
Minimum
(UU) Calfund, LLC finances 18 wheelers and some trailers for substandard credit.
To view the complete list, please click here.
--------------------------------------------------------------

Royal Links Beverage Caddy Up-date
The situation has similarities to the NorVergence telecom scandal, but this involves advertising on wine-beer golf "caddies" written on private label lease contracts with the name of lessor as Royal Links USA, Holland, Ohio, who filed bankruptcy (of course.)
These are the eleven leasing companies involved in the alleged fraud with Royal Links.
C&J Leasing
CFC Investment
Dollar Bank Leasing
Excel Financial
Frontier Leasing
IFC Credit
Key Equipment
Landmark Financial
Pawnee Leasing
Preferred Capital (now in bankruptcy)
Susquehanna Patriot
Andrew Gifford of Lord, Bissell & Brook, LLP, the attorney for the golf course managers and owners reports:
"On the settlement front, the week before last IFC agreed to settle another case. The case would have settled for close to 60 cents on the dollar were it not for course owner communicating a conflict (and, unfortunately, higher) settlement offer to IFC's local lawyer. In the end, the settlement was close to 75 cents on the dollar.
"With respect to one of the brighter spots of late, word of a Michigan court's favorable decision against C&J Leasing should be communicated to all course owners, but particularly any course owners in Michigan. The court refused to apply the forum selection clause (something that has not worked in a number of states) and allowed the course to avoid its obligations under the lease based on a fraudulent inducement theory. Any courses in Michigan should consider this approach – Below area copies of the relevant legal filings. Moreover, any courses that received a letter similar to the letter dated August 12, 2003 that is attached to the Complaint should let Lord, Bissell and Brook know as soon as possible. Such a letter may allow courses in other jurisdictions to attempt a similar claim.
"Any inquiries should be directed to Andrew Gifford at Lord, Bissell and Brook.
"Andrew R. Gifford
LORD, BISSELL & BROOK LLP
111 South Wacker Drive
Chicago, IL 60606
Tel. 312.443.1733
Fax 312.896.6733
agifford@lordbissell.com
"Royal Links USA had salesmen call on golf courses to offer free beverage carts. (cold beer, wine, soda's, snacks.) The courses would use them and allow advertising panels to be displayed by Royal Links. Various national merchandisers would pay Royal Links for ads. Royal Links supplied products for free with delivery, and also paid the courses a lump sum (normally $1000) to initially stock the cart with startup merchandise.
"Courses entered into an agreement whereby Royal Links paid the course about $300 per month in sponsorship money, which was then sent back to their leasing arm as a lease payment. This arrangement was simply explained as their accounting procedure.
"We became concerned initially when it was requested the cart be insured for $12,500. The cost of the cart is most likely less then $1000.
"In October 2004, all courses were notified that Royal Links would no longer pay the $300 per month in sponsorship money. Our cart had been delivered about 60 days prior to this notice. The leasing company insisted they were independent and demanded the $300 monthly payment (for 5 years). Preferred Capital quoted a payoff of approximately $15,900."
(name with held)
National Golf Course Owners Association
http://www.ngcoa.org/
From Lord, Bissell & Brook, LLP:
"The Royal Links bankruptcy proceedings are moving slowly. The initial trustee, Louis Yoppolo, withdrew earlier this year. An interim trustee was appointed for a brief period, but did little work. Now, new trustee Patricia Kovacs has taken over the supervision of the bankruptcy proceedings. Attempts to reach Ms. Kovacs regarding the status of the claim process have been unsuccessful. In addition, Royal Links class action counsel Lord, Bissell & Brook also waits to hear from Ms. Kovacs regarding whether she intends to initiate any proceedings concerning the misrepresentations made to course owners to induce their participation in the beverage caddy program."
--------------------------------------------------------------

Classified Ads---Help Wanted
Controller

Requirements:
- BA/BS in Finance or Accounting
- CPA Required
- Current working knowledge of Tax Laws
- Prior leasing experience preferred
- Proficient with Great Plains and Excel
- Strength in LeasePlus and Access are preferred.
About us: Nationwide Funding, LLC is a leading provider of equipment financing and leasing solutions for businesses nationwide, and the vendors who serve them. With its prime location in Southern California and offices in Chicago's downtown financial district, Nationwide Funding, LLC has been able to secure specialized credit facilities and create funding partnerships with a wide variety of financial institutions.


Funding Specialist


Funding Specialist, Irvine, Ca
Small ticket exp., min 2+ years with plenty of energy. Bachelor's Degree preferably in Finance or other Business discipline.
Contact: pstuber@nationwidefunding.com
About Us: Nationwide Funding, L.L.C. is a financial services company offering equipment financing and business capital to small business owners and municipalities in all 50 states.


Sales
Experienced Sales Professionals.
Are you seeking independence?
To learn more click here.


[headlines]
--------------------------------------------------------------

Bruce Kropschot, Historian
Leasing News would like to feature one of our members of the Advisory Board in each issue. While they are not involved in editorial content, specifically in any of the articles, they give general direction and help in many areas. For instance, Bruce Kropschot, who joined our advisory board on September 6, 2000.
Bruce keeps everything he is involved with confidential, including potential clients or projects. As a matter of fact, often a press release is sent out about a company who he was responsible in
putting together the sale or merger, and the first we learn of his involvement is when we read the press release. He never tells us anything about his clients, potential clients, or association activities.
His main role is as a historian. If it is public information about a person or a company, Kropschot is a walking encyclopedia about who is who and who did what. Often he knows the president personally. He is a wealth of equipment leasing history. We can often can check facts, verify what we have heard, or Bruce will tell us where to look. But if it comes to one of his clients or potential clients, he will tell us "no comment." But when we call him about something he can talk about, he is a tremendous asset.
Kropschot Financial Services
70 Beachside Drive, #101
Vero Beach, FL 32963
(772) 228-9808
bkropschot@kropschot.com
www.kropschot.com
Bruce Kropschot is President of Kropschot Financial Services, a firm he founded in 1986. The firm has been for many years the leading provider of merger and acquisition advisory services for equipment leasing companies, having initiated the sale of more than 150 businesses. He has been active in the equipment leasing industry since 1972 and has been a senior executive of three large leasing companies.
Mr. Kropschot has served on the Board of Directors of the Equipment Leasing and Finance Association (formerly the Equipment Leasing Association,) Eastern Association of Equipment Lessors, and United Association of Equipment Leasing. He currently serves on the Equipment Leasing and Finance Association Capital Markets Committee. He is also a founding director of the International Network of Merger & Acquisition Partners, a worldwide organization of over 60 merger and acquistion firms. Mr. Kropschot is a CPA and graduated with BBA and MBA degrees (with honors) in Accounting and Finance from the University of Michigan.
--------------------------------------------------------------

Thursday, UAEL Meeting, Walnut Creek, CA
(open to all)
UAEL Pacific Area Event
Northern California Region
Holiday Networking Event

Thursday, November 30, 2006
5:30 - 8:00PM

Pyramid Alehouse
1410 Locust St.
Walnut Creek, CA 94596
925-946-1520
A GREAT opportunity to network with Industry peers after work,
so come join us and see how UAEL throws a holiday party.
REGISTER NOW:
$20.00 per attendee
(non-members welcome!)
Register Online at the UAEL website
Please contact John Haenselman, Belvedere Equipment Finance
for more information about the event.
Phone 650-616-1948 or Email jhaenselman@befcfinance.com .
--------------------------------------------------------------

Taxpayers Eligible for Federal Tax Excise Refund
Telephone Excise Tax
The Internal Revenue Service announced that effective August 1, 2006, it will stop collecting the federal excise tax on long-distance telephone service. Taxpayers will be eligible to file for refunds of all excise tax they have paid on long-distance service billed to them after Feb. 28, 2003.
Taxpayers will claim this refund on their 2006 tax returns. In order to
minimize burden, the IRS expects to announce soon a simplified method that
individuals may use.
The IRS announcement does not affect the federal excise tax on local
telephone service, which remains in effect. Likewise, various state and local
taxes and fees paid by telephone customers are also unaffected.
References/Related Topics
--------------------------------------------------------------

Sales Make it Happen
by Linda P. Kester
"Go for it"
This is from Linda Kester book to be published soon. The advance copy received by Leasing News was the size of a "pocket book" and spiral bound, with the articles numbered, as reproduced below.
132
Successful leasing sales people are not content to simply learn. What separates them from unsuccessful people is their ability to apply and test what they learn.
You see, knowledge is absolutely useless you use it. Does it do you any good if it it's just taking up space in your head? NO!
In order for it to benefit you, you need to act on the knowledge that you have. You must, therefore, apply it to your life and your business.
The reason most people don't act is summed up in one word: fear.
FEAR: Don't Let It Control You.
The second key characteristic or trait that successful people share is that they act in spite of fear because they are not afraid to fail. They are fearless.
What is fear, anyway? Can you touch it? Can you hold it? Can you show it to another person?
I can hear your answers from where I'm sitting, "No, No, No."
Okay then, we agree. You cant' touch it. You can't hold it. You can't show it to another person. Then why do we have fear?
Fear is nothing more that an emotion or a feeling that we hold in our minds. We fear either the emotional or physical pain something may cause. The problem arises when these emotions and feeling affect the way we live our lives.
We fear doing things (prospecting) because we think we might fail. This may be due to past failures we have actually experienced, or it may be due to failures we fear we might experience.
If for any reason you fear trying to build a huge, highly profitable leasing sales career., I urge you to remember the following acronym for fear:
False
Evidence that
Appears
Real
Most of the time we have never even experienced what we fear. How crazy is that?
You see, you subconscious mind has a hard time determining whether you've actually experienced the failure or just imagined it. Either way, you feel the physiological symptoms of the fear, such as an upset stomach.
Mark Twain explained it best: "I have been through some terrible things in my life, some of which have actually happened."
Often, we believe our imagined failure will come true, and so we don't even try to do what we're afraid of failing at in first place! That is what makes a failure: a person who is afraid to try because he fears the potential of a negative outcome.
Therefore, you must put aside your imagined fears and go for it!
Linda Kester helps leasing companies increase volume. For more information visit www.lindakester.com . Questions, contact: Linda@lindakester.com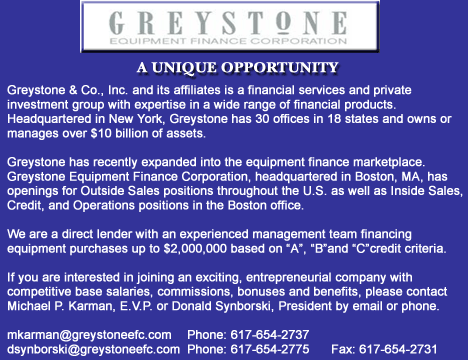 --------------------------------------------------------------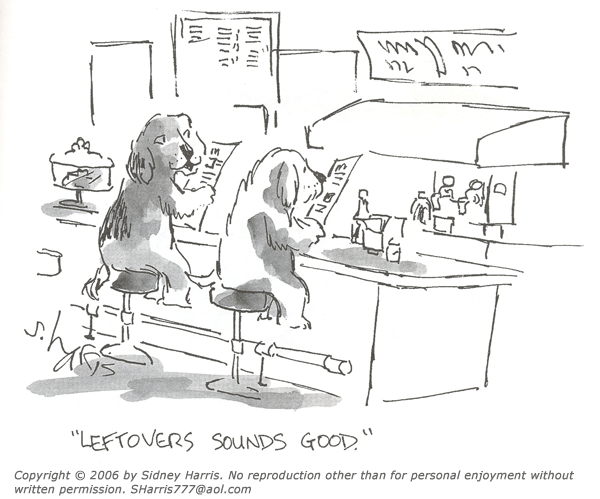 --------------------------------------------------------------

Friday, UAEL Meeting, New Jersey
Open to all---
UAEL Nort Atlantic Regional Event
UAEL Northeast Region
Networking Lunch

Friday, December 1, 2006
12:30 PM

Cafe Italiano Ristorante
14 Sylvan Avenue
Englewood Cliffs, NJ 07632
201-461-5041

A GREAT Opportunity to Network with Industry Peers - Join us for lunch!
REGISTER NOW:
This is a no host lunch
Register Online at the UAEL website
Please contact Gina Iacono, Westover Financial, Inc.
Phone 718-728-0684 or Email gina@westoverfinancial.com .
UAEL
78120 Calle Estado #201
La Quinta, CA 92253
--------------------------------------------------------------


(looking for a Christmas present---here is one for
the head of your company or department manager)
2006 State of the Industry Report Debuts
ELTnews
The 2006 State of the Industry Report, one of the most highly anticipated products by the Foundation, made its debut last month. The SOI, an industry favorite, foretells the leasing and finance business' changing future, highlighting its strengths and weaknesses, opportunities and challenges.
Many of the companies interviewed, as part of the report development, reported growth goals that were often double or even triple of the growth rate of the industry. This optimism warranted further investigation and the SOI shows that the industry is set to move beyond the "cannibalistic battle" for market share in order to meet growth goals. Moving beyond leasing into other forms of equipment finance and offering total equipment finance solutions were two activities noted. Banks, in particular, were singled out as the segment most likely to realize an advantage of the industry expanding beyond leasing; they are able to leverage internal referrals from commercial banking divisions to earn the new, expanded business.
Other changes to the market include smaller lessors seeking ways to take advantage of the increasing globalization of the US economy and the increase in lessors focusing on developing vendor programs.
On a challenging note, margin compression is expected to worsen. With ready access to capital and intensifying competition, lessors are set to explore niches, from equipment type to customer credit grade, in order to deal with those added pressures.
However, economic growth and the expanding footprint of the industry will present lessors with much opportunity to grow, profitably. How quickly a lessor can adapt to the changes will determine their performance.
Financial Institutions Consulting, Inc., once again, produced the report using ELFA Survey of Industry Activity data and other sources and one-on-one interviews with key industry leaders in order to analyze and interpret the performance of the industry. From this analysis, among other data points, FIC was able to project and discuss future implications for the industry.
Foundation donors may receive a copy of the 2006 SOI at no charge. Non-donors may download the report for $200 from the Foundation library and store.
Sites of Reference:
http://www.leasefoundation.org/SOIRpt06.htm
http://www.leasefoundation.org/store/
CONTACT:
Lisa A. Levine, CAE
Equipment Leasing & Finance Foundation
Phone Number: 703-527-8655
Fax Number: 703-465-7488
E-mail: llevine@elaonline.org
--------------------------------------------------------------

Banner Advertising
Reach more readers at a lower price than any other equipment leasing
internet publication.
Christmas Special 31 Days
(Extra ten days)
You can't beat this low "lease rate, " plus reach more of the audience you are seeking with our banner ad, rotated in the headlines, too.
$300.00

6.5W X 1.5 H

468W X 108H

21 days

$9.68

$500.00

6.5W X 2.5 H

468W X 180H

21 days

$16.13

$750.00

6.5W X 4" H

468W X 288H

21 days

$24.19
Six month and one year contracts available with a discount.
Web site links or links to additional information are free.
Ad copy may be up-dated or changed at any time during the time period.
No charge for artwork or design.
The ads are rotated in the headline section on a chronological basis. Advertisers on the average get this place four times at no charge (this depends on the number of banner ads running.)
To see sample size of ads, please click here.
To obtain more information or to submit an ad, please click here.
--------------------------------------------------------------

Walterman bankruptcy still impacting community, farmers
By MATTHEW WILDE, Courier Staff Writer
www.wcfcourier.com
DIKE --- Uncertainty surrounds the former Walterman Implement more than a year after the farm equipment dealership was forced into bankruptcy.
Customers lost thousands of dollars as a result. At least one is still battling creditors due to alleged illegal business practices by owner Leon Walterman. The fate of the Case-International Harvester dealer --- one of the largest combine retailers in the country and one of Dike's largest employers --- is still up in the air.
Some questions may be answered Thursday following a bankruptcy hearing in Cedar Rapids. Titan Machinery of Fargo, N.D., submitted a $2.75 million bid to buy the building, equipment, trucks and other personal property after bankruptcy trustee Renee Hanrahan asked the court's permission to sell.
It is not unheard of that a company would purchase a financially troubled business just to prevent a competitor from taking it over, especially if it owns nearby facilities. Titan is building a new $500,000 dealership on the outskirts of Grundy Center and owns Smith International in Waverly.

Titan CEO David Meyer said he can't provide details until after the court hearing, but he added people shouldn't worry about the Walterman property.
"You just don't spend ($2.75 million) on a building with plans to abandon it," Meyer said. "A lot of things right now are on the table ... confidentiality agreements (were) signed."
Titan was contracted by the bankruptcy court to operate Walterman's shortly after CNH Capital America, Case New Holland's lending arm, forced the business into Chapter 7 bankruptcy in October of 2005. CNH Capital America cited fraud, misappropriation of funds and unpaid debt totaling $22 million.
Competing offers or objections to the sale were accepted until Friday. The sale needs to be approved by the bankruptcy court. Hanrahan and her attorney, Eric Lam, were not available for comment last week, but two weeks ago Hanrahan said Titan was the only bidder.
Despite some former Walterman customers switching brands because of the bankruptcy, Meyer says there are still enough loyal Case-IH customers in Grundy County to warrant a large investment. He expects the new dealership to be completed in the spring.
"Business in Dike and Waverly has been good. We appreciate the support of local farmers," Meyer said.
Walterman Implement was known throughout the upper Midwest for its combine roll program. Farmers traded in a combine every year for a newer one at a relatively low cost compared to competitors --- often $5,000 to $8,000 cheaper, sources said.
CNH auditors began scrutinizing Walterman Implement's finances and practices after the company defaulted on financing agreements, CNH officials said. Auditors found many irregularities such as double financing equipment with CNH and other lenders and financing combines and tractors on behalf of farmers without their knowledge, court records show.
Eventually, CNH forced Walterman into bankruptcy, filing the paperwork on Oct. 21, 2005. As a result, more than 100 customers who paid combine roll payments for 2006 didn't get their combines and lost between $10,000 to more than $20,000. CNH officials said they couldn't find the roll money.
Court records said the dealership collected in excess of $1 million in advance purchase sums, but was spending it for unknown purposes, and Walterman took more than $400,000 for himself and third parties during the last 10 months leading up to the bankruptcy.
"We discovered increasing incidents of fraud, misappropriation of funds, wrongful disposition of collateral and assets, diversion of corporate fund for Mr. Walterman's personal use ... ," a CNH auditor wrote in bankruptcy paperwork.
Walterman previously denied any wrongdoing. He was investigated by the FBI for fraud and misappropriation of funds. FBI spokesman Jeff Tarpinian was unavailable for comment.
No criminal charges have been filed against Walterman, according to a court records.
Some farmers sued or threaten to sue Case New Holland to get their money back, claiming it knew what Walterman was doing and the company didn't protect their interests.
The giant agricultural equipment maker and the farmers eventually settled the dispute, with the producers accepting incentives toward machinery and/or parts and services to compensate them, at least partially, for lost combine roll payments.
Todd Strief, a dairy and grain farmer near West Union, was a Walterman customer for years. He participated in the combine roll program and purchased other equipment from the dealership.
Though Strief didn't pay his roll payment prior to the bankruptcy, Walterman is still costing him money. According to Strief and court documents, a combine and a tractor he didn't buy was financed by Walterman in the name of Strief Dairy, owned by Todd and his father, Mike.
Between money one ag lender says the farmers owe and legal bills trying to clear their name, Todd says it could cost the farm operation $75,000.
Todd Strief admits he saved thousands of dollars leasing equipment from Walterman, but now he said it is apparent the deals were too good to be true. He said the prior savings might make up for potential losses.
"We may just offer them (lender) half and see what they say," Todd said. "This was an expensive learning experience."
Contact Matthew Wilde at (319) 291-1579 or matt.wilde@wcfcourier.com.
--------------------------------------------------------------

Microsoft Explorer 7 explained
by Christopher Menkin
This is Microsoft dynamic answer to the "browser wars." If you leave your browser open ("on") all the time, you will have little to complain about, except correcting the tool bar settings (Microsoft has their own ideas.)
If you do not, you will find turning it on a slow and laborious procedure. One of the advantages of Opera and Mozilla Firefox is their fast speed. Not just in working, but in opening and closing.
They do not have all the features and abilities of Explorer 7, but many find them very popular.
Personally I went back to Explorer 6 as I don't leave it "on" as I have many other programs running at the same time. It is not a ram experience, as my workstation has 2gig.
Maria who does all the web work uses Explorer 7, and I have it installed on my home computer, where I leave it running most of the time. But at my office workstation, now.
In the "automatic download" age, you may not have a choice
in installing it. You do have a choice in removing it, by:
1.Click "start" and then click "control panel."
2. Click "Add or Remove Programs"
3. Check "Show Updates" at the top of the dialog box.
4. Scroll down the list and find the version of Explorer 7,
then click "Change/Remove" This will remove Explorer 7
and restore Explorer 6 automatically.
### Press Release ###########################


Huntington Launches New Business Unit To Offer Customized Finance Solutions To Manufacturers, Vendors, Distributors and Independent Leasing Companies

New Unit Can Help Companies Save Time, Close More Sales and in Some Cases Create a New Revenue Stream
COLUMBUS, Ohio, -- Huntington Bancshares Inc. has launched a new business unit focused on offering customized financing programs for equipment acquisitions. Huntington's Vendor Finance Group was established to provide businesses engaged in the sale of equipment the ability to offer financing to their customers. The group has a sales force located throughout the United States, allowing equipment sellers to offer finance programs on a national basis. These programs are customized to meet the needs of the equipment seller's customer and are seamless to ensure a smooth transition during a sales cycle.

"Huntington is committed to providing financial expertise to large and small businesses so that they can spend time doing what they do best-growing their businesses," said Rob Allanson, President, Huntington Equipment Finance. "Huntington is very competitive in this sector thanks to a highly capable team, fast and effective decisioning, a high level of service and a strong commitment to point-of-sale financing in commercial equipment sales."
The new unit will give manufacturers, vendors, distributors and dealers the opportunity to increase sales, minimize sale delays, leverage cross-sell opportunities and manage the new equipment market on a national basis.
Huntington's Vendor Finance Group is comprised of a veteran team of talented professionals with sophisticated programs and the technical capabilities necessary to react quickly to equipment sales opportunities.

The team is led by Laurie Bakke who joins Huntington with more than 22 years of experience in the equipment finance industry. Prior to joining Huntington, Bakke was Executive Vice President of the Equipment Finance Division of Irwin Commercial Finance Corporation. Prior to joining Irwin in 1999, Bakke held various executive and management positions at NordFinance, Inc., the U.S. subsidiary of NordBanken AB and ITT Commercial Finance Corporation. Bakke is a graduate of the University of North Dakota and a member of the Board of Directors of the Equipment Leasing Association.
Huntington's new business is part of its Equipment Finance group, which continues to be ranked on the Monitor 100, a ranking of the 100 largest and fastest growing equipment equipment/leasing financing companies in the United States.
About Huntington
Huntington Bancshares Incorporated is a $36 billion regional bank holding company headquartered in Columbus, Ohio. Through its affiliated companies, Huntington has more than 140 years of serving the financial needs of its customers. Huntington provides innovative retail and commercial financial products and services through over 370 regional banking offices in Indiana, Kentucky, Michigan, Ohio, and West Virginia. Huntington also offers retail and commercial financial services online at huntington.com; through its technologically advanced, 24-hour telephone bank; and through its network of over 1,000 ATMs. Selected financial service activities are also conducted in other states including: Dealer Sales offices in Arizona, Florida, Georgia, North Carolina, Pennsylvania, South Carolina, and Tennessee; Private Financial and Capital Markets Group offices in Florida; and Mortgage Banking offices in Florida, Maryland, and New Jersey. International banking services are made available through the headquarters office in Columbus and a limited purpose office located in the Cayman Islands and another located in Hong Kong.
### Press Release ###########################

David P. Taylor Named Senior Vice President Global Business Development
SUPERIOR, CO. – Key Equipment Finance, one of the nation's largest bank-affiliated equipment financing companies and an affiliate of KeyCorp (NYSE: KEY), has appointed David P. Taylor as senior vice president, Business Development, in its Asia Pacific region. Mr. Taylor will work closely with enterprise-level vendors headquartered in the region as well as major regional headquarter operations of global vendors residing in North America and Europe to coordinate seamless global sales-aid leasing programs. He will be located at the Asia Pacific headquarters of Key Equipment Finance in Sydney, Australia.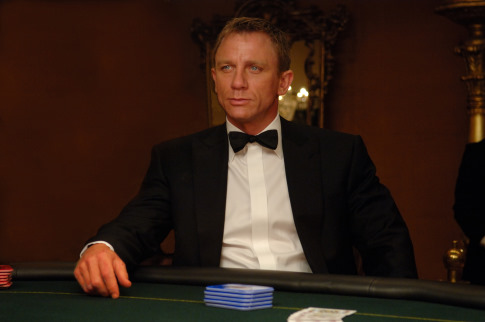 "David has more than 25 years of vendor leasing experience which includes detailed knowledge of the preferences and requirements of vendors across Asia Pacific and Europe," said Philip G. Schultz, senior vice president, Global Business Development and Strategic Planning. "He is ideally suited to engage the rapidly expanding global enterprise vendor population emerging in our Asia Pacific region."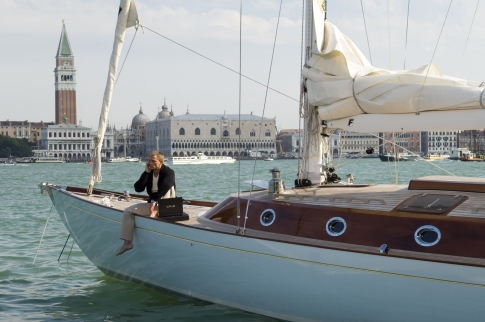 Prior to accepting this new challenge, Mr. Taylor was executive vice president for the Asia Pacific region for five years during which he was responsible for overseeing operations throughout offices in eight Asia Pacific countries. He was senior vice president for European operations from 1998 to 2001. Prior to that, he was the country manager for the company's German operations as part of Leasetec Corporation International (acquired by Key Equipment Finance in 1997). Earlier in his career, Mr. Taylor served as operations manager for Chase Manhattan Leasing and as general manager of Adrema Leasing (a Pitney Bowes captive finance subsidiary), both in Germany.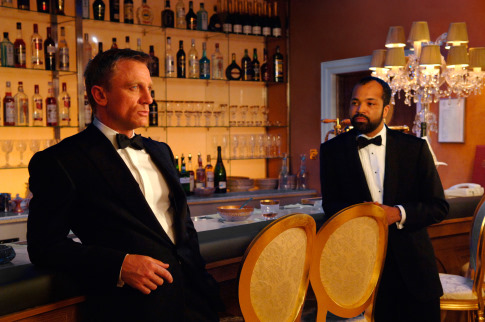 Mr. Taylor received his master's degree in engineering science from the University of Oxford, St. Catherine's College, and has taken a diploma course in industrial administration at the University of Aston in Birmingham (both in the United Kingdom).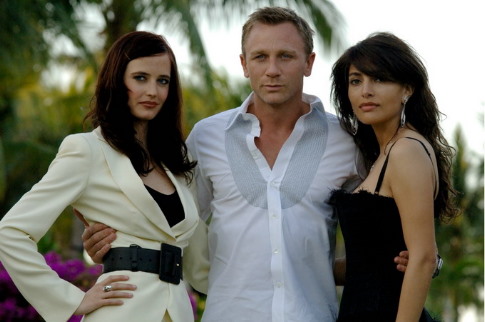 Key Equipment Finance is an affiliate of KeyCorp (NYSE: KEY) and provides business-to-business equipment financing solutions to businesses of many types and sizes. They focus on four distinct markets:
· businesses of all sizes in the U.S. and Canada (from small business to large corporate);
· equipment manufacturers, distributors and value-added resellers worldwide;
· federal, provincial, state and local governments as well as other public sector organizations; and
· lease advisory services for manufacturers' captive leasing and finance companies.
Headquartered outside Boulder, Colorado, Key Equipment Finance manages a $12.6 billion equipment portfolio with annual originations of approximately $5.7 billion. The company has major management and operations bases in Toronto, Ontario; Albany, New York; Chicago, Illinois; Houston, Texas; London, England; and Sydney, Australia. The company, which operates in 26 countries and employs 1,100 people worldwide, has been in the equipment financing business for more than 30 years. Additional information regarding Key Equipment Finance, its products and services can be obtained online at KEFonline.com.
Cleveland-based KeyCorp is one of the nation's largest bank-based financial services companies, with assets of approximately $93 billion. Key companies provide investment management, retail and commercial banking, consumer finance, and investment banking products and services to individuals and companies throughout the United States and, for certain businesses, internationally.
### Press Release ###########################
--------------------------------------------------------------

News Briefs----
Bernanke: Economy Slowing As Expected
http://apnews.myway.com/article/20061128/D8LM9MHG0.html
US setbacks see dollar plunge to near 15-year low
http://www.telegraph.co.uk/money/main.jhtml?xml=/money/2006/11/29/cndollar29.xml
Home Prices Fell at Record Pace in October
Existing home prices down 3.5% last month, expected to drop more
http://www.washingtonpost.com/wp-dyn/content/article/2006/11/28/
AR2006112800465.html
http://www.usatoday.com/money/economy/housing/
2006-11-28-existing-home-sales_x.htm
Economic signs tilt down ahead of holidays
http://www.ajc.com/business/content/business/stories/2006/11/28/1128bizhousing.html
GMAC Shifts Assets from Thrift Bank
http://news.moneycentral.msn.com/provider/providerarticle.aspx?feed=
AP&Date=20061128&ID=6231339
Taking the Long View on Vista
http://www.washingtonpost.com/wp-dyn/content/article/2006/11/28/
AR2006112801697.html
Seattle law firm expands with D.C. merger
http://seattletimes.nwsource.com/html/businesstechnology/2003451692_webdwt28.html
Amtrak ridership increases
http://www.usatoday.com/travel/news/2006-11-28-amtrak-ridership_x.htm
What would techies do with a newspaper? First, they'd make it all digital
http://www.usatoday.com/money/industries/technology/maney/
2006-11-28-newspapers-future_x.htm
Agassi suffers a loss -- in sale of Tiburon home
http://www.sfgate.com/cgi-bin/article.cgi?f=/c/a/2006/11/29/AGASSI.TMP
---------------------------------------------------------------


You May have Missed---
Why the tumbling dollar is such a big deal
http://www.nypost.com/seven/11282006/business/why_the_tumbling_dollar_is_such
_a_big_deal_business_john_crudele.htm
----------------------------------------------------------------


"Gimme that Wine"
Dogs Sniff Out Vineyard Pests
http://abclocal.go.com/kgo/story?section=local&id=4800961
Pelosi's Napa Business Scrutinized
http://abclocal.go.com/kgo/story?section=politics&id=4804677
Paso Robles Named ''The Up-and-Coming'' California Wine Region
http://home.businesswire.com/portal/site/google/index.jsp?ndmViewId=
news_view&newsId=20061128005959&newsLang=en
Dan Aykroyd joins wine rush with Ottawa vintage
http://www.guardian.co.uk/international/story/0,,1958487,00.html
Frosts, hail damage grapes in New Zealand, 20% Loss
http://www.stuff.co.nz/stuff/0,2106,3881748a3600,00.html
Wine Prices by vintage
http://www.winezap.com
http://www.wine-searcher.com/

US/International Wine Events
http://www.localwineevents.com/

Winery Atlas
http://www.carterhouse.com/atlas/\

Leasing News Wine & Spirits Page
http://two.leasingnews.org/Recommendations/wnensprts.htm

The London International Vintners Exchange (Liv-ex)
is an electronic exchange for fine wine.
http://www.liv-ex.com/
----------------------------------------------------------------

Calendar Events This Day
Electronic Greetings Day
Save a letter carrier, save a tree, save a stamp. Today's the day to send your greetings the free, electronic way, via the internet.
www.wellcat.com
United Nations: International Day of Solidarity with the Palestinian People
Annual observance proclaimed by UN General Assembly in 1977. At request of the assembly, observance is organized by secretary-general in consultation with Committee on the Exercise of Inalienable Rights of the Palestinian People. www.un.org
----------------------------------------------------------------

Of all fifty states, the most crowded is New Jersey, which has the most people per square mile.
note: The most crowded is the District of Columbia, but it is not a state: 9,378.0
Top Three States:
New Jersey 1,134.5
Rhode Island 1,003.2
Massachusetts 809.8
Full list here:
http://quickfacts.census.gov/qfd/rankings/PL0200000r.html
----------------------------------------------------------------

Today's Top Event in History
1816-The first savings bank conceived by charter: the Bank for Savings in the City of New York. It did not open until March 26, 1819. The deposits on the first day, received from 80 depositors, amounted to $2,807. The statement for the first six months showed a loss of $27 suffered as a result of the bank's accepting counterfeit money and a short change loss of $23.92.
[headlines]
----------------------------------------------------------------

This Day in American History
1644-- The Massachusetts General Court issued a call for local pastors to learn the dialects of neighboring Indian tribes, as an aid toward converting them to the Christian faith.
1729-Birthday of Charles Thomson, America's first official record keeper. Chosen secretary of the First Continental Congress Sept 5, 1774, Thomson recorded proceedings for 15 years and delivered his journals together with tens of thousands of records to the federal government in 1789. Born in Ireland, he died Aug 16, 1824. It was Thomson who notified George Washington of his election as president.
http://www.charlesthomson.com/
1760 -- Major Roger Rogers takes possession of Detroit on behalf of Britain.
http://www.u-s-history.com/pages/h1186.html
1776- General George Washington starts re-grouping his troops, fighting the heavy winter, planning a major surprise into Hessian held New Jersey.
1777-Lieutenant Jose Joaquin Moraga, with 14 settlers and their families, arrived in the Santa Clara Valley to found El Pueblo de San Jose de Guadalupe San Jose, the first secular community in California, was established on the Guadalupe River. Called a "Pueblo," it had 66 inhabitants whose dissolute lives scandalized the padres at nearby Mission Santa Clara. The priests built a road lined by shady willows from the mission to San Jose to encourage church attendance, but the colonists stayed away as the Padres made them work for the mission, imposed cruelty when they did not and other punishments for not speaking Spanish, dressing "appropriately," saying prayers or following missionaries' way of "salvation."
http://www.donaldlaird.com/landmarks/counties/400-499/433.html
1780-- In Connecticut, Lemuel Haynes, 27, was licensed to preach in the Congregational Church, becoming the first black minister to be certified by a predominantly white denomination. Five years later, in 1785, Haynes was ordained pastor of a church in Torrington, CT, also making him the first black minister to pastor a white church. He fell in love with a young white woman in his Connecticut congregation; she proposed to him, and they were married in 1783, producing ten children. Middlebury College gave Haynes an honorary degree (another unprecedented event) at its second commencement in 1804. He filled pulpits in Bennington, Manchester, and Granville, New York, before his death at the age of eighty.
http://www.virtualvermont.com/history/lhaynes.html
http://www.pbs.org/wgbh/aia/part2/2p29.html
1799 -- American utopianist writer, philosopher, teacher Amos Bronson Alcott born, Wolcott, Connecticut. A profound influence over Ralph Waldo Emerson, who in turn was instrumental in the development of Alcott's daughter Louisa May
http://www.alcott.net/
http://www.vcu.edu/engweb/transcendentalism/authors/alcott/
1811- birthday of Wendell Phillips, American women's suffrage, anti-slavery, prison reform leader, born at Boston, MA. Died there Feb 2, 1884.
1816-The first savings bank conceived by charter: the Bank for Savings in the City of New York. It did not open until March 26, 1819. The deposits on the first day, received from 80 depositors, amounted to $2,807. The statement for the first six months showed a loss of $27 suffered as a result of the bank's accepting counterfeit money and a short change loss of $23.92.
1832-- Louisa May Alcott Birthday, American author, born at Philadelphia, PA. Died at Boston, MA, March 6, 1888. " Known for her novel Little Women, the classic story of Meg, Jo, Beth and Amy, she also wrote Work, an autobiographical novel exposing the exploitation of women workers and the evils of industrialization in 1873. After the failure of her father's utopian community Fruitlands, she took care of the welfare of the family.
While Louisa May was growing up, her family was near starvation many times and friends and neighbors took them food and clothing. In 1848 her mother Abba Alcott at age 49 was hired by a group of philanthropic Boston women to be their city missionary to distribute food and clothing to the poor and needy (her family included).
Her salary provided almost the only income for her four children and her philosopher husband Branson, who did a lot of thinking and talking that has gotten him into a lot of "noted men" history books, but did no work to feed himself or his family. Branson once wrote in his voluminous correspondence,
"What with my wife's and (daughter) Anna's earnings, my own tithe and charities from a few friends, we survive as a family, and fall but little into debt."
An ardent abolitionist, she volunteered in the American Civil War as a nurse & served in 1862-1863 at the Union Hospital in Georgetown, D.C. During this time she contracted typhoid from which she never completely recovered. Her father was born the same day of the month, see 1799.
http://memory.loc.gov/ammem/today/nov29.html
http://www.kirjasto.sci.fi/lmalcott.htm
1850-The San Francisco Grand Jury condemned gambling in this city as "a crying evil," and urged that something must be done about prize fighting as well as numerous houses of ill-repute.
1863- The Battle of Fort Sanders, Knoxville, Tenn., ends with a Confederate withdrawal.
1864 --Ignoring orders to kill only warriors, a U.S. Army massacres 103 sleeping Cheyenne — including Black Kettle, a survivor of the Sand Creek Massacre — in the so-called "Battle of the Washita," Oklahoma Territory.
http://www.lastoftheindependents.com/BlackKettle.html
http://www.pbs.org/weta/thewest/resources/archives/four/sandcrk.htm
1872 -- The Battle of Lost River, the first hostilities between the U.S. Government & Captain Jack's band of Modoc Indians. The government moves in early in the A.M. while the Modocs sleep, & demands a surrender. Instead, as could have been predicted, the distrustful Modocs react with gunfire. One Modoc, known as The Watchman is killed and one U.S. soldier by the name of Harris is also killed. Several on both sides are wounded. In the immediate aftermath, the Modocs also kill 17 settlers. Some curiosity seekers had tagged along to watch the battle, and fled with guns firing at the first sign of hostilities. One of these killed a civilian and her infant with a panic-induced shotgun blast.
1876-Birthday of Nellie Taylor Ross, who became the first female governor in the US when she was chosen to serve out the last month and two days of her husband's term as governor of Wyoming after he died in office. She was elected in her own right in the Nov 4, 1924, election but lost the 1927 race. Ross was appointed vice chairman of the Democratic National Committee in 1926 and named director of the US Mint by President Franklin D. Roosevelt in 1933. She served in that capacity for 20 years. Born at St. Joseph, MO, she died Dec 20,1977, at Washington, DC.
1877-- Thomas Edison demonstrates the hand-cranked phonograph
1887 - United States receives rights to Pearl Harbor, on Oahu, Hawaii.
1887 - Child prodigy pianist, Josef Hofmann, at 11 years of age, made his American debut at a concert held in the Metropolitan Opera House in New York. His recording remain, although in later life he said the early fame was more than he could handle, turning to alcohol, which greatly affected his career and personal life.
http://www.geocities.com/greatpianists/hofmann.html
1890-Army played Navy for the first time in football, and Navy won, 24—C. Red Emrich scored four touchdowns (worth four points each) and kicked two field goals (worth two points each), and Moulton Johnson added the other touchdown to account for all the scoring
1883 -- Printer/publisher Dard Hunter lives, Steubenville, Ohio. His writings on the history and technique of papermaking include the autobiography, My Life with Paper
1895- The first gasoline-powered automobile race in the U.S., the Chicago to Evanston Thanksgiving Day Race, was won by the brothers Charles E. and J. Frank Duryea; 6 cars, 55 miles, winner averages a blazing 7 MPH.
1895-Birthday of William "Busby" Berkeley, born Los Angeles, CA. After serving in World War I as an entertainment officer, he changed his name to Busby Berkeley and began a career as an actor. He turned to directing in 1921, and his lavish Broadway and Hollwood creations, including "Forty-Second Street," " Gold Diggers of 1933," "Footlight Parade," "Stage Struck," "Babes in Arms," "Strike up the Band, " Girl Crazy," and "Take Me out to the Ball Game." He retired in 1962 and returned to Broadway in 1970 to supervise a revival of "No, No, Nanette." He died March 14, 1976 at Palm Springs, Ca.
1896 - the temperatures fell to 51 below zero at Havre, MT
1903 - An Inquiry into the U.S. Postal Service demonstrates the government has lost millions in fraud.
1904 - President Theodore Roosevelt wrote a letter to a distant cousin named Franklin, saying he approved of Franklin's intended marriage to the President's niece, Eleanor.
1908-Birthday of Adam Clayton Powell,Jr., New Haven, Conn. Well-known and popular black Congressman, representing Harlem, NY, receiving the mantle from his very popular and influential father, Adam Clayton Powell, Sr. Caught in activity unbecoming a Congressman, considered a dynamic personality and leader, his attraction to the opposite sex became his undoing and use of government money for trips to the Bahamas became his undoing, as he was barred to sit in Congress after fulfilling eleven terms in 1967, re-elected, and then rejected by voters in his district when he ran in the next term on new charges of corruption. Died on April 4, 1972, in Miami, Fla.; cremated and ashes scattered over South Bimini in the Bahamas, where he spent most of his time when he was supposed to be representing his constituents in Congress..
http://bioguide.congress.gov/scripts/biodisplay.pl?index=P000477
http://www.sptimes.com/2002/02/16/Floridian/Adam_Clayton_Powell_J.shtml
http://www.blackseek.com/bh/2001/10_AdamPowell.htm
http://www.si.umich.edu/CHICO/Harlem/text/acpowell.html
http://teacher.scholastic.com/researchtools/articlearchives/honormlk/gloryday.htm
1915-- Composer/arranger/pianist Billy Strayhorn birthday, born Dayton, Ohio.
http://www.schirmer.com/composers/strayhorn/bio.html
http://www.billystrayhorn.com/biography.htm
http://town.hall.org/Archives/radio/Kennedy/Taylor/bt_stray.html
http://www2.biglobe.ne.jp/~songbook/ellington-strayhorn/index.html
1907-The first stadium operated by a city was the Golden Gate Park Stadium, San Francisco, CA, completed this day. It was oval in shape and covered a 30-acre field. It had two entrances, one on the north and one of the south side, through tunnels 30 feet wide and 10 feet high. A three-quarter mile trotting track 60 feet wide encircled the stadium. Biccyle races were held on November 29, 1906, before completion.
1926- Duke Ellington's Kentucky Club Orchestra records " East St. Louis Toodle-O.," Vocalion 1064
1929 - After finishing his first flight over the North Pole on this date in 1926, Lieutenant Commander Richard E. Byrd flew over the South Pole today, exactly three years later; becoming the first American to achieve this feat.
1932 - In New York City, Cole Porter's musical, "The Gay Divorcee," opened. It featured the classic, "Night and Day".
1934. the Detroit Lions played their first Thanksgiving Day game, the start of an NFL tradition, and lost to the Chicago Bears, 19—16. CBS Radio does its first-ever national broadcast of an NFL game before a crowd of 26,000.
1941-Dennis Doherty, vocalist with the Mamas & Papas, is born
1944 -- John Hopkins hospital performs first open heart surgery.
1947 ---Despite strong Arab opposition, the United Nations votes for the partition of Palestine and the creation of an independent Jewish state.
1948- " Kukla, Fran and Ollie" premiered on TV. This popular children's show featured puppets created and handled by Burr Tillstrom and was equally popular with adults. Fran Allison was the only human on the show. Tillstrom's lively and eclectic cast of characters, called the "Kuklapolitans," included the bald, high-voiced Kukla, the big-toothed Oliver J. Dragon (OIIie), Fletcher Rabbit, Cecil Bill, Beulah the Witch, Colonel Crackie, Madame Ooglepuss and Dolores Dragon. Most shows were performed without scripts.
1952-President-elect Dwight D. Eisenhower flew to Korean, fulfilling his campaign promise, and inspected the UN forces there. On a three-day tour, he visited front-line positions. the tour was kept secret until he had returned from the zone of danger.
1952---Top Hits
You Belong to Me - Jo Stafford
Glow Worm - The Mills Brothers
Lady of Spain - Eddie Fisher
Jambalaya (On the Bayou) - Hank Williams
1953-The first transcontinental nonstop two-way airplane service by American Airlines, using Douglas DC-7th, between International Airport, Los Angeles, Ca., and Idlewild International Airport, New York City, a distance of 2,540 miles. The eastbound flight was scheduled for 7 hours 15 minutes and the westbound flight for 7 hours 35 minutes. It would not be until 1959 for the first four-engine American Airlines Boeing 707 to take 112 passengers and eight member crew, 4 hours, 3 minutes, 3 seconds to make the flight. The plane was piloted by Captain Charles Macatee of Huntington, NY. The fare was $158.83 one way plus tax and $301.90 round trip plus tax. On December 28, 1961 American Airlines was the first to carry 100 million passengers.
1957—Birthday of Janet Napolitano – Governor of Arizona, elected 2002—born Albuquerque, New Mexico.
1959 - The Grammy Awards were shown on network television for the first time. (It was actually the second year of the Grammy Awards.) "Mack the Knife" won Record of the Year and Bobby Darin, who belted it out, was Best New Artist of the Year. Frank Sinatra won Album of the Year for "Come Dance with Me". Jimmy Driftwood penned the Song of the Year: "The Battle of New Orleans", which also won Country and Western Performance of the Year honors for Johnny Horton. The Best Folk Performance of the Year went to The Kingston Trio for their "...at Large" recording. The Best Performance by a Top 40 Artist was Nat King Cole's "Midnight Flyer" and the Grammy for Best Comedy Performance, Musical, went to Homer & Jethro for their immortal "The Battle of Kookamonga".
1960---Top Hits
Are You Lonesome To-night? - Elvis Presley
Last Date - Floyd Cramer
A Thousand Stars - Kathy Young with The Innocents
Wings of a Dove - Ferlin Husky
1962 - Major League Baseball made the decision to return to playing only one All-Star Game a year as of 1963. Since 1959, there had been two games each year.
1963 - Beatles released "I Want to Hold Your Hand." Within three days, the record will have sold one million copies, making it their second million seller.
1963 - United States President Lyndon Johnson named a commission, led by Chief Justice Earl Warren, to investigate the assassination of President John Kennedy.
1964 - No. 1 Billboard Pop Hit: "Ringo," Lorne Greene. Greene, star of the NBC show "Bonanza," is only the second Canadian to have a No. 1 hit in the United States.
1968---Top Hits
Hey Jude - The Beatles
Love Child - Diana Ross & The Supremes
Abraham, Martin and John - Dion
Stand By Your Man - Tammy Wynette
1968 - Jon Knight of New Kids on the Block is born. He is the oldest member of the pop group from Boston. His brother Jordan is also in the group.
1968-Advance orders exceed 700,000 and The Who release their first concept record, "The Who Sell Out."
1969 --Beatles' "Come Together," single goes #1
1969 - Dense fog along the New Jersey turnpike resulted in a deadly chain reaction during the morning rush hour. A propane tanker jackknifed and was struck by other tractor trailers and cars. 6 were killed in the fiery mess
1972--"Why Don't You Believe Me" by Joni James topped the charts and stayed there for 6 weeks.
1972 - "Papa Was a Rollin' Stone" by The Temptations starts climbing to the top. A version of the song by the Undisputed Truth was released four months before the Temptations single but only reaches No. 63 on Billboard's Hot 100.
1975 - Red River, NM records 34 inches of snow in 24 hours to set the state snowfall record.
1975 ---Kilauea Volcano erupts in Hawaii.
1975 - Silver Convention had the United States' #1 pop tune, with "Fly, Robin, Fly".
1976-- The Yankees sign free-agent Reggie Jackson to five-year, $3.5 million dollar contract. During Mr. October's tenure, the Bronx Bombers will win four divisions, three pennants and two World Series.
http://www.allposters.com/-sp/-Posters_i359981_.htm
1976---Top Hits
Tonight's the Night (Gonna Be Alright) - Rod Stewart
The Wreck of the Edmond Fitzgerald - Gordon Lightfoot
The Rubberband Man - Spinners
Good Woman Blues - Mel Tillis
1977-Kansas, riding the crest of popularity forged by the 1976 hit "Carry on Wayward Son," enjoys their biggest album to date, "Point of Know Return," which goes platinum.
1978-Neil Young's 13th solo album, "Comes a Time," goes gold.
1979-Michael Jackson receives a gold record for "Don't Stop 'til You Get Enough," the first of four Top Ten hits from his album, "Off the Wall." Both "Don't Stop..." and "Rock With You" will hit Number One on the soul and pop charts. Also the album will be a Number One pop and soul LP.
1981 - Film actress Natalie Wood drowned off the California coast. Wood, her husband Robert Wagner, and actor Christopher Walken, were aboard the Wagners' yacht, Splendour. Sometime during the night, Wood fell overboard, unbeknownst to those on board. Her body was found after a seven-hour search, 200 yards from a small, motorized dinghy in a rocky cove off Catalina Island. Her death was believed to be alcohol-related, and foul play was ruled out. The beautiful Oscar-nominated actress was 43 at the time of her death. Wood's list of film credits included Miracle on 34th Street, Rebel Without a Cause, West Side Story, Splendour in the Grass, Love with the Proper Stranger, Inside Daisy Clover, Bob and Carol and Ted and Alice, and, her last film, which was still in production at the time of her death, Brainstorm.
1983 - It was a new record when the Dow Jones industrial average closed at 1287.20.
1984---Top Hits
Wake Me Up Before You Go-Go - Wham!
I Feel for You - Chaka Khan
Out of Touch - Daryl Hall & John Oates
You Could've Heard a Heart Break - Johnny Lee
1985 -the temperature at Bismarck, ND plunged to 30 below zero to set a November record.
1986 - Debuting at #1 on the album charts was the blockbuster five-record set, "Bruce Springsteen & The E Street Band Live/1975-85". Prior to this, no five-record set had hit the top 25, and no five-record set had ever gone platinum. The price for the set was $25.
1986-"You Give Love a Bad Name" by Bon Jovi topped the charts and stayed there for a week.
1987 - No. 1 Billboard Pop Hit: "Heaven Is a Place on Earth," Belinda Carlisle. The song is the first No. 1 hit for the former lead singer of the Go-Go's and comes from her second solo album.
1991 - an F4 tornado tracked 10 miles from Nixa to Springfield, MO killing 2, injuring 64 and doing over $15 million in damages
1997- Eddie Robinson ended his 56-year college football coaching career with a loss as Southern Univer­sity beat his Grambling Tigers, 30—7, in the Bayou Clas­sic. Robinson, who started coaching in 1941, compiled a record of 408—165—15. His teams won or shared 17 South­western Athletic Conference titles and eight black college national championships. Grambling's record in Robin­son s last year was 3—8.
2000 --Florida ... Recount Reveals Nader Defeated
TALLAHASSEE, FL-- A third recount by Florida election officials has "definitively determined" that Green Party candidate Ralph Nader was defeated.
"There was a very significant 25,603-vote discrepancy between the first two counts, with Nader losing by respective margins of 2,812,339 & 2,837,942, so we decided to conduct hand recount," Florida Attorney General Jim Smith recounted.
"We now know that Nader lost by precisely 2,821,278 votes."
Nations goes nuts about Florida vote and its affect on the presidential election.
--------------------------------------------------------------

American Football Poem
The Quarterback

He bends down
To snap the ball
The quarterback ready to receive
The moment of tension is broken
With the snap
The battlefield engages
The men move quick to the crowd
The fans screams
Are drowned out
By the eternity
Of struggle and pain
The players endure
For ten yards
Till it starts again
*Inspired by Allan James Saywell
Adam Caldwell
--------------------------------------------------------------

SuDoku
The object is to insert the numbers in the boxes to satisfy only one condition: each row, column and 3x3 box must contain the digits 1 through 9 exactly once. What could be simpler?
http://leasingnews.org/Soduku/soduko-main.htm

--------------------------------------------------