Sales Professional
San Francisco, CA
Mid to large ticket market/Fortune 1000-- prefer min. 5 yrs. sales exp. in finance. Will consider all applicants w/equip. finance exper. click here.


Monday, November 19, 2007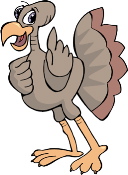 Headlines---
Classified Ads---Operations
Truck lessor found guilty of stock fraud
SEC Financial-Reporting Charges Up 59%
Pawnee's $7.9 Million loss
Story Credit List---Up-Dated
Classified Ads---Help Wanted
Cartoon---Ladies and Gentlemen!
Top Stories --- November 12--November 16
Leasing 102 by Mr. Terry Winders, CLP
How good is a Lease vs. Buy Analysis?
Holiday Parties for members/non-members
Merchants Leasing Chooses Odessa "Leasewave"
Toronto-Dominion Bank $1-million fine
Vietnam establishes plane leasing company
Fed's Stern: Foreclosures In Housing to Rise
Auto Sales Could Hit 15 - Year Low
News Briefs---
You May have Missed---
California Nuts Brief---
Sports Briefs---
"Gimme that Wine"
Calendar Events
Snapple Real Facts
Today's Top Event in History
This Day in American History
Football Poem
SuDoku
Daily Puzzle
News on Line---Internet Newspapers
Chicago, Illinois
######## surrounding the article denotes it is a "press release"
------------------------------------------------------------------
Classified Ads---Operations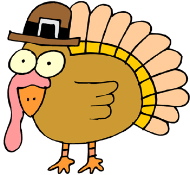 Boulder, Colorado
----Available after December 31, 2007
A proven Director acknowledged for the ability to creatively troubleshoot situations, and to develop/implement turn around programs in both start-up and established operations.
E-mail: scottroessler@comcast.net
Resume
http://www.leasingnews.org/Classified/Resumes/ROESSLER_RESUME_05302007.pdf
To place a free "job wanted" ad here, please go to:
http://www.leasingnews.org/Classified/Jwanted/Jwanted-post.htm
For a full listing of all "job wanted" ads, please go to:
http://www.leasingnews.org/Classified/Jwanted/Jwanted.htm
--------------------------------------------------------------

Truck lessor found guilty of stock fraud
The SEC alleged in a complaint that Boston truck lessor Brian M. Adley utilized fabricated documents and fraudulent accounting from 1998 through 2000 to orchestrate a scheme that inflated Chancellor's reported assets, revenue, and income and paid unwarranted fees to entities he controlled. The company leased transportation equipment, and raised cash through publicly traded stock before going out of business in 2001. Reportedly over 500 stockholders were left holding the bag.
The SEC alleged the company's actual 1998 revenue was about $10 million, but was portrayed to investors as $29 million as a result of practices that counted revenue from a subsidiary the company didn't control until 1999.
"R. Daniel O'Connor, the SEC's lead prosecutor on the case, says he relied on a USA TODAY profile of Adley from February 1999 to help convince the jury that Adley was actively deceiving investors.
"At the trial, Adley testified that even though he told USA TODAY his company had $29 million in annual revenue, he wasn't trying to deceive investors. He described the article as more of a human interest story than a profile. Trial testimony showed he bought 25,000 reprints of the article, which he then sent to investors."
http://www.usatoday.com/money/smallbusiness/2007-11-16-fraud_N.htm
After a three-week trial in Boston, Massachusetts before US District Court Judge Patti B. Saris, a jury on Friday found Adley liable for violating the antifraud and record-keeping provisions of federal securities laws.
"The SEC will continue to vigorously pursue corporate officials who participate in the deception of investors and who attempt to unfairly benefit themselves at the expense of corporate shareholders," David Bergers, regional director of the SEC's Boston office, said in a press release.
--------------------------------------------------------------

SEC Financial-Reporting Charges Up 59 Percent
The commission's enforcement division spent more time this year cracking down on corporate wrongdoing in financial disclosures.
by Sarah Johnson
CFO.com | US

The Securities and Exchange Commission brought 59 percent more enforcement actions involving financial disclosure and reporting in fiscal year 2007 than it did last year.
The 220 enforcement actions for financial-disclosure missteps is the largest number since at least 2001, far outstripping the 138 during 2006. Twenty-four of the fiscal 2007 actions were brought against companies or corporate employees accused of not providing correct information to investors when they backdated stock-option grants.
Backdating-related charges made in FY 2007 include those brought against Juniper Networks, Integrated Silicon Solution, and former executives at Apple, Brocade, Brooks Automation, and KLA-Tencor.
Indeed, the SEC made good on Chairman Christopher Cox's promise last year that more backdating charges would come to fruition in 2007. Last year, when probes into companies suspected of backdating were just beginning, the SEC's enforcement division reported an 8.9 percent decrease in its total number of actions. At the time, legal experts theorized that budget and lower staffing levels may have slowed the SEC down.
Recent no-action letters deposited by the SEC into company inboxes show that although the staff has been busy with backdating-related work, it was not necessarily bringing charges. In recent weeks, at least six companies have received word that the regulator's investigations into their historical stock-option granting practices have been dropped. All told, the SEC has investigated about 130 companies.
Since 2005 more than 200 companies have reported internal investigations into their historical stock-option granting process or revealed they were the subject of a federal investigation. The 2007 numbers reflect a rise of more than 14 percent in the total number of enforcement actions, including insider trading and delinquent filings, from 574 to 656. According to Cox, the 656 actions mark the second-highest number in the commission's history.
The SEC has also revealed that it has brought 21 enforcement actions against hedge funds for securities-fraud violations, including insider trading. Further, 125 people were barred by the SEC from serving as officers or directors of public companies in fiscal year 2007.
--------------------------------------------------------------

Pawnee's $7.9 Million loss
by Christopher Menkin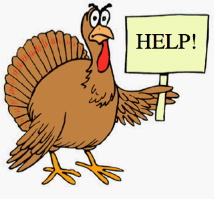 Thursday, Pawnee Leasing, Fort Collins, Colorado was subject to a $10.5 million "goodwill loss." It will result in re-stating their financial statement to a $7.9 million loss compared to $1.9 million profit for the same time period in 2006.
It also brought the parent of Pawnee Leasing top boss Chesswood Fund Barry Shafran down from Toronto, Canada, for an all morning meeting, followed by a hour and a half entire staff meeting, then seemingly an all afternoon conference telephone call for President and CEO Gary H. Souverein as Shafran flew back to Toronto.
It appears from the Toronto Stock Exchange that Pawnee now has 77 employees, up from the original 45 on the Leasing News "Funder list."
The latest public financial statement from the Toronto Stock Exchange is June, which does not reflect the $10.5 million "devaluation:"
12 Months ended (Canadian dollars)
Jun 30, 2007, C$ 12 Months ended/Jun 30, 2006, C$ %Change
| | | | |
| --- | --- | --- | --- |
| Total Revenue : | $88,780,000 | $66,119,000 | 34.27 |
| Profit/Loss: | $9,015,000 | $1,969,000 | 357.73 |
| Earnings per Share: | 1.25 | 0.28 | 351.26 |
| Dividends Per Share | 1.15 | 0.74 | |
| Number of Shares: | 7,040,558 | 7,222,652 | |
Toronto Stock Exchange
http://www.tsx.com/HttpController?GetPage=QuotesLookupPage&DetailedView=Detailed
Prices&Market=T&ref=quickquotehome&Language=en&QuoteSymbol
_1=CHW.UN&x=17&y=12
The press release shows the actual third quarter then will be a $7.9 million loss compared with the first nine months of last year showing a profit of $1.3 million.
There are technical accounting rules which cover the accounting for goodwill. Goodwill is the excess of the purchase price of a company over the net tangible assets and identifiable intangible assets acquired. The accounting rules state that the recorded goodwill valuation must be reviewed at least annually and that it must be written down when its value diminishes. Thus the big charge that Chesswood took was a non-cash charge. Nevertheless, it still hits the bottom line.
I would like to get more into "Goodwill," but first to Gary's original comment about profitability. It came about a week before the Chesswood Fund announcement and had to do with the several eMails I was receiving from leasing companies and Pawnee competitors. They all were telling me that Pawnee was tightening up on their credit and one even said the company was getting out of the "tough credit" marketplace. At the time, Gary laughed when I told him that.
Perhaps that is what Barry Shafran told Pawnee management, and they knew in advance that he was coming. Maybe the laugh was nervousness. It appears the perception outside the United States, including our neighbor Canada, is that the economy is having serious problems due to subprime loans, the war in Iraq, and seemingly inept government administration (their perception.)
If you travel in Europe and Canada you will hear it first hand as well as the foreign press opinion of the American dollar, real estate mortgages, the overvalue of homes, syndicated loan defaults, bank portfolio's and losses. These countries have their own problems, and they accuse their investments in
the United States as to contributing to them.
In speaking to Gary Souverein last week, it was then that he said Pawnee was profitable. He laughed that anyone would think they were getting out of the tough credit marketplace, as he stated, that is what they were known for, and he was looking forward to more business since the economy was headed downward. A recession would bring more business to Pawnee at their rates. He also criticized others for such low margins, not being covered for losses in their portfolio, that many of the small ticket leasing companies would have difficult times ahead, but Pawnee would not.
In the course of the conversation, Gary did said that his company had stopped considering "start-up restaurants," except for a few selective brokers. He said the last year record showed their most losses were with "start-up restaurants."
I invited him to write an article on the coming leasing marketplace, from his viewpoint, as I thought with his history it would be very interesting for Leasing News readers. He said it should come from Barry Shafran and he would talk to him about it.
Of note is Shafran's comment in the Chesswood press release:
"We continue to remain disciplined in the face of loose credit standards and pricing that does not reflect, in our opinion, the risk profile of the market," said Barry Shafran, CEO of the Fund. "This discipline means that we will not likely generate the growth we would like in the near term, while this cycle runs its course. As we have discussed in prior quarters, chasing volume in this environment is extremely risky."
It indicates a change of direction for Pawnee away from "subprime" and "start-ups" to "top" or "better credits" and not seeking volume, but "quality " credits. With Pawnee's "story credit" reputation and pricing, this puts them in competition for the "B" market place which has never been their turf. Perhaps the remarks from brokers that Pawnee was tightening its credit criteria was valid. The press
release from Chesswood Fund definitely indicates that direction.
As to "goodwill," most loan officers don't consider it on a financial statement, from my experience. The only exception I have seen is when it appears "overstated." In this instance, the loan officer may ask "what else is overstated?" They often then look more thoroughly or attempt to verify some of the numbers directly or request tax returns to attempt to verify asset valuations.
From a "purchasers" viewpoint, "goodwill" is valid. A corner fast food operation value will make a difference if it is "Gary's Hamburgers" or "McDonalds." The hard assets may be similar in replacement cost or "fair market value," but the value of the client base and potential has meaning.
When a CPA sells his firm, it is not his furniture, computers, but his clients, his practice, the company that is being sold. In a larger firm, it is also the successful, experienced operating staff, and their efficiency and due diligence in funding leases and collecting payments.
That "goodwill" was my observation in LEAF's purchase of Pacific Capital Leasing: they bought a portfolio at an excellent price and got the "goodwill" for nothing---the entire operating company with 25 experienced employees, already working as a unit together, plus broker, vendor, and market relationships: a successful operating company. The same with NetBank Business Finance, where they not only "acquired" the portfolio at a "distress sale" price, but included in it was the 70 employee successful operating company. The "goodwill" was certainly worth a lot of money.
Why was Pawnee goodwill under-evaluated by $10.5 million was never explained. Can it happen to other publically held leasing companies, as well as privately held leasing companies evaluated by their lenders? More on this subject in Wednesday's edition.
Chesswood Press Release:
http://leasingnews.org/PDF/ChesswoodFund1.pdf
--------------------------------------------------------------


Story Credit List---Up-Dated
These companies specialize in "C" and "D" credits, often new businesses, or businesses where the principal(s) have Beacon score around 600 or previous difficulties; meaning to become comfortable with the credit and financial situation you need to learn the "story" to make a positive decision, often requiring further security, shorter term, or additional guarantors. Many of these companies may also be a "B," but appear otherwise without the "story" to understand the full financial picture.
If the company is known for accepting "subprime leasing," particularly if noted in their advertising and/or web site, it is so noted:
Leasing Associations: All non-profit leasing associations are abbreviated. To see the full name and learn more about the association, please click here.
BBB - Better Business Report | CBB - Leasing News Complaint Bulletin Board
| CNI - Current News Information
--------------------------------------------------------------

Leasing Industry Help Wanted
Sr. Lease Contract Specialist


EFD Direct Lease
Sr. Lease Contract Specialist
Walnut Creek, CA
You will create all necessary lease and loan documentation for complex direct equipment leases. Requires a BA or equivalent & 6+ years of leasing and contract experience. CLICK HERE for a detailed description and resume submission info.
Visit www.bankofthewest.com , for more information. Bank of the West and its subsidiaries are equal opportunity/affirmative action employers.
Sales Professional

Sales Professional
San Francisco, CA
Mid to large ticket market/Fortune 1000-- prefer min. 5 yrs. sales exp. in finance. Will consider all applicants w/equip. finance exper. click here.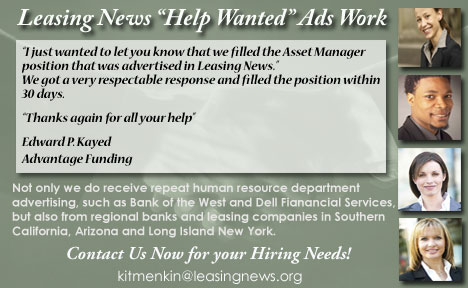 --------------------------------------------------------------


--------------------------------------------------------------


Top Stories --- November 12--November 16
Here are the top ten stories most "opened" by readers last week:
(1) FBI Operation Lease Fleece
http://www.leasingnews.org/archives/November%202007/11-12-07.htm#fbi
(2) All 23 are going to jail
http://www.leasingnews.org/archives/November%202007/11-14-07.htm#jail
(3) What's doing at Pawnee Leasing?
http://www.leasingnews.org/archives/November%202007/11-16-07.htm#pawnee
(4) FDIC: $393MM for NetBank Business Finance
http://www.leasingnews.org/archives/November%202007/11-12-07.htm#fdic
(5) GE to buy Merrill Lynch Capital?
http://www.leasingnews.org/archives/November%202007/11-14-07.htm#mlc
(6) Archives—November 19, 2001
Passing of Jeff Wong, Esq.
http://www.leasingnews.org/archives/November%202007/11-16-07.htm#arch
(7) Looks like Marlin is the stock to buy!!!
http://www.leasingnews.org/archives/November%202007/11-14-07.htm#stock
(8) Sales makes it Happen—by Linda P. Kester
"Broker Commissions---Follow-up Report
http://www.leasingnews.org/archives/November%202007/11-14-07.htm#sales
(9) Editorial: Way to Go, Marlin!!!
http://www.leasingnews.org/archives/November%202007/11-12-07.htm#marlin
(10) Pitney Bowes to cut 1,500 jobs
http://money.cnn.com/news/newsfeeds/articles/newstex/AFX-0013-21010332.htm
--------------------------------------------------------------


Leasing 102
by Mr. Terry Winders, CLP
How good is a Lease vs. Buy Analysis?
A standard lease vs. buy analysis tends to cover the similarities between leasing and lending such as cash flow, internal rates of return, timing of sales tax payments, income tax effect and other cash requirements. I prefer to discuss the differences between the two products instead of the similarities and explain what a lease does that a loan can not.
An operating lease for accounting allows the lessee to expense irregular rents, as paid, providing they match the equipments use. This allows the expense to follow the use whereas standard GAAP accounting on a purchase or loan would require the book depreciation expense to be straight line. In some businesses the ability to match expense and use with revenue is a strong form of on the spot margin control.
A lease should be for the number of months the lessee plans to use the equipment and not the number of years. The lessee wants the expense to stop when the use is over. In other words, the expense stops when the equipment stops. The lessee can also pick the month during the last year for lease termination so they can make a new equipment decision at a time when the change of equipment is the least disruptive to their business. Also they may start the lease in March but select their year end as a termination month. Accountants love this. Many lessee's prefer to spread out the expense equally from one year to the next so if the first few months left in the year have large payments so the total of the first few payments equal all the payments next year then leasing controls expenses allowing consistency in income statements.
Many expenses for set up, installation, training, sales tax, and software are amortized as a lease expense on the same period and term because they are part of the lease payment. Standard GAAP accounting would straight line some and fully expense others. By having these expenses part of the lease payment it puts all the expenses in tandem so a true cost analyst is easy to observe.
Loans are for terms that usually do not mach the useful life of the equipment so the straight line accounting depreciation expense is for a longer term. This means that the cash used to pay the payment is not matched with the depreciation, and interest expense, usually resulting in a loss of equity on the balance sheet. The cash cost of a lease payment is equal to the lease payment so there is no negative impact on balance sheet equity.
A lease payment can easily be split into parts to charge different departments for its use or a minimum base rent can be established with a variable rent due based on actual hours of monthly use. Occasionally a level lease payment can be arranged for with a balloon payment due annually or upon termination subject to the number of hours of actual use.
Leases can take on many characteristics of expense control if it is a operating lease and meets the requirements of FASB #13 however many lease salespeople think a customer only thinks about rate and fails to question the customers true needs. So most of these differences are lost and the customer is not truly serviced correctly. If a money over money deal is what the customer wants then any residual amount, even if it is a bargain, combined with the amortizing effect of the sales tax will usually allow the lease to win in a lease vs. buy analysis. But before you go there question the objectives of the lessee and perhaps a different transaction will emerge.
Mr. Terry Winders, CLP, has been a teacher, consultant, expert witness for the leasing industry for thirty years and can be reached at leaseconsulting@msn.com or 502-327-8666.
He invites your questions and queries.
Previous #102 Columns:
http://www.leasingnews.org/Conscious-Top%20Stories/Leasing_102/Index.htm
--------------------------------------------------------------

Holiday Parties for members/non-members
UAEL Bay Area Holiday Mixer
UAEL Pacific Northwest Holiday Party
UAEL Southern California Region Holiday Networking Event
UAEL NorthWest Florida Holiday Party
EAEL New York Holiday Gathering
5th Annual Midwest Regional Holiday Party
To view Leasing Association Conferences in 2007, please click here.
---------------------------------------------------------------
### Press Release ###########################

Merchants Leasing Chooses Odessa Technologies "Leasewave" For Its Management Solution
Philadelphia, PA. – - Odessa Technologies (Odessa) the maker of LeaseWave, has conducted an extensive business process analysis of Merchants Leasing operations, with the ultimate goal of process improvement and re-engineering during the implementation of LeaseWave. The system will be delivered and installed in stages, configured and customized to tailor-fit Merchants present and future needs.
"With Merchants, we have the unique opportunity to capitalize on both our leasing and fleet management expertise. While our mainstay has been the equipment leasing business, LeaseWave has always had a vehicle leasing-dimension to it," says Madhu Natarajan, CEO of Odessa.
"When this is combined with our fully integrated fleet management product, we present a unique and attractive package for companies such as Merchants," he adds. One of Odessa's hallmarks is its ability to configure and customize its products for rapid and continuous business process improvement. LeaseWave 4.0, its latest Microsoft .NET based system is specifically geared towards this concept, making it a viable option for Merchants.
"We continue to experience significant growth driven by our core principles of offering fleet management solutions tailored to our customers' unique needs accompanied by superior customer service," says Robert Singer, Senior Vice President and Principal Merchants.
"We went through an extensive evaluation process before selecting Odessa. LeaseWave will significantly enhance our information management capabilities allowing us to drive a higher level of information right to our customer's desktops, increasing fleet management capacity and the overall the quality and effectiveness of our internal operations. LeaseWave will allow us to be even more nimble and flexible in creating customized products and services designed to address our customer's present and future needs," he adds.
About Merchants Leasing:
Merchants Leasing (www.merchantsleasing.com) headquartered in Hooksett, NH has been managing and leasing fleet vehicles for more than 40 years, and is part of Merchants Automotive Group, founded by Irving Singer in 1962.
Merchants Automotive Group's primary focus is Merchants Leasing, and also includes a retail automotive dealership as well as other related automotive and real estate entities which are owned and actively managed by Irving Singer's sons. The same entrepreneurial, family and customer focused values that contributed to the company's success are embedded in today's culture and are evident in daily operations.
As a nationwide fleet management company, Merchants Leasing provides fleet solutions to some of the best known public and private companies across the country as well as offering GSA and government vehicle leasing programs.
About Odessa Technologies, Inc.
Odessa Technologies, Inc. is a software company located in Philadelphia, PA, with a sole focus in building and marketing software solutions to the leasing industry. The LeaseWave suite is its fully-integrated family of products that cater to various parts of the leasing operations, providing an end-to-end solution that is fully Internet-based. Furthermore, recognizing that each business is unique, the LeaseWave suite has been engineered, specifically, to be customizable.
Designed using cutting-edge technology and sound functional expertise, LeaseWave can be custom-built to fit around the unique needs of each lessor. While not every client requires customization, the LeaseWave suite is flexible to cater to even the most complex of business models, as evidenced by its strong customer base. LeaseWave is the only end-to-end system that is fully Internet-based. Its technology as well as its ability to be customized easily differentiates it from competing products.
###
For further information, please contact:
Julita Nerozzi: Odessa Technologies Dennis Cavagnaro; Merchants Leasing
julita.nerozzi@odessatech.com denniscavagnaro@merchantsauto.com
Direct: 215-231-9424 Direct: 603-695-9234
Or visit: www.odessatechnologies.com Or
visit: www.merchantsleasing.com
### Press Release ###########################
--------------------------------------------------------------

News Briefs----
Toronto-Dominion Bank $1-million fine by British regulators/class action too
http://canadianpress.google.com/article/ALeqM5jUkt0TzMcNKv1SUxp5lF3grLRauA
Vietnam establishes plane leasing company
http://news.xinhuanet.com/english/2007-11/16/content_7089594.htm
Fed's Stern: Foreclosures In Housing to Rise
http://www.nytimes.com/reuters/business/business-fed-housing.html
Auto Sales Could Hit 15 - Year Low
http://www.nytimes.com/reuters/business/business-auto-summit-sales.html
FedEx cuts outlook amid rising fuel costs, freight slump
http://www.usatoday.com/money/companies/2007-11-16-fedex-cuts-outlook_N.htm
Daughtry Wins 3 American Music Awards
http://www.accessatlanta.com/news/content/shared-gen/ap/Recordings/
American_Music_Awards.html?cxntlid=homepage_tab_newstab
---------------------------------------------------------------


You May have Missed---
As Owners Feel Mortgage Pain, So Do Renters
http://www.nytimes.com/2007/11/18/us/18renters.html
---------------------------------------------------------------

Sports Briefs----
Brady, Patriots stomp Buffalo Bills 56-10
http://www.boston.com/sports/football/patriots/articles/2007/11/18/
patriots_lead_bills_49_10_in_4th_quarter/
Hawks capitalize on turnover-prone Rex to beat Bears, 30-23
http://seattletimes.nwsource.com/html/seahawks/2004021863_webhawks18.html
http://www.chicagotribune.com/sports/cs-071118bearsgamer,1,6992813.story
?ctrack=2&cset=true
Charges drop back .500
http://www.signonsandiego.com/sports/chargers/20071118-1325-fbn-chargers-jaguars.html
Killion: It's becoming clear Nolan won't revive 49ers
http://mercextra.com/blogs/kawakami/
49ers can't quite put Rams to sleep
http://www.sfgate.com/cgi-bin/article.cgi?f=/c/a/2007/11/18/SPCNTE37S.DTL
Raiders fall to Vikings 29-22
http://www.mercurynews.com/sportsheadlines/ci_7500008
Nugent's Field Goal Lifts Jets in Overtime
http://www.nytimes.com/2007/11/19/sports/football/19jets.html?_r=1&8dpc&oref=slogin
----------------------------------------------------------------


California Nuts Briefs---
Lawyer says Bonds 'told them like it is'
'PERJURY TRAP' SET, ATTORNEY CONTENDS
http://www.mercurynews.com/search/ci_7497326?IADID=Search-www.mercurynews.
com-www.mercurynews.com
----------------------------------------------------------------


"Gimme that Wine"
Son of Former Redskins Owner Creating Bordeaux worth $45 a Bottle
http://www.washingtonpost.com/wp-dyn/content/article/2007/11/18/
AR2007111801066.html
Sonoma's laid-back look
A taste of winery architecture, from rustic to refined
http://www.sfgate.com/cgi-bin/article.cgi?f=/c/a/2007/11/16/WIAAT2QE8.DTL
Plucky partners for turkey and Pinot Noir
http://www.sfgate.com/cgi-bin/article.cgi?f=/c/a/2007/11/16/WI0TTB53D.
DTL&hw=wine&sn=003&sc=455
The Berger Merger Report
http://wine.appellationamerica.com/wine-review/506/Berger-Merger.html
Wine Prices by vintage
http://www.winezap.com
http://www.wine-searcher.com/
US/International Wine Events
http://www.localwineevents.com/
Winery Atlas
http://www.carterhouse.com/atlas
Leasing News Wine & Spirits Page
http://two.leasingnews.org/Recommendations/wnensprts.htm
The London International Vintners Exchange (Liv-ex) is an electronic exchange for fine wine.
http://www.liv-ex.com/
----------------------------------------------------------------

Calendar Events This Day
Alascattalo Day.
Anchorage, AK. To honor humor in general and Alaskan humor in particular.
Belize: Garifuna Day
Public holiday celebrating the first arrival of Black Caribs from St. Vincent and Rotan to Southern Belize in 1823.
https://www.cia.gov/library/publications/the-world-factbook/geos/bh.html
Monaco: National Holiday
https://www.cia.gov/library/publications/the-world-factbook/geos/mn.html
Saint feast Days
http://www.catholic.org/saints/f_day/nov.php
----------------------------------------------------------------

You can tell the day a loaf of bread was baked by the color of the plastic twist tag.
http://www.snopes.com/food/prepare/breadtag.asp
----------------------------------------------------------------

Today's Top Event in History
1874- William Marcy "Boss" Tweed, of Tammany Hall (NYC) convicted of defrauding the city of $12M, sentenced to 12 years' imprisonment: convicted of 204 counts of fraud. Estimates of sum Tweed swindled from City Treasury range up to $200 million.
[headlines]
----------------------------------------------------------------

This Day in American History
1493- Columbus discovered Puerto Rico on his second voyage to the New World. He never set foot on the mainland of what today is the United States. He was a major slave trader of the times, committing genocide, bringing tobacco to addict Europe ( a crop unknown before its discovery in the New World.) Contrary to published reports, the world was known to the general population to be round, there was a easy sail at the time of the year to the Bahama's, and he died a rich man from all the "commissions" he received from the many voyages to plunder the islands he discovered. (see two books by James W. Loewen, "The Truth about Columbus," and " Lies, May Teach Told Me.")
1620 - The Pilgrims reached Cape Cod. Mariner Bartholomew Gosnold (1572-1607) sailed the New England coast in 1602, naming things as he went. He gave the name 'Cape Cod' to the sandy, 105km/65mi-long peninsula that juts eastward from mainland Massachusetts into the Atlantic. When the Pilgrims first set foot in the New World in November 1620, it was at the site of Provincetown, at the tip of Cape Cod. They rested only long enough to draw up rules of governance (the Mayflower Compact) before setting sail westward in search of a more congenial place for their settlement, which they found at Plymouth. Later settlers stayed on the Cape, founding fishing villages along the coasts. The fishing industry drew boat builders and salt makers. Soon there were farmers working the cranberry bogs as well, and whaling ships bringing home rich cargoes of oil and whalebone.
1752-Birthday of George Rogers Clark, American soldier and frontiersman, born at Albermarie County, VA. Died at Louisville, KY, Feb. 13, 1818.
1831-birthday of James Garfield, Twentieth president of the US (and the first left-handed president) was born at Orange, OH. Term of office: Mar 4—Sept 19, 1881. While walking into the Washington, DC, rail­way station on the morning of July 2, 1881, Garfield was shot by disappointed office seeker Charles J. Guiteau. In an effort to find the bullet, Alexander Graham Bell devised a crude metal detector. On July 26, Bell and his assistant, Tainter and Simon Newcomb (who originally had the idea of the metal detector) made their first attempt to locate the bullet in Garfield's body. There were also five White House doctors and several aides present for the experiment. Garfield expressed fear of being electrocuted and Bell reassured him. The results of the experiment were inconclusive as there was a hum no matter where the wand was placed on the president's body. Bell was unaware that the White House was one of the few that had a coil spring mattress that had just been invented. Very few people had even heard of them. If Bell had moved Garfield off the bed, their apparatus would have detected where the bullet was and likely, knowing this, the surgeons could have saved James A. Garfield's life. In the end, the doctors had taken a three-inch wound and turned it into a twenty-inch gouge that was massively infected. On September 15, 1881, symptoms of blood poisoning appeared. Garfield lingered until September 19, 1881 when, after a few hours of unconsciousness, he died.Guiteau was tried, convicted and hanged at the jail at Washington, June 30, 1882.
1847- Mary Anna Hallock Foote illustrated and wrote of life in mining towns and California.
http://askart.com/Biography.asp
http://members.tripod.com/~ntgen/bw/ha_notable.html#Mary
1862- birthday of evangelist Billy Sunday. A little known fact, Sunday was a major league outfielder in the 1880s before leaving the game to became an evangelist. Died at Chicago, IL, Nov 6, 1935.
1863—Seventeen acres of the battlefield at Get­tysburg, PA, were dedicated as a national cemetery. Noted orator Edward Everett spoke for two hours; the address that Lincoln delivered in less than two minutes was later recognized as one of the most eloquent of the English language. Five manuscript copies in Lincoln's hand survive, including the rough draft begun in ink at the executive Mansion at Washington and concluded in pencil at Gettysburg on the morning of the dedication (kept at the Library of Congress). http://memory.loc.gov/ammem/today/nov19.html
1868- Testing the wording of the 14th Amendment that says "no State shall make or enforce any law which shall abridge the privileges or immunities of citizens of the United States," 172 New Jersey suffragists, including four black women, attempted to vote in the presidential election. Denied, they cast their votes instead into a women's ballot box overseen by 84-year-old Quaker Margaret Pryer
1874- William Marcy "Boss" Tweed, of Tammany Hall (NYC) convicted of defrauding the city of $12M, sentenced to 12 years' imprisonment: convicted of 204 counts of fraud. Estimates of sum Tweed swindled from City Treasury range up to $200 million.
http://7-12educators.about.com/blabosstweed.htm
http://www.cmsu.edu/cj/boss.htm
1874-Developed out of the Women's Temperance Crusade of 1873, the Women's Chris­tian Temperance Union was organized at Cleveland, OH. The Crusade had swept through 23 states with women going into saloons to sing hymns, pray and ask saloonkeepers to stop sell­ing liquor. Today the temperance group, headquartered at Evanston, IL, includes more than a million members with chap­ters in 72 countries and continues to be concerned with educat­ing people on the potential dangers of the use of alcohol, narcotics and tobacco.
1883 -- The United States Uniform Time Zone Plan (4 zones of 15 degrees) is put into operation: modern capitalism asserts total control of the social through the development of mass communications and transportation .
"Despite all the good scientific and military arguments for world time, it was the railroad companies and not the government that were the first to institute it. Around 1870, if a traveler from Washington to San Francisco set his watch in every town he passed through, he would set it over two hundred times"
--- Stephen Kern, The Culture Of Time & Space.
1885- Birthday of Haldor Lillenas, American hymn writer. He penned nearly 4,000 Gospel texts and hymn tunes during his lifetime, including "It Is Glory Just to Walk With Him," Wonderful Grace of Jesus" and "Peace, Peace, Wonderful Peace."
1905 Tommy Dorsey Birthday
http://www.redhotjazz.com/tommy.html
1908-birthday of trombone player Keg Johnson, Dallas, TX
http://www.artistdirect.com/music/artist/bio/0,,449858,00.html?artist=Keg+Johnson
http://shopping.yahoo.com/shop?d=product&id=1927073314&clink=dmmu.artist&a=b
1915 -- IWW labor organizer, folk-poet Joe Hill murdered by firing squad in Utah. The subject of numerous songs, plays, & books. Some of his songs have been available continuously in the IWW's "Little Red Song Book," now in its 36th edition. Hill was convicted of killing a grocer & his son, even though the bullets were not from Hill's revolver & no one identified him as the murderer. His last words:
"Don't mourn, organize!"
Poet Alfred Hays wrote a ballad in Hill's memory:
"I dreamed I saw Joe Hill last night,
Alive as you and me.
Says I, 'But Joe you're ten years dead,'
'I never died,' says he."
Labor organizer for the radical Industrial Workers of the World (IWW) & writer of union songs, Hill became a martyr upon his execution. Efforts by President Woodrow Wilson, the government of Sweden, & many prominent Americans to get him a new trial had failed. Utah Phillips has recorded Joe Hill's songs, some downloadable at,
See: Smith, Gibbs M., Labor Martyr: Joe Hill (1972). (Grolier Electronic Publishing, Inc., 1995 Encyclopedia) Only hours before facing the firing squad labor organizer Joe Hill composed his "Last Will":
My will is easy to decide,
For there is nothing to divide.
My kin don't need to fuss & moan
Moss does not cling to a rolling stone.
My body - Oh! - if I could choose,
I would to ashes it reduce,
& let the merry breezes blow
My dust to where some flowers grow.
Perhaps some fading flower then
Would come to life & bloom again.
This is my Last & Final Will.
Good luck to all of you,
— Joe Hill
http://iww.org/
1921- birthday of Roy Campanella, one of the first black major lea­guers and a star of one of baseball's greatest teams, the Brook­lyn Dodgers' "Boys of Summer," was born at Philadelphia, PA. Campy, as he was often called, was named the National League MVP three times in his 10 years of play, in 1951,1953 and 1955. Campanella had his highest batting average in 1951 (.325) and in 1953 he established three single-season records for a catcher— most putouts (807), most home runs (41) and most runs batted in (142)—as well as having a batting average of .312. His career was cut short on Jan 28, 1958, when an automobile accident left him paralyzed. Campy gained even more fame after his accident as an inspiration and spokesman for the handicapped. He was named to the Baseball Hall of Fame in 1969. Roy Campanella died June 26, 1993, at Woodland Hills, CA.
1934- Chick Webb Band records "Blue Lou," " Don't Be that Way."
1943- Stan Kenton records his them "Artistry in Rhythm" Capital 159
http://www.artistdirect.com/store/artist/album/0,,113753,00.html
http://www.amazon.com/exec/obidos/ASIN/B00004THEJ/inktomi-musicasin-20/ref%3Dnosim
/104-3191958-8595946
1944-Looking for ways to fund World War II, President Franklin D. Roosevelt announced the 6th War Loan Drive on this day. The Loan Drive flooded the market with war bonds intended to meet Roosevelt's goals of "immediately" raising $14 billion for the war.
1950---Top Hits
Harbor Lights - The Sammy Kaye Orchestra (vocal: Tony Alamo)
Goodnight Irene - The Weavers
Thinking of You - Don Cherry
I'm Moving On - Hank Snow
1954- At the Union Toll Plaza on New Jersey's Garden State Parkway motorists dropped 25 cents into a wire mesh hopper and a green light would flash. This was the first automatic toll machine. If they didn't drop the money in, an alarm sounded. A machine that could provide correct change went into operation at the extreme right lane of each direction of traffic. The first modern toll road was the Pennsylvania Turnpike which opened in 1940. On the West Coast, most highways
are "free," thus the word, "freeway."
1954 - Sammy Davis, Jr. was involved in a serious auto accident in San Bernardino, CA. Three days later, Davis lost the sight in his left eye. He later referred to the accident as the turning point of his career.
1956 - The U.S. Supreme Court unanimously strikes down two Alabama laws requiring racial segregation on public buses.
1958—Top Hits
Tom Dooley - The Kingston Trio
Topsy II - Cozy Cole
Beep Beep - The Playmates
City Lights - Ray Price
1959 - The last Edsel rolled off the assembly line. Ford Motor Company stopped production of the big flop after two years and a total of 110,847 cars.
1959-"Rocky and his Friends" premiered on TV.. This popular cartoon featured the adventures of a talking squirrel, Rocky (Rocket J. Squirrel), and his friend Bullwinkle, a flaky moose. The tongue-in-cheek dia­logue contrasted with the simple plots in which Rocky and Bull-winkle tangled with Russian bad guys Boris Badenov and Natasha (who worked for Mr. Big). Other popular segments on the show included "Fractured Fairy Tales," "Bullwinkle's Corner" and the adventures of Sherman and Mr. Peabody (an intelligent talking dog). In 1961 the show was renamed "The Bullwinkle Show," but the cast of characters remained the same.
http://timvp.com/bullwink.html
1961 — Cleveland running back Jim Brown rushes for an NFL record 242 yards and four touchdowns as the Browns beat the Philadelphia Eagles 45-24.
1961 - A year after Chubby Checker reached the #1 spot with "The Twist", the singer appeared on "The Ed Sullivan Show" to sing the song again. "The Twist" became the first record to reach #1 a second time around.
1962- Jodie Foster, film actor, director, and producer. Multi- Academy Award winner for her acting performances in Cry of the Lambs and Accused. Jodie was the youngest of four children raised by her mother Brandy, an art dealer and publicist. Jodie's father deserted the family before Jodie was born.
http://www.jodiefoster.nu/
http://us.imdb.com/name/nm0000149/bio
1965 -- Pop Tarts pastries created.
http://www.kelloggs.com/products/poptarts.html
http://www.pmichaud.com/toast/
1966-- in one of the more famous college football match-ups between teams ranked No. 1 and No. 2,
top-ranked Notre Dame tied second-ranked Michigan State, 10-10.
1966—Top Hits
You Keep Me Hangin' On - The Supremes
Good Vibrations - The Beach Boys
Winchester Cathedral - The New Vaudeville Band
I Get the Fever - Bill Anderson
1966 - Six weeks before his 31st birthday, LA Dodgers pitcher Sandy Koufax, plagued by arthritis, announced his retirement from baseball. Koufax compiled a 12-season record of 165 wins, 87 losses and 2,396 strikeouts.
1967-For action this date, Chaplain (Major) Charles Watters of the 173rd Airborne Brigade is awarded the Medal of Honor. Chaplain Watters was serving with the 2nd Battalion, 503rd Infantry when it conducted an attack against North Vietnamese forces entrenched on Hill 875 during the Battle of Dak To. The Catholic priest from New Jersey moved among the paratroopers during the intense fighting, giving encouragement and first aid to the wounded. At least six times he left the defensive perimeter with total disregard regard for his own personal safety to retrieve casualties and take them for medical attention. Once he was satisfied that all of the wounded were inside the perimeter, he busied himself helping the medics, applying bandages, and providing spiritual strength and support. According to reports filed by survivors of the battle, Father Watters was on his knees giving last rites to a dying soldier when an American bomber accidentally dropped a 500-pound bomb onto the group of paratroopers. Father Watters was killed instantly. He was awarded a posthumous Medal of Honor on November 4, 1969, in a ceremony at the White House.
1969-Astronauts to retrieve a manmade object from the moon were Commanders Charles Conrad, Jr. ,mission leader and Alan La Vern Bean, lunar landing module pilot, who recovered a piece of the unmanned spacecraft "Surveyor 3," which had landed on the Ocean of Storms of the Moon on April 19,1967. They were two of the three astronauts on Apollo 12, 2hich was launched by a Saturn 5 rocket from Cape Canaveral, FL, at 11:22am on November 14, 1969. While Commander Richard Francis Gorden, Jr. remained in orbits to pilot the command module, Conrad and Bean descended to the moon's surface in the lunar module "Intrepid" and remained there for one day, the second time, that human beings landed on the moon. Splashdown took play November 24, 1969, 400 miles from Samoa, after a flight of 244 hours, 36 minutes, 25 seconds.
1974—Top Hits
Whatever Gets You Thru the Night - John Lennon with The Plastic Ono Nuclear Band
Do It ('Til You're Satisfied) - B.T. Express
My Melody of Love - Bobby Vinton
Country Is - Tom T. Hall
1978 - Indiana-born, 47-year-old Reverend Jim Jones, leader of the "Peoples Temple," was reported to have directed the suicides of more than 911 persons at Jonestown, Guyana. US Representative Leo J. Ryan, of California, and four members of his party were killed in ambush at Port Kaituma airstrip on Nov 18, 1978, when they attempted to leave after an investigative visit to the remote jungle location of the religious cult. This day, Jones and his mistress killed themselves after watching the administration of Kool-Aid laced with the deadly poison cyanide to members of the cult. At least 913 per­sons died in the biggest murder-suicide in history.
1979- pitcher Nolan Ryan became the first baseball free agent to sign a contract for a salary of one million dollars per year. Ryan moved from the California Angels to the Houston Astros.
1980 -CBS TV bans Calvin Klein's jeans ad featuring Brooke Shields
1982---Top Hits
Up Where We Belong - Joe Cocker & Jennifer Warnes
Truly - Lionel Richie
Heart Attack - Olivia Newton-John
Heartbroke - Ricky Skaggs
1984 - 20-year-old Dwight Gooden of the New York Mets became the youngest major-league pitcher to be named Rookie of the Year in the National League. The Mets pitcher led the majors with 276 strikeouts.
1986 - Philadelphia's Mike Schmidt became only the third player in National League history to win the Most Valuable Player award three times. Roy Campanella of the Dodgers and Stan Musial of the Cardinals also won three National League MVP honors.
1990- A summit was held at Paris with the leaders of the Conference on Security and Cooperation in Europe (CSCE). The highlight of the summit was the signing of a treaty to dramati­cally reduce conventional weapons in Europe, thereby ending the Cold War.
1990—Top Hits
Love Takes Time - Mariah Carey
Pray - M.C. Hammer
More Than Words Can Say - Alias
You Really Had Me Going - Holly Dunn
1993- Alan Giarettino proposed marriage to Christy Stubblefield while she rode around the ice rink on the Zamboni during the intermission of an East Coast Hockey League game in Huntington, WV. Stubblefield thought she had earned the ride by winning a contest. In truth, Giarettino had arranged the contest so that he could walk onto the ice during the ride, hand her a bouquet and drop to one knee.
She said, "yes."
1994 - Nirvana's album, "MTV Unplugged in New York", was number one in the U.S. for the week. The album featured these tracks: "About a Girl", "Come as You Are", "Jesus Doesn't Want Me for a Sunbeam", "The Man Who Sold the World", "Pennyroyal Tea", "Dumb", "Polly", "On a Plain", "Something in the Way", "Plateau", "Oh, Me", "Lake of Fire", "All Apologies" and "Where Did You Sleep Last Night".
1997 - The world's first surviving septuplets were born by Cesarean section to Bobbi McCaughey of Carlisle, Iowa. She claimed her place in the record books by giving birth to septuplets: four boys (Kenneth, Brandon, Nathan and Joel) and three girls (Alexis, Natalie and Kelsey). The seven newcomers joined a family that already included one daughter, Mikayla. The infants ranged in weight from 2 pounds, 5 ounces to 3 pounds, 4 ounces and were born over a period of six minutes. The father was Kenny McCaughey, a billing clerk at a car dealership.
1998 -Sammy Sosa is selected as the NL MVP creating an historic Latin American sweep of the MVP awards with Ranger Juan Gonzales winning the award in the AL this season.
2000 -- Florida counts presidential ballots (more or less)...
2001- In a landslide vote (30 of 32 first-place votes) by the BBWAA, Giant left fielder Barry Bonds (.328, 137, 73) wins the Most Valuable Player Award for an unprecedented fourth time (1990, 92- 93 as a Pirate). Three-time MVPs include Yogi Berra, Roy Campanella, Joe DiMaggio, Jimmie Foxx, Mickey Mantle, Stan Musial and Mike Schmidt.
2002 -Twenty-four year veteran Jesse Orosco, who all-time leader in games pitched at 1,187 agrees to a one-year contract with the Padres estimated at $800,000, At age 45, the lefty reliever, who started his major league with the Mets in 1979 (traded by the Twins for Jerry Koosman), is the oldest player in the majors.
http://baseball.espn.go.com/mlb/players/profile?statsId=1840
http://www.baseball-reference.com/o/oroscje01.shtml
--------------------------------------------------------------

Football Poem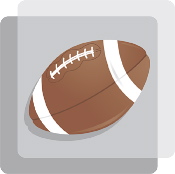 SEE IT THROUGH
by Edgar A. Guest (1881-1959)
When you're up against a trouble,
Meet it squarely, face to face;
Lift your chin and set your shoulders,
Plant your feet and take a brace.
When it 's vain to try to dodge it ,
Do the best that you can do;
You may fail, but you may conquer,
See it through !
Black may be the clouds about you
And your future may seem grim,
But don't let your nerve desert you;
Keep yourself in fighting trim.
If the worst is bound to happen,
Spite of all that you can do,
Running from it will not save you,
See it through !
Even hope may seem but futile,
When with troubles you're beset,
But remember you are facing
Just what other men have met.
You may fail, but fall still fighting;
Don't give up, whate'er you do;
Eyes front, head high to the finish.
See it through !
--------------------------------------------------------------

SuDoku
The object is to insert the numbers in the boxes to satisfy only one condition: each row, column and 3x3 box must contain the digits 1 through 9 exactly once. What could be simpler?
http://leasingnews.org/Soduku/soduko-main.htm
--------------------------------------------------------------

Daily Puzzle
How to play:
http://www.setgame.com/set/puzzle_frame.htm
Refresh for current date:
http://www.setgame.com/set/puzzle_frame.htm
--------------------------------------------------------------

News on Line---Internet Newspapers
Chicago, Illinois
http://www.chitowndailynews.org/
--------------------------------